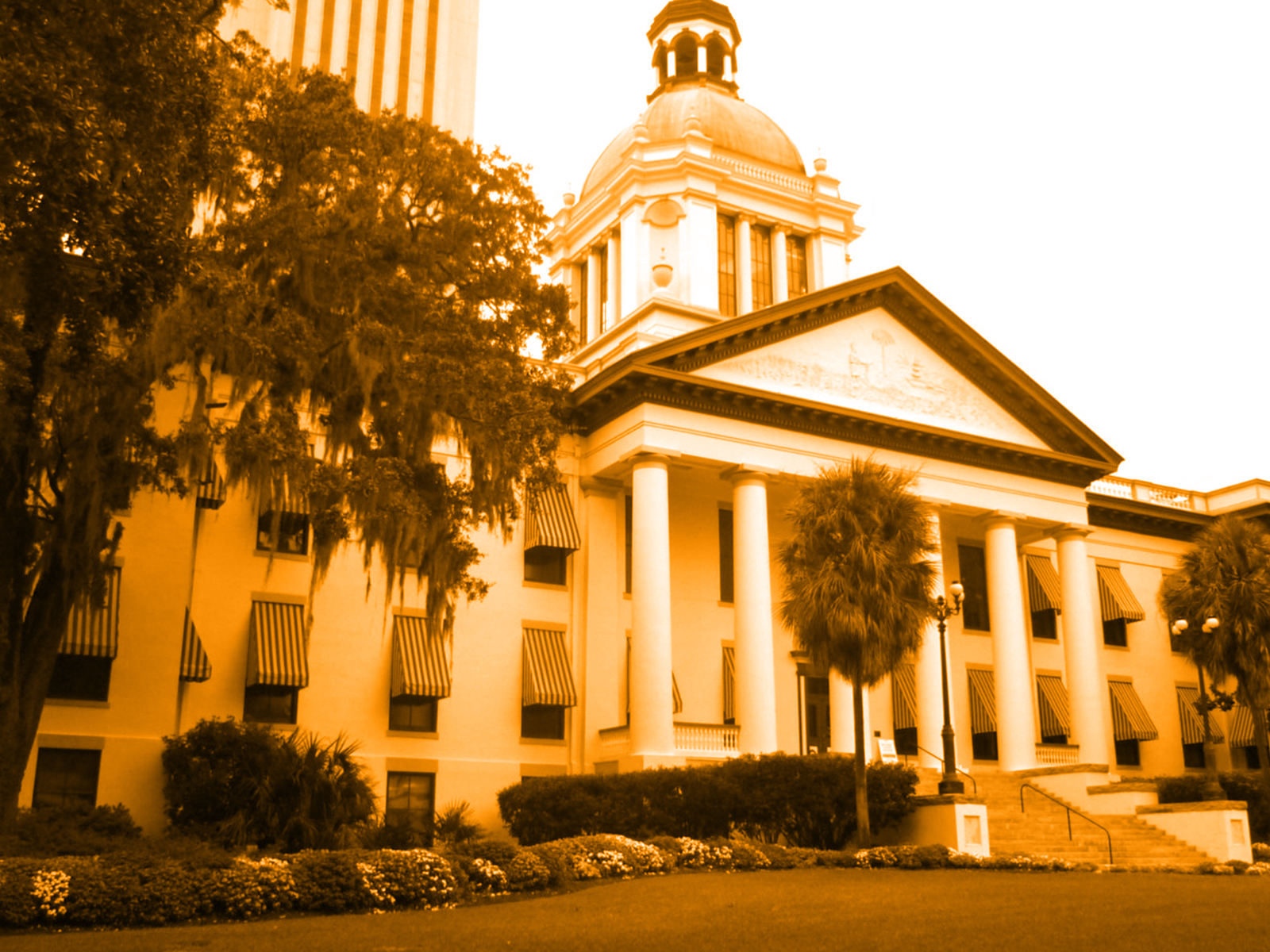 Your morning review of the issues and players behind Florida politics.
Good Monday morning.
Downtown Tallahassee isn't exactly safe.
Over the past few years, the Capitol has looked less like a shining example of everything Florida has to offer and more like a scene out of the first act of Death Wish. The streets are littered with trash, human waste and an increasingly aggressive — and sometimes violent — crowd of panhandlers and the homeless.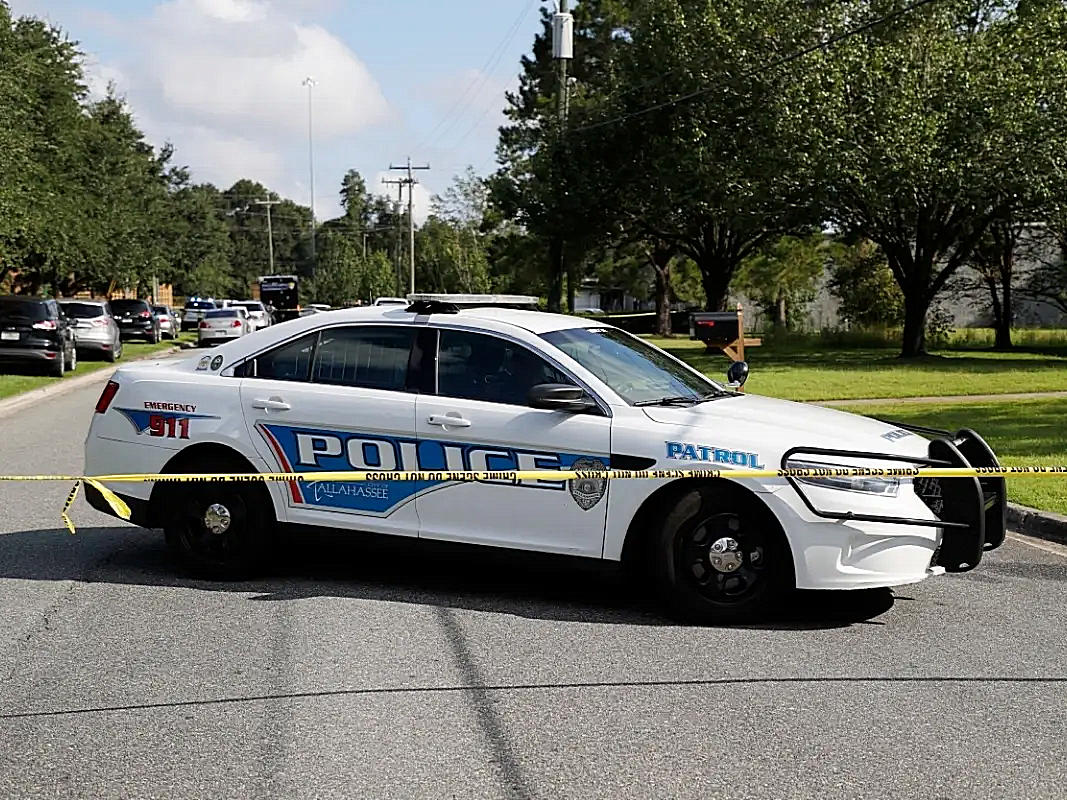 And yes, they have been violent. A month ago, Tallahassee Police apprehended a mentally disturbed man accused of assaulting several people in the downtown area. In one instance, he punched a lobbyist in the face outside of the Governors Club. Police told that lobbyist the same man was suspected in a half-dozen other assaults.
That man was not an outlier. The risk is pervasive enough that many lobbyists and state employees aren't comfortable walking alone to their car after work. Many people have pleaded with the city government to do something — anything — to help make the area near the Capitol safe. The response has been lackluster.
Now, the Legislature may step in.
The House State Administration & Technology Appropriations Subcommittee will take up a proposed Committee bill this week that would expand the boundaries of the Capitol Complex, giving the Capitol Police more authority to keep the area secure.
Currently, Capitol Police have authority over the Capitol Complex, defined in statute as the area bounded by Monroe, Jefferson, Duval and Gaines streets. Under the proposed bill (SAT 23-01), their jurisdiction would expand eastward to Calhoun Street and westward to S. Martin Luther King Jr. Boulevard.
The area bounded by Monroe Street, Gaines Street, Calhoun Street, and East Pensacola Street would be known as "Memorial Park." The Holland Building, the Elliot Building, the R.A. Gray Building, and their associated parking garages fall within the new confines.
The bill will be heard when the Committee meets at 2 p.m. Tuesday in Room 212 of the Knott Building.
— SITUATIONAL AWARENESS —
—@RealAnnaPaulinaLuna: President @realDonaldTrump is the victim of a 7-year-long political witch hunt. This isn't supposed to happen in the United States of America. But I will now work even harder to make sure he is elected in 2024.
—@TrumpWarRoom: It has been over 24 hours and some people are still quiet. History will judge their silence.
—@HenryJGomez: In some ways, the (Philip) Rogers-(Ron) DeSantis family evolution in politics mirrors that of their native Youngstown. After years of going along to get along, after years of losing, the Mahoning Valley rallied around Trump's combative image.
Tweet, tweet:
Amazing shot at Florida from the [checks notes] governor of Florida. pic.twitter.com/l5mjmbTYQR

— Matthew Yglesias (@mattyglesias) March 19, 2023
Tweet, tweet:
America's Governor stops by bar in Ft. Myers, FL to celebrate St. Patrick's Day☘️ pic.twitter.com/EuoCEXnCrt

— Benny Johnson (@bennyjohnson) March 17, 2023
—@JackPosobiec: Why are some Florida Republicans pushing a bill that would raise drug prices $29B? Sounds like another bailout. Yay pharma
Annual Red Dog Blue Dog fundraiser — 1; 'John Wick: Chapter 4′ premieres — 4; 'Succession' Season 4 begins — 6; MLB Opening Day 2023 — 10; Tron Lightcycle/Run debuts in Walt Disney World — 15; Suits for Session — 16; 'Air' starring Ben Affleck and Matt Damon premieres — 17; NBA Play-In Tournament begins — 22; Taylor Swift 'Eras' Tour in Tampa — 25; NBA playoffs begin — 27; final performance of 'Phantom of the Opera' on Broadway — 27; American Association of Political Consultants Pollies '23 conference begins — 29; 2023 Session Sine Die — 46; 'Guardians of the Galaxy Vol. 3' premieres — 46; Florida Chamber 2023 Leadership Conference on Safety, Health & Sustainability — 50; Florida TaxWatch's Spring Meeting — 59; 'Fast X' premieres — 59; Florida Chamber 2023 Florida Prosperity & Economic Opportunity Solution Summit — 68; NBA Finals begin — 73; 'Spider-Man: Across the Spider-Verse' premieres — 74; 'The Flash' premieres — 88; Florida Chamber 2023 Florida Learners to Earners Workforce Solution Summit — 99; 'Indiana Jones and the Dial of Destiny' premieres — 101; 'Mission Impossible: Dead Reckoning — Part One' premieres — 116; Florida Chamber 37th Annual Environmental Permitting Summer School — 123; Christopher Nolan's 'Oppenheimer' premieres — 125; 'Captain Marvel 2′ premieres — 132; Georgia Tech to face Florida State in 2024 opener in Dublin — 157; 2023 Florida Chamber Annual Meeting & Future of Florida Forum — 217; 'Dune: Part Two' premieres — 232; South Carolina Democratic Primary — 313; New Hampshire and Nevada Democratic Primaries — 324; Georgia Democratic Primary — 331; Michigan Democratic Primary — 344; 'Spider-Man: Across the Spider-Verse' Part 2 premieres — 376; 'Kingdom of the Planet of the Apes' premieres — 431; Opening Ceremony of the 2024 Olympic Games — 494; 'Thunderbolts' premieres — 494; 'Blade' reboot premieres — 536; 'Deadpool 3' premieres — 601; 'Fantastic Four' reboot premieres — 747; 'Avengers: The Kang Dynasty' premieres — 774; 'Avengers: Secret Wars' premieres — 963.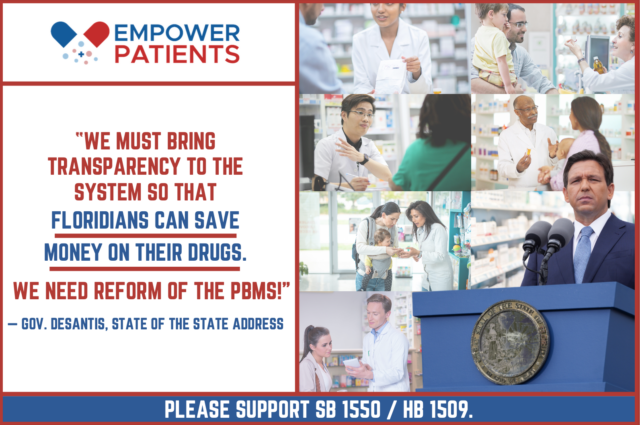 — TOP STORY —
"Ron DeSantis' pivotal service at Guantánamo during a violent year" via Michael Kranish of The Washington Post — As Governor of Florida and a potential 2024 presidential contender, DeSantis has largely skimmed over his experience at the base, giving it a brief mention in his new book, "The Courage to Be Free," and rarely speaking in depth about his actions in Guantánamo — where prisoners have alleged they suffered abuse and human rights violations.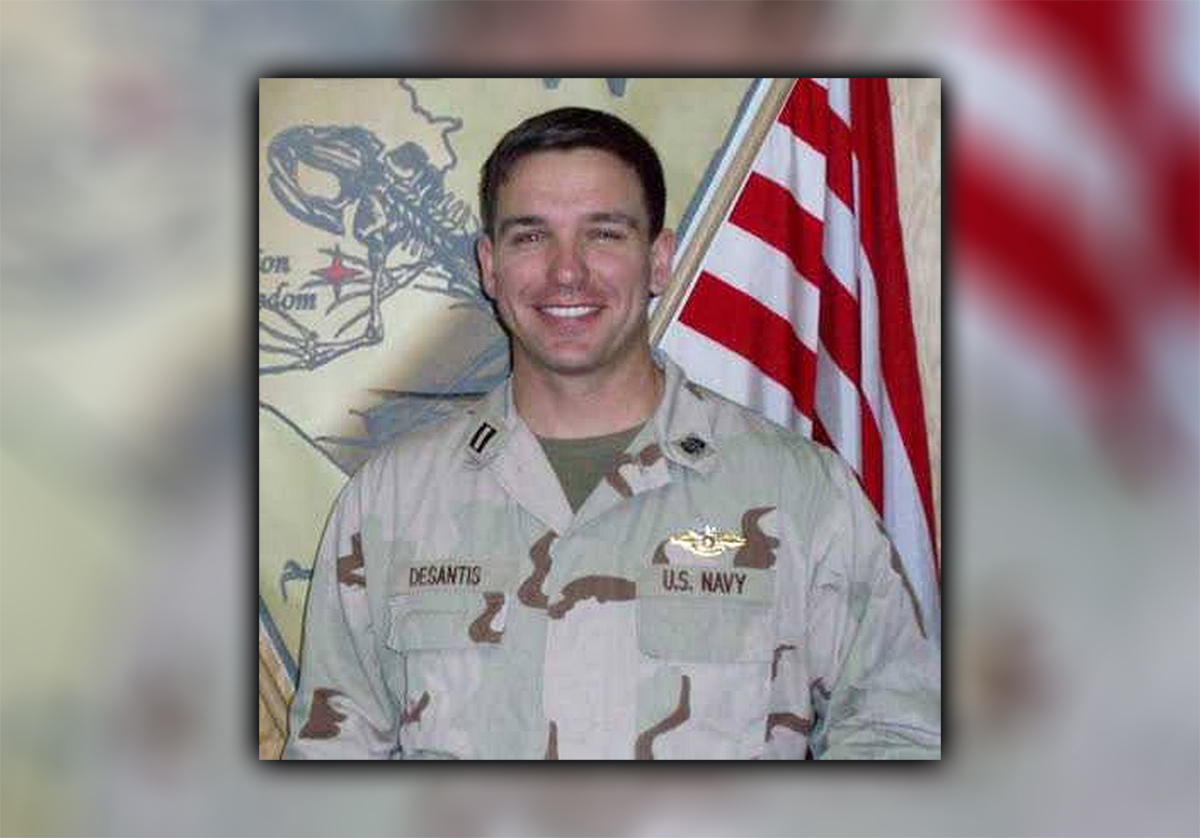 DeSantis had an up-close view of some of the most disturbing incidents at the detention camp during one of its most violent years, according to a review of public records, media reports and dozens of interviews, including with DeSantis' commanding officer, the prison warden, other base officials, former detainees and defense lawyers.
His own account of his service at the base and those of his associates also makes it clear that it was a transformational experience that hardened his views about politics, conflict and the Constitution.
He has repeatedly argued that the United States was correct in imprisoning detainees outside the legal system, and after joining Congress in 2013, he became a leading voice to keep the prison open, even though few of the detainees there were ever charged, and most have been released. He has described the hunger strikes as part of a "jihad" against the United States and characterized claims of abuse from detainees and their lawyers as attempts to work the system — foreshadowing his conservative views as a lawmaker on issues ranging from constitutional rights to military and criminal justice.
Former detainees, defense lawyers and other human rights advocates said in interviews that DeSantis' actions at the base — and his continued view of what happened there as fully legitimate — present one of the most revealing and troubling chapters of his life, noting that he has never publicly expressed any concern or questioned his own role in what transpired.
"Trump allies pressure DeSantis to weigh in on expected indictment" via Jonathan Swan and Maggie Haberman of The New York Times — Former President Trump's political operation is trying to use the news of his expected indictment by a Manhattan grand jury to turn the strident base of the Republican Party against his expected rival for the 2024 presidential nomination. Immediately after the former President predicted his arrest was imminent, Trump's operatives and friendly media outlets began publicly pressuring DeSantis to condemn the law enforcement officials in New York, portraying his silence on the matter as bordering on treason.
"DeSantis, on defense, shows signs of slipping in polls" via Nate Cohn of the New York Times — Over the last two months, we've gotten about a dozen polls from pollsters who had surveyed the Republican race over the previous two months. These polls aren't necessarily of high quality or representative, so don't focus on the average across these polls. It's the trend that's important, and the trend is unequivocal: Every single one of these polls has shown [Gov. Ron] DeSantis faring worse than before, and [former President Donald] Trump faring better.
"Is DeSantis savvy or not" via Josh Barro of Very Serious — It's a strange contrast to the manner in which DeSantis has governed Florida. MSNBC viewers seem mostly interested in which books his supporters want to be removed from elementary school libraries, how he's treating The Walt Disney Co., and which Miami venues might lose their liquor licenses from having drag performances in spaces open to children. And certainly, DeSantis has put a lot of energy into stirring up those and other culture wars. But he's also raised teacher pay, cut tolls on highways, and spent money on Everglades restoration. He has demonstrated a broad awareness that voters care about the basic operations of government and how those affect their daily lives, and he's focused on getting them to feel satisfied with the way he's overseeing the actual government.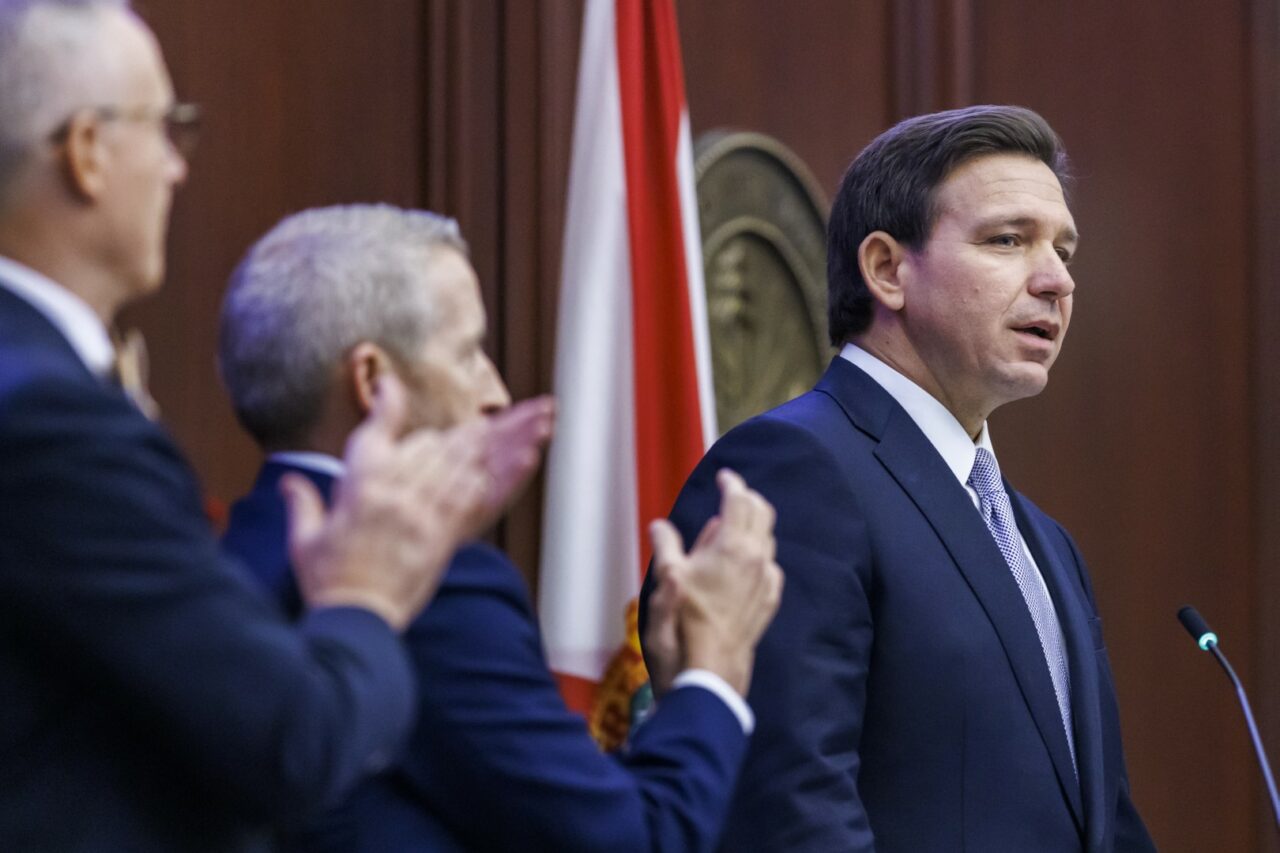 —"Did DeSantis really flip-flop on Russia and Ukraine?" via Jason Willick of The Washington Post
"DeSantis labeled 'new Russian hero' in Super PAC ad" via A.G. Gancarski of Florida Politics — DeSantis is getting unwelcome air cover from a new ad in the wake of his controversial position on the Ukraine war. The Center Street PAC rolled out a spot Friday that paints "American Ron DeSantis" as a "new Russian hero fighting imperialist American aggression in our glorious liberation of Ukraine." The 15-second spot includes a voice-over with a Russian accent and English and Cyrillic subtitles and derives the video footage from DeSantis' own tribute to the Top Gun: Maverick movie from last year, where the "Top Gov" takes aim at unfriendly media outlets.
To watch the ad, please click on the image below:
"'Gone' DeSantis? Governor is shedding pounds as he explores a White House run by taking book tour to early Primary states" via Nikki Schwab of The Daily Mail — DeSantis was spotted in Iowa last week looking leaner than he has in recent years, even since his January inauguration. DeSantis is making all the moves one would to launch a White House bid later this year. And potential presidential hopefuls also tend to lose weight. DeSantis' diet has worked so quickly that on Thursday Puck News speculated that he could be taking Ozempic. Peter Schorsch, the publisher of Florida Politics, wrote that DeSantis is not taking Ozempic 'even if the rest of Tally and Miami is.' 'Word on the street is Ronnie D. has dropped the carbs — no bread, no desserts!' Schorsch wrote.
— LEGISLATIVE —
"DeSantis, GOP lawmakers flex muscle over Florida schoolteachers union" via John Kennedy of USA Today Network — Teachers unions and those representing health care workers would face new hurdles organizing and keeping members under measures advancing in the House and Senate. The state's biggest teacher's union, the Florida Education Association, and the labor organization Service Employees International Union, which represents health care employees and others, fought bitterly against DeSantis' re-election campaign last fall. Bills (HB 1445, SB 256) approved in mostly party-line votes in House and Senate Committees prohibit paycheck deductions for specific public-sector union dues and increase to 60% the employee membership in a union, which if it fails to meet that standard, could be decertified.
"GOP lawmakers take a win on tort reform bill; Dems say the measure would harm ordinary Floridians" via Michael Moline of Florida Phoenix — The Florida House voted Friday to abandon a 130-year-old commitment to help ordinary policyholders take insurance carriers to court when they handle claims in bad faith, over Democratic objections that the measure would harm average Floridians. The bill (HB 837), a priority for House Speaker Paul Renner and supported by DeSantis, fulfills the dearest wishes of business and insurance interests, including the repeal of a "one-way" attorney fee law the Legislature passed in 1893. That law lets policyholders force carriers to pay any attorney fees they rack up if forced to sue to enforce claims. Similar legislation is awaiting action on the Senate floor.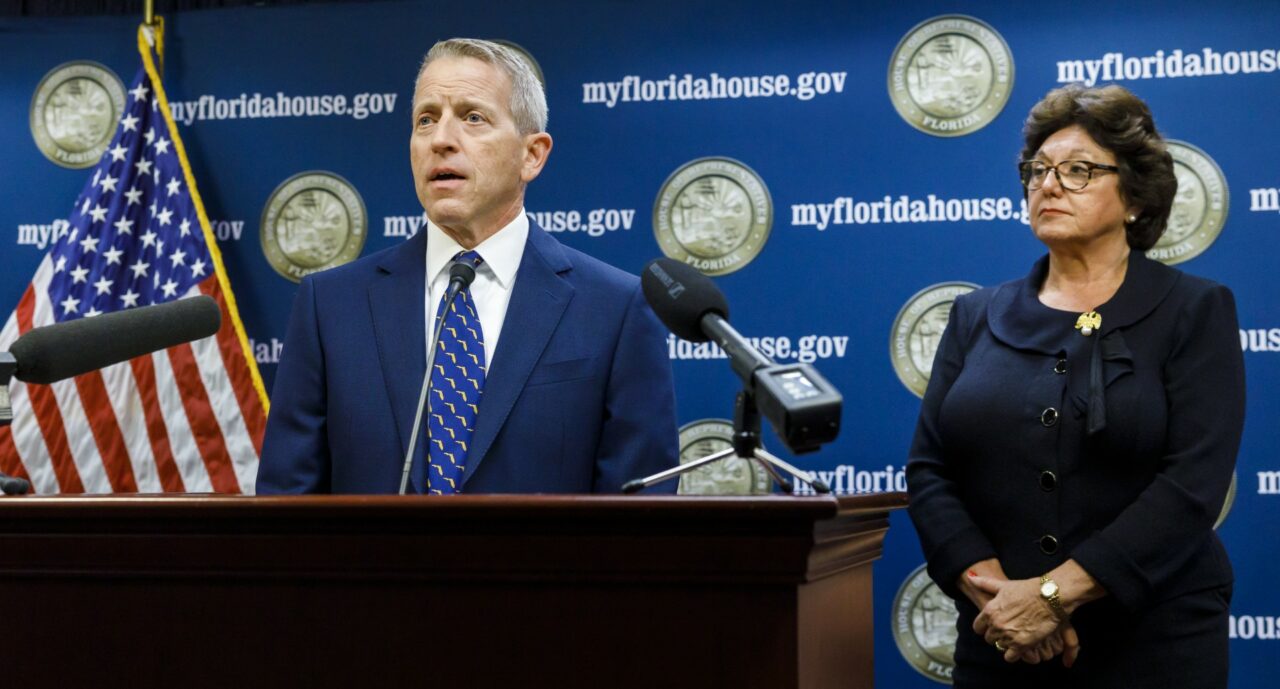 "Bill allowing telehealth prescriptions for medical marijuana blazes to House floor" via Jesse Scheckner of Florida Politics — A bipartisan bill allowing doctors in the Sunshine State to recertify medical marijuana prescriptions through telehealth is close to being greenlit in the House. The House Health and Human Services Committee voted unanimously to advance HB 387, which would extend to nearly 800,000 medical marijuana patients in Florida the same prescription-renewal options available for other drug types. The bill will next go to a full vote on the House floor. Medical marijuana prescription renewals were temporarily authorized for roughly eight months in the early days of the pandemic and for some counties after Hurricane Ian last year.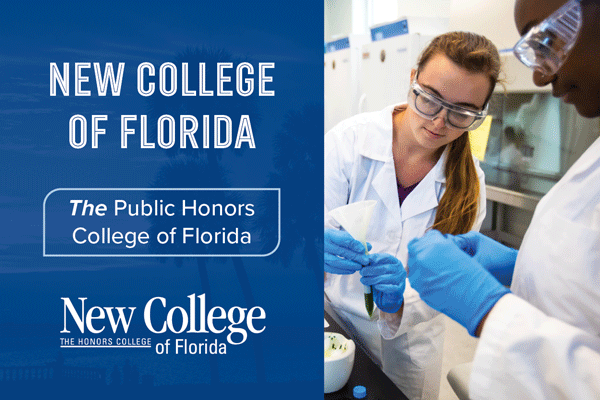 — MORE LEGISLATIVE —
"FOX station says defamation bill is 'death of conservative talk,' GOP sponsor pushes back" via Lydia Nusbaum of Florida's Voice — A FOX radio station owner, which features prominent conservative hosts, said the proposed Florida defamation bill will lead to the "death of conservative talk" in Florida. However, the Republican sponsor of the defamation bill, HB 991, said the concerns are "overblown" and said it does not open the floodgates to lawsuits. James Schwartzel, the owner of 92.5 FOX News, said if the bill passed the station would need to shut down conservative talk because it would "expose our on-air talent and stations" to a string of defamation and false light lawsuits.
"Bill would ban young girls from discussing periods in school" via Timothy Bella of The Washington Post — As Republicans are introducing and advancing a wave of bills on gender and diversity that are likely to be signed into law by DeSantis, one GOP lawmaker acknowledged this week that his proposed sexual health bill would ban girls from talking about their menstrual cycles in school. During a Florida House Education Quality Subcommittee hearing Wednesday, state Rep. Ashley Gantt questioned her Republican colleague, state Rep. Stan McClain, on his proposed legislation that would restrict certain educational materials used in state schools, which Democrats and critics have likened to banning books.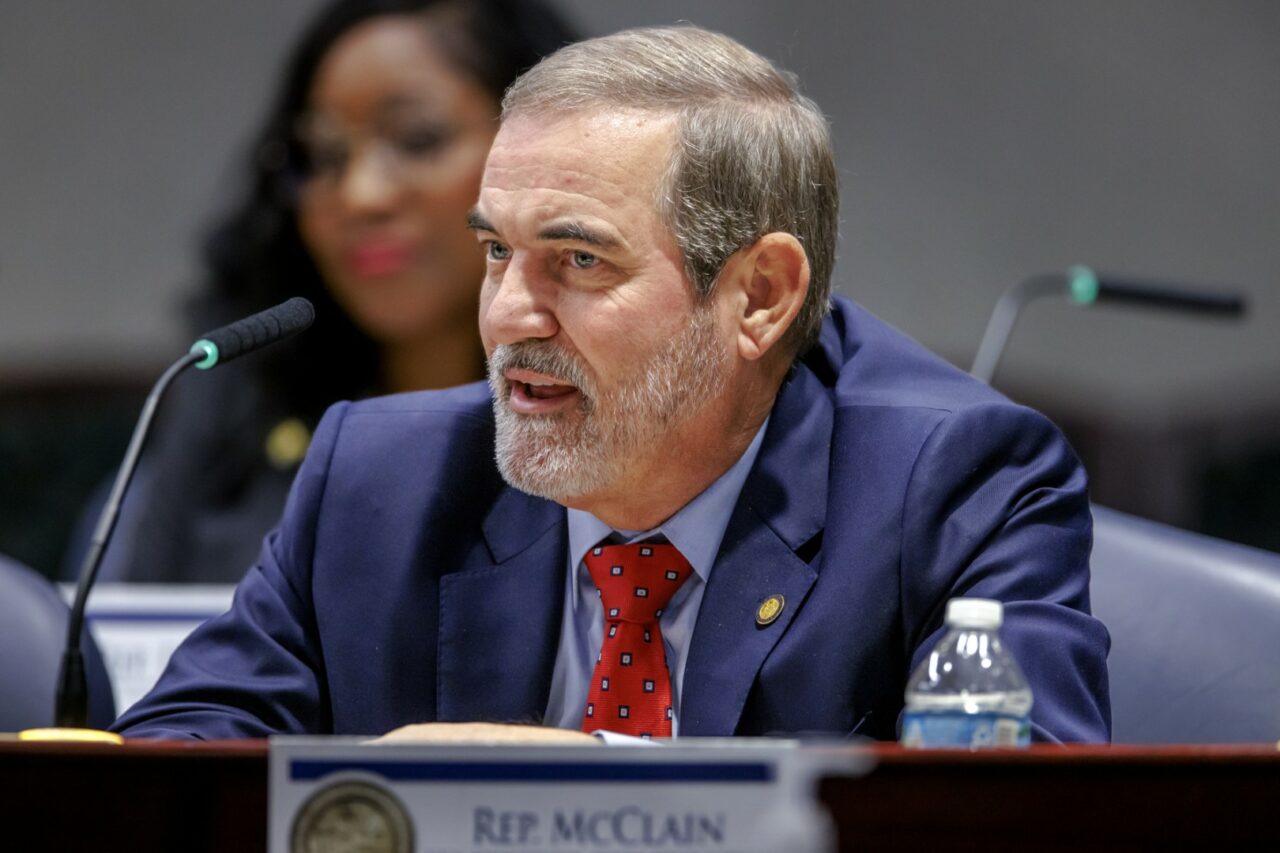 "Florida may drop law requiring that students take an online course to graduate" via Jeffrey S. Solochek of the Tampa Bay Times — When Haley Bruce learned she needed to take an online course to earn a Florida high school diploma, she didn't particularly care for virtual learning over in-person instruction. To fulfill the mandate, she chose a required class that focuses on health and fitness, but it "didn't really prepare me for anything," she said. With many students reporting similar issues, state lawmakers are rethinking the value of the requirement. Both the House and Senate have proposed eliminating the provision, which went into effect with ninth graders entering high school in 2011. The change is contained in bills aimed at expanding tax-funded school vouchers to all K-12 students in Florida. (HB 1 / SB 202).
"Key West Commissioner: New flag bill is result of 'fascist movement'" via Livia Caputo of The Florida Standard — Companion bills in the House and Senate are cracking down on what flags are permitted to fly over public buildings in Florida. Under Republican-led legislation HB 1011 and SB 668, proposed by Rep. David Borrero and Sen. Jay Collins, government agencies would only be able to fly preapproved flags, such as the flag of the United States, the State of Florida flag, the Firefighter Memorial flag and the POW-MIA flag.
That's a lot of barbecue! — "New Senator's BBQ company gets $5M from state for Ian relief" via Jeffrey Schweers of the Orlando Sentinel — The state has paid more than $5 million to a nonprofit BBQ catering service run in part by Sen. Collins, who defeated Sen. Janet Cruz after an endorsement by DeSantis and support from other GOP legislative leaders. Missouri-based Operation BBQ Relief was granted the contract on Oct. 14, more than three weeks before Collins defeated Cruz by 10 points, one of three state Senate seats flipped from blue to red to give Republicans a supermajority in the chamber. The money was distributed after he got elected.
"Keith Perry says power companies told him they don't want to acquire Gainesville utility" via Bruce Ritchie of POLITICO — Legislators representing Alachua County voted 4-1 to file a bill that would move Gainesville's city-owned utility under a board appointed by the Governor. But legislators, who met in a House committee room, also downplayed the possibility of the operation being sold, with state Sen. Keith Perry, a Gainesville Republican, even stating that two leading energy companies were not interested because of the city's $1.7 billion utility debt. "I've heard the opposite — that nobody wants to purchase GRU," Perry said while explaining he had conversations with representatives of Duke Energy Florida and Florida Power & Light that were "not official."
"Ana Maria Rodriguez credits FIU for her path to public service" via Caden DeLisa of The Capitolist — Sen. Rodriguez has served in the Florida Senate since 2020, representing the 39th District, but before she embarked on her political career, Rodriguez credits Florida International University (FIU) for shaping her values and preparing her for public service as an elected official. Rodriguez graduated from the School of Journalism and Mass Communications at FIU in 1999. Looking back, she says her time there helped shape her future career as a state Senator. "The courses that I took and the people I met, not just the students, but also the professors I had were always very encouraging and very open-minded," she said.
— LEG. SKED. —
— The House Civil Justice Subcommittee meets to consider HB 1515 that would bolster legal challenges to local ordinances.: 10 a.m., Room 404, House Office Building.
— The House Local Administration, Federal Affairs & Special Districts Subcommittee meets: 10 a.m., Room 17, House Office Building.
— The Senate Children, Families and Elder Affairs Committee meets: 12:30 p.m., Room 37, Senate Office Building. Agenda includes SB 0870 — Surrendered Newborn Infants; SB 1010 — Substance Abuse and Mental Health Services; SB 1278 — Direct-support Organizations of the Department of Children and Families; SB 1286 — Designated Public Safe Exchange Locations; SB 1306 — Placement of Surrendered Newborn Infants; SB 1322 — Adoption of Children in Dependency Court; SB 1374 — Child Restraint Requirements; SB 1396 — Department of Elderly Affairs; SB 1412 — Mental Health.
— The Senate Education Pre-K — 12 Committee meets: 12:30 p.m., Room 412, Knott Building. Agenda includes SB 0662 — Student Online Personal Information Protection; SB 1386 — Florida School for Competitive Academics; SB 1430 — Education; SB 1320 — Child Protection in Public Schools.
— The Senate Environment and Natural Resources Committee meets: 12:30 p.m., Room 301, Senate Office Building. Agenda includes Senate confirmation hearings: Governing Board of the Northwest Florida Water Management District — Ted Everett and Anna Upton, among others. Governing Board of the South Florida Water Management District — Ronald Bergeron. Bills include SB 0162 — Water and Wastewater Facility Operators; SB 0192 — Everglades Protection Area; SB 1082 — Floating Vessel Platforms; SB 1476 — State Acquisition of Lands; SB 1632 — Environmental Protection; SB 1044 — Photographic Evidence of Illegally Taken Wildlife; SB 1314 — Boating-restricted Areas; SB 1368 — Unlawful Dumping.
— The Senate Transportation Committee meets: 12:30 p.m., Room 110, Senate Office Building. Agenda includes SB 0096 — Facility Designations; SB 0678 — Disposal of Property; SB 0712 — Motor Vehicle Sales; SB 0760 — Wrecker and Towing-storage; SB 0838 — Proceeds Funding Motorcycle Safety; SB 1070 — License Taxes; SB 1250 — Department of Transportation; SB 1258 — The Use of Phosphogypsum; SB 1532 — Transportation Planning.
— The House Appropriations Committee meets: 2:30 p.m., Room 212, House Office Building.
— The House Ways & Means Committee meets: 2:30 p.m., Room 404, House Office Building.
— The Senate Agriculture Committee meets: 3:30 p.m., Room 301, Senate Office Building. Agenda includes SB 0422 — Fair Repair of Agricultural Equipment; SB 0942 — Authorization of Restrictions Concerning Dogs; SB 1376 — School Nutrition Program Requirements; SB 1472 — Organic Material Products; SB 1608 — Retail Fresh Market Farm Stand Signage Fees; SB 1610 — Florida Retail Fresh Market Farm Stand Signage; SB 1676 — Hemp.
— The Senate Commerce and Tourism Committee meets: 3:30 p.m., Room 110, Senate Office Building. Agenda includes SB 0978 — Secured Transactions; SB 1390 — Universal Regulatory Sandbox; SB 1392 — Public Records and Meetings/Universal Regulatory Sandbox; SB 1482 — Rural Development; SB 0196 — Guidance Services on Academic and Career Planning; SB 1002 — Motor Vehicle Glass.
— The Senate Criminal Justice Committee meets: 3:30 p.m., Room 37, Senate Office Building. Agenda includes SB 0504 — Expunction of Criminal History Records; SB 0528 — Gain-time for Attempted Sexual Offenses; SB 0618 — Rights of Law Enforcement Officers and Correctional Officers; SB 0764 — Interference with Sporting or Entertainment Events; SB 1226 — Controlled Substances; SB 1332 — Missing Persons; SB 1334 — Battery by Strangulation; SB 1342 — Capital Sexual Battery; SB 1556 — Contraband Forfeiture.
— The Senate Health Policy Committee meets: 3:30 p.m., Room 412, Knott Building. Agenda includes SB 0652 — Dentistry; SB 0704 — Substance Abuse Prevention; SB 0768 — Referral of Patients by Health Care; SB 0568 — Assault or Battery on Hospital Personnel; SB 0914 — Suicide Prevention; SB 0300 — Pregnancy and Parenting Support.
— Seminole Evening Reception: 5:30 p.m., Historic Capitol Senate Chambers and Upper Rotunda.
— The House Rules Committee meets: 6 p.m., Room 404, House Office Building.
— The Senate Special Order Calendar Group meets: 6:15 p.m., Room 401, Senate Office Building. 15 minutes after the completion of Group I — until completion to set the Special-Order Calendar.
— MORE FROM CAP —
Jimmy Patronis says the anti-ESG 'cavalry has arrived' — Chief Financial Officer Patronis praised the Governor's multistate alliance to push back against environmental, social and governance (ESG) investment practices. "When the Governor identifies an objective, he goes after it with the full force of his administration and accomplishes the mission. It's his military experience. I've said for some time that Florida, the U.S. and the global economy have all been boiled like a frog by the likes of ESG. Gov. DeSantis and State Treasures throughout the nation have been waging war against an ESG system that creates more losers than winners, and with the Governor's formation of this anti-ESG alliance — the cavalry has arrived. Like all viruses, ESG has spread into virtually every industry and every corporate boardroom. To fight, and win, we need a major coalition like this one," Patronis said.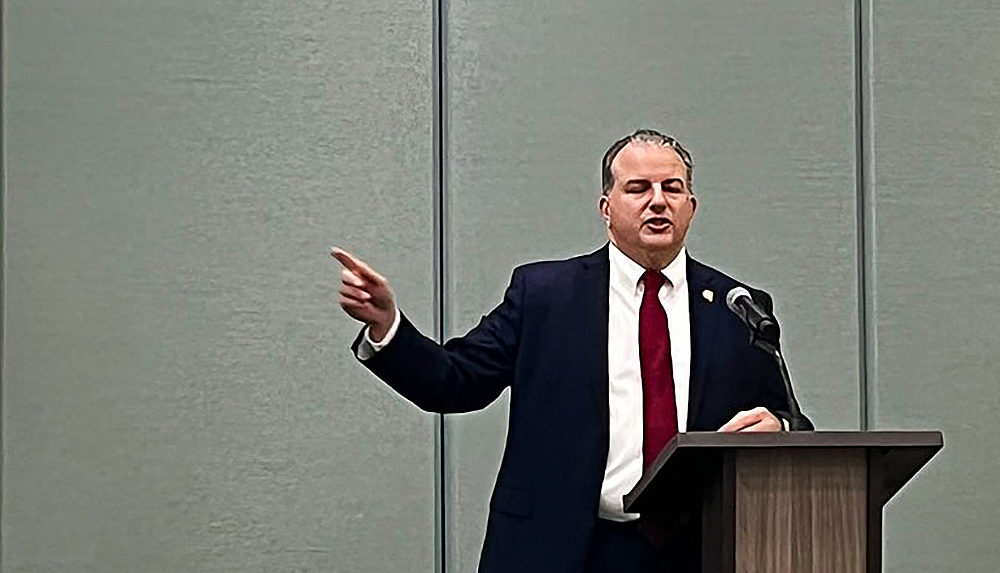 Ruth's List Florida condemns House panel for advancing abortion bill — Ruth's List Florida, an organization that works to elect pro-choice Democratic women to state and local office, slammed Republican lawmakers for advancing a bill (HB 7) that would ban abortions after six weeks. "It is unconscionable that Florida Republicans have made it their top priority to play politics with our personal health care decisions. This is the most offensive, harmful attack on our reproductive freedom we've seen, and it is completely out of step with the majority of Floridians who support the freedom to make our own medical decisions," said Christina Diamond, interim CEO of Ruth's List Florida. "This cruel legislation shows why our mission is more urgent than ever. We are grateful to Reps. Robin Bartleman, Christine Hunchofsky, Kelly Skidmore, and Allison Tant for doing everything in their power to fight back against this abhorrent bill. It's why our work to elect Democratic pro-choice women matters more than ever."
Florida truckers cheer House after torts bill passage — The Florida Trucking Association applauded the House for passing a bill (HB 837) that would make sweeping changes to the way lawsuits are filed and litigated in Florida. "The Florida House, led by Speaker Paul Renner, has been relentless in its pursuit of ending lawsuit abuse in the state of Florida on behalf of small businesses, including trucking, and the Floridians who ultimately pay the tort tax," said Alix Miller, president & CEO of FTA. "We are grateful to Rep. Tommy Gregory and Rep. Tom Fabricio for sponsoring and leading this effort, as well as Gov. Ron DeSantis for highlighting the importance of fixing Florida's broken judicial system." Miller added, "We look forward to seeing the Senate take similar action, so we can, once and for all, rebalance our judicial system to the benefit of all Floridians."
Catholic Bishops pan immigration legislation — The Florida Conference of Catholic Bishops is speaking out against a bill (SB 1718) that would make numerous changes to state immigration law. The organization said the bill "doesn't solve the issues inherent in our nation's broken immigration system" and that it "unfairly targets the immigrant community in Florida as well as those who devote themselves to assisting them." Notably, the legislation would make it a third-degree felony for anyone to knowingly and willfully transport, conceal or harbor an immigrant. Bishops assert the provision will have far-reaching negative consequences, calling it "an unprecedented intrusion into the daily lives of millions of Floridians, burdening them with criminal liability as they potentially interact with undocumented people in their cities, neighborhoods, homes, schools, businesses, and places of worship."
New and renewed lobbying registrations:
Brett Bacot, Buchanan Ingersoll & Rooney: Suwannee County Board of County Commissioners
Slater Bayliss, Steve Schale, The Advocacy Partners: The Labrador Company
Kimberly Case, Tori Deal, Holland & Knight: Miami-Dade County Clerk of the Courts, Victoria McCullough
Michael Corcoran, Matt Blair, Will Rodriguez, Corcoran Partners: Kabompo Holdings
James Eaton, Capital Strategies: Anderson Columbia, Millennium Physician Group, The Rubin Group, The Special Committee for Healthcare Reform
Robert Hawken, Meredith Snowden, Leath Consulting: GoFundMe
Brecht Heuchan, The Labrador Company: American Business Immigration Coalition Action
Robert Holroyd, Tripp Scott: Quigley Health Services
Kelly Horton, Heffley & Associates: Town of Jupiter Island
Julia Juarez, JEJ & Associates: Gaston's Tree Debris Recycling
Annette Perez, Stephen Talpins: 11th Judicial Circuit State Attorney
Elizabeth Porter: Florida Virtual School
Andrew Rutledge, Gary Rutledge, Rutledge Ecenia: Realtymasters Licensing
Christopher Snow, Snow Strategies: Children's Care Campus
Crystal Stickle, Magnolia Advocacy: GoFundMe
Mike Seamon: Professional Wrecker Operators of Florida
Vincent Zebeau: Deep Southern Equipment Dealers Association
— STATEWIDE —
"Florida's century-old Sunshine Laws under duress as DeSantis tries to redefine them" via Mary Ellen Klas of the Miami Herald — Florida has earned a reputation for some of the broadest open records and public meeting laws in the nation. Most Governors bristle at having to turn over internal musings, emails and transactions to the public, but DeSantis, who came to office with an aggressive approach to exercising executive authority, has been more combative than most of his predecessors. Since DeSantis took office, the number of exemptions to the state's public records law has expanded, and the interpretation of what is a public record has shifted.
"DeSantis pledges probe in wake of report that insurers are lowballing Ian victims" via Gray Rohrer of Florida Politics — DeSantis said investigations are underway following a report by The Washington Post detailing insurance companies' efforts to cut payouts to Hurricane Ian victims in Southwest Florida. "The reports of people getting shortchanged or getting unlawfully dropped because someone was looking to make more money, the (Office of Insurance Regulation) is investigating that, the Chief Financial Officer is investigating that, and I think anyone should be held accountable who is not meeting their obligations that they owe," DeSantis said.
"Contractors, attorneys and public adjusters say pending insurance reforms will hurt policyholders" via Ron Hurtibise of the South Florida Sun-Sentinel — With Florida's Legislature poised to enact yet another package of insurance reforms this Spring, members of industries whose incomes will be hurt by the measures lashed out at a contractor trade show on Friday, accusing insurers of prioritizing profits over people. As exhibitors packed the main hall, panelists gathered for a series of discussions in a huge adjacent conference room. Although the discussions were billed as including Florida Attorney General Ashley Moody and Melanie Griffin, secretary of Florida's Department of Business and Professional Regulation, neither participated. Also absent were representatives of Florida's insurance industry to counter assertions made from the stage.
"How an algae bloom could put Florida's Spring Break at risk" via Saul Elbein of The Hill — Before Spring Break season is over, beaches across the Gulf Coast will begin to stink. By mid-April, as businesses in South Florida and across the Gulf Coast juggle an influx of vacationers, the region's beaches will likely face another unwelcome visitor: enormous mats of rotting sargassum seaweed. The leading edge of the several thousand-mile-long train of floating sargassum is already beginning to pile up on the beaches of resorts in Mexico's Yucatán Peninsula, along Caribbean islands and in Key West, Florida. But with an estimated 13 million tons of seaweed out there, those early arrivals are just "the tip of the iceberg," said marine biologist Brian LaPointe.
Spotted — Patronis at Mar-a-Lago Friday night for the Palm Beach County Republican Club Lincoln Dinner, receiving their "Statesman Award" for the year. Trump served as keynote speaker; attendees included Sen. Rick Scott, Reps. Brian Mast, Byron Donalds, Kat Cammack, Neal Dunn, Michael Waltz and Cory Mills.
— D.C. MATTERS —
"Joe Biden's 'go it alone' trade deals draw warnings from Congress" via Yuka Hayashi of The Wall Street Journal — The Biden administration is accelerating its efforts to pursue trade agreements that bypass Congress as it seeks to counter China, but the moves have sparked a fight with lawmakers that threatens to upend Biden's trade strategy. Tensions have boiled over amid the administration's push to forge a free-trade deal on critical minerals to resolve a dispute with the European Union over electric-vehicle subsidies, the latest in a string of such pacts that skirt congressional approval. "I am increasingly concerned about the administration's decision to ignore Congress and go it alone when it comes to trade deals," said Sen. Ron Wyden.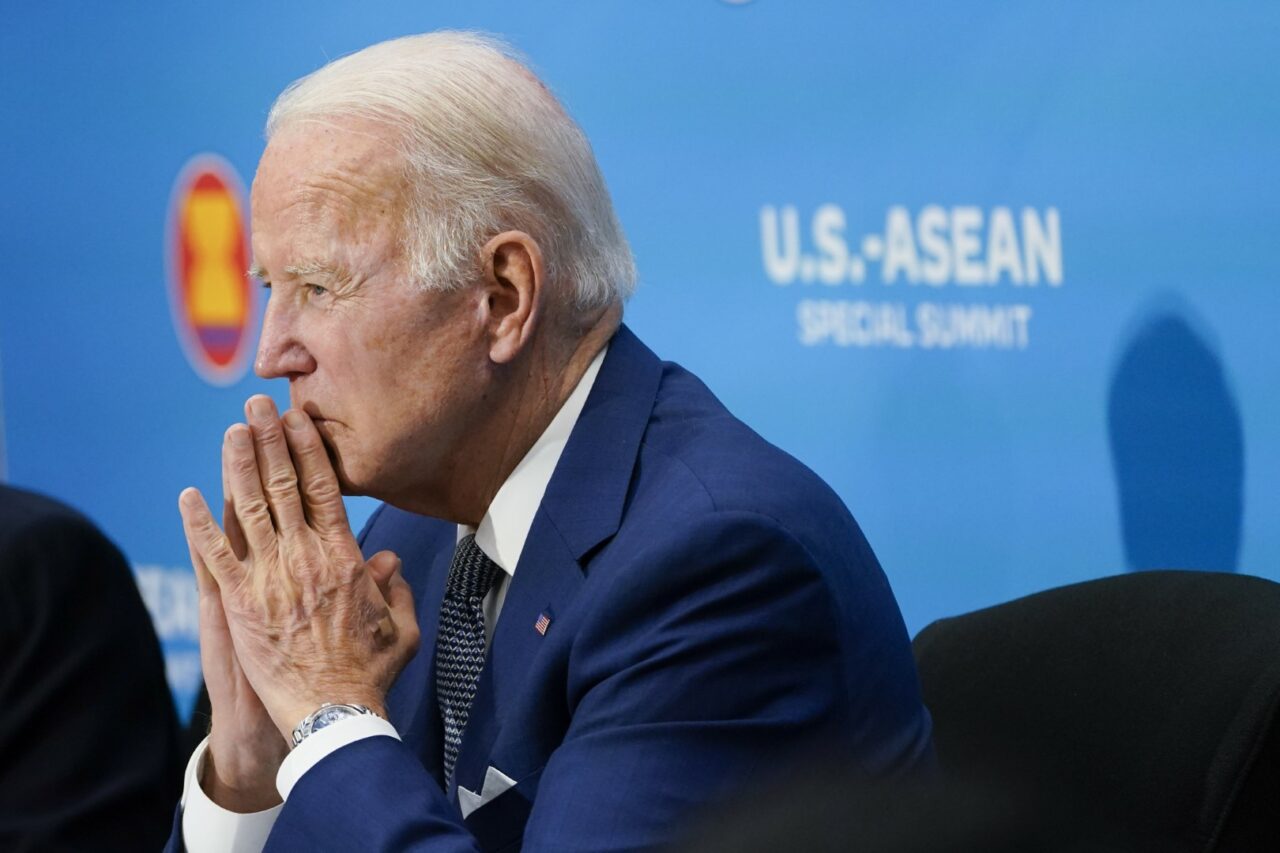 "Trump-DeSantis drama casts a shadow over House GOP retreat in Florida" via Scott Wong and Ali Vitali of NBC News — House Republicans head to Florida this week for their annual retreat — straight into the belly of the beast of the 2024 presidential primary campaign. As a three-day issues retreat in Orlando kicks off, Republicans are desperately trying to stay out of the growing Trump-vs.-DeSantis fray. They're fighting to keep control of their razor-thin House majority and are fully aware that a big knock-down, drag-out fight between the two GOP heavyweights could divide the 222-member conference and distract them from that goal.
"Cory Mills founded a company that sells arms to foreign governments. He won't say which ones." via Business Insider —At the start of this term, the freshman Republican handed out 40 mm grenades stamped with a GOP elephant to congressional colleagues. The grenades were inert. But the stunt was in line with the guns-blazing rhetoric Mills, an arms dealer and former military contractor, deployed during his campaign. Mills, a co-founder of munitions manufacturer and security contractor Pacem Solutions, positioned himself as a defender of police departments under attack from the "woke" Biden administration. What Mills didn't advertise was Pacem's munitions contracts with foreign governments. Mills has refused to publicly disclose his connections and dealings with powers abroad.
Assignment editors — Rep. Kathy Castor joins local air traffic controllers and Tampa International Airport CEO Joe Lopano for a news conference to announce a new investment for TPA in the federal budget: 11:30 a.m., TPA's Short Term Garage, Level 9, near Sikorsky Elevators (red side). RSVP to [email protected].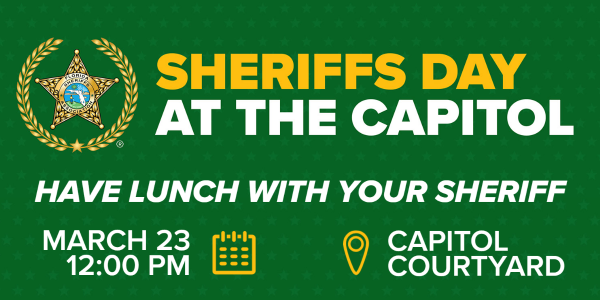 — EPILOGUE TRUMP —
"Donald Trump claims his arrest is imminent and calls for protests, echoing Jan. 6" via Maggie Haberman, Jonah E. Bromwich, Ben Protess, Alan Feuer and William K. Rashbaum of The New York Times — With a Manhattan grand jury indictment likely but its timing unclear, Trump sought to rally supporters to his side, declaring that he would be arrested on Tuesday and calling for protests. A spokesperson issued a statement saying that Trump had not written his post with direct knowledge of the timing of any arrest, adding, "President Trump is rightfully highlighting his innocence and the weaponization of our injustice system."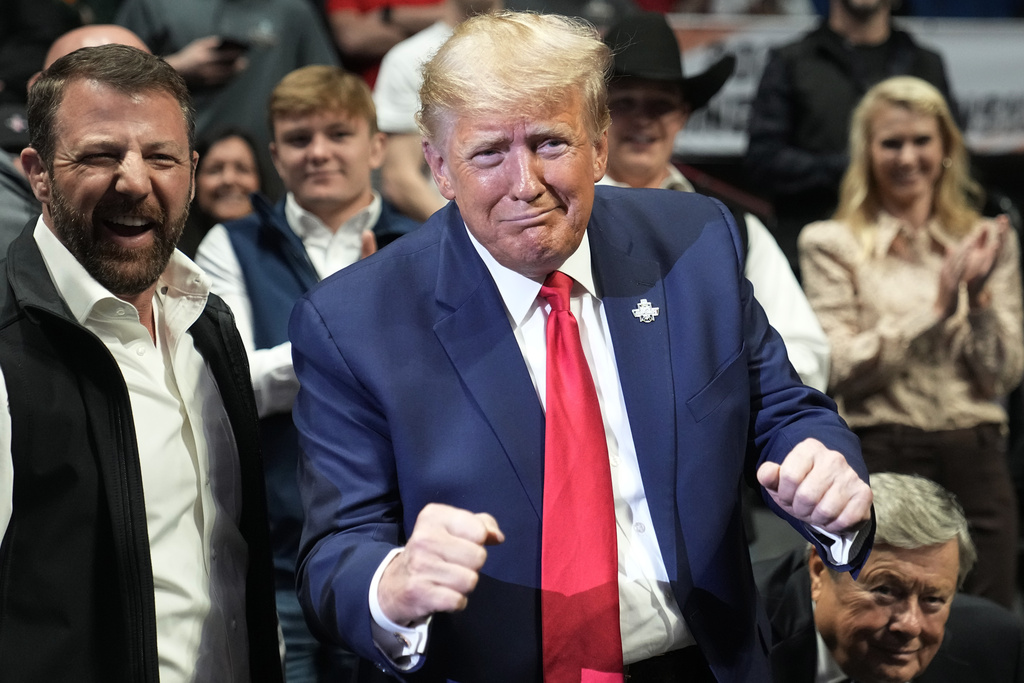 "Some Trump rivals rally to his side as possible charges loom" via Jill Colvin and Meg Kinnard of The Associated Press — Top Republicans, including some of Trump's potential rivals for the GOP's 2024 presidential nomination, rushed to his defense Saturday after Trump said he is bracing for possible arrest. "The idea of indicting a former President of the United States is deeply troubling to me as it is to tens of millions of Americans," said former Vice President Mike Pence. Tech investor Vivek Ramaswamy, campaigning in South Carolina, said he didn't want to live in a country where "the party in power is able to use police force to arrest its political opposition."
"Why an indictment may help Trump — and threaten the GOP" via David Siders and Adam Wren of POLITICO — For the duration of the Trump era, Trump has sought to turn one seemingly disqualifying scandal after another into his benefit … The expected, coming indictment will test that once more; though, so far, the timing could hardly be better for him. If he is arrested this week, it will once more frame the early stages of the presidential primary around him, just as [former Vice President Mike] Pence,  DeSantis and several other high-profile Republicans consider launching their own campaigns. "It seems very evident that the left is trying everything they can to discredit former President Donald Trump," said Bruce Cherry, chair of Seminole County Republican executive committee in Florida, who said the "best possible ticket this country could have" would be Trump as the presidential nominee alongside DeSantis, as his running mate. "The indictment, I feel, doesn't mean anything."
—2024 —
"DeSantis plays on America's divisions as he readies 2024 campaign" via Dan Balz of The Washington Post — DeSantis has delivered three notable speeches this year: his second inaugural address; a speech at the Ronald Reagan Presidential Library and Museum; and, most recently, his State of the State address. What has emerged is a message of red-state (mostly Floridian) primacy and blue-state inferiority, of what he describes as Florida's culture of freedom and anti-wokeness contrasted with failing leftist governance in blue states and the threat to freedom from a "biomedical security state" imposed by Washington. He revels in the country's left-right divisions rather than offering a path out of them.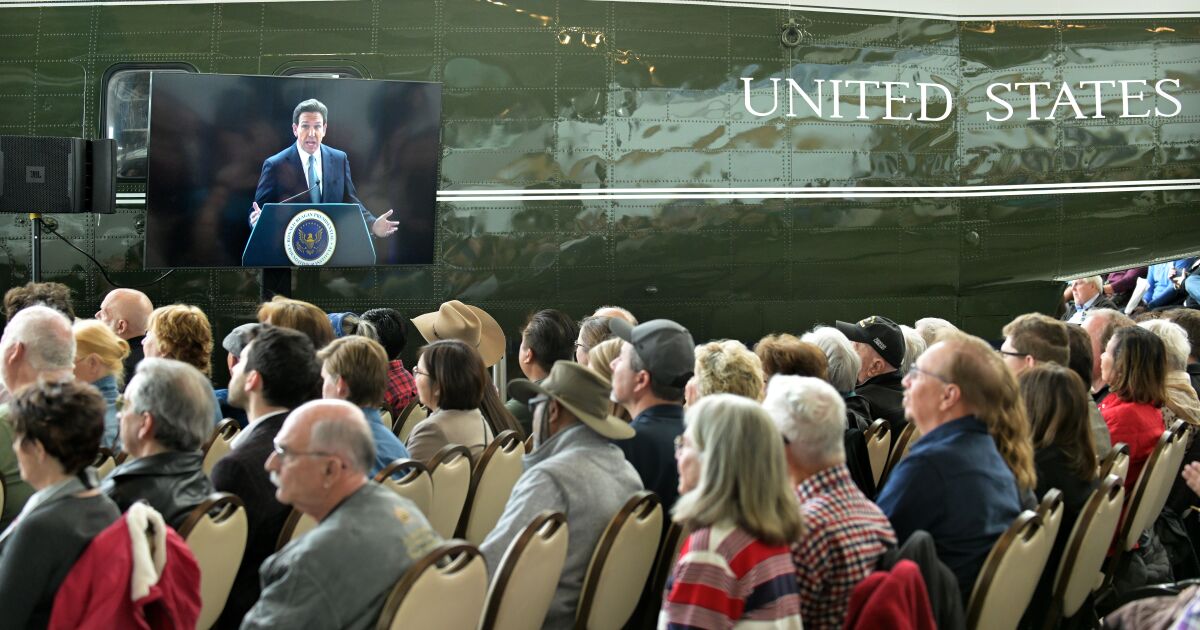 "With contempt for 'corporatists,' DeSantis pitches GOP voters on the power of the state" via Mary Ellen Klas and Alex Roarty of the Miami Herald — DeSantis uses his new political memoir to describe how he views the future of the Republican Party, and he's making a bet that most conservative voters are ready for it. It is a vision that jettisons the limited-government philosophy of the GOP of the past in favor of the aggressive use of state power to implant conservative values in government and society using what he has advanced in Florida as his template. DeSantis embraces Trump's combative approach to opposition and the media and, rather than looking abroad, focuses on the enemy from within: "entrenched elites" and "politicized" institutions that operate government by "bureaucratic fiat, not popular consent.''
"Mike Pence and Chris Sununu rebuke DeSantis, back aid for Ukraine" via Gram Slattery of Reuters — The U.S. should continue supporting Ukraine, former Vice President Pence and New Hampshire Gov. Sununu said, a position that puts them at odds with the top two contenders for the Republican presidential nomination. Foreign policy has emerged as the main ideological fissure within the Republican Party as the 2024 nominating contest heats up. While Trump and DeSantis have called for dedicating resources to domestic issues rather than Ukraine, several other declared and likely presidential candidates have portrayed themselves as unwavering defenders of the eastern European country.
— "Pence, weighing 2024 presidential run, distances himself from possible rivals on Ukraine" via Brianne Pfannenstiel of the Des Moines Register
— "Lindsey Graham accuses DeSantis of 'taking the Chinese position' on Ukraine in calling war a 'territorial dispute'" via Elizabeth Elkind of Fox News
"The 2024 right-wing influencer Primary" heats up via David Weigel and Shelby Talcott of Semafor — It's becoming clear that the voices that shape conservative conversation are increasingly outside what DeSantis calls "legacy media." It's an environment where an account named "CatTurd2″ has the ear of the world's richest man, and posts by Libs of TikTok help drive real-world legislation. After a Washington Post profile revealed that Chaya Raichik was behind the ultra-popular Libs of TikTok Twitter account, DeSantis personally offered her a bed in his Governor's Mansion. This week, she called out Twitter to her 2 million-plus followers after it added a content warning to a DeSantis tweet that said practitioners of gender-affirming medicine "make money off mutilating" children. But the consensus was that the new media environment, right now, had more pro-Trump voices than pro-DeSantis voices.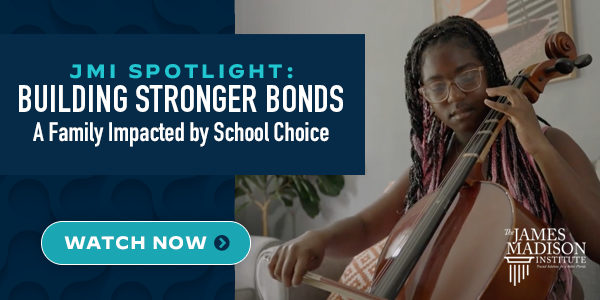 — LOCAL: S. FL —
"Miami Beach imposes midnight curfew in South Beach after two shootings on Ocean Drive" via Aaron Liebowitz of the Miami Herald — The city of Miami Beach declared a state of emergency and announced a midnight curfew Sunday after two deadly shootings rocked Ocean Drive this weekend amid huge Spring Break crowds. City Manager Alina Hudak issued the order after a fatal shooting around 3:30 a.m. Sunday on Ocean Drive near 11th Street. The curfew will take effect Sunday night into Monday and apply to all of South Beach. People won't be allowed out in those areas from midnight to 6 a.m. Violators could be arrested, the city said.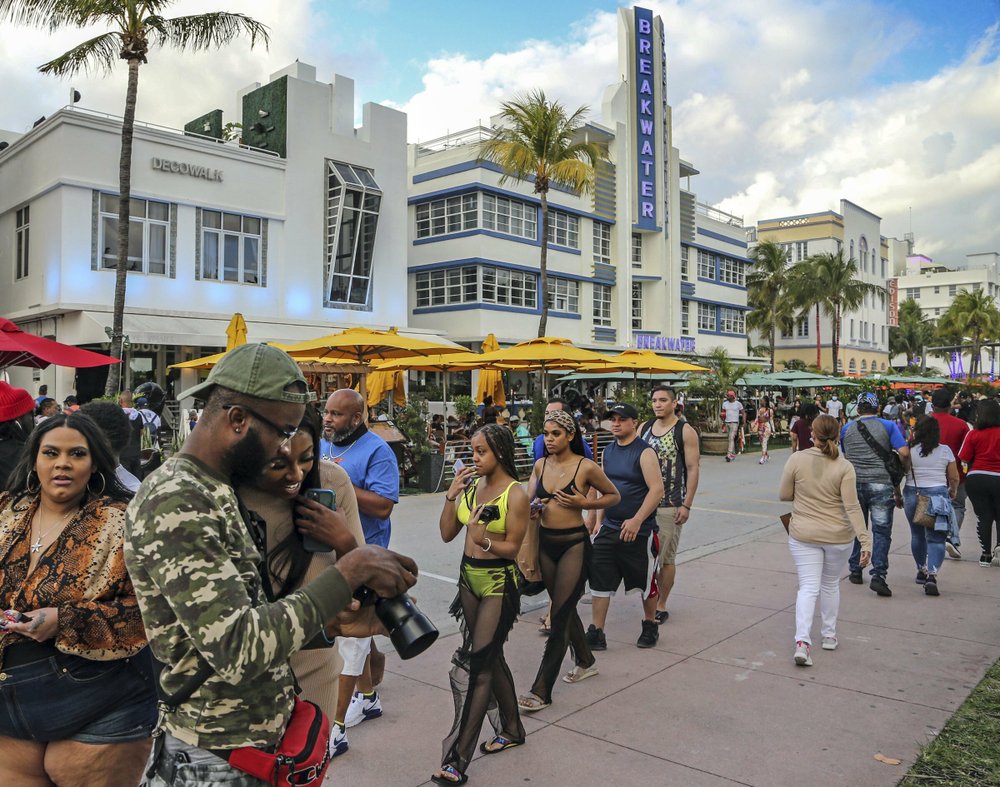 "Trapeze artist suing Miami-Dade County first to challenge Daniella Levine Cava for Mayor in 2024" via Jesse Scheckner of Florida Politics — Miami native Miguel "el Skipper" Quintero has held several titles in his 44 years: used car salesperson, restaurateur, actor, tango dancer and, most recently, trapeze school owner. He can now add mayoral candidate to that list. On Tuesday, Quintero became the first person to file paperwork to challenge the incumbent Miami-Dade Mayor Levine Cava next year. Quintero said he wants to overhaul the county's code enforcement policies, a source of personal and professional bane since 2021, when he opened Miami Flying Trapeze in his home's backyard in the unincorporated Pinewood neighborhood.
"Sex-ed policy could undergo dramatic change in Broward schools" via Scott Travis of the South Florida Sun-Sentinel — Sexual education in Broward Schools may soon look dramatically different, shifting from a comprehensive curriculum to one focused more on abstinence, under proposed changes the School Board will consider. Entire chapters about birth control, the reproductive system, human anatomy and LGBTQ people would be removed from most sex ed lesson plans, according to a district draft memo called "Family Life and Human Sexuality Curriculum Matrix of Revisions 2022-2023." Drawings of the human body would largely be gone. HIV and AIDS, now mentioned as early as second grade, wouldn't be discussed until seventh grade.
"Five years after fatal FIU bridge collapse, a cautious new design is almost ready" via Andres Viglucci and Jimena Tavel of The Miami Herald — Five years after the catastrophic collapse of a pedestrian bridge with a novel design meant to punctuate Florida International University's ascendancy as a public institution, state engineers are finally ready to give it another go. This time, though, cutting-edge is out. So is FIU, which conceived of the ambitious bridge project a decade ago and oversaw the design and construction of the failed structure. The Florida Department of Transportation, which took direct control of the project from FIU after the collapse, has now unveiled plans for a $20 million, 290-foot-long footbridge over eight lanes of heavy traffic on Southwest Eighth Street.
"Novak Djokovic to miss Miami Open due to COVID-19 vaccination status, tournament says" via Simrin Singh of CBS News — Tennis champion Djokovic is set to miss his second U.S. tennis tournament this year after he was denied entry into the country for being unvaccinated against COVID-19. The 35-year-old Djokovic will miss the Miami Open, which begins March 22, tournament director James Blake confirmed. Djokovic has won the Miami Open six times, three of those consecutively. Blake said tournament organizers spoke with federal officials and tried their best to get an exception to the U.S. policy, which restricts unvaccinated international travelers from entering the U.S.
— LOCAL: C. FL —
"Orlando pastors spread news of looming Medicaid loss to their communities" via Caroline Catherman of the Orlando Sentinel — The Rev. Sharon Riley is part of a growing number of church leaders who believe their duty to congregants doesn't stop when they leave the pulpit. Within the last 10 to 15 years, church leaders, particularly in minority communities, have increasingly used parts of their budgets to share health resources and even create dedicated health ministries after observing health inequities, Riley said. Most recently, Riley and other pastors have taken on the responsibility of preparing their congregants for a looming change in Medicaid coverage.
"UCF professor who tweeted 'Black privilege is real' sues school for investigating and firing him" via Gabrielle Russon of Florida Politics — The University of Central Florida (UCF) professor known for his controversial remarks on race and for making national headlines when the school unsuccessfully tried to fire him is now suing the university. Charles Negy sued the UCF trustees, school President Alexander Cartwright, and other officials for violating his First and 14th Amendment rights in a federal lawsuit. An arbitrator ruled last year the school did not show just cause when firing the tenured faculty member, and Negy was reinstated at UCF.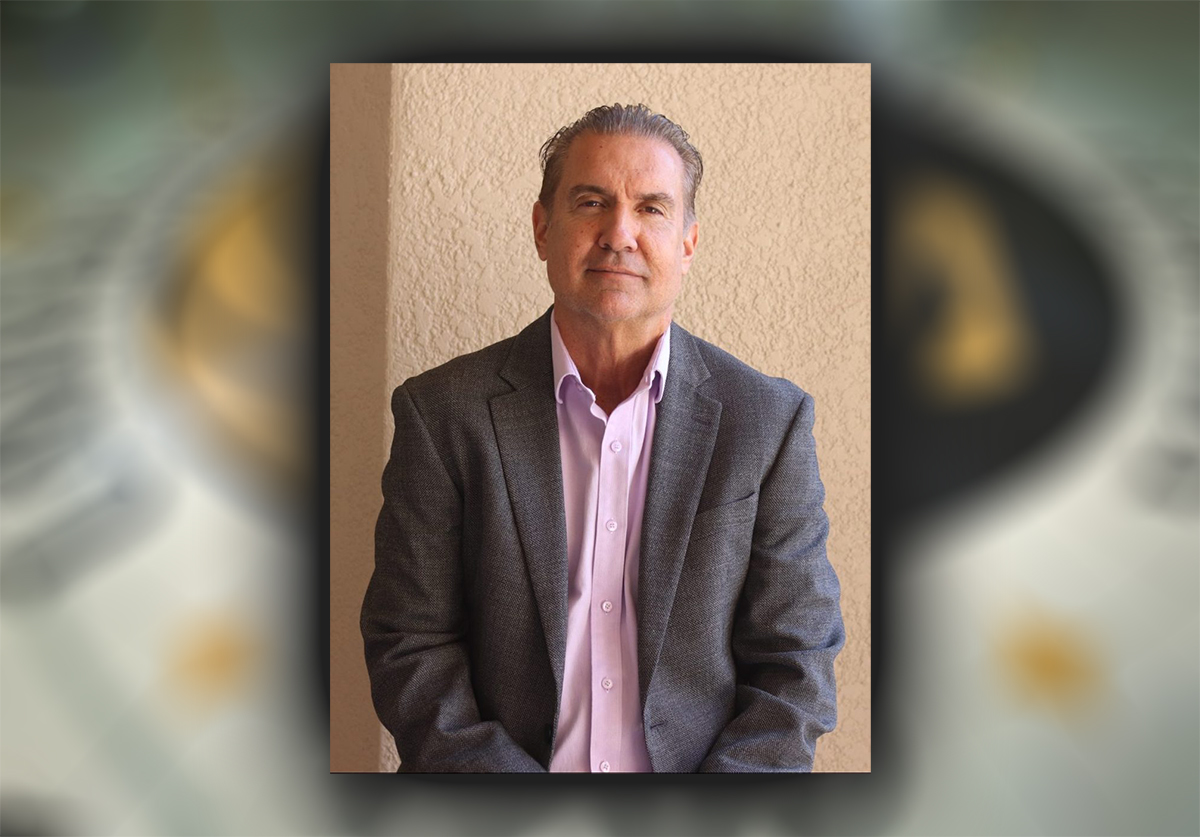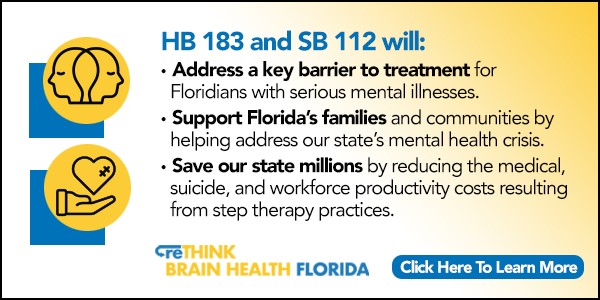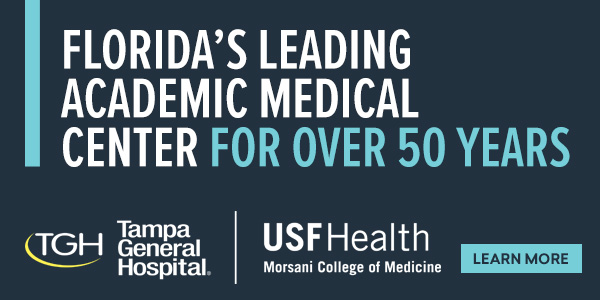 — LOCAL: TB —
"Pinellas courts new ally in beach erosion battle: the White House" via Jack Evans of the Tampa Bay Times — Pinellas County's beaches are washing away. For decades, the U.S. Army Corps of Engineers replenished them, pumping tons of sand every few years onto an 8½-mile stretch of Sand Key, the barrier island home to the county's beach communities. Then a new Corps policy created a standoff with the county. A renourishment originally scheduled for 2024 won't happen — not next year, anyway. Sand Key has been critically eroded, the Florida Department of Environmental Protection reported last year. White House officials seemed receptive and they quickly followed up to ask for more information. If enlisting the President of the United States doesn't work, they might have to appeal to an even higher power.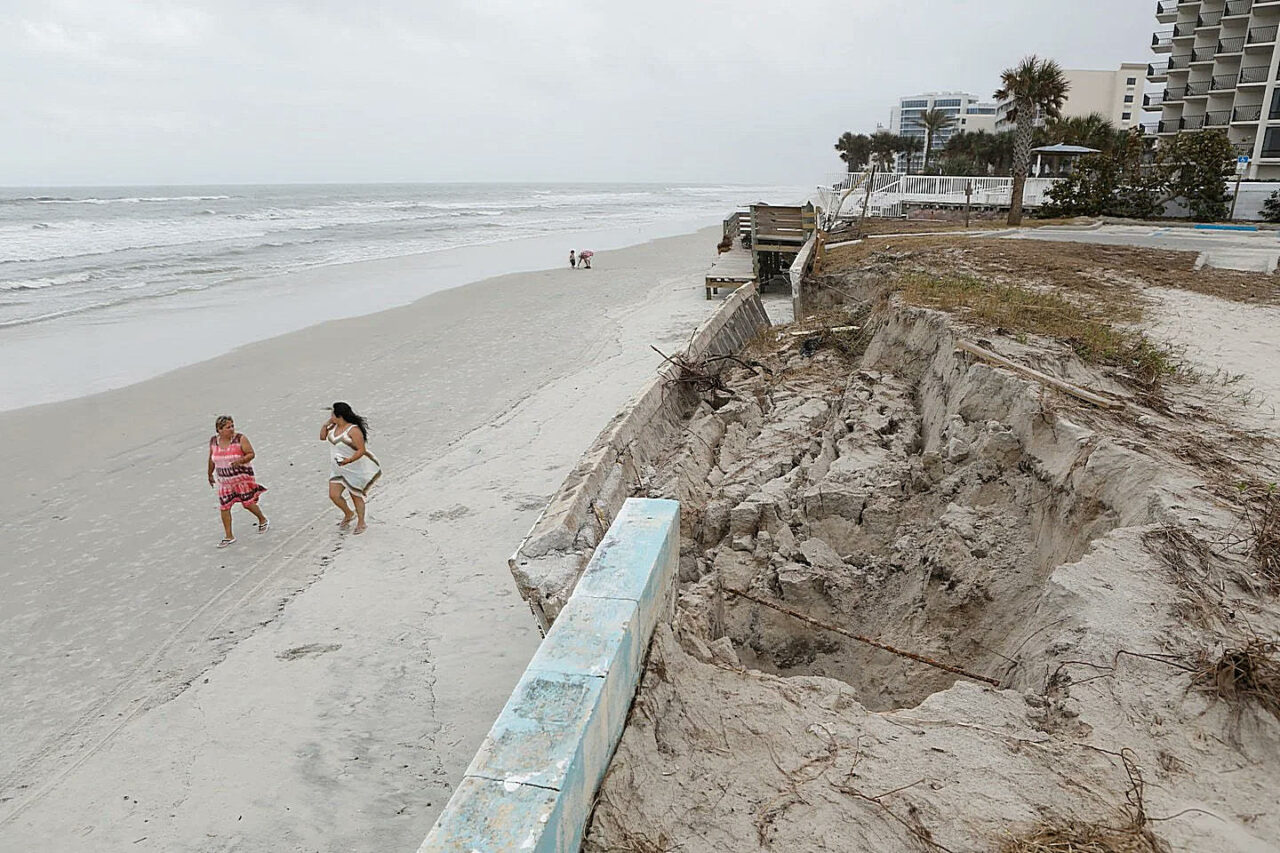 "How a Florida city targets unwanted residents using police and code enforcement" via Justin Garcia of Creative Loafing — After living in Florida for just two years, Michelle Wojciechowski fled the state last July, for the sake of her health and sanity. She had moved south from New York with the hopes of establishing a quiet life in the quaint city of New Port Richey, located almost 40 miles northwest of Tampa. But sustained harassment from the police department and code enforcement pushed the 33-year-old to the limits of what she could bear. Last March, the cops broke into her home when she wasn't there to inspect alleged code violations, using an illegal search warrant. Her home security camera system showed the police going through her personal belongings and code enforcement personnel looking through her garbage.
"Sprawling ranch in Central Pasco slated for future housing and businesses" via Barbara Behrendt of the Tampa Bay Times — Another large and not-yet-developed swath of rural Pasco County got a first approval this week that could eventually lead to the construction of thousands of homes, along with stores and offices. The 4G Ranch property is spread over 2,900 acres just east of the intersection of U.S. 41 and State Road 52. It has served as the host site over the years of political and charitable fundraisers. The Pasco Planning Commission voted unanimously to recommend that the county change it from an agricultural designation to a planned development. The development would include an area set aside for conservation on the county's blueprint for growth.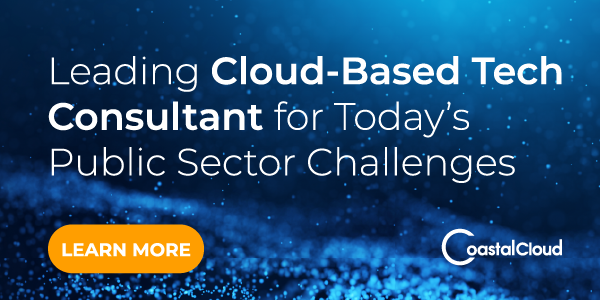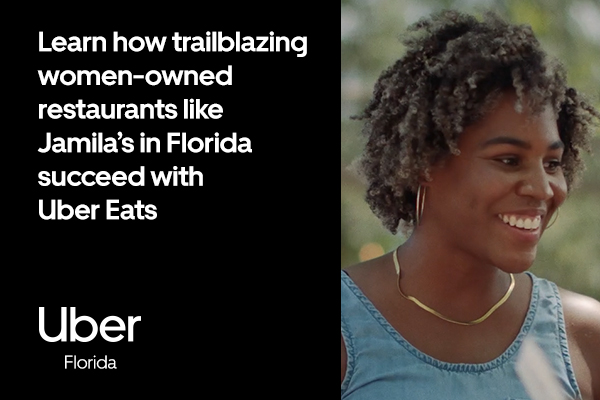 — LOCAL: SW. FL —
"DeSantis announces over $50 million for Southwest Florida Hurricane Ian relief" via Michelle Vecerina of Florida's Voice — DeSantis announced millions of dollars toward additional relief for those recovering from Hurricane Ian in Southwest Florida. "Our state apparatus has really worked exemplary, to be very aggressive," DeSantis said. DeSantis announced his administration will be funding more reimbursements for Hurricane Ian relief including $23.2 million for Collier County, $31.9 million for Lee County, $2.4 million for the city of Sanibel, $14.2 million for the city of Fort Myers, and $7.6 million for Fort Myers Beach.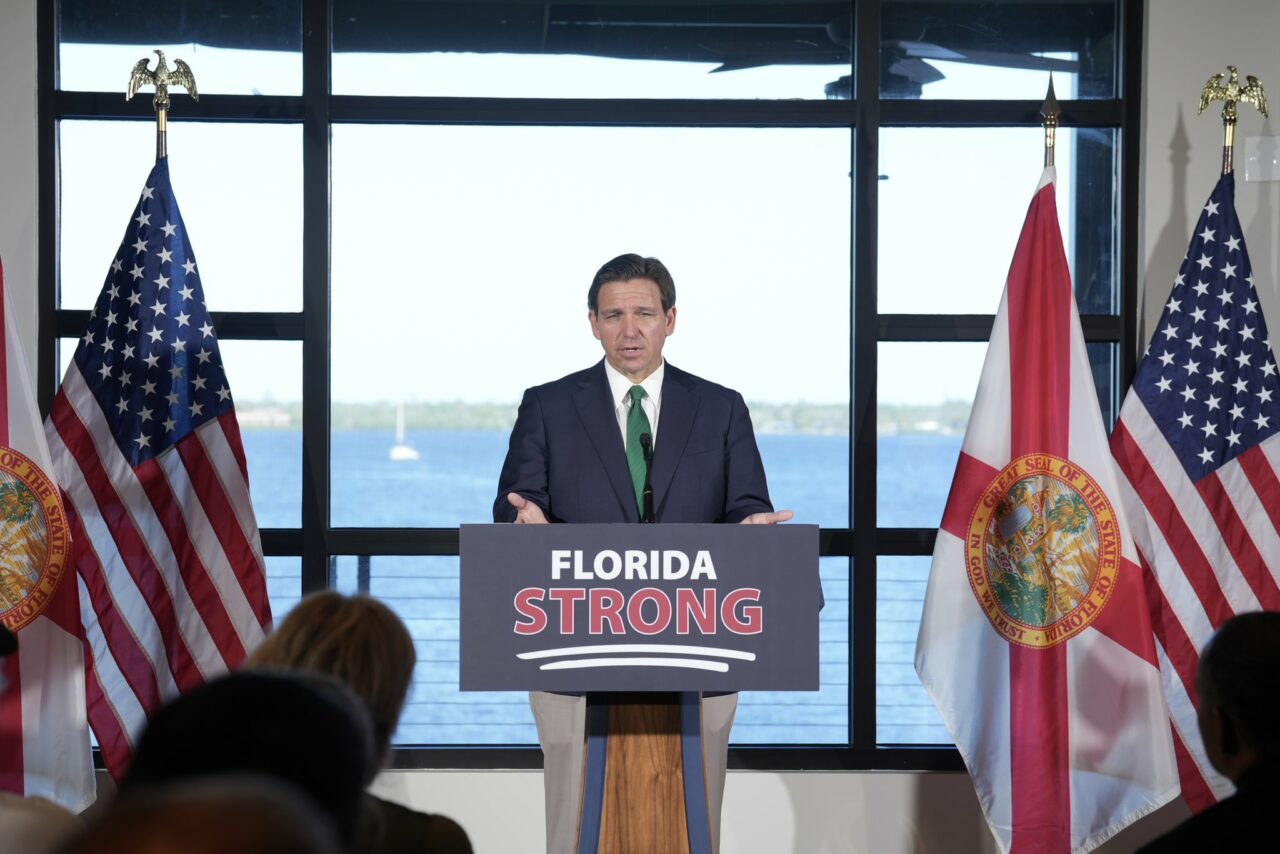 "COVID-19 politics leave an SW Florida public hospital shaken" via Patricia Mazzei of The New York Times — The turmoil at Sarasota Memorial, one of Florida's largest public hospitals, began last year after three candidates running on a platform of "health freedom" won seats on the nine-member board that oversees the hospital. Board meetings, once sleepy, started drawing hundreds of angry people who, like the new members, denounced the hospital's treatment protocols for COVID-19.
"New College can pay interim president Richard Corcoran through June. Then what?" via Ian Hodgson of the Tampa Bay Times — New College of Florida has finally found a way to pay Corcoran, who took over as interim president after the school's board of trustees fired his predecessor in January. At a Friday meeting of the New College Foundation, a nonprofit that supports the school financially, Vice Chair Dan Stults explained that the school will exploit a loophole in state law that allows them to use mostly public funds to cover Corcoran's expenses until June 30, when the 2022 fiscal year ends. The board has not arrived at a plan to cover Corcoran's nearly $1 million annual compensation package.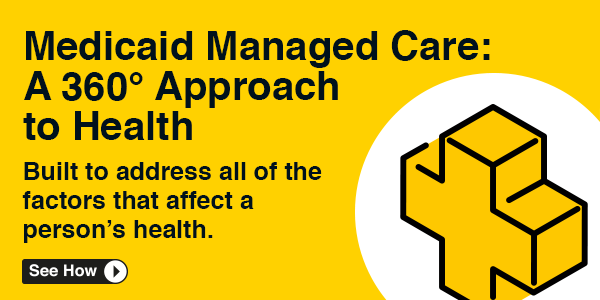 — LOCAL: N. FL —
"Mayoral candidates' views on Confederate monuments split on party lines" via David Bauerlein of The Florida Times-Union — The Take 'Em Down Jax protesters still rally each Friday in front of City Hall demanding the removal of the Confederate monument from Springfield Park. They might still be picketing in July when the next Mayor and City Council take office because the current Council has repeatedly put off making a decision on whether the monument should stay or go. Mayor Lenny Curry, who cannot run again because of term limits, has supported moving the monument and put $500,000 in this year's budget to cover the cost if the City Council decided to make that change. Curry's stance has been that city-owned property should not be the site of a monument that divides the community and represents racial hatred to some residents.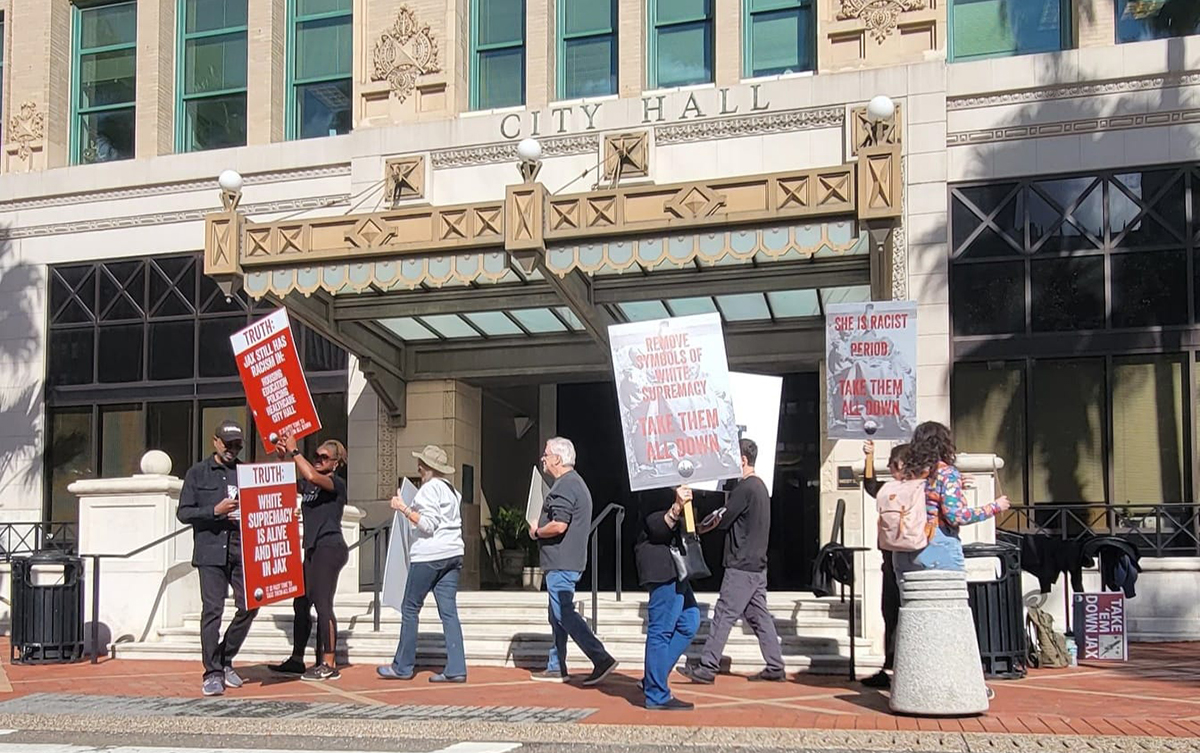 "Jacksonville City Council race puts political dynasty heir against corporate exec newcomer" via Steve Patterson of The Florida Times-Union — More than 50 years after San Marco residents picked an insurance man named Carlucci to sit on Jacksonville's City Council, voters there are weighing sending a third generation to City Hall. Joe Carlucci, the namesake grandson of an original member of the Council elected when city and county governments consolidated in 1968, is competing against a transplant, Morgan Roberts, for the seat representing Southside's District 5. Roberts, who is a Republican, like Carlucci, is arguing her businesslike style can help the Council make choices that benefit the city both now and long-term.
"Before chasing City Council presidency, Ron Salem faces re-election fight with Joshua Hicks" via Steve Patterson of The Florida Times-Union — Before Salem can become president of Jacksonville's City Council, voters will decide whether he should stay on the Council or be replaced by a challenger running a spirited campaign. Hicks trailed Salem, a Republican, by just one percentage point in a poll last month. Since then, dueling candidate ads have filled mailboxes across Jacksonville as the days tick down for voting in the Council's At-Large Group 2 election. The seat is one of five on the 19-person Council decided by voters throughout Duval County, and a can-do attitude doesn't hurt in campaigning.
"Legislature weighing bills that could spell chaos for Jacksonville's finances" via Nate Monroe of The Florida Times-Union — A trio of bills under consideration by the Legislature would tighten state regulatory control over public utilities like JEA, in the process threatening to blow a $122 million hole in Jacksonville City Hall's budget while saddling it with billions in mandatory infrastructure costs. Taken together, the bills would strip away local control over JEA's electric and water rates and place them in the hands of the Public Service Commission, the state body run by appointees of the Governor that regulates private utilities like Florida Power & Light.
"As DeSantis targets diversity in education, FAMU students fear for future" via Lauren Peace of the Tampa Bay Times — Art of the reason students choose Florida Agricultural and Mechanical University is to enmesh themselves in their history. To become a Rattler, they say, is to become part of a legacy. Florida A&M was founded in 1887 to educate the descendants of enslaved people. Today it's an epicenter of Black culture and achievement, top-ranked despite repeated underfunding. From campus, with its stately columns and Greek houses, students can see the towering Florida Capitol a mile away. And they fear what's happening inside.
"FAMU bans TikTok from campus, FSU still undecided. Students react to how it affects them." via Tarah Jean of the Tallahassee Democrat — Florida A&M University has taken the controversial step of banning the widely used app known as TikTok from its campus, which blocks it from being accessible on FAMU devices and Wi-Fi. While FAMU follows suit after many other colleges and universities across the nation have established the same rule, Florida State University and other universities in the state remain undecided on what action they will take. On March 7, FAMU's Office of Information Technology Services sent out an email to all students, faculty and staff of the university about the sudden change, which states that apps such as TikTok and Fizz cannot be installed or accessed on any equipment owned by the FAMU.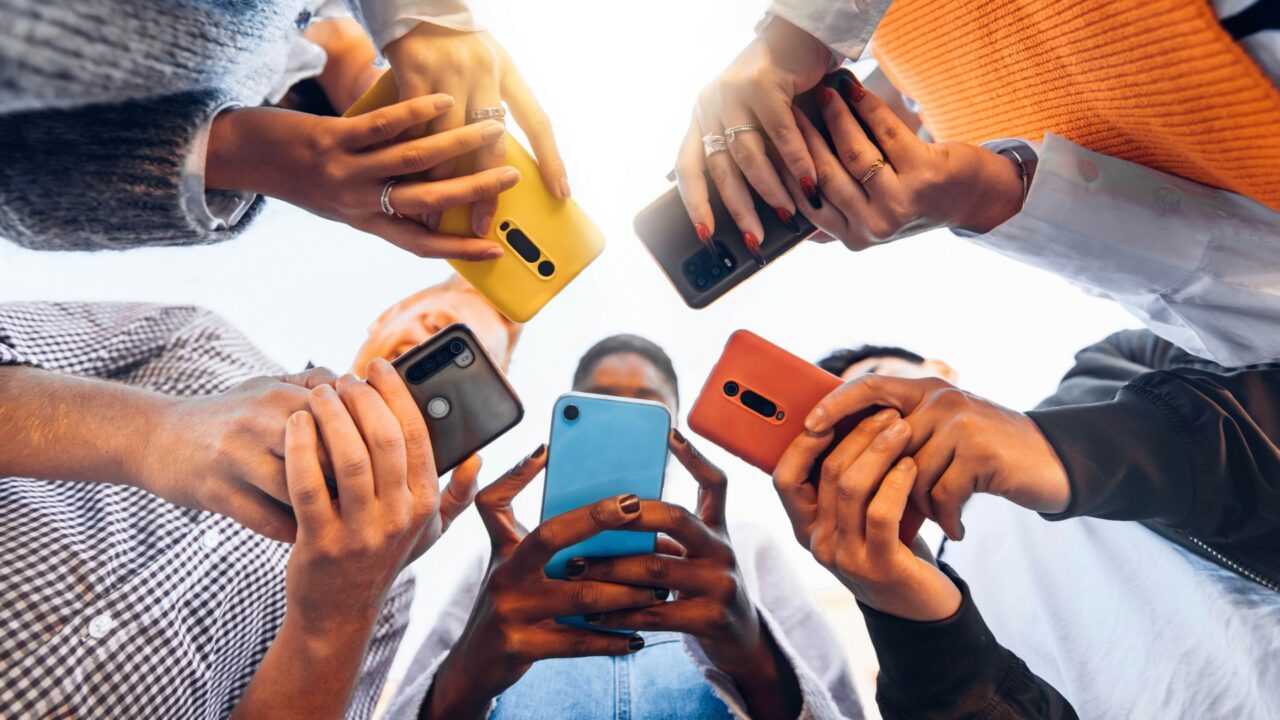 "Charlie Adelson's trial over Dan Markel's killing will now start in October" via Lynn Hatter of WFSU — Three people have been sentenced to prison for their roles in the killing of a Florida State University Law Professor. Now, his former brother-in-law will soon face trial. Adelson is the first member of the family to be arrested in the slaying of Dan Markel, and Adelson's trial is now set to start in October. For years, local law enforcement has suggested that the Adelson family was involved in orchestrating Markel's death, but only after FBI agents were able to decipher a 2016 undercover video, was the state able to bring charges against Adelson, the brother of Wendi Adelson, Markel's ex-wife. The former couple was involved in a bitter custody dispute at the time of his death.
"Nassau County, Amelia Island tourism swinging up on COVID-19 anniversary" via Wes Wolfe of Florida Politics — It's hard not to see March as a time of disruption, coming three years since the spread of the COVID-19 virus turned the world upside down. It's also a time of reflection for the hospitality and tourism industry. "It struck me that three years ago today, we were in this room declaring an emergency situation for Nassau County with the pandemic," Amelia Island Convention and Visitors Bureau (CVB) President and CEO Gil Langley told the Nassau County Board of County Commissioners this week. Overnight visitor volume rose from 544,400 in 2020 to 755,500 last year. At the same time, direct spending rose from $400.3 million to more than $689.6 million.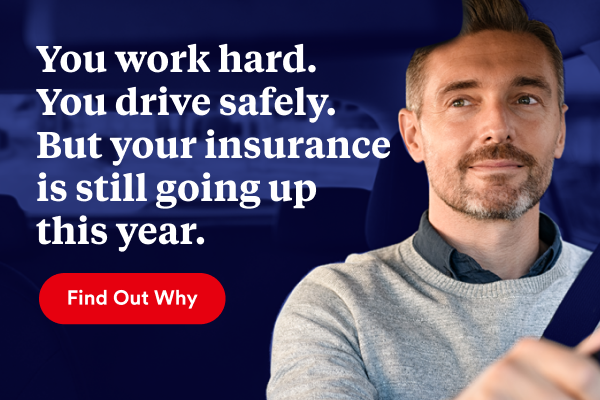 — TOP OPINION —
"Trump and DeSantis could both lose" via David Brooks of the New York Times — If American politics worked as it should, then the Republican primaries would be contests between these two different narratives and governing styles — between populism and conservatism.
But that's not happening so far. The first reason is that Trump's supporters are so many and so loyal, and his political style is so brutal, he may be deterring Governors from entering the campaign.
The second reason we're not seeing the two narratives face off is DeSantis. The Florida Governor should be the ultimate optimistic, businesslike conservative. His state is growing faster than any other in the country. But instead, he's running as a dour, humorless culture war populist — presumably because that's what he is.
… The Republican donor class is mobilizing to try to prevent a Trump nomination, and DeSantis is overpriced.
Do we really think a guy with a small, insular circle of advisers and limited personal skills is going to do well in the intimate contests in Iowa and New Hampshire? As voters focus on the economy, DeSantis massively erred in playing culture war issues so hard.
The conclusion I draw is that the Trump-DeSantis duopoly is unstable and represents a wing of the party many people are getting sick of.
— OPINIONS —
"Republicans are delusional if they think Biden will be easy to beat" via Rich Lowry for POLITICO — At this juncture, no one else in the country is as likely to be President of the United States come January 2025 as Biden. Biden is not a dead man walking; he's an old man getting around stiffly. Biden is vulnerable but certainly electable; diminished, but still capable of delivering a message; uninspiring, but unthreatening. Incumbency bestows important advantages. The sitting President is highly visible, is the only civilian in the country who gets saluted by Marines walking out his door every day, has established a certain threshold ability to do the job, and can wield awesome powers to help his cause and that of his party.
"DeSantis has a secret theory of Trump" via Carlos Lozada of The New York Times — DeSantis' broadest attack against Trump is also his most oblique. In the Governor's various references to Trump, the former president emerges less as a political force in his own right than a symptom of pre-existing trends that Trump was lucky enough to harness. If Trump's success was not unique to him but flowed from larger cultural or economic forces that rendered him viable, presumably someone else could channel those same forces, perhaps more efficiently, if only Republican voters had the courage to be free of Trump. And who might that alternative be? DeSantis pitches himself as not only a culture warrior but a competent culture warrior. DeSantis asserts that he has a "positive vision," beyond just defeating his enemies on the left.
"DeSantis is completely out of touch with ordinary Americans" via Michael Cohen of the Daily Beast — DeSantis traveled to the early caucus state of Iowa for his first appearances on the 2024 presidential campaign trail, and did something practically unheard of in the annals of presidential campaigning — he didn't talk about the national economy (jobs and health care didn't come up either). The absence of bread-and-butter campaign themes from DeSantis' speeches is emblematic of a larger problem facing the GOP — Republican leaders are in thrall to the grievances of the most extreme members of their party and deeply out of touch with the concerns of ordinary Americans. DeSantis instead doled out hunks of red meat as he focused on a narrow set of culture war issues and grievances that are of little interest to most voters.
This may come back to bite Bousquet — "Why DeSantis won't be President" via Steve Bousquet of the South Florida Sun-Sentinel — The word is really starting to get around about DeSantis. What Floridians have known for years is being talked about all over the country. He's a cold fish who doesn't connect with people on a personal level. He "struggles with basic social skills" and has an "aloof public persona," the Daily Beast wrote. The story had an anecdote about his eating habits, which is irresistible fodder for late-night monologues. Aloof doesn't begin to describe a Governor who turns on his heels after a news conference and darts toward a waiting state-owned SUV, blowing off the time-honored political rituals of shaking hands or engaging in small talk.
"The defenders of classical education are destroying it" via Annie Abrams and Roosevelt Montás of The Atlantic — The right-wing approach to liberal education and the Western tradition is as skewed as the notion among some academics that teaching the classics is tantamount to promoting White supremacy and European domination. In the presumption that the Western canon represents a single perspective, and in other surprising ways, elements of the radical right and the radical left seem to agree. And they are wrong. Only a censored and denatured liberal arts curriculum can be employed in the service of ideological conformity. In the same way that liberal education does not have specific vocational and professional goals in view, it must also not have predetermined ideological or theological endpoints. To the extent that it is political, it is so because it cultivates self-determination, freedom of opinion, and personal agency.
"With defamation bill, DeSantis attacks free speech by the media and keeps Floridians in the dark" via the Miami Herald editorial board — In the "free state of Florida," DeSantis and Republican legislators want to gut free speech. That kind of blatant hypocrisy, you're free to do what you want as long as I agree with it, has been nearly normalized, first by Trump and now by DeSantis in Florida, who has made hypocrisy a central feature of his administration. The proposal being considered by the state Legislature would stifle freedom of speech in Florida by attacking defamation laws. But it wouldn't harm just the faceless "legacy media" that the Governor loves to hate. It would also have a chilling effect on individuals and, yes, even conservative media.
"DeSantis, don't be too quick on the draw. Think before turning the Second Amendment on us." via Bobby Powell for The Palm Beach Post — Before the first gavel of the 2023 Legislative Session even sounded, a measure heavy on gun politics and light on equal application of Second Amendment rights in Florida was primed for quick passage. HB 543 and its Senate counterpart, SB150, are ironically entitled "Public Safety" — no doubt based more on nostalgic imagery than the cold reality we see on a routine basis. In the name of politics, the few safeguards built into Florida's concealed carry law are about to be gutted. In the name of politics, a segment of Florida's population will face heightened dangers as inherent biases influence split-second judgment calls on whether to pull a trigger.
"Paul Renner is right to address tort reform" via Carolina Amesty for Florida Politics — The tort reform package being considered by the Florida House of Representatives would, if passed, institute Florida's most significant reforms to the legal system in decades, and I applaud Renner for supporting this legislation. The proposed reforms would implement much-needed safeguards against excessive litigation and flippant lawsuits and place people and small businesses over self-motivated opportunists and attorneys that abuse the system for profit. It will also free up our court system to take on the most important cases in our community. This new bill will promote fairness and dissuade opportunists looking to take advantage of accidents to be awarded excessive amounts of money from the local business that are so precious to our community.
"Who let the dogs out (of their seat belts)? Bill bans dogs sniffing out of car windows" via Frank Cerabino of The Palm Beach Post — A bill filed with the Florida Legislature would allow drivers to be ticketed for allowing dogs to stick their heads out of moving vehicles. This is bound to be very unpopular with dogs, perhaps the worst news ever, unless there's some anti-butt-sniffing provisions buried in some other canine bill. The dogs-in-seat-belts legislation has been filed by Sen. Lauren Book as part of an animal welfare bill that also bans the declawing of cats, except for "therapeutic cases." I've long considered the impulse of dogs to stick their heads out of moving vehicles as a kind of therapy. Aroma therapy, maybe.
"Despite what critics say, Florida nursing homes are improving" via Emmett Reed of the South Florida Sun Sentinel — A recent news article reported on AARP's history lesson of the staffing requirements that Florida's Legislature put in place for nursing homes, but unfortunately, it doesn't reflect our care centers' ongoing and successful efforts to enhance quality care despite historic workforce challenges and limited resources. Nursing centers simply need to hire more nurses and other caregivers and all problems will magically disappear. However, several things are missing from this analysis. The first is that the quality of care at Florida nursing homes has consistently remained above national averages. A second, harder reality is that caregivers are in short supply, and we cannot hire nurses who do not exist.
— INSTAGRAM OF THE DAY —
— ALOE —
"No. 12 seed Florida Gulf Coast catches fire in third quarter, upsets fifth-seeded Washington State in NCAA Tournament opener" via Colton Clark of The Spokesman-Review — Washington State turned in a historic season and earned its best NCAA Tournament seed in program history. Unfortunately for the Cougars, they were matched up against a team that seems perpetually underseeded at the tournament — a program that has a history of pulling upset wins. The Cougars became the latest No. 5 seed to fall against 12th-seeded Florida Gulf Coast, which has claimed three 12-over-5 victories at the NCAA tourney since 2018. The Eagles caught fire in the third quarter and eliminated WSU 74-63 on Saturday afternoon at Finneran Pavilion.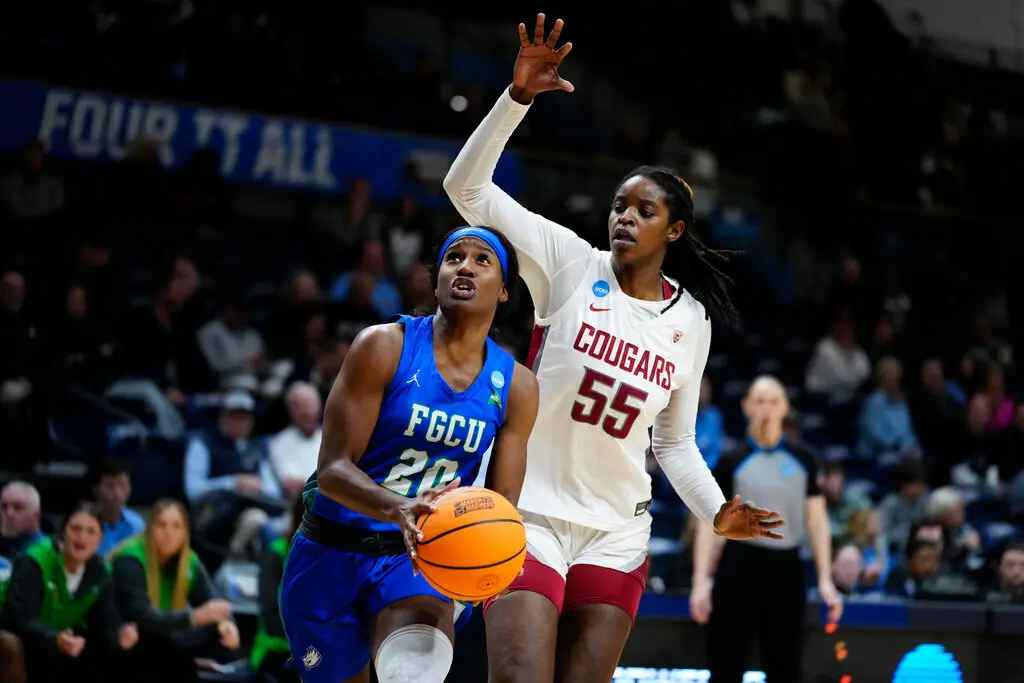 "Georgia Tech to face Florida State in 2024 opener in Dublin" via The Associated Press — Georgia Tech and Florida State will open the 2024 season in Dublin, Ireland. The Aer Lingus College Football Classic matchup announced Wednesday will mark the second time that two Atlantic Coast Conference teams have opened the season in Ireland. Georgia Tech beat Boston College 17-14 in the 2016 opener in Dublin. The game, scheduled for Aug. 24, 2024, at Aviva Stadium, will make Florida State's first international game. Georgia Tech will serve as the home team. "This is an incredible opportunity for our student-athletes at Florida State and Georgia Tech to expand the reach of ACC football and play in front of an international audience," ACC Commissioner Jim Phillips said.
"ZooTampa named among 10 best Zoos, Zoo exhibits in country" via D'Ann Lawrence White of Patch — ZooTampa at Lowry Park and its David A. Straz Jr. Manatee Critical Care have been named one of the 10 best zoos and best zoo exhibits in the country in the 2023 USA Today's 10 Best Reader's Choice Travel Awards. Sitting on 56 acres, ZooTampa is home to endangered, threatened and vulnerable animal species from such areas as Asia, Africa, Australia and Florida.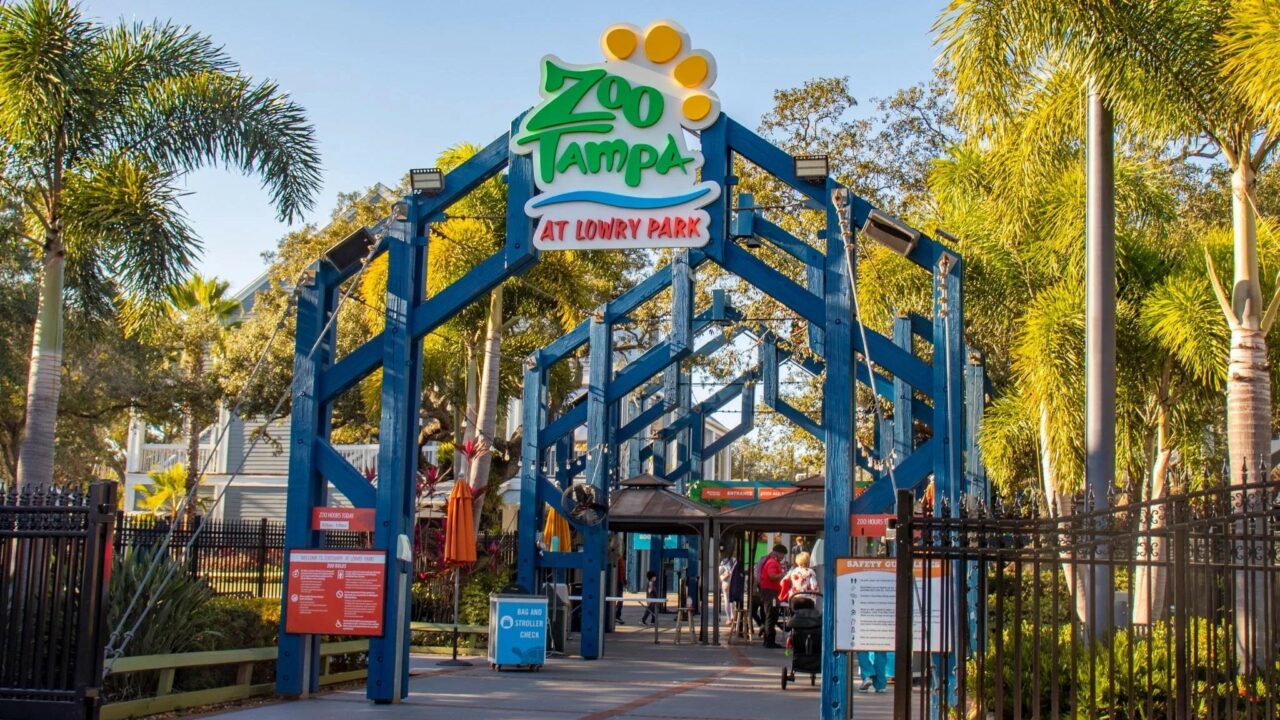 — HAPPY BIRTHDAY —
Happy birthday to former state Rep. Shawn Harrison and 5th Judicial Circuit Judge Larry Metz, as well as Bill Helmich, Chris Licata, Sal Nuzzo of The James Madison Institute, Aakash Patel, and Melissa Ross.
___
Sunburn is authored and assembled by Peter Schorsch, Phil Ammann, Daniel Dean, Ryan Nicol, Jacob Ogles, and Drew Wilson.