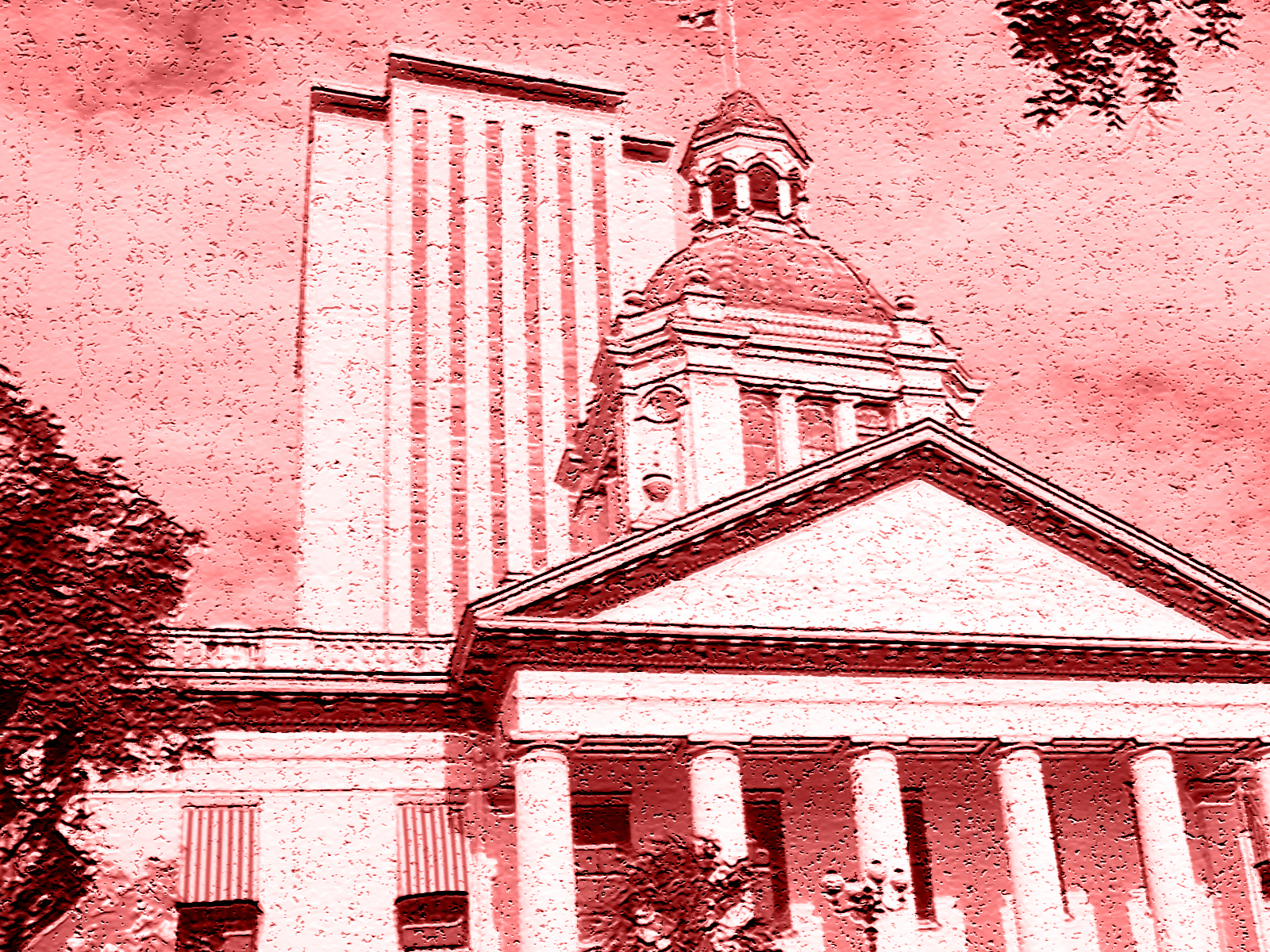 What's inside? All things Session.
Sixty Days — A prime-time look at the 2023 Legislative Regular Session:
The Last 24
Florida's legal landscape could undergo a seismic shift due to sweeping new limits on lawsuits legislators have now approved. A priority for the Governor, Senate President Kathleen Passidomo and House Speaker Paul Renner, the omnibus bill  (HB 837) makes substantive changes to how lawsuits are filed and litigated in the state, all but eliminating the long-standing statute that allows a policyholder who successfully sues their insurance company on a coverage denial claim to recoup attorney's fees. The bill also modifies the state's comparative negligence system so that a plaintiff who is more at fault for his or her own injuries than the defendant may not recover damages from the defendant. It emerged from the Senate via a 23-15 vote with a handful of "no" votes being cast by Republicans such as Sens. Jennifer Bradley, Jason Brodeur, Erin Grall and Jonathan Martin. Several Senators who opposed the bill Thursday are lawyers. Here's your nightly rundown.
'Transformative' change: The next stop for universal school choice is the Governor's desk, following the Senate's 26-12 vote for HB 1.
Un-woke: Legislation (HB 3) cracking down on progressive banking practices, a priority of Gov. Ron DeSantis, moved through its final hearing in the House ahead of its likely passage.
Balance sheet: The Senate budget sets aside $350 million in reserves to cover the potential costs of universal school choice.
Crystal clear: Senate Republicans rolled out their budget in the Committee on Appropriations this week, and a number of conservation and resiliency efforts are getting top billing.
Billions behind bars: The newly released Senate budget would provide $6.4 billion to the state's prison system, including items for rehabilitation and clemency.
Rebuild: The Senate budget includes billions in further relief for areas impacted by Hurricanes Ian and Nicole.
Make it right: The Senate Rules Committee unanimously voted to advance a bill (SB 382) that strikes out the current "clean hands" caveat for wrongfully incarcerated persons.
4th-quarter defense: Florida's Republican-controlled Legislature is poised to enact a sweeping crackdown on lawsuit limits (SB 236) after Senate leaders beat back a last-minute change.
Defamation defense: DeSantis is defending controversial bills (HB 991/SB 1220) making it easier to sue media outlets for alleged defamation.
Pay bump: There's no shortage of pay bumps for law enforcement in the Florida Senate's proposed 2023-24 budget.
Checks are out: DeSantis handed out the first $3,000 bonus checks for teachers who completed a civics instructional program he backed last year.
Knee-slapper: The travel advisory floated by the Florida NAACP in reaction to controversial legislation in the state is a "joke," in DeSantis' opinion.
Once bitten …: Legislation (HB 1161) that would enhance penalties for illegally handling venomous reptiles continues slithering through committees.
Quote of the Day
"I'm not endorsing anyone … I want to make sure my disgust with this race is out there."
— Former Senate Democratic Leader Audrey Gibson on why she will not endorse anyone for Jacksonville Mayor.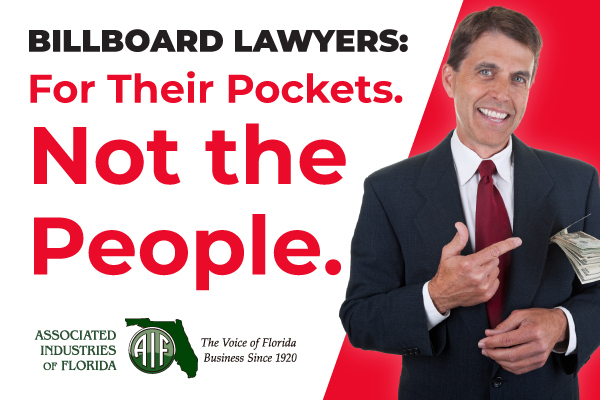 Bill Day's Latest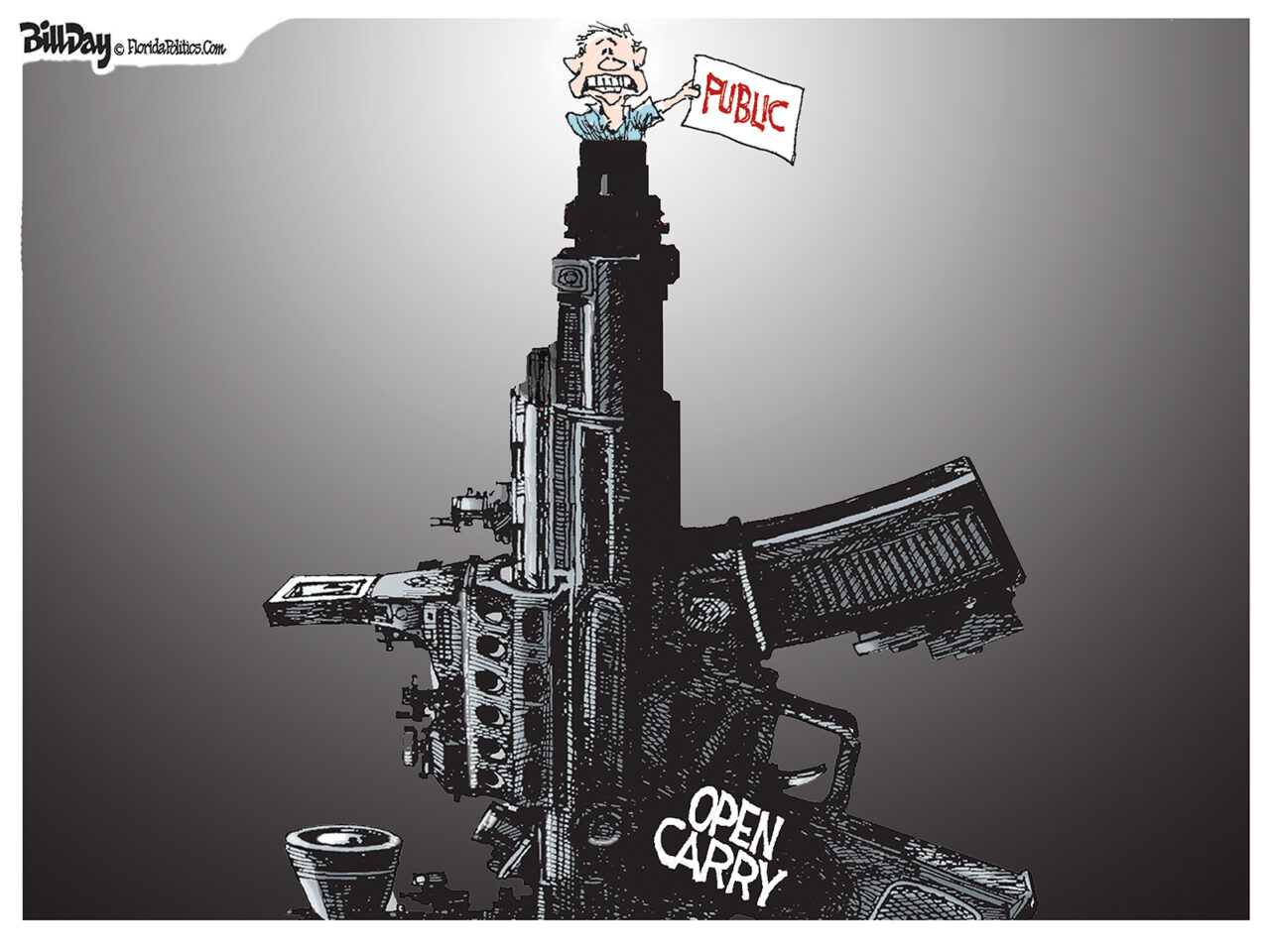 3 Questions
The Florida Senate appears poised to pass and send to DeSantis a high-profile bill aimed at cracking down on suing insurance companies and businesses. A trial attorney and Ft. Myers Republican, Sen.  Erin Grall offered a 37-page amendment to the bill that was opposed by Republican leadership and insurance and business lobbyists. Ultimately, after some of the more intense debate in the chamber to date, the amendment was shot down by a 16-23 vote. Grall spoke with Florida Politics following Wednesday's floor debate. What follows is an edited portion of the interview.
Q: Why did you choose to include in your amendment the issues that you did?
Grall: I think that bad faith reform isn't necessarily a tort reform. It really has nothing to do with civil remedies. I think it's outside the scope of what the bill really focused on, which is reducing lawsuits. Bad faith, in my opinion, is really about the claims-handling processes, and so they're really very different. I believe (bad faith) is the backstop for accountability with the insurance companies to ensure they do what's right by their policyholders.
Q: There has been a long-standing argument that you can't eliminate PIP without tackling bad faith. You have filed a PIP repeal this year. With all these bad faith changes should it be easier to pass a PIP repeal this year?
Grall: I think it should because I think PIP — in effect — becomes useless coverage after the passage of a bill like this. Just because of how easy it would be to deny simple medical charges and not be able to actually use the coverage that we are requiring Floridians to purchase. So, every day I think we should repeal PIP. But even more today. Because when the attorneys' fees go away on PIP cases, it's just not possible for somebody to use that coverage or seek redress if the coverage is wrongfully denied.
Q: Is the naming of a criminal on the civil suit one of the more difficult provisions for you in the bill?
Grall: The criminal provision makes the reason that you were in civil court very confusing for a jury to understand. We are in civil court talking about negligence and the premises owner is the one who's responsible and has the duty. The criminal has no duty to the individual on the premises. So, it's the conflation of the two issues that I think will take up a lot of time on a jury. It's going to add time to the evidence of proof that needs to be put on. I think it's going to add time to deliberation. I think it's going to lead to confusion. And it's already difficult enough to get people who are able to sit — for a week maybe at a time — to sit for a trial. And then asking them to contemplate a criminal situation that is outside the scope of what the civil court is set up to do. So, I think it's just really egregious. I think the heinous crimes are the ones that you're going to see a real struggle for juries to avoid putting fault on the criminal versus the party responsible for the premises.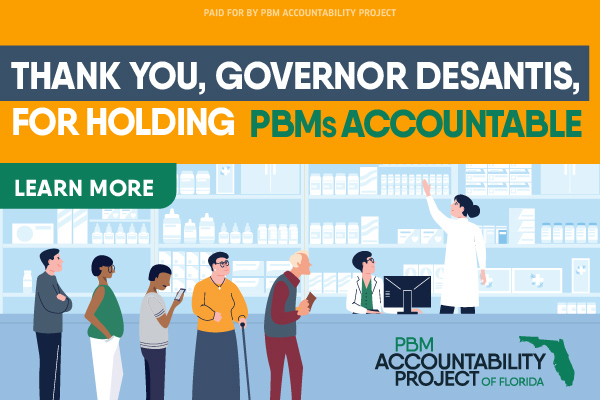 Lobby Up
Appropriations Subcommittees in the House and Senate have started releasing their proposed budgets for the 2023-24 fiscal year, and legislative affairs teams at every state agency are poring over the fine print.
The biggest budget silo of the bunch is health care. Budget writers this week unveiled spending plans that emphasize children's health care coverage training future physicians. Both chambers have also set aside more than $90 million to increase Medicaid nursing home reimbursement rates
The Agency for Health Care Administration oversees the state's implementation of the massive federal Medicaid and Medicare programs. AHCA's legislative affairs team is led by Director Patrick Steele. Other departments in the silo include the Department of Health and Agency for Persons with Disabilities, which are served by Legislative Affairs Directors Charles Smith and John Bell, respectively.
A boost in environmental spending was one of Gov. Ron DeSantis' key campaign promises in 2018 and 2022, and lawmakers are poised to deliver the first chunk of his promised $3.5 billion in Everglades restoration and water quality funding during his second term.
The Senate's environmental budget includes $614.6 million for Everglades restoration and $555.1 million for water quality improvements. The funding will be split across multiple agencies, but the biggest one is the Department of Environmental Protection, which is slated to receive $3.3 billion overall in the Senate plan. Alexandria Kernan helms the DEP Legislative Affairs team.
Given agriculture's role in the state's economy and environment, a sizable amount will also flow to the Florida Department of Agriculture and Consumer Services. On the water quality front, the department would receive funding for Lake Okeechobee nutrient reduction projects and the development of best management practices. FDACS is served by Legislative Affairs Director Isabelle Garbarino.
And the Florida Fish and Wildlife Conservation Commission's proposed $471.1 million budget includes funding for several pieces of the big picture plan, such as $5 million to combat nuisance and invasive species, $10.6 million for artificial reefs, $2 million for lake restoration, $5.6 million for wildlife habitat restoration repairs and $1.4 million for wildlife management area improvements. FWC's team includes Sarah Barrett and Rob Beaton.
Once again, economic development programs are emerging as a flashpoint in budget talks, with the House seeking to eliminate Enterprise Florida and VISIT FLORIDA and the Senate (and Governor) hoping to preserve them. The two agencies have been spared multiple times over the years, thanks in part to the efforts of their legislative affairs teams. Enterprise Florida has Legislative Affairs Manager John Rich, while VISIT FLORIDA is served by Legislative Affairs Director Katie Juckett.
Breakthrough Insights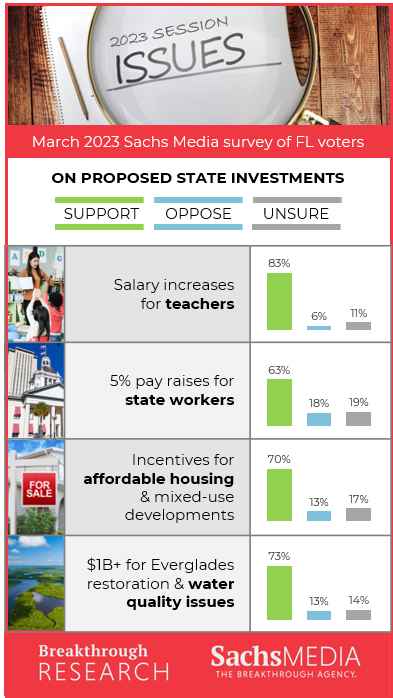 The Next 24
8 a.m. — The House Commerce Committee will consider legislation (HB 1423) that would revoke the license of any public lodging that admits a child to an adult live performance. Room 212, Knott Building, The Capitol.
11 a.m. — The House will hold a floor session.
Also, the following committees will meet:
9 a.m. — The House Health & Human Services Committee meets. Room 17, House Office Building, The Capitol.
Full committee agendas, including bills to be considered, are available on the House and Senate websites.