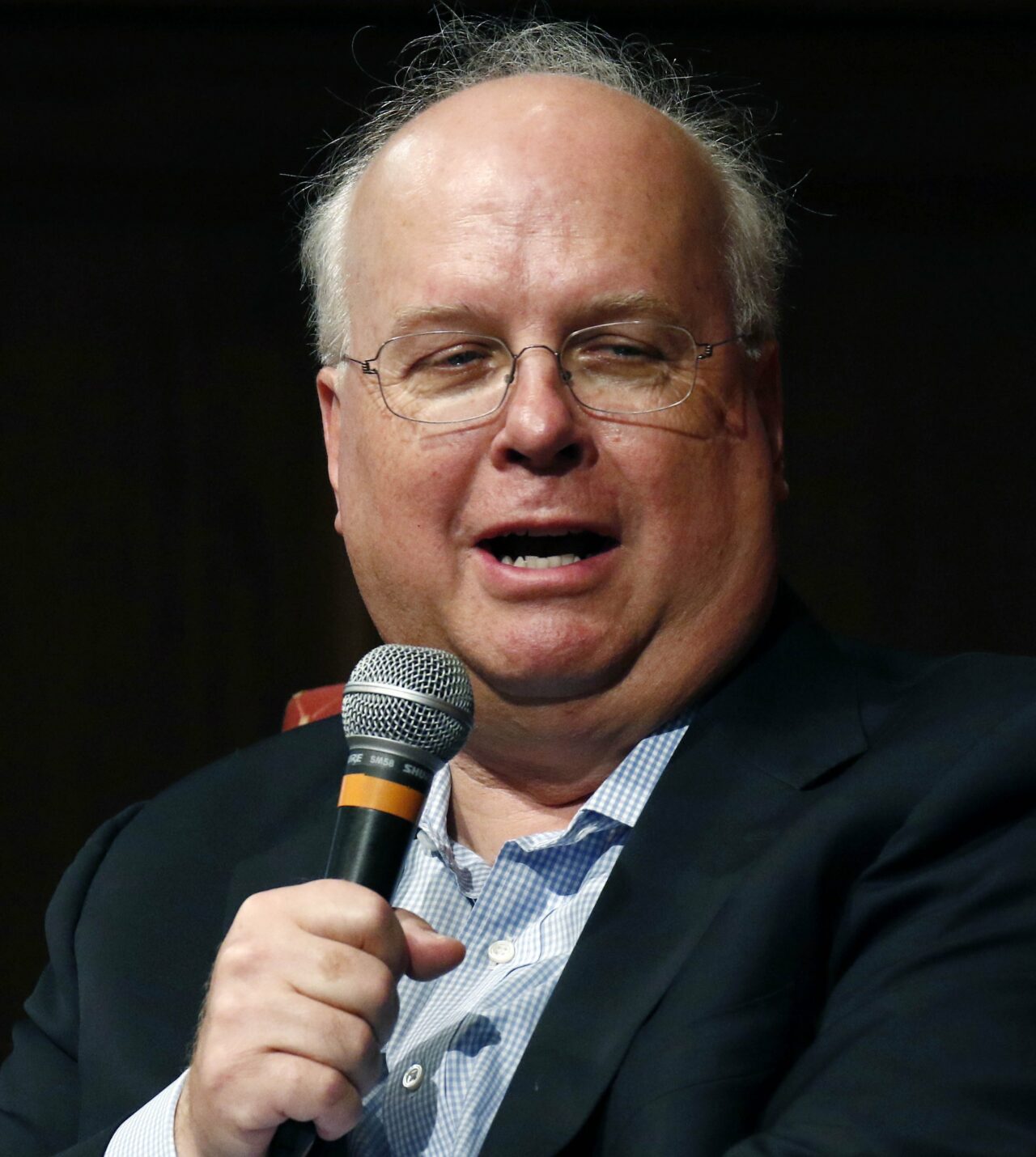 'We're in a tribal moment in American politics.'
Amid a spate of polls showing Donald Trump increasing his lead over Ron DeSantis in 2024, one commentator is taking a contrarian view.
Karl Rove says surveys taken after the former President's indictment reflect a "tribal moment" for Republicans, who are backing the leader of the GOP, rather than something more sustainable. He offered the remarks on the Fox News Channel.
When interviewer Martha MacCallum noted DeSantis had tried to make an issue of Trump's "behavior and character issues," saying it "doesn't seem to have gotten him anywhere," Rove offered a counter-message in DeSantis' defense.
"Well, I think it's less him slipping in the polls than we're in a tribal moment in American politics. And if you attack the leader of our tribe, we're going to rally around him," Rove said, calling Trump the "ostensible leader of the Republican Party."
"If he's under attack, Republicans are going to rally around him, but I wouldn't be so sanguine if I were him," Rove continued. "I would be a little bit nervous if you have one out of every six Republicans saying that he should have been charged and you have another 20% who say they don't know whether he should have been or not."
"I would suspect that there are a lot of people among that 20% who say they don't know who really do know or think that he should have been charged, but don't want to say so to an anonymous pollster," Rover continued.
"That's not good if you're facing a 2024 election in which you face the possibility of one out of every six Republicans saying, 'Yeah, I think that they should have charged him on the hush money payments' and just over a majority say that they shouldn't have."
As is the case with many controversial issues, DeSantis' responses have run the gamut, from sniping about "porn star hush money" last month to more recent defenses, such as, "Even if it's true, it's only a misdemeanor." No response DeSantis has given seems to have stemmed the tide, however, as post-indictment polling has shown Trump with wide leads over DeSantis.
An InsiderAdvantage survey conducted March 31 to April 1 shows 57% of Republican likely voters are backing the former President, 33 points ahead of DeSantis. A Reuters/Ipsos survey shows 48% of Republicans preferring Trump, 19% backing DeSantis, and all other potential candidates polling in the single digits.
In a post-indictment poll by The Trafalgar Group, 56% of respondents say they back Trump, while 23% prefer DeSantis. A Yahoo/YouGov survey finds Trump commanding 52% support, a 31-point lead over DeSantis.
Trump's campaign released a memo Sunday celebrating the uptick in the former President's numbers, claiming "an avalanche of recent polling shows President Trump surging to his largest-ever lead over Ron DeSantis."