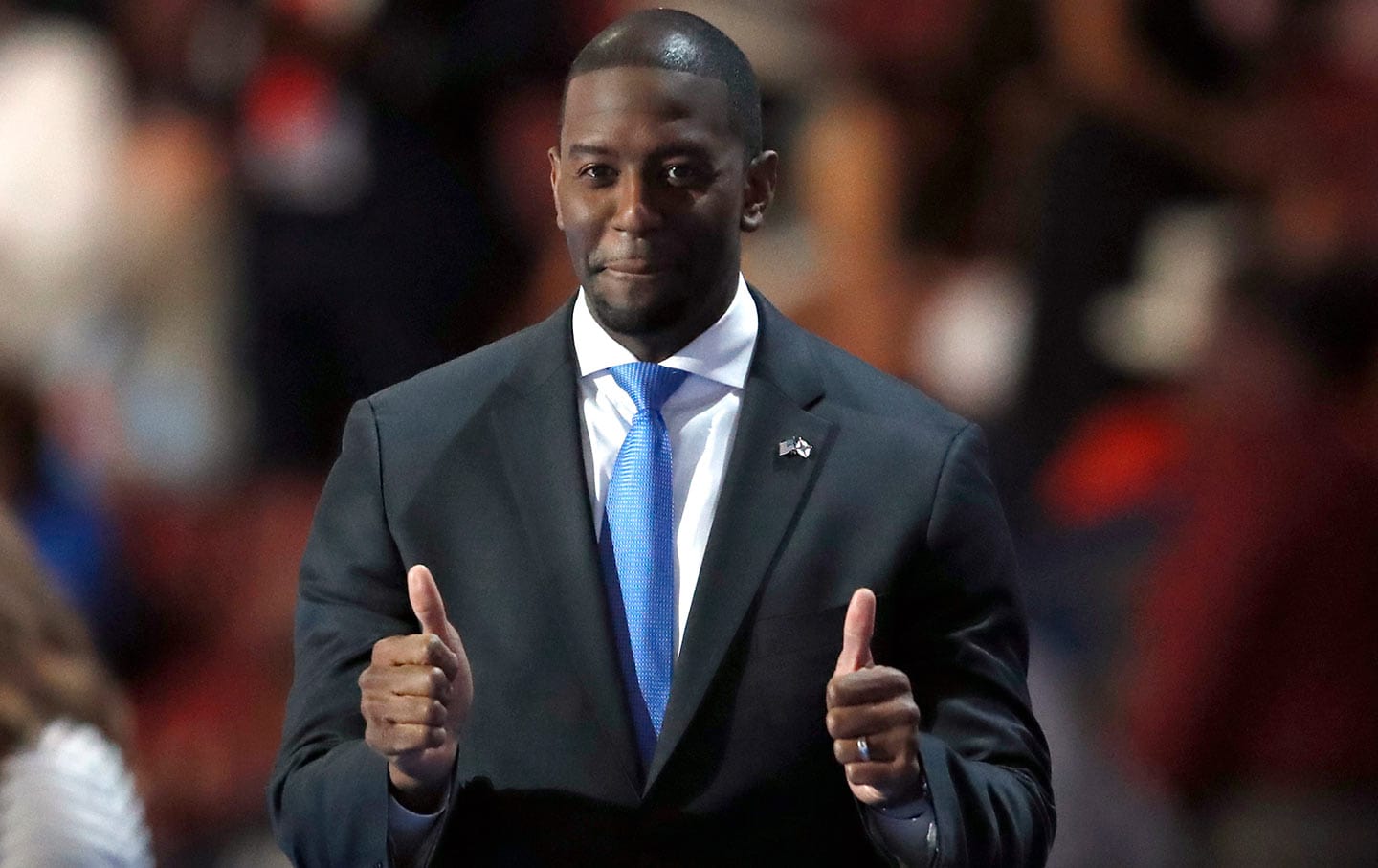 A superseding indictment no longer includes some charges involving money distributed during the Democrat's campaign for Governor.
New filings in federal court detail charges against Andrew Gillum, a one-time rising Democratic star. But it also shows prosecutors won't pursue two wire fraud charges involving donations to Gillum's Forward Florida political committee.
But Gillum and political associate Sharon Lettman-Hicks still face federal trial next week, when Gillum will face 19 charges. Two charges involving some $10,000 in money allegedly siphoned through Gillum's campaign to him are no longer being pursued.
A grand jury issued a superseding indictment that contains more details on a sting while Gillum served as Mayor of Tallahassee. It also provides more information on allegations Gillum and a political associate funneled money from his campaign to his pocket.
The latest indictment shows thousands of dollars earmarked for get-out-the-vote efforts ahead of the 2018 election were actually diverted to Gillum weeks after his narrow loss.
Gillum faces charges of wire fraud and illegally soliciting funds for fraudulent reasons and was indicted in January 2022. Filings on Tuesday alleges Gillum made materially false statements and representations to the FBI during its investigation.
Tallahassee case
New filings show more about a timeline on an FBI sting during Gillum's time as Tallahassee Mayor. Federal agents under the guise of wanting to develop the Southern Pines project within the city had spoken to Gillum about campaign contributions. An FBI agent on Feb. 15, 2017 discussed giving a $100,000 contribution to the Mayor's political campaign, and said he could get $50,000 as soon as that March.
Prosecutors allege Gillum discussed ways to make that donation appear anonymous such as making a "dinner contribution."
A previous indictment indicated FBI agents spoke with Gillum about giving $150,000 worth of campaign donations to Gillum, and that the then-Mayor had stressed a need to separate donations and development projects in the city in his mind.
The new federal filings offer more details about Gillum's account of conversations, and allege Gillum told investigations Southern Pines representatives never offered him anything, and he "stopped having communications with Southern Pines representatives about the campaign contributions following their attempt to link the campaign contributions to support for potential projects."
But evidence presented to the grand jury proves those statements to be untrue, and that Gillum was offered a boat tour of New York Harbor, tickets to Hamilton on Broadway and a hotel room in New York, all covered by Southern Pines.
Those accusations later haunted Gillum politically when he ran for Governor. He ultimately lost to Republican Ron DeSantis, who won re-election in November. The DeSantis campaign in 2018 hammered Gillum in political ads regarding accusations of accepting the gifts.
Governor campaign
The indictment still details an alleged conspiracy using P&P, a company owned by Lettman-Hicks, to funnel political money into Gillum's pocket. The indictment charges Gillum and Lettman-Hicks devised a "scheme to defraud and to obtain money and property" under false pretenses.
That occurred while Gillum was running for Governor, which necessitated his resignation as an employee of P&P. But even after Gillum quit, Lettman-Hicks listed him as an independent contractor and continued to write checks to him.
The indictment says Gillum's position at P&P "was only a cover used to provide him funds that he lost when he resigned."
The indictment also alleges Gillum and Lettman-Hicks committed fraud when they sought a $50,000 grant, supposedly for use by the Campaign to Defend Legal Solutions. It also says Gillum at one point pursued an organization on behalf of the Forward Florida PAC.
The indictment alleges when seeking a grant, Gillum presented a detailed plan for hiring campaign staff. But in reality to funds would be transferred to P&P or be used to pay Gillum directly. A series of deposits from P&P directly to Gillum's personal account occurred between June 15 and Aug. 18 of 2021.
Both Gillum and Lettman-Hicks claimed the grant money at one point had been frozen in reserves, with Lettman-Hicks stating that in writing to CDLS in a September 2017 email. A false business report was sent to another granting organization that November, the indictment alleges, but in reality money went to P&P and Gillum.
The indictment says Lettman-Hicks used her opposition as CEO of the National Black Justice Center and diverted $50,000 into cashier's checks deposited to P&P accounts. That money was then used to pay Gillum.
GOTV gone
Some of the most shocking political revelations last year involved misuse of money spent in the final days of Gillum's bid for Governor. While Gillum led in polls by roughly 5 percentage points heading into Election Day, he lost to DeSantis by less than 33,000 votes out of more than 8 million cast.
Communications between Gillum and granting organizations discussed money that would go to his Forward Florida committee. Some would be managed by Lettman-Hicks. Prosecutors allege false reports were sent to the organizations providing the dollars.
As late as November, the indictment says Gillum directed $130,000 to be managed by Lettman-Hicks intended activate voters in the final days of the election cycle. Gillum said as much in an email to campaign staffers on Nov. 7, 2018, just two days before the election.
But $60,000 of that was moved to P&P. The indictment alleges $30,000 was wired to Gillum as an "end of year bonus" in the form of six deposits, each worth $5,000.
The new indictment only pursues charges regarding four of those six payments.