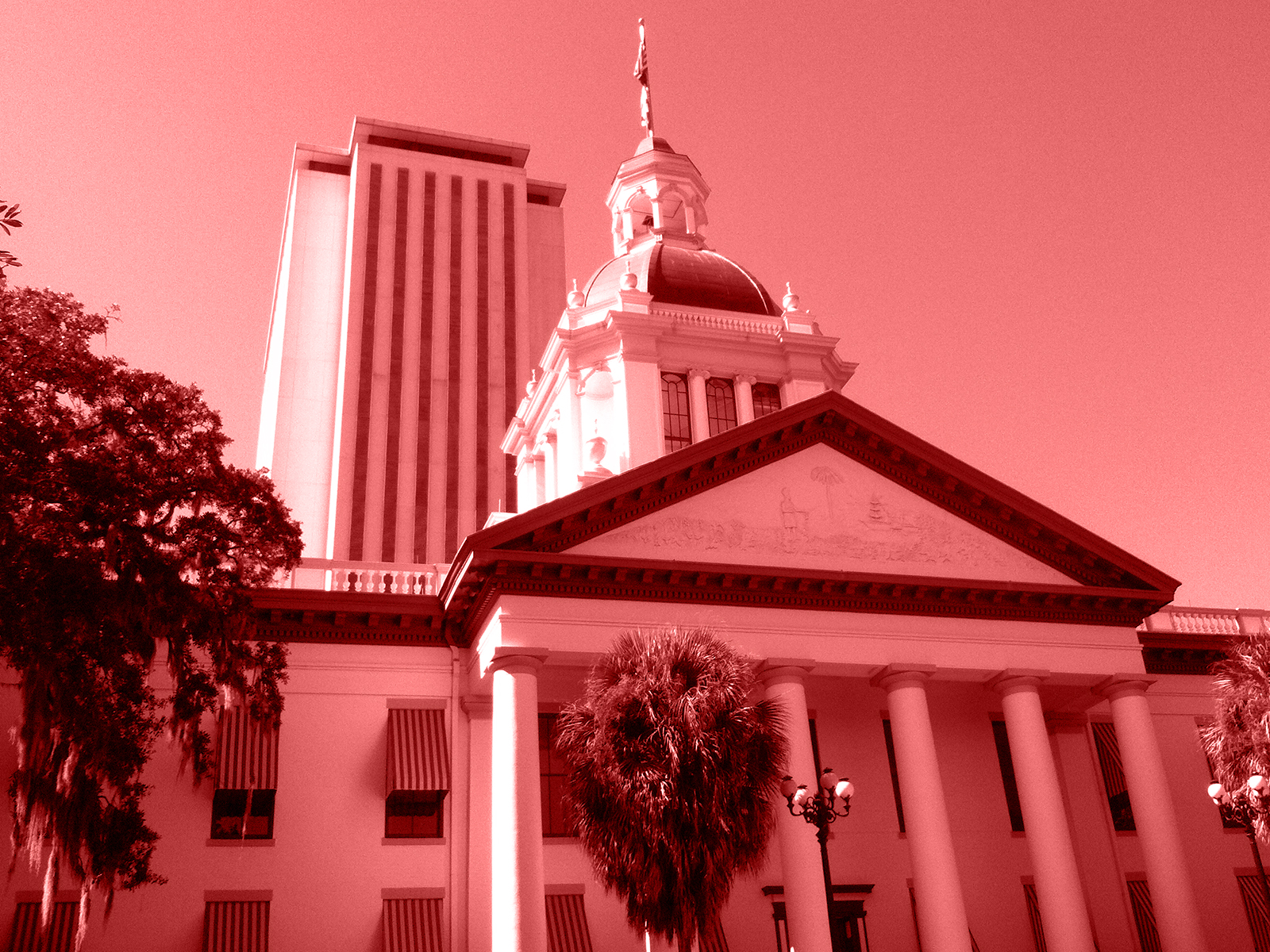 What's inside? All things Session.
Sixty Days — A prime-time look at the 2023 Legislative Regular Session:
The Last 24
A large bill reworking elections laws passed through the House State Affairs Committee over objections from Democrats that the measure will make it harder to register to vote and cast a ballot by mail. The measure (PCB SAC 23-01) would ban noncitizens and those convicted of violating the election code from handling voter registration applications and impose a $50,000 fine on third-party voter registration organizations for each infraction. It also reduces the time for those groups to turn in voter applications from 14 days to 10 days before facing daily fines of $50, up to $2,500. Other provisions of the bill would require voters to request a mail ballot at least 12 days before an election and would ban local Supervisors of Elections from mailing out a ballot within 10 days before an election. Here's your nightly rundown.
Potty politics: The House has passed restrictions (HB 1521) on where transgender people can use the restroom in Florida, but it's unclear what path lays forward in the Senate.
Chop shop: A bill (SB 306) that would help law enforcement target the illegal catalytic converter trade sped through the Legislature and awaits the Governor's signature.
Septic-to-sewer: An environmental bill (SB 1632) that would tighten septic tank and nutrient pollution regulations cleared its second committee.
High watermark: The House unanimously passed a sea-level rise study expansion (HB 111).
Wrecking ball: A Senate measure (SB 1346) giving private developers an expedited path to demolish and replace coastal buildings in storm-prone areas is on its way to the Senate floor.
Residency rules: The full Senate will consider a bill (SB 444) loosening residency requirements for School Board candidates.
Abandoned cemeteries: Every member of the House voted in favor of a bill (HB 49) that would help preserve Black cemeteries threatened with disappearing into obscurity.
Ready to roll: The "Roller Skating Rink Safety Act" (SB 1458) will glide to the full Senate after advancing through the Rules Committee.
Good dog: A bill (SB 942) that would strip away the last remaining municipal and public housing restrictions against specific dog breeds (read: pit bulls) is heading to DeSantis' desk.
Top lawman: Miami-Dade County voters will elect their first Sheriff in more than half a century next year, and legislation (SB 1588) aimed at ending debate over that office's powers is now headed to the Senate floor.
Quote of the Day
"The very people that have advocated for this type of treatment are finding that those individuals cannot have sexual satisfaction. And I'm not going to use the word that starts with the letter 'O,' because you all understand and know what that is. But they can't achieve that. Now think about that just for a minute. Because it's terrible."
— Rep. Ralph Massullo, making an odd argument in support of gender-affirming care restrictions.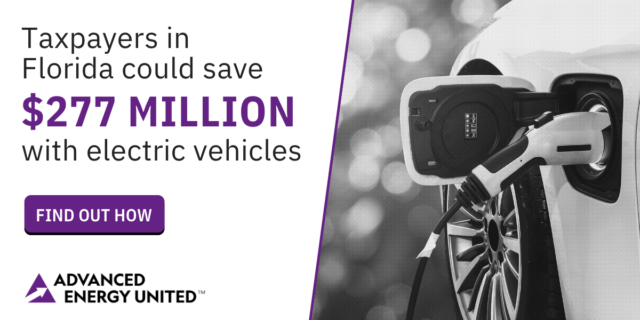 Bill Day's Latest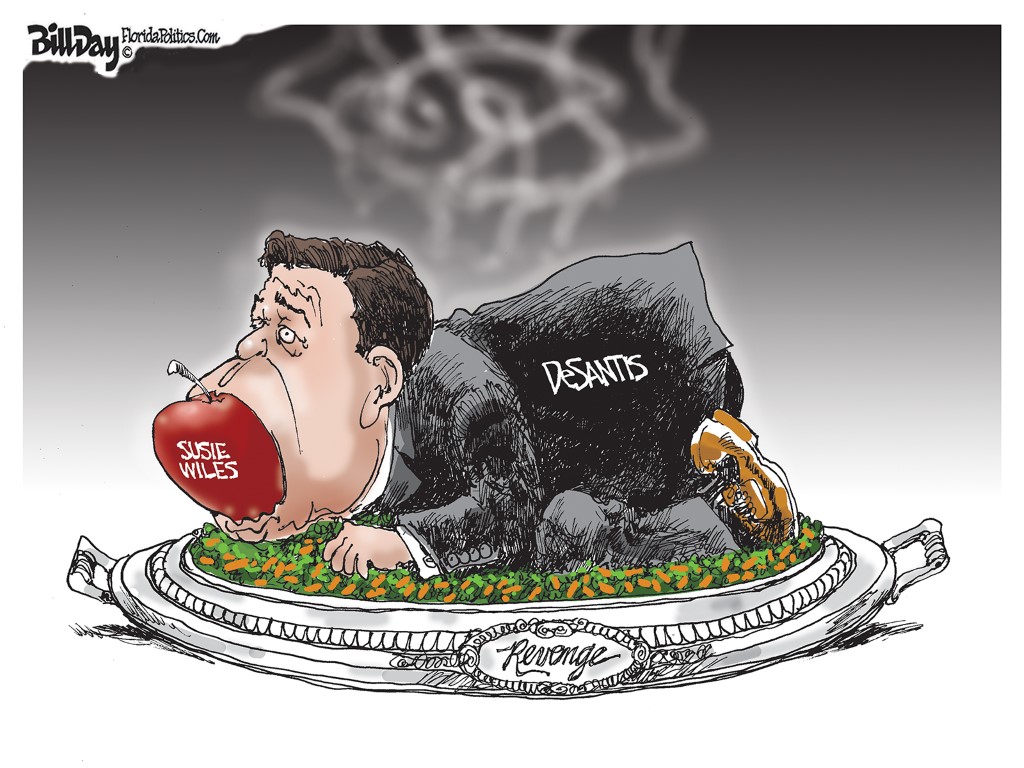 3 Questions
Legislators are moving bills (SB 1162/HB 821) that allow Florida electric companies cost recovery for renewable natural gas (RNG) contracts where the pricing of the natural gas exceeds the market price of conventional natural gas and pass those costs onto the consumer. The bills also allow public utilities to recover, through a cost-recovery mechanism administered by the Florida Public Service Commission, "reasonable" incurred costs for certain renewable natural gas and hydrogen fuel infrastructure projects. The costs of those projects will also be passed on to consumers. AARP Florida Director of Advocacy Zayne Smith testified against the bills in committee and shared her thoughts on the legislation with Florida Politics on Wednesday.
Q: Is this proposal getting the level of attention in this process that it should, given how many people it affects?
Smith: No, it's not; I think it's flown under the radar. And I think there have been so many different bills that are associated with, however you want to call it, cultural war issues, woke social issues that bills like these utility bills are falling under the radar of most people, and most residents here in Florida. And that only helps move some of these bills that are very damaging but don't have a cultural aspect or populace aspect behind them.
Q: There seemed to be a misunderstanding in the Senate Rules Committee meeting today as to how this will impact consumers' electric bills. Is this a rate versus charge issue?
Smith: So I think you're hitting the nail on the head. This is one of these areas that I think is often either misunderstood or conflated or used as a way to confuse not only decision-makers but the broader public. You know, oftentimes, we will hear that we have the lowest rates in the country. That is, in fact, true; we have some of the lowest per-kilowatt-hour rates in the country when it comes to electricity. However, we have, depending on the source, the ninth- or sixth-highest electric bills in the country, and that's because when you have an electric bill, it's not just about the kilowatt usage, not the rate. It's about the rate plus all these other fees that get tacked on through these cost recovery mechanisms. So, when you hear that we have the lowest rate, yes, that's true. But that's only looking at a piece of the bill. If you look at the whole bill, we are the ninth highest right now, more than New York and more than California.
Q: There's been little opposition to these bills, and you don't think they've been getting the attention they merit. Given that, do you think this is going to pass?
Smith: I feel like it's rolling and it's going to happen. And I feel like, ultimately, it's going to boil down to the Governor's ability to veto this legislation. You know, we saw him stick up for consumers last year on the net metering bill and say no to the utility companies who are wanting to create, yet again, another profit mechanism. This is the same argument here, you know? He can veto this legislation if it gets to his desk, and it's the same principle. He's protecting the Florida pocketbooks of people that have a power bill here.
Q: It sounds like you're already beginning your lobbying campaign for him to veto it.
Smith: Yeah, I mean, I would say if it gets to him, that's absolutely what we're requesting of him to do.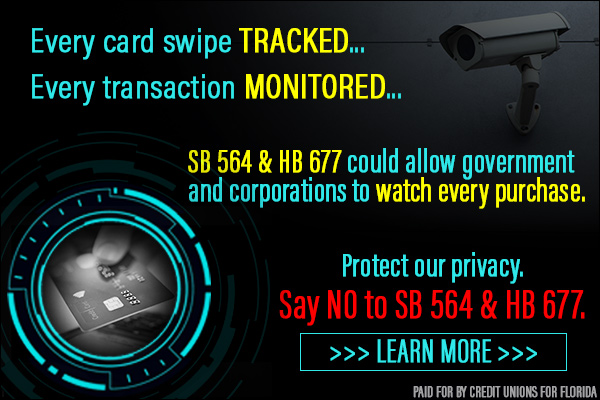 Lobby Up
Florida voters could soon decide whether the state should guarantee residents' hunting and fishing rights.
A proposal (HJR 1157) that would place the question on the 2024 ballot cleared the House Infrastructure Strategies Committee this week and is teed up for a vote on the House floor. The Senate companion (SJR 1234) is awaiting a hearing in the Senate Judiciary Committee.
The joint resolution has skated through the process without controversy — in its final House committee, the proposal was subject to little debate and there was no public testimony.
That doesn't mean support is soft — every time the resolution has been heard in committee, there have been several angler advocates in the room.
Though most waive in support, they have cheered for each step toward the ballot.
One of the most vocal supporters is the International Order of T. Roosevelt, which argues the amendment is necessary because of efforts like an Oregon ballot initiative that found support but fell 20,000 signatures short of the 112,000 necessary to make the ballot. The initiative would've banned hunting and fishing in the state.
T. Roosevelt Action has Chris Coker of Coker Consulting on retainer. He works alongside in-house lobbyists Kevin Corrigan and Lucas Hilgemann.
The American Sportfishing Association is another notable backer. ASA's in-house lobbyist is Martha Guyas. The advocacy group also has a lobbying deal with Angela Bonds, Marc Dunbar, Chris Moya, Timothy Riley and Jennifer Ungru of Dean Mead.
Also in support: The Associated Industries of Florida, which has had Stephen Shiver of The Advocacy Partners in the room for committee, and the Sierra Club, which is relying on David Cullen of Cullen Legislative Group.
Breakthrough Insights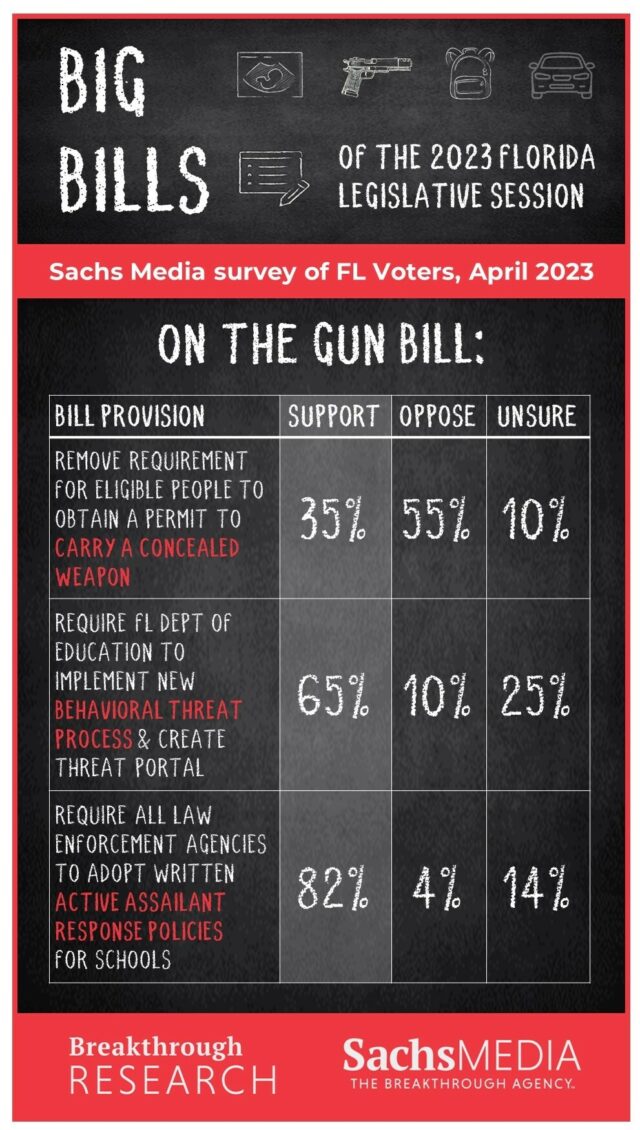 The Next 24
6 a.m. — House Deadline: No ceremonial resolution shall be given first reading unless approved for filing with the Clerk before the 46th day (April 21) of the Regular Session.
9:30 a.m. — The Senate Appropriations Committee will consider bills that would help remove hundreds of thousands of tires from Osborne Reef near Ft. Lauderdale (SB 546) and fund new technology that can help restore Florida's seagrass beds (SB 724). Room 110, Senate Office Building.
9:30 a.m. — The Senate Fiscal Policy has more than two dozen bills on its agenda, including measures that would expand access to Florida KidCare (SB 246), push back middle and high school start times (SB 1112) and impose new regulations on the hemp industry (SB 1676). Room 412, Knott Building.
10 a.m. — The House holds a floor session. House chambers.
6:15 p. m. — The House Rules Committee will meet to set the Special Order Calendar for April 25.
Also, the following committees will meet:
8 a.m. — Joint Committee on Public Counsel Oversight: Room 110, Senate Office Building.
Full committee agendas, including bills to be considered, are available on the House and Senate websites.