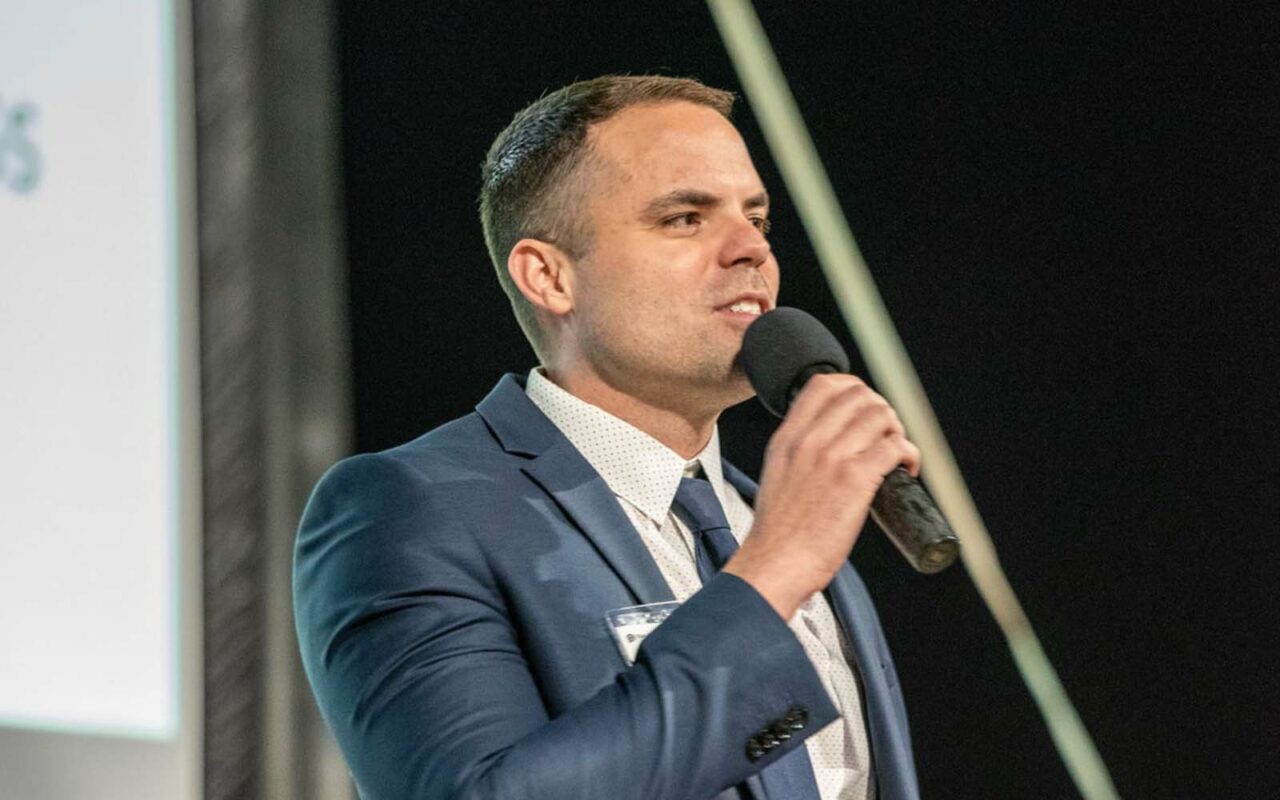 'People are ready for balance in the Florida Capitol and for an end to extremism.'
Activist and former state Rep. Joe Saunders amassed more than $73,000 in his first month running to flip House District 106 blue next year, his campaign reports.
The campaign said Saunders' 30-day haul in May came from 191 individuals — including $20,000 from 80 donors in the first 12 hours. Altogether, that's an average contribution of $382.
Candidates face a June 12 deadline to report all campaign fundraising through the end of May.
In a statement Monday, Saunders said he is "deeply grateful for the outpouring of support" he's received since filing to run May 1.
"And the momentum has been growing ever since," he added. "People are ready for balance in the Florida Capitol and for an end to extremism. I've spent my career building bipartisan coalitions that pull people together to solve real problems.
"Our success this month proves people are hungry for that right now, and we're going to give them the serious leadership they deserve."
Saunders made history in 2012 as one of the first openly gay members of the Florida Legislature. He served for two years, losing a razor-thin contest to former Republican Rep. Rene Placensia in 2014, and has since mulled a comeback.
In the interim, he's worked as the political director for Equality Florida, a Tampa-headquartered LGBTQ advocacy group with offices across the state.
He's running to unseat freshman Republican Rep. Fabián Basabe, who held about $16,000 between his campaign account and political committee at the end of April. State lawmakers are prohibited from fundraising during the Legislative Session, which this year ran from March 7 to May 5.
Basabe, who ran as a moderate "anti-politician," drew rebukes in recent months for voting in favor of bills restricting LGBTQ-inclusive instruction and easing the process for book bans in public schools; cracking down on exposing minors to "lewd" live shows, including drag performances; and abstaining from voting on Florida's new ban on abortion after six weeks of gestation.
He also voted yes on measures hiking penalties for those who employ and aid the movements of illegal migrants in Florida and allowing health care providers and insurers to deny care or reimbursements for care for procedures and treatment that violate their ethical beliefs.
Those legislative decisions — combined with revelations that Basabe is under investigation for allegedly slapping an aide, being sued for allegedly swindling a business partner in a car-selling scheme, and resurfaced reports of alleged racism — have prompted some constituents to call for his resignation.
Saunders has been among Basabe's most vocal critics and helped lead a protest in April outside the incumbent's North Bay Village office.
"Free states don't ban books. They don't ban health care, and they don't attack immigrants," Saunders said. "(HD 106) is one of the most diverse and vibrant (districts) in Florida. We deserve a Representative who understands what real freedom is.
"(No) matter who you are, who you love, where you worship, what country you were born in, or what language you speak — Florida is your home too."
HD 106 spans a large coastal portion of Miami-Dade County containing 13 municipalities between Aventura and Miami Beach, where both Basabe and Saunders reside.
Recent polling shows 33% of respondents would back Saunders in a head-to-head race with Basabe if the election were held today. Only 14% said they'd back the incumbent.