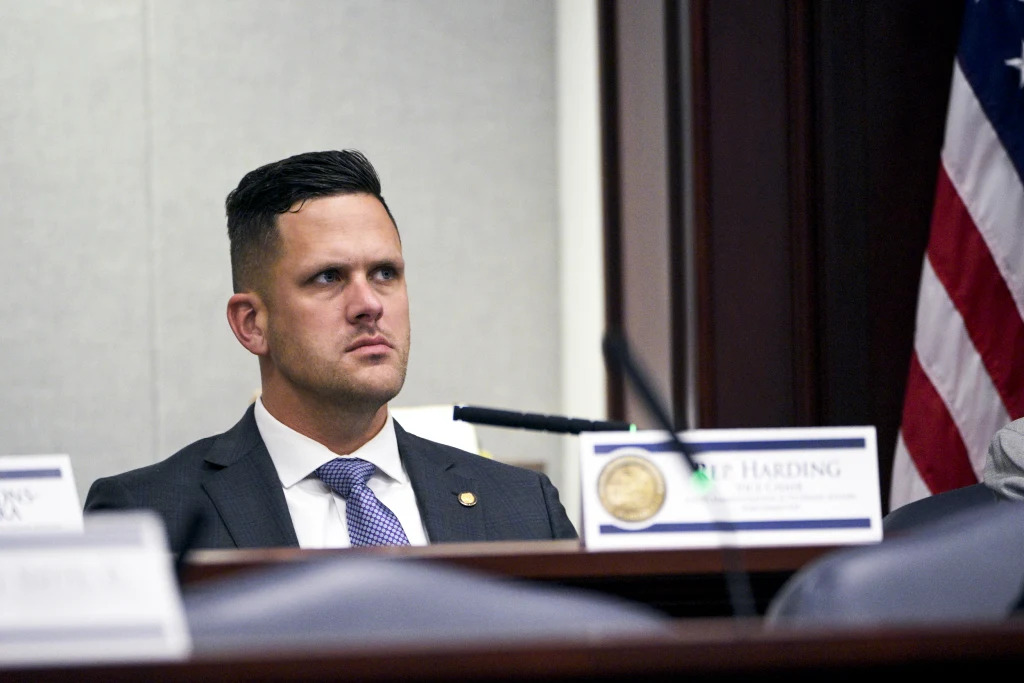 He faces up to 35 years in prison.
Former Rep. Joe Harding, who pleaded guilty in March to wire fraud, money laundering and making false statements about COVID-19 relief funds he received, is asking for his sentencing date to be punted to September.
In a motion filed with the North District of Florida, Harding's lawyers, Ronald Kozlowski and Peggy-Anne O'Connor, requested a continuation of his sentence hearing from July 25 to around two months later.
The reason for the request, they wrote, is they need longer to speak with witnesses and prepare a sentencing statement for the court. They added that Assistant U.S. Attorney Justin Keen, the prosecutor on the case, is fine with the delay because he could use the extra time too.
"Keen and his office are preparing for trials in August and October, therefore September affords the United States the best opportunity to prepare for all its responsibilities," they wrote in the motion, filed Tuesday. "This motion is made in good faith and not for the purpose of unnecessary delay. Additionally, neither party will be prejudiced by granting this requested action."
Harding, an Ocala Republican, faces up to 35 years in prison for lying to the Small Business Administration to obtain $150,000 in federal assistance intended for companies impacted by the COVID-19 pandemic.
He used some of that money for personal reasons, transferring more than $10,000 to his personal checking account and using similar sums for a third-party business entity and credit card payment.
Harding repaid the loans by April 2021 after an interview with investigators, according to court filings.
He was indicted Dec. 8 following a joint investigation by the FBI, IRS, Federal Deposit Insurance Corporation and SBA, originally filing a plea of not guilty. He switched his plea March 21.
Prior to his indictment, Harding was a rising star in the Florida Republican Party, having garnered national attention as the author of the Parental Rights in Education law restricting LGBTQ-inclusive instruction in public schools. Florida lawmakers have since expanded those strictures, derided by opponents as the "Don't Say Gay" measure, and Legislatures in 24 other states this year either considered or passed similar measures.
Harding's indictment came just over a month after he won re-election by 29 percentage points. He resigned in December. Seventy-nine percent of voters in House District 24, which covers a portion of Marion County, elected author Ryan Chamberlin to replace him in a May 16 Special Election that drew five fellow Republican candidates and one write-in.