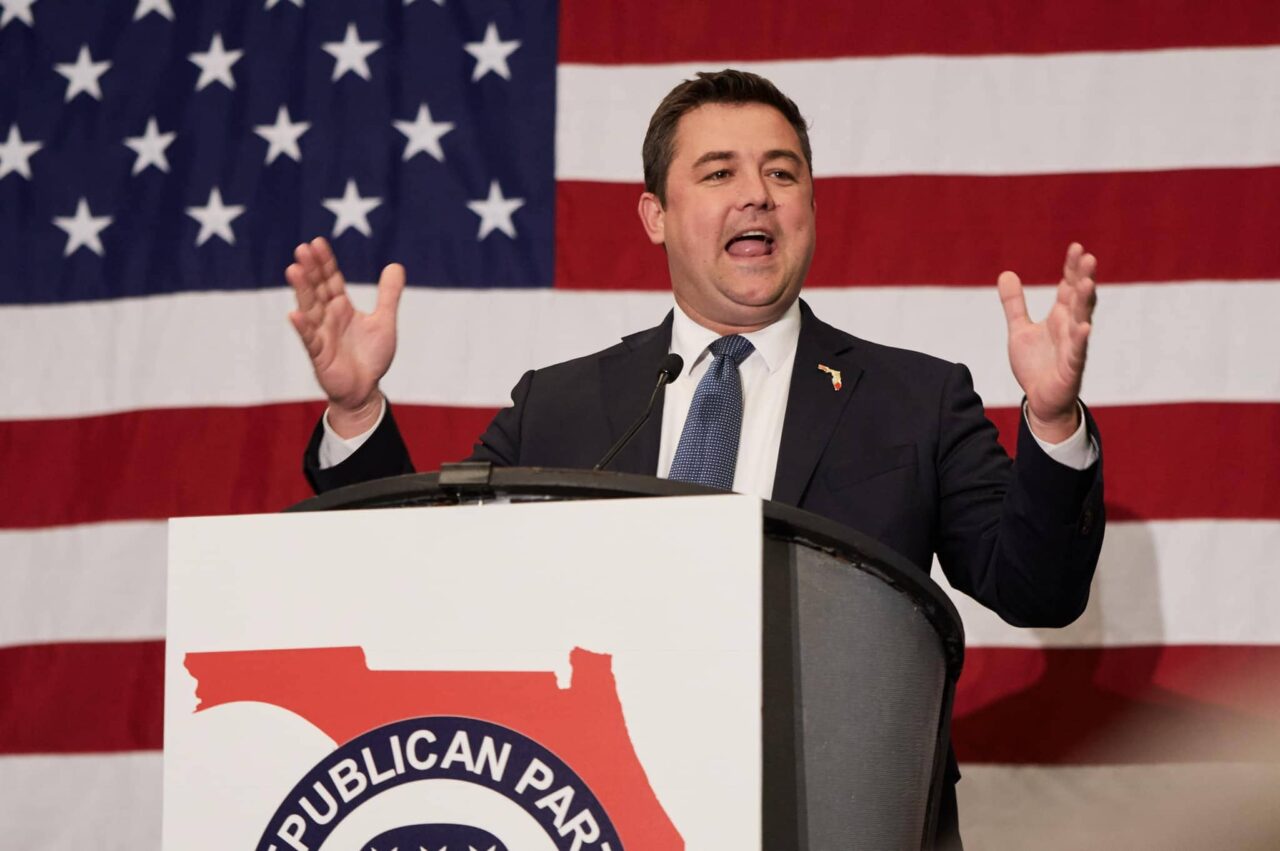 Last month alone, Florida Republicans gained 45,648 new registrants. Democrats shed 93,744 voters.
The Florida GOP's advantage is now past the 500,000-voter mark — a stark figure for Democrats hoping to regain a political foothold in the state.
As of June 30, there were 541,798 more Republicans than Democrats registered to vote in the Sunshine State, Florida Division of Elections data shows.
Last month alone, Florida Republicans here gained 45,648 new registrants. Democrats shed 93,744 voters.
That's evidence residents both old and new "are not buying into the radical agenda being peddled by the" Democratic Party, Florida GOP Chair Christian Ziegler said in a statement.
"Month after month, Florida becomes a darker shade of red," he said. "This is great news, but we must keep our foot on the gas until the Florida (Democratic) Party waves the white flag of surrender, which looks more and more inevitable with every new voter registration monthly update."
The number of voters in Florida has risen by more than 1.2 million since 2016, to a total of 14,182,364 registrants in June.
Between the two major parties, minority parties and the state's no-party voters, only Democrats lost members, falling from a 38% share of the total rolls in 2016 to 33% last month.
Florida Democrats historically had a registration edge, but in 2021 Republicans overtook them and by Election Day last year held all statewide offices, supermajorities in both chambers of the Legislature and greater numbers among the state's congressional delegation as well.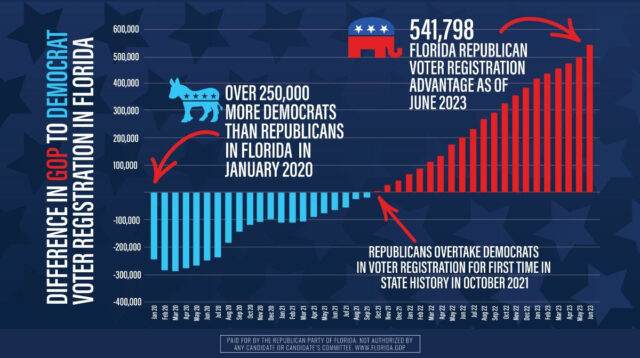 The pandemic saw a marked rise in transplants, with an estimated 394,000 active voters flocking to Florida since March 2020. Of those, 46% were Republicans, 23% were Democrats and 29% were independents.
Former Agriculture Commissioner Nikki Fried, the last Democrat to hold statewide office, took over as leader of the party in February from former Chair Manny Diaz after progressives underperformed in the Midterms.
She vowed to restructure the party so it "works for everybody" by, among other things, fixing its bylaws so people have more of a say in its operations.
Discussing the matter after last year's election, Miami Gardens Democratic Sen. Shevrin Jones, who has led numerous voter registration efforts, credited Republicans for playing the "long game" and "building one of the most effective operations in the country."
At the same time, he said, Democrats "have taken large swaths of the electorate for granted, chased the 'shiny objects' of the day from a messaging standpoint — oftentimes landing on disjointed, tone-deaf themes — empowered by the same few consultants despite loss after loss, and failed to build a sustained presence and organization in communities across the state."
That needs to change, he argued.
"Florida Democrats too will need to do the work and play the long game if we hope to change course in the foreseeable future," Jones said.
"There is no magic wand to wave when it comes to candidate recruitment, organizing infrastructure, voter registration or issue platform. Above all else, we must do a better job of hearing, acknowledging, speaking to and responding to the very real challenges facing Florida families each and every day."