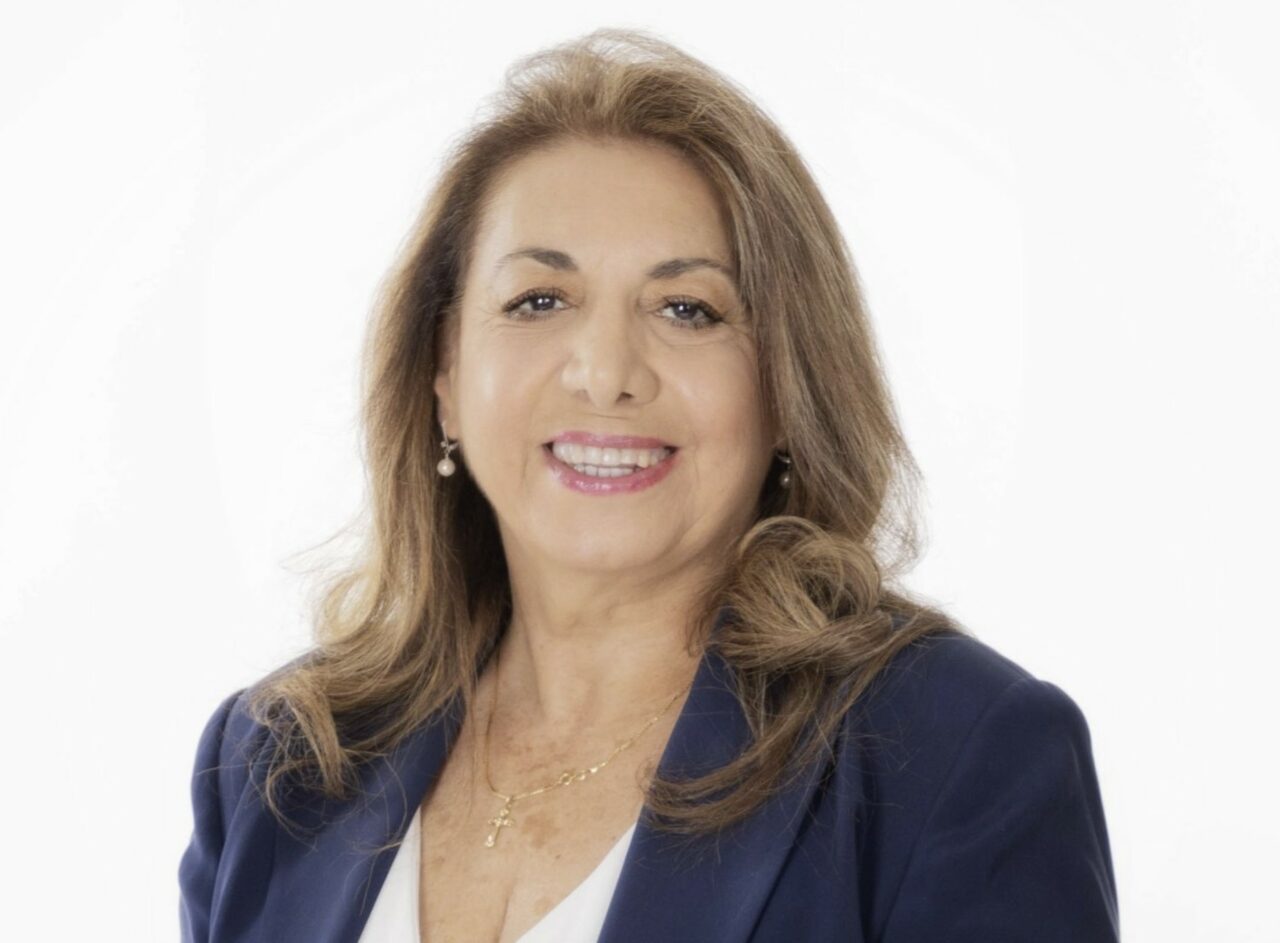 'A Sheriff is someone with a vision for the future who knows how to deal with certain issues, and I believe I can go toe-to-toe with every other candidate on policies and priorities.'
Federal agent-turned-community activist Susan Khoury hopes to break a glass ceiling next year by becoming the first woman elected as Miami-Dade Sheriff.
Khoury faces three fellow Democrats, including the county's current Police Director, Freddy Ramirez and Miami-Dade Police Major John Barrow, who announced his candidacy Monday. She believes she has the best credentials and vision for the office, which will return after more than half a century following the 2024 election.
"I hope we have a lot of debates, a lot of forums," she told Florida Politics. "I will stand out against anybody there. I can go toe-to-toe with them because their philosophy is strictly local. They don't have a diverse background. I see the bigger vision of what's going on, and to be honest, I'm the only female that's going to put that perspective in there."
Khoury, who was born in Jerusalem but grew up in Miami-Dade, worked as a federal law enforcement officer for about 12 years. She began in the early 1990s with the U.S. Marshals Service before moving on to the Federal Emergency Management Agency and the Nuclear Regulatory Commission. She retired in 2004, she said, when she moved from Washington to Miami-Dade to take care of her mother.
Khoury, 64, has long had an interest in law enforcement reform, but it intensified following a 2015 incident at her home, which sits across the street from Glades Middle School in the county's unincorporated area. Residents complained about cars improperly parked in the neighborhood by attendees of the school's sports events, and she began filming the vehicles as evidence.
A student's mother called 911, and a Miami-Dade Schools Police officer responded. He confronted Khoury, tried to grab her phone and, in the process, dislocated her elbow while taking her to the ground. He then took her to a mental care facility for overnight observation.
In May 2022 — about a year after the county agreed to pay her $45,000 over a separate case of unjust detainment that occurred in 2018 — a federal jury awarded Khoury $520,000 over the incident.
"I chose to go to trial. This was about my credibility, my dignity," she said. "I mean, try to get a job and have to explain that. For seven years, I literally had to wait until this case went through."
By the time the verdict went her way, Khoury had helped lead a 2020 effort to resurrect a citizen-run board with subpoena powers to oversee and investigate misconduct within the Miami-Dade Police Department. She'd also traveled to Tallahassee to speak with state lawmakers in favor of legislation updating Florida's standards for allowing police to remove students due to alleged mental health problems.
Last year, she ran unsuccessfully for the Miami-Dade Commission, placing third with 16% of the vote. It was a relatively short campaign, just eight weeks, as Khoury entered the race just three months after the federal trial over her lawsuit concluded.
"This Sheriff thing wasn't really on my radar until after I didn't win the Commission seat," she said. "A lot of people gave me amazing feedback, and I thought maybe it's time to get a different perspective — a female perspective — in law enforcement."
She filed to run for Sheriff on Sept. 14 to coincide with the 50th anniversary of the Miami-Dade Commission for Women, calling the move "symbolic if nothing else."
Khoury is the only woman now running for the job but believes that distinction will be a boon, not an impediment, to her candidacy. Miami-Dade voters elected the county's first woman Mayor, Daniella Levine Cava, in 2020. There have been numerous women on the Miami-Dade Commission too, including five currently serving, and State Attorney Katherine Fernandez Rundle has served in her elected post for 30 consecutive years.
Florida has had appointed women Sheriffs dating back to 1983. Susan Benton, who was Sheriff of Highlands County from 2005 to 2017, is the first woman elected to the position in state history.
"I went to the academy, pursued my master's degree and worked on task forces with mostly men, so I understand women are not perceived to be strong. That's a misconception," Khoury said.
"But being a woman is not sufficient. It's being a woman that is competent to do the job, and I feel I can. A Sheriff is someone with a vision for the future who knows how to deal with certain issues, and I believe I can go toe-to-toe with every other candidate on policies and priorities."
Khoury's campaign platform prioritizes law enforcement reforms recommended in the final report that former President Barack Obama's "Task Force on 21st Century Policing" published in 2015. In addition to increasing police accountability and establishing cross-governmental practices to reduce crime, she intends to make mental health, family accommodations and community policing major priorities during her first term in office.
That includes incorporating a day care center at every station so officers "won't have to worry about their families when they have to work an extra hour or two" and providing therapy services to police personnel.
Khoury said the issues that led to Ramirez's attempted suicide this year, an incident that drew national headlines and shock from those who know him, "didn't happen overnight" and could have been eased if he'd received proper care beforehand.
"There are a lot of stresses being a Chief running for Sheriff. I don't know what else happened in his life, but it all came together and caused a situation that should never have happened," she said. "Law enforcement is a very intense profession, and sometimes things can get to a point where mental health is never addressed."
She also plans to hire 25 mental health professionals and 25 social workers, who will go through the police academy and join officers during calls.
She called it a "win-win" for residents and police, since it would relieve police of having to provide on-site mental health aid so they can pay more attention to protecting and serving the community.
"Officers are given like four hours of mental health training. That is not sufficient," she said.
"I want the people who have the expertise to be on the ground working directly with the officers, going out on calls. If you're a rape, gunshot or domestic abuse victim, wouldn't it be wonderful to have a social worker or mental health professional that can walk you through the process, go with you to the hospital and make sure you know everything you need to know?"
Khoury also wants to align term limits for the Sheriff with those for Miami-Dade Commissioners — two four-year terms — and secure state funding for what will be an expensive transition from a police director-run department to a Sheriff's Office.
Two measures the Legislature approved this year to cement the powers of the Miami-Dade Sheriff, which Florida voters five years ago demanded return by 2025, included no state apportionment.
Khoury is set to face Ramirez, Barrow and Rickey Mitchell, a retired Miami-Dade Police officer and longtime funeral home owner, in the Democratic Primary.
Six Republicans are also competing for the job: Miami Police officer Ruamen de la Rua, retired Miami-Dade Police officers Mario Knapp and Ernie Rodriguez, credit consultant and retired Miami-Dade Police reserve officer Alex Fornet, and Homestead residents Jaspen Bishop and Orlando Lopez.
The 2024 Primary Election is Aug. 20, followed by the General Election on Nov. 5.