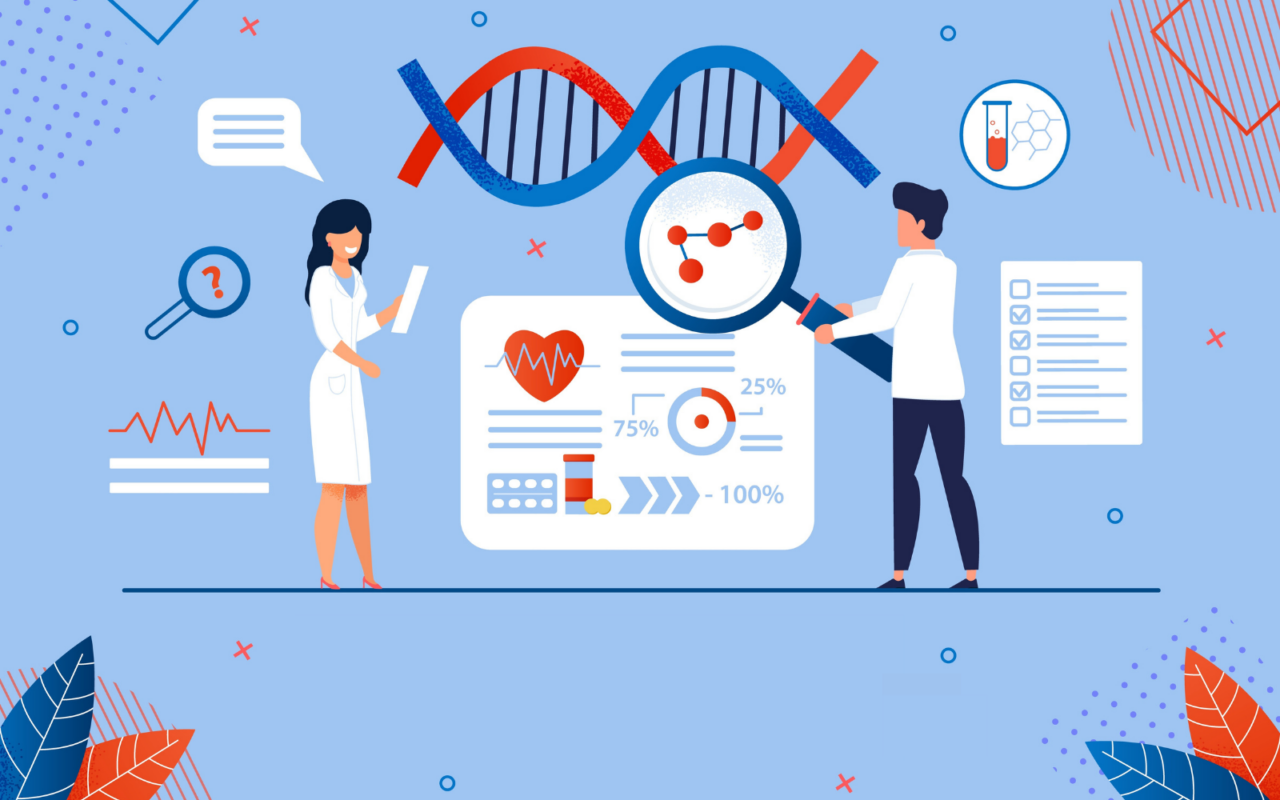 It's time again to check the pulse — of Florida's health care policy and politics.
Welcome back to Diagnosis, a vertical that focuses on the crossroads of health care policy and politics.
___
— On the Ballot —
It's not clear yet if an abortion rights initiative will make the 2024 ballot — but state officials are getting ready to write language that could accompany the measure.
The Office of Economic and Demographic Research has posted a notice that it will hold a Financial Impact Estimating Conference this fall to review and analyze the financial ramifications of the proposed amendment.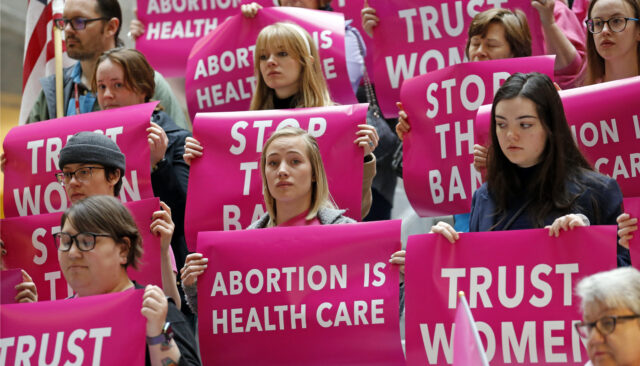 The conference will examine whether the measure would increase or decrease revenues or costs to state and local governments. That language would appear on the ballot along with the initiative. Organizers pushing the proposed constitutional amendment — which would limit restrictions on abortion before viability — already have nearly 300,000 verified signatures and have said they have collected hundreds of thousands more. It takes almost 900,000 signatures to qualify for the ballot.
The Florida Supreme Court must also sign off that the initiative sticks to a single subject and does not have a misleading ballot summary.
The financial impact conference recently issued a financial impact and analysis on a proposed amendment to legalize recreational marijuana for adults and a summary of the analysis.
Worth noting: the FIEC could not reach a consensus on the financial impact of a Medicaid expansion when it was examined in 2019. The conference will comprise representatives from the House, Senate and the Governor's office, along with EDR Coordinator Amy Baker.
A public workshop on the amendment will be held Oct. 19, followed by a principal's workshop Nov. 1 and the final formal estimating conference Nov. 16.
___
I welcome your feedback, questions and especially your tips. You can email me at [email protected] or call me at 850-251-2317.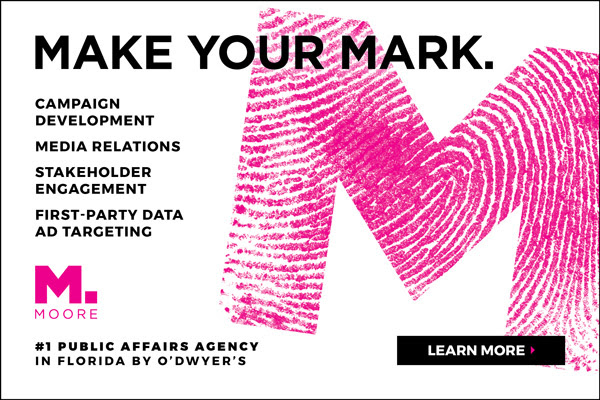 — Up next —
Senate President Kathleen Passidomo prioritized workforce housing in the 2023 Legislative Session.
Her focus now shifts from living in Florida to working in Florida (When do we get to playing in Florida?).
Girding Florida against the upcoming increase in demand for health care services as Baby Boomers age is a big part of the picture.
The Florida Hospital Association (FHA) finalized an analysis in the Summer that showed the RN vacancy rate in hospitals was 13% and the turnover rate was 20%. That's a 38% reduction in each metric compared to the FHA's 2022 summer analysis.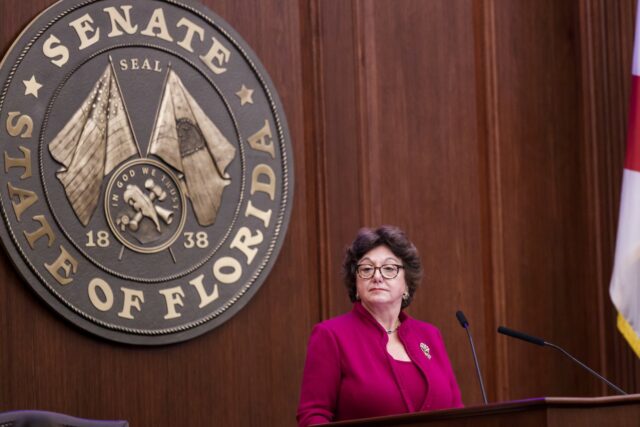 "Due to increased regional partnerships, hospital-led retention efforts and sound public policy, turnover and vacancy rates have significantly improved for nurses and allied health professions at Florida hospitals in 2023," the document notes. "Even though Florida's hospital workforce is rebounding from previous years, we still need the targeted focus of industry stakeholders and policymakers to continue to combat the workforce shortage long into the future."
Passidomo is considering increasing educational opportunities as part of the solution.
But others, including regulators outside of the Capitol, are looking at some scope of practice issues.
— Scope review —
The Florida Board of Nursing is meeting in Orlando next week and among the crowd of attendees will be lobbyists and attorneys who represent physicians.
Autonomous nurse practitioner Scott A. Lawrence is petitioning the board to allow autonomous nurse practitioners like himself to certify patients for medical marijuana.
Lawrence said psilocybin, MDMA and LSD (Schedule 1 substances) are increasingly popular in evidence-based psychedelic-assisted psychotherapy.
Autonomous nurse practitioners are permitted to prescribe these substances without physician oversight but cannot certify patients for medical marijuana, Lawrence wrote in his petition to the BON.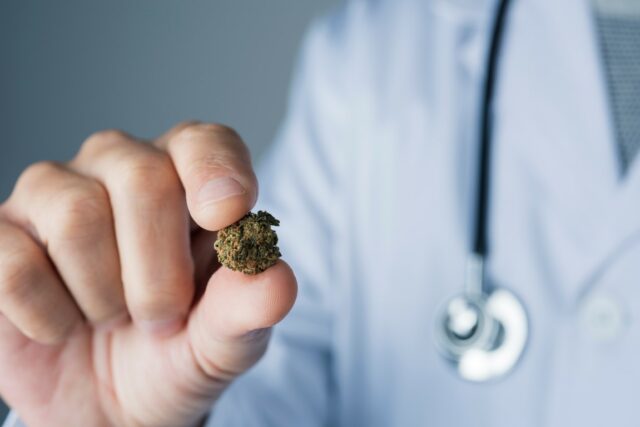 "There are a number of patients that have told me they had to wait in the crowded hotel lobby to see a sketchy provider in a hotel room for five minutes and get charged $80 to $120 for the certificate," Lawrence wrote in the petition, "Although this is not illegal, it IS NOT appropriate patient care by any standard of care."
Lawrence noted that eight other states have given advanced nurses the ability to give patients the green light to use marijuana, which has been certified for use as a treatment for post-traumatic stress disorder.
"Psychiatric nurse practitioners will always have PTSD patients on their caseload. Yet we cannot offer medical marijuana certification for an evidence-based treatment option," he wrote.
Lawrence said he would "understand" if the BON restricted the certification authority to autonomous advanced practice registered nurses.
"Understanding that in many circumstances, nurse practitioners provide care to unserved populations, this would open an evidence-based treatment option to patients that would otherwise not have the opportunity to try."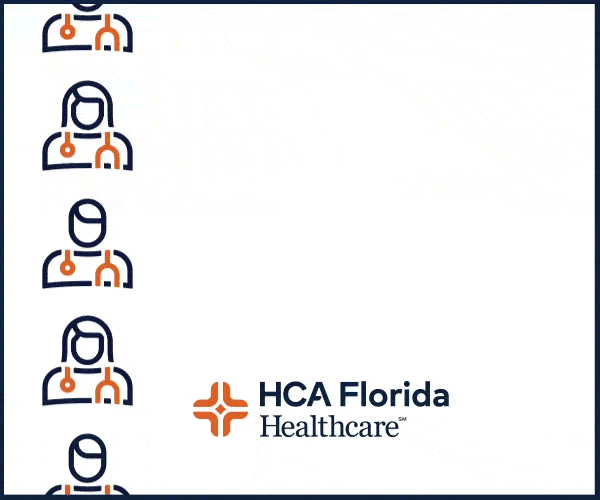 — No need for an M.D. —
Lawrence is also asking the BON to allow autonomous nurse practitioners to supervise advanced nurse practitioners.
Florida has authorized advanced practice registered nurses who have completed at least 3,000 clinical practice hours under the supervision of an allopathic or osteopathic physician to practice autonomously.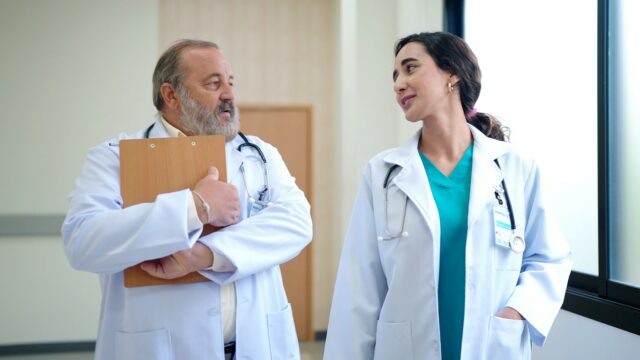 Otherwise, advanced practice nurses require physician supervision. In his Aug. 9 letter, Lawrence said the supervision requirement doesn't provide beneficial practice oversight or improved skills.
"Most of the time, it is just an additional frustration that is not necessary. Many nurse practitioners receive practice improvement advise (sic) from other nurse practitioners or from continuing education that has been developed by nurse practitioners. It stands to reason that an autonomous nurse practitioner would be the best supervisor for a nurse practitioner who requires supervision," Lawrence wrote in the petition.
Physician representatives are working on a response to the petition. The petition will be considered at the Board of Nursing's meeting Oct. 5.
— Physicians strike back —
As the Board of Nursing considers scope issues, the Board of Medicine prepares to do the same.
As Diagnosis previously reported, the BOM, which physicians dominate, has agreed to consider a petition for a declaratory statement from Nyree Penn, founder and CEO of ROSOMNIA Sleep, an organization dedicated to pioneering advancements in clinical sleep therapy. She is also a CAA.
Penn says that the training CAAs, PAs and CRNAs receive is comparable.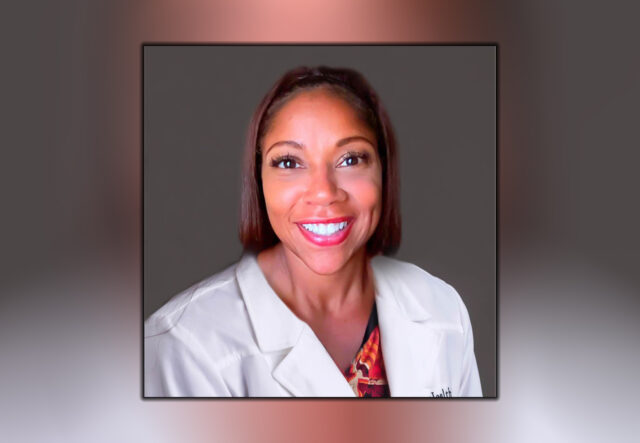 Three different types of health care providers are authorized to administer anesthesia in Florida: anesthesiologist assistants, certified registered nurse anesthetists and anesthesiologists. They all have different roles and educational and training backgrounds.
Created in statute with the support of the Florida Medical Organization more than 20 years ago, AAs are considered physician extenders and must work under the direct supervision of anesthesiologists. Their footprint has been limited, though, and recent attempts to expand it have failed.
Unlike AAs, CRNAs are not required to work under the direct supervision of anesthesiologists. However, they are required to work under the direct supervision of a physician.
While Penn says the education is similar, Michelle Canale, President of the Florida Association of Nurse Anesthesiology, disagrees.
"Rest assured, the Florida Association of Nurse Anesthesiology (FANA) is closely monitoring this development and is filing a factual statement in opposition to these filings," she said in correspondence to FANA members, later posted on social media.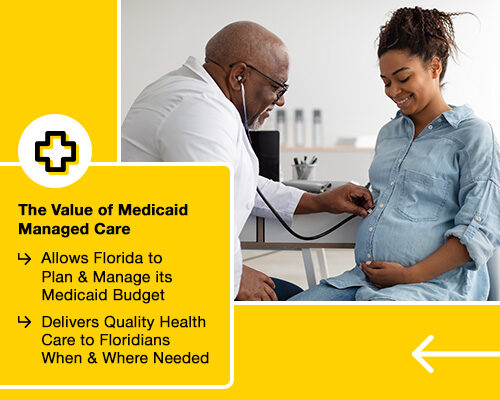 — In other news —
Diagnosis is taking Sunburn's time slot this morning, so Christine Sexton's unparalleled health care coverage deserves attention. Here's a rundown of the top non-health-care happenings for you to peruse while Sunburn takes a day off.
—"Second GOP debate kicks off" via The Associated Press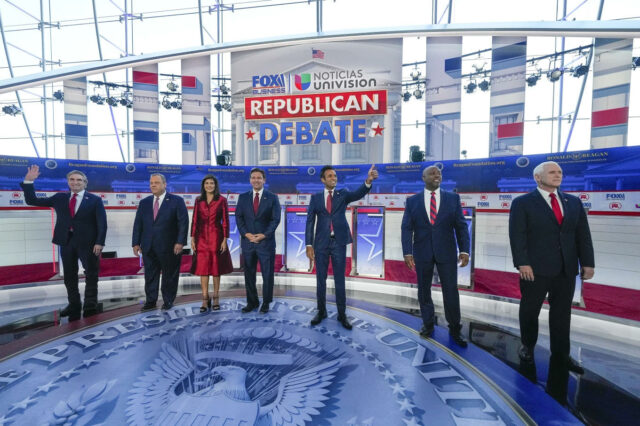 "Marco Rubio, Rick Scott split on advancing budget deal" via Jacob Ogles of Florida Politics — Rubio, a Miami Republican, voted in favor of invoking cloture on a continuing resolution to fund the government through Nov. 17. But Scott, a Naples Republican, voted "no." The measure passed 77-19, allowing the bill to move forward. Rubio agreed with conservative critics that taking up individual appropriations bills would be the best path forward. Scott has pushed for weeks for Congress to take up issues like replenishing the federal disaster program separately. The resolution under consideration ties billions in foreign aid to Ukraine to overall government funding. Scott said the deal put before Senators did not pass muster, mainly because it didn't put enough into hurricane recovery.
"Testimony: North Florida Blacks lost attention from Congress after Ron DeSantis destroyed district" via Michael Moline of the Florida Phoenix — When he was a Congressman representing portions of Tallahassee, Al Lawson steered through Congress a measure renaming the city's main post office after Edwina Stephens, the "mother of the Southside," the predominantly Black area where the building is located. By the time the naming ceremony transpired this June 10, Lawson, a Black Democrat, had lost his re-election in a rejiggered congressional district now represented by Neal Dunn, a white man from Panama City. That was in last year's midterm elections. "He was not familiar at all with the important work of Ms. Stephens," former Tallahassee City Commissioner Dorothy Inman-Johnson testified in federal court Wednesday of Dunn. The episode represented only one way in which the Governor's redistricting maneuvering, which also gave his Republican Party control of 10 of Florida's 28 congressional districts, has harmed Black voters like herself, Inman-Johnson said.
"In the last month, Jacksonville has become 'ground zero' for resistance to DeSantis' policies" via C. Isaiah Smalls II of the Miami Herald — Over the past month, Jacksonville has been home to various acts of defiance against DeSantis in the aftermath of the senseless killing of Angela Michelle Carr, Jerrald Gallion and Anolt Joseph Laguerre Jr. As DeSantis continues to pass policies that attempt to whitewash Black history education, influence how Floridians are allowed to discuss racism and redraw congressional maps, Jacksonville has become a place where the conversation on how to push back has grown louder.
— RULES —
The Board of Dentistry proposes amending Rule 64B5-17.001 to review and update rules regarding the ownership principles of dental practices. More here.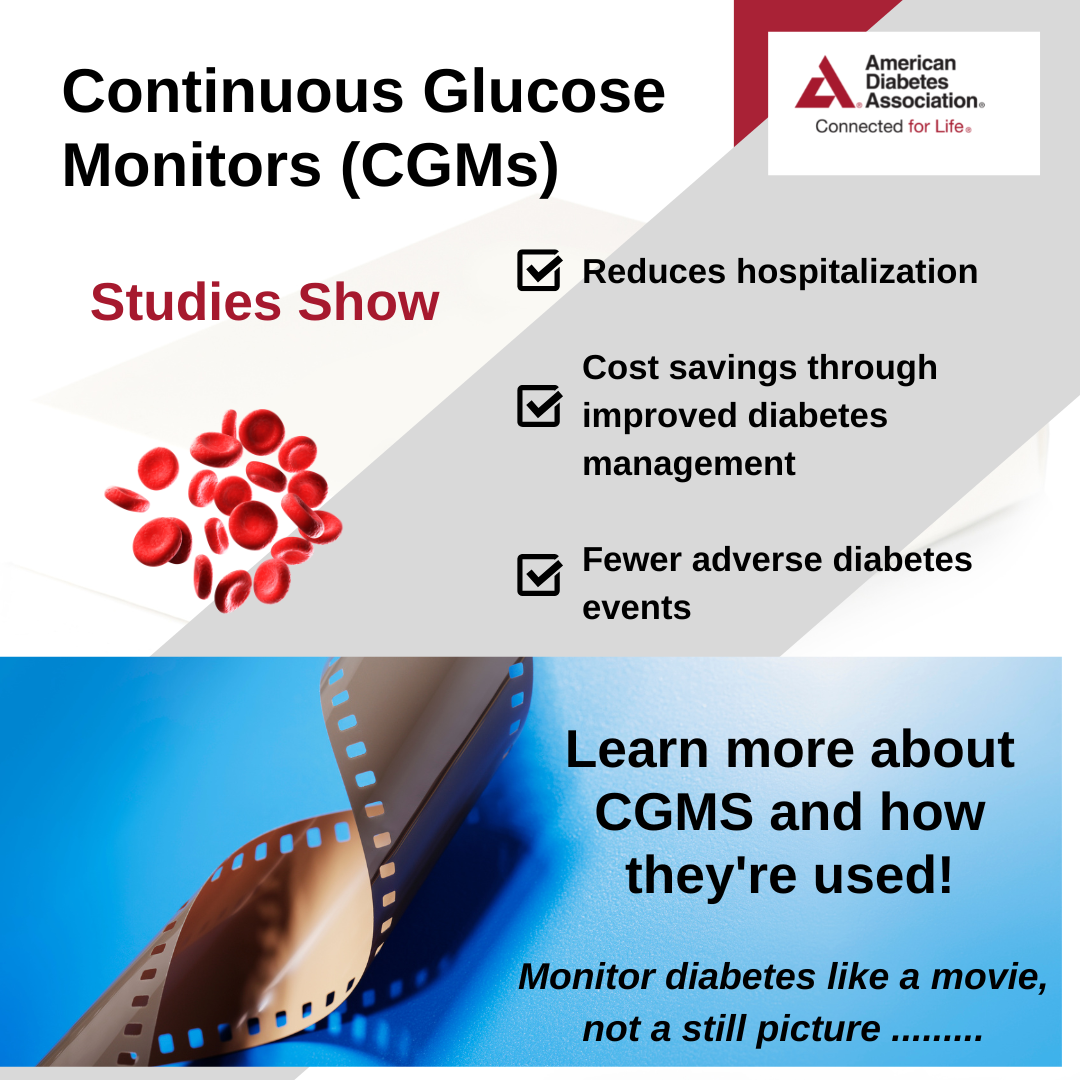 — LOBBYISTS —
Brian Ballard, Jeff Atwater, Jan Gorrie, Katherine San Pedro, Ballard Partners: Florida Atlantic University Charles E. Schmidt College of Medicine, Somnia
Kimberly Case, Holland & Knight: Park Place Behavioral Healthcare
Kendalyn Ferner: National Multiple Sclerosis Society
John Fiore: Hikma Pharmaceuticals c/o Velocity BioGroup
Gangul Gabadage, Continental Strategy: GenCare Resources
Kenneth Nanni: Florida Society for Healthcare Risk Management and Patient Safety
Ron Pierce, Melody Arnold, Edward Briggs, Natalie Brown, Natalie King, RSA Consulting: BayCare Health System
Jonathan Rees, Smith Bryan & Myers: The Arc of Florida
— ETC —
— The Department of Transportation announced it intends to issue an airport site approval order for AdventHealth Winter Haven Heliport, owned and operated by AdventHealth Polk North.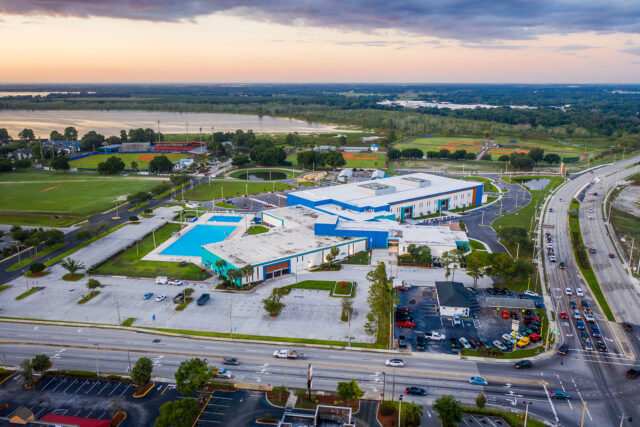 — AHCA FX Program Director Mike Magnuson has been steering the remodel of Florida's Medicaid management information system from a single platform known as FMMIS to a new system with six modules called Florida Health Care Connection (FX), the state developed a three-phase road map, which included spreading procurement and implementation of the six different platforms over four years, with each multi-year contract having different start and end times. Magnuson said AHCA plans on posting the ITN for the PBM platform next spring. The goal is for the federal government to approve the overall FX platform in early fiscal year 2026-27. But that doesn't mean FX will be permanently "fixed," if you will. "It's more of an evergreen philosophy. These procurements are going to keep rolling over. So, it's kind of like painting the Golden Gate Bridge," Magnuson told members of the Medicaid Medical Care Advisory Committee that met in Tallahassee. "Once you're done, you've got to start over again. But hopefully, it's more like a bridge and not trying to build an airplane in the sky."
— The Office of Insurance Regulation (OIR) says it's in the process of filling 10 new positions, all dedicated to implementing Florida's new law to increase regulation over pharmacy benefit managers (PBMs). The PBM bill, which DeSantis signed into law in May, also included a $1 million appropriation for fiscal year 2023-24, which started July 1. But OIR hasn't filled any of the positions yet. "We are beginning the recruiting and hiring processes for those positions. We are in the process of getting the positions advertised; they should be up on jobs.myFlorida.com soon," said OIR representative Samantha Bequer.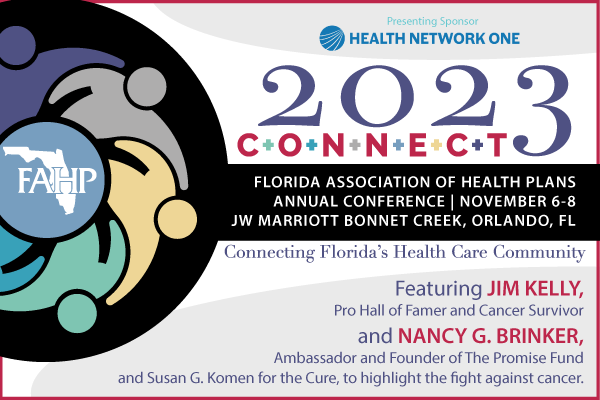 — ROSTER —
— The Governor appointed HCA North Florida Regional Hospital CEO Eric Lawson to the Gainesville Regional Utilities Authority.
— AmeriHealth Florida promoted Melody Bonomo to Market President.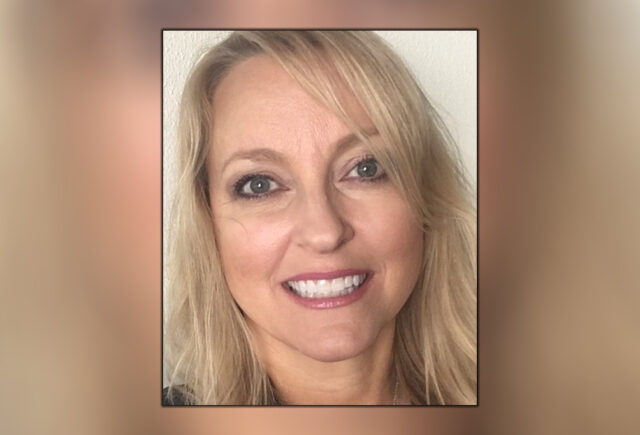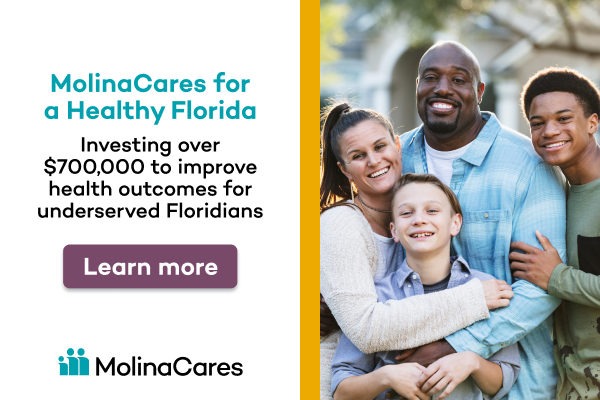 — ICYMI —
In case you missed them, here is a recap of other critical health care policy stories covered in Florida Politics this past week.
— In and out: Former CEO for the Florida Coalition Against Domestic Violence (FCADV) Tiffany Carr was released on bail Tuesday night after turning herself into the Jackson County, North Carolina, Sheriff's Office earlier in the day. Carr posted a $500,000 bond, $50,000 of which was cash, after being charged with three felonies. She used her North Carolina residence as collateral to cover the remaining balance.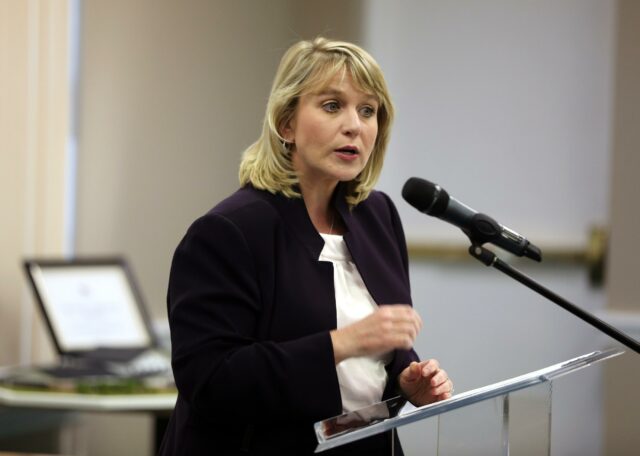 — Not on his watch: The Florida Department of Agriculture and Consumer Services (FDACS) recently announced the seizure of 1,700 illegal hemp, THC-O and mushroom products. FDACS also brought criminal charges following an investigation that uncovered the products at a store in North Miami Beach. The investigation and charges were made possible partly by a bill Agriculture Commissioner and former Senate President Wilton Simpson helped usher through the Legislature last Session.
— To the right, to the right: DeSantis continues to try to get to the right of former President Donald Trump on the abortion issue. During an interview with Glenn Beck posted Saturday, DeSantis warned that Trump's assertion that Florida's Heartbeat Protection Act, which bans abortion after six weeks of pregnancy, is "terrible" would be "weaponized" by proponents of a 2024 constitutional amendment that would limit the Legislature's ability to pass such laws.
— That's a lot of pot: The most recent report from the Office of Medical Marijuana Use shows 846,585 patients are qualified to use medical marijuana and 2,661 physicians qualified to certify patients. The Sept. 22 report contains information for the week of Sept. 15-21. The report shows that the OMMU did not approve additional dispensaries for the week.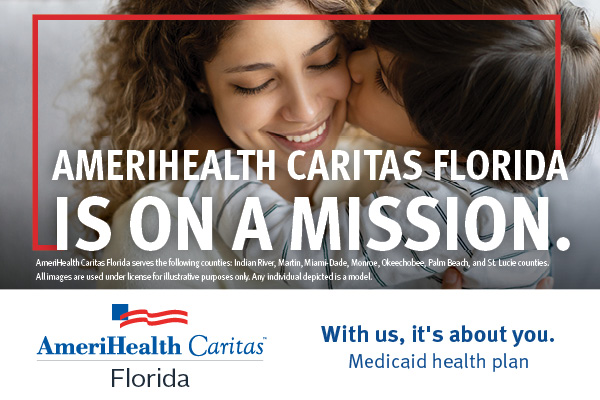 — FOR YOUR RADAR —
Aside from coverage by Florida Politics, these stories are worth your time.
"Feds: Florida's poor oversight of psychotropic meds put foster kids at risk" via Christopher O'Donnell of the Tampa Bay Times — The use of powerful psychotropic and opioid medications in Florida's child welfare system should be strictly regulated and documented. However, a federal audit of 115 records of children prescribed those medications selected randomly by the U.S. Department of Health and Human Services found lax record-keeping and multiple cases of child welfare workers failing to follow Florida regulations on psychotropic or opioid medication. Federal audits in Indiana, Michigan and Ohio also uncovered inadequate oversight of the use of psychotropic drugs among foster kids. In Maryland, the American Civil Liberties Union and other nonprofits filed a class-action lawsuit accusing the state of not maintaining medical records. The suit says as many as 34% of the state's foster children are given psychotropic drugs but that most don't have a documented psychiatric diagnosis.
"Biden administration announces $600 million to produce COVID-19 tests and will reopen website to order them" via Will Weissert of The Associated Press — The Biden administration announced Wednesday that it is providing $600 million in funding to produce new at-home COVID-19 tests and is restarting a website allowing Americans to again order up to four free tests per household, aiming to prevent possible shortages during a rise in coronavirus cases that has typically come during colder months. The Department of Health and Human Services says orders can be placed at COVIDTests.gov starting Sept. 25 and that no-cost tests will be delivered for free by the United States Postal Service. Twelve manufacturers that employ hundreds of people in seven states have been awarded funding and will produce 200 million over-the-counter tests to replenish federal stockpiles for government use.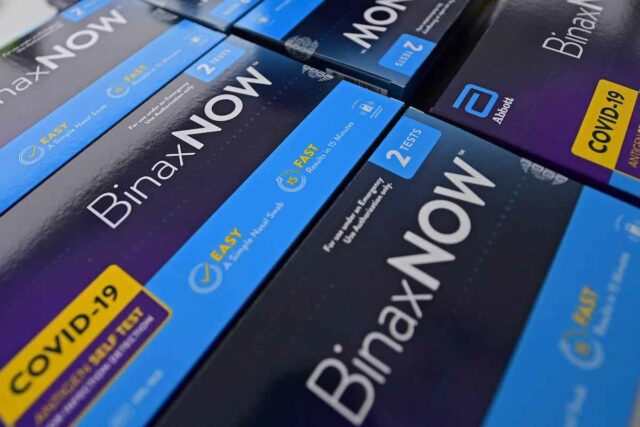 "Florida Shuffle: State's failure to oversee addiction treatment leaves patients in deadly danger" via Antigone Barton of The Palm Beach Post — The Florida Shuffle starts when unqualified providers lure patients to the state, marketing addiction treatment that has met no medical standard. It feeds a corrupt economy that makes failed treatment more profitable than recovery. Raising the odds of patients slipping back into substance use, the Florida Shuffle feeds a toll of overdose deaths among the highest in the nation. It is a cycle enabled by the inaction and incompetence of Florida's Department of Children and Families, which is supposed to oversee private addiction treatment. DCF is responsible for regulating an industry notorious for fraud, negligence and abuse but provides no oversight, with its monitoring systems in disarray to the point of dysfunction.
"Miami man distributed over $16M of adulterated HIV drugs given to U.S. patients" via Omar Rodríguez Ortiz of the Miami Herald — A Miami man has pleaded guilty in federal court to distributing at least $16.7 million of adulterated HIV drugs that were ultimately dispensed to unsuspecting patients across the United States. Armando Herrera, 43, and his co-conspirators established companies in Florida, Texas, Washington and California that they used to sell and distribute adulterated prescription drugs, primarily HIV medications, to wholesale pharmaceutical suppliers from January 2019 to November 2021. A drug is adulterated if, among other things, any substance has been substituted in whole or in part for the drug.
"Pensacola and Baptist in serious talks about demolition, land donation of old hospital" via Jim Little of the Pensacola News Journal — Pensacola is in active talks to secure an agreement with Baptist Health Care for the donation of the old Baptist Hospital campus to the city in exchange for paying for the demolition of the old hospital. Pensacola Mayor D.C. Reeves and Baptist Health Care officials had their first negotiation meeting Tuesday morning. Reeves said during his weekly news conference Tuesday the meeting was "very productive." "(The meeting was) our largest substantive discussion we've had to date in terms of a potential donation agreement between Baptist Hospital in the city of Pensacola on the donation of their parcels," Reeves said.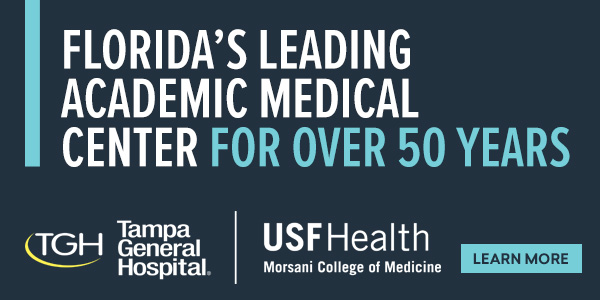 — PENCIL IT IN —
Friday
Happy birthday to lobbyist and Democratic political consultant Steven Schale.
Saturday
2 p.m. — Social Justice Rally Metropolitan Community Churches from across the state will rally with Equality Florida in opposition to laws restricting access to abortion and transgender health care and laws targeting the LGBTQ community. Joe Chillura Courthouse Square, 600 E Kennedy Blvd, Tampa, 33602.
Tuesday
Happy birthday to Sen. Travis Hutson.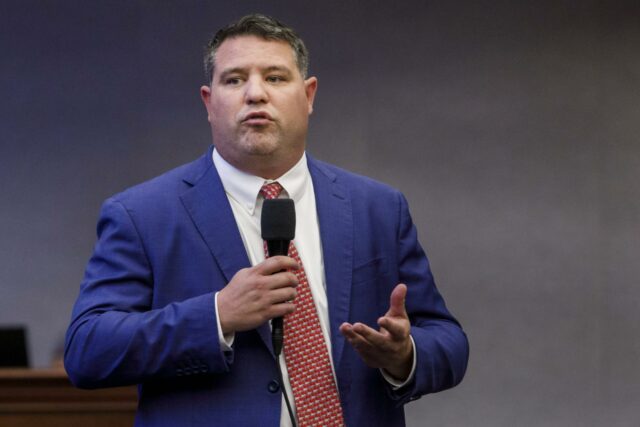 Wednesday
9 a.m. — Medicaid Medical Care Advisory Committee (MCAC) Children, Including Foster Care Subcommittee meeting. Microsoft teams. Meeting ID: 230359428400; Passcode: oFu2u. Or call (850) 792-4898; participant code: 69879777. Contact [email protected] for more information.
___
Diagnosis is written by Christine Jordan Sexton and edited by Drew Wilson and Phil Ammann.