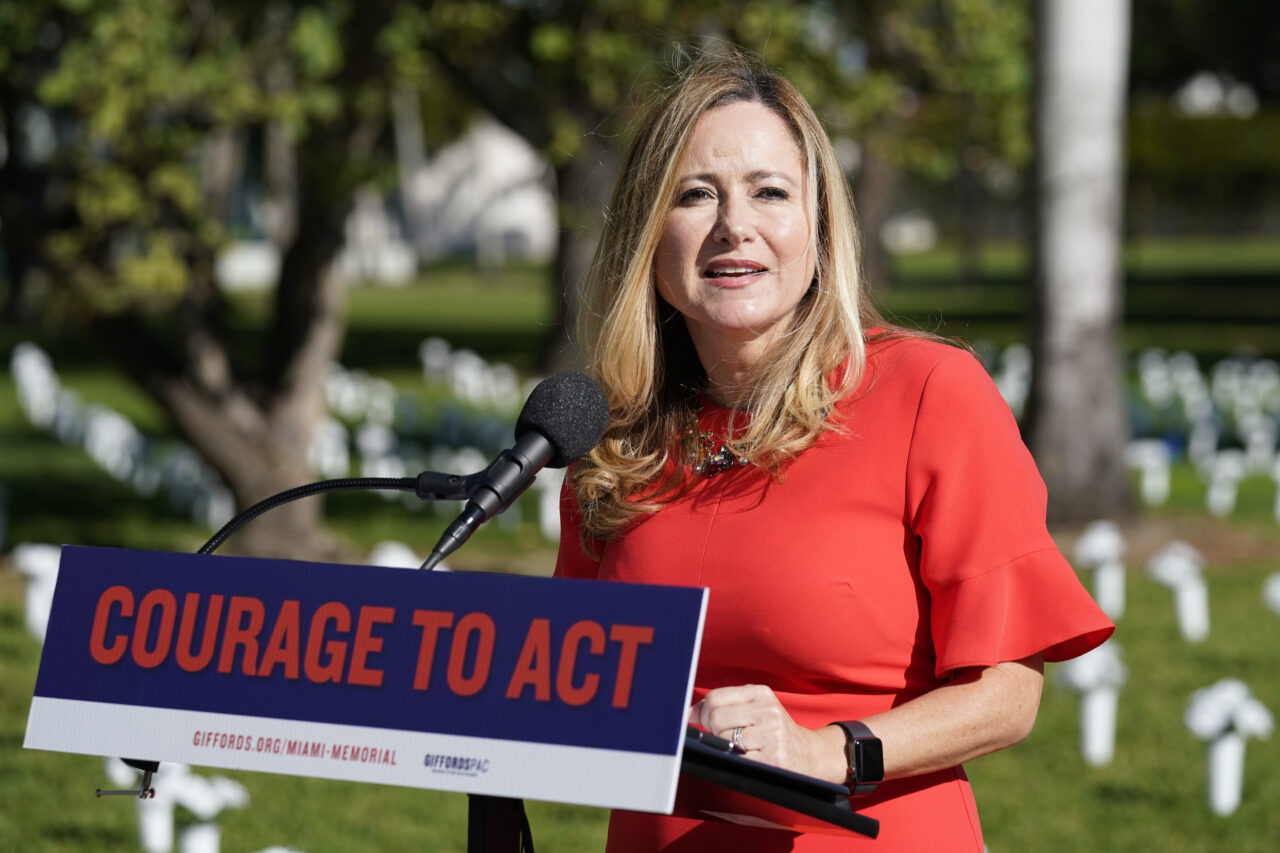 All are fellow Democrats.
Former U.S. Rep. Debbie Mucarsel-Powell's bid to unseat Rick Scott in the U.S. Senate next year now has the backing of an additional 11 current and two former Florida state lawmakers.
They join four Florida members of Congress, 10 other current and former state legislators and a pair of progressive advocacy groups to offer their support for Mucarsel-Powell since she entered the race Aug. 22.
Mucarsel-Powell's new endorsers, according to her campaign, include Sens. Tracie Davis and Vic Torres and Reps. Bruce Antone, Kristen Arrington, Lavon Bracy-Davis, Hillary Cassel, Dan Daley, Rita Harris, Christine Hunschofsky, Johanna López and Felicia Robinson.
Former Sen. Loranne Ausley and former Rep. Joe Geller, now a candidate for the Miami-Dade County School Board, also gave nods.
Mucarsel-Powell said in a statement Monday that she is "so grateful to have earned the support of these tireless leaders who are going to help us flip Florida next November."
"As I talk to voters from every corner of our state about the issues that are important to them, it's clear to me that we all have a lot more in common with one another than extremists like Rick Scott want us to believe," she said.
"We all want lower costs, affordable health care, good-paying jobs, safe communities, and the right to make our own decisions. Floridians are fed up with Rick Scott's self-serving, dangerous agenda — that's why we're uniting like never before to protect and expand economic opportunities for Floridians and defeat him."
A Miami Democrat, Mucarsel-Powell worked in the nonprofit sector and as a college administrator before becoming a political candidate in 2016. Two years later, she unseated Republican U.S. Rep. Carlos Curbelo but lost her first re-election bid to former Miami-Dade Mayor and now-Republican U.S. Rep. Carlos Giménez.
After leaving office, she worked as a senior adviser to Giffords, a gun control advocacy group founded by and named for former U.S. Rep. Gabby Giffords that is among Mucarsel-Powell's endorsers this cycle.
In the first five weeks of her Senate campaign, Mucarsel-Powell raised $1.5 million.
Ten other Democrats, including former U.S. Rep. Alan Grayson¸ are competing for the party nomination.
Meanwhile, three Republicans have filed Primary challenges against Scott, Florida's immediate past Governor, who picked off Democratic U.S. Sen. Bill Nelson in 2018.
One of them, entrepreneur and lawyer Keith Gross, has raised more than $1 million. About 84% was self-funded.
The Primary Election next year is on Aug. 20, followed by the General Election on Nov. 5.