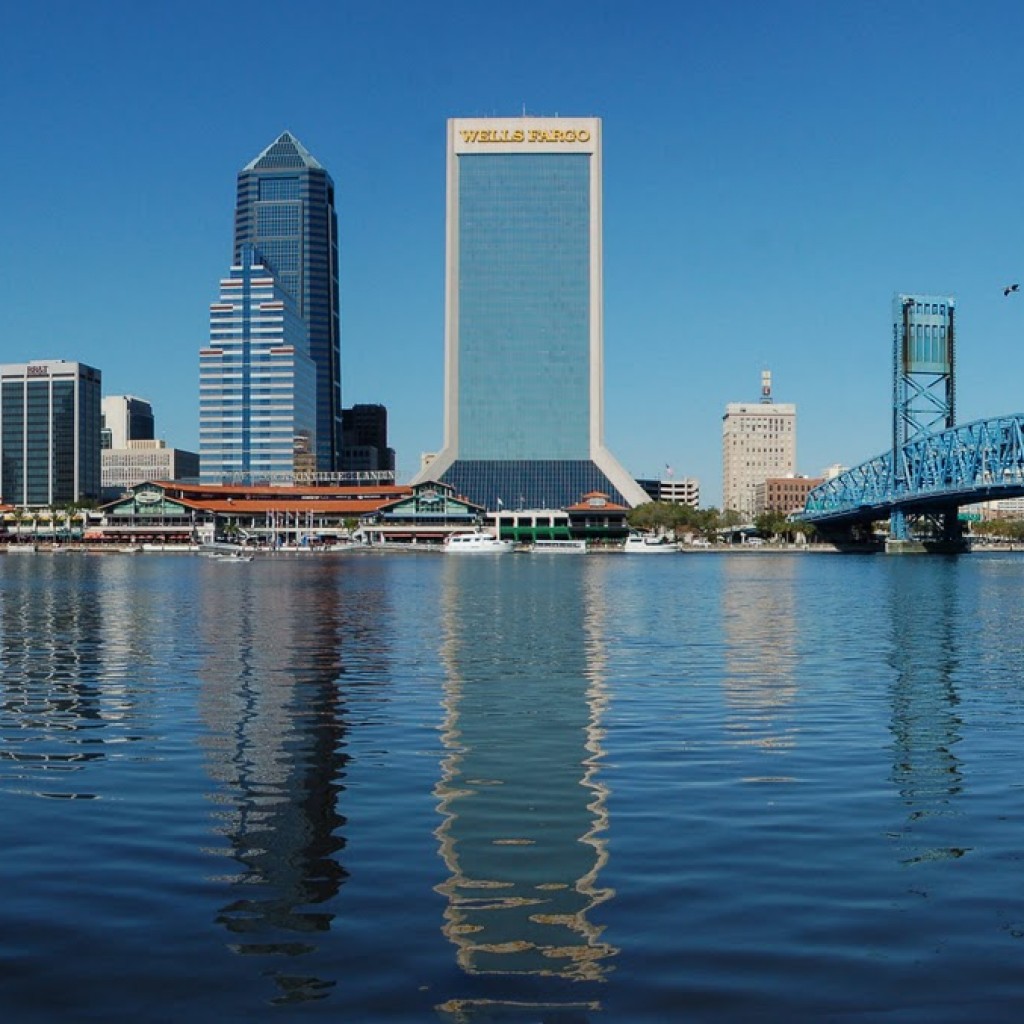 There's no doubt 2015 was an amazing year in Jacksonville politics. A new mayor, 11 new members of City Council, and intrigue in Corrine Brown's redistricting saga were among a few top-level highlights.
While we have a reasonable sense of what happened in Jacksonville politics in 2015, the next question is what happens in 2016. Hence, a dozen predictions:
No. 1: Jacksonville's Human Rights Ordinance expansion will go to a referendum … unless Lenny Curry stops it.
Currently, there are two competing HRO bills: the referendum introduced by Bill Gulliford, and the straight-up piece of legislation from Tommy Hazouri.
Which bill will carry? Who's got the juice to carry it?
Hazouri's bill has at least two supporters, and both are Republicans: Aaron Bowman and Jim Love.
Gulliford's bill, pushing for an August ballot referendum, doesn't have any fixed committed supporters. However, what it does have is something of singular advantage to Jacksonville City Council members: political expedience.
Gulliford, who has never been confused with an HRO supporter, is the chairman of the Finance Committee. Another definite opponent of HRO expansion, Matt Schellenberg, chairs the Rules Committee. And yes, there are other committees, but Finance and Rules are the straws that stir the drink.
What kind of hearing does one expect out of those committees? Are there expectations that, in Finance, Hazouri's bill will be on a level playing field with that of the chairman? In Rules, where Hazouri is a member, will his ritual disagreements with Schellenberg be somehow downplayed in that debate?
A fun game to play: Imagine where 10 votes in favor of referendum will come from. It's easy to create a scenario where the majority of City Council Democrats come out in favor of the Republican's referendum bill. As many on both sides of the issue will tell you, the LGBT rights piece is a nonstarter for many members of the African-American church community, which drives politics in Districts 7, 8, 9, and 10.
If one assumes three of those four votes goes referendum, then seven more pro-referendum votes are needed.
Gulliford and Schellenberg would make five supporters. Social Conservatives, such as at-large Councilman Sam Newby and District Council members Doyle Carter and Al Ferraro get the number to eight.
Would it be difficult in that context to expect two more votes to swing in favor of the referendum option? Council President Greg Anderson told FloridaPolitics.com that he's staying out of it, even as some speculate that he may be the author of a third bill, one that leaves protections for the transgender community out.
If the bill ends up as a competition between Gulliford and Hazouri, it would take a vast amount of political capital to swing things Hazouri's way.
Meanwhile, there are strong indications that at least one significant lobbyist might jump in to this fray on the pro-HRO side. If that happens? Maybe it's a different story.
Maybe.
Meanwhile, Mayor Lenny Curry told WJXT's Kent Justice that he's processing the feedback from the Community Conversations, and that having two groups of people who oppose each other so strongly on this issue, in a room, sitting "shoulder to shoulder," will "bear fruit in the years ahead."
Curry's commitment to dialogue and a negotiated solution to these issues is one that Council may or may not share. The open question will be one of the administration's position on the Hazouri and Gulliford bills, each of which can be interpreted as an usurpation of the executive prerogative to take a leadership role on the matter.
No. 2: If the HRO referendum option passes, Jacksonville politics will be a circus until August … and the HRO will fall.
The reality is this: If Jacksonville moves toward a HRO referendum, the clown show takes over.
Consultants, especially in opposition to the issue, will bring the Houston playbook to Jacksonville, with shadowy PAC mailers and worse, including commentary on motivations of supporters.
Those council members paying attention to the repeated attempts at character assassination lobbied at Hazouri by the Rev. Ken Adkins might wonder whether it's worth their time and energy to take those slings and arrows for a lack of tangible benefit beyond doing the right thing.
Notable thus far on this issue: Establishment opponents of HRO expansion have let others do their messaging for them. Expect that to continue, with the opponents meanwhile hewing to rhetoric about limited government and there being too many laws already … the kind of small-government hokum that Republican politicians bring to the table when they don't want to take a course of action.
Meanwhile, given that Jacksonville politics functions more like a GOP primary on a citywide basis than a real bipartisan schematic, it follows that a referendum would fail by 15 points, give or take.
No. 3: Congressional District 5 race will illustrate the GOP symbiosis with Corrine Brown.
As of this writing, it looks like Corrine Brown is in for an actual competitive primary against Al Lawson. The two Florida A&M alums are from the same age bracket and, quite likely, there is overlap in their politics in most meaningful areas.
Except one that arguably is the most important: the pursuit of pork.
Jacksonville Republicans (more so than many Duval Democrats) are very aware of the unique value add Brown brings to the district, in terms of federal appropriations for big-ticket projects. Though  Congresswoman Brown was a big part of former Mayor Alvin Brown's campaign, once Lenny Curry took office, the congresswoman and the GOP mayor developed a working relationship based on shared priorities.
A primary involving a Jacksonville incumbent and a Tallahassee challenger means that stakes are high. If Jacksonville loses the seat, that leaves Northeast Florida under-represented, even as Tallahassee will have two representatives at its disposal.
Expect Jacksonville Republicans to work, behind the scenes and otherwise, to ensure that Corrine Brown stays in CD 5 and maintains her seat. Undoubtedly, the converse will be true out west from Tallahassee Republicans. Lawson vs. Brown will illustrate the dictum that all politics are local. Again.
No. 4: Jacksonville Police and Fire Pension Fund drama quiets down.
As riveting as the constant battles between former Jax PFPF executive director John Keane and City Council have been, the reality is that source of headlines is winding down.
Keane's role with the PFPF has been reduced, and he is now a consultant with a finite contract period.
His replacement, Beth McCague, is a sober-minded realist with buy-in from everyone sitting in those PFPF board meetings. Jacksonville City Council liaison to the PFPF Tommy Hazouri speaks highly of McCague, and she will function as the "cooler," in terms of disarming the lurid narratives of PFPF excesses.
Whether the PFPF handles less negotiable issues, such as flux in equity markets and interest rate increases, is another matter. Police and fire pension strategy is not completely dissimilar to that of the general employee pension strategy. It is conservative, but expected returns are predicated on a bull market, which will be interesting for pensions across the board in Jacksonville.
With $2 billion of unfunded liability, which affects city priorities across the board, a working relationship will be needed between the PFPF and the administration. Curry told WJXT that he "welcomes the change in governance" in a recent interview; Chief of Staff Kerri Stewart will offer a presentation at the next PFPF meeting, Jan. 15.
Also on the agenda: a Curry administration plan to get relief from the pension crisis in Tallahassee this session.
No. 5: UF Health funding woes still will go largely unaddressed.
Though Rick Scott's budget allots $19 million extra money for UF Health next fiscal year, the reality is this: Without some sort of dedicated taxation source, Northeast Florida's safety net hospital's services will continue to be imperiled.
The question for Lenny Curry and his team is one of how to ensure the hospital has the money it needs to be stable, not just from budget to budget but decade to decade. The Curry administration kept budgetary allocation for the hospital flat this year, citing a need for the hospital to improve its revenue streams with more for-profit business. Absent meaningful signals from the mayor's office, expect a similar hard line in the next budget.
No. 6: The right wing will turn on Lenny Curry.
While Mayor Curry was maligned as a "party boss" throughout his campaign, the fact is that not everyone in the GOP was necessarily a Curry supporter. There are those in the social-conservative wing who think of Curry as a RINO. And events like the Community Conversations on the HRO, which many on the right who likely voted for Curry saw as stacked toward the concerns of proponents, don't mollify them.
The Jacksonville GOP is a gorgeous mosaic. There are your fiscal conservative/social moderate types. And then there is the more socially conservative element, the folks who would have preferred the old-school Westside Mafia approach of a Mike Hogan to the more polished, Chamber-friendly style of Curry.
Those social conservatives are going to expect, at the end of this process, for Curry to sound like he did early in 2015, when he said that he was "unconvinced" that there is a need for legislation. The fact is that a lot of folks, including some in the mayor's office, are convinced that such a need exists.
Even if the mayor's office were to lend its support to a modified HRO bill, that wouldn't be enough to make the hard right happy. They thought that Curry was one of them. If they don't get what they want on this issue, Curry will be compelled to repudiate the hard right with no guaranteed political payoff.
Curry's rhetoric has softened in office, as he's taken on the gentle father role with the city, in a way no one would have foreseen when Keith Olbermann was voting him the "worst person in the world" in 2009. The mayor, in his executive role, seems to recoil from the pitched culture war rhetoric on which the GOP makes its bones. The right wing will notice.
No. 7: Nikolai Vitti will have another tough year.
From issues with the Duval School Superintendent's "communication style" to challenges to his redistricting plans, Vitti has issues with conveying emotional intelligence in the way he might like. As is the case with most big city school boards, the Duval County School Board has so much drama that Bravo could tape a "Watch What Happens" episode about it.
Vitti, a technocratic nonpolitician operating at the whim of a collection of pols who by and large would like higher office but haven't gotten there yet, is in an interesting position. He has to watch what he says, though his face says it all in situations where he feels cornered, such as when Corrine Brown essentially took over a workshop in the Duval County School Board building and forced Vitti into revising plans he had thought the board had OK'd.
No. 8: Jacksonville will explore privatizing some city services.
Former New York City Deputy Mayor Steve Goldsmith is one of America's foremost experts on and exponents of municipal privatization, and FloridaPolitics.com has learned that preliminary talks are happening regarding Jacksonville contracting services from Goldsmith of an as yet undefined character.
"I have been in constant communication with Goldsmith and have advised him we are in the process of setting up our procurement laws to allow for procurement of their services. We simply have had other pressing matters and are not quite ready to have them potentially do business with us," Chief Administrative Officer Sam Mousa wrote in an email to Goldsmith's assistant earlier in December.
Goldsmith-style strategies have been credited with driving the Chamber Republican-driven boom in Oklahoma City by City Journal. OKC was the locale for a Jax Chamber Leadership Trip in late 2015.
Earlier in December, Mousa met with members of Jacksonville's City Council, and privatization was discussed.
A discussion of what Mousa described as "scrutinizing" department budgets, looking at what services are required. Mousa noted that, during this summer's budget discussions, departments weren't required to do unit-price comparisons. Look for a "baseline" analysis, related to quality and cost, in the FY '17 budget. A comparison to the private sector providing some services likely would be part of this.
Mousa also noted, regarding outsourcing and privatization, that there was a bill years ago to privatize garbage services. It was quashed in council when they buckled under pressure from employees and families.
That especially nettled Mousa, given unanimous support for this measure in committee.
Expect council to be compelled to stick to its guns when this measure comes through in 2016.
No. 9: State House races will get more interesting.
Throughout Northeast Florida, there are a lot of contested state House seats with delightful primaries. The six-way brawl in House District 11, in which Donnie Horner, Sheri Treadwell, and Cord Byrd are talked about more than the other candidates. The three-way dance among Clay Yarborough, Don Redman, and Richard Clark in HD 12. The binary battle between Jason Fischer and Dick Kravitz in HD 16. And other races besides.
The conversation, over and over again, revolves around who's out and who's in, with advocates for each candidate in any giving race making "airtight" guarantees that a rival will get out of the race or an invariably unnameable top-shelf candidate is on the verge of getting in.
There is nothing like a good guessing game. And as the NFL playoffs dominate TV screens, a playoff competition of a different sort will take place on the laptops, iPhones, and tablets of the chattering classes.
No. 10: Jax lobbyists will bear fruit.
With Marty Fiorentino leading a three-pronged, coordinated effort (with Southern Strategies Group and Ballard Partners) to boost the city of Jacksonville's lobbying presence in Tallahassee, expect that ROI on that effort to be substantial. Note that the Curry administration efforts keep all three major lobby groups in the game, while ensuring message discipline.
No. 11: Public Defender's race will be one to watch.
Although Matt Shirk has yet to actually file for re-election, FloridaPolitics.com has been assured that he is running. Already in the race: retired Judge Charles Cofer. He's garnering support from a diverse coalition of establishment figures, making arguments that the Public Defender is too beholden to the State Attorney, and that the PD's office poorly serves its clients.
The end result of this? Shirk will have to go negative, somehow, but there are inherent risks in going negative against someone as respected as Cofer, especially when Cofer has an attack dog, in the form of John Daigle, who is always ready to counter-message.
No. 12: State Attorney's race will not be one to watch.
It was fun while it lasted. Early in 2015, Wes White launched his challenge to Angela Corey. Corey, who had not been polling well, seemed like an easy enough target. And White definitely has motivation to go after her seat.
However, in Jacksonville, the political reality is that Corey is one of the most powerful and respected people in public service, able to work symbiotically with law enforcement and City Hall. White, meanwhile, has struggled with fundraising. Were it not for a personal loan, his campaign would be underwater, and a good chunk of his money went to petition collectors Raymond Johnson and R.L. Gundy.
Perhaps there was a Christmas miracle to turn White's campaign finances around that will reflect in December numbers. But a real issue is that White has yet to make the affirmative case for his election, predicating his argument on being the anti-Corey. While this has gotten White a certain amount of earned media, it's happened in almost a guerrilla fashion.
For White to run a competitive race, he will need some establishment support, as he is running against the candidate of the establishment. For whatever reason, that has yet to manifest.