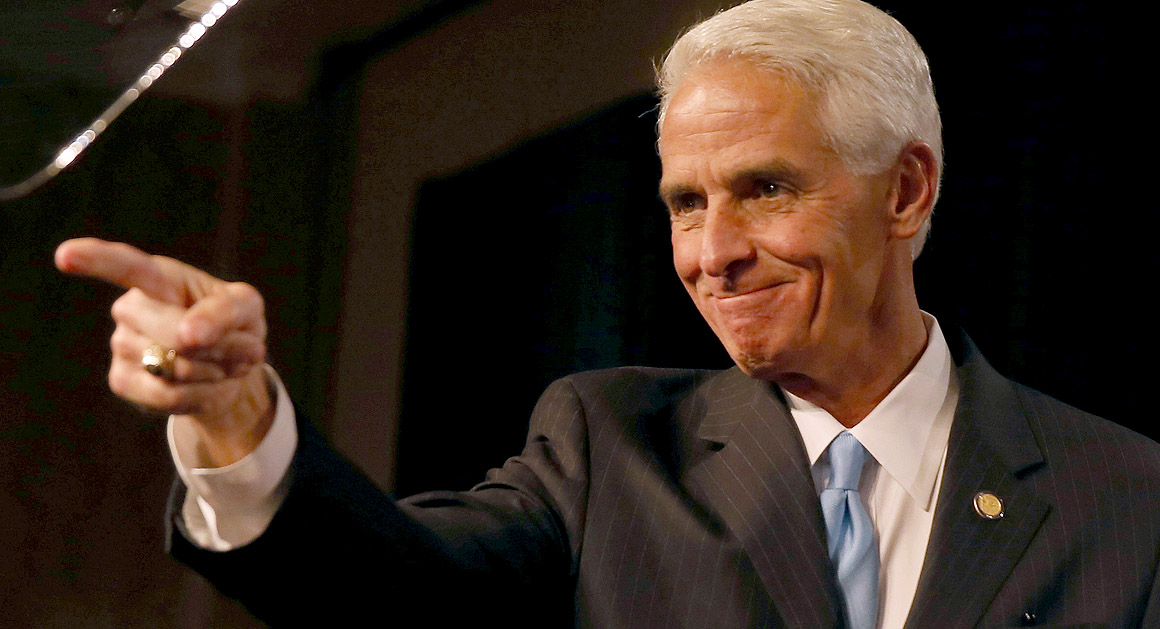 With the way U.S. congressional districts are apportioned, any representative who wins their seat by less than five points is considered to be in a swing-seat district.
That makes them potentially vulnerable in a re-election bid.
Other (sometimes unforeseen) variables also determine the political landscape in an electoral cycle, such as a "wave" election that can result in dozens of seats switching parties.
For example, wave elections took place in 2006, 2008, 2010 and 2014.
In 2016, Charlie Crist defeated David Jolly by 3.8 points. And while that makes the former Florida governor potentially vulnerable to a 2018 challenge, that is growing less likely by the day.
In the latest Sabato Crystal Ball (the prediction newsletter named after University of Virginia political science professor Larry Sabato), managing editor Kyle Kondik now moves Crist's 13th Congressional District from "leans Democratic" to "likely Democratic."
"Both Crist and (New Jersey Democrat Josh) Gottheimer represent 'swingy' districts, but these freshmen members are also raising boatloads of cash and benefit from the environment," Kondik writes. "Crist does not have a viable challenger at the moment."
Jolly has previously said that he would declare whether he would run again for his former seat in January, but the odds look less likely that will occur. Never a prolific fundraiser, there is still considerable doubt whether the National Republican Congressional Campaign (NRCC) would come to Jolly's financial aid next year.
The NRCC opted not to help out Jolly when he truly needed it in his 2016 bid to maintain the seat against Crist, still indignant over the Pinellas Republican outing the organization for placing an emphasis on the need for members of Congress to fundraise every single day.
The district was also substantially redistricted in 2015, making it much more Democratic in voter registration, as well as much harder for any Republican to win.
Add to the fact that Crist had more than $1.4 million cash on hand, and it does seem a safe bet to move the St. Petersburg Democrat into the "likely Democratic" category.
Other Sabato predictions include Republican Mario Diaz-Balart moving from "likely Republican" to "safe Republican" in District 25; Republican Brian Mast in District 18 staying "likely Republican"; Carlos Curbelo's District 26 seat being a "tossup" against an eventual Democratic nominee and Florida's 27th Congressional seat — vacated after 30 years by Republican Illeana Ros-Lehtinen — leaning Democratic.