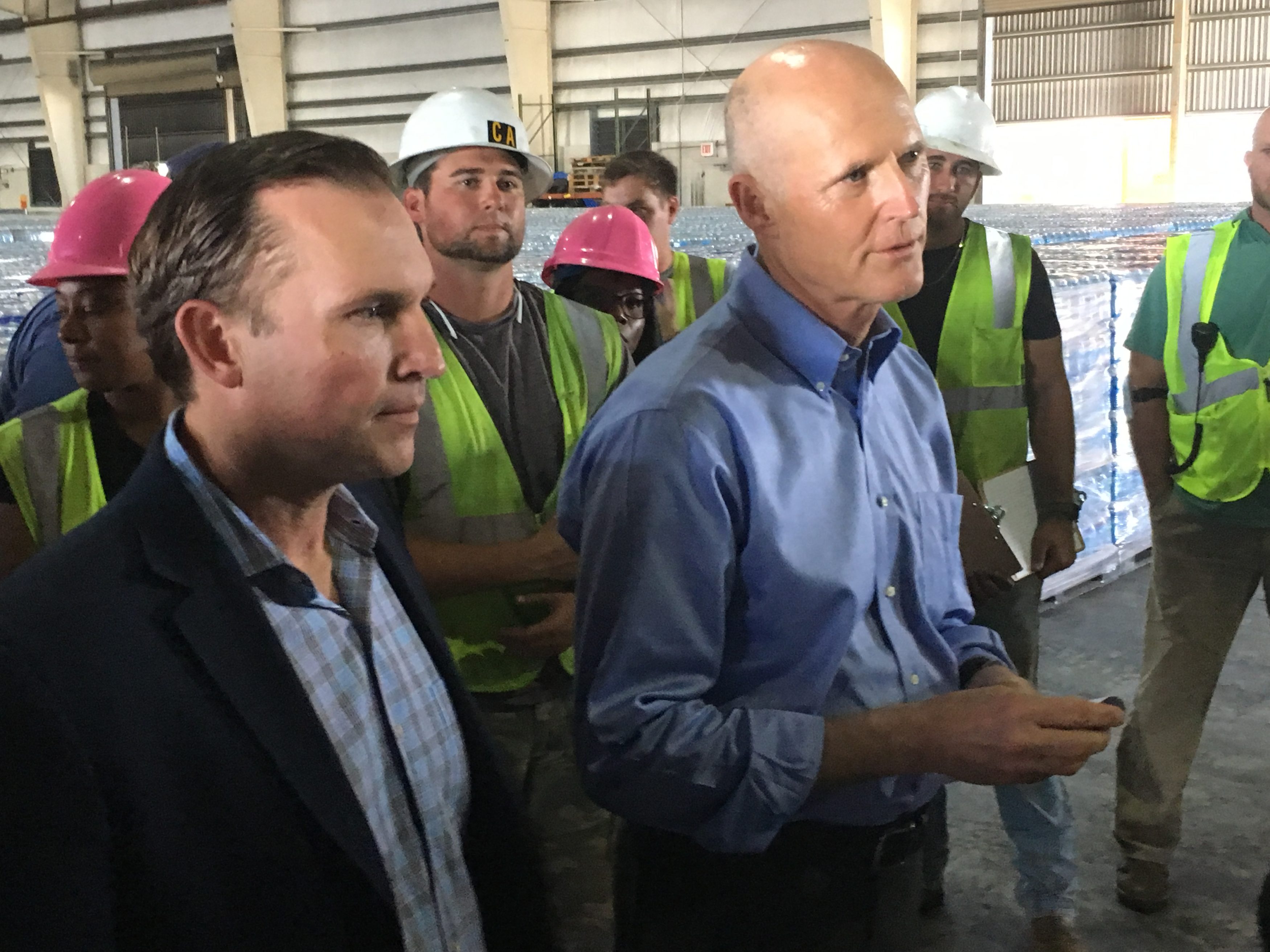 Florida Gov. Rick Scott met with Jacksonville Mayor Lenny Curry Wednesday in Tallahassee.
Scott and Curry align politically, and as the only Republican Mayor of a major city in Florida, Curry's visits to Tallahassee are always worth noting.
Conversation with the Governor Wednesday, Curry said, was about jobs, economic development, investment in downtown — and removing regulatory hurdles.
Curry described his administration as "aggressively" wanting to make more progress on downtown development, but there is "regulatory stuff to work through."
Gov. Scott, Curry said, has been "helpful" on issues — and Curry expects that to continue.
Further detail wasn't forthcoming from Gov. Scott's office.
"Governor Scott routinely meets with mayors from around the state. The Governor and Mayor Curry met to discuss issues important to Jacksonville," asserted spokesperson Lauren Schenone.
Curry met with legislators from the region and beyond this week in Tallahassee also.
From the Senate, he met with Aaron Bean, Senate Minority Leader Designate Audrey Gibson, Travis Hutson and Appropriations Chairman Rob Bradley, along with Wilton Simpson.
Curry also met with House Speaker Richard Corcoran, in addition to meeting with regional representatives Travis Cummings, Jason Fischer, Clay Yarborough, and Tracie Davis.
Jacksonville has a number of asks — among them, an appropriation for $15 million for septic tank phaseout that is being carried by Davis in the House and Gibson in the Senate — and as has been typical throughout his term, the city's mayor is making his case in person to powerbrokers.