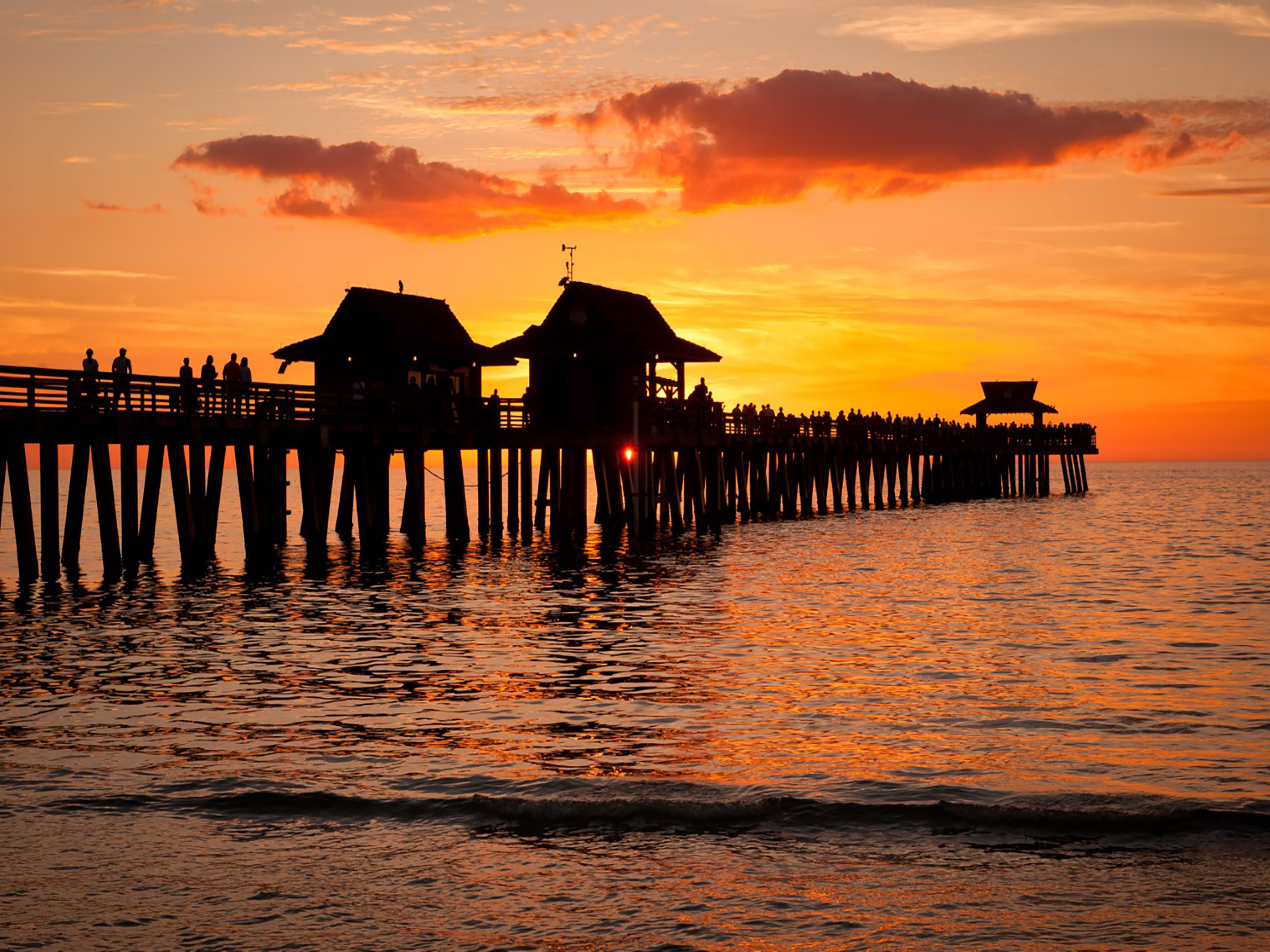 Sunburn — The morning read of what's hot in Florida politics.
By Peter Schorsch, Phil Ammann, Daniel McAuliffe, Jim Rosica, and Drew Wilson.
Good Monday morning. Here's the latest on Hurricane Florence:
The National Hurricane Center says Hurricane Florence is rapidly strengthening and that swells generated by the storm are affecting Bermuda and portions of the U.S. East Coast.
The Miami-based center said in its 5 a.m. advisory that Florence was about 625 miles (1,005 kilometers) southeast of Bermuda, moving west northwest at 9 mph (15 kmh). An increase in forward speed is expected over the next couple of days.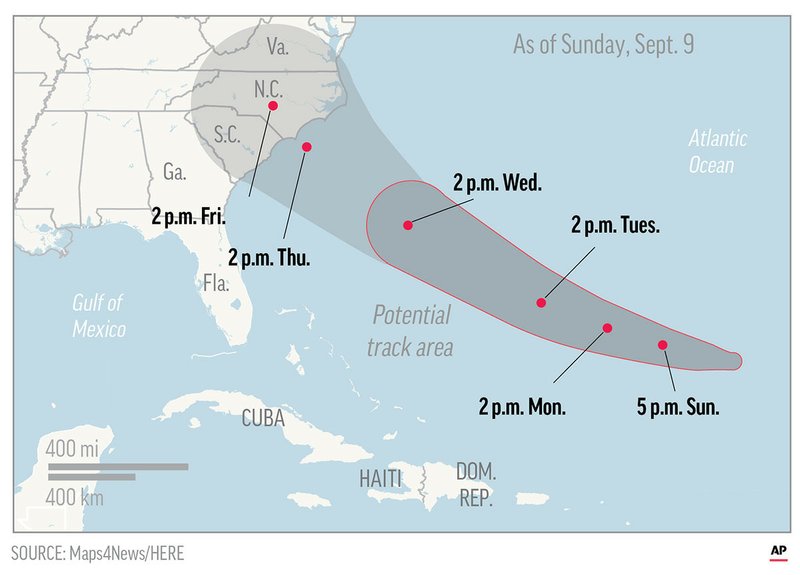 Its maximum sustained winds are at 105 mph (165 kmh). Drawing energy from the warm water, the now Category 2 storm could be a fearsome Category 4 with winds of 130 mph (209 kph) or more by Tuesday. Florence is expected to remain an extremely dangerous major hurricane through Thursday.
—
Speaking of powerful forces – in case you missed this scoop from Sunday afternoon: Judy Genshaft, the powerful academic leader who propelled the University of South Florida into national prominence, will announce her retirement on Monday. According to two state officials, a senior university official and a university trustee, Genshaft, 70, will discuss her future at a press conference scheduled for 2 p.m. at the Patel Center. Although members of the board of trustees and key regional political leaders were briefed Sunday on the development, USF officials would neither confirm nor deny Genshaft's decision. "President Genshaft has not made any announcements regarding her future," university spokesman Adam Freeman said in a statement.
— SITUATIONAL AWARENESS —
—@RealDonaldTrump: Wow, NFL first game ratings are way down over an already really bad last year comparison. Viewership declined 13%, the lowest in over a decade. If the players stood proudly for our Flag and Anthem, and it is all shown on broadcast, maybe ratings could come back? Otherwise worse!!
—@MarcoRubio: We should ALL, the Dems, the GOP, the media, admit our role in turning politics into theatre. Being outrageous equals clicks, viewers & therefore ratings & $ for media & fame for politicians. Being normal gets you ignored & a primary challenger for being "too weak."
—@RepLoisFrankel: Yesterday's Umpire at the U.S. Open cheated both women, was unfair & out of line. Proud to support Serena, a true women's rights champion & @Naomi_Osaka_, for her history-breaking victory.
—@AGGancarski: Smart ad buy — @ScottforFlorida New Republican PAC on @SECNetwork … the standard hit on Nelson as puppet of Dem leadership
—@KathyBurstein: Unpopular opinion alert: The Gators have lost three of the last five home games where "I Won't Back Down" has been played. Clearly, the Ghost of Tom Petty is trying to tell us something. I love you, @FloridaGators, but jinxes are real, and it's time for some tough choices.
—@DannyKannell: Quick thoughts on FSU: 1. At least we didn't lose to Kentucky 2. An ugly win is still a win. 3. Ditch the backpack. It's lame.
—@GrayRohrer: [email protected]TDOnline missed a perfect chance for a "Samford beats FSU 26-36" headline
—@FSUChiefs: We proudly announced this morning we have accepted an invitation to represent the State of Florida and the United States at the 75th anniversary of the D-Day Invasion on the beaches of Normandy this June, with additional celebratory performances in Paris. Nous allons en France!
— @Rob_Bradley: Huge win today for @Jaguars! Going on the road to NYC against a talented, young team was a tough challenge. Lots of heart from a group of winners.
— DAYS UNTIL —
First general election mail ballots go out — 12; First day of fall — 12; Future of Florida Forum — 16; FSU vs. UM football game — 26; Voter registration deadline for General Election — 29; 'Before You Vote' Florida U.S. Senate debate — 43; MLB World Series begins — 43; 'Before You Vote' Florida Governor debate — 44; Halloween — 51; General Election Day — 57; 2019 Legislature Organization Session meetings — 71; Thanksgiving — 73; Black Friday — 74; Florida Chamber Insurance Summit — 78; 'Hamilton' comes to the Straz Center — 155; 2019 Legislative Session starts — 177; 2020 General Election — 785.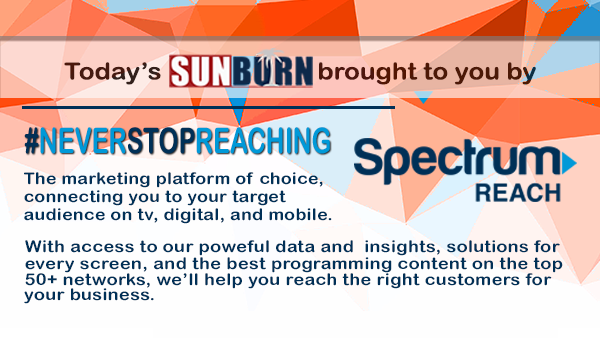 — TOP STORY —
"Democratic Senate hopes are alive, though precarious" via Harry Enten of CNN — Marist released three polls in pivotal Senate races this week. When you average the results of those questions including and not including third-party candidates, the other two polls found Missouri Democratic Sen. Claire McCaskill up two points over Republican Josh Hawley and Tennessee Democrat Phil Bredesen up two points over Republican Marsha Blackburn. Besides Marist's Indiana and Missouri results, Quinnipiac University found Florida's Democratic Sen. Bill Nelson tied with Republican Rick Scott in a poll released this week.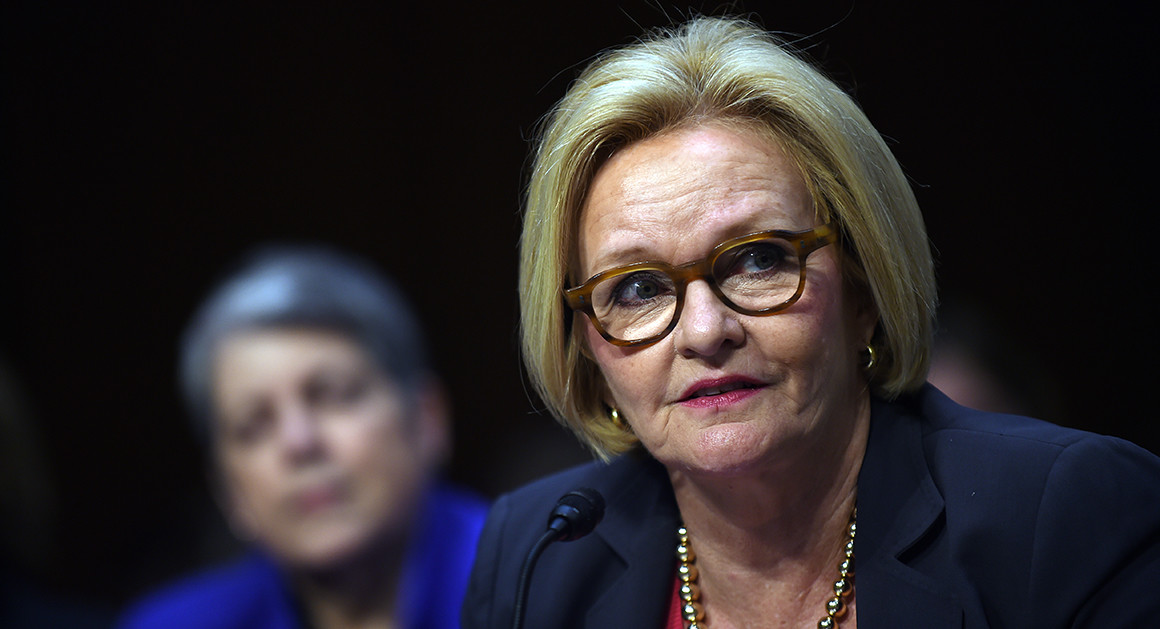 — "Trump colors the fall campaign landscape: 'He's been the only thing that matters'" via Ashley Parker and Philip Rucker of The Washington Post
— SCOTT VS. NELSON —
Shot — "Rick Scott start(ed) campaign bus tour Sunday. First stop? Don't tell the media." via Steve Bousquet of the Tampa Bay Times — Scott's campaign sent out a press advisory Saturday saying the "Make Washington Work Bus Tour" would open at Captain Anderson's, a seafood restaurant in Panama City Beach owned by the family of Jimmy Patronis. Oh, really? Not exactly. Multiple sources said Scott planned a visit at 11 a.m. Central time Sunday at one of his favorite campaign haunts, The Donut Hole at 6745 U.S. Highway 98 in Santa Rosa Beach. A woman who answered the phone at the business Saturday and who checked with a co-worker said Scott would be there "at about 11" Sunday.
Chaser — "Scott skips campaign stop, avoids beach access law critics" via Steve Bousquet of the Tampa Bay Times — Scott … was a surprise no-show after about a dozen people showed up to protest his signing of a controversial beach access law. … His big blue motor coach was seen on the city's streets Sunday morning and an advance team was at the doughnut shop handing out "Let's Get to Work" campaign signs. A special sound system was installed for the event. Scott is usually very punctual. Customers immediately sensed that something was amiss when he wasn't there soon after 11 a.m., the time his campaign provided.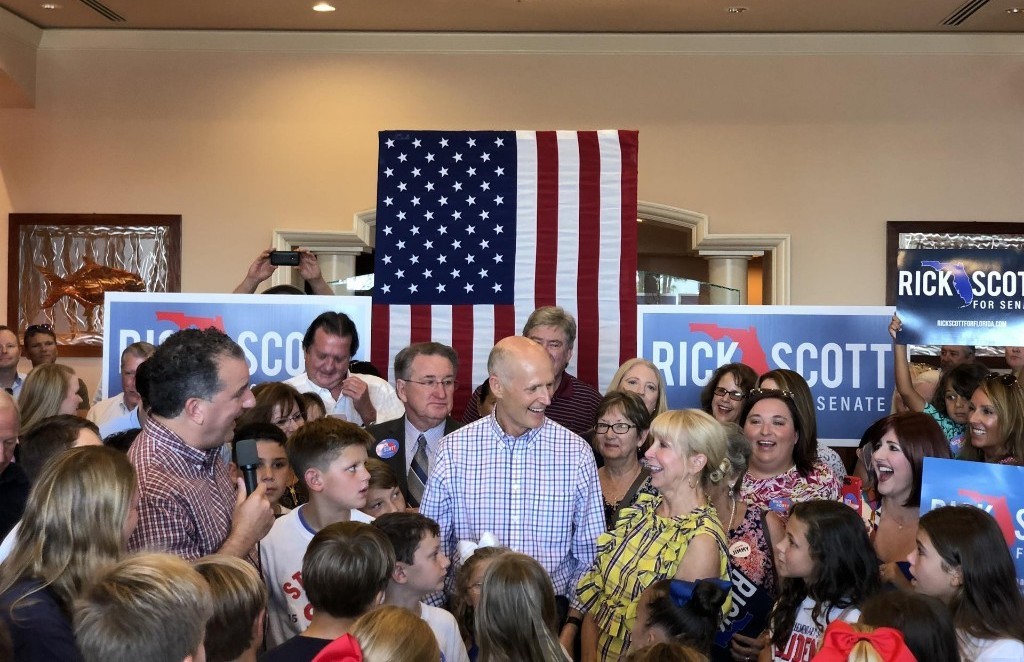 Tweet, tweet:
So, @FLGovScott "course-corrected" and blew off the Florida citizens who had gathered at The Donut Hole in SantaRosaBeach to let their feelings be known about HB 631 and to challenge him to repeal it and restore Customary Use on ALL #Florida BEACHES for perpetuity. #FlaPol pic.twitter.com/6l6o8CucRJ

— Fannie and Freddie (@Lizatthebeach) September 9, 2018
Assignment editors — Gov. Scott continues his "Make Washington Work" bus tour, 9 a.m., Mac Paper, 3300 Philips Hwy., Jacksonville.
— DESANTIS VS. GILLUM —
"How GOP warnings about Venezuela and socialism could hurt Andrew Gillum in Miami" via David Smiley of the Miami Herald — From the moment the November ballot was set, Republicans' message about Democratic gubernatorial nominee Gillum's platform has been consistent: Florida can't afford to adopt his "socialist" agenda. How that characterization — ruled "false" Thursday by fact-checking website PolitiFact — will play around the state is hard to predict. But it's highly likely that the strategy will be effective in heavily Democratic Miami-Dade County, where Republicans are courting hundreds of thousands of exiles who've fled communist and socialist nations to keep Gillum from running up the score.
"Republicans accuse Chris King of anti-Semitism for 1999 'nailed to the cross' quote" via Steven Lemongello of the Orlando Sentinel — King, 39, of Winter Park, was quoted in a 1999 story in the Newhouse News Service story about the Harvard Crimson newspaper's skepticism of his Harvard Undergraduate Council candidacy. "I was nailed to the cross," said King, a devout Christian then and now. "And most of the editorial staff that was so hard on me, the vast majority were Jewish." The quote first came up in the campaign in June in a story on the site Orlando Rising. King, then a candidate for governor, apologized and said it was "from when I was 20 years old [and] is completely at odds with my beliefs. It was a hurtful and stupid comment."
"'Monkey this up' flap a 'nothing burger,' says Ron DeSantis" via A.G. Gancarski of Florida Politics — Saturday saw the Congressman from Marineland on Fox News Channel with Neil Cavuto, when the longtime host asked DeSantis if he regretted using a turn of phrase characterized in many quarters as a racist "dog whistle" comment. "It's a phony controversy," DeSantis said, a distraction from Gillum's proposal to raise corporate taxes from five to seven percent. When asked if he would use the phrase again, DeSantis exclaimed "of course not! Of course not," before lapsing back into a de facto defense of the phrasing. "People are going to demagogue what you say," DeSantis contended, adding that "the voters know this is a nothing burger … I'm not going to be derailed by these controversies."
"'Russian Ron' DeSantis? Florida Dems question loyalties in new ad" via A.G. Gancarski of Florida Politics – The ad begins with DeSantis on television defending President Trump, offering the money quote "Collusion is not a crime." From there, a series of folder graphics, sporting the names of Trump inner circle members from the campaign, such as campaign manager Paul Manafort and surrogate Michael Flynn, followed by a series of names of Russian conspirators. Stamped across the folders: the word "guilty." To view the video, click on the image below:
Now live – Florida Democrats have launched a website attacking "DeSantisCare." "In Fox News green rooms and late-night Freedom Caucus meetings, DeSantis has been working to develop the perfect plan to raise Floridians' health care costs, take away their coverage, gut protections for pre-existing conditions, and lower seniors' standard of living," reads the site.
Assignment editors — DeSantis and running mate Jeanette Nunez will kick off their campaign at 6 p.m., Bay of Pigs Museum & Library, 1821 SW. 9th St., Miami.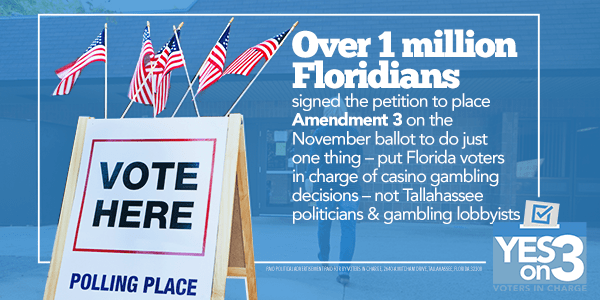 — CRC CHAOS —
"Supreme Court removes Amendment 8 from ballot" via Jeffrey Solochek and Emily Mahoney of the Tampa Bay Times — Justices, in a narrowly divided 4-3 decision, upheld the decision by a lower court that Amendment 8, scheduled to appear on the Nov. 6 ballot, misled voters by not clearly stating its true purpose and never mentioning charter schools by name. The Republican-controlled state government has generally been more receptive to charter schools than local school boards — and this proposal would have helped expand the amount of public dollars steered to privately managed charter schools, critics of the ballot measure had argued. The court's ruling is final, allowing elections supervisors across Florida to complete their Nov. 6 ballots almost immediately so that they are mailed to registered voter living overseas.
Tweet, tweet:
Students & parents lost today. Florida voters deserved to decide on Amendment 8, not activist judges. Defenders of the education monopoly prevailed this time, but we will continue to fight for education … https://t.co/jeZ2bKiQGm

— Erika Donalds (@ErikaDonalds) September 7, 2018
"Amendment 10 OK'd for ballot by Supreme Court" via Jim Rosica of Florida Politics — The state's Supreme Court on Friday unanimously upheld a lower-court ruling approving Amendment 10, which would overhaul state and local governments by requiring certain offices now appointed to be elected. That means the constitutional change remains on the Nov. 6 ballot, though it still must be approved by no less than 60 percent of voters to take effect. The ballot measure, created by the 2017-18 Constitution Revision Commission, had been opposed by charter counties, such as Miami-Dade and Volusia. The measure would make the five local constitutional offices — sheriff, tax collector, supervisor of elections, clerk of the court and property appraiser — mandatory and require elections for the offices in all 67 counties. It would also prohibit charter counties from abolishing or modifying those offices.
"Off to the races: Supreme Court clears dog racing-ban for ballot" via Jim Rosica of Florida Politics — The Florida Supreme Court ordered a proposed constitutional amendment that would ban betting on live greyhound racing back on the ballot, reversing a lower-court judge. Now, if approved by at least 60 percent of voters in November, the measure could sound the death knell of the state's 87-year-old greyhound industry. In Florida, live dog racing is still conducted at 11 tracks. The court, in a 6-1 decision, overturned a previous order by Circuit Judge Karen Gievers, who ruled that Amendment 13's ballot title and summary would mislead voters, calling it "outright 'trickeration.' " Justice Peggy A. Quince dissented … The challenge "was filed because greyhound breeders know that when Amendment 13 appears on the ballot, Floridians will vote 'yes' for the dogs," said the Protect Dogs-Yes on 13 campaign, which is promoting passage of the amendment. "Florida has a proud tradition of leading on animal welfare, and we are confident Amendment 13 will pass in November."
"New ad campaign supports felon voting rights restoration" via Ryan Nicol of Florida Politics — A new 60-second ad, going statewide, is aimed at garnering support for the restoration of voting rights for convicted felons who have served their prison sentence. The ad campaign was launched by the Alliance for Safety and Justice (ASJ) in partnership with the Florida Rights Restoration Coalition (FRRC). The ad, titled "Time Done," shows the fictionalized story of a man struggling to readjust to life after being released from prison. Whether applying for a job or registering to vote, the man is routinely asked about his status as a felon, often being denied opportunities because of it.
Click on the image below to watch the ad:
— PARDON —
More than a year has passed since the Legislature unanimously recommended the Florida Cabinet issue posthumous pardons for the Groveland Four — Charles Greenlee, Walter Irvin, Samuel Shepherd, and Ernest Thomas — and the Cabinet still has yet to act.
Gov. Scott, Attorney General Pam Bondi, Agriculture Commissioner Adam Putnam and CFO Jimmy Patronis haven't publicly expressed whether they intend to issue the pardons for the four black men falsely accused of rape in 1949.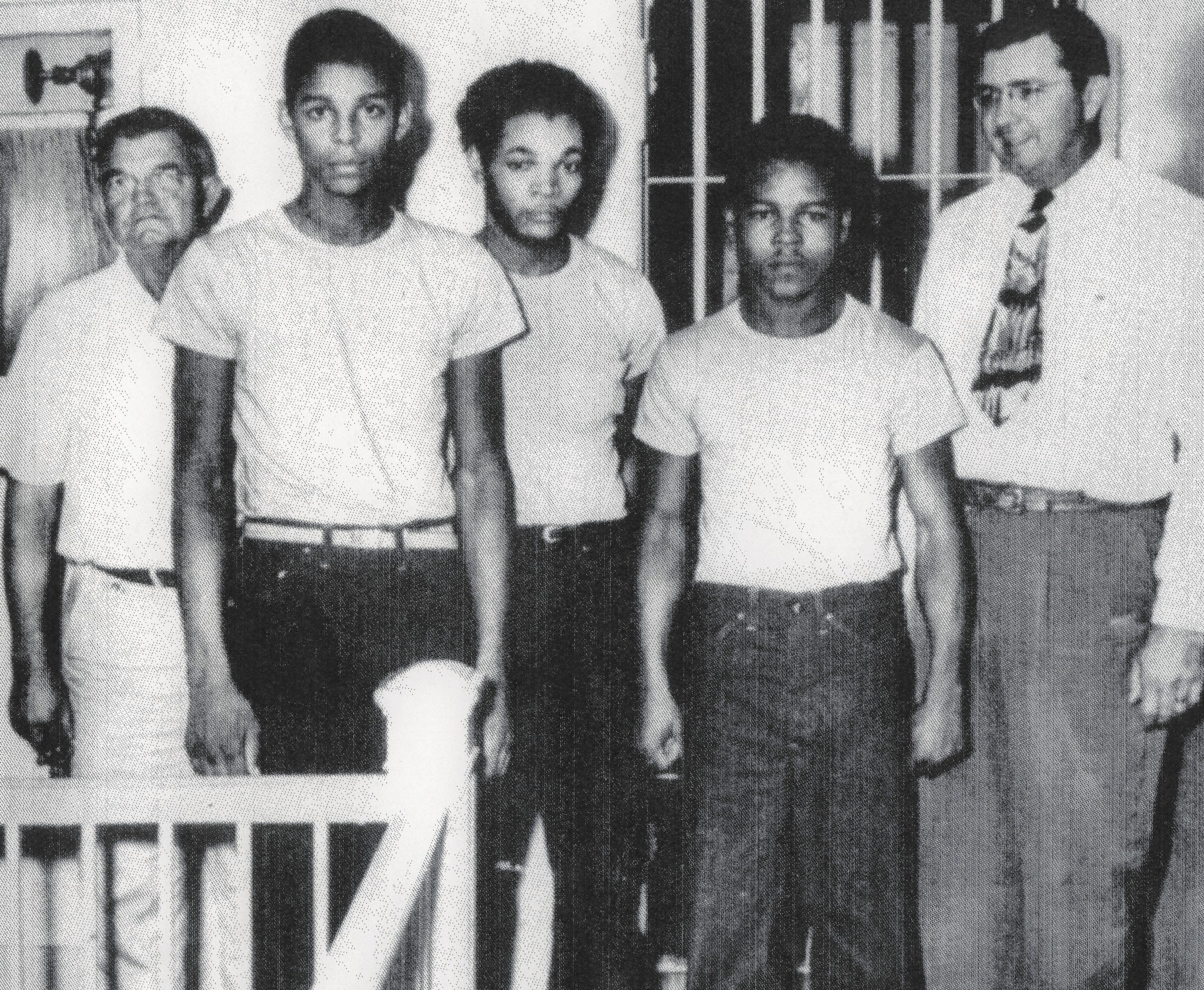 That's a stark contrast, we report, from the slate of Democratic candidates hoping to take over the governorship and Cabinet. Gillum, the Tallahassee Mayor, is ready to pursue pardons "following the will of the Legislature" if he is elected governor, according to his spokesman.
Nikki Fried: "As AG Commissioner, and a member of the Cabinet, I would not hesitate to move the clemency review process, and these long-deserved pardons, forward quickly."
Sean Shaw: "I will do everything within my power to bring closure for these families if this is not resolved by my first Clemency Board meeting as Attorney General."
Jeremy Ring: "It makes me incensed that the Cabinet would just ignore the will of a bipartisan Legislature."
— MORE NOTES FROM THE CAMPAIGN TRAIL —
Fresh poll – In the first survey of the unexpectedly competitive race for Florida Agriculture Commissioner, Democrat Nikki Fried begins the general election campaign with two-point lead over Republican Matt Caldwell. St. Pete Polls — the polling outfit that had the most reliable numbers in the primary election — pegs the race at 47 percent to 45 percent with 8 percent undecided. The survey is part of Wellness Week —  our effort to bring readers the most up-to-date info on the major statewide contests on the November ballot and the politics of cannabis in Florida. Hurting Caldwell's standing is his opposition to the medical marijuana law approved by voters in the 2016 election. Forty-nine percent of voters are less likely to vote for him after they are made aware of this, even though Caldwell helped pass Florida's low-THC med. marijuana law.
"Nikki Fried, Jeremy Ring campaign on algae solutions on Caloosahatchee River" via Jacob Ogles of Florida Politics — Democratic Cabinet candidates Ring and Fried held a town hall on the Caloosahatchee River and committed, if elected, to bring stakeholders together to combat the dual plagues of blue-green algae and red tide. At a joint North Fort Myers campaign stop, Ring, a candidate for Chief Financial Officer, stressed the need for all parties involved with pollution problems around Lake Okeechobee to rally around a unified solution. Both Ring and Fried, the Democratic nominee for Agriculture Commissioner, said the executive branch could take immediate steps to prevent further harmful algal blooms.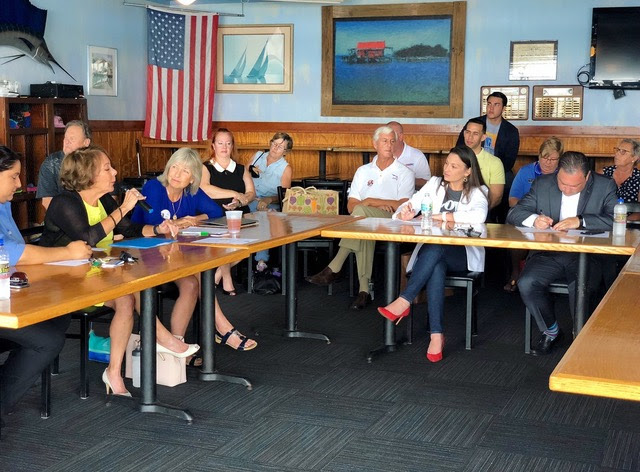 Assignment editors — Fried and Congressman Charlie Crist will hold a joint conference call to discuss the need for medical marijuana policy reform, 9:30 a.m. RSVP for call-in info: [email protected].
"'Time for a change': Lauren Baer hits Brian Mast on GOP tax law" via Ryan Nicol of Florida Politics — Baer is out with a new 30-second ad which knocks Republican Mast's support for last year's GOP tax cuts law. Baer, a former official in the Barack Obama administration, is trying to oust Mast from his seat in Florida's 18th Congressional District. The ad, titled "Mel," features commentary from Mel Liebman, owner of The Clock Shop of Fort Pierce. In the ad, Liebman and Baer bemoan the tax cuts in a conversation about the law's effects.
Click on the image below to watch the ad:
"Mike Hill's comeback bid needed every trick in the book" via Drew Wilson of Florida Politics — Hill's performance could all be due to his higher name recognition. HD 1 shares a border and media market with his old seat, HD 2, where he won a couple of elections. Two years ago, he also spent nearly $200,000 in campaign dollars running in the SD 1 Republican primary, where he lost by 14 points to now-Sen. Doug Broxson. But the late break this year toward Hill could also be due to a string of deceitful mailers, disinformation, racially charged and sexist comments, shady campaign stunts and a fake endorsement from President Donald Trump in the closing days of the race.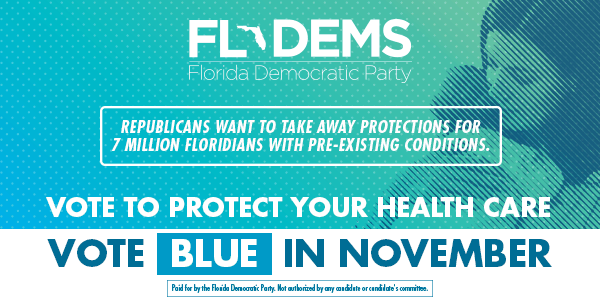 — STATEWIDE —
"Emails show palm tree contractor got special access to FDOT Secretary and advance notice of projects" via Adam Walser of WTSP — I-Team has discovered hundreds of emails that shine a light on how the state's largest palm tree contractor landed nearly $50 million in FDOT contracts to plant those trees. "I don't know what they're planting them for," said Willie Brown, who runs a transportation company in Manatee County. Brown was referring to the nearby I-75/Highway 301 interchange, where FDOT spent more than $1 million on landscaping. That interchange was part of a project launched by Gov. Scott in 2012 called the "Bold" landscape program, in which hardwood trees and shrubs were replaced with palm trees, many of which are non-native to Florida and cost thousands of dollars each. A letter showing that Homestead tree farmer Manuel Diaz pitched the idea of "Bold" to the governor soon after he was elected. Records show Diaz and his businesses donated at least $60,000 to help Scott get elected.
"Legislators reject Gov. Scott on school security" via Gary Fineout of The Associated Press — Despite repeated requests from Gov. Scott, legislative leaders have officially refused to steer $58 million to school districts to help them hire more campus police officers. Under the guardian program school districts were eligible to receive money to train school staff to act as armed guardians on school campuses. But most districts have opted instead to hire officers even though some districts have struggled to come up with enough money to pay for them. … Sen. Bill Galvano, the incoming Senate president, wrote a letter to Scott on Friday telling him he would not support the request. He said the guardian program is still evolving and more districts may opt into it in the future.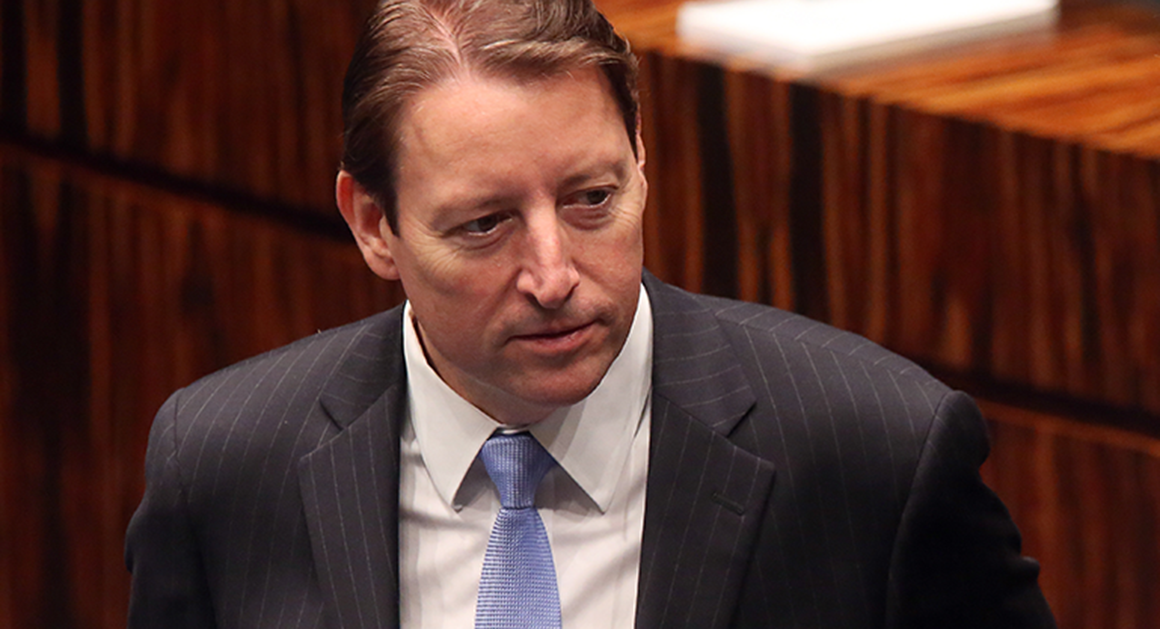 "Next governor may have budget surplus to work with" via The Associated Press — Florida's next governor may inherit a small budget surplus during his first year in office. A new budget forecast released Friday by state economists shows the state is expected to bring in enough money in 2019 to meet its needs for public schools and health care programs while leaving $1 billion available for reserves. The three-year forecast will be presented to legislators this coming week. Economists are projecting a relatively small surplus of about $223 million.
"State apologizes for SunPass problems" via the News Service of Florida — At the start of a Florida Transportation Commission meeting Thursday, Department of Transportation Secretary Mike Dew said motorists should not have endured the issues that arose from the $287 million project, which took longer than planned and created a processing backlog of several hundred million toll collections. "This is not what they expect. This is not what they deserve," Dew said. "This is not what SunPass is supposed to do. And they had to endure a lot of complications over the course of the summer."
"Hundreds pack meeting on beach access in Panhandle" via Steve Bousquet of the Tampa Bay Times — The crowd of 800-plus at South Walton High School and the intensity of views were the latest signs of how strongly people feel about this quality-of-life issue after Gov. Scott signed a bill that makes it harder for cities and counties to pass local laws protecting public beach access. The law (HB 631), which attracted little public attention in the 2018 session of the Legislature, is seen as a direct response to Walton County's adoption last year of a beach access law that has been challenged unsuccessfully by private property owners.
"Red Tide arrives in Pinellas, killing hundreds of thousands of fish" via McKenna Oxenden and Megan Reeves of the Tampa Bay Times — Pinellas County environmental officials have reported hundreds of thousands of dead fish on and off the coast of area beaches stretching more than 20 miles from Clearwater to St. Petersburg, confirming that Red Tide has reached the Tampa Bay area. The first report of fish kills came from the city of Clearwater on Friday, said Kelli Levy, Pinellas' director of environmental management. Around noon Saturday, the city of St. Petersburg reported "hundreds of thousands" more. Madeira Beach, Redington Beach and Treasure Island have also been affected, she said. Levy could not provide an overall estimate of how many fish have been found.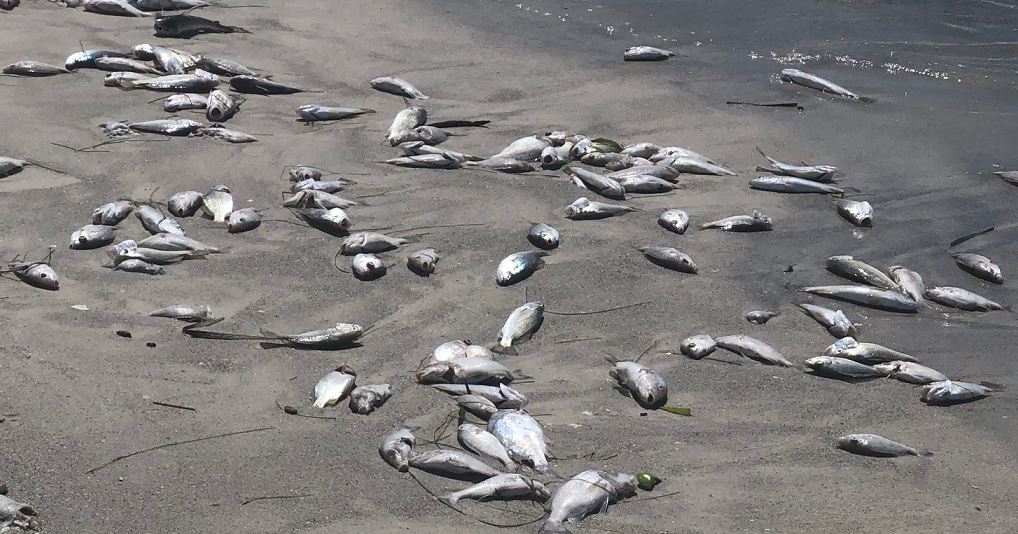 —"Experts point to red tide, blue-green algae for some problems in SWFL's bee population" via Michael Braun of the News-Press
"Race-baiting Tony Daniel charged with battery after clash over one of his signs" via Bre Bradham of the Tampa Bay Times — It was not an uncommon sight for Tampa residents. Local provocateur Tony Daniel was standing on a street corner Friday, megaphone and racist sign in hand. But then a woman slapped his sign, police say, and Daniel hit her in the face with his electronic megaphone. Another woman joined the brawl, which spilled into the street. When it was over, Daniel, 60, was arrested on a charge of aggravated battery with a deadly weapon — the megaphone — and booked into the Hillsborough County Jail.
"Justices slated to hear charter county battle" via the News Service of Florida — The Florida Supreme Court will hear arguments Nov. 8 in a dispute about a voter-approved change that called for Orange County constitutional officers to be chosen in nonpartisan elections. The court Friday issued an order that scheduled oral arguments in the case. Orange County voters in 2014 supported revamping the county charter to include nonpartisan elections for the clerk of circuit court, comptroller, property appraiser, sheriff, supervisor of elections and tax collector. Constitutional officers filed a lawsuit, and a circuit judge rejected the change, concluding that the issue was "pre-empted" to the Legislature.
"Oral arguments ordered in state office complex 'bat poop' case" via Jim Rosica of Florida Politics — An appellate court has granted a request for oral argument in a dispute between the owners of a Tallahassee office complex and several state agencies who bolted on the master lease. Dockets reviewed Thursday show an argument date of Oct. 9 before the 1st District Court of Appeal in a lawsuit over Northwood Centre, a former shopping mall-turned-office complex that had been home to the Department of Business and Professional Regulation (DBPR) and others. Northwood Associates, owners of the property, appealed after Circuit Judge Karen Gievers ruled in favor of the agencies. Critics called the complex a "biological hot zone" after inspectors discovered 10 pounds of bat feces in the ceiling above the desk of then-DBPR Secretary Ken Lawson.
"17th Circuit creates 'civility magistrates' " via The Florida Bar News – With social media brawls dominating headlines and faith in public institutions plummeting, 17th Circuit Chief Judge Jack Tuter is determined to keep civil courts civil. The result is Administrative Order 2018-35-Civ, which gives circuit judges the ability to appoint volunteer "professionalism and civility magistrates" to help resolve petty disputes, lower the emotional temperature, and correct overly aggressive behavior. "We were trying to do something that's a little bit out of the box," Tuter says. "Something that we think would assist the lawyers and cut down on the acrimony in the courtroom and provide an avenue to resolve what have turned out to be personal disputes rather than real legal disputes." Lawyers who make it impossible to schedule hearings by ghosting opposing counsel, lawyers who blow up depositions with meaningless objections, or who refuse to agree where and when to conduct them, or lawyers who otherwise behave unprofessionally, could be ordered to appear before a volunteer magistrate, often a senior partner in one of Broward County's largest and most respected firms.
"RIP 'Every day hero': Flags at half-staff for Taylor J. Galvin" via Florida Politics — Gov. Scott ordered flags at half-staff for Taylor J. Galvin, a U.S. Army Chief Warrant Officer 3 (CW3). Galvin died after an Aug. 20 helicopter crash in Iraq. His wife's family live in Cedar Key. Scott directed the U.S. and state flags to be flown at half-staff at the Levy County Courthouse in Bronson, Town Hall in Cedar Key, and at the Capitol in Tallahassee … A tribute to him written by his wife and in-laws is in the Cedar Key News … "In Taylor's final letter he wrote, 'If I died at work, I want you to know that I died doing what I believe in and what I believe is right.' "
"Done deal: Medical marijuana's MedMen closes on Florida acquisition" via Jim Rosica of Florida Politics — MedMen Enterprises Inc. of Los Angeles, the country's biggest medical marijuana provider, on Friday said it had closed a deal to buy a medical marijuana treatment center license and "related assets" from Central Florida's Treadwell Nursery. The $53 million deal, first announced in June, includes "prime retail locations with long-term leases in Ft. Lauderdale, Miami Beach, West Palm Beach, St. Petersburg and Key West," the company said in a news release. "The state has high tourist activity and is home to the largest elderly community in the nation," the release said. "Our entry into Florida through this acquisition demonstrates our growing national footprint as well as our ability to execute," said Adam Bierman, MedMen chief executive and co-founder. "Our real estate team is hard at work preparing to put MedMen branded stores in the most coveted locations in Florida — locations in highly desirable and defensible market areas with high foot traffic and proximity to popular brand retailers."
— TRAYVON TO TRUMP —
The series finale of "Rest in Power," the six-part docuseries about Trayvon Martin's murder, explores the link between Martin's death and Donald Trump's victory four years later, reports the Daily Beast.
"These very kind of raw, racial issues came to the fore … and it didn't benefit the Democratic Party apparently as much as it did Donald Trump," explains veteran political reporter Marc Caputo in the episode.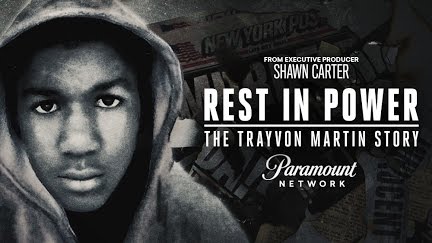 The implication? The rekindling of racial issues in the Sunshine State could've helped nudge more white voters to the polls.
Turnout: "The white turnout for Trump was unexpectedly large," adds Caputo. "We didn't expect [Trump] to run up the score as much as he did, but in hindsight, it might not surprise us so much that he did."
Slice of reality: Per Daily Beast, "Trump's stunning 2016 win in Florida served a microcosm of the general election: despite losing to Hillary Clinton in the urban areas of southern Florida, he dominated in every other corner of the state and eventually won by 1.4 percentage points, or 134,000 votes."
When to watch: Monday, September 10 at 10 p.m. ET/PT on both the Paramount Network and BET.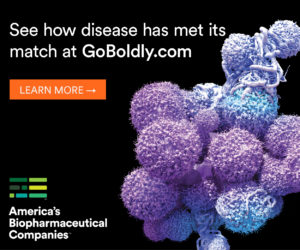 — OPINION —
"Lucy Morgan: No Governor in modern times has been more secretive than Scott" via Lucy Morgan for Florida Phoenix — Day after day, that's the schedule sent out by Gov. Scott as he travels the state campaigning for the U.S. Senate. It's not that he ever told us where he was, but the dearth of information is far more pronounced these days. No governor in modern times has been as secretive about his whereabouts or the company he keeps. In days gone by, past governors were very upfront about their travels. Daily schedules told reporters where governors were going; what airplanes they were traveling on, and who else was on the planes, including Florida Department of Law Enforcement agents.
"John Stemberger: Gillum in two words: Impressive and radical" via John Stemberger — In terms of political currency, Gillum is the package. He could be the most impressive Democrat candidate for Governor in modern Florida political history. But he is also the most radical. He self-identified in the primary as the "true progressive in this race," and the USA Herald called Gillum the "far-left choice" in the Democratic field. CNN reported, "Gillum was, without question, the choice of liberals in this race" and said the lesson of the primary election was, "you can't be too liberal."
"A year after Hurricane Irma, South Florida is better prepared for the Big One — finally" via the Miami Herald editorial board — A year ago this Monday, Hurricane Irma made landfall in the Florida Keys. Although it only brushed many of us — it punished Middle Keys residents where homes were inundated, and insurance-related struggles continue. In terms of wind speed, it was the strongest hurricane to hit Florida since Charley in 2004. But Irma did something other hurricanes hadn't. It gave rise to a robust concept that we need to be more resilient as a community and as individuals in the face of catastrophic storms. As a community, we need to be better prepared so that we can bounce back quicker, with less damage, when a storm hits. Individually, we need to rely on ourselves and less on government help.
— MOVEMENTS —
Appointed — State Rep. Rene Plasencia (reappointed) to the Board of Control for Southern Regional Education; Gregory Littleton and Daniel Dorrell (both reappointed) to the Polk State College District Board of Trustees; Lindsey Lander, Dr. Miguel Tepedino and Dr. James Surrency to the Florida Gateway College District Board of Trustees; and Tina Calderone to the Seminole State College District Board of Trustees.
"Personnel note: Sara Clements joins McGuireWoods Consulting" via Florida Politics — The Florida office of McGuireWoods Consulting has hired Clements, who starts today. She'll be on the Florida Government Affairs and National Education teams as a vice president, out of the firm's Tallahassee office. Clements joins the firm after six years of leading government affairs in-house for education nonprofits in Florida. "Sara's depth of experience advocating on behalf of students, teachers and Florida's public education system and extensive knowledge of education policy issues in our state brings welcomed breadth to our team," said Sean Stafford, senior vice president and director of McGuireWoods Consulting Florida Government Affairs team … She most recently led external and legislative affairs for Step Up For Students, the largest scholarship funding organization in the nation.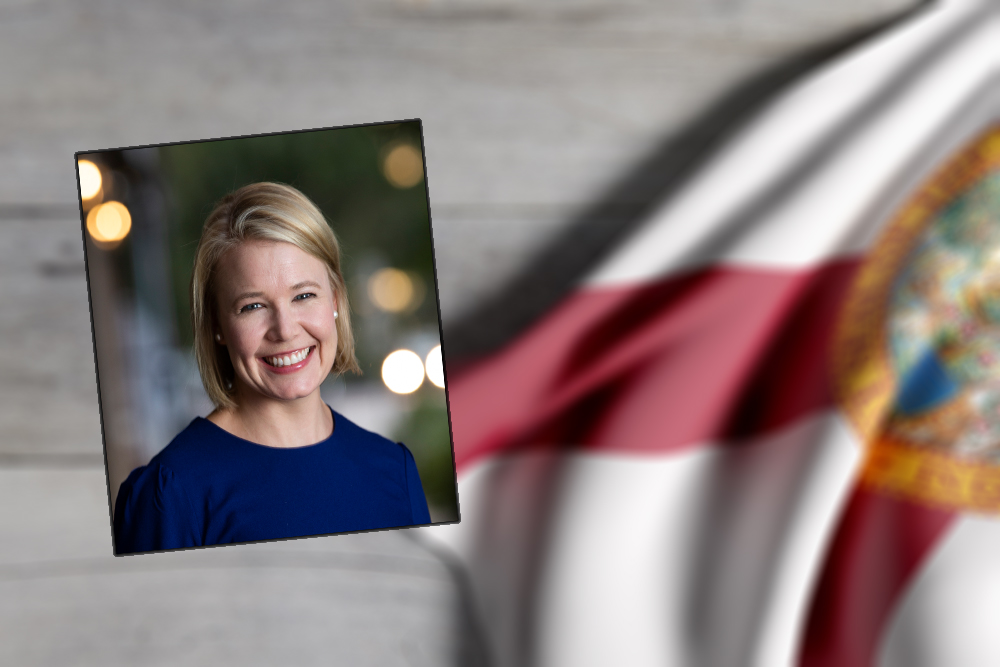 "Personnel note: Nichole Geary heads to Floridian Partners" via Florida Politics – Geary, formerly the Florida Department of Health's (DOH) General Counsel, is joining Floridian Partners, LLC's government affairs and law practice, the firm announced Monday. Geary, who will be in the firm's Tallahassee office, will focus on health care policy, medical cannabis regulation, strategic business consulting, and general legislative and executive branch advocacy under the firm's government affairs division.
New lobbying registrations:
Richard Brightman, Hopping Green & Sams: The Forestland Group
Matt Bryan, David Daniel, Thomas Griffin, Jeff Hartley, Lisa Hurley, Jim Naff, Smith Bryan & Myers: Roller Skating Association International
Richard Chait: Florida Workers' Advocates
Rachel Cone, James Smith, Southern Strategy Group: Florida Senior Living Association
Rob Fields, Capitol Agility: DocuSign
Amanda Gorman, Adams St. Advocates: The Children's Forum, Five Points Technology Group, Florida Pharmacy Association, Symantec Corporation, Unisys Corporation
Jeff Sharkey, Capitol Alliance Group: Hyperloop Transportation Technologies
Meredith Stanfield, Department of Financial Services
— ALOE —
Tweet, tweet:
FSU Marching Chiefs at the half, another nice tribute to Burt Reynolds pic.twitter.com/8geckSs57M

— Bob Ferrante (@BobFerrante) September 9, 2018
"Why Russian trolls may be more excited that the NFL is back than you are" via Donie O'Sullivan and Aaron Kessler of CNN — The same Kremlin-linked group that posed as Americans on social media during the 2016 US presidential election has repeatedly exploited the controversy surrounding the NFL and players who have protested police brutality and racial injustice during the national anthem, playing both sides in an effort to exacerbate divides in American society. The debate is almost certainly an irresistible one for the Russians, given that it includes issues of race, patriotism and national identity — topics the Russian trolls sought to exploit during the run-up to the election, and have continued to focus on in the two years since. CNN worked with researchers at Clemson University that have archived millions of tweets sent by the Internet Research Agency, a Russian troll group that was indicted by Special Counsel Robert Mueller in February. The accounts' links to Russia were discovered by Twitter, which provided details about them to Congress. The data show trolls repeatedly weighing in on the debate, using different accounts to take both sides. While they used some accounts to push petitions to fire the protesting players, they used others to hail them as heroes.
Happy birthday to the incredibly talented Katie Ballard. We pretty much invented our '30 under 30′ and 'Rising Star' awards to recognize her work. What a force she is and will be. Celebrating over the weekend were state Sen. Anitere Flores, state Rep. Thad Altman, as well as former state Rep. Ed Narain.