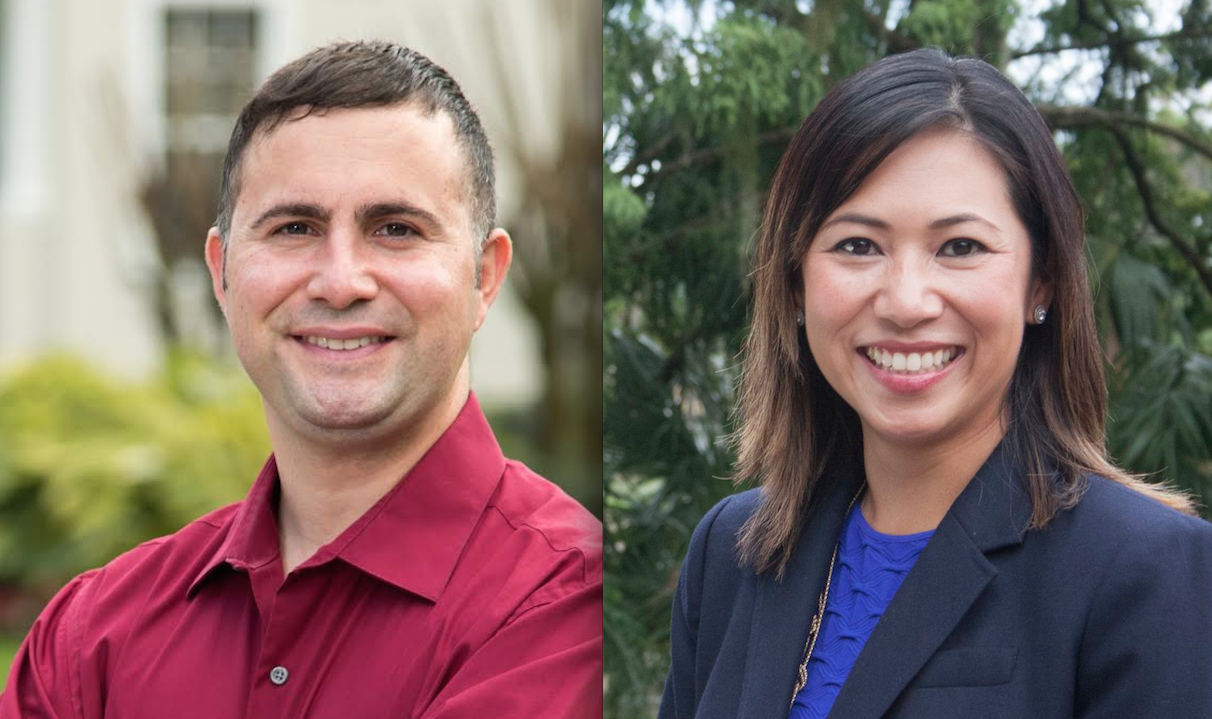 Insurgent centrist Democrats in the U.S. House of Representatives including U.S. Reps. Stephanie Murphy and Darren Soto from Central Florida have reached a deal with House Minority Leader Nancy Pelosi Wednesday for rules reforms that would lead the party rebels to support her for House Speaker.
The deal is lesser in sweep and commitment than the demands the Problem Solvers Caucus had posed to Pelosi, even as recently as Tuesday. But the deal addresses some of the key concerns that Murphy, Soto and the others had raised toward their calls for increased  legislative opportunities for rank-and-file members, including those of the opposing party, and more openness about the House legislative process.
As a result, Pelosi apparently secured the votes of at least seven of the nine Democratic members of the Problem Solvers Caucus, which she might need because they are not the only uprising against her potential renewed leadership.
"I appreciate Leader Pelosi's willingness to work with the Problem Solvers Caucus to support concrete reforms that will facilitate bipartisan cooperation in what will be a divided Congress," Murphy declared in a statement issued Wednesday afternoon.
"With these rules reforms, the new Congress will be the most transparent, accountable and productive one in recent history. At its core, our goal was to give each member a greater voice and ability to get things done on behalf of their constituents. We applaud Nancy Pelosi for her visionary support of these critical good government reforms and I am excited to cast my vote for her for Speaker today," Soto declared in his statement.
Murphy, Soto, and the other members of the bipartisan Problem Solvers Caucus had first put forth a proposed House rules changes package in June. They dubbed it the "Breaking the Gridlock" package, contending the dozen proposal were necessary to decentralize power in the U.S. House over such things as deciding whether bills will be debated and voted on in committees, whether amendments or full bills would be debated and voted upon by the House, and how committee appointments are made. The caucus members vowed to support no speaker candidate from either party unless he or she agreed to the changes.
That vow was renewed and intensified after the election, when Democrats won control and it became likely Pelosi, of California, would regain the speakership she held from 2007-'11. Murphy, Soto, and the other seven Democrats on the committee refined their Breaking the Gridlock demands in a letter to Pelosi shortly after the election, reminding her that they would not vote for her without an agreement, creating potential of holding up or even blocking her election as speaker in January.
Pelosi and the Democratic Problem Solvers caucus members have met a several times since then, negotiating toward a compromise. The Problem Solvers also met with Democratic U.S. Rep. Jim McGovern of Massachusetts, the ranking member and likely future chair of the House Rules Committee.
The compromise was announced Wednesday afternoon, shortly before the full Democratic House caucus began casting votes for the party's nominee for the next speaker, almost certainly Pelosi.
Among the reforms Pelosi and the Problem Solvers agreed to:
– The creation of a "Consensus Calendar" which becomes a place for new life for bills that have stalled in committees but which have drawn at least 290 co-sponsors. Such bills would have a 25 legislative-day clock. If the key committee does not report out the bill during that time, it would go onto the new Consensus Calendar. During specified periods, House leadership would be required to bring at least one bill from that calendar to the floor each in-session week.
– A protocol would be developed to add a preference to hear amendments that have at least 20 members of each party as cosponsors.
– A process would be developed to streamline the discharge petition process for petitions that have at least 218 signatures.
– There would be a required notice time of three business days for committee markups.
– The leadership would commit to more-fair party ratios for committee assignments.
"The American people are tired of hyper-partisan gridlock and want to see Members of Congress working together to solve the major challenges we face today as a nation," she continued. "Holding true to the promise I made to my constituents, I'm proud we secured these commonsense rules reforms that will increase transparency and consensus building in the U.S. Congress. As the first woman Speaker she has proven herself to be a force to be reckoned with and someone willing to listen to the diverse voices that make the Democratic Caucus great. I look forward to working with both parties in the 116th Congress to find solutions on critical issues important to central Florida families like health care, immigration, and infrastructure."