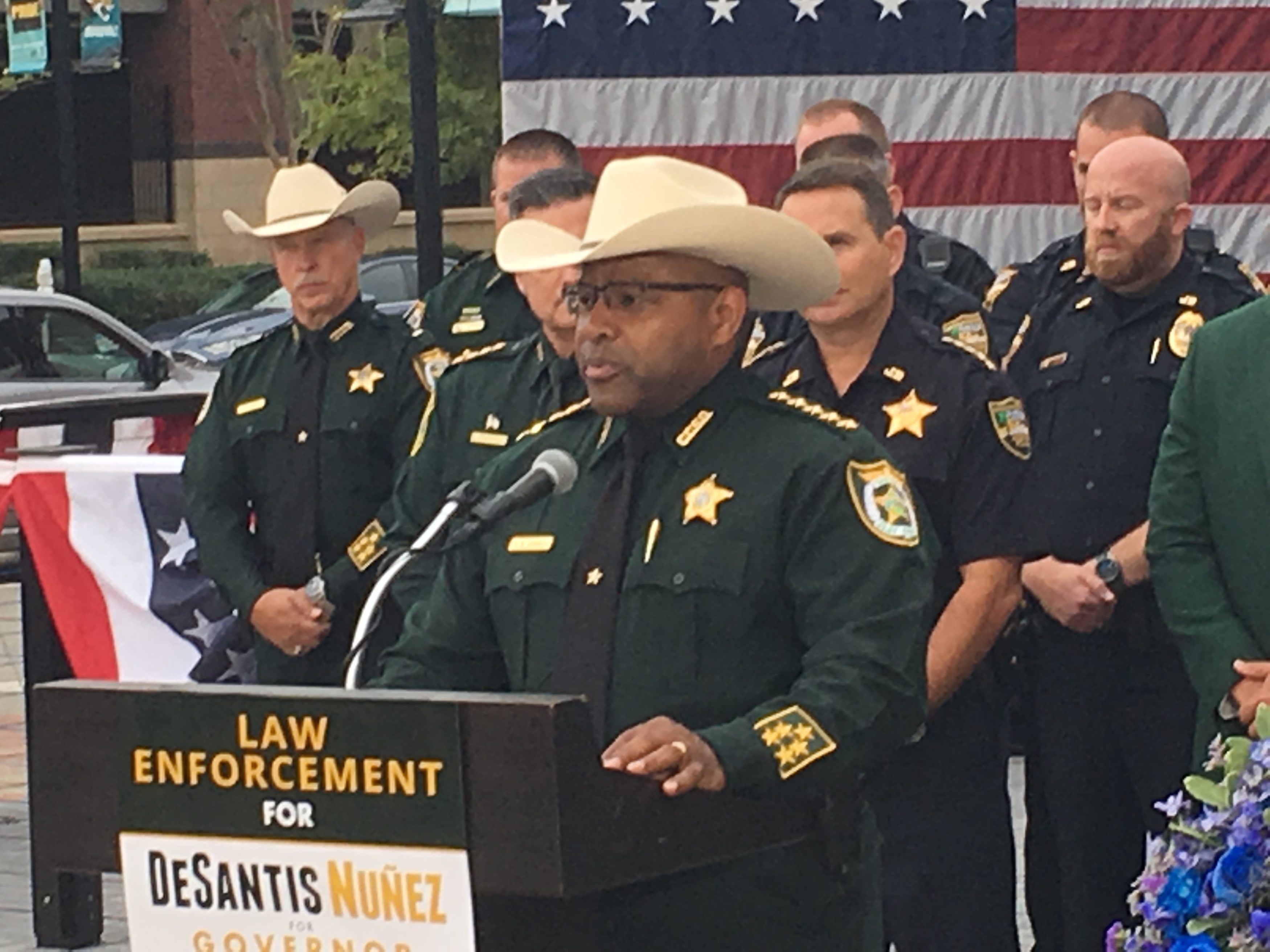 DeSantis hasn't had a "formal briefing" on the matter.
Clay County Sheriff Darryl Daniels was a strong backer of Gov. Ron DeSantis during the 2018 general election.
However, recent weeks have seen Daniels dealing with a major scandal: the now-Sheriff paid off a former workplace subordinate with whom he had a long-term affair when he was running Duval County's jail.
The Sheriff accused that subordinate, Cierra Smith, of "stalking" him, a charge that proved groundless.
Daniels is currently in a holding pattern. He has resigned from two local boards, the Orange Park Medical Center and the St. Johns Classical Academy.
Despite the issues in Clay County, DeSantis is withholding action such as suspension and removal — for now.
"I've not been given any official briefing," DeSantis told Action News Jax and Florida Politics on Wednesday. "I've heard through the media and other things that there [were] issues."
"We'll take a look at it, but I'm sorry to see that there's this type of allegations," DeSantis added.
When reminded of Daniels' general election support, DeSantis kept his distance, noting that Daniels "campaigned against [him] in the primary."
"That's just how these things go," the Governor noted. "It is what it is."
"But if there's anything I've shown in my short time as Governor, it's being willing to hold people accountable regardless of party," DeSantis added, noting that he suspended the Republican Superintendent of Schools in Okaloosa County early in his term.
"I cleared out all of Rick Scott's appointees on the Water Management Board," DeSantis continued, "If this rises to the level after I review it, we're going to treat it like anybody else."
However, without a "firsthand briefing," DeSantis is reluctant to say anything concrete.
"But if I need to take action or do anything," he said he will, noting that he has Constitutional authority to do so.
Thank you Sheriff Daniels! As Governor, I'll always defend and support law enforcement policies that keep Floridians safe. pic.twitter.com/pN1tBLwsDC

— Ron DeSantis (@RonDeSantisFL) October 22, 2018