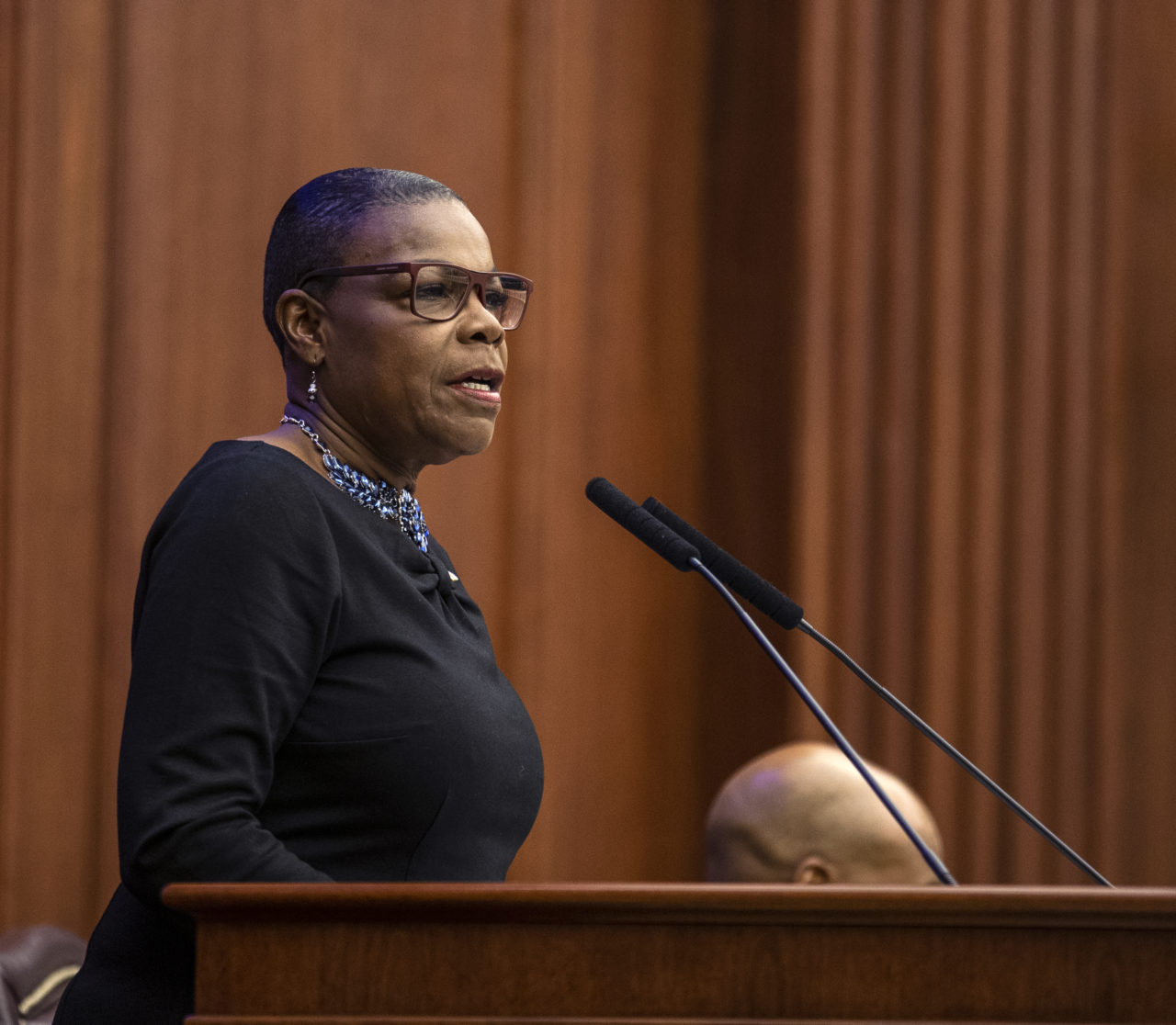 The Senator wants a referendum this year.
The Duval County School Board and allies of Jacksonville Mayor Lenny Curry continue to battle over the where and when of a tax referendum vote.
The School Board wants a vote in 2019; Curry has said 2020 should be the move. And the Jacksonville City Council has close to 100 questions about the plan, suggesting that it's not on the fast track.
Against this backdrop, conflicting narratives have emerged about School Board Chair Lori Hershey's engagement with two Curry-connected consultants.
Curry political adviser Tim Baker and recently retired Chief Administrative Officer Sam Mousa would draw $12,500 a month for up to three years, basically in exchange for helping to get the referendum through Council and passed.
Conditions include a 2020 vote, and $150 million off the top for charter schools, per the Florida Times-Union.
One of the biggest boosters of the School Board tax plan, Senate Minority Leader Audrey Gibson, asserted Wednesday that moves by Curry allies amounted to a "shakedown" and an attack on the independence of the school district.
Gibson contends that Mousa and Baker must have set the meeting up, as Hershey would not have done that.
The Democratic Senator also takes issue with "money off the top" for charter schools.
"That means you'll get yours before we do anything for schools in need," Gibson said.
Gibson said she had heard this was being set up while Mousa was still Curry's CAO.
The Senator, who believes public schools need refurbishing, asserted that "this is not about Mousa or Curry, it's about the kids being able to get an education in a safe and updated place."
While Gibson believes Hershey "should have told what happened when it happened," the Senator nonetheless holds to her position that the referendum should happen as soon as possible.
Council committees convene on Tuesday to vote on this matter, and it remains to be seen how receptive they will be to a 2019 vote.
"Council is pissed," says one source.
The Finance Committee, the first stop for the bill Tuesday, is stacked with people who used Tim Baker as a primary consultant. Rules is marginally more favorable a draw.
Time is running short even for a December vote, however, which means that the 2020 ballot may be the only option.
And the more time and news cycles there are, the uglier this narrative is likely to get.