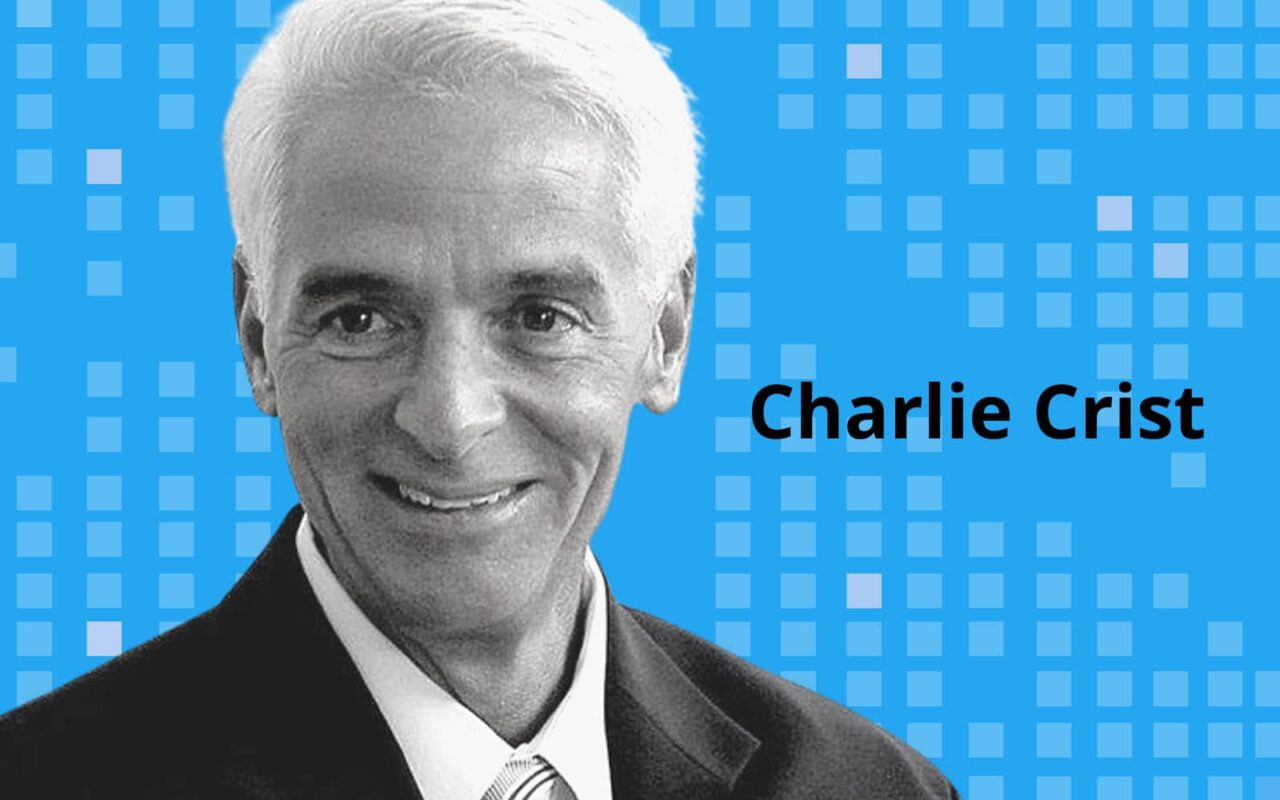 Crist has brought home millions in COVID-19 relief for his district.
U.S. Rep. Charlie Crist made it into this year's top five, leaping from No. 8 in 2019, the last time Florida Politics polled for the list of Tampa Bay's most powerful politicians, to No. 4.
The Pinellas County Democrat has been busy since the previous list was released, running a successful reelection campaign for Florida's 13th Congressional District in 2020 and more recently teasing a potential run for Governor, a job the now-Democrat held from 2007 to 2011 as a Republican.
Crist's reelection to the U.S. House, where he has served since 2016, showed his strong hold on the purple district that Republicans have been trying to take back since his initial victory. 
The incumbent faced a notable challenge from Anna Paulina Luna, a Trumpy influencer type whose gun-forward campaign photos helped get the 31-year-old Air Force veteran national attention. However, Crist defeated Luna with 53% of the vote.
The Representative would likely face a challenging election if he chooses to throw his hat in the gubernatorial race. Republicans dislike him for dumping the party and, as a former Republican, some Democrats remain wary. But others see something different: a politician willing to stand for what's right, even if it means bucking his party.
"Charlie Crist proudly represents his hometown with vigor. He famously put country before party long before the question became so common and showed that moderate, heartfelt leadership can win over voters even in highly partisan times. He is an steady and powerful voice for St. Petersburg," said Christina Barker, chief of staff for the Vinik Family Office.
In the past year, Crist was one of the more vocal Florida House members against former President Donald Trump. Crist found himself on the national stage as one of the first Congress members to call for the invocation of the 25th Amendment to remove Trump from office after the Jan. 6 Capitol insurrection.
Crist was also an early supporter of President Joe Biden, who endorsed the Congressman in his 2020 run. Crist was vocal about the need for a peaceful transition of power from the Trump administration to the then-incoming Biden administration.
The U.S. Representative also made headlines when he joined Missouri Rep. Emanuel Cleaver and South Carolina Rep. Nancy Mace in filing a bipartisan bill to award U.S. Capitol Police Officer Eugene Goodman the Congressional Gold Medal.
Goodman protected the senators, staff and reporters inside the Senate chambers during the Capitol breach by luring a violent mob away from an unguarded entrance. The bill to honor him passed unanimously.
Crist has long been pro-environment and favors middle-of-the-road policing reform and a second coronavirus relief package. Among his successful congressional efforts, his work to secure COVID-19 relief is notable for his district.
The Congressman secured a $1.1 million grant last summer for Pinellas County and Pinellas Community Health Centers to increase COVID-19 testing and later brought home another $689,094.
Crist is a member of the powerful Appropriations Committee and helped secure a wide range of funding for critical local programs, projects, and oversight efforts impacting the greater Pinellas community. Crist was also recently named vice-chair of the House Commerce, Justice, Science and Related Agencies Subcommittee.
The House member secured significant funding for the environment, including $10 million for the National Oceanic and Atmospheric Administration for research to combat red tide and other harmful algae blooms and $200 million for Everglades restoration.
Crist also championed funding for veterans, securing $23 million to expand and support Veterans Treatment Court programs, $5 million to support new partnerships between VA hospitals and National Cancer Institute-designated facilities, and a record $216 billion in funding for Veterans Affairs.
More recently, Crist introduced the Vaccines for Veterans Act, legislation to expand veterans' eligibility to receive the coronavirus vaccine at VA facilities.
"In Congress, Charlie has focused on issues particularly important in Pinellas County, and he has made protecting seniors, veterans and the environment top priorities. He passed legislation that expands and strengthens veterans treatment courts nationwide, pushed to end taxation on Social Security benefits for seniors earning less than $100,000 and secured millions to fight red tide as a member of the House Appropriations Committee," Barker said.
"With rumors flying that he may again seek the office of Governor, there is no doubt we will be seeing him step out on many critical statewide issues this year."