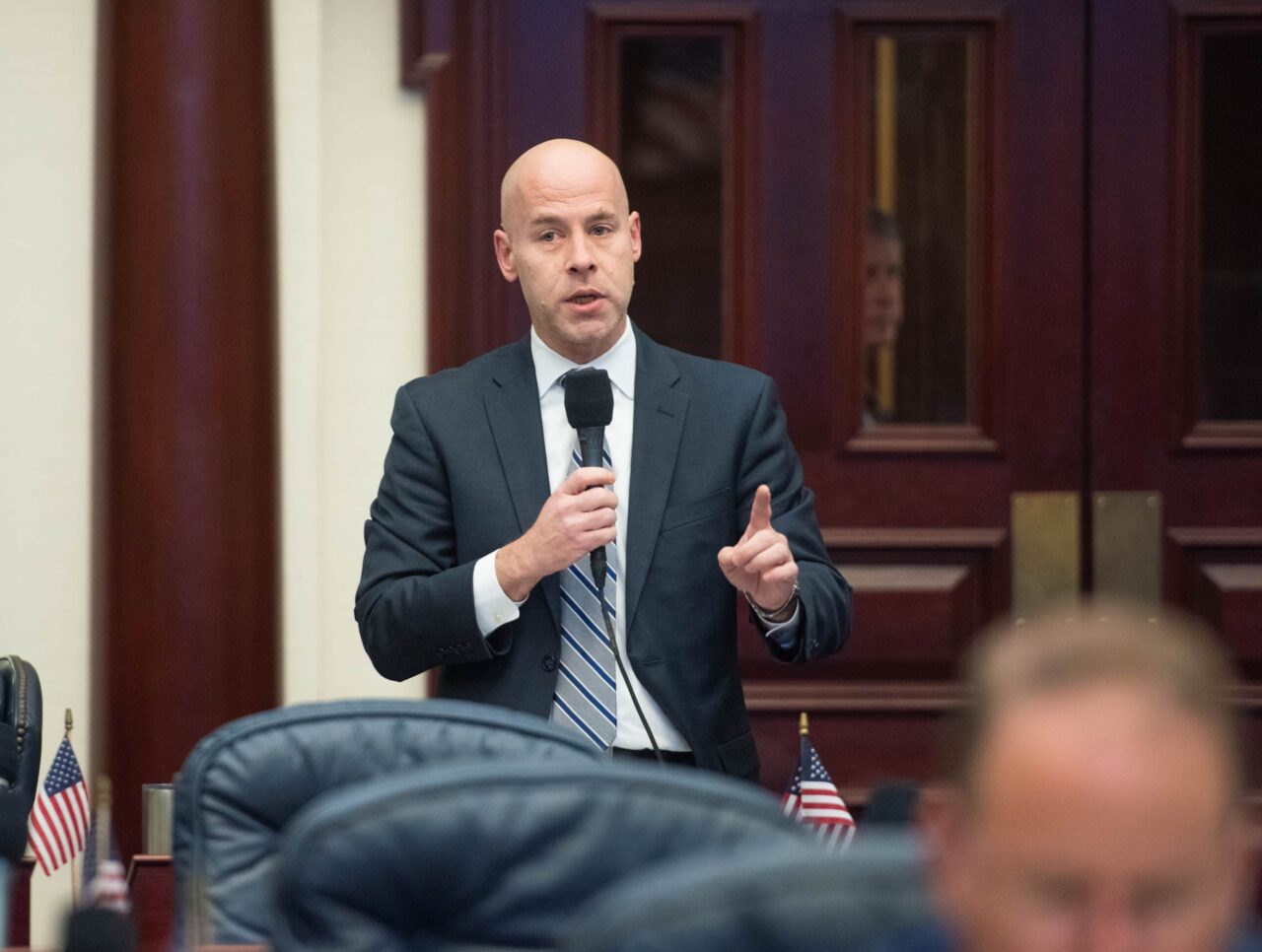 Democrats and reelection aren't the number one thing between DeSantis and the 2024 GOP nomination.
House Democratic Co-Leader Evan Jenne is giving Gov. Ron DeSantis props for making the right moves as he vies for reelection — and The White House.
"The Governor's political calculus has been pretty accurate," Jenne told reporters Monday.
The first-term Republican Governor, who faces reelection next year, has been a rising star in the GOP and a possible front-runner in the Republican Presidential Preference Primary. However, DeSantis has steadfastly denied he's eyeing the presidency.
So far, DeSantis has done a good job holding his base together for 2022 and 2024, said Jenne, who's now serving his seventh term in the House. DeSantis also has done a magnificent job picking wedge issues to generate support from the working class, Jenne added.
"He's running for President right now," Jenne said. "I don't know why people are ashamed of that fact and why people that view themselves as a potential presidential candidate view that as a bad fact."
DeSantis has traveled to Utah, New Jersey, Texas and more in recent months. On Friday, he'll be in San Francisco for another fundraiser.
"When you're the Governor of Florida, not many of your constituents can be found in Salt Lake City," Jenne said. "It's one thing if you're going on a ski trip or you want to go hiking down in Arches. That's one reason. I'm all for that. I would encourage everybody to get out there and do that. It's good for your soul. But that's not why he was flying out to Utah."
DeSantis also hasn't been afraid to chime in on the national narrative and frequently throws punches at Democratic President Joe Biden. The White House, and sometimes Biden himself, has entertained verbal sparring with the Governor.
Despite DeSantis grabbing better favorability ratings in Florida than Biden, the President would win a hypothetical head-to-head matchup, according to recent polling.
DeSantis' latest line of attack against Biden has been on inflation and supply chain problems. In a recent fundraising pitch, he called the President 'the Grinch who stole Christmas' over long shipping times that could stack up this holiday season.
The Governor has consistently opposed lockdowns and strict measures that combat the COVID-19 pandemic. Appointing Dr. Joseph Ladapo as Surgeon General earlier this month was a recent move along those lines.
Ladapo, who opposes mask and vaccine mandates, has already twice engaged in Twitter beefs with Agriculture Commissioner Nikki Fried, a gubernatorial candidate and the lone Democrat on the Florida Cabinet, since creating his Twitter account earlier this month.
"I have some real questions about what we're doing as a state right now," Jenne said. "Clearly, that is not putting our best foot forward, that is not working together to try to find solutions that work for 22 million people that come from vastly different communities and have vastly different backgrounds."
The Democratic field challenging DeSantis' reelection grew one larger Monday when Miami-Dade Sen. Annette Taddeo entered the race. But Taddeo, Fried or U.S. Rep. Charlie Crist halting DeSantis' political career isn't the Governor's greatest political threat, according to Jenne.
"His biggest hurdle to being the Republican nominee at this point is Donald Trump himself if he decides to run," Jenne said.
With DeSantis atop the 2022 ticket, and because the party in the White House typically sees a backlash in the midterms, Florida Democrats face a tough battle in 2022. Democrats' lead in voter registration has vanished to less than 24,000 as of August.
To win, Jenne says Democrats need to do better showing that DeSantis' policies aren't helping the working class.
"A lot of what's going on here is clearly geared toward grinding out the middle class, putting the burden on the lowest economic class that we can find, while giving free rein to billionaires to bilk everybody as much as they can," Jenne said.