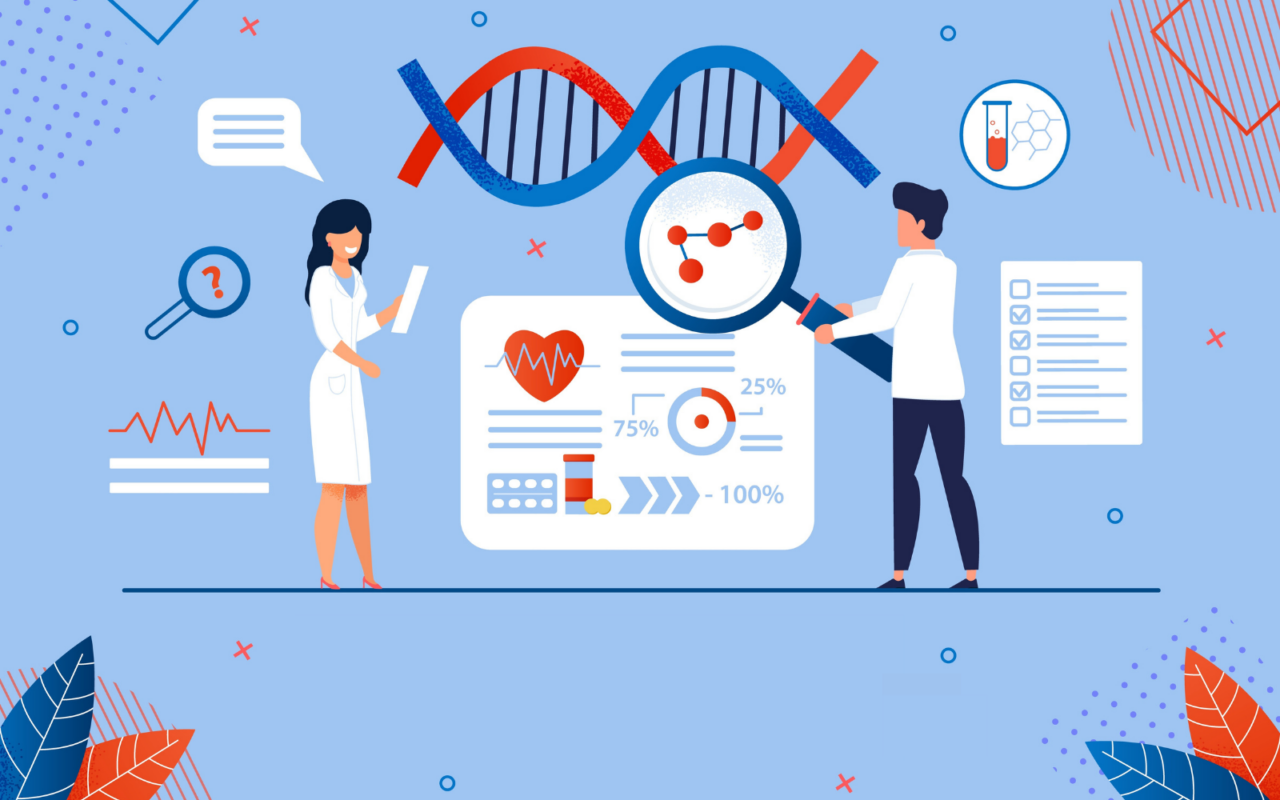 Time again to check the pulse — of Florida health care policy and politics.
Welcome back to Diagnosis, a vertical that focuses on the crossroads of health care policy and politics.
This Session, more than 1,800 bills and constitutional amendments have been filed, and with just three weeks left, many of them are essentially dead. Yes, there's still time, but with many House and Senate "substantive" committees winding down their work, it is unlikely that bills that are not moving or have not moved are unlikely to make it to the finish line.
And there is plenty of legislation in the health care arena that looks doomed, ranging from revamping medical malpractice laws to altering medical marijuana rules for physicians and changing the scope of practice for health care providers.
The Senate, for example, effectively killed a bill that would have changed current law to allow parents with adult children who never married or had children to sue for noneconomic damages (pain and suffering) stemming from incidents of medical malpractice.
The move has support in the House, and Rep. Spencer Roach, a North Fort Myers Republican, persuaded members of the House Judiciary Committee to pass the bill 13-5.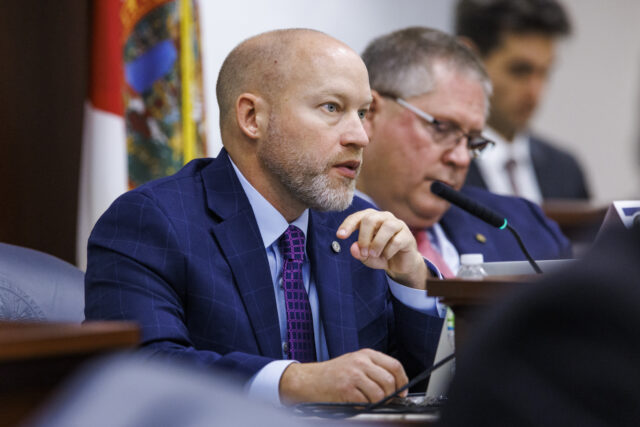 But the Senate dislikes the proposal. The Senate Judiciary Committee was slated to vote on the proposal, but committee Chair Danny Burgess temporarily postponed it, saying it wasn't ready for "prime time." He did not reschedule the bill for a vote before the panel's last meeting — essentially killing it.
Three different types of health care providers are authorized to administer anesthesia in Florida: anesthesiologist assistants, certified registered nurse anesthetists, and anesthesiologists. The groups came into the Session seeking licensure changes.
CRNAs wanted the authority to practice independently without being directly supervised by a physician. But the bills, which would have required CRNAs to have written collaborative agreements with physicians, have not been moving. Sen. Manny Diaz Jr. sponsored SB 986, and its first committee of reference was the Senate Health Policy Committee, which Diaz chairs.
Anesthesiologists oppose the bills the CRNA supports; they are medical doctors and don't want to see the nurses' scope of practice expanded.
Anesthesiologists are on board, though, with a move by anesthesiologist assistants to have regulatory statutes changed to broaden the type of work they can perform.
Created in statute with the support of the Florida Medical Association 19 years ago, anesthesiologist assistants, or AAs, are considered physician extenders and must work under the direct supervision of anesthesiologists. But the statutes, AAs say, need to be modernized.
To that end, lawmakers introduced SB 1366 and HB 1101 for consideration this Session. While no Senate committee heard the former, the latter cleared two House health care panels and is now available for consideration by the full House.
I welcome your feedback, questions, and, especially, your tips. You can email me at [email protected] or call me at 850-251-2317.
— ANOTHER PHE EXTENSION —
On Friday, President Joe Biden gave notice to Congress that there is a need to continue the national Public Health Emergency (PHE) because of COVID-19, but a question remains on how long into 2022 it will remain. Various vaccines and treatments are allowed because of the emergency declaration, but it also has a significant effect on the amount of funding the federal government contributes to Florida's $35 billion safety net program. That additional funding has helped fuel budget surpluses.
Biden told congressional leaders in a letter: "There remains a need to continue this national emergency. The COVID-19 pandemic continues to cause significant risks to the public health and safety of the nation. More than 900,000 people in this nation have perished from the disease, and it is essential to continue to combat and respond to COVID-19 with the full capacity and capability of the federal government."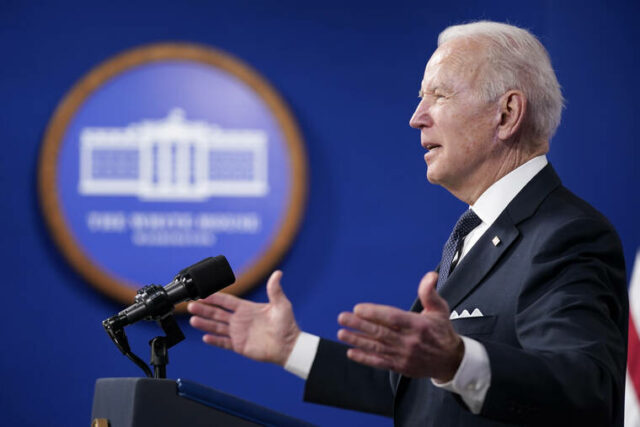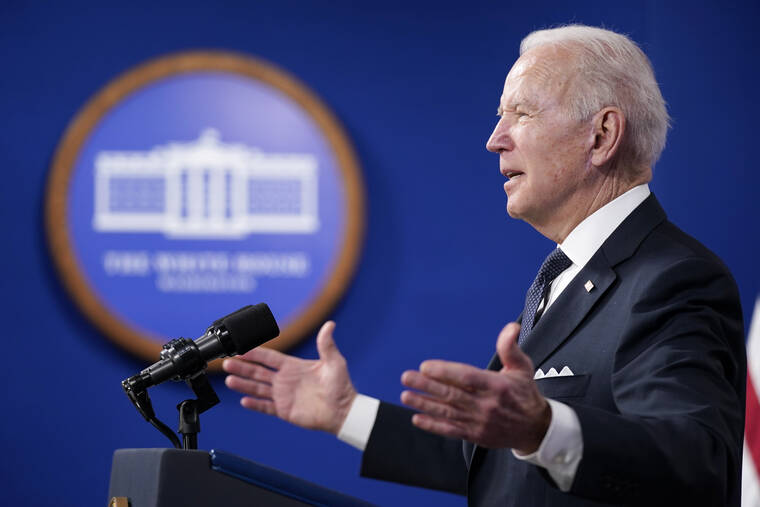 Congress in 2020 agreed to bump federal Medicaid funding by 6.2% with the caveat that states cannot disenroll beneficiaries so long as they tap into the enhanced funding. The latest extension means the Medicaid bump will continue to flow into the state's coffers through Sept. 30.
More than 70 members of Congress sent a letter to the Biden administration Feb. 10 calling on it to allow the PHE to expire, noting that COVID-19 is now endemic. Seven GOP members from Florida signed the letter: Reps. Gus Bilirakis, Kat Cammack, Neil Dunn, Brian Mast, Bill Posey, Greg Steube, and Michael Waltz.
"We recognize that the PHE cannot end overnight and that certain actions must be taken to avoid significant disruption to patients and health care providers, including working with Congress to extend certain policies like maintaining access to telehealth services for our nation's seniors," states the letter.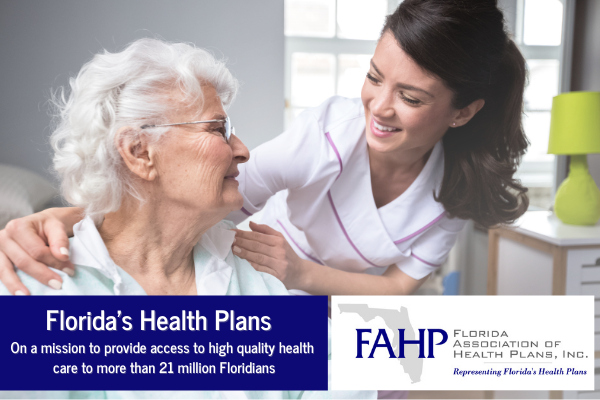 — AND WHEN THE PHE EXPIRES —
Florida's Medicaid program has never been larger. As of Jan. 31, it had 5.1 million enrolled, more than 20% of the state's population. So long as the PHE is in effect and Florida continues to tap into the funds, the state cannot disqualify anyone from the program. When the public health emergency expires — and the additional 6.2% bump in federal Medicaid funding is eliminated — there will be pressure to begin redeterminations quickly and to eliminate people who no longer qualify because they earn too much money or they do not meet eligibility requirements, such as pregnant women reaching the end of postpartum coverage requirements.
Adults deemed no longer eligible for Medicaid may qualify for subsidized coverage through the health insurance exchange. Children who lose Medicaid coverage may be eligible for the state children's health insurance program (Florida KidCare). Though it is also a Medicaid-funded program, it provides children access to Medicaid-funded health insurance products. Families also are charged premiums. Florida's Medicaid program is administered chiefly through contracts with Medicaid-managed care plans. The Department of Children and Families is responsible for initial Medicaid redetermination.
Florida Politics attempts to interview DCF Secretary Shevaun Harris were not successful.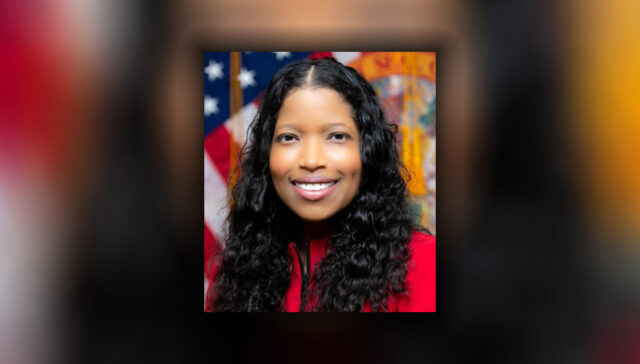 Georgetown University Center for Children and Families issued a report indicating that nationally, at least 6.7 million children could be disenrolled from Medicaid and children's health insurance programs after the public health emergency; children in Florida could be some of those most at risk. Researchers recommended several ways to prevent that from occurring, including increasing staff at eligibility and call centers.
But neither the House nor the Senate beefed up staffing at DCF as both budgets fund 12,231.75 positions. That's what the Governor included funding for in his budget. The 12,231.75 funded staff positions are one more than what DCF is funded for in the 2021-2022 budget.
— M-M-MANDATES —
There was once a time when not even former Miami Dolphins quarterback Dan Marino could persuade Florida lawmakers to pass a health insurance mandate for fear they would raise insurance costs. But in this Legislative Session, leaders are backing bills that would ban Medicaid-managed care plans from requiring "step therapy" for protocols for certain patients diagnosed with schizophrenia, schizotypal or delusional disorders. HB 885 and its Senate counterpart, SB 534, make clear that so long as medication had been dispensed to the patient in the previous 12 months, managed care plans could not require patients to try drugs that are included in the state's preferred drug list. The PDL includes many generic medications that include manufacturer rebates that mean a reduced cost to Medicaid. The bill analysis warns that the state's pharmaceutical costs could increase if numerous prescribing physicians began ordering higher-cost non-PDL drugs.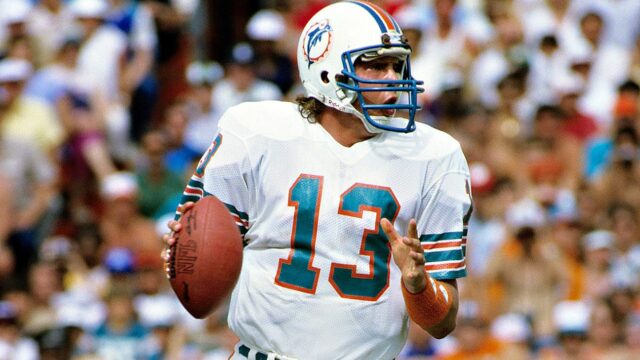 "However, if the bill results in more expeditious and effective pharmaceutical care provided to Medicaid patients with the targeted disorders, Medicaid could experience savings due to reductions in the need for other types of expenses, such as, for example, expenses associated with inpatient hospital care. Such a potential effect is indeterminate," the staff analysis for SB 534 notes. The Senate bill has cleared the chambers and in House messages. The House version is awaiting action by the Health & Human Services Committee.
But that's not the only mandate legislators are backing this Session. They also appear poised to require HMO and insurance policies sold to individuals to include hearing aid coverage for children — $3,500 per ear — every two years. Sponsored by Reps. Chuck Brannan and Ardian Zika, HB 79 heads next to the House Appropriations Committee. Its Senate counterpart (SB 498) already passed the upper chamber, filed by Sen. Dennis Baxley.
According to a staff analysis, about 461 children who are hard of hearing and covered by an individual insurance policy may qualify for the benefits the bill provides. Insurance companies and HMOs could be on the hook for nearly $2.6 million. But when the costs are spread over the 1,765,807 residents who have an individual insurance plan, it amounts to a 6-cent-per-month increase in premiums.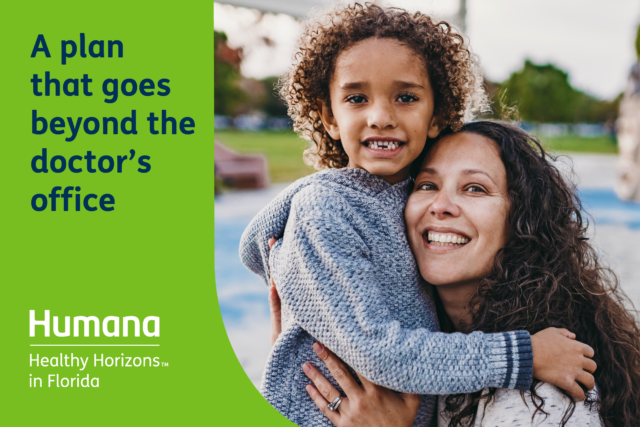 — M-M-M-MONEY —
Nearly 2,500 home and community-based providers submitted grant applications to the state Agency for Health Care Administration (AHCA) to tap into extra federal money made available to Florida last year. Agency staff told Florida Politics that 2,479 applications were submitted to the state during the 60-day window of opportunity. AHCA reports that the applications were from companies and providers that operated in the Medicaid Managed Long Term Care waiver and the iBudget Florida waiver programs.
Long-term care providers offer home and community-based services to residents who qualify for nursing home coverage but choose to stay living in the community with the assistance of home and community-based services. The iBudget program also provides residents access to home and community-based services to keep people out of institutional care. However, the iBudget program is for people with intellectual and developmental disabilities. At press time, the agency did not have a breakout identifying how many applications were submitted by providers who offer iBudget services compared to providers offering long-term care services.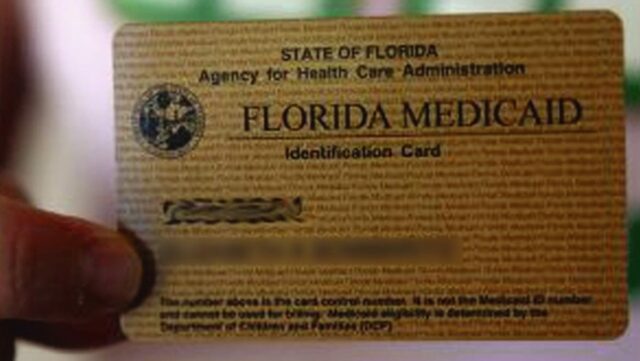 The state announced three different funding opportunities for Medicaid home and community-based service providers: $403.7 million for one-time stipends; $266.6 million for bonuses and incentives to grow and retain a workforce; and $12 million for delayed egress systems meant to thwart elopement from community group homes. AHCA reports 1,862 providers submitted applications for both stipends and bonuses; 359 providers submitted applications for stipend payments only; 181 providers submitted applicants for retention payments; 45 providers submitted applications for the egress grants. Thirty-two applications, AHCA said, were incomplete or missing information.
The administration of Gov. Ron DeSantis quietly moved over the summer to take advantage of a 10% bump in federal Medicaid dollars available under the American Rescue Plan Act of 2021. The Biden administration approved Florida's proposed request to tap into an additional $1.2 billion in September.
— FINALLY, A CONVERSION LAWMAKERS LIKE —
A measure that would create a pathway for public hospital districts to convert to private nonprofit companies is moving relatively smoothly through the Legislature. The bill was approved this past week unanimously by the Florida Senate — and a companion measure is also moving in the House. Sarasota Republican Sen. Joe Gruters has acknowledged that Lee Health — which runs four public hospitals in Southwest Florida — is considering privatization.
Gruters has said the measure is needed to help public hospital systems remain competitive because it would allow them to go beyond their "geographic footprint." In Florida, there are 31 active hospital and health care districts. Senate President Wilton Simpson echoed that viewpoint, telling reporters earlier this month that "driving more competition into the marketplace is better, not worse."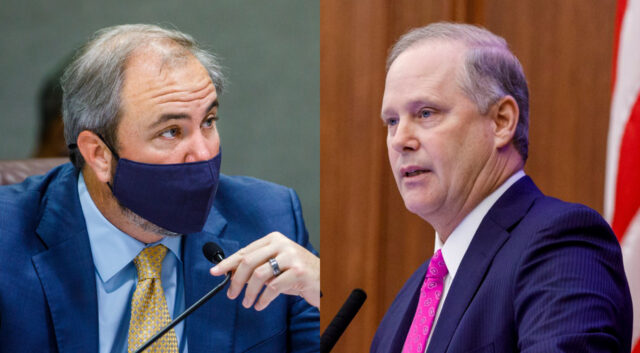 Florida law already allows the sale or lease of local government-owned hospitals. SB 1260 would amend the law to allow a complete transition to a privately run nonprofit corporation. These new nonprofits would lose their ability to charge property taxes and their sovereign immunity. Those hospital districts that levy local property taxes would need to get voter approval first before converting. The legislation spells out a process that must be followed for privatization — including having it evaluated by outside experts and negotiating an agreement with local county commissions.
Republicans previously have been skeptical about public hospitals. Former Gov. Rick Scott — who once ran the nation's largest hospital chain until he was forced out amid a federal investigation — created a commission back in 2011 to look at "taxpayer-funded hospital districts. In 2012, the Legislature passed a bill that required all public hospital systems to evaluate the benefits of selling or leasing a hospital.
LightHouse Point Democrat Sen. Gary Farmer raised questions on the Senate floor about the services that nonprofit hospitals would offer, but Gruters and other supporters have contended that the private hospitals will still provide a wide array of services to the public.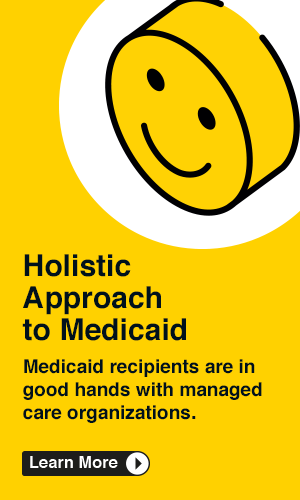 — ROSTER —
Miami native Frank Jimenez was named General Counsel of Chicago-based GE Healthcare's global law and policy teams, the company said.
HCA Healthcare appointed Alejandro Romero as CEO of Poinciana Medical Center in its North Florida Division, effective March 7.
Jennifer Beber, Alejandro Arias and Eduardo Alvarez have been appointed to the Ronald McDonald Charities of South Florida Board of Directors.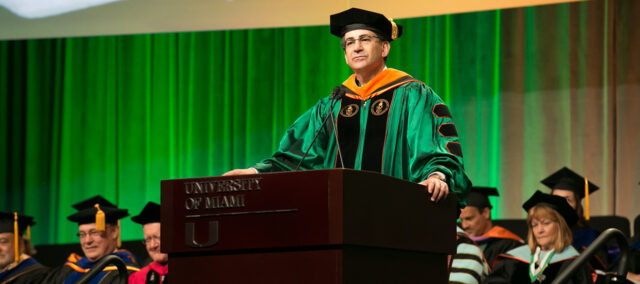 Broward Health Vice President of Financial Operations Alisa Bert has been named to the Children's Diagnostic & Treatment Center (CDTC) Board of Directors, where she also will serve as board treasurer.
Adelaide Skoglund has been appointed to the Baptist Health South Florida Medical Group Board of Directors.
Kathleen "Kate McCann, MHRD, is the new Senior Vice President and chief human resources officer at Baptist Health.
The Department of Health and Human Services named Liz Smalley its newest press secretary.
— ICYMI —
In case you missed them, here is a recap of other critical health care policy stories covered in Florida Politics this past week.
Capitol COVID-19 cesspool? — Senate Democratic Leader Lauren Book announced on Twitter Friday evening she had tested positive for COVID-19. Her post said she would be in isolation through Monday. "After feeling the onset of mild symptoms, I tested positive for COVID-19 late yesterday," she wrote at 5:02 p.m., Friday. " … Glad to be fully vaxxed and boosted — now hoping this virus comes and goes quickly and eventfully."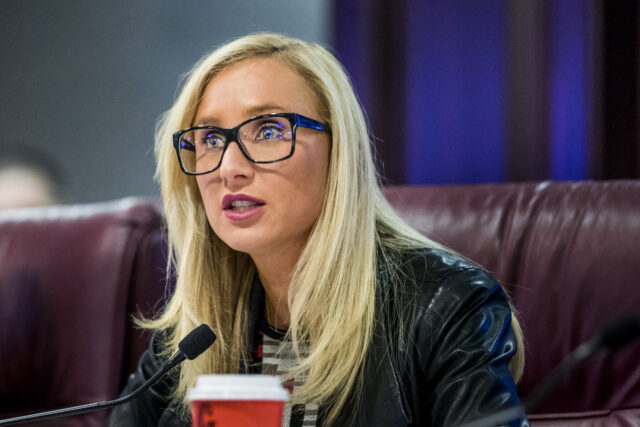 Guns, COVID-19 and the internet — Over objections from some members that the bill could protect internet grifters and "neuter" Florida's health care regulatory boards, a House panel voted 12-5 to pass a bill that protects doctors' "freedom of speech" on the internet. The legislation is aimed at preventing a crackdown on doctors accused of spreading misinformation about COVID-19, a trend that has been occurring across the country, and drawing scrutiny from regulators who say such actions are unethical. Earlier this month, DeSantis threw his support behind HB 687 and its Senate counterpart, SB 1184. The bills are not supported by organized medicine.
Florida kids at risk — A recently released report reshows at least 6.7 million children nationally could be disenrolled from Medicaid and the Children's Health Insurance Program (CHIP) when the public health emergency associated with COVID-19 expires. And children in Florida could be some of those most at risk. Researchers at the Georgetown University Center for Children and Families said 2.9 million children may re-enroll in public health programs after initially losing coverage, but about 3.8 million children will have to find other insurance coverage or will fall into the ranks of the uninsured. "We use these data as a very conservative estimate of the share of children whose coverage will likely be disrupted," researchers wrote in the report.
Show me the money — Health care spending promises to be one of the more divisive issues as lawmakers begin to finalize the details of the only must-pass bill of the 2022 Session: The General Appropriations Act. Hospital funding, nursing training, and providing women access to long-acting reversible contraception are among the issues that House and Senate health care conferees will negotiate in the next three weeks as legislators try to bring the Session to a close. The Senate has proposed spending $47.8 billion in health care and social service programs in its recommended budget, including $13.9 billion in state funds. The House has recommended in its proposed budget spending $47 billion, including $13.9 billion in state funds.
Collision or compromise? — The number of differences between the Senate and House Medicaid managed care bills are diminishing after the Senate agreed to eliminate proposed changes to a law that governs how much profit the managed care plans can make. The bills continue to take different approaches to deliver dental care to Medicaid patients, which Subcommittee Chair Aaron Bean said puts the bills on a "collision course." And while both bills diminish the number of Medicaid regions from 11 to eight, a top Senate Republican said there still is talk regarding the number of regions there should be.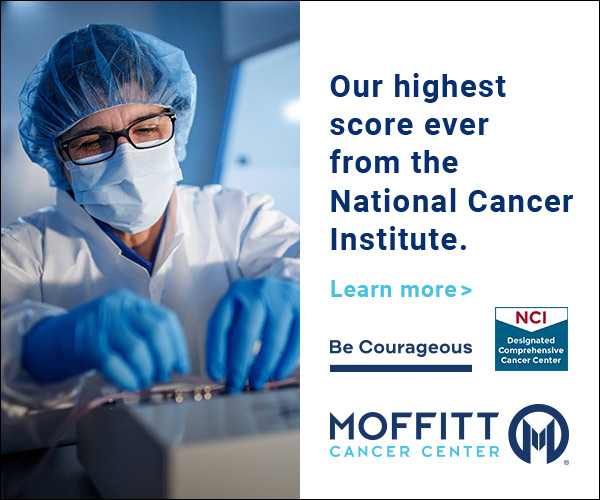 — FOR YOUR RADAR —
In addition to the coverage on Florida Politics, these stories are worthy of your time.
"Orlando Health ranks on Forbes' America's Best Large Employers" via Samantha Todd of Forbes Magazine — Orlando Health has been named the highest-ranking health care organization in the state of Florida on Forbes' America's Best Large Employers list. The health care system ranks No. 86 overall out of 500 large organizations. In the "Healthcare & Social" category, which contains 35 employers, Orlando Health, ranked No. 19.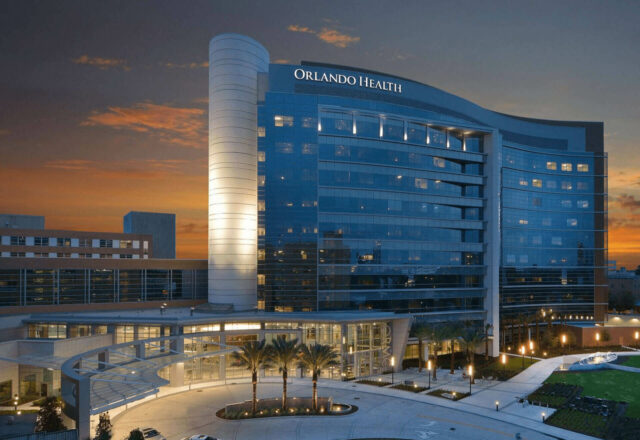 "Feds propose $45 million fine for robocalls" via the South Florida Hospital News — The Federal Communications Commission hit Fort Lauderdale-based Interstate Brokers of America with a $45 million fine for making phony calls about the availability of health insurance policies under the pretense that the annual enrollment period had been reopened due to the coronavirus pandemic. The FCC accuses IBA of 514,467 unlawful robocalls without subscribers' prior express consent or an emergency purpose.
"Medicare penalizes 40 hospitals in Florida for patient safety incidents" via Katrine Brune of WUSF Public Media — Forty hospitals in Florida, including seven in the greater Tampa Bay region, will lose 1% of their Medicare payments for a year because they had too many patients with infections or complications. According to an analysis of the federal data from Kaiser Health News, 11 Florida hospitals are being penalized for the fifth year in a row.
"Alachua County Health Care Advisory Board meets about health disparities in East Gainesville" via Tatyana White of WUFT — Hepatitis C is just one of many infections that require immediate treatment, but not everyone in low-income areas has access. This clinic is one of the board's projects to curb health disparities and help residents get the treatments and care they need.
"A Florida man has been sentenced to probation for his role in a multimillion-dollar Medicare fraud scheme" via The Associated Press — Federal prosecutors in Boston say Nathan LaParl of Boca Raton was sentenced in Boston's federal court to three years of probation and ordered to forfeit more than $220,000.
— ETC —
Children's mental health ED visits increased — The Centers for Disease Control and Prevention reports mental-health-associated emergency department visits increased by 24% among U.S. children ages 5-11 and 31% among adolescents ages 12-17 between March and October 2020 when compared with 2019.
— PENCIL IT IN —
Monday
Happy birthday to Rep. Jay Trumbull.
It is Safety Net Hospital Alliance of Florida Hospital Days at the Capitol.
1 p.m. — The Senate Appropriations Committee will consider two priorities for the Florida House: HB 5, which makes abortion in Florida illegal after 15 weeks, and HB 7065, child welfare. Place: 212 Knott Office Building.
1 p.m. — The House State Affairs Committee is meeting and will consider HB 1315 addressing veteran suicide prevention training. Place: 212 Knott Office Building.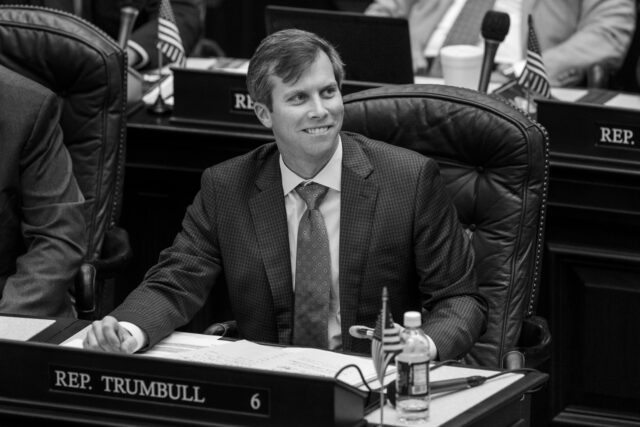 Tuesday
It is Moffitt Day at the Capitol with free screenings.
Day Two of Safety Net Hospital Alliance of Florida Hospital Days at the Capitol.
9 a.m. — The House Appropriations Committee meets. Place: 212 Knott Office Building.
9 a.m. — The Senate Appropriations Subcommittee on Health and Human Services meets and will consider SB 358, a professional counselors' licensure compact; SB 1010, uterine fibroid research and education; and SB 1040, special persons registry. Place: 412 Knott Office Building.
9 a.m. — The House Pandemics & Public Emergencies Committee meets. Place: 404 House Office Building.
10:45 a.m. — "Fight for Repro Freedom" Day of Action Place: Senate Portico Florida Capitol.
Noon — Wakely Consulting Group, an HMA Company, hosts an online seminar on the recently released proposed changes to the 2023 Medicare Advantage Plans. Register here.
1 p.m. — The House is in Session and will consider HB 17, regarding telehealth practice standards, and HB 795, a companion bill to Sen. Darryl Rouson's bill SB 282 to allow the use of peer specialists.
2 p.m. — The Senate Appropriations Subcommittee on Agriculture, Environment, and General Government meets and will consider SB 664, regarding post-traumatic stress disorder workers' compensation for law enforcement, and SB 7022, regarding state group health insurance. Place: 110 Senate Office Building.
Wednesday
It is Volunteer Florida's annual Suits for Session event.
9 a.m. — The House Health & Human Services Committee meets. Place: 17 House Office Building.
3 p.m. — The Senate is in Session and will consider SB 1222, allowing for post-acute hospital care at home, and SB 1066, regarding workers' compensation benefits for first responders.
Thursday
Moms for Liberty Florida Legislative Days

1 p.m. — The House is in Session, and health care is on the agenda. The chamber will consider HB 817, emergency medical care and treatment to minors without parental consent, a priority for organized medicine; HB 357, regulated pharmacy benefit managers, a priority for Rep. Jackie Toledo; HB 953, psychology inter-jurisdictional compact; and HB 459, regarding step-therapy protocols.
Friday
9 a.m. — The House is in Session.