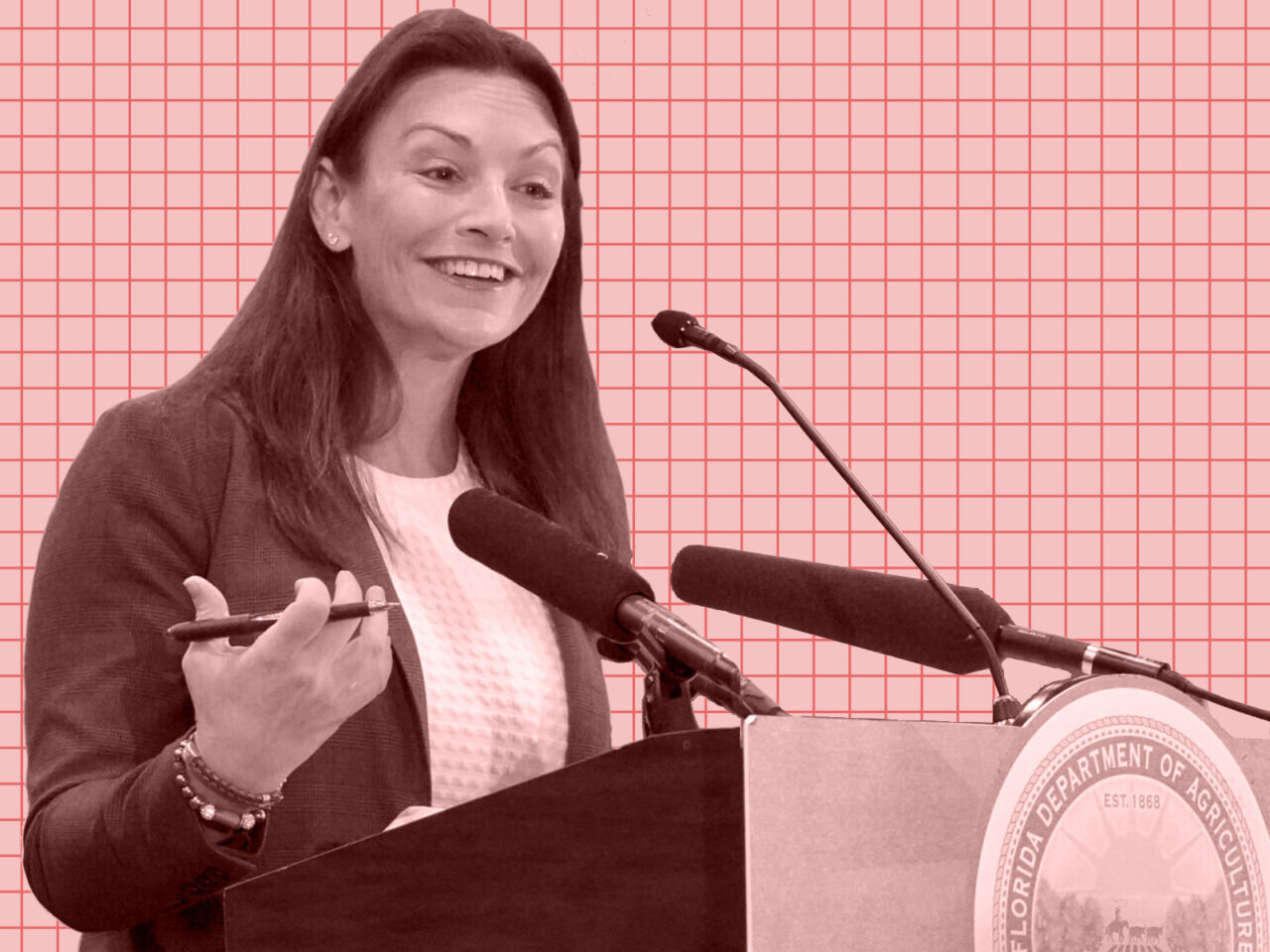 Fried's team says she leads the contest with 177 likely votes just over a week from the election, according to an internal count.
Former Agriculture Commissioner Nikki Fried has only been running to lead the Florida Democratic Party for four days, but her team asserts she already has a sizable lead in the contest.
Fried is competing against three others to Chair the Florida Democratic Executive Committee (DEC), which steers the state party: Progressive Caucus Chair Carolina Ampudia, Broward County Democratic Chair Rick Hoye and former Miami-Dade County Chair and state Sen. Annette Taddeo.
Fried leads her closest competitor, Taddeo, by 177 likely votes, according to a tally of party member endorsements by Fried's team.
That includes nine additional DEC backers she gained just before the weekend, including West Palm Beach state Sen. Bobby Powell and South Asian American Caucus President Sajan Kurian of Broward County.
Other recent endorsements include Sarasota DEC Chair and proxy voter Joanne DeVries, Florida Democratic Party Treasurer Francine Garcia and Committeeman Alex Berrios, a co-founder of voter-engagement group Mi Vecino who withdrew from the race two days after Fried announced her candidacy.
"I have known Nikki for years, and she is a proven advocate for Florida," Berrios said in an email to donors and supporters. "She has been supportive of our work building grassroots infrastructure, has shown herself to be a fighter with spirit, and has a vision for Florida that aligns with ours. We must unite, and the leader we should unite behind is Nikki Fried."
Altogether, Fried's count shows she has nods from voting DEC members totaling 377 votes — 200 shy of the sum needed to clinch the job. Taddeo has 200 likely votes, while Ampudia and Hoye have 35 between them.
Of note, Taddeo has support from nine of 12 sitting Democratic state Senators and has an edge in support among Generation Z voters in the party, a pivotal and growing voting bloc.
Fried is the last Florida Democrat to win a statewide election.
There are 1,152 votes up for grabs in the race for DEC Chair. The winner needs one vote more than half that number.
Fried said in a statement she is honored to have the endorsements of "so many new voting members" and expressed confidence she'll take the job later this month.
"When I win this election, I will commit myself to working alongside my fellow Democrats to lay the groundwork for a new, revitalized Democratic Party in Florida — a big, bold, inclusive Florida Democratic Party that reflects the values and aspirations of every Floridian and will set the stage for progress and victory in our state," she said.
Fried and Taddeo competed for the better part of a year for the Democratic nomination for Governor until Taddeo dropped out to instead run for Congress. Fried went on to lose the nomination to former Gov. Charlie Crist, while Taddeo lost to incumbent U.S. Rep. María Elvira Salazar.
Last year's Midterm Election was a disaster for the state party up and down the ballot, as Democrats lost every statewide race and Republicans earned a supermajority in both chambers of the Legislature. Calls for then-Chair Manny Diaz to resign came even before the polls closed on Election Day. He obliged them last month.
Ampudia, Fried, Hoye and Taddeo debated Thursday night over the future direction of Florida Democrats. Over 90 minutes, nearly every aspect of the party received criticism.
Party members will meet Feb. 25 in Orlando to choose their new Chair.