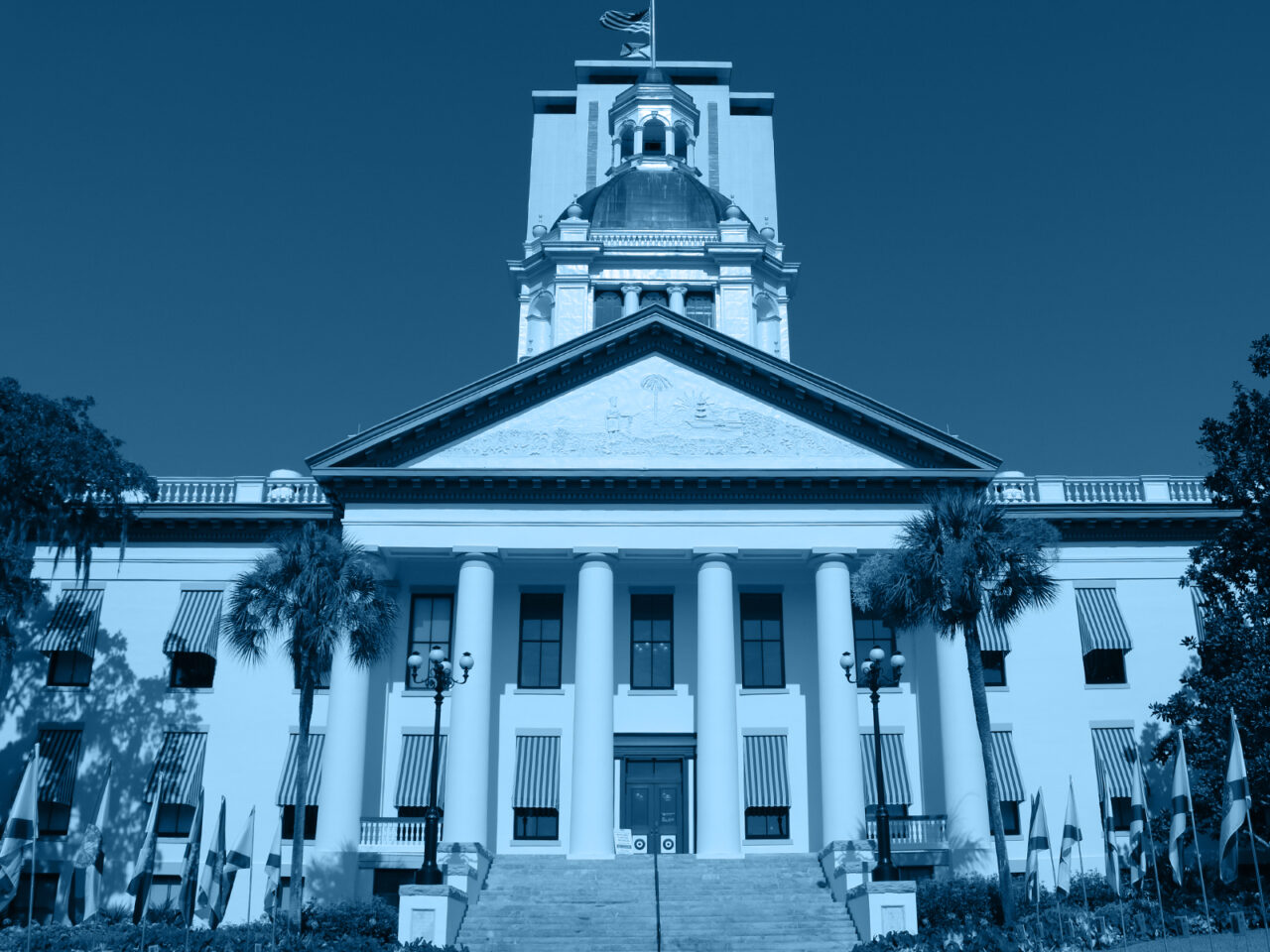 FAMU is ready for the next 135 years.
Florida A&M University President Larry Robinson delivered a State of the University address this week, reiterating the college's strategic priorities and goals, which include becoming a top 100 national public university, being named a Carnegie Research 1 institution and producing top talent in STEM, health, and business.
Robinson said private and corporate donations at the historically Black college and universities (HBCUs) have surpassed $20 million, and research spending has topped $59 million in the current fiscal year. To that end, FAMU was one of three HBCUs that recently received $1.35 million from BP to provide students with scholarship opportunities in the energy industry. The money will be to award five scholarships a year to deserving students for the next three years or 15 scholarships in all.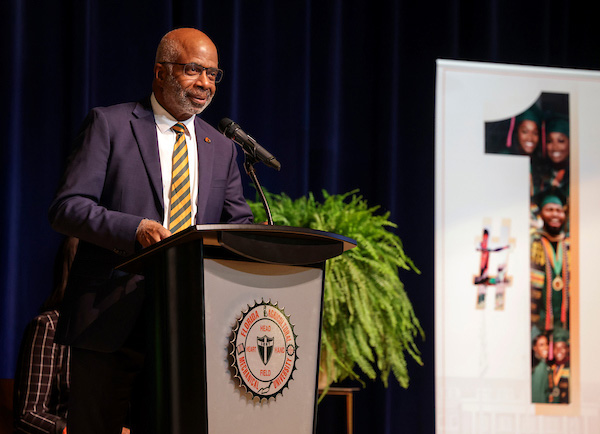 Named FAMU's 12th President in 2017, Robinson also praised the University's history and future in the speech delivered before an audience of faculty, staff, and students in Lee Hall Auditorium.
"From the hostilities of the post-Reconstruction era to the defiant Civil Rights era to today, they stood fearlessly in the gap to ensure that there would be a graduating class of spring 2023 and an incoming class designated to graduate in 2027. Resources were limited indeed, but there was an endless supply of hope, tenacity, ingenuity, and a vision adopted that would ensure 135 years and another 135 years," said Robinson. "I stand before you all this afternoon to declare that the state of FAMU is strong through a historical lens and through the work that we do today that is our foundation for the future."
Robinson said a record-setting 18,000 applications were submitted for Fall 2023 and the newly admitted students have a grade-point average of 3.98.
Moreover, Robinson said that 91.8% of incoming students accepted for Fall 2021 returned for their sophomore year, a statistic that bodes well for future graduation rates.
"We have developed licensure pass rates action plans for nursing, law, pharmacy and physical therapy, which apply a data-driven strategy to improve student outcomes in all of these programs."
___
Coming up, the usual assortment of news, intel, and observations from the week that was in Florida's capital city by Peter Schorsch, Drew Wilson, Gray Rohrer, Christine Jordan Sexton and the staff of Florida Politics.
But first, the "Takeaway 5" — the Top 5 stories from the week that was:
Take 5
DeSantis unveils immigration proposal: Gov. Ron DeSantis unveiled a slate of measures aimed at curbing illegal immigration in Florida, including the repeal of a law allowing undocumented migrants to pay in-state tuition rates at universities. That measure was sponsored by then-Rep. Jeanette Nuñez, who now serves as his Lieutenant Governor. "This country is unable to control its own borders," DeSantis told reporters in Jacksonville, slamming President Joe Biden's administration for what he says are lax border policies. The Governor also touted his efforts to remove undocumented immigrants from Texas and those attempting to reach Florida by boat. "We're having a great effect and basically I'm going to keep those operations going as long as they need to go." When Nuñez was a House member in 2014, she sponsored HB 851, which gave undocumented immigrants brought to Florida as children by their parents the ability to pay in-state tuition rates. The bill was a priority of then-House Speaker Will Weatherford (whom DeSantis has appointed as University of South Florida trustee) and was touted by then-Gov. Rick Scott during his re-election campaign that year to help his appeal with Hispanic voters.
Defamation legislation filed: DeSantis is showing love for HB 991, legislation filed by Rep. Alex Andrade that lowers the standards in defamation cases and exposes media to new risks. The bill lowers the threshold for defamation actions to any single "publication, exhibition or utterance" of a false claim, allowing plaintiffs to file an action in any Florida county where the questionable material was accessed. It does not allow an "unverified anonymous report" to suffice as proof of a claim. And it contends any allegation of discrimination is de facto defamatory, setting up a statutory floor of $35,000 in damages for a prevailing plaintiff.
Tort changes move forward: The House Civil Justice Subcommittee spent more than four and a half-hours Friday discussing a bill that gives broad legal protections to insurance companies eliminating Florida's one-way attorney fee provisions for insurance cases and changing Florida from a "pure" comparative negligence system to a "modified" comparative negligence system. While there is no mandate for insurance companies to lower their rates in HB 837, House Speaker Paul Renner said at a news conference Friday "there's no doubt by trying to reach balance, we will allow for affordability to be brought to all Floridians." Renner said that the bill, eliminates the "heads-I-win, tails-you-lose litigation climate" but said that it is not in its final form. "We're beginning this bill today. There is going to be more give and take and more compromise to be had before this bill gets to the end," Renner said.
School board hit list: The Governor is opposing 14 School Board members throughout the state — but none of them have filed for re-election and at least one of those targeted for unemployment thinks it's a case of mistaken identity. DeSantis is thought to be the first Florida Governor to weigh in on School Board races. Fox News reported on a breakfast between DeSantis, Moms for Liberty and other administration officials that resulted in a list of School Board members in Brevard, Duval, Hillsborough, Indian River, Miami-Dade, Pinellas, St. Lucie, Sarasota and Volusia counties who are being targeted. The Florida Standard, an online publication that routinely gets exclusives from the Governor's Office, went further, and listed the names of those Board members, along with the reason for opposition from the Governor's team. School Board races currently are nonpartisan, as required by the state constitution although there is currently a bill under consideration that would require candidates to declare a political party.
Anti-woke goes to the bank: House and Senate Republican leaders are hailing Rep. Bob Rommel's legislation to protect Florida retirement accounts and state investments from financial discrimination by eliminating the consideration of environmental, social and governance (ESG) investment strategies. DeSantis hailed Rommel's legislation (HB 3) at a news conference. "By applying arbitrary ESG financial metrics that serve no one except the companies that created them, elites are circumventing the ballot box to implement a radical ideological agenda. Through this legislation, we will protect the investments of Floridians and the ability of Floridians to participate in the economy," DeSantis said at the event. Speaker Renner also is on board, noting: "Florida's investment decisions should be based solely on financial or pecuniary factors, not political virtue signaling through radical ESG investment strategies.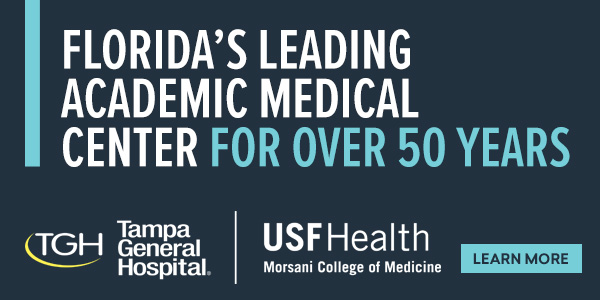 And the winners are …
Gov. DeSantis and First Lady Casey DeSantis held a reception recognizing Black History Month at the Governor's Mansion on Friday.
The event comes as the DeSantis administration faces continued criticism for blocking a proposed AP Black History course from being offered in Florida schools over concerns the curriculum included lessons on "intersectionality" and "queer theory."
The rhetoric has at times been heated, but the event at the Governor's Mansion was not — it featured the announcement of this year's winners of the state's Black History Month student and educator contests, and the presentation of the awards they come with.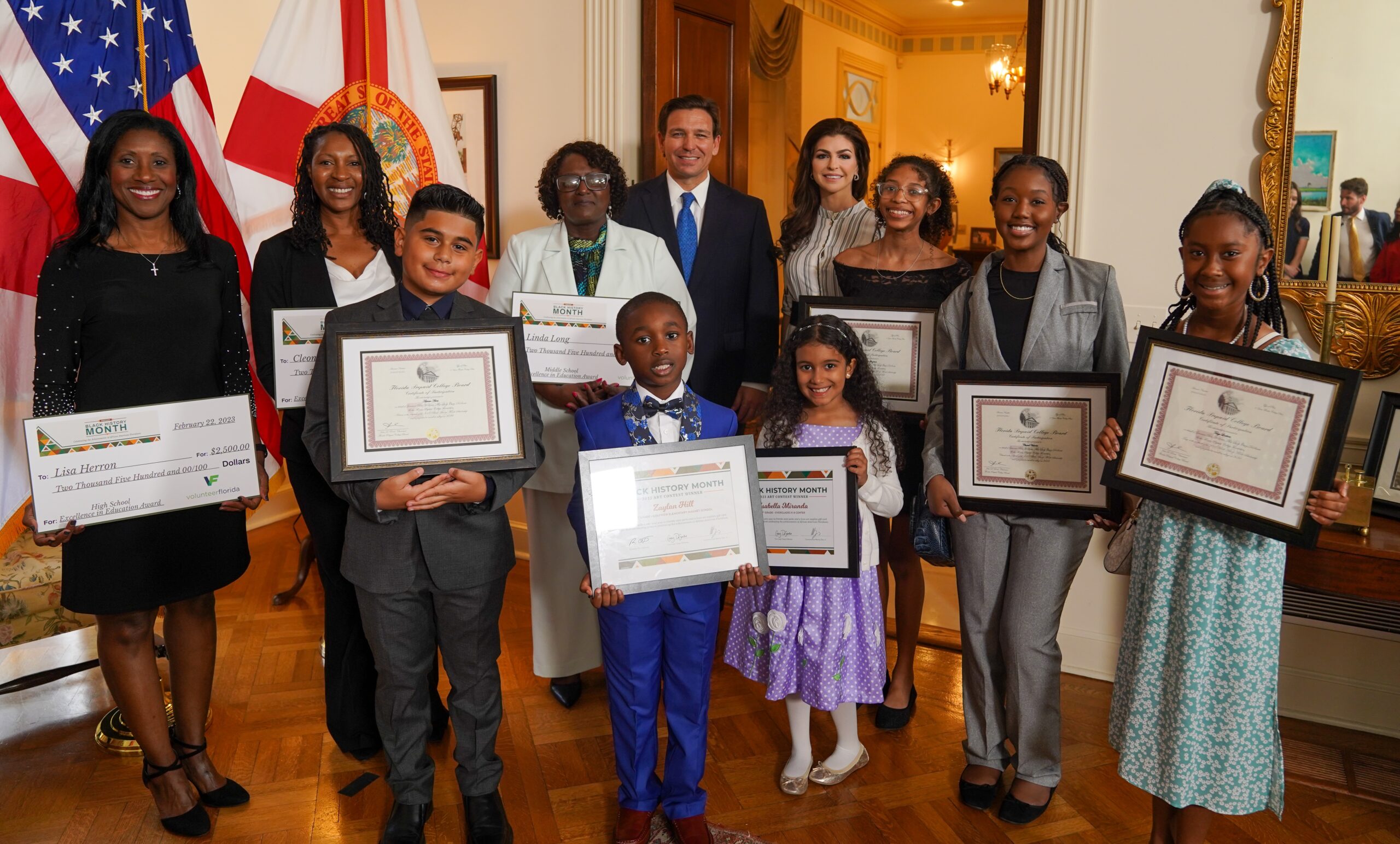 Six winners were selected, including two elementary students (grades 4–5), two middle school students (grades 6–8) and two high school students (grades 9–12). Winners receive a 2-year Florida College Plan scholarship provided by the Florida Prepaid College Foundation and a $100 gift card for school supplies.
The educator awards went to Brandi Grant of Castle Hill Elementary School in Broward County, Linda Long of Grand Ridge School in Jackson County, Cleon Edwards of Joseph Stilwell Military Academy of Leadership in Duval County and Lisa Herron of Cypress Bay High School in Broward County. Each will receive a $2,500 prize provided by Volunteer Florida.
"Black History Month is an important opportunity for students to learn about the achievements of African Americans to both our country and our great state," Gov. DeSantis said. "It was an honor to host this year's art, essay and educator winners at the Governor's Mansion and see what our students have learned over the month."
Night, night nitazines
Attorney General Ashley Moody is grabbing her pitchfork and going after Frankenstein — or his drugs at least.
The state's top cop announced this week that she would pursue legislation to add nitazene compounds to Florida's list of Schedule I substances.
Putting Frankenstein vs. Frankenstein's monster pedantry aside, nitazenes picked up the nickname "Frankenstein opioids" because they are a laboratory creation and are often bolted onto other opioids such as fentanyl or heroin with deadly results.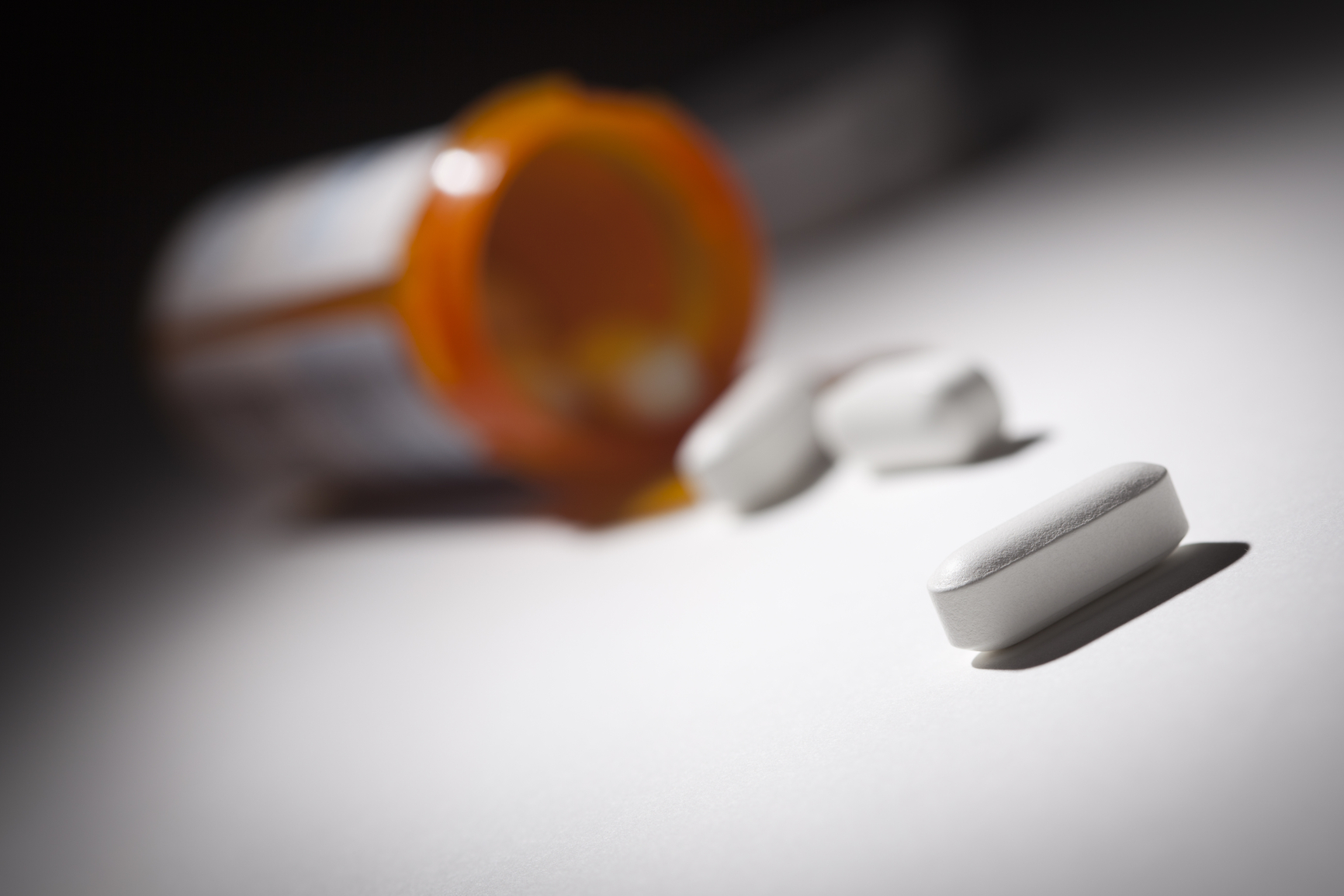 Fentanyl has become synonymous with potency. It is reportedly 50 times stronger than heroin, and the comparatively smaller dose — and therefore smaller volume — is one reason traffickers have been so successful in smuggling it into the country.
Nitazene compounds such as isotonitazene, etonitazene and protonitazene are even stronger. Forensic labs in Florida first began identifying incidences of nitazenes in 2020 and last year recorded 140 incidences across the state. Less than two months into 2023, 34 instances have been recorded.
"Last year, I signed an emergency rule temporarily adding these deadly nitazene compounds to the Schedule I controlled substance list. I am proud to announce my support for SB 736, which will permanently add these incredibly deadly drugs to the Schedule I list.
"For years, I have been warning about how just one pill laced with fentanyl CAN kill, but with some of these nitazene compounds that message is becoming, one pill WILL kill," Moody said in a news release, (emphasis hers). "It is important to bring awareness to Floridians of all ages — do not take any illicit drug, just one use could cost you your life."
Sen. Jason Brodeur is carrying the legislation, saying he was "proud" to join Moody in the fight against the opioid epidemic and "permanently ban these substances and any additional compounds that could be abused and kill Floridians."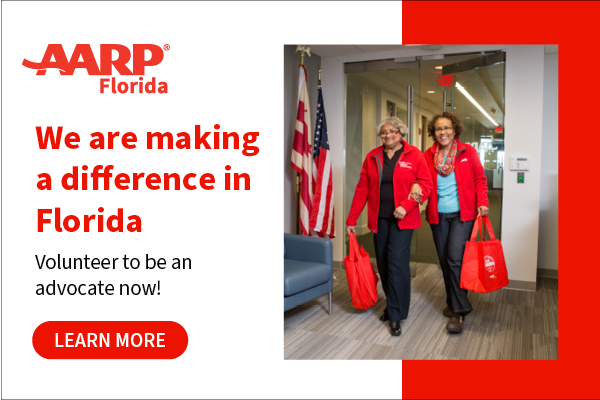 Instagram of the week
The Week in Appointments
State Council for Interstate Adult Offender Supervision — DeSantis appointed Stormie Knight and reappointed Adrian Soud and Patricia Tuthill to the Council. Knight is a Policy Coordinator in the Governor's office. Previously, she was the deputy director of Government Relations for the Florida Court Clerks and Comptrollers Association and an Adjunct Instructor of Criminal Justice for Saint Leo University. Knight earned her bachelor's degree in criminology and sociology and her master's degree in criminology from Florida State University. Soud is a Judge on Florida's 5th District Court of Appeal. He previously served on Florida's 4th Judicial Circuit and was appointed in 2017 as the State Courts System's representative on the Commission for Florida Law Enforcement Accreditation. Soud earned his bachelor's degree from the University of Florida and his juris doctor from Stetson University. Tuthill is the president and founder of the Peyton Tuthill Foundation and an Operations Consultant for the Florida Youth Foundation. She advocates for victims' issues and public safety and has received the American Parole and Probation Association Judge Joe Keegan Award. She previously served as Florida's Delegate for the American Corrections Association. Tuthill earned her bachelor's degree in business administration from Southern Illinois University and her master's degree in management from Troy State University.
Commercial Motor Vehicle Review Board — DeSantis reappointed Jonathan "Scott" Christy, Kathy Panozzo and Scott Reagan to the Commercial Motor Vehicle Review Board. Christy, of Marianna, is a Trucking Supervisor for Anderson Columbia. A Commercial Driver's License holder, he is trained in pre-trip and post-trip inspection, defensive driving and load requirements. Panozzo, of Jacksonville, is the Director of Trailer Maintenance at Landstar. Previously, she held the positions of Manager and Coordinator of Automotive Operations at Landstar. Panozzo is a current member of the Technology and Maintenance Council. Reagan, of St. Johns, is the safety director at Centurion Auto Transport. He was previously a Field Safety adviser with FedEx Freight. Reagan earned his bachelor's degree in political science from The Citadel.
Florida Keys Aqueduct Authority — DeSantis appointed Cara Higgins and Richard Toppino to the Aqueduct Authority. Higgins, of Key West, is the owner of Cara Higgins Law Firm. She currently serves on the Key West Military Affairs Committee and the Key West Chamber of Commerce Board. Higgins earned her bachelor's degree from West Virginia University and her law degree from Villanova University. Toppino, of Key West, is the president of Charley Toppino and Sons. He is a current member of the Key West Military Affairs Committee, the Florida Independent Concrete & Associative Producers, and the Florida Road Builders Association. Toppino attended the College of the Florida Keys and the University of Miami.
Tampa Sports Authority — The Governor named Donald DeFosset to the Tampa Sports Authority. DeFosset, of Tampa, is the former president and CEO of Walter Industries. He currently serves as a Trustee for the University of Tampa and a current board member of the Florida Council on Economic Education and the Florida Council of 100. DeFosset earned his bachelor's degree in industrial engineering from Purdue University and his MBA from Harvard University.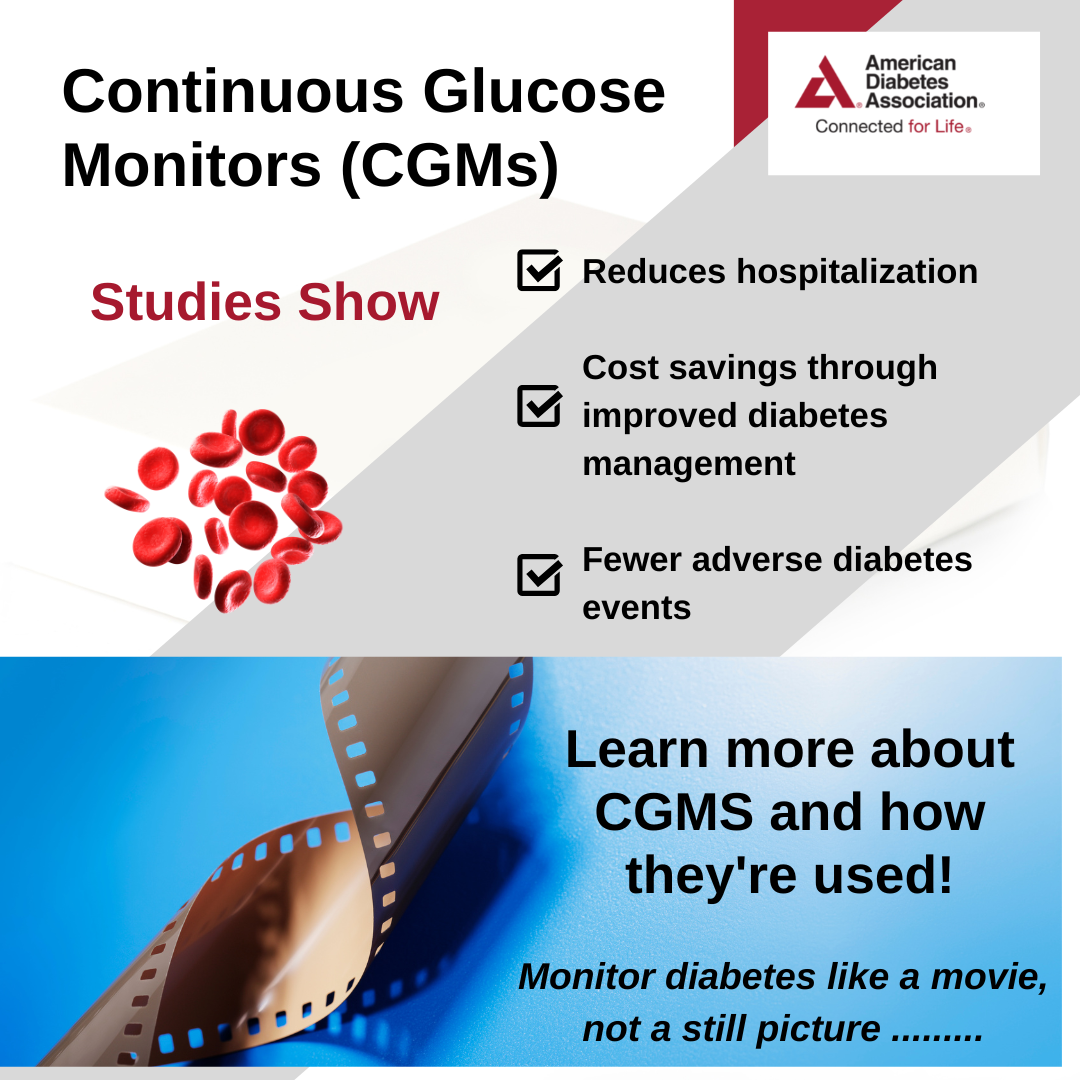 Brace for impact
A plane carrying Department of Highway Safety and Motor Vehicles Director Dave Kerner had a difficult landing earlier this month when it arrived at Tallahassee International Airport.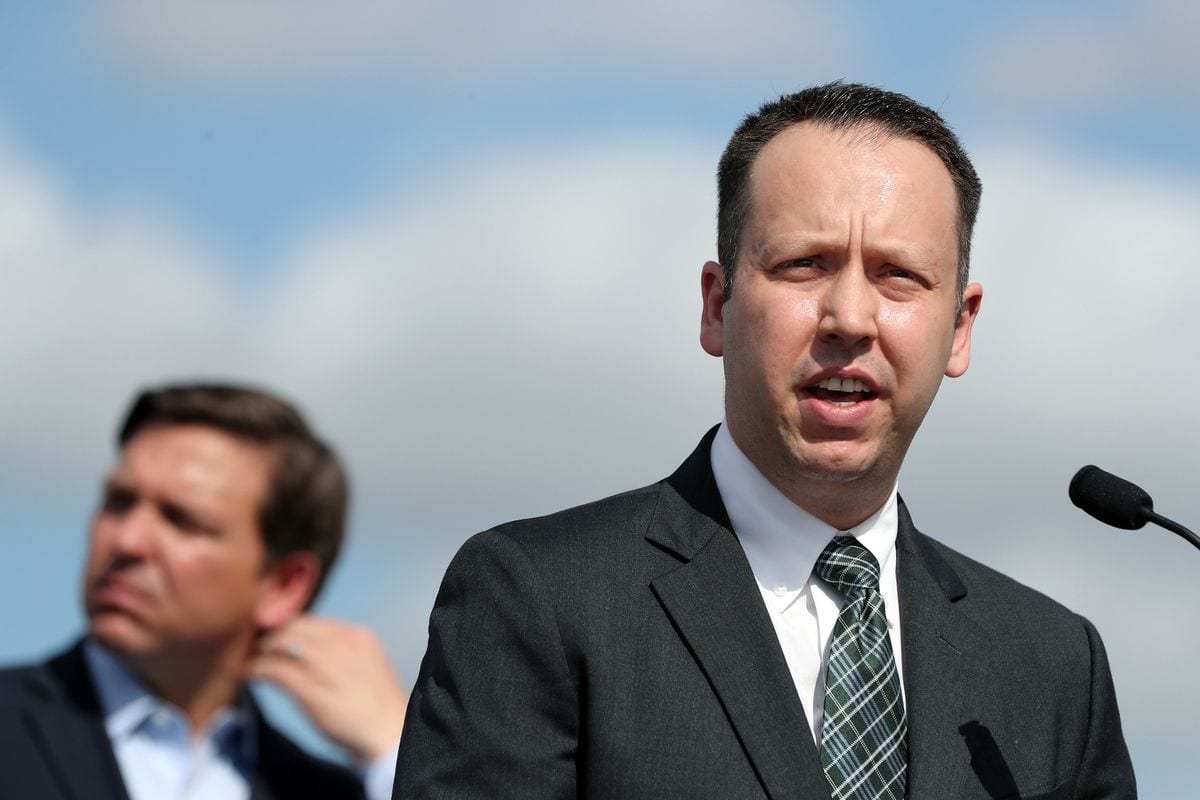 The Florida Highway Patrol aircraft was carrying Kerner and two FHP pilots when it arrived at 10:15 p.m. on Feb. 16, according to DHSMV spokeswoman Molly Best. Upon the landing approach, a landing gear warning light activated, she stated in an email.
"The two FHP pilots in command followed the relevant procedures and landed safely with no injuries," Best wrote. "The left-wing tip was damaged due to the left main gear not deploying."
Kerner, a former Florida House Democrat from Palm Beach County, was appointed by DeSantis to lead the DHSMV in January to start his second term.
Penned up energy
Florida's utility regulators got a crash course in the storage of energy this week from the Electric Power Research Institute, a California-based nonprofit.
"As EPRI emphasized today (Tuesday, Feb. 21), energy storage is key to a low carbon future in the electrical industry," said PSC Chair Andrew Fay. "With Florida's utilities adding renewables and diversifying their energy portfolios, more energy storage will be needed to provide reliability and stability to Florida's grid."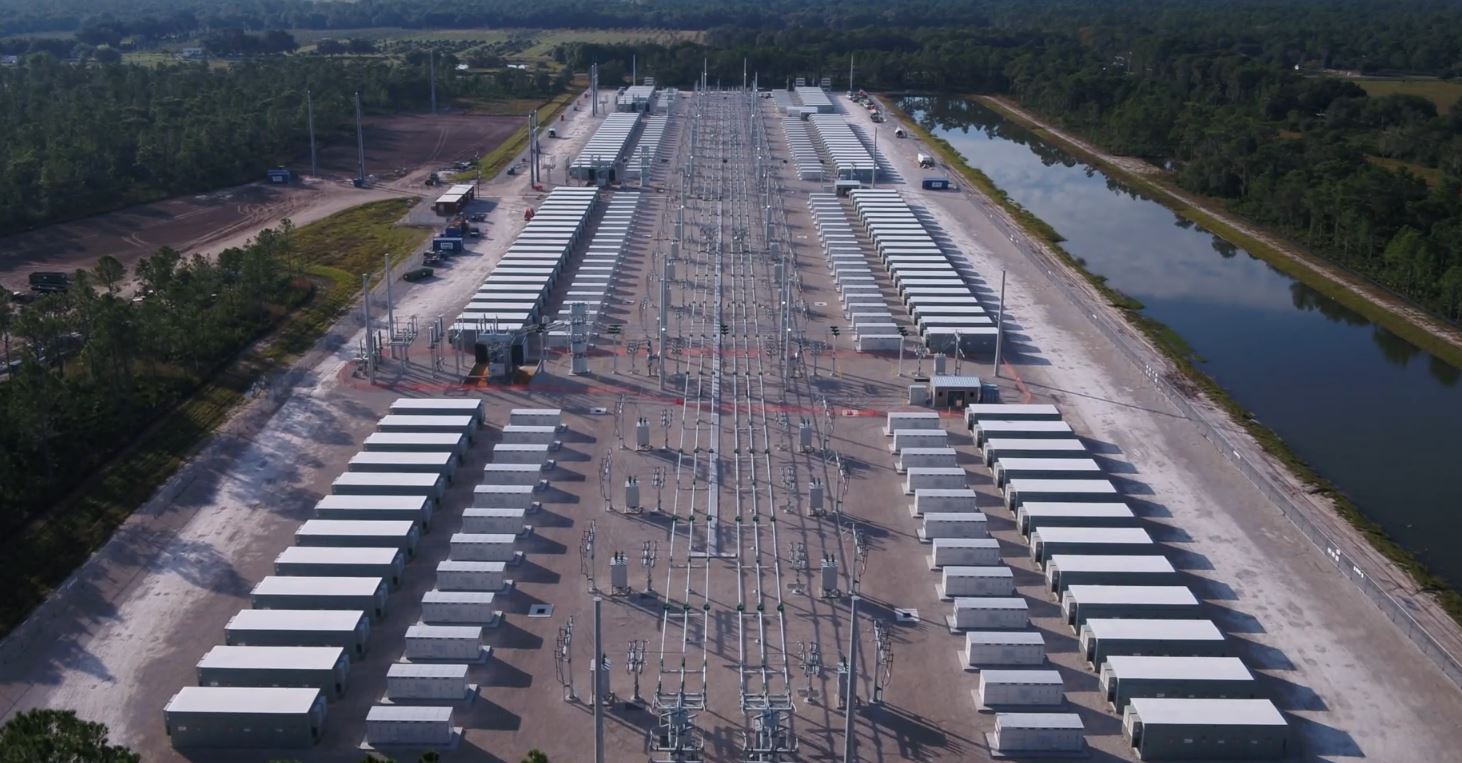 The state's growing population will contribute to the greater demand for energy and its storage in Florida, matching trends across the country.
"A substantial amount of energy storage will be needed in the future, with 125-680 GWs of new energy storage predicted for the U.S. by 2050, according to the National Renewable Energy Lab," said Haresh Kamath, EPRI Director of DER Integration and Energy Storage.
Advances in technology have enabled energy storage to run the gamut of the energy supply chain, including renewables, microgrids and residential consumers, Kamath explained.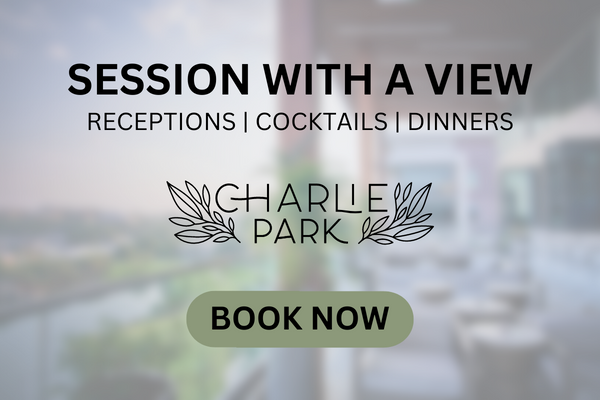 Madison County shoutout
The Florida Fish and Wildlife Conservation Commission (FWC) recognized landowners Danna and Stephen Matheny with the Florida Land Steward 2023 Landowner of the Year award for the management of their 90 acres of land in Madison County.
The annual award is given to a private landowner who goes above and beyond managing their property with highly commendable land stewardship.
The Matheny's property, which has been in the family for generations, is primarily a longleaf pine habitat that supports native plants and a variety of wildlife including gopher tortoises, bobwhite quails, pileated woodpeckers, bluebirds, foxes and many other species.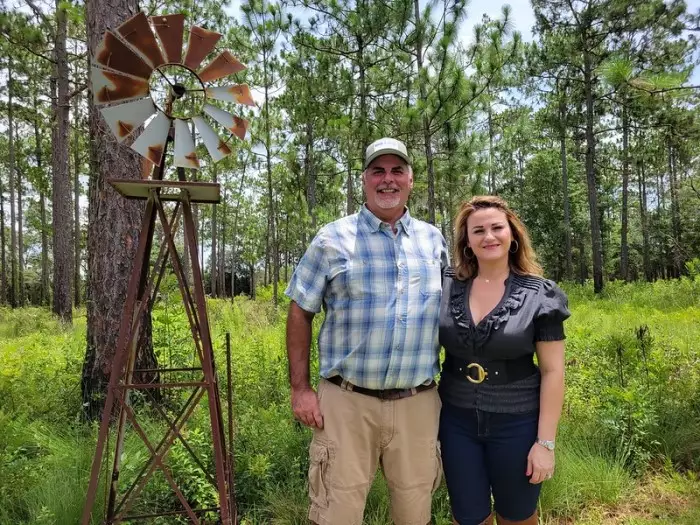 The Mathenys are working with the FWC and the U.S. Fish and Wildlife Service as well as the Florida Forest Service and the Natural Resources Conservation Service to restore the upland habitat on the property.
Stephen Matheny conducts a variety of land management activities including prescribed burns, hardwood control, selective harvest of mature pine and mowing.
"I recall my grandfather teaching me when I was young, to leave some dead trees standing for the woodpeckers, flying squirrels and bluebirds. I want my children to appreciate the importance of all the different species that depend on this habitat to survive," Stephen said in a prepared release announcing the honor. "I hope they continue what I have taught them and are good stewards of the property for years to come."
The Florida Land Steward program is a partnership that focuses on resources available to private landowners conserving their lands for wildlife. In addition to state and federal agencies, it partners with the University of Florida Institute of Food and Agricultural Sciences.
Bipartisan PBM crackdown
Health care can be bipartisan.
Republican Sen. Tom Wright and Democratic Rep. Lindsay Cross are pushing for changes to health insurance costs. The bills require that all money paid to pharmacy benefit managers and insurance companies for prescription drugs must be applied to the patient's deductible, out-of-pocket maximum and copayment responsibility regardless of who paid the money.
The bill is supported by The AIDS Institute, the Hemophilia Federation of America and the National Multiple Sclerosis Society.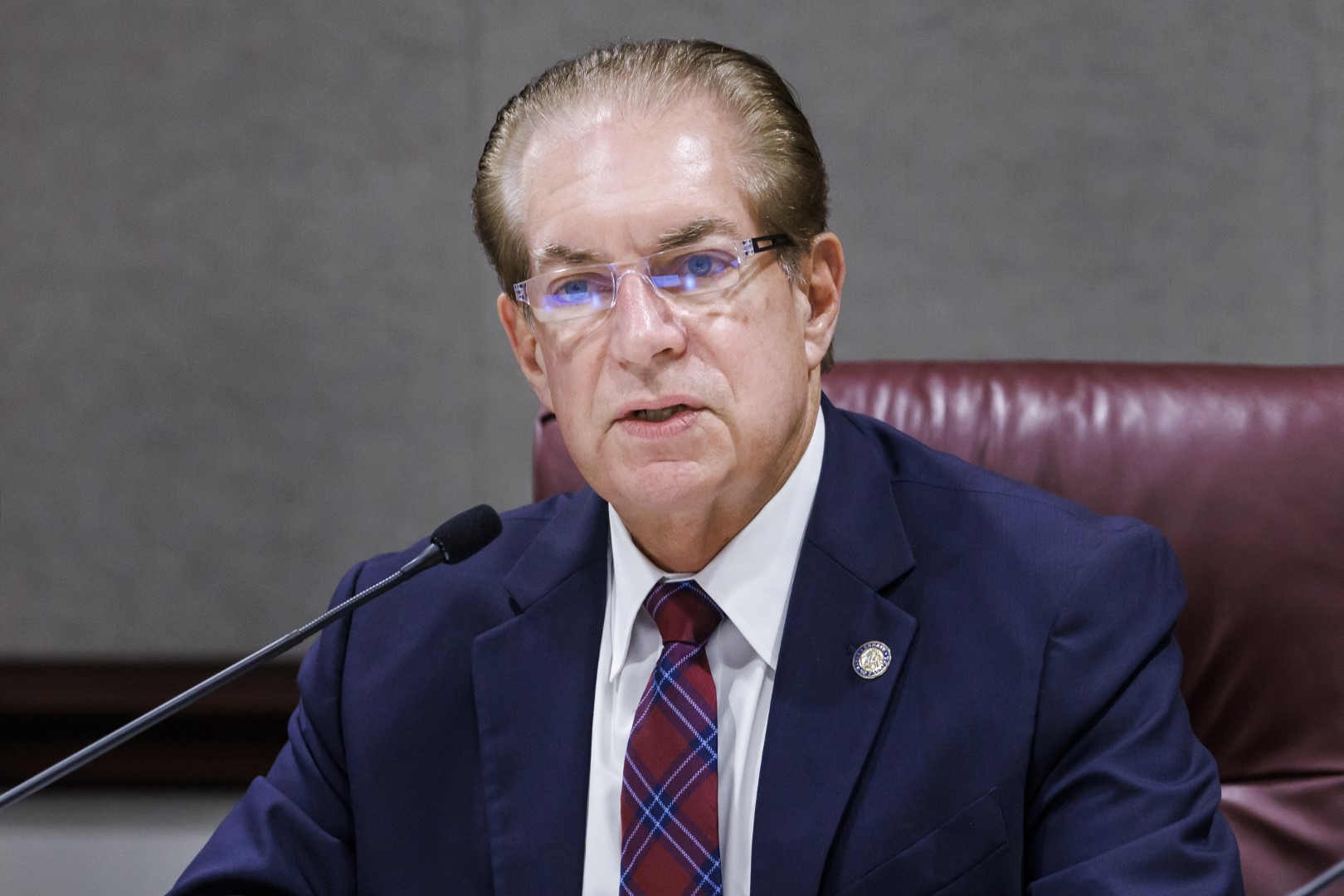 "Regardless of where it comes from, money accepted by PBMs and insurance companies for prescription drugs should count toward the patient's deductible and out-of-pocket maximum. PBMs and insurance companies should not be allowed to double-dip at the expense of patients who are struggling with chronic illness," Wright said in a prepared statement.
"I'm incredibly proud to be sponsoring this legislation because Floridians deserve financial relief for costly prescriptions. Our current system costs patients more to get the life-saving medications they need — that just isn't right," Cross said.
Hemophilia Federation of America Senior Manager for Policy Mark Hobraczk added, "Persons with bleeding disorders rely on specialty medications to prevent or treat painful and dangerous bleeding. No generics or low-cost alternatives exist. Copay assistance isn't causing them to purchase higher-cost drugs; it's giving them a lifeline to the only options they have to prevent severe joint damage or death. Florida health plans should never be allowed to pocket that copay assistance for themselves and threaten patients' health."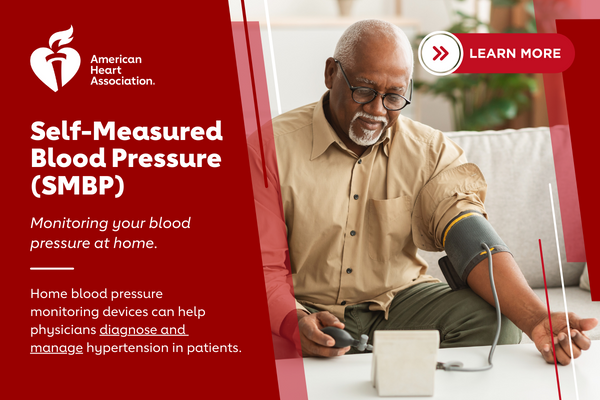 Speedy recovery
The Senate is prepared to move forward on measures aimed at expediting hurricane recovery efforts, both for the ongoing recovery from Hurricane Ian and for future storms and natural disasters.
Senate President Kathleen Passidomo, a Naples Republican, sent a memo to members outlining the measures included in SB 250, a bill filed by Sen. Jonathan Martin, a Fort Myers Republican. Collins' district, along with Passidomo's, was battered by Ian. The Senate Select Committee on Resiliency has been workshopping ideas to aid recovery efforts in recent weeks.
The bill, filed Friday, would require cities and counties to allow residents to live in trailers or recreational vehicles on their property for up to three years after a hurricane.
Residents must "make a good faith effort" to rebuild or renovate their damaged or destroyed home by applying for a building permit or getting a construction loan and the temporary shelter must be connected to water and electric utilities while not being a threat to public health and safety.
The Division of Emergency Management (DEM) would also be required to post on its website a model contract for debris removal for local governments by June 1 and update it each year. For rural counties, DEM would also have to "prioritize technical assistance and training" on safety and preparedness measures for natural disasters.
Permits that can be extended by six months during or after an emergency could now be extended by 24 months, or up to four years if multiple natural disasters hit during the extension.
Cities, counties and School Boards would be encouraged, but not required, to develop emergency financial plans for hurricanes and other major disasters. Local governments would also be able to create inspection teams to review and expedite building permits for temporary housing, including by entering arrangements with other cities and counties, and make plans to provide temporary housing to utility workers, first responders and contractors helping recovery efforts.
The bill would also prohibit local governments affected by Ian and Hurricane Nicole from increasing impact or building fees or making changes to their processes for comprehensive plan amendments or development regulations until Oct. 1, 2024. The provision would be retroactive to Sept. 29, 2022, the day after Ian made landfall in Florida.
But cities and counties would get a boost by an expansion of a bridge loan program created by lawmakers in the Special Session in December. The bill adds another $50 million to the $50 million the Legislature used to start the program in and removes its sunset date, making it a permanent program.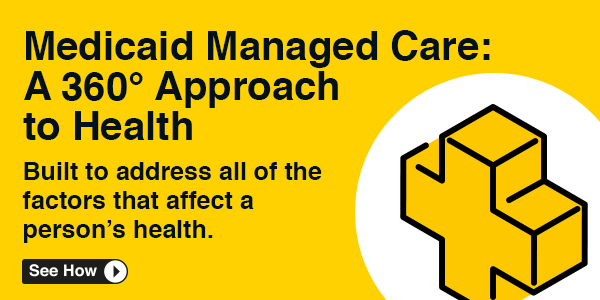 Mandates and civil suits
While the House is delving into transgender care for minors at least one Senator wants to put employers on the hook to pay for de-transitioning costs if their employee or their former employee regrets the choice.
Businesses and insurers that don't comply could get sued under SB 952, filed by Sen. Blaise Ingoglia who is dubbing the proposal the "Reverse Woke Act." The bill mandates that businesses that pay for employees to travel to other states for gender-affirming surgery also pay for the transition reversal in the future if the employee (or former employee) chooses. The bill includes a civil cause of action.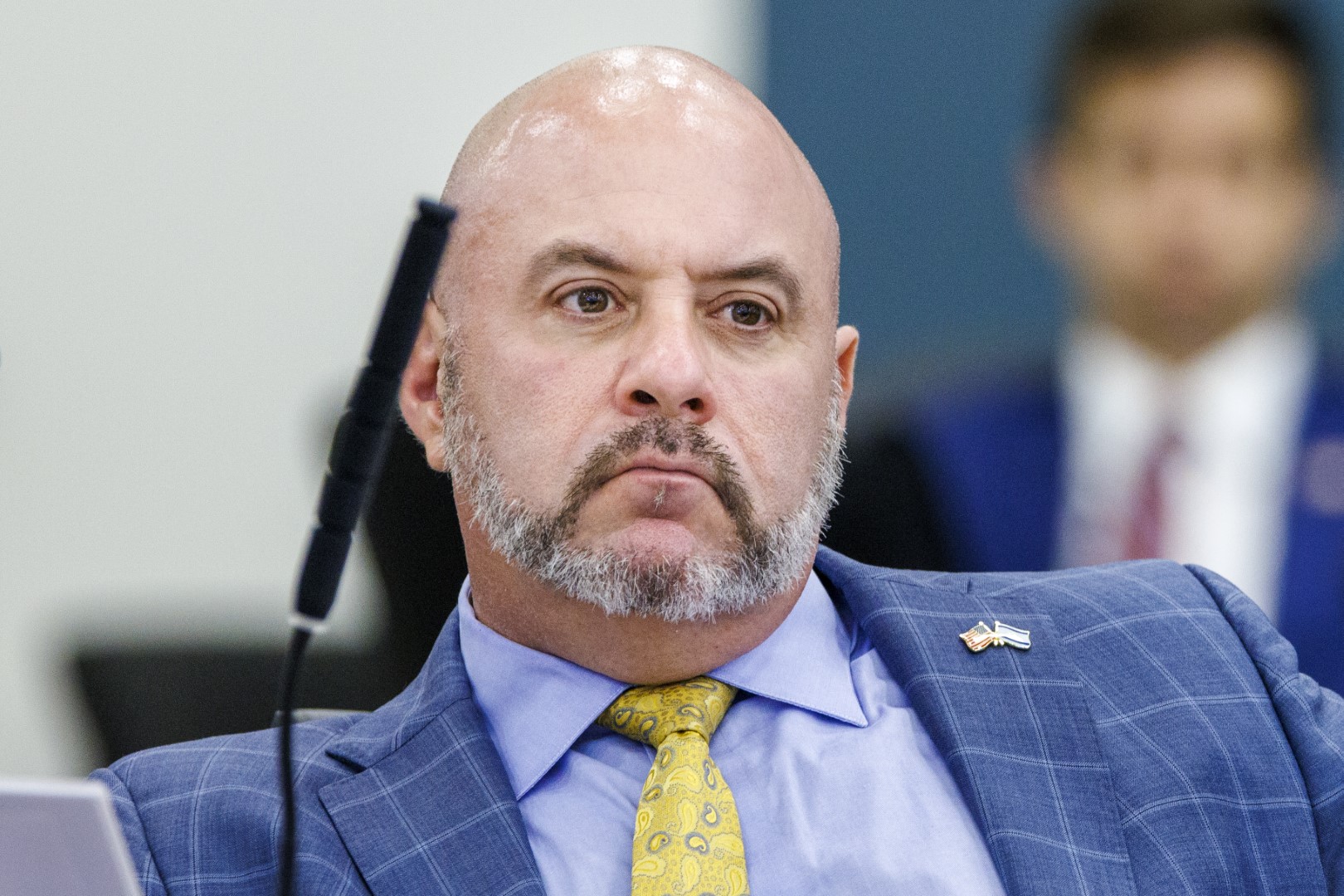 "Woke businesses need to be held accountable when offering to pay for gender-affirming surgeries in other states, such as California, because they are nothing more than political decisions masquerading as health care and human resource decisions," Ingoglia said in a prepared release. "Floridians should not be used as political pawns to advance a leftist agenda for the Governor of California. If these companies truly cared about their employees, this should be a no-brainer for them."
According to the news release, at least 27 companies have pledged to pay for Floridians to travel to and pay for, gender-affirming surgery in other states. Employers that cover costs, directly or through benefits, yet refuse to cover reverse gender dysphoria treatment are subject to a civil action lawsuit for any damages incurred by the employee or former employee.
No sale!
Certain parts of the Sunshine State's real estate market could soon be closed to the Chinese government, thanks to legislation from a pair of South Florida Democratic lawmakers.
Boca Raton Sen. Lori Berman and Wellington Rep. Katherine Waldron filed twin bills (SB 924, HB 835) to ban the Chinese Communist Party (CCP) and any connected entity from buying real property near military bases after July 1.
Property purchases close to "strategic assets" across the state — water treatment facilities, power plants, emergency operation centers, telecommunication towers and facilities, police stations and other such structures — would also be prohibited.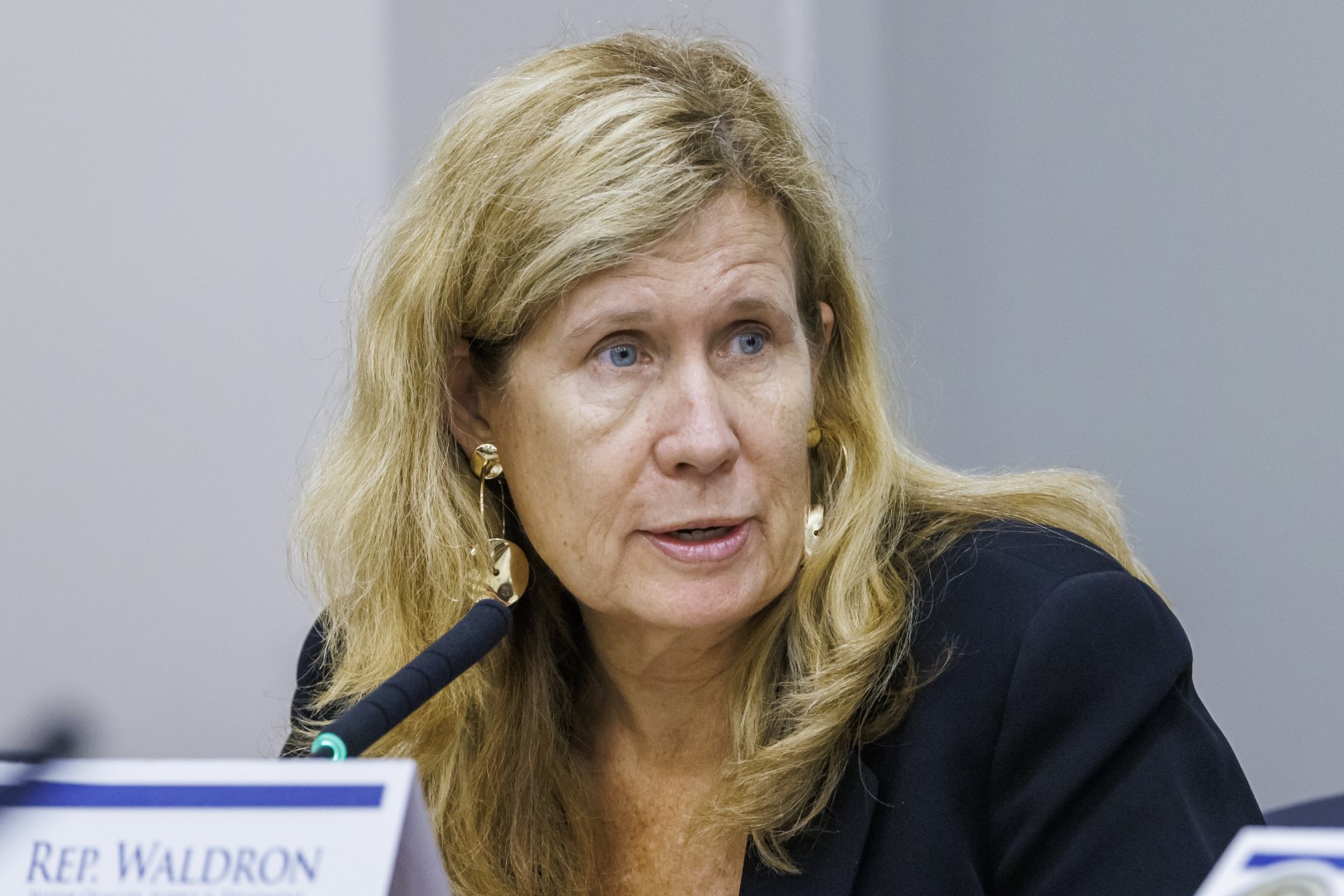 The bills complement an executive order President Joe Biden signed in September defining additional national security factors the Committee on Foreign Investment in the U.S. must consider when evaluating transactions.
Biden acted in response to growing, bipartisan concern among government officials over protecting Americans' data, enhancing U.S. supply chain resilience and safeguarding the country's position as a tech leader.
By mid-2021, the CCP and its partners held roughly 192,000 acres of American land worth $1.9 billion. Those figures have since risen to 200,000 acres and more than $2 billion, and some of that land is near military bases, a press note from Waldron's office said.
"This bill seeks to proactively protect our physical and strategic assets from being exploited or undermined by potential foreign adversaries," she said in a statement. Added Berman, "Passing this legislation is vital to countering the CCP's troubling influence and unlawful surveillance."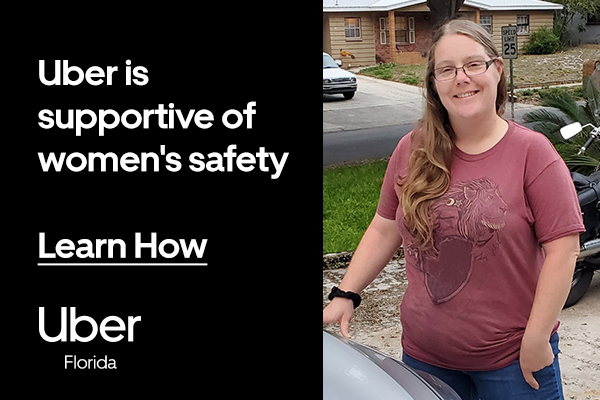 Immigrant welcome center
U.S. Rep. Kathy Castor, state Rep. Susan L. Valdés and Hillsborough County Commissioner Harry Cohen are opening an immigrant Welcome Center this weekend at the Egypt Lake Recreation Center.
The politicians joined forces to bring a one-stop shop for immigrants who are unaware of how to navigate the systems in place.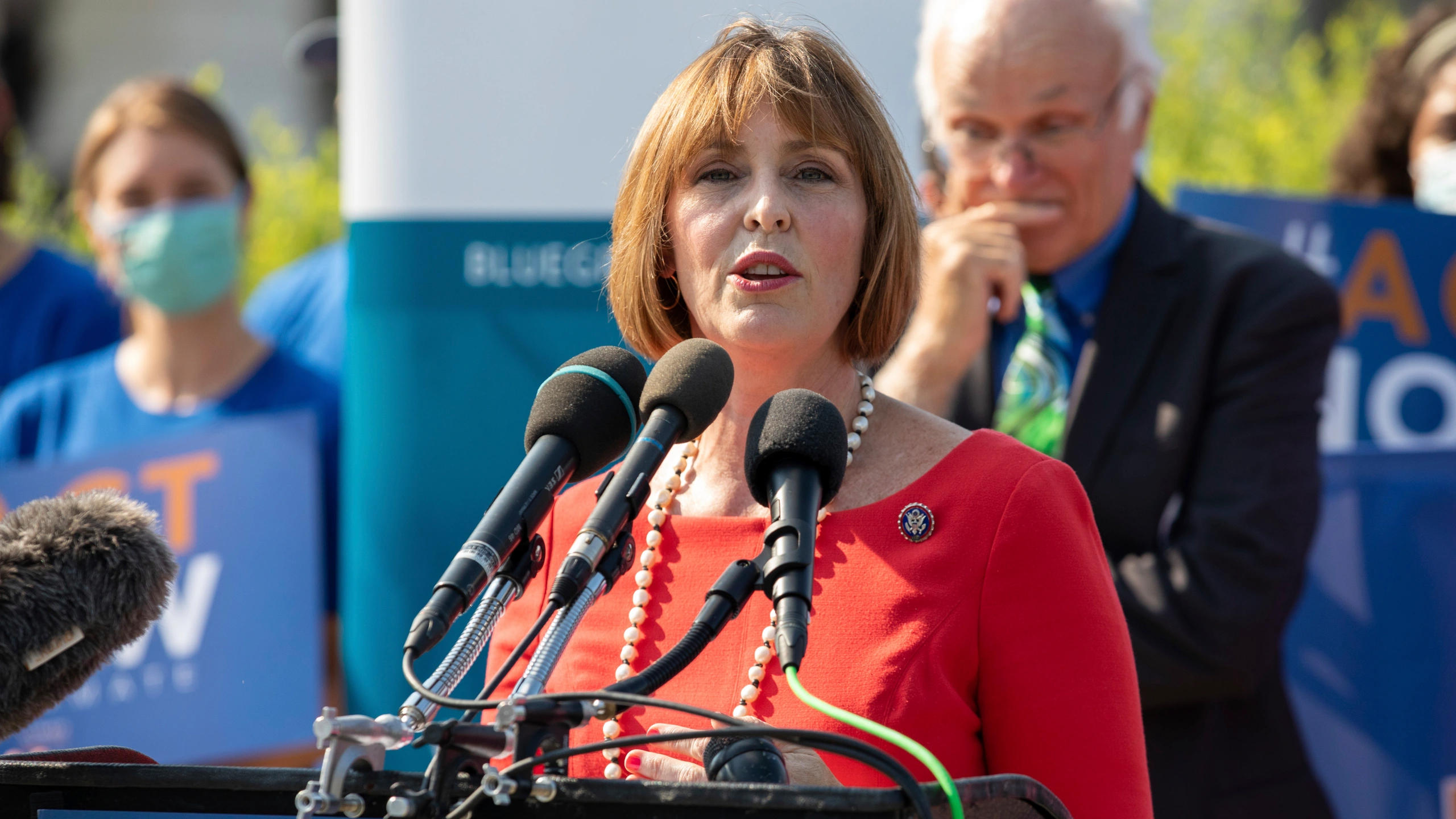 "Tampa Bay has a tireless network of nonprofits that provides support to newcomers — experts on hand at this event can offer guidance and access to important information that can help people access pathways to success through school, skills training, health care and the job hunt," Castor said in a prepared release.
Valdes agreed.
"It is about time there is a center like this one in my district to assist our immigrant community. Having a center like this will alleviate a lot of stress endured by these families and by removing barriers, they are able to thrive and become contributing members of our county much sooner," she said.
Cohen said it's a high priority "to make sure that newcomers to our community feel welcome and have a place they can go to get helpful information and services."
The center opens at 10 a.m.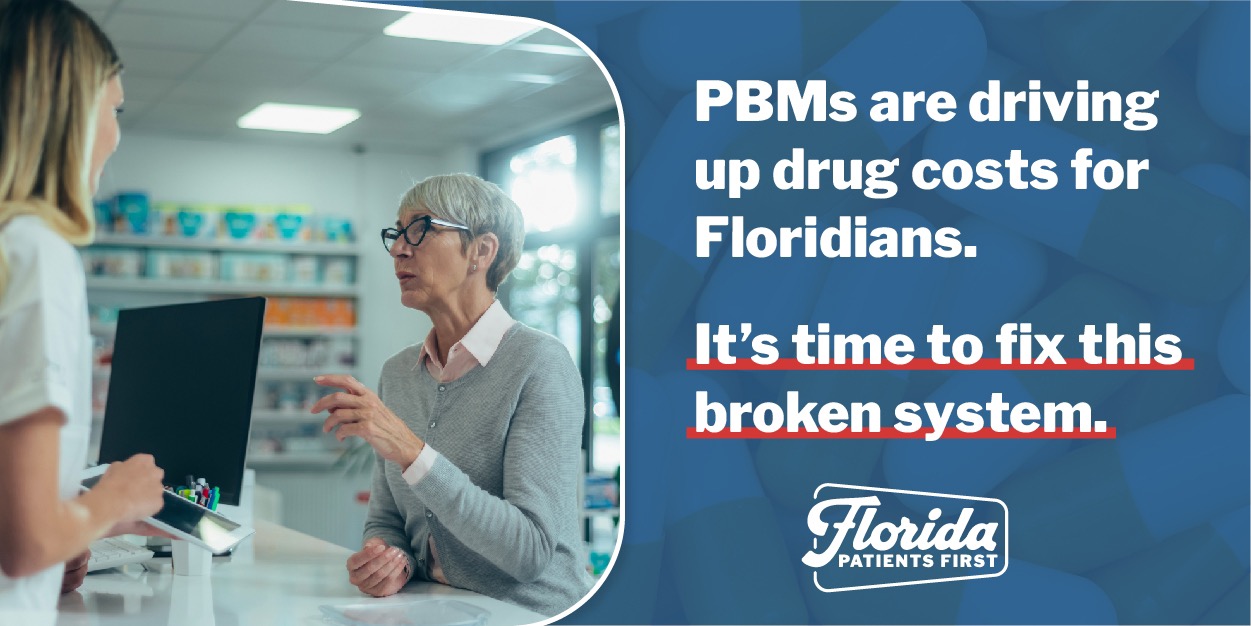 Limiting access
It's going to be harder for the public to reserve space in the Capitol next month under new rules pushed by the DeSantis administration, and the First Amendment Foundation (FAF), among others, is not happy.
The new rules require that events at the Capitol "align" with the "mission" of the state. Moreover, groups must ask agency heads to submit the requests to the DMS or, if it's a request to use space controlled by the Florida Legislature, they must submit their request to leadership.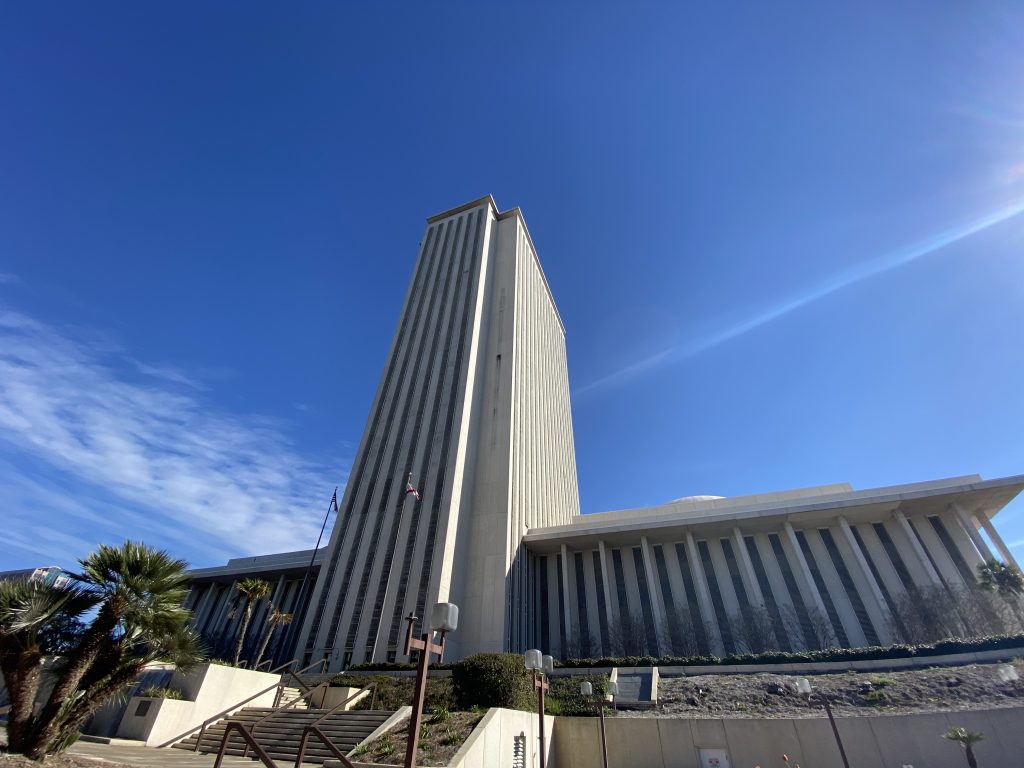 "Every year, groups promoting awareness of issues like environmental protection or certain life-threatening medical conditions or support for individual business sectors come to the Capitol to set up booths and displays meant to inform or inspire legislators. Protesters also come to the Capitol to speak out on issues ranging from gun control to education policy to — most recently — anti-abortion activists advocating for lawmakers to shrink the current 15-week ban on the procedure," the First Amendment Foundation said in a news release.
The FAF views the rules as "yet another attempt by state officials to suppress free speech by erecting barriers and obstacles to public participation in the legislative process."
FAF Executive Director Bobby Block said requiring an event align with the administration's mission "is an unlawful content-based restriction on free speech … People have a right of access to their house to make their thoughts and feelings known to lawmakers whether DMS thinks their presence aligns with their 'mission' or not. These rules need to be repealed immediately."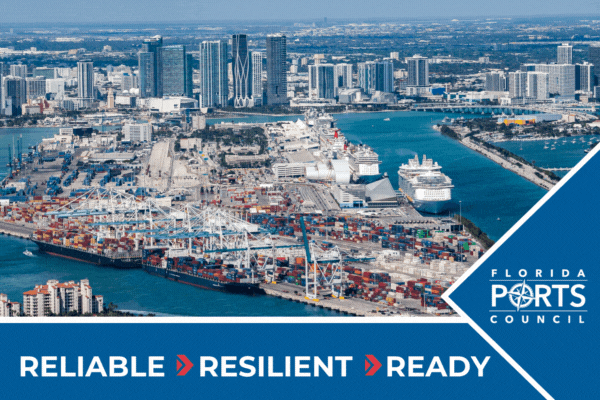 Showered with support
A nonprofit focused on stopping maternal and infant mortality joined forces with the charitable arm of a national health care company to shower more than 20 new mothers with newborn essentials.
The MolinaCares Accord, a community investment initiative arising from Molina Healthcare of Florida's charitable endeavors and Mace Anthony Williamson Foundation, a St. Petersburg nonprofit focused on Black infant and maternal mortality, co-sponsored the baby shower in St. Petersburg.
The new mothers received diapers, wipes, baby bottles and other newborn essentials from at Academy Prep for Education. The need Molina and the Foundation stepped up to answer is apparent in the state's statistics for maternal and child mortality rates.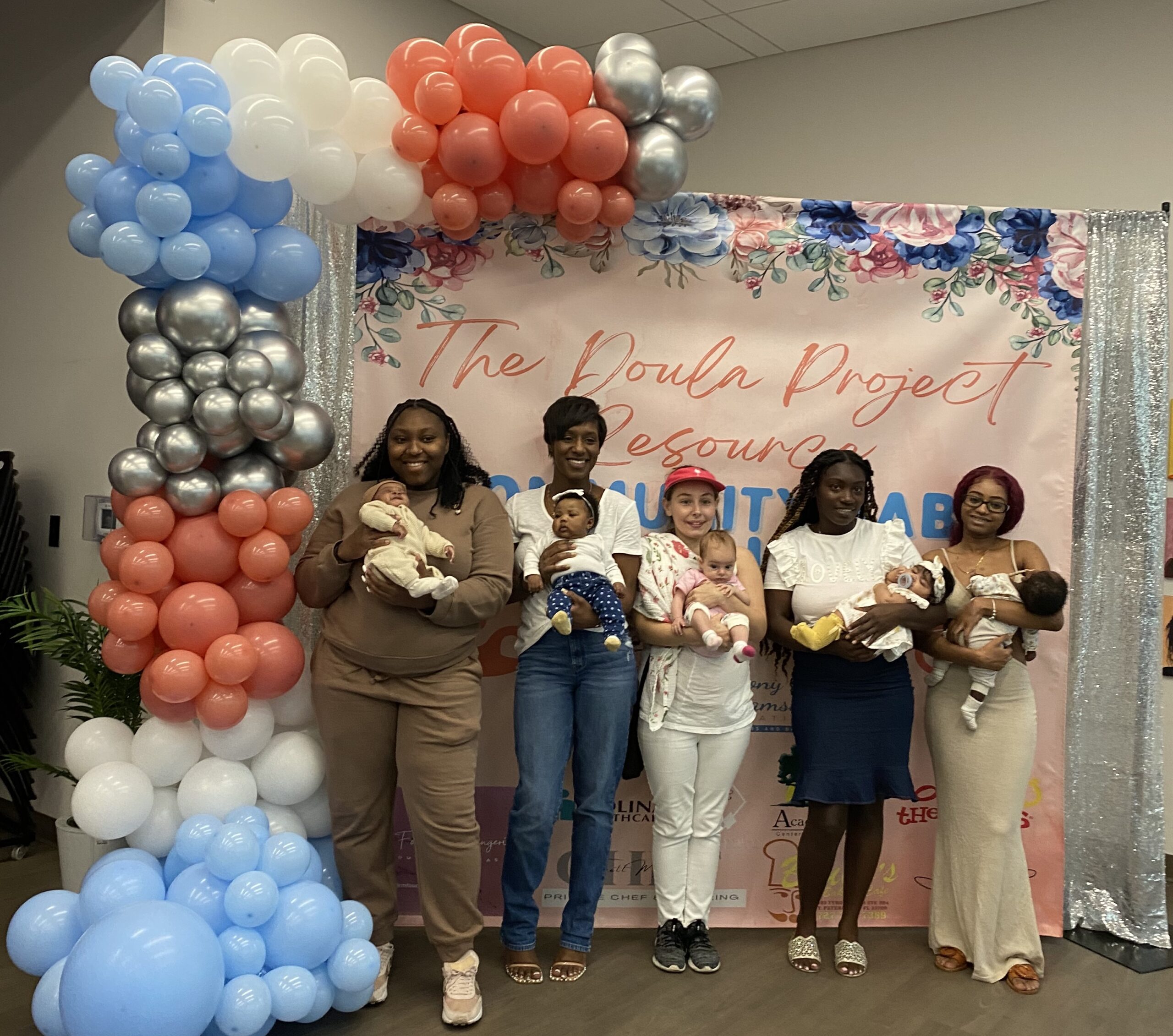 Black infant deaths, throughout the nation and Florida, have trended at higher rates when measuring deaths per 1,000 births. Since 2012, the state's statistics show that Black infants die during their first year of life at a rate that's always more than double and sometimes close to triple the rate of White infants.
In Pinellas County, the health disparity is particularly pronounced: In 2021, 3.9 White Pinellas County infants died during their first year of life for every 1,000 born. Meanwhile, there were 15.9 Black babies who died in the county for every 1,000 that were born that same year, according to the Florida Department of Health's Community Health Assessment Resource Tool Set.
The event featured speakers including Ynissa Colón, who lost her baby at 17 weeks' gestation and turned her pain into successful entrepreneurial efforts; and Tanisha Scantling, who registered the first Black woman-owned shoe business in St. Petersburg.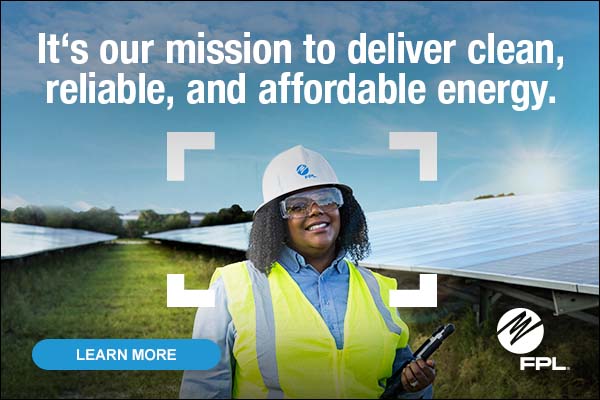 Lasting legacy
A Florida State University alum and former health care consultant has left an estate gift to support women majoring in STEM fields at FSU.
Marc Julius, who graduated from FSU Magna Cum Laude in 1963 with a double major in chemistry and microbiology, gifted an estimated $10 million to endow scholarships and program support for FSU women with unmet financial needs and high potential who are pursuing degrees in STEM-related majors.
"We're humbled and grateful to be part of Marc's extraordinary legacy of promoting women in science," FSU President Richard McCullough said. "We know our students will benefit greatly from this generous and transformational gift."
Julius said the gift was inspired in part by his observation throughout his career, including his time as CEO of a successful health care consulting firm, that women were not always well-represented in STEM-related fields.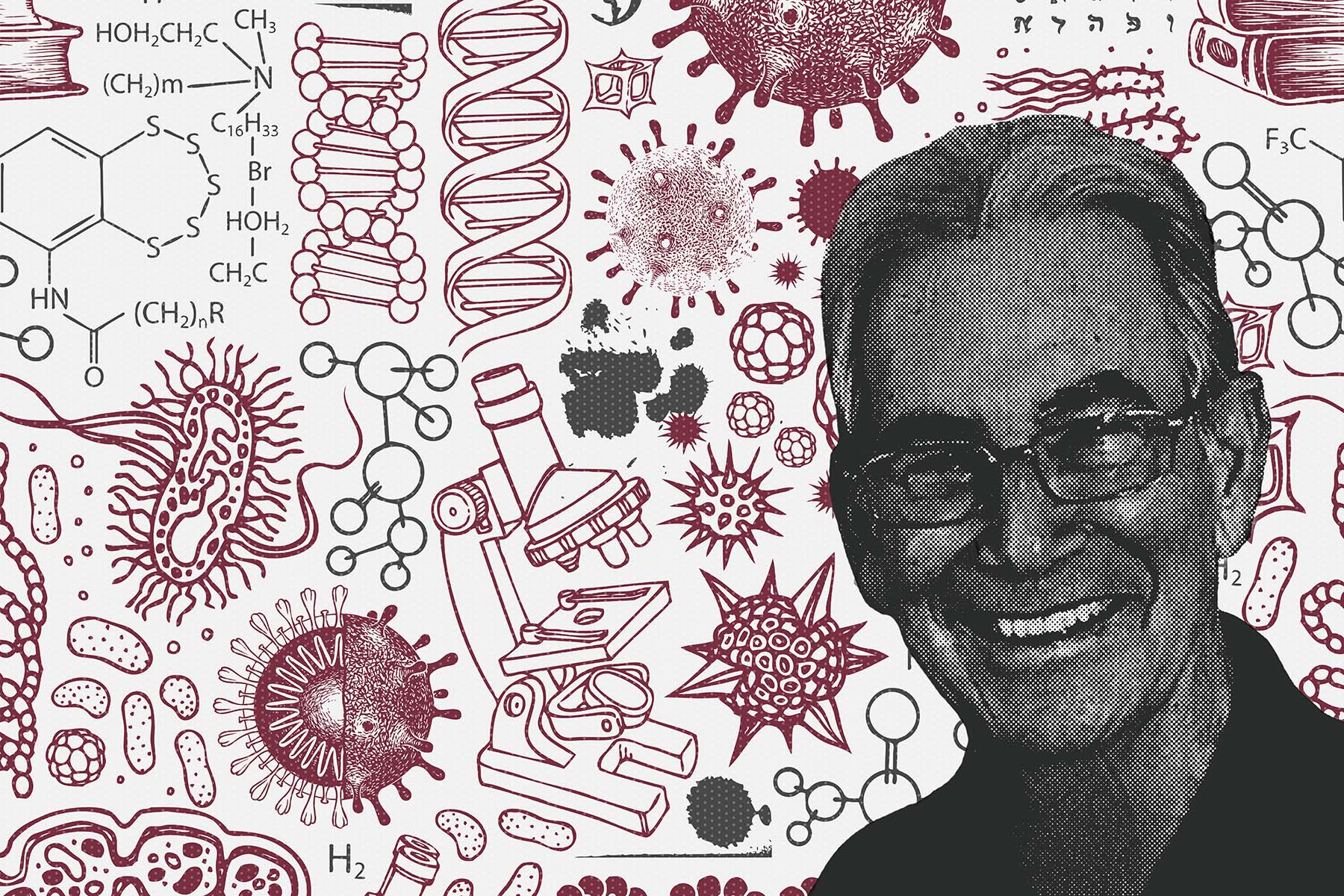 He named the fund for his parents, Dezso and Fanny Julius, who taught him and his siblings the value of education and perseverance.
The Dezso and Fanny Julius Scholars Fund will provide scholarships to eligible students who are expected to engage in supervised, independent research. While all applicants will be fully considered, preference will be given to women.
Julius died in January after a yearlong battle with prostate cancer. After graduating from FSU, he earned graduate degrees in biochemistry from Princeton University and the Massachusetts Institute of Technology. He remarked that his FSU degree prepared him to excel among some of the top students in the country.
He retired to Siesta Key, off the coast of Sarasota, where he lived until his death. Upon receiving news of a terminal illness, a little over a year ago, he solidified his plans to leave a legacy for future students at FSU.
The Julius family has strong ties to FSU. As an FSU student, Julius was inducted into Phi Beta Kappa, Phi Kappa Phi and Phi Eta Sigma honors societies. He also was president of Tau Epsilon Phi social fraternity, a member of the Interfraternity Council, and a staff photographer for FSU's daily newspaper, the Florida Flambeau. His sister served as a professor in the education department until she retired in 2021.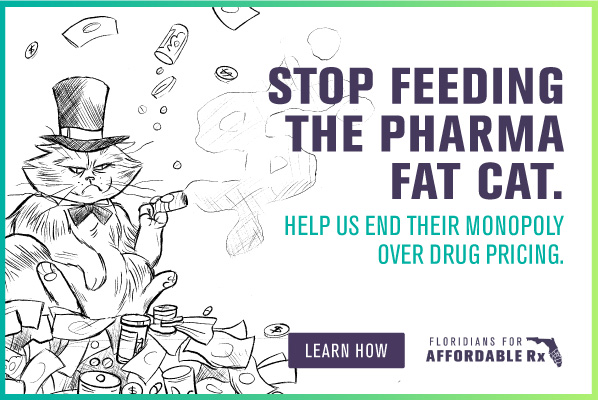 Capitol Directions

Ron DeSantis — Down arrow — He's just mad Zelensky wore better boots when the President visited.
Ron DeSantis — Down arrow — He's the First Amendment's Mark David Chapman.
Casey DeSantis — Up arrow — All cancer did was awaken a sleeping giant and fill her with a terrible resolve.
Jeanette Nunez — Down arrow — Bossman is editing her brag board.
Andrea Mitchell — Down arrow — She's "imprecise" in saying sorry, too.
Mike Pence — Up arrow — Don't ruin it by saying you miss Sunflower.
Manny Diaz — Down arrow — In today's class we're going to learn how to make a hit list out of macaroni and construction paper.
Joe Ladapo — Crossways arrow — Look, we just got rid of you-know-who, so don't start giving her ammo.
Christian Ziegler — Up arrow — He has big shoes to fill. But first things first: Congratulations!
DMS — Down arrow — Ahh, the "ask your mother" strategy of withholding. Classic.
Lauren Book — Down arrow — Looks like her bill was all bark.
Jason Pizzo — Up arrow — His lawsuit was so based that his colleagues changed the law.
Jenn Bradley, Will Robinson — Up arrow — They're going to teach MV Realty the meaning of "pigs get fat, hogs get slaughtered."
Jenn Bradley, Lindsay Cross — Up arrow — Now this is a bipartisan animal protection bill we can get behind.
Tom Leek — Up arrow — At this rate, he'll be Senator-elect in June 2024.
Joel Rudman — Up arrow — Cassie Carli would be proud to have her name on this bill.
HB 1 — Crossways arrow — Can we get a straight answer on how much it costs or is this a cellphone store situation?
José Oliva — Crossways arrow — His opinion is sound, but he was appointed not to have one.
Florida Wildlife Corridor — Up arrow — If they haven't picked a stretch to name after the Senate President, they need to get on it.
Kratom — Crossways arrow — It'll still taste like dirt, but like that good-good FoxFarm dirt.
Florida Rights Restoration Coalition — Up arrow — A Nobel nom for a noble cause.
Rush Limbaugh — Up arrow — He's getting a drive-by memorial.
Kathryn Varn — Up arrow — She's singing from the right hymn book, Mayor.
Miami Herald — Up arrow — The Polk Award has been described as "one of only a couple of journalism prizes that means anything." In other words, great job!
Aaron Keller — Up arrow — IYKYK, but keep it down.
Pelicans — Up arrow — Welcome to the Skyway Fishing Pier, now with less maiming.
Black bears — Down arrow — If everything is on the table, at least throw them a coke party.