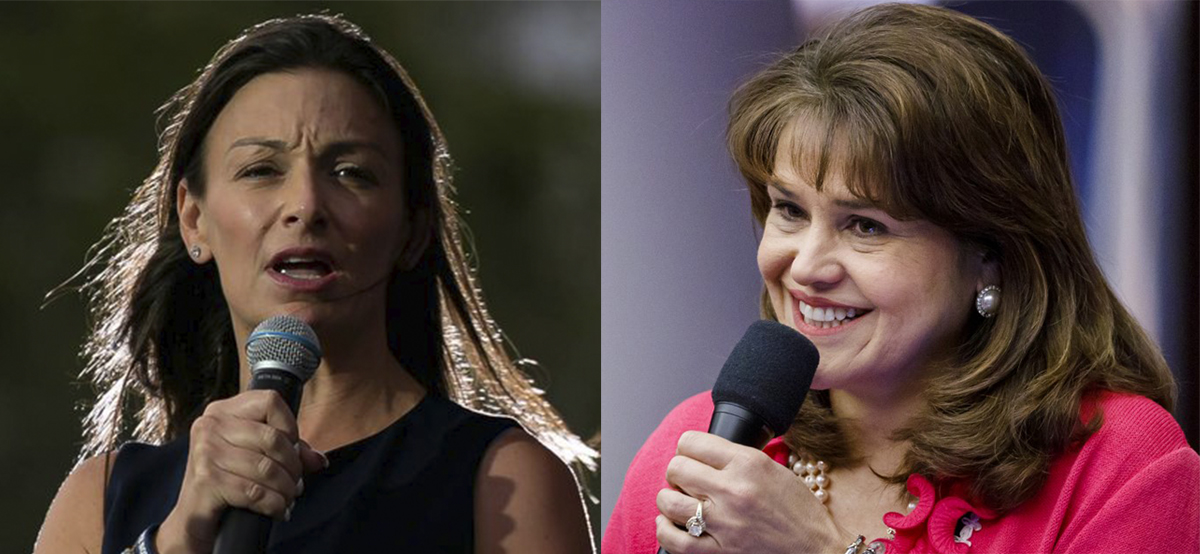 Only one can be right.
Less than 24 hours before the Florida Democratic Party chooses its leader, the two front-runners vying for the job are each claiming to hold an edge in committed votes.
Members of the Florida Democratic Executive Committee (DEC), which steers the party, are meeting Saturday afternoon in Orlando to choose a new Chair.
Four DEC members are actively running for the job: Progressive Caucus Chair Carolina Ampudia, former Agriculture Commissioner Nikki Fried, Broward County Democratic Chair Rick Hoye and former state Sen. Annette Taddeo.
A fifth candidate, Mi Vecino co-founder Alex Berrios, withdrew from the race last week, two days after Fried announced she was running, and immediately endorsed Fried.
But it's really a two-candidate contest, with former 2022 gubernatorial election foes Fried and Taddeo asserting they have more votes in-pocket to clinch the win.
This past week saw both candidates announce waves of endorsements from DEC members and proxy voters in the homestretch of the race.
Taddeo, who launched her campaign Jan. 20, listed nods from half a dozen additional voting members through Wednesday and announced in a press note that she had 501 pledged votes. That placed her ahead of "all candidates" in the race, including Fried, Taddeo's campaign said, before throwing shade at her opponent.
"The runner-up for votes, late entrant and former Agriculture Commissioner Nikki Fried, has a clear strategy of pretending to have won the campaign — despite having only 459 votes," the press note said.
"This will feel familiar to observers of the 2022 Democratic gubernatorial Primary, in which the Fried campaign repeatedly claimed to possess momentum and even partnered with a Republican pollster to assert they were winning. They weren't winning then, and they aren't winning now."
On Thursday and Friday, Taddeo's campaign announced the endorsements of another 19 voting members and proxy voters, as well as the backing of the Democratic Hispanic Caucus of Florida.
Fried, meanwhile, announced 37 endorsements between Sunday and Friday evening. An unofficial tally her campaign is maintaining shows her with 531 votes based on endorsements, compared to 395 for Taddeo and 38 between Ampudia and Hoye.
There are 1,152 votes up for grabs in the race for DEC Chair. The winner needs one more vote than half that number. If no candidate secures the requisite votes, Democrats could also nominate someone else on the floor.
Fried and Taddeo competed for the better part of a year for the Democratic nomination for Governor until Taddeo dropped out to instead run for Congress. Fried went on to lose the nomination to former Gov. Charlie Crist, while Taddeo lost to incumbent U.S. Rep. María Elvira Salazar.
Last year's Midterm Election was a disaster for the state party up and down the ballot, as Democrats lost every statewide race and Republicans earned a supermajority in both chambers of the Legislature. Calls for then-Chair Manny Diaz to resign came even before the polls closed on Election Day. He obliged them last month.