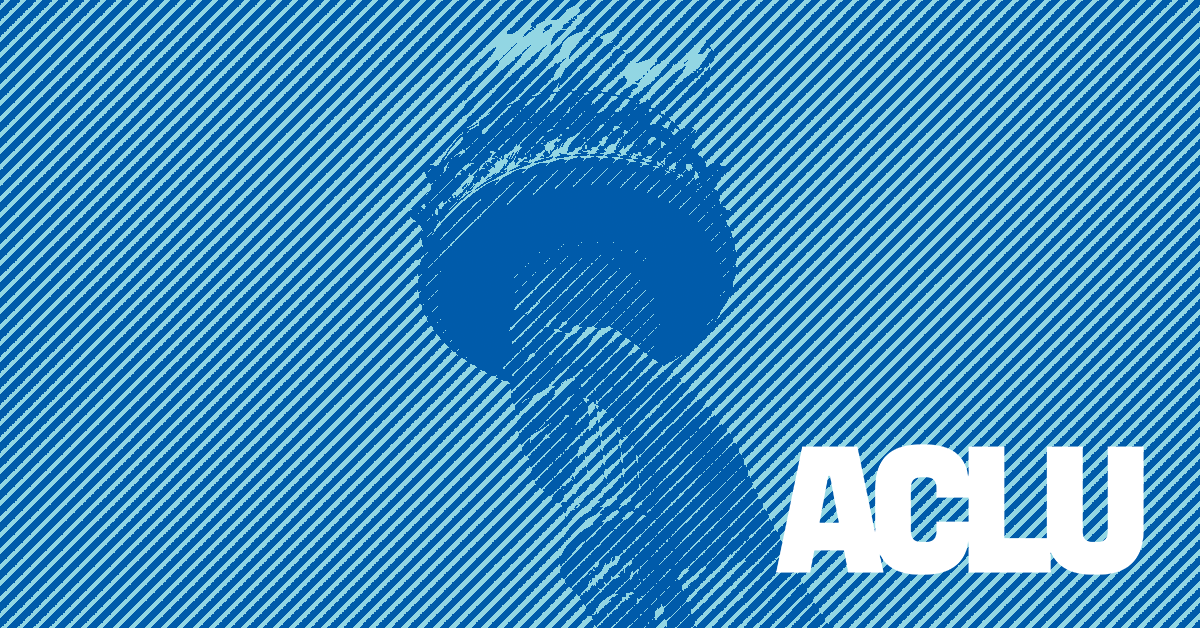 Leaders warn new restrictions will make it harder for protesters to make their voices heard.
American Civil Liberties Union (ACLU) leaders argue Republicans in the Legislature have eroded the rights of Floridians for years. With GOP supermajorities now in both chambers and Gov. Ron DeSantis pushing a culture war agenda, the group is expecting the worst when the Legislative Session begins.
"Governor DeSantis and his allies have made voting more difficult. They've obstructed our right to peacefully protest. They banned conversations about Black and LGBTQ people from our classrooms and other environments," asserted Kirk Bailey, political director for the ACLU of Florida.
"They've passed harmful legislation to score political points at the cost of immigrants. And they've intervened in individuals' private medical decisions with their 15-week abortion ban."
So what rights are the ACLU worried about this year? At a briefing with members of the press, ACLU leaders point to legislation expanding what critics call the "Don't Say Gay" law. They see efforts to repeal rights for immigrants recently championed by Republican administrations. And they argued the Governor is cracking down on any dissent from his worldview as he presents an authoritarian leadership style as a blueprint for America.
Kara Gross, legislative director for the Florida chapter, pointed to a defamation law that drops press protections for anonymous sources. She said that bill "makes it so journalists either need to out their sources or face liability, which is designed to further silence individuals who want to speak out against what's going on in our state."
She also took issue with a universal school choice bill that would extend private school vouchers to all students.
"The Governor refers to these euphemistically as giving parents choice," she said. "But once again, the parents who primarily benefit from this are those that align with the Governor's viewpoints."
The ACLU also takes issue with a just-filed bill that would extend a prohibition on instruction about sexual orientation and gender identity through the eighth grade, and also covering prekindergarten and charter schools.
A controversial "parental rights" bill signed by DeSantis last year put such a ban on the topics in kindergarten through third grade classes. The same bill also prohibits teachers from using preferred pronouns for anyone whose gender identity doesn't align with their gender assigned at birth.
The ACLU is also calling out a higher education bill restricting student majors and changing who makes faculty employment decisions at state colleges and universities.
Gross said the legislation "seeks to impose thoughts and ideas and beliefs on the public through controlling what is taught and learned in public higher education."
The ACLU is balking at a bill that would make Florida one of two states to allow the courts to impose death sentences without a unanimous jury vote. That's a cause DeSantis took up after the man convicted in the Parkland shooting was spared the death penalty thanks to holdouts on the jury that found him guilty.
The group slammed overall restrictions on education and criminal justice, bemoaning a shift from bipartisan support for sentencing reform just a few years ago.
ACLU spokesperson Pamela Burch Fort also worries about potential expansions for the Florida State Guard and a dedicated election police force.
"There will be a specialized unit within the Guard comprised of former law enforcement and military personnel that can assist state and local law enforcement and will have the same powers as those law enforcement agents they are assisting," she said.
Along with expanding the powers of the statewide prosecutor, ACLU reps feel this allows for too much executive authority to enforce DeSantis' agenda on Floridians.
But leaders in the group say it's not just legislation that demands scrutiny. ACLU leaders voiced concern at changes in rules regarding public gathering at the Florida Capitol, limiting use of the Capitol steps or the indoor rotundas to the Governor's Office, state agencies and the presiding officers for the House and Senate.
"Prior to these new rules, Floridians were able to freely exercise their First Amendment rights to our capitol," Gross said. "It used to be a place for the people and now it will only serve those whose speech is aligned with the Governor and official purpose of the government."