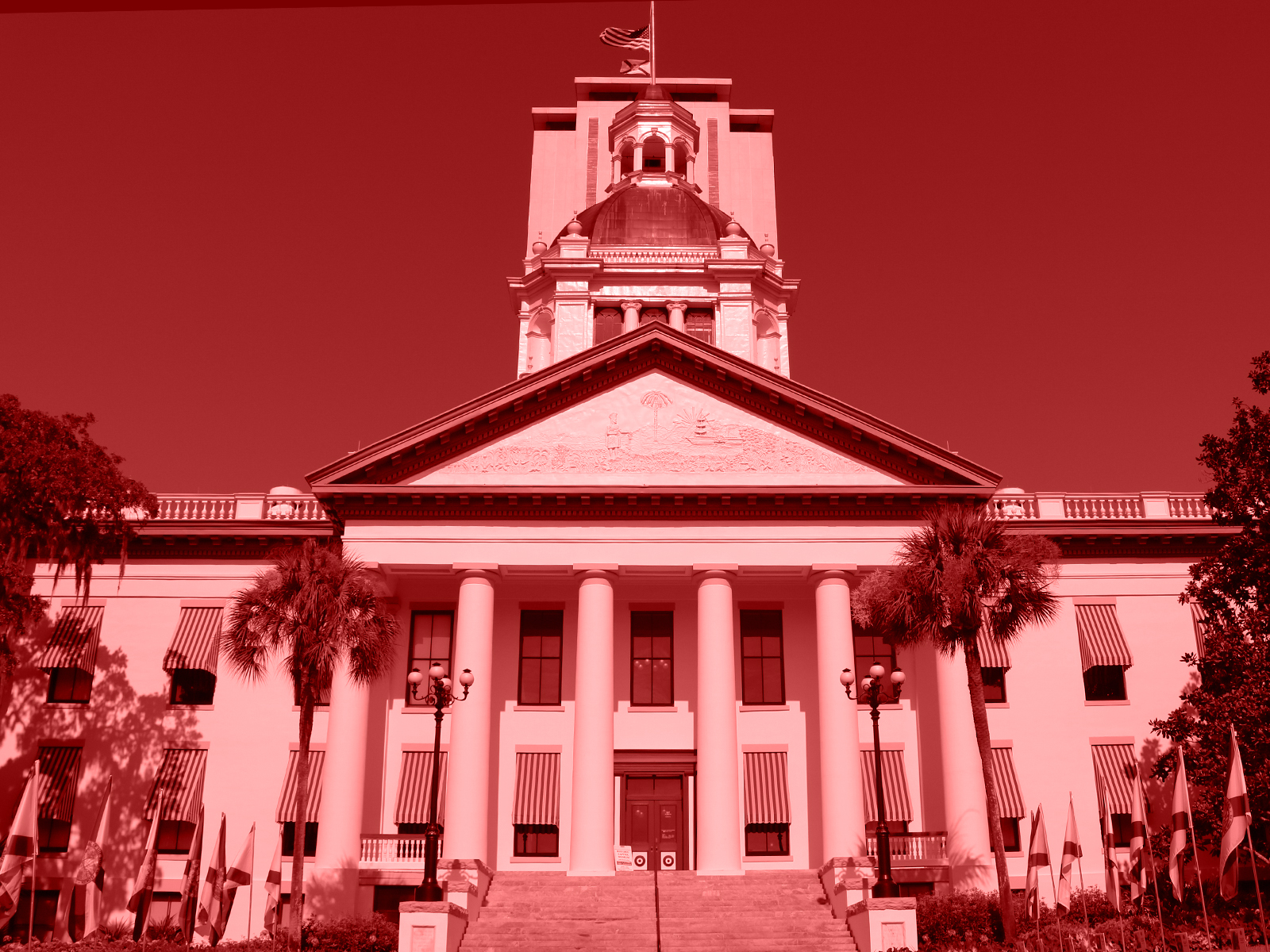 What's inside? All things Session.
Sixty Days — A prime-time look at the 2023 Legislative Regular Session:
The Last 24
Nearly four years after Florida joined the Electronic Registration Information Center (ERIC), a nationwide group of states that works to ensure the accuracy of voter rolls, the state is leaving the organization over concerns of data privacy and partisanship. Secretary of State Cord Byrd announced the decision, citing ERIC's rejection of suggestions to better secure data and limit the influence of ex-officio partisan members. Florida wasn't the only state to leave the group, following West Virginia and Missouri out the exit door. Here's your nightly rundown.
— Rein 'em in: More than a month after DeSantis repeated his call for significant changes, Seb. Jason Brodeur filed a nine-page bill (SB 1550) that alters the rules on how pharmacy benefit managers operate.
— Ultimate penalty: A bill (SB 450) that would strip away the requirement that a jury unanimously agrees on the state's ultimate penalty for capital cases advanced in the Senate.
— Clean hands: A bill (SB 382) that would make wrongfully convicted prisoners with previous felony convictions eligible for compensation cleared a Senate panel with a unanimous vote.
— For better or worse: Will sweeping legislation to limit lawsuits against insurance companies help or hurt small businesses? It depends on whom you ask.
— Cooking with gas: A bill (SB 844) that would create a tax exemption on "natural gas machinery and equipment," including gas stoves, has cleared its first committee stop. 
— Cleanup crew: The Senate Committee on Environment and Natural Resources gave its unanimous approval for SB 546, which directs state officials to clean up and rehabilitate the Osborne Reef.
— Who's next? A few hours away from the Capitol, five Republicans are vying to become House District 24's next Representative. Polling shows former Rep. Charlie Stone with the lead on Election Eve.
Quote of the Day
"He's the only candidate out there who can have his own lane. I think everybody else is competing for that non-Trump lane and it's going to bottleneck and be crowded very quickly. His best path is to have the Ron DeSantis lane."
— Kellyanne Conway, on DeSantis 2024.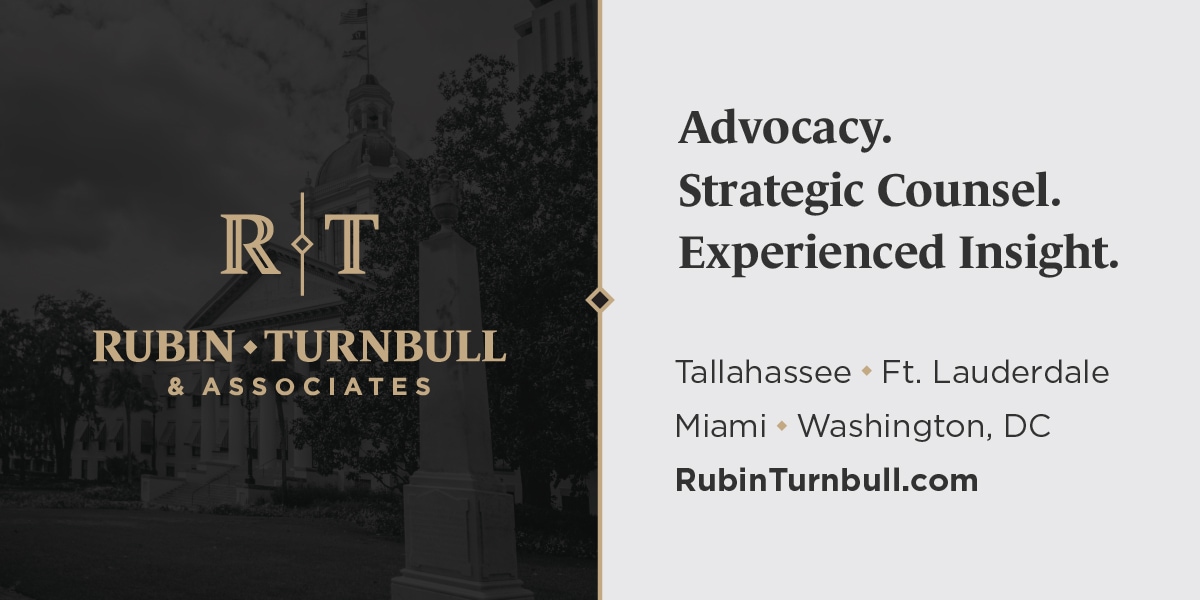 Bill Day's Latest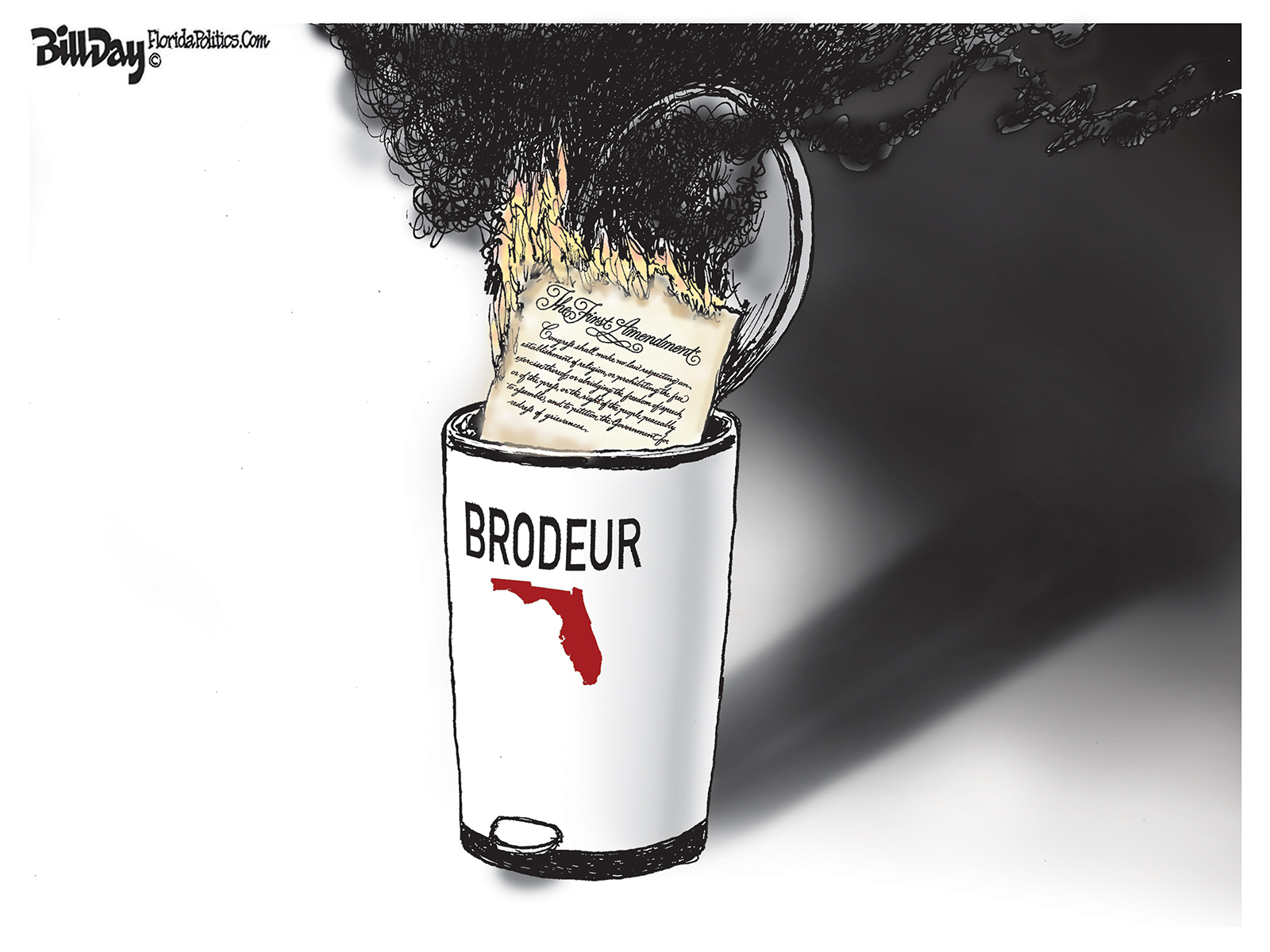 3 Questions
Editor's note: Today's 3Q was produced and originally published by the Florida Center for Government Accountability.
It started with something most journalists in Florida will tell you is commonplace: A public records request with a state agency that takes a ridiculous amount of time to fulfill. But Mike DeForest, a veteran investigative reporter with News 6 in Orlando, didn't just wait it out. Instead, he set out to find out why state records were meeting such unreasonable delays — and what he found turned into a bombshell news story all its own.
The culprit, DeForest learned, was none other than Gov. Ron DeSantis, whose administration was holding hundreds of media record requests for "review," sometimes for months at a time.
At best what DeForest has discovered is an egregious case of the government stymying the flow of public information; at worst it's a violation of Florida law. And either way, it's a great piece of investigative reporting. We here at the Florida Center for Government Accountability decided to get the story behind the story, as it were, from DeForest himself. And he graciously provided us with a fascinating look at how he got the goods.  
FLCGA: How did you find this important story and what were your biggest challenges in reporting it?
DeForest: In April 2021 I submitted a public records request to the Florida Department of Business and Professional Regulation seeking some very routine travel and expense reports from the licensing agency's former secretary who had abruptly resigned a few months earlier. I occasionally request public records from DBPR about building and pool contractors.
The agency usually produces those records in an extremely short amount of time, often within days. So, it was very surprising and unusual that it took DBPR three months to produce 61 pages of non-newsworthy expense reports that contained minimal redactions of financial account numbers. It was also suspicious that, during the 3 months I waited for that report, the agency's usually helpful media representative was not responding to my repeated questions about the delay and my demands to view the records in person if needed.
Something about that particular public record request was being handled very differently than all my others with that agency, and I was curious why. So, I submitted another public records request with DBPR seeking documents that might explain how my original public record request was processed. It took more than 3 months to get them. Those documents revealed that DPBR staff had begun retrieving the expense reports within hours of me requesting them in April 2021. Another document showed that those expense reports were placed "with Kim for review" in early May 2021.
The documents remained "with Kim" for two months until the day before DBPR was released to me.
The DBPR spokesperson would not immediately tell me who "Kim" was. So I submitted yet another public record request that would have revealed Kim's last name. The DPBR spokesperson soon acknowledged "Kim" worked in the Governor's office. When I questioned the Governor's office about it, a spokesperson publicly confirmed — perhaps for the first time ever — that the Governor may "review" certain records from subordinate state agencies "to ensure the accuracy and correctness" of the record if it "concerns the Governor" or "because there is reason to believe that the Governor may be asked about information in the record." Now I was even more curious about the Governor's "review" process.
So, in April 2022 I submitted a public records request to the EOG seeking any type of log that documents when those public record requests from outside agencies arrive and leave the Governor's office. Ten months later — and four days after an attorney representing WKMG-TV contacted the EOG — the Governor's office turned over a 10-page, unredacted log. The log revealed the Governor's legal team had reviewed hundreds of public record requests from outside state agencies. Most of those public records were originally requested by news organizations. Some remained at the Governor's office for weeks or months before being returned to the originating agencies. Had DBPR simply given me the former secretary's expense reports shortly after the agency retrieved them, we might have never learned the extent of the governor's "review" of certain public records.
FLCGA: It appears to us that the Administration is violating Florida public records law. What can be done to stop these delays from occurring and hold those responsible accountable?
DeForest: I want to know what Attorney General Ashley Moody thinks about this. Moody's website proclaims that her office "has consistently sought to safeguard Florida's pioneering Government-in-the-Sunshine laws" and works to "halt public records violations."
One of the attorneys in her office has spent years traveling the state to teach well-meaning government officials how to comply with Florida's public record laws.
But so far, Moody has remained silent on whether the Governor has the legal authority to delay the release of public records while "reviewing" them. Perhaps the Attorney General believes the Governor has that authority. If so, Floridians deserve to hear her say it and explain why it is allowed under the state's constitution.
FLCGA: How/why did you become a journalist, and do you have any advice for young people looking to enter the profession?
DeForest: I fell in love with TV production as a kid while making movies with my neighborhood friends using my dad's bulky VHS camcorder. I also enjoyed writing. That led me to study broadcast journalism.
I didn't really learn about public records until moving to Florida and discovering this state's incredible "sunshine" and public record laws Young Florida journalists need to learn about those laws and demand they be enforced. If people stop caring, the "sunshine" may go away.
FLCGA: If a member of the public were to ask you why they should care about government transparency and access to public records, how would you answer them?
DeForest: These records belong to the public. The public owns the records. The public paid the people who created or used the records. These records reveal how our government works. The timely release of public records is essential to our democracy. Even if citizens never request a public record themselves, much of what they know about how our community functions is likely because someone else requested and obtained a public record or attended an open meeting.
And since folks typically behave better when they know someone may be watching, the mere existence of these laws hopefully deters some shenanigans.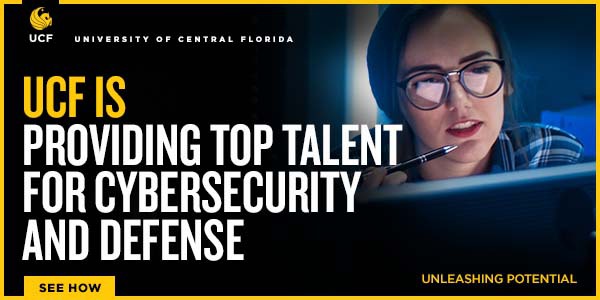 Lobby Up
Lawmakers came close to passing a bill last year that would have further regulated the sale of kratom, a recreationally consumed plant with addictive effects like morphine and other opiates.
Republican Sen. Joe Gruters has refiled the bill (SB 136) in near-identical form for the 2023 Legislative Session. Republican Rep. Alex Andrade is carrying the House companion (HB 179).
In short, the "Florida Kratom Consumer Protection Act" would set the purchasing age at 21, and require processors to ensure products do not contain dangerous, non-kratom substances that affect the quality or strength "to such a degree that it may injure a consumer."
Violators would be fined $500 for the first offense and up to $1,000 for each subsequent offense, though the fine could be waived if sellers prove "by a preponderance of the evidence" that they "relied in good faith upon the representation of a manufacturer, processor, packer, or distributor of the kratom product."
Kratom is legal in most states, including Florida, though there is a local ban in Sarasota County.
As far as lobbying, the American Kratom Association is the biggest backer of the 2023 bill and has supported similar efforts in other states. The association's mission, according to its website, is to prevent bans and push back on negative reports on kratom's effects — the FDA has targeted kratom as a potentially dangerous drug and as kratom's popularity has bloomed, so have news reports on overdoses.
AKA has combated that narrative with published medical research showing that other, harder drugs such as cocaine or fentanyl were present in most overdose cases and that the risk of overdosing is about 1,000 times greater for opioids in general than for kratom.
Ahead of the 2023 Legislative Session, the association signed Michael Corcoran, Jacqueline Corcoran, Matt Blair, Bethany McAlister, and Will Rodriguez of Corcoran Partners as well as solo lobbyist Mike Haridopolos.
Breakthrough Insights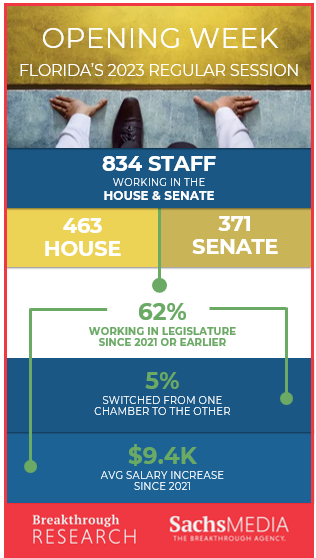 The Next 24
9 a.m. — The Revenue Estimating Conference discusses the impact of Hurricane Ian on sales tax revenues. Room 117, Knott Building, The Capitol.
10 a.m. — The House will convene for Session. House Chamber, The Capitol.
11 a.m. — The House and Senate will hold a joint Session. The Capitol.
12:45 p.m. — The House Criminal Justice Subcommittee will consider a bill (HB 555) that would allow juries to recommend the death penalty with a supermajority vote, rather than a unanimous one. Room 404, House Office Building, The Capitol.
12:45 p.m. — The House Energy, Communications & Cybersecurity Subcommittee will consider a bill (HB 669) that would expand Florida's Property Assessed Clean Energy Program to include flood mitigation and septic-to-sewer conversions as eligible projects. Room 102, House Office Building, The Capitol.
12:45 p.m. — The House Postsecondary Education & Workforce Subcommittee will take up a bill (HB 517) that would allow combat medics to obtain nursing credits through the state's colleges and universities. Room 17, House Office Building, The Capitol.
2 p.m. — The Senate Regulated Industries Committee will consider three bills, including a measure (SB 620) that would delete an exemption that permits officers and employees of Special Taxing Districts and Water Control Districts to engage in employment or contractual relationships with entities that district regulates or does business with. Room 401, Senate Office Building, The Capitol.
2 p.m. — The Senate Judiciary Committee will consider a bill (SB 494) that would create consumer protections for tenants who choose to pay a monthly fee instead of a security deposit. Room 412, Knott Building, The Capitol.
3:45 p.m. — The United Faculty of Florida and the Florida Education Association will hold a news conference in support of students, faculty, staff and teachers at Florida's public colleges, universities and PreK-12 schools. It will be held virtually. Speakers will include UFF President Andrew Gothard, FEA President Andrew Spar and American Federation of Teachers President Randi Weingarten, among others.
4 p.m. — The Senate Banking & Insurance Committee will consider a tort reform package (SB 236) that would cap medical damages, restructure attorney fees, cut in half the statute of limitations, and shift Florida to a different standard for determining negligence. Room 412, Knott Building, The Capitol.
4 p.m. — The Senate Governmental Oversight & Accountability Committee will consider a bill (SB 256) that would impose new restrictions on public employee unions. Room 37, Senate Office Building, The Capitol.
Also, the following committees will meet.
12:45 p.m. — The House State Administration & Technology Appropriations Subcommittee meets. Room 212, Knott Building, The Capitol.
2 p.m. — The Senate Military & Veterans Affairs, Space & Domestic Security Committee meets. Room 301, Senate Office Building, The Capitol.
4 p.m. — The House Select Committee on Hurricane Resiliency & Recovery meets. Room 404, House Office Building, The Capitol.
4 p.m. — The Senate Community Affairs Committee meets. Room 401, Senate Office Building, The Capitol.
4 p.m. — The Senate Postsecondary Education Committee meets. Room 110, Senate Office Building, The Capitol.
6:15 p.m. — The Senate Special Order Calendar Group meets. Room 401, Senate Office Building, The Capitol.
Full committee agendas, including bills to be considered, are available on the House and Senate websites.