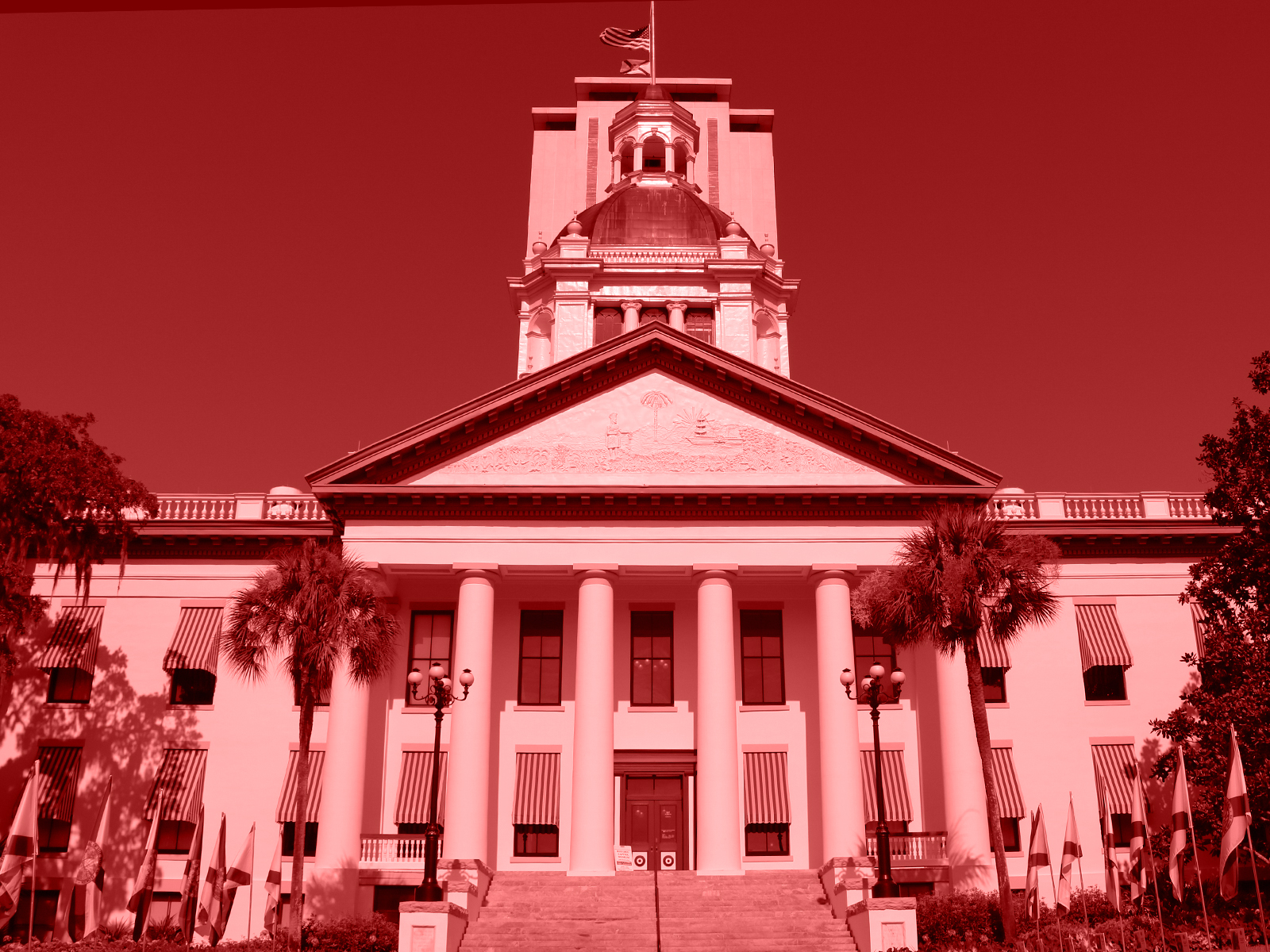 What's inside? All things Session.
Sixty Days — A prime-time look at the 2023 Legislative Regular Session:
The Last 24
Property insurers would face increased fines for mishandling claims and regulators would have greater authority to conduct investigations into their companies under a bill moving through the Senate. The legislation (SB 7052) comes after the Legislature passed a bill making sweeping changes to torts law. The bill would increase most fines for insurers by 250%, and up to 500% for fines stemming from violations during a state of emergency after a hurricane, require the Office of Insurance Regulation (OIR) to do market conduct examinations of insurers found to deny or underpay large amounts of claims after a storm and require insurers to submit their claims handling practices manual to the OIR. "If we stop the out-of-hand litigation, we want to make sure that we're protecting the taxpayers of Florida, the insured and the consumer," said Sen. Travis Hutson, the bill sponsor. Here's your nightly rundown.
Clean break: A bill (SB 1416) that would end permanent alimony has advanced to the Senate floor.
Eight is enough: A bill (SB 1110) limiting School Board and County Commission terms to eight years is closer to becoming law after a second Senate committee signed off on the measure.
Cleared for landing: A measure (SB 1068) that would ease the construction of drone ports and limit the ability of local governments to control drone operations is bound for the Senate floor.
Light 'em up: The "don't tread on gas stoves" movement scored another victory after a Senate panel advanced a bill (SB 1256) protecting open-flame appliances.
New crew: A Senate committee signed off on a controversial slate of New College of Florida trustees.
Early access: It's now up to Gov. Ron DeSantis as to whether Floridians will get a month's lead time before reservations for state park amenities go open to the rest of the world.
Breed ban: Legislation (SB 942) ending the last remaining municipal and public housing restrictions against specific dog breeds — mostly targeting pit bulls — is on the brink of catching the metaphorical car.
Double helix: Lawmakers are considering a bill (SB 1402) that adds more privacy protections for people who share their DNA profiles with law enforcement.
No context: A second Senate Committee approved a bill (SB 1096) that could end local efforts to move (or "re-contextualize") Confederate monuments and other markers of war.
Law and order: Legislation (HB 1373/SB 1490) defining Sheriff powers in Florida that would effectively end the debate over the job in Miami-Dade is advancing through the Legislature.
Quote of the Day
"Did our Governor not make it clear when he said, 'Don't bring back a retroactive or unconstitutional bill'?"
— Camille Fiveash of the First Wives Advocacy Group, on the alimony bill.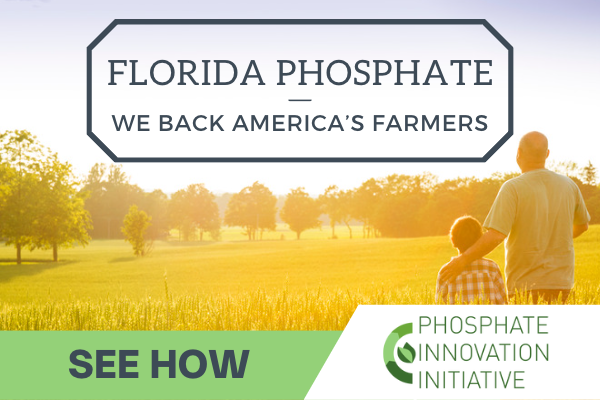 Bill Day's Latest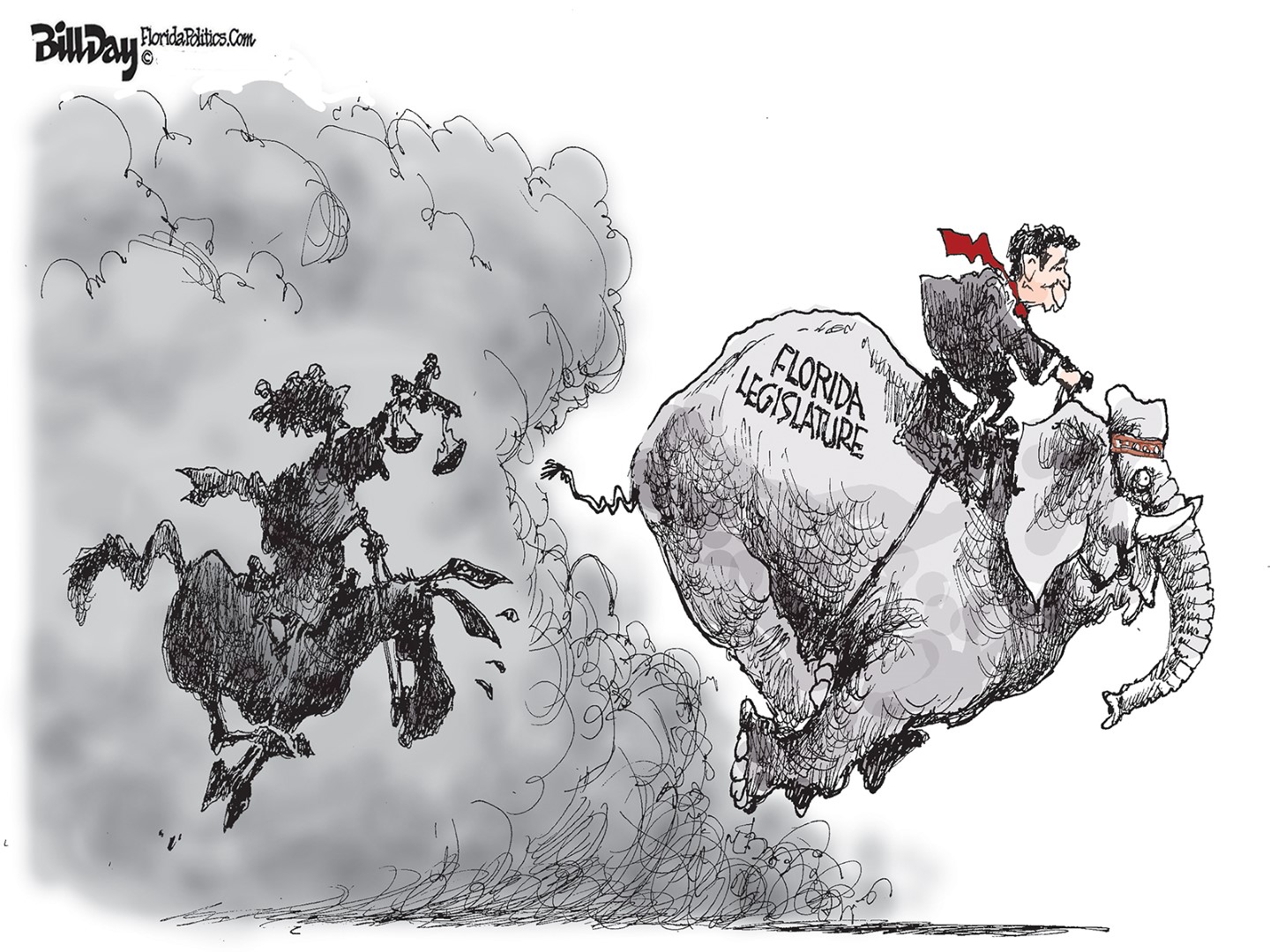 3 Questions
It's the official midway point of the 60-day Session and it's fair to say that "bills are dying." There are six bills filed by House Democrats that bolster the caucus' efforts to help residents be "healthy, prosperous and safe," but none of them have been heard in committee and at the midway point of the 2023 Legislative Session appear doomed to fail. House Democratic Caucus Policy Chair Kelly Skidmore spoke to Florida Politics Thursday about the priority legislation and why it hasn't been moving. The questions and answers have been edited for clarity.
Q: Does being a member of the minority caucus generally mean that it's going to be more of an uphill battle to pass a bill?
Skidmore: No, and I don't think it necessarily means that. A lot of our members have bills moving and have passed bills off the floor already. I know. Rep. (Allison) Tant, Rep. (Ashley) Gantt, (and) Rep. (Katherine) Waldron have already passed bills in the last week off the floor. So no, I don't think it necessarily means that. I think it means that the bills that make the most difference are the ones that we differ in our approach to. Those bills are not going to be heard because philosophically the leadership doesn't agree with that. It's not necessarily that because Leader (Fentrice) Driskell or Kelly Skidmore file it that it's going to have a hard time. It's a philosophical reason that it's going to have a hard time.
We have a platform that our leadership team has developed. And it's under the umbrella of every Floridian deserves the freedom to be healthy, prosperous, and safe. And those bucket issues include Medicaid expansion, property insurance, affordability, and homeowners, small business help, and safe gun ownership. And those are the things that we have focused on as a caucus, because those are the things that we understand our constituents to be the most concerned about. These are pocketbook issues. These are about access to care, access to capital for small business, access to homeownership, the American dream. So, it is all really tied up in the big-picture issues that Democrats think Floridians are most concerned about.
No one is calling us and saying,' Hey, you know, we really have to start banning books in the classrooms.' Or, 'We really have to do something about taking immigrants from Texas and flying them to Massachusetts; that's where we should spend our taxpayer dollars.'  So, we're looking at where Floridians would want us to invest in. And we think our platform is one that supports every Floridian's freedom to be healthy, prosperous and safe.
Q: Are there ways for the Democrats to get their ideas out there to be heard, such as offering amendments to bill.  
Skidmore: Yeah, parts of Leader Driskell's insurance bills have been tried to be amended onto bills that the Republican leadership are moving and feel are what Floridians want. And unfortunately, we have not been successful in any of those, because again, we have a philosophical disagreement. I mean, we're about to have more than 1 million people taken off Medicaid who won't be eligible based on the existing criteria with the protections from the COVID-19 emergency are removed. So, you're going to have, a lot of people who no longer have access to health care. If we expanded the eligibility as 39 states have done, you know, people will be more healthy, they will have access to health care. It's not rocket science, it's just a matter of priorities. But somehow Medicaid, the Affordable Care Act, all of that is just tied to President Obama. And Republicans in Florida just can't seem to get past the fact that a President Obama-led administration would have created a program that works for the United States, but it does, and it has, and it's working for 39 states. There's only 11 states that have not adopted Medicaid expansion, haven't accepted the additional dollars. Everyone seems to forget how much of Medicaid is covered by the federal government. And while the Governor and Republican leadership love to talk about how great Florida is doing, it's doing well, mostly because of an influx of federal funding, specifically, the Medicaid eligibility requirements and the ability for people to stay on Medicaid during the emergent health public health emergency. So, it works. it's proven that it works. And it's going to get really bad here really quickly, when everyone goes through their eligibility process and are going to have to be excised from the program. And they will have no additional access to care.
Q: Let's discuss another bill that the Democrats think should be getting attention this Session that isn't.
Skidmore: I really think gun safety is a big one. Responsible gun ownership. We're going in the wrong direction. Floridians are not supportive of permitless carry, if you look at any of the polling. They believe that more guns in our communities do not make us safer. They want universal background checks and safe storage laws and permits to have a concealed weapon. They want those things universally. And so we are moving in the opposite direction. And to hear, on the heels of passing permitless carry, DeSantis say that if he could get the votes, he would pass open carry in a Special Session tomorrow, that is terrifying to most families in the state of Florida.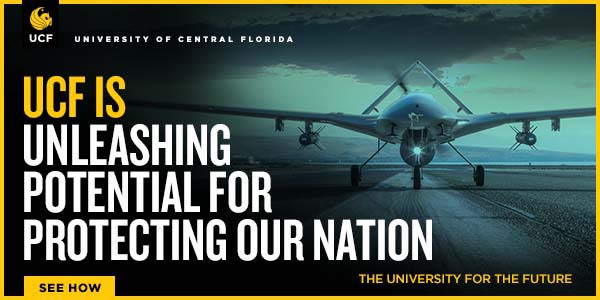 Lobby Up
TECO and Volunteer Florida teamed up to bring "Suits for Session" back to the Capitol today.
The service project, now in its eighth year, collects new and gently worn business attire to help prepare job seekers in need.
At drop-off locations on the 2nd floor of the Capitol Rotunda and at Tallahassee City Hall, organizers collected closets full of men's and women's items, such as full suits, blazers/jackets, blouses/shirts, pants/trousers, dresses and skirts, ties, belts, shoes and handbags.
Suits for Session was launched in 2016 by Volunteer Florida, which serves as the state's lead agency promoting volunteerism and national service. It administers more than $25 million in federal, state, and private funding to promote and encourage volunteerism to meet critical needs across the state.
TECO, meanwhile, is one of the top utility companies in the state, serving more than 800,000 customers in Hillsborough County and parts of Polk, Pasco and Pinellas counties. Its coverage area includes approximately 2,000 square miles within West Central Florida. The company is Florida's top producer of solar energy per customer.
It also has plenty of coverage in the Capitol.
TECO's lobbying team is led by Stephanie Smith, who joined the company as Vice President of State and Regional Affairs last year after successful stints as an in-house lobbyist for AT&T, Uber and Simply. In January, she was joined by Justin Thames, the longtime in-house lobbyist for the Florida Institute of Certified Public Accountants.
In addition to Smith and Thames, TECO has more than two dozen lobbyists on retainer. Firms representing the company include The Southern Group, The Advocacy Partners, Floridian Partners, Heffley & Associates, Becker & Poliakoff and Johnston & Stewart.
Breakthrough Insights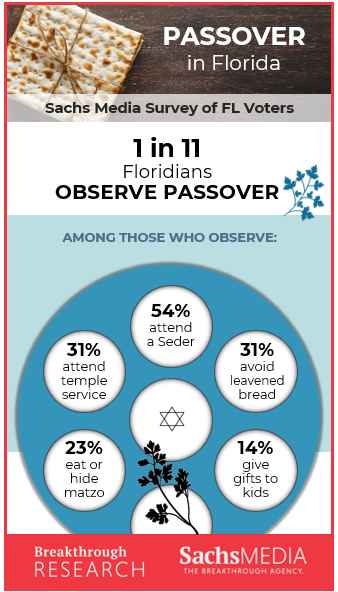 The Next 24
No committees are meeting Thursday. Enjoy the Easter and Passover break.
Full committee agendas, including bills to be considered, are available on the House and Senate websites.