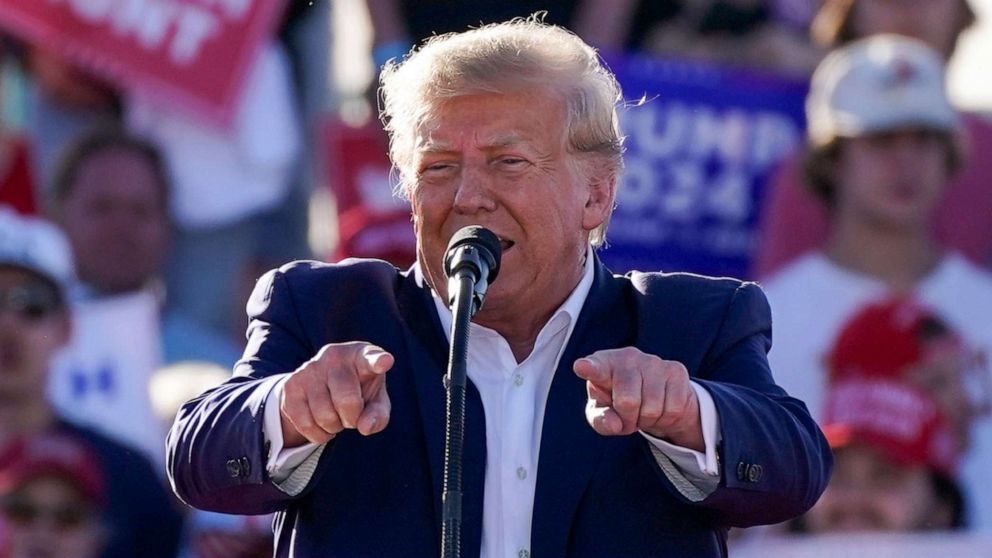 'No matter how you spin it, Trump is ahead in Iowa by a significant margin.'
After a couple of polls that arguably demonstrate gains in Iowa for Ron DeSantis, a new survey offers a less charitable snapshot of Republican sentiment.
The latest poll from Victory Insights shows Donald Trump more than doubling his support over the Florida Governor among likely caucus participants. Trump is preferred by 44% of respondents, with DeSantis taking just 21%.
Other candidates struggle by comparison.
U.S. Sen. Tim Scott of South Carolina has 6% support and former United Nations envoy Nikki Haley and former Vice President Mike Pence each have 5%.
In a hypothetical two-way matchup between Trump and DeSantis, the two seem to split the vote for other candidates. Trump takes 49% and DeSantis takes 32%, suggesting not all supporters of marginal candidates are Never Trumpers.
The polling memo pushes back on favorable polling advanced by the DeSantis  Never Back Down super PAC, polling the Governor trumpeted at a state event about Mexican border security held in Arizona this week.
"Never Back Down reported a 10-point margin between the two front-runners, but our numbers show Trump leading by 23 points among the crowded field. Even if the race narrowed to a head-to-head contest against DeSantis, Trump would maintain a lead of just over 16 (percentage points). No matter how you spin it, Trump is ahead in Iowa by a significant margin."
One trend holds true, the pollsters note. The more money a voter makes, the more they are likely to like DeSantis.
"Our poll also provides further evidence for one assertion that we've held for many months now: Trump's base is the lower class, while DeSantis's base is the upper class. Trump wins lower-class voters by 29 (percentage points), while upper-class Iowans only prefer him to DeSantis by 6 (percentage points)."
DeSantis did make progress from an April Victory Insights poll of 400 likely Iowa caucus participants, Trump led DeSantis 54% to 20% in a crowded field, and 59% to 41% when the field was reduced to just those two names.
However, the new Victory Insights poll isn't as strong for the Governor as another poll released this week. A new National Research Inc. poll commissioned by American Greatness shows the Governor trails Trump, 39% to 24%.
Other polls aren't so strong for DeSantis.
An Emerson College survey from May shows Trump ahead of DeSantis, 62% to 20%.
In a McLaughlin and Associates poll conducted in late April, Trump led DeSantis in a full field of names, 54% to 20%. A hypothetical two-way battle between Trump and DeSantis also goes the former President's way, 57% to 35%, with 8% undecided.
In a survey conducted by Cygnal for Iowans for Tax Relief, the former President led DeSantis, 37% to 30%. An additional 19% of respondents were undecided, with other candidates struggling for support.
In still another post-indictment poll of the Iowa race, a J.L. Partners survey showed Trump up 41% to 26% in a crowded field.