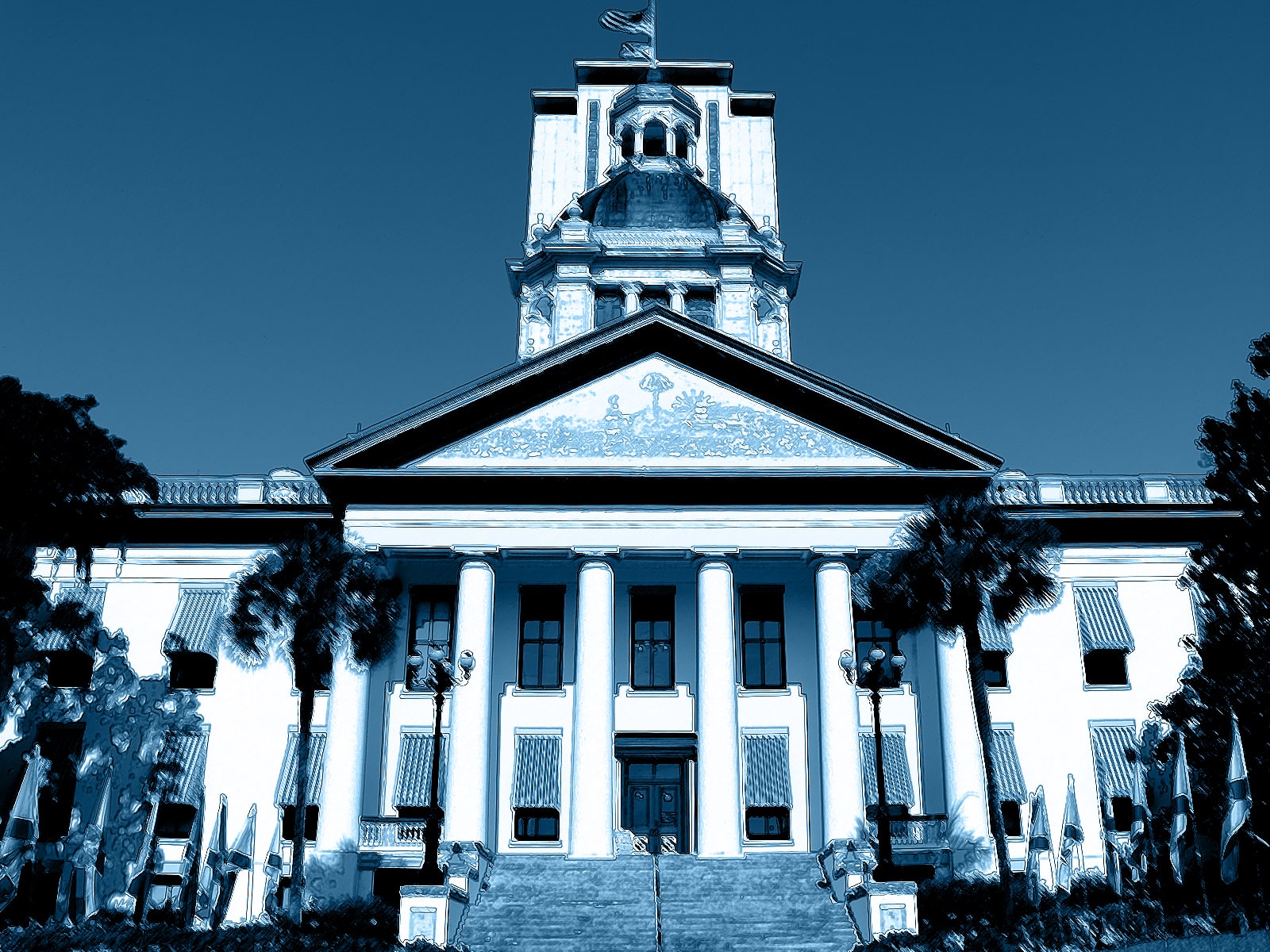 CareerSource Florida is putting more than $20 million into programs focused on helping Floridians find and keep good jobs.
First Lady Casey DeSantis, CareerSource Florida and the Florida Department of Children and Families are redoubling efforts to help job seekers overcome barriers to employment.
"Sometimes the key to entering a promising new career path and maintaining that employment is the support you have, like child care or transportation. We're bringing agencies that provide support together to help Floridians in need make strides in the workforce through the Hope Florida initiative," the First Lady said.
"Dedicated Hope Navigators focused specifically on connecting Floridians with careers and skills training will work with the CareerSource Florida network to help them embark on their pathway to prosperity."
The CareerSource Florida Board of Directors is putting more than $20 million in Governor's Reserve funding and Wagner-Peyser funds into Workforce Innovation and Opportunity Act programs. WIOA is a federal law designed to help job seekers access employment, education, training, and support services and to match employers with the skilled workers they are looking to hire.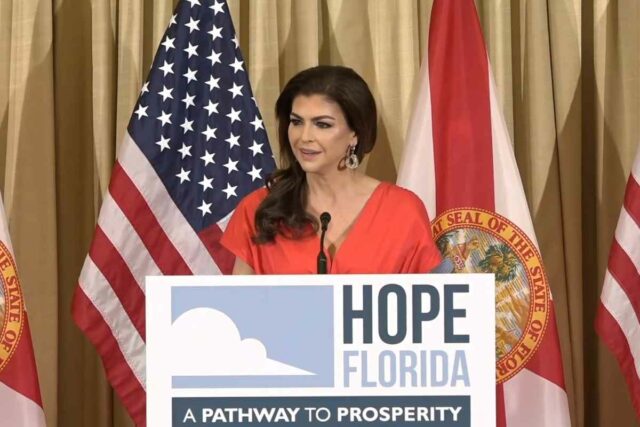 The funding approved this week includes $4.3 million to place "Hope Navigators" at each of the state's local workforce development centers. The navigators will work with Hope Florida, an initiative created by DeSantis and implemented by DCF that fosters collaboration between the private sector, faith-based communities, nonprofits, and government entities to maximize the impact of social services programs.
"The CareerSource Florida Board is honored to help expand the Hope Florida initiative championed by First Lady Casey DeSantis," said Board Chair Stephanie Smith. "With Hope Florida, we will further eliminate red tape between state agencies to ensure we are working collaboratively and comprehensively to help Floridians with challenges succeed in the workplace."
CareerSource Florida also OK'd $2.5 million for soft skills training — or "hit the ground running" services — that will prep recipients for technical skills training; $2.75 million for a new pilot program to support Floridians in need who pursue careers in nursing and other health fields; $3 million for Incumbent Worker Training, a small business-focused program that helps upskill employees; and $2 million for programs that support talent development in rural communities.
The funding is allocated for the 2023-24 fiscal year, which begins July 1.
"We are excited about this employment-focused expansion of the transformational Hope Florida initiative created by Florida's First Lady, and we continue to be grateful for her bold vision and unwavering support," said DCF Secretary Shevaun Harris, who serves on the CareerSource Florida Board. "This new, focused effort will further ensure we are using public resources effectively to help more Floridians and their families achieve economic stability and improve their quality of life."
___
Coming up, the usual assortment of news, intel, and observations from the week that was in Florida's capital city by Peter Schorsch, Drew Wilson, Gray Rohrer, Christine Jordan Sexton and the staff of Florida Politics.
But first, the "Takeaway 5" — the Top 5 stories from the week that was:
Take 5
History in the making: Former President Donald Trump is facing 37 felony charges after being indicted on charges of mishandling classified documents at his Florida estate. Unsealed Friday, the indictment also alleges that Trump described a Pentagon "plan of attack" and shared a classified map related to a military operation. The indictment accuses Trump of having improperly removed scores of boxes from the White House to take them to Mar-a-Lago, many of them containing classified information. Trump disclosed the existence of the indictment in a Truth Social post Thursday night as well as in a video he recorded. Within 20 minutes of his announcement, Trump used the news as an opportunity to fundraise for his 2024 presidential campaign. He declared his innocence in a video and repeated his familiar refrain that the investigation is a "witch hunt." Trump also he planned to be in court Tuesday afternoon in Miami, where a grand jury had been meeting to hear evidence as recently as this week. The indictment marks the first time in U.S. history that a former President faces criminal charges by the federal government he once oversaw.
They called, we answered: Texas Gov. Greg Abbott put out a call to his fellow 49 Governors on May 16 asking them for help securing the U.S.-Mexico border. Within hours, Gov. Ron DeSantis answered the call, lending law enforcement muscle to "Operation Lone Star" alongside the Governors of Idaho, Virginia and West Virginia. State officials confirmed this week that Florida law enforcement agencies and Florida National Guard officials have made contact with more than 5,800 undocumented migrants since May 25. The Department of Emergency Management acknowledged that the state flew three dozen migrants from the U.S. southern border to California on private planes but said they all went willingly, disputing allegations by California officials that the individuals were coerced to travel under false pretenses.
Politics not policy: Republican Reps. Alina Garcia and Rick Roth said Florida's new controversial immigration law is more politics than policy this week and urged a group of Hispanic religious leaders to counsel their flocks not to abandon their jobs in Florida — even if they are not in the country legally. Video clips of the pairs' remarks to those assembled at a Hialeah meeting with the Asociación de Ministros Hispanos del Sur de La Florida (Hispanic Ministers Association of South Florida) have been making the rounds on social media. Roth, who spoke to the group through an interpreter, said the bill is meant to keep undocumented migrants from coming to Florida — not to affect those who are already here. Garcia shared the same sentiments. "This is a bill to scare people from coming to the state of Florida," Garcia is shown in the video saying. "It's done its purpose." But Roth acknowledged that bad publicity about the law is already having an effect. "I'm a farmer and the farmers are mad as hell," said Roth, who grows vegetables, sugar cane, rice, sweet corn, celery, lettuce and radishes in Palm Beach County. "They (workers) are already starting to move to Georgia and other states."
Stop in the name of love: The DeSantis administration was handed a stunning rebuke after U.S. District Judge Robert Hinkle issued an order blocking a new state law (SB 254) and rules that prevent minors not currently in treatment from obtaining "puberty blockers." Hinkle's ruling allows three transgender minors who were not in treatment before rules or new laws from taking effect to receive health care. In his 44-page ruling, Hinkle pushed back on attorneys for the DeSantis administration who have criticized The American Academy of Pediatrics, American Academy of Child and Adolescent Psychiatry, American Academy of Family Physicians, American College of Obstetricians and Gynecologists, American College of Physicians, American Medical Association, American Psychiatric Association, for supporting minors access to puberty-blocking hormones. "The defendants say, in effect, that the organizations were dominated by individuals who pursued good politics, not good medicine. If ever a pot called a kettle black, it is here," Hinkle wrote.
Consumers in control: DeSantis signed the Digital Bill of Rights (SB 262), which allows consumers to access and correct personal data collected by companies. It also requires major companies to ask consumers to opt-in on the sharing of data, including use of facial recognition software. It also included a number of protections for children in online spaces. Former House Speaker Chris Sprowls initially championed the idea in 2021 and the Governor threw his support behind the proposal. But Sprowls pushed to allow consumers to sue the companies that violated the law, which is something that DeSantis and then-Senate President Wilton Simpson did not support. The Legislature did not include the civil liability protections in the 2023 legislation. Rep. Fiona McFarland, a Sarasota Republican who has championed the bill for three years, said the strictest provisions relate to children. "We're going to say that content is harmful to a child under the age of 18, whether it's exposing them to sexually explicit material, bullying, behavior, drug paraphernalia or even creating these harmful algorithms that are targeting on the developing great brain chemistry of a young child to promote difficult self-images and set them up for mental health disorders down the road," McFarland said.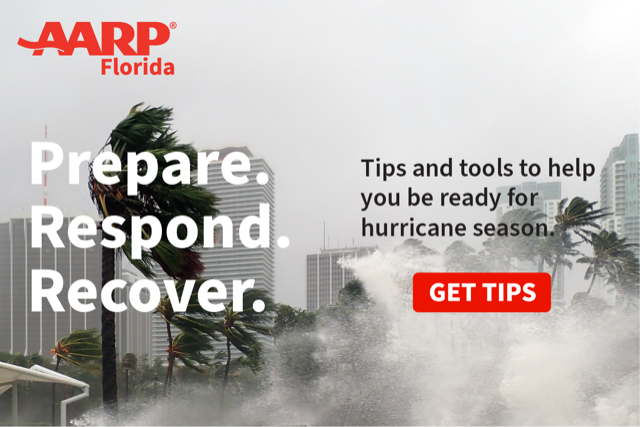 Idle hands …
School's out for Summer and Attorney General Ashley Moody is encouraging parents to make sure their kids' downtime doesn't turn into drug time.
"With millions of Florida students on Summer break, how they spend their free time will be extremely important when it comes to their safety. From digital drug dealers to online predators, danger is only a few clicks or direct messages away," Moody said.
"That is why I created Idle Time: A Summer Safety Series. This new series is designed to teach parents about threats to our children's safety as well as how to talk to their kids about saying no to drugs and staying safe online."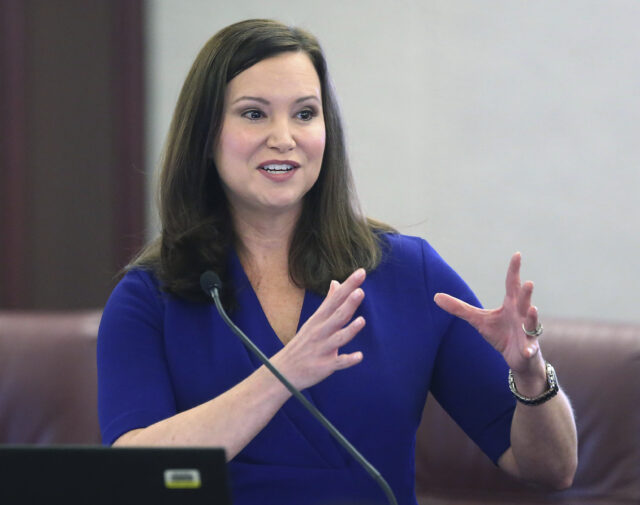 The first installment of Idle Time: A Summer Safety Series warns about dangerous illicit drugs — especially fentanyl, a deadly synthetic opioid that's responsible for the majority of opioid overdose deaths in the U.S.
People who ingest fentanyl may do so unknowingly, the Attorney General warns, since it is often mixed with other illegal drugs such as cocaine and marijuana. It has at times been found in illicit vape pods, too, upping the risk of accidental overdoses among young people.
Moody is also warning about Frankenstein opioids, called nitazenes. Nitazenes picked up the nickname "Frankenstein opioids" because they are a laboratory creation and are often bolted onto other opioids such as fentanyl or heroin with deadly results.
Another emerging threat that is showing up in fentanyl seizures is xylazine, which is referred to as a "zombie drug" because users can develop severe wounds, including necrosis, the medical term for the rotting of human tissue that may lead to amputation.
In addition to the new series, parents can access more educational resources via Dose of Reality Florida, a one-stop resource for Floridians to learn about the dangers of opioid misuse, how to receive support for addiction and where to drop off unused prescription drugs.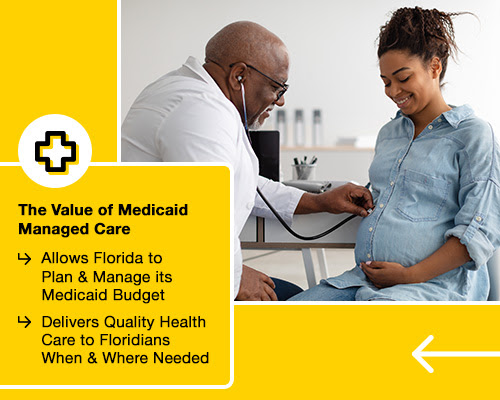 Two down, one to go
Florida Insurance Commissioner Michael Yaworsky made two key promotions at the Florida Office of Insurance Regulation this week.
Sheryl Parker was named the Office of Insurance Regulation (OIR) Deputy Commissioner of Market Regulation, a newly created position, while Virginia Christy has been tapped to serve as OIR's Deputy Commissioner of Property and Casualty.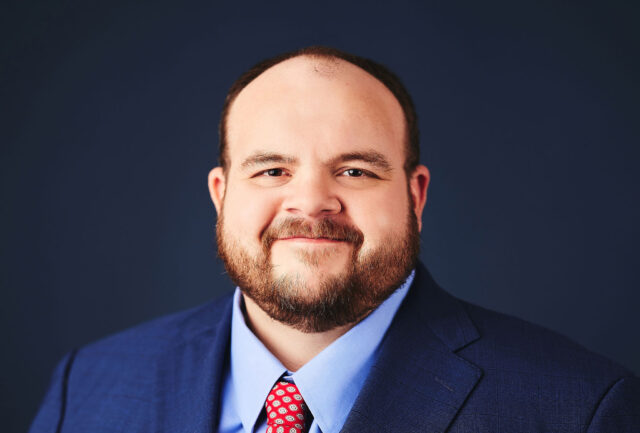 "During their time at OIR, Sheryl and Virginia have been critical to our consumer protection, market regulation and financial oversight efforts," said Yaworsky. "They both are bringing extensive knowledge and experience to their respective positions, and I am proud to announce their appointments as Deputy Commissioners. I'm confident they will continue to serve and protect policyholders to the fullest extent."
OIR is housed in the Department of Financial Services, which is overseen by Chief Financial Officer Jimmy Patronis.
OIR continues to look for a new Deputy Life and Health Commissioner, staff told Florid Politics this week. "The OIR maintains a commitment to recruit and retain talent to fill all positions," Samantha Bequer said.
Florida's top three insurance regulators left OIR last year, before a law tightening lobbying rules for former state employees took effect. Former Commissioner David Altmaier left his post to join The Southern Group. Former Deputy Commissioner of Property and Casualty, Susanne Murphy, left to join the Meenan Law firm. Her Life and Health counterpart, John Reilly, left to join Oscar Health.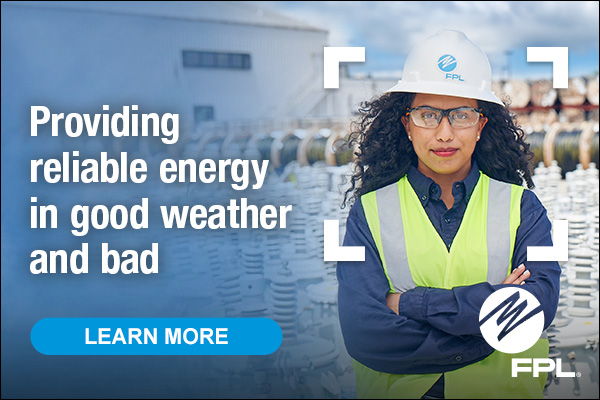 Instagram of the week
The week in appointments
Brevard County Commission — DeSantis appointed lobbyist and former Rep. Jason Steele to the Commission. Steele, of Melbourne, is the Director of Government Relations at Smith & Associates. He served in the state House from 1980 to 1982 and was previously appointed as a member of the Enterprise Florida and Space Florida Boards of Directors. Steele is a founding member of the Space Coast Tiger Bay Club, past president of the Melbourne Association of Realtors, and a member of the Melbourne/Palm Bay Chamber of Commerce. He earned his associate degree from Broward College.
Sarasota County Commission — The Governor named Neil Rainford of Sarasota to the Commission. Rainford is a Senior Project Executive at Mullet's Aluminum Products. He is currently appointed to the Sarasota County Planning Commission and was previously elected to the Sarasota County Charter Review Board. He serves as a member of the Associated Builders and Contractors, the Manatee-Sarasota Building Industry Association, and the Sarasota-Manatee Area Manufacturers Association. Rainford earned his bachelor's degree from Florida State University.
Indian River County Clerk of the Court — The Governor has appointed Ryan Butler to serve as Indian River County Clerk of the Court and Comptroller, effective July 1. Butler is currently the Indian River's Chief Deputy Clerk of the Court and previously worked as an Assistant State Attorney in Florida's 19th Judicial Circuit. He is a member of the National Speleological Society and a former member of the Florida Prosecuting Attorney's Association. He earned his bachelor's degree in economics and political science from Duke University and his law degree from the University of Florida.
Miami-Dade County Clerk of the Court — DeSantis appointed Rep. Juan Fernandez-Barquin to serve as Miami-Dade County's Clerk of the Court and Comptroller. Fernandez-Barquin is the president of Juan A. Fernandez-Barquin, P.A. and has represented HD 118 since 2018. He previously served as the assistant public defender in Florida's 15th Judicial Circuit and was an adjunct professor at Miami Dade College. He is the Chair of the Hearing and Speech Center of Florida and a board member of the Jackson Hospital Public Health Trust. Fernandez-Barquin earned his bachelor's degree in economics from Florida International University and his Juris Doctor from American University.
Florida Cybersecurity Advisory Council — DeSantis appointed Aaron Miri, Madeline Pumariega, and Zachary Tudor to the Council. Miri is the senior vice president and Chief Digital and Information Officer for Baptist Health. In 2020, the U.S. Senate appointed him to the Health Information Technology Advisory Committee where he currently serves as co-Chair. He earned his bachelor's degree in management information systems from the University of Texas at Arlington and his MBA from the University of Dallas. Pumariega is the president of Miami Dade College. Previously, she was the executive vice president and Provost of Tallahassee Community College and a Chancellor at the Florida Department of Education. She is a member of the Greater Miami Chamber of Commerce Board of Directors and the Florida Council of 100. Pumariega earned her bachelor's degree in political science and postsecondary education from St. Thomas University and her master's degree in higher education from Florida Atlantic University. Tudor is the Associate Laboratory Director at the Idaho National Laboratory and a U.S. Navy veteran. He is a member of the Association for Computer Machinery and the Institute of Electrical and Electronics Engineers Computer Society. Tudor earned his bachelor's degree in computer software from Regents College and his master's degree in information systems from George Mason University.
Florida State University Board of Trustees — The Governor reappointed Kathryn Ballard to another term as an FSU Trustee. Ballard, a Tallahassee resident and FSU graduate, has served as a Trustee since 2013. She has also volunteered on many boards, including those for the National Ovarian Cancer Coalition and the Florida Center for Performing Arts. Her appointment is subject to confirmation by the Florida Senate.
Fort Myers Beach Public Library District — DeSantis named Michael Poff, Gregory Scasny and Sallie Seabury to the Fort Myers Beach Public Library District. Poff, a retiree, is the owner of M&D Investments and a member of the Fort Myers Rotary Club. He earned his bachelor's degree in education from Miami University (OH) and his master's degree in athletic administration from Central Michigan University. Scasny is the Chief Technology Officer and co-founder of Blueshift Cybersecurity and the Chief Information Security Officer for CPR Tools. He is an alumni board member for the Southwest Florida Regional Technology Partnership. Scasny earned his bachelor's degree in electrical engineering and technology from Purdue University. Seabury, also a retiree, served in the Fort Myers Beach Public Library District from 2004 to 2020. She earned her bachelor's degree in nursing from Duke University.
Hendry County Hospital Authority — DeSantis appointed Cathy Rodriguez to the Hospital Authority's Board of Directors. Rodriguez, of Clewiston, is a customer service representative for the Hendry County Tax Collector and a branch manager for the Clewiston Florida Department of Highway Safety and Motor Vehicles. Rodriguez attended Palm Beach State College and Florida Southwestern State College.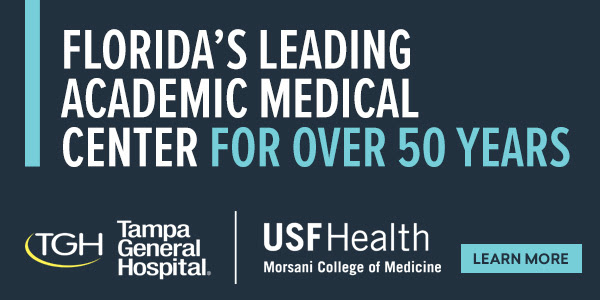 Safety first
The Department of Business and Professional Regulation (DBPR) marked World Food Safety Day this week by touting what it does to make it safe to safely grab a bite to eat — at a food truck, upscale restaurant and nearly everywhere in between.
DBPR is required to make between one and four unannounced inspections each year to ensure food service establishments comply with all state sanitation and safety laws.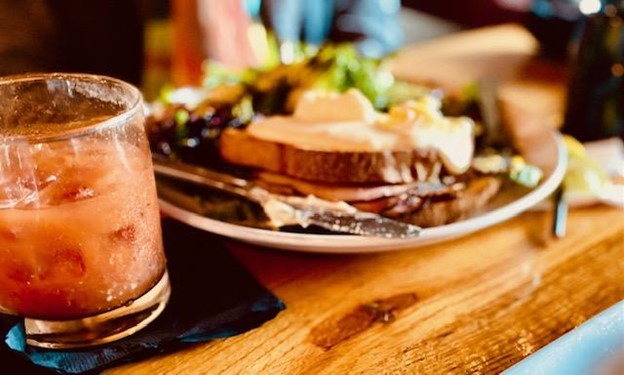 To that end, DBPR has conducted more than 117,900 inspections across the state since July 2022; cited approximately 642,700 observed food safety or sanitation violations; and investigated more than 13,800 complaints.
"Ensuring the safety of food for our residents and visitors is an important public health priority, and DBPR continuously improves our inspection processes to catch risk factors for foodborne illnesses before people get sick," said DBPR Secretary Melanie S. Griffin.
"Thanks to the high quality and detailed inspection practices of the DBPR Division of Hotels and Restaurants, the state has seen a reduction of more than 80% in suspected or confirmed foodborne illness outbreaks over the past 25 years."
Griffin said diners can check an establishment's DBPR license, view inspection histories or file a consumer or foodborne illness complaint online at MyFloridaLicense.com.
Hall of Famers
Florida Department of Law Enforcement Mark Glass inducted five former law enforcement officers into the Florida Law Enforcement Officers' Hall of Fame during a ceremony this week.
The inductees were nominated by the Florida Sheriffs Association, Florida Police Chiefs Association, Police Benevolent Association, Fraternal Order of Police and the State Law Enforcement Chiefs' Association, and then were selected by a committee. The inductees were approved by DeSantis, Moody, Patronis and Simpson.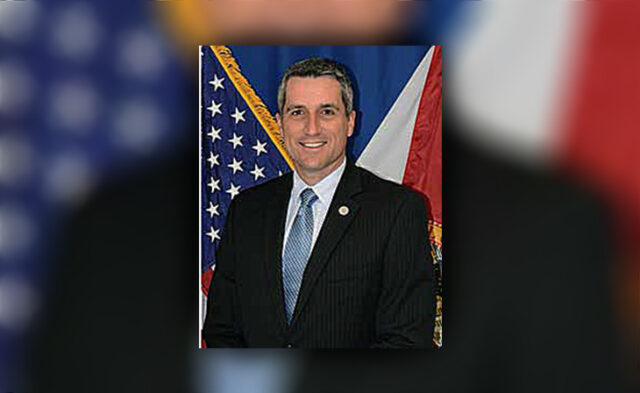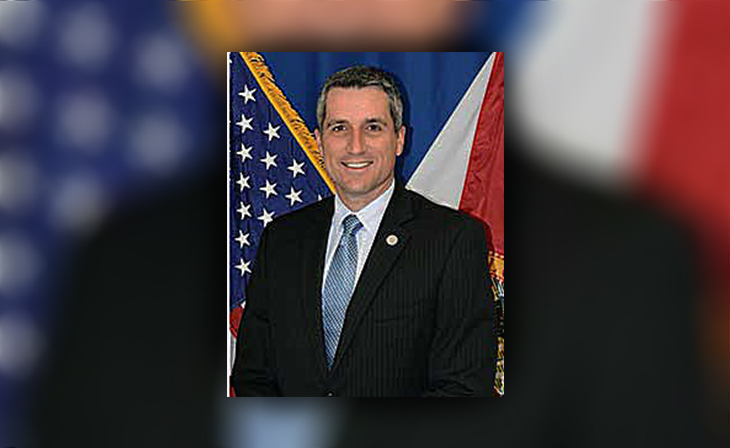 "This is perhaps the highest honor a law enforcement officer in Florida can receive, and each of this year's nominees more than deserve it. Their character, leadership and service to their communities and to law enforcement as a whole represent the best of our profession, and their legacies will prove inspirational for generations to come. It is my privilege to introduce and share the stage with these visionaries and champions of Florida law enforcement," Glass said in a news release.
The 2023 inductees:
—John E. Brooks, who began his 43-year career in law enforcement in 1975 as a patrol officer for the Miami Police Department and rose the ranks to assistant chief of police before retiring in 2000. He later joined the Broward County Sheriff's Office as a captain where, in 2001, he became intricately involved in combating terrorism and served as the office's liaison to the Federal Bureau of Investigations following the 9/11 attacks. In 2005, Brooks was promoted to major and assigned to the new Division of County and Domestic Security, where he commanded three districts and a complement of over 500 sworn and civilian personnel with a budget totaling $38 million. In 2007, after being promoted to the rank of lieutenant colonel for BSO, Brooks was appointed chief of police for Sunrise Police Department, becoming the seventh police chief in Sunrise history.
—Gary W. Hester began his 35-year career in law enforcement in 1979 with the Polk County Sheriff's Office, where he served in detention, patrol, criminal investigations and special investigations. He was one of the first K-9 handlers in the agency and led pivotal investigations in both narcotics and vice and was also a pioneer in the use of analytical proactive policing and problem-solving models. Additionally, he served as president of the Polk County Police Chiefs Association and chaired the Florida Police Chiefs Association Legislative Committee. His leadership extended beyond the Sheriff's Office, as he served as police chief for the cities of Winter Haven and Haines City, and as the deputy county manager for public safety for Polk County.
—Douglas F. Muldoon started his police career in 1976 with the Palm Bay Police Department. On April 23, 1987, a lone shooter went on a rampage killing 6 people, including 2 police officers, and wounding 14 others. Muldoon, a captain at the time, was tasked with setting up a command post and coordinating a response of several hundred police officers responding from the entire state, in what was to be a seven-hour standoff. After this horrific event, he helped to prepare other police departments on how to better handle similar events. Muldoon remained with Palm Bay, and continued his ascension within the department, holding the ranks of major and deputy chief before being named chief of police in April 2011.
—Anthony L. Peterson was with the St. Petersburg Police Department for almost 30 years, where he served in patrol, vice and narcotics, gang intelligence, Special Investigations Unit (SIU) and training. During his service with the SIU, Detective Peterson was shot two times, once in 2008 and again in 2020. Despite these obstacles, he remained with the unit, acting as lead detective on some of SIU's largest and most in-depth investigations. For his actions in the line of duty, has twice been awarded both the Purple Heart and the Medal of Valor. In 2017, he was the recipient of the Ned March/Bud Purdy Award of Excellence and, in 2020 Anthony was named the St. Petersburg Police Department Officer of the Year. On March 2, 2021, he was recognized as the first-ever Law Enforcement Officer of the Day on the Florida State House floor by then-House Speaker Chris Sprowls and Attorney General Moody.
—Dorene E. Thomas began her law enforcement career in 1974 at St. Pete Beach Police Department as a police intern and was later hired as a parking enforcement officer. After moving to the Pinellas Park Police Department as its first female officer in 1980, she was appointed chief in 2000. She retired in 2015 but continues to serve as a reserve officer. During her tenure, she was credited with shepherding Pinellas Park Police Department through the years of agency turmoil and turbulent budget woes; leveraging emerging technology that improved officer safety and agency responsiveness to its citizens and building a new intelligence-led policing initiative. She was selected as the 1991 Sailor of the Year while serving in the U.S. Naval Reserve and retired from the Navy Reserves in 2003 as a chief yeoman. She has also served as president of the Tampa Bay Area Police Chiefs Association and the Florida Police Chiefs Association.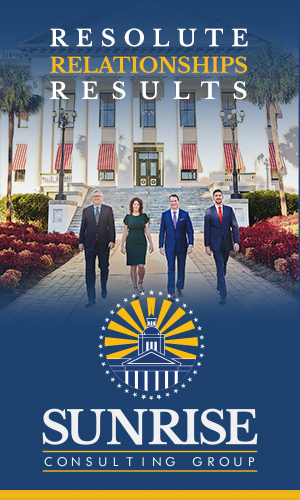 Arrive alive
The Florida Department of Highway Safety and Motor Vehicles and the Florida Highway Patrol are launching the annual Safe Summer Travel Campaign, a reminder to Floridians and visitors to keep safety top of mind.
The campaign will promote safety messages, including buckling up, driving patiently, never driving impaired, maintaining vehicle road readiness, and preventing vehicular heat stroke. Messaging also includes tire safety.
The campaign's bottom line is to "arrive alive."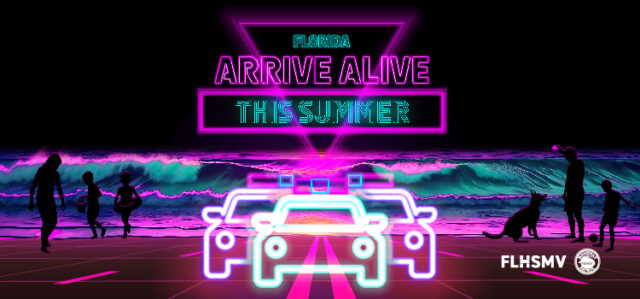 "We proudly welcome visitors to the free state of Florida, in all its natural beauty and splendor. Our hardworking law enforcement officers and State Troopers work every day to ensure all our residents and visitors entertain themselves lawfully and responsibly and get home safely." FLHSMV Executive Director Dave Kerner said. "Enjoy your Summer knowing that law enforcement will be working diligently to safeguard residents and visitors."
Other partners include the Florida Department of Transportation, the Florida Department of Children and Families, the Florida Police Chiefs Association, the Florida Sheriffs Association and AAA — The Auto Club Group.
"As Summer arrives, we want you to arrive alive; FHP Troopers stand ready to enforce all traffic violations and are committed to public safety," Florida Highway Patrol Director Gary Howze II said. "Remember always to obey all traffic laws and be courteous to other road users while traveling in our great state this Summer."
Highway safety data highlights why the campaign is needed. In June and July 2022, there were more than 107,000 crashes resulting in 499 deaths and 2,385 serious bodily injuries.
Themes for this year's Summer campaign are: Go slow, sober and secured; road-trip ready, which emphasizes vehicle preparedness and maintenance; prepare for inclement weather; and hot cars.
Good news
The state didn't record a single boating fatality over Memorial Day weekend — one of the busiest boating holidays of the year — the Florida Fish and Wildlife Conservation Commission announced.
Lt. Col. Brian Smith, Acting Director of the FWC Division of Law Enforcement, attributes the zero-fatality figure to its heavy messaging in advance of the weekend that the law was on the lookout for impaired boaters.
"Nothing would make me happier than to report the number zero every year," Smith said.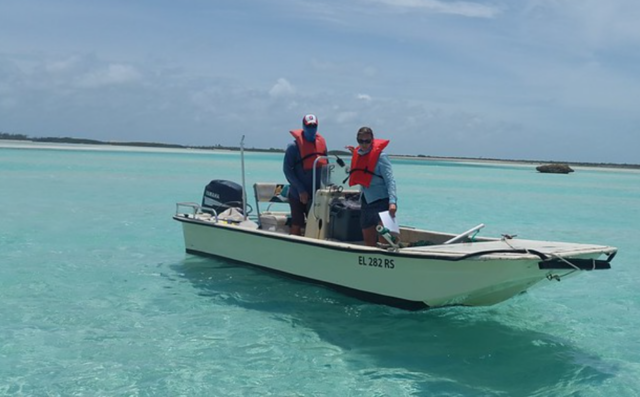 "Florida is considered the boating and fishing capital of the world for good reason. Operating a vessel while impaired not only puts yourself and everyone on board in danger but also everyone else around you trying to enjoy a great weekend on the water."
Memorial Day weekend wasn't incident-free, however. FWC responded to more than 30 boating accidents over the holiday weekend and removed about 100 people from vessels for boating under the influence.
FWC is encouraging the public to report dangerous boating activity and developed the online "FWC Wildlife Alert" portal.
The public can also text FWC at TIP411 (847411) with the keyword "FWC" followed by the location and any information about the violation. The public can also call 888-404-FWCC (3922) to report dangerous boating behavior.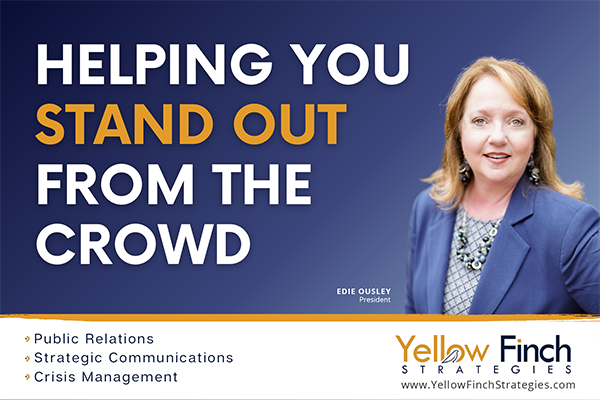 Signed and sealed
A tandem of lawmakers is taking a victory lap after DeSantis signed SB 376 into law this week.
The law automatically seals arrest records at both the state and local levels for arrests that don't result in convictions.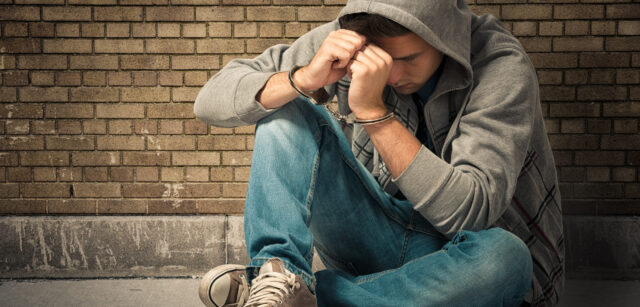 "I worked for two Sessions to get this policy passed and am proud of the public safety improvement this bill makes," said Sen. Danny Burgess, a Zephyrhills Republican. "SB 376 gets more Floridians back to work and streamlines the process."
Noting that old arrests can impede a person's ability to get hired, Rep. Spencer Roach called SB 376 a "jobs bill."
"Old arrest records often present barriers to employment and housing, even if they were never convicted of a crime. This undermines a person's ability to work, provide for their families, and give back to their communities. SB 376 would allow people to maintain financial stability, contribute to the local economy, and ensure they remain out of cycles of crime," he said adding, "Ultimately, these approaches will improve safety and the economy for all Floridians."
Go purple
Your heart may belong to the garnet and gold, the blue and orange or even the orange and green.
A new law could turn some of those institutions into Collegiate Purple Star campuses now that DeSantis has signed SB 732 into law. The bill creates the Purple Star Campus Program to support military-connected college students.
The program will identify colleges, universities, and career centers in the state that support military-connected students. Participating universities and colleges would be required to give priority status to military-connected people applying for admission.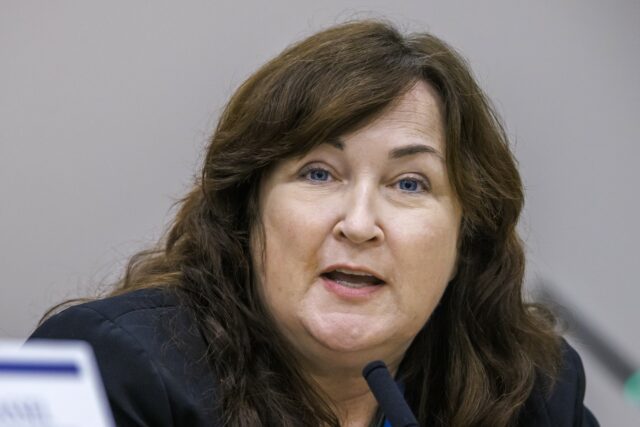 The bill also requires participating institutions to designate a staff member as a military liaison and maintain. Moreover, a webpage that provides resources for military students and their families also must be established and maintained.
Participating institutions assist military students with the transition to an institution, provide professional training to staff members on the needs of military students, and provide military students with priority course registration.
SB 732 builds upon the Purple Star Campus Program that recognizes K-12 schools for their military friendliness.
The bill was co-sponsored by Reps. Christine Hunschofsky and Lisa Dunkley.
This "will provide important resources to these students at the college level," Hunschofsky said. "This recognition program will hopefully encourage our state's colleges, universities, and career centers to meet the needs of military students and their families and be recognized as Purple Star Campuses."
Dunkley added, "Colleges and universities now have an opportunity to participate in this program to give back to a sector of people who have made sacrifices for our country in more ways than one."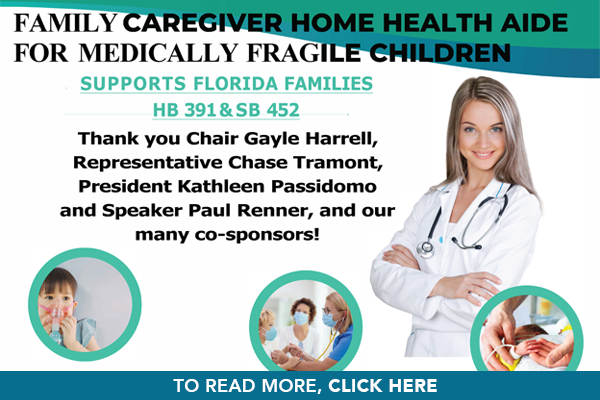 Men's mental health
In recognition of Men's Mental Health Month, the Florida Association of Managing Entities (FAME) is encouraging men and boys to pay attention to their mental health.
While men account for about half the population, they represent nearly 80% of all suicides, according to the Centers for Disease Control and Prevention. The CDC also notes that men are less likely to seek mental health services than women.
"We need to destigmatize mental illness and encourage anyone who is experiencing symptoms of mental illness or substance use disorder to seek help," FAME CEO Natalie Kelly said. "This Men's Mental Health Month, Florida's Managing Entities encourage men and boys to connect with behavioral health services in their communities."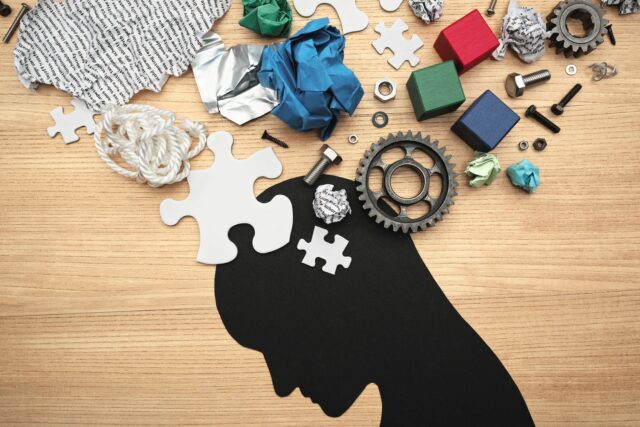 Florida's seven managing entities work with a network of more than 300 behavioral health care providers who deliver services to more than 300,000 of the state's most vulnerable residents. That includes children, expectant mothers, veterans and the chronically homeless. Providers deliver crisis stabilization and care coordination to ensure an individual's diverse needs are efficiently and effectively met.
Providers also provide wraparound services — meaning needs that are separate from but contribute to mental health challenges or recovery — to address not just mental health and substance abuse, but also transportation, housing and employment needs.
Community boards administer, manage and ensure accountability of state and federal funds for behavioral health services.
Anyone experiencing suicidal ideation, thoughts of suicide, or other suicidal behavior and seeks immediate help, including by calling or texting 988.
Move on over
Florida is the 17th state to require drivers to move over for disabled vehicles displaying their hazard lights and for drivers of disabled vehicles using emergency flares or emergency signage.
DeSantis approved the mandate this week when he signed HB 425 into law.
The mandate goes into effect on Jan. 1, 2024. And drivers who don't move over for disabled vehicles could be cited with a noncriminal moving violation and a fine of up to $158.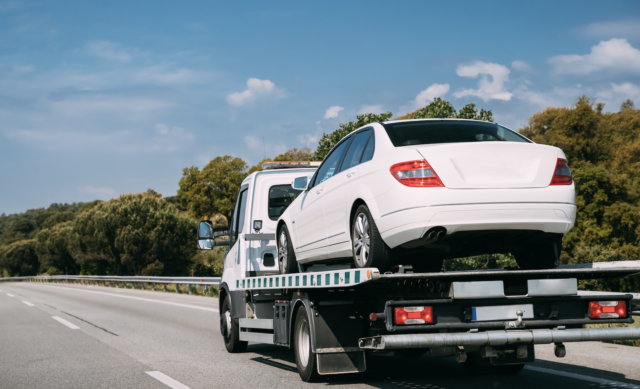 From 2016-2020, an average of nearly 350 people per year were struck and killed while outside a disabled vehicle on the roadside. On average, two emergency responders, including tow workers, are struck and killed every month by a driver who fails to obey the law by moving over to an adjacent lane and allowing the roadside rescuers the space to operate, according to the Bureau of Labor Statistics.
Moreover, roadside crashes are notably deadly for tow workers. Government data shows that tow operators are killed at a rate of almost 43 deaths per 100,000 workers, compared to just three for all other industries.
Given those statistics AAA-The Auto Club Group acted.
"AAA began advocating for a stronger law late last year with our 'Move Over for Me' campaign," said Mark Jenkins, public relations manager for AAA. "We are extremely grateful that Florida lawmakers took this necessary action to enhance protection for all motorists, in addition to the first responders who come to their aid."
AAA recommends stranded motorists pull as far over on the shoulder as safely possible to create as much possible distance between their vehicles and oncoming traffic. Additionally, stranded motorists should turn on their hazard lights and remain in their vehicles as long as it's safe to do so. If motorists have to leave their vehicles, they should watch for oncoming traffic and remain close to their cars when they exit. Motorists should never turn their backs to traffic.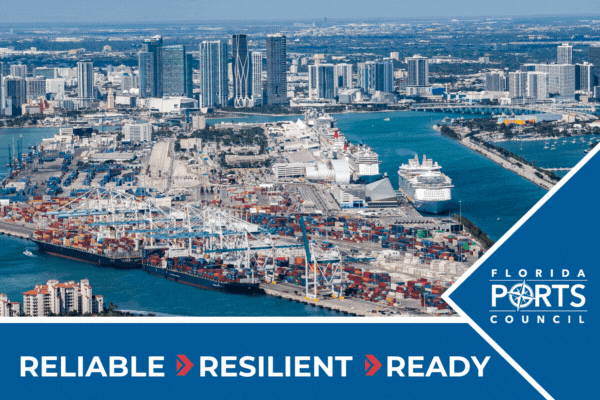 Monetizing science
Two Florida State University professors have been awarded $70,000 to take their innovative research from the laboratory to the marketplace so it can be monetized.
Prashant Singh, an assistant professor in the Department of Nutrition and Integrative Physiology in the College of Health and Human Sciences, developed a more precise test for analyzing the concentration of the Salmonella bacteria in food.
Salmonella is the leading cause of food poisoning worldwide with 93 million infections per year. Current testing methods only identify whether the bacteria are present. Singh developed the test as federal agencies consider adopting testing that quantifies the amount of Salmonella present in poultry samples.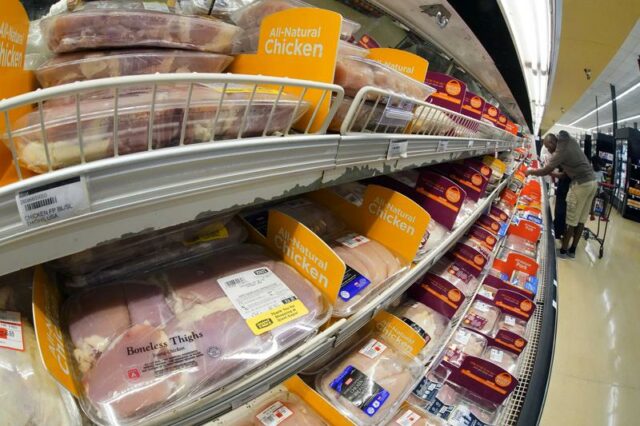 Christian Bleiholder, an associate professor in the Department of Chemistry and Biochemistry in the College of Arts and Sciences, developed new software that should lower the costs and reduce the amount of time it takes to bring new drugs to the marketplace. Among the challenges pharmaceutical manufacturers face are identifying targets on which a drug can act and optimizing different candidate medicines.
Bleiholder's system screens interactions between a target and libraries of small molecules to help create new drugs. He will use GAP funding to improve his software's computational efficiency, integrate it with cloud-based computing services and make it more user-friendly, with the goal of creating a ready-for-use software product
FSU's Office of the Vice President for Research made the awards through the Spring 2023 GAP Commercialization Investment Program.
"Translating technology from talented FSU faculty is an important part of our mission," said FSU Vice President for Research Stacey Patterson. "Programs like GAP help mature these often-nascent ideas and get them out to the world where they can have a positive impact."
Bragging rights
The city of Tallahassee has picked up an award from Neighborhoods USA in recognition of city efforts to celebrate Dr. Martin Luther King Jr. and beautify the corridor of the road that bears his name.
In January 2022, the city unveiled three historical markers that highlighted contributions by local leaders and King to the civil rights movement. The markers — which were accompanied by benches — were designed by city staff with input from local residents.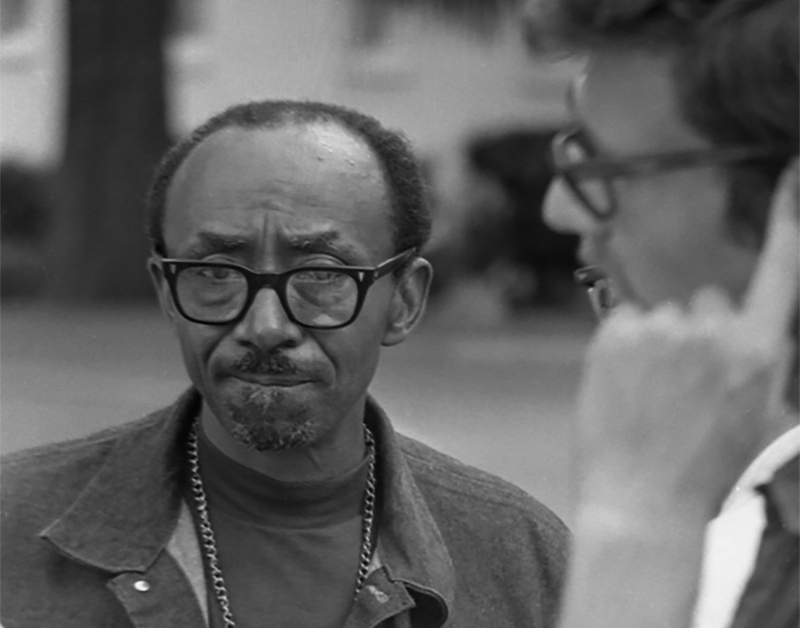 Some of those honored by the markers include King, Rev. Charles Kenzie "C.K." Steele, and those who helped integrate the Leon County school system. Steele led Bethel Missionary Baptist Church during the civil rights movement, and he helped lead the Tallahassee bus boycott.
The Keep America Beautiful grant funded the project, which was a collaboration with residents of the Levy Park, Frenchtown, South Bronough Street and Carolina Oaks neighborhoods that are adjacent to the corridor and rich in African American history. Residents and local organizations helped with historical research, neighborhood cleanups and the unveiling event.
"It's an honor to be recognized by NUSA and this award is a testament to the stellar work city employees," said City Manager Reese Goad. "I am incredibly proud of City staff and their efforts to engage and support the hundreds of neighborhoods across our community."
The NUSA Best Neighborhood Program award was established to recognize the outstanding efforts of governmental entities, businesses or corporations that work to improve the quality of life in their communities and neighborhoods.
Capitol Directions

Ron DeSantis — Crossways arrow — The U.S. Constitution condones Black voter diminishment? There's a three-letter term for this, but we're not allowed to say it out loud.
James Uthmeier — Crossways arrow — He's a good enough fundraiser to make it his day job. Unless it's already his day job.
Jeff Roe — Down arrow — Is he getting private lessons from Derk Dorf or something?
Vice News — Crossways arrow — It's Sesame Street 847 all over again, but Islamophobic.
Fair Districts — Crossways arrow — Florida Democrats are looking to Alabama for hope. Really.
Charlie Crist — Up arrow — He's baaaaaaaack!
Fred Hawkins — Up arrow — Speaking of falling your way to the top …
Rick Roth — Crossways arrow — He just dished his way out of a community college presidency.
Jenn Bradley, Fiona McFarland — Up arrow — They just cleared your cache.
Public employees — Up arrow — They'll have a few more years to enjoy as public retirees.
Rent control — Down arrow — We get it, but these poor property holding companies have mouths to feed.
Space Florida — Crossways arrow — Forget King DeSantis, it's Padishah Emperor DeSantis now.
Streakers — Down arrow — Just be glad Corey Simon isn't the one tackling you.
Canada — Up arrow — It'll make a compelling PowerPoint slide for Dana Young's next VISIT FLORIDA defense.
Alan Hays — Up arrow — He said it best: PUT UP OR SHUT UP!
Ricky Polston — Crossways arrow — At least he quit before his key fob shipped.
Travis Rudolph — Crossways arrow — Enjoy your freedom, but don't wait by the phone.
FSU Softball — Up arrow — The dynasty continues.
Aimee Sachs — Halo — Gone too soon, but her brave decision gave life to others.