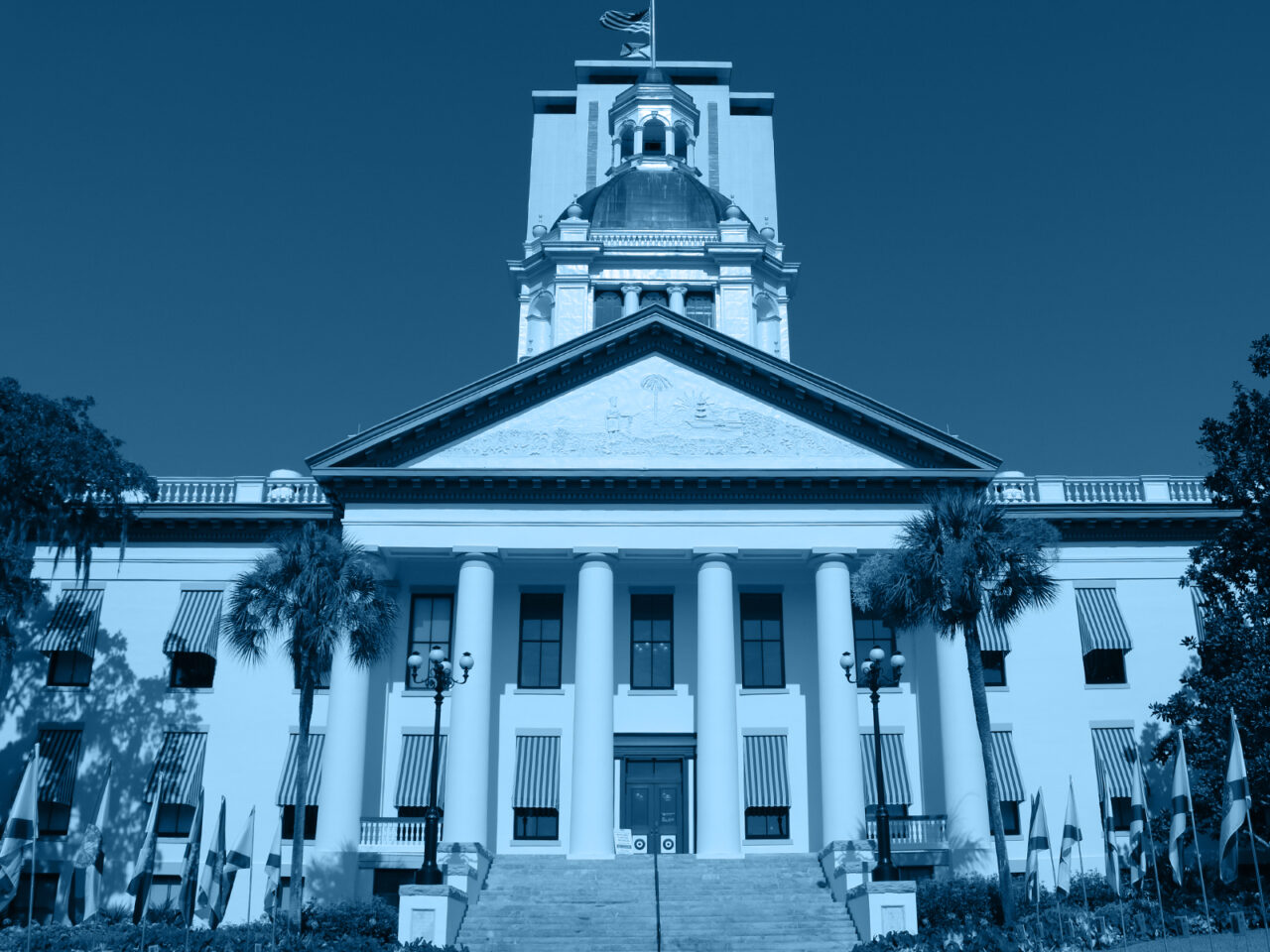 What happened to 'let kids be kids?'
As the smoke has cleared from the culture wars last Session, and everyone is safely going to the bathroom according to the gender they were assigned at birth, you may wonder what could be the source of the latest sound and fury coming out of Tallahassee for the upcoming Session?
It might be hard to imagine what the next battle is going to be.
Consider how last Session's ban on abortion before most women know they are pregnant followed fast on the heels of 2022's 15-week ban. With that move from 15 to 50 mph, it doesn't seem improbable that morning-after pills, like the emergency contraceptive Plan B, could be banned next. Or maybe criminalizing the withdrawal method?
For real, though, the bill in the early running to bring back the way things were — rolling back to 1938 — may be legislation (HB 49) introduced by Rep. Linda Chaney this week.
The bill proposes to weaken current age restrictions that keep minors from working overnight shifts and more than 30-hour work weeks during the school year. The legislation would allow 16- and 17-year-olds to work the same way 18-year-olds can.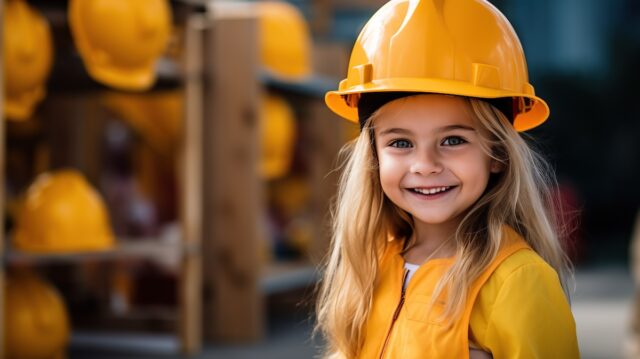 Since books with adult themes are being shielded from their tender eyes, they might as well work like they're adults, right? Don't read about it; live it.
"This is an opportunity for families to be able to help themselves and build life skills that will serve them later in life and help our small businesses who will help our labor shortages all in one," the St. Pete Beach Republican shared with Fox 13 in Tampa.
That would seem counter to an oft-repeated phrase last Session: Let kids be kids. It was heard in discussions on prohibiting minors from accessing gender-affirming medical care, expanding parental say over available books, more tightly restricting the use of gender pronouns in schools and criminalizing admission to "lewd" live performances.
But that all happened before starry-eyed dreams of an appointment in Washington, D.C., were awakened by polls showing a certain Governor trending downward the more he talked about that stuff.
And, if the statements of House Speaker-designate Daniel Perez are any indication, it appears that the state Republicans might be satisfied with the culture war territory claimed during the last Session.
When the Miami Republican was asked what's on the minds of his constituents, he said there's only one thing: Property insurance.
"There is no second, there's no third, and there's no fourth and there's no fifth," he said. "That's it."
___
Coming up, the usual assortment of news, intel, and observations from the week that was in Florida's capital city by Peter Schorsch, Drew Wilson, Anne Geggis, Christine Jordan Sexton and the staff of Florida Politics. But first, the "Takeaway 5" — the Top 5 stories from the week that was:
—Take 5 —
Waiting for the gavel — Perez this week was formally designated by the House Republican caucus as the next House Speaker. Legislators from the House and Senate, as well as members of the Florida Cabinet and Lt. Gov. Jeanette Nuñez, were on hand for the ceremony held in the House chamber. In his remarks, Perez talked about the need for limited government but also stressed that the state needs to do a better job of helping its most vulnerable residents. Perez has also suggested that more needs to be done to address skyrocketing property insurance rates in the state.
Rest in power — Lucy Morgan, a Pulitzer Prize-winning journalist and the longtime Tallahassee bureau chief for the Tampa Bay Times, died this week at 82. Morgan spent her career rooting out corruption in government as she cataloged misdeeds from local law enforcement to the halls of the state Capitol. She remained both feared and respected by a long line of politicians. Morgan also served as a guiding light and inspiration for generations of reporters who have gone on to have their own stellar careers across the country. Many of them gave tribute to her legacy when they heard of her passing.
Missing the mark — After years of consistent advances, Florida State University (FSU), the University of Florida (UF) and the University of South Florida (USF) all slipped in this year's much-vaunted U.S. News & World Report rankings. The most devastating from a marketing position would be UF's drop from one of the country's "Top 5" public universities to No. 6. Also, the takeover at New College of Florida did not appear to impress: It tumbled from the 76th-best rated liberal arts college to 100th, the ratings show. Chancellor Ray Rodrigues acknowledged the headlines but downplayed them as "fluctuations within the subcategories" at a meeting of the Board of Governors. It has nothing to do with the legislative changes that reportedly have students and faculty fleeing. No worries!
About damn time — Criminal charges were filed this week against the former top two officers of the now-defunct Florida Coalition Against Domestic Violence, the group that used to distribute state and federal grants to domestic violence shelters. State law-enforcement authorities charged former CEO Tiffany Carr and former CFO Patricia Duarte with one count each of organized schemes to defraud, grand theft and official misconduct. The Florida Department of Law Enforcement said an investigation showed that the two women submitted false quarterly reports, billed the state for vacant positions, and charged for services that were never provided. The money was then used for excessive bonuses and leave payouts, including $3.4 million to Carr and $291,000 for Duarte. Duarte was arrested in Leon County. There is an outstanding arrest warrant for Carr.
About damn time, Part 2 — No longer will state employees birthing or adopting children be treated as undergoing an event tantamount to sick leave or vacation. State employees are getting up to nine weeks of paid time off for those events. Before this, new parents had to use either sick time, vacation time, or time off without pay if they wanted time away from work for a new arrival. DeSantis on Monday announced that mothers who give birth can get up to nine weeks off and adopting parents or fathers get seven weeks of paid time off. The Governor met with his Cabinet Monday to approve the policy as part of his "family first" approach.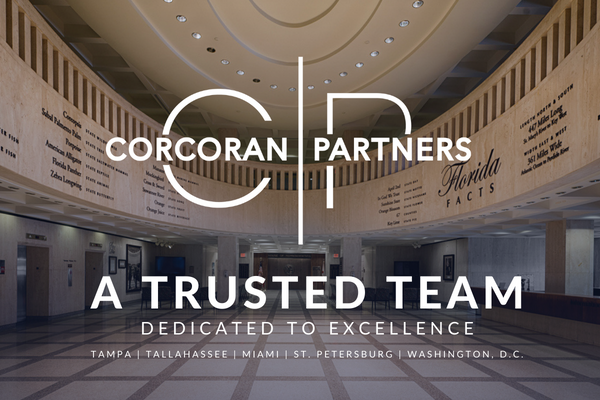 — Reel and rifle —
Happy National Hunting and Fishing Day!
Florida is officially taking part in the annual event held to honor hunters' and anglers' direct contributions to conservation. The date: today.
The state's participation was guaranteed thanks to a proclamation signed by the Governor earlier this week. Amid the obligatory "whereases," the document touts the Sunshine State's "rich history" in hunting and fishing and praises Florida's sportsmen and women for their role in establishing the Florida Fish and Wildlife Conservation Commission.
DeSantis also patted himself on the back for state spending more than $2.5 billion on water quality projects during his tenure — a campaign promise from 2018 that he has met and surpassed by about $800 million.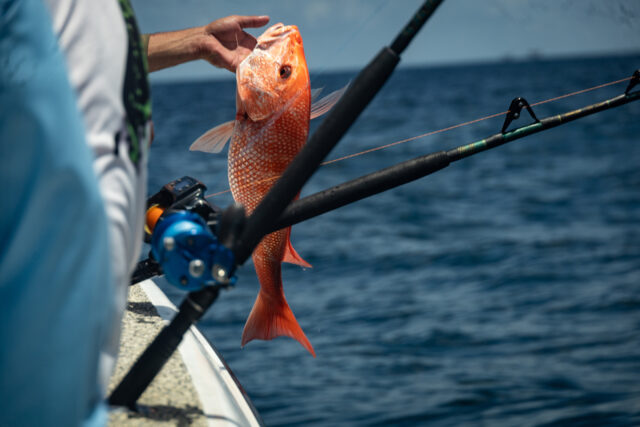 While hunting and fishing are getting some time in the spotlight this weekend, Florida voters will have the opportunity next year to make every day Hunting and Fishing Day.
Earlier this year, lawmakers OK'd a resolution that would add the right to hunt and fish to the state constitution. The proposal (HJR 1157) earned unanimous approval in the House and just one nay vote in the Senate.
The measure will be placed on the November 2024 ballot and must earn 60% support from voters to be added to the state constitution.
— Brakes on 'gas station heroin' —
Chemical compounds that mimic the effects of controlled drugs — and leave deaths in their wake — are being formulated and sold one step ahead of the law, but Attorney General Ashley Moody announced she's putting the brakes on what's known as "gas station heroin" and shutting down its legal sale.
Moody issued an emergency order putting tianeptine on the list of drugs considered to have a high potential for abuse alongside heroin, LSD, marijuana and MDMA. It's commonly sold in gas stations, convenience stores and online, according to a news release from the Attorney General's Office.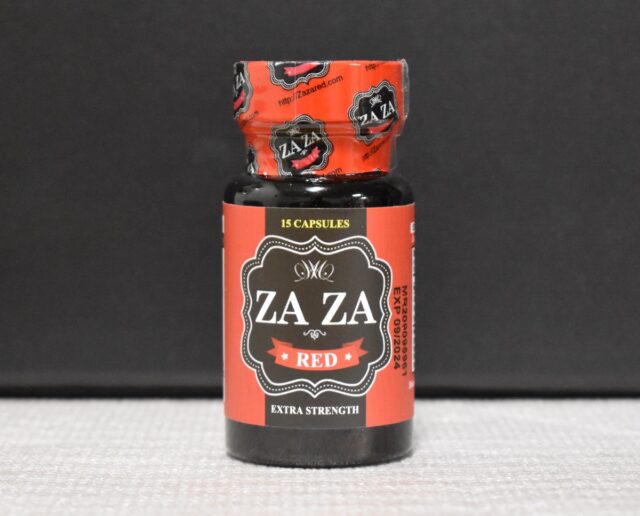 Currently, it's sold as a diet supplement as "Pegasus," "Tianaa" or "Zaza Red." The FDA hasn't approved it for any medical use, but it's prescribed overseas for depression.
Five U.S. teen deaths and 15 calls to Florida's Poison Control Center about the drug convinced Moody to act, she said.
"Tianeptine is designed to mimic the effect of opioids and is highly addictive," Moody said. "We are adding tianeptine to the Florida Schedule 1 controlled substances list, which means it's a felony to buy, sell or possess it."
This ban is temporary, but Moody promised she'll be coming forward with legislation to outlaw it permanently. Bath salts had the same position in the market briefly — sold in retail settings — until it was put on the same list in 2011.
"This action will save lives and help us build a stronger, safer Florida," Moody said.
— Let it flow —
The state is set to shoulder some of the costs of work undertaken by Florida farmers in the wake of Hurricane Idalia.
Agriculture Commissioner Wilton Simpson rolled out an expense-sharing program that will reimburse select producers who — as a result of Idalia — are making repairs to existing irrigation systems. Eligibility will depend in part on the nature of the repairs, insurance status, management practices and each farm's compliance with certain regulations.
Simpson, a Republican, said in a statement that the Category 4 storm caused "widespread" agriculture losses, including "severe damage to agricultural infrastructure." He said the cost-share program will help those "hardest hit" by the storm, which made landfall in August near Florida's Big Bend region.
"While this targeted program will not be able to support every impacted agricultural producer, it is another important recovery resource," Simpson said. "I will continue working with local, state, and federal partners to ensure that impacted producers have access to the recovery resources they deserve."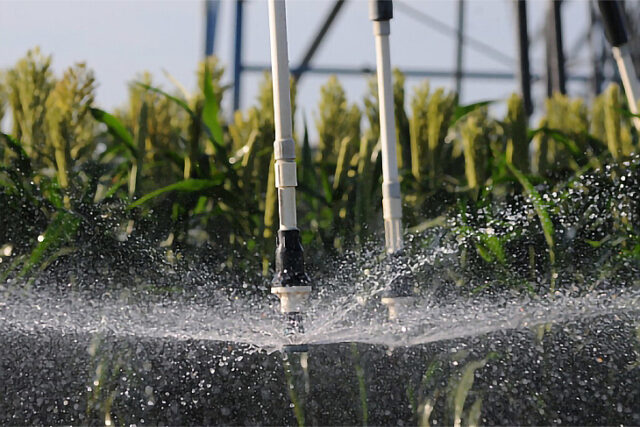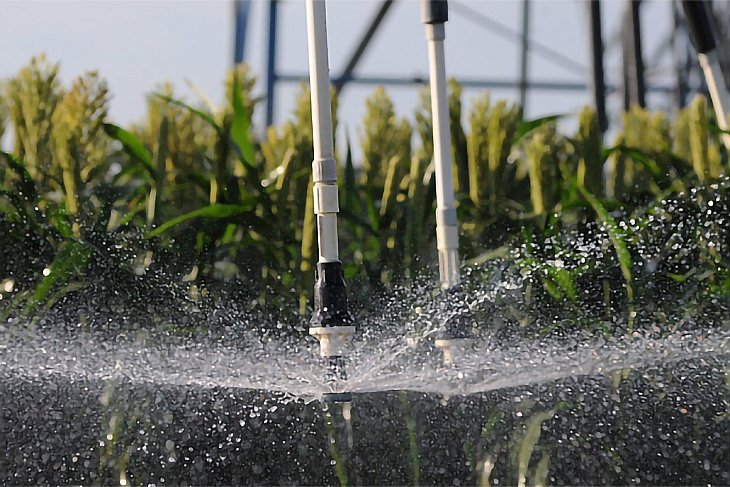 Details for the program are available here and summarized below.
The cost-sharing program offers a reimbursement rate of up to 75% for qualifying projects, practices and equipment. No single farmer or business will get more than $150,000 under the program.
The state also won't reimburse for a repair or replacement that was fully insured.
Money will only flow to those who are eligible. Requirements include 1) operations in a severely impacted county; 2) enrollment in applicable Florida Department of Agriculture and Consumer Services (FDACS) best management practices program; 3) compliance with state and federal regulations, including water use permits for pivot locations; and 4) a commitment to minimal tillage and conservation-based practices.
Any repairs would also need to "target water and nutrient savings, with a commitment of a five-year contract by the producer or entity to ensure long-term water and nutrient conservation benefits over the irrigation system's twenty-year life span," according to a news release from FDACS.
Simpson has said previously that he expects specific statistics about Idalia to unfold in the coming weeks. Outside the Cabinet, the Legislature is tackling the storm topic with committees in each chamber specifically focused on hurricanes.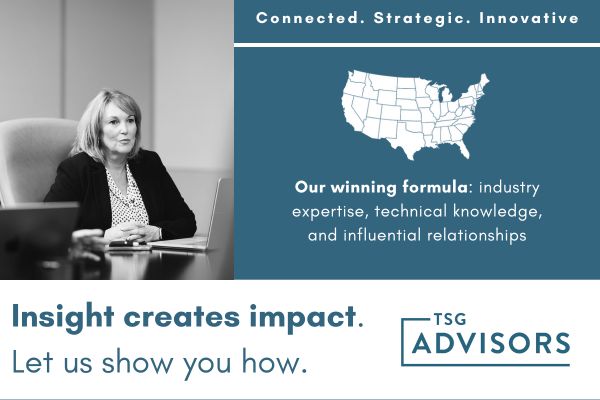 — Instagram of the Week —
— The week in appointments —
Florida Elections Commission — The Governor has appointed South Florida lawyer Chad Mizelle, who served in numerous federal roles under former President Donald Trump, to serve as the top-ranking member of a nine-seat panel charged with upholding the Sunshine State's election laws. DeSantis also reappointed J. Martin Hayes and Kymberlee Curry Smith, both of whom technically termed out Dec. 31, 2020, according to the Commission website. Rick Joyce, the President of Central Florida Mediators, was also named to the panel. Read more at Florida Politics.
Florida Development Finance Corporation — DeSantis this week appointed Robert Panepinto to the Florida Development Finance Corporation. Panepinto is the Managing Partner and Chief Investment Officer of Govo Venture Partners. He is the Immediate Past Chair of the Central Florida Foundation and serves as the Chair of the Central Florida Housing Action Team. Panepinto earned his bachelor's degree in political science and journalism from New York University and his master's degree in public communication from Fordham University.
Interstate Compact on Educational Opportunity for Military Children — DeSantis has appointed Fort Walton Beach resident Lisa Hill to the Interstate Compact on Educational Opportunity for Military Children. Hill works as a substitute teacher for Okaloosa County Public Schools. She is the recipient of the Department of the Air Force Commander's Award for Public Service and the Commander's Certificate of Appreciation from the U.S. Central Command in recognition of her volunteer and community service. Hill earned her bachelor's degree in marketing from the University of Central Florida.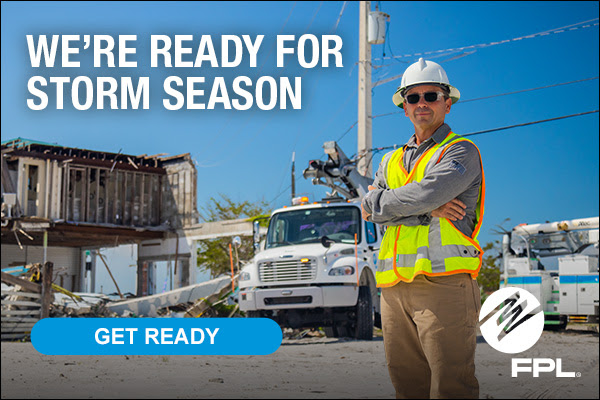 — Blackouts and evergreens —
The state's largest procurement — the multiyear Medicaid managed care contracts — hit the streets in April and there's been a "blackout" at the Agency for Health Care Administration (AHCA) since, meaning staff can't discuss many things about the health care program for the poor, elderly and disabled.
AHCA FX Program Director Mike Magnuson joked this week that he's been in a "blackout" since 2019, which is when the state began the arduous task of updating its Medicaid management information system from a single platform to one that has six modular systems: integration services; enterprise data warehouse; unified operations center; core; provider services; and pharmacy benefits management (PBM). The modular platform is known as the Florida Health Care Connection (FX).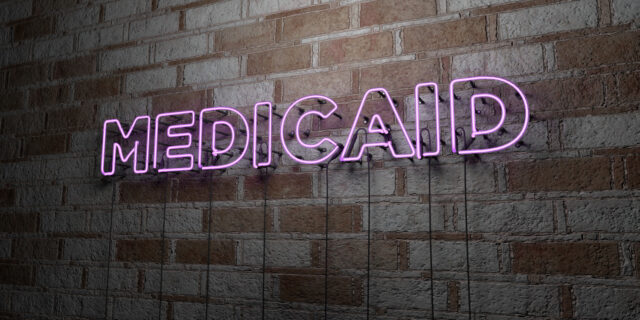 To accomplish the goal, the state developed a three-phase road map, which included spreading procurement and implementation of the six different platforms over a four-year period, with each multiyear contract having different start and end times.
Meanwhile, AHCA plans to post the ITN for the PBM platform in Spring 2024. The goal is for the federal government to approve the overall FX platform in early fiscal year 2026-27.
But that doesn't mean FX will be permanently "fixed," if you will.
"It's more of an evergreen philosophy. These procurements are going to keep rolling over. So, it's kind of like painting the Golden Gate Bridge," Magnuson told members of the Medicaid Medical Care Advisory Committee that met in Tallahassee. "Once you're done, you've got to start over again. But hopefully, it's more like a bridge and not trying to build an airplane in the sky."
— 10 job openings —
The ball is rolling on the new pharmacy benefit management rules but it's not clear who is going to pick it up and run with it.
The Legislature gave the Office of Insurance Regulation (OIR) authority to hire 10 full-time staff to help implement the new law. The PBM bill, which DeSantis signed into law in May, also included a $1 million appropriation for fiscal year 2023-24, which started July 1.
But OIR hasn't filled any of the positions yet.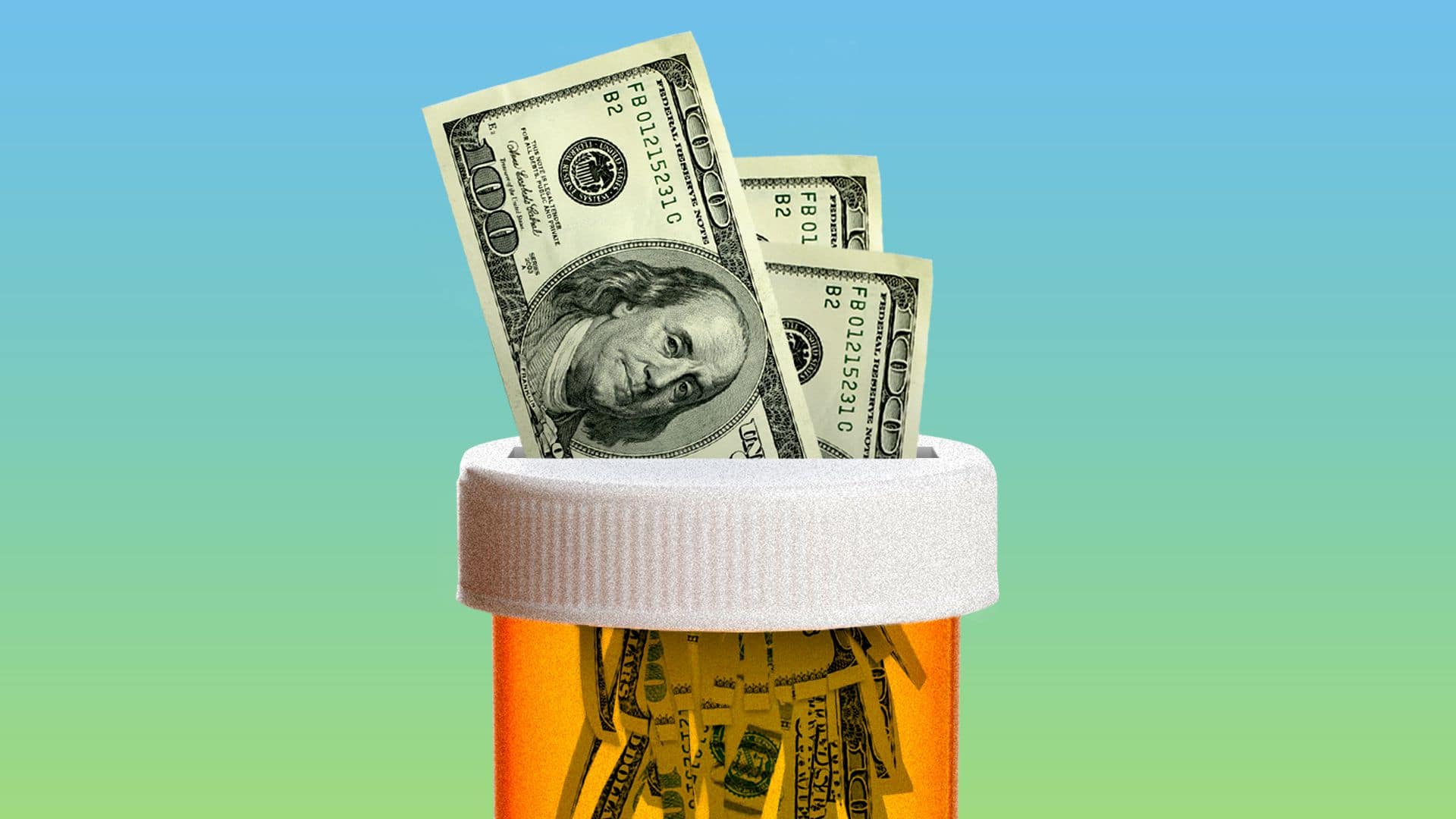 "We are beginning the recruiting and hiring processes for those positions. We are in the process of getting the positions advertised, they should be up on jobs.myFlorida.com soon," said OIR spokesperson Samantha Bequer.
The Cabinet, sitting as the Financial Services Commission, gave the OIR approval to publish the proposed PBM rules on Sept. 18 during a brief telephonic meeting.
The rules implement what has been called by proponents and opponents alike one of the most far-reaching PBM laws in the nation.
PBMs are go-betweens that negotiate with drug manufacturers on behalf of insurance companies to purchase drugs at reduced prices or promise additional rebates. But they have not operated in transparency. The American Medical Association (AMA) published a new analysis of PBMs that indicates a widespread decline in competition in local PBM markets across the U.S.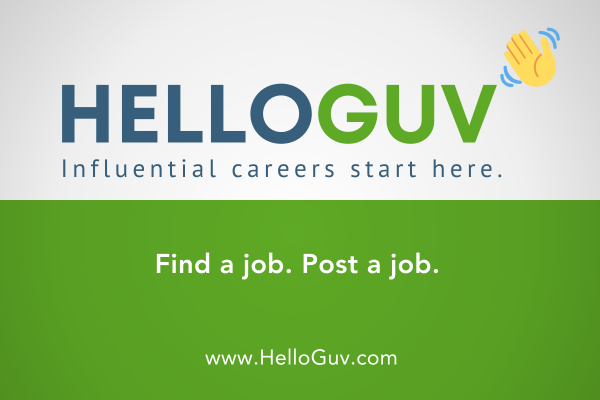 — A Bright Future —
Education Commissioner Manny Diaz Jr. and Florida Lottery Secretary John Davis are encouraging students to take advantage of the Florida Bright Futures Program.
The pair visited Gadsden County High School this week where they provided high school first-year students information about eligibility requirements so they can get a jump on planning.
Seniors at the school were encouraged to apply beginning Oct. 1, when the application window begins.
Over the past five years, some 50,000 students who would have qualified did not apply to receive a Bright Futures scholarship, which for most eligible students, covers most in-state college expenses.
"Bright Futures opens doors for postsecondary education, making it affordable and attainable for students," Diaz said. "I am proud of our state's investment in hardworking students through the Bright Futures Scholarship Program, and we remain committed to supporting students as they pursue post-graduation goals."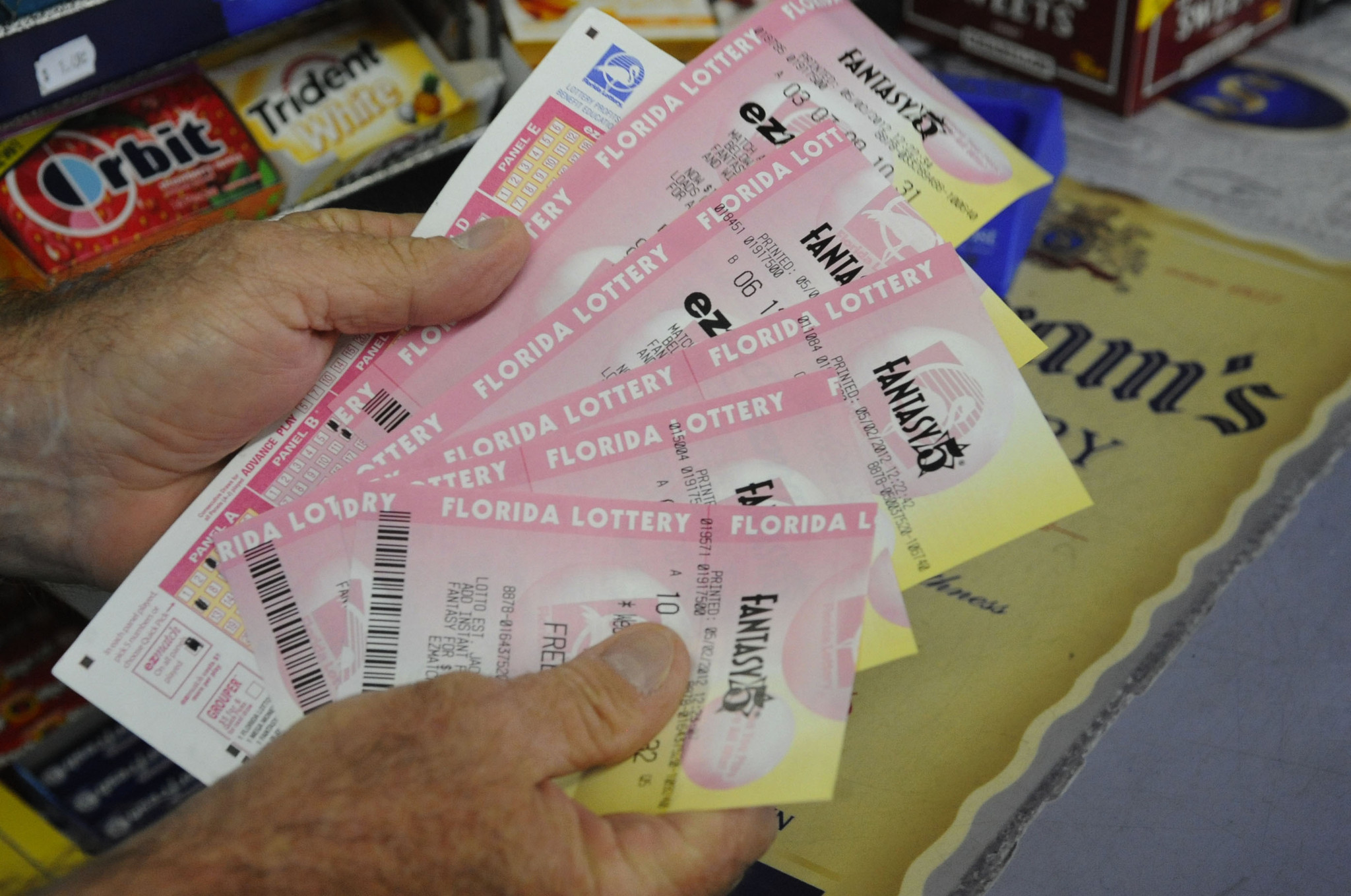 Added Davis, whose Florida Lottery funds the Bright Futures program: "Education is the cornerstone of opportunity and at the Florida Lottery, we are proud to play a pivotal role in shaping the futures of Florida's youth. Together, with the Florida Department of Education, we're committed to ensuring that every student knows that a brighter future is possible, where every dream can become a reality. This unwavering commitment to enhancing education will illuminate the path toward success so that today's brightest talents can become tomorrow's valiant leaders."
The Florida Bright Futures program began in 1997 utilizing revenue from lottery sales. To date, the program has awarded more than $8.7 billion to more than 980,000 students to help fund their postsecondary education.
The program offers four scholarships, ranging from 100% tuition and specified fee coverage to funding for technical degree programs.
The Florida Academic Scholars program covers 100% of in-state tuition and applicable fees and has the most rigorous academic requirements. The Florida Medallion Scholars program has a slightly lower bar and covers 75% of tuition and applicable fees in Fall and Spring semesters.
The Gold Seal Vocational Scholars program covers certain costs associated with professional certifications or associate or bachelor's degrees from a state institution. The Gold Seal CAPE Scholars program offers students funding for associate and bachelor programs in certain science or technology programs after completion of at least five postsecondary credit hours in CAPE (Career and Professional Education Act) industry certification classes.
— Folk Heritage Awards —
Secretary of State Cord Byrd and the Florida Department of State are seeking nominations for the 2024 Florida Folk Heritage Awards. The annual awards recognize individuals who have made exemplary contributions to the state's culture.
"Each year, the Florida Folk Heritage Awards seek to honor and recognize excellence in folk and traditional arts and the community impact of Florida's tradition bearers," Byrd said. "The Florida Folk Heritage Awards highlight our state's unique cultural heritage by acknowledging distinguished Floridians for their skills and accomplishments in the traditional arts."
Recipients can specialize in a number of different creative forms, including art, crafts, dance, language, music and rituals.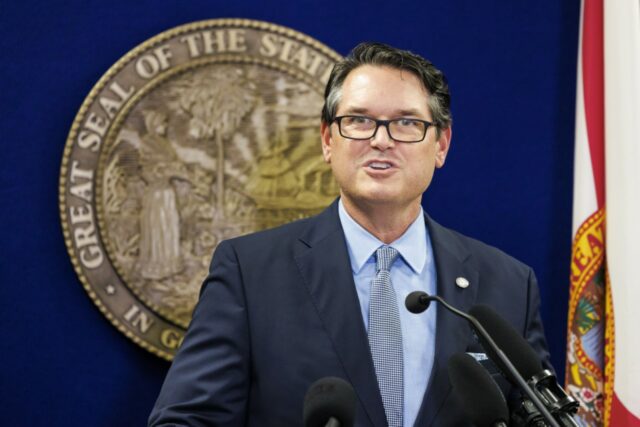 The Folklife definition, for purposes of the award, includes cultural traditions that are passed down by word-of-mouth and demonstration and are shared within various groups.
Nominations should emphasize why the nominee has appropriate accomplishments and background in their area of folklife and explain why the nominee deserves statewide recognition for their efforts to preserve cultural heritage.
Nominations can include supporting materials, such as photographs, slides, audiovisual samples and letters.
Each nomination requires two letters of support from community members, colleagues, peers, cultural specialists or anyone else who can confirm the nominee's qualifications.
Nominations should be postmarked by Nov. 1 and mailed to: Florida Folklife Program, 500 S. Bronough, Tallahassee, Florida 32399. Nominations can also be emailed to [email protected]. Awards will be announced in January.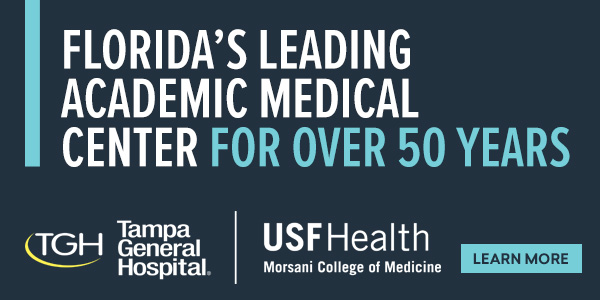 — FHP Hero —
A Florida Highway Patrol (FHP) Sergeant is being hailed as a hero this week after stepping onto a roadway to prevent a driver from striking a pedestrian.
The unnamed sergeant, a Marine veteran who has been with FHP for 29 years, suffered minor injuries after stepping into oncoming traffic when he noticed a vehicle traveling northbound on Montague Street near the Hillsborough Academy of Math and Science and about to turn right without yielding to a pedestrian.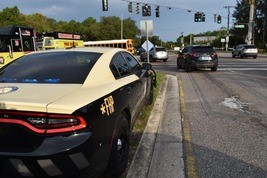 The sergeant noticed a pedestrian pushing a child in a stroller and, to prevent a collision, stepped into the roadway attempting to gain the driver's attention to yield to the pedestrian. The driver did not stop and, moments later, another vehicle turned right at the same crosswalk, striking the officer after failing to stop.
The driver, a 71-year-old, was cited for failure to yield.
The sergeant's heroic action comes just before the Florida Department of Highway Safety and Motor Vehicles and National Highway Traffic Safety Administration recognize October as Pedestrian Safety Month. Throughout the month, the administration will take additional steps to educate drivers and pedestrians on safety practices and their shared responsibility.
The on-duty sergeant was assisting with morning traffic control in Tampa for the Hillsborough Academy of Math and Science when the accident occurred.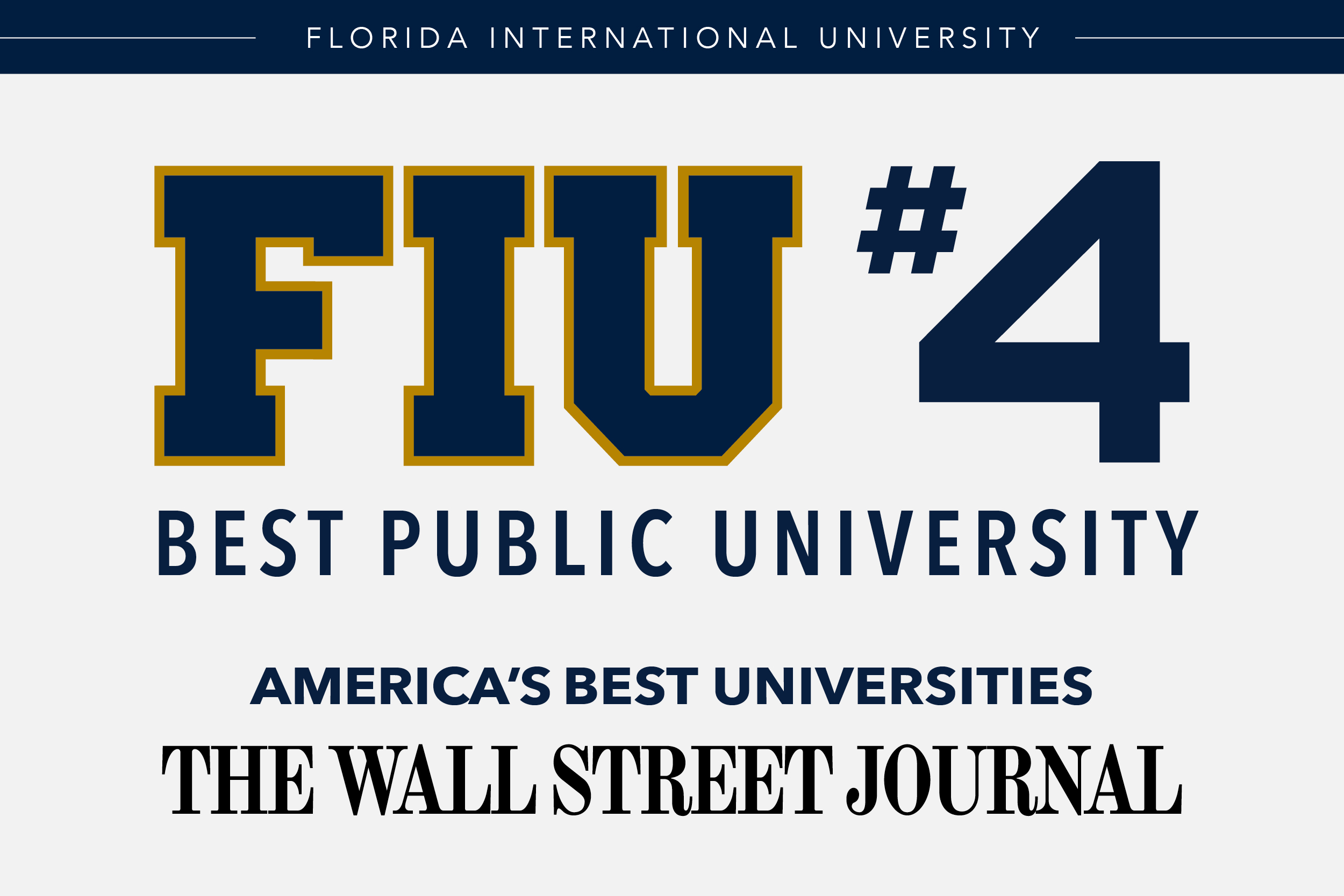 — Critical force multiplier —
What did you do on Thursday?
FDLE Commissioner Mark Glass spent his time celebrating Crime Intelligence Analyst Day, which included promoting the Florida Law Enforcement Analyst Academy.
Created by FDLE in 2003, the academy allows analysts from agencies across Florida to learn criminal and intelligence analysis skills that are used by law enforcement and other emergency responders to prevent crime and conduct complex investigations.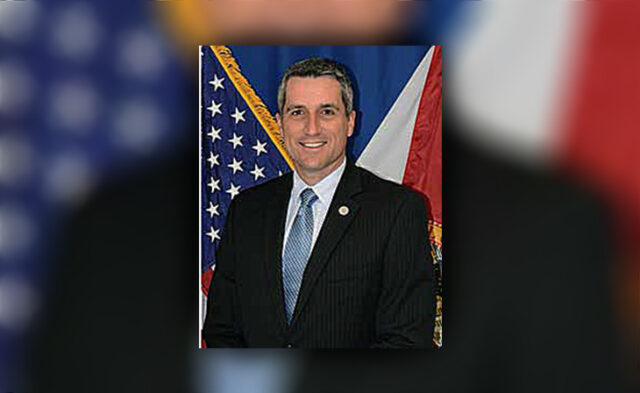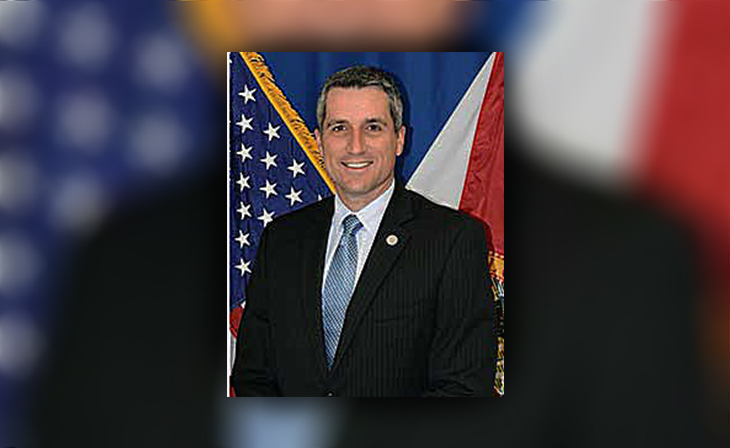 The six-week academy challenges analysts with hands-on training and weekly quizzes. Analysts develop the skills necessary to complete individual and group research projects. Successful graduates are recognized as Florida-Certified Law Enforcement Analysts.
"I am so proud of FDLE's crime intelligence analysts who work every day to help save lives and solve crimes. They are a critical force multiplier in the law enforcement profession," Glass said in a prepared statement.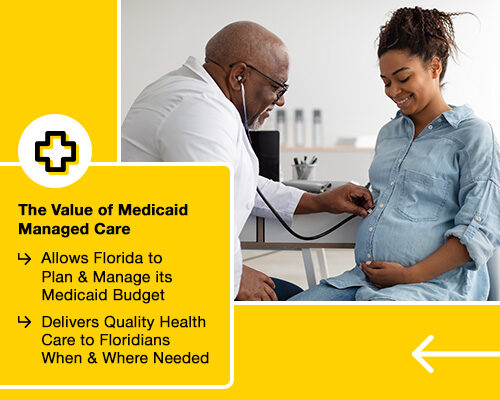 — Legalize it and they buy it —
The most recent report from the Office of Medical Marijuana Use shows there are 846,585 patients who are qualified to use medical marijuana and 2,661 physicians who are qualified to certify patients.
The Sept. 22 report contains information for the week of Sept. 15-21. The report shows that the OMMU did not approve any additional dispensaries for the week.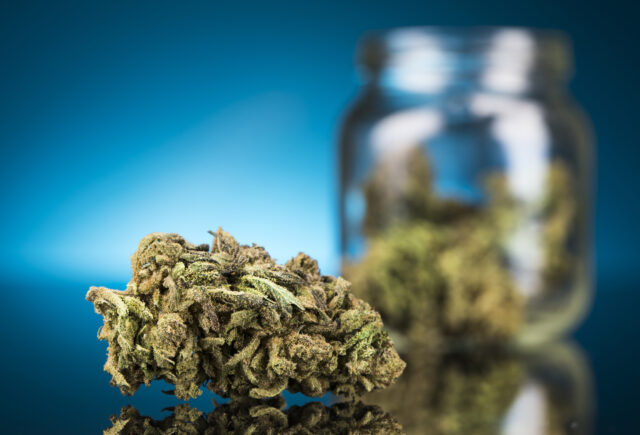 Just under 600 (590) dispensed nearly 321 million milligrams of medical marijuana (THC), and 2.6 million milligrams of low-THC cannabis or CBD were dispensed for the week. The report shows that more than 100,000 ounces of smokable whole-flower marijuana were dispensed.
The latest data shows the amount of medical marijuana being used continues to increase.
For instance, the Jan. 6, 2023, OMMU report shows there were 65,231 fewer patients as of Jan. 5. The report also shows that 512 centers dispensed 268 million milligrams of medical marijuana, 2.9 million milligrams of CBD and more than 93,000 ounces of whole-flower marijuana.
— Allergic reactions —
At least half of each public school's staff would get trained in responding to life-threatening allergic reactions, known as anaphylaxis, according to bills filed by Democratic Sen. Linda Stewart and Rep. Rita Harris.
The legislation (SB 52/HB 65) would also have each of the state's School Boards adopt and publish an anaphylaxis policy that includes a treatment plan in response to an allergic reaction. According to the legislation, training also includes how to use an "epi-pen" where those in an allergic shock get injected with epinephrine, highly prized for its ability to stop allergic reactions that threaten breathing.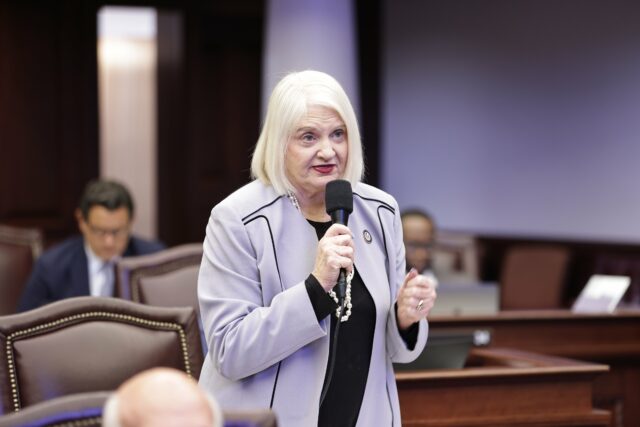 "This legislation is about ensuring the health and safety of our children," Stewart said. "Currently, there are certain times when a child may not have adult supervision by someone trained to assist them in the event of an anaphylactic reaction. It is essential that we eliminate this risk to our students through this simple training requirement."
Food allergies, in particular, have risen to become a global health concern, according to the American Academy of Pediatrics. Peanut allergies have become so prevalent that the National Institutes of Health studied the efficacy of banning them from schools. It shouldn't be banned, the study concluded.
Part of the bill's aim is to promote awareness among students and parents about strategies to avoid exposure to substances that can trigger allergies.
"Life-threatening allergies can result from food, bug bites, prescription drugs, and so many other things that we do not consider in our day-to-day lives," Harris said in a prepared statement. "I am proud to file legislation that is focused not only on remedying allergies as they happen but also on preventing allergic reactions in the first place."
If approved, the bill would go into effect July 1.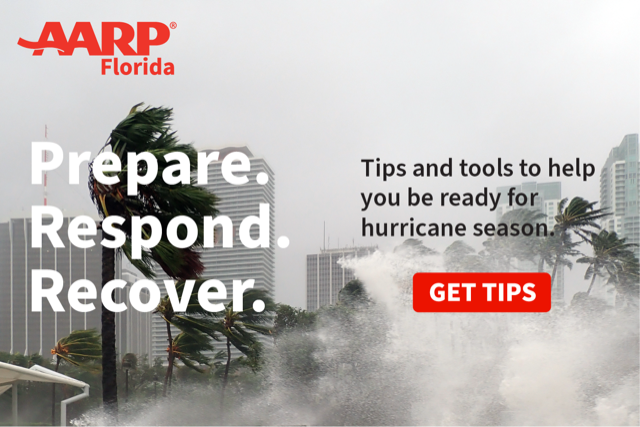 — Come on down —
Do you have a good idea for a law?
Or do you want to let your elected official know how you feel?
If you live in Leon County, you'll get your chance Oct. 5 at 5 p.m.
Head down to the Tallahassee City Commission Chambers where you can have a public tete-a-tete with Rep. Allison Tant, Rep. Gallop Franklin II, Rep. Jason Shoaf and Sen. Corey Simon.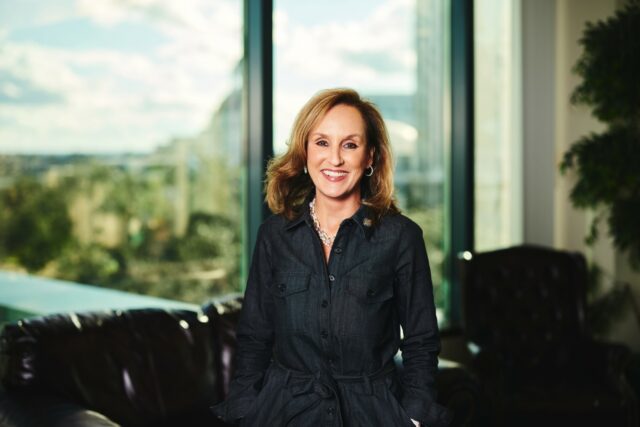 The 2024 Session is slated to begin on Jan. 9, 2024, and end on March 8.
Before the start of Session, the Legislature has scheduled interim committee meetings for Oct. 16-20; Nov. 6-9; Nov. 13-17; Dec. 4-7 and Dec. 11-15.
Tant is the leader of the Leon County delegation. For additional information, or to be placed on the agenda to speak, contact Mitchell Allen at (850) 717-5009 or [email protected].
Constituents who wish to provide supporting materials or handouts should also contact Mitchell.
— 'Something special' —
Florida A&M University (FAMU) College of Law students see Professor Ronald Griffin's face in Orlando.
Now law students at Washburn University School of Law in Topeka, Kansas, will get to see his face, too. That's because it's featured in a mural painted by Michael Toombs entitled "Non Nobis Solum, Not for Ourselves Alone." The mural is on a new building at the law school that opened earlier this year.
Also included in the mural is Thurgood Marshall, the attorney and lead litigator in Brown v. Board of Education who eventually went on to become the first Black U.S. Supreme Court Justice.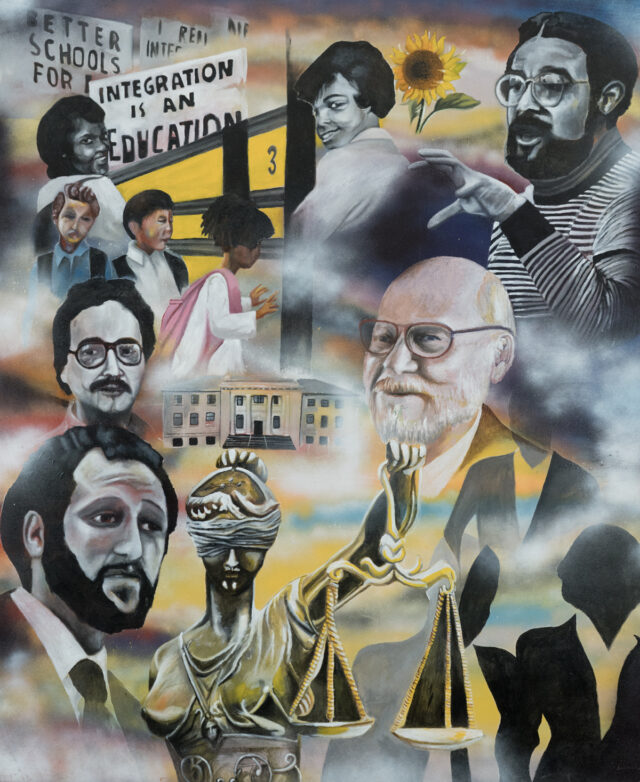 Griffin was a new member of the Washburn University faculty in 1979, when along with professors Bill Rich, Myrl Duncan and Allen Easley, he volunteered to be part of a litigation team to file another case with the District Court called Brown II, which ensured desegregation was adhered to.
"My colleagues and I developed the legal strategy pointing out the failure to fully desegregate the schools," said Griffin. "My father and mother were my inspiration for the deeds done in the Brown II case. To have it recognized and celebrated with others, in a portrait, commissioned by Washburn University Law School kindles warm feelings. Speaking in historic terms: It is something special to pass on to my wife, children and grandchildren."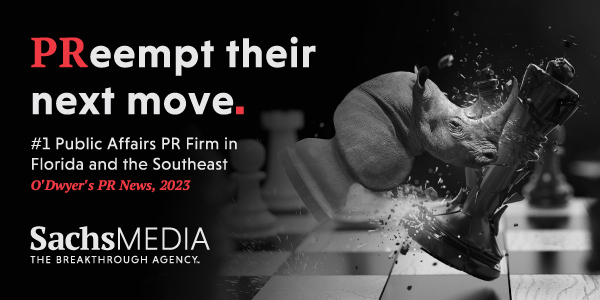 — Capitol Directions —

DeSantis '24 — Down arrow — His campaign theme song is just the whistle of a cartoon bomb dropping.
Ron DeSantis — Crossways — You could say his influence is waning, but only if you want your projects vetoed for a couple more years.
Ron DeSantis, Part 2 — Down arrow — To paraphrase Uncle Joe, 'There are only three things he needs to make a sentence: a noun and a verb and COVID-19."
Ron DeSantis, Part 3 — Up arrow — Rest assured, there won't be free Évian at the polls next year.
Jimmy Patronis — Up arrow — The Venmo cha-ching is supposed to make your day, not the IRS's.
Wilton Simpson — Up arrow — The best time to plant a tree was 20 years ago, but right now is a close second.
Danny Perez — Up arrow — The Speaker-D kept it positive and made his goals clear: helping those who truly cannot help themselves and lowering those dang property insurance bills.
Tom Wright — Down arrow — It's a domestic violence shelter, not a domestic violence emporium, man.
Carolina Amesty — Down arrow — For her next trick, she's making $3 million of your money disappear.
Tiffany Carr — Down arrow — It's time to say goodbye to the Blue Ridge Mountains.
Miami Herald — Up arrow — She ran, but she couldn't hide from Mary Ellen Klas and Samantha Gross.
UF — Crossways arrow — They were going to replace the U.S. News banners with WSJ ones anyway.
Step Up for Students — Crossways — It's cool that so many families want voucher money, but the line is turning into a logjam.
Julio Fuentes — Down arrow — So, can you teach us how to get $3M for our nonexistent businesses?
Mike Fasano — Up arrow — Smell ya later, PACE.
Alex Díaz de la Portilla — Down arrow — Kickback schemes … They're not just for Tally anymore!
New College — Crossways arrow — It's no null set, but the ripped banyan tree is kinda cool.
State employees — Up arrow — What should you expect when you're expecting? Nine weeks of paid leave.
Child labor — Crossways arrow — Look at it this way: now you can buy all the books your mom got banned!
John Dailey, Curtis Richardson — Down arrow — You know what happened to the last guy who held secret meetings with developers, right?
Kirk Reams — Down arrow — He's about to get a tour of the other side of the Jefferson County courthouse.
Gas station heroin — Down arrow — It's more dangerous than gas station sushi.
Lucy Morgan — Halo — If there's a newspaper up there, it's in line for a Pulitzer.