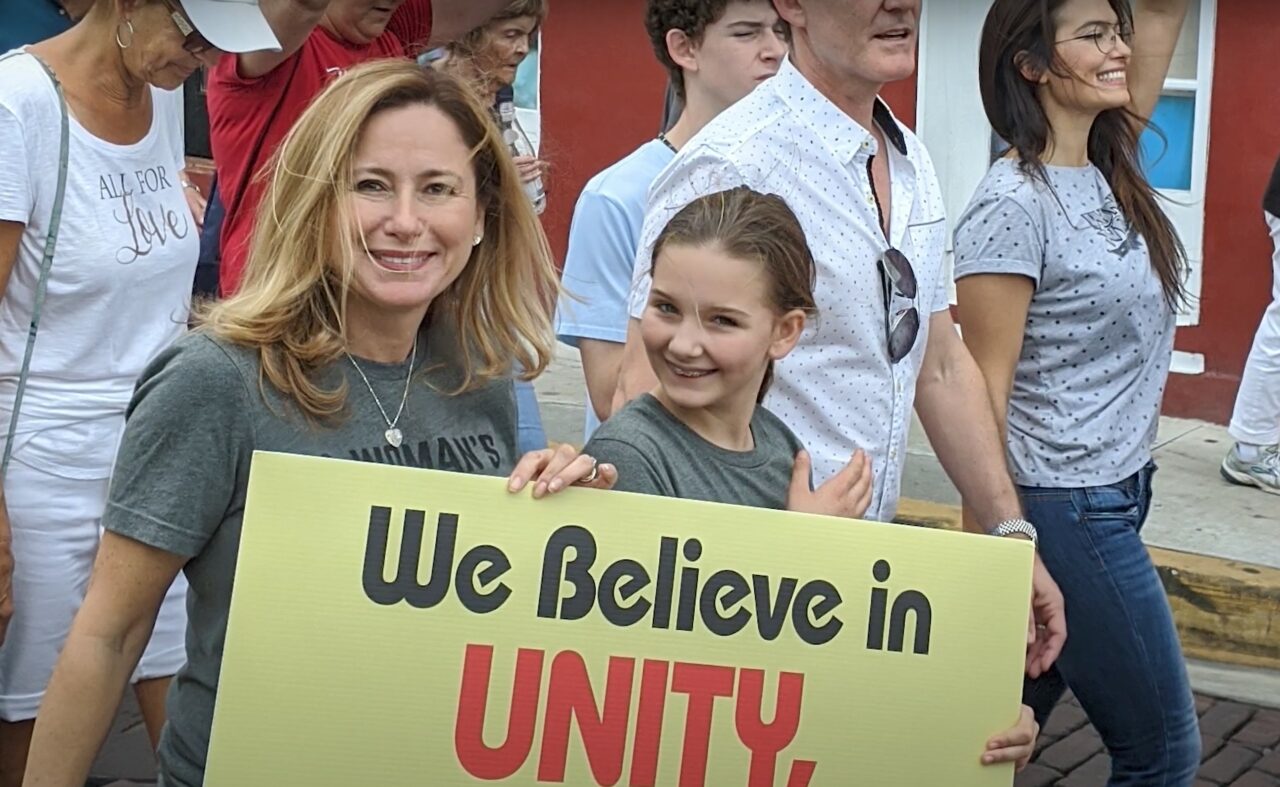 She said reaching Florida's Hispanic communities "early and often" is a top priority for her campaign.
Former U.S. Rep. Debbie Mucarsel-Powell's campaign for Senate has released its first Spanish-language ad of the election cycle, aimed at Floridians celebrating National Hispanic Heritage Month.
The 50-second spot is titled "Nuestra Comunidad" and is running on digital platforms. It highlights how Mucarsel-Powell immigrated to America as a teenager seeking a better life — a story shared by many in the Sunshine State.
"I came to the U.S. at a young age with a mother in search of opportunities and the American dream," she said.
"I was the first South American immigrant ever elected to Congress and have fought my entire career to ensure the opportunities that my family had to succeed are here for every Floridian in search of a better life. Reaching Florida's Hispanic communities early and often is one of my top priorities as I run for U.S. Senate, because my story truly is the story that so many Floridians share across our state."
The ad is part of an ongoing six-figure digital ad push. Hispanic Heritage Month runs Sept. 15-Oct. 15.
Mucarsel-Powell, a Democrat, unseated Republican U.S. Rep. Carlos Curbelo in 2018. She served one term, losing to former Miami-Dade Mayor Carlos Giménez, who successfully defended his seat against former Democratic state Rep. Robert Asencio in November.
On Aug. 22, she launched a challenge against freshman Republican U.S. Sen. Rick Scott, the immediate past Governor of Florida who narrowly won his seat in the Senate the same year she won hers in Congress.
Since leaving office, she has doubled down in her fight against gun violence, joining Giffords as a senior adviser in support. Her father, Guido Mucarsel Yunes, was shot and killed outside her family home in Ecuador.
She said "democracy is at stake" in her race against Scott, who voted against certifying President Joe Biden's 2020 victory over Republican Donald Trump and repeated an unfounded claim of voter fraud during his 2018 race for senate as recently as a year ago.
Scott's campaign has dismissed Mucarsel-Powell's challenge as a non-threat.
This week, four Democratic members of Congress — Kathy Castor, Lois Frankel, Maxwell Frost and Debbie Wasserman-Schultz — endorsed her.
___
Jacob Ogles contributed to this report.