Congress kicks the budget can down the road.
Let's make a deal
A week of shutdown politics has led to bipartisan agreements in the House and Senate that will keep the government open — at least until mid-November.
Last-minute negotiations and changes left most Republicans in Florida's delegation voting against the final budget. But it won over both of Florida's Republican Senators, who split on a plan approved by the Senate days prior.
"Americans won, and the Washington Establishment lost because, for the first time in many years, Republicans in Washington are actually starting to act like Republicans," he said.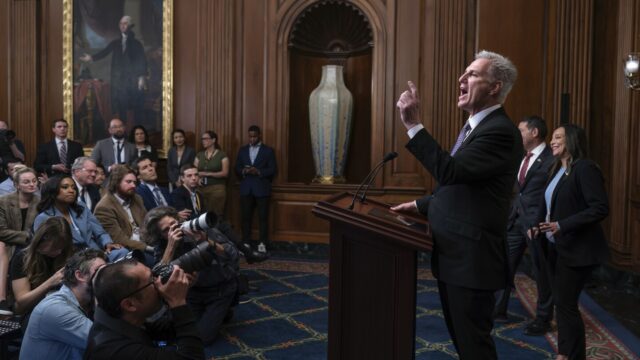 "Today's vote was a major win for Florida and America because we kept government funded while securing the $16 billion in disaster aid that I have been demanding since Hurricane Idalia hit Florida. When President (Joe) Biden came to Florida to visit the destruction the storm caused, I pressed him for this funding. And, despite some Washington politicians' best efforts, we stopped their attempts to hold disaster victims hostage in exchange for funding for Ukraine."
Sen. Marco Rubio voted for a package passed in the Senate with funding for Ukraine and the deal that ultimately cleared both chambers of Congress.
"At the end of the day, our job is to do what's in the best interest of America," Rubio said in a short statement posted online.
Meanwhile, Democrats gunning for Scott in next year's election slammed the Naples Republican's stance.
"Rick Scott's opposition to funding the fight for democracy in Ukraine is either because he's anti-democracy or he's pro-Russia. Either way, it's not in line with Floridians," said former Rep. Debbie Mucarsel-Powell, a Miami Democrat.
"Florida voters will not forget how Rick Scott tried to shut down our government and force thousands of Floridians to go without pay," added former congressional candidate Phil Ehr, a Pensacola Democrat.
Ehr and Mucarsel-Powell face one another in a Senate Democratic Primary. Both argued Scott's stance on the budget vote would leave him vulnerable with the overall electorate next fall.
Fiery Gaetz
In the House, much of the national spotlight centered increasingly on one delegation member: Rep. Matt Gaetz.
The Fort Walton Beach Republican rallied the votes against any deal driven by Speaker Kevin McCarthy and his leadership team.
Ultimately, McCarthy relied on Democrats to pass a deal from the Chamber. For that, Gaetz intends to render a political price. He promised to make a "motion to vacate," and made good on that late Monday. That will force a vote on whether to retain McCarthy as Speaker, likely this week. And he fundraised off the moment.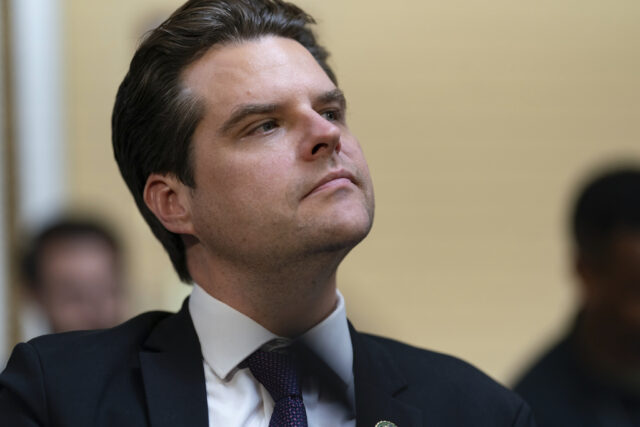 "FIRST, our Speaker made an agreement with House conservatives in January to bring forward individual spending bills, among other critical concessions. Since then, he has been in brazen, repeated violation of that deal," said Gaetz in an email blast sent out by his congressional campaign.
"NOW, McCarthy has made a new agreement … One with DEMOCRATS to blow past our spending guardrails that — get this — even included a secret backroom deal to give more funding to UKRAINE!"
Meanwhile, as most House Republicans came together to support the budget deal, speculation began immediately whether McCarthy would rally a separate ouster attempt on Gaetz.
Several House members anonymously told Fox News many see an ongoing Ethics Committee investigation of Gaetz as a fine chance to expel the Congressman.
"No one can stand him at this point. A smart guy without morals," one lawmaker told the conservative outlet.
The ongoing investigation dates to allegations Gaetz had sex with a woman who was underage at the time and that she traveled with him across state and national lines. The sex scandal predating Gaetz's marriage was the subject of a federal investigation. Prosecutors decided not to pursue criminal charges but being kicked out of the Chamber could be possible.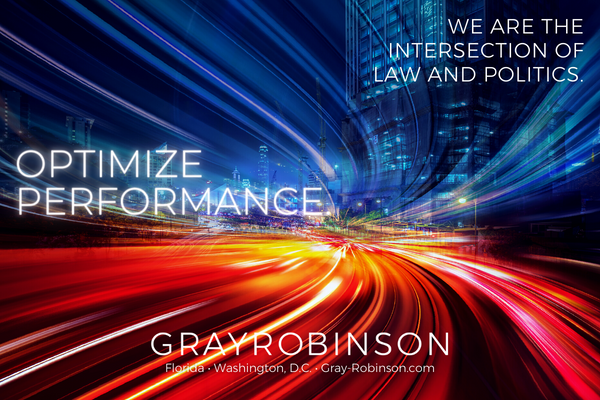 The supporters
So, who supported the deal?
Nearly every House Democrat, including everyone representing Florida in Congress.
"The best pathway to avoid a government shutdown is always a bipartisan path and today, a large bipartisan majority prevailed over the extreme MAGA Republicans who try to force their radical agenda on America at every turn," said Rep. Kathy Castor, a Tampa Democrat.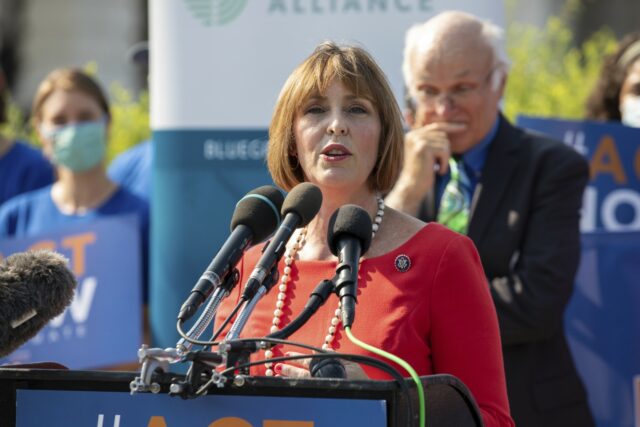 "The Continuing Resolution (CR) passed today will avoid furloughs and harm to military families, Coast Guard and other public servants. Critically, the CR will ensure families and small businesses impacted by Hurricanes Idalia and Ian can access disaster assistance from the Federal Emergency Management Agency and extend the National Flood Insurance Program so Floridians can purchase or renew their coverage."
Eight Florida Republicans joined the state's eight House Democrats to support the deal. For some, the stakes of a shutdown felt too high. Rep. Neal Dunn, a Panama City Republican, said as much, representing a region rich with enlisted military and recovering from Hurricane Idalia.
"Today, I chose to support our military, contractors, and families already grappling with sky-high inflation as a result of Bidenomics," Dunn said. "While a continuing resolution was not the solution I hoped for, it does include disaster funding that's critical for Florida's 2nd Congressional District. I will work with House Republicans toward a fully funded government in the next 45 days."
Other Republicans backing the resolution included Reps. Gus Bilirakis, Vern Buchanan, Marío-Diaz-Balart, Carlos Giménez, Laurel Lee, John Rutherford and María Elvira Salazar.
"It is Congress' constitutional duty to fund the government. As the Fiscal Year ends tonight at midnight, I am fighting to keep the government open and pass a responsible temporary funding measure," said Lee, a Thonotosassa Republican. "This short-term funding measure will keep the government open while we continue to work to pass a conservative budget that reduces government spending, secures our border and fully funds our military and veterans."
The dissenters
Some members lamented what they considered a missed opportunity. Rutherford, a Jacksonville Republican, voiced frustration when an earlier bill supported by nearly all Republicans (but no Democrats) died at the hands of less than two dozen GOP colleagues.
"Today, instead of shutting down our Southern border, 21 rogue Republicans led Democrats in a vote to shut down the government, shut down historic spending cuts, shut down paying our service members and shut down our economy," the Jacksonville Republican said.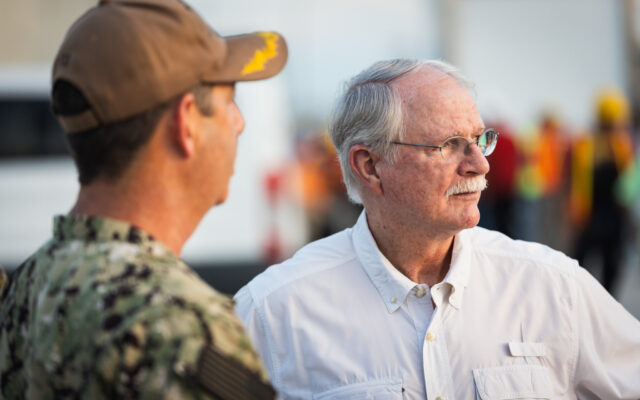 "A government shutdown not only is an irresponsible dereliction of duty, shutting down the government wastes billions in taxpayer dollars and economic impacts."
Rutherford issued a lengthy statement that called out GOP colleagues who tanked the earlier measure by name, including Gaetz and Cory Mills, a Winter Park Republican.
Rutherford notably offered only praise for McCarthy in crafting that bill. In the end, he supported the final CR passed.
However, most Florida Republicans in the House did not support the CR. When voting closed, 10 of the 91 votes against the CR came from the Sunshine State, and two more members who did not vote said they opposed the bill.
Rep. Dan Webster supported the McCarthy-driven bill earlier in the week. "This bill was a responsible step in the right direction toward reducing spending, securing the border, and keeping our military men and women and Border Patrol paid as the House continues to work on the remaining eight required appropriations bills," the Clermont Republican said.
But Webster would not back the final CR. Others who voted for the GOP bill last week but against the new legislation included Reps. Aaron Bean, Kat Cammack, Scott Franklin, Brian Mast, Bill Posey, Greg Steube and Michael Waltz.
"On Friday, I voted for a resolution to reduce spending, secure our nation's border, pay our military service members, and keep the government open and serving people while Congress finishes the annual appropriations bills. While that legislation was not perfect, it was a rare chance to advance common-sense budget priorities to solve important problems rather than nothing," Posey said.
"This new resolution, on Saturday, continues the cycle of Washington budget gimmicks and failed policies which have created a crisis on our southern border, fueled deficit spending and ballooned our national debt to unsustainable levels, bringing about historic inflation and price increases on American families and workers. It's unacceptable. I voted against it and will NOT vote for any budget proposal that does not secure our border."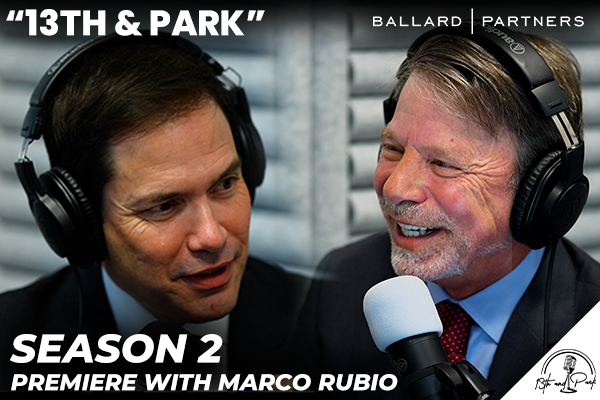 No shows?
Furthermore, the only members to miss the vote also said they opposed the final bill. Rep. Anna Paulina Luna, a St. Petersburg Republican, has repeatedly said online a government shutdown would be preferable to funding the war in Ukraine. She hasn't been in Washington since the end of August recess following the birth of her first child.
"I don't care what party you belong to if you are defending/promoting voting our country more into debt, you're a part of the problem," she posted on X."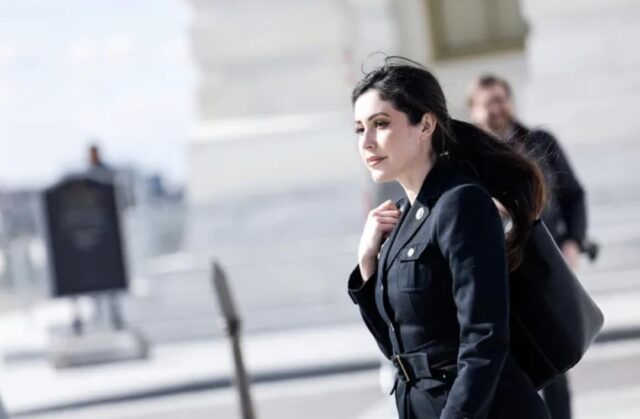 Donalds, who McCarthy tapped to negotiate the deal voted on by the House last week, did not vote on the final agreement.
"Today, voting closed before I could cast my NO vote," Donalds posted. "I DO NOT support today's flawed CR, which continues (former Democratic Speaker Nancy) Pelosi's reckless spending, fails to secure our border and pushes us closer to the fiscal brink. Instead, I offered a conservative alternative, which would've slashed agency spending by 29% and secured OUR border."
Alarm bells
Could Donalds have made it? Steube jokingly suggested he should have copied a widely questioned decision by Rep. Jamaal Bowman, a New York Republican, to set off an alarm switch immediately before the vote.
"Should've just pulled a fire alarm and bought some time," Steube posted.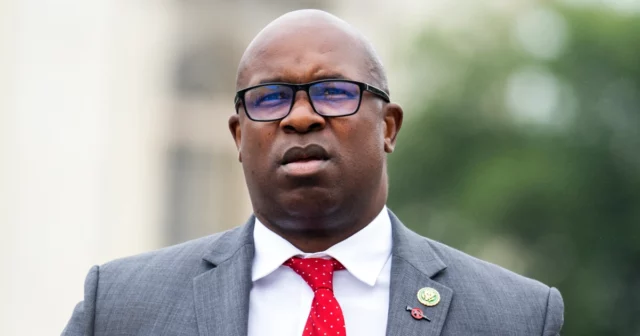 Bowman, who has a cordial relationship with and has participated in cable debates with Donalds, has apologized and said he set off the alarm by mistake.
"I was rushing to make a vote. I came to a door that is usually open for votes, but today would not open. I am embarrassed to admit that I activated the fire alarm, mistakenly thinking it would open the door," he said. "I regret this and sincerely apologize for any confusion this caused. But I want to be very clear: this was not me, in any way, trying to delay any vote."
But this has prompted many Republicans to question if Bowman should face a charge for pulling the alarm.
"I wonder how many years in prison Donald Trump would get if he pulled a fire alarm," Steube posted online.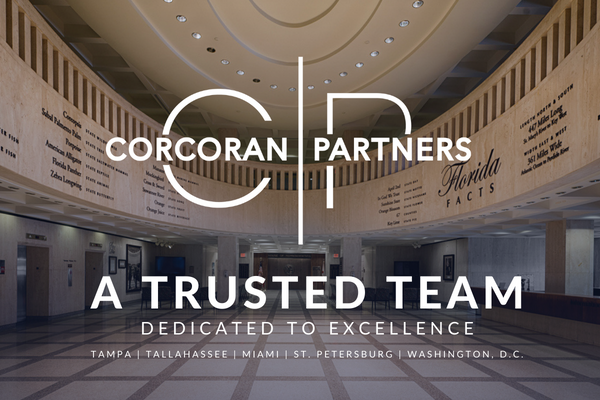 Ecuadorian fugitive
Of course, lawmakers handle more than the budget deal in Washington. Rubio also pushed for President Joe Biden to intervene in South America with an anti-American regime. The Miami Republicans co-led a letter with Sen. Jim Risch, an Idaho Republican, urging the President to hold former Ecuadorian President Rafael Correa accountable for anti-U.S. propaganda and actions undermining Western democracy.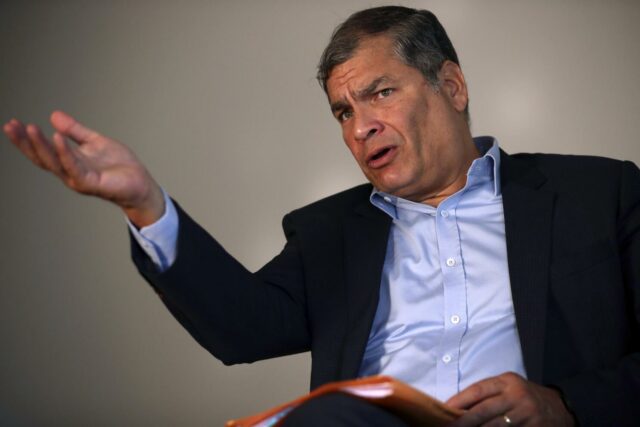 "In 2018, Mr. Correa was indicted in a criminal case for ordering the kidnapping of an opposition leader. Despite Ecuador's extradition request of Mr. Correa to face these charges, he continues to travel freely between Europe and Latin America, including frequent trips to meet with U.S.-sanctioned officials of the narco-terrorist regime in Venezuela," the letter states.
A judge in Ecuador ordered Correa to be arrested in 2018 after the brief kidnapping of political adversary Fernando Balda. He was sentenced in 2020 to eight years in prison for bribery. Yet he has reportedly traveled freely between Europe and the U.S. for years, sometimes meeting with U.S.-sanctioned individuals, including representatives of Venezuela's government. Rubio and Risch want Biden to issue a proclamation and direct his State Department to help bring Correa to justice.
Defending Trump
As a Florida man faces legal issues in New York, some delegation members rallied on his behalf. Among the more notable was Scott, who publicly questioned recent decisions by New York Attorney General Letitia James to go after business licenses for former President Trump and his Trump Organization.
"This isn't the pursuit of justice; this is the fulfillment of a campaign promise. Letitia James campaigned on a rabid desire to pursue Trump using the political power and taxpayer-funded resources of the office she was seeking before she had any evidence of actual wrongdoing," Scott said.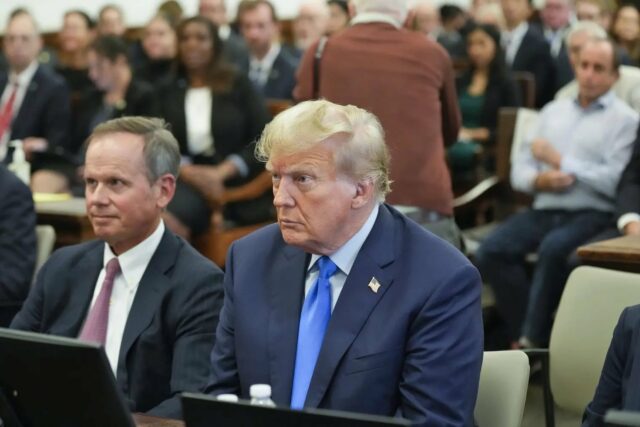 Trump seeks a second term in the White House and leads polling for the Republican nomination. Scott hasn't endorsed the GOP nomination, whereas Florida Gov. Ron DeSantis also wants the nod. But Scott voiced strong support for Trump in the court battle.
"This is a gross abuse of our justice system, and the longer this abuse is tolerated by the media and the public, the greater risk we have of irreparable harm to our democracy," Scott said. "The Democrats have spent millions of taxpayer dollars in their rabid efforts to attack President Biden's top political opponent. It's time to say enough and stop this political witch hunt."
Doping concerns
Two health care professionals within the delegation want the Centers for Medicare and Medicaid Services (CMS) to regulate antipsychotic meds in nursing homes.
Reps. Sheila Cherfilus-McCormick and Dunn co-led a letter from Representatives on both sides of the aisle who work in the medical field in some capacity. CMS announced in January plans to enforce safeguards on the potential administration of unnecessary drugs in long-term care facilities.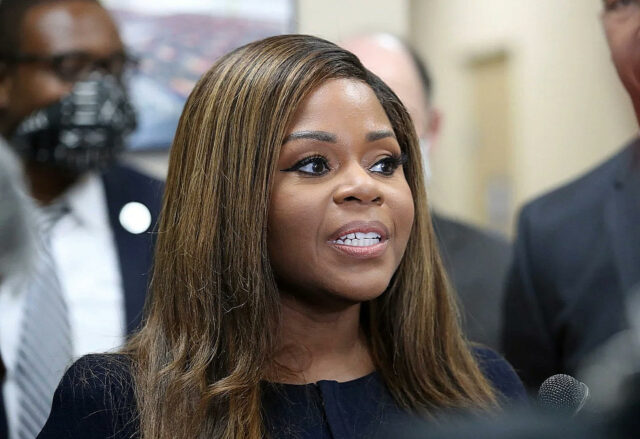 "As a former health care executive, I have seen how the over-prescription of off-label antipsychotics can prove to be harmful and, in the worst of cases, fatal, for seniors with dementia," Cherfilus-McCormick said. "More robust safeguards would deter blatant misuse, promoting seniors' well-being and enhancing their quality of life."
The Miramar Democrat worked the last 13 years as CEO of Trinity Health Care Services. Dunn, a Panama City Republican, is a licensed physician in the Panhandle. Both called on CMS to implement a supplementary measure to calculate the appropriate use of antipsychotic medications, require prescribers to document clinical rationale before prescribing antipsychotic drugs, and document gradual dose reduction attempts and other medication regimen review information.
"It is important that the Centers for Medicare and Medicaid Services work diligently to prevent the overprescribing of antipsychotic medications, and I commend their existing efforts to do so," Dunn said. "The reporting and quality measures used to assess antipsychotic use should include a measure of the appropriateness of use to paint a fuller picture of the prescribing patterns in these facilities."
More Medicare
Bilirakis wants to improve the benefits received in the state with the second-highest number of Medicare beneficiaries. The Palm Harbor Republican filed a bipartisan bill with Rep. Earl Blumenauer, an Oregon Democrat, to increase the array of services and optimize patient offerings.
The Addressing Whole Health in Medicare Advantage Act would allow Medicare Advantage plans the flexibility to provide targeted supplemental benefits for low-income patients and other beneficiaries at high risk for developing chronic conditions or experiencing poorer health outcomes.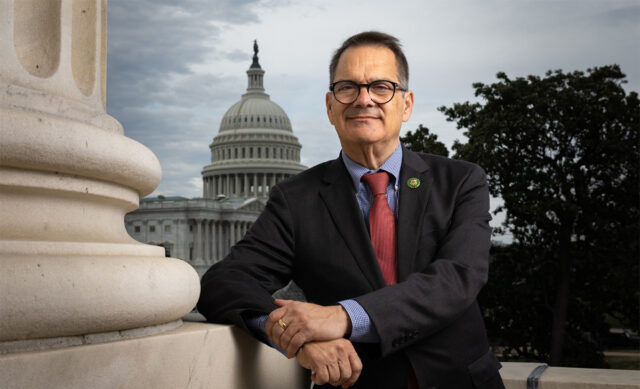 "This common-sense legislation employs the basic principles of value-based health care. We must look at the big picture," Bilirakis said. "It is impossible to improve the population health of communities without addressing the factors that contribute to poor health outcomes. Prevention, education, and access are essential components of effective health care programs such as Medicare. Allowing Medicare Advantage programs to tailor supplemental benefits based upon these factors can both help save money in the long run and, more importantly, improve patient outcomes for high-risk seniors. This is not just a pragmatic approach; it is the right thing to do as we work to ensure all seniors receive the best possible care,"
More than 4.8 million Floridians subscribe to Medicare, with about 58% of those using Medicare Advantage, according to the Kaiser Family Foundation.
Preventing future tragedy
Over the last week, Buchanan celebrated several budget wins. That included four initiatives in the Homeland Security budget and three in a defense package.
"From crime and human trafficking to deadly fentanyl pouring across our border in record amounts, we must protect our communities from the tidal wave of illegal immigration endangering the lives of the American people," the Longboat Key Republican said. "While the President refuses to find solutions to our illegal immigration problem, these two initiatives were introduced with one goal in mind — securing the border."
One initiative would direct $3 million to increase AI-powered drones and security cameras at the border. A second would dedicate $3 million to Customs and Border Protection to boost opioid detection. He also pushed for $2 million for Homeland Security Investigations to bolster investigations into missing and exploited children.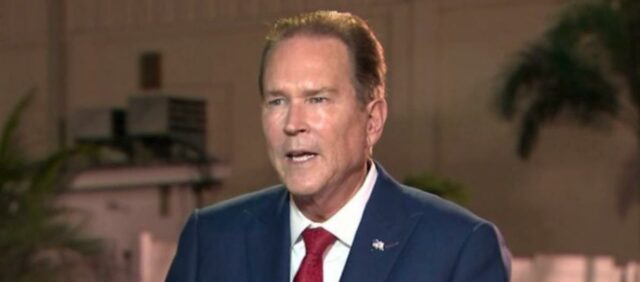 "Human trafficking is a form of modern-day slavery," Buchanan said. "This amendment will help bring children who have fallen victim to the horrors of human trafficking back into their families' arms."
He also worked with Dunn and Bilirakis on legislation demanding investment in pre-disaster storm mitigation, which is vital to all three members' districts on the Gulf Coast.
In the Defense budget, Buchanan secured $3 million last week to fund MedEvac helicopters at overseas U.S. bases and $1 million to research and avoid military accidents. Buchanan has worked on those issues since the death of a Bradenton soldier in a military exercise a few years ago.
He also landed $1 million in the Army Operations and Management budget to boost the Future Soldier Prep Course program.
A new Cold War?
Has America entered a new Cold War, this time against China? Salazar chaired a House Western Hemisphere Subcommittee hearing this week on the expansion of Chinese influence throughout Latin America and suggested a new battle was on, this one driven first by commercial influence.
"China, in my understanding, is the greatest threat the United States has ever faced," the Coral Gables Republican said. "If we sit back, we will watch Mandarin replace English as the second language of Latin America, China's Belt and Road Initiative overtake the USMCA (U.S.-Mexico-Canada Agreement) trade deal, a Cold War-style military buildup form in our backyard, and communist censorship overwhelm Latin American democracy. It's time for us to wake up."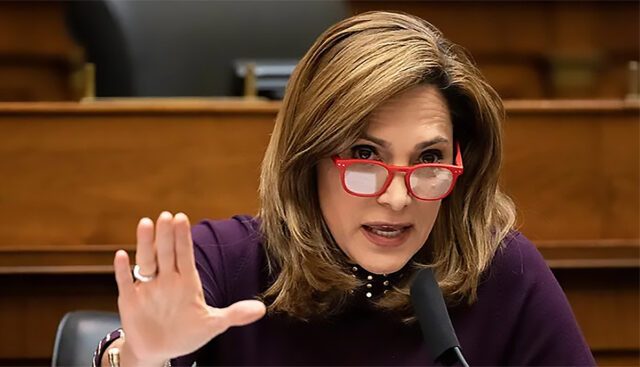 She noted a 3,000% increase in trade between China and Latin American nations. But she also said the U.S. faces a military threat as the Eastern superpower establishes military installations in Cuba and Argentina.
Meanwhile, she complained that Biden has never visited South America, recently canceling trips to Chile and Brazil. She also suggested the administration is making the wrong friends.
On this day
Oct. 3, 2008 — "George W. Bush signs financial bailout package" via NPR — President Bush signed a $700 billion financial bailout package shortly after the U.S. House passed the rescue measure in a vote of 263-171. The action paved the way for the government to buy up troubled assets from financial institutions caught on the wrong side of record home foreclosures. "I know some Americans have reservations about this legislation," Bush said. "In this situation, action is clearly necessary, and ultimately, the cost to taxpayers will be far less than the initial outlay. He said it would take some time for the legislation to have its full effect on the economy.
Oct. 3, 1863 — "Abraham Lincoln establishes Thanksgiving holiday" via the National Park Service — The Battle of Gettysburg resulted in more than 50,000 American casualties. Despite these losses, the United States gained a great victory over three days. With this victory in mind, as well as its cost, President Lincoln issued a proclamation: "I do therefore invite my fellow citizens in every part of the United States … to set apart and observe the last Thursday of November next, as a day of Thanksgiving." This proclamation is viewed as the beginning of the national holiday of Thanksgiving Day. It was one of nine similar proclamations Lincoln issued during the Civil War.
___
Delegation is published by Peter Schorsch, compiled by Jacob Ogles, edited and assembled by Phil Ammann and Ryan Nicol.