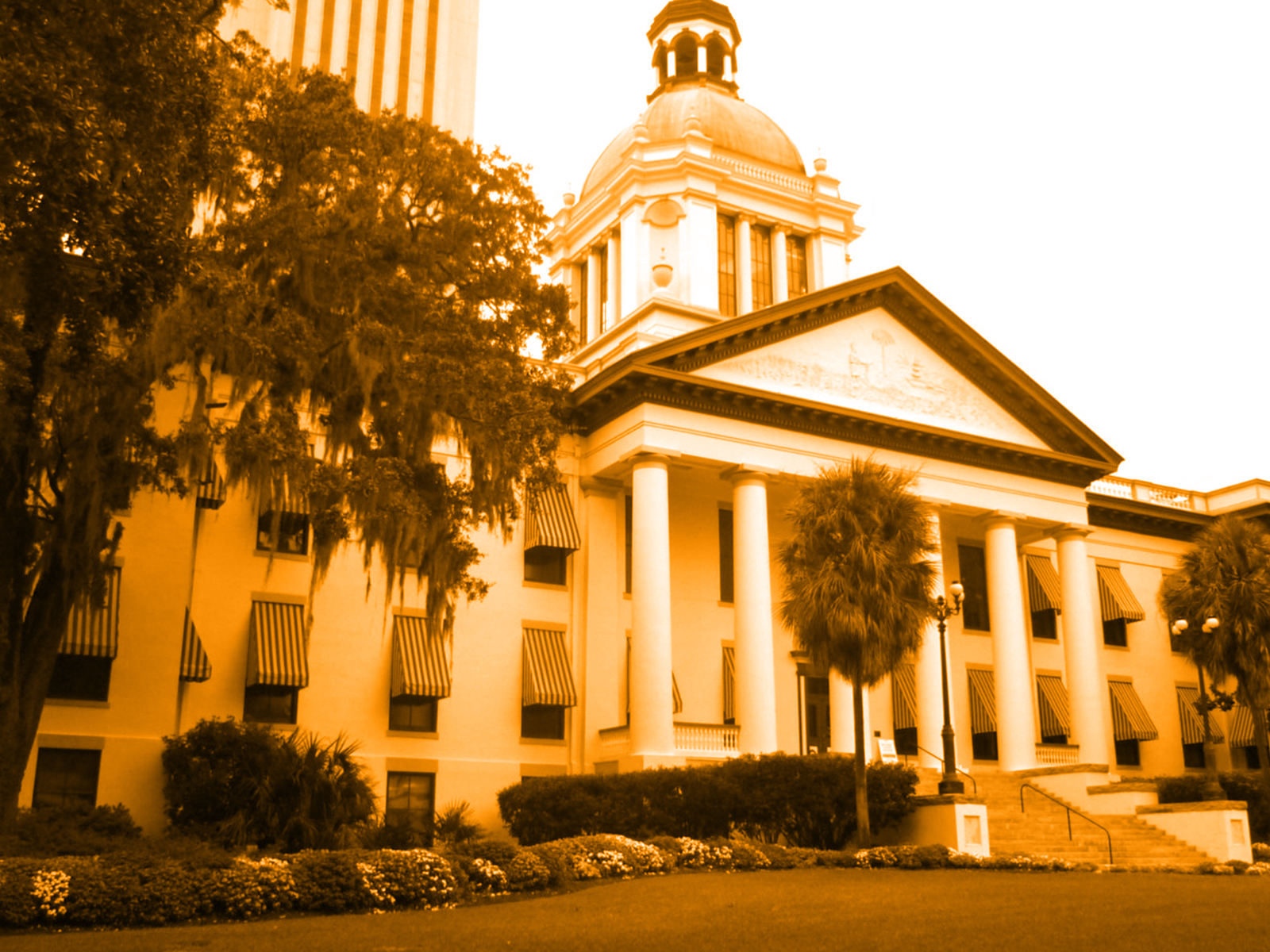 Rise 'n' shine. Wake up to the best blurbs on politics and policy in Florida.
Good Monday morning from the Grosvenor House. Yes, I'm at our hotel in London, which is not where I expected to be at this point today. But, alas, after two years of dodging the coronavirus, it caught up with me late last week.
Because I was vaccinated and boosted, the symptoms are not exactly mild (my ribs genuinely hurt from deeply coughing so often), but they are manageable.
The real difficulty is that I am currently marooned in London. The U.S. requires a clean COVID-19 test before re-entering, and I keep rolling snake eyes.
Michelle and Ella tested negative and are flying home today. They had a lovely time. But since Friday, I've been waylaid, missing some of the planned vacation adventures in the works for more than a year.
And yet, I am grateful.
Grateful that the girls are healthy and headed home. Grateful that I'm vaccinated, and that this virus is not life-threatening to me. Grateful that I can order comfort food in a nice hotel room. Grateful that I was even on vacation in the first place.
So many millions of people have had their lives interrupted by this virus and they persevered. So will I. Now I'm not exactly sure how and when I will be getting home, but first things first: I need a clean bill of health.
If I may ask anything, it's that you please consider supporting the work of my colleagues while I am stuck. Open the emails. Please click on the links to our stories. Retweet the stories worthy of others' time. Consider dishing a scoop to one of our reporters. Whatever you can do. I cannot be as hands-on as I would like right now — and can really use your help.
As for our trip to London, this remains the cutest highlight:
Tweet, tweet:
This on par if not better than the Olympic James Bond scene.
The Queen having tea with Paddington – incredible that at 96 and after 70 years on the throne she still has the power to surprise #platinumpartyatthepalace pic.twitter.com/88NP1ScpXx

— Michael Cowan (@mrmikecowan) June 4, 2022
— SITUATIONAL AWARENESS —
—@ElonMusk: Making life multi-planetary expands the scope & scale of consciousness. It also enables us to back up the biosphere, protecting all life as we know it from a calamity on Earth. Humanity is life's steward, as no other species can transport life to Mars. We can't let them down.
—@DJRothKopf: The chief of staff to the Vice President of the United States reached out to the Secret Service about a threat he perceived might come from … the President of the United States. If we had not lost all sense of perspective, this would be utterly blowing our minds right now.
—@POTUS: Why should an ordinary citizen be able to purchase an assault weapon that holds 30-round magazines and fires hundreds of bullets in minutes? The damage was so devastating in Uvalde parents had to do DNA swabs to identify remains of their 9- and 10-year-old children. Enough.
—@SteveHoffstetter: 14 people were shot on Philadelphia's South Street last night. I don't understand how this could happen, as I just spent a week being told that the cause of mass shootings is doors.
Tweet, tweet:
You are seen. You are valued. You are loved. This month we celebrate our LGBTQIA+ community in all it's glory. Happy Pride Month ❤️ pic.twitter.com/OkkN2rhDhv

— Hamilton (@HamiltonMusical) June 5, 2022
—@Kylamb8: The left is caught in an uncomfortable position. Because in order to keep making this about 'saying gay,' they have to double down on defending exposing kids to this. If they don't, the charade is exposed.
—@AndrwMoss_FL: The Washington Post seems like as great of a place to work at as the White House: disorder, people going behind each other's back, and an old person (Taylor Lorenz) runs the show with no idea how much they are disliked.
Tweet, tweet:
Man seen pulling surfing dog through flooded streets of Las Olas earlier today.

📸 Jacqui Zayas pic.twitter.com/77jW4bjcg4

— Patrick Chalvire (@PatC_Alexander) June 4, 2022
—@SheaSorreno: re-watched Breaking Bad, and now I'm re-watching The Wire, and I am zero percent closer to an answer to "which is better, breaking bad or the wire?"
—@PoliticsReid: Monopoly is bringing back the thimble token
— DAYS UNTIL —
California, Iowa, Mississippi, Montana, New Jersey, New Mexico and South Dakota hold midterm Primaries — 1; 'Jurassic World Dominion' premieres — 4; Pixar's 'Lightyear' premieres — 11; 2022 Florida Chamber Learners to Earners Workforce Solution Summit — 22; 'Thor: Love and Thunder' premieres — 31; 36th Annual Environmental Permitting School — 43; San Diego Comic-Con 2022 — 46; Michael Mann and Meg Gardiner novel 'Heat 2' publishes — 65; FRLA's Operations and Marketing Summit — 73; 'House of the Dragon' premieres on HBO — 76; 2022 Florida Chamber Technology & Innovation Solution Summit — 86; 'Andor' premieres on Disney+ — 86; 'The Lord of the Rings' premieres on Amazon Prime — 88; NFL Opening Night: LA Rams vs. Buffalo Bills — 94; 2022 Emmys — 98; 'Spider-Man: Into the Spider-Verse' sequel premieres — 122; Florida Chamber Annual Meeting & Future of Florida Forum — 140; Cormac McCarthy's 'The Passenger' releases — 141; Jon Meacham's 'And There Was Light: Abraham Lincoln and the American Struggle' releases — 141; 'Black Panther 2' premieres — 158; 'The Flash' premieres — 164; The World Cup kicks off in Qatar — 168; The U.S. World Cup Soccer Team begins play — 168; McCarthy's 'Stella Maris' releases — 169; Florida TaxWatch's Annual Meeting begins — 177; 'Willow' premieres on Disney+ — 177; 'Avatar 2' premieres — 191; 'Ant Man and the Wasp: Quantumania' premieres — 255; 2023 Legislative Session convenes — 273; 'John Wick: Chapter 4′ premieres — 291; 2023 Session Sine Die — 333; 'Guardians of the Galaxy Vol. 3' premieres — 333; 'Spider-Man: Across the Spider-Verse' premieres — 361; 'Captain Marvel 2′ premieres — 417; 'Dune: Part Two' premieres — 501; 'Spider-Man: Across the Spider-Verse' Part 2 premieres — 662; Opening Ceremony of the 2024 Olympic Games — 781.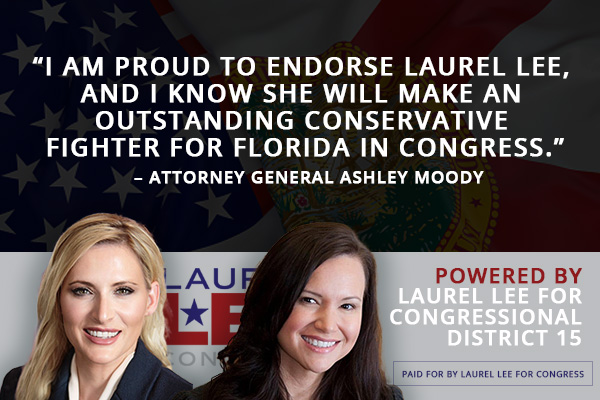 —TOP STORY —