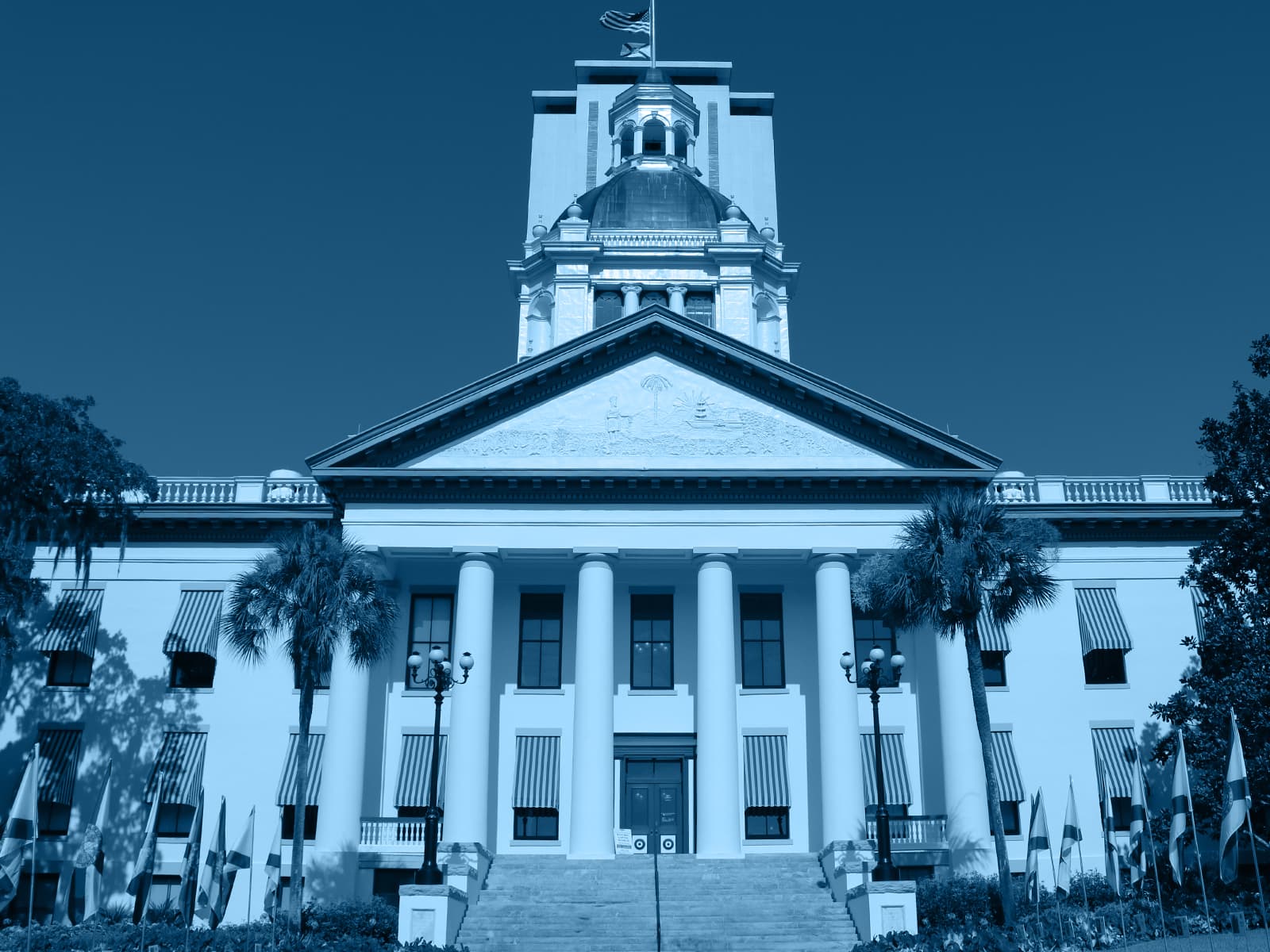 Don't forget to tip your bartenders — a couple of extra bucks could save a pup!
The Legislative Process can be a dog-eat-dog kind of environment where the trial bar dukes it out with insurance companies and teacher unions battle with school choice advocates.
Woof.
This Tuesday is Humane Lobby Day at the Capitol and, not coincidentally, also is the date of the Red Dog Blue Dog fundraiser at Township Bar. The goal is to raise money to bolster the budgets of three animal shelter organizations in the Capital City: The Animal Shelter Foundation, Leon County Humane Society and Last Hope Rescue.
Mixologists for Team Red: Rep. Demi Busatta Cabrera, Rep. Tom Leek, Rep. Jim Mooney, Sen. Alexis Calatayud and Sen. Jennifer Bradley.
The Signature Drink for Team Red is the "Red Rubin," a blend of vodka, Monin raspberry, ginger beer and Proof Raspberry Lime Evil Kiss. Team Red's specialty shot is the Washington Apple.
Barkeepers for Team Blue: Rep. Kristen Arrington, Rep. Dan Daley, Sen. Lauren Book, Sen. Tracie Davis and Sen. Jason Pizzo.
"Heather Blue" — a combination of Titos vodka, peach schnapps, lemon-lime, Proof Outwit and blue Curacao — is the Signature Drink for Team Blue. And Team Blue's Signature Shot specialty is Lemon Drop with blue Curacao.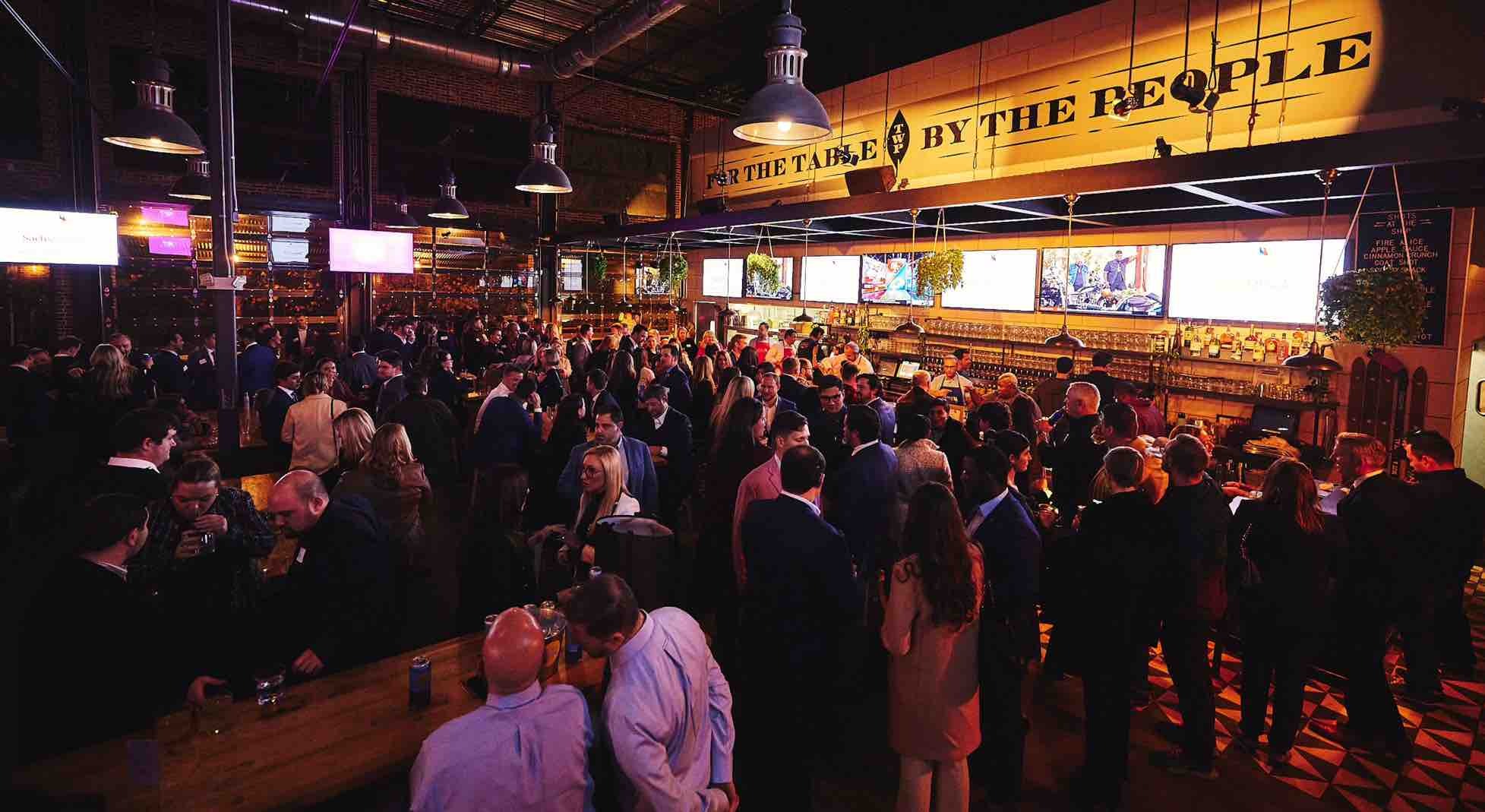 Regardless of whether you're Team Red Dog or Team Blue Dog the costs of the drinks and the shots are the same: $12 and $8, respectively.
If Signature spirits aren't your thing, you can grab a pint (with a commemorative glass) for $10.
While guests aren't limited to any of these intoxicants, they are the drinks where a portion of the sales are directed to the cause. Bartenders' tips also will be turned over to help support the shelters.
Attendees will also be able to bid on dinners with legislators. At press time, details on the bread-breaking opportunities had not been finalized. Lisa Miller & Associates is the presenting sponsor for the 2023 event and Rubin Turnbull & Associates is the bar sponsor. Other sponsors include On3PR, McGuireWoods Consulting, Americans for Prosperity-FL, Landmarc Strategies and Jennifer Wilson.
This is the eighth year that the event is being held and it has become one of the best-attended events of the Legislative Session by those who want to bark at the moon or contribute to a worthy cause.
___
Coming up, the usual assortment of news, intel, and observations from the week that was in Florida's capital city by Peter Schorsch, Drew Wilson, Gray Rohrer, Christine Jordan Sexton and the staff of Florida Politics.
But first, the "Takeaway 5" — the Top 5 stories from the week that was:
Take 5
—House passes tort bill: The House passed an omnibus bill to limit lawsuits against insurance companies and businesses Filed by Reps. Tommy Gregory and Tom Fabricio, the bill (HB 837) passed on an 80-31 vote, mostly along party lines. Rep. Paula Stark, a Republican from St. Cloud, voted against the bill and was the only member to cross party lines. The omnibus bill makes substantive changes to how lawsuits are filed and litigated in the state, nearly eliminating the long-standing statute that allows policyholders who successfully sue their insurance companies to recoup their attorney fees. The bill is a priority for Gov. Ron DeSantis and Republican legislative leaders and has been fast-tracked through the process. Worth noting: eight members didn't weigh in for the "official" vote, though three of the members — Reps. Mike Beltran, Joe Casello and Chip LaMarca — subsequently registered their positions after the vote was taken. Beltran, a Republican from Valrico, and Cassello, a Democrat from Boynton Beach, were "no" votes while LaMarca, a Republican from Lighthouse Point, was a "yes" vote. Reps. Jervonte Edmonds, Dianne Hart, Lauren Melo and Allison Tant did not vote.
—School's in: Legislators are closing in on the finish line when it comes to passing what's being billed as the "largest school choice expansion in the nation." The House voted 83-27 on Friday in favor of the bill that would offer private school vouchers to any student regardless of family income. The vote sends the legislation (HB 1) to the Senate where a similar bill has cleared all of its committees and is ready for floor action. The legislation has triggered sharp questions over its overall cost and scope from Democrats who have maintained it will turn over tax dollars to "millionaires" at the expense of public schools. Republicans counter that every student should have access to the school of their choice.
—Thumbs-down: Senate President Kathleen Passidomo made it clear that she does not support a bill (HB 543) moving in the Florida House that would lower the legal age to purchase a rifle from 21 to 18. Legislators increased the age requirement in the immediate aftermath of the Parkland massacre where 17 people were killed at Marjory Stoneman Douglas High School in 2018. The House bill has already cleared one committee, but Passidomo noted that there was no companion in the Senate. She was also doubtful it would be added to another high-profile gun bill (HB 1543) that would eliminate permitting requirements for Floridians to carry concealed weapons. House Speaker Paul Renner on Friday said he thought the age restriction was unconstitutional and said the House would be sending a proposal over to the Senate to consider.
—Foreign policy fallout: DeSantis, responding to a questionnaire from Fox News' Tucker Carlson, called the Russia invasion of Ukraine a "territorial dispute" and not one of the nation's "vital national interests." That answer got skewered by fellow Republicans such as U.S. Sen. Marco Rubio, who said DeSantis "doesn't deal with foreign policy every day as Governor." Former President Donald Trump also dinged DeSantis by suggesting the Governor was just trying to mirror Trump's stance on Ukraine. DeSantis' remarks received even more scrutiny when they were compared to statements he made when he was in Congress calling for then-President Barack Obama to provide more military aid to Ukraine after Russia occupied Crimea.
—Trump v. DeSantis: The leader of a super PAC that is supporting Trump filed an ethics commission complaint against DeSantis. Taylor Budowich of Make America Great Again penned a 15-page letter that contends DeSantis is running a "shadow presidential campaign" and may have violated several ethics laws including those that prohibit misuse of his position and bar gifts to elected officials.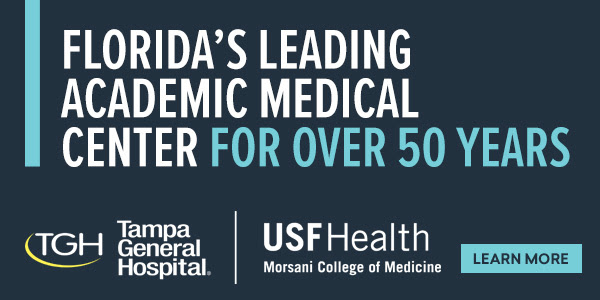 A little sunshine
Attorney General Ashley Moody marked National Sunshine Week with the release of an updated manual spelling out the state's public records laws.
"In recognition of National Sunshine Week, I am publishing the 2023 Government-in-the-Sunshine Manual on our website, MyFloridaLegal.com. The manual is free to download and accessible to anyone seeking more information about open government laws in Florida," Moody said in a news release.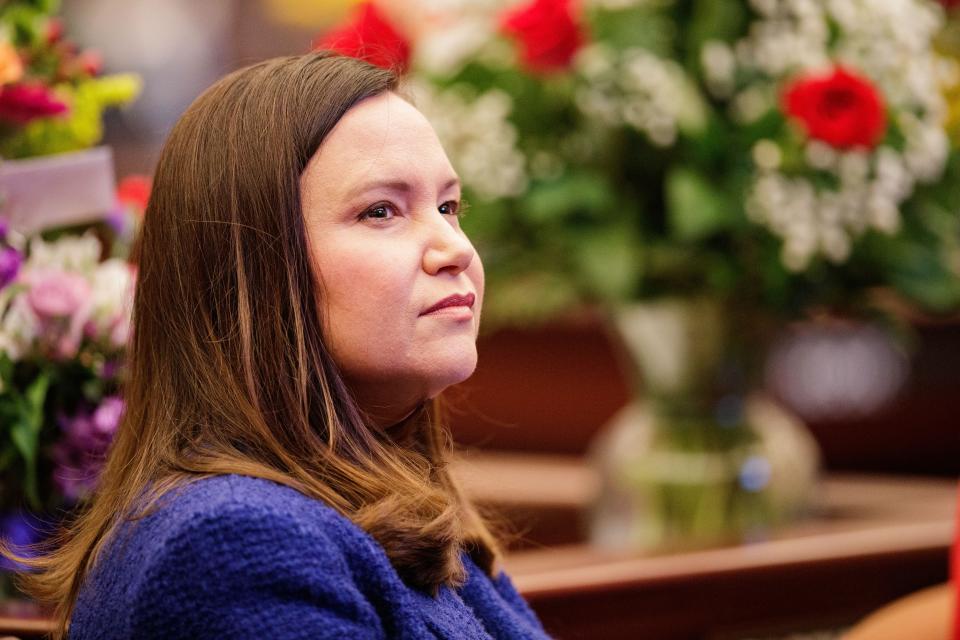 The manual was compiled and written by staff in Florida Attorney General's Office and is meant to assist the public, journalists and governmental agencies in understanding the requirements and exemptions of the state's open government laws.
The 2023 edition incorporates laws, judicial decisions and Attorney General opinions in place as of Oct. 1, 2022. Additional information about Florida's open government laws is available on the Attorney General's website.
In general, Florida's sunshine laws provide a right of access to governmental proceedings at both the state and local levels. They apply to any gathering of two or more members of the same board to discuss any matter that will foreseeably come before that board for action.
They also apply to "all materials made or received by an agency in connection with official business which are used to perpetuate, communicate or formalize knowledge."
Act fast!
Chief Financial Officer Jimmy Patronis said the new My Safe Florida Home program has already completed thousands of home inspections and set aside millions of grant funds for homeowners.
The My Safe Florida Home program was created last year during the Special Session on property insurance and was touted by DeSantis as a method for Floridians to reduce their insurance premiums by making storm-hardening upgrades.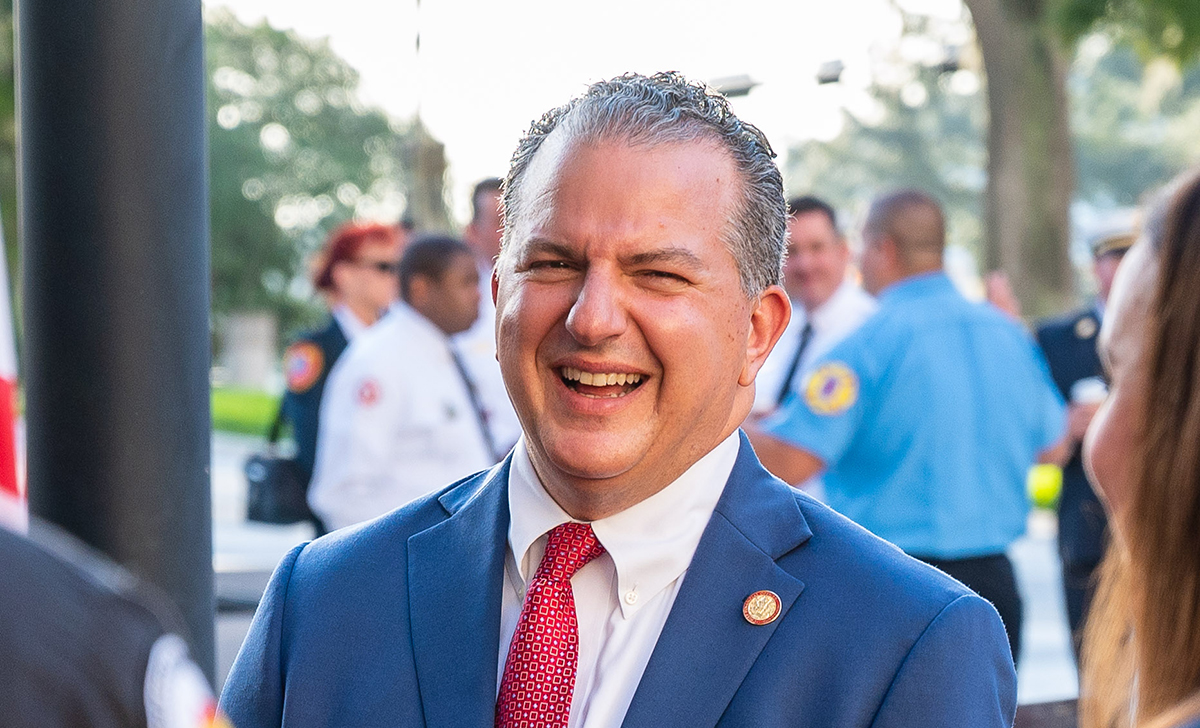 The MSFH program offers free wind mitigation home inspections and up to $10,000 in storm mitigation grants for Florida homeowners. The grants assist Floridians in retrofitting their home to harden it against storms and help lower their property insurance premiums through mandatory storm mitigation discounts.
Patronis' office said that the program has completed more than 18,000 home inspections, approved more than 3,500 grant applications and obligated more than $33 million in Home Mitigation Grants since it launched in November.
Obligated funds are grant funds that have been earmarked for a specific applicant and will be processed as a reimbursement to the homeowner once the work has been completed.
The CFO said the program is expected to fully obligate all $115 million to homeowners well before the end of the current fiscal year, which ends on June 30. However, DFS has requested $100 million in additional funding for the program in the 2023-24 budget and lawmakers are moving bills (SB 748/HB 881) that would expand eligibility for the program.
For more information on the program or to apply, visit MySafeFLHome.com.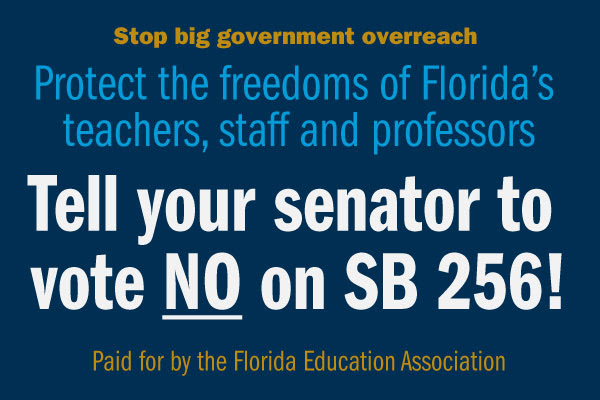 GALS lockdown
Agriculture Commissioner Wilton Simpson didn't tweet a picture of himself wearing a proton pack this week, but his department did set up a quarantine zone for giant African land snails.
On Thursday, the Florida Department of Agriculture and Consumer Services and its Division of Plant Industry announced that a quarantine had been established in Lee County in response to GALS sightings. The quarantine zone starts at the inlet of Billy Creek at the Caloosahatchee River.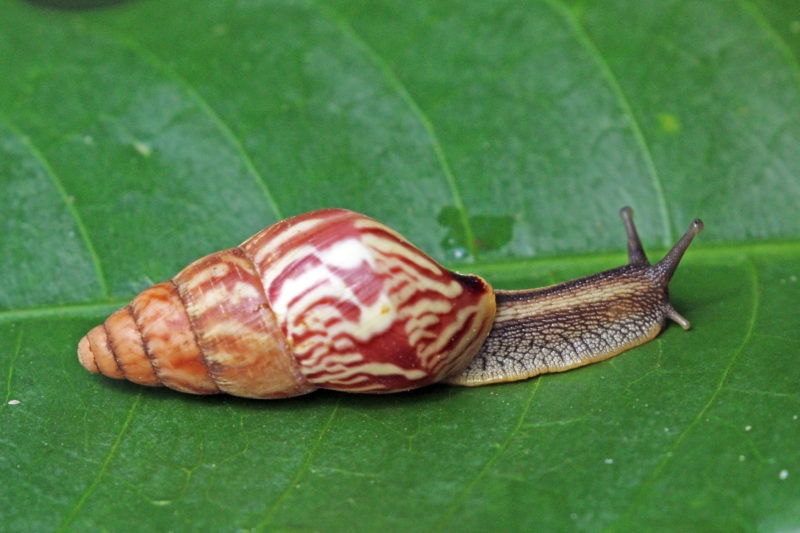 Under the quarantine, it is unlawful to move a giant African land snail or a regulated article from the defined quarantine area without a compliance agreement. Regulated articles include — but are not limited to — plants, plant parts, plants in soil, soil, yard waste, debris, compost and building materials.
The quarantine comes after FDACS confirmed that GALS were in Lee County in December, triggering a required increased survey and voluntary treatment in the area.
Giant African land snails pose a threat to more than 500 crop varieties in Florida. The invasive shelled creatures also consume plaster and stucco and are vehicles for the rat lungworm parasite, which is known to cause meningitis in Florida.
The snail species, originally hailing from East Africa, can grow up to 8 inches in length. They have no natural predators and can reproduce rapidly, with adults capable of laying some 1,200 eggs a year. GALS are illegal to import or possess in the United States without a permit.
Instagram of the week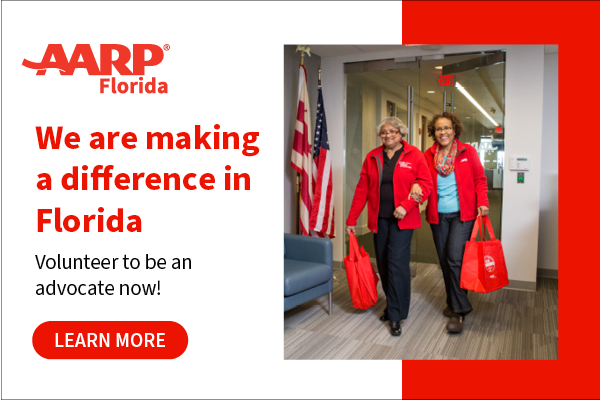 The week in appointments
Florida Fish and Wildlife Conservation Commission — The Governor this week named Preston Farrior to the Florida Fish and Wildlife Conservation Commission. Farrior, of Tampa, is the President of Cigar City Motors. He has a seat on the Florida Council of 100, is Chair of the Marketing Committee for the Florida Fish and Wildlife Foundation and is a current member of the Board of Directors of the Bank of Tampa. He earned his bachelor's degree in economics from the University of Florida.
Alzheimer's Disease Advisory Committee — DeSantis appointed Alex Anderson, Dr. Rosemary Laird, Jason Lederman and Stacy Plean to the Alzheimer's Disease Advisory Committee. Anderson is the vice president of Public Policy for the Florida Alzheimer's Association. He earned his bachelor's and master's degrees from UF and his law degree from Florida State University. Laird is the Chief Medical Officer of My Memory Clinic and Navigating Aging Needs. She earned her bachelor's degree from Loyola University, her master's degree in health services administration from the University of Kansas, and her medical doctorate from Georgetown University. Lederman is a Client Care Liaison for American In-Home Care and a former detective with the Jacksonville Sheriff's Office. He earned his bachelor's degree in criminal justice from the University of North Florida. Plean is a Broker Associate for LoKation Real Estate and a member of the Florida Realtors Board of Directors and a Realtors Association Faculty Member for Broward, Palm Beach, and St. Lucie counties. She attended Nassau Community College. DeSantis also announced reappointments for Corinne Labyak and Dr. Jonathan Weiss. Labyak is an associate professor at the University of North Florida and a registered and licensed dietitian. She earned her bachelor's degree from FSU, a master's degree from UNF, and a doctorate in nutritional sciences from UF. Weiss is the Director of Strategic Innovation for INSIGHTEC. He earned his bachelor's and master's degrees in physical therapy from Touro College and his doctorate in physical therapy from Utica College.
To infinity and beyond
March is the month to celebrate the artwork of young people, and to that end, Lt. Gov. Jeanette Nuñez announced the theme for aspiring student artists in grades K-5: Time Travel to 2123: Florida's Future as the Space Capital.
This is the second space-themed art contest that Nuñez has announced. It is sponsored in part by Space Florida.
The contest is divided into two categories: Kindergarten-2nd grade and 3rd-5th grade. Six art pieces from each group (12 total) will be selected as finalists. Finalists will win two tickets to the Kennedy Space Center Visitor Complex.
Finalists also will have the opportunity to work alongside this year's featured artist, the internationally renowned Romero Britto. The Brazilian-born artist lives in Miami and is the founder of the Happy Art Movement.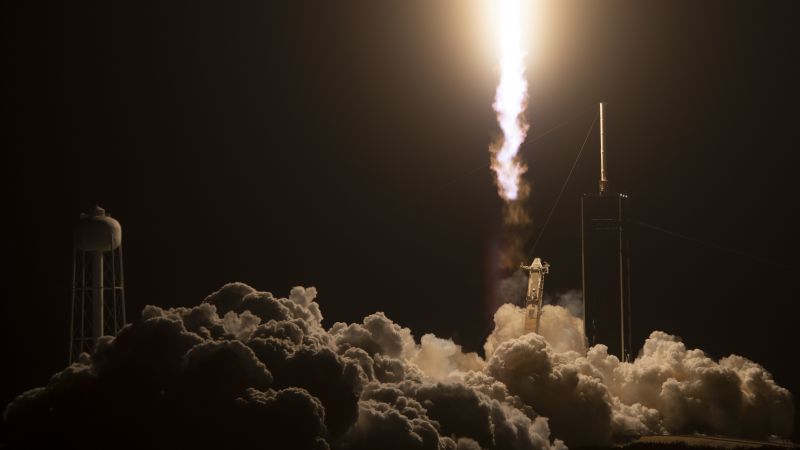 "Sharing the creative process with children is one way we can inspire the next generation of creators," Britto said. "The partnership between art and space creates new realities that captivate in unexpected ways."
Ultimately, two winners will be chosen (one from each group) and their artwork will be launched into space on an upcoming SpaceX mission.
Last year's event drew more than 2,500 original art submissions from elementary school students.
"Imagining what the space industry in Florida will look like in 100 years through art allows students to explore the seemingly impossible and tap into their creativity. I look forward to seeing what this year's students dream up," Nunez said.
Forms and guidelines for the contest can be found at www.FloridaSpaceArt.com. All artworks must be submitted by 5 p.m. May 12. Submissions must be mailed to Space Florida, ATTN: Space Art Contest, 505 Odyssey Way, Suite 300, Exploration Park, Florida 32953.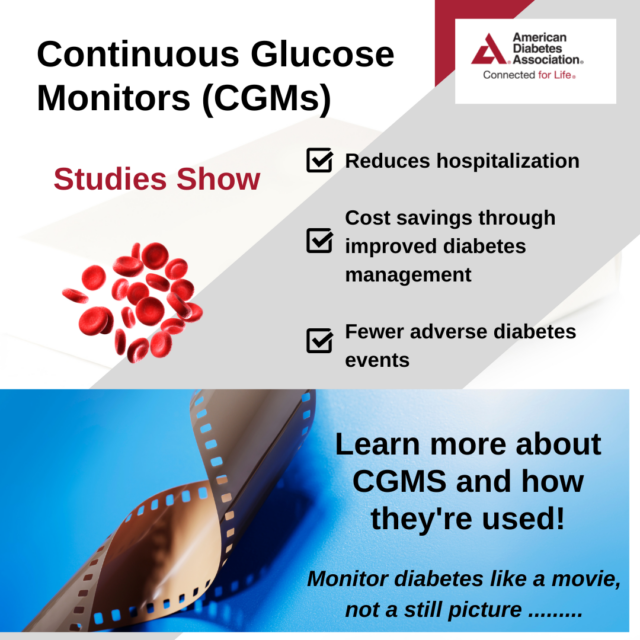 Casey DeSantis on 'hope'
Florida First Lady Casey DeSantis hosted women faith leaders from across the state this week at the Governor's Mansion to discuss Hope Florida — a Pathway to Prosperity, an initiative aimed at building economic self-sufficiency.
DeSantis spearheaded the initiative, which was implemented by the Florida Department of Children and Families.
"Florida's faith-based communities have been instrumental in supporting their neighbors in need," DeSantis said. "Through Hope Florida's partnership with CarePortal, we have seen a tremendous response from faith leaders across the state not only in filling immediate needs, but also embracing those individuals and personally helping them get back on their feet. It is heartwarming to witness as their faith fuels action, and we are grateful that through Hope Florida we can step in to make the connection and then get out of the way."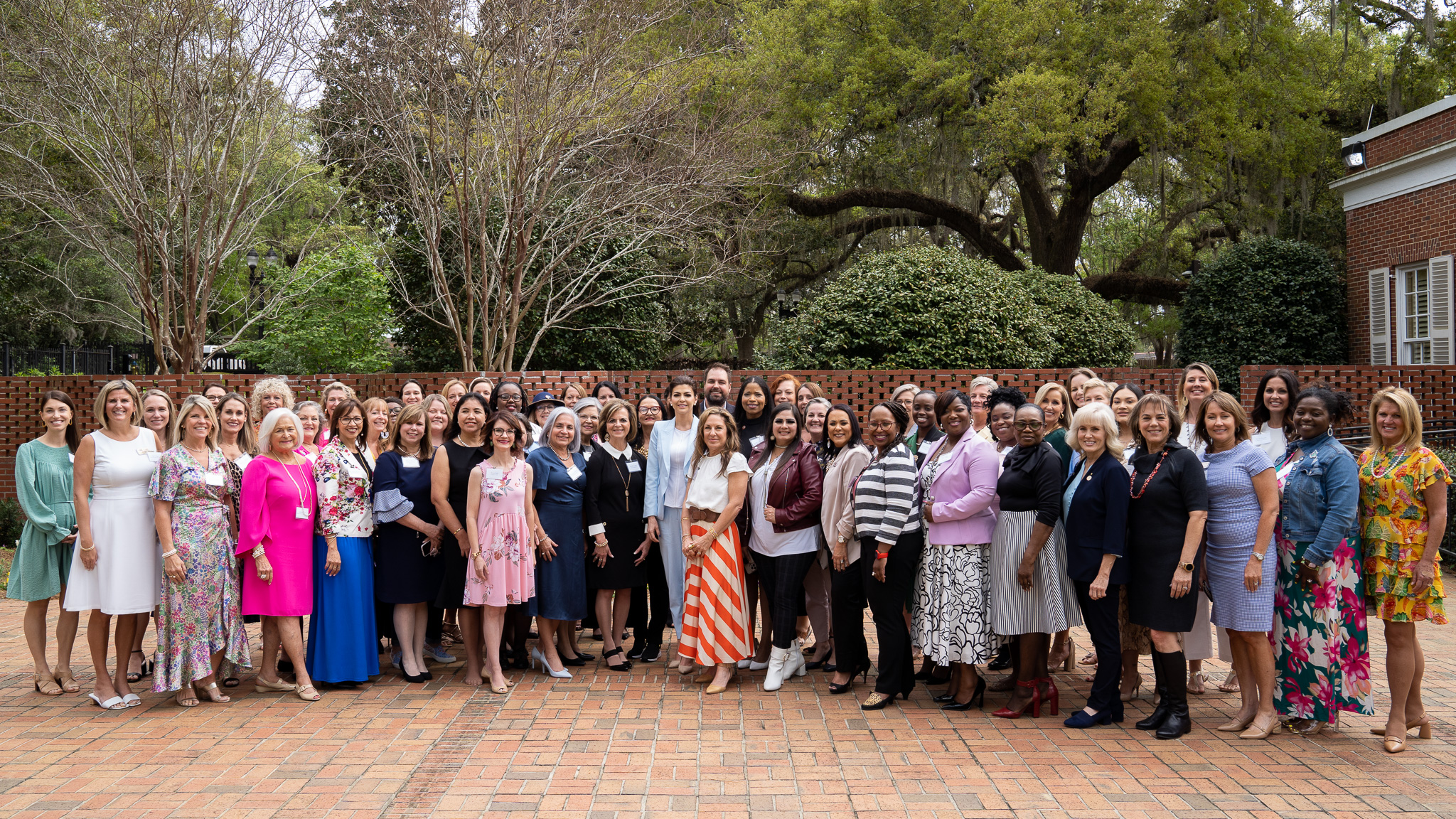 The program utilizes "Hope Navigators" to help guide those on a path to prosperity through community collaboration with the private sector, the faith-based community, nonprofits and government organizations. The navigators help break down barriers to success and to build long-term goals and strategic plans to meet them.
"It was an honor to be with these amazing women of faith from across the state today as First Lady Casey DeSantis shared how her Hope Florida Initiative is connecting some of our most vulnerable populations with Florida's faith institutions which stand ready to help," said Erik Dellenback, the Governor's Liaison for Faith and Community. "I am so grateful for the authentic, meaningful leadership of the First Lady that is moving the needle for how we elevate the already incredible work being done by our churches and faith and community institutions."
The program also emphasizes community by identifying and organizing opportunities for residents who want to help neighbors through connections or mentorship.
Whose job is it, anyway?
Three election fraud cases that had been delayed in anticipation that the new statewide prosecutor would take them are back under the jurisdiction of the 8th Circuit State Attorney Brian Kramer.
Charges in connection with voting in the 2020 Election were filed Thursday against sex offenders Daniel John Pernini and Derrick Albert Robinson. A third defendant, also a sex offender, Clifton Edward Anderson, was charged on Feb. 16.
No one was available in Kramer's office Friday afternoon to explain why the cases were kicked back to the State Attorney. During a Special Session in February, lawmakers passed a measure to "clarify" the Statewide Prosecutor's authority to investigate election crimes.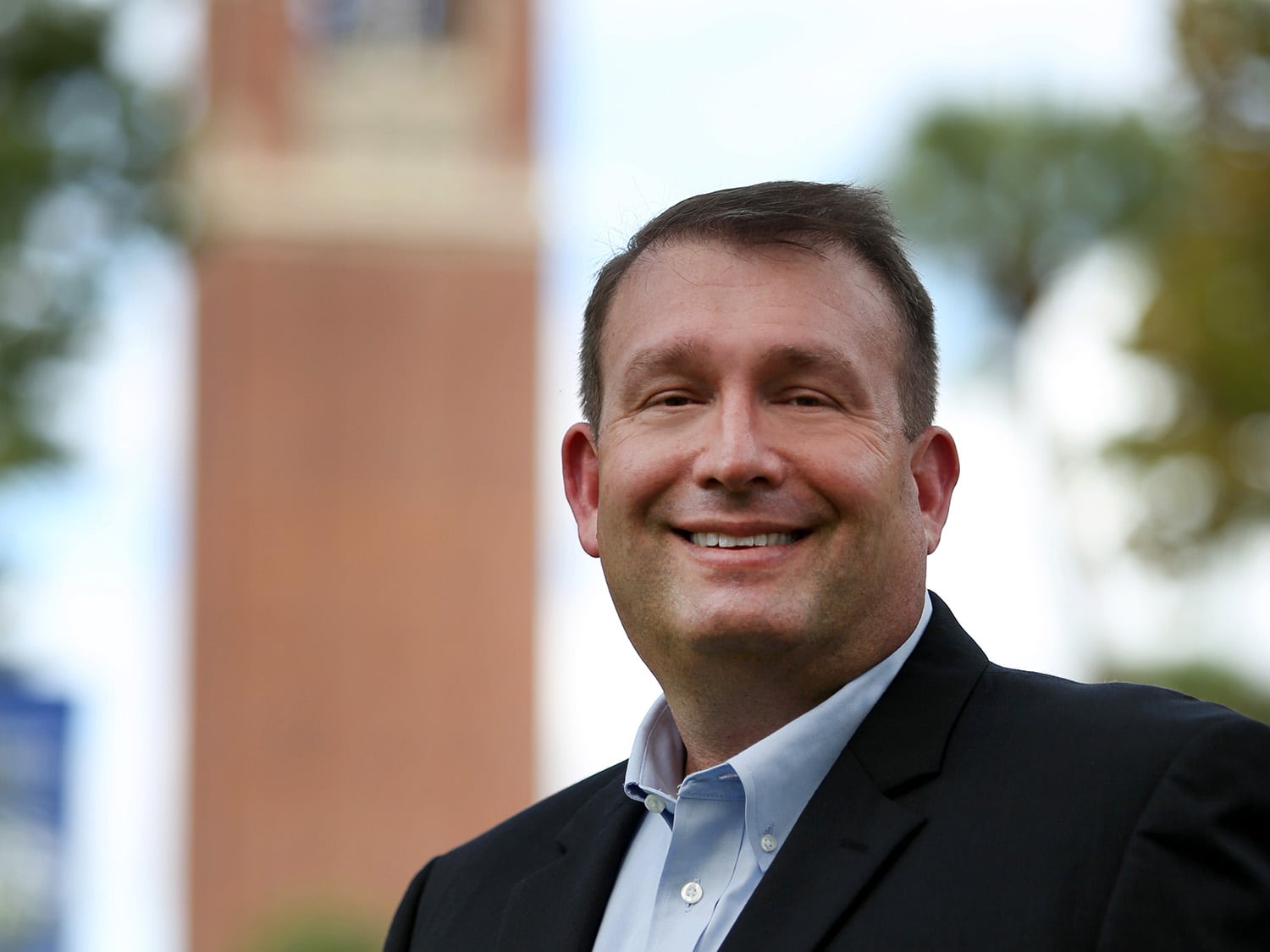 In October, Kramer told the Gainesville Sun that statewide prosecutor Nick Cox and the Florida Department of Law Enforcement had asked to withhold a decision on whether to prosecute nine cases of fraudulent voting that occurred in the 2020 Election.
The crimes stem from confusion regarding the passage of Amendment 4 when nearly two-thirds of Florida voters agreed that voting rights should be restored to people with felony convictions. But the amendment did not restore rights to those convicted of murder or sex crimes.
The nuance was apparently lost on those who held a voter registration drive at the Alachua County Jail in 2020.
Since DeSantis' election police made its debut last August, it's become clearer that even some elections officials were confused about who is eligible to vote. Some of the initial 20 the election police charged received clearance to vote from their local election officials.
Many State Attorneys have declined to prosecute election fraud charges because elections officials had provided defendants with a voter registration card. Other cases were dismissed on procedural grounds but are pending appeal.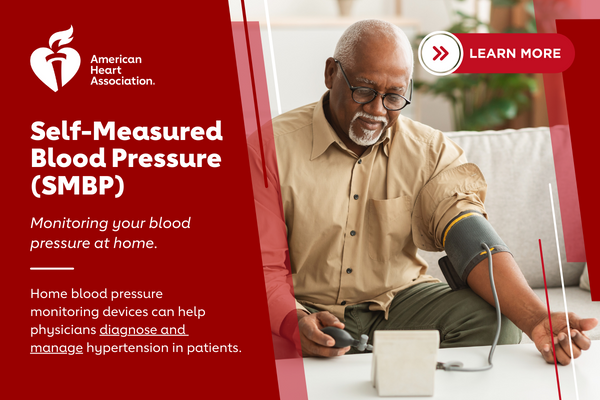 Ship out of water
Derelict vessels are a pox upon the water, as they are a clear eyesore while posing both environmental and navigational hazards. The state and federal governments made removing such vessels from the water a priority, and recently the Florida Fish and Wildlife Conservation Commission (FWC) announced early results from its effort.
The agency received 28 applications since late 2022 from owners of at-risk or unwanted vessels to participate in the program.
The first two vessels brought out of the water occurred recently in Pasco and Pinellas counties. The Vessel Turn-In Program (VTIP) is geared to help boat owners to get their vessels out of the water and dealt with before they become derelict. Crews take the vessel and dispose of it at no cost to the owner of the boat.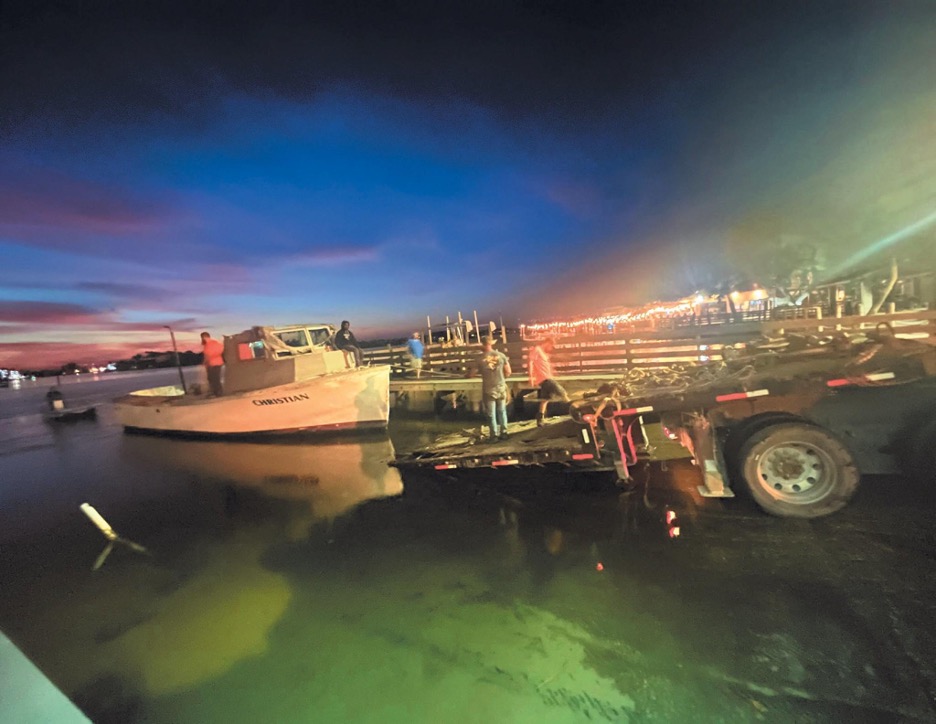 "We hope that vessel owners will take advantage of this process," VTIP Administrator Phil Horning said. "It is an easy and free way to have their at-risk vessels removed from waters of the state before the vessel becomes derelict and the owner faces potential legal action."
Both vessels received prior warnings from officials. The Pasco County boat, a 1972 40-foot Uniflite cabin motorboat, was taking on water without a means to reverse the process. The Pinellas County vessel, a 11985 26-foot Tanzer sailboat, was in danger of breaking loose from its anchor.
Vessel owners who want to apply can call FWC at 850-488-5600 or go to myfwc.com/boating/waterway/vtip/.
'Free Kill' targeted
Orlando Democratic Rep. Johanna López and Senate Democratic Leader Lauren Book have introduced legislation that nixes the so-called "Free Kill" law.
Under Florida law, if a person's death is caused by a wrongful act, negligence or breach of contract of another, claims may be brought by the family members or by the estate. Claims can be made for lost wages, benefits and other earnings. Family members also are allowed to sue for support and services the deceased provided and for loss of companionship and guidance.
There are caveats, however.
When it comes to wrongful deaths stemming from medical malpractice claims, parents of adult children who are not married and do not have children cannot sue for noneconomic damages. Additionally, adults who are 25 or older cannot pursue wrongful death claims for parents who die from medical malpractice.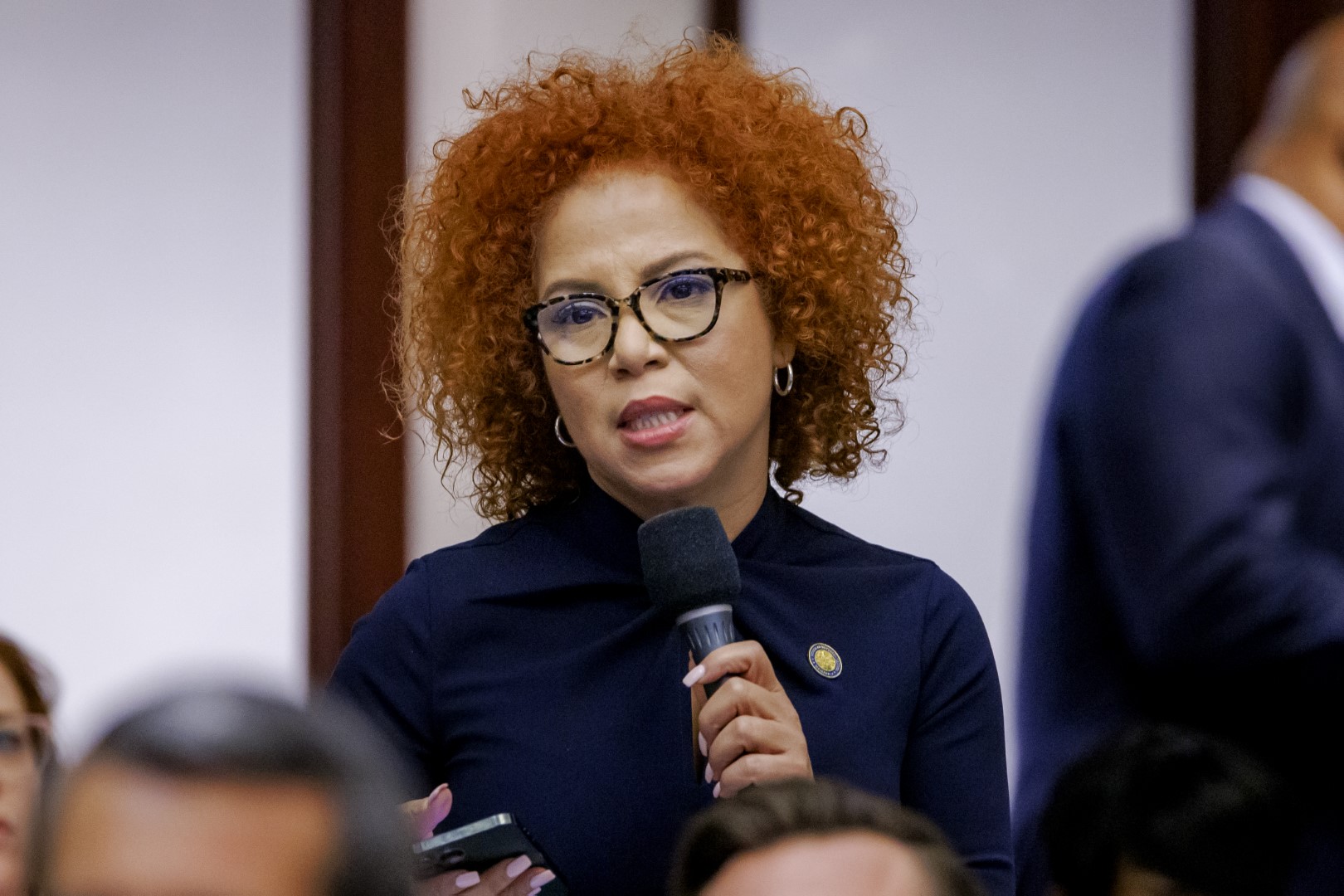 That statute would get the ax if the legislation sponsored by Book and López becomes law.
"No one should have to endure the additional hardships that come with Florida being the only 'free kill' state," López said. "This legislation will ensure that families receive at least some support and closure in the tragic event of medical malpractice."
Book added, "No matter who you are or who you leave behind, Florida law should apply to and protect all Floridians equally in cases of wrongful death — that's our goal. We are working to ensure equal protection under Florida law, and to bring our state into posture with the rest of the nation by eliminating arbitrary carve-outs which leave families of adult children and parents suffering in cases of medical malpractice."
There has been bipartisan support for the change in recent years. In the 2022 Legislative Session, the House voted 102-13 in favor of a bill by Republican Rep. Spencer Roach that would have ditched the "Free Kill" statute, however, the proposal died after failing to gain traction in the Senate.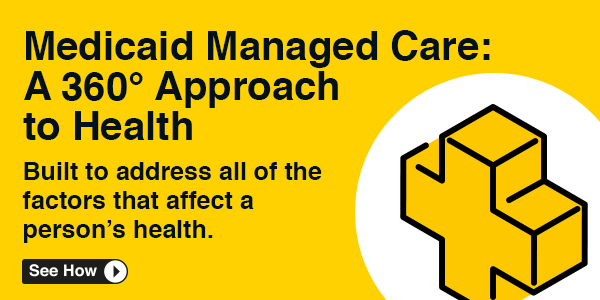 Restorative justice
Two Democratic lawmakers are collaborating on legislation to create a "Restorative Justice Program" allowing crime victims and their families to meet with those who hurt them to seek reparation, address trauma and reduce further harm.
Gainesville Rep. Yvonne Hinson and Fort Lauderdale Sen. Rosalind Osgood filed bills (SB 802, HB 855) to establish the voluntary program, which could also include the participation of community stakeholders and be part of a deferred prosecution or pretrial intervention.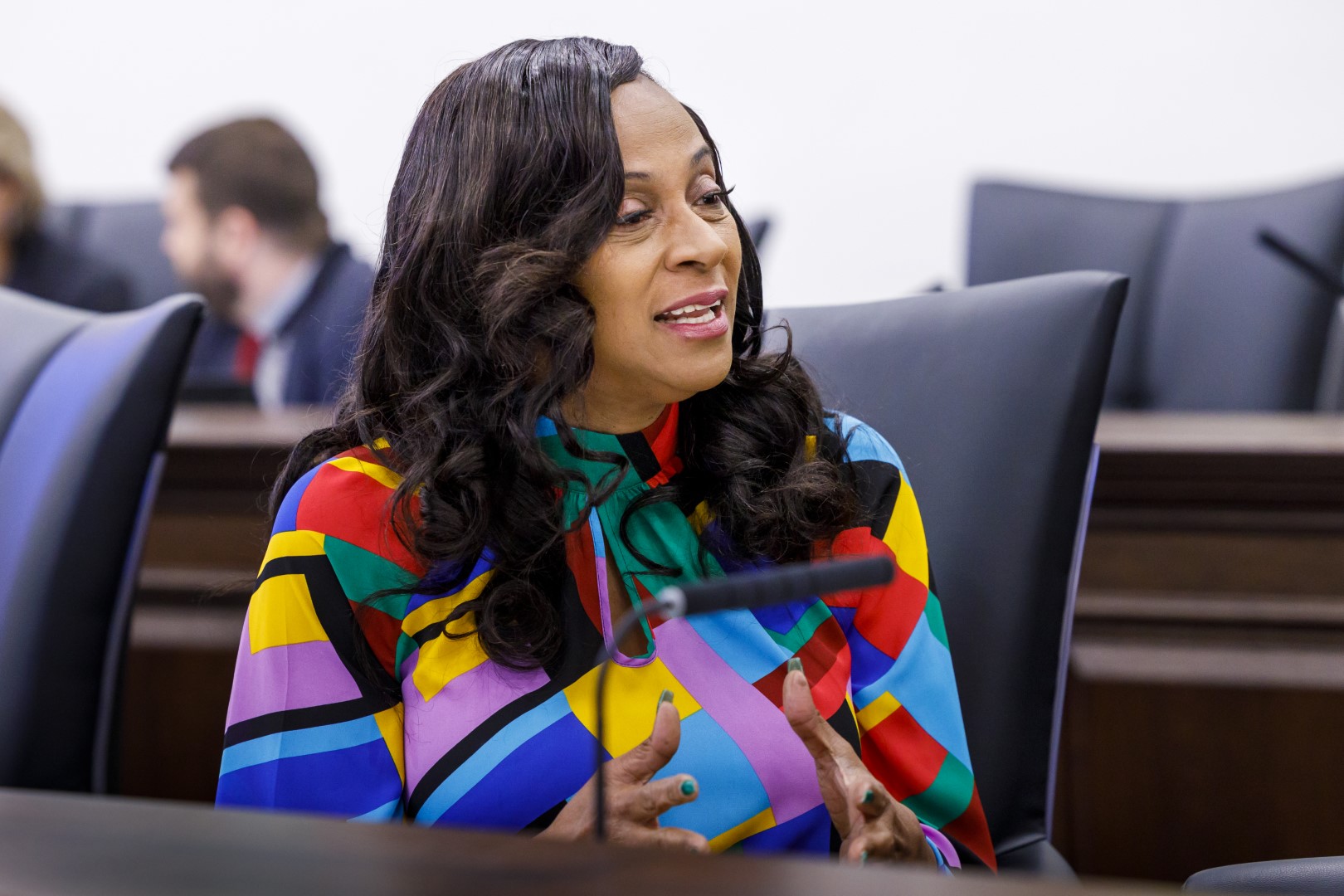 The measure would also add to existing inmate training programs on self-discipline, self-confidence and work ethic lessons about reparative behavior and accountability.
"Sometimes, both victims of crime and offenders want to repair the damage that was done because of the offenders' actions," Hinson said. "This bill would give victims the option to engage in this process, but only if it is their wish. Restorative justice reduces the likelihood of further harm to the community and gives victims a choice in their healing."
Added Osgood, "(This is) a chance to help our constituents redefine themselves through self-worth and reparative training, which eventually leads to positive personal development, (and) allows former inmates the space to grow as a person without shame or the external pressures of doubt. It's transformational."
House call
Dozens of leaders from Florida's more than 300 hospitals convened in Tallahassee this week to advocate for high-quality, accessible health care.
Florida Hospital Association hosted a series of events, meetings, and gatherings as part of their annual "Hospital Days" at the Capitol.
Workforce was a topic of conversation. Florida hospitals and health care systems continue to face critical workforce shortages, exponential growth in labor costs, and ongoing dependency on temporary staffing.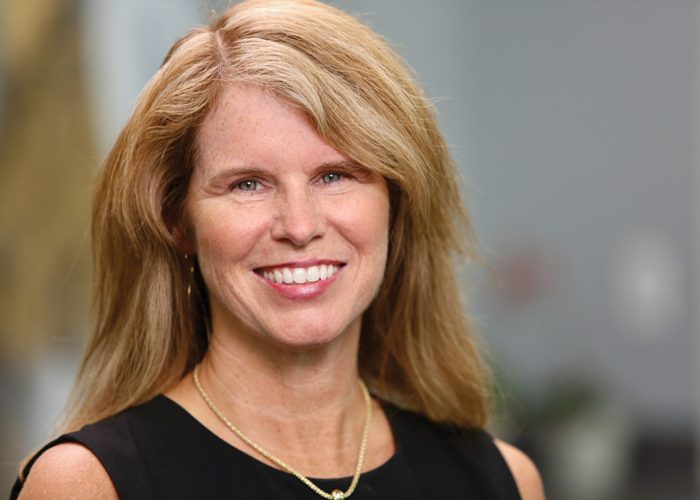 The dramatic rise in hospital labor costs — combined with inflation and significant losses in hospital budget reserves from the stock market decline — increases the financial strain on hospitals.
Hospitals are experiencing historically high turnover rates among nurses (over 32%), and analysis by FHA in 2021 forecasts the state will face an overall shortage of 59,000 nurses by 2035.
"Solving the health care workforce crisis requires a multifaceted response," said Mary Mayhew, President and CEO of FHA. "Recruitment support and growing the workforce education pipeline are critical. We are grateful to our partners in the Florida Legislature for taking on these priorities so Florida hospitals can continue to deliver high-quality health care."
FHA members met with Nuñez, Passidomo, Renner, AHCA Secretary Shevaun Harris, Sen. Colleen Burton and Rep. Danny Perez, among others, during the two-day event.
'Defender of Democracy'
The League of Women Voters of Florida awarded Leon County Supervisor of Elections Mark Earley its 2023 Defender of Democracy Award, Earley's office announced this week.
"I am honored to receive this award from the League. I will continue to work tirelessly to advocate for Florida voters so that all eligible Floridians can vote with confidence," Earley said. "The League is an important partner in this process, with their continued efforts toward voter outreach, registration, and education."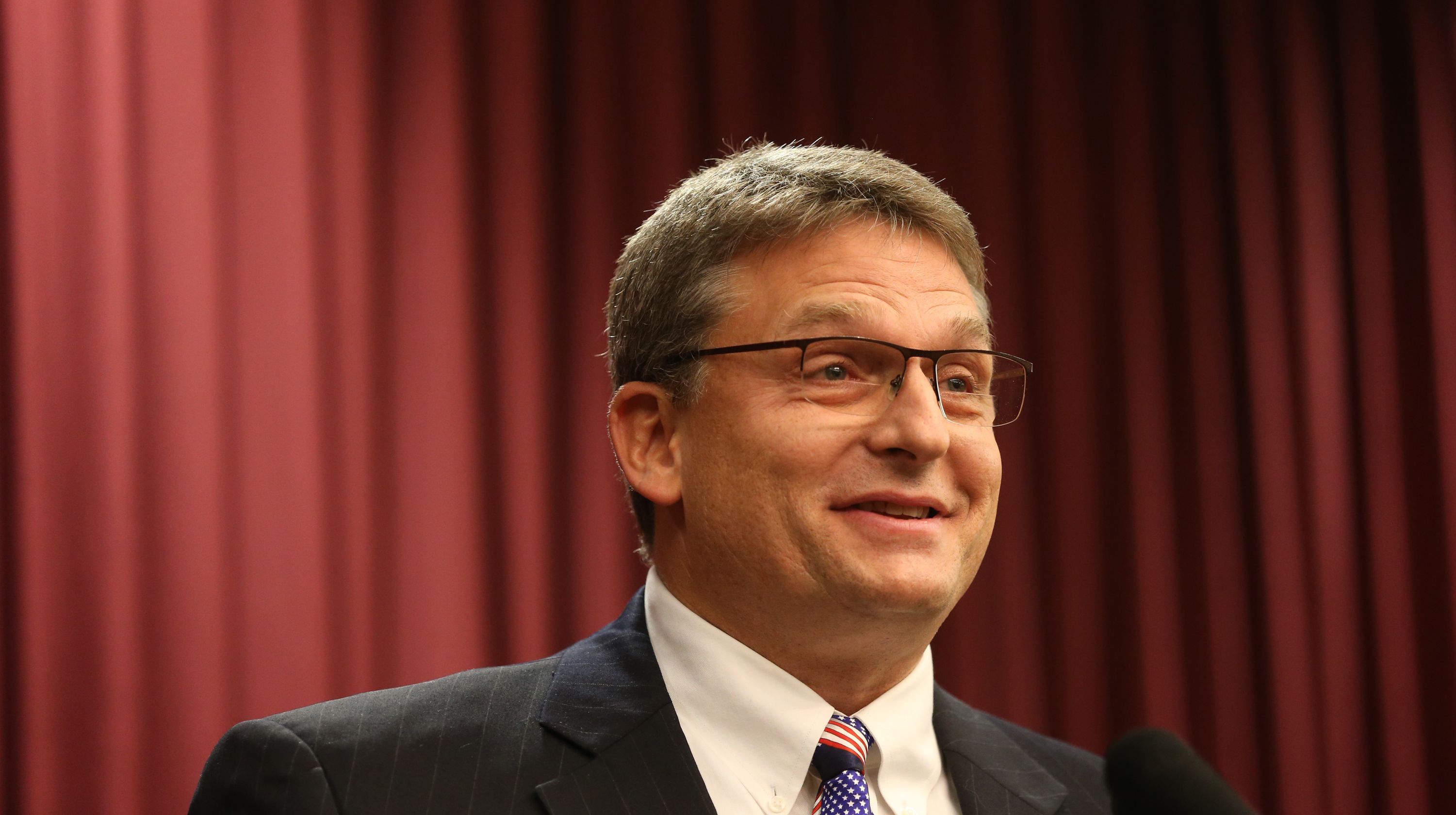 The Defender of Democracy Award recognizes leaders who champion the League's mission of empowering voters and defending democracy. It is presented each year at the group's annual meeting to a member or members who do not currently serve on the League's Board of Directors.
Earley was first elected in 2016 but has worked in the election realm for more than three decades. He currently serves as the president of Florida Supervisors of Elections, Inc., the state association for Florida's 67 Supervisors of Elections. He also serves on the Executive Committee of the Elections Infrastructure's Information Sharing and Analysis Center, which advises and supports elections offices nationwide in securing elections.
Earley also serves on the Local Leadership Council of the U.S. Election Assistance Commission, which serves as the national clearinghouse for voting system certifications and best practices. He holds state and national certifications in election administration.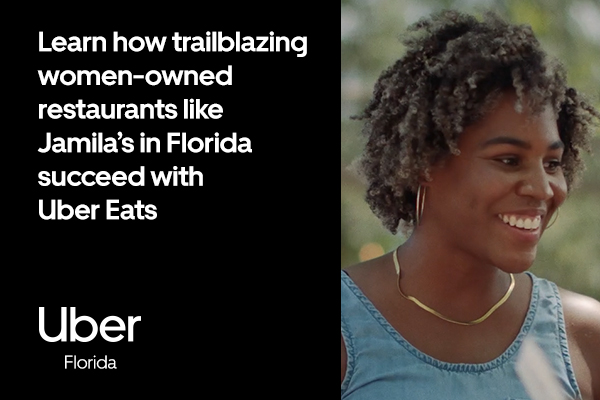 Chief hailed
Lake County Fire Rescue Chief Jim Dickerson has won the 2022 Chief Craig E. Haun Leadership Award, the department announced.
Dickerson received the award at a Central Florida Fire Chief's Association (CFFCA) general membership on March 9, and was presented with the honor by the late Chief Haun's widow, Maria Haun, Association President John Miller, Selection Committee Chair Mike Johansmeyer, fire chief for the city of Lake Mary, and 2020 award recipient Matt McGrew, a retired fire chief.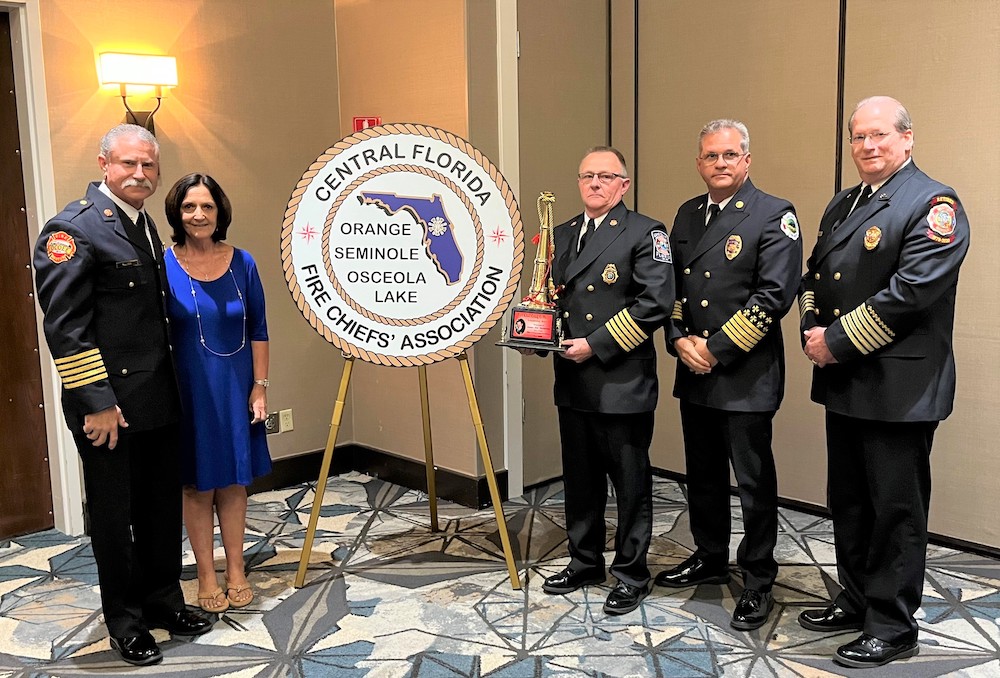 The award recognizes Dickerson's leadership, personal passion for "boots on the ground" response and rescue, and significant accomplishments over his 19 years of service to Lake County.
The Leadership Award, established in 2015 in remembrance of Chief Haun, is presented annually to deserving Central Florida fire rescue leadership. Winners are chosen through a CFFCA nominations process and selection committee.
The award's design incorporates Haun's photo and was first presented posthumously to Maria Haun and her family on the anniversary of Chief Haun's passing.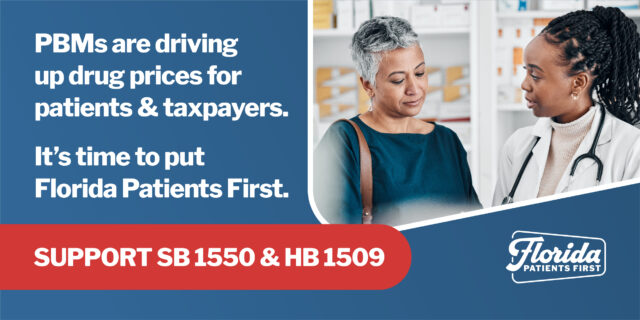 Cashback
Capital City residents with flood insurance policies could be getting some money back, the city announced this week.
According to a news release, residents will save approximately $200,000 in annual flood insurance premium costs thanks to the city's efforts through the Community Rating System (CRS) program.
As part of this, the city has released a progress report on hazard mitigation initiatives. The Tallahassee-Leon County Local Mitigation Strategy Progress Report is prepared by city staff and Stormwater Management to meet the requirements of the federal CRS annual recertification.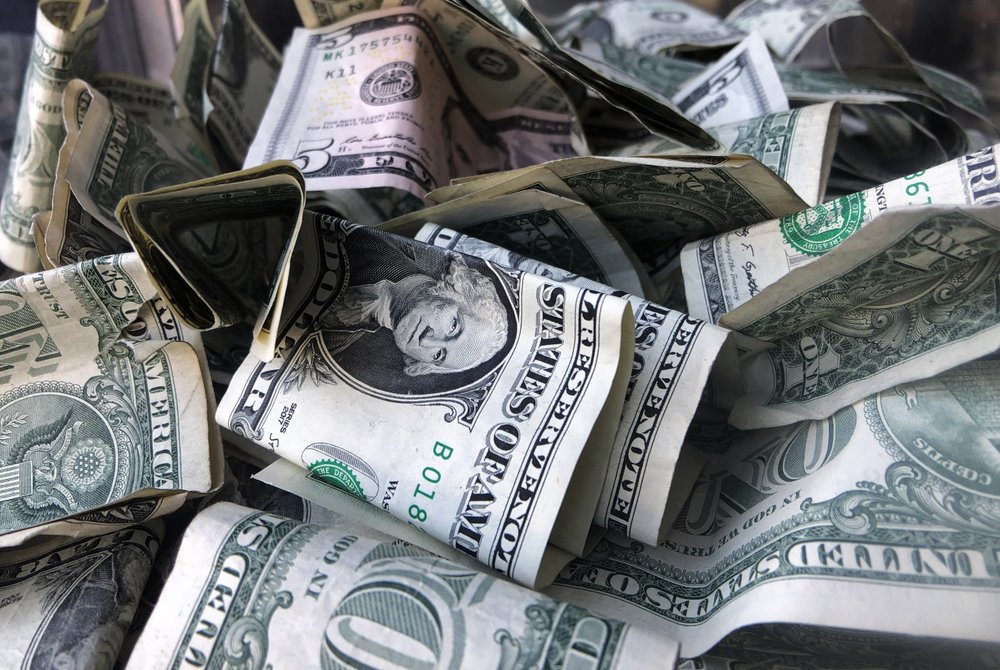 The CRS program awards credit points to communities that perform flood plain management activities beyond the minimum requirements of FEMA's National Flood Insurance Program.
The Local Mitigation Strategy report includes details on issues ranging from increased intergovernmental coordination of floodplain management to promoting disaster-resistant critical facilities. Current activities include retrofitting owner-occupied, low-income homes to improve disaster resistance; identifying areas within the community where future development should be avoided due to the potential for flood damage; and recent updates to the Flood Insurance Rate Maps.
Because of the city's efforts, Tallahassee floodplain property owners automatically receive a 25% discount on premiums when they purchase flood insurance.
In addition to providing discounts on flood insurance, the City's flood plain management activities are intended to help reduce the risk of flood-related losses during major rainstorms. For more information or to view the report, visit the City's website or call Stormwater Management at 850-891-6860.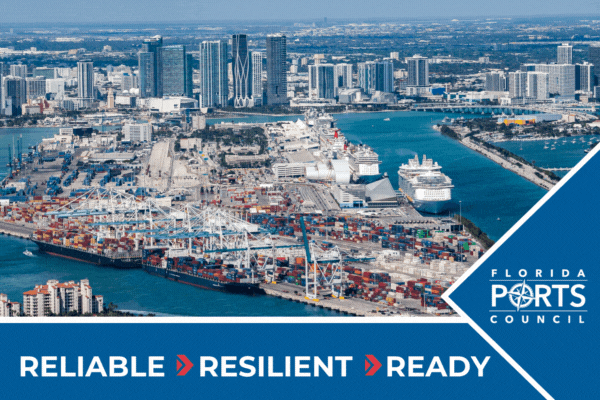 Show off that Nole swag
Take out that garnet and gold and get ready to put it on.
Alumni, wannabe alumni and FSU lovers alike are encouraged to wear their garnet and gold and show off their pride as the university celebrates its academic and athletic success Tuesday, March 21.
The FSU pep band, cheerleaders and Flying High Circus members will be performing at an outdoor pep rally in the plaza between the historic Old Capitol and the current Capitol as part of FSU Day at the Capitol. FSU President Richard McCullough and Women's Basketball Head Coach Brooke Wyckoff are also scheduled to address the crowd.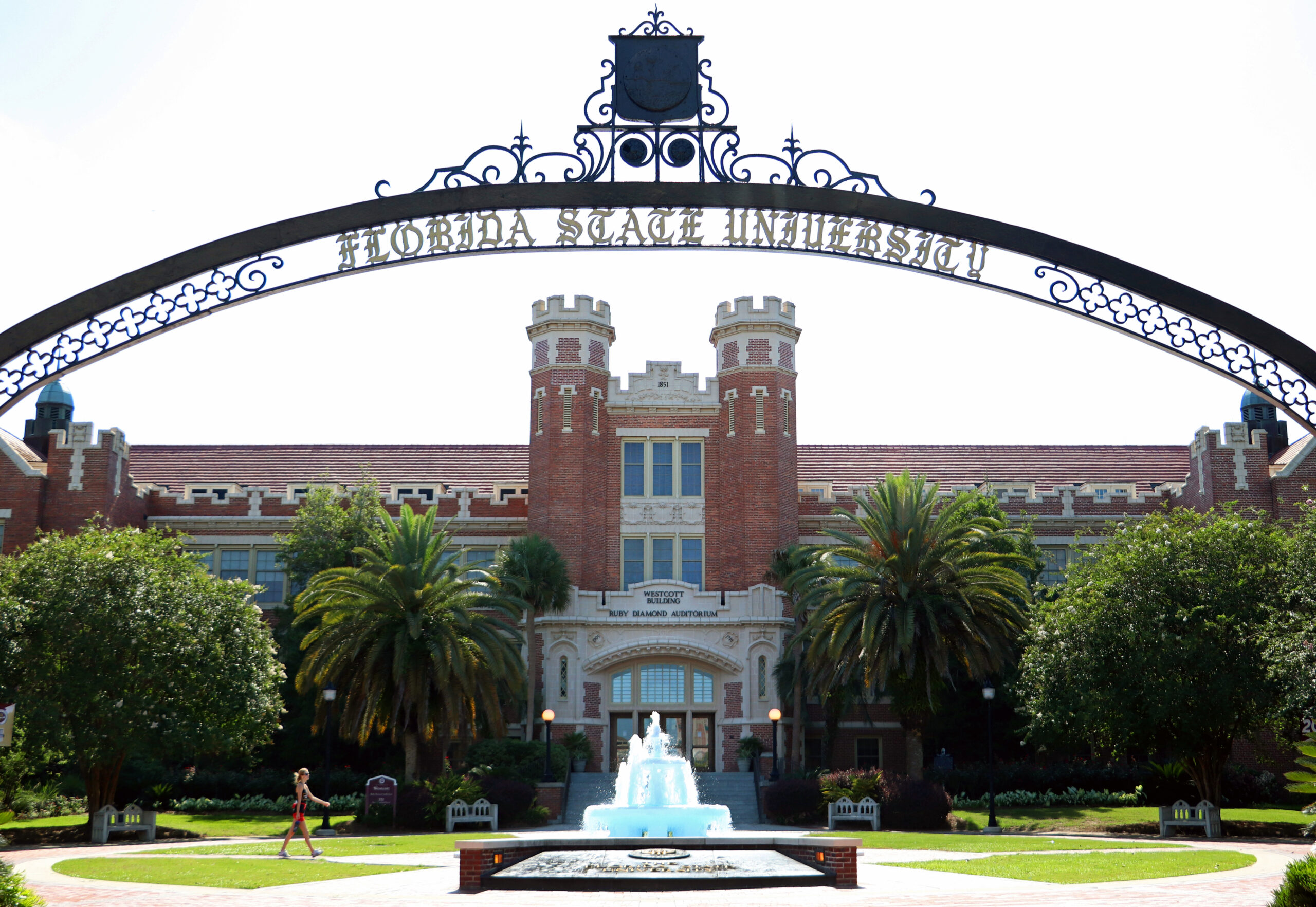 Colleges and academic departments will have display tables on the first three floors of the Capitol from 10 a.m. to 2 p.m.
While FSU Day is Tuesday, McCullough and the FSU Student Government Association will co-host what's being called "Seminole Evening" Monday night in the Senate Chambers of the Historic Capitol.
There, members of the FSU Student Government Association (SGA) will recognize lawmakers. That event is slated to occur between 5:30 p.m. and 7:30 p.m.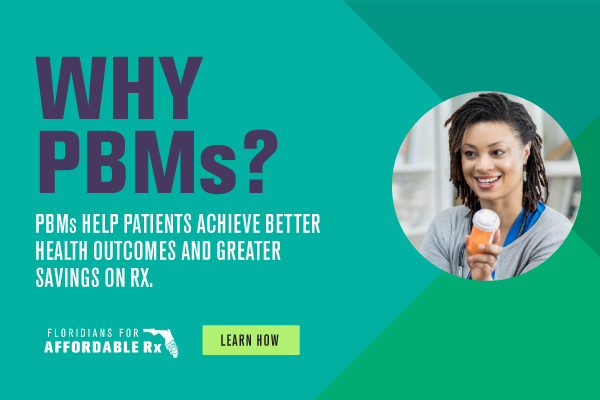 Capitol Directions

Ron DeSantis — Down arrow — Don't take our word for it. Rupert Murdoch, The New York Post and The Wall Street Journal say the Gov flubbed on Ukraine.
Red Dawn — Up arrow — Doesn't the Governor know killing Russians is box office gold?
DMS — Down arrow — Guess women voting doesn't support the "state's mission."
Rebekah Jones — Down arrow — As Jack White would say, "There's no home for you here girl, go 'way."
Book banning — Up arrow — It's the only fad that makes us nostalgic for Icing.
James Patterson — Up arrow — He gave the DeSantis administration the Maximum Chide.
Public testimony — Down arrow — If Twista Twisted & Tech N9ne were a lobbying firm it'd be signing clients left and right.
Budget — Double up arrow — We need another Scrooge McDuck pool, maybe two.
Kathleen Passidomo — Up arrow — Quote of the Week: "No."
Chuck Brannan — Up arrow — It wasn't Montesquieu, but "Take a win, lady, take a win," was good advice.
Mike Beltran — Down arrow — You're from Hillsborough, Rep., you should know we're a Bock the Blub state.
Jason Brodeur — Down arrow — There are much better hills to die on, but you do you.
Jay Collins — Down arrow — It's very important that we make the Square-Body and Brick-Nose blocs feel included. LGBTQ people, not so much.
Anna Eskamani — Crossways arrow — "You are erasing our trans babies" just made every Republican mailer in the '24 cycle.
Gallop Franklin — Down arrow — So, is the House 86-34 now?
Shev Jones — Up arrow — Once again, he's a Democrat who gets things done.
Chip LaMarca — Up arrow — Anybody need a set of used tires?
Stan McClain — Down arrow — He probably needs Groucho goggles to do a CVS run for his wife or daughters.
Bikers — Up arrow — Tort reform, meet torque reform.
Left lanes — Crossways arrow — Nobody likes left-lane squatters but the two-lane stretch of I-10 to Tally is about to become even more miserable.
New College — Down arrow — You can't build the Hillsdale of the South on a Bob Jones budget.
Ticketmaster — Down arrow — Lawmakers got a list of names, and theirs is in red, underlined.
Florida TaxWatch — Up arrow — The State of the Taxpayer dinner is where you go to hear from people in the know.
Axios — Down arrow — Why it matters: They're the friend that ditches you mid-fight.
Ben Crump — Up arrow — There's loyal, and then there's Ben Crump loyal.
Matt Dixon — Up arrow — NBC News found their franchise QB.
Sam Bell — Prayer hands — Florida lost a legend. He will be missed.