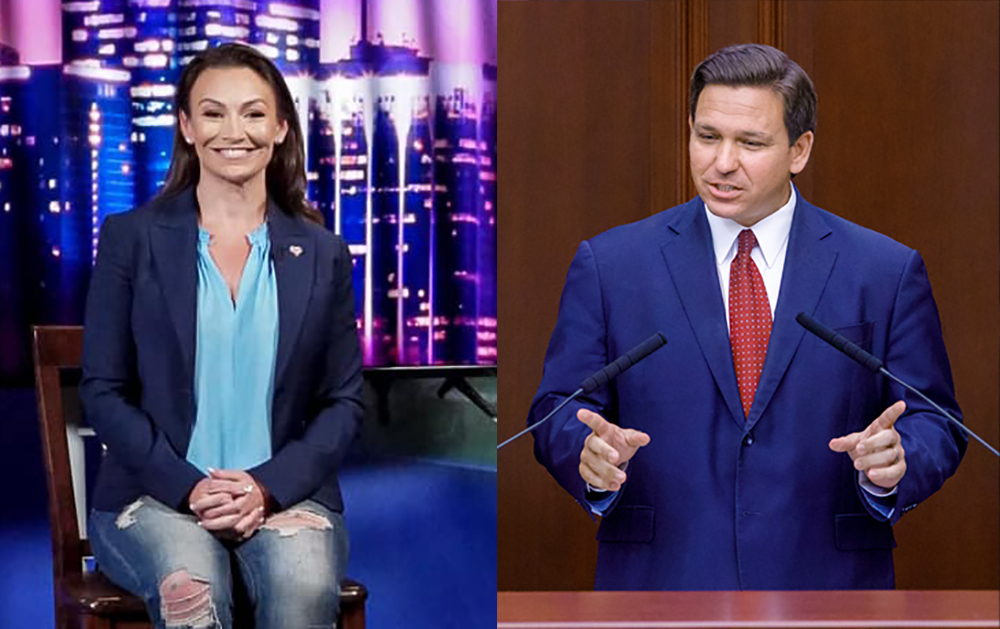 Florida Democrats' Chair wonders why the Governor isn't in Broward.
The Florida Democratic Party Chair is condemning Ron DeSantis' foreign travel.
"Thousands of Floridians are still trying to recover from catastrophic flooding yet Ron DeSantis is nowhere to be found," said Nikki Fried.
"Instead of traveling to South Florida to assess the damage, DeSantis is trotting across the globe to boost his profile and pursue his presidential ambitions while Floridians struggle. Yet again, DeSantis is prioritizing his own personal agenda over Floridians."
Fried's comments, made Monday afternoon, come after the Governor has spent an entire day in Japan.
DeSantis met with Japanese Prime Minister Fumio Kishida Monday, and when asked about his sagging poll numbers against Donald Trump, he said he was "not a candidate" for the White House at the moment. From there, the Governor met with Japanese businessmen, whom he lectured about COVID-19 protocols and Chicago electing a Mayor he didn't like.
The Governor has responded to the flooding from a distance. While he was in Utah Saturday addressing that state's Republican Convention, DeSantis' office requested a major disaster declaration from the Joe Biden administration "due to the catastrophic impacts of unprecedented flooding in Southeast Florida."
The Governor did not mention the request for White House help in a speech that sounded like a 2024 stump preview, touching instead on the six-week abortion ban, permitless gun carry, and claiming that Florida is the "Utah of the Southeast."
Fried isn't the only major political figure who is skeptical about the Governor's trip, which will see him go to South Korea, Great Britain and Israel before returning home with just days to go before the end of the 2023 Legislative Session.
Donald Trump took to Truth Social to mock the Governor's international travels, which started in Japan, as pointless and politically motivated.
"The 'Consultants' are sending DeSanctus, and demanding he go immediately, on an emergency Round the World tour of U.S representative population countries, like South Korea, Japan, the United Kingdom, and Israel, in order to up his game and see if he can remove the stain from his failing campaign. Bad poll numbers!"
Trump contended DeSantis would "have plenty of time to think as he sits alone, on his taxpayer funded airplane, riding it out and thinking, WHY???"