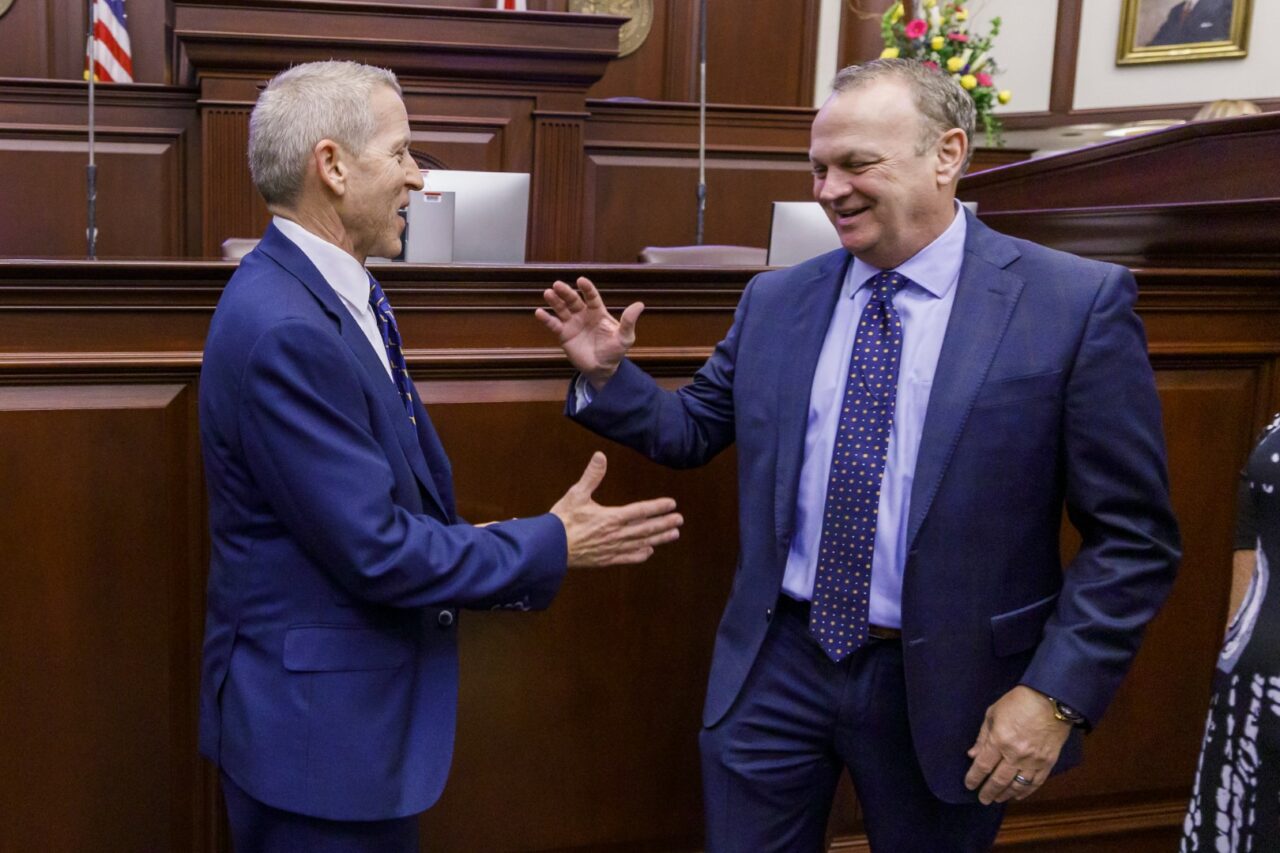 The budget already had $15M allotted for the small university.
New College of Florida won't just get the $15 million promised by Gov. Ron DeSantis. The House's "sprinkle list" includes another $10 million in operational costs for the Sarasota school.
That's likely a credit to Interim President Richard Corcoran, a former House Speaker hired — at a highly scrutinized price tag — to lead Florida's honors college.
Corcoran said the money will go directly toward improving the situation for students.
"It allows us to offer more scholarships for kids, add more faculty, and make improvements to campus life," he said.
Corcoran came on after DeSantis appointed a slate of conservative trustees tasked with an overhaul of the small school. Trustees at a first meeting fired sitting President Patricia Okker and later dismantled any diversity, equity and inclusion functions at the school.
As a new board was preparing to convene, DeSantis promised his budget would request $15 million for New College, and the House and Senate early on budgeted as much for the school.
DeSantis' overhaul of the school, which long held a reputation for its liberal and large LGBTQ student body, has been part of a yearslong push against liberal academia.
But the Sarasota college has long struggled with enrollment, even as it maintained a strong position on national liberal arts college rankings. The school had around 700 students at the time of the overhaul.
With the promise of more funding, the school has offered $10,000 scholarships to attract more students to the school.
But even with that, the school amid controversy has seen a reduced number of students applying to attend next year.
The sprinkle list is a set of supplemental funding items tacked onto the budget at the end of the negotiations. They are often member projects, but they can also be used to add money to a program that one chamber sought to fund at a higher level.