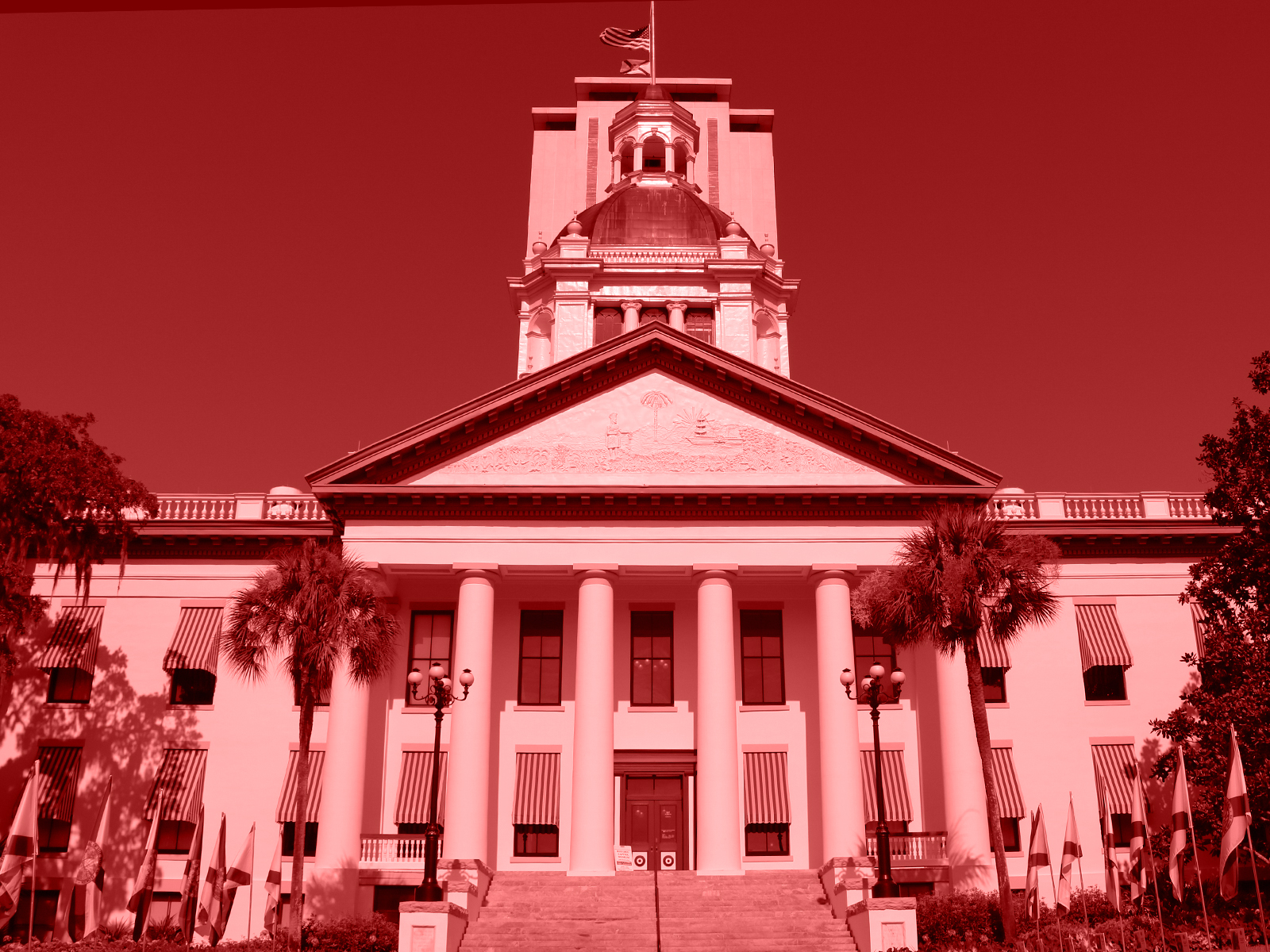 What's inside? All things Session.
Sixty Days — A prime-time look at the 2023 Legislative Regular Session:
The Last 24
Just hours after legislators passed it, Florida Gov. Ron DeSantis signed into law another of his top priorities — an attempt to rein in drug costs by putting new limits on third-party groups that insurers use to manage prescription drug costs. DeSantis signed the law in Jupiter outside the limelight of Tallahassee where the bill was heavily lobbied by pharmaceutical manufacturers, pharmacists, and insurers. Past efforts to go after the third-party middlemen called pharmacy benefit managers (PBMs) have been derailed or watered down in the Legislature. But the backing of DeSantis ensured that the final bill sailed through the Legislature. And despite it being backed by the Governor, whose priorities often rankle Democrats, it passed both chambers unanimously. Here's your nightly rundown.
Ultimate preemption: After sitting idle for nearly two months following its passage in the Senate, a bill (SB 170) proponents describe as the "preemption to end all government preemptions" has cleared its last stop in the Legislature.
'People are saying': DeSantis remains on the offense against "anonymous sources" after controversial legislation making it easier to sue media outlets for defamation failed.
Accountabilibuddy: Florida lawmakers unanimously approved a bill (SB 7052) hiking fines and boosting oversight for property insurance companies.
Ping-ponging: An attempt (SB 714) to give cities and counties some tools to help control short-term rentals won House approval, but an amendment is going to send the measure back to the Senate.
Ping-ponging, Part II: The House passed a bill cracking down on foreign land buys, but an amendment will force Senate reconsideration.
First wives club: The Legislature passed a measure (SB 1416) that would change the terms for couples parting ways. That includes eliminating permanent alimony.
Nullified: House lawmakers have approved a bill (SB 1604) that seeks to nullify Disney's contracts with its outgoing governing board before the state took it over.
Potty politics: The Legislature has passed a bill (HB 1521) strictly segregating publicly owned restrooms by gender.
No 'freedom coins': Democrats have fought against many DeSantis proposals this Session, but most of them supported a measure (SB 7054) to ban central bank digital currencies in Florida.
Big bounce: Senators amended an environmental package (HB 1379) containing a set of new regulations on septic tank systems along with changes to the Florida Forever program, sending it back to the House.
Privacy, please: House lawmakers passed a data privacy bill (SB 262), but added changes from the Senate version that leave its fate uncertain.
Empty shelves: A bill (HB 1069) that would more closely regulate pronoun use in public schools and strengthen the public's right to challenge library books headed to the Governor.
The Tyre Sampson Act: After a teenager fell from an amusement-park ride to his death during his Orlando spring break trip, the Legislature has passed a bill (SB 902) making sweeping safety changes.
Make it rain: Orlando area lawmakers from both sides of the aisle are celebrating budget wins on cultural grants, public safety facilities, and more.
Make it rain, Part II: The Gulf Coast region enjoyed a number of wins in the state budget — here's a rundown.
Quote of the Day
"I want to set the record straight; I am not holding any of the Speaker's bills and he's not holding any of our bills. We have a tremendous relationship and the bills are being processed in a very complicated way because there are so many of them."
— Senate President Kathleen Passidomo, when asked whether an amendment to one of her priorities was a "poison pill" that would imperil major House legislation.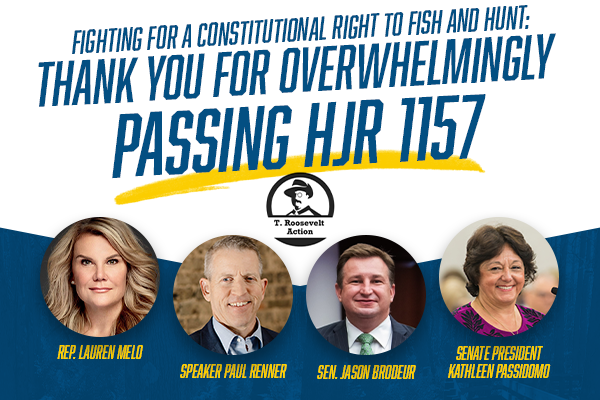 Bill Day's Latest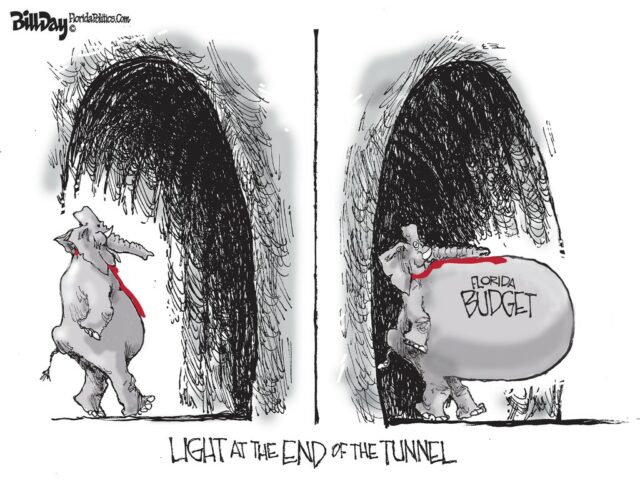 3 Questions
One in four Florida children will receive treatment at one of the state's Specialty Hospitals for Children. This collaborative of Florida's four specialty-licensed children's hospitals includes Johns Hopkins All Children's Hospital in St. Petersburg; Nemours Children's Hospital in Orlando; Nicklaus Children's Hospital in Miami; and Wolfson Children's Hospital in Jacksonville. Florida Politics spoke with Matthew A. Love, president and CEO of Nicklaus Children's Health System, about this collaboration and the importance of the Legislature's investment in pediatric care.
Q: Tell us more about the background of Florida's Specialty Hospitals for Children.
Love: A few years ago, Florida's four nonprofit, specialty-licensed children's hospitals began collaborating in support of our shared mission: Stay at the leading edge of expert pediatric care and ensure that every child can access the care they need, regardless of socioeconomic status or the complexity of their needs.
Our group has grown to foster collaboration across our Chief Medical Officers, Chief Nursing Officers, and other key teams to help drive this goal forward. Through this cooperative effort, we are working to meet the current and future needs of Florida's children and families to ensure that no Florida child needs to leave the state for world-class, specialized pediatric care.
Q: What makes Florida's specialty-licensed children's hospitals unique?
Love: Florida's Specialty Hospitals for Children are the only hospitals in the state solely focused on investing in and providing care to children. Our four hospitals rank as No. 1, 2, 3, and 4 with the highest Medicaid volume in the state. We also rank as No. 1, 2, 3, and 4 in Florida for treating children with the highest level of acuity, meaning our patients have the most complex and critical diagnoses.
Our hospitals' shared characteristics and unique nature bring distinct challenges and opportunities. For example, because our hospitals solely treat children, we have a higher Medicaid payer mix compared to other hospitals that provide care to both children and adults.
Q: As the 2023 Legislative Session comes to a close, what message would you like to share with Florida legislators?  
Love: We would like to thank the Florida Legislature for recognizing pediatric care in their health care funding this year, including $54 million in new non-recurring funding for Florida's four nonprofit specialty-licensed children's hospitals and all the investments made in pediatric health care in our state this Session.
Medicaid provides coverage for 50%-70% of the patients seeking care in our hospitals, and we are often their only option for care. This funding will make a significant impact in helping address the Medicaid shortfall in these hospitals and ensuring that all children can continue to access this critical, specialized pediatric treatment.
We appreciate the Florida Legislature's continued commitment to supporting the health and well-being of Florida's children and ensuring that world-class, specialized pediatric care is available to every child in the state of Florida.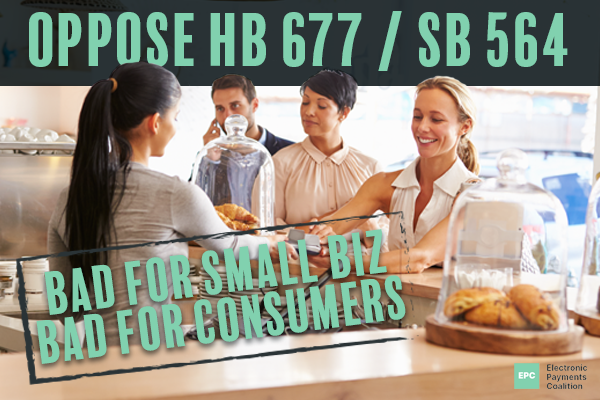 Lobby Up
Today, the state will execute its third death row inmate of the year and the fifth since DeSantis took office in early 2021.
The condemned, Darryl Barwick, was convicted in the 1986 murder of Rebecca Wendt, a 24-year-old Panama City Resident whom he followed home and stabbed more than three dozen times.
The death penalty has long been a controversial policy — nearly every Criminology 101 student has had to write a paper on how and whether its modern implementation aligns with Lockean theories of retributive and deterrent justice.
Executions were also a major issue in this Legislative Session.
After the Parkland shooter was sentenced to life in prison, lawmakers pushed to allow capital punishment without a unanimous jury recommendation.
DeSantis signed the bill (SB 450), which passed with staunch support from Republicans and some Democrats, many of whom represent South Florida, where Marjory Stoneman Douglas High School is located.
Another proposal OK'd in the Legislature opens the door for capital punishment for those convicted of sexual battery against young children. That bill (HB 1297) earned bipartisan approval and was signed by the Governor on Tuesday.
Still, there are many groups who believe the state should not perform executions, no matter the nature or severity of the crime. One such group is the Florida Conference of Catholic Bishops, which is represented by Christie Arnold, Michael Barrett, Mary Camp, Kenneth Kniepmann, Michael Sheedy and Michele Taylor. Arnold and Sheedy also lobby on behalf of the Florida Catholic Conference, which also opposes the bills.
In addition to their opposition on moral and religious grounds, the Bishops, by way of Arnold, noted Florida has the highest number of death penalty exonerations in the country. She called it "unwise to weaken and erode safeguards" meant to protect the innocent.
Breakthrough Insights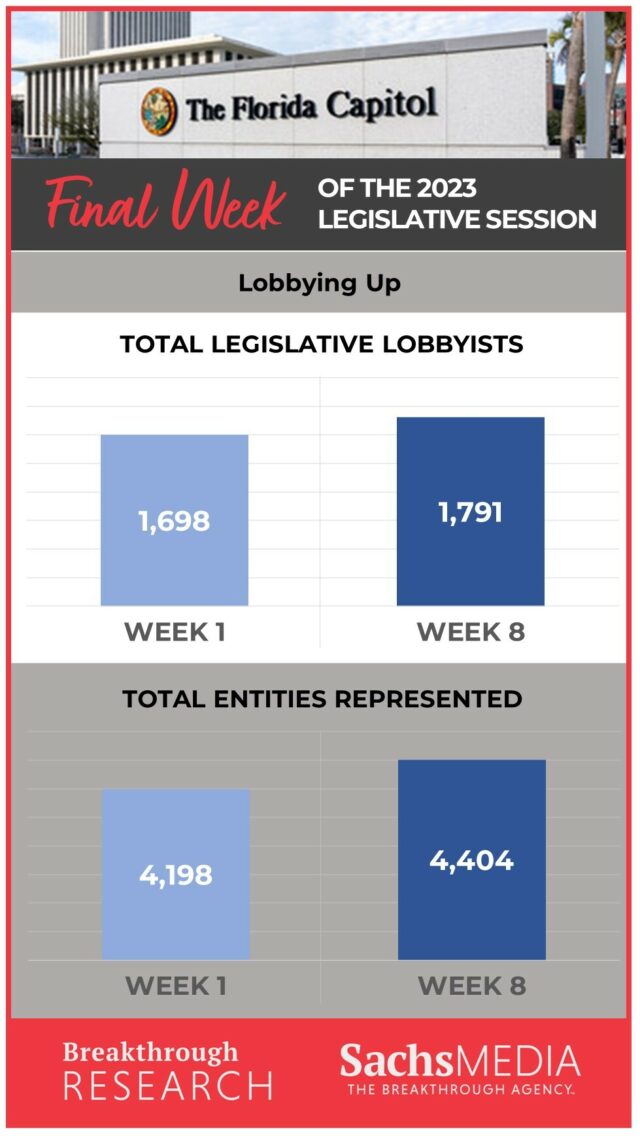 The Next 24
10 a.m. — The Senate holds a floor Session. Senate Chambers.
10 a.m. — The House holds a floor Session. House Chambers.
6:15 p.m. — The Senate Special Order Calendar Group meets. Room 401, Senate Office Building.
Full floor Session agendas, including bills to be considered, are available on the House and Senate websites.