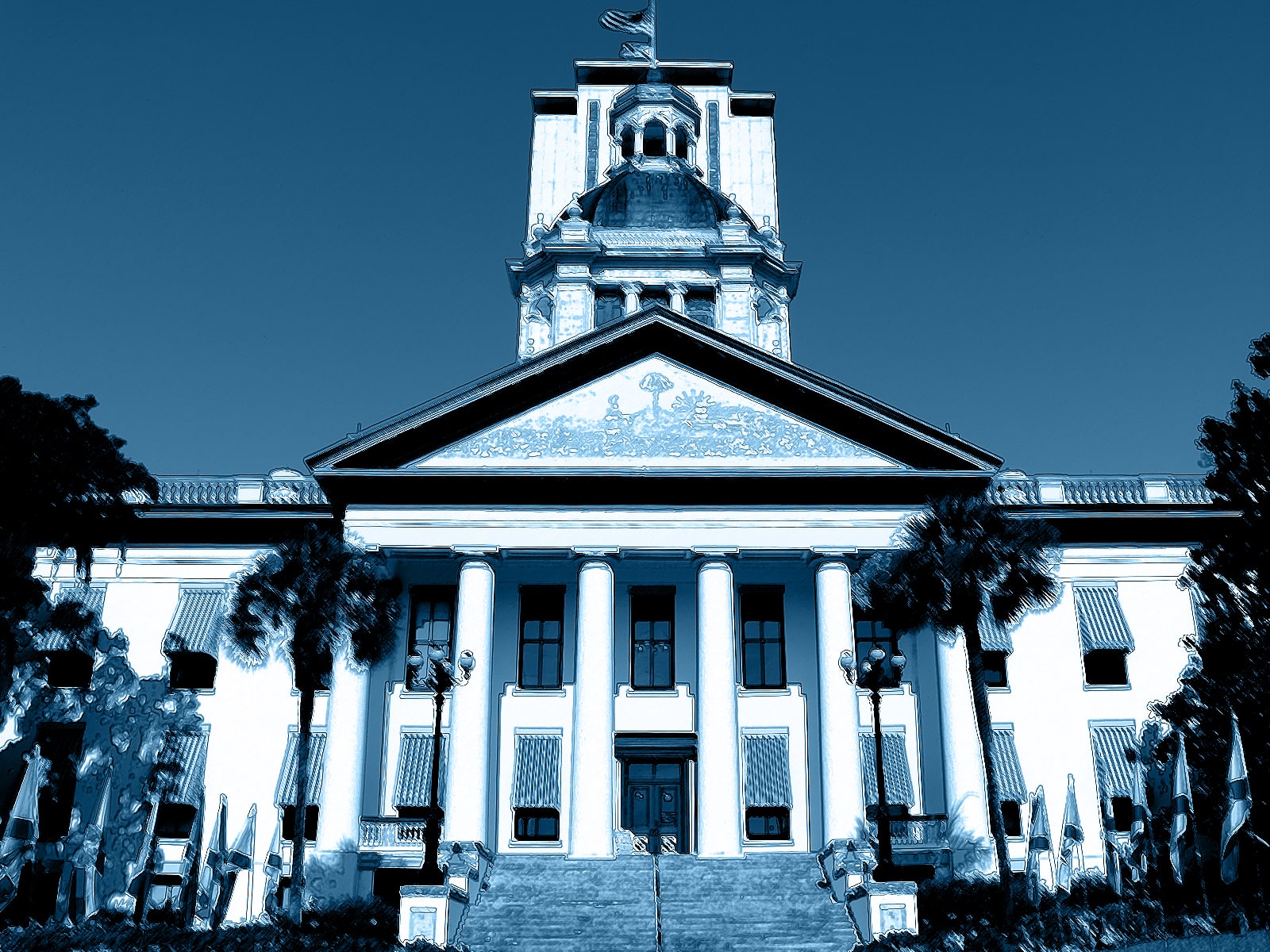 As Session ends, a ton (literally) of professional wear gets a new life with Florida job seekers.
No report on whether tacky pink jackets, seersucker suits or Gucci loafers were included in the haul, but in two days, generous folks in The Process donated 4,506 items equaling 3,305 pounds of professional attire during the 8th Annual Suits for Session service project.
On April 4-5, those in and around the Capitol were asked to drop off new or gently used office clothes to be distributed to four nonprofits throughout the state to help people seeking to re-enter or break into the job market. Volunteer Florida teamed up with TECO this year to sponsor the collection.
"We are overwhelmed by the generosity of our state agencies, legislative leaders and friends across the state who helped us collect so many incredible items of professional wear," said Volunteer Florida CEO Josie Tamayo. "With every item donated, we are providing confidence and support to jobseekers across our state."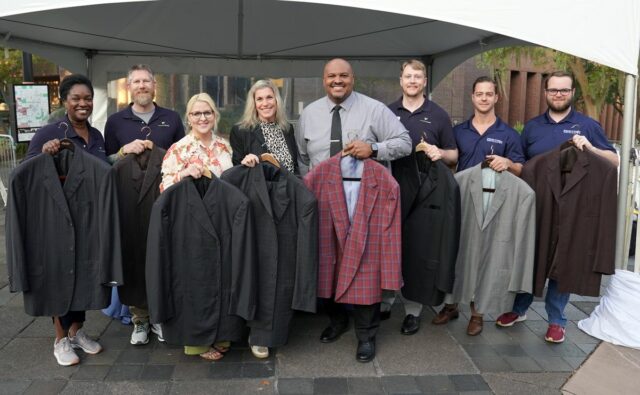 Stephanie Smith, vice president for State and Regional Affairs at TECO weighed in on the success: "TECO was proud to sponsor this year's event, and it was incredible to see so many Floridians in The Process contribute to the effort. Through their generosity, we collected hundreds of items of professional clothing that will help others dress and feel their best walking into a job interview. For many applicants, I'm hopeful that these opportunities will lead to a brighter future."
So, how many blazers/jackets, blouses/shirts, dresses/skirts, pants, shoes, belts, ties and purses does it take to equal more than a ton and a half of workwear? Here are a few stats:
— Total Women's Items Collected: 3,061
— Total Women's Suits: 198
— Total Men's Items Collected: 1,445
— Total Men's Suits: 192
The haul will be shared by Bridges of Orlando, Career Source Tampa Bay, FDOE Division of Blind Services, and FSU ProfessioNOLE Clothing Closet.
"We are grateful to receive the donation from Volunteer Florida and excited to implement a clothing closet in Tampa to assist our job seekers with their interviewing needs and job preparation," said Michelle Zieziula, CareerSource Tampa Bay's Chief Impact Officer. "The goal is to help them look as confident on the outside as they feel on the inside."
The ProfessioNole Clothing Closet operates exclusively through donations, providing students access to free business professional and elevated business casual clothing. "The Suits for Session donation will impact hundreds of our students, helping to set them up for success as they participate in career fairs, interviews, conferences, internships, job searches and more, said Leslie Mille, Interim Director of the Florida State University Career Center.
___
Coming up, the usual assortment of news, intel, and observations from the week that was in Florida's capital city by Peter Schorsch, Drew Wilson, Gray Rohrer, Christine Jordan Sexton and the staff of Florida Politics.
But first, the "Takeaway 5" — the Top 5 stories from the week that was:
—Take 5 —
That's a conservative wrap: The GOP supermajority in the Legislature delivered on an aggressive agenda for Gov. Ron DeSantis as he prepares to mount a bid for President. That agenda included a six-week abortion ban; restrictions or outright bans on health care procedures for transgender minors and discussion of sexual orientation or gender identity in public schools; and defunding diversity programs in universities. DeSantis told reporters Friday he got 99% of what he wanted.
Tax holidays: One of the final bills passed during the Session was a $1.3 billion tax package negotiated between the House and Senate. It includes not one, but two "Back to School" sales tax holidays, two "disaster preparedness" sales tax holidays and "Freedom Summer," a three-month-long sales tax holiday on concert tickets, boating and camping equipment, children's toys and athletic equipment. The tax package also includes a permanent tax exemption for diapers, baby strollers and oral hygiene products.
Mouse trap: Disney got a two-for-one special from the Florida Legislature this week. Legislators passed a bill that would subject Disney World's famed monorail to state inspections, and they also passed a separate measure designed to void the development agreement the company reached with the old Reedy Creek Improvement District board. That agreement was put in place shortly before DeSantis and the Legislature created the new Central Florida Tourism Oversight District. DeSantis wasted little time in signing the legislation — SB 1604 — just hours after the 2023 Session ended.
KidCare: House Speaker Paul Renner repeatedly said the 2023 Session was about children. Renner delivered the first-ever Medicaid eligibility expansion for the Florida KidCare program, the state's version of the federal children's health insurance plan. He changed substantive law to allow children living in families earning $90,000 annually to qualify for the program starting Jan. 1, 2024. He also added nearly $100 million in. recurring dollars to fund the program and increase payments for the pediatricians who treat the children. It's the first time since its inception 25 years ago that the state has agreed to increase income eligibility for the program.
PBMs tussle: The power of DeSantis is undeniable. The Legislature wrestled for years over regulation of pharmacy benefit managers (PBMs) and ultimately seemed to come up short. But DeSantis announced in January his support of legislation that increases the choices of pharmacists, required drug manufacturers to reveal certain price increases and better regulates PBMs, the so-called "middlemen" who negotiate drug prices. The Legislature unanimously supported a bill that does all three.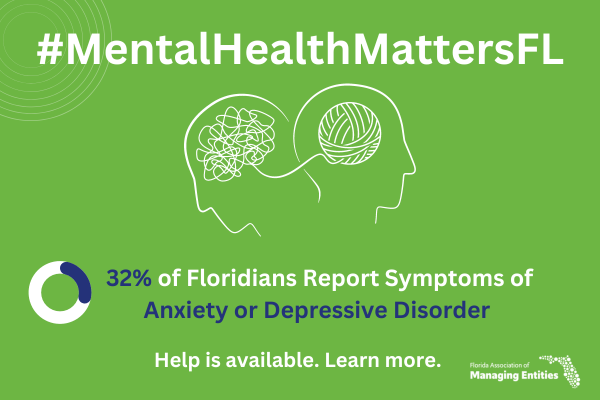 — Stats on stats on stats —
The Legislature passed a record-setting $117 billion budget yesterday before dropping the hankie and saying goodbye to the capital city.
Boosted by soaring revenues stemming from a robust rebound from the COVID-19 pandemic, federal stimulus funds to deal with the pandemic and inflation-juiced sales taxes, legislators were able to spend more on K-12 schools, health care programs, environmental projects and raises for state workers while setting aside nearly $11 billion in reserves.
Here are some a couple stats you may want to keep in your back pocket so you can sound like a wonk: The overall budget clocks in at $117 billion, which is an increase of $8 billion (7.4%) over the current year; $26.8 billion for K-12 schools, a $2.2 billion increase (9%.) from the current year, which amounts to per-pupil funding of $8,648, an increase of $405 over the current year; state employees are in line to get another pay raise, this time 5%.
But now that 2023 Legislative Session is in the books, there's a boatload of other stats on the Legislative Session. Here are some of the top-line numbers, courtesy of LobbyTools:
— There were 1,873 bills and PCBs filed this year, which is about half the 3,735 from the 2022 Legislative Session.
— Lawmakers produced a total of 3,410 texts, defined as any version of a measure that incorporates adopted committee or floor amendments, such as committee substitutes, engrossed and enrolled versions of a bill. Last year's total was 4,929.
— Lawmakers proposed 2,674 amendments, up from 1,896 last Session.
— There were 3,229 votes on bills and amendments across all committees and floor sessions, which is three-quarters as many as the 4,324 votes logged in the 2022 Legislative Session.
— A total of 356 bills were sent to the engrossing and enrolling office and have either already landed on the Governor's desk or will in the coming days. Just 285 bills were sent to E&E last year.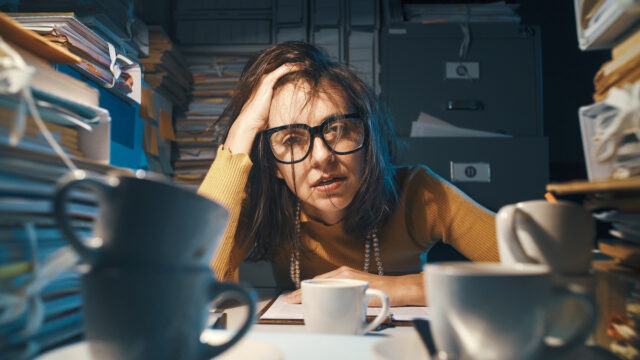 For those wondering what the top-tracked bill of Session was, the answer is SB 102. Also known as the "Live Local Statewide Workforce Housing Strategy," the legislation was Senate President Kathleen Passidomo's top priority this Session.
The bill contains a number of provisions aimed at boosting the number of affordable housing units in the state, such as relaxed zoning requirements and property tax exemptions for developments built in the last five years that offer rents at least 10% below the local market rate. It also sets aside $711 million for affordable housing programs.
It passed in the first three weeks of the Legislative Session and was signed by DeSantis on March 29.
— Storm's comin' —
There's no time like the present to prepare for hurricane season. Chief Financial Officer Jimmy Patronis and National Weather Service officials held an event at Tallahassee International bringing attention to Hurricane Preparedness Week and the impacts of severe tropical weather.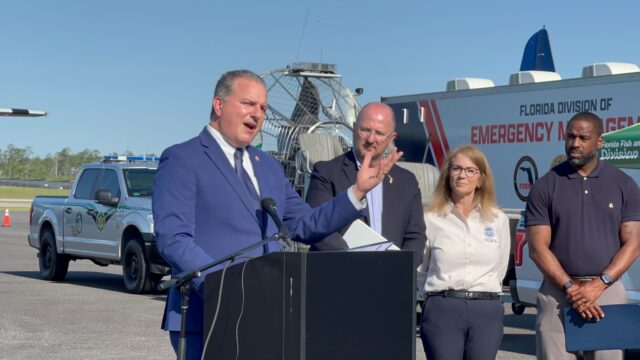 PrepareFL.com, a project of the Department of Financial Services, serves as a central go-to point for disaster preparedness information and storm prep resources. People can go to the site and use the emergency preparedness tool kit regarding their home and finances, a guide on insurance and other financial prep for a natural disaster, a guide on navigating the insurance claims process, information on the assignment of benefits process, and what to expect after filing a hurricane-related homeowners insurance claim.
"Last year, we saw one of the most destructive storms in the history of our state in Hurricane Ian," Patronis said. "Many Floridians are still dealing with the long-term effects of this massive storm, and this should serve as a reminder to us all to be prepared before the next hurricane takes aim at our state.
"One of the costs of living in paradise is that we are particularly vulnerable to hurricanes so we must always stay storm ready. We're less than a month away from the start of the 2023 hurricane season, and I encourage all Floridians to start preparing right now. Do not wait until a storm is approaching."
— Gear up —
Patronis also celebrated one of his legislative priorities crossing the finish line during the final days of Session.
Sponsored by Rep. Michelle Salzman, HB 487 is a feel-good bill authorizing the creation of a Direct Support Organization (DSO) to collect charitable contributions that can be used to buy lifesaving equipment and resources for firefighters. Sen. Nick DiCeglie carried the companion bill in the Senate.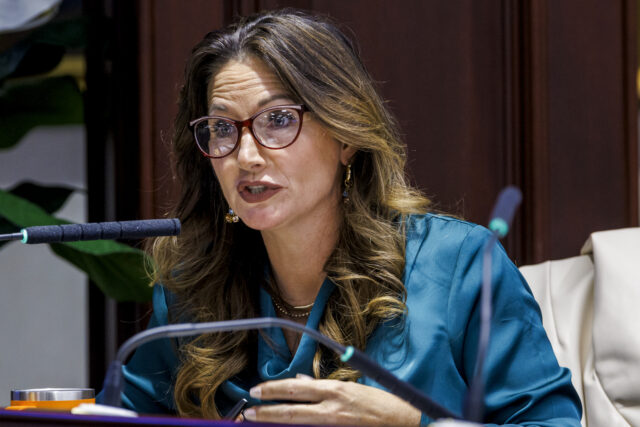 "Thank you to Sen. DiCeglie and Rep. Salzman for guiding House Bill 487 to the finish line and bolstering the services of the Department of Financial Services. This bill will provide our firefighters the resources and support they need to protect Floridians and keep them safe," Patronis said.
"As Florida's State Fire Marshal, I have made it one of my top priorities to ensure our fire service professionals are well equipped and prepared to act at a moment's notice while ensuring they have tools needed to protect themselves from dangerous carcinogens found in the field."
DiCeglie said, "It was a pleasure to sponsor this bill in the Florida Senate and see its final passage in the Florida House. Our first responders keep us safe and allow us to join the many freedoms we take for granted every day. Thank you to CFO Patronis for his leadership in helping champion House Bill 487 through the legislature and onto the Governor's desk."
Salzman thanked Patronis for entrusting her with a DFS priority and said the legislation "will ensure our firefighters are well equipped to protect Florida's communities."
— Bye-bye beetle —
The Florida Forest Service is accepting applications for the 2023 Southern Pine Beetle Assistance Prevention Program for nonindustrial, private forest landowners.
Applications will be accepted through June 9. The program includes 44 northern Florida counties within the known range of the southern pine beetle.
"Most of Florida's forests are privately owned, many by small family landowners," Agriculture Commissioner Wilton Simpson said. "This program helps to protect the health of our pine forests — one of our most valuable resources in providing clean air, water and timber."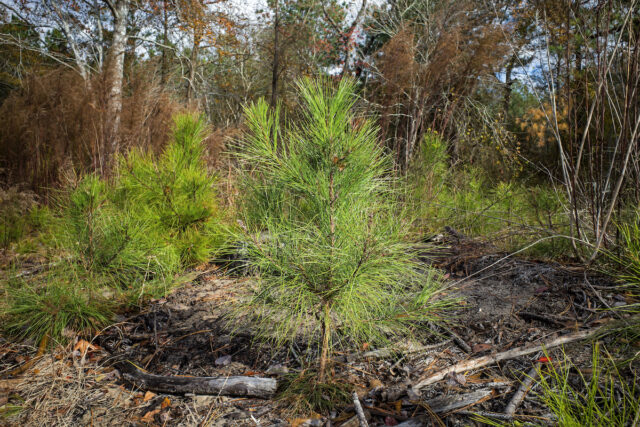 Periodic outbreaks of southern pine beetles destroy thousands of acres of pine timber. The species is one of the most economically devastating forest pests in the Southeastern U.S.
The most recent major southern pine beetle outbreak in Florida occurred between 1999 and 2002, causing an estimated $59 million in timber losses over 24,000 acres of land.
"Southern pine beetle outbreaks have the potential to destroy thousands of acres of pine timber," said Florida Forest Service Director Rick Dolan. "The most effective way to minimize losses is to prevent infestations through active forest management."
The program, facilitated through a U.S. Forest Service grant, provides incentive payments to landowners with overstocked pine stands to conduct a first thinning. It also offers partial cost reimbursement for mitigation activities, such as prescribed burns, mechanical underbrush treatments and longleaf or slash pine planting instead of loblolly pine, the beetles' preferred species.
All applications received during the application period will be evaluated and ranked for approval.
Since the program was first offered in 2005, it has been implemented on more than 205,000 acres and helped thousands of landowners.
To obtain an application or to learn more about the Southern Pine Beetle Assistance and Prevention Program, visit FDACS.gov/SPBPrevention.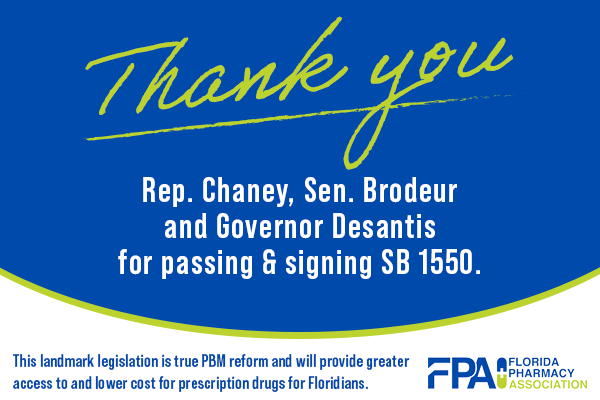 — Instagram of the week —
— The week in appointments —
Florida's 9th Judicial Circuit Court — DeSantis appointed Elizabeth Gibson to serve as Judge in the 9th Circuit. An Orlando resident, Gibson has served as a Judge on the Orange County Court since her appointment by DeSantis in 2020. Previously, she served as the General Counsel for Christian Care Ministry. She earned her bachelor's degree from the University of Maryland and her law degree from the University of Florida. Gibson fills the judicial vacancy created by the elevation of Judge Joshua Mize. The Governor also appointed Holly Derenthal to the Court. Also an Orlando resident, Derenthal has served as a General Magistrate for the 9th Circuit since 2021. Previously, she was an attorney with BrewerLong PLLC. She earned both her bachelor's and law degrees from UF. Derenthal fills the judicial vacancy created by the elevation of Judge Keith White.
NARUC Committee on Critical Infrastructure — Florida Public Service Commission Chair Andrew Giles Fay has been appointed Chair of the National Association of Regulatory Utility Commissioners Committee on Critical Infrastructure. NARUC's members include all 50 states, D.C., Puerto Rico and the Virgin Islands. NARUC represents State Public Service Commissioners who regulate essential utility services, such as electricity, natural gas, telecommunications, water and wastewater. NARUC's Critical Infrastructure Committee provides a forum for State regulators, in collaboration with their federal counterparts, to analyze solutions for our country's utility infrastructure security and delivery concerns. "The Association is grateful to Commissioner Fay for stepping up to take charge of this important committee to provide continuity and expert leadership," said NARUC President Michael Caron.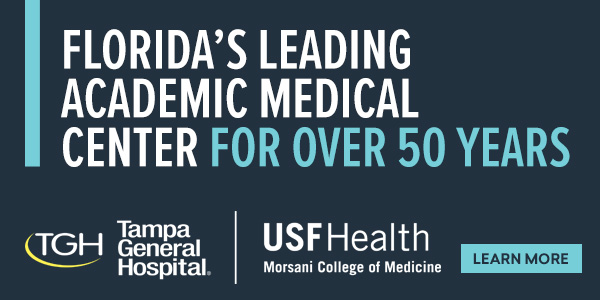 — 'Save the Clock Tower' —
Historic preservation as a state priority might seem counter to Florida's own "develop first, ask questions later" history. However, the Secretary of State's Office is rolling out a statewide initiative to celebrate National Historic Preservation Month with the theme of "People Saving Places." The intent is a focus on historic resource surveys, which is the primary data-gathering tool used to determine a place's historic significance.
People can document places of historic significance in their own communities through the Preservation Month Historic Resource Form, which is available online. The form includes areas for people to submit information on the structures, like location, history and photos. The project is intended to increase awareness of how Florida's historic resources are documented and included in the Florida Master Site File, which is the state's official inventory of historical and cultural resources.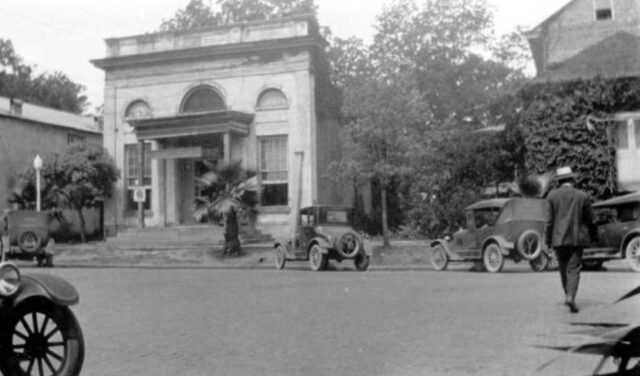 "Identifying and documenting Florida's historic resources is critical to understanding our state's history," Secretary of State Cord Byrd said. "Historic resource surveys are the fundamental building block of historic preservation. National Historic Preservation Month is the perfect opportunity to emphasize the importance of historic resource surveys in documenting places that are important to all Floridians."
The Department of State houses the Division of Historical Resources, which in recent years awarded grants to organizations in cities and towns across the state to conduct historic resource surveys. A concentrated effort in 2021 to document historic structures in areas affected by Hurricane Michael resulted in more than 13,000 new entries into the Florida Master Site File.
"The variety of historic resources captured by these surveys illustrate the development of communities in the Florida Panhandle region, and the information contained within the surveys can now assist state and local governments in decision-making regarding historic resources and future development," according to a State Department announcement.
And for people living around Tallahassee, the Department's hosting a series of events throughout the month. That list can be found at is.gd/historicpreservationmonth.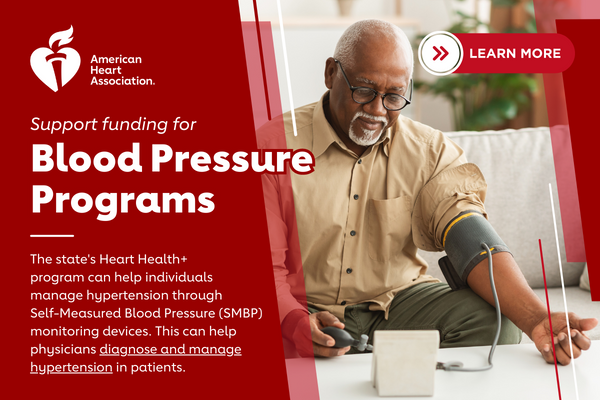 — Cash for grass —
Florida lawmakers are looking to save the seagrass with new legislation approved during the final week of the 2023 Session.
Florida's seagrass has seen a decline in the last century or so, with especially rapid deterioration in the last couple of decades.
The new measure (SB 724) sets up a new program within the Department of Environmental Protection (DEP). The Seagrass Restoration Technology Development Initiative brings together DEP, Mote Marine Laboratory and the University of Florida to develop innovative technologies to help protect Florida's seagrass ecosystems.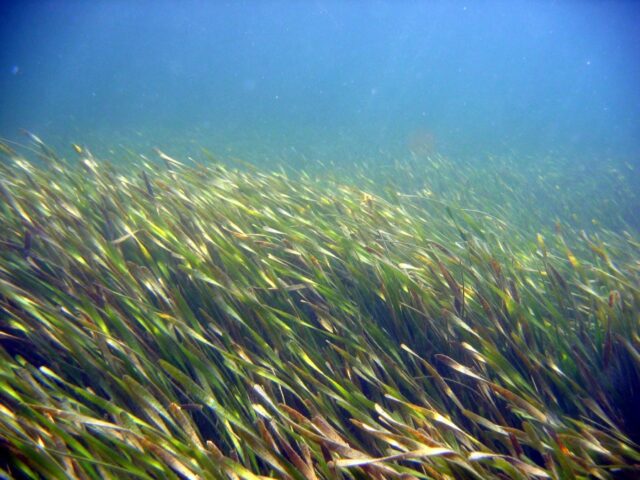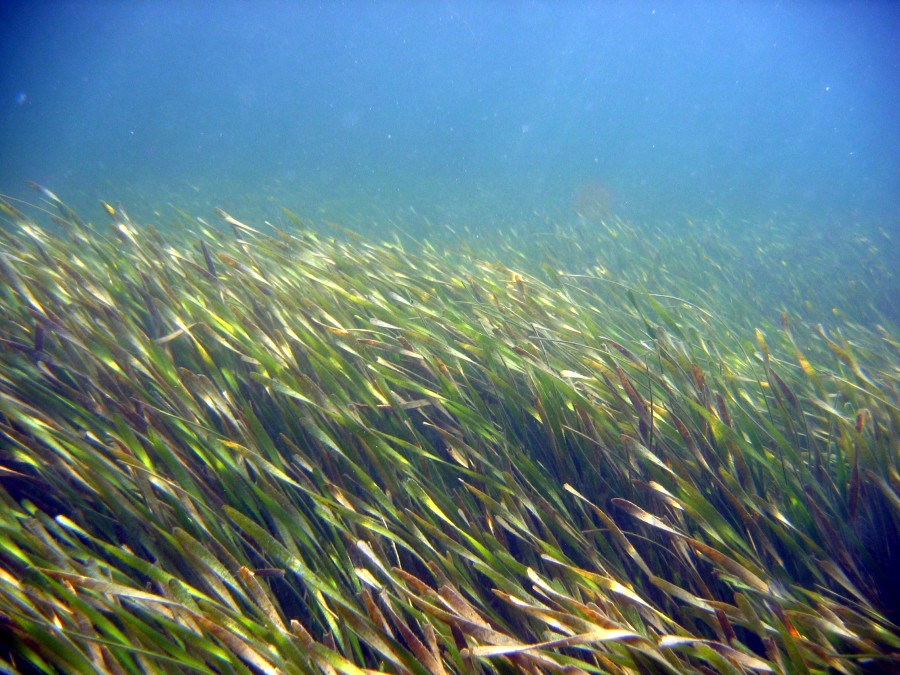 The project aims to create a 10-year "Florida Restoration Plan" to apply any suggested fixes. Lawmakers are slotting $2 million per year into the project, starting in the upcoming fiscal year through the 2027-28 fiscal year.
Bradenton Republican Sen. Jim Boyd sponsored the legislation.
"The rapid loss of seagrass in Florida poses a threat to our precious marine ecosystem," Boyd said. "Working together with Mote Marine Laboratory, the University of Florida, the Florida Department of Environmental Protection and other stakeholders, I'm confident we can develop and implement a strategy to effectively reverse seagrass loss and restore this important habitat for small marine mammals."
The measure also sets up an Initiative Technology Advisory Council, which would meet at least twice a year. The Council would include representatives from a wide array of interested parties including marine science experts, natural resource representatives, research groups, private organizations and more.
The push to protect Florida's coastal ecosystem was not controversial this Session. Lawmakers in both chambers approved Boyd's bill unanimously. It will next head to DeSantis for his signature.
— Curtis' Law —
The loss of a child is among the most devastating tragedies that can befall a family.
Murder compounds that pain and being kept in the dark about how the child was killed and what police are doing to solve the case can make it all but unbearable.
But while Florida law currently provides a list of rights for victims and witnesses of crimes, there is no specific mandate for law enforcement agencies to provide investigative and contact information to the families of murdered minors.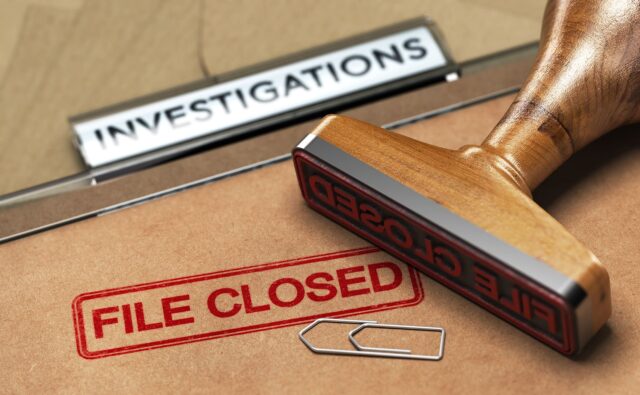 That may soon change.
On Wednesday, lawmakers unanimously approved SB 233, which would require that during criminal investigations of the death of a minor, the investigating police agency must provide their next of kin with detailed information about the case.
The bill, if approved by DeSantis, would require police to provide a minor's next of kin — including family members and/or guardians — with information including:
— The contact information for the primary personnel investigating the case.
— The case number for the investigation, if applicable.
— The status of the investigation.
— A list of the minor's personal effects that were found on or with them and information on how their families or next of kin can collect those items.
Police would be able to withhold information about the minor's possessions at the time of death if doing so could jeopardize or interfere with an active investigation. They would also be permitted to deny investigative information at their discretion.
SB 233 is called "Curtis' Law" because of Curtis Williamson, whose 1997 death in San Diego was originally ruled an accidental drowning. His mother, Patricia Ward, didn't buy that explanation and spent the next two decades collecting evidence that pointed to an altercation that proved fatal for her 16-year-old son.
In 2017, the San Diego Police Department and County Medical Examiner's Office changed the manner of death to homicide.
Ward now lives in Florida and is a member of Crime Survivors for Safety and Justice, which seeks more considerate laws across the country. Last August, Gov. Gavin Newsom signed a California version of "Curtis' Law," which took effect at the beginning of 2023.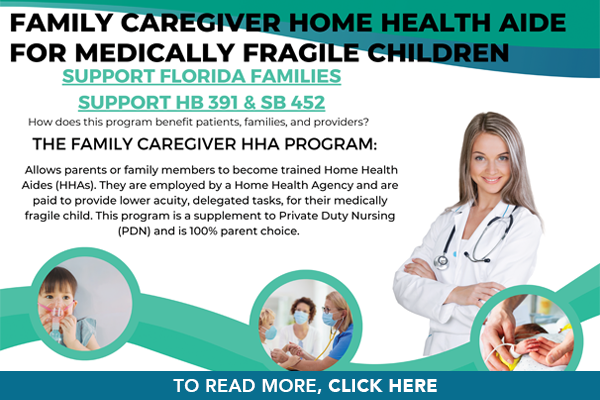 — Another tool in the box —
Parents of children with developmental delays — those in exceptional student education — will have the option of holding their children back before kindergarten starts so the fledgling students won't face being held back in later grades, according to legislation (SB 290) that won the Legislature's unanimous approval.
The way it is now, all students must score a level 2 or higher on a standardized language test to be promoted from third grade to fourth. But the law makes it so that those who don't score high enough will be promoted despite the low score if they were retained in a prekindergarten program.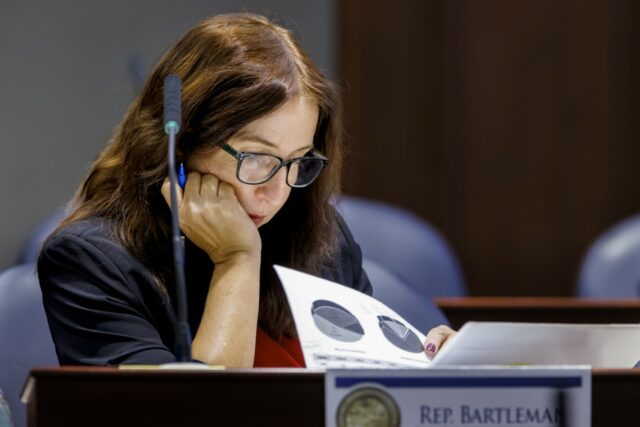 The bill is a bipartisan effort: Democratic Rep. Robin Bartleman and Republican Rep. Fred Hawkins sponsored the bill (HB 223) that was swapped out for the similar legislation that Democratic Sens. Shevrin Jones and Lori Berman filed.
It makes sense on a number of levels, Bartleman said. First, it gives kids who aren't ready for kindergarten extra time to catch up before class sizes get bigger and the pace of learning increases. Also, it spares kids the trauma of facing mandatory retention in third grade and then separation from their friends.
"Studies show that the earlier a retention occurs, the better the educational outcomes for the child," Bartleman said. "This time gives students the opportunity to strengthen their communication, literacy and fine and gross motor skills. This is another tool in the box for parents of students with a disability or with a global developmental delay."
— We're not gonna take it! —
Democrats did not like a bill (SB 714) that its Republican sponsors said would give cities more tools to deal with short-term vacation rentals booked over Airbnb and VRBO.
These bookings have become a focus of bipartisan concern as they are lighting up residential neighborhoods with partying vacationers. And Democrats thought the legislation didn't go far enough to quell the concerns of long-term residents of these neighborhoods hoping to get up for work the next morning or put a baby to sleep.
But the House Republicans' amendment that took away cities' right to fine rentals not properly complying with local registration rules proved too much — it was like 2011 all over again for Senate Republicans. That's when the Legislature pre-empted cities from passing ordinances that could limit the duration and frequency of these rentals.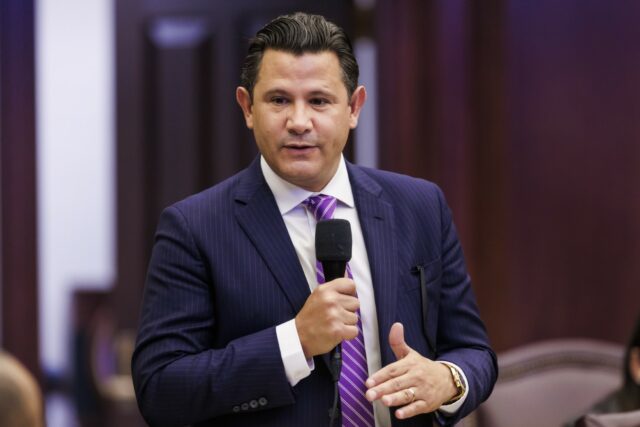 "We wanted to give additional tools to local governments to deal with local registration when it comes to vacation rentals and the House had a fundamental difference with that," bill sponsor Republican DiCeglie said. "They essentially removed those provisions, weakened the ability for local governments to essentially have the authority to regulate vacation rentals …"
"Any questions?" Passidomo said and then recognized Sen. Jason Pizzo.
"Are we taking that?" the Miami Democrat asked, setting off gales of laughter.
"Oh, just you wait," Passidomo replied.
DiCeglie replied: "Senator, good things come to those who wait."
The bill was sent back, refusing the amendment. If it happens, next year will be the fifth year that vacation rental regulation will be up for discussion.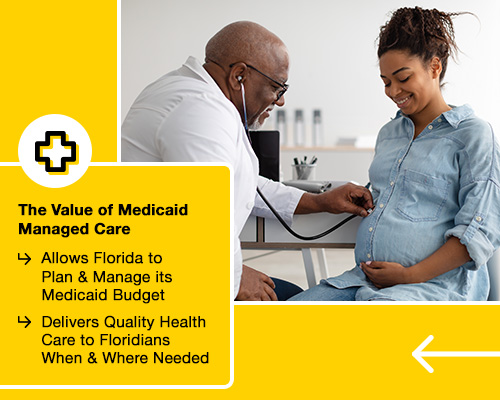 — 'Without humanity' —
Rep. Susan Valdés is condemning what she calls an anti-immigrant bill (SB 1718).
The bill implements sweeping pre-emptions on local governments meant to keep undocumented migrants from crossing the border.
That includes making driver's licenses that other states issue for undocumented migrants invalid in Florida and prohibiting Florida counties and municipalities from working with nonprofits to give migrants identification cards.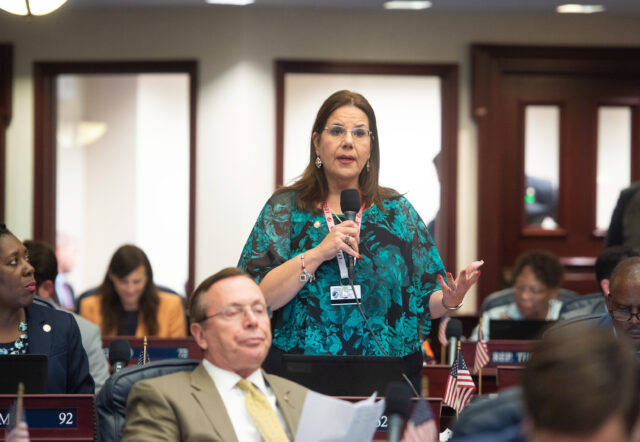 It also requires hospitals that get Medicaid funding to collect data on a patient's immigration status; employers of more than 25 employees to use the E-Verify system to ensure each new employee is in this country legally; upgrades penalties for those employers caught not ensuring that all employees are in the country legally, including suspension of violators' licenses to operate; criminalizes bringing undocumented immigrants into the state; allocates $12 million for migrants to be moved as was done last September when the Governor jetted 48 Venezuelans from San Antonio, near the border, to Martha's Vineyard.
"SB 1718 is an anti-immigrant bill which is cruel and is without humanity. The provisions of this bill go directly against the values of family and liberty. We as Americans must reject these attacks on communities who cannot make their voices heard" Valdés said. "I will continue fighting for every single Floridian with everything I have. These attacks on family and liberty should never be tolerated."
Showing opposition, Valdés wore a Cuban American flag lapel pin upside down on the House Floor before the end of Session Friday, a move meant "as a signal of dire distress" and used "in instances of extreme danger to life or property."
Valdés is the American-born daughter of Cuban immigrants.
— Summer slide —
In the final tally, every Representative or Senator voted for taking on the "summer slide" — when kids forget what they learned in school.
The House and Senate unanimously agreed to try year-round schooling at five school districts starting in the 2024-25 school year. It's going to be an experiment.
Rep. Patricia Williams proposed the legislation (HB 891), inspired by the documented learning loss that happened during the pandemic and research showing that juvenile crime rates increases with the summer temperatures.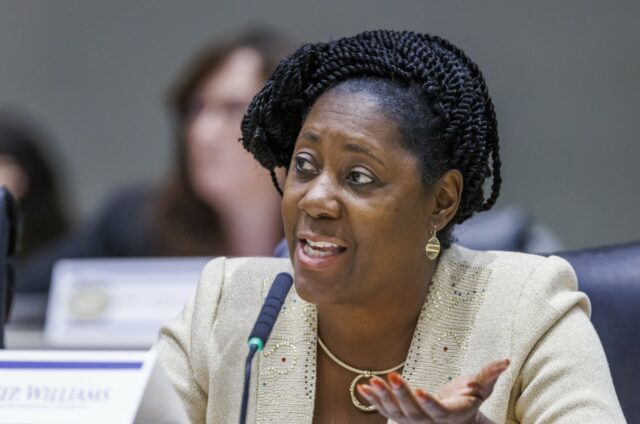 After all, kids are no longer needed for harvesting crops in the field, as it was when the school calendar was first designed. And climate-controlled buildings now make it so that formal education during the summer months would be no sweat.
Sixteen public schools in 10 school districts already offer year-round school, according to a staff analysis of the bill.
When the experiment ends, the legislation calls for the Education Commissioner to report back to the Governor and the Legislature about whether the state should adopt a year-round school for all students.
The five chosen school districts will include a mix of urban, rural and suburban districts. The experiment in moving around days is not expected to cost anything extra. What kid wouldn't vote for trying it out?
— Call to action —
After another dejecting Session for Democrats, Miami Gardens Sen. Jones plans to mobilize a coalition of voting and civil rights groups "over the coming months' to re-register progressive voters and turn the tide.
Floridians entrust state lawmakers to address their problems and needs, from dealing with the property insurance crisis, gun violence and skyrocketing housing costs to ensuring access to clean water and health care, Jones said while blasting Republicans for missing "real opportunities" to deliver on those priorities in favor of pursuing "dangerous, divisive attacks" on education, reproductive rights and Florida's most vulnerable residents.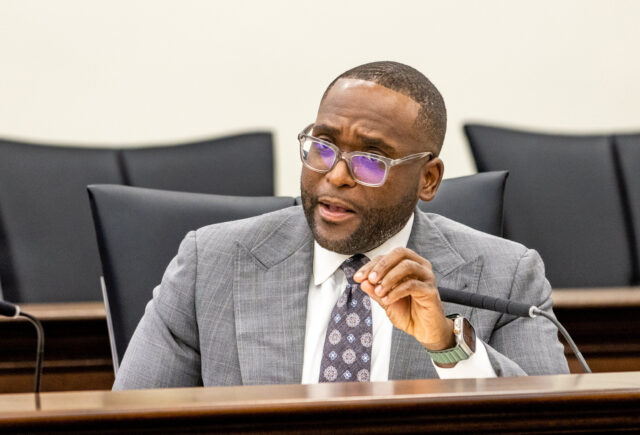 "Last year, Republicans once again made it tougher for people to vote, passing restrictions to kick Floridians off vote-by-mail lists after every General Election," he said.
"Our team continues to partner with voting and civil rights organizations across the state in opposition of these voter suppression efforts and will work to add voters back onto the rolls to ensure every voice is heard and represented. I look forward to traveling the state to visit with Floridians and hear how the state can better serve them and their families."
Jones ran a similar effort last year called Operation BlackOut to boost mail-in voting among Black and Brown Democrats statewide.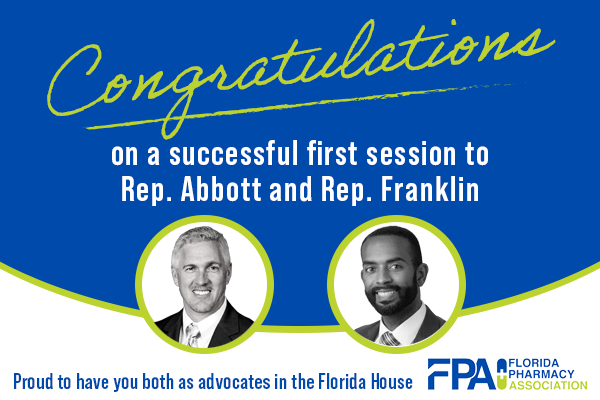 — Big Blue approves —
Never mind union complaints on paycheck protection. Florida's Police Benevolent Association counts the Session as a win.
Decisions by the Legislature should protect the benefits for police officers and the solvency of the Florida Retirement System, according to Florida PBA President John Kazanjian.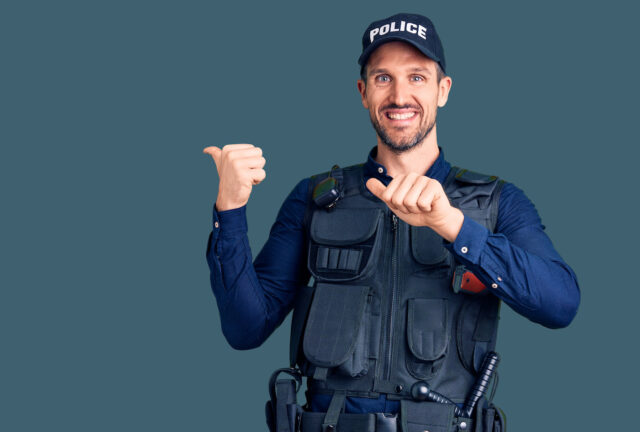 "I'm very pleased to report that this Legislative Session was one of the most productive legislative sessions we've ever had," he said. "Our legislative accomplishments, from pay raises to restoring FRS requirements to an increase in the DROP interest rates, prioritized the needs of many of our members."
Also, the president of the Palm Beach County PBA, Kazanjian said the wins by police unions on these issues will both help recruit new officers to Florida and take care of those who already served.
"These new measures will also go a long way in helping our law enforcement agencies recruit and retain the most qualified men and women to join our ranks and serve on the front lines of maintaining public safety throughout our state," he said.
"I want to thank our entire leadership team for their work in ensuring our priorities were addressed in this Legislative Session. I also want to express our gratitude to all the legislative leaders and committee chairs who had our backs throughout the Session."
— Reliable power —
Four Florida municipal electric utilities have earned a Reliable Public Power Provider (RP3) designation from the American Public Power Association for providing reliable and safe electric service.
Recipients include Beaches Energy Services, Homestead Energy Services, Keys Energy Services and Ocala Electric Utility. They are among 271 public power utilities nationwide to hold the designation.
The designation, which lasts three years, recognizes public power utilities that demonstrate proficiency in four key disciplines — reliability, safety, workforce development, and system hardening and strengthening. Criteria include sound business practices and a utility-wide commitment to safe and reliable delivery of electricity, according to the Florida Municipal Electric Association.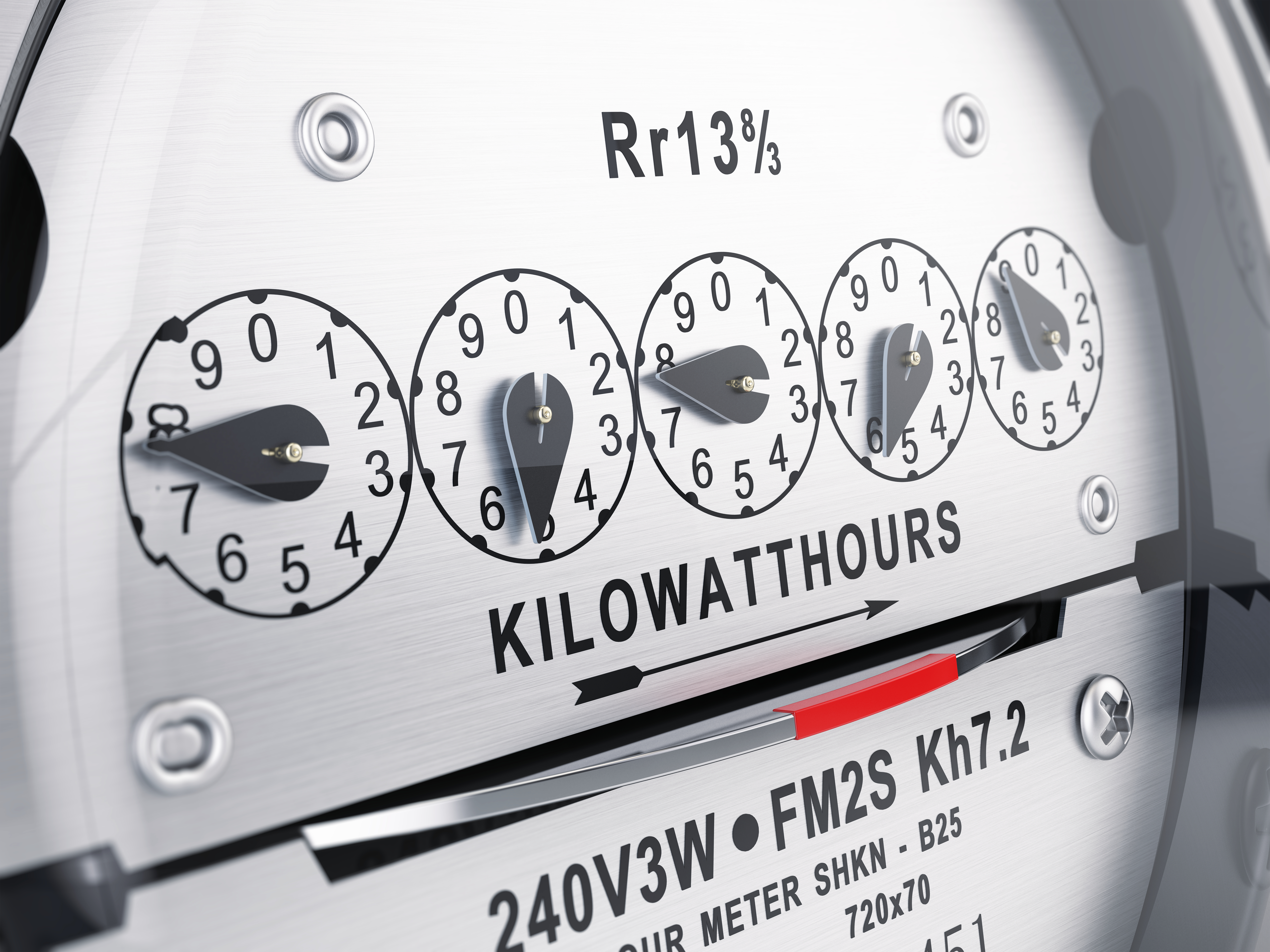 "Receiving an RP3 designation is a great honor signifying a utility has demonstrated commitment to industry best practices," said Troy Adams, American Public Power Association RP3 Review Panel chair and general manager at Manitowoc Public Utilities in Wisconsin. "Ultimately, the culture developed from this pursuit of excellence and continued improvement through the RP3 program results in measurable value delivered to the local community."
A total of 12 utilities in Florida have RP3 designation: City of Tallahassee, Fort Pierce Utilities Authority, Gainesville Regional Utilities, JEA in Jacksonville, Kissimmee Utility Authority, City of Leesburg, City of Mount Dora, New Smyrna Beach Utilities Commission, Beaches Energy Services, Homestead Energy Services, Keys Energy Services and Ocala Electric Utility.
"We couldn't be prouder of our member utilities that are honored with this designation," said Florida Municipal Electric Association Executive Director Amy Zubaly. "This is the culmination of a lot of work from a lot of people who really care about powering their communities. But, for these utilities, this designation is not a final destination. We are committed to continuing to look for ways to improve our operations and service to our customers."
The Florida Municipal Electric Association represents the unified interests of 33 public power communities across the state, which collectively provide electricity to more than 4 million residential and business consumers.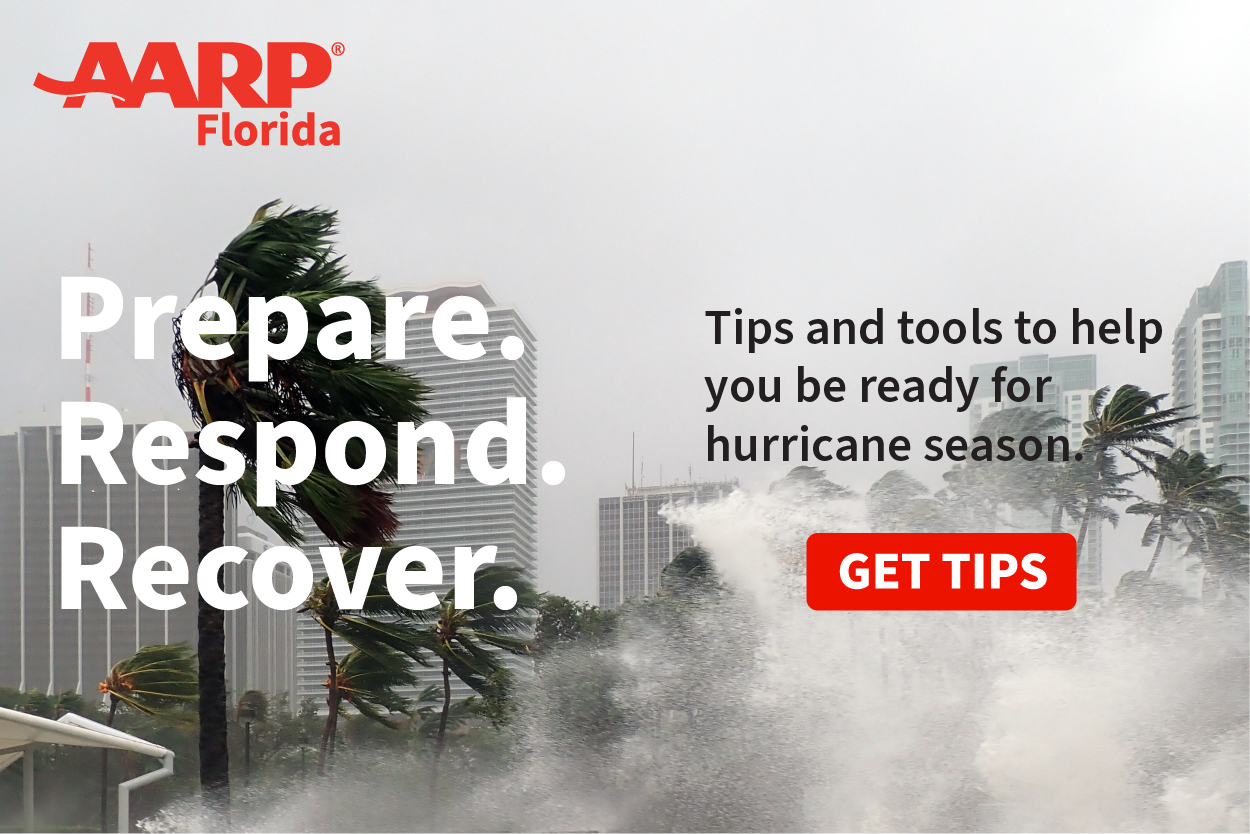 — Natural gas tax cut —
The Florida Natural Gas Association is thanking Florida's legislative leadership for increasing access to clean and reliable natural gas across the Sunshine State.
A bill from the House Ways & Means Committee and Rep. Stan McClain (HB 7063) cuts taxes on natural gas equipment, extends a tax cut on natural gas fuel, and promotes the production of renewable natural gas. The measure cleared both chambers and next heads to the Governor for his signature.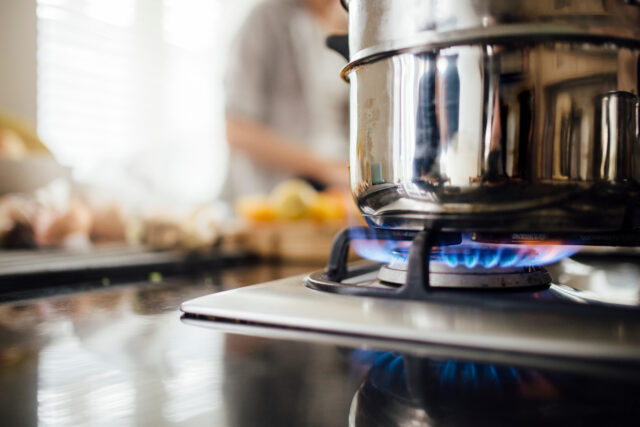 "While other states are imposing dangerous policies to ban natural gas and natural gas appliances, we have the freedom to use clean, reliable natural gas here in the Sunshine State," said Dale Calhoun, executive director of FNGA. "These tax cuts make natural gas appliances and equipment more accessible to consumers so they can enjoy all the benefits of this American energy source. We are grateful to Senate President Kathleen Passidomo, House Speaker Paul Renner and Chair Stan McClain for their leadership and support for domestic energy."
The bill provides a one-year sales tax exemption, from July 1, 2023, to June 30, 2024, on the retail sale of gas ranges and cooktops.
In addition, the legislation establishes a 14-week sales tax holiday from May 29 through Sept. 4, 2023, for recreational equipment, including outdoor gas or charcoal grills priced at $250 or less.
The bill also extends tax exemptions on natural gas fuel to Jan. 1, 2026. The program was expected to expire Jan. 1, 2024.
The bill promotes the production of renewable natural gas (RNG) by imposing a permanent exemption on machinery and equipment purchased for the purpose of RNG production.
RNG is generated from biogas, landfill gas or wastewater treatment gas. The source is refined to a methane content of 90% or greater, which may be used as transportation fuel or for electric generation or is of a quality capable of being injected into a natural gas pipeline.
— Taking care of business —
It started with addressing Florida's toxic legal climate.
But that's not where it stopped.
At Sine Die, the Associated Industries of Florida was praising legislators for tackling a spate of lawsuit-related changes as well as creating more affordable workforce housing options.
AIF said the sweeping lawsuit changes, championed by Renner, will "put a stop to lawsuit abuse, bring much-needed balance back to the system and cut the tort tax that Florida businesses and consumers have been forced to pay for far too long."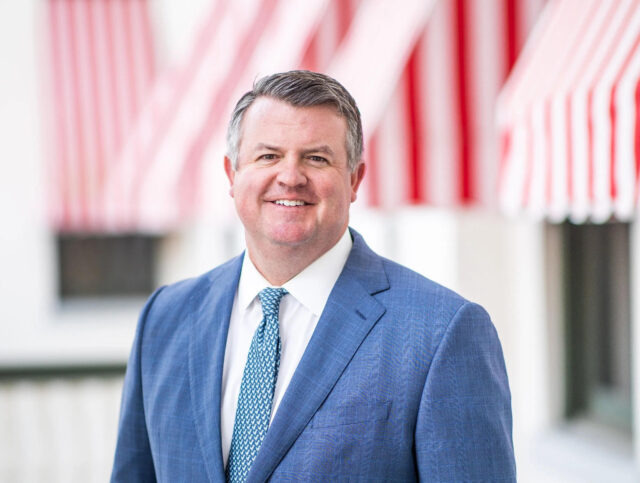 With regards to workforce housing, AIF said ensuring employees can live where they work was another top priority for the business community. The comprehensive workforce housing legislation crafted by Passidomo provides the resources and policies needed to address this critical issue and increase housing options throughout the state, AIF said.
"On behalf of our members, AIF applauds President Passidomo and Speaker Renner for their collaborative efforts this Session to support and protect Florida businesses and ensure our great state continues to thrive," said AIF President and CEO Brewster Bevis.
"We also want to recognize and thank the entire Florida Legislature for the time they dedicate to this process, which takes them away from their own families and businesses for weeks on end, and the hard work they put in to serve all Floridians and make our state a better place to live and do business."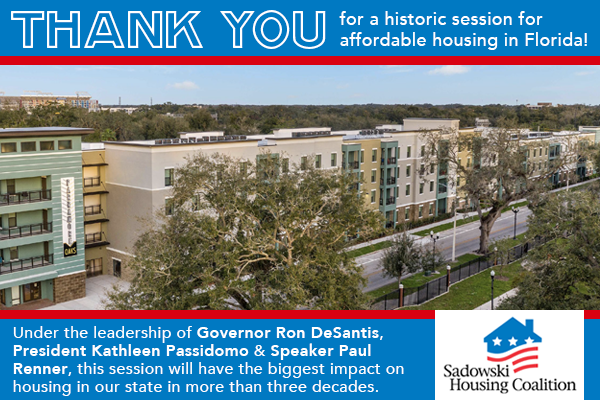 — Making a caring connection —
AARP Florida has joined forces with 211 and United Way Worldwide to connect Florida caregivers with the people who can help give them attention and care.
Dialing 211 connects callers with a free health and human services information and referral help line. People can help address necessities such as housing, food and employment that take the focus off caregiving.
Additionally, the referral service can help callers connect to local services and organization; simplify access to specialized help; and help the family caregiver navigate their own personal concerns and challenges that come with caregiving.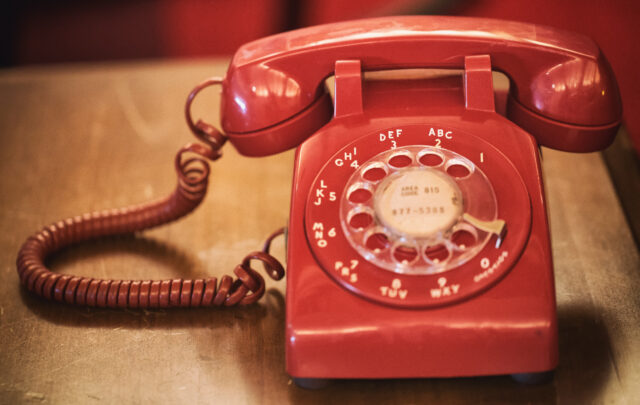 "As champions for Florida's 2.7 million caregivers, we know at AARP that caregiving can be a complex and challenging role and many may not know where to turn to for help or may be overwhelmed by the sheer number of resources available," AARP Florida State Director Jeff Johnson said. "211 simplifies the process by helping caregivers navigate the health care system, access financial assistance and emotional support in their communities, and more."
Joshua Pedersen, Senior Director of 211 at United Way Worldwide said that nationally there's been an increase in demand for local services
"Often, someone might call, text or chat 211 to find out what support is available for their loved one, and the call specialist is trained to hear when they need more support for themselves, too. By joining forces with AARP, this will help fill a critical resource gap."
— Mental health money —
Mental health advocates are widely praising the Florida Legislature for this year's budget.
Legislators agreed to a 15% rate increase in the new state budget for behavioral health services which advocates say is the largest increase that has been handed out in decades.
The Florida Behavioral Health Association said the increase would help more than 70 community health and substance provider members stabilize and increase access to behavioral health care.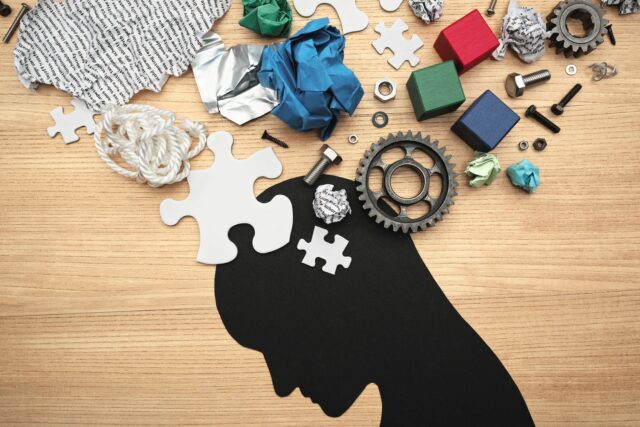 "The monumental increase in recurring funding will be transformative to the hundreds of thousands of Floridians we serve each year in all 67 counties," the association said in a statement. "These vital services are available to Floridians who are uninsured, underinsured and Medicaid eligible — today families across the state are breathing a sigh of relief."
Legislators not only increased provider rates but also enhanced funds for Florida's central receiving system, which is the entry point for individuals and families experiencing a crisis. The association said that this gives people round-the-clock access to "lifesaving care."
Rep. Sam Garrison said he plans to make mental health funding a top priority for the 2024 Session.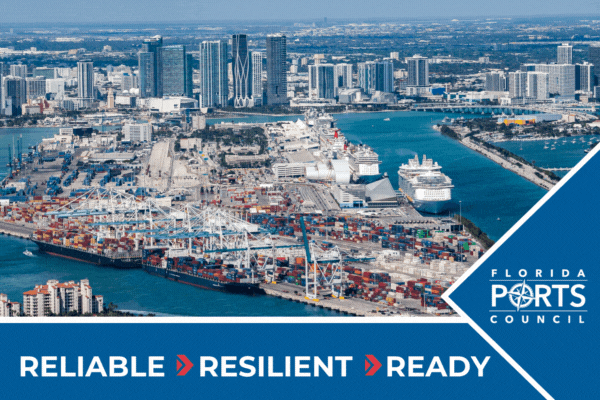 — Draggin' wagons —
AAA — The Auto Club Group praised lawmakers for passing a bill aimed at keeping tow truck drivers and the motorists they're helping a little safer.
HB 425 bolsters Florida's "Move Over" law, which mandates drivers either move over a lane, or pump the brakes until they're going under 20 miles per hour whenever they cruise by an emergency vehicle with its flashing lights on.
Current law only applies to public safety vehicles such as police cars, ambulances and fire trucks. The bill OK'd by lawmakers will add broken-down vehicles to the list. If signed, Florida would become the 15th state to require motorists to move over for a broken-down vehicle.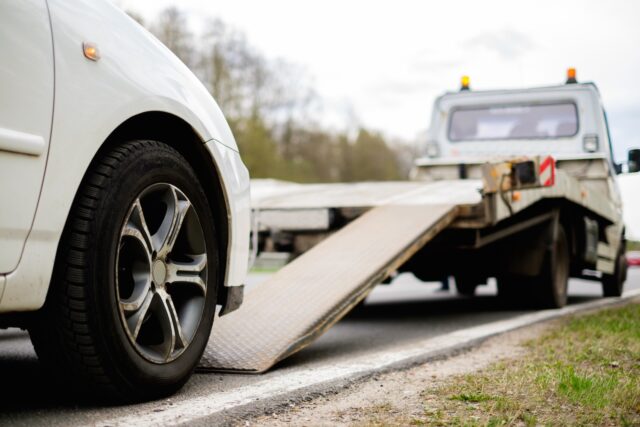 "AAA began advocating for a stronger law late last year with our 'Move Over for Me' campaign," said Mark Jenkins, public relations manager for AAA. "We are extremely grateful that Florida lawmakers took this necessary action to enhance protection for all motorists, in addition to the first responders who come to their aid."
According to AAA, stats back up the law's necessity — nearly 350 people are struck and killed outside a disabled vehicle on the roadside every year, and about two first responders (including tow workers) are killed on the job every month.
"These heroes put their lives on the line every time they rescue someone on the roadside," said Jenkins. "We ask that drivers minimize distractions and constantly pay attention to the road ahead of you. Doing so could save lives."
— Reading bucks —
Universal Property & Casualty Insurance has donated $1 million to Florida's free reading program, the New Worlds Reading Initiative. And company representatives participated in an extra special celebration with a class of third graders.
The company presented the check at a ceremony at Coconut Palm Elementary School in Miramar where former Miami Dolphins quarterback Dan Marino and Clifford the Big Red Dog met with third grade students.
The University of Florida Lastinger Center's New Worlds Reading Initiative is a first-of-its-kind statewide program that provides free books and reading activities to eligible students in kindergarten through fifth grade and delivers them directly to kids' homes. Enrolled students receive one book each month of the school year. This year, students will also receive three bonus books.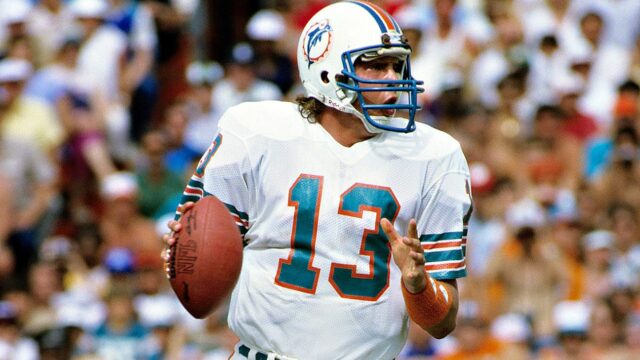 Since its launch in late 2021, the initiative has provided more than 2.7 million books to Florida students.
"Giving back to our local community is one of our priorities at Universal, and we're proud to partner with New Worlds Reading Initiative to help children grow academically and better prepare for their futures," said Universal Property and Casualty Insurance CEO Steve Donaghy.
At the ceremony, kids were able to ask Marino about his football career and favorite books and take photos with The Big Red Dog. Each student received a free book, an at-home reading activity and information about signing up for the free book program.
"We are truly grateful to Universal for their support of literacy and young readers across Florida," said UF Lastinger Center Associate Director Shaunté Duggins, the New Worlds Reading Initiative head. "Children and their successes are at the heart of what we do. Our partners make it possible."
The New Worlds Reading Initiative targets students who are not yet reading at grade level. The goal is to provide books, materials and education that will foster a lifelong love of reading. Books delivered in the program are selected in collaboration with the Florida Department of Education and are available in multiple languages.
Capitol Directions

DeSantis '24 — Up arrow — Lawmakers are taking 'if you love someone, let them go' maxim a little too far.
Tally law firms — Up arrow — They bill in six-minute increments, in case you haven't heard.
Disney — Down arrow — Not even a Gov. Don Bluth administration could land this many gut punches.
E.O.G. — Up arrow — Write a dollar amount on this napkin and slide it across the desk. APPROVED.
Jeanette Nunez — Up arrow — If you ever see her in Tally again, it means Dion 2024 did better than expected.
Paul Renner — Up arrow — Is there anyone who isn't happy about the KidCare expansion? Didn't think so.
Doug Broxson, Tom Leek — Up arrow — Session wrapped with enough daylight to drive home — what else needs to be said?
Linda Chaney — Up arrow — Some would say she took PBMs down a peg, but the Speaker Pro Tempore would say she vanquished the literal devil and that sounds a lot cooler.
Travis Hutson, Wyman Duggan — Up arrow — Insurers aren't getting carte blanche after all.
Lauren Book, Kelly Skidmore — Up arrow — They got menstrual hygiene products into schools … it's a big win, but we're not sure if we're allowed to acknowledge it before the bell rings.
Aanya Patel — Up arrow — "Successfully got a bill passed in the Florida Legislature" will look good on Ivy League applications.
Jason Pizzo — Up arrow — Like the Senate President said, "Don't get used to it."
Darryl Rouson — Up arrow — He's not giving up on Black farmers' cannabis licenses, nor should he.
Shev Jones, Kiyan Michael — Up arrow — Nobody had this team-up on their bingo card. Still, they deserve props for Curtis' Law.
Linda Stewart, Griff Griffitts — Up arrow — Nice job and all, but where else are we going to get our Darden gift cards?
Christine Hunschofsky, Dana Trabulsy — Up arrow — Bipartisanship can save lives … literally.
Fentrice Driskell — Up arrow — African American cemeteries made it to the finish line.
Will Robinson — Up arrow — What does $40M in sprinkles look like?
Laura DiBella — Down arrow — Hope she passed around her resume in Japan.
House Democrats — Down arrow — Who?
Children's hospitals — Up arrow — Just keep doin' what you're doin' — we'll cover the tab.
Jacksonville — Up arrow — Welcome to the Gator Nation.
League of Cities — Down arrow — Hey, at least they won't have to fight home rule bills anymore, right?
Manatee Co. — Up arrow — We want to believe the Guy Harvey Academy of Arts and Science has a mandatory sportfishing-shirt-and-cargo-shorts dress code. Don't ruin this for us.
Minor leaguers — Down arrow — Just FYI, the California Penal League offers competitive pay plus bennies.
New College of Florida — Up arrow — We know they don't do grades, so … um, congrats on the satisfactory Session?
Chad Chronister — Up arrow — Get ready for the ultimate dog park.
Biomedical security state — Down arrow — Checkmate, Fauci! Fauci? Fauci? You there, man?
CBDC — Down arrow — More like GTFO.
Daniella Levine Cava — Down arrow — There's a new Sheriff in town … well, there will be. Either way it's not your call anymore, Madame Mayor.
Sleeping in — Up arrow — It'll be the hip thing to do in three years.
TikTok — Down arrow — We're only giving you one shot, Triller. Don't waste it.
Tow truck drivers — Up arrow — You better pump the brakes for the draggin' wagon.
The Adkins family — Prayer hands — They channeled their grief for the greater good.
Lewis Hamilton — Up arrow — We found DeSantis 2024's slogan: "It's no different to when we were in Saudi."
Dude eating cake — Up arrow — *LAY OFF ME I'M STARVING.*
Leon Co. bail bondsmen — Up arrow — Q2 profits are way up year-over-year.
4th Floor — Down arrow — A ghost town this last week. Remember when people actually stood there fueled only on M&Ms, bourbon and cigarettes?
"Continuing the conversation" — Down arrow — It still means you lost.
#CateSineDie — Crossways arrow — We miss it, but we understand why Kevin Cate let it go.
Henry Mack — Crossways arrow — No he didn't get the FGCU gig, but we hear there are good things in store for this good guy.
Andrew Gillum — Up arrow — He should have walked out of court and said, "I'm going to Disney World."
FSU Football — Up arrow — We're cautiously optimistic.