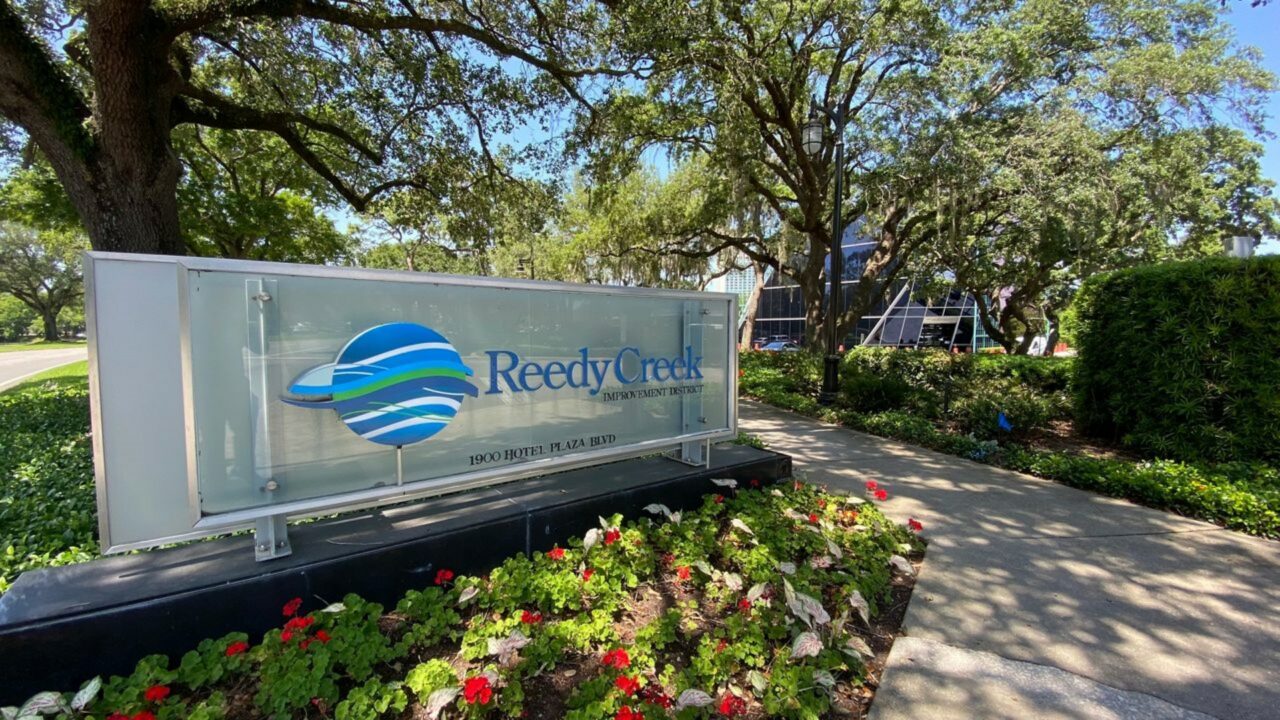 Disney argues the DeSantis tourism board's lawsuit is "moot" because of a new state law the Governor signed this month.
Walt Disney Parks and Resorts wants to dismiss the lawsuit filed by the Gov. Ron DeSantis-appointed tourism board in Orange Circuit Court this month.
The lawsuit centers around development agreements Disney made with its outgoing Reedy Creek board in the weeks before the state took it over and DeSantis appointed five new members. In the state lawsuit, the new board members accused Disney of making "11th-hour deals" that stripped them of their power to regulate Disney World's special taxing district.
In a motion filed Tuesday, Disney pointed to a law DeSantis signed this month that retroactively nullifies the agreements between Disney and its old board.
"That legislation renders Plaintiff's complaint moot because it makes any order this Court could issue — in either party's favor — legally irrelevant," Disney in the court filing.
Disney went on to say, "In short, any declaration about the contracts' enforceability, voidness or validity — either way — would be an advisory opinion with no real-world consequence. Trial courts in Florida are forbidden from issuing advisory opinions."
If the lawsuit isn't dismissed, Disney is asking for the court to pause the lawsuit until there is an outcome reached for Disney's federal lawsuit filed against DeSantis and the tourism board.
"This motion by Disney is entirely predictable and an acknowledgment they know they will lose this case," said Alexei Woltornist, a spokesman for the tourism board, in a statement.
In the federal lawsuit, Disney accused Republicans of retaliating against the company after Disney spoke out last year against the state's parental rights in education legislation, which critics call the "Don't Say Gay" law.
The fight between Disney and DeSantis has garnered national attention as the feud has dragged on for more than a year.
Besides the lawsuits, it has led to DeSantis taking control of Disney World's governing board and quipping about building a prison outside Disney World. Lawmakers also passed legislation opening up the Disney World monorail to state inspectors for the first time.
The DeSantis-appointed tourism board members have accused Disney of approving the development agreements at the last minute and refusing to work with the new board members.
"In an effort to stymie Florida's elected representatives, Disney covertly cobbled together a series of 11th-hour deals with its soon-to-be-replaced puppet government. Disney hoped to tie the hands of the new, independent Board and to preserve Disney's special status as its own government in the District for at least the next thirty years," the tourism board's lawsuit said.