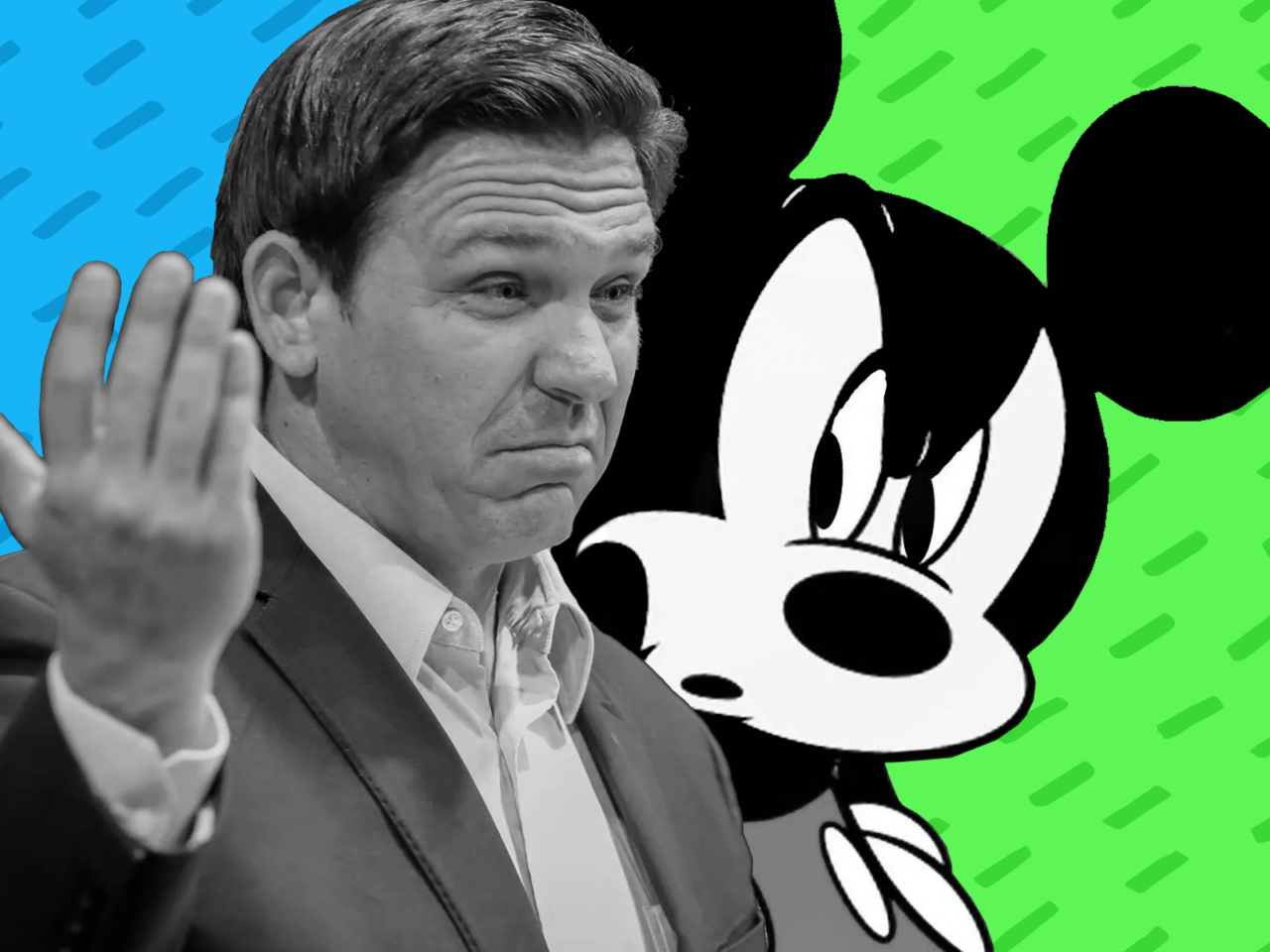 'What the Legislature did was affect Reedy Creek, which is a public entity.'
Conservative rivals may carp about Gov. Ron DeSantis' war with The Walt Disney Co., but the Florida Governor continues to stand his ground.
In an interview with The American Conservative, DeSantis doubled down on his contention that attacks on the company's previous "special privileges" do not constitute an attack on the "free market."
"What is a free market? Does an absence of government necessarily mean free market? I would say, sometimes, absence of government could just devolve into corporatism, and I think too many people on the Right have basically been corporatists over the years," DeSantis contended.
DeSantis also reframed the actions against Disney, including the dissolution of the Reedy Creek Improvement District, as a way of reformulating a "public entity" and not an attack against a private company.
"What the Legislature did was affect Reedy Creek, which is a public entity," DeSantis said. "They didn't do anything to touch Disney's free speech rights."
The Governor contended the Legislature's actions were limited in scope, while dismissing as "ridiculous" the idea of "a First Amendment right to corporate welfare or having a local government that you basically control with no accountability."
"Did they pull ABC's broadcast license? Did they say Disney can't speak out about anything? Of course not. They took a government that had been authorized by the state of Florida that, yes, had been basically corrupted by Disney's influence and run by Disney, and they put accountability on it."
DeSantis made similar points in a national radio interview this week.
"Don't tell me that it's free market principles to have one company run its own government and live under different rules than everybody else. They had an arrangement that no other business has ever had. It's outlived its usefulness and there's a new Sheriff in town," DeSantis said on the Guy Benson Show.
Republicans have pounced on the issue, meanwhile.
Nikki Haley, a 2024 candidate, has urged DeSantis to "hash it out" with Disney. Others have taken similar positions.
"I think he thrives on news cycles. He wants to do whatever allows him to get in the news cycle, but he's off by half," said Vivek Ramaswamy.
Last month on Fox News Sunday, former Arkansas Gov. Asa Hutchinson said DeSantis punishing Disney was "not what Republicanism is about. It's not what a conservative is about."
Former Vice President Mike Pence likened "government activism" from DeSantis to that of California's Gavin Newsom, comparing Florida's handling of Disney to how California dealt with abortion pills.
"To me, it's the same kind of government activism — one on the Right, one on the Left, and both are wrong," Pence told Yahoo! News.
New Hampshire Gov. Chris Sununu made similar arguments, contending that "if we're trying to beat the Democrats at being big-government authoritarians, remember what's going to happen."
"Eventually they'll have power in a state or in a position, and they'll penalize conservative organizations and conservative nonprofits and conservative ideas. That's the worst precedent in the world."
Former President Donald Trump has made similar points.
"DeSanctus is being absolutely destroyed by Disney. His original P.R. plan fizzled, so now he's going back with a new one in order to save face," Trump opined.
Former New Jersey Gov. Chris Christie shares this view, saying he doesn't "think Ron DeSantis is a conservative based on his actions towards Disney."
Florida's Senators have also warned against escalating the battle further.
"I think where it gets problematic in the eyes of some people is when you start creating the idea — and I'm not saying we're there yet as a state — but the idea that somehow like if you run crossways with us politically, whoever is in charge, then you know, you wind up in the crosshairs of the Legislature for political purposes," Marco Rubio said.
"We've got to figure out how to work with our companies. My goal is to sit down with people and find out: 'How do you get things done?'" Rick Scott added.