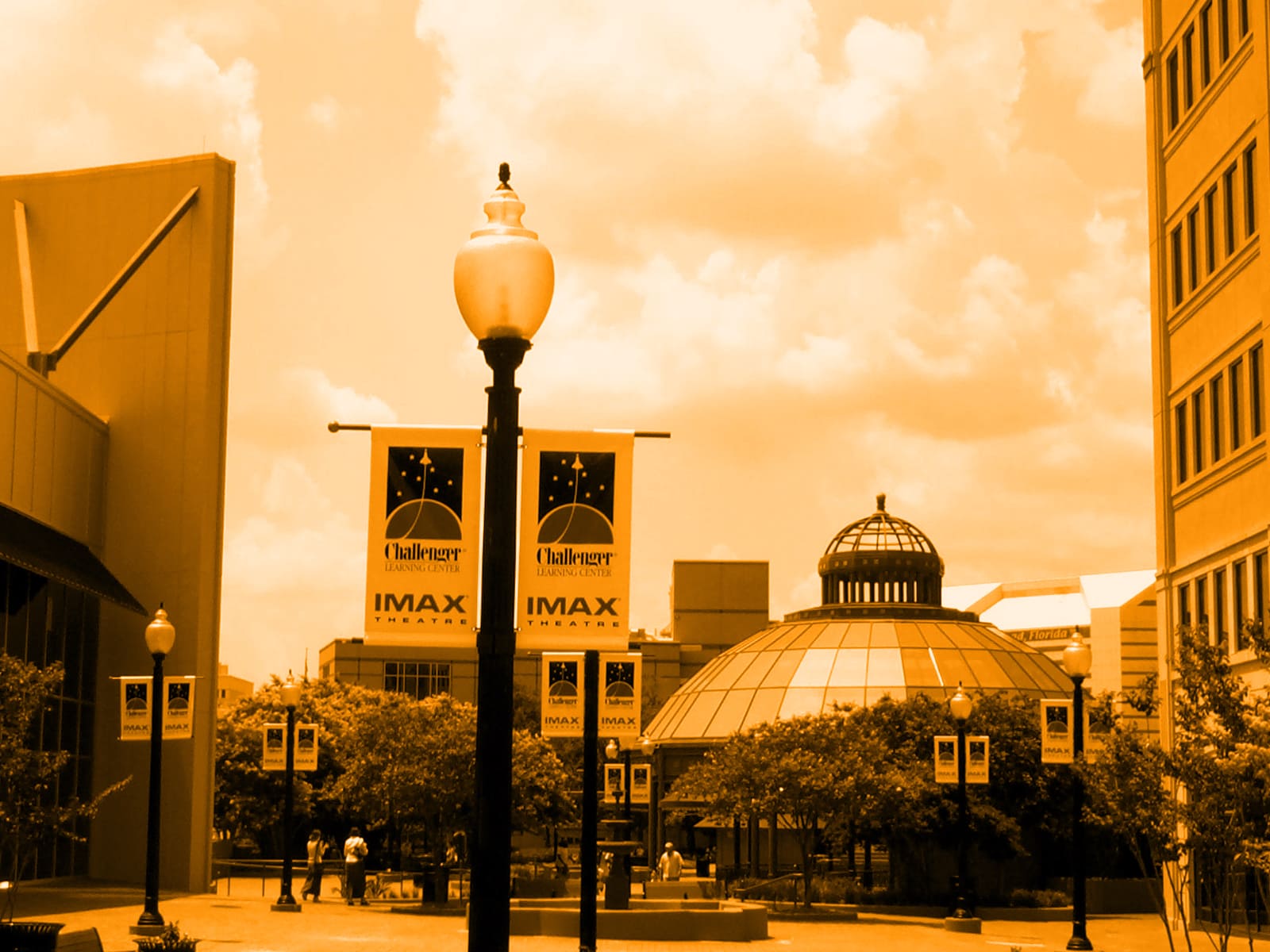 Your morning review of the issues and players behind Florida politics.
Good Friday morning.
Much of what goes on in the Capitol is shaped by what happens in Tallahassee — and for the past three decades, much of life in Tallahassee has been shaped by a dynamic and tireless leader: Ron Sachs.
So, it was entirely fitting that last night this gregarious, visionary "idea guy" was honored with the Lifetime Leadership Award bestowed by Leadership Tallahassee, a program of the Tallahassee Chamber of Commerce.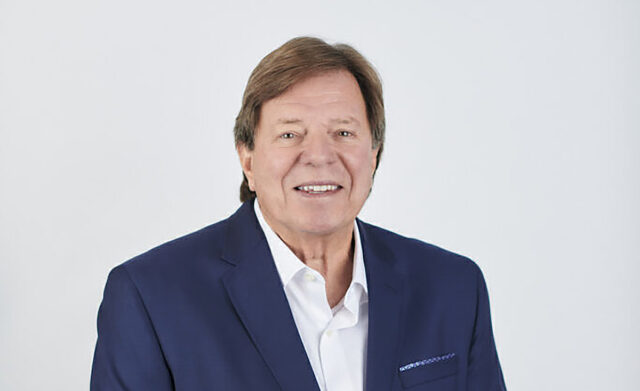 With Ron Sachs, newcomers don't remain strangers for long, thanks to his unique ability to find something in common that brings them together. He takes pride in his seemingly unlimited capacity to devise awful puns, yet brilliant ideas burst forth just as quickly. Now 73 and wearing the title of "Chairman Emeritus" of the firm he founded in 1996, Sachs remains a force to be reckoned with.
Leaders across all sectors of Florida know about Sachs from his work shaping the communications firm that bears his name. He crafted Sachs Media into the foremost public affairs communications firm in Florida and one of the best in the nation, where he has applied his messaging savvy to help organizations and causes across the political spectrum.
What people outside of Tallahassee may not know as well is that Ron Sachs is an unyielding advocate for those in the community who genuinely need help. This Miami native and one-time South Florida journalist dedicated himself and his firm to getting deeply involved in a wide range of efforts to improve life for all who call the Capital City home.
And then there is his real pride and joy, the Best & Brightest Program for Leon County high school seniors. It's a scholarship program with a twist: Beyond just academics, recipients must show exemplary community service.
Created by Sachs in 2006, the program has awarded more than $867,000 in scholarships, helping over 2,400 deserving students.
It's just the kind of thing Ron Sachs would consider important. Just the kind of thing he would think of and push into existence.
Just the kind of thing that makes him the kind of leader deserving of such recognition.
Congratulations, Ron!
___
Congratulations also to Ron Bartlett, who is retiring after an incredible career, including 24 years as a senior leader at Hill+Knowlton Strategies, during which he split his time between Tampa and Tallahassee. A former member of the Capitol Press Corps, Bartlett also served as the Tallahassee Bureau Chief for the Tampa Tribune.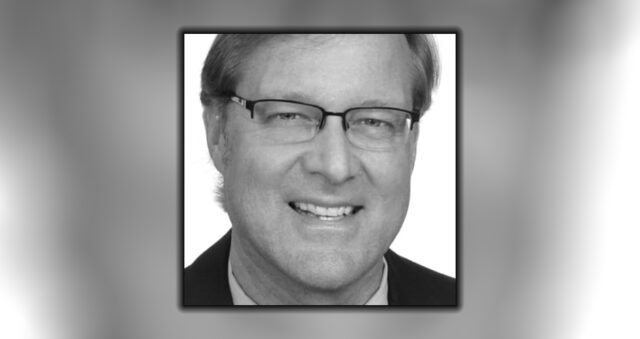 Throughout his career, Ron established himself as a fierce advocate, dependable colleague and friend, and steady hand capable of calming any storm. All who have been lucky to work in the trenches with Ron describe him as the consummate professional and recognize that his greatest joy comes from mentoring others and watching their success.
And importantly, Ron leaves his mark on the communications industry as a leader who — above all else — always prioritized kindness and found every opportunity to look for silver linings. We wish him the best as he enters this next chapter!
___
TSG Advisors, the consulting offshoot of lobbying powerhouse The Southern Group, has made a bold first move in the real-world game of Monopoly that is played in the coveted two blocks of office buildings stretching between the Capitol and Park Avenue in downtown Tallahassee.
On Monday, TSG Advisors purchased Westcott Station, the four-story, 30,000-square-foot building on the corner of Monroe Street and College Avenue that houses the landmark breakfast deli Goodies Eatery and about a dozen governmental affairs tenants.
"We are growing so fast that we no longer have office space in our main headquarters, so we feel lucky that TSG Advisors was able to negotiate the purchase of one of the largest office buildings in downtown Tallahassee. It's a good problem to have," said Rachel Cone, the Managing Partner of The Southern Group.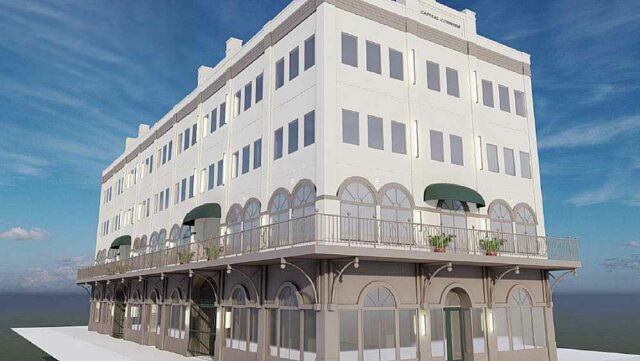 Jason Fuqua, who leads TSG Advisors Public Safety policy unit, said, "We are going to rename the building 'Capitol Corner' so it reflects the close proximity to the seat of power, and over the next few months we're going to be renovating space for our team."
Fuqua noted that the consulting group intends to upgrade the space to modern standards with state-of-the-art collaborative workspace and high-tech conference rooms.
TSG Advisors is a new consulting firm that brings together talent from both the private sector and government to serve clients in new ways. The initial focus areas for TSG Advisors are education and public safety and the consulting firm has made several high-profile hires in recent weeks as the business takes flight. Future plans include expansion into more industries.
Sheela VanHoose, leader of the TSG Advisors Education policy unit, said, "At TSG Advisors, our focus is on what happens after the lobbyists are called in. We focus on implementation. We align a client's internal goals and processes to take advantage of the policy momentum that already exists in state government. This is an exercise that requires deep technical expertise, and if we do our job right our clients can often win without ever having to engage in full-blown lobbying battles."
As for their renovation plans, TSG Advisors is mulling a series of upgrades that might take two years to complete but includes repainting the building's façade in a new paint scheme and adding exterior lighting to make it more attractive at night.
VanHoose added, "We're really happy about this amazing opportunity. We feel like we've landed on Boardwalk and Park Place, and now we get to buy a hotel."
___
Seasoned law enforcement and veterans' affairs expert Christian Cochran is joining the national criminal justice campaign Right on Crime as its new Florida Director.
Cochran began his career serving as a Deputy Sheriff in the Florida Panhandle and as a reservist in the U.S. Army Reserve. His passion for legislation and policy was ignited during his two-year stint as a Wounded Warrior Fellow through the U.S. House of Representatives, where he assisted active-duty military personnel and veterans.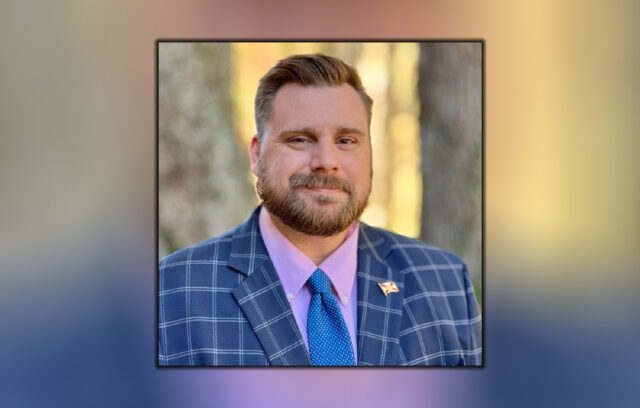 Before joining Right on Crime, Cochran served as the Deputy Legislative Affairs Director for the Florida Department of Veterans Affairs and as Government Relations Manager for the Florida Court Clerks and Comptrollers.
"Christian Cochran's extensive background in law enforcement, policy and veterans' affairs, combined with his dedication to conservative principles, make him an invaluable addition to our organization and our efforts in Florida," said Right on Crime Executive Director Brett Tolman, a former U.S. Attorney. "His dedication and integrity will be instrumental in advancing Right on Crime's mission to fix broken aspects of the criminal justice system in Florida and across the nation."
Cochran added, "I have a passion for creating positive change by prioritizing public safety, holding our government accountable, and upholding the rule of law, and those ideals will guide the work I do for Right on Crime. I look forward to working closely with Florida lawmakers and criminal justice thought leaders as we champion conservative criminal justice initiatives in the Sunshine State."
___
Jackie Guerry Maybeck has been promoted to vice president of Sales and Marketing for Comcast in Florida, the company announced.
In her new role, Maybeck will lead sales and marketing strategies in Comcast's Florida market, as well as parts of Alabama and Georgia that are included in the region. Her focus will be on pursuing growth opportunities, including network expansion bringing broadband internet access to new and underserved areas.
She'll report to Jeff Buzzelli, who joined the Florida Region as regional senior vice president in July.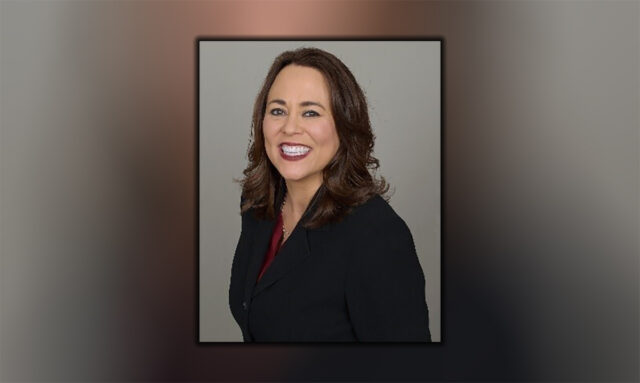 The company is expanding in rural communities throughout Florida through the state's Broadband Opportunity Grants Program, which the Legislature approved to provide reimbursement grants for broadband expansion in underserved areas. The idea was to encourage job creation, capital investment and strong and diversified economies.
Maybe will also oversee the direct sales department, Xfinity retail stores, and the Xfinity Communities account representatives that serve and support customers living in communities throughout the Florida region.
Maybeck has worked with Comcast since 2013, most recently as the regional vice president of Sales and Marketing for the company's Beltway Region in the Washington D.C.-Baltimore area. She also previously held leadership positions in sales and marketing for Comcast in California and Texas.
"Jackie brings a fresh perspective and strategic vision that will help us drive growth, inspire innovation, and lead the Florida Region to new heights of success," Buzzelli said.
— SITUATIONAL AWARENESS —
—@RonDeSantis: The (Joe) Biden family is potentially the most corrupt presidential family in history. I absolutely support impeachment.
—@MEgynKelly: Beneath the dignity of a presidential debate
—@KMCabreraFL: Honored to have represented President @realDonaldTrump as a surrogate during the 2023 Republican Presidential Debate at the President Ronald Reagan Library in California.
Tweet, tweet:
Fetterman is now wearing a suit as he's walks into preside in the Senate chamber pic.twitter.com/f4dBb5KMx1

— Joseph Zeballos-Roig (@josephzeballos) September 28, 2023
Tweet, tweet:
Proud of my brother and our next speaker @Daniel_PerezFL at the Florida's Future Conference in Miami-Dade #BirdRoad #FlaPol pic.twitter.com/O1sgWQ4MOd

— Danny Martinez (@Danmartinez305) September 28, 2023
—@KatiePhang: Woot woot! Double Band-Aid day! Don't forget to go and get your new COVID vaccine and flu shot! Thanks to the wonderful staff at @cvspharmacy for making it such an easy process!
— DAYS UNTIL —
ESPN+ and Disney+ present 'Toy Story' based telecast of game between the Jacksonville Jaguars and Atlanta Falcons — 2; Loki Season Two premieres — 7; Republican Party of Sarasota County honors First Lady Casey DeSantis with the 2023 Stateswoman of the Year Award — 20; Martin Scorsese's 'Killers of the Flower Moon' premieres — 24; 2023 Florida Chamber Annual Meeting & Future of Florida Forum — 24; Britney Spears memoir 'The Woman in Me' drops — 25; NBA 2023-24 season tipoff — 25; Taylor Swift's '1989 (Taylor's Version)' released — 28; Suncoast Tiger Bay Club hosts 'Evening with the Tigers' — 38; 2023 Florida Chamber Mental Health Innovation Summit — 41; 'Captain Marvel 2′ premieres — 42; Formula 1 will take over the Las Vegas Strip — 49; 'Squid Game: The Challenge' premieres — 54; Ridley Scott's 'Napoleon' premieres — 55; Florida TaxWatch's Annual Meeting begins — 61; 2023 Florida Transportation, Growth & Infrastructure Solution Summit — 63; 2023 Florida Chamber Annual Insurance Summit — 75; Zack Snyder's 'Rebel Moon' premieres — 84; Matt Dixon's 'Swamp Monsters: (Donald) Trump vs. (Ron) DeSantis ― the Greatest Show on Earth (or at Least in Florida)' released — 102; 2024 Florida Chamber Legislative Fly-In and reception — 102; Florida's 2024 Regular Session begins — 102; Florida TaxWatch's State of the Taxpayer Dinner — 107; 2024 Primetime Emmy Awards — 108; South Carolina Democratic Primary — 127; New Hampshire and Nevada Democratic Primaries — 130; South Carolina GOP holds first-in-the-South Primary — 148; Michigan Democratic Primary — 151; Georgia Democratic Primary — 165; Trump's D.C. trial on charges related to trying to reverse his 2020 Election loss — 157; Super Tuesday — 158; 'A Quiet Place: Day One' premieres — 163; 2024 Oscars — 164; 'Dune: Part Two' premieres — 169; 'Deadpool 3' premieres — 215; 2024 Leadership Conference on Safety, Health & Sustainability — 224; 'Kingdom of the Planet of the Apes' premieres — 234; Republican National Convention begins — 288; New 'Alien' premieres — 292; Opening Ceremony of the 2024 Olympic Games — 301; 'Captain America: Brave New World' premieres — 301; Georgia Tech to face Florida State in 2024 opener in Dublin — 331; Swift's Eras Tour stops in Miami — 375; 2024 Florida Chamber Annual Meeting & Future of Florida Forum — 388; 'Thunderbolts' premieres — 448; 'Blade' reboot premieres — 504; 'Fantastic Four' reboot premieres — 583; 'Moana' premieres — 640; 'Avatar 3' premieres — 814; 'Avengers: The Kang Dynasty' premieres — 945; Untitled 'Star Wars' movie premieres — 967; Another untitled 'Star Wars' movie premieres — 1,180; 'Avengers: Secret Wars' premieres — 1,319; 'Avatar 4' premieres — 2,275; 'Avatar 5' premieres — 2,638.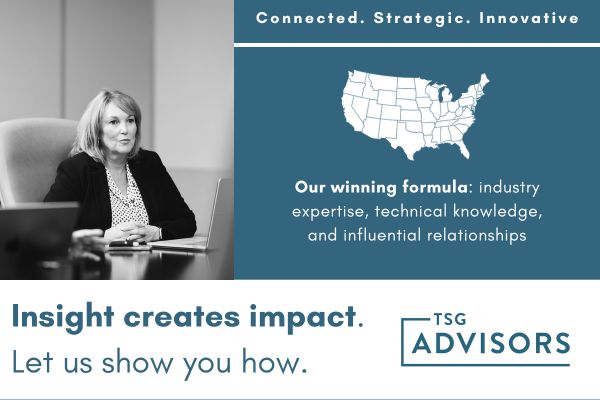 — TOP STORY —
"Alarmed Republicans are preparing to draft Glenn Youngkin" via Robert Costa of The Washington Post — Some of the biggest Republican donors in the country will converge next month at the historic Cavalier Hotel in Virginia Beach for a two-day meeting to rally behind Youngkin. The closed gathering, named the "Red Vest Retreat" after the fleece Youngkin wore during his 2021 campaign, will begin Oct. 17 and be focused, officially, on the Republican effort to win full control of the General Assembly in Virginia's upcoming elections.
But unofficially, several donors tell me, it will be an opportunity for them to try to push, if not shove, Youngkin into the Republican presidential race.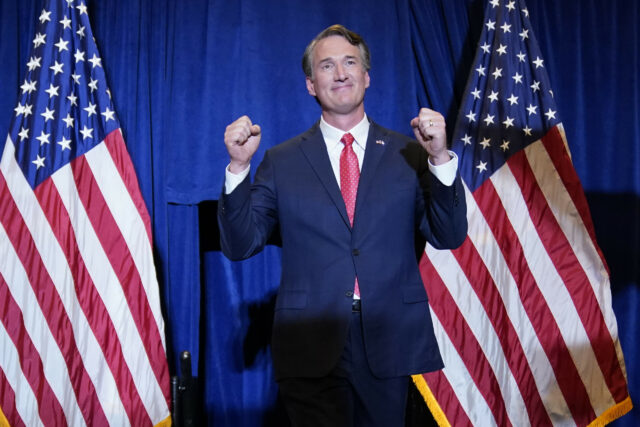 Others say they will be busy prodding Youngkin and his allies in phone calls from afar. "He appears to be leaving the door open," Thomas Peterffy, a billionaire who has already given millions of dollars to Youngkin's PAC, told me this week. "And if Republicans win in Virginia, maybe we can talk him into it. He obviously wants to see what emerges, what the state of play is.
Wednesday's debate in California likely did little to calm the restlessness felt by plugged-in Republicans desperate for an alternative to Trump. Even as some contenders understandably boast about a bounce, dissatisfaction with the field has become a refrain that will not abate.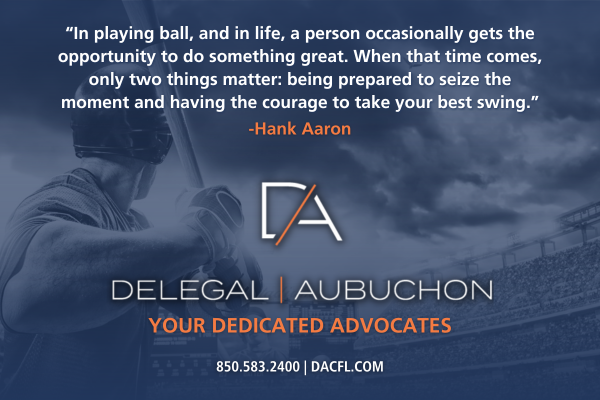 — THE TRAIL —
"'It's the only thing he's got left': Ron DeSantis' rivals try to turn his Florida record against him" via Gary Fineout and Sally Goldenberg of POLITICO — DeSantis' main pitch for months has been that his record of conservative governance — what he has called the "Florida Blueprint" — would inspire Republican voters. Now his GOP rivals are throwing it back in his face. During Wednesday's debate, DeSantis frequently defended his record on education, spending, energy policy and access to health insurance — even if some of his opponent's attacks weren't completely accurate. The sustained assault on his performance in Florida marks a new moment in DeSantis' presidential campaign, as emboldened rivals like Nikki Haley and Chris Christie blast away at one of his last remaining pillars of political strength. "They see him bleeding out, and they're trying to get those voters to come their way," said Jason Cabel Roe, a national Republican consultant. "It's the only thing he's got left. If you're with him, it's because of his record."
"'Say it to my face': DeSantis gets aggressive with Donald Trump, challenges him to 1-on-1 debate" via Zac Anderson of the Sarasota Herald-Tribune — "Since the former President didn't come here, maybe he would be willing to do one with you and I," DeSantis told Fox News host Sean Hannity after the debate. "I think he owes it to our voters to come and make the case." DeSantis repeated those comments during a Fox News interview Thursday morning, adding that Trump likes to trash him but "It's one thing to do it behind a keyboard, step onstage and do it to my face. I'm ready for it." DeSantis later posted similar comments on X, daring Trump to "say it to my face."
"DeSantis says he would sign a 15-week abortion ban as President" via Nicholas Nehamas of The New York Times — In the chaos of Wednesday night's noisy Republican presidential debate, Sen. Tim Scott of South Carolina interrupted DeSantis to pose a question on abortion that DeSantis had dodged directly answering for months. Would the Governor sign a "15-week limit" on abortion as President, Scott asked, talking over both DeSantis and Dana Perino, one of the moderators. "Yes, I will," DeSantis replied. The moment clarifies DeSantis' position on abortion, an issue that has split the Republican Primary field. Previously, DeSantis said he would generally support anti-abortion legislation but had not committed to signing such a federal ban.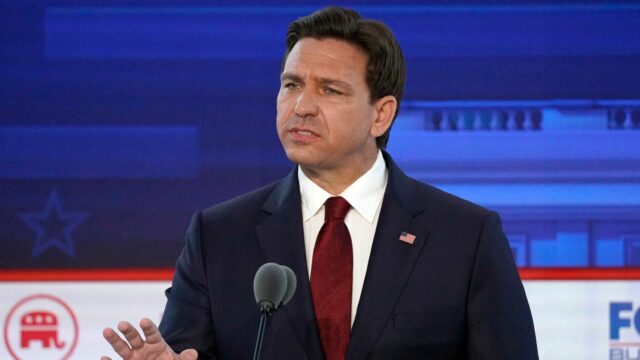 "DeSantis wants to use the Justice Department to bring civil rights cases against prosecutors" via Alex Woodward of The Independent — DeSantis has vowed to use the U.S. Department of Justice to file civil rights cases against reform-minded prosecutors, if he is elected President, escalating his threats against progressive prosecutors as he faces widespread criticism after removing elected officials in his home state from office. DeSantis has previously criticized what he called the "weaponization" of the Justice Department over the prosecution of his rival Trump, but he now appears ready to use the executive office to remove his own political opponents, if elected.
"DeSantis forced to say why he enjoys denying health insurance to poor Floridians" via Jonathan Chait of New York Magazine — The Republican Party is the only major conservative party in the world whose governing doctrine rejects higher taxes on absolute principle, refuses to acknowledge anthropogenic global warming, and denies that health insurance should be a right of all citizens. This last point surfaced during the second Republican presidential debate when DeSantis was asked to explain why his state ranks near the national bottom in health insurance coverage. Because these moments occur so rarely, it was highly revealing. He did manage to express his belief that health insurance ought to be an earned benefit, not a right.
"Gavin Newsom gives 'masterful' comeback to DeSantis' claims on California crime" via Martha McHardy of The Independent — Newsom gave a "masterful" comeback to DeSantis' claims about crime rates in the Golden State. "He may want to familiarize himself with Miami, Florida, and his homicide rates," Newsom fired back. In the debate Wednesday night, DeSantis claimed that Los Angeles and San Francisco are not safe places to live.
"DeSantis gets praise, but Trump's lead looms at Iowa debate watch party" via Sabrina Rodriguez of The Washington Post — Vinnie Cataldo attended a Republican debate watch party with a group of friends from Iowa State University Wednesday night with hopes of enjoying three things: free beer and food, and a strong performance from his candidate of choice, DeSantis. He left the night impressed with DeSantis' direct response to the question of how he expects to win when he's trailing Trump in polls: "Polls don't elect Presidents, voters elect Presidents," DeSantis said. But with a majority of his conservative classmates being staunch Trump supporters, Cataldo knows DeSantis still has an uphill battle to win the Republican nomination. And as much as he personally dislikes Trump, he conceded none of the seven candidates on the debate stage has yet knocked Trump off his pedestal.
"DeSantis clears a debate hurdle. Will it be enough to build on?" via Nicholas Nehamas of The New York Times — Standing center stage at the Ronald Reagan Presidential Library, he deployed a newly assertive tone against the absent Trump, using criticisms he has been honing over recent weeks at the urging of his allies. He drew attacks from rivals who did show up, but none seemed to land a killer blow. And despite not saying a word until 15 minutes in, he ultimately imposed himself on the proceedings, speaking more than any other candidate. "Donald Trump is missing in action," DeSantis said during his first remarks of the debate. "He should be on this stage tonight. He owes it to you to defend his record where they added $7.8 trillion to the debt."
"DeSantis' weaknesses laid bare in debate" via Ewan Palmer of Newsweek — DeSantis' lack of charm and inability to get out of Trump's shadow during Wednesday night's GOP Primary debate once again hindered his White House ambitions, analysts say. DeSantis was one of seven 2024 hopefuls who took the stage in Simi Valley, California, in the second televised debate of the campaign. Similarly to the first Primary debate in Wisconsin, the former President refused to take part. Also like the debate in August, DeSantis delivered a solid, if unremarkable, performance Wednesday in what must be considered another failed opportunity to give his floundering presidential campaign a much-needed boost.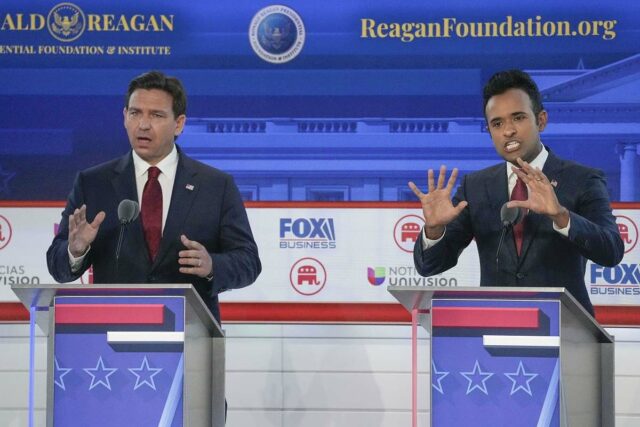 "Calls mount for DeSantis to visit New Hampshire more amid wavering support" via Will McDuffie, Kelsey Walsh, and Hannah Demissie of ABC News — Some polling indicates DeSantis has seen a steep drop in his support among Granite Staters in recent months. He was the first choice of 10% of likely GOP Primary voters in New Hampshire, a drop of 13 points since July, according to a CNN/University of New Hampshire poll released last week. Other polls show DeSantis barely outpacing his non-Trump rivals in New Hampshire but still far behind the former President. "Gov. DeSantis needs to spend more time in New Hampshire," said Greg Moore, the New Hampshire director for Americans for Prosperity. The underlying message from New Hampshire voters, according to experts who spoke with ABC News: Show up.
—"DeSantis drawing 14% support in California GOP Presidential Primary" via A.G. Gancarski of Florida Politics
"The DeSantis bunker mentality" via Tina Nguyen of Puck — The stakes are obviously and particularly high for DeSantis, long considered to be the Republican best positioned to slingshot out of second place if Trump stumbles or drops out. But for the past several months, the momentum hasn't been in his favor. Whereas rivals like Haley and Vivek Ramaswamy have risen in national polling, DeSantis' vaunted status as a potential Trump-killer has steadily declined amid various messaging and financial missteps. Two public resets have done little to stanch the bleeding of donor support. Close allies are sticking by him but struggle to articulate a clear plan, beyond charming more Iowa voters, to change the oppressive narrative surrounding his campaign. Unbridled optimism and lack of honest feedback may now be hurting the DeSantis campaign.
"Joe Biden's trend line points downward" via Peggy Noonan of The Wall Street Journal — Biden is old, but policy is his problem. Americans don't like the party's position on crime, which comes down to the idea that crime is bad, but we can't just arrest people and throw them in prison if they're convicted; it's more societally nuanced than that. The polls are bearing this out. This week's Morning Consult poll found that by a 9-point margin, voters see the Democratic Party as more "ideologically extreme" than the GOP.
"Biden campaign is ramping up its strategy to win over Latino voters" via Allie Raffa of NBC News — Biden's re-election campaign is ramping up its strategy this week to try to win over Latino voters, with plans to use Wednesday's Republican Primary Debate in California as a backdrop for new efforts to gain support from a critical constituency, according to two senior campaign officials. The campaign's broader strategy includes tailored ads for Latino voters in battleground states using narrators with accents from their countries or regions of origin; messaging on television and digital platforms that are popular with Latinos; and standing up an early effort to counter misinformation aimed at Latino voters, which Democratic officials believe eroded some support for Biden among Latinos in 2020.
"The case for panicking over Biden's re-election campaign" via Lauren Egan of POLITICO — Should Democrats be wetting the bed over Biden's chances of winning re-election? Depends on who you ask. Some in the party are truly panicked. Others are begging their compatriots to take a deep breath. Rep. Dean Phillips said, " … the question is, are there others who might be better positioned to win assuming that the eventual GOP nominee is going to be Trump? We should not be sugarcoating or diverting attention from the polling data — we should be digesting it while there's still time to course correct."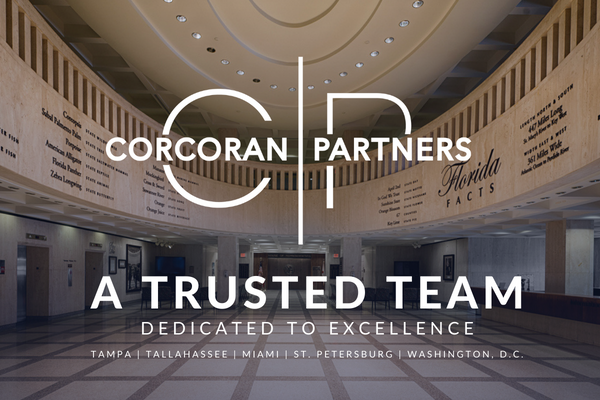 — MORE 2024 —
"3rd GOP debate is set for Nov. 8 in Miami, with the strictest qualifications yet" via The Associated Press — The third debate will be held in Miami on Nov. 8, a day after several states hold off-year elections, and candidates will be facing the most stringent requirements yet to take part. Participating candidates must secure 4% of the vote in multiple polls and 70,000 unique donors to earn a spot on the stage, the RNC said Friday. Party officials did not immediately respond to inquiries about who would moderate the debate. Details of the gathering came as the broad GOP field prepared for a second Primary debate without the current front-runner.
"Pro-Nikki Haley PAC declares victory after chaotic GOP debate" via Peter Schorsch of Florida Politics — The second debate was marked by chaos, with candidates frequently shouting over one another and moderators generally having trouble getting the event back under control. But Haley, who also previously served as U.N. Ambassador under Trump, stayed out of the fray. Her quiet patience appeared to pay off, particularly with one of the night's most memorable moments, and in general with what came across as an informed, polished debate performance. The super PAC supporting her bid for President agrees. In a memo sent Thursday morning from SFA Fund, the group declared victory, boldly stating that Haley "shines amid a stagnant stage."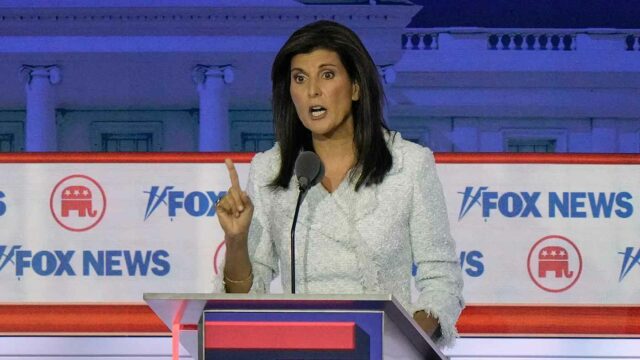 "Haley claims DeSantis 'banned' offshore drilling before he became Governor" via Eric Daugherty of Florida's Voice — At the second debate, Haley claimed DeSantis banned offshore fracking in Florida. "Ron DeSantis is against fracking. He's against drilling … You banned it," Haley claimed during a back-and-forth with DeSantis Wednesday night. "Check it." "That's just wrong," DeSantis responded. "That's not true." DeSantis took executive action against the practice of offshore oil and gas drilling on Jan. 10, 2019, shortly after he assumed office. The action was enforcing an approved 2018 amendment strongly approved by voters that banned the practice in Florida.
"Trump wants to freeze the election at halftime" via Jack Shafer of POLITICO — Trump has largely discarded the hard, steady work of campaigning against his Republican opponents on the stump and limited his appearance to "spot" events, TV interviews, or tele-rallies. Instead of fighting for votes, Trump people have worked the nomination process to make sure that rules that reward delegates tip his way. Where he can't raise money, he tries to persuade potential donors not to give to his foes. In short, he's acting like he's clinched both the nomination and the general election — about a year early. Ensconced in campaign slacker mode, Trump would like to pretend that nothing of substance will change over the next 14 months, so he should get his second term now. It doesn't take a zoologist to appreciate that the world doesn't stop when a bear hibernates.
"Cancel future Republican presidential debates, Trump adviser says ahead of Miami event" via Max Greenwood of the Miami Herald — Trump won't participate in the November Republican presidential debate in Miami, his campaign confirmed on Thursday. Chris LaCivita, a senior adviser to Trump's campaign, called on the Republican National Committee to scrap all future Primary debates so that the party and its candidates can coalesce behind Trump and turn their focus to defeating Biden in 2024. "The RNC should immediately put an end to any further Primary debates so we can train our fire on Crooked Joe Biden and quit wasting time and money that could be going to evicting Biden from the White House," LaCivita said. The debate in Miami is slated for Nov. 8, though the exact location hasn't been announced yet.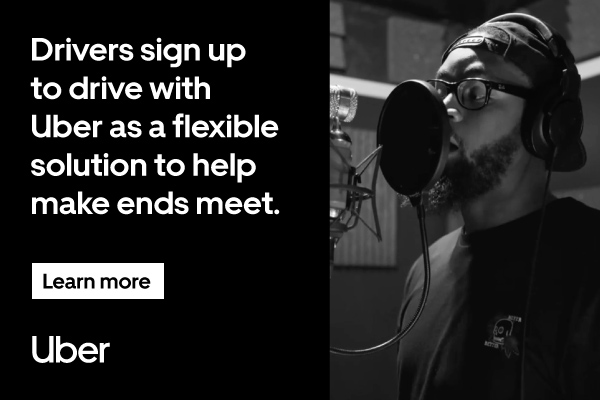 — DESANTISY LAND —
"DeSantis discriminated against Black voters by dismantling congressional district, lawyer argues" via John Kennedy of USA Today Network — DeSantis racially discriminated against Black voters by endorsing a congressional map that scattered them across four North Florida districts won by white Republicans and erased a seat held by a Black Democrat, attorneys for voters' groups argued Tuesday in federal court. The opening day of a trial before a three-judge panel saw attorneys for Common Cause, the NAACP, Fair Districts Now, and individual voters press for reasons behind DeSantis' drive to eliminate the Tallahassee to Jacksonville, Florida, district held by U.S. Rep. Al Lawson. "The Governor was undeterred in his mission to eliminate the Black opportunity district in North Florida," said Gregory Baker, an attorney for the plaintiffs.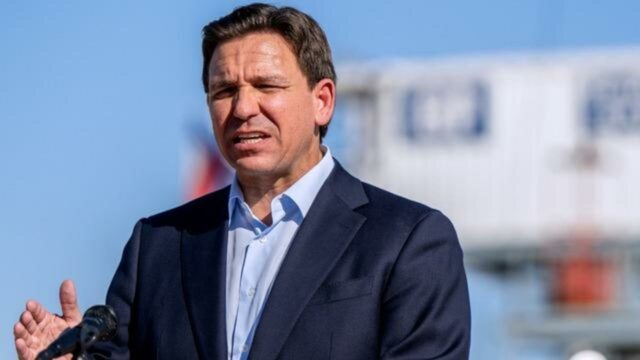 "No health insurance? No problem. DeSantis says Florida is a 'field of dreams'" via Christine Jordan Sexton of Florida Politics — DeSantis is deflecting questions about the more than 2.5 million residents who do not have health insurance. During the GOP Primary debate on Wednesday, DeSantis was asked by Stuart Varney of Fox Business about why the state has a higher uninsured rate than the nation overall. At first, DeSantis blamed inflation and economic policies enacted under Biden. He then said that health care interests such as pharmaceutical companies were "putting patients at the back of the bus." When Varney pressed again, DeSantis said Florida was a "dynamic" and growing state but then defended the state's existing safety net programs as helping keep Florida's overall unemployment rate down.
"DeSantis' controversial Disney Board tries to move past its bumpy start" via Lori Rozsa of The Washington Post — Half a year into their job overseeing Walt Disney World's sprawling property in Central Florida, the people hand-picked for the role by DeSantis have found that managing a county-size entity linked so closely to the entertainment giant is fraught with complications. One member of the new Board resigned after just three months. Nearly half a dozen key department heads quit or retired. The DeSantis ally hired to run the Central Florida Tourism Oversight District was told he couldn't hold that position and still serve as head of the state Ethics Commission; he stuck with his new job and its $400,000 annual salary.
"Here's how much DeSantis' stupid culture-war laws cost taxpayers" via Tori Otten of The New Republic — DeSantis has hinged his struggling presidential campaign on how he successfully passed a battery of ultraconservative laws in Florida. But what he doesn't like to mention is the millions of taxpayer dollars he has wasted as courts repeatedly knock those laws down. The Republican-controlled state legislature has helped DeSantis easily take on some of the right's favorite culture wars. DeSantis has spent more than $17 million defending his terrible laws in court since he took office. As a result, the state budget for 2023 includes a $15.8 million allotment just to defend his policies.
"DeSantis betrays Florida, insists the solution to climate change is burning more fossil fuel" via Craig Pittman of Florida Phoenix — DeSantis traveled to Texas last week to stand in front of a couple of noisy oil wells and a friendly crowd of oil field workers who were unlikely to boo him as the people in Jacksonville did recently. He was there to issue a clarion call for coping with climate change by … burning more fossil fuels. He actually acknowledged that "the climate has clearly changed," which may mark a first for a politician who's always insisted he's "not a global warming person." Specifically, he called for power plants to place a greater reliance on natural gas, which burns cleaner than coal or oil but is still a source of bad stuff for the atmosphere. This is, of course, contrary to what the climate scientists say.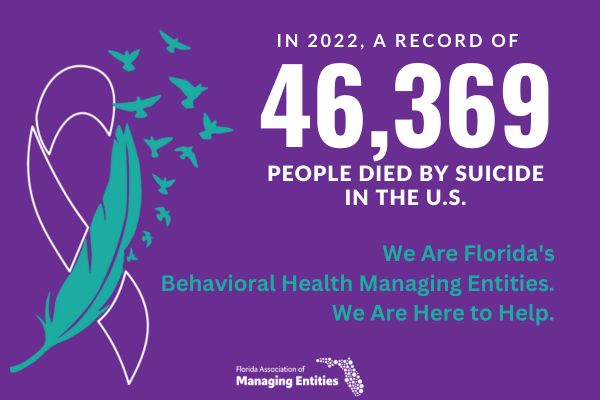 — STATEWIDE —
"Florida overtakes New York as second most-valuable housing market in U.S." via Alex Tanzi of Financial Post — Florida has overtaken New York to become the second most-valuable United States housing market. The total value of U.S. housing rose more than $2.6 trillion in the past year, Zillow said, defying predictions that higher borrowing costs would lead to a prolonged slump. Low levels of supply, enhanced by the lock-in effect, which has left current mortgage borrowers reluctant to give up their low-cost loans, have pushed nationwide prices to a new high. In California, which contains about one-fifth of the U.S. housing market, prices have declined since June 2022. But in Florida, the value of residential property has risen $160 billion in that period, pushing the Sunshine State ahead of New York in the national rankings.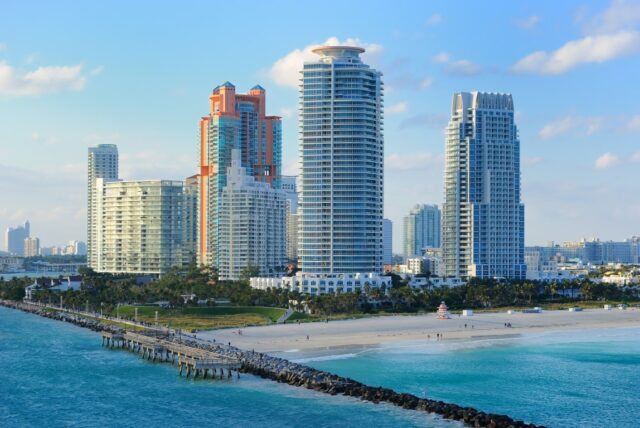 Appointed — To the Space Florida Board of Directors: Lt. Gov. Jeanette Nuñez, Matthew Bocchino, Rodney Cruise, Jonathan Daniels, Kevin Daugherty, Mori Hosseini, Alexis Lambert, Jonathan Satter and Kevin Thibault.
"Floridians reimbursed for Citgo fuel fiasco" via Florida Politics — Almost everyone who bought bad gas and filed a complaint about it has either been reimbursed or had contact with the culprit, according to state officials. The Florida Department of Agriculture and Consumer Services (FDACS) said Citgo Petroleum Corporation is making progress to mend its mistake from a month ago when it pumped out a bad batch of gas to stations from the Port of Tampa Bay. The gas was delivered to fill-up spots spanning the state on and around Aug. 26. But now almost all of the more than 1,500 consumers who filed potential claims have had progress on them. Citgo told FDACS it reached out to nearly all the customers, closed 950 claims, and has paid more than $447,000 to remedy the issue.
"Scientists will unleash an army of crabs to help save Florida's dying reef" via Benji Jones of Vox — With giant pincers and rough, spider-like legs, Caribbean king crabs don't look like your typical heroes. Yet these crustaceans may be key to solving one of the world's most pressing environmental problems: the decline of coral reefs. In recent decades, warming seas, diseases, and other threats have wiped out half the world's corals and 90% of those in Florida. And this past Summer, the problem accelerated. A devastating heat wave struck the Caribbean, pushing the reef in the Florida Keys, the largest in the continental U.S., closer to the brink of collapse.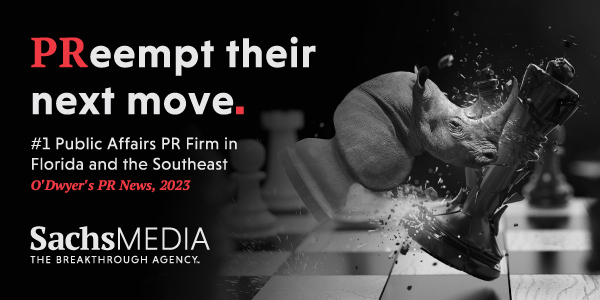 — DOWN BALLOT —
"Democratic Primary shaping up after PBC's longtime Public Defender announces exit" via Anne Geggis of Florida Politics — The day after Palm Beach County's longtime Public Defender announced she won't seek re-election in 2024, it appears a Primary contest is already on. Carey Haughwout was first elected Public Defender in 2001. Now her office's chief assistant, Dan Eisinger, has filed for the job. Adam Frankel, who is term-limited as a Delray Beach City Commissioner, is also running. Both are Democrats. Eisinger helps oversee the Public Defender's Office which has 84 assistant public defenders.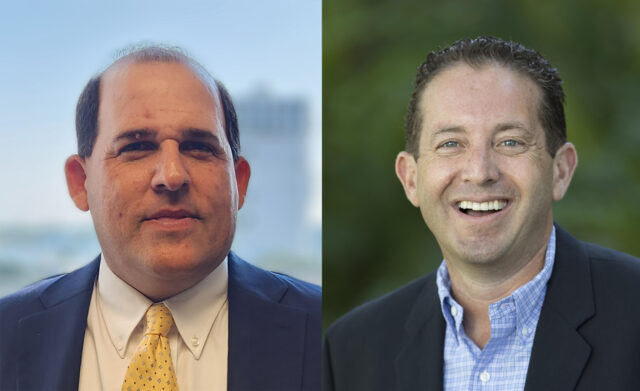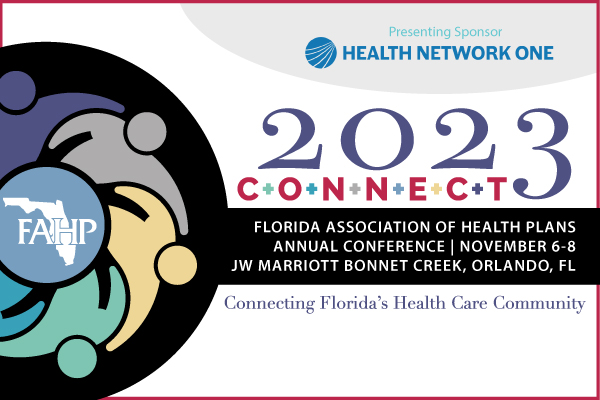 — D. C. MATTERS —
Breaking overnight — "House GOP's spending gambit flops" via Sarah Ferris and Jordain Carney of POLITICO — House Republicans failed late Thursday night to pass one of their party's slimmed-down spending measures, another fumble by GOP leaders just days before an impending government shutdown. Speaker Kevin McCarthy plans to move Friday to a narrower GOP stopgap funding patch that's loaded up with spending cuts and border policies, though that measure currently lacks the votes from his own party that it needs to pass. House and Senate leaders are still not coordinating on a deal to stave off the funding lapse that's set to take effect at midnight Sunday. In the end, Republicans faltered on one out of the four full-year measures bills, only the bill that funds the Department of Agriculture. A separate measure on Ukraine aid, which was stripped out of GOP's Pentagon funding bill earlier this week, was also approved overwhelmingly, with all Democrats joining to back the bill.
"Is a government shutdown going to happen? How does it affect you? What to know" via Candy Woodall, Rachel Looker, Savannah Kuchar, Sudiksha Kochi, and Marina Pitofsky of USA Today — In order to fund the government, lawmakers must pass 12 appropriations bills — each tailored to a specific government function. Hard-right lawmakers have argued a vote on each bill would allow for more transparency in the spending process. But with three days left before a government shutdown, it is virtually impossible for Congress to pass all 12 bills in time considering the House has only passed one of the 12 and the Senate hasn't passed any. The only likely resolution to avert a shutdown is a short-term stopgap measure to keep the government open and buy lawmakers more time to move through the appropriations process.
"Kevin McCarthy rejects Senate spending bill while scrambling for a House plan that averts a shutdown" via Kevin Freking and Stephen Groves of NBC Chicago — A government shutdown appeared all but inevitable as McCarthy dug in Thursday, vowing he will not take up Senate legislation designed to keep the federal government fully running despite House Republicans' struggle to unite around an alternative. The House and Senate are pursuing different paths to avert a shutdown even though time is running out before government funding expires after midnight on Saturday. "I still got time. I've got time to do other things," McCarthy said, adding, "At the end of the day, we'll get it all done."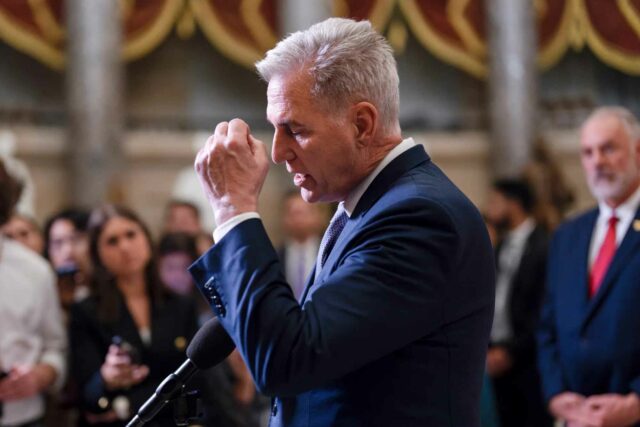 "Biden offers dire warnings about Trump, accuses mainstream GOP of 'deafening' silence" via Seung Min Kim, Jonathan J. Cooper, and Will Weissert of The Associated Press — Biden issued one of his most dire warnings yet that Trump and his allies are a menace to American democracy, declaring Thursday that Trump is more interested in personal power than upholding the nation's core values and suggesting even mainstream Republicans are complicit. "The silence is deafening," he said. "We should all remember, democracies don't have to die at the end of a rifle," Biden said. "They can die when people are silent, when they fail to stand up or condemn threats to democracy when people are willing to give away that which is most precious to them because they feel frustrated, disillusioned, tired, alienated."
"To boost offshore wind, Biden is about to approve new oil leasing" via Timothy Puko of The Washington Post — It was only weeks before the 2020 Election when Biden told Florida voters he would end offshore drilling as President. His campaign pledge was very clear-cut. Now, three years later in the White House, his options aren't. Biden administration officials signaled Thursday they're going to offer fossil fuel companies new leases for offshore oil and gas drilling in part because of new congressional requirements that tie the fate of offshore wind development to new oil leases.
"Biden administration advises colleges on how to preserve diversity" via Nick Anderson of The Washington Post — The Biden administration urged colleges to give "meaningful consideration" to adversity that applicants have faced to promote diversity on campuses after the Supreme Court struck down the use of race-based affirmative action in admissions. A new report from the Education Department listed that measure among several that might make a difference. Among them were investments in outreach programs to disadvantaged communities, partnerships with community colleges and historically Black colleges and universities (HBCUs) and increased financial aid to help families afford tuition. The report and an event at the White House with leaders from the Ivy League, HBCUs, a community college, and other schools focused attention on the potential fallout of the court's ruling in June.
"House Republican opposition to Ukraine aid grows, threatening funds as war rages" via Sahil Kapur and Julie Tsirkin of NBC News — A growing Republican divide over continuing U.S. aid to Ukraine is threatening the prospects of Congress passing additional money to help the country defend its sovereignty against a Russian incursion. Despite the broad, bipartisan majorities in both chambers to continue funding, it's become a central sticking point in the fight over a looming government shutdown. And hopes are dimming in the GOP-controlled House, where Kevin McCarthy is facing growing pressure from hard-liners who want to cut off Ukraine aid as they threaten to overthrow the speaker if he fails to meet their demands.
"The first impeachment inquiry hearing into Biden was six hours. Here's what happened" via Jaclyn Diaz of NPR — In the first impeachment inquiry for Biden, Republicans zeroed in on his son, Hunter, and attempted to make the case that the President benefited from his son's business dealings. What resulted was a more than six-hour-long hearing that was at times both chaotic and antagonistic. At the same time, House Republicans struggled to prove their case against the President or his family. House Committee on Oversight and Accountability Chair James Comer said the panel had "uncovered a mountain of evidence" and claimed Biden used his official government role for his family's gain. But Comer and his Republican colleagues didn't provide clear evidence backing up this massive allegation of wrongdoing.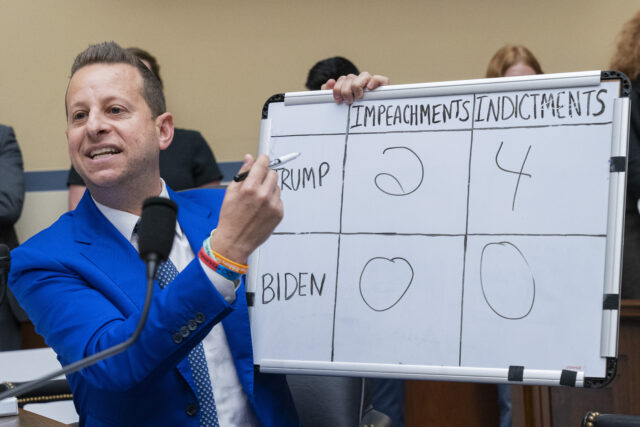 "First Biden impeachment inquiry sees sparks fly between GOP, Dems" via Chris Pandolfo, Jessica Chasmar, Brooke Singman, Thomas Catenacci, Tyler Olson, Adam Shaw, Houston Keene and Jamie Joseph of Fox News — A House Democrat was rebuffed in his line of questioning when he quizzed a legal witness about whether an impeachment requires a clear criminal action, before he quickly moved on. Rep. Daniel Goldman asked professor Jonathan Turley, who was a witness invited by Republicans, if he had said during the 2019 impeachment of Trump that "impeachment requires a clear criminal act." Turley, however, said that was not the testimony he gave. "No, in fact in the Trump impeachment, I said repeatedly you can impeach someone for non-criminal conduct; what I said then and I'm saying now is that I strongly encourage you to look at criminal activity …"
"The Biden impeachment hearing was a fishing expedition — no one took the bait" via Chris McGreal of The Guardian — There was a common-sense question at the heart of Thursday's congressional hearing on whether to launch a formal impeachment inquiry against Biden that Republicans are counting on Americans to ask themselves. Would any foreign business hire the President's son if it were not for his father? House Oversight Committee holds first hearing in the impeachment inquiry into Biden. Out of that, Republicans on the House of Representatives Oversight Committee spun a vision of Biden sitting atop a sprawling crime family that would be the envy of the mafia. This was not an impeachment hearing. It was a hearing to decide if there is enough evidence to merit an impeachment inquiry into the President.
"Democrat in impeachment hearing calls out GOP for ignoring Trump charges" via Lauren Irwin of The Hill — Rep. Jasmine Crockett called Republicans out for ignoring Trump's charges during the GOP-led impeachment hearing into Biden. The House Oversight and Accountability Committee held its first hearing Thursday after formally launching an investigation last month. Republicans alleged the President and his son, Hunter Biden, profited from foreign business deals. During her questioning, Crockett criticized House Republicans for investigating Biden while showing no interest in "Trump's shady business dealings with the Chinese government."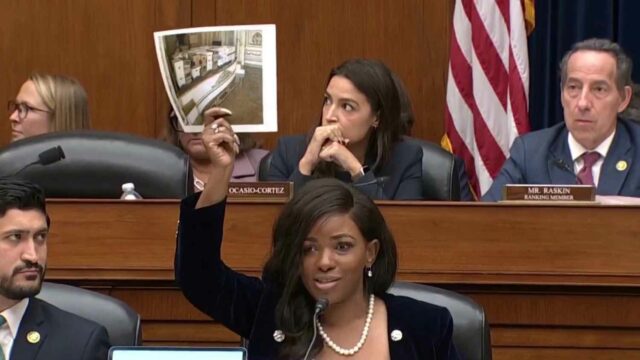 "Top Biden aides questioned in inquiry into handling of documents" via Glenn Thrush of The New York Times — Robert K. Hur, the special counsel investigating Biden's handling of classified documents while serving as Vice President, has interviewed many of Biden's closest aides and advisers in a quiet inquiry that over the last nine months has reached into the upper levels of the White House and the cabinet, people familiar with the case said. Those who have been questioned about how government documents came to be stored in a think tank office set up for Biden after his Vice Presidency and in his Delaware home include officials who worked with him both at the tail end of the Obama administration and now. Among them are Steve Ricchetti, a top White House aide, and Jake Sullivan, the national security adviser, the people familiar with the case said.
"The small pro-labor news site that has the Biden White House's ear" via Laura Wagner of The Washington Post — Journalists from around the world flocked to a General Motors plant in Michigan on Tuesday to document Biden's unprecedented visit to the striking autoworkers' picket line. Among them were staffers with a small nonprofit labor advocacy publication called More Perfect Union. But More Perfect Union wasn't just covering Biden on the picket line; it helped get him there. More Perfect Union's executive director, Faiz Shakir, helped connect the White House and United Auto Workers leaders, smoothing the way for Biden to address a crowd of striking workers. "We had a number of conversations with the White House," Shakir, a former campaign manager for Sen. Bernie Sanders, said of the planning for the Biden trip. "We're also on the ground covering UAW and building relationships there. So that's where we gave a little bit of help on the sidelines."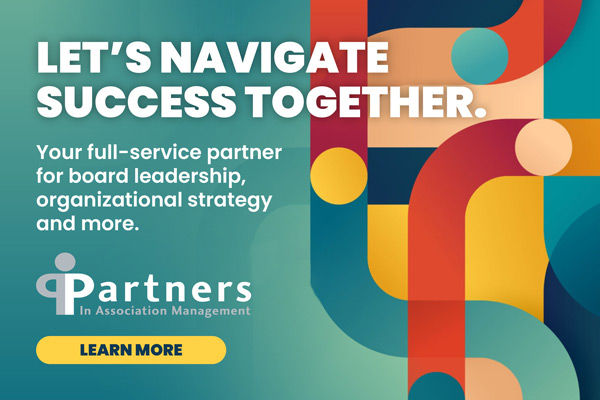 — LOCAL: S. FL —
"'Stand up and fight': Kamala Harris urges Generation Z at FIU to vote" via Jimena Tavel of the Miami Herald — Vice President Harris urged college students to vote and warned them about what she described as a "full-on attack" against their rights — including their ability to vote and to get an abortion — during a talk Thursday at Florida International University, the largest public university in South Florida. "It is incumbent on us then to not passively sit by and let it happen but to stand up and fight for what we know to be right and be true," said Harris, 58. "And one of the many ways you have to make a difference is to vote."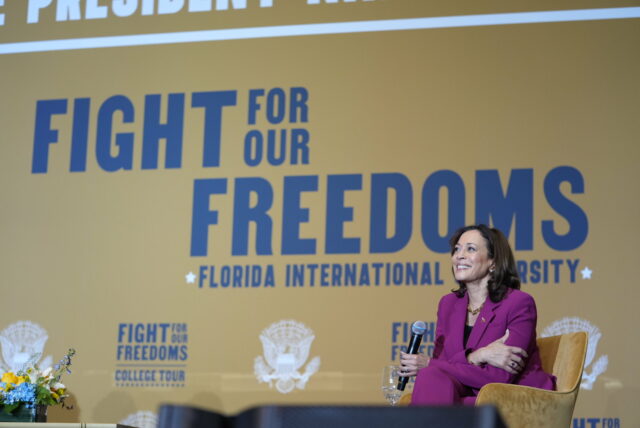 "In Miami conference, future Republican Florida House Speaker seeks bipartisan solutions" via Alyssa Johnson of the Miami Herald — Ten days after being designated the future speaker of the Florida House, Republican state Rep. Daniel Perez gathered politicians, judges, government administrators and more at the University of Miami on Thursday to share a mission and a message. Perez, who is in line to become one of the most important lawmakers in the state following next year's elections, told the crowd that he wouldn't be a parochial House Speaker. But he said he would lean on the lessons from his Miami upbringing — and on the community where he was raised — to help address Florida's most pressing challenges. "There are 66 other counties; it's not just Miami-Dade," Perez, 36, said from a stage at the Donna E. Shalala Student Center.
"Miami Mayor Francis Suarez officially under state ethics investigation for World Cup, F1 tickets" via Sarah Blaskey and Tess Riski of the Miami Herald — The Florida Commission on Ethics has officially opened an investigation into Suarez following a complaint regarding his acceptance of expensive tickets to sporting events like the Miami Formula One Grand Prix and the 2022 World Cup in Qatar. The investigation is based on a complaint made by local activist Thomas Kennedy, which raises questions about who paid for the various tickets worth thousands of dollars and whether Suarez complied with Florida ethics laws requiring the Mayor to disclose the source of all gifts, including complimentary access, valued over $100. The laws also prohibit elected officials from accepting such gifts from city vendors, lobbyists or their employers.
"New map left candidate out of Miami Commission district. Judge rules he can still run" via Joey Flechas of the Miami Herald — A Miami-Dade Circuit Court judge has ruled that auto parts retailer Miguel Gabela is a qualified candidate in the city of Miami's District 1 election. During a virtual hearing, Judge Pedro Echarte ruled in favor of Gabela, who is suing the city after Commissioners redrew district boundaries in June in a way that excluded Gabela's longtime home from District 1. He had run for Commission before in that district and had been campaigning since February this year. Commissioners approved the new map following a federal court order as part of a separate lawsuit challenging the city's voting map as unconstitutional.
"Miami-Dade Schools moves toward adopting social studies books after Black history disputes" via Sommer Brugal of the Miami Herald — The Miami-Dade County School Board took the first step toward approving new social studies instructional materials, despite members failing to address the content or specific topics within the books themselves. Instead, Board members in a Wednesday meeting pointed their questions to how the textbook review committees were formed, and the procedures district staff followed to ensure compliance with state statutes. Questions and comments also applauded district staff's efforts in completing the lengthy process, the accessibility the community had to the materials online and the high number of parents participating. Around 1,100 people joined committees to review social studies textbooks in Miami-Dade public schools, a list released by the state earlier this year as part of the state's overhaul of academic standards.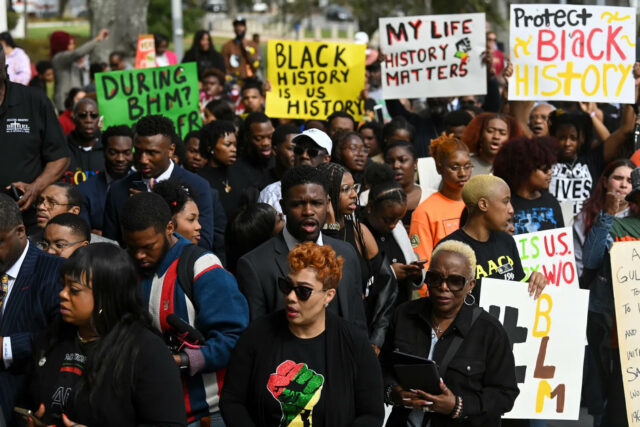 "Surfside Commissioners approve luxury condo plan next to future Champlain Towers memorial" via Omar Rodríguez Ortiz of the Miami Herald — The Surfside Town Commission voted 3-2 to accept the plan of a 52-unit luxury condo to be built where the Champlain Towers South collapsed and adjacent to a street designated as the site of a memorial. The vote came after a nearly six-hour emotional meeting that included insults, expulsions and police intervention. Surfside Mayor Shlomo Danzinger, Vice Mayor Jeffrey Rose and Commissioner Fred Landsman voted in favor. Commissioners Nelly Velasquez and Marianne Meischeid voted against. At the heart of the issue: whether to allow Dubai-based developer DAMAC International to use the end of 88th Street as a construction staging area, potentially delaying the construction of the memorial.
"Coral Gables Commissioners give themselves big pay raises" via Jesse Scheckner of Florida Politics — In a 3-2 vote following a lengthy and sometimes accusatory discussion of the issue, Coral Gables Commissions approved sizable salary increases for themselves, the Mayor and Vice Mayor. Proponents touted the raises as decades overdue and a shift that will empower less well-to-do residents to seek public office. Critics slammed the move as too abrupt and lacking transparency, arguing most residents weren't informed of the change and that those who were overwhelmingly opposed it. "Do I believe that a compensation increase was merited? Potentially. I just don't like how this was handled," said Mayor Vince Lago, who voted alongside Vice Mayor Rhonda Anderson against the raises.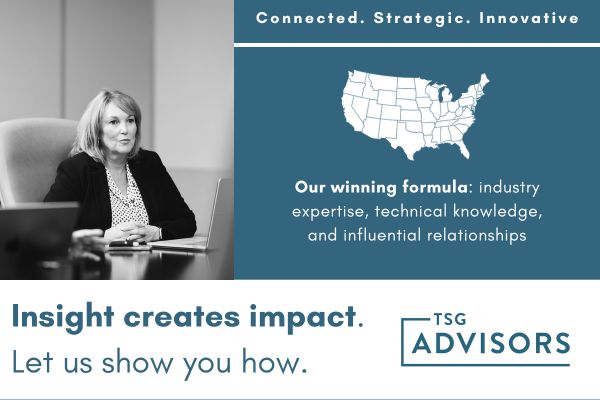 — LOCAL: C. FL —
"A year later, Volusia rebuilds but still shows scars from hurricanes Ian, Nicole" via Skyler Swisher of the Orlando Sentinel — Ken Meister isn't giving up on coastal living as work continues on his oceanfront home heavily damaged by hurricanes Ian and Nicole a year ago. A year later, the hurricanes' wrath is still evident in Volusia, particularly along the hard-hit stretch of sand from Daytona Beach Shores to Wilbur-by-the-Sea, an unincorporated community of about 2,000 people. Some damaged properties look much as they did a year ago when the back-to-back storms pummeled the coastline and sent homes tumbling into the surf. One near a beach-access ramp remains split in half with its contents still exposed. A couch is perched on the second floor, while a mattress rests in a pile of debris below.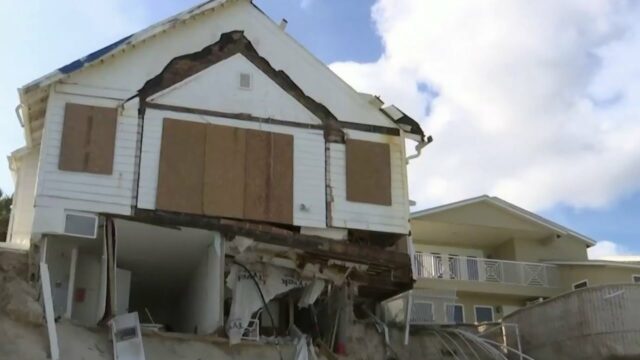 "Seminole approves record $1B budget, which starts Sunday" via Martin E. Comas of the Orlando Sentinel — Seminole County Commissioners this week unanimously approved a record budget of more than $1 billion for the next fiscal year and agreed to keep the property tax rate at the same level despite a rise in home values. The new budget, which takes effect Sunday, includes paying for improvements to parks facilities, the Wekiva Golf Course, the sports complex, along with roof replacements and upgrades for heating and air conditioning units in county buildings, according to Seminole Manager Darren Gray. The spending plan also includes $67 million in transportation-related infrastructure projects.
"Orange County Mayor Jerry Demings backs $560M for convention center, says other projects can wait" via Steve Hudak of the Orlando Sentinel — Ahead of a special meeting Tuesday that may decide how future millions in tourist-tax revenues are spent, Demings affirmed his funding priorities Thursday in a memo to the Board of County Commissioners, and enlarging the Convention Center again topped his list. He favors pledging $560 million to expand the Pentagon-sized meeting complex on International Drive. "By supporting our economic engine, the Orange County Convention Center, as well as sports and entertainment facilities, we will maintain existing jobs and create new career opportunities," Demings said in the four-page missive that outlined a slightly altered plan to also funnel tourist-tax money to improve Camping World Stadium and the Amway Center and boost local arts funding.
"Buddy Dyer spotlights plan to shift downtown Orlando from business hub to neighborhood" via Ryan Gillespie of the Orlando Sentinel — Orlando Mayor Dyer said the city would do "whatever it takes" to keep its downtown safe, as he outlined shifting the area from a business center focused on luring employers to a neighborhood focused on the needs of workers. Dyer outlined the plan, dubbed "Project DTO 2.0" in his annual State of Downtown speech, which serves as a fundraiser for the Downtown Orlando Partnership. "It's no longer about a downtown that revolves around office space," he said. "It's about building a downtown that appeals directly to the workers themselves." City officials have been working on the downtown master plan for more than a year.
"Alicia Farrant blasts LGBTQ+ proclamation before Orange School Board adopts it" via Leslie Postal of the Orlando Sentinel — The Orange County School Board this week adopted its annual proclamation declaring October as "LGBTQ+ awareness and history" month, but only after its most conservative member leveled fierce criticism at the four-year-old initiative designed to make gay and transgender students feel welcome and supported at public schools. Farrant, a member of the group Moms for Liberty who was elected in November, said she objected to the "+" in the proclamation, calling it an "all-encompassing" symbol that "according to my research" includes "leather pride," "bondage and discipline, sadism and masochism," and "many other sexual ideologies and perversions." Though couched as an anti-bullying measure, Farrant contended the proclamation was really a "push to normalize sexual promiscuity and sexual ideations at a young age."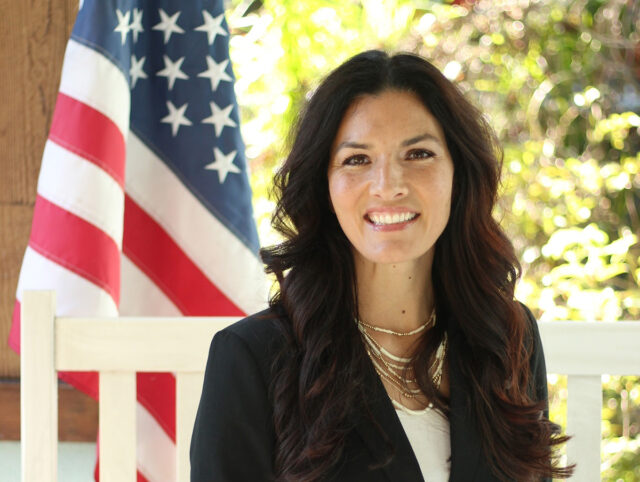 "Disney World government will give employees stipend after backlash for taking away park passes" via The Associated Press — Facing a backlash, Walt Disney World's governing district will pay a stipend to employees whose free passes and discounts to the theme park resort were eliminated under a policy made by a new district administrator and Board members who are allies of DeSantis. The stipend will be $3,000 a year, which is around the equivalent value of the theme park passes, Glen Gilzean, district administrator of the Central Florida Tourism Oversight District, told Board members. The Board then unanimously approved the stipend. Board members said they had taken to heart the criticism of employees who said the free passes gave them lasting memories with their families and allowed relatives to see the fruits of their work.
"Censorship or rules of order? Resident's comments cut off at meeting by County Council member" via Sheldon Gardner of The Daytona Beach News-Journal — Lindsay Pate of Ormond Beach was fired up about the prospect of a huge fuel terminal being built just outside her city. She is opposed and she wanted the Volusia County Council to know about it. She singled out District 4 Council member Troy Kent during a recent meeting. "Combative, aggressive, ready to fight, or eager to fight and pugnacious. Troy Kent used this description of a citizen when they inquired for more substantial answers." Kent quickly interrupted, saying under county rules, "All comments need to go to the entire Council. Ms. Pate doesn't know the rules of this elected body, obviously. I'd like to help her and this Council."
"Judge denies motion to dismiss Lakeland man's Jan. 6 charges" via Gary White of The Lakeland Ledger — A federal judge has denied a Lakeland man's motion to dismiss all charges against him related to the 2021 attack on the U.S. Capitol. A lawyer for Brian Boele submitted a motion in July to dismiss the four counts, which include civil disorder, a felony, and three misdemeanors. Boele was indicted in May 2022, along with four other defendants facing a total of 16 counts. Boele's lawyer, Carolyn Stewart, submitted a 28-page motion to U.S. District Judge Richard J. Leon of the District of Columbia. Stewart wrote that Boele was at the U.S. Capitol to exercise his First Amendment rights on Jan. 6, 2021, the day that members of Congress met to certify the results of the 2020 Presidential Election.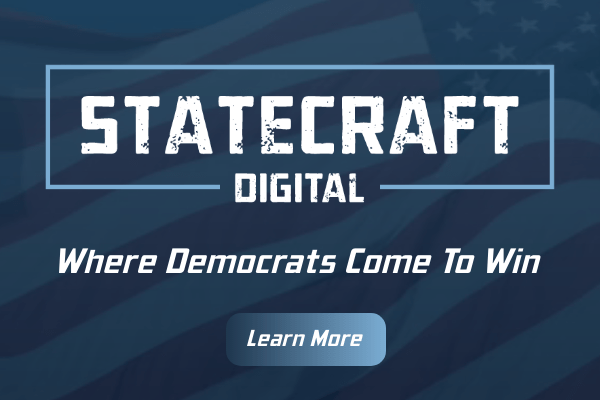 — LOCAL: TB —
"When will you next vote in the city of Tampa? Here's what we know." via C.T. Bowen of the Tampa Bay Times — Tampa City Council member Luis Viera wants to boost voter turnout by moving the city's election date. On Thursday, he learned the turnout from other City Council members would be against him. During a Council workshop, Viera was the only unequivocal supporter of switching the city's Municipal Elections from Spring in odd-number years to November in even-number years. A move would let city races parallel general elections for state and federal offices. The April 25 runoff election for the City Council drew ballots from less than 26,000 voters — or 10.76% of the city's more than 240,000 registered voters. The March Primary Election, featuring multiple high-profile races for City Council, didn't generate much excitement, either. It drew a 13.65% turnout — or participation from fewer than 33,000 voters. Voter turnout in all of Hillsborough County in the November 2020 Presidential Election was nearly 77%, and turnout in the November 2022 Gubernatorial Election was 52.4%.
"Howard Frankland stabbing suspect is former federal prosecutor" via Tony Marrero of the Tampa Bay Times — A man accused of stabbing another motorist after a crash on the Howard Frankland Bridge on Tuesday is a former assistant U.S. attorney who spent about a decade at the U.S. Attorney's Office in Tampa. Patrick Douglas Scruggs worked for the U.S. Attorney's Office from September 2012 until April of this year. His time there included appearing on behalf of the federal government during hearings for Florida residents accused of taking part in the riots at the U.S. Capitol on Jan. 6, 2021. In May, he joined Barnes and Thornburg, an Atlanta-based private law firm, as an "of counsel" attorney, the page says. The page describes Scruggs as "a seasoned litigator and investigator with experience in various practice areas of criminal law."
"St. Pete express lane project has funding and a timeline" via Mark Parker of St. Pete Catalyst — The Legislature allocated $354 million to widen Interstate 275 in north St. Petersburg as part of a regional express lane system. The significant project will add two toll lanes in each direction from the 4th Street North terminus at the Howard Frankland Bridge to 38th Avenue North. Florida Department of Transportation (FDOT) officials also announced construction would commence in Summer 2025. In addition, FDOT will create a multi-use trail along Ulmerton Road. It will head west from I-275 to Feather Sound Drive. Mayor Ken Welch called the announcement welcome news for residents, visitors and commuters. He noted that city officials have worked with Forward Pinellas and FDOT "for many years," to modernize I-275 and the area's transportation network.
"St. Pete considers funding pro bono legal services for those facing eviction" via Angie Angers of Bay News 9 — Tenants in parts of St. Petersburg who are facing eviction may soon be eligible for free pro bono legal services. Under the proposal going before the St. Pete City Council for a final vote Thursday, the city would use up to $300,000 in Tax Increment Financing (TIF) funding to provide eviction protection and probate assistance. The Community Law Program will provide pro bono legal services and take effect Oct. 1. As part of this pilot program, the free legal services would only be available to those living in the 7.4 miles of the South St. Petersburg Community Redevelopment Area. George Smith, who serves as the city's economic development officer, said in an eviction hearing usually the landlord has legal representation while the tenant does not. These free legal services would help the tenant navigate the eviction process while protecting their credit and record.
"Gas Plant redevelopment provides 'hope' for descendants" via Mark Parker of St. Pete Catalyst — For Gwendolyn Reese, the news that St. Petersburg city officials and the Tampa Bay Rays reached an agreement to redevelop the area around Tropicana Field represents a new beginning. Reese noted that redeveloping what was once the predominantly Black and thriving Gas Plant District "can't solve all the problems." However, she told the Catalyst it was a first step to right past wrongs. "I feel like it's the first real step that's ever been taken," Reese, president of the African American Heritage Association, added. "It's gone farther than anything else that has ever been done in the city." Reese noted that the project would finally create once-promised housing in the area. The development will feature a 4,800 market rate and 600 affordable and workforce units. At least 100 of those will provide independent senior living opportunities. Real estate investment firm Hines, the Rays' development partner, will also build another 600 off-site affordable and workforce units.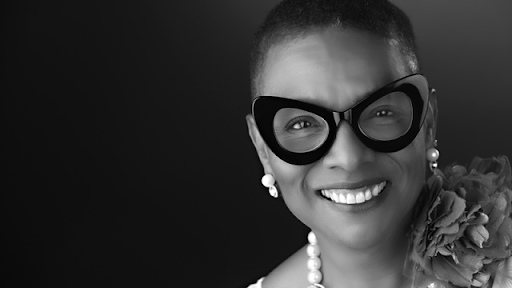 "Treasure Island Mayor discusses beach dune restoration project" via Jack Prator of the Tampa Bay Times — Beachgoers at Treasure Island's Sunset Beach had to be attentive while walking along the shoreline. A precarious 4-foot ledge separated gulf waters from high sand dunes up the beach. That was before Hurricane Idalia's surge washed out the vegetation that was holding the dunes together, according to Tyler Payne, the city's Mayor. "It's not just damaged," Payne said. "They've just been totally devastated." Dunes are the first line of defense against intense storms. They protect coastal developments from surges and wind. In the case of Treasure Island, dunes shield public infrastructure, parks and private homes from encroaching waters. Last week, Treasure Island closed access to Sunset Beach for emergency dune restoration as part of a $21 million county-led project. Work started over the weekend, and each day, about 200 trucks have been pouring sand across Sunset Beach. For the price of $6 million, the equivalent of about 12 Olympic-size swimming pools of sand will be brought to the Treasure Island beach over the coming weeks.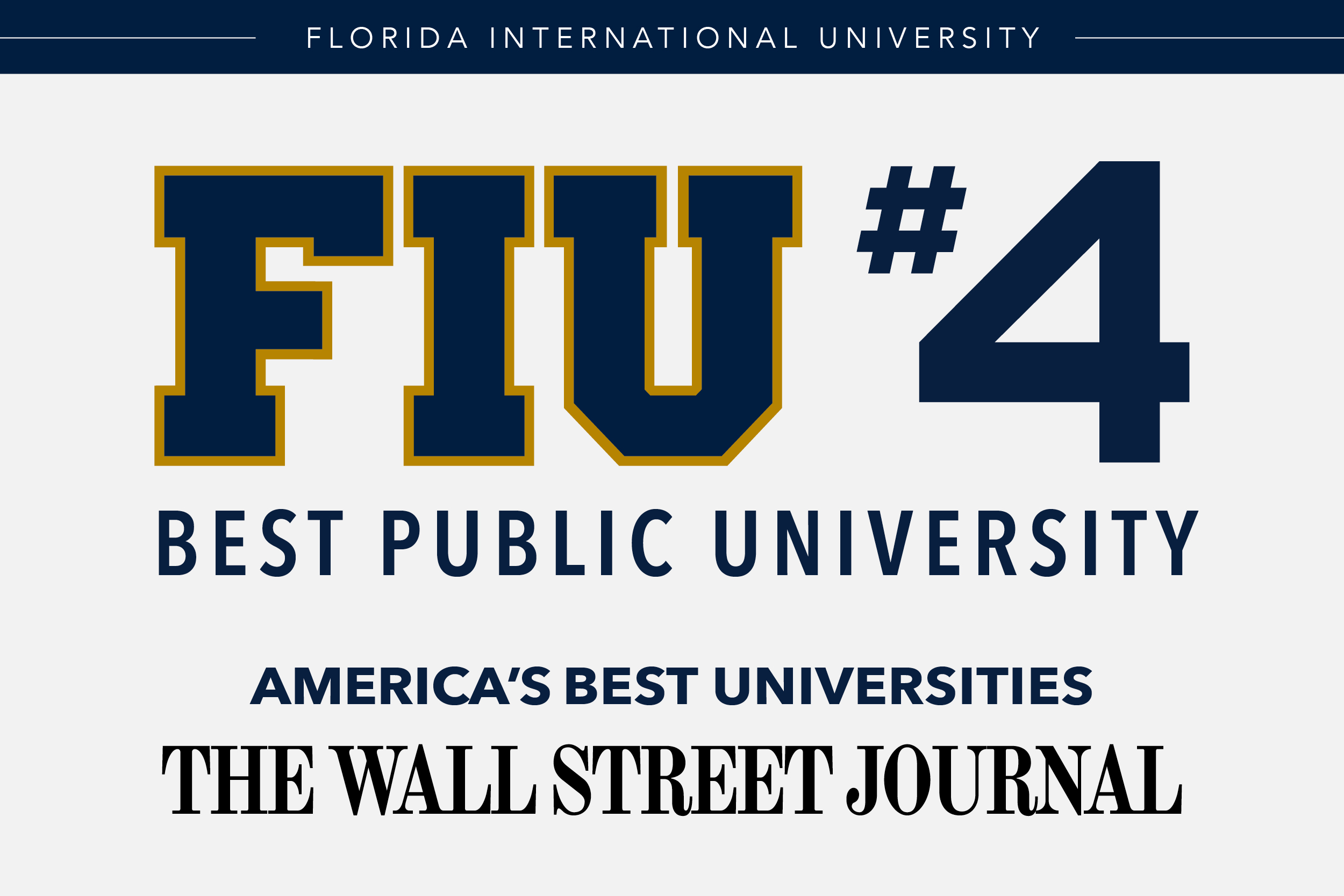 — LOCAL: N. FL —
"John Mead selected to fill the vacant seat on the Fort Walton Beach Council" via Collin Bestor of the Northwest Florida Daily News — In a 5-1 vote Tuesday, Mead was selected to fill the seat left vacant by the sudden resignation of Larry Patrick from the Fort Walton Beach City Council. The selection comes after almost two months of heated exchanges during Council meetings at City Hall. With the nomination, Mead will now serve on the Council for the next 16 months until the next General Election, where he can run for election.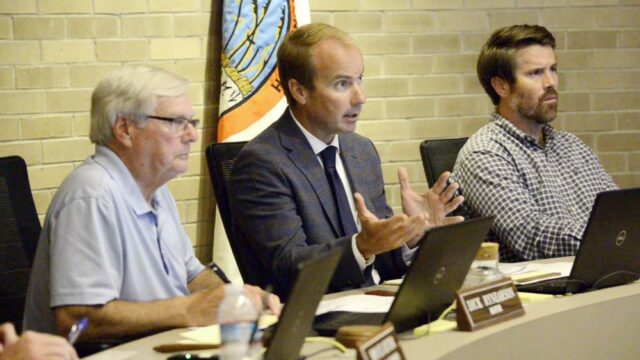 "Jacksonville City Council member reveals prostate cancer diagnosis" via A.G. Gancarski of Florida Politics — The Chair of the Jacksonville City Council Rules Committee revealed that he has been diagnosed with prostate cancer — a disease that also affected his father's life. Terrance Freeman, an at-large member of the Council and most recent previous President, posted to social media that he is slated to begin treatment next week. He expects to miss Council meetings in the months ahead. "Prostate cancer is 100% treatable when caught early enough. Unfortunately, many men do not get screened and allow this disease to fester. Especially Black men, who are 2.5 times more likely to die from prostate cancer than white men. We can do better. We can save lives," Freeman said.
"Mexico Beach City Council votes to raise water, sewer, sanitation rates next fiscal year" via Nathan Cobb of the Panama City News-Herald — To compensate for inflation, steeper service fees are on the horizon for residents. Mexico Beach City Council members on Tuesday approved the second reading of ordinances that increase the city's water, sewer and sanitation rates for next fiscal year, which will span from the beginning of October until the end of September 2024. Water rates will increase by 3%, sewer rates will increase by 8% and sanitation rates will increase by 10%. The council's decision to raise the city's service fees came less than a week after officials voted to set a millage rate of 5.99 mills for next fiscal year, or $599 per $100,000 of assessed property value.
"Nightlife ordinance off the table in St. Augustine" via Steven Ponson of Jax Today — St. Augustine has dropped a controversial proposal that would have required businesses to get a permit to sell alcohol after midnight. The ordinance was intended to combat unruly behavior by late-night partyers. It would have required businesses to get a permit to sell alcohol between midnight and 2 a.m., to maintain adequate security, to train at least one employee in responsible beverage serving practices, to provide a crowd manager when there were 50 or more guests, and to ensure no employees were drinking during their shifts. Chamber President and CEO Isabelle Renault said she was pleased with the City Commission's action. She said she worried that the ordinance could have sent the message that the city was essentially closing down at midnight.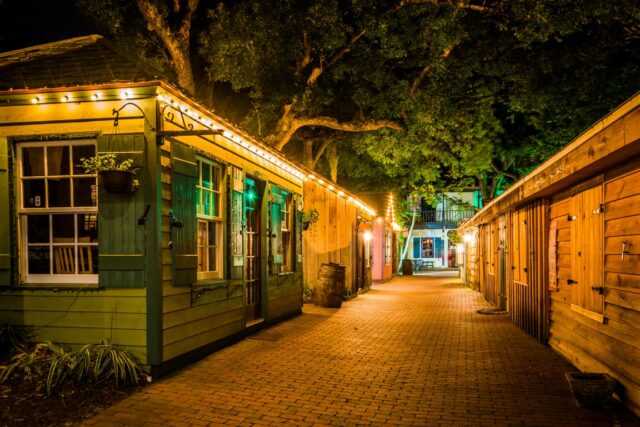 "Are 3 'monstrosity' high-rise towers better for Navarre Beach than an RV park? Some say yes" via Tom McLaughlin of the Pensacola News Journal — Though developer Christopher Ferrara's path toward putting a multi-story condominium complex on Navarre Beach would appear far smoother than his alternative proposal to put an RV Park on the same property, he continues to push county officials to allow the RV Park. In March, a lawsuit filed against the county by Ferrara's Santa Rosa Development LLC was tossed out of federal court in Pensacola when U.S. District Judge Casey Rodgers ruled that the "plain language" of the lease Ferrara holds for the property he wants to develop "does not allow use of the parcel as an RV Park."
"Foodies Takeout delivery service receives infusion of Blueprint public dollars" via TaMaryn Waters of the Tallahassee Democrat — Foodies Takeout & Delivery, a Tallahassee-based service, is slated to receive about half what it wanted in public money toward purchasing equipment, marketing and onboarding new clients. The startup received conditional approval for $55,000 in a non-competitive funding process. The company's larger request of $100,000 was shot down. The Foodies Takeout application was missing necessary documents, prompting OEV to score the fund the application with 65 out of 100 weighted points. "I want to make sure we don't want to set a precedent that you can submit an insufficient application and still receive funding," City Commissioner Dianne Williams-Cox said.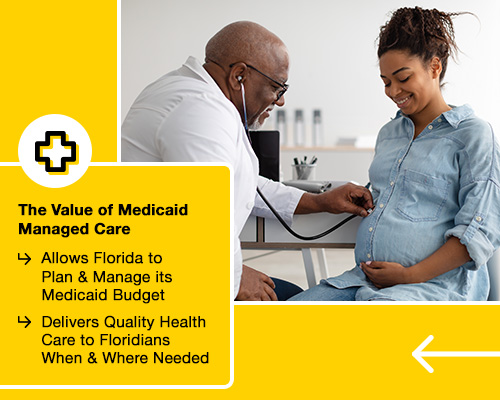 — LOCAL: SW. FL —
"Manatee Administrator accused 2 Commissioners of Sunshine violation before resigning" via Ryan Callihan of the Bradenton Herald — Manatee County's top executive accused two Commissioners of a Florida Sunshine Law violation earlier this year before deciding to resign from his post. Public records show that Lee Washington, the county's former Acting County Administrator, submitted a detailed letter alleging that Commissioners Vanessa Baugh and Mike Rahn communicated with one another about a county matter outside of a public meeting. He also accused the Commissioners of pressuring him to hire an advocate for the local building industry. "I was subject to violations of Florida's Sunshine laws, ethics, gross mismanagement and mismanagement malfeasance related to county meetings held to conduct county business, while not being publicly noticed or minutes captured," Washington wrote in a June 15 letter.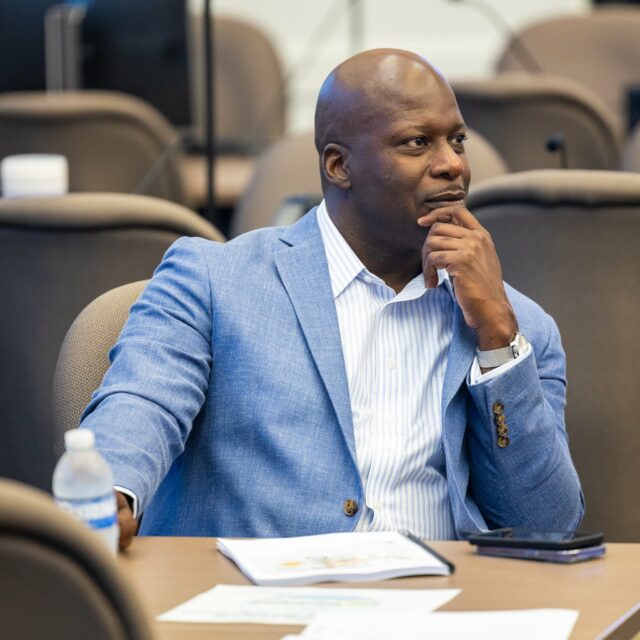 "Collier Commissioners approve tourist tax grants, but look to tighten up on them" via Laura Layden of the Naples Daily News — Nonprofit and other private arts and cultural organizations could find it more difficult to get a slice of Collier County's tourist tax pie. County Commissioners approved more than a dozen tax-funded grants for next year but sounded an alarm that the rules and outcomes could be different in the future. Ahead of the meeting, word spread to the awardees that they could be "defunded." They showed up in force to argue for full funding and support for the important role they play in the community and tourism development. Elysia Dawn, Executive Director of United Arts Collier, emphasized the value of the industry, which has a $108 million annual economic impact and provides 3,000 full-time jobs in the county.
"Will Marco Islanders elect a Mayor next year? Position could add 'cachet'" via J. Kyle Foster of the Naples Daily News — Marco Island City Council members agree on the prestige a Mayor versus a City Council Chair lends to a city. They don't agree on who or how to choose a Mayor for Marco Island. Council member Erik Brechnitz last week proposed an amendment to the city's charter to change its head of Council to Mayor from Chair and have the City Clerk report to the Mayor. These changes would require a vote by residents, which Brechnitz proposed to take place during the Presidential Primary on March 19. Brechnitz's proposal failed 5-2 on the first reading after a lengthy discussion.
"Charlotte County removes LGBTQ books from schools: 'These characters and themes cannot exist'" via Douglas Soule of USA Today Network — A Southwest Florida school district has removed books with LGBTQ characters and themes from its elementary and middle school libraries. A training document saying as much has been circulating on social media for weeks, obtained by advocacy group Florida Freedom to Read through a public records request to Charlotte County Public Schools. But a story published Tuesday morning by accountability journalism newsletter Popular Information has led to an explosion of attention to the Gulf Coast county, with state and national figures blasting the news. "This is exactly what we said would happen when they passed the 'Don't Say Gay' laws," said Nikki Fried.
"State College of Florida President Carol Probstfeld to retire at end of academic year" via Steven Walker of the Sarasota Herald-Tribune — Probstfeld will retire next Summer, a statement from the college announced. Probstfeld, who has served as SCF's sixth president for 11 years and was previously the vice president of finance and administration for 10 years, will serve her last day at the college on July 1, 2024, according to a news release. In her letter to the college's Board of Trustees, she outlined accomplishments such as building the college's reputation and favorable public perception and then thanked the college's employees for their work during her tenure. "It has been my greatest joy and professional honor to reestablish and enhance our position as the community's first choice for higher education, economic development, philanthropic investment and cultural fulfillment," Probstfeld wrote.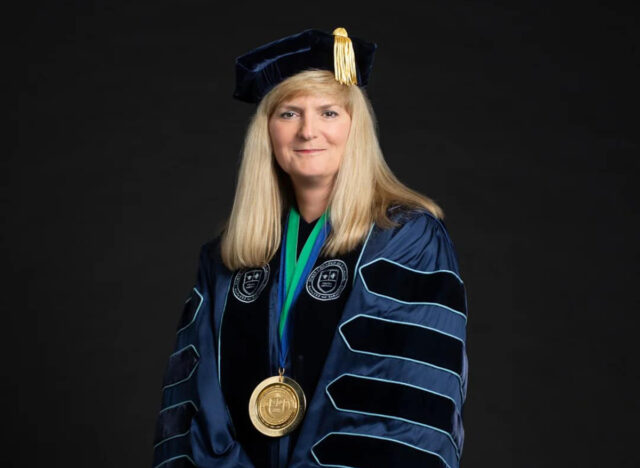 "New College of Florida settles with U.S. Department of Education in civil rights probe" via Steven Walker of the Sarasota Herald-Tribune — New College of Florida agreed to a settlement with the U.S. Department of Education (USDOE) regarding a federal investigation into compliance with federal disability access laws, according to a release from the college. The department's investigation, which the Office of Civil Rights opened on Sept. 9, looked into a disability compliance complaint filed against New College referencing the college's website and use of third-party sites such as Facebook and X, formerly known as Twitter, and Instagram. A separate complaint filed to the USDOE two days earlier alleged an ongoing trend of discrimination against "protected groups" such as LGBTQ+ students, and the creation of a hostile environment toward those students.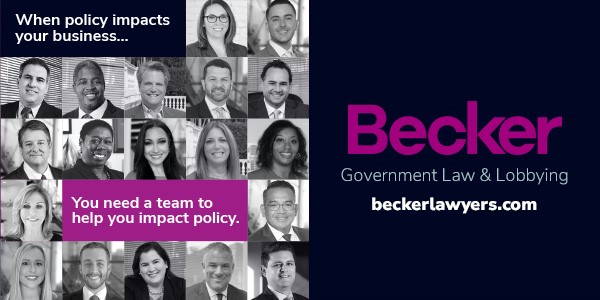 — TOP OPINION —
"Judging by Wednesday night, they're not even trying to catch up to the front-runner" via Frank Bruni of The New York Times — Trump won't be defeated with sound bites. He won't be bested with wordplay. DeSantis carped repeatedly that Trump was "missing in action" at the Republican presidential debate on Wednesday night, while Christie called Trump a coward and christened him "Donald duck." How very clever.
And how totally futile. They were throwing darts at the absent front-runner when missiles are in order.
Trump has a mammoth lead over all of them, and there's no sign that it's shrinking. He's skating to the party's presidential nomination. Along the way, he's doing quadruple axels of madness, triple toe loops of provocation. He's fantasizing about executing a respected general and he's fetishizing firearms, his words coming close to incitements of violence. He's not sorry for the Jan. 6 riots. To my ears, he'd like more where that came from.
But did any of the seven candidates onstage at the Ronald Reagan Presidential Library in Simi Valley, California, talk about that? Nope. DeSantis argued that Trump, if elected President again, could serve only one term, while DeSantis, a newcomer to the White House, could serve two.
Christie, the bravest of a timid bunch, gave eloquent voice to how profoundly Trump had divided the country, pitting friend against friend and relative against relative, and while that's sadly true, that's also beside the point.
The point is that Trump has zero respect for democracy and aspirations for autocracy. The point is that he keeps scaling new pinnacles of unhinged. The point is that he needs to win the presidency so that he doesn't have to worry about living out his days where he belongs — behind bars.
— OPINIONS —
"Sorry, DeSantis, count me out of your Florida death cult. I got COVID-19 vax again." via Frank Cerabino of The Palm Beach Post — I got the new COVID-19 vaccination. Sure, I could have listened to Surgeon Gen. Joseph Ladapo and avoided the new COVID-19 vaccine, as he advised on Sean Hannity's show. "It's an unsafe medication, which is really unfortunate that so many Americans have been persuaded to take," Ladapo said. As for Ladapo, well, he already displayed his anti-vax quackery when the Florida Department of Health issued a slapdash study under him that was neither peer-reviewed, nor published in a medical journal. The study's draft report found the opposite, concluding that "there is little suggestion of any effect immediately following vaccination." But Ladapo altered that to read that vaccinations were "associated with a modestly increased risk for cardiac-related mortality 28 days following vaccination."
"DeSantis is still trying to say 'Hello' to America. But it's time to say, 'Goodbye.'" via Roger Brown of the Sarasota Herald-Tribune — The more DeSantis tries to say, "Hello" to America in hopes of boosting his stumbling candidacy, the more it becomes clear it's time for him to say, "Goodbye" instead. Sorry, but that's the sole conclusion to take from DeSantis' performance in the debate, during which DeSantis literally had the center spot on the stage but was pushed to the periphery. It wasn't DeSantis, after all, who offered the most compelling critique of Trump for refusing to participate in the GOP debate. It wasn't DeSantis who made a persuasive case that he would be prepared to lead from Day One if elected President. It spoke volumes that DeSantis' best moment of the debate came when the guy flat-out refused to answer a question.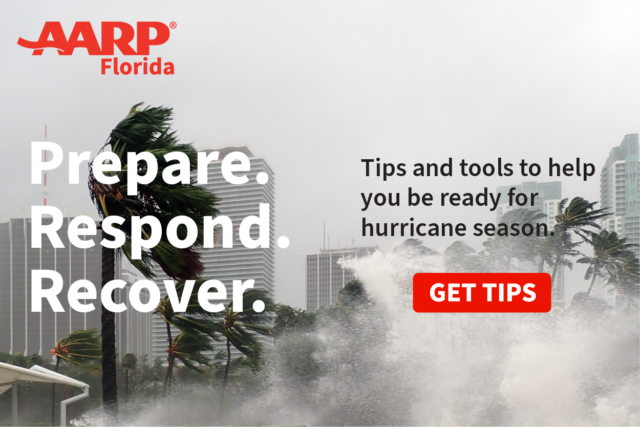 — INSTAGRAM OF THE DAY —
— WEEKEND TV —
ABC Action News Full Circle with Paul LaGrone on Channel 10 WFTS: Political analyst Dr. Susan MacManus, Tallahassee reporter Forrest Saunders and ABC News Political Director Rick Klein.
Facing South Florida with Jim DeFede on CBS 4 in Miami: The Sunday show provides viewers with an in-depth look at politics and other issues affecting the South Florida region.
In Focus with Allison Walker on Bay News 9/CF 13: A discussion of arts and music festivals in Florida and how the state's Division of Arts and Culture plays a role in bringing and growing entertainment to the Sunshine State. Joining Walker are Cord Byrd, Florida Secretary of State and Chief Arts and Culture Officer and Brian Young, Events and Promotions Director, Mount Dora Center for the Arts, Visit Mount Dora.
Political Connections on Bay News 9 in Tampa/St. Pete: A recap and reaction of the second GOP Presidential Primary Debate; a look at the first hearing of Biden's impeachment inquiry; and where we stand on the possible government shutdown.
Political Connections on CF 13 in Orlando: An interview with Sen. Linda Stewart on legislation passed during the Legislative Session and bills she's working on in advance of Fall Committee Weeks.
This Week in Jacksonville with Kent Justice on Channel 4 WJXT: Government law attorney Chris Hand and anthropologist Dr. Alexa Hagerty, Ph.D.
— ALOE —
"Michael Gambon, Albus Dumbledore in the 'Harry Potter' films, dies at 82" via Benedict Nightingale of The New York Times — Gambon, the Irish-born actor who drew acclaim from both audiences and peers for his stage and screen work, and who won even wider renown as Dumbledore, the firm but kindly headmaster of the Hogwarts wizarding school, in the "Harry Potter" films, died on Wednesday night. He was 82. Gambon's family confirmed his death in a brief statement issued on Thursday through a public relations company. "Michael died peacefully in hospital with his wife, Anne, and son Fergus at his bedside, following a bout of pneumonia," the statement said. It did not identify the hospital where he died. Peter Hall, then the National Theater's artistic director, described Gambon as "unsentimental, dangerous and immensely powerful."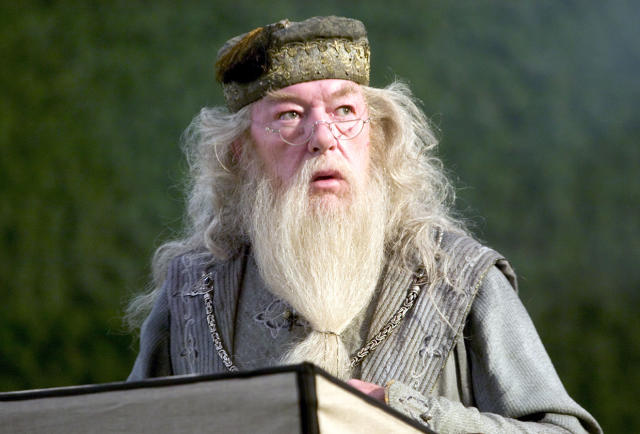 "SeaWorld Orlando's next coaster: Penguin Trek, set to open next Spring" via DeWayne Bevil of the Orlando Sentinel — SeaWorld Orlando has unveiled details about its next roller coaster, which will be named Penguin Trek and will open in Spring 2024, the park announced. The indoor-outdoor coaster will top out at 43 mph, feature a 3,020-foot track with two launches and conclude in the theme park's penguin habitat. Its storyline will revolve around a penguin research mission, and the ride vehicle will be styled like a snowmobile, SeaWorld said. Its height requirement will be 42 inches. "This family launch coaster embodies the spirit of adventure and exploration, offering an immersive journey through the wonders of Antarctica while further connecting our mission and commitment to our animal care, education and research," said Jon Peterson, president of SeaWorld Orlando.
— HAPPY BIRTHDAY —
Happy birthday to our friend, Steve Schale, as well as former U.S. Sen. Bill Nelson, David Bishop, Brian Graham, Rebecca Matthews, and Zach Thorn. Celebrating this Saturday are Curt Anderson of The Associated Press, Michael Cantens, Tracy Duda Chapman, Harrison Fields, Jason Gonzalez, nice guy Jason Holloway, Steve Lapinski, Capital City Consulting's Chris Schoonover, and Vito Sheeley.
___
Sunburn is authored and assembled by Peter Schorsch, Phil Ammann, Daniel Dean, Ryan Nicol, Jacob Ogles, and Drew Wilson.