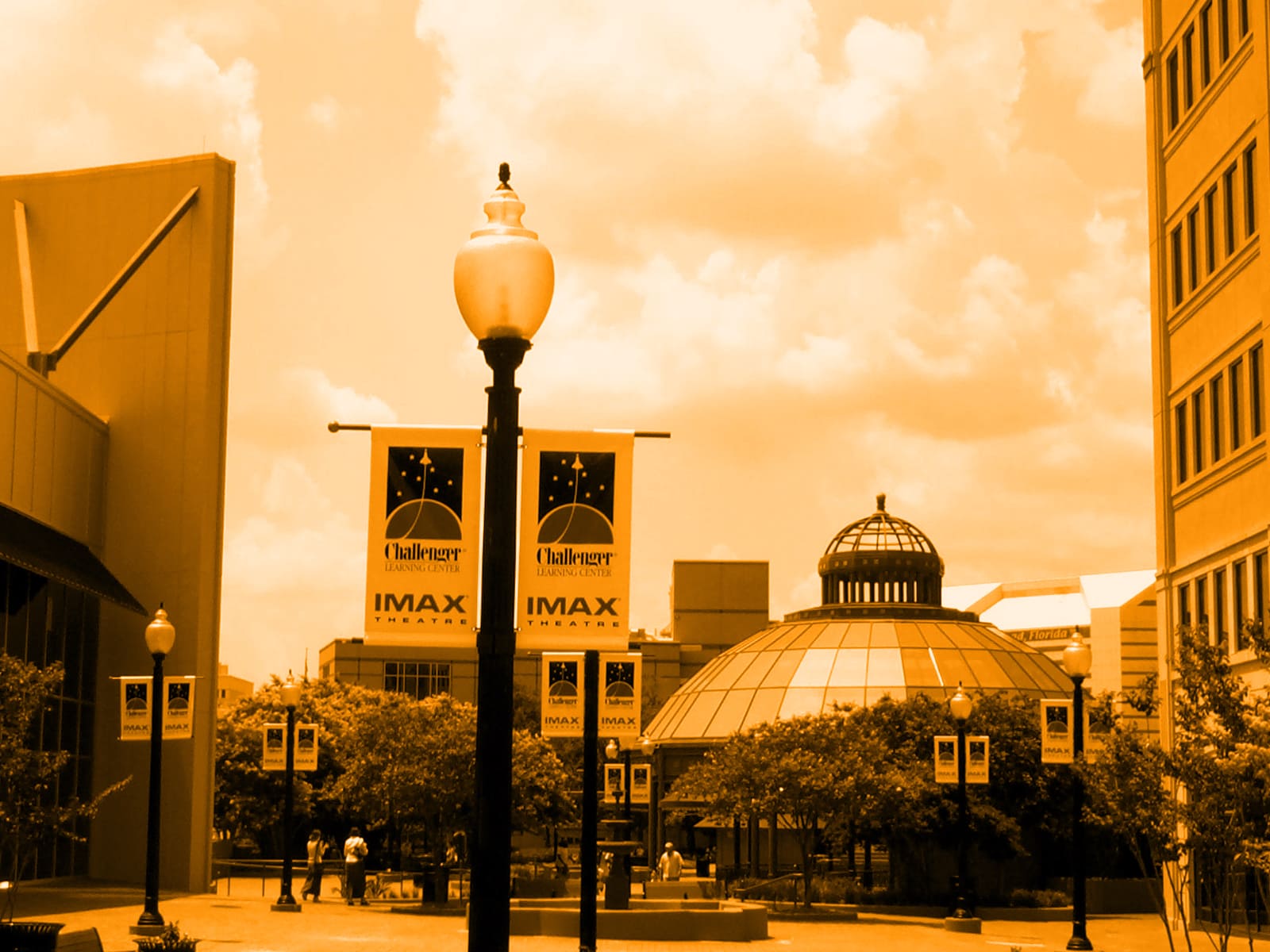 Get ready for an espresso shot of Florida politics and policy.
Good Tuesday morning.
Breaking overnight — "Donald Trump pollster sees Nikki Haley benefiting from Tim Scott's exit" via Zachary Basu of Axios — Tony Fabrizio's findings in Iowa suggest that support for Gov. Ron DeSantis — who is banking on a strong showing in the Jan. 15 Caucuses — is "stagnant" despite Scott's exit, a widely praised debate performance and an endorsement from Iowa Gov. Kim Reynolds. "Despite the narrative that the DeSantis team is trying to push, it's clear that other candidates dropping out is not causing voters to consolidate around him," the memo argues. Trump (43%) continues to boast a massive lead in Iowa over DeSantis (19%) and Haley (16%), who are in a "dogfight" for second place, Fabrizio found.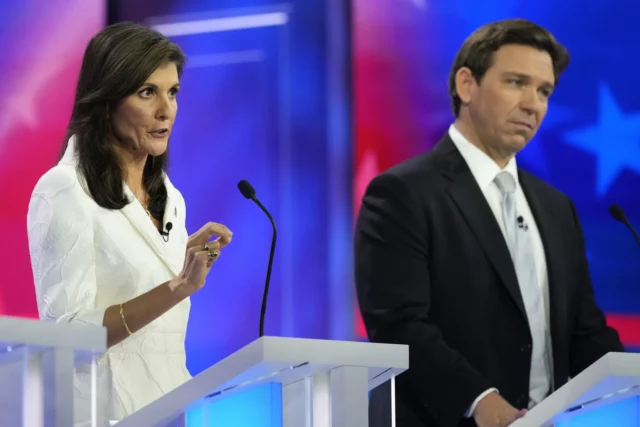 ___
Conservation Florida and the Florida Cattlemen's Association are pardner'n up to highlight the role ranchers play in land conservation efforts.
Florida's working lands are a critical piece of the greater conservation puzzle and the Florida Wildlife Corridor vision — a protected mosaic of green land stretching from the Florida Panhandle to the Keys.
Nearly 10 million acres in the Corridor are already protected and there are conservation opportunities for another 8 million. The current Corridor includes about 3.2 million acres of ranchlands, but less than a fifth of it is protected.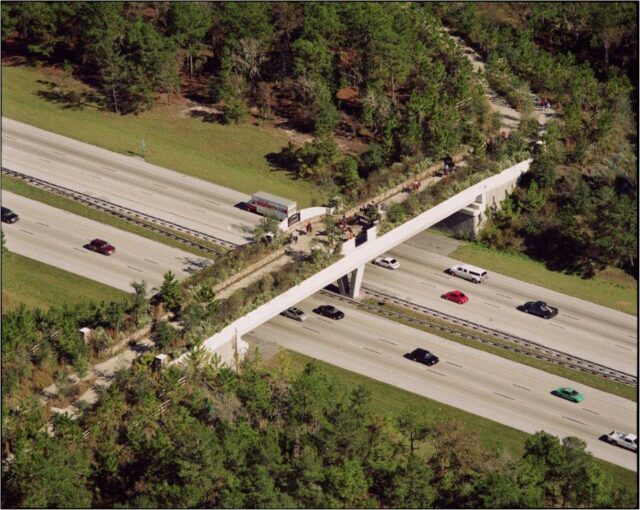 "Florida's cattle ranchers have a deep connection to the land," Florida Cattlemen's Association President Pat Durden said. "Partnering with Conservation Florida and others, underscores our commitment to the environment and our willingness to work with like-minded groups and individuals that understand the importance of working lands. We want the Floridians of today and tomorrow to understand Cows Keep Florida Green."
Conservation Florida CEO Traci Deen added, "Conservation Florida knows firsthand the power of partnerships, and linking arms with the Florida Cattlemen's Association allows us to combine conservation expertise with their deep knowledge of agriculture and ties to land ensuring thoughtful, meaningful land conservation across the state."
The organizations said the collaboration will include a campaign encompassing social media, public outreach, educational programs and joint advocacy — all aimed at reinforcing the interconnectedness of ranching and conservation.
The partnership already has a fan in the Capitol: Agriculture Commissioner Wilton Simpson.
"We're going to have to be creative about sustaining our momentum," Simpson said. "I believe the way to do it is allowing farmers, the first environmentalists, to take care of that land … the Cattlemen and Conservation Florida are putting a coalition together … to do more of that."
___
Session is coming fast. So is the Red Dog, Blue Dog 2024 fundraiser.
Organizers announced that the annual event benefiting Tallahassee-area animal shelters will be held Wednesday, Jan. 24.
As in past years, the two bartending teams — one made up of Republican lawmakers and another made up of Democrats — will pour drinks including special cocktails for each team. A portion of the drink proceeds will be donated to the cause, but the big bucks come from patrons' generous tips.
The last time the event was held during an early Session, the fundraiser put up some record-breaking numbers.

That January night in 2022, organizers raised nearly $60,000 to support companion animals in the Tallahassee area through three local rescue organizations — sextupling the $10,000 take the last time the event was held in 2020 (The fundraiser was canceled in 2021 due to COVID-19).
The 2023 fundraiser was a hit as well, with nearly $50,000 raised to support The Animal Shelter Foundation, Leon County Humane Society and Last Hope Rescue.
While the cats, dogs and other lovable pets are the true winners, the GOP and Democratic teams are in fierce competition, albeit a friendly one. If dollars were votes, last year's competition would have gone to a recount — the Blue Team won by just $50.07.
The 2024 venue, team members and the list of benefiting organizations will be announced at a later date.
___
Congrats! To John J. Sullivan for celebrating eight years with Broward County Public Schools. He started at the district as director of Legislative Affairs; now, he serves as Chief Communications and Legislative Affairs Officer.
— SITUATIONAL AWARENESS —
—@MaggieNYT: The day after Tim Scott drops out, Christie's team says he's hit the 80,000 unique donor threshold to qualify
—@MDixon55: My inbox has a Tim Scott is dropping out email right next to a Asa Hutchinson next week event email. Wild times
—@BeschlossDC: This new Supreme Court "Code of Conduct" is to a strict professional ethics code as synthesized elevator music is to a good live concert.
—@MikeGrunwald: Cultivated meat is not yet available for sale, but just in case, FL Republicans want to ban it. It's very important to protect us from free-market alternatives that could help save the planet.
—@CamillaCisss: BREAKING: Florida girl becomes new Deputy Digital Director for the Florida Democratic Party I'm tremendously excited to start working with the @FlaDems, because my home is worth fighting for. LFG!!
—@PresMcCullough: We are immensely proud of Daniel Zuniga, who was named a finalist for the Rhodes scholarship. This is a tremendous accomplishment and is a great source of pride for the entire Florida State University community.
—@DouthatNYT: Every clip of Napoleon makes Phoenix look too old and dour for the younger phases of the part, now apparently Denzel is going to be riding an elephant across the Alps at 70. Next up: Liam Neeson IS Alexander the Great.
— DAYS UNTIL —
Formula 1 will take over the Las Vegas Strip — 2; Miami Beach mayoral runoff — 7; Ridley Scott's 'Napoleon' premieres — 8; 2023 Florida Transportation, Growth & Infrastructure Solution Summit — 8; 'Squid Game: The Challenge' premieres — 8; Florida TaxWatch's Annual Meeting begins — 16; Florida TaxWatch's 2023 Government Productivity Awards Ceremony — 22; in-person sports betting begins at Seminole Hard Rock Hotel & Casino Tampa — 24; 2023 Florida Chamber Annual Insurance Summit — 30; Zack Snyder's 'Rebel Moon' premieres — 38; Michael Mann's 'Ferrari' premieres — 41; Matt Dixon's 'Swamp Monsters: Trump vs. DeSantis ― the Greatest Show on Earth (or at Least in Florida)' released — 56; 2024 Florida Chamber Legislative Fly-In and reception — 56; Florida's 2024 Regular Session begins — 56; 2024 Primetime Emmy Awards — 62; Florida TaxWatch's State of the Taxpayer Dinner — 63; House District 35 Special Election — 63; Red Dog Blue Dog 2024 — 71; South Carolina Democratic Primary — 81; New Hampshire and Nevada Democratic Primaries — 84; South Carolina GOP holds first-in-the-South Primary — 102; Michigan Democratic Primary — 104; Trump's D.C. trial on charges related to trying to reverse his 2020 Election loss — 110; Super Tuesday — 111; 'A Quiet Place: Day One' premieres — 114; 2024 Oscars — 118; Georgia Democratic Primary — 119; 'Dune: Part Two' premieres — 123; 2024 Leadership Conference on Safety, Health & Sustainability — 178; 'Kingdom of the Planet of the Apes' premieres — 187; Republican National Convention begins — 241; New 'Alien' premieres — 245; 'Captain America: Brave New World' premieres — 254; Opening Ceremony of the 2024 Olympic Games — 255; Georgia Tech to face Florida State in 2024 opener in Dublin — 285; Taylor Swift's Eras Tour stops in Miami — 329; 2024 Florida Chamber Annual Meeting & Future of Florida Forum — 341; 'Thunderbolts' premieres — 402; 'Blade' reboot premieres — 458; 'Fantastic Four' reboot premieres — 537; 'Moana' premieres — 593; 'Avatar 3' premieres — 767; 'Avengers: The Kang Dynasty' premieres — 898; Untitled 'Star Wars' movie premieres — 921; Another untitled 'Star Wars' movie premieres — 1,134; 'Avengers: Secret Wars' premieres — 1,273; 'Avatar 4' premieres — 2,229; 'Avatar 5' premieres — 2,592.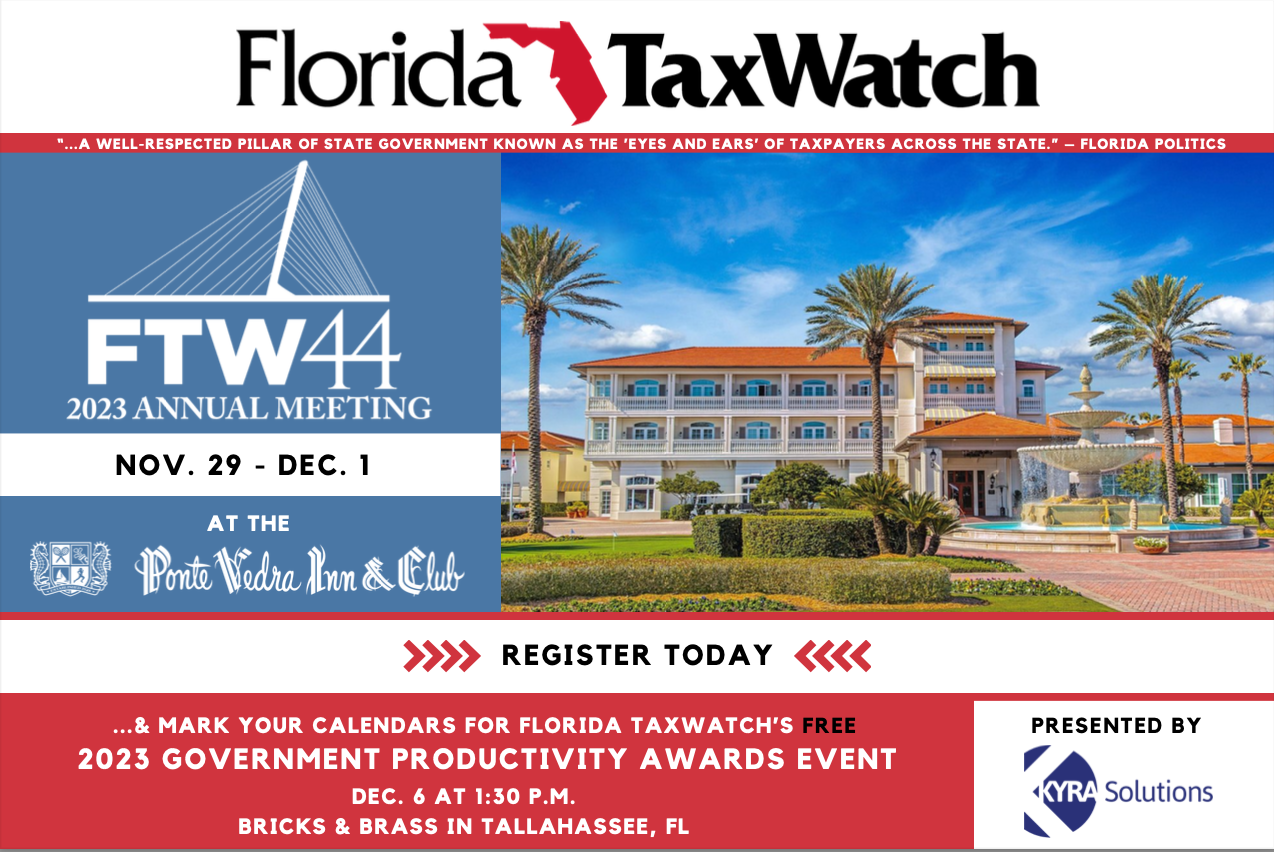 — TOP STORY —
"Before running for Senate, Stanley Campbell's pregnant ex-wife accused him of battery" via Jacob Ogles of Florida Politics — Decades before considering a run for U.S. Senate, Campbell's then-pregnant wife accused him of domestic abuse. The Palm City Democrat plans Wednesday to launch a challenge to Republican U.S. Sen. Rick Scott. But he first must convince Primary voters to overlook explosive allegations of battery and financial irresponsibility. His first marriage to Ethel Rowlett ended in failure. Rowlett filed for divorce in July 1985 after seven years of marriage. In court documents, Rowlett accused Campbell of adultery and abuse. Maryland court records show the candidate was charged in 1985 with two counts of misdemeanor battery following a complaint by Rowlett. A warrant on Campbell was issued and served on Dec. 11, 1985.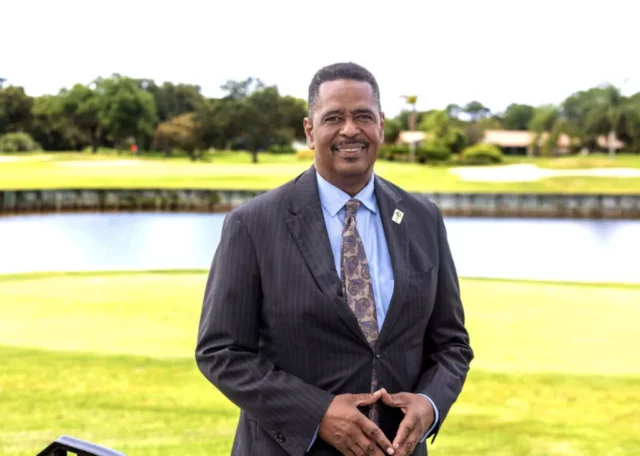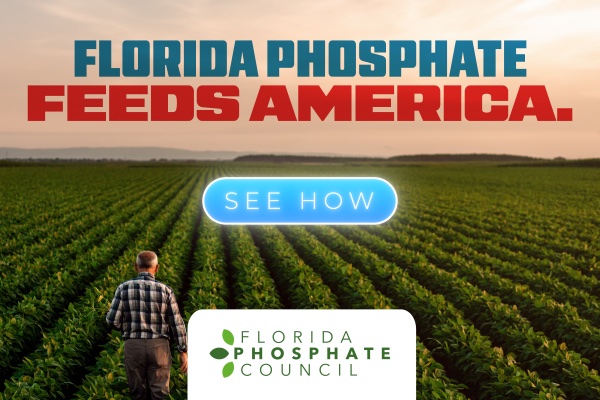 — THE TRAIL —
"Ron DeSantis eyes replacing 4 SCOTUS Justices if elected President" via A.G. Gancarski of Florida Politics — DeSantis has a vision to transform the United States Supreme Court if he gets two terms in the White House. DeSantis named two Supreme Court Justices he thought would be easy to replace and two others that would require his penchant for putting "good constitutionalists on the bench" to replace in ways that would satisfy conservatives. "You look at the next President. A two-term President is going to replace Samuel Alito and Clarence Thomas, most likely, maybe (Chief Justice) John Roberts and maybe even someone like Sonia Sotomayor," DeSantis said. "Now, Sotomayor is very left-wing. You're probably going to do a lot better than that without even thinking. Roberts, very wishy-washy; you of course can do much better there."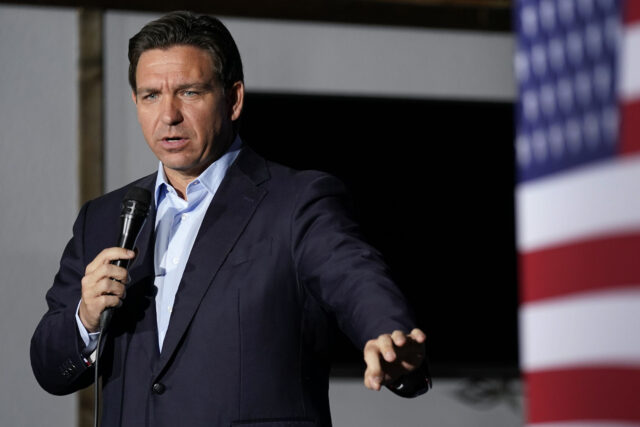 "Iowa Republicans passing on DeSantis suggestion to hold satellite Caucus in FL" via Mitch Perry of Florida Phoenix — Noting how many Iowa residents spend their time in Southwest Florida, DeSantis has suggested he'd like the Iowa Republican Party to allow Florida Republicans to vote in Iowa's all-important, first-in-the-nation caucus from the Sunshine State when it takes place in January. "I may petition the Iowa Republican Party to have some caucus sites in Southwest Florida, so people could just go — I mean, do one in Naples. One in Marco Island. You know, whatever you need to do," he said on Saturday to applause at a campaign event in Muscatine, Iowa. But alas, that won't happen on the GOP side in January. "No, we are not planning such 'satellite caucuses,'" said Kush Desai, communications director for the Republican Party of Iowa.
"Haley, DeSantis try to capitalize on Scott exit from GOP Primary" via John McCormick and Eliza Collins of The Wall Street Journal — Haley and DeSantis are trying to take advantage of Scott's exit from the Republican presidential field by scooping up his supporters, endorsers and donors in a race that remains dominated by Trump. The South Carolina Senator announced his exit late Sunday following lackluster performances in three GOP Primary debates and single-digit polling in Iowa, where Scott had heavily focused his campaign and nomination voting starts in just two months. An Iowa Poll released late last month showed Scott with the support of 7% of likely participants in the state's Republican caucuses, while another 10% listed him as their second choice and one in three said they were actively considering him.
"Haley campaign announces $10 million ad buy in Iowa, New Hampshire" via Maegan Vazquez and Dylan Willis of The Washington Post — The Haley campaign on Monday announced plans to launch a $10 million ad buy in Iowa and New Hampshire starting in early December as she jockeys with DeSantis to become the main GOP alternative to Trump. The sizable advertising investment for Haley comes at a critical point in the GOP presidential campaign cycle. The number of Republicans seeking the nomination is dwindling as the start of the nominating contests near, and candidates are seeking to position themselves to directly take on Trump, the front-runner in the race.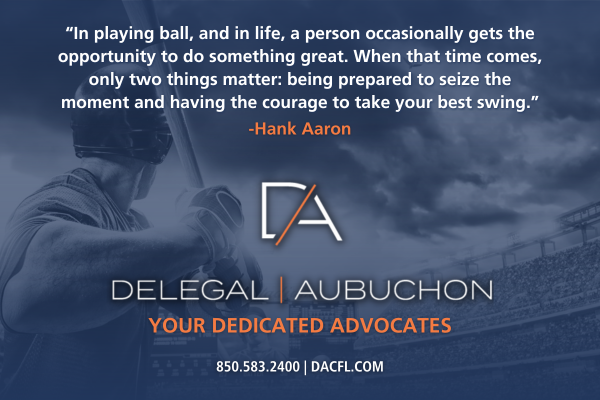 — DESANTISY LAND —
"Governor signs Special Session bills, including Iran sanctions" via Forrest Saunders of WPTV — The new laws prevent local governments from contracting with Iran and divest Florida from any businesses connected to Iranian industries. The second policy allots $45 million to harden security at Florida nonprofits facing the threat of hate crimes. Jewish day schools and temples were of particular concern. Rep. Randy Fine carried the House version of the legislation. He believed the grant program could make a difference as tensions for Jewish populations continue to rise. The other bills offer over $400 million for Hurricane Idalia recovery and refill a grant program to harden homes against severe weather. Also, lawmakers agreed to shift state dollars to allow more students access to Florida's new universal school voucher program.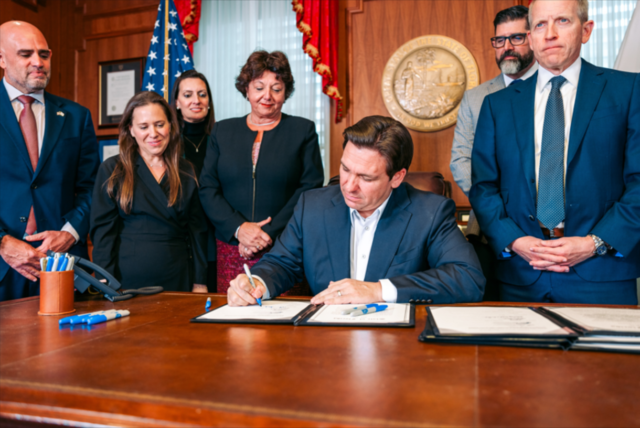 "Florida homeowner insurance rates up 40%, at all-time high" via Jackie Callaway of ABC Action News — Insurance agent Michelle Mosher, owner of South Shore Insurance, can't think of one time in the last two years when she delivered good news to one of her clients when it comes to their policy renewal. Property insurance this year spiked to record levels. The average homeowner is paying $6,000 in premiums. Century 21 Realtor Lisa Weiss is among those who said their rates have doubled in the last one to two years. "The insurance in my house has doubled in a year it's gone it's gone from $3,100 to $6,200," Weiss said.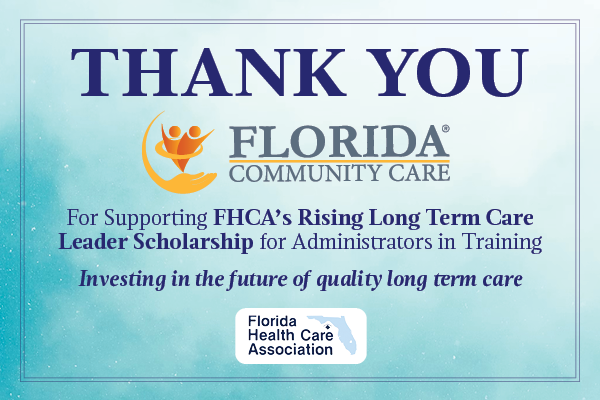 — D. C. MATTERS —
"Fort Walton Beach defense contractor receives Labor Department award for hiring veterans" via Colin Bestor of the Northwest Florida Daily News — The Department of Labor named Beast Code LLC as a recipient of the 2023 HIRE Vets Medallion for recruiting, employing and retaining U.S. Military veterans in the workforce. Beast Code LLC was one of 70 companies across Florida to receive the award and the only one located in Okaloosa County. "Recipients of the 2023 HIRE Vets Medallion Award demonstrate a commitment to recruiting, hiring and retaining veterans as they help them develop meaningful, long-term careers," Acting Secretary of Labor Julie Su said in a statement.
"The economy is booming, but inflation continues to sour Americans" via Abha Bhattarai of The Washington Post — There's an economic mystery confounding the White House: Most Americans are financially better off than they were before the coronavirus pandemic, but they feel worse about their economic prospects. Rising prices are largely to blame. New data coming out Tuesday is expected to show that inflation once again lessened its grip on households in October, extending a yearlong trend. That comes on top of a string of eye-popping data points, strong economic growth, unemployment at longtime lows, and wages finally outpacing inflation, all leaving Americans with more money in their bank accounts than they have had in years.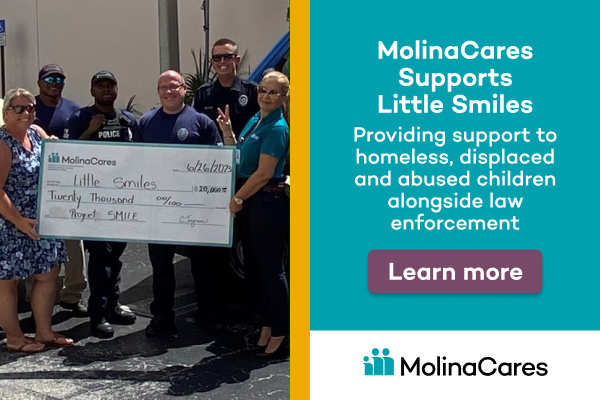 — STATEWIDE —
C'mon, Jimmy! — "Ambitious Florida CFO Jimmy Patronis and the case of the curious $50,000 political contribution" via Dan Christensen of the Florida Bulldog — Patronis, who appears to fancy himself as Florida's next Governor, trumpeted Tooth Fairy in a news release as the takedown of a major insurance fraud scheme. But the case quickly flopped with Miami-Dade prosecutors after it turned out that no one had actually lost any money in the "$1.3 million fraud." Unfortunately, that was not before five unlucky employees of a Hialeah-based dental practice were arrested, briefly jailed, threatened with up to 30 years in prison by Patronis' detectives and had their mug shots broadcast on TV. The backdrop was a pending multimillion-dollar lawsuit for control of the practice, One Care Pediatric Dental. In fact, attorneys defending the five who were charged say the lawsuit looks to be why the $50,000 contribution was made to Patronis' Treasure Florida PAC.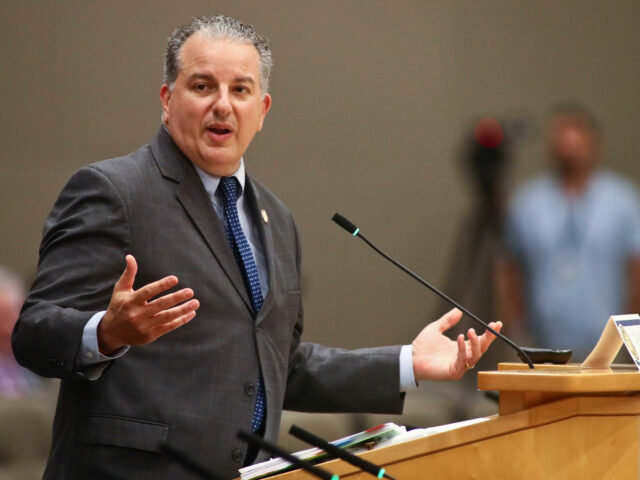 "Darryl Rouson, Lindsay Cross file bills to add commercial uses to urban ag projects" via Florida Politics — Sen. Rouson and Rep. Cross, both representing parts of St. Petersburg, have filed identical bills in their respective legislative chambers to expand the definition of "urban agriculture" to include new commercial agricultural uses. The bills (SB 404 and HB 397) would add new commercial agricultural uses to a Florida state statute that allows for urban agriculture pilot projects in areas where agricultural uses aren't necessarily part of the zoning. The existing version of the statute applies the term "urban agriculture" to noncommercial uses. The bills would also clarify that the section of the statute "does not apply to an urban agriculture project that is not a pilot project."
"New bill would punish tech-assisted stalkers with 10-year prison sentences, address AirTags" via Jesse Scheckner of Florida Politics — Today in Florida, if someone installs a tracking device or application on another person's car or cellphone, the offender faces up to 60 days in jail and a $500 fine. That's insufficient punishment for the crime, according to Palm City Republican Rep. Toby Overdorf, who filed legislation (HB 401) this month, levying what he believes is a proper penalty. Under Overdorf's proposed changes, the infraction would rise from a second-degree misdemeanor to a third-degree felony, punishable by up to 10 years in prison and $5,000 in fines. The bill would also tweak the existing law, which state legislators unanimously approved in 2015, to address devices like AirTags, which seldom require installation. It would ban placing such devices on another person or their property without their knowledge, a restriction not clearly stated in the law now.
Leg sked:
— 8:30 a.m. The Senate Military and Veterans Affairs, Space and Domestic Security Committee meets to consider SB 174 from Sen. Danny Burgess to make changes in admissions criteria for state long-term care facilities for veterans. Room 301, Senate Office Building.
— 8:30 a.m. The Senate Regulated Industries Committee meets to discuss condominium governance and regulation. Room 412, Knott Building.
— 10 a.m. The House Appropriations Committee meets for an update on the state's long-range financial outlook. Room 212, Knott Building.
— 10 a.m. The House Ways and Means Committee meets for an update on the communications services tax. Room 404, House Office Building.
— 1:45 p.m. The Senate Agriculture Committee meets for an update from the Department of Agriculture and Consumer Services about aquaculture. Room 301, Senate Office Building.
— 3 p.m. The House Commerce Committee meets for an update on Florida's energy future, including issues such as smart grids and hydrogen-fueled power. Room 212, Knott Building.
— 4 p.m. The Senate Health Policy Committee meets for updates on shortages of health care workers, as Health care issues are a priority of President Kathleen Passidomo. Room 412, Knott Building.
"Locations pitched for Florida Museum of Black History" via Jesse Scheckner of Florida Politics — For members of a state-created group tasked with developing plans and recommendations for a proposed Florida Museum of Black History, the aims are high. The details, meanwhile, still need to be ironed out. On Monday, the nine-member Florida Museum of Black History Task Force convened for its third meeting to discuss what information is still needed to determine the project's scope. Funding and location were also major subjects during the meeting's runtime of three and a half hours. To better inform future discussions, the group's Chair, Sen. Geraldine Thompson, said she'd requested a feasibility study that will include locational, financial, archaeological and genealogical considerations, among other things.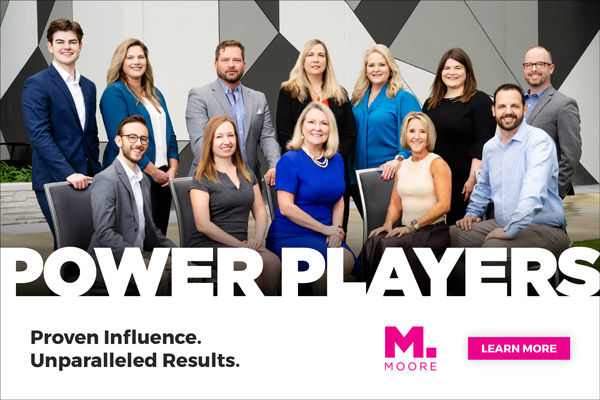 — DOWN BALLOT —
"Senate GOP campaign arm hits Rick Scott Primary opponent with finance complaint" via Matt Dixon of NBC News — The Senate Republicans' official campaign arm in Washington is filing a complaint alleging that the Republican challenging GOP Sen. Scott in 2024 used businesses he owns to make impermissible contributions to his campaign. The complaint from the National Republican Senatorial Committee is hitting Keith Gross, a Panama City businessman and attorney who has said he would spend millions of dollars from his personal wealth to try and defeat Scott. "Despite this well-known prohibition, Keith Gross for Florida, and two businesses have engaged in a flagrant scheme to pump corporate resources into the struggling Primary campaign," read the complaint, which is signed by NRSC Deputy General Counsel Blake Murphy.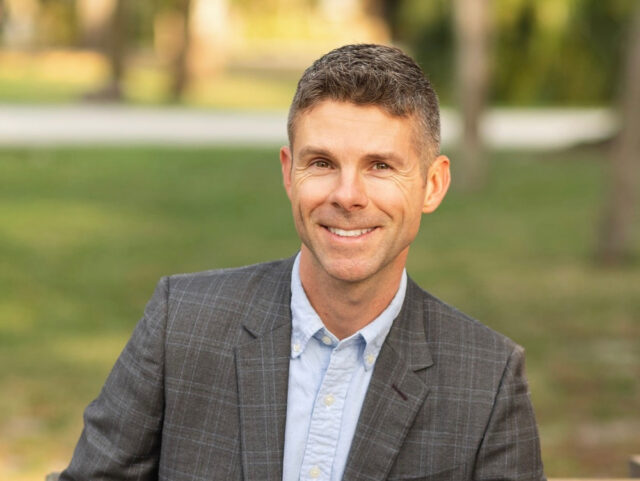 Bay of Pigs veterans line up behind Scott — The Bay of Pigs Veterans Association is endorsing Scott's re-election campaign. BPVA was founded by soldiers who fought against the Communist dictatorship in Cuba. The organization said it works "to defend the values of democracy, liberty, and human rights." BPVA President Rafael Montalvo said, "The Bay of Pigs veteran's association, Brigade 2506, has lived and died defending freedom. The brigade believes in God, country, family, all experienced in a democratic environment by free citizens. … We know Rick Scott; he is a good man, and we think Sen. Rick Scott will fight the good fight for those values we share in common." Scott, a Republican and former Florida Governor, is running for a second term in the U.S. Senate. He will likely face Democratic former U.S. Rep. Debbie Mucarsel-Powell in the 2024 General Election.
"Debbie Mucarsel-Powell endorses Whitney Fox in CD 13" via Peter Schorsch of Florida Politics — U.S. Senate candidate and former U.S. Rep. Mucarsel-Powell is endorsing Fox for Florida's 13th Congressional District. Fox is a Democrat running to unseat Republican incumbent Anna Paulina Luna, who won the seat in 2022 amid a red wave in Florida and after her predecessor, former U.S. Rep. Charlie Crist, resigned the seat to run for Governor. Luna's victory also came after new congressional maps shifted the district boundaries further north in Pinellas County, giving the GOP a voter registration advantage. "Whitney Fox has a proven record of putting people before politics, and I'm proud to endorse her campaign for Florida's 13th Congressional District," Mucarsel-Powell said.
Happening tonight: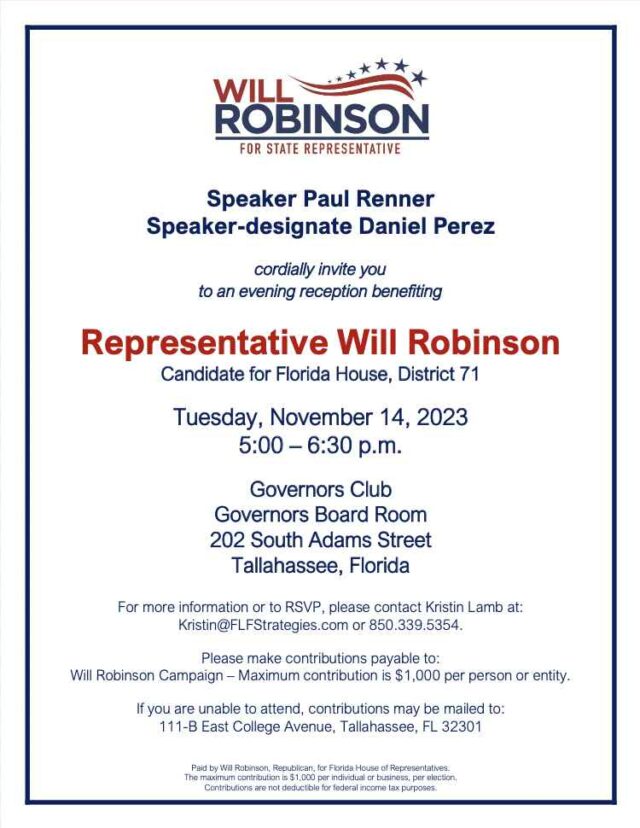 and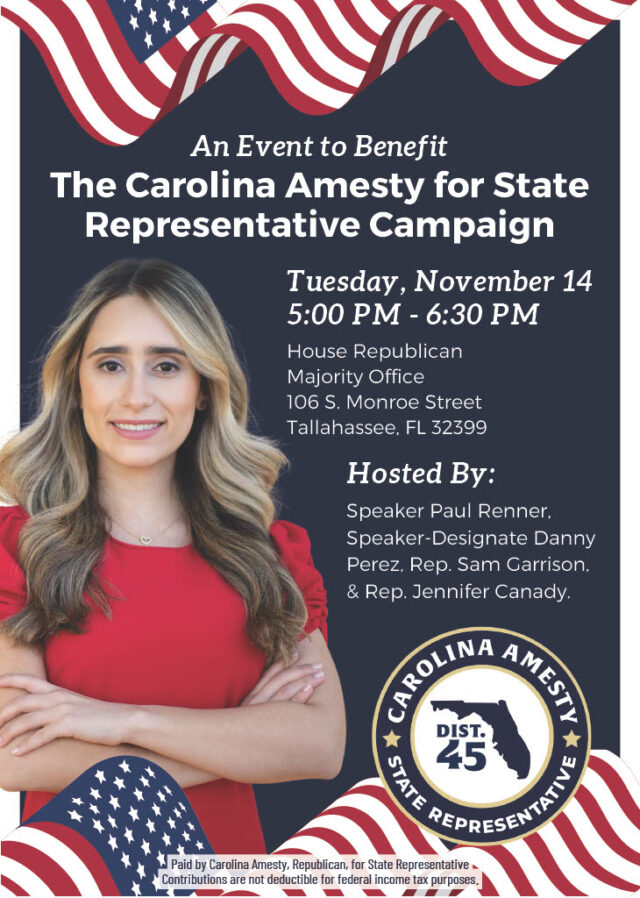 and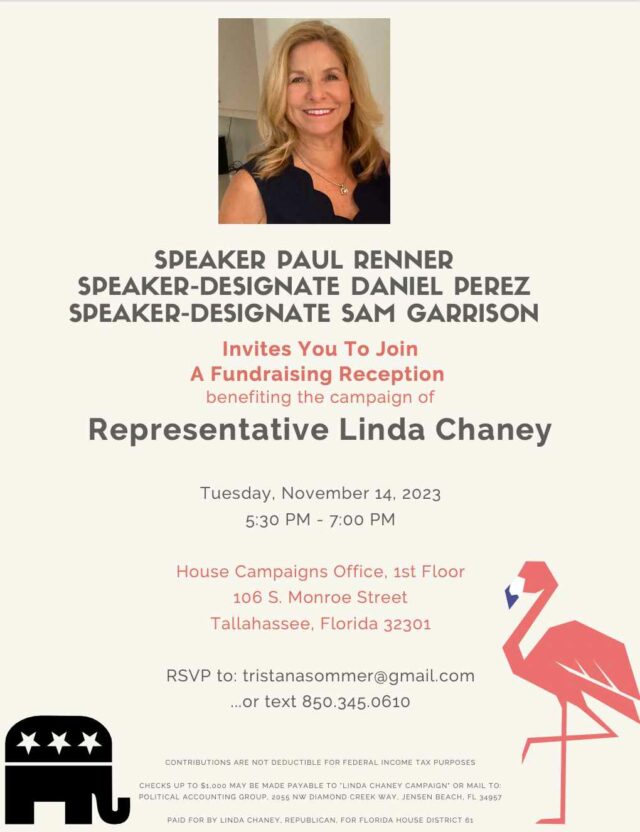 "Evan Power picks up 10 endorsements in campaign for RNC National Committeeman" via Peter Schorsch of Florida Politics — Power, Vice Chair of the Republican Party of Florida and Chair of the Leon County Republican Executive Committee, has landed 10 Republican endorsements throughout the state in his bid for National Committeeman with the Republican National Committee (RNC). Power announced his bid for National Committeeman last week. "After meeting with and spending time with my fellow State Executive Committee members we all seem to agree that Floridians are growing tired of winning big elections here in Florida but then seeing those victories do not carry over to the rest of the Country," Power said when he announced his candidacy.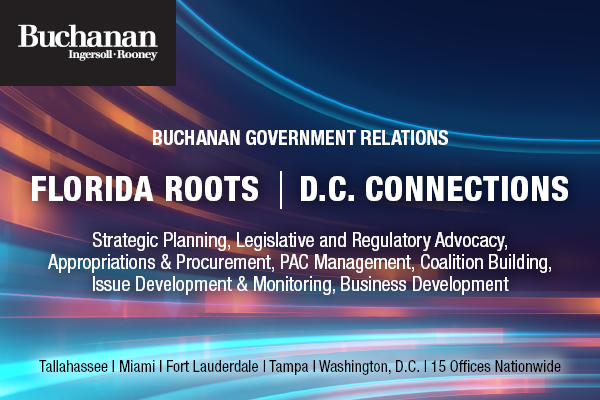 — LOCAL: S. FL —
SEIU backs Daniella Levine Cava's re-election bid — The 32BJ chapter of SEIU, which represents over 175,000 airport workers, security officers, janitorial workers, cleaners, and other essential property service workers nationwide, is endorsing Miami-Dade County Mayor Levine Cava for a second term. "Even before she became an elected official, for decades Daniella Levine Cava has been an ethical, committed, and proven champion for working people and their families," says Helene O'Brien, Florida District Director of 32BJ SEIU. "She's humble but fearless, and as Mayor, she has proven that she is always on the side of Miami-Dade's hardworking residents. Our members … support candidates who believe workers deserve good jobs, a living wage, basic benefits like paid time off, and a voice at work. Daniella Levine Cava is that candidate. She has earned and deserves our vote for a second term as Miami-Dade's Mayor."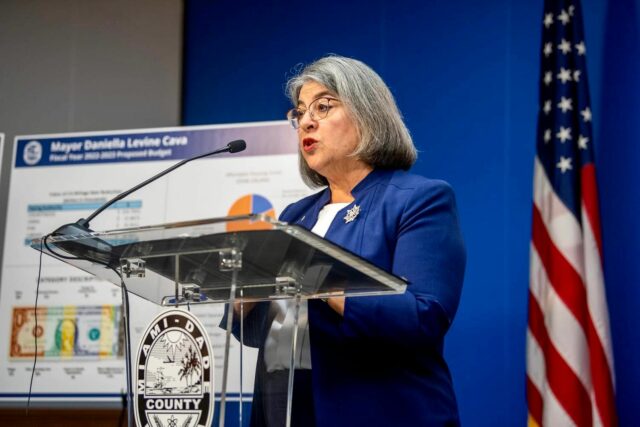 "Pink to give away 2,000 banned books in South Florida this week" via Jesse Scheckner of Florida Politics — If you live in Florida and aren't a fan of censorship, raise your glass to Pink. The pop star (and mother of two) will be handing out 2,000 copies of four banned books during a leg of her tour this week in the Sunshine State. She's doing it in collaboration with PEN America, which has opposed school book bans throughout Florida in both the public square and in court. "Books have held a special joy for me from the time I was a child, and that is why I am unwilling to stand by and watch while books are banned by schools," said Pink, whose real name is Alecia Hart. "It's especially hateful to see authorities take aim at books about race and racism and against LGBTQ authors and those of color. We have made so many strides toward equality in this country and no one should want to see this progress reversed. This is why I am supporting PEN America in its work and why I agree with them: no more banned books."
"Miami-Dade School Board to elect leadership this week. Will conservatives win again?" via Sommer Brugal of the Miami Herald — The Miami-Dade County School Board on Tuesday is expected to elect a Chair and Vice Chair — an annual vote that determines who will preside over the year's monthly meetings, appoint members to Committees and act as a liaison and resource between the Board and the superintendent. The meeting is set for Tuesday at 10 a.m. Last November, following the election of political newcomers Roberto Alonso and Monica Colucci, the Board elected Mari-Tere Rojas and Lubby Navarro as Chair and Vice Chair, respectively. (Rojas was elected unanimously, while Navarro was elected in a 5-4 vote.)
"How a new federal courthouse may trigger Fort Lauderdale's 'south of the river' building boom" via David Lyons of the South Florida Sun-Sentinel — The new federal courthouse scheduled to be built by 2026 is intended to be the home of many things: A dozen courtrooms, chambers for 17 judges, and workspaces for the U.S. Attorney's Office, U.S. Court of Appeals, U.S. Bankruptcy Court, U.S. Probation and Pretrial Services and U.S. Marshals Service. And, quipped Fort Lauderdale Mayor Dean Trantalis, "it's waterfront property." On a sunny but wind-swept day, a Who's Who of South Florida's legal community and public sector officials gathered at 1080 SE Third Ave., south of the New River, to help break ground on a long-sought courthouse that will serve as a new center of federal justice.
"Other developers revisit Ag Reserve plans after land-swap deal is rejected" via Abigail Hasebroock of the South Florida Sun-Sentinel — Shortly after the Palm Beach County Commissioners voted against GL Homes' land-swap deal, other developers with hopes of changing portions of the county's Agricultural Reserve are adjusting their proposals. At a comprehensive plan public hearing on Nov. 1, one proposal was withdrawn and another postponed, both of which would have involved requests to change land use in portions of the Ag Reserve. That swath of land was created with the purpose of preserving unique farmland and wetlands by limiting development and land uses to promote agricultural activity, environmental and water resources, and open space.
"PRIDE Enterprises launches new diesel mechanic training program" via Florida Politics — Prison Rehabilitative Industries and Diversified Enterprises (PRIDE Enterprises), an inmate training company operating 37 work training programs across 17 state correctional facilities in Florida, recently launched its new diesel mechanic training and certificate program in Belle Glade, with the first 10 inmates from Moore Haven Correctional Facility voluntarily starting the program on Monday, Nov. 6. The new program is a joint venture between PRIDE Enterprises, the Florida Department of Corrections and Palm Beach State College. The new program is a 425-hour college credit course with full state college certification through Palm Beach State College. "We're excited to have launched this new diesel mechanic training and certificate program," said Blake Brown, president of PRIDE Enterprises.
"Disney is bringing ships to South Florida. What that means for cruising and the port" via Vinod Sreeharsha of the Miami Herald — Disney is coming to life in South Florida. The entertainment and travel company is expanding its cruise business to Port Everglades. The first ship will set sail on Nov. 20 from Fort Lauderdale, the beginning of a minimum 15-year agreement between Disney Cruise Line and Florida's second busiest port after Miami. The Disney Dream, which can hold 4,000 passengers, will sail a five-night trip to the Caribbean. Then it will do four-night and five-night trips until next Spring when another ship, the Disney Magic, will replace it for three, four- and five-night cruises. Trips will also include stops at Disney's private island in the Bahamas. Disney's cruises are popular among families and especially those with young children.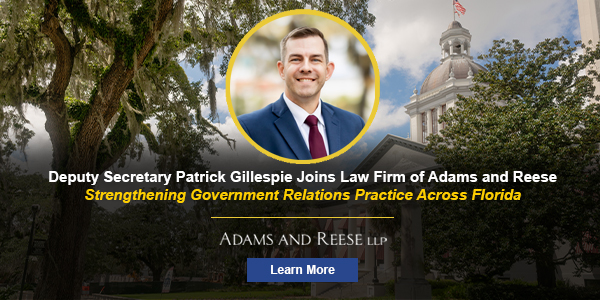 — LOCAL: C. FL —
"Andrew Bain touts new prosecutors, return of diversion programs in 100-day update" via Cristóbal Reyes of the Orlando Sentinel — Orange-Osceola State Attorney Bain touted the hiring of new prosecutors and a return of previously nixed civil citation programs as part of his 100-day update since his predecessor was ousted from her elected post in August. Many of the prosecutors hired in the last three months formerly worked for the office before taking jobs in judicial circuits elsewhere in Florida. His office was able to entice them to return, Bain told reporters. Joined by law enforcement leaders, Bain also reiterated what he said called "decisive measures to reinstate mandatory minimum sentencing" for defendants with felony records possessing guns, along with a policy announced in September sending police use-of-force cases before a grand jury.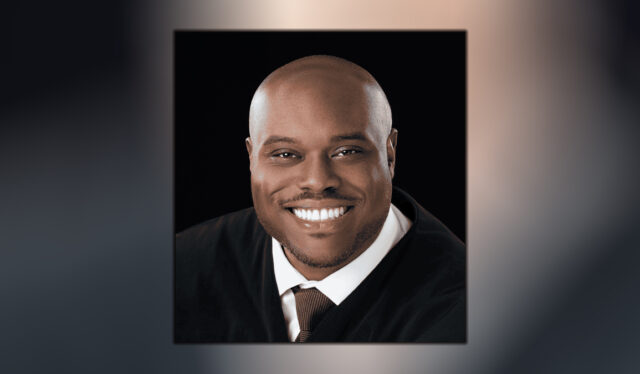 "Deborah Bowie resigns as onePulse Foundation Executive Director, she says" via Ryan Gillespie and Amanda Rabines of the Orlando Sentinel — Bowie, who served as Executive Director of the onePulse Foundation for more than a year, resigned effective immediately, she told the Orlando Sentinel. Bowie, who took over as Executive Director from the former owner of the nightclub Barbara Poma, said she tried to bring transparency to the organization in her time but ultimately faced headwinds that predated her hiring. "It's been many months that brought me to this decision," Bowie said. "I've really bonded with this team. I feel like they've been caught in the middle of this mess just as I have."
"City Manager in Volusia County floats changes to new affordable housing law in Florida" via Sheldon Gardner of the Daytona Beach News-Journal — DeBary officials are heading to Tallahassee to push for change to a state law intended to increase affordable housing, but the City Manager says misses the mark and burdens county and municipal governments and residents. DeBary City Manager Carmen Rosamonda said the Live Local Act is already having negative impacts in Volusia County and around the state, including the anticipated loss of a major development in DeBary because of affordable housing incentives. Rosamonda presented proposed changes to the law during a meeting of the Roundtable of Volusia County Elected Officials at Volusia County's Emergency Operations Center in Daytona Beach.
"'Huge boost:' Orlando restaurant sees dollar signs with EDC, upcoming Florida Classic" via Jerry Askin of Click Orlando — Sunday, hundreds of thousands of people were wrapping up their third and final day of the Electric Daisy Carnival at Camping World Stadium. With the upcoming Florida Classic next Saturday pitting FAMU against Bethune Cookman University, nearby businesses say it's a time when they see a big boost. News 6 went inside Oley's Kitchen. It's a soul food restaurant on Rio Grande Avenue, just a few blocks away from Camping World Stadium. Owner Karl Brown said he usually sees a big boost during EDC and the Florida Classic events. "EDC, probably about a 30-40% boost," Brown said. "The Florida Classic, maybe 90% if not 100, it's a huge boost." Outside Camping World Stadium on Sunday, Electric Daisy Carnival organizers said they hoped to bring in more than 300,000 people over the event's three-day span. Last year, organizers said attendees spent almost $150 million at local businesses during EDC.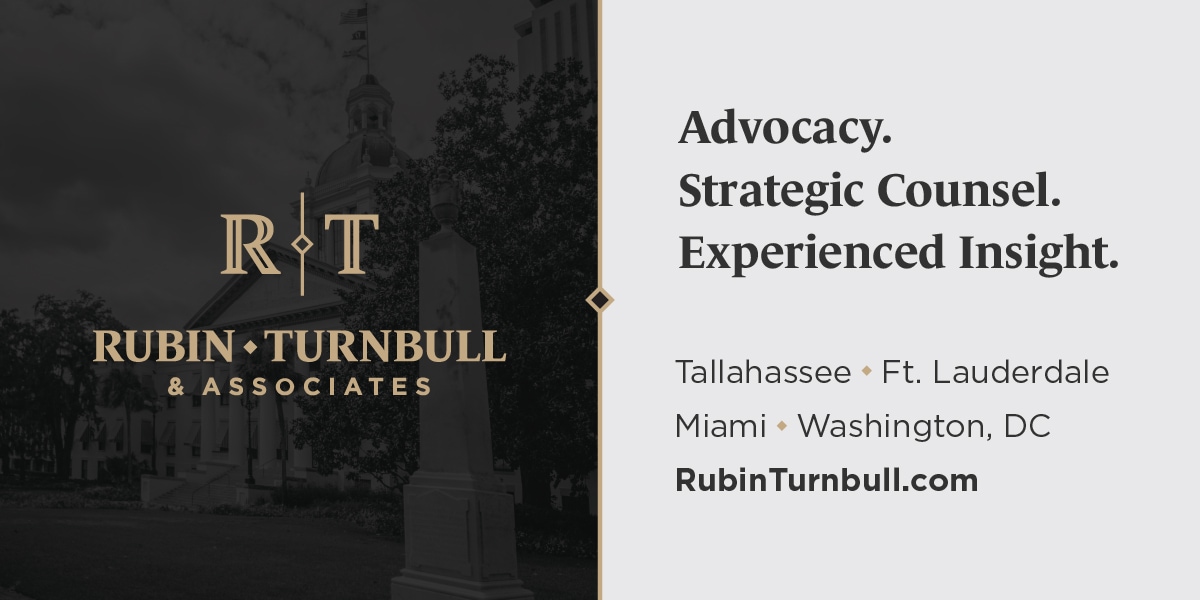 — LOCAL: TB —
"Former Miami-Dade police director blames suicide attempt on work-related stress" via Charles Rabin of the Miami Herald — In his first public appearance since trying to take his own life on the side of a highway south of Tampa four months ago, former Miami-Dade Police Director Alfredo "Freddy" Ramirez said he doesn't have much recollection of the day and blamed the debacle on a mental health episode. He said the breakdown stemmed from an accumulation of stress that ranged from police officers under his watch being injured and killed to leading them through the Surfside condo collapse and the pandemic. The upcoming sheriff's race played a factor, too. "In terms of stress, I used to tell myself I'll pay for it later. Well, the bill came sooner than expected," Ramirez said, seated opposite Nespral, dressed neatly in a dark blue suit and wearing thick-rimmed glasses that partially obscured his injured eye. "Unfortunately, when you take the uniform off, you still bring the stuff from the street home."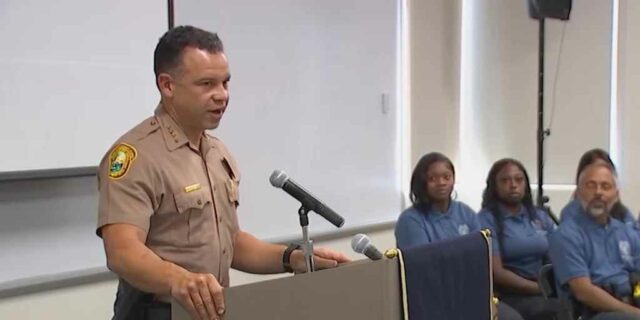 "Can All Children's hospital afford $261 million in damages?" via Christopher O'Donnell of the Tampa Bay Times — Attorneys for Johns Hopkins All Children's Hospital appeared shellshocked after a jury Thursday ruled against the hospital. The $261 million award of compensatory and punitive damages to Maya Kowalski and her family amounts to close to half the $592 million in revenue that the St. Petersburg hospital reported on its 2021 tax return. The hospital potentially faces a massive outlay that could force it to tap cash reserves, possibly impacting future credit ratings and delaying future expansion projects, the hospital's Chief Financial Officer Sherron Rogers testified during the trial.
"Couple arrested for 'fully nude' Florida frolic" via The Smoking Gun — After being caught having "fully nude" sex on a Florida causeway in front of children and other witnesses, a woman told cops it "was always a dream of mine" to engage in such a public tryst, while her male companion showed "zero remorse" when collared, court records show. After receiving multiple 911 calls around 9 p.m. Friday, sheriff's deputies responded to the causeway in Dunedin, a Gulf Coast city, and discovered a couple "having fully nude sexual intercourse in the presence of the victims," which included a pair of juveniles. On the side of the causeway, cops found Sara Fazekas and Robert Clarke "fully nude on top of one another," according to a criminal complaint. Clarke, cops say, was on his back with his genitals "fully exposed."
"A fraud, a fake Trump pardon and a 'hit man': Pinellas beaches man to serve 35 years in prison" via Chris Tisch of the Tampa Bay Times — A Pinellas Beaches man who federal authorities say tried to steal millions in various fraud schemes, then created a fake pardon from Trump and tried to hire a "hit man" to kill witnesses, has been ordered to spend more than 35 years in federal prison. Alexander Leszczynski was charged in April 2022 with wire fraud, bank fraud and money laundering. Leszczynski was accused of using fictitious charitable entities — including one called Love & Bliss Inc.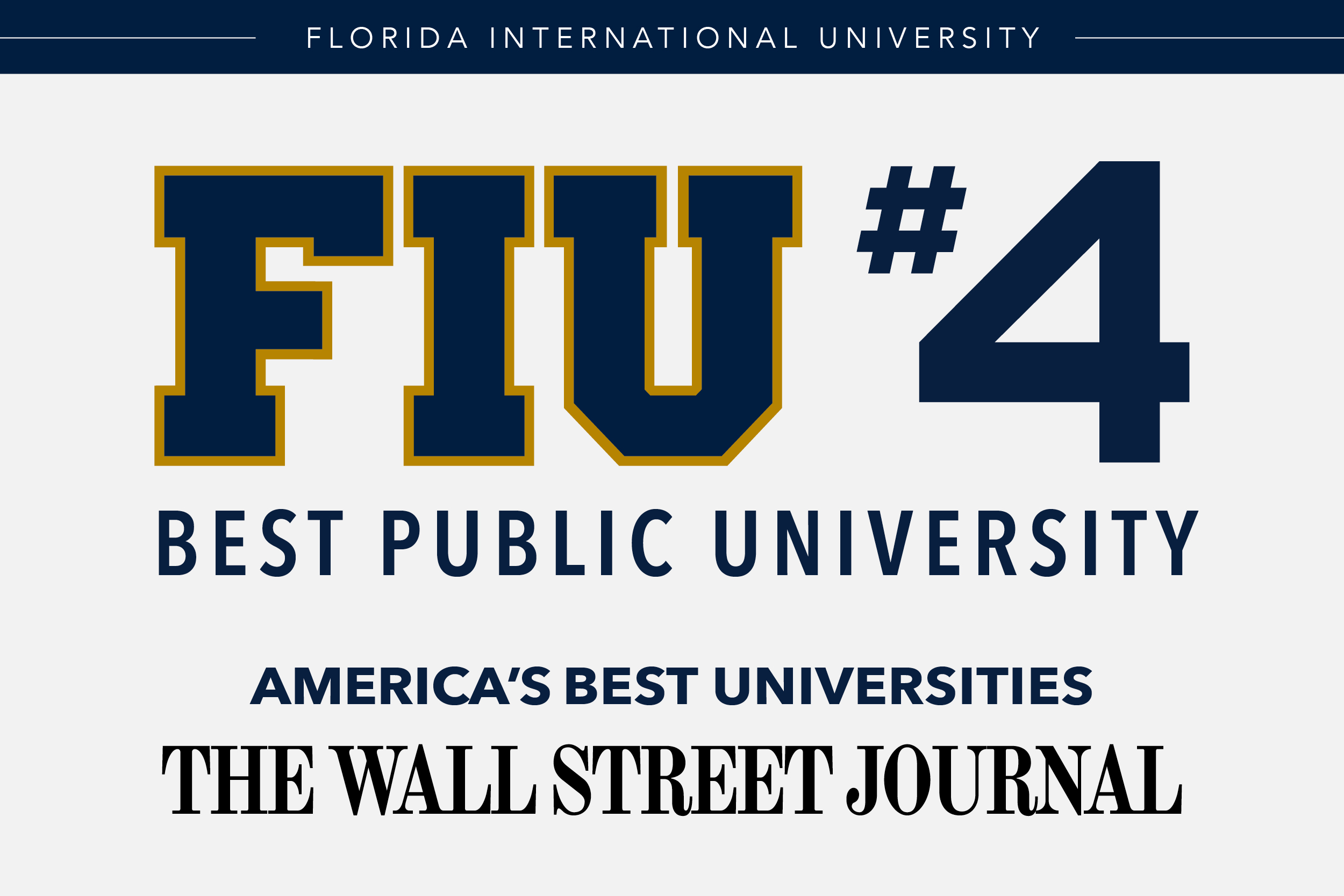 — LOCAL: N. FL —
Assignment editors — Jacksonville Mayor Donna Deegan, joined by Dr. Tracye Polson, Director of Strategic Partnerships, City of Jacksonville and Coretta Hill, Chief Operating Officer, United Way of Northeast Florida, will kick off the 2023 United Way Campaign. The Campaign is designed to encourage City employees to support the United Way of Northeast Florida during the holiday season. 10 a.m. City Hall Atrium, 117 West Duval Street, Jacksonville.
"Members of Tallahassee's LGBTQ+ community are focused on pride despite feeling fear" via Alexandra Dresner of WFSU — At Tallahassee's Queer Makers Market; rainbow flags flutter in the wind amid a handful of tables and mostly white tents in a small grassy field. Custom artwork and crochet stuffed animals sit alongside pride pins and handmade trinkets. The Queer Makers Market showcases local artists who are members of the LGBTQ+ community. With the next Legislative Session coming up in January, many in the LGBTQ+ community in Florida are worried they could be targeted again. "Given the legislation that we have going on where there is so much fear and hatred and vitriol that's being geared against us and also, I think that people who garner that fear are hating themselves. So, I think it's important that as a community to show that we're not afraid," says Z at the Queer Maker's Market.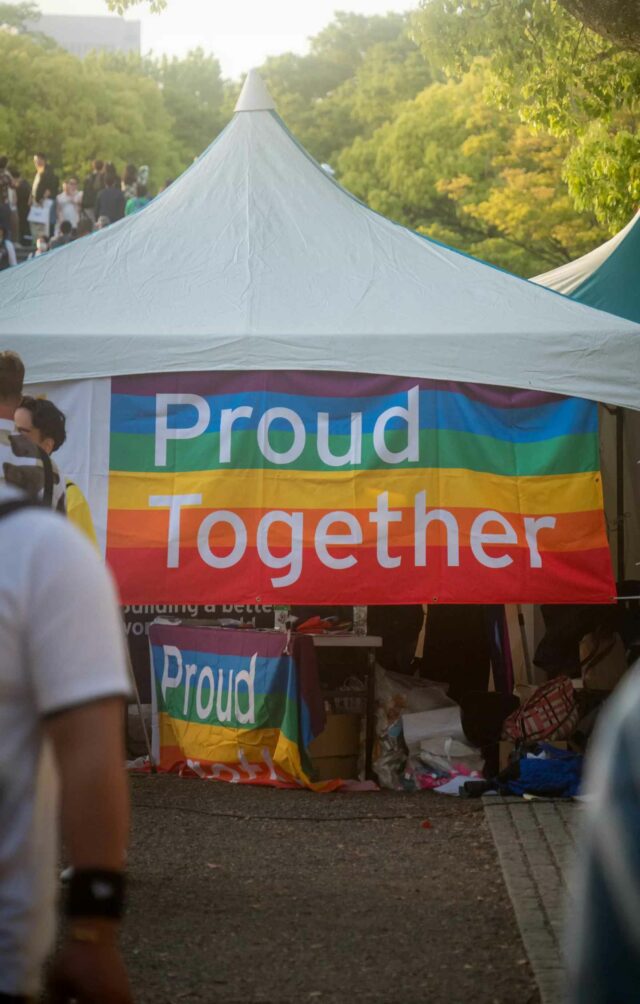 "Rezoovenation boost: CSX donates $1 million to Jacksonville Zoo for new train station" via Beth Reese Cravey of The Florida Times-Union — CSX Corp. donated $1 million to the Jacksonville Zoo and Gardens to build a new train station by Fall 2025 as part of the company's upcoming 200th anniversary celebration. The open-air zoo train carries visitors around the entire grounds with several stops along the way. The new station, to be called the CSX Bicentennial Train Station, will be constructed at the entrance of the zoo. Design details were not released. "Jacksonville Zoo and Gardens brings so much life and culture to our local community. We are looking forward to helping them create a lasting legacy in our hometown," said Joe Hinrichs, president and CEO of CSX.
"'A buzz about Bay County': EDA lands one project, remains in contention for two others" via Nathan Cobb of the Panama City News-Herald — It's no easy feat convincing a business to expand into a new area, yet the Bay Economic Development Alliance continues to help diversify the local economy. Though two of the EDA's hot projects have fallen through this year, the group successfully helped Bay County land a new aviation maintenance, repair and overhaul company, and it continues to press forward on two additional hot projects. "Hot project" is a classification given by the EDA when a company shows significant interest in expanding to Bay. This is different from an "active project," which is when a company is looking to expand but still is considering many other areas.
"UF awards $5M in state funding to artificial intelligence and technology initiatives" via Lillian Lawson of The Gainesville Sun — The University of Florida announced a second round of seven projects related to artificial intelligence (AI), innovation and technology that will receive strategic funding awarded by the state Legislature. The university received $130 million in new funding from the Florida Legislature and, for the first time, as established by UF President Ben Sasse, over half will be used for strategic purposes. In October, a total of $9.2 million was awarded to an initial round of 19 projects for strategic initiatives related to student experience, research and technology. The second round of awardees, like the first, were chosen based on their impacts on student experience and research productivity and will receive a combined $5,352,990 from the university.
"UF cancels student trips to Israel due to ongoing deadly conflicts" via The Gainesville Sun — The University of Florida is canceling study-abroad trips and adding new safety measures due to increasing worldwide conflicts. One major trip that has been canceled is Birthright Israel, a free 10-day guided trip to Israel for young Jewish adults once they turn 18. All other study-abroad trips to Israel also are being canceled following the Oct. 7 attack on Israel by Hamas and Israel's response. UF Hillel is still planning on sending students to Israel for their programs Onward Israel and Onward Israel Fellowship in the Summer 2024. Onward Israel matches students with an internship, while Onward Israel Fellowship gives students a chance to learn about Tel Aviv.
"A Tallahassee restaurant joins a national campaign to help hurting veterans" via Tim Flanigan of WFSU — Lots of businesses offer special deals and freebies for former military personnel on Veterans Day. This applies especially to restaurants. Joe Ryan, the head guy at the Raising Cane's eatery on West Tennessee Street, says his operation became part of a nationwide effort to help injured vets. "In Tallahassee, we went to the food banks and we were feeding the homeless shelters. We also volunteer for the Special Olympics. But Raising Canes as we do each of our individual communities, they wanted to do something nationally. So that's why they went with the Wounded Warrior Project for this Veterans Day: $250,000!" The Wounded Warrior Project began 20 years ago to provide physical and mental health resources to injured vets returning from Iraq and Afghanistan.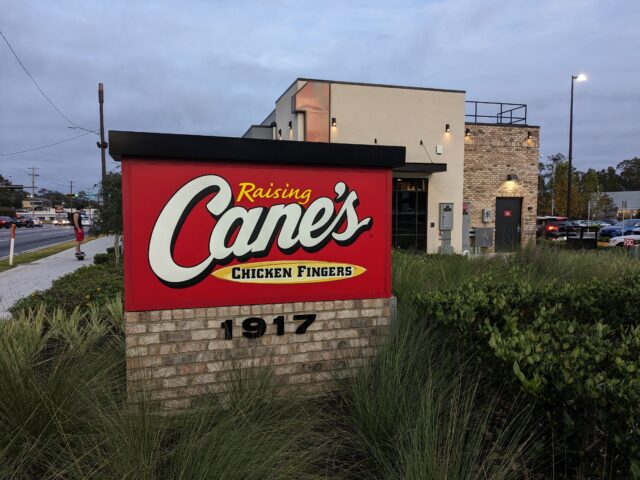 "Pensacola racing the clock to complete new American Magic HQ at the port by next year" via Jim Little of the Pensacola News Journal — Pensacola is on the clock to build a new $15 million headquarters for New York Yacht Club American Magic in time for its return for the 37th America's Cup. The city has pledged to build the new Maritime Center of Excellence at the Port of Pensacola by November 2024, when the American Magic team is set to return from the America's Cup competition in Barcelona, Spain. Completing a $15 million project in a year is an ambitious goal for the city as projects of similar size and scope have taken years to come together, but Pensacola Mayor D.C. Reeves said he believes they will be able to get it done.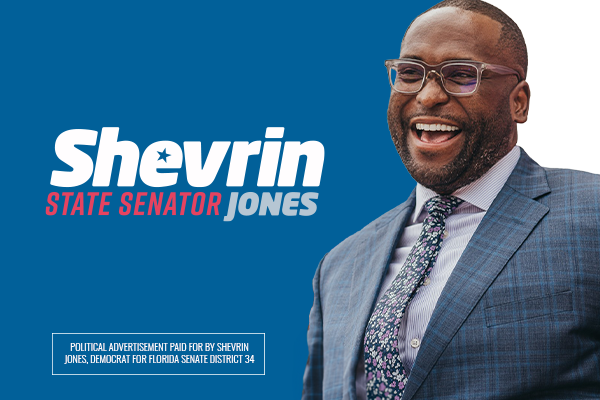 — LOCAL: SW. FL —
"Lee NAACP halts civil rights complaint against Babcock Neighborhood School" via Tomas Rodriguez of the Fort Myers News-Press — The Lee County chapter of the NAACP says they have avoided filing a federal civil-rights complaint claiming students faced overt racism at a Charlotte County charter school. At least four students' parents sued the school and staff. James Muwakkil, president of the Lee County NAACP, said that the group has postponed the filing of a federal civil-rights complaint with the Department of Justice's Civil Rights Division in a breakthrough in the case. "In light of these positive developments and in the spirit of fostering collaboration and resolution, the decision has been made to deliberately postpone the filing of the civil rights complaint," Muwakkil wrote in a news release.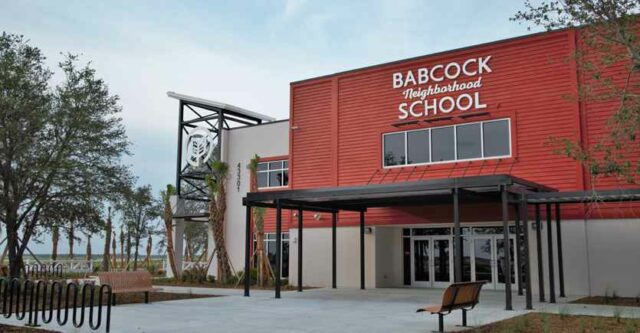 "Man dies while in Sarasota Police custody, prompting FDLE investigation" via Gabriela Szymanowska of the Sarasota Herald-Tribune — The Florida Department of Law Enforcement (FDLE) is investigating the death of a 50-year-old man who was taken into protective custody by the Sarasota Police Department, according to a police department news release. Sarasota police responded to the 1600 block of Devonshire Lane for a report of a "suspicious person," where they took the 50-year-old man into protective custody, according to the news release. Sometime after taking the man into custody, he died, prompting the investigation by FDLE which is standard protocol, according to the news release. According to investigators, the man's identity is not being released as it is protected under Marsy's Law, and police have not released any further details.
"Fiscally constrained counties discuss needs in wake of Hurricane Idalia" via Jacob Ogles of Florida Politics — Cedar Key Mayor Heath Davis knows family stories about the last massive storm to strike his community. Storms still hit, though none since that century-old storm delivered the same strength winds as those felt this Fall. Each time, Davis said community leaders woke up the day after the hurricane, rolling up their slaves and seeking to help, at least as much as possible. "As a small town, you do what you can," Davis said. The Florida House Select Committee on Hurricane Resiliency & Recovery met with community leaders from seven counties significantly impacted by the storm. The constant theme: Rural Florida simply can't front the cost of recovery as readily as wealthier counties.
"North Port deannexation case appealed" via Frank DiFiore of the North Port Sun — West Villages residents supporting deannexation from North Port are hoping to receive a new ruling in the state's 2nd District Court of Appeal. West Villagers for Responsible Government previously sought a writ of certiorari to compel the City Commission to prepare a voter referendum in the West Villages/Wellen Park area on whether to leave the city's jurisdiction and return to unincorporated Sarasota County. That writ was denied in a ruling by Circuit Judge Danielle Brewer last month. According to Sarasota County Court records, as of Nov. 9, attorneys for WV4RG have filed an appeal to a higher court. The city annexed the area, then known as Taylor Ranch, in 2002 at the request of landowners.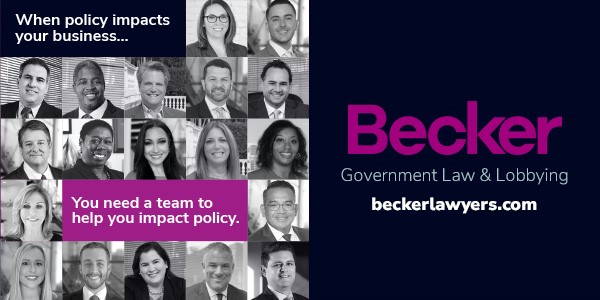 — TOP OPINION —
"Here's how Joe Biden can turn it around" via Jonathan Martin of POLITICO Magazine — For Biden to win re-election, he must make changes.
First, there's no smoke-filled room session on the Biden calendar. Absent a health issue or some other act of God, Biden isn't bowing out, and he's not going to dump Kamala Harris. We'll skip the Aaron Sorkin cosplay here.
However, if Democrats need to accept a replay of Biden-Harris, the White House must come to terms with the need to make changes, some of which I'm told are already in motion.
Why is Biden not doing more to secure the support of Liz Cheney? She has made clear she's determined to stop Trump's return to the Oval Office. Yet Cheney is still publicly keeping open a presidential bid of her own. Biden can let her publish her book next month, but then she should be brought into the fold.
Jennifer O'Malley Dillon should either leave the White House and formally manage the campaign or be given the role David Plouffe had in 2012 and oversee the re-election full-time from the West Wing.
There's been chatter for months that Biden's alter ego and ad man, Mike Donilon, will leave the White House and go to the campaign. As with O'Malley Dillon, why are Donilon's talents not yet entirely directed to the re-election?
The White House must move to the political equivalent of a war footing. Biden should lure back former Chief of Staff Ron Klain in some capacity. Few modern chiefs could do as much simultaneously as Klain, and he could be particularly useful as the left grows restive over Biden's Israel tilt.
— OPINIONS —
"Is Biden toast?" via Russell Berman of The Atlantic — Democrats are alarmed by recent surveys finding that Biden trails Trump in five key swing states. But they were just as scared in the Fall of 2011 when Barack Obama's approval rating languished in the low 40s and a pair of national polls showed him losing to Mitt Romney. Barely one-third of independent voters said Obama deserved a second term. A New York Times Magazine cover story asked the question on many Democrats' minds: "Is Obama Toast?" Voters across party lines cite Biden's age as a top concern, and a majority of Democrats have told pollsters for the past two years that he shouldn't run again. Obama was in the prime of his political career, an electrifying orator who could re-energize the Democratic base with a few well-timed speeches. Not even Biden's biggest defenders would claim that he has the same ability. Put simply, he looks and sounds his age.
"Reinstating 'net neutrality' would harm consumers" via U.S. Rep. Neal Dunn for the Tallahassee Democrat — Over the last five years, U.S. broadband networks have been thriving with record-high investment from the private sector, more competition, lower prices for consumers, and strong performance despite increased use. During that time, great strides have also been made in closing the digital divide to ensure everyone across the United States, regardless of where they live, has access to reliable, high-speed internet. This is all thanks to a light-touch regulatory framework put in place under the Trump administration. By contrast, in Europe, where there are heavy-handed regulations like those the FCC is now moving forward with, networks could not withstand the increased traffic and regulators had to ask popular sites to throttle their service. Heavy-handed, utility-style regulation is harmful to today's broadband market. And it's certainly not what is best for Americans.
"Fabián Basabe: Extending women's reproductive rights — a call to action for Florida" for Florida Politics — As you may be aware, I recently introduced a bill aimed at extending the time frame for women to make choices about their pregnancies in Florida. This bill represents a critical opportunity to offer women more options and autonomy over their bodies. However, I want to be transparent about the challenges it faces in our current political climate. I am calling upon every Member of the House minority to support this crucial piece of legislation. Your voices matter, and your support is vital in ensuring that this bill gets the attention it deserves. This bill aims to strike a balance by extending the time frame for women's choices while addressing concerns about the timing of such decisions. It's about respecting women's rights while finding common ground.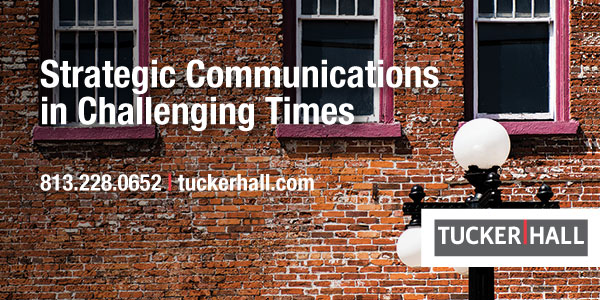 — INSTAGRAM OF THE DAY —
— ALOE —
What Michelle Schorsch is reading — "Disney Cruise Line opens 2nd Florida home at Port Everglades" via the Orlando Sentinel — Richard Tribou of the Orlando Sentinel — Disney Cruise Line didn't just slap on some paint to the vacant Cruise Terminal 4 for what is now its second year-round home at Port Everglades. It gave it a makeover complete with new floors and a ceiling with about 600 bubble carvings to give it that "under the sea" feeling, said Sharon Siskie, senior vice president and general manager for the line, during an opening ceremony for it on Monday. "When we stand here today, and we look at the space and we think back to when we initially did our walk-through, and we leverage the imagination of the teams to envision what it would be able to become, we had that discussion of how do you really elevate the brand presence and really make this a Disney experience," she said.
"Snow Carnival will drop 350 tons of snow at Aventura Mall" via Jesse Scott of the Miami New Times — If you're dreaming of a white Christmas, head to Aventura. After a successful inaugural stint at the M Resort Spa Casino in Las Vegas last year, Snow Carnival has landed in South Florida for the 2023 holiday season. Produced by Las Vegas-based International Special Attractions (ISA), the snow-filled experience will run at Aventura Mall from Nov. 23 through Jan. 7, 2024. "Kids never want to leave, and the adults seem to have a lot of fun, too," Haiping Ge, CEO and president of ISA, tells the New Times. "The entire experience requires 350 tons of snow just to start, and we add 50 tons daily to make up for what melts. It is quite a production."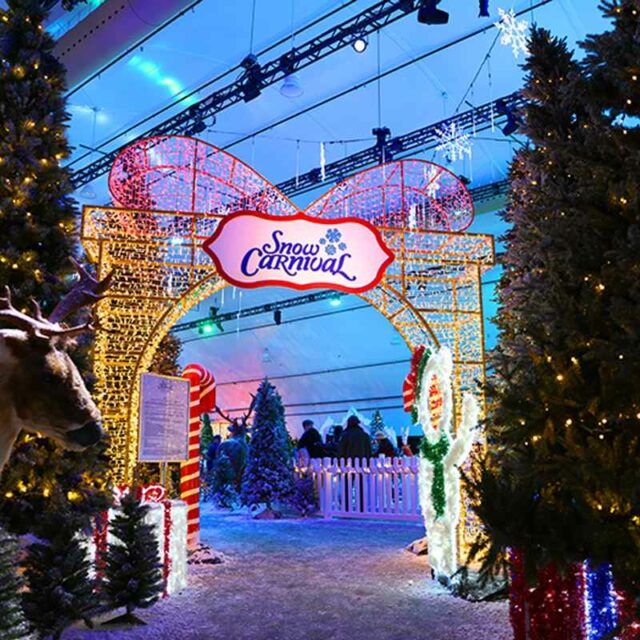 "Gas prices begin sinking again after 8-cent bump" via Jesse Scheckner of Florida Politics — Gas prices in Florida are declining again after an unexpected rise last week, settling at about $3.18 per gallon on Monday. One week before, the state registered a new per-gallon 2023 low of $3.16 before shooting up 8 cents through Wednesday. That upward trend made a U-turn after, declining at a rate of roughly 2 cents daily. AAA spokesperson Mark Jenkins said the price increase "didn't make much sense" considering drops in oil and gasoline futures over the past few weeks. "Either way, the jump at the pump was short-lived lived and those gains were mostly erased by the weekend," he said. "Oil prices are now at multi-month lows, which should keep gas prices low through the holidays."
— HAPPY BIRTHDAY —
Belated best wishes to Golden Rotunda winner Mark Delegal. Celebrating today are former Speaker Will Weatherford, our brilliant friend Karen Cyphers, Brittney Metzger, and Debbie Millner.
___
Sunburn is authored and assembled by Peter Schorsch, Phil Ammann, Daniel Dean, Ryan Nicol, Jacob Ogles, and Drew Wilson.