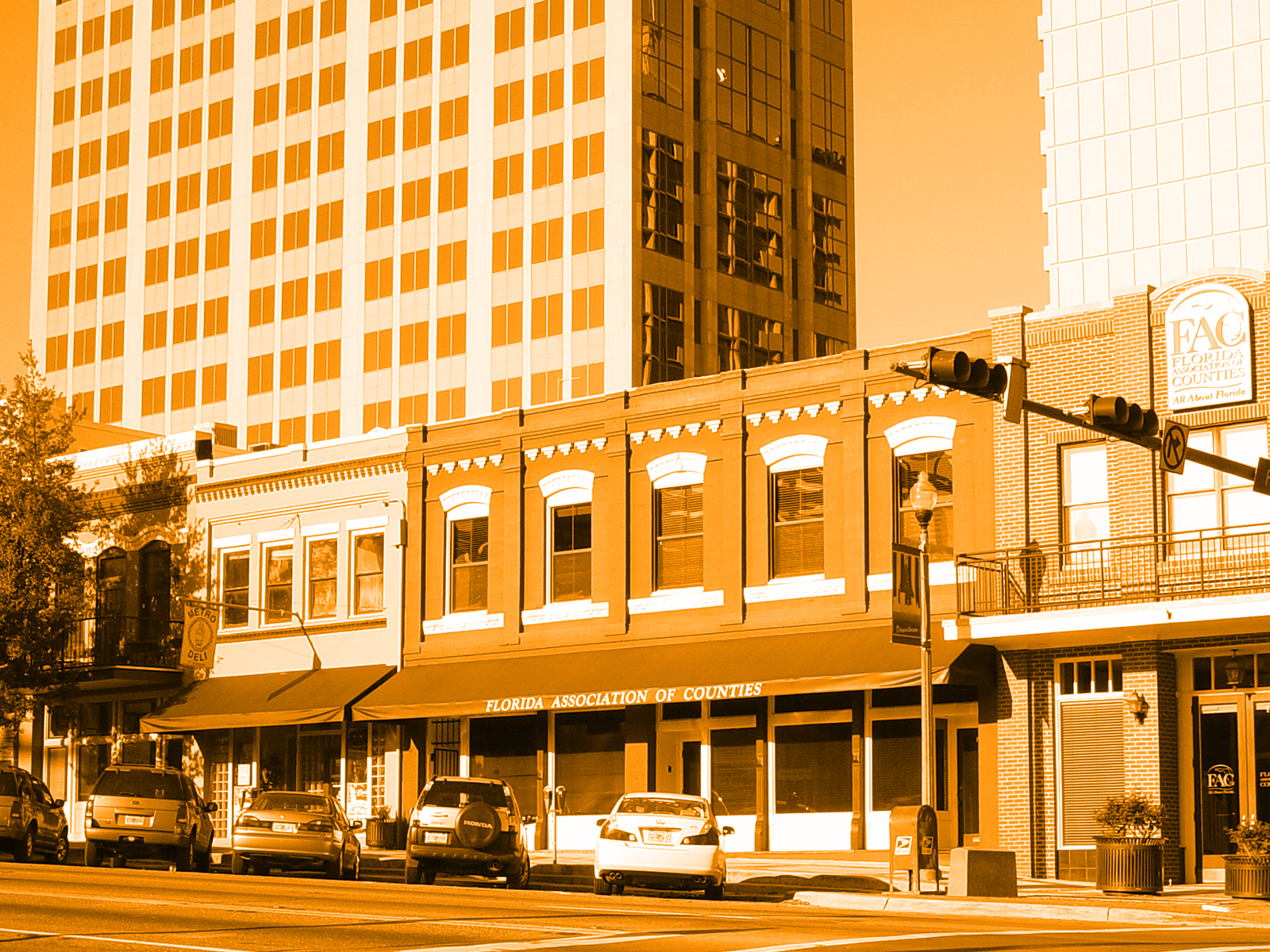 Make a good day even better with Sunburn!
Good Monday morning.
DNC Chair Jaime Harrison will be in Tallahassee for a fundraiser Wednesday.
According to an invitation obtained by Florida Politics, the event will be hosted by Brice and Houston Barnes, the well-known Democratic boosters who helped raise more than $3 million for President Joe Biden's campaign.
New Florida Democratic Party Chair Nikki Fried is also expected to attend the event, with proceeds benefiting the Democratic Grassroots Victory Fund.
Suggested contribution levels start at $250 for "Guests" and cap out at $5,000 for "Chairs."
The address and start time are available with an online RSVP.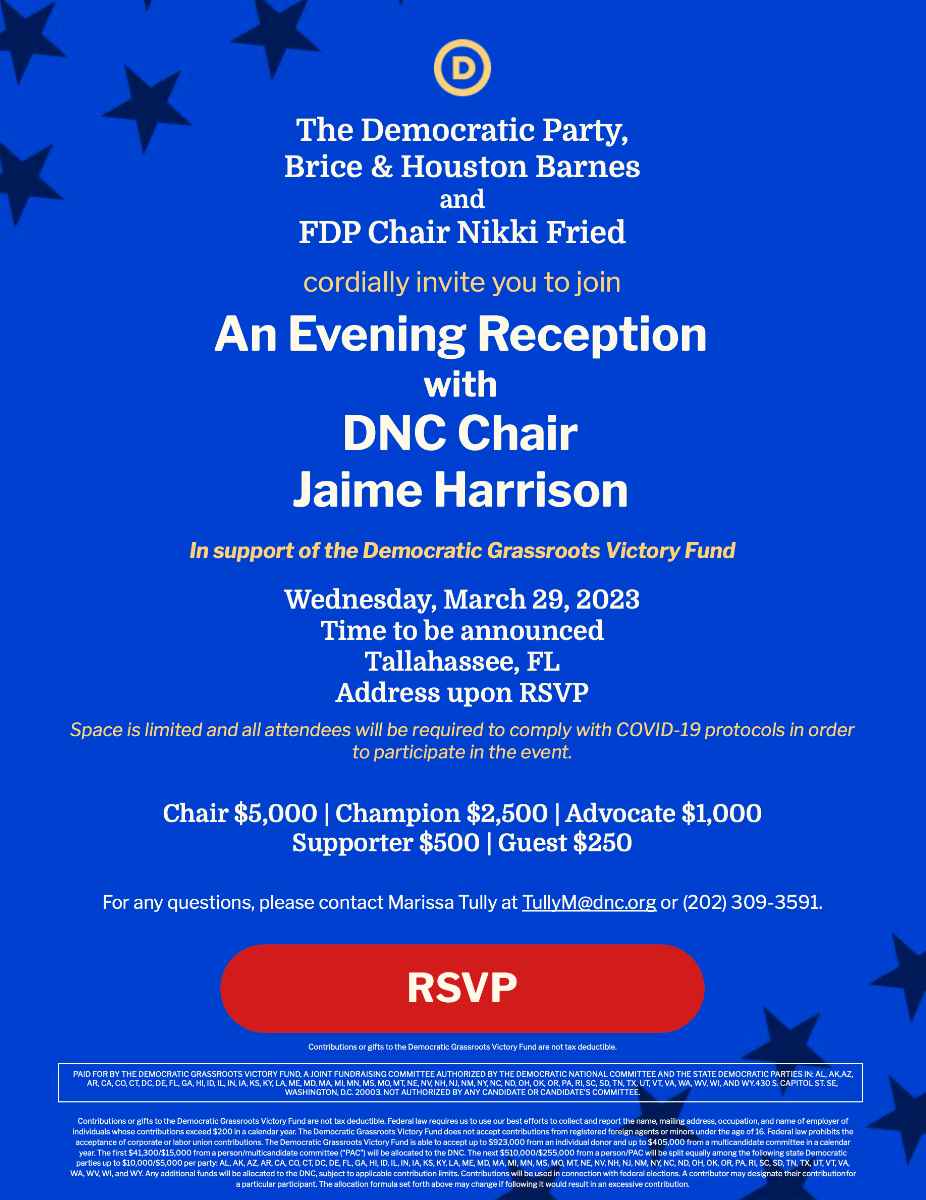 ___
Help wanted — New College of Florida is Looking for a VP of Communications who would like to lead their communications department as VP of Communications. The senior position is full-time, based in Sarasota at the NCF campus. Applicants must have at least five years' experience in leading a communications department or in a VP communications role. Those interested in the position should email [email protected] for more information and resume submission.
___
Former St. Petersburg Communications Director Janelle Irwin Taylor is launching a new public relations firm, Summit Communications Strategies.
The former Florida Politics senior editor has been dabbling in public relations since leaving St. Petersburg Mayor Ken Welch's administration.
Taylor was one of Welch's first hires when he took office last year, and she previously spent years covering St. Pete's local government, along with the rest of Pinellas County and much of Tampa Bay, as a political reporter.
She left city government last year due to a "hostile work environment" and has since worked as an independent consultant contracted with local firms including Omni Public.
"A few years ago, before I started working with Welch, I was kind of searching for my pivoting point to go into public relations," Taylor told the St. Pete Catalyst. "As a journalist, I had reached a natural pinnacle in my career without going on a national stage, and I want to continue to embrace the power of local government and politics."
"Through conversations, I've found there's a need for more strong consultants, particularly in Pinellas County," she said, adding, "Politics is my niche; I want to focus on political efforts ahead for the 2024 election cycle."
Taylor's firm will cater to Democratic and nonpartisan candidates.
___
Adrianna Sekula is launching a new public affairs firm.
Solidarity Partners, based in Orlando, will focus on government relations, market integration and philanthropic strategy for individuals, businesses, and organizations who are looking to advance their goals and maximize their impact in Central Florida. The new firm will work with established companies, new organizations, and businesses moving or expanding to the region.
The firm's focus areas are land use, development, tourism and hospitality, sustainability, transportation, criminal justice, nonprofit funding and elections.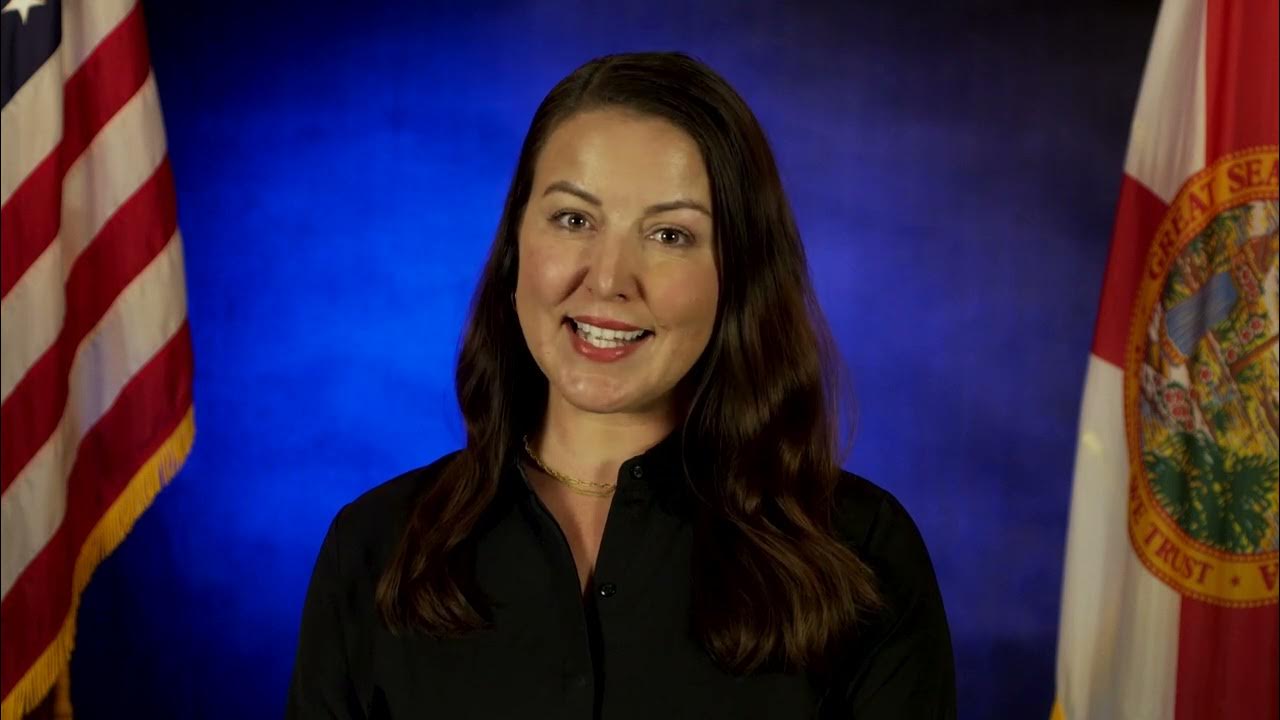 Sekula was a longtime government relations manager for Walt Disney Parks & Resorts managing local government relations in Central Florida.
She previously served as the Government Affairs Director at the Greater Orlando Builders Association focusing on local land use, development and residential construction. Most recently, she worked as the Chief of Staff and Director of Public Affairs for PureCycle Technologies, where she was responsible for building out the company's public relations and government relations teams.
Sekula is also the former associate director of government affairs and board Chair of PACE Center for Girls, the current Chair of affordable housing nonprofit Hope Partnership, a former two-term Chair of the Kissimmee/Osceola County Chamber of Commerce, and a member of the Florida Executive Women of Central Florida.
— SITUATIONAL AWARENESS —
—@Austin_Rief: The most interesting thing about post-COVID life is how little things have changed. — Big cities are back — e-commerce adoption has reverted — almost no mask-wearing in public — Companies requiring employees to come back to office — valuations are back to 2019 levels
—@GGreenwald: One of the most twisted and harmful aspects of U.S. political life is that the most tireless activists for and loudest supporters of the U.S.-Security-State/Big-Tech censorship regime are corporate "journalists." It'd be like if cardiologists were leading a pro-smoking campaign.
—@AGHamilton29: (Donald) Trump has attacked (Glenn) Youngkin, (Ron) DeSantis, and (Brian) Kemp. Arguably the three most electorally successful Republicans in the country. At some point, people are going to have to choose between a successful Party and a personality cult devoted to a losing politician.
—@JaredEMoskowitz: Donald Trump says @LeaderMcConnell is our greatest national security threat. I think @JudiciaryGOP @GOPoversight should immediately hold hearings to investigate this grave threat to our nation. Also does McConnell have a laptop?
—@Timodc: Popped over to watch Trump during March Madness halftime. This speech is like getting cornered by a guy at a party who is 11 beers deep and can't stop talking about how his career & marriage didn't go as well as he hoped.
Tweet, tweet:
.@GovRonDeSantis and I were proud to welcome heroes from across the state for the inaugural Heroes' Reception at the Mansion. We are grateful for the courage, sacrifice and character great Floridians exemplify every day. Thank you! pic.twitter.com/OvPaf2ubKS

— Casey DeSantis (@CaseyDeSantis) March 25, 2023
Tweet, tweet:
Find us a Governor that understands, appreciates, and supports law enforcement more than @GovRonDeSantis, we will wait.💪👏🙌

Thank you, Governor for taking time to meet with the sheriffs during Sheriffs Day at the Capitol. And thank you for keeping Florida free & safe! #FlaPol https://t.co/DEaSfUaVsa

— Florida Sheriffs Association (@FLSheriffs) March 25, 2023
—@DanDaley: Proud of our new @FlaDems Chair, @NikkiFried. She's done more in the past month than certain others did in their entire term. Looking forward to the future, madam Chair!
—@ChristineSexton: A male lobbyist recently called me "pushy." It has really bothered me b/c I can't shake the thought that he wouldn't have called a man pushy. Tenacious, determined or assertive maybe — but I doubt he would have used the word "pushy." It seems sexist to me. Am I wrong?
Tweet, tweet:
Why does the FAU mascot look like they're about to drop the hardest mixtape of 2023

(via @rodger) pic.twitter.com/XnKzOiJbMI

— Jomboy Media (@JomboyMedia) March 26, 2023
—@Corey_Clark: I still can't believe FSU beat that Miami team. It made no sense then and makes even less sense now. Truly one of the most bizarre/stunning results I've ever seen. Because Miami is really good and might just win the national title. And FSU was … not good. Gotta love sports!
MLB Opening Day 2023 — 3; Tron Lightcycle/Run debuts in Walt Disney World — 8; Suits for Session — 9; 'Air' starring Ben Affleck and Matt Damon premieres — 10; NBA Play-In Tournament begins — 15; Taylor Swift 'Eras' Tour in Tampa — 18; NBA playoffs begin — 20; final performance of 'Phantom of the Opera' on Broadway — 20; American Association of Political Consultants Pollies '23 conference begins — 22; 2023 Session Sine Die — 39; 'Guardians of the Galaxy Vol. 3' premieres — 39; Florida Chamber 2023 Leadership Conference on Safety, Health & Sustainability — 43; Florida TaxWatch's Spring Meeting — 52; 'Fast X' premieres — 52; Florida Chamber 2023 Florida Prosperity & Economic Opportunity Solution Summit — 61; NBA Finals begin — 66; 'Spider-Man: Across the Spider-Verse' premieres — 67; 'The Flash' premieres — 81; Florida Chamber 2023 Florida Learners to Earners Workforce Solution Summit — 92; 'Indiana Jones and the Dial of Destiny' premieres — 94; 'Mission Impossible: Dead Reckoning — Part One' premieres — 109; Florida Chamber 37th Annual Environmental Permitting Summer School — 116; Christopher Nolan's 'Oppenheimer' premieres — 118; 'Captain Marvel 2′ premieres — 125; Georgia Tech to face Florida State in 2024 opener in Dublin — 150; 2023 Florida Chamber Annual Meeting & Future of Florida Forum — 210; 'Dune: Part Two' premieres — 225; South Carolina Democratic Primary — 306; New Hampshire and Nevada Democratic Primaries — 317; Georgia Democratic Primary — 324; Michigan Democratic Primary — 337; 'Spider-Man: Across the Spider-Verse' Part 2 premieres — 369; 'Kingdom of the Planet of the Apes' premieres — 424; Opening Ceremony of the 2024 Olympic Games — 487; 'Thunderbolts' premieres — 487; 'Blade' reboot premieres — 529; 'Deadpool 3' premieres — 594; 'Fantastic Four' reboot premieres — 740; 'Avengers: The Kang Dynasty' premieres — 767; 'Avengers: Secret Wars' premieres — 956.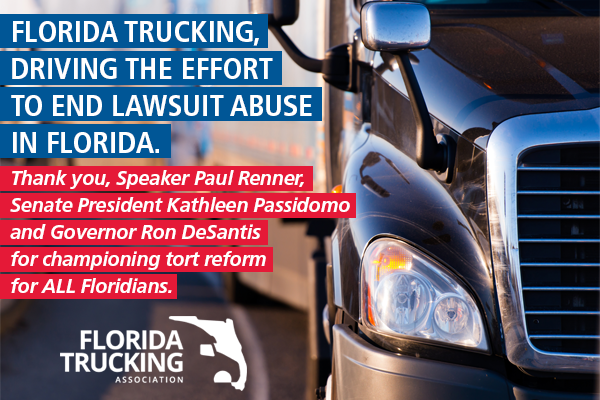 — TOP STORIES —
"Ron DeSantis' donors and allies question if he's ready for 2024" via NBC News — A number of the Florida Governor's donors and allies are worried his recent stumbles suggest he may not be ready for a brutal fight against Trump. Some feel DeSantis needs to accelerate his timeline to run for the GOP presidential nomination and begin directly confronting Trump if he's to have any chance of thwarting the former President's momentum. Others believe DeSantis should sidestep Trump altogether and wait until 2028 to run …
The fears of some of his own supporters, along with a growing sentiment among GOP operatives that Trump may be impossible to defeat — even with a possible indictment looming over him — present DeSantis with the conundrum of trying to demonstrate that he is a viable presidential candidate before he even launches his anticipated campaign.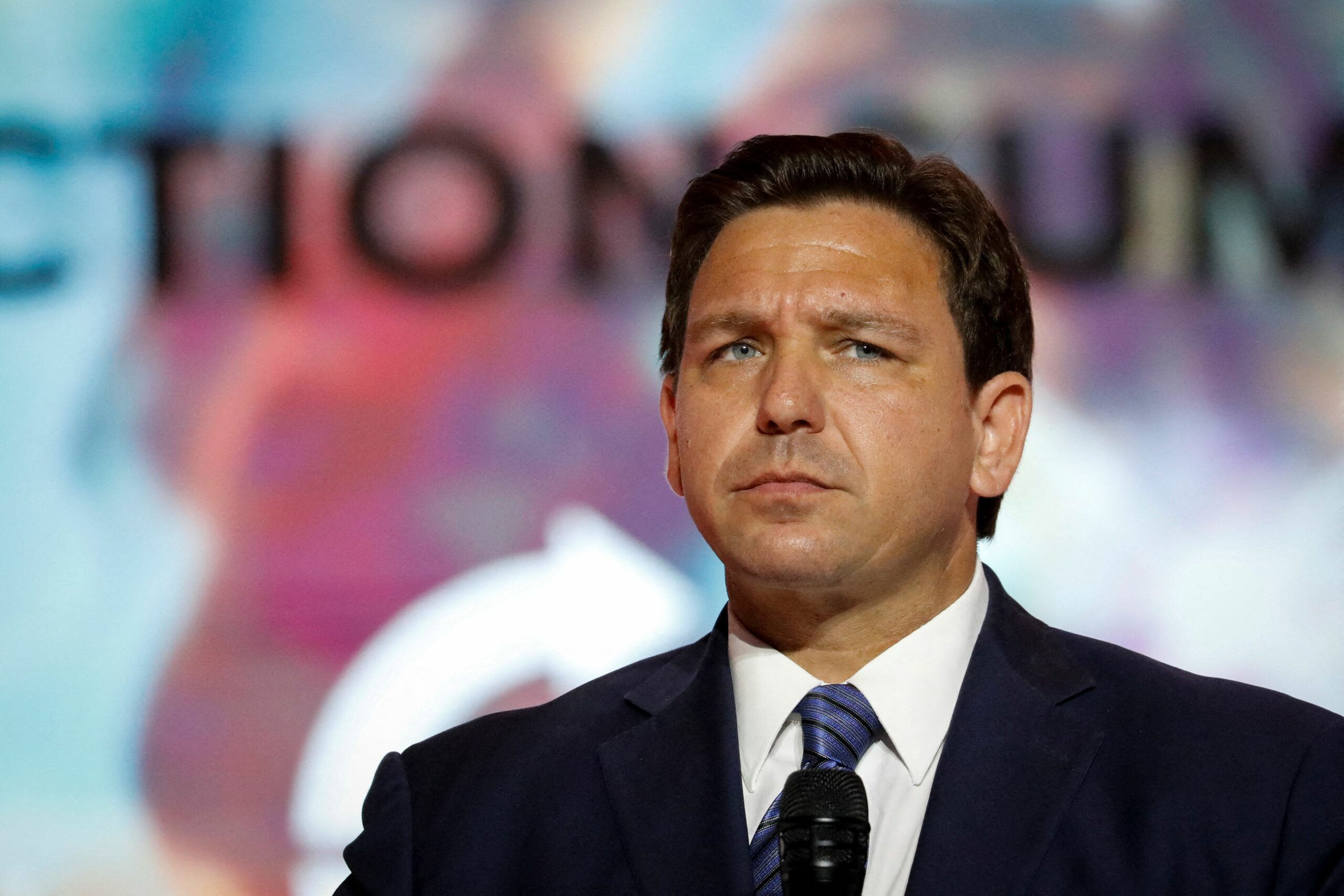 NBC News spoke with more than 20 GOP strategists, politicians and donors about whether DeSantis can bounce back from adversity — some of it self-inflicted, some of it the result of constant pressure from Trump — or is destined to wilt under the white-hot lights of a campaign for the highest office in the land.
For a Governor who prides himself on taking bold stands, and winning on the electoral battlefield, DeSantis has not yet shown the strength that gave some Republicans reason to believe he could compete with Trump.
A spokesperson for DeSantis did not return a request for comment.
—"DeSantis looks to revamp strategy amid signs of political strain" via Max Greenwood of The Hill
"Donald Trump, under legal threat, tries to short-circuit DeSantis momentum" via Isaac Arnsdorf, et al of The Washington Post — Some of his political aides as well as at least one executive appointee close to the Governor, among others in his circles, have adjusted their thinking about the contest, according to the people with knowledge of the discussions, who like others spoke on the condition of anonymity to describe private talks. Whereas some allies had been anticipating a "coronation," as one person described the thinking of people close to the governor, more are now stressing that a DeSantis victory will require a lengthy, 50-state delegate fight ….
[C]oncern is mounting among some on DeSantis's team about the toll of Trump's attacks, according to two people familiar with the discussions, with one saying Trump was "trying to kill him in the crib." The people spoke on the condition of anonymity to describe private discussions.
DeSantis' aides have not settled on an approach to the aspersions cast on him by Trump. According to people familiar with her perspective, his wife (and closest adviser) has opposed responding in kind, with one saying, "She's not a down-in-the-dirt person …"
Some of DeSantis's critics in Tallahassee have taken to calling him "JebSantis," according to lobbyists and former lawmakers familiar with the comments. The nickname is meant to identify DeSantis with Bush, the former Florida Governor whose quest for the presidency in 2016 had the major financial muscle and the air of inevitability until he was brought low by Trump. Bush has written and spoken effusively about DeSantis and attended his inauguration in January.
But … "DeSantis shows early state strength in Iowa and New Hampshire polls" via Josh Kraushaar of Axios — Two new polls from a top Republican polling firm find DeSantis is running more competitively with Trump in Iowa and New Hampshire than he is faring in national surveys. The surveys, conducted by Public Opinion Strategies from March 21 to 23 found DeSantis leading Trump by eight points (45%-37%) in a head-to-head matchup in Iowa and tied with Trump (39%-39%) in New Hampshire. In a more crowded field including Haley and Vivek Ramaswamy, DeSantis was tied with Trump in Iowa and trailed him by 12 points in New Hampshire. National polling has shown Trump significantly ahead of DeSantis, but these polls suggest DeSantis is performing better in the early states where voters pay closer attention.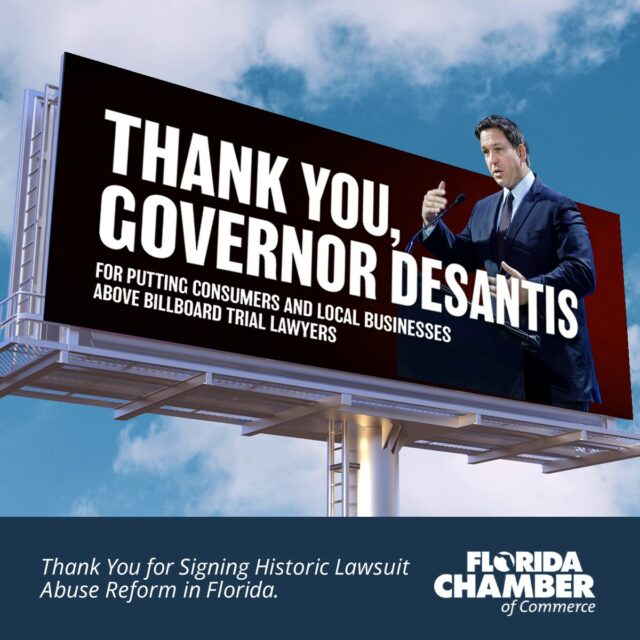 — DESANTISY LAND —
"DeSantis' State Guard vision: planes, boats, police powers" via Lawrence Mower, Ana Ceballos and Romy Ellenbogen of the Tampa Bay Times — DeSantis first proposed reviving the long-dormant Florida State Guard, he wanted 200 volunteers and a modest $5 million budget. Then it grew to 400 members and $10 million. Now it's 1,500 members and a nearly $100 million budget, with police powers, helicopters, boats and, under one lawmaker's request, cellphone-hacking technology. The proposed budget for the Florida State Guard, released by a House Committee Tuesday, offers the most detailed realization of DeSantis' vision for the State Guard, a World War II-era force brought back last year to supplement the state's overworked Florida National Guard.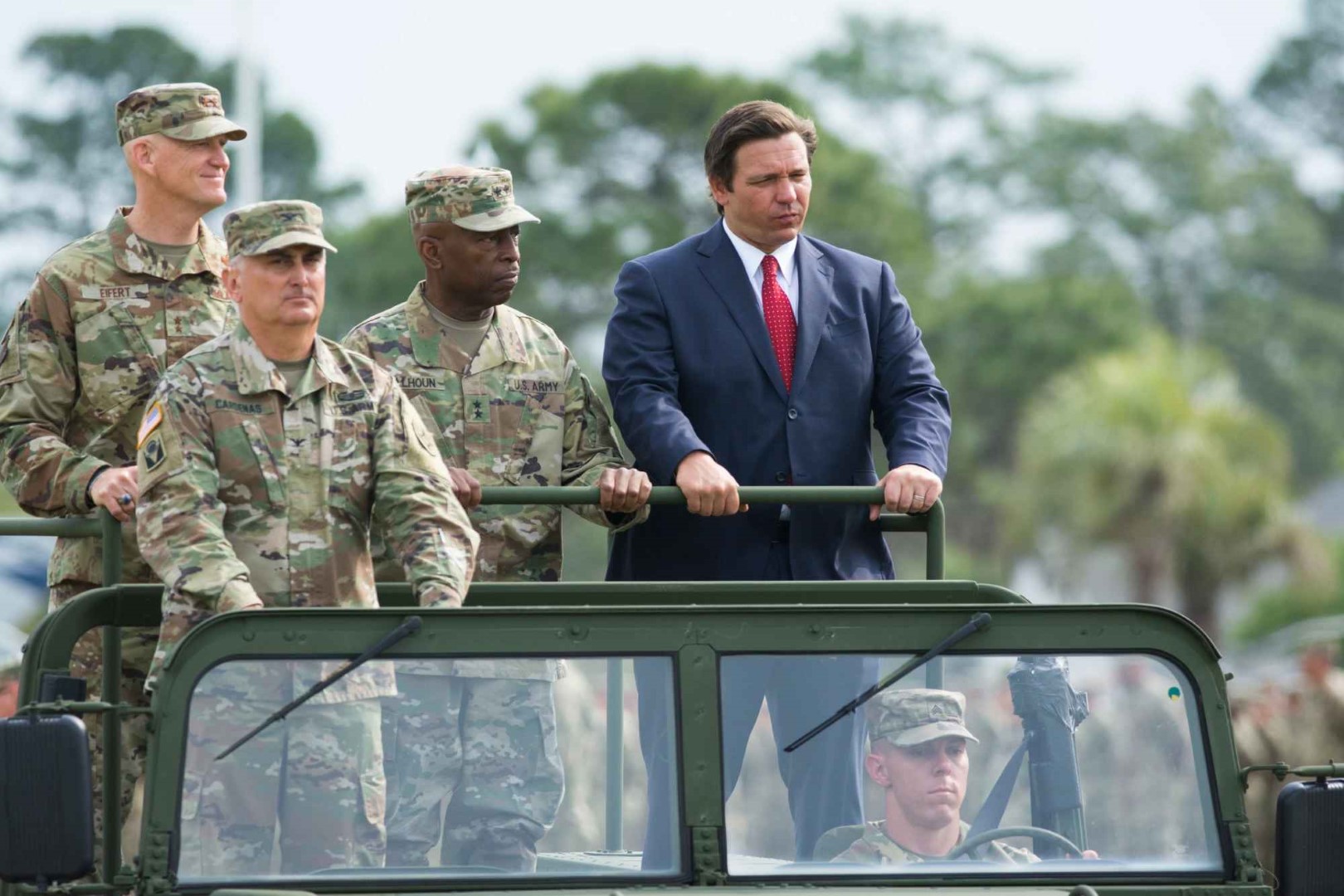 "DeSantis makes 'a few selective edits' about role in force-feeding Guantánamo Bay detainees" via Jesse Scheckner of Florida Politics — As he edges closer to announcing a run for President, DeSantis is downplaying the influence he had on the decision to force-feed Guantánamo Bay detainees. A resurfaced interview from less than five years ago shows him remembering things a bit differently. DeSantis sat down this month with Piers Morgan for a one-hour conversation that touched on a variety of topics, from the war in Ukraine and Trump to the rumor he was once observed eating chocolate pudding with three fingers instead of a spoon.
"What the world looks like to DeSantis" via Alexander Ward of POLITICO — He's dropped hints about how he sees the world in books, speeches, interviews and written statements. China is the main threat facing the United States. Prioritizing Ukraine's defense against Russia distracts from domestic problems. And Washington elites are often disastrous on foreign policy, preaching a globalism that ignores the will of the voter. But in stating these views, DeSantis uses language ripped from both Republican tradition and the Trump hymnal. It has confused observers who wonder how the former lawmaker and current Florida Governor would conduct U.S. foreign policy from the Oval Office.
—"RINO Ron? DeSantis tells critics to 'open their eyes'" via A.G. Gancarski of Florida Politics
—"DeSantis doesn't recall eating pudding with three fingers on private flight" via Gustaf Kilander of The Independent
"Lincoln Project takes aim at DeSantis for saying he doesn't know where he was on 9/11" via Maroosha Muzaffar of the Independent — The Lincoln Project has taken aim at DeSantis for saying that he doesn't know where he was on 9/11. In an ad, the political action committee formed by moderate Republicans, slammed the GOP leader for comments he made during an interview, dubbing him "not ready for prime time." The Lincoln Project later released an ad that said: "[DeSantis] wants to be the next Republican President, yet he doesn't remember the day every American can never forget. He's not ready for prime time."
"A strange DeSantis bedfellow" via Theodore Schleifer of PUCK — An explosive rumor coursing through Democratic big-money circles made its way to me last week: Was Reid Hoffman, the billionaire LinkedIn founder whose fundraising moves are closely followed by other progressive megadonors in Silicon Valley, really about to spend millions in the 2024 Election to support DeSantis? And the gossip is kinda true, with a few key caveats. Hoffman is indeed planning to get involved in the Republican Presidential Primary, I'm told, and his top adviser Dmitri Mehlhorn has communicated that plan in closed-door conversations as a top 2024 priority. The logic is pretty simple: Democrats have two shots to take out Trump next year, first in the Primary and then in the General, and it would be foolish to waste one of those chances.
"DeSantis finds his voice: A NatCon culture warrior who praised a prominent White nationalist" VIA Tim Miller of The Bulwark — DeSantis had chosen a speechwriter not from the GOP's classically liberal old order, but from the brash online "new right" that is more animated by culture wars and MAGA identity politics than by free markets and free people. Nate Hochman, a conservative writer, has garnered a reputation as a young MAGA whisperer. The New Republic tagged him as one of "the radical young intellectuals who want to take over the American right." He's written for the Dispatch, National Review (where he was on staff), the Claremont Institute's American Mind (where he interned), and more. But like every MAGA intellectual (or "intellectual") before him, Hochman, has found it necessary to cozy up to the movement's gutter-dwelling racists to climb the ladder of influence.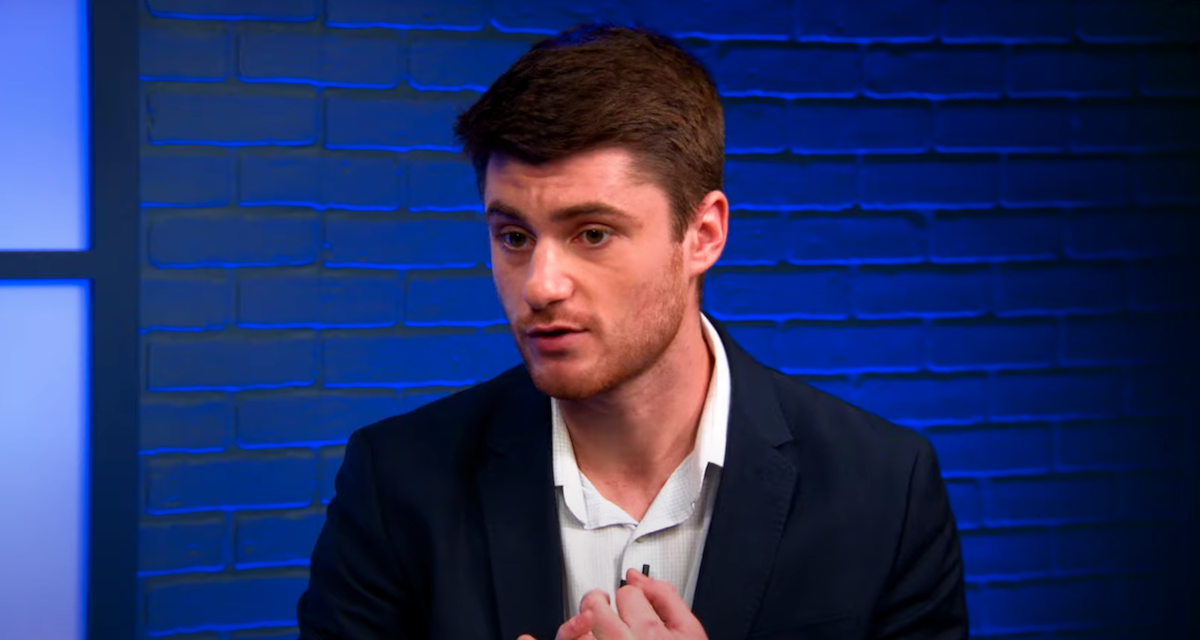 "Trump staffer blackballing DeSantis aides used to be one himself" via Jessica Chasmar of Fox News — A campaign staffer for Republican presidential candidate Trump who is leading the charge to blackball staffers for DeSantis previously worked for the Republican Governor. Justin Caporale, a former Trump White House adviser who helps lead the former President's advance team, has declared that anyone who staffed a recent DeSantis book tour or previously worked for the Governor will be considered "persona non grata," sources said. "It's a time for choosing," one of the sources reportedly said. "If you work for Ron DeSantis' presidential race, you will not work for the Trump campaign or in the Trump White House."
"'DeSantisworld doesn't really exist': News outlets are trying to get a handle on DeSantis" via Charlotte Klein of Vanity Fair — Already, the DeSantis beat is taking shape. Longtime Florida-based political reporter Marc Caputo has been scooped up by The Messenger, Jimmy Finkelstein's new venture launching in May. Caputo's move followed reported interest from Axios and Semafor, while NBC hired Matt Dixon as senior national politics reporter — ostensibly to replace Caputo. POLITICO is still well-positioned with Gary Fineout, who writes Florida Playbook, as well as Alex Isenstadt.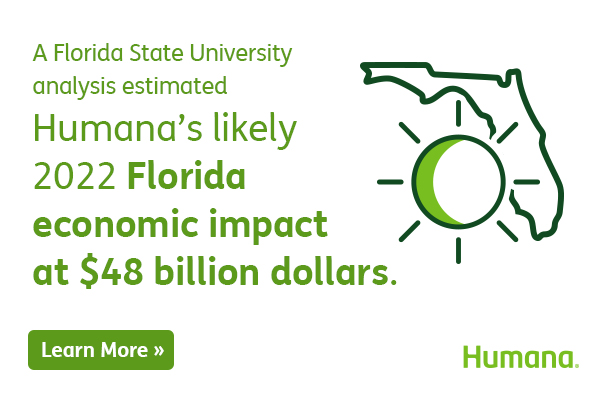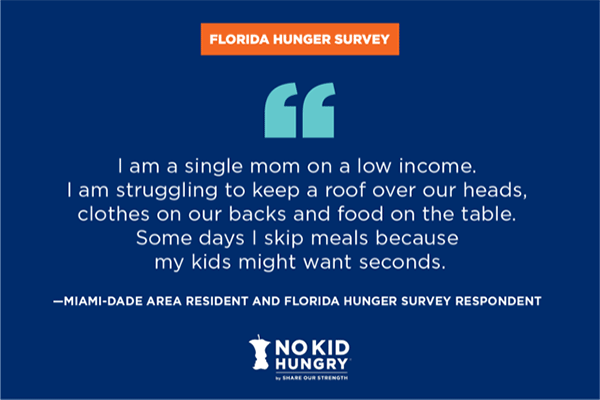 — LEGISLATIVE —
"After Trump blasts insurance industry 'bailout,' DeSantis retreats behind closed doors to sign it" via Jason Garcia of Seeking Rents — DeSantis signed his prized "legal reform" bill into law. But the Republican Governor did so behind closed doors, without any TV cameras to film him or any reporters who might ask him about it. What could have changed in five weeks to prompt such a subdued celebration? Trump. Ten days ago, as DeSantis' lawsuit legislation was racing through the state House and Senate, the former President — who remains beloved by much of the Republican Party voting base — ripped DeSantis for supporting the bill. "Ron DeSanctimonious is delivering the biggest insurance company BAILOUT to Globalist Insurance Companies, IN HISTORY," Trump wrote on his Truth Social social-media platform. While Trump's criticisms can sometimes be incoherent, he may have a case to make here.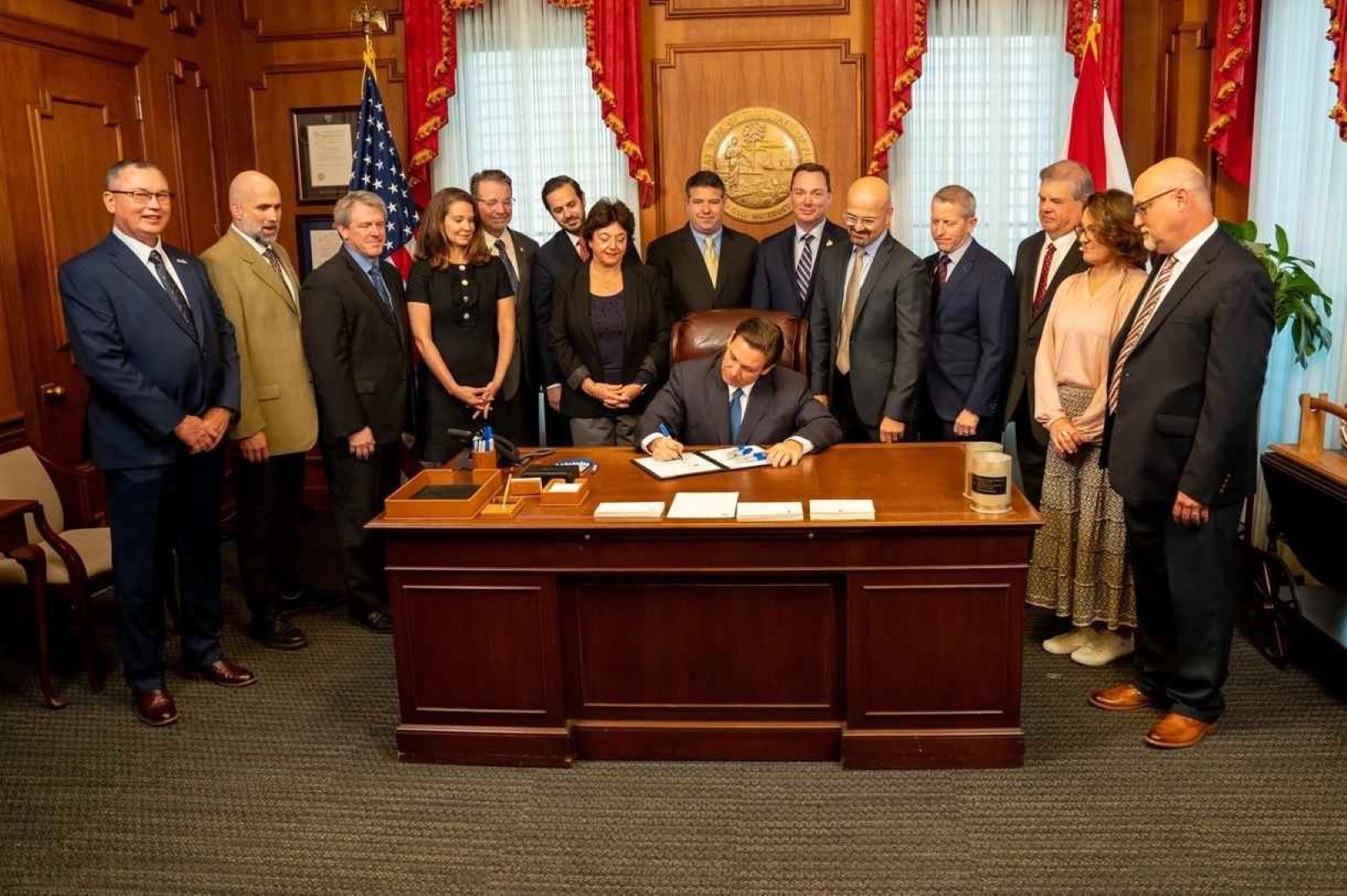 "Legislature moves quickly on DeSantis priorities" via The Associated Press — From expanding gun rights to going after "woke" investors, the Florida Legislature is quickly moving on a list of bills that will give DeSantis conservative-pleasing policy successes as he prepares to launch a presidential campaign. The usually slow-moving Legislature ended the week by sending DeSantis several bills. "We have a lot of the Governor's priorities in a really good spot. We'll pass them," House Speaker Paul Renner said as lawmakers went home for the weekend. "We're moving quickly … Some of what the Governor has proposed is monumental and good, and we support it 100%."
"Florida House passes gun bill allowing concealed carry without a permit" via Jacob Ogles of Florida Politics — The Florida House has passed a permitless carry bill that could dispose of Florida's requirements for licenses to carry concealed firearms. "This bill today recognizes that while the government always has a duty to protect its citizens, its citizens have a right to protect themselves," said Rep. Chuck Brannan, a Macclenny Republican, who sponsored the legislation (HB 543). The chamber voted 76-32 in favor of the bill on a largely party-line vote. Rep. Vicki Lopez, a Miami Republican, broke with her party and voted against the bill. Eleven lawmakers did not vote.
— MORE LEGISLATIVE —
"House, Senate spending plans $700M apart" via Gray Rohrer of Florida Politics — Florida is awash in revenues that have exceeded economists' expectations, and the competing spending plans released by the House and Senate this week reflect that, with more funding for K-12 schools, hospitals and mental health programs. The Senate budget is $113.7 billion, or nearly $700 million more than the House proposal and a $3.7 billion increase from the current year. "Thanks to decades of responsible planning and budgeting, Florida is ahead of other states, enjoying the benefits of growing revenues, population and opportunity for our citizens," said House Speaker Renner.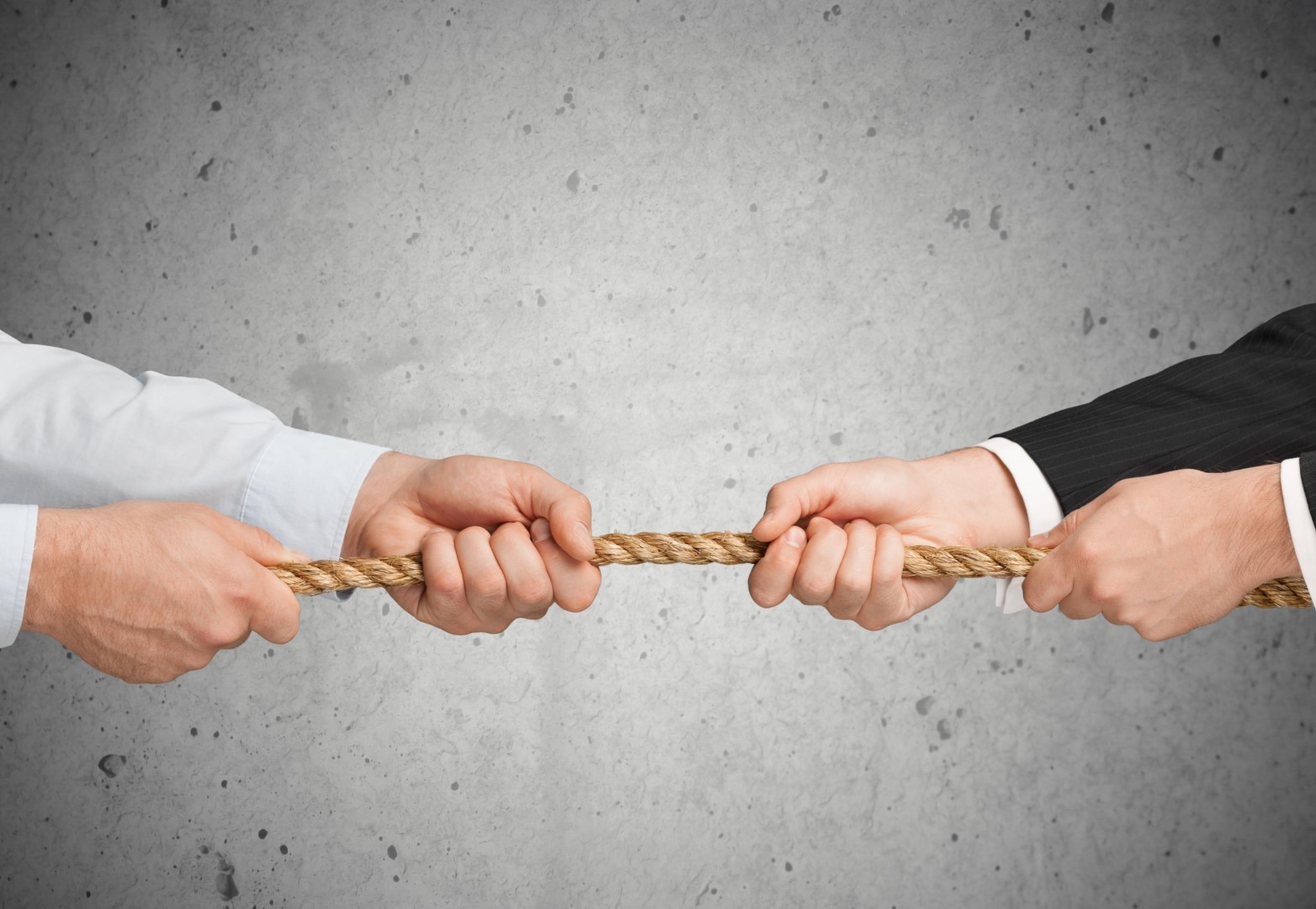 "House budget includes around $90M more than Senate for Everglades, water resources" via Wes Wolfe of Florida Politics — On the heels of the Senate budget rollout, House Republicans recently announced their budget for the coming fiscal year, one that is fairly similar to their colleagues in the upper chamber, but with some notable differences. "In this year's budget, the Florida House makes historic investments to preserve Florida's natural treasures and clean water," said House Agriculture & Natural Resources Appropriations Subcommittee Chair Thad Altman, an Indialantic Republican. "Our focus on providing recurring funds for land acquisition, resiliency, and commitment to beach renourishment will ensure our natural wonders remain the envy of the world."
"House, Senate divided over funding for Miami Project to cure paralysis" via Jesse Scheckner of Florida Politics — The Senate and House have some negotiating to do over how much money from Florida's 2023-24 budget will go to the Miami Project to Cure Paralysis. The House released its proposed spending plan Friday, one day after the Senate published its version. While neither offers the $2 million lawmakers from Miami-Dade County requested for the coming year, the House gets at least halfway there. Through the current House budget, the Miami Project would get $1 million in nonrecurring funds to support spinal cord and traumatic brain injury research at its University of Miami Miller School of Medicine center.
"Lawmakers want to ban kids from drag shows with 'lewd' content" via Arek Sarkissian of POLITICO — Florida lawmakers are moving a bill forward that would ban children from attending drag shows with lewd performances despite concerns from the opposition who say it's an overreaction to an isolated incident in Broward County. The House Commerce Committee advanced HB 1423 on a 13-6 vote after more than two hours of questions and testimony. The bill, sponsored by state Rep. Randy Fine, seeks to block children from attending an "adult live performance" and does not specifically use the words "drag show."
"A clueless Capitol and its obsession with drag shows" via Steve Bousquet of the South Florida Sun-Sentinel — A state Capitol that was once a place of stirring debate on the overriding issues of the day is now all about "prosthetic genitals." Tallahassee has lost its way. That's what happens when one party has total control. The latest illustration of the Legislature's flight from reality came Friday in the House Commerce Committee as Republicans pushed ahead with a bill they say is for the "protection of children." The hypocrisy is staggering. Too many Florida kids go to bed at night hungry, and too many others die or suffer life-altering trauma from gun violence. But some of the same House members who a few hours later Friday voted to legalize the permitless carrying of concealed weapons have decided that the real danger to our kids is not loaded guns. It's drag shows.
"Trailblazing migrant lawyer got his chance from Florida lawmakers. Now, GOP wants door closed" via John Kennedy of USA Today Network — Born in Mexico and a licensed lawyer in Florida, Jose Godinez-Samperio could prove both to be the first and among the last of his kind. Godinez-Samperio began his career as an immigration lawyer, helping people legally enter the U.S., only after the Republican-controlled Legislature in 2014 passed a law allowing undocumented residents to be admitted to the Florida Bar. But this year, GOP legislators supported by Gov. DeSantis are advancing sweeping efforts to stifle illegal immigration, including repeal of the measure that set Godinez-Samperio on his career.
"Clay Yarborough wary of bills regulating municipal utilities if JEA impacted" via A.G. Gancarski of Florida Politics — A Senator from Jacksonville is watching closely legislation in the Senate and House that locals worry could impact JEA Bills filed by Sen. Jonathan Martin and Rep. Demi Busatta Cabrera (SB 1380, HB 1331) would subject municipal utilities that provide service to customers outside of city limits to regulation by the Public Service Commission (PSC), the state's utility regulatory body. Sen. Yarborough, a Republican elected in 2022, says he's not going to let the local utility be hurt by this legislation. The legislation could impact Jacksonville, which has a municipal-owned utility responsible for a yearly "contribution" to the city's General Fund. In the current fiscal year, that payout exceeds $122 million.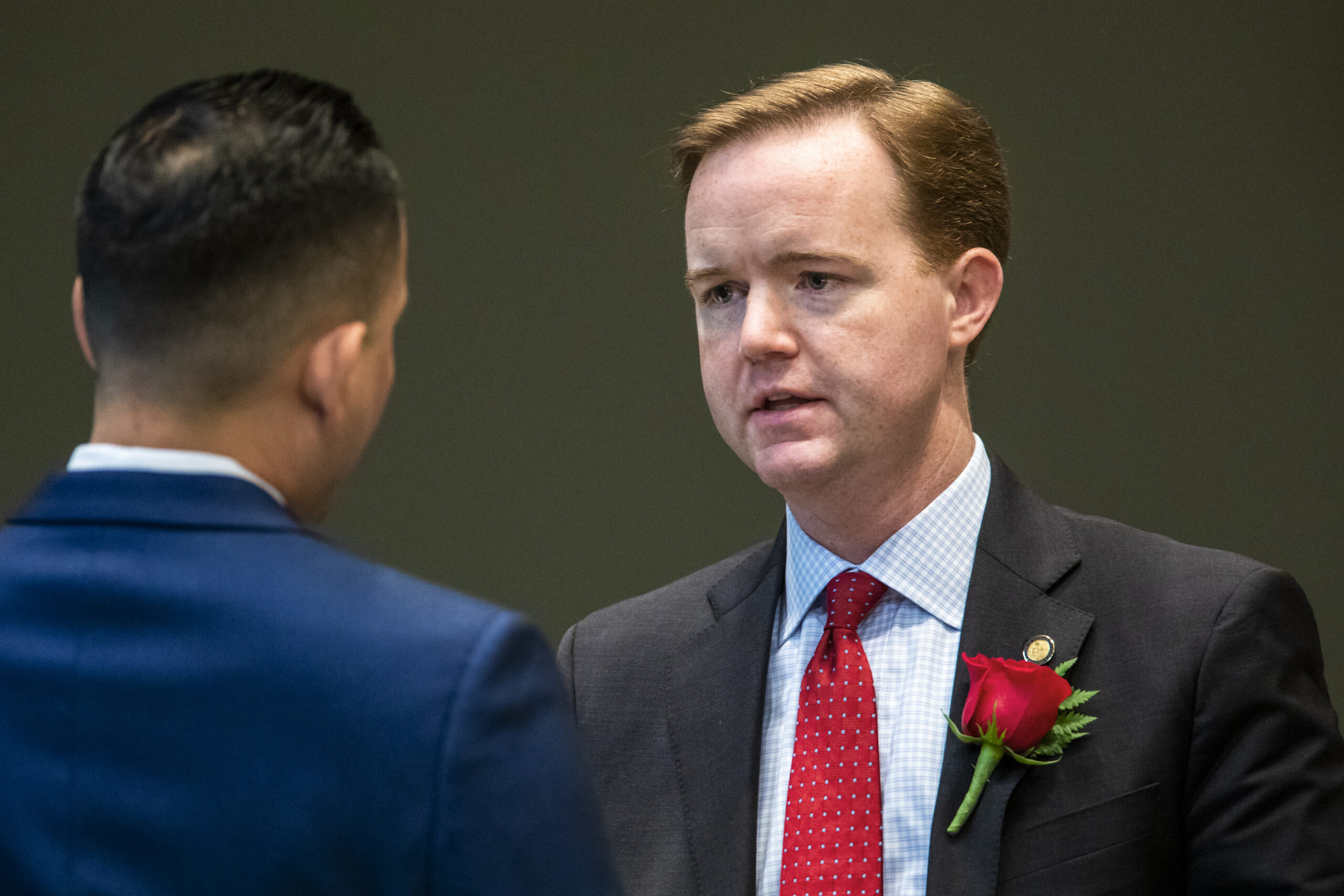 "State park reservations bill heads to Senate" via Wes Wolfe of Florida Politics — Floridians will get an early shot at state park reservations, compared to the rest of the world, if legislation recently passed by the House of Representatives makes it to the Governor's desk. HB 109 directs the Department of Environmental Protection's Division of Recreation and Parks to open reservations for Florida residents 11 months in advance, and for nonresidents, 10 months in advance. "The goal is to ensure that Floridians, whose tax dollars primarily pay for our state parks, have the first shot at accessing them," Rep. Jennifer Canady said as the bill came up for consideration. "This is a Florida-first bill. It's one that my constituents, and I think yours, will be very excited about."
— MORE FROM CAPITOL —
"Lawmakers' 'Memorial Park' plans could reshape downtown Tallahassee. What we know" via James Call of the Tallahassee Democrat — Florida lawmakers want to build a park for state monuments as a gateway to downtown, across Monroe Street from the Historic Old Capitol and next to the Leon County Courthouse. The House State Administration & Technology Committee Tuesday approved a committee bill to incorporate three additional buildings into the Capitol Complex, the Elliot, Holland and R. A. Gray buildings. Currently, state statute defines the Capitol Complex as an eight-block area of state-owned buildings bounded by Monroe Street on the east, Jefferson Street on the north, and Duval and Gaines streets on the west and south.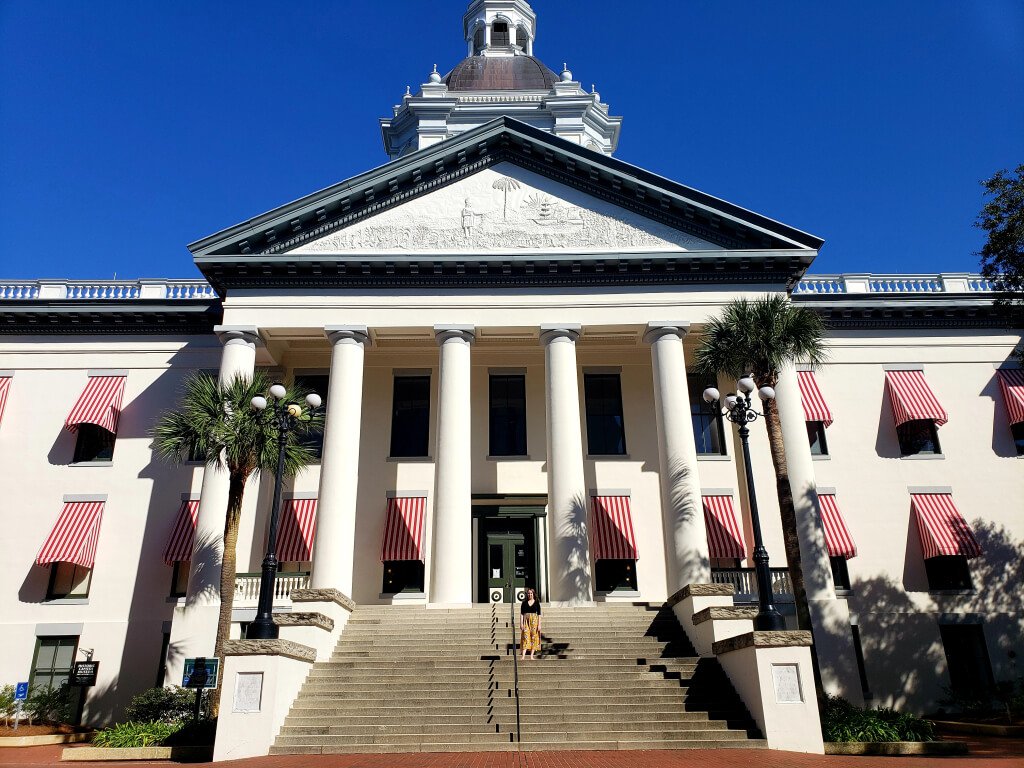 "Florida Chamber of Commerce readies to defend tort bill" via Christine Jordan Sexton of Florida Politics — After the Legislature passed a sweeping bill (HB 837) that limits lawsuits against insurance companies, the Florida Chamber of Commerce announced it's establishing a legal-defense fund to ensure the bill isn't ensnared in "lengthy and unnecessary courtroom battles." Florida Chamber of Commerce President and Chief Executive Officer Mark Wilson said in a prepared release that he anticipates the bill, which was sent to DeSantis Friday, will be challenged by the "personal injury lawyer industry."
Truckers celebrate torts signing — The Florida Trucking Association praised DeSantis and lawmakers after the sweeping torts package (HB 837) was signed into law. "It is a historic day in Florida," said Alix Miller, president & CEO of FTA. "Gov. Ron DeSantis and legislative leaders, House Speaker Paul Renner and Senate President Kathleen Passidomo, came together in an unprecedented manner to end lawsuit abuse. For decades, the trucking industry has been driven out of business because unscrupulous attorneys were allowed to take advantage of an unfair judicial system. With the signing of this legislation into law, Florida is taking a major step in shutting down billboard lawyers and freeing Floridians of the tort tax."
Sadowski Coalition praises affordable housing bill — A bipartisan bill aiming to incentivize developers to create affordable housing units is earning praise from the housing advocacy group. "The Florida Legislature today passed one of the most important pieces of state legislation for housing," said Mark Hendrickson, Facilitator of the Sadowski Coalition and Executive Director of the Florida Association of Local Housing Finance Authorities, regarding the passage late last week. "The coalition is excited to see the Live Local Act head to the Governor's desk for his consideration. Gov. Ron DeSantis has long been a supporter of affordable and attainable housing, and we are hopeful that he will again be a strong advocate of housing and sign this transformative legislation."
New and renewed lobbying registrations:
Jeff Aaron, GrayRobinson: Seavin
Alexis Buese, Gunster Yoakley & Stewart: Florida Justice Reform Institute
Marty Cassini: Broward County
Christopher Chaney, The Advocacy Partners: Sunflora
Tori Deal, Holland & Knight: Dewberry Engineers
Yariel Diaz: Cruise
Nick Iarossi, Ron LaFace, Megan Fay, Ken Granger, Scott Ross, Christopher Schoonover, Capital City Consulting: Field of Dreams
Joshua Keepes: URAC
Frank Mayernick, Tracy Mayernick, Rob Johnson, The Mayernick Group: Senior Friendship Centers
Frank Peterman: Florida Education Association
Assignment editors — Sen. Jay Collins, fellow members of the Florida Legislature, and former Cuban political prisoner Roberto Pizano will hold a news conference to announce a resolution to condemn the authoritarian Cuban regime and the recent visit of a Cuban ambassador to Tampa: 10 a.m., Old Capitol Steps (Courtyard Side).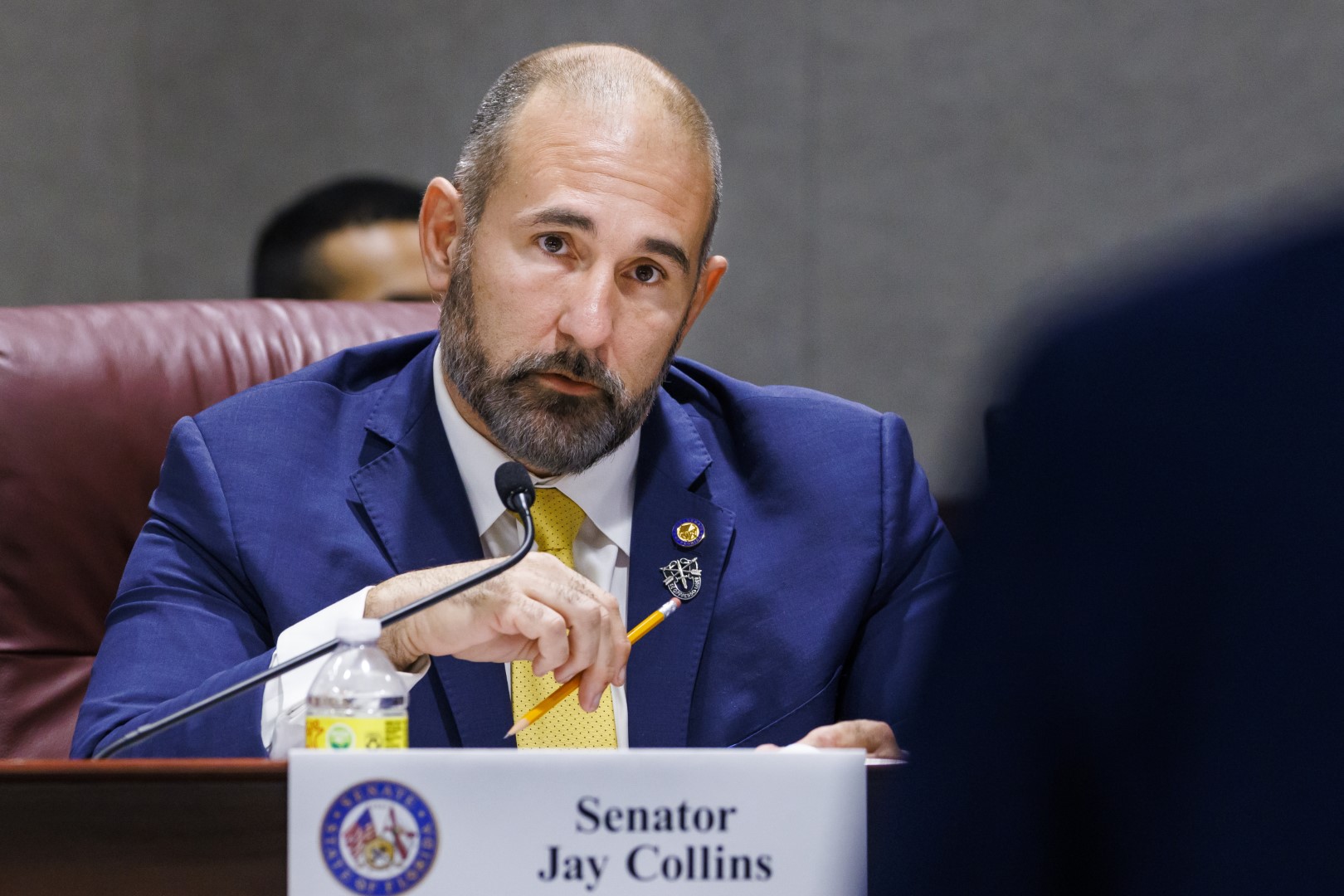 — The House Choice & Innovation Subcommittee meets to consider HB 443, by Rep. Susan Valdes, calling for changes related to charter schools.: 9 a.m., Reed Hall, House Office Building.
— The House Civil Justice Subcommittee will consider HB 541, by Rep. Griff Griffitts, to prevent the practice of "assignment of benefits" in insurance claims for vehicle glass repairs and replacement: 8 a.m., Room 404, House Office Building.
— The House Infrastructure & Tourism Appropriations Subcommittee and the Senate Environment and Natural Resources Committee will consider HB 1191 and SB 1258, by Rep. Lawrence McClure and Sen. Jay Trumbull, pertaining to the use of phosphogypsum in road-building material. House meeting: 9 a.m., Room 314, House Office Building. Senate meeting: 11:30 a.m., 301 Senate Office Building,
— The House Insurance & Banking Subcommittee meets to consider HB 1267, by Rep. Juan Alfonso Fernandez-Barquin, to make changes in the consumer finance-loan industry, including allowing annual interest rates up to 36%: 8 a.m., Room 17, House Office Building.
— The Criminal Justice Impact Conference meets: 8:30 a.m., Room 117, Knott Building.
— The House Agriculture Conservation & Resiliency Subcommittee meets: 11:30 a.m., Room 404, House Office Building.
— The House Children Families & Seniors Subcommittee meets: 11:30 a.m., Room 102, House Office Building.
— The House Higher Education Appropriations Subcommittee meets: 11:30 a.m., Room 314, House Office Building.
— The House Justice Appropriations Subcommittee meets: 11:30 a.m., Room 17, House Office Building.
— The Senate Children Families and Elder Affairs Committee meets to confirm hearings for Department of Children and Families Secretary Shevaun Harris, Agency for Persons with Disabilities Director Taylor Hatch and Department of Elder Affairs Secretary Michelle Branham: 11:30 a.m., Room 37, Senate Office Building. On the bill agenda is SB 610 Registration of Residential Child-caring Agencies and Family Foster Homes; SB 784 Special Persons Registry; SB 786 Public Records/Special Persons Registry; SB 1292 Parenting Plans; SB 1284 Criminal Defendants Adjudicated Incompetent to Proceed; SB 1444 Agency for Persons with Disabilities; SB 1594 Services for Persons with Disabilities; SB 1634 Child Welfare; SB 1690 Human Trafficking.
— The Senate Education Pre-K-12 Committee meets: 11:30 a.m., Room 412, Knott Building. On the agenda: SB 94 Partisan Election of Members of District School Boards; SB 804 Required African American Instruction; SB 832 Holocaust Remembrance Day; SB 986 Education; SB 1112 Middle School and High School Start Times; SB 1236 Class Size; SB 1424 Student Outcomes; SB 1446 Interstate Education Compacts; SB 1448 Public Records and Meetings/Interstate Teacher Mobility Compact Commission.
— The Senate Environment and Natural Resources Committee meets: 11:30 a.m., Room 301, Senate Office Building. On the agenda: SB 702 Apalachicola Bay Area of Critical State Concern; SB 742 Administrative Procedures; SB 1018 Flood Damage Prevention; SB 1258 Use of Phosphogypsum; SB 1134 Outstanding Florida Springs; SB 1234 Hunting and Fishing; SB 1420 Sanitary Sewer Lateral Inspection Programs; SB 1502 Vessel Owner and Operation Requirements; SB 1686 Designation of Brevard Barrier Island Area as an Area of Critical State Concern.
— The Senate Transportation Committee meets: 11:30 a.m., Room 110, Senate Office Building. On the agenda: SB 464 Driving in the Furthermost Left-hand Lane of a Roadway; SB 634 Specialty License Plates/Cure Diabetes; SB 996 Driver License Identification Card; SB 1074 Divine Nine Specialty License Plate; SB 1252 Motor Vehicles; SB 1254 Specialty License Plates/Recycle Florida/Florida Association of Realtors; SB 1388 Immunity of Motor Vehicle Dealer Leasing and Rental Affiliates; SB 1636 Sale of Motor Vehicles.
— The House Commerce Committee meets: 2 p.m., Room 212, Knott Building.
— The House Health & Human Services Committee meets: 2 p.m., Room 404, House Office Building.
— The House Infrastructure Strategies Committee meets: 2 p.m., Room 17, House Office Building.
— The Senate Agriculture Committee meets: 3 p.m., Room 301, Senate Office Building. On the agenda: SB 722 Practice of Veterinary Medicine.
— The Senate Commerce and Tourism Committee meets: 3 p.m., Room 110, Senate Office Building. On the agenda: SB 532 Money Services Businesses; SB 728 Liveries; SB 752 Temporary Commercial Kitchens; SB 770 Residential Real Estate Listing Agreements; SB 1458 Roller Skating Rink Safety; SB 442 Secondhand Dealers; SB 490 Family and Household Members of Homicide Victims and Deceased Minors; SB 492 Public Records/Requesting Specified Leave Relating to a Homicide; SB 626 Broadband Internet Service Providers; SB 1106 Household Moving Services; SB 1108 Fees/Moving Brokers; SB 1664 Economic Development; SB 496 Electronic Monitoring of Persons Charged with or Convicted of Offenses Involving Schools or Students.
— The Senate Criminal Justice Committee meets: 3 p.m., Room 37, Senate Office Building. On the agenda: 528 Gain-time for Attempted Sexual Offenses; SB 836 Theft from Nonprofit Organizations; SB 994 Public Nuisances; SB 998 Chiefs of Police; SB 1104 Victim Compensation Claims; SB 1126 Impeding Provoking; SB 1140 Rapid DNA Grant Program; SB 1208 Depositions of Witnesses in Criminal Proceedings; SB 1300 Animals Working with Law Enforcement Officers; SB 1402 Public Records/Investigative Genetic Genealogy Materials; SB 1442 Terrorism; SB 1456 Firearm Offenses; SB 1510; SB Visiting County and Municipal Detention Facilities; SB 1520 Controlled Substances; SB 1534 Pretrial Release and Detention; SB 1588 Law Enforcement Operations.
— The Senate Health Policy Committee meets: 3 p.m., Room 412, Knott Building. On the agenda: SB 140 Fees/Professional Counselors Licensure Compact; SB 1506 Department of Health; SB 612 Prevention of Blood Clots; SB 514 Private Instructional Personnel; SB 1596 Provider Accountability; SB 454 Physician Assistant Licensure; SB 1232 Telehealth Prescribing; SB 344 Physician Certifications for The Medical Use Of Marijuana; SB 1550 Prescription Drugs; SB 1552 Public Records/Pharmacy Benefit Managers.
— The 2023 FGCU Day at the Capitol Welcome Reception: 5 p.m., Historic Capitol — The Senate Chamber.
— The Senate Special Order Calendar Group meets: 6:15 p.m., Room 401, Senate Office Building.
— STATEWIDE —
"Former legislator moves to Board of Education" via Florida Politics — A Republican state Representative who served four terms in the Florida House will serve her first term on the state Board of Education. Former Rep. MaryLynn Magar, a Tequesta Republican who represented the former HD 82, was appointed Friday to the Board by DeSantis. Magar was Speaker pro tempore from 2018-2020. The current Chair of the Martin County Republican Party, Magar also is vice president at Heart Care Imaging. She received her bachelor's degree from Virginia's Radford University. The appointed position comes after a career of electoral success for the South Florida Republican.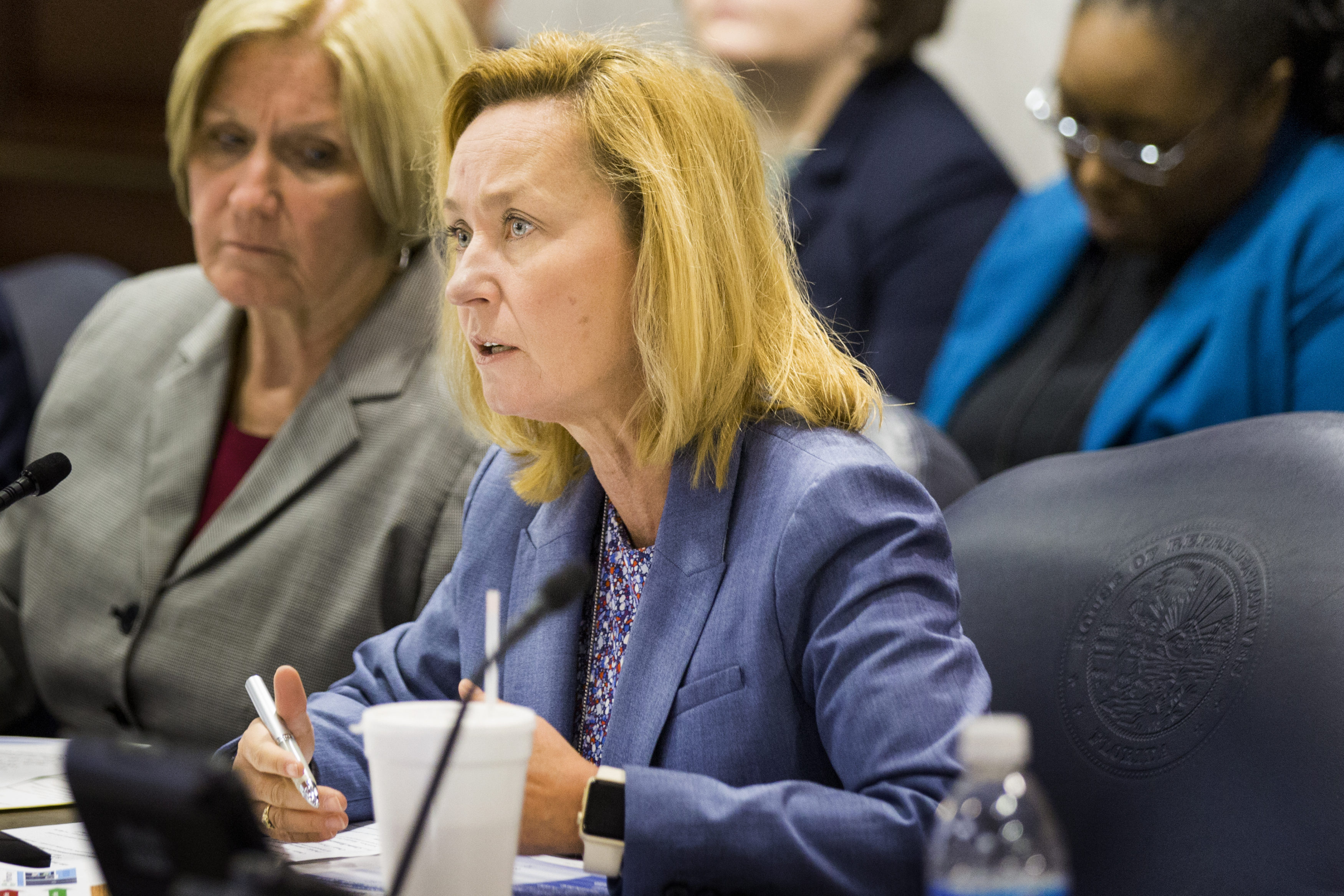 "DeSantis seeks speedy replacement for departing Florida Supreme Court justice" via Jim Rosica of City and State Florida — The panel that nominates state supreme court justices for appointment by the Governor tentatively set April 12 as the date to interview applicants for the most recent opening. Justice Ricky Polston, who has been on the court since 2008, announced his resignation effective next Friday.
"Fear of new limits prompts flood of lawsuits before DeSantis signed restrictions into law" via John Kennedy of USA Today Network — Tens of thousands of lawsuits, an almost 700% increase, flooded the offices of court clerks across Florida days before DeSantis signed sweeping new business-backed legal restrictions which help shield insurance companies, property owners and others accused of wrongdoing. The law went into effect with DeSantis' signature Friday. But the lawsuit logjam will take months for clerks and later judges to sort out, officials say. Critics said that there's no shortage of irony in that the push by the state's biggest business associations to limit lawsuits first spawned a tidal wave of litigation.
"How Florida uses a little-known law to punish abortion clinics" via Arek Sarkissian of POLITICO — Florida regulators over the last year punished more than a dozen abortion providers for violating a nearly decade-old law that requires pregnant patients wait 24 hours before getting the procedure. Florida legislators approved the law in 2015, but it remained in limbo after the American Civil Liberties Union challenged it. After a judge upheld the law in April, Florida's abortion regulator, the Agency for Health Care Administration, almost immediately began issuing fines.
"Florida agency seeks stricter water pollution rules. Development industry pushes back" via Ryan Ballogg of The Bradenton Herald — The Florida Department of Environmental Protection is proposing an update to statewide stormwater rules that includes a nearly 50% cut in water pollution allowed from new developments. FDEP anticipates permitting over 14,000 development projects that could create stormwater runoff in the next five years. As stormwater drains into local waterways, the water tends to collect nutrients from fertilizer and organic matter that can have a negative impact on water quality. Those nutrients can create harmful algal blooms, such as red tide and blue-green algae, which have plagued Florida in recent years.
"The future of hurricanes? 'The study clearly shows nobody in Florida is protected'" via Amy Bennett Williams of the Fort Myers News-Press — A study combined site-specific history, new wind modeling tools and topographic data to predict risk, track and intensity of hurricanes ‒ both currently and in the coming decades. The uncomfortable conclusion: A changing climate means damaging winds will reach well beyond the coast into Florida's heartland, said First Street founder and CEO Matthew Eby. Florida has the most cities expected to experience the highest maximum wind gusts, followed by Texas and Louisiana.
"Antisemitic incidents surge in Florida, growing more than nationwide. 'More bold, more egregious and more attention-grabbing.'" via Anthony Man of the South Florida Sun-Sentinel — The number of antisemitic incidents increased 41.5% in Florida to 269 last year compared to the year before. Florida's total was more than triple the 76 recorded in 2018. Nationally, the report showed a 36.1% increase in antisemitic incidents to a total of 3,697, an average of 10 a day. The U.S. total was almost double the 1,879 recorded four years earlier. Alison Padilla Goodman, vice president of ADL's southern division, said in another video conference that 2022 was the third time in the past five years that the annual number hit a record.
"A mystery: 16,000 previously uncounted COVID-19 cases added to Florida's total" via Chris Persaud of The Palm Beach Post — The CDC said this week that it had added about 16,000 previously uncounted COVID-19 cases over the past four months to its Florida total. At the same time, the state's new case count increased slightly this week while hospitalizations have sunk to pre-winter surge levels. The CDC added 15,993 COVID-19 cases to its Florida sum that had not been previously reported between November and March, the federal agency reported Thursday. Representatives for the CDC and the Florida Department of Health did not explain Friday why those infections have gone uncounted for months.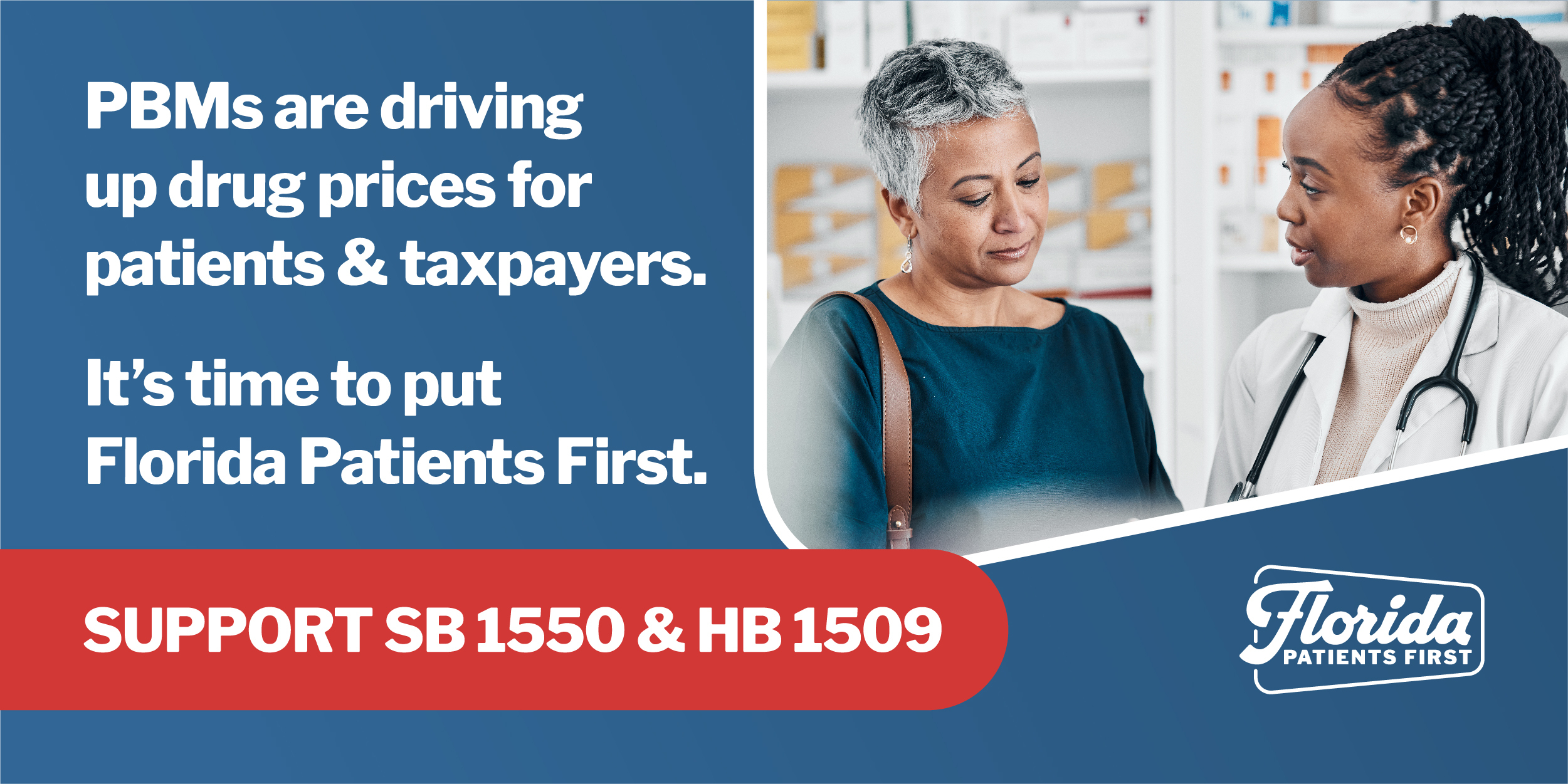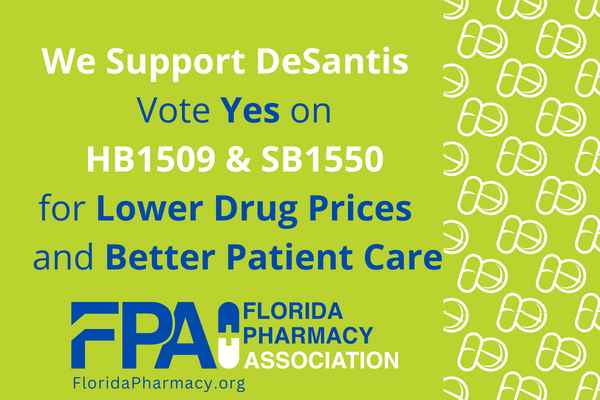 — D.C. MATTERS —
"Joe Biden nominee to head FAA withdraws after Republican criticism" via David Shepardson of Reuters — Biden's nominee to head the Federal Aviation Administration (FAA) is withdrawing his nomination after Republican criticism that he was not qualified to serve as the top aviation regulator. Last year, Biden nominated Denver International Airport CEO Phil Washington to serve as FAA administrator. A spokesperson for Washington at the airport did not immediately comment. Transportation Secretary Pete Buttigieg late Saturday confirmed Washington's withdrawal first reported by Reuters.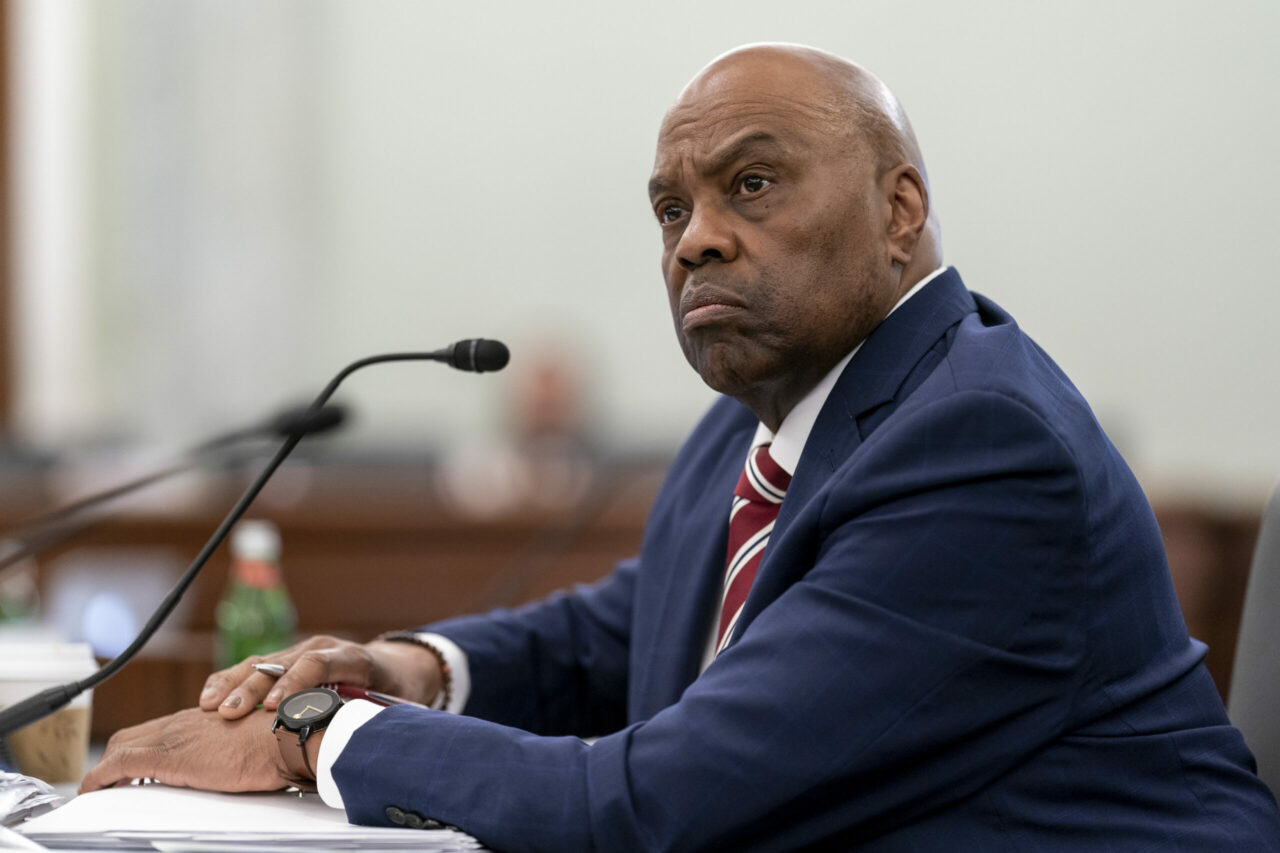 "Cory Mills urges Florida legislative leaders 'reassess' defamation bill over free speech concerns" via Lydia Nusbaum of Florida's Voice — Rep. Mills sent a letter to Florida Republican legislative leaders asking them to "reassess" the defamation bill. The proposed bill changes who is considered a public figure and creates a presumption that a statement by an anonymous source is false for purposes of a defamation action. "While I believe the motivations and concerns that have led to the introduction of these bills are genuine and made in good faith, I am gravely concerned that they violate the free speech rights that are enshrined in the First Amendment of the United States Constitution," Mills said.
"Jen Psaki tours vinyl record store with Gen Z Congressman Maxwell Frost" via MSNBC — On 'Inside with Jen Psaki' on MSNBC, Psaki and Rep. Frost grab a coffee and check out a vinyl record store. Frost discusses why he got into politics, his love for music, and what it's like being the youngest member of Congress. Psaki: "Have you experienced any moments of that age gap, living that age gap?" Frost: "Yes, something funny. I gave a short speech to the Democratic Caucus. It was like one of my first days. And I brought up Jim Clyburn's fish fry that he does that I have been to. And I jokingly referred to it as the Coachella of the South. And I got half of the room laughed."
— EPILOGUE TRUMP —
"Trump's first '24 rally has a familiar feel: Anger and attacks on his tormentors" via Meredith McGraw and Alex Isenstadt of POLITICO — It was Trump's first formal rally of the 2024 campaign. But the former President spent the evening sticking with the usual hits, emphasizing personal grievances, and going after his nearest targets: DeSantis and the Manhattan district attorney who is poised to indict him. Appearing before a crowd of cheering supporters, Trump offered up the type of political bravado and bulldog mentality that he is known for, mocking DeSantis, who is widely seen as his strongest rival for the Republican nomination, for not doing better in the polls.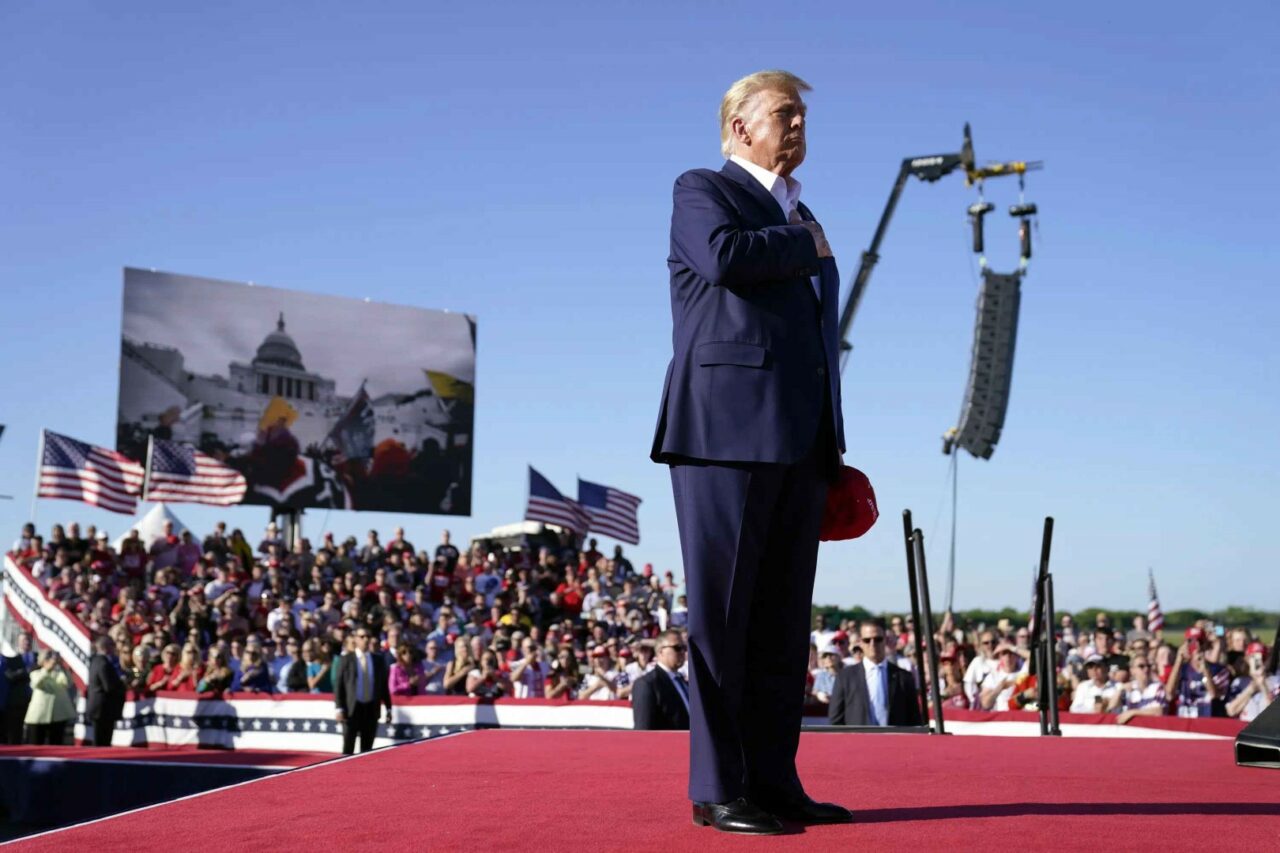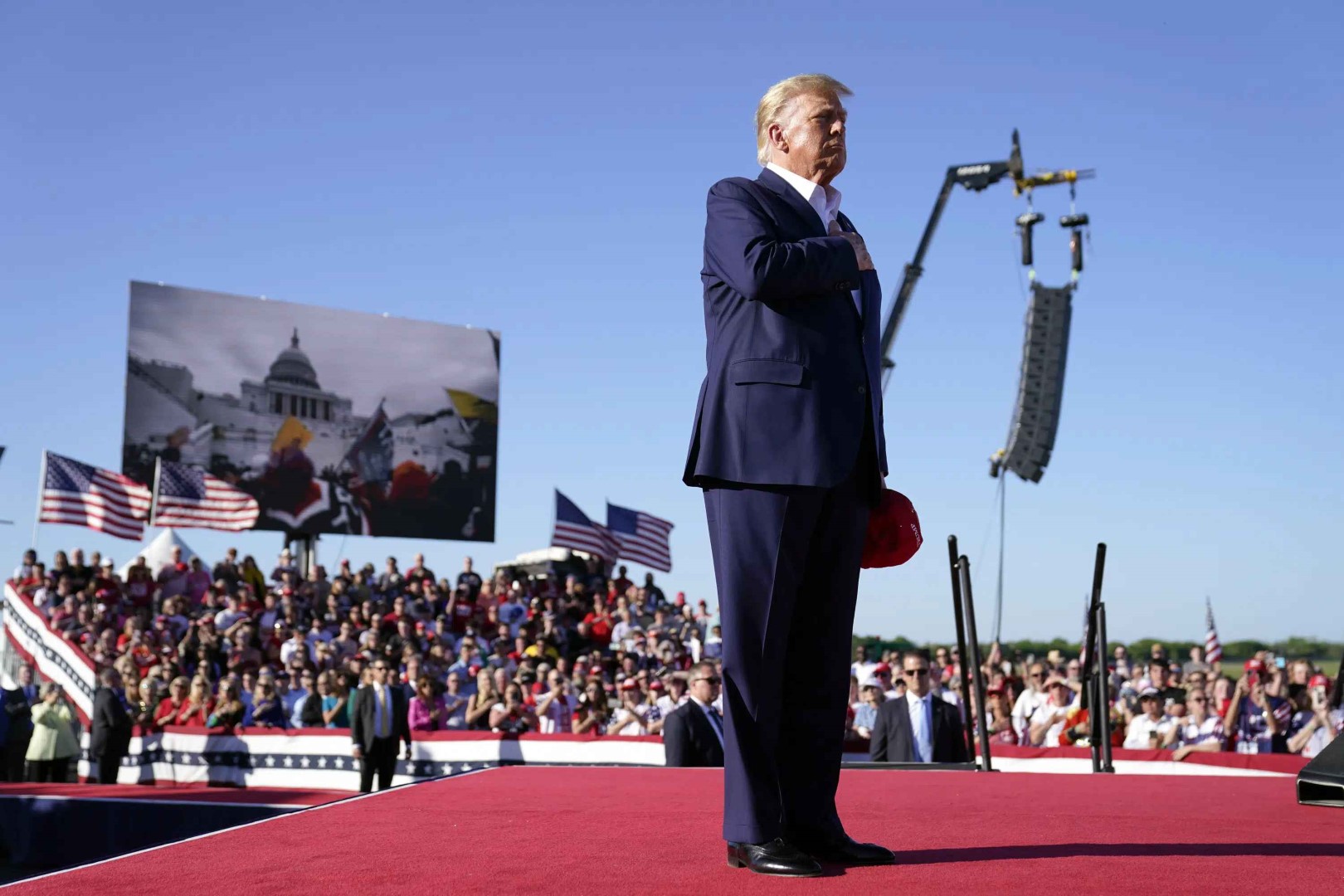 "In rally rant, Trump does Texas two-step on DeSantis" via A.G. Gancarski of Florida Politics — The former President entertained a crowd in Waco, Texas, about myriad issues with the man he has called "Ron DeSanctimonious" for months. "They keep saying; I think DeSantis can do OK with farmers. I don't think so. Based on polls, he's not doing OK with anything," Trump said. "It's never good to try and destroy Social Security. It's never good to raise the minimum age to a very high level, which was not good, and to go against Medicare and try and obliterate it. These are a few of the good facts. It's also not good when you look statistically at how he did on COVID. Not well at all; he's in a very bad position. Or you look at how he does on crime," Trump contended.
—"Trump rally crowd eerily quiet as he acts out DeSantis crying and begging for his help" via Caleb Howe of Mediaite
—"Trump's base splinters on DeSantis" via Jonathan Allen and Dan Gallo of NBC News
"Trump screams into void as Manhattan DA probe goes quiet" via Erica Orden of Politico — The five-alarm headlines dominating conservative media this week predicted Manhattan District Attorney Alvin Bragg's investigation into Trump was on the brink of collapse after the grand jury took two days off from hearing evidence. "Hannity: Alvin Bragg's case against Trump crumbles," blared a report from Fox News. "Is Manhattan DA Alvin Bragg getting cold feet?" asked Sen. Ted Cruz on his podcast, Verdict. "Why Alvin Bragg's case against Trump is falling apart," an opinion piece in the New York Post sought to explain.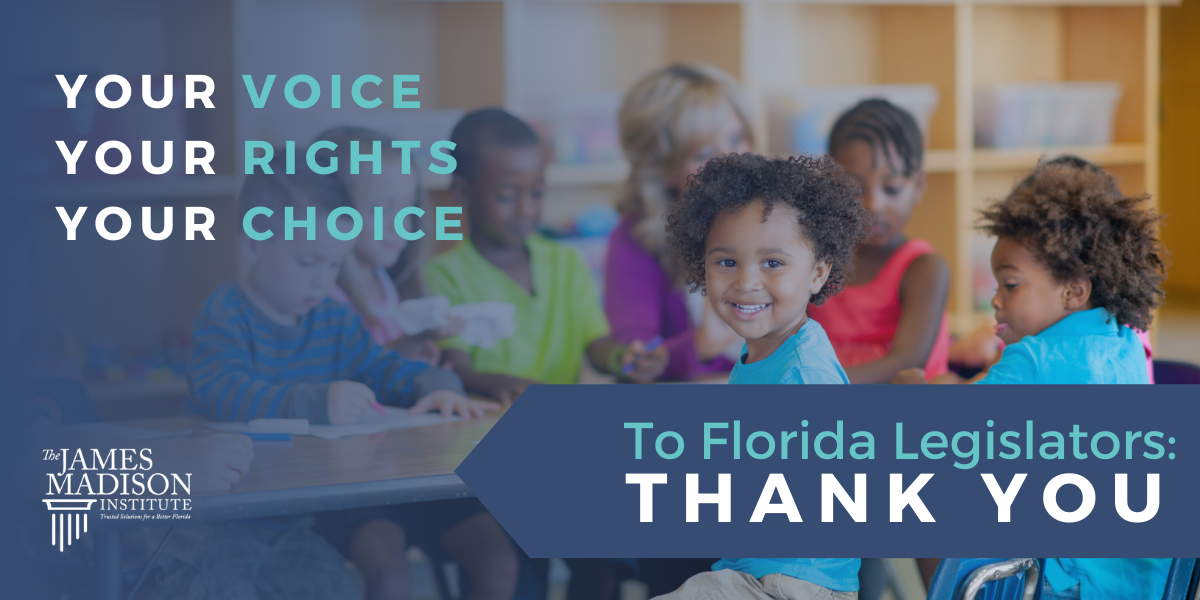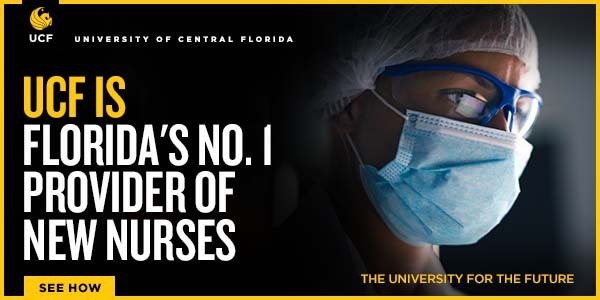 — 2024 —
"Ron on the ropes? Resurgent Trump 'has rattled DeSantis aides who now think rising star Florida Governor will have to campaign far harder to win GOP nomination'" via Stephen M. Lepore for DailyMail.com — Recent polls have shown Trump holding on to a commanding lead, with a Morning Consult survey showing the ex-President leading DeSantis by 28 points, 54-26. It is the biggest lead Trump has seen since announcing his third run at the White House, though recent polls from Quinnipiac and Yahoo/YouGov showed him leading DeSantis by 14-15 points. Advisers to DeSantis, according to The Washington Post, have said the Governor's candidacy — which many believed would begin in May — has gone from a dead-cert 'coronation' to a lengthy, 50-state fight for delegates. A source close to DeSantis said he has 'steel for a spine' and won't bend the knee to Trump's attacks, which they called 'silly smear tactics.'
"Trump rally crowd eerily quiet as he acts out DeSantis crying and begging for his help" via Caleb Howe of MEDIAite — In his buildup, Trump trashed DeSantis over his congressional record on entitlements like Social Security and Medicare. The ex-President whose administration locked down the entire country during the COVID pandemic then bashed the early re-opening Florida Governor for his record on COVID. He also said that DeSantis is "not good" on crime and said his poll numbers are dropping. Those typical Trump applause lines got virtually no response at all from the crowd. He stirred up some positive reaction by describing himself as a "loyalist." There was some faint laughter in the crowd, but it was mostly quiet.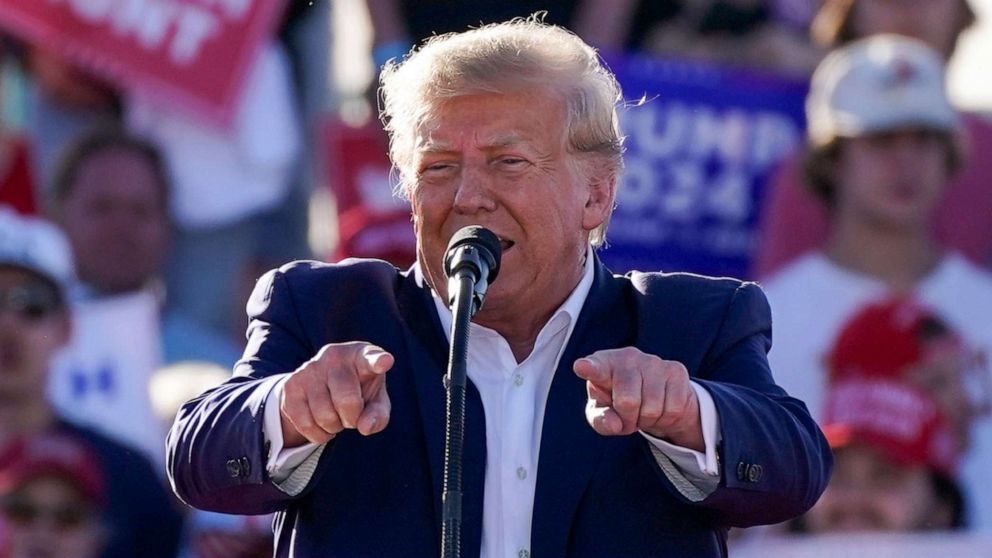 "Trump's 2016 targets say DeSantis faces dilemma of when to fight back" via Stephen Lemongello of the Orlando Sentinel — Veterans of the 2016 Republican Presidential Primaries remember how Jeb Bush and Marco Rubio attempted to remain above the fray when it came to taking on Trump directly, only to respond too little, too late to stave off defeat. Now, as DeSantis, lays the groundwork to challenge Trump in the 2024 GOP race, those veterans say the Governor has choices to make about how soon and how hard to fire back against Trump's almost continuous attacks.
—"Nikki Haley rips DeSantis as 'weak in the knees' on Ukraine" via A.G. Gancarski of Florida Politics
"How working-class white voters became the GOP's foundation" via Ronald Brownstein of The Atlantic — The escalating confrontation between the parties over the federal budget rests on a fundamental paradox: The Republican majority in the House of Representatives is now more likely than Democrats to represent districts filled with older and lower-income voters who rely on the social programs that the GOP wants to cut. A much larger share of Republican than Democratic House members represent districts where seniors exceed their share of the national population, census data show. Republicans are also more likely to represent districts where the median income trails the national level, or the proportion of people without health insurance is greater than in the nation overall.
— LOCAL: S. FL —
"Cuban migrants use hang glider to escape to Florida Keys airport, deputies say" via Howard Cohen of the Miami Herald — Two Cuban migrants took a novel approach to making a 90-mile journey to Key West. According to the Monroe County Sheriff's Office, the two men illegally landed a powered hang glider at the Key West International Airport around 10:30 a.m. Saturday. The men were not injured and were turned over to U.S. Border Patrol officials by the Keys deputies. "There were no interruptions in service and operations continue as normal," said Richard Strickland, the director of airports.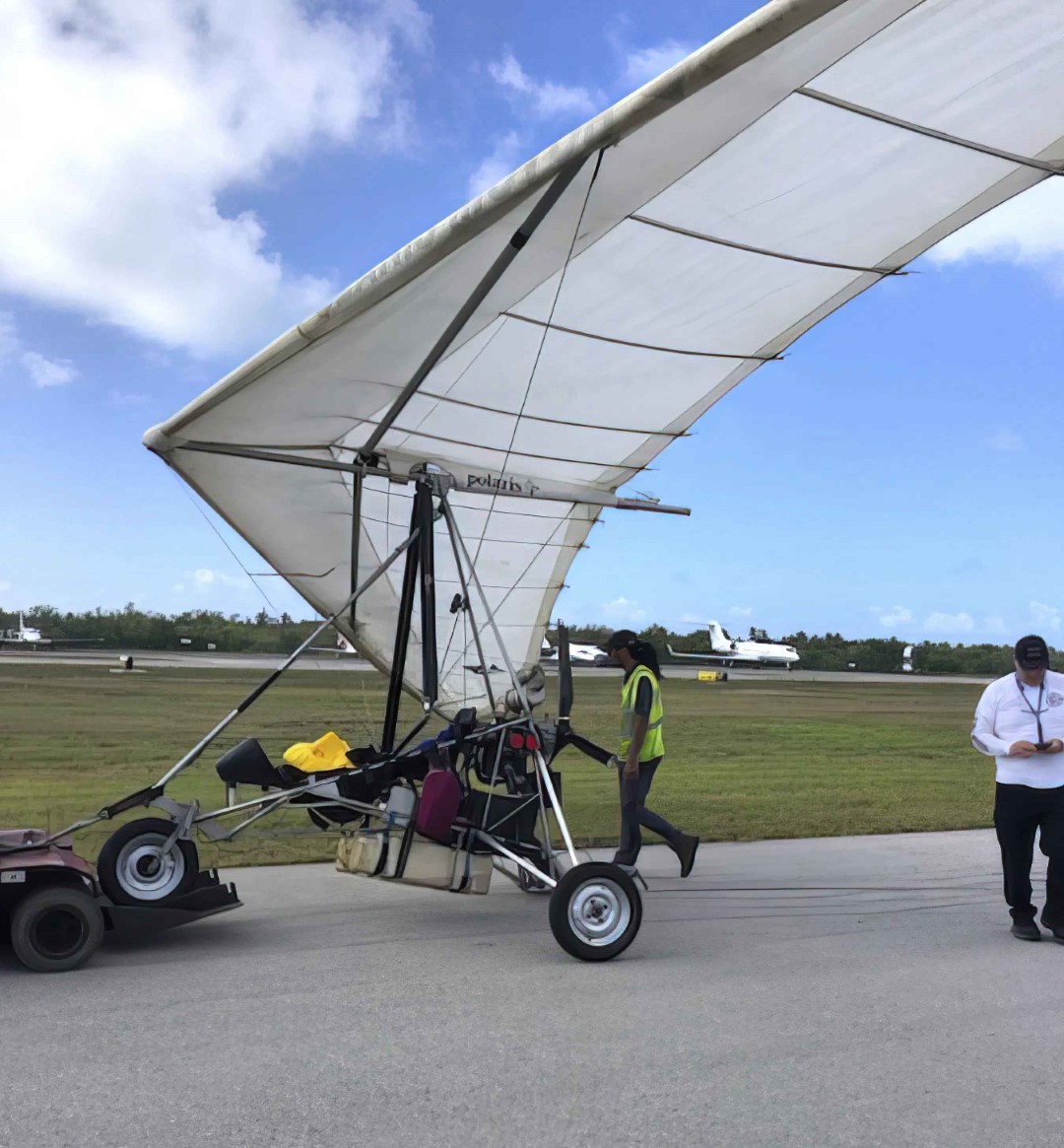 "Miami exiles knew this would happen if Elián González was sent back to Cuba" via the Miami Herald editorial board — There were two significant events this week related to Cuba. One was a Cuban baseball player's defection in Miami during the World Baseball Classic. The other comes from the island, news that González will be elected to the Cuban parliament on Sunday. At 29, he is a show pony for Cuba, as many exiles feared. Many historic Cuban exiles in Miami will look away from this news with heavy hearts.
"A woman pulled a gun in a dispute over a Fort Lauderdale beach parking space. Now she's saying she was standing her ground" via Rafael Olmeda of the South Florida Sun-Sentinel — A Sunrise woman stood in a parking space on Fort Lauderdale beach and pulled a gun to keep someone else from taking it. Now she wants a Broward judge to dismiss her case by saying she was acting in self-defense. Earlisha Harris is set to go on trial next week on one count of aggravated assault with a deadly weapon. In a motion filed last Tuesday, her lawyer is arguing that Harris had a right to be at Fort Lauderdale beach on May 2, 2021, and the victim, Mariam Rashwan, was trying to use her car as a weapon.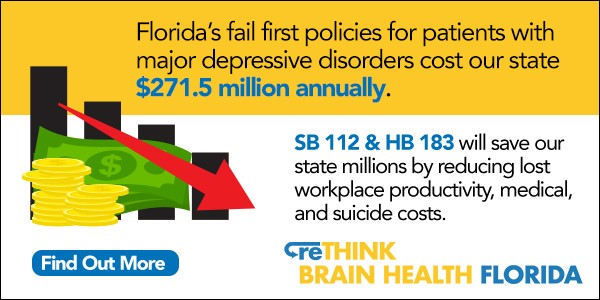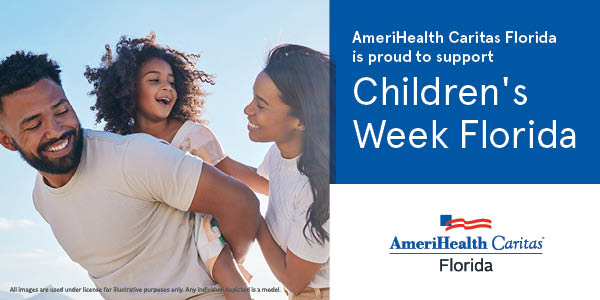 — LOCAL: C. FL —
"Comptroller: $300 million in tourist tax reserves should be considered the 'floor, not a ceiling'" via Stephen Hudak of the Orlando Sentinel — Orange County's tourist tax collections, on a yearlong record run, achieved a milestone established last summer to protect against sudden swings in the volatile tourism industry on which the area's economy is based. The county now has more than $300 million in reserve accounts funded by the Tourist Development Tax, or TDT for short, the 6% voter-approved levy added to the cost of a hotel room and other short-term lodging options.
"Orlando Health accused of sharing patients' information with Facebook, lawsuit says" via Gabrielle Russon of Florida Politics — When Orlando Health patients use the hospital chain's website, some of their private information is sent to Facebook which knows "every click, keystroke, and intimate detail" about their medical treatment, according to allegations raised in a new federal lawsuit. An anonymous Orlando Health patient filed the lawsuit seeking class-action status this month in U.S. District Court. Orlando Health doesn't comment on pending litigation, said hospital spokesperson Kena Lewis. The attorneys representing the anonymous plaintiff, "W.W.," did not respond to a request for comment.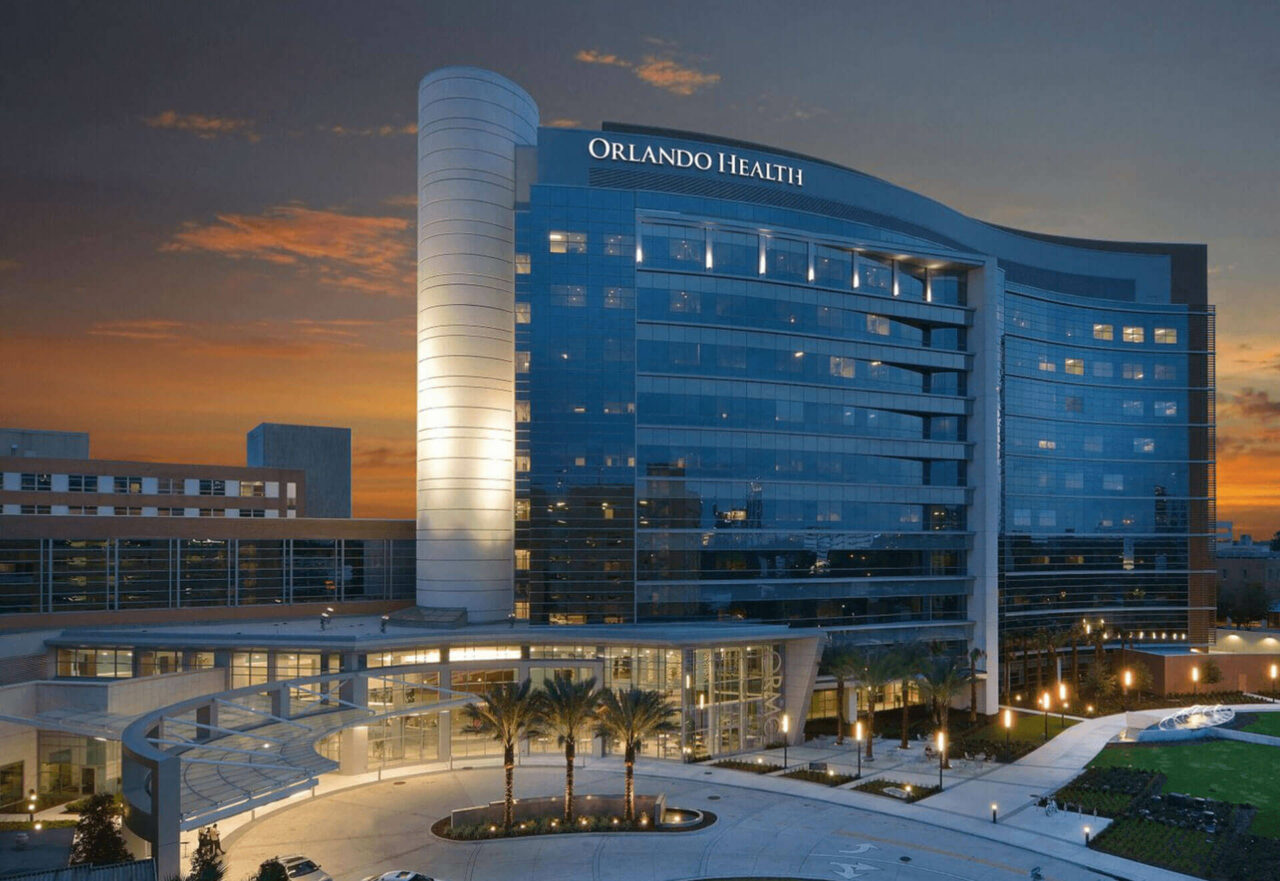 "Administrator of day cares in Lakeland, Haines City arrested on Medicaid fraud charges" via Sara-Megan Walsh of The Lakeland Ledger — An administrator of day care centers for children with complex medical conditions has been arrested and charged with committing more than $400,000 in Medicaid fraud. Carlos Cabrera, an administrator for Angels on Earth PPEC, was arrested Wednesday and faces one felony charge of Medicaid provider fraud in the first degree. Florida Attorney General Ashley Moody's office asserts Cabrera billed Medicaid for patient services that were not provided.
"Larry S. Helms' retirement creates opening on 10th Judicial Circuit Court" via Gary White of The Lakeland Ledger — Circuit Judge Helms is facing mandatory retirement next week, creating an opening for a judge in the 10th Judicial Circuit. DeSantis has convened the 10th Judicial Circuit Judicial Nominating Commission to provide nominees for the vacancy. April 3 is the deadline for applications.
"See where the developer of The Villages just made a massive land buy" via Steven Ryzewski of Yahoo News — An entity related to the developer of The Villages, Central Florida's 57-square-mile mega-retirement community, has purchased 900 acres in Lake County. Buffalo Hide and Cattle Co. LLC paid $7 million for 900 contiguous acres in and around the north side of Mascotte, in rural Lake County. The deal closed on March 9 and was posted to Lake County public records on March 14. The entity shares an address with The Villages Commercial Property Management and is registered to The Villages CEO Mark Morse, as well as other members of the development group's leadership.
"City employee compares conservatives to KKK: 'Take off your hood'" via Zac Howard of The Florida Standard — A local government employee likened his conservative opponents to members of the Ku Klux Klan (KKK) and Southern slave traders at an Indian River Schools board meeting on March 13. Kevin Browning, a human resources manager for the City of Fort Pierce, took issue with those opposed to the School District of Indian River County (SDIRC) Racial Equity Policy. "That is just sickening and so wrong. It's ridiculous," continued Browning, who also works as a DJ for radio station 104.5 WFLM. "So, I invite you right now: if you have those feelings, please, take off your hood. Show us who you are."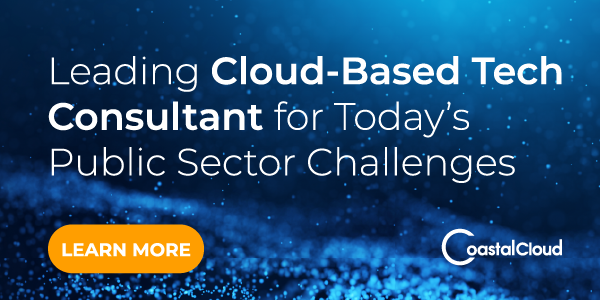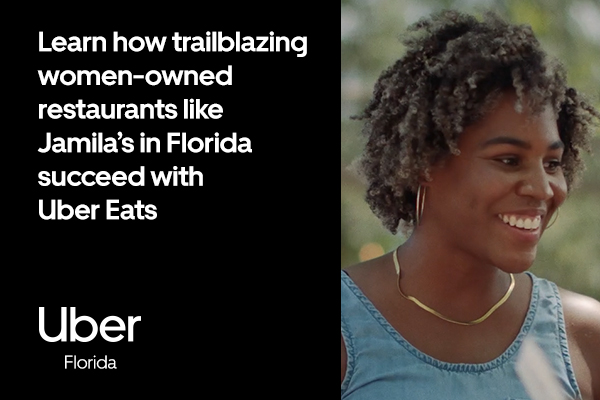 — LOCAL: TB —
"Lawmakers threaten to defund St. Petersburg over plan to pay for abortion travel" via Colleen Wright of Tampa Bay Times — Two Florida state representatives sent a letter to the city of St. Petersburg threatening to oppose any state funding until the City Council drops a plan to allocate $50,000 to the Tampa Bay Abortion Fund. The letter signifies the left-leaning city's first brush with preemption under Mayor Welch's administration. Berny Jacques and Mike Beltran sent a letter Wednesday to Welch and City Council member Gina Driscoll, the Chair of the Health, Energy, Resiliency and Sustainability Committee that greenlit the proposal.
Tweet, tweet:
I, as Mayor, the St. Petersburg City Council, and the St. Pete residents we serve, embrace our responsibilities to our great community, including our duty to review and debate all issues of importance to our City without regard to threats and attempts to intimidate.

— Ken Welch (@MayorKenWelch) March 24, 2023
"Who is Giovanni "Gio" Fucarino? Or John Ring Jr.? A Tampa player with a hidden past" via Charlie Frago of the Tampa Bay Times — Before his arrest Friday rocked the Tampa political world, Fucarino was everywhere. Ribbon cuttings. City Council meetings. Campaign events. He was a host at Mayor Jane Castor's re-election kickoff and also contributed to City Council members' campaigns. Fucarino was photographed with the Mayor and was also on the host committee for an Italian Club political fundraiser for Council member Lynn Hurtak. Hurtak and the Mayor aren't allies. In fact, they have been opponents. It turns out Gio, as most know him, told people he was one of the last members of an old Tampa family that had migrated from Italy to the former cigar capital of the world in the 1880s.
"Tampa could see first openly gay Council member" via William March of the Tampa Bay Times — Following the April 25 Tampa City Council runoff election, Tampa could see a landmark event — the seating of its first openly gay Council member, Alan Clendenin. The election also saw other openly gay candidates. Tyler Barrett and Rick Fifer both failed to make it into the runoff for the District 6 seat. Clendenin led handily in the first round of voting on March 7, with 40% of the vote for the citywide District 2 seat. In April, he'll face second-place finisher Sonja Brookins, who tallied 22%. Brookins edged out incumbent Joe Citro, who had 20%.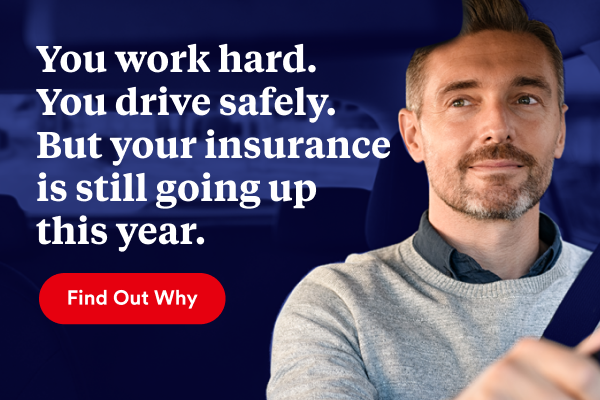 — LOCAL: N. FL —
"Is 'David' porn? See for yourself, Italians ask Florida parents" via The Associated Press — The Florence museum housing Michelangelo's Renaissance masterpiece the "David" invited parents and students from a Florida charter school to visit after complaints about a lesson featuring the statue forced the principal to resign. Florence Mayor Dario Nardella also tweeted an invitation for the principal to visit so he can personally honor her. Confusing art with pornography was "ridiculous," Nardella said. The incredulous Italian response highlights how the U.S. culture wars are often perceived in Europe, where despite a rise in right-wing sentiment and governance, the Renaissance and its masterpieces, even its naked ones, are generally free of controversy.
Tweet, tweet:
This statue is in the front yard of the chair of the Tallahassee school which fired a principal complaints that a lesson with images of Michelangelo's David is "pornographic."

Yet this little guy is there for the world to see.

Why is @Barney_Bishop exposing kids to porn? https://t.co/Mk9Okuv3yz pic.twitter.com/Rz1CXxOM0f

— Peter Schorsch (@PeterSchorschFL) March 25, 2023
"Bang for your buck: Jacksonville mayoral candidate campaign spent $291 for each vote she won" via David Bauerlein of The Florida Times-Union — City Council member LeAnna Cumber's fifth-place campaign for Mayor spent $291 for each vote she received, compared to $12 in spending by Donna Deegan for each vote she won in the first election. That huge spread shows that while raising money is essential to competing on the biggest stage of Jacksonville politics, it doesn't guarantee success at the ballot box. Cumber's campaign account and political committee spent a total of nearly $3.57 million, but she ended up netting 12,270 votes in the election Tuesday.
"Al Ferraro unsure whether to endorse Daniel Davis for Jax Mayor" via Wes Wolfe of Florida Politics — The Jacksonville mayoral campaign appeared to create enmity within both Democratic and Republican circles as voters decide who will take the helm after Mayor Lenny Curry leaves office. Speaking after an event, City Council member Ferraro couldn't say if he would endorse fellow Republican Davis, who made it to the runoff with Democratic candidate Donna Deegan. "I don't know right now," Ferraro said. The fight among Republicans to make it to the runoff delved deep into negative campaigning, including between Davis and LeAnna Cumber about who was the "real conservative" in the race.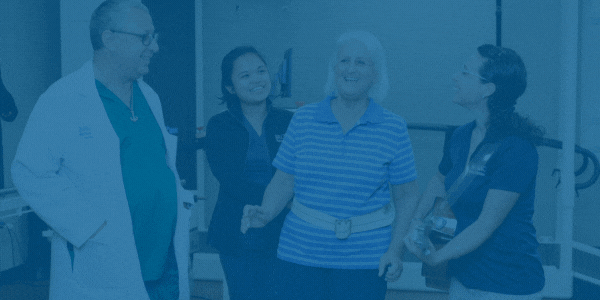 — LOCAL: SW. FL —
"Six months after Ian: Fort Myers Beach, Sanibel remain changed but show human resilience" via Patrick Connolly of the Orlando Sentinel — Darkness has not yet yielded to the rising sun, but there's already a flurry of activity on the tip of Sanibel Island. In late September 2022, the Category 4 storm ravaged the coast of Southwest Florida. For many who remember the hurricane's impact and the trauma it caused, it's an occasion worth getting out of bed for: the relighting of the Sanibel Lighthouse. The historic monument surrendered one of its four legs to the catastrophic storm but remained standing, unlike the surrounding cottages, which were flattened.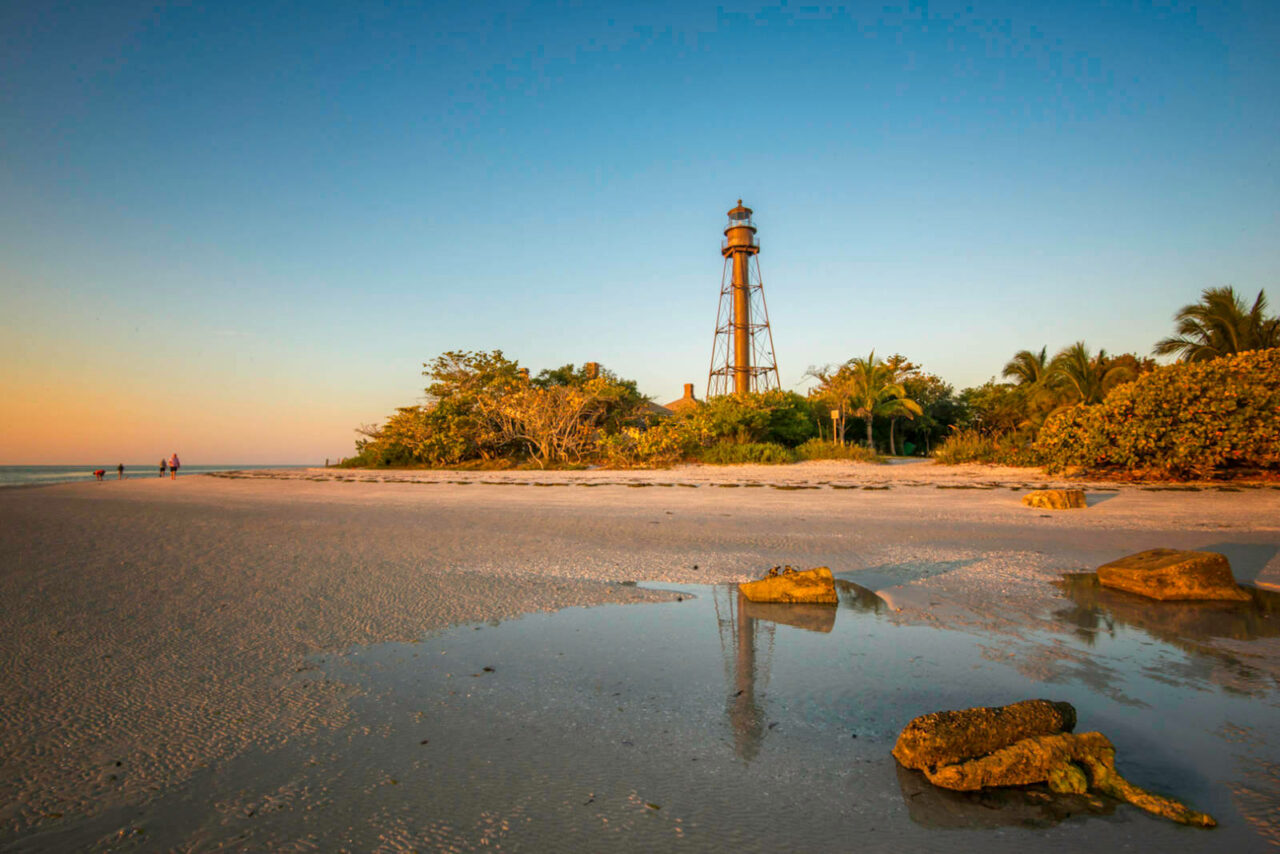 "Texts appear to show New College trustee coordinating motions to hire Richard Corcoran and Bill Galvano" via Zac Anderson of the Sarasota Herald-Tribune — Text messages released Friday by New College of Florida appear to show new Trustee Matthew Spalding coordinating with individuals behind the scenes on the motions he made in January to move toward hiring Corcoran as interim president and Galvano as general counsel, including texting with Corcoran himself. The text messages were obtained by the Florida Center for Government Accountability, which has filed a lawsuit against New College to compel the release of public records.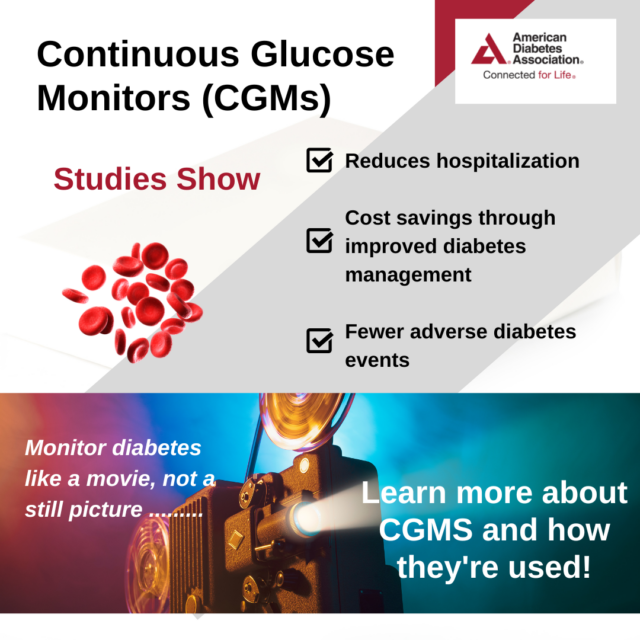 — TOP OPINION —
"Right now, DeSantis lacks the killer spirit to vanquish Trump" via Matt Lewis of the Daily Beast — Is DeSantis not yet ready for prime time? His performance over the last couple of weeks has not instilled confidence. We've watched him flip-flop on everything from cutting entitlement programs to his support of Ukraine. We have also seen Trump belittle him with nicknames like "Ron DeSanctimonious" and "Meatball Ron," not to mention implying that he's a "groomer." This erratic behavior seems to have left a mark. As The New York Times' Nate Cohn wrote last week, "In surveys taken since the Trump offensive began two months ago, DeSantis has steadily lost ground against Trump, whose own numbers have increased." And that was before DeSantis tried to have it both ways regarding the potential arrest of Trump.
— OPINIONS —
"Hi America, now DeSantis is your problem, too" via Nate Monroe of the Florida Times-Union — In DeSantistan, competent and efficient government means de-professionalizing it, staffing key jobs with unqualified sycophants, loons and politicians — and then grossly overpaying them — while destroying a system of tenure that is critical to maintaining the academic freedom necessary for researchers and professors to do their jobs. "Education policy" means designing new ways to shove untold millions in public wealth into private pockets, subsidizing real estate deals, and hooking up friends with pricy vendor contracts. DeSantis' zeal for inflaming division often obscures another narrative consistency: that all this culture war posturing is good business for his friends and his donors, that the vast state bureaucracy can be turned into a fat grab bag of sugarplums. And it is just that: posturing.
"Rule by law in Florida" via Brian Klaas of The Atlantic — The Governor is the political equivalent of an overly greased weather vane, twisting to follow the winds within his party. Whether he's an authoritarian at heart or just a cynical opportunist, what matters is how DeSantis behaves. And as Governor, he has repeatedly used the powers of his office in authoritarian ways. Several political words have taken on an expansive meaning in recent years, drifting from their intended use to serve as a linguistic cudgel against any opponent. On the right, many people have misused the word woke as a lazy shorthand to mean anything they classify as "bad cultural change." A smaller group on the left has misused authoritarian to describe right-wing policies that are perhaps objectionable but nonetheless compatible with democracy.
"First student to enroll in Florida's new civics course should be autocratic DeSantis" via Fabiola Santiago of the Miami Herald — The state of Florida's education system can't find the exit out of caricature mode. As if last year's Legislative Session weren't enough of a spectacle, now legislators want to forbid the use of "they" as a singular pronoun in schools — or any other that isn't the one assigned to a student at birth. Fluid gender identity is beyond the reach of Republicans' IQ level. So is classic art and an educator has lost her job because of it. The foolishness is only going to hit a higher pitch.
"Trump's anti–First Amendment skylarking is DeSantis' anti–First Amendment action" via Bonnie Kristian of Reason — Protection for people who give a man-on-the-street interview or unwillingly become viral memes makes sense, but police officers strike me as public employees who should be treated as public figures because of their unique role, which includes legally protected use of force. Some critics have also argued HB 991's delineation could violate Supreme Court precedent. Still, the underlying idea — of specifying what it means to be a public figure in a digital era where sudden, unsought notoriety is possible in a way it wasn't in the very recent past — seems fair. It's also fair to say that sometimes the media goes overboard with anonymous sourcing.
"The military should reject DEI and CRT" via Patrick Brady and Mike Waltz for The Wall Street Journal — Viewpoint diversity can be beneficial. What's harmful is the Defense Department's uncritical focus, through DEI, on racial differences that has weakened the colorblind warrior culture, eroded morale, undermined unit cohesion, and compromised combat effectiveness. This fixation also diminishes trust and confidence in the chain of command. Because of preferences' questionable legality, commanders deny their use or try to camouflage them under the label of "inclusion." This cultural shift isn't obvious to those outside the military, in part because it isn't immediately measurable. The harm becomes clear only when a unit is subjected to stress and performs less effectively — and then only if an observer is there and knows what to look for.
"Florida's economy, businesses and tourism will benefit from rail expansion" via Juli Fuentes for Florida Daily — According to a recent study from WalletHub, we are tied with Massachusetts as the 45th worst state for rush-hour traffic congestion. South Florida has frequent passenger trains, but in Miami alone, additional service would result in 1.45 million cars off roadways and the reduction of 3,644 metric tons of CO2 annually. With Florida's state population projected to reach 26 million by 2030, an increase of more than 4.5 million, road congestion is expected to worsen. Providing more passenger trains can be a viable solution to reduce traffic congestion while safely and reliably connecting communities. Expanding rail service means we will be creating jobs, reducing delays and enhancing the movement of people and goods across the country.
"Privacy legislation would break online advertising, hurt small businesses" via Alexander Fedorowicz for Florida Politics — Digital ads help us compete and win against gigantic global beauty brands with almost unlimited advertising budgets. And we are not the only small businesses succeeding with digital ads. Unfortunately, some Florida legislators may not appreciate digital ads' full value and importance to small businesses. The so-called "technology transparency" bills introduced by Sen. Jennifer Bradley and Rep. Fiona McFarland would make Florida the first state to regulate non-personal data like the type of phone someone uses, their preferred language, or if they clicked on an ad. This information does not raise privacy risks and is critical to small business advertisers.
"Clearwater Mayor Frank Hibbard was right to stand up to fiscal insanity" via Chris Latvala for the Tampa Bay Times — Clearwater has been walking a dangerous path in the last few years. After we lost our longtime City Manager, his replacement barely lasted a year. Residents were charged for recycling even though the city wasn't actually recycling. It was so egregious that the FBI has taken notice. The City Council's controversial plan for Drew Street will be bad for the small businesses along that important corridor while greatly impacting traffic. Clearwater needs new leadership. There is a long-standing tradition when there is an appointment to the City Council that the person who gets appointed does not seek re-election when the term is up.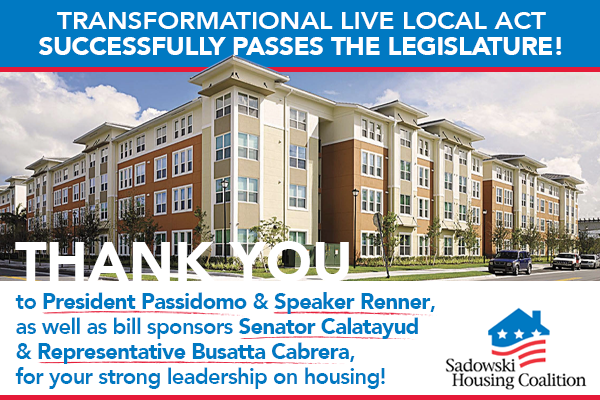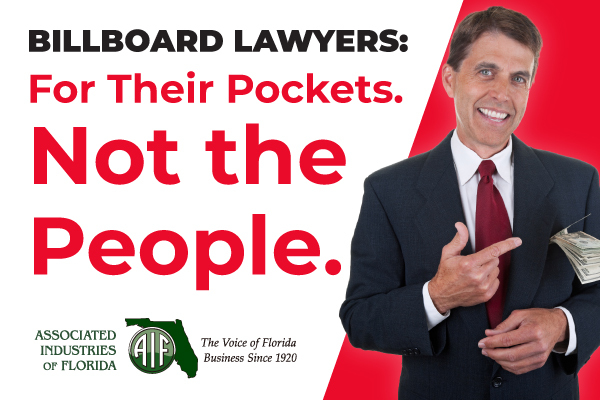 — INSTAGRAM OF THE DAY —
— ALOE —
"Planets on parade: 5 will be lined up in night sky this week" via Maddie Burakoff of WFLA — Keep an eye to the sky this week for a chance to see a planetary hangout. Five planets, Mercury, Jupiter, Venus, Uranus and Mars, will line up near the moon. The best day to catch the whole group is Tuesday. You'll want to look to the western horizon right after sunset, said NASA astronomer Bill Cooke. The planets will stretch from the horizon line to around halfway up the night sky. But don't be late: Mercury and Jupiter will quickly dip below the horizon around a half-hour after sunset.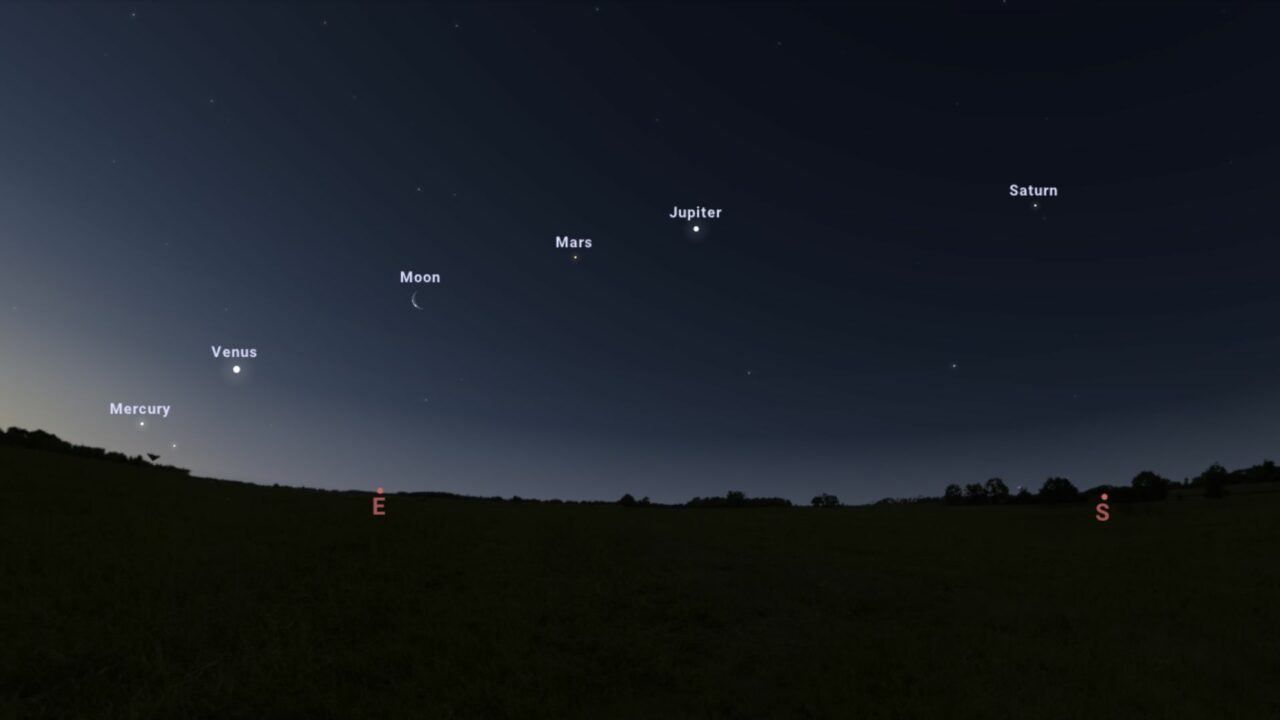 "Engaging robots could be roaming Disney parks in near future" via Katie Rice of the Orlando Sentinel — A robotic rabbit wearing a helmet and roller skates tumbled out of a crate and got to its feet alone, extending its arms to balance itself on a stage at Disney's panel at the South by Southwest conference this month. The robot, apparently modeled after the character Judy Hopps from Disney's 2016 animated film "Zootopia," then skated across the stage into a somersault and returned to its feet as the audience cheered. Though the robot did not speak, its childlike actions charmed the audience, which was exactly Disney's goal. "This is our latest effort in making robots that we think can have an emotional connection with our guests," Morgan Pope, a research scientist on Disney's creative team, said during the event.
— HAPPY BIRTHDAY —
Today would have been Bob Levy's birthday. We miss you, my friend. Celebrating today are Alexandra Glorioso, Joni James, and Jarred Torres.
___
Sunburn is authored and assembled by Peter Schorsch, Phil Ammann, Daniel Dean, Ryan Nicol, Jacob Ogles, and Drew Wilson.