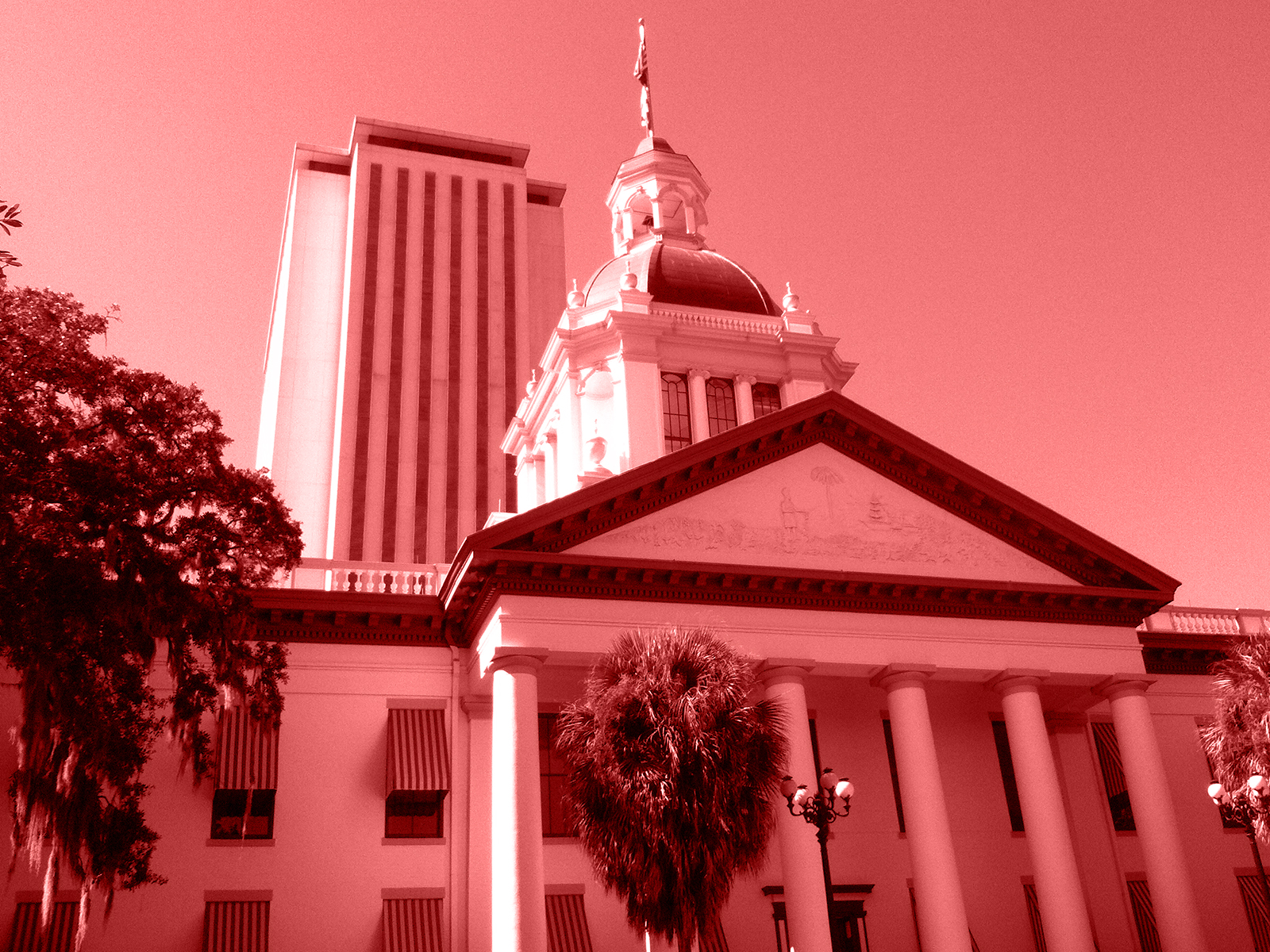 What's inside? All things Session.
Sixty Days — A prime-time look at the 2023 Legislative Regular Session:
The Last 24
Less than three weeks after being filed, a bill blocking China and six other "countries of concern" from buying or holding an interest in land within range of strategic sites in Florida is heading to the Senate floor. The measure (SB 264), a priority of Agriculture Commissioner Wilton Simpson, is intended to safeguard state security against foreign threats. Countries named in the legislation include China, Cuba, Iran, North Korea, Russia, Syria and Venezuela. If passed, the bill would ban the governments of those nations and businesses based there from owning real property within 20 miles of military bases, water treatment facilities, power plants, emergency operation centers, seaports, telecommunication facilities, police stations and other such structures. Here's your nightly rundown.
Off the table: An amendment to the permitless carry bill that would have allowed for open carry was withdrawn less than 24 hours after it was proposed.
New year, old battle: Six years after a disagreement over the fate of Enterprise Florida and VISIT FLORIDA led to a budget standoff, the battle over the economic development and tourism marketing programs is back.
Home stretch: The Senate readied a bill (SB 202) for passage that could dramatically overhaul the state's public education and fund new categories of students currently not receiving public education funds.
Watch your mouth: Republican lawmakers sidestepped decades of constitutional precedent and a wave of public opposition to advance legislation (SB 1220) aimed at weakening legal protections for journalists writing about public figures.
Supermajority rules: A Parkland-inspired bill (SB 450) lowering the jury vote threshold for death sentences in Florida is bound for the Senate floor after clearing its final committee hurdle.
For the kids: The House Health Care Appropriations Subcommittee unanimously approved a bill (HB 121) that would make more children eligible for Florida KidCare.
On-the-job experience: The Florida Senate voted unanimously for a measure (SB 274) that would require Florida state universities, colleges and career schools to award nursing credits to people who worked as medics in the U.S. Armed Forces.
Good chemistry: A Senate measure (SB 164) removing fentanyl test strips from Florida's list of banned drug paraphernalia is now on its way to a full Senate vote after clearing its final committee.
Resilient makeover: Florida could soon adopt new standards for mental health services in K-12 schools, focusing on "resiliency" and allowing parents to become coaches and mentors in classrooms.
Gray area: A bill (SB 266) that would make it clearer when an adult with disabilities can claim support, and from who or what, is advancing.
Playing for peanuts: A bill (SB 892) that would allow MLB teams to continue paying minor league players less than minimum wage is rounding second base.
Toilet-to-turf: Legislation (HB 1405) heard this week may lead to more wastewater facilities processing wastewater treatment byproducts into what can be used as commercial fertilizer.
Quote of the Day
"I think he got way too big for his britches, and I think he did a lot of damage."
— Gov. Ron DeSantis, saying he would have fired Anthony Fauci.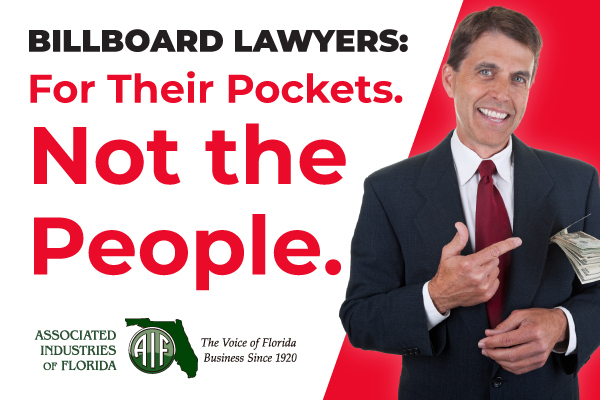 Bill Day's Latest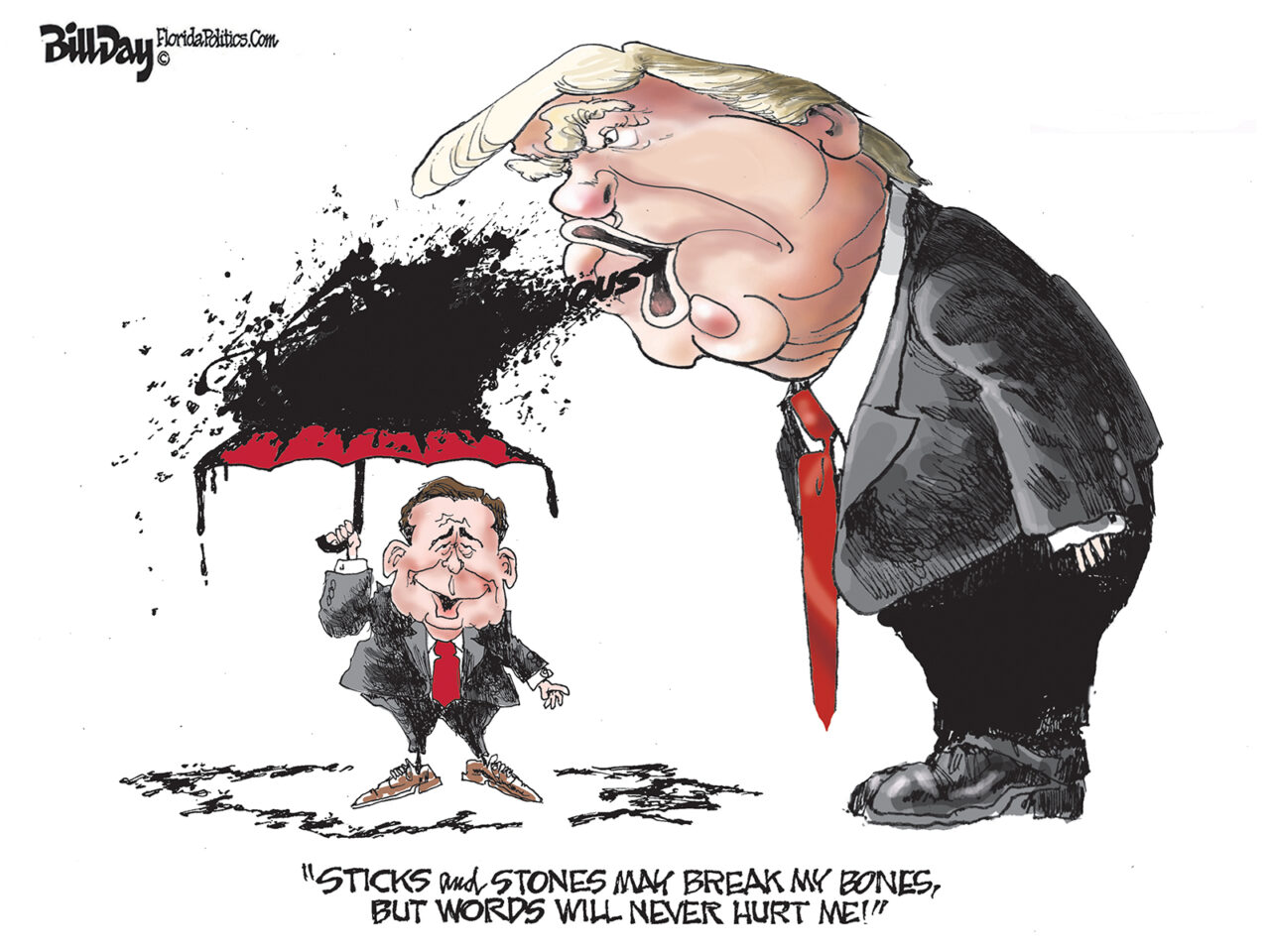 3 Questions
On Moffitt Cancer Center's big day at The Capitol, President and CEO Patrick Hwu, M.D., spoke with Florida Politics about the importance of the advocacy day, the hospital's scientific accomplishments and its plans for future expansion in the Sunshine State.
Florida Politics; What is the importance of Moffitt Day, what do you have planned?
Hwu: On Moffitt Day at the Capitol, on Wednesday, March 22, we have the opportunity to celebrate Florida's homegrown cancer center and showcase the accomplishments of our tremendous team and their contributions to the prevention and cure of cancer. 
To highlight Moffitt's work, we have a number of activities planned throughout the day inside the Capitol. We will have interactive displays, cancer prevention and screening information, and a powerful photo display of breast cancer patients. We are also partnering with the Florida Department of Agriculture and Consumer Services for a healthy cooking demo and smoothie bike.
In the Capitol Courtyard, we will welcome the Cure on Wheels cyclists, who began their four-day journey from Tampa on Sunday, and we'll also be offering free head and neck cancer screenings.
FP: What major scientific breakthroughs has Moffitt Cancer Center produced?
Hwu: Moffitt's unparalleled research focuses on cutting-edge discoveries that can rapidly translate into improved diagnostic, preventive and therapeutic advancements. 
One of the revolutionary ways we're treating some cases of advanced melanoma is through cell therapy using tumor-infiltrating lymphocytes (TIL) to enhance a patient's own immune system. 
Moffitt was actually the lead pilot flagship center for a registration trial conducted for patients with metastatic melanoma who have progressed upon standard frontline therapy. Not only did Moffitt put the most patients on this trial, but we reported a 38% response rate, which far exceeded expectations. The data is currently under review at the FDA, and we are hopeful that it will be approved very soon. 
Another recent major breakthrough has included advances in immunotherapy for ovarian cancer. We are set to launch a clinical trial for patients with recurrent ovarian cancer based on discoveries from a Moffitt laboratory. 
Moffitt is on the front lines of research and our dedicated team will continue to deliver breakthroughs in the treatment of cancer. 
FP: Moffitt has something big planned for Pasco County; is that correct?
Hwu: Yes, it is a medical community we're calling Speros FL, which is Latin for hope.  
With a footprint bigger than downtown Tampa, this will be one of the largest medical cities in the country, with 16 million square feet of space dedicated to research. 
This community will become the embodiment of the new digital age of health care and a hub for international research and education. 
With Speros FL, we are looking for partners in health care, biotechnology, education, digital innovation and retail to join us in this vision, working alongside Moffitt, one of the premier cancer research and treatment organizations in the world. 
We firmly believe that Speros FL is the epitome of the next generation of care and research.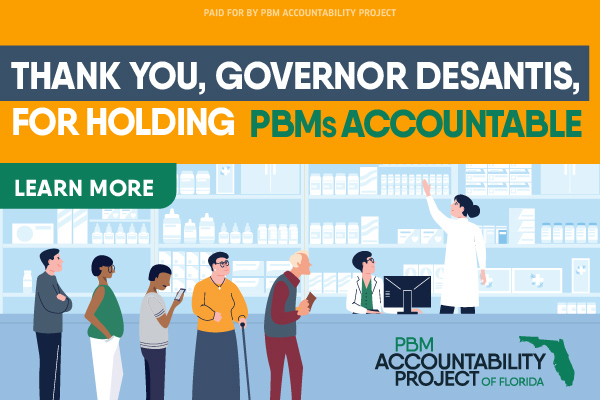 Lobby Up
Today was Moffitt Day at the Florida Capitol, a time to feature the homegrown cancer center's impact on the treatment and cure for cancer and breakthrough research in the overall fight against the nation's second-leading cause of death.
The advocacy day included displays in the Capitol Rotunda, free head and neck cancer screenings in the Capitol Courtyard, and the arrival of more than 35 cyclists participating in this year's 325-mile Cure on Wheels Capitol Ride.
While the premiere cancer center made a splash today, they know successful advocacy is a marathon, not a sprint. That's why they have a solid team of advocates in the Capitol. Their team includes Carole Duncanson of The Legis Group, David Browning, Nicole Kelly and Sydney Ridley of The Southern Group.
Moffitt is also represented by RSA Consulting, one of the Tampa area's top regional firms. Ron Pierce, Melody Arnold, Kaitlyn Bailey, Edward Briggs and Natalie King were double-booked today as another one of their clients, Visit Tampa Bay, was also holding its annual day at the Capitol.
Hillsborough Day is one of the best-received advocacy days every Session, and for a simple reason: good food, gratis. Hearing about everything Tampa has to offer becomes a lot more interesting if you bite into a Cuban sandwich during the Ye Mystic Krewe Pirate Invasion.
Florida International University also showed up at the Capitol today to advocate for continued support from the state Legislature as the university's academic ranking continues to climb. FIU has celebrated many successes in recent budget years, and unsurprisingly, they have a powerhouse team on retainer, including three of Florida's top-10 lobby firms.
Their contract lobbyists include Jon Johnson and Travis Blanton of Johnson & Blanton; Bill Rubin, Heather Turnbull and Melissa Akeson of Rubin Turnbull & Associates; Nick Iarossi, Maicel Green, Chris Schoonover of Capital City Consulting; and Rhett O'Doski and Sean Stafford of McGuireWoods Consulting.
The other major event on today's agenda was Arts and Culture Advocacy Day in Tallahassee, which featured a morning rally in the 22nd Floor Gallery followed by arts advocates meeting with lawmakers. The event was organized by the Florida Cultural Alliance, which also relies on CCC for its lobbying needs.
Breakthrough Insights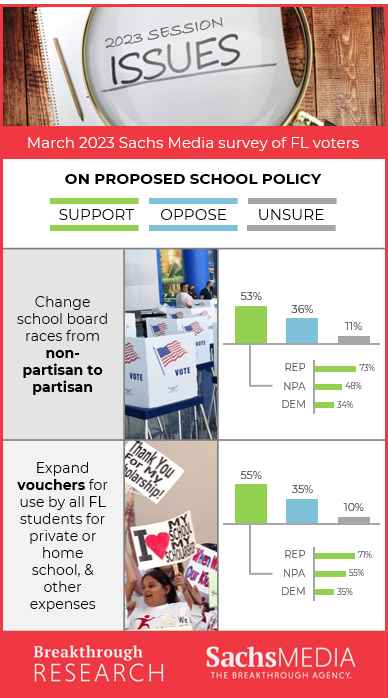 The Next 24
8 a.m. — The House Education & Employment Committee will consider a bill (HB 733) that would require school districts to change start times for middle schools to no earlier than 8 a.m. and for high schools to no earlier than 8:30 a.m. by the 2026-27 school year. Room 17, House Office Building.
8 a.m. — The House Judiciary Committee will take up more than a dozen bills, including a measure (HB 87) that would require courthouses throughout Florida to have lactation spaces by Jan. 1, 2024. Room 404, House Office Building.
8 a.m. — The House State Affairs Committee will consider nearly 20 bills, including a proposal (HB 1515) that would give Florida businesses a state-sanctioned path to sue local governments and halt enforcement of ordinances that hurt their bottom line. Room 212, Knott Building.
8:30 a.m. — The Senate Fiscal Policy Committee has nine bills on the agenda, including a controversial measure (SB 254) to criminalize providing treatments to minors that would lead to a gender transition and allow courts to intervene in custody battles between parents over children who seek out gender-affirming care. Room 412, Knott Building.
Noon — The House will hold a floor Session.
1:30 p.m. — The Senate will hold a floor Session.
Full committee agendas, including bills to be considered, are available on the House and Senate websites.