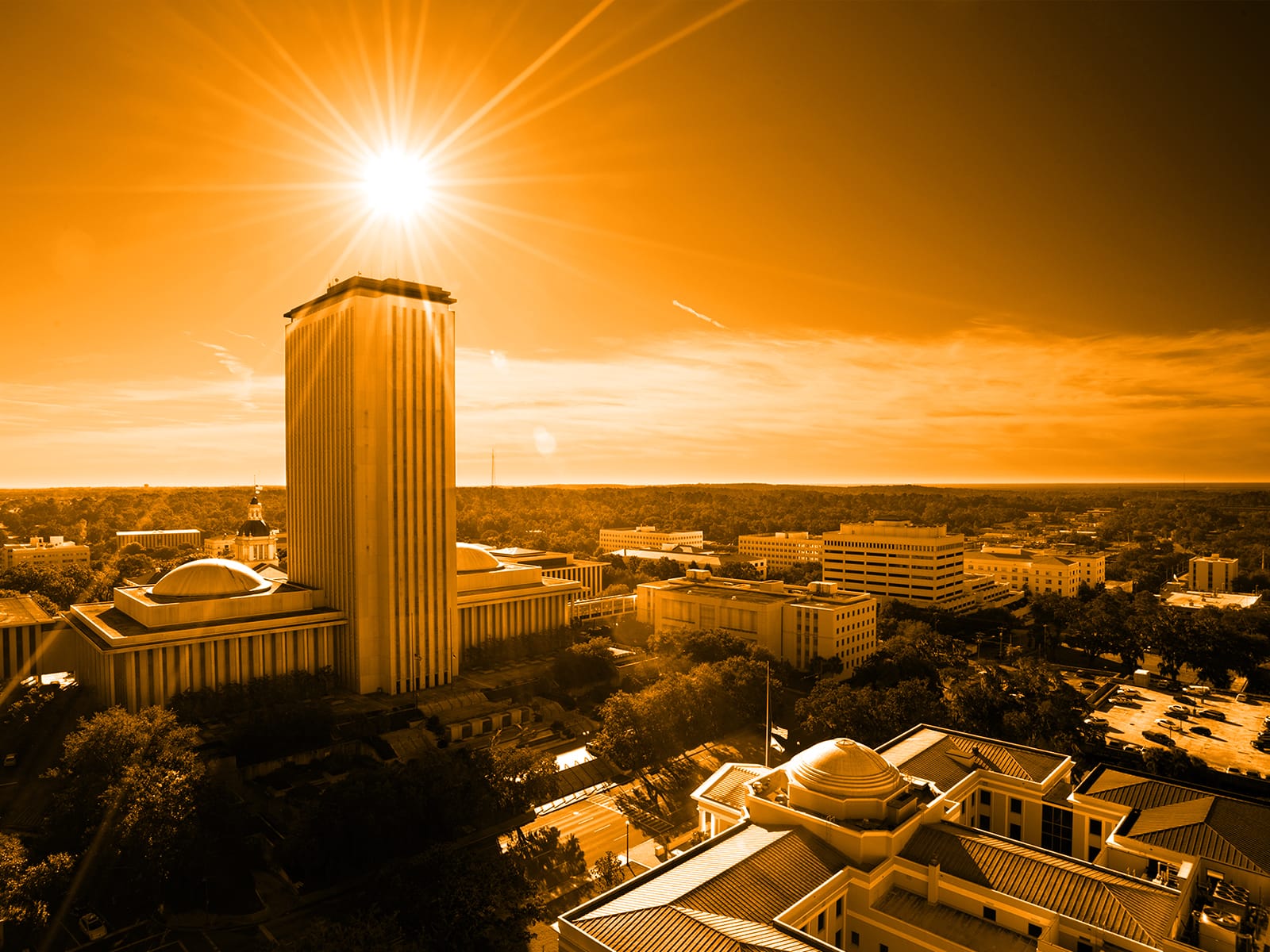 Start your day right with Sunburn — the hottest morning read in Florida politics.
Good Thursday morning.
Remember: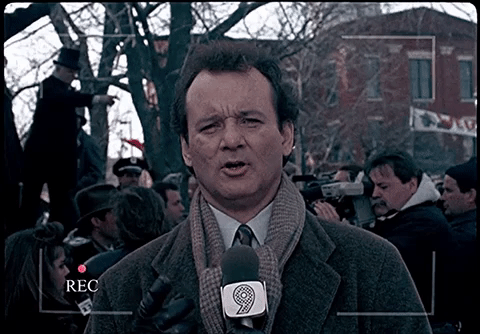 ___
Christina Diamond has been tapped to serve as the interim CEO of Ruth's List, a candidate support and recruitment organization focused on electing Democratic women who support abortion rights to state and local offices.
Diamond is stepping in for exiting CEO Lucy Sedgwick, who will remain in an advisory role for a transition period to help onboard Diamond.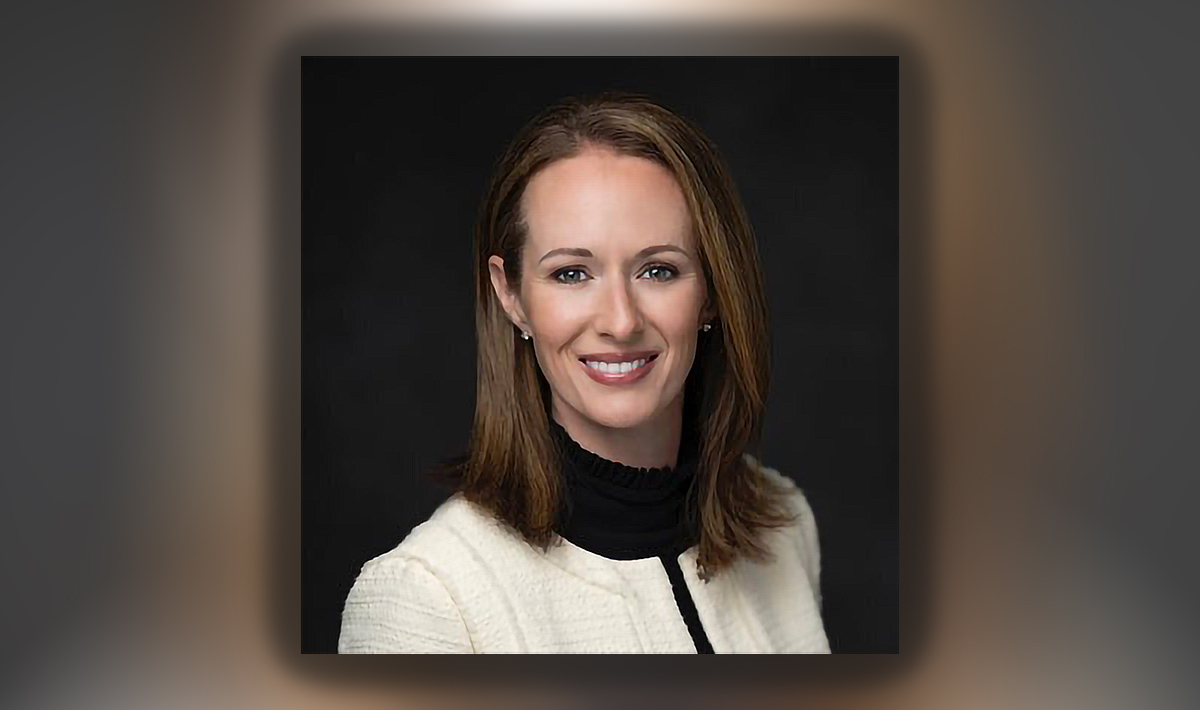 "The board extends our deepest gratitude to Lucy for all she has done to grow Ruth's List during her tenure. Lucy has truly been a tireless, inspiring, and dedicated leader elevating Ruth's List to be a truly powerful voice in Florida Democratic politics," Board Chair Susan Stackhouse-Bosquez said. "While bittersweet, we were thrilled to find an exceptional leader to continue Lucy's good work. The organization is in excellent hands with Christina taking over at the helm."
Diamond is the president and owner of the campaign consulting firm Diamond Strategies. Her clients include the Florida Alliance and Future Majority. She previously worked as a senior adviser and Finance Director for the Florida Democratic Party and on former U.S. Sen. Bill Nelson's Senate campaign.
"I'm thrilled to be joining the Ruth's List team at such an important time as we build toward 2024 and beyond. I've been a supporter and admirer of the work this organization has done and the unique role they play in the state. I'm ready to jump in and take over where Lucy left off, continuing to grow this organization's resources and capacity to ensure we stay a force in Florida politics," Diamond said.
— SITUATIONAL AWARENESS —
—@DanRather: The (Ron) DeSantis playbook on race and education is just an updated edition of what I saw in the South in the 1960s.
Tweet, tweet:
Big boost for 5 Polk County non-profits. First Lady @CaseyDeSantis surprised 5 organizations with $10K each through the Hope Florida Fund. Recipients: ECHO Ministries; Top Buttons, Inc.; Bikes for Christ; Dream Center of Lakeland; and Take a Kid Fishing, Inc pic.twitter.com/xAXmTzanvU

— holly gregory (@hollygregory33) February 1, 2023
Tweet, tweet:
Proud to stand with small biz owners in Clermont today to fight against IRS overreach. DC has a spending problem & we're working to pass protections needed to stop this IRS money grab. Thanks to the @nfib_fl, @FloridaTaxWatch and the legislature for supporting taxpayers. #FlaPol pic.twitter.com/onD6yIBBFq

— Jimmy Patronis (@JimmyPatronis) February 1, 2023
—@FlaSqueeze: Again: It should be very clear to all that Florida Standard = right-wing propaganda trying to normalize itself by publishing "scoops" from right-wing politicians, special interests who control it. The "Florida Standard" rag is GOP & special interest media manipulation.
—@MattDPearce: CNET having to edit, review and then apologize for error-ridden AI-written stories is like the classic example of spending six hours trying to automate a task in Excel that you could have entered manually in 30 minutes.
Tweet, tweet:
How Florida will do things tomorrow… pic.twitter.com/LYmCgZ6Xiy

— Brian Shields, WFTV (@BrianWFTV) February 1, 2023
— DAYS UNTIL —
2023 State of the Union speech — 5; 'Ant-Man and the Wasp: Quantumania' premieres — 15; 2023 Florida Chamber Legislative Fly-In — 19; 'Snowfall' final season premieres on FX — 20; city of Tampa Municipal Election early voting begins — 25; DeSantis' 'The Courage to Be Free: Florida's Blueprint for America's Revival' released — 26; 'The Mandalorian' returns — 27; 'Creed III' premieres — 29; The Oscars — 30; Tampa Municipal Election — 33; 2023 Legislative Session convenes — 33; Florida TaxWatch's State of the Taxpayer Dinner — 40; World Baseball Classic finals begin in Miami — 45; Annual Red Dog Blue fundraiser — 47; 'John Wick: Chapter 4′ premieres — 50; 'Succession' Season 4 begins — 54; Tron Lightcycle/Run debuts in Walt Disney World — 61; 'Air' starring Ben Affleck and Matt Damon premieres — 62; Taylor Swift 'Eras' Tour in Tampa — 72; final performance of 'Phantom of the Opera' on Broadway — 73; American Association of Political Consultants Pollies '23 conference begins — 75; 2023 Session Sine Die — 92; 'Guardians of the Galaxy Vol. 3' premieres — 92; Florida Chamber 2023 Leadership Conference on Safety, Health & Sustainability — 96; Florida TaxWatch's Spring Meeting — 104; 'Fast X' premieres — 105; Florida Chamber 2023 Florida Prosperity & Economic Opportunity Solution Summit — 113; 'Spider-Man: Across the Spider-Verse' premieres — 120; Florida Chamber 2023 Florida Learners to Earners Workforce Solution Summit — 145; 'Indiana Jones and the Dial of Destiny' premieres — 148; 'Mission Impossible: Dead Reckoning — Part One' premieres — 162; Florida Chamber 37th Annual Environmental Permitting Summer School — 167; Christopher Nolan's 'Oppenheimer' premieres — 170; 'Captain Marvel 2′ premieres — 177; 2023 Florida Chamber Annual Meeting & Future of Florida Forum — 263; 'Dune: Part Two' premieres — 275; 'Spider-Man: Across the Spider-Verse' Part 2 premieres — 422; 'Kingdom of the Planet of the Apes' premieres — 477; Opening Ceremony of the 2024 Olympic Games — 540; 'Thunderbolts' premieres — 540; 'Blade' reboot premieres — 582; 'Deadpool 3' premieres — 645; 'Fantastic Four' reboot premieres — 723; 'Avengers: The Kang Dynasty' premieres — 820; 'Avengers: Secret Wars' premieres — 1,009.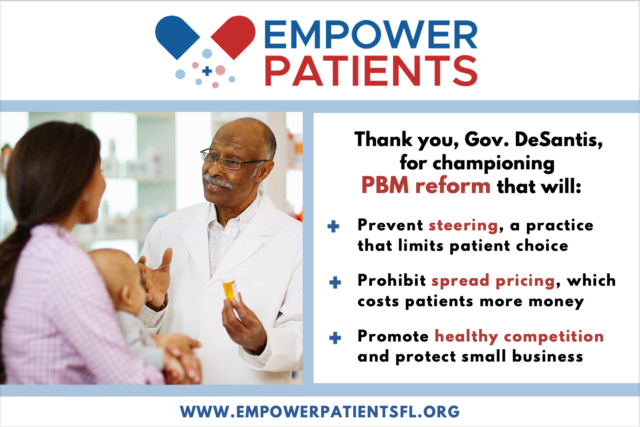 — TOP STORY —
Gov. DeSantis released a $114.8 billion spending proposal for the next fiscal year, a $3.8 billion increase from the current year, which he said reflects the economic success of Florida despite the headwinds of the COVID-19 pandemic and rampant inflation.
"Florida — we're built to succeed now and well into the future," DeSantis told reporters at the Capitol.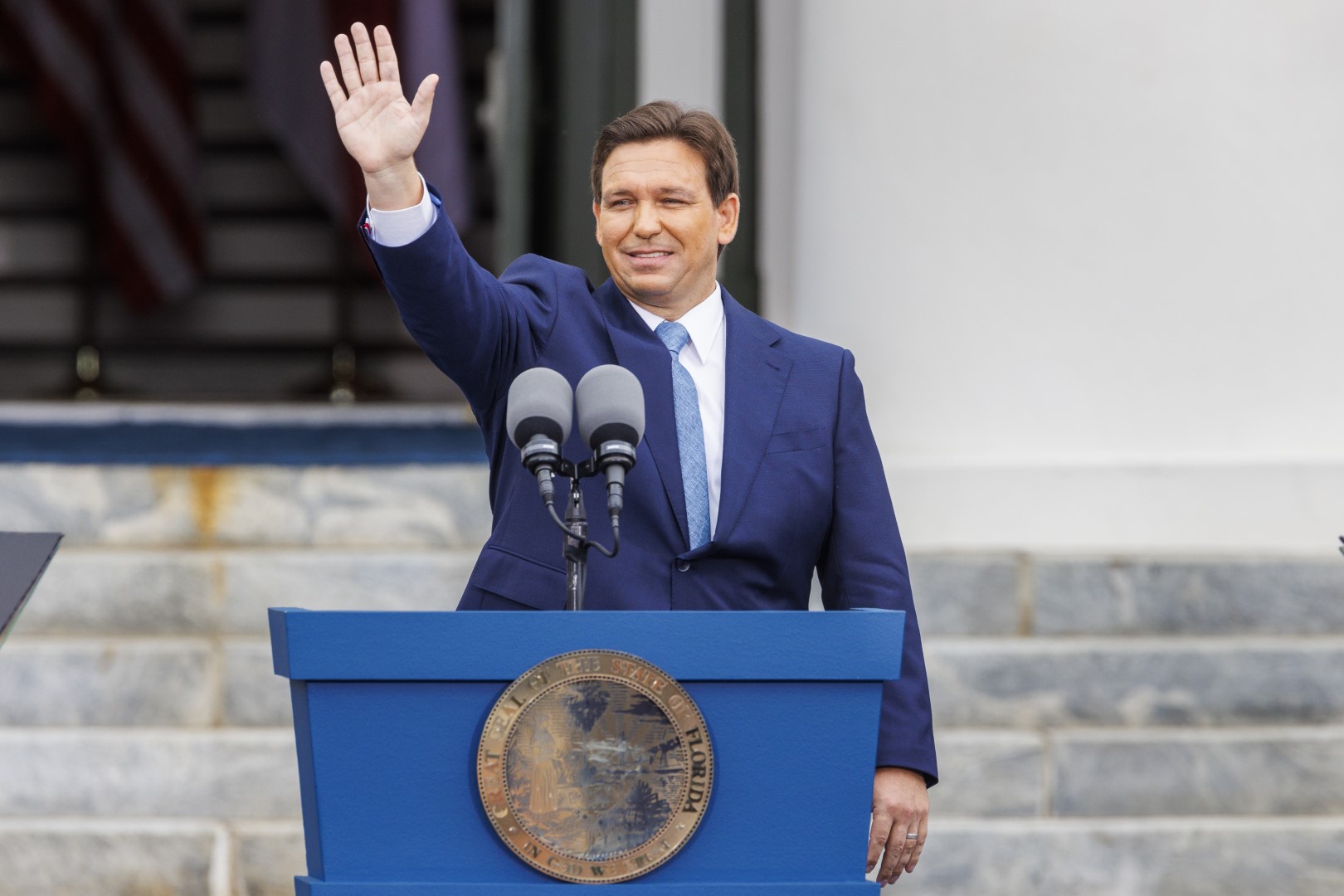 The budget recommendation also includes $700 million for state worker pay increases, including a 5% across-the-board pay hike for most employees and a 10% jump for so-called "hard to hire" positions. State law enforcement officials would see thousands of dollars in raises as well.
DeSantis also wants to continue the $5,000 recruitment bonus for new police officers throughout the state and raise the starting salary for prison guards to $23 per hour.
The K-12 schools' budget would be set at $26 billion, and the Governor is also proposing tax cuts of $1.5 billion.
Florida lawmakers will consider the plan when they meet for the 60-day Regular Session that starts March 7.
A new state investment fund seeded with $100 million would be set up under the plan, with the first 3% of returns going back into the fund and the next 2.5% of returns going to a debt reduction program. Any remaining returns would go into general revenue.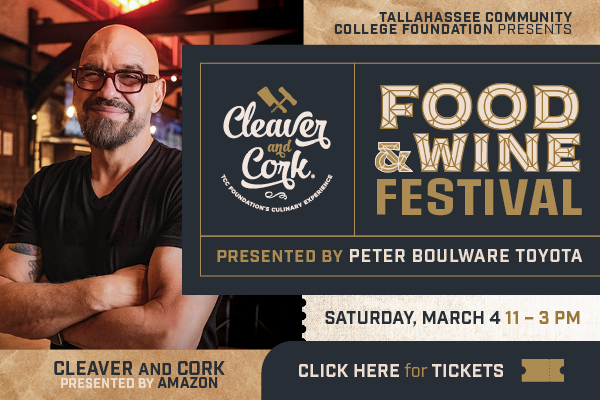 — DESANTISY LAND —
"The College Board strips down its A.P. curriculum for African American studies" via Anemona Hartocollis and Eliza Fawcett of The New York Times — After heavy criticism from DeSantis, the College Board released an official curriculum for its new Advanced Placement course in African American Studies, stripped of much of the subject matter that had angered the Governor and other conservatives. The College Board purged the names of many Black writers and scholars associated with critical race theory, the queer experience and Black feminism. It ushered out politically fraught topics, like Black Lives Matter, from the formal curriculum. And it added something new: "Black conservatism" is now offered as an idea for a research project.
"After calling it 'trash,' Florida Commissioner pushes DeSantis to craft true African American curriculum" via Karl Etters of the Tallahassee Democrat — Leon County Commissioner Bill Proctor, a local pastor who also taught at Florida A&M University, is pushing DeSantis to develop an African American studies college curriculum that actually reflects the Black experience. In rare agreement with DeSantis, Proctor, a Democrat, penned a letter Wednesday to DeSantis urging him to create a panel of scholars to develop a college curriculum that was true to African American history.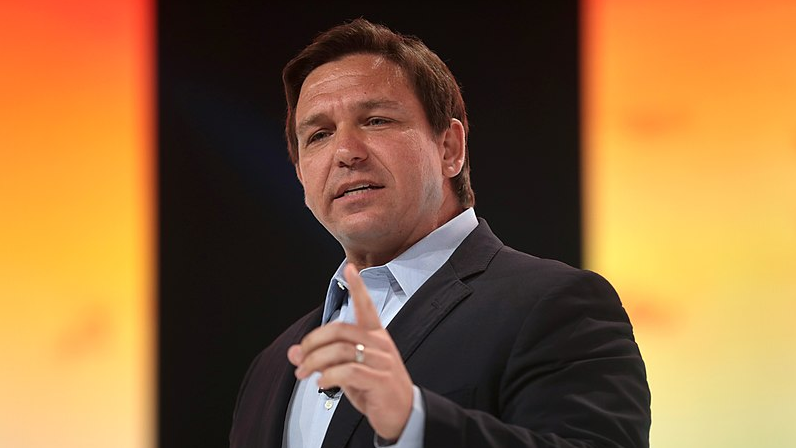 "The race politics of DeSantis" via Philip Bump of The Washington Post — DeSantis, always eager to leverage controversies, used his power as governor to declare his state's opposition to the initial iteration of the AP African American Studies course. The final product dropped many points of criticism, and DeSantis's allies and supporters are eager to give him credit. This pattern defines DeSantis's approach to Republican politics: He seizes a controversy that's energizing the right-wing base and tries to make it his own. Never mind if it raises significant questions about government intrusion on speech or, say, involves shipping impoverished, unsuspecting migrants to an island unprepared for their arrival. In the end, what matters is being able to claim victory.
"DeSantis says bill is being written for state takeover of Disney's Reedy Creek" via Steven Lemongello of the Orlando Sentinel — A bill to give the state of Florida control of Disney's Reedy Creek special district is in the works, DeSantis said Wednesday, but he gave few new details about how it would work. DeSantis did not confirm when the bill would be introduced or voted on. A spokesperson for the Governor's Office said DeSantis was expecting a Special Session next week on Reedy Creek and other items. "We're not going to have a corporation controlling its own government," DeSantis said at a news conference in Tallahassee. "That's going to be reverted to the state. I'd rather it be the local (governments), but I don't think that they're prepared for it."
—"DeSantis extols conservation priorities, knocks climate activists" via Wes Wolfe of Florida Politics
"Families for Safe Schools group, parents against conservative policies, to disband" via Finch Walker of Florida Today — COVID-19 was raging across Florida with the delta variant as Summer 2021 ended. DeSantis had issued an executive order that prohibited school boards from putting mask mandates back in place. Without vaccines widely available to kids yet, Brevard Public Schools went against the order. At School Board meetings often filled with anger over that decision, parents Jabari Hosey, Kim Hough, and a small group of others — who were in support of COVID-19 mitigation efforts — wanted their voices heard. They later formed a nonprofit, Families for Safe Schools, that regularly took the opposite views of conservative groups like Moms for Liberty. Now, a year after officially becoming a nonprofit, Families for Safe Schools said they are disbanding.
"DeSantis to visit Texas to help Republicans in Harris and Dallas counties raise money" via Patrick Svitek of The Texas Tribune — DeSantis is visiting Texas in March to help raise money for county Republican parties. DeSantis will headline the Harris County GOP's Lincoln Reagan Dinner on March 3 and then another party dinner in Dallas County the next day. "Alongside Texas, Florida is one of the nation's most prosperous and free states thanks to Gov. Ron DeSantis' leadership," the Chair of the Harris County GOP, Cindy Siegel, said. Texas' own Gov., Greg Abbott, is also considered a possible 2024 contender.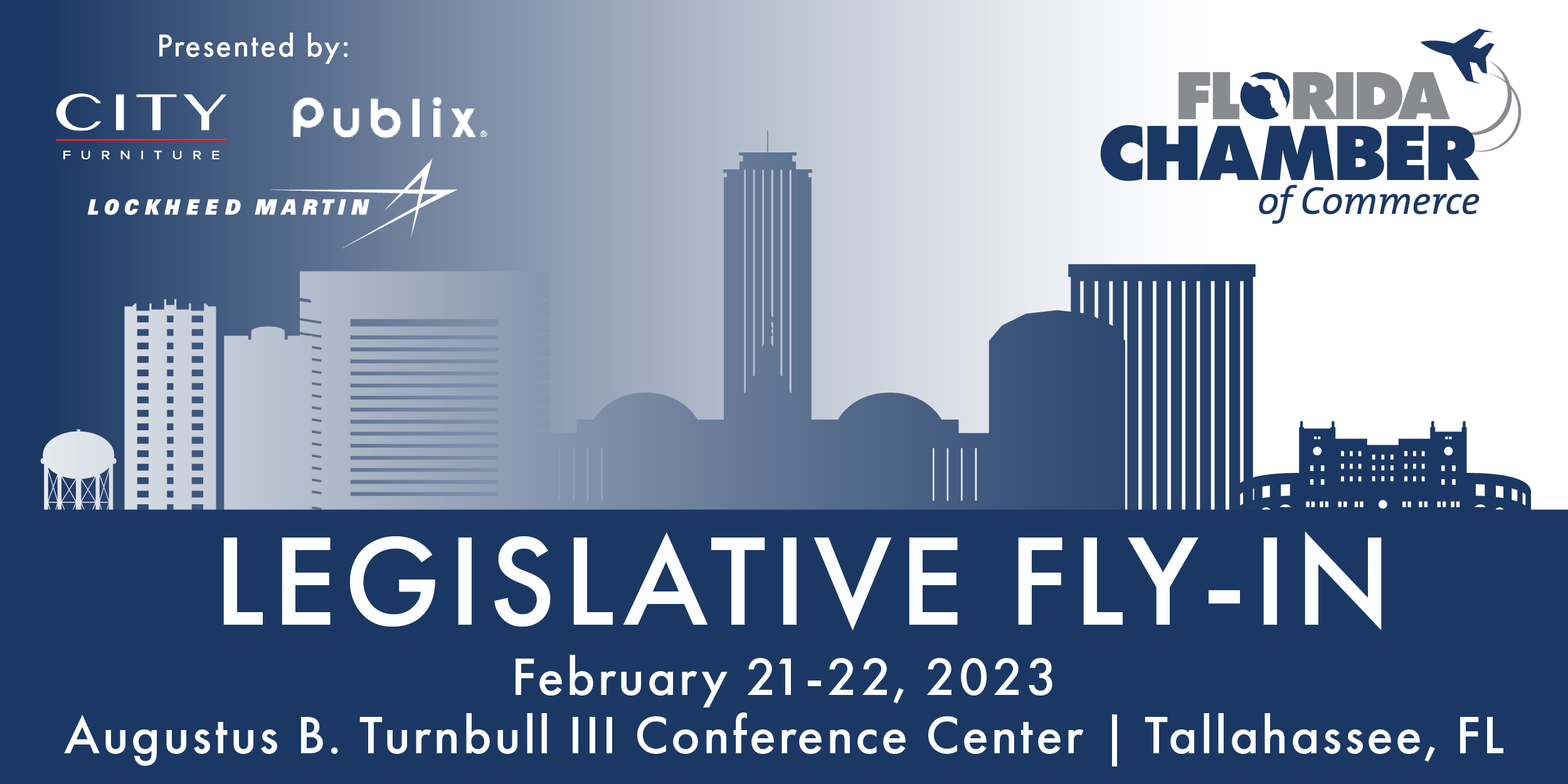 "Life hack: Administration seeks $150M to boost Florida's cybersecurity" via Jacob Ogles of Florida Politics — DeSantis wants lawmakers to approve a nearly $150 million investment in cybersecurity for state government. A "Framework for Freedom" budget worth almost $115 billion includes massive spending to protect from hacks. "The Framework for Freedom Budget continues to build on its investment to harden Florida's cybersecurity framework through the commitment of $149 million in various state agencies for security intelligence, modernization, training and resiliency," a budget release said.
"Proposed budget ticks permanent tax cuts for pest-ridding pet medications" via Jesse Scheckner of Florida Politics — Florida pet owners may soon find it easier and cheaper to take care of their furry pals, thanks to a provision in DeSantis' proposed budget for the next fiscal year. DeSantis' Office released a $114.8 billion spending plan for the 2023-24 fiscal year. The Governor said his proposed budget, a $3.8 billion increase over the current one, reflects the Sunshine State's strong financial position heading into 2023. Among the budget's provisions is a permanent sales tax exemption for over-the-counter pet medications, including transdermal medications, sprays or powders designed to prevent or treat flea or tick infestations.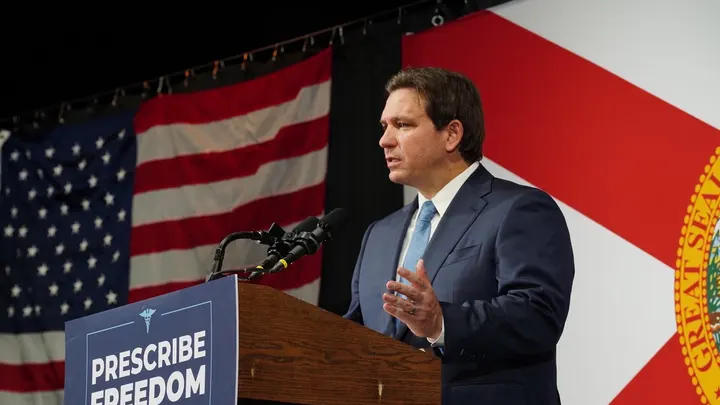 —"DeSantis slots $10M for retired cops, soldiers in K-12 classrooms" via A.G. Gancarski of Florida Politics
"Will Florida have two back-to-school tax holidays next year?" via Jacob Ogles of Florida Politics — Florida may soon have back-to-school tax holidays both before the new school year and when students return after the semester break. DeSantis' proposed budget for the 2023-24 fiscal year includes two separate periods for parents to buy clothes and school supplies without paying sales taxes. Florida since the late 1990s has usually offered a sales tax holiday just before the start of the school year. Last year, the holiday was stretched out for 14 days. Now DeSantis wants to see another period for families to get a break on school supplies before returning to class after winter break.
—"DeSantis' budget debut hits political pressure points" via Tristan Wood of City and State Florida
"DeSantis' proposed budget boosts pediatric care, cancer research, Office of Medical Marijuana Use" via Christine Jordan Sexton of Florida Politics — DeSantis' suggested spending plan for the fiscal year 2023-2024 directs $47.5 billion to the state's six health and human services (HHS) related agencies. Also, it includes increases for community mental health providers, Alzheimer's research, and providers working with young children with developmental or intellectual disabilities. It also increases funding by $38.6 million for the Office of Medical Marijuana Use as the state struggles to keep up with a growing demand for medical marijuana. The budget shows funds will be used to hire 133 staff. Of the $47.5 billion in this part of the state budget, $14.2 billion is in general revenue dollars. DeSantis' proposal directs $19.3 billion in general revenue and $30.4 billion in overall spending on education from early learning through college.
"DeSantis seeks to bolster 'support costs' for Florida KidCare families harmed by Hurricane Ian" via Christine Jordan Sexton of Florida Politics — DeSantis is taking steps to ensure children living in the wake of Hurricane Ian do not lose access to affordable health insurance. To that end, DeSantis included $3.7 million in his proposed budget for the state fiscal year 2023-2024 to help "support costs" of children in families affected by Hurricane Ian who are enrolled in the Florida KidCare program. The budget does not include any added details, such as the number of children who would qualify for the aid or how long the financial help would last.
"Proposed budget includes $1B in funding to boost teacher pay" via Anne Geggis of Florida Politics — The Governor's newly proposed budget made it official: DeSantis wants to increase teacher salaries for the fifth year in a row. This year, it's going to be a $200 million boost over the $800 million set aside for augmenting teacher pay last year, bringing the funding to increase teacher salaries to $1 billion. And this year, school districts can distribute the money among teachers as they see fit. In previous years, a specific amount had to target starting teachers' salaries. "This is the biggest investment we've ever made," DeSantis said, calling it a "big, big win for teachers."
"Budget plan details teacher apprenticeship reducing college requirements" via Anne Geggis of Florida Politics — The Governor announced the Teacher Apprenticeship Program in August as one way to open new avenues for filling classroom vacancies. And the budget recommendation laid out more details in a conforming bill. Right now, a bachelor's degree is required for either of the Educator Certificates the state offers unless the candidate falls under the program for military veterans that the Legislature approved last regular Session (SB 896). However, this plan calls for those with an associate degree — who scored at least a 3.0 grade-point average in postsecondary study — to pass a background check so they can be eligible for a Temporary Apprenticeship Certificate. The paid apprentice would then spend two years in a mentor teacher's classroom for eligibility to apply for a professional teacher's certificate.
"DeSantis seeks funding boost for VISIT FLORIDA, jobs grant program" via Gray Rohrer of Florida Politics — Funding for VISIT FLORIDA, the state's tourism promotion group, and the Jobs Growth Grant fund, a pot of money used for infrastructure and job training projects, would double under DeSantis' proposed budget. Both programs are funded at $50 million in the current budget and DeSantis is requesting lawmakers approve $100 million for each next year. It was a scrap over the future of VISIT FLORIDA that led to the creation of the Job Growth Grant Fund, as then-House Speaker Richard Corcoran sought to mothball the program that then-Gov. Rick Scott cherished as a vital source of economic growth and job creation.
"Amid upheaval, New College could secure $15M through Governor's budget" via Jacob Ogles of Florida Politics — New College of Florida has lost its president but may gain millions in state funding. DeSantis' proposed budget for the 2023-24 fiscal year includes $15 million for the Sarasota institution. That includes $10 million in recurring funds and another $5 million in one-time spending for operational enhancements "as determined by the president and Board of Trustees." The budget, if passed as proposed, would require $5 million to be used for scholarships for students.
"DeSantis's budget headlines permanent tax relief for child necessities" via Anne Geggis of Florida Politics — The Governor's proposed budget could deliver on a long-sought goal of Senate Democratic Leader Lauren Book and other Democrats, for children under 5 years old, anyway. DeSantis' new budget proposes a permanent sales tax exemption for child items for those younger than 5 years old. The budget's headlines highlighted the new exemption for baby and toddler necessities, such as diapers and clothing, along with baby furniture, like cribs and strollers. It comes to about $142.6 million in tax relief, according to the budget overview released Wednesday.
DeSantis announces support for ending diaper sales tax — In his "Framework for Freedom" budget, DeSantis is offering support for Book's effort to remove sales tax on diapers and adult incontinence undergarments — building on an earlier move to eliminate diaper sales tax through June 30, 2023. "We are honored to have the Governor's strong support for our proposal to permanently end Florida's diaper tax and lower costs for working families across the state," Book said. If passed, SB 114 would make Florida the 22nd state to remove sales tax on diapers. Diapers cannot be purchased with food stamps and families cannot receive federal or state cash assistance except for Special Supplemental Nutrition Program for Women, Infants, and Children (WIC) to be eligible to get no-cost diapers from diaper banks.
—The Broward County legislative delegation meets to workshop with the Broward County School Board: 9:30 a.m., Broward County Public Schools, 600 S.E. Third Ave., Fort Lauderdale.
"Jim Boyd not interested in Congress, will pursue leadership in Florida Senate" via Jacob Ogles of Florida Politics — Interest has heightened about whether Southwest Florida will see a congressional seat open next year. But you can take Sen. Boyd off any list of prospective candidates. "I can tell you one thing with absolute certainty," Boyd said. "I can't see, nor will you see, me running for Congress." Speculation arose about a potential open seat after U.S. Rep. Vern Buchanan lost his bid for Chair of the House Ways and Means Committee. While Buchanan has pushed back on rumors he would resign over the matter, many expect he will not seek re-election.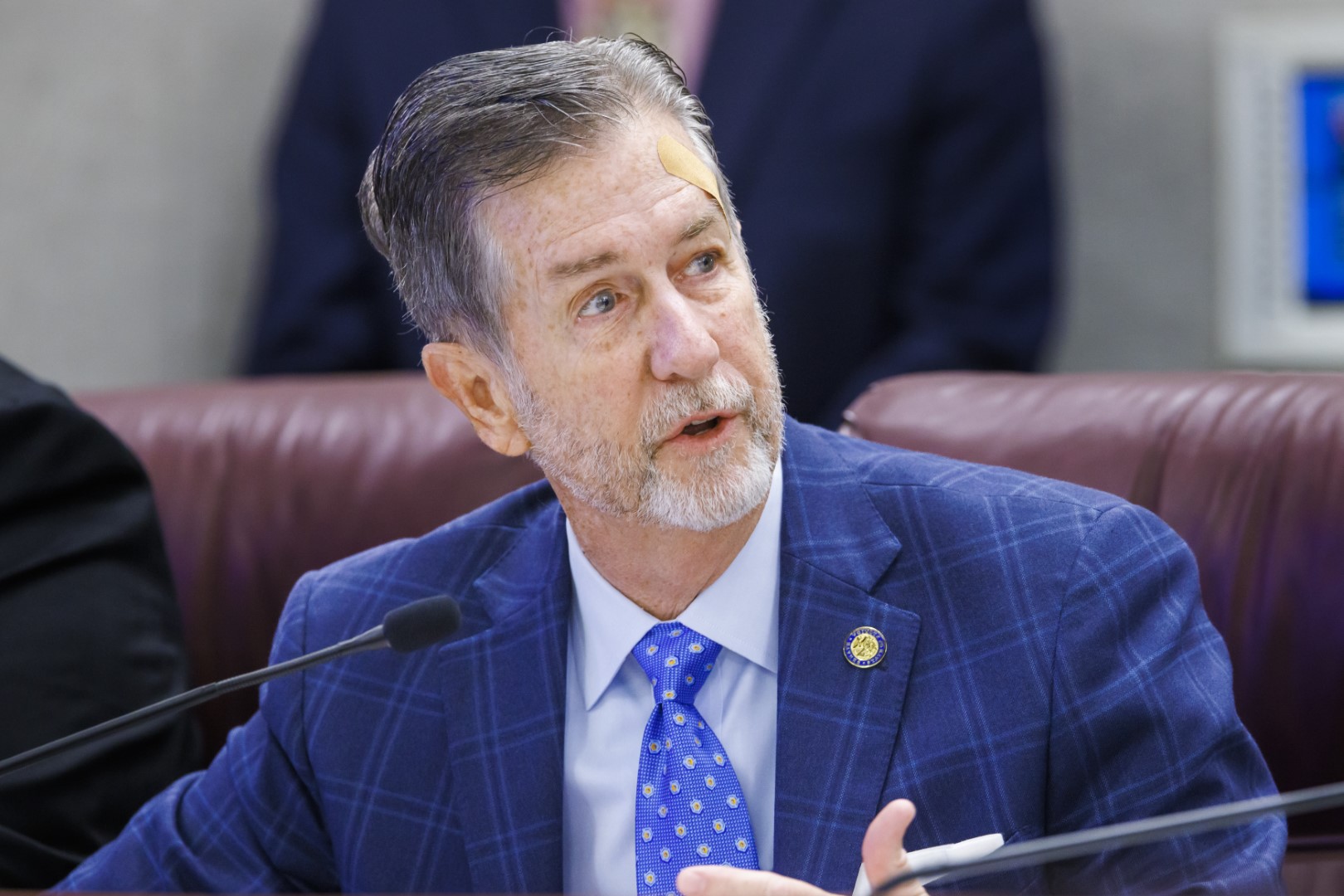 "Kristen Arrington making a bid for Senate" via Anne Geggis of Florida Politics — Two-term state Democratic Rep. Arrington has decided the time has come to move on up — to the Senate. Buoyed by a 21-point win in her last election to represent House District 46, the Kissimmee resident is announcing her candidacy for Senate District 25 seat that Democratic Sen. Victor Torres is vacating due to term limits. "It's an honor representing my hometown and I love being the strong voice that our community deserves," Arrington said in a prepared statement announcing her candidacy. Throwing her hat in the ring, Arrington highlighted her longtime roots in Osceola County. She attended school, from kindergarten to college graduation, all within the district that covers Osceola County and parts of southwest Orange County. She is married to Osceola County Commissioner Brandon Arrington.
"Marine veteran Chandler Langevin files for open HD 33 seat" via Jacob Ogles of Florida Politics — Veteran Marine Langevin has filed to succeed Rep. Randy Fine in House District 33. The Palm Bay Republican said he's ready to bring his commitment to public service to Tallahassee. "I was born with a servant's heart," Langevin said. The Titusville High graduate served in Afghanistan as a NATO Liaison with 4th ANGLICO. He later deployed to the Pacific with the 1st Battalion 25th Marine Infantry as the medic for a sniper platoon. But he left the service in the wake of Joe Biden's mandate for troops to be vaccinated for COVID-19, which Congress recently voted to rescind. "Upon receiving my early Honorable Discharge, I immediately realized I needed to continue serving my country by running for public office and pursuing policies that protect our American way of life," he said.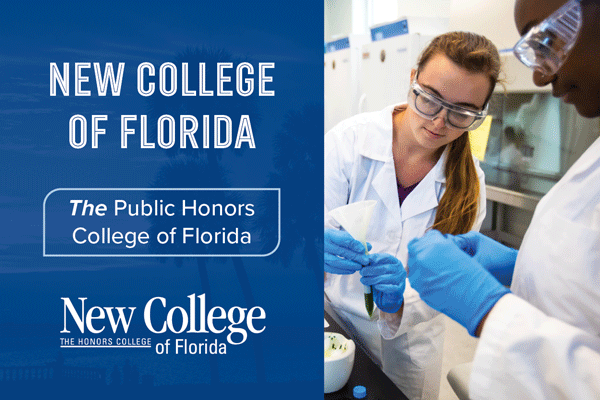 — MORE LEGISLATIVE —
FBHA praises DeSantis' mental health funding boost — The Florida Behavioral Health Association said the Governor's budget recommendation displays a "steadfast commitment" to making mental health and substance use services available to Floridians. "The Governor's strong leadership and vision are clearly demonstrated by including an investment that will yield an immediate, long-lasting and positive impact for Floridians," said FBHA President and CEO Melanie Brown-Woofter. "This commitment comes at a critical juncture as Florida's community mental health and substance use treatment providers are experiencing an unprecedented increase in demand for services. On behalf of our 70 community providers and the 545,000-plus patients they serve each year, we are thankful for the Governor and First Lady's ongoing recognition of the importance of mental health and substance use services for Florida's families."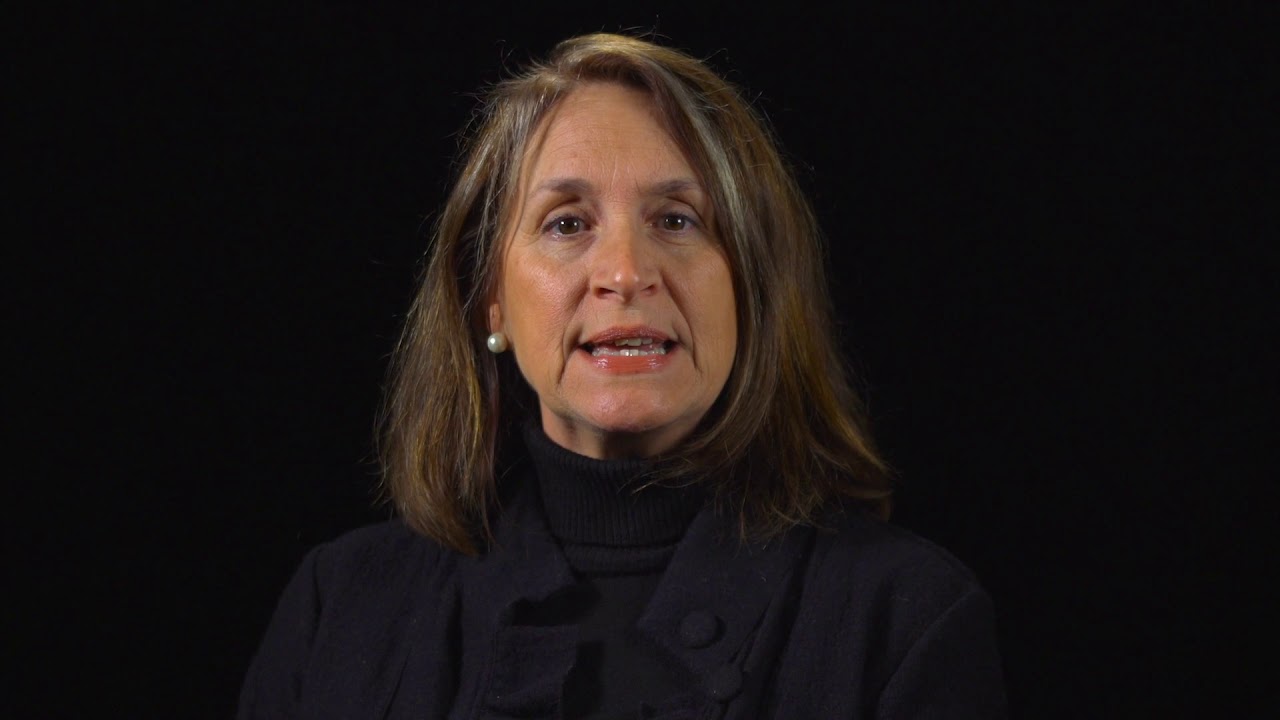 FEA slams '$20 per week' teacher pay raise — The Florida Education Association criticized the Governor's budget request, saying it offers little to attract or retain teachers. "The plain fact is our students need educators. Florida is facing a critical shortage of teachers and staff and the problem has grown worse under Gov. DeSantis," said FEA President Andrew Spar. The teacher union also said the claimed $1 billion for teacher pay increases is closer to $200 million in the budget. "An approximately $20 per week increase will do little for many teachers who are struggling, with rent that has doubled under this Governor, homeowners' insurance that has doubled under this Governor, health care costs, which have shot up under this Governor, and other increased expenses," Spar said.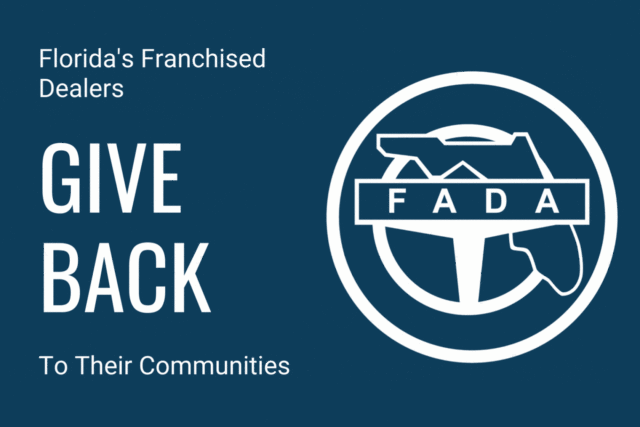 — STATEWIDE —
"Judge orders Florida health agency to hand over documents on gender-affirming care" via Brooke Migdon of The Hill — A Florida judge has ordered the state's Agency for Health Care Administration (AHCA) to produce documents related to its determination that gender-affirming health care cannot be covered under Medicaid because treatments are "experimental and investigational." Attorneys for AHCA will have until Feb. 14 to hand over documents it has previously argued are protected under attorney-client privilege and work-product privilege. Those include exchanges between agency officials and "any person" involved in the creation of a June AHCA report that determined available medical literature provides "insufficient evidence" that puberty blockers, hormones and gender-affirming surgeries are safe and effective treatments for gender dysphoria. The report has been used to bar an estimated 9,000 transgender Floridians from using Medicaid to help pay for gender-affirming health care.
"Pass rates continue to fall at Florida nursing schools, data shows" via Ian Hodgson of The Tampa Bay Times — Nursing staff at Florida hospitals have been plagued by high turnover and a large number of vacancies, with projections that the state will be short nearly 60,000 nurses by 2035. Yet Florida has had the lowest exam pass rate in the nation since 2017, according to Tampa Bay Times analysis. Pass rates for registered nurses fell by 1 percentage point from 2021, dropping to 63.9%, the new report said. That's far below the national average pass rate of 79.9% for first-time U.S.-educated test-takers. The rate for practical nurses — who are permitted to perform more limited health care duties — was 65.6%, up 3 percentage points from 2021. The national average pass rate for first-time U.S.-educated practical nurses was 79.9%.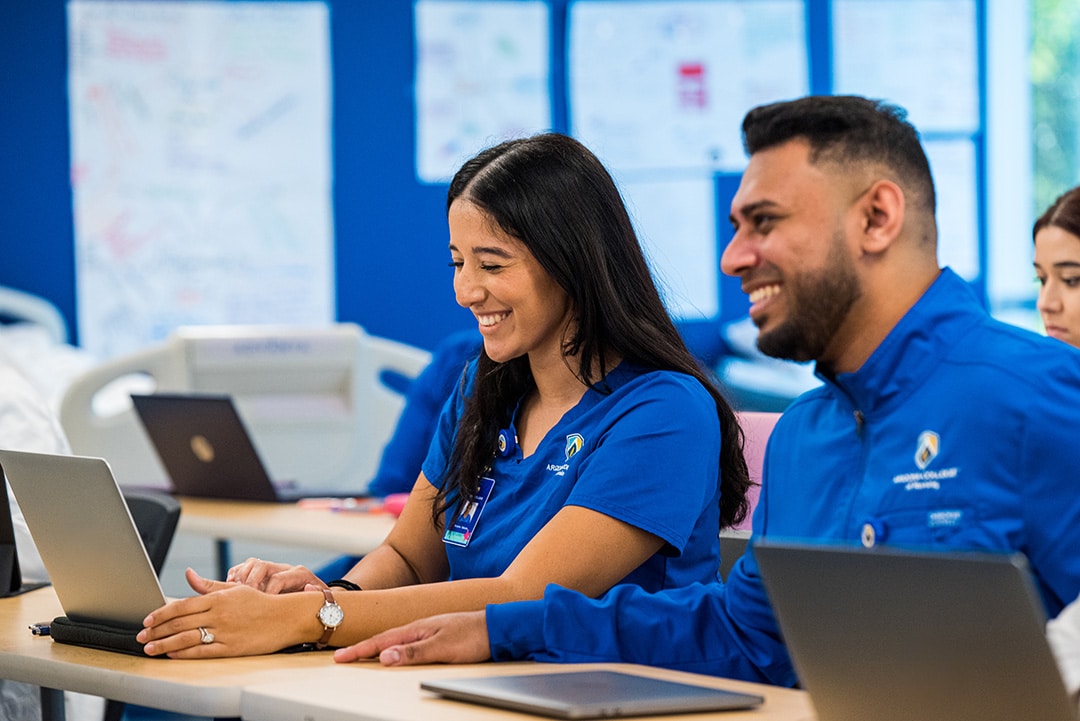 "2022 ranks as Florida's fifth warmest year on record" via Melissa Feito of WUFT — According to NOAA, last year marked the fifth hottest year in the state's recorded history. An unusually warm January followed in the new year, with most weather stations in Florida trending three or 4 degrees above normal in the past month. According to the Florida Climate Center at Florida State University, the statewide annual average temperature was up 2.3 degrees from the 20th-century average of 70.2 degrees. The warmest months were March and November, up 4.5 and 5.3 degrees from the average, respectively. The cities of Tampa and Fort Myers recorded their warmest years on record, while Daytona Beach, Orlando and Miami all fell within their top five warmest years on record. 2022 was Florida's 12th year in a row with above-average temperatures.
"Boom: Space Florida rockets closer to $1B annual impact" via Jacob Ogles of Florida Politics — Can the space industry deliver a $1 billion annual impact for Florida? Officials at Space Florida feel optimistic based on economic trends in the last decade and a half. A report released this week shows a total economic impact of $5.9 billion from Space Florida's work since its 2007 launch. That includes delivering $2.8 billion to Florida's gross domestic product, another $1.7 billion in household income, along with some $548 billion in tax revenues. Based on anticipated growth in the private space sector, the group expects to nearly double those results in the next five years and deliver another $5.3 billion in gains for the economy over that span.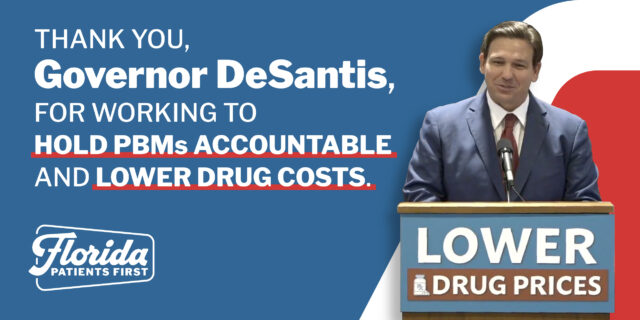 — D.C. MATTERS —
"No classified documents found in Justice Department search of Joe Biden's beach home" via John Wagner, Tyler Pager, Matt Viser and Perry Stein of The Washington Post — The Justice Department conducted a search of Biden's vacation home in Rehoboth Beach, Delaware, as part of its ongoing investigation of his retention of classified documents, but did not find any documents with classified markings, the president's personal attorney said. The 3½-hour search took place Wednesday morning "in coordination and cooperation with the President's attorneys," Bob Bauer, Biden's personal attorney, said in a statement. In an earlier statement Wednesday, Bauer had announced that the search was taking place and "is a further step in a thorough and timely [Justice Department] process we will continue to fully support and facilitate."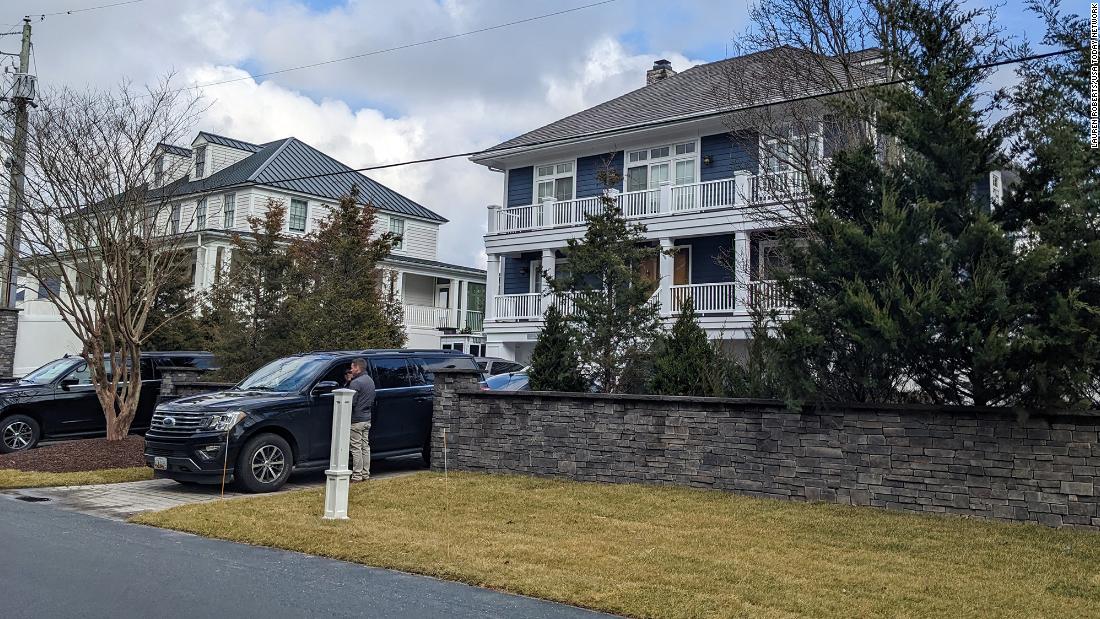 "Fed slows its tightening with quarter-point interest rate rise" via Nick Timiraos of The Wall Street Journal — The Federal Reserve approved an interest-rate increase of a quarter-percentage point and signaled plans to raise rates again next month to continue lowering inflation. The decision Wednesday followed six consecutive rate rises that were larger, including an increase of a half-point in December and a 0.75-point increase in November. Officials nodded to recent improvement in inflation readings but didn't significantly alter their guidance in a policy statement released after the meeting regarding coming rate moves.\
"Biden to Congress: Eliminate 'junk' fees for resorts, cable, airlines" via Niels Lesniewski of Roll Call — Biden will call on Congress to act to curtail what his administration calls "junk fees" on everything from concerts and sporting events to resort hotels. Biden will announce the calls for congressional action as part of Wednesday's meeting of his Competition Council, an interagency group that has focused on ways to try to reduce consumer costs in a number of industries. "The call for legislative action in these areas is not meant to imply that there is no administrative authority here," Bharat Ramamurti, deputy director of the National Economic Council, said Tuesday.
"Mitch McConnell pulls rival Rick Scott off powerful Commerce Committee" via Alexander Bolton of The Hill — Senate Minority Leader McConnell has pulled Sen., who tried to oust him as the Senate's top Republican in a bruising leadership race, off the powerful Commerce Committee. McConnell also removed Sen. Mike Lee, who supported Scott's bid to replace McConnell as Leader, from the Commerce panel, which has broad authority over a swath of federal agencies. "McConnell got to pick. He kicked me off; he kicked Lee off," Scott confirmed in an interview. Scott acknowledged that running against McConnell was the likely reason he was booted from the panel.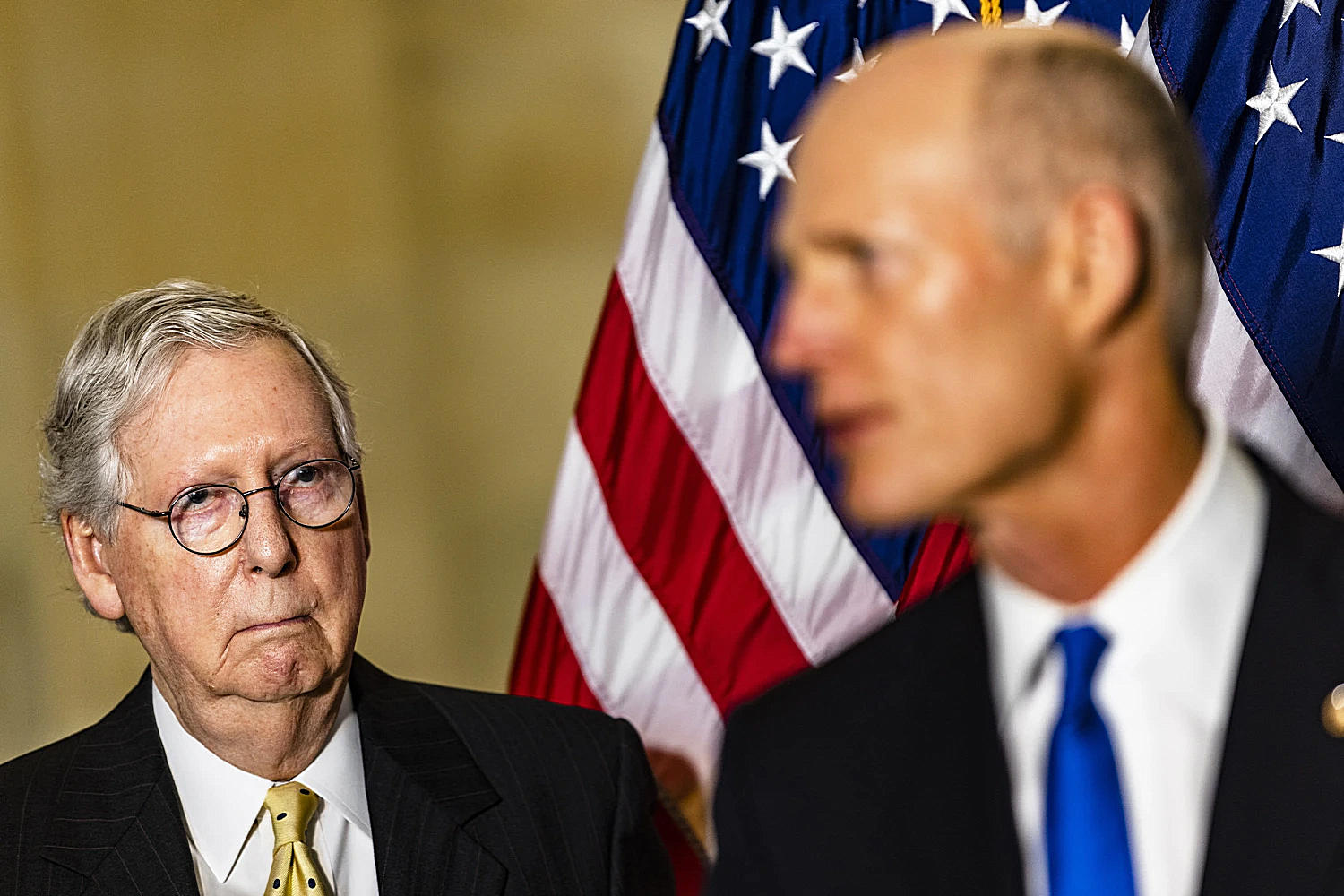 "Florida roads are getting deadlier; USDOT commits $67M to help reverse that trend" via Jesse Scheckner of Florida Politics — Florida is getting a federal funding boost to reduce its rising number of roadway fatalities. On Wednesday, U.S. Transportation Secretary Pete Buttigieg announced 37 grant awards for communities in Florida totaling $67 million through the Safe Streets and Roads for All (SS4A) Grant Program. The funds, which come through Biden's Bipartisan Infrastructure Framework, will help finance regional, local, and tribal initiatives to prevent deaths and serious injuries on Sunshine State streets. More than half the money this round will cover a trio of "implementation projects" in Tampa, Hillsborough County and Gainesville.
"Jared Moskowitz calls for probe of billions in errant COVID-19 spending under Donald Trump" via Jesse Scheckner of Florida Politics — As Republicans move to investigate federal COVID-19 spending under Biden, first-term Democratic U.S. Rep. Moskowitz is offering a suggestion to his GOP colleagues: Don't forget to investigate mismanagement by Biden's predecessor. Moskowitz — who ran Florida's Department of Emergency Management during the first year of the pandemic — agreed on the importance of identifying pandemic waste, fraud and abuse. To do that properly, he said, investigators should start when the pandemic started, which was under Trump. "COVID was not a two-year event; it was a three-year event, and I am more than happy to join with the majority and look at the fraud and abuse that went on in the last two years in COVID-related programs," he said.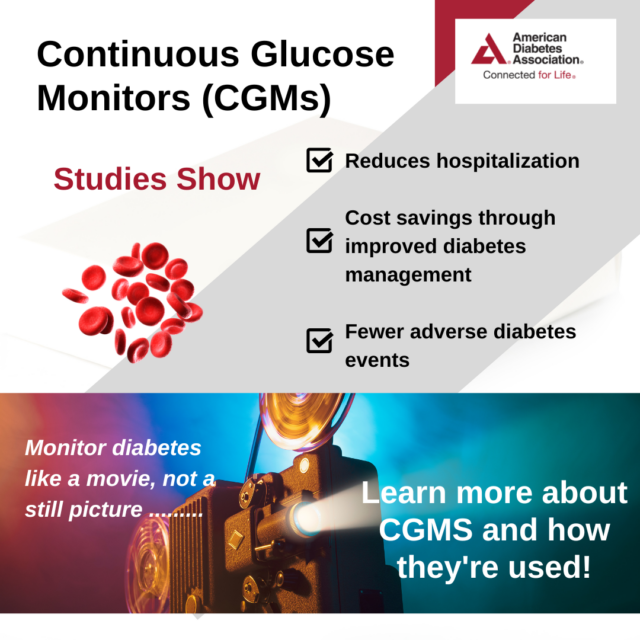 — EPILOGUE TRUMP —
"Top Trump Organization executive to appear before grand jury" via Aaron Katersky and John Santucci of ABC News — The Trump Organization's controller is expected to testify Thursday before a grand jury in New York that is investigating whether Trump played a role in the hush payment to adult film actor Stormy Daniels ahead of the 2016 presidential election. Jeffrey McConney has worked at the Trump Organization for more than three decades and was a subordinate to its former chief financial officer Allen Weisselberg, who is now serving jail time after he pleaded guilty to tax fraud.
"Trump's 2023 campaign is anything but 'normal'" via Molly Jong-Fast — Trump's trying to sell himself as a "normal" Republican presidential candidate who didn't try to overturn the 2020 election with everything from fake electors to an armed insurrection. While a lot of people have been counting the 76-year-old out, Trump is once again planning to rise like a democracy-killing orange phoenix from the ashes of the red puddle Midterms. Trump's visit this past weekend to a couple of early-Primary states was so uncharacteristically traditional that The New York Times noted he's making the "type of textbook campaign stops he mostly skipped in his first two runs for office."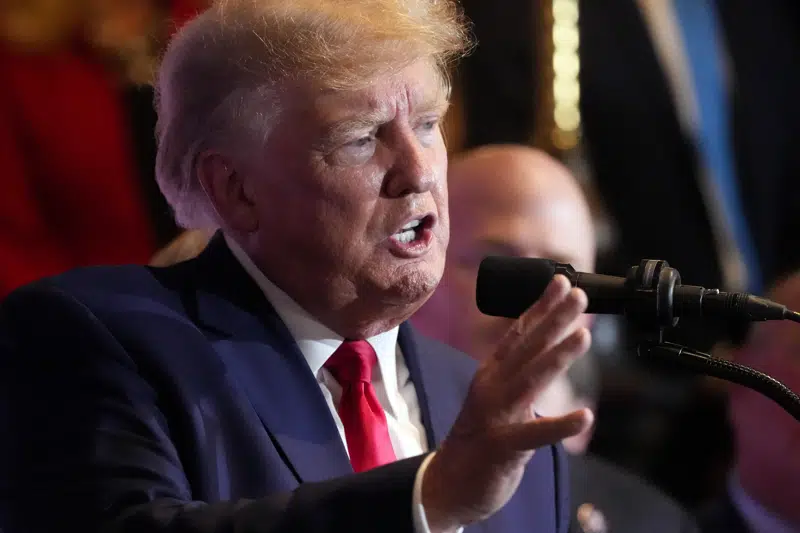 "Trump is at risk of being what he least wants to be: boring" via Philip Bump of The Washington Post — Trump isn't dominating in the polls. He's in a tough fight already, despite not having any formal opponents and his bid to announce his candidacy early to dissuade competitors from getting in appears not to be working. While he does maintain an advantage, he appears to be losing ground, not gaining it. This is why the change to his social media presence is telling. It suggests that Trump recognizes that the old patter doesn't work anymore.
"Man sentenced to nearly seven years in Jan. 6 assault of Officer Brian Sicknick" via Rachel Weiner and Spencer S. Hsu of The Washington Post — The night of Jan. 6, 2021, Brian Sicknick texted his brother exhausted but in good spirits after an hourslong battle defending the U.S. Capitol: "I smell like BO, weed, OC spray and CS gas." A day later, Kenneth Sicknick learned from another text message that his youngest brother, a Capitol Police officer, had died at age 42. On Friday, a man who attacked Brian Sicknick with a chemical spray at the Capitol was sentenced to 80 months, nearly seven years, behind bars. Julian Khater pleaded guilty in March to assaulting officers with a dangerous weapon.
"SC Republicans, analysts: It's still Trump's GOP but Nikki Haley could be formidable" via Devyani Chhetri and Bob Montgomery of the Greenville News — As former South Carolina Gov. Haley prepares to enter the presidential fray, GOP operatives and political observers in Greenville and Spartanburg said the next few months will be part of a waiting game. Haley, they said, was a formidable politician. But could she prove to be more electable and desirable than Trump to South Carolina voters? "A lot of voters will be a little loyal to Trump based on his accomplishments and based on fighting the fight we wanted him to fight as far as issues," said former Greenville GOP Chair Nate Leupp.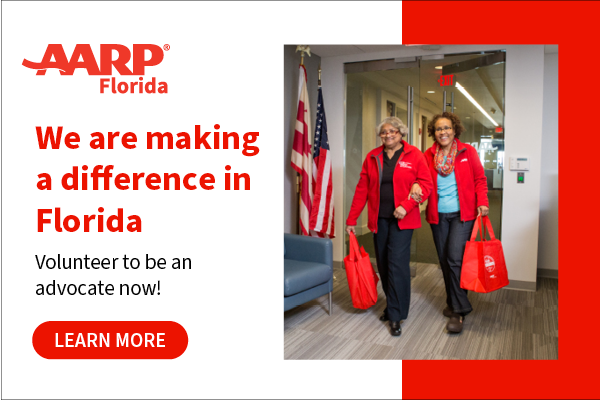 — LOCAL: S. FL —
"Michael Grieco is running for Miami Beach Mayor" via Aaron Leibowitz of the Miami Herald — Grieco is running for Mayor of Miami Beach. The former Miami Beach Commissioner and Democratic state Representative filed paperwork Wednesday to try to succeed Mayor Dan Gelber, who is term-limited in November after serving three two-year terms. Grieco, 47, becomes the first high-profile challenger of former City Commissioner Michael Góngora, who has been a mayoral candidate since September 2021 after a judge ruled he couldn't seek a third term on the City Commission. In a statement, Grieco said he is "ready to get to work on the issues that matter to all of us: keeping our community safe, giving residents a voice in city hall, promoting resiliency and more."
"New Palm Beach County Commissioner says office carpet gives her migraines, lists other bold requests" via Mike Diamond of the Palm Beach Post — Recently elected Republican County Commissioner Sara Baxter is having some personal issues adjusting to her new job that comes with an annual salary of $113,608 a year. Baxter recently gave her colleagues a laundry list of items that she wants to be addressed that would alter long-standing county purchasing policies. Even her fellow Republican Commissioners questioned the need for specific changes. Baxter has problems with policies that require County Commissioners to make purchases of items less than $5,000 through approved vendors to take advantage of bulk pricing and use county cars for county business and take a safe-driving course before they can be used.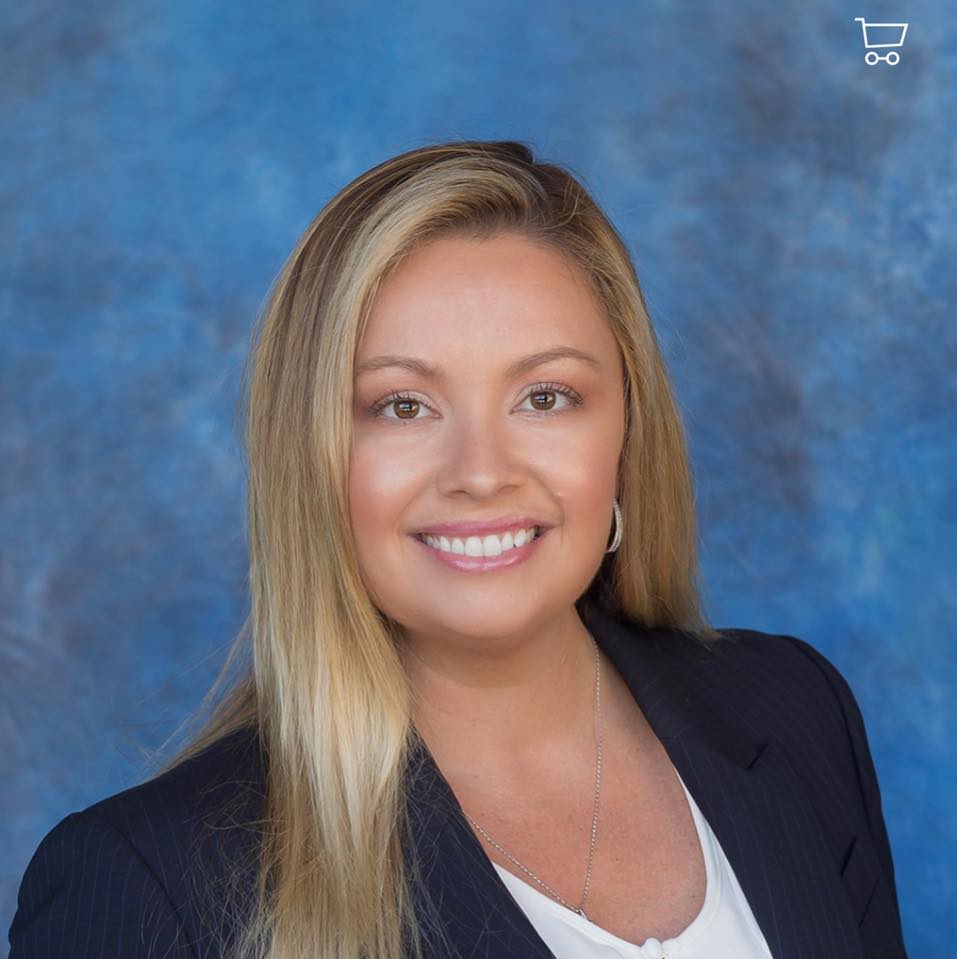 "Boats with Haitian, Chinese and Dominican migrants stopped off South Florida" via David Goodhue of the Miami Herald — The flow of Cuban and Haitian boats arriving in the Florida Keys has slowed the past two weeks, but Border Patrol agents were busy Wednesday with migrant activity elsewhere in South Florida, officials say. Early Wednesday morning, the Border Patrol said a twin-outboard engine cabin cruiser arrived near Haulover Marina in Northeast Miami-Dade, carrying migrants from three different countries — three from China, one from Haiti and two from the Dominican Republic. Walter Slosar, chief patrol agent in charge of Border Patrol's Miami operations, said on Twitter that the landing is being investigated as a "maritime smuggling event."
"'100% needed': Commuters hope linking Sawgrass Expressway to I-95 will finally ease the traffic tie-ups" via Wells Dusenbury of the South Florida Sun-Sentinel — After decades of discussion, there may finally be movement on a plan to link the heavily congested stretch between Interstate 95 and the Sawgrass Expressway, giving drivers a smoother commute. The long-awaited plan drew renewed attention this week when Gov. DeSantis identified it as one of the 20 transportation projects across the state that should be fast-tracked with his budget. Under DeSantis' proposal, $178 million would be allocated for the roadway improvements along Southwest 10th Street. Construction on the project was previously set to begin by the end of 2024, according to the Florida Department of Transportation's website. An agency spokeswoman did not have an update yet this week on how the Governor's announcement could speed up the timeline.
"Former Florida Panthers coach arrested in Broward on DUI charge" via Shira Moolten of the South Florida Sun-Sentinel — Former Florida Panthers coach Andrew Brunette was arrested Wednesday on charges of driving under the influence and disobeying a stop/yield sign in Deerfield Beach, according to jail records. Brunette, 49, served as an interim head coach for the hockey team beginning in October 2021, replacing Joel Quenneville. He was a coach of the year finalist for the 2021-22 season, his first time as head coach at the NHL level, but was replaced by Paul Maurice in June 2022. Brunette, who lives in Boca Raton, had two prior traffic infractions in Broward County, court records show, though neither were DUIs. In February 2021, he was cited for unlawful speeding in a school zone. The case was later dismissed.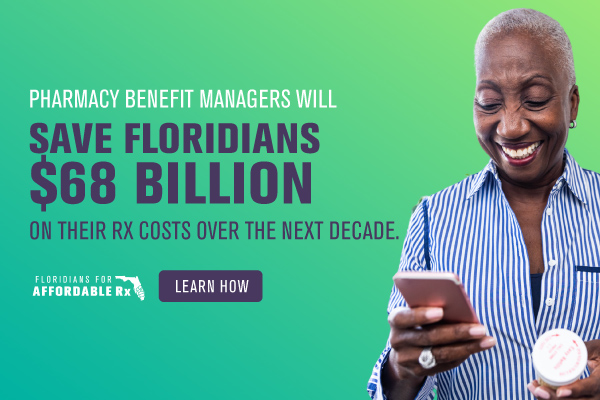 — LOCAL: C. FL —
"FEMA deadline for Tropical Storm Nicole help draws near. Here's how to apply" via Katie Kustura of The Daytona Beach News-Journal — If you suffered hardship or your home was damaged by Tropical Storm Nicole, the deadline to submit applications for FEMA aid is Feb. 13. You can apply by calling the FEMA help line at 800-621-3362 (Calls are taken daily between 7 a.m. and 11 p.m.); visiting disasterassistance.gov and clicking on the blue "Apply Online" icon; downloading and applying through the free FEMA smartphone app; or visiting a Disaster Recovery Center (Find the nearest location by searching on floridadisaster.org or by texting "DRC" and your ZIP code to 43362). The funding "is intended to cover basic needs for those who don't have insurance or lack adequate insurance to cover basic necessities after suffering damage and loss."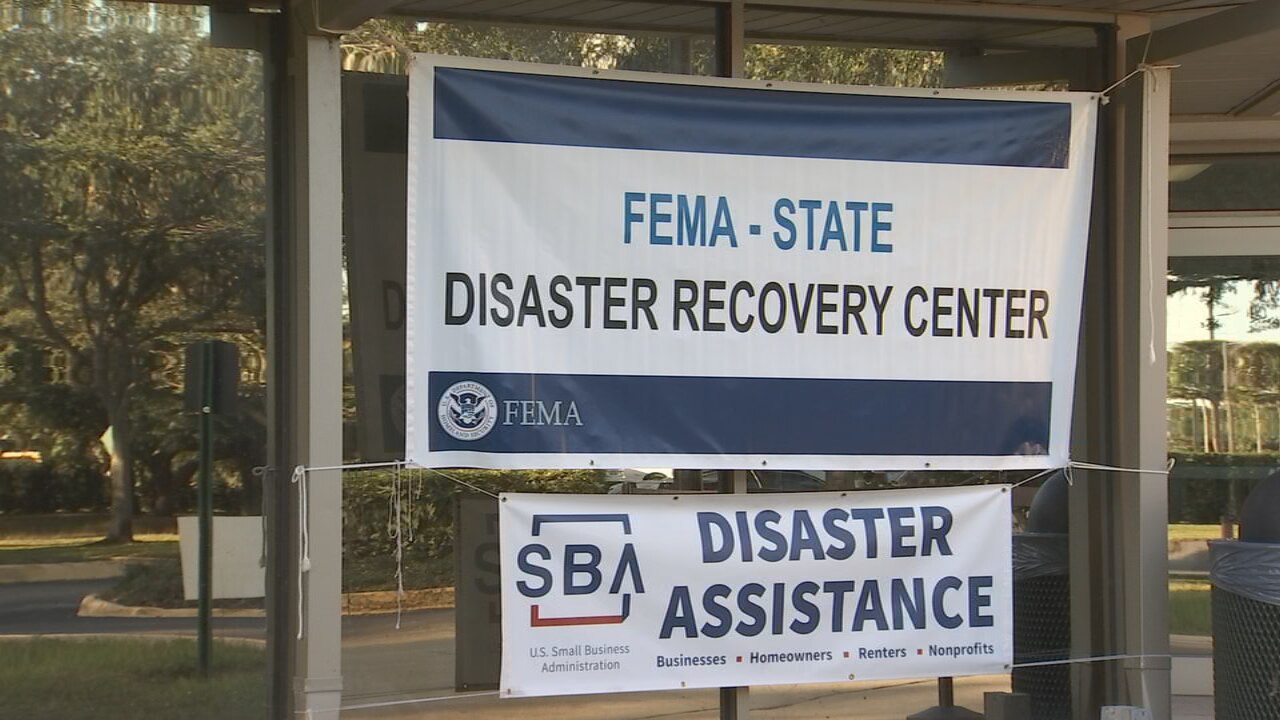 "Judge considering whether to dismiss Orange County man's voter fraud case" via Cristóbal Reyes of the Orlando Sentinel — A judge is considering whether to dismiss a voter fraud case against an Orange County man, one of 20 statewide brought by Gov. DeSantis' office overseeing election crimes. Peter Washington, 59, is charged with illegally casting a ballot in the 2020 election despite being cleared to vote by officials in Tallahassee. The Office of Statewide Prosecution, which can only charge defendants accused of crimes committed in two or more judicial circuits, is pursuing the case, but attorney Roger Weeden said in court Tuesday they have no authority to do so. Prosecutor Robert Finkbeiner argued the alleged crime happened in Orange and Leon counties.
"Consultant reports 'major' health and safety issues at Apopka Fire Department" via Stephen Hudak of the Orlando Sentinel — A consultant's review of the Apopka Fire Department, conducted in the wake of last summer's on-duty death of firefighter Austin Duran, alleges firefighter health and safety programs have been neglected for years, according to a 45-page draft of the report. Its authors, Gannon Emergency Solutions, suggested the 131-employee department "needs a reset." The document praised positive, recent changes in the Fire Department's organizational hierarchy including adding a training chief and a life-safety chief, both new posts, but it also "identified deeper foundation deficiencies" that fuel concern as the city grows. The draft, obtained by the Orlando Sentinel through a public records request, includes electronically inserted comments in the margins by Fire Chief Sean Wylam and City Attorney Michael Rodriguez, who disputed many of Gannon's observations, conclusions and language.
"1st Black woman to serve as Ocala police officer invited back, gets her old badge" via Erik von Ancken of Click Orlando — On the first day of Black History Month, a Marion County trailblazer — the first-ever Black female officer hired at the Ocala Police Department more than a half-century ago — was honored. The department invited her back to give her a special gift and also to say thank you for shaping the department into what it is today. Pastor Alice Mae Faison is like a celebrity in Ocala. Ocala Police Chief Mike Balken presented a plaque to Faison and called the day she was hired in 1969 "historic" for the City and the Ocala Police Department. Balken said he's struggling to fill openings right now, but that's also because he's trying to get the best recruits, like Faison, who was commended and recognized during her career for her outstanding service to the community.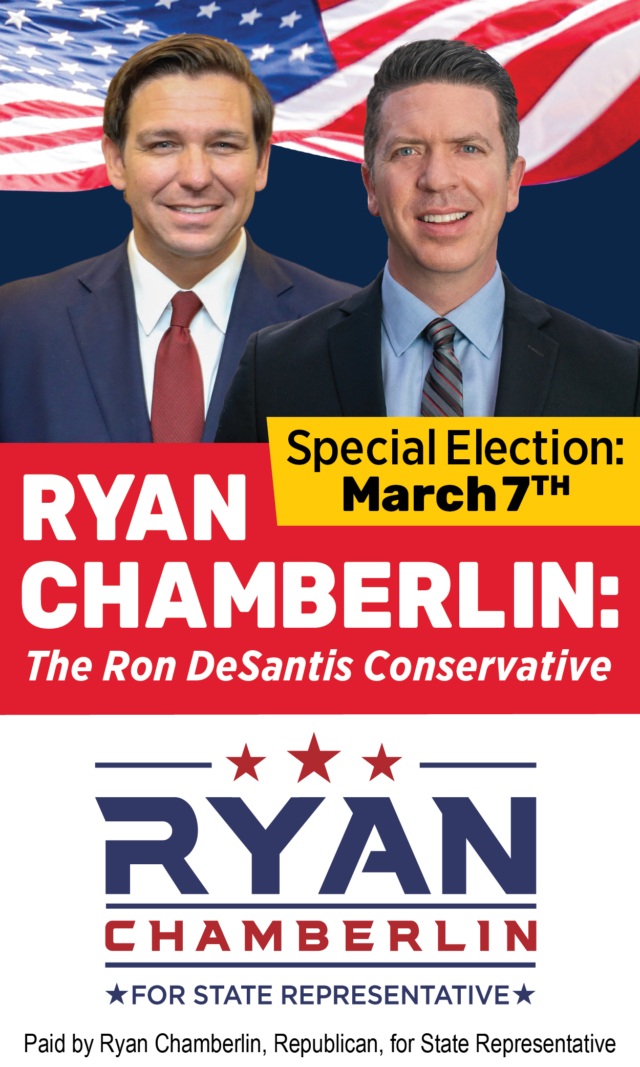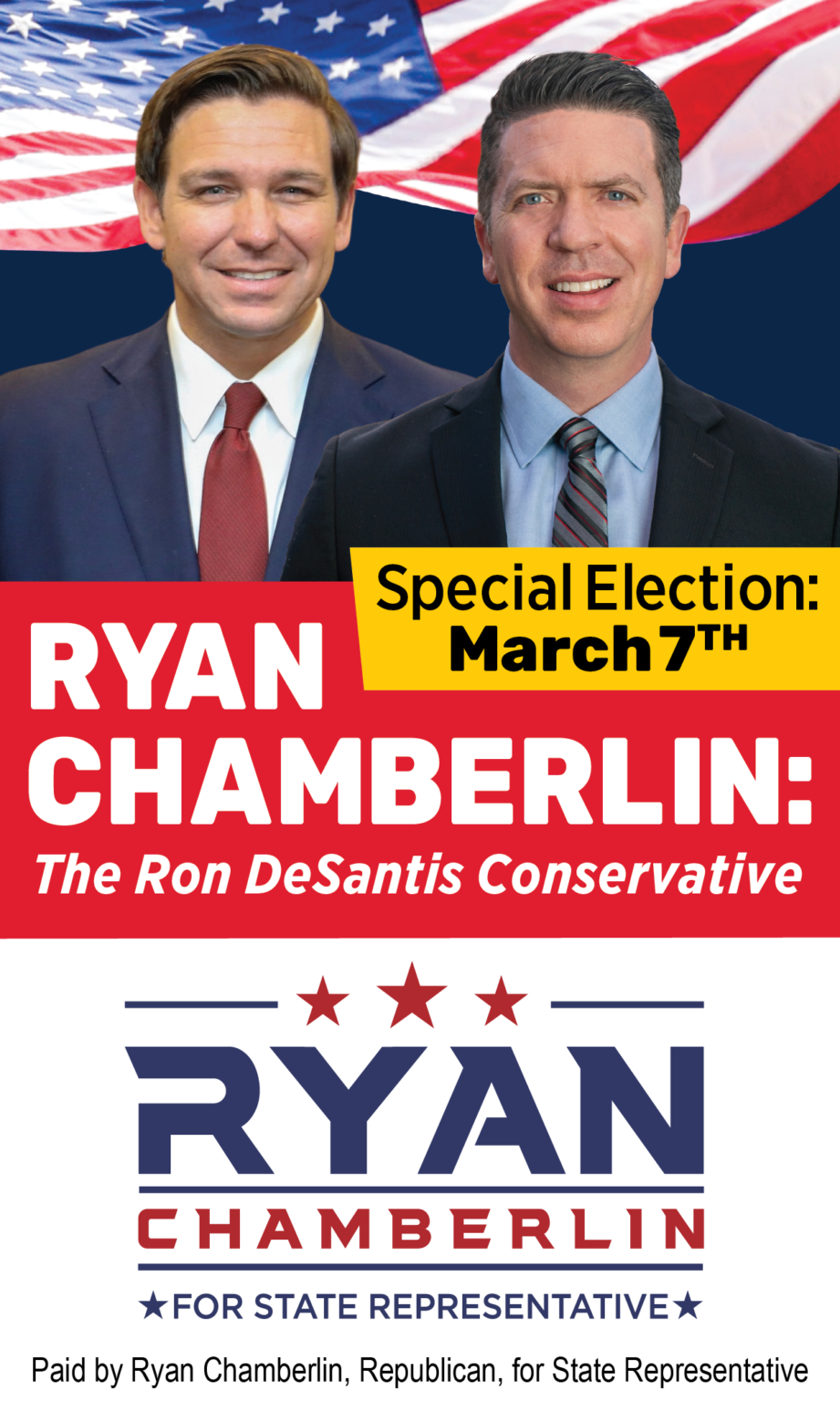 — LOCAL: TB —
"Tampa and Hillsborough County win $39.7M in federal grants for safer streets" via Henry Queen of the Tampa Bay Business Journal — The federal government has decided to use a first-of-its-kind infrastructure grant to help curb traffic fatalities in Tampa and Hillsborough County. Tampa won $20 million and Hillsborough County won $19.7 million to install items like mid-block crosswalks, curb extensions, bike lanes and more across the area's sprawling system of dangerous roads. Hillsborough County has the highest traffic fatality rate per capita among large counties in the United States, according to a news release.
"Tampa Bay leaders challenge DeSantis' education policy at Black History Month ceremony" via Matt Cohen of the Tampa Bay Times — As she walked down the St. Petersburg City Hall steps to speak, "Wake Up Everybody" by Harold Melvin & The Blue Notes played. "Are we woke?" Terri Lipsey Scott asked the crowd multiple times as she picked up the microphone, the song still playing in the background. Being "woke" was a theme for Scott, the executive director of the Dr. Carter G. Woodson African American Museum, as she and other community leaders spoke Wednesday, the first day of Black History Month, at a flag-raising ceremony. They targeted DeSantis' controversial Individual Freedom Act, also known as Florida's Stop Woke act, and decisions to ban books in public schools, such as the Pinellas County school district banning Toni Morrison's "The Bluest Eye" from its high schools last week.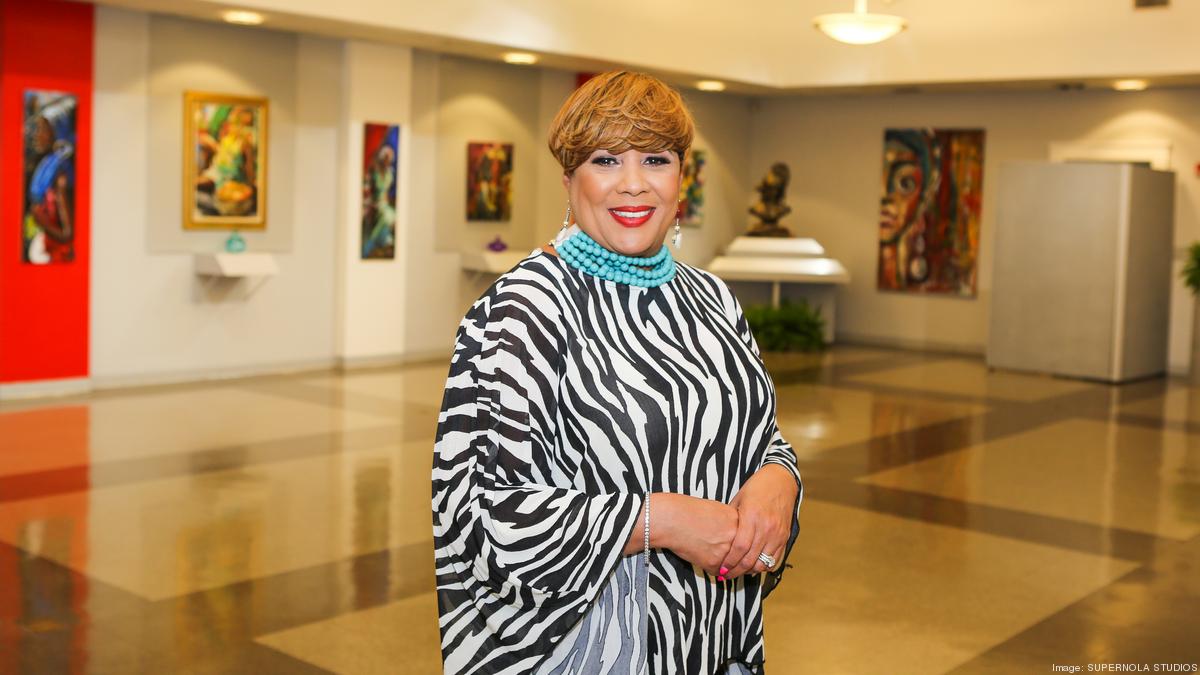 "Feeding Tampa Bay breaks ground at site of new headquarters" via Lauren Peace of the Tampa Bay Times — A new headquarters to help tackle food insecurity in the Tampa Bay region is one step closer to becoming a reality. During a ceremony on Wednesday, Feeding Tampa Bay broke ground on its new service center that will be built off Causeway Boulevard in Tampa. The 217,000-square-foot center will double the organization's ability to provide fresh produce and perishable goods to the more than 1 million people struggling with food insecurity in the region, while also reducing meal costs by about 25%. In addition to expanding food availability, the building will host a number of services aimed at helping people gain stability and live healthy lives. Thomas Mantz, the nonprofit's chief executive officer, said the intention is for the building to become a community center as much as it is a food bank.
"Tampa startup Slide buys 91,400 homeowners policies from UPC Insurance" via Jay Cridlin of the Tampa Bay Times — A fast-rising Tampa insurance technology startup has acquired more than 91,400 Florida homeowners' insurance policies from St. Petersburg's UPC Insurance, which decided last summer to withdraw from the Florida marketplace. Slide, founded in 2021 by a former executive of Tampa's Heritage Insurance, will take on what amounts to $272 million in annual premiums, bringing the value of all its premiums to $560 million. UPC, which is owned by United Insurance Holdings Corp., said it would be canceling 72,000 homeowners' policies on Wednesday, with Slide immediately issuing replacement policies.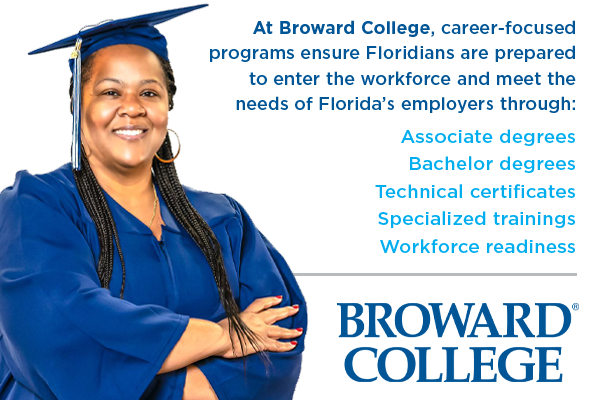 — LOCAL: SW. FL —
"DeSantis' plan for Florida infrastructure includes $53M to widen a major road in Manatee" via James A. Jones Jr. of the Bradenton Herald — A dangerous stretch of State Road 70 in fast-developing East Manatee County has earned a spot on Gov. DeSantis' list of recommended funding proposals to improve highway safety and relieve congestion. Under the proposal, $53 million would go to widening S.R. 70 between Bourneside Boulevard and Waterbury Road, more commonly referred to as County Road 675. The proposed expenditure is part of a $7 billion program to safely handle the growing number of drivers on Florida roads. Even before Schroeder-Manatee Ranch begins building an estimated 7,000 homes in the area, State Road 70 traffic has become appreciably heavier.
"Manatee County to push back against 'woke agenda' at new Lakewood Ranch library" via Jesse Mendoza of the Sarasota Herald-Tribune — As political discourse over books at public schools escalates, Manatee County Commissioners have expressed an appetite to push back against a "woke agenda" in the county library system as they prepare to open a new $18 million library in Lakewood Ranch this year. After accepting donations from the Friends of Lakewood Ranch Library and The Library Foundation, Commissioners expressed apprehension that the funds could open the door to a "woke agenda" in the selection of the library materials made available. "We have used taxpayer money to fund the library system, and I am not comfortable with that being used to also push a woke agenda," Commissioner James Satcher said.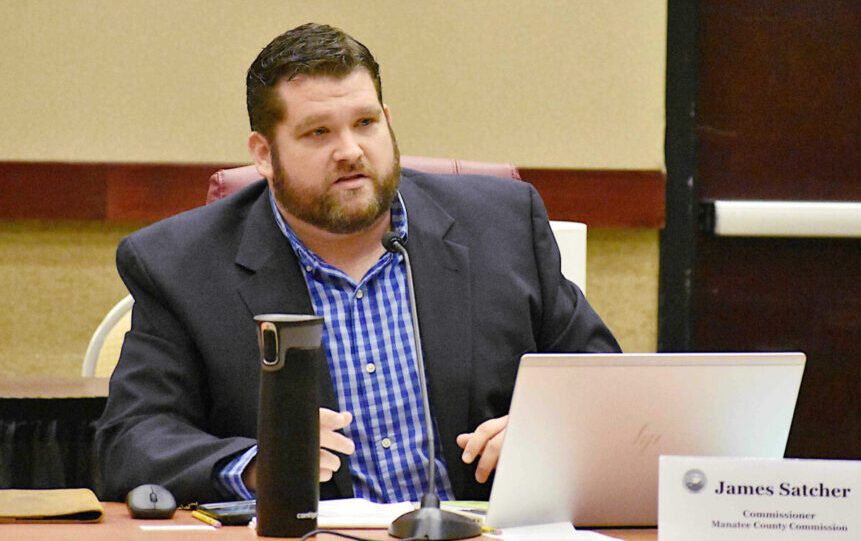 "Visitors opt for stays with family over rentals this winter as tourism holds steady" via Samantha Gholar of the Sarasota Herald-Tribune — Following two years of record-breaking travel to the community, winter tourism has flattened off. Visitor numbers and local hotel rates remained steady as the busy season began in early winter, but occupancy rates tracked lower in the Sarasota-Manatee region, local tourism bureaus say. Tourism in both Sarasota and Manatee counties boomed during the pandemic thanks to relaxed COVID-19 restrictions, recreational amenities and other outdoor draws. Local hotel occupancy rates were lower in the fall and into early winter in comparison to the previous year, said Visit Sarasota County CEO Virginia Haley. She noted many visitors to the Suncoast are now laying heads in beds with family members over hotels when compared to the two previous years.
"Visit Sarasota County President announces planned retirement" via Samantha Gholar of the Sarasota Herald-Tribune — Visit Sarasota County (VSC) President Virginia Haley has announced her plans to retire after 24 years at the helm of the county's tourism and visitor bureau. Haley will retire in September as part of a planned succession, according to a news release from the organization's communications coordinator. During her 24-year tenure at VSC, Haley was instrumental in a number of projects around the county and oversaw strategic planning, launched promotional programs through partnerships, and expanded sales and marketing initiatives. Through Haley's many years of work, Sarasota has seen widespread popularity and visitation. The outdoors and recreation were other areas where Haley's footprint is most notable.
"Progress after Ian: Half of Fort Myers Beach shrimp boat fleet back in water" via Andrew West and Janine Zeitlin of the Fort Myers News-Press — Half of the Fort Myers Beach shrimp fleet, which was grounded by Hurricane Ian, is back in the water thanks to a government-funded recovery operation that ramped up in late December. Yet, only a handful of boats have been repaired to the point they've been able to shrimp. Grant Erickson of Erickson & Jensen Shrimp Packers is pleased with the progress of the past month. His business, as well as Trico Shrimp Company, is a major player in the local shrimping industry along Matanzas Pass. "These people have got the right equipment, the right people," Erickson said. "They're getting closer and closer."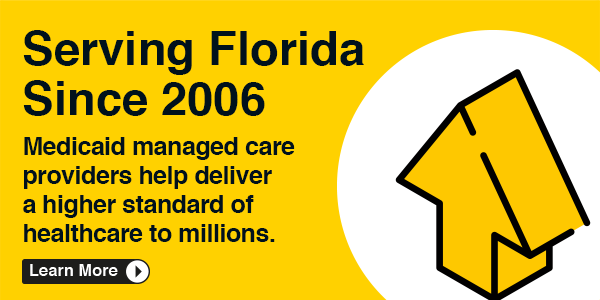 — LOCAL: N. FL —
"Antisemitic Kanye 'Ye' West remarks found written around University of Florida campus" via The Gainesville Sun — The messages were written in support of rapper Ye, also known as Kanye West, who has been embroiled in controversy since October for repeated antisemitic remarks on television and social media, which include him saying that he "loves" Adolf Hitler and denying the Holocaust happened. His attack on the Jewish community resulted in Adidas — maker of his popular Yeezy shoe brand — ending the pair's seven-year relationship. Writings found around the UF campus include "Ye 24," "Ye for President," "Students for Ye," and "Ye is right 2/2/23." It is unclear as to what date he is referring to. President Kent Fuchs condemned the messages in a tweet early Wednesday afternoon and said to expect an increased police presence on campus over the coming days.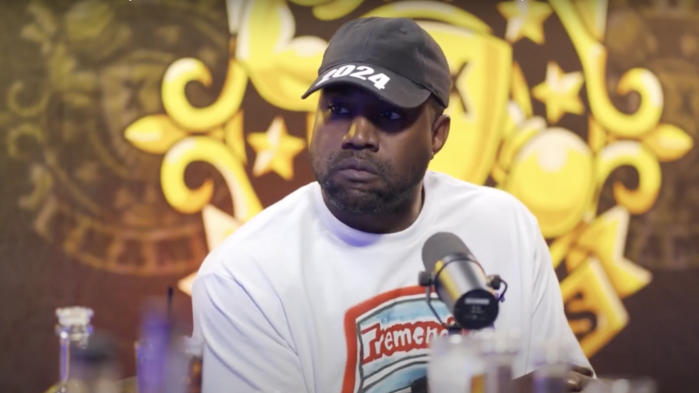 "UF President Kent Fuchs discusses state of UF ahead of presidential change" via Ryan Wyatt Turbeville of TV20 — Fuchs is stepping down as president of the University of Florida after eight years on Friday. "As we speak, I am packing up my office … So a lot of nostalgia, a lot of gratitude, a little bit of nervousness about going back into the classroom," he said. When Fuchs took over as president in 2015, the school was intent on becoming a "Top Ten University." UF achieved that in 2018. Fuchs had to perform a very delicate balancing act weighing the interests and agendas of a wide variety of influential people inside the university, in North Central Florida and in Tallahassee. "I believe on both sides of the aisle, Republicans and Democrats, they care about education. They may have different ways of achieving those goals, but they care about it. And Gov. DeSantis is one of those as well."
"Gainesville receives $8M from federal government to make University Avenue more pedestrian friendly" via Nora O'Neill of The Gainesville Sun — The city of Gainesville received an $8 million grant from the U.S. Department of Transportation to completely redesign University Avenue amid concerns over rising pedestrian accidents on the road. The redesign includes over 4 miles of the roadway and seeks to slow traffic, narrow lanes, add raised crosswalks and resurface and re-stripe the road. Gainesville and Alachua County Commissioners joined together to promote traffic safety, calling it a "traffic violence crisis" and vowing to put funding into a new public education campaign.
"The death of Pensacola's oyster industry is greatly exaggerated, but the risk is real" via Tom McLaughlin of the Pensacola News Journal — Santa Rosa County environmental activist Jerry Couey has a saying he likes to use when addressing a crowd of people. "We have met the enemy and it is us." As about 60 local stakeholders convened Tuesday to find solutions to halt the decline of the oyster harvesting profession in Pensacola Bay, his words rang true. At every turn in the discussion another manmade negative impact on the bay system took some blame for the current state of Northwest Florida's local water bodies. A meeting called "Oyster Round Table: Solutions for Pensacola Bay" was set up following a state rule change implemented Jan. 18 that drastically reduced the size of the area within the Pensacola Bay System in which oysters can be farmed and harvested.
"Port of Pensacola had a record year in 2022. What's driving it and will growth continue?" via Kevin Robinson of the Pensacola News Journal — In 2022, the Port of Pensacola had its best year for cargo activity in a decade and a half, according to city officials. Pensacola Mayor D.C. Reeves made the announcement during a weekly news conference Tuesday morning. "We've had record-breaking cargo activity in 2022. It's the most that we've had in 15 years," Reeves said. "We handled 425,277 tons. It's a 55% increase from the previous fiscal year. So obviously, great news and great work happening out there at the port."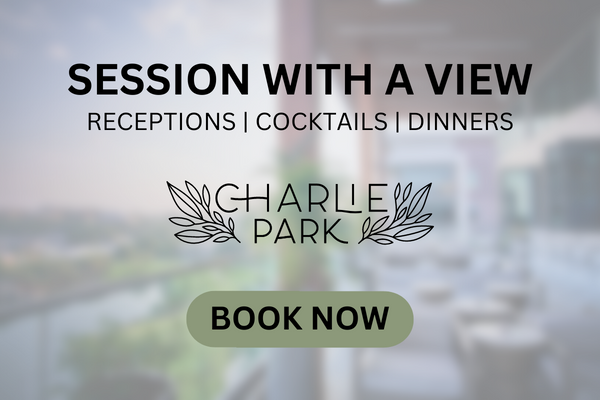 — TOP OPINION —
"America deserves better than Trump" via The New York Times editorial board — Trump and his supporters can no longer pretend to be good-faith participants in the democratic process. They have enshrined the refusal to accept adverse election results as a defining feature of their political movement, sought to install true believers in local and state election offices and demonstrated a willingness to resort to violence.
Trump is unfit for public office. As President, he showed himself to be incompetent and self-dealing. He should have been convicted by the Senate in 2019 for abusing his power and in 2021 for inciting an insurrection.
Voters repudiated him at the ballot box after his second campaign, but he has the legal right to try again, so Americans must weather the trial of a third candidacy. If he is still in the race when the first votes are cast in 2024, the election will once again be a referendum on American democracy, because if our system of government is to survive, voters must choose leaders who accept and submit to the rule of law.
Trump gravely damaged American democracy, but there are promising signs that the wounds are beginning to heal. Nearly without exception, the losing candidates in the recent Midterm Elections have conceded with grace — even some of those who had attacked the integrity of the election system during their campaigns. The return of Trump's dark circus threatens that progress.
He will once again tempt Americans with misinformation and outright lies, veiled threats and outright calls for violence, insults and provocations.
By rejecting his bid for a political revival, Americans can put Trump in the past, and get back to the hard but necessary work of self-government.
— OPINIONS —
"DeSantis wants to erase Black history. Why?" via Janai Nelson for The New York Times — DeSantis' "Stop WOKE" law relegates the study of the experiences of Black people to a prohibited category. The canceling of students' access to accurate, truthful education that reflects their diverse identities and that of their country should chill every American. This disturbing pattern of silencing Black voices and aggressive attempts to erase Black history is one of the most visible examples of performative White supremacy since the presidency of Trump. It's no coincidence that these attacks are targeting not just historically marginalized people but also our very experiences of intersectionality. The losses to our nation, if this broad attack on our shared history is allowed to continue, are incalculable.
"DeSantis schools the College Board" via The Wall Street Journal editorial board — Even as it deletes this academic theorizing, the College Board denies it's reacting to Florida's criticism. The other explanation is that it arrived at a similar conclusion on its own. DeSantis's critics have accused him of trying to erase Black history, though he was doing nothing of the sort. If the revised AP framework was drawn up in December, then the curriculum committee had already decided that none of this nonsense was needed for teaching Black history to high schoolers.
"Matt Gaetz's surprise defense of Ilhan Omar gets a big thing right" via Greg Sargent of The Washington Post — Few members of Congress are as Trumpy as Rep. Gaetz. So, it was remarkable to witness the Florida Republican come to the defense of Rep. Omar, a longtime target of Trump. Republicans want to punish Omar "because they don't like what she has to say," Gaetz said Monday. Though he remains undecided on whether to remove her, he correctly questioned the validity of doing this because "I don't like your viewpoint." In saying that, Gaetz exposed some essential truths about this affair that other Republicans have taken great pains to disguise. Republicans have manufactured a bunch of fig-leaf justifications for removing Omar, but none withstands scrutiny.
"House Republicans wanted to do away with asylum claims, then Miami's Maria Elvira Salazar spoke up" via the Miami Herald editorial board — A proposed Republican "border security" plan, now stalled in the U.S. House, is so extreme that even some members of the party, namely Salazar, have denounced it, saying it jeopardized the U.S. asylum laws and the very idea of this nation opening its arms to those escaping for humanitarian reasons. Currently, refugee status or asylum may be granted to people who have been persecuted or fear they will be persecuted on account of race, religion, nationality, membership in a particular social group or political opinion. Thankfully, HR 29 will not be up for a vote anytime soon and will be back in committee.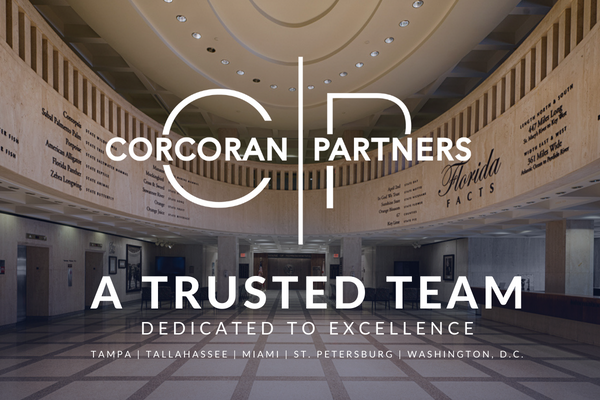 — INSTAGRAM OF THE DAY —
— ALOE —
"NFL icon Tom Brady says he's 'retiring for good' one year after first retirement announcement" via Tom Schad of USA Today — One year to the day after his first retirement announcement, Brady said on social media that he is officially and finally walking away from professional football. "Good morning, guys, I'll get to the point right away: I'm retiring. For good," Brady said in a brief video posted on social media. "I know the process was a pretty big deal last time, so when I woke up this morning, I figured I'd just press record and let you guys know first. I won't be long-winded. You only get one super emotional retirement essay, and I used mine up last year."
To watch Brady's (final) announcement, please click on the image below:
The pleasure and pain of cinephilia: what happened when I watched Groundhog Day every day for a year" via Adam Daniel for The Conversation — Living in lockdown, I was feeling frustration, ennui, and like forward progress had ground to a halt. The circumstances created an opportunity to subject myself to a very unusual challenge: Groundhog Day once a day, every day, for a year. In the first month, my primary engagement was with the narrative. Gradually, my familiarity with the narrative led me to shift focus. Re-watching became about exploration, then cataloging and memorization. Film theorist Barbara Klinger suggests familiar movies have the capacity to become our "friends" and she introduced the term "karaoke cinema" to describe the joy of deep familiarity and quotability, arguing this experience provides the audience with an element of both comfort and mastery. My experience certainly affirms her claims.
— HAPPY BIRTHDAY —
Best wishes to one of Florida's best lobbyists, our friend and Fulton and Anna's mom, Katie Webb of Colodny Fass. Also celebrating today are Matt Bogdanoff and Eric Jontz.
___
Sunburn is authored and assembled by Peter Schorsch, Phil Ammann, Daniel Dean, Ryan Nicol, Jacob Ogles, and Drew Wilson.