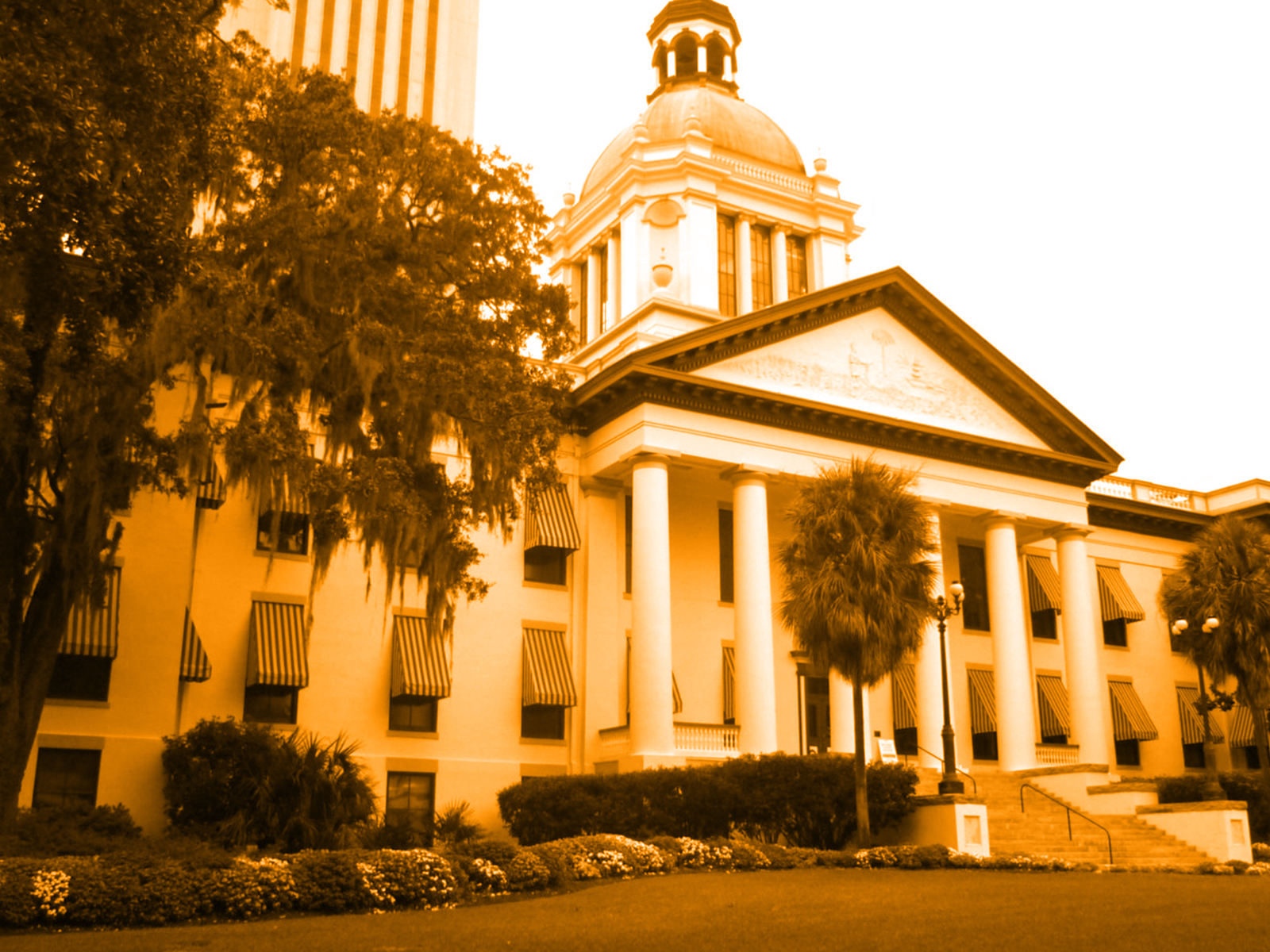 Start the day HOT — with a dose of the best in Florida Politics.
Good Friday morning.
Americans for Prosperity-Florida is sending out "thank you" cards to House Speaker Paul Renner, Rep. Kaylee Tuck — and thousands of voters who live in their districts.
The gesture comes after Renner announced a school choice bill (HB 1) that would allow parents of all income levels to receive a voucher to send their student to a private school next year.
The bill would remove nearly all eligibility parameters on the Family Empowerment Scholarship program, which is currently limited to households earning at or below 375% of the federal poverty level.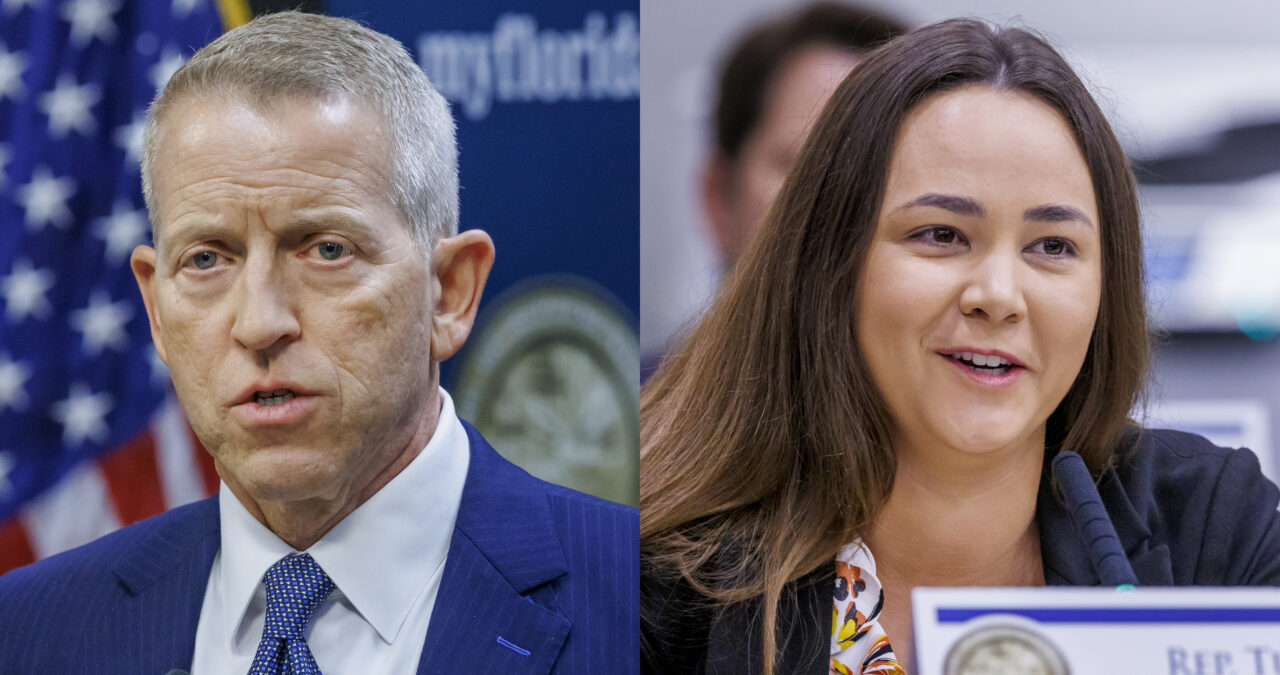 The Speaker's priority is being carried by Tuck, a Lake Placid Republican. It cleared the first of three committee stops last week. Though it has received pushback from Democrats, the bill is expected to breeze through the Republican-dominated state Legislature.
AFP-FL is a staunch advocate for school choice bills and praised the Speaker's priority from the start. AFP-FL state director Skylar Zander described it as "transformational" and shows that Florida "is committed to remaining the champion when it comes to education freedom."
The conservative group said its mail campaign is already underway. The laudatory postcards will be delivered in Renner's House District 19, which covers all of Flagler County and part of St. Johns as well as Tuck's House District 83, which encompasses all of Glades, Hardee, Highlands and Okeechobee counties.
AFP-FL will also run digital ads in both legislative districts.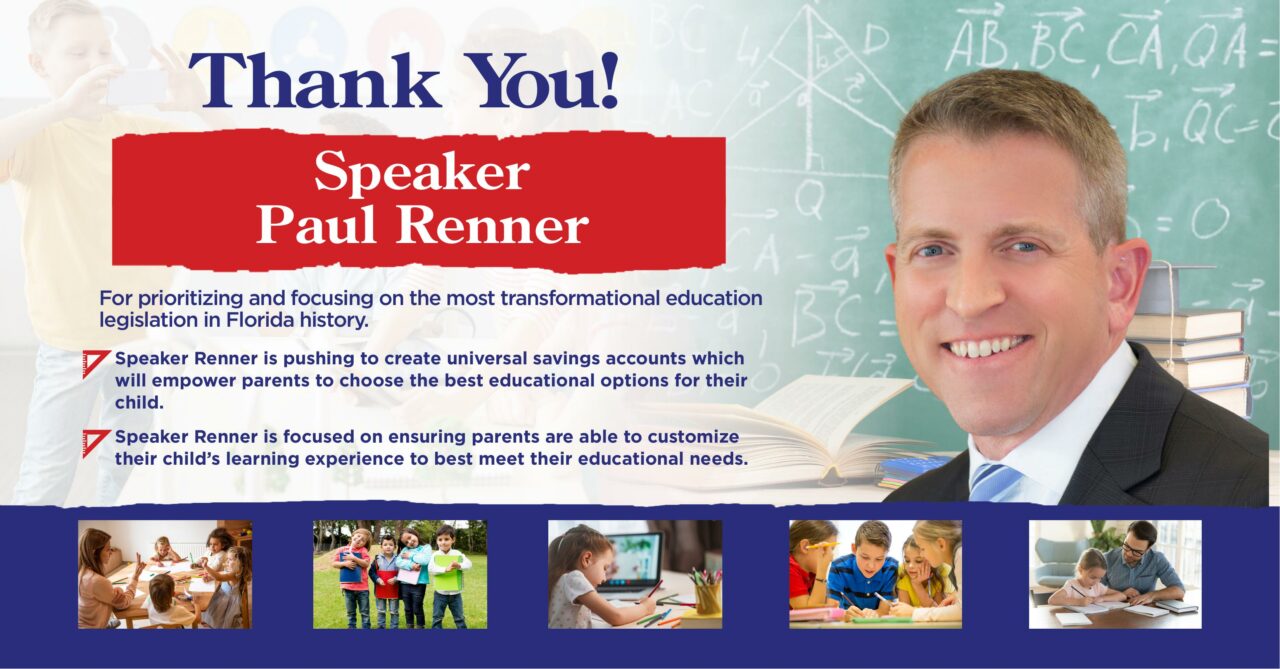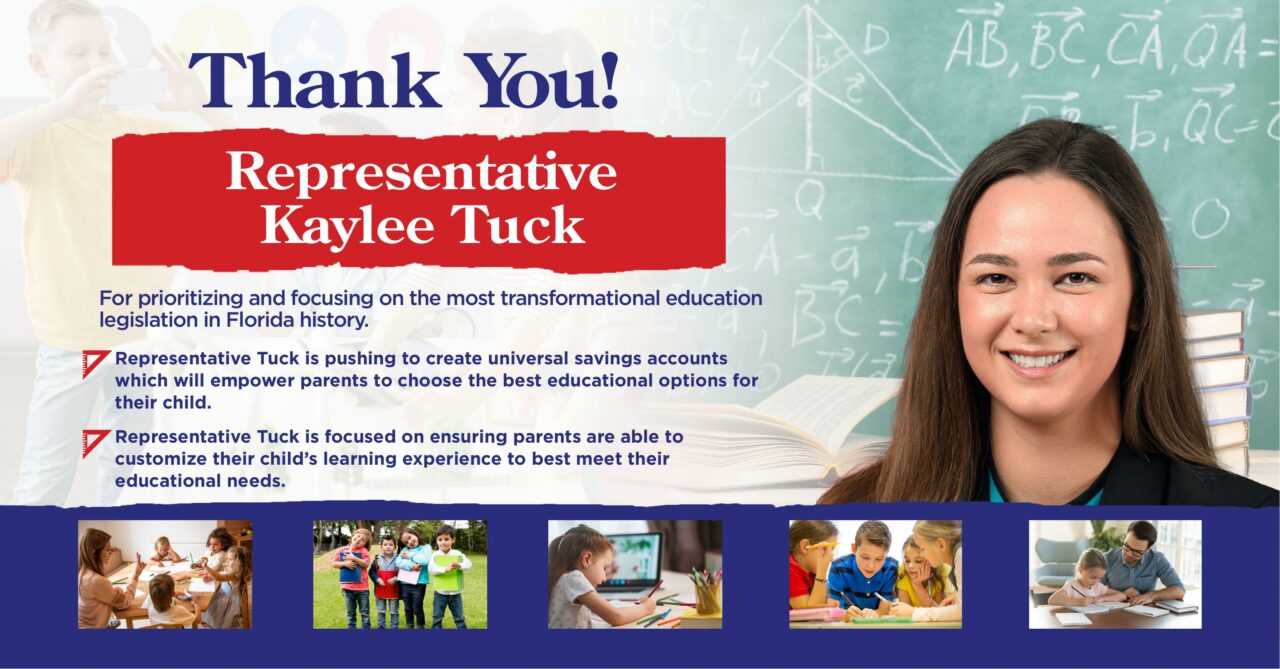 ___
The University of Florida is celebrating another rankings win.
The state's flagship took the No. 4 spot overall in Degree Choices' newly released "Best College Rankings," which rates and ranks colleges based on return on investment.
The ROI is calculated using data from the U.S. Department of Education's Integrated Postsecondary Education Data System (IPEDS) and College Scorecard reports.
It considers mean student earnings 10 years after the first year of study, the net cost of a degree, and how long it takes the average student to pay back the total cost of attending college.
"Our ranking system is different because it is focused entirely on median economic output, or which schools and programs offer students a better chance of higher economic success," Degree Choices said.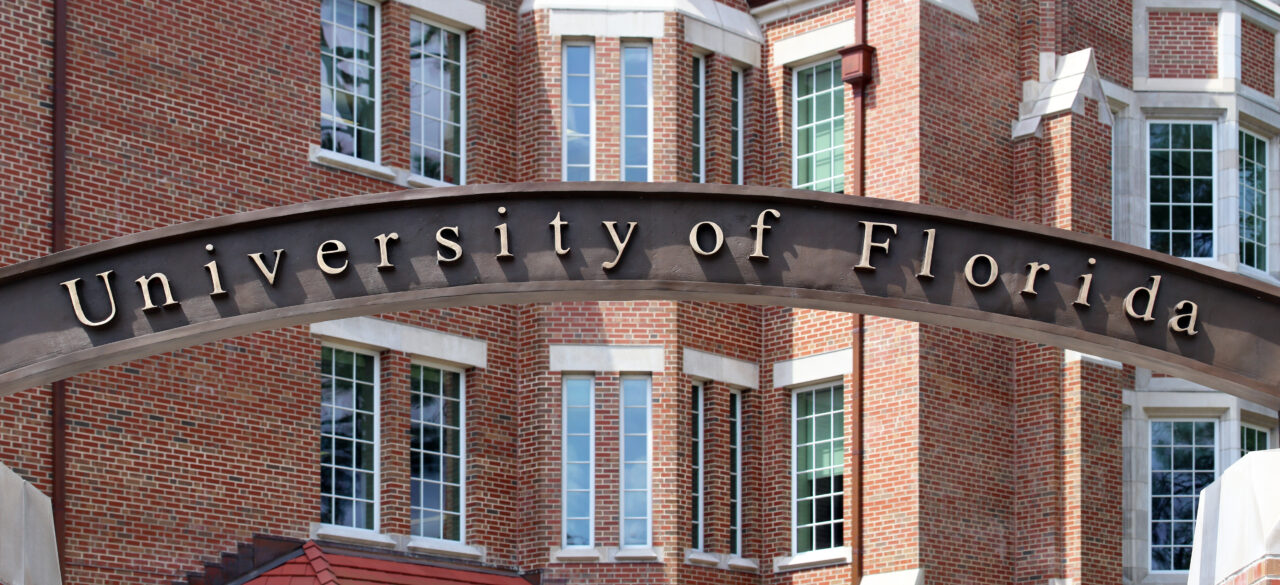 According to Degree Choices, the net cost of a UF education was $5,135 with the payback estimate coming in at under one year. The ranking puts the mean student earnings at $64,463, with a graduation rate of 88%.
The end result is another top-5 ranking for Gator Nation. And, unlike UF's top-5 ranking in U.S. News and World Report's annual list, the "among public universities" qualifier is not attached. That means UF is outpacing vaunted institutions such as Harvard, Stanford and Yale.
If only public schools are considered, UF ranks No. 2. The university also ranked No. 3 in Degree Choices' "Most Affordable Schools" category.
The Degree Choices ranking shows five other Florida universities in the top 50: Florida International University at No. 8, Florida State University at No. 29, the University of Central Florida at No. 30, the University of South Florida at No. 31, and the University of North Florida at No. 43.
___
Alan Lawson, who retired in August as a Justice on the Florida Supreme Court, is teaming up with Paul Huck, Jason Gonzalez, and Amber Nunnally to launch Lawson Huck Gonzalez, PLLC.
The firm's first offices are in Tallahassee and Miami and will focus on litigation, appeals, administrative hearings and government investigations. Several top Florida businesses, trade associations, and state agencies have already engaged the new firm on its first official day of operations.
Huck, the husband of Judge Barbara Lagoa of the U.S. Court of Appeals for the 11th Circuit, previously served as Chief Deputy Attorney General and General Counsel to the Florida Governor, and more recently as a partner in Jones Day's Miami office.

Gonzalez also served as General Counsel to the Governor and often oversees high-profile cases for the government and business community. Gonzalez moved from Shutts & Bowen last month where he served as managing partner in its Tallahassee office and Chair of the firm's appellate practice group.
Nunnally served as a top aide to then-House Speaker Marco Rubio and later clerked for Florida Supreme Court Justice Ricky Polston.
Joining the quartet is a seasoned team of associate attorneys and litigation support staff experienced in complex litigation and appellate matters in federal and state courts throughout Florida.
On Day One, the firm announced it was engaged by several top government and corporate clients: HCA Healthcare Florida, the Florida Chamber of Commerce, Florida Power & Light, NextEra Energy, Publix Supermarkets, Ajax Building Corporation, D.R. Horton, U.S. Institute for Legal Reform, Florida Healthcare Association, CrowderGulf, Florida Department of Transportation, Florida Department of Management Services, Security First Insurance Company, Tower Hill Insurance, and the Greater Miami Expressway Agency.
___
Spotted at Bruce Springsteen's tour opening concert at Amalie Arena: Senate President Kathleen Passidomo, Senate President-to-be Ben Albritton, Teye Carmichael of Smith Bryan & Myers, Johnathan Chapman, CEO of FACHC, Tommy Culligan of Publix, Hayden Dempsey of Greenberg Traurig, Natalie King of RSA Consulting, Will McKinley of Poole McKinley, Ron Pierce of RSA Consulting, Jared Rosenstein of Capital City Consulting.
— SITUATIONAL AWARENESS —
—@JonathanVSwan: (Donald) Trump is now saying tears were flowing from (Ron) DeSantis' eyes while he begged for his endorsement.
Tweet, tweet:
I regret to inform you all that the war on education has reached DeSantis' lectern sign printer. pic.twitter.com/hSyh7Sm5O5

— Brandon Wolf (@bjoewolf) February 2, 2023
Tweet, tweet:
Honored to meet with non-profits in Polk County and support their selfless service of others.

From mentoring children to providing foster families with necessities to care for children, these local non-profits uplift their neighbors in need. pic.twitter.com/I8B123ESdL

— Casey DeSantis (@CaseyDeSantis) February 2, 2023
—@ScottforFLorida: I'm not going to back down. I came up here to serve the people of Florida and regardless of what power play is going on in Washington, that is exactly what I am going to keep doing.
—@RepDonaldPress: 86 Democrats voted against a Republican-led resolution to Denounce Socialism. The next time the Democrats say that Republicans are fearmongering when we call them socialist, remind them of this moment in history when 86 voted against this resolution. We must DEFEAT Socialism.
—@RepMaxwellFrost: The GOP has called Social Security, Medicare, the Affordable Care Act, & even free public schools "socialism" to scare ppl. Today, House R's wasted our time by debating a sham resolution in an attempt to justify cuts to programs that millions of Americans have paid into & earned.
—@JaredEMoskowitz: The Capital is like Hogwarts. I've been sorted into a House and I'm pretty sure the stairs have changed on me.
Tweet, tweet:
.@BretBaier Next time I'm appearing by @Zoom! pic.twitter.com/PAngui3T4y

— Jared Moskowitz (@JaredEMoskowitz) February 2, 2023
—@GregoryGoddard: Congratulations to Rick Scott for putting himself first over his constituents, now leaving the third largest state in the country without a Senator on Commerce to advocate for us
Tweet, tweet:
Groundhog Day news: Punxsutawney Phil sees his shadow— apparent after @AaronPBean sneaks to Pennsylvania to masquerade as a the animal's Victorian-era handler. pic.twitter.com/qYsqUn06UC

— Jacob Ogles (@jacobogles) February 2, 2023
— DAYS UNTIL —
2023 State of the Union speech — 4; 'Ant-Man and the Wasp: Quantumania' premieres — 14; 2023 Florida Chamber Legislative Fly-In — 18; 'Snowfall' final season premieres on FX — 19; city of Tampa Municipal Election early voting begins — 24; DeSantis' 'The Courage to Be Free: Florida's Blueprint for America's Revival' released — 25; 'The Mandalorian' returns — 26; 'Creed III' premieres — 28; The Oscars — 29; Tampa Municipal Election — 32; 2023 Legislative Session convenes — 32; Florida TaxWatch's State of the Taxpayer Dinner — 39; World Baseball Classic finals begin in Miami — 44; Annual Red Dog Blue fundraiser — 46; 'John Wick: Chapter 4′ premieres — 49; 'Succession' Season 4 begins — 53; Tron Lightcycle/Run debuts in Walt Disney World — 60; 'Air' starring Ben Affleck and Matt Damon premieres — 62; Taylor Swift 'Eras' Tour in Tampa — 72; final performance of 'Phantom of the Opera' on Broadway — 72; American Association of Political Consultants Pollies '23 conference begins — 74; 2023 Session Sine Die — 91; 'Guardians of the Galaxy Vol. 3' premieres — 91; Florida Chamber 2023 Leadership Conference on Safety, Health & Sustainability — 95; Florida TaxWatch's Spring Meeting — 103; 'Fast X' premieres — 104; Florida Chamber 2023 Florida Prosperity & Economic Opportunity Solution Summit — 112; 'Spider-Man: Across the Spider-Verse' premieres — 119; Florida Chamber 2023 Florida Learners to Earners Workforce Solution Summit — 144; 'Indiana Jones and the Dial of Destiny' premieres — 147; 'Mission Impossible: Dead Reckoning — Part One' premieres — 161; Florida Chamber 37th Annual Environmental Permitting Summer School — 167; Christopher Nolan's 'Oppenheimer' premieres — 169; 'Captain Marvel 2′ premieres — 176; 2023 Florida Chamber Annual Meeting & Future of Florida Forum — 262; 'Dune: Part Two' premieres — 274; 'Spider-Man: Across the Spider-Verse' Part 2 premieres — 421; 'Kingdom of the Planet of the Apes' premieres — 476; Opening Ceremony of the 2024 Olympic Games — 539; 'Thunderbolts' premieres — 539; 'Blade' reboot premieres — 581; 'Deadpool 3' premieres — 644; 'Fantastic Four' reboot premieres — 722; 'Avengers: The Kang Dynasty' premieres — 819; 'Avengers: Secret Wars' premieres — 1,008.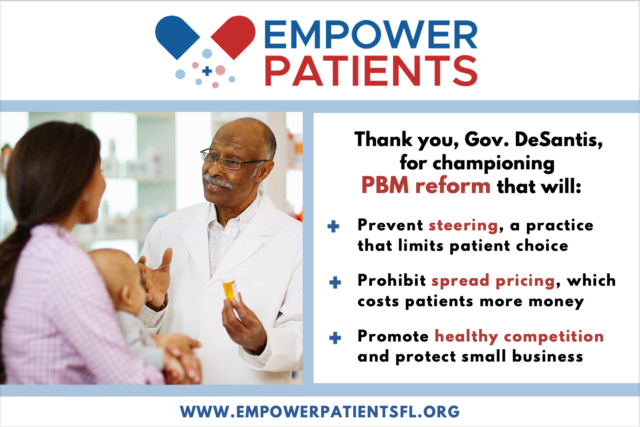 — TOP STORY —
"Florida eyes more changes to voting laws ahead of 2024" via Gary Fineout of POLITICO — The office of Florida's top election official, Secretary of State Cord Byrd, has come up with a list of possible changes included in a recent report that the Republican-controlled Legislature could enact this spring. His office, however, is not recommending new identification requirements strongly opposed by the state's local Election Supervisors.
Some changes outlined by the department in a 60-page report handed over to state lawmakers late Wednesday include requiring that Election Supervisors verify the signature of a voter who signs a request for a mail-in ballot, even though some local election officials already do that.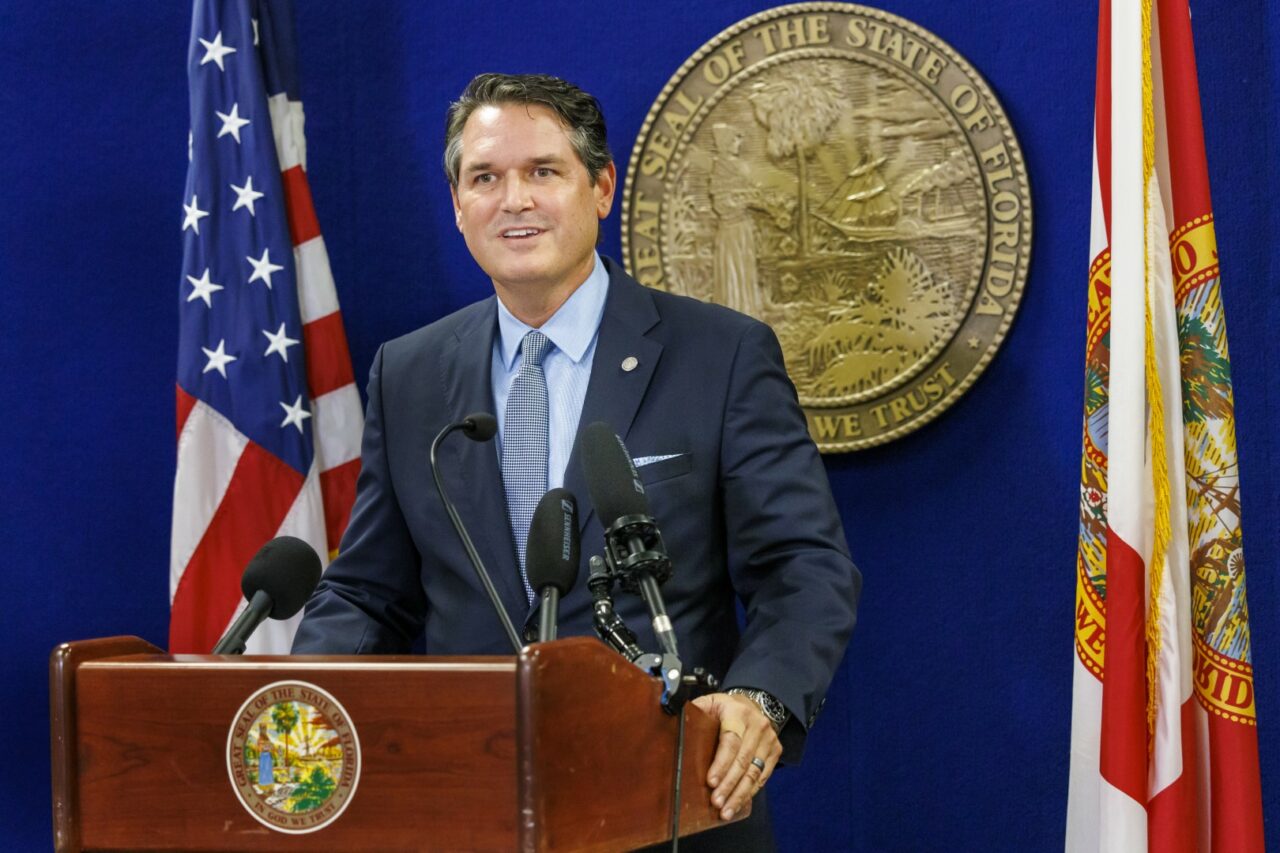 "The Department recommends building on the election integrity measures adopted recently to enhance the security of the vote-by-mail process," states the report.
Some of the recommendations could trigger another partisan firestorm from Democrats suspicious of proposals taking aim at mail-in voting.
Republicans in Florida for many years had dominated mail-in voting in the state, but that shifted over the past few cycles, especially during the COVID-19 pandemic. During the 2022 elections, about 2.7 million Floridians voted by mail, with 43% of the ballots cast by Democrats compared with 36% from Republicans. Since the 2020 Election — where Trump repeatedly criticized mail-in voting — GOP legislators in the Sunshine State have pushed through several changes to mail-in voting, many of them at the insistence of DeSantis.
Democrats and voting rights groups widely criticized a 2021 law that place a two-ballot limit on how many mail-in ballots someone could gather for elderly or sick voters.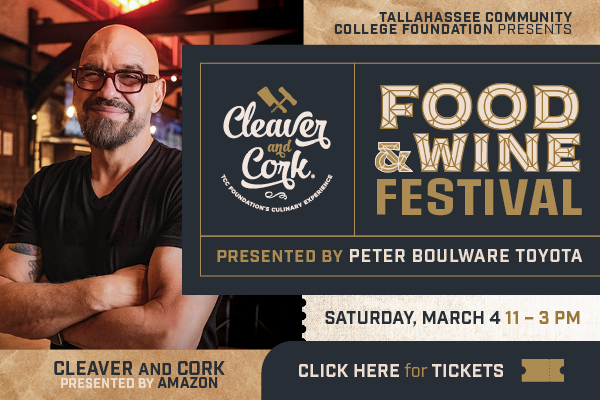 — DESANTISY LAND —
"Ron DeSantis stops in Milton to announce $144M in rural Florida broadband funding" via Jim Little of the Pensacola News Journal — DeSantis announced $144 million in grant awards for rural broadband projects across the state of Florida and made a stop in Milton to personally hand the check for a $2.3 million award for Santa Rosa County officials. The $2.3 million award was the first of 58 projects in 41 counties that DeSantis and the Florida Department of Economic Opportunity announced that won grants first round of funding the state's rural broadband program. "This will benefit many, many under and unserved homes and businesses all throughout the state of Florida," DeSantis said, speaking to a crowd of supporters gathered at the Imogene Theatre in downtown Milton.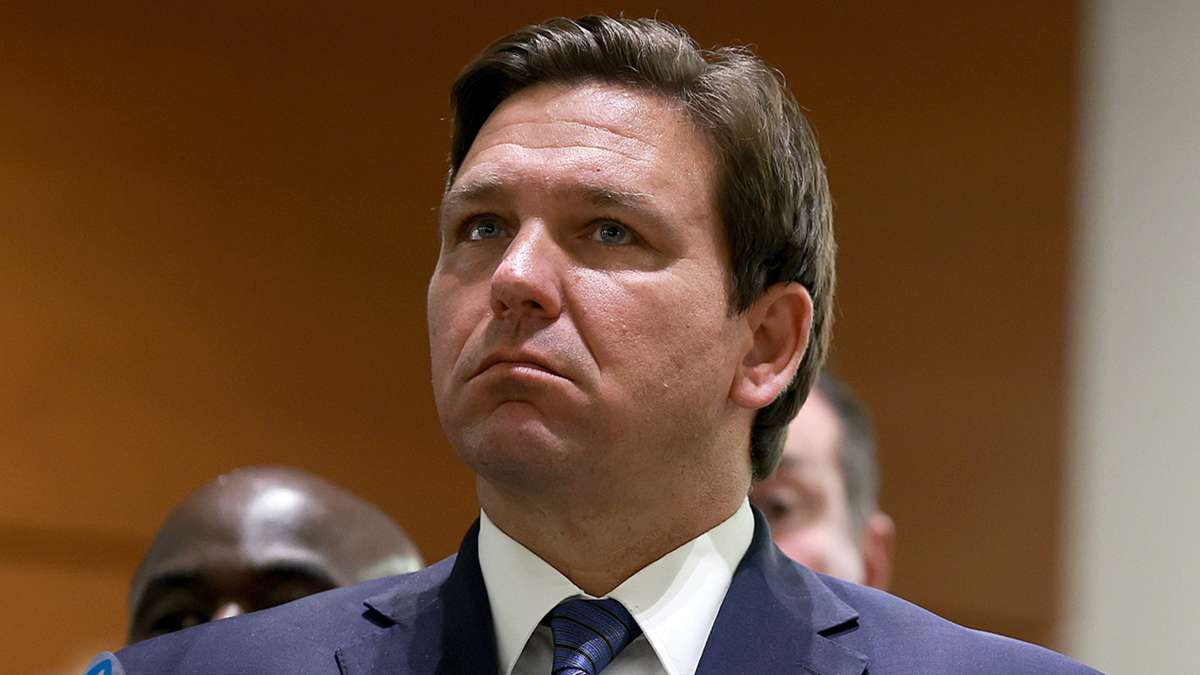 "DeSantis wants to add more money to controversial migrant relocation program" via Douglas Soule of the Tallahassee Democrat — DeSantis wants to pump more money into his migrant relocation program, which has drawn nationwide attention and controversy, as well as a multitude of legal challenges. In his budget proposal for next year, he is requesting $12 million to relocate undocumented migrants. He got the same amount last year. In September, DeSantis transported nearly 50 Venezuelan migrants from Texas to Martha's Vineyard, Massachusetts. "I think we've had a deterrent effect, and I think people are sick of having an open border with no rule of law in this country," DeSantis said.
"DeSantis says he will call Special Session on Disney's Reedy Creek, other issues" via Lawrence Mower of the Tampa Bay Times — DeSantis said lawmakers will return to Tallahassee as soon as next week to continue his fight against The Walt Disney Co. after it opposed Florida's Parental Rights in Education legislation last year, called the "don't say gay" law by critics. During a news conference Thursday, DeSantis said lawmakers will get rid of Disney's control over the Reedy Creek Improvement District, a special taxing district legislators gave to Disney in 1967. Although lawmakers hastily passed a bill last year dissolving Reedy Creek and five other special districts, it left critical issues unresolved and does not take effect until June 1 this year.
"Donald Trump claims DeSantis shed actual tears while begging for his endorsement" via Bess Levin of Vanity Fair — Trump told conservative radio host Hugh Hewitt that he was single-handedly responsible for getting DeSantis elected as Governor in 2018. While this is a claim Trump has made before, this time he added a bit more flourish to the story. "Ron DeSantis got elected because of me," he told Hewitt. "You remember, he had nothing, he was dead, he was leaving the race, he came over and he begged me, begged me, for an endorsement. He was getting ready to drop out …. He said, 'If you endorse me, I'll win,' and there were tears coming down from his eyes."
"Bill would let judges override juries and impose death penalty" via Romy Ellenbogen of the Tampa Bay Times — Florida could soon be the only state where a judge could override a jury's recommendation for a life sentence and give the death penalty instead, under proposed legislation to recraft Florida's capital punishment system. In identical bills filed by Rep. Berny Jacques and Sen. Blaise Ingoglia, the legislation proposes that "notwithstanding the recommendation of the jury," the court can "enter a sentence of life imprisonment or death." The language is nearly identical to Florida's previous statute, which allowed judicial override until 2016, when the Legislature reworked the statute following a U.S. Supreme Court ruling that said judges had too much power, instead of juries, when it came to the death penalty.
"Bills crack down on tele-dental care" via Christine Jordan Sexton of Florida Politics — State Sen. Jim Boyd wants to improve the dental care Florida residents receive via telehealth. Boyd said he filed SB 356 because Florida dentists are having to treat patients who have developed problems after ordering dental devices. He said steps need to be taken to protect patients. The bill would require telehealth dental providers to work with a "dentist of record" who remains primarily responsible for all dental treatment of the patient. The bill makes clear that dentists of record could be disciplined or lose their licenses if they failed to review the patient's most recent diagnostic, digital or X-ray images before a diagnosis and correction of badly aligned teeth or initial use of an orthodontic appliance.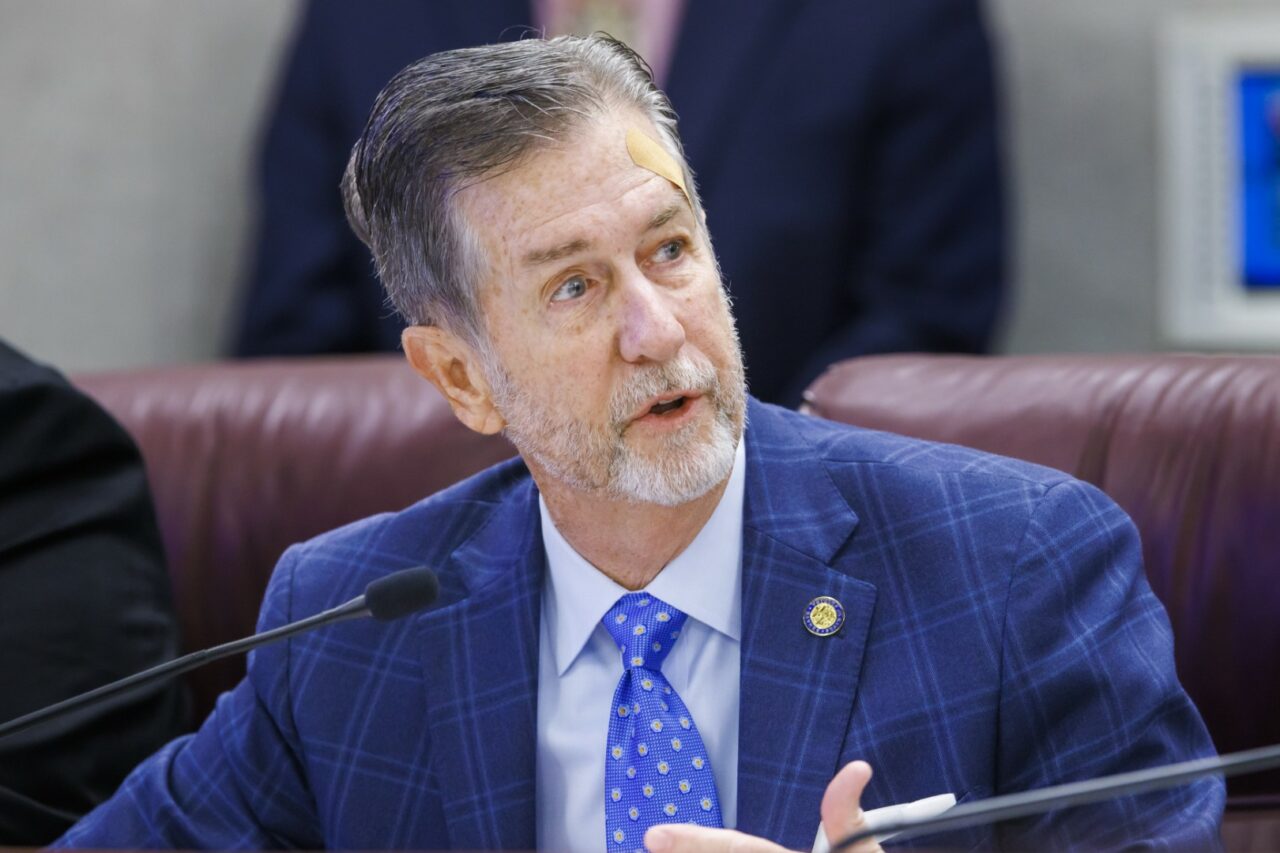 "Keys' state legislators seeks $20M annually for environmental projects" via Jim McCarthy of Keys Weekly — Legislation sponsored by Jim Mooney and Ana Maria Rodriguez, House Bill 135 and Senate Bill 54, requests $20 million annually for the Florida Keys Stewardship Act that funds nearshore water projects and acquisition of environmentally-sensitive land. Funds would be issued to the state Department of Environmental Protection, and then sent to local municipalities to use for projects including stormwater and canal restoration. The Senate's Environment and Natural Resources Committee passed the bill Jan. 17 via a 9-0 vote. Rodriguez, who serves as committee chair, said the bill's passage through the first committee is "groundbreaking."
"Student idea for mandatory, lifesaving poster in school cafeterias inspires Dan Daley bill" via Anne Geggis of Florida Politics — The Democracy in Action contest not only served as Rep. Daley's catapult into a legislative career, but it also resulted in a bill that could save lives. The Sunrise Democrat has filed legislation Wednesday (HB 585) that would require posters in public school cafeterias with step-by-step instructions on how to save the life of a conscious choking victim. The idea for the bill came from McArthur High School students in Hollywood who were part of the same contest, the Democracy in Action Initiative, that Daley entered when he was a student at Marjory Stoneman Douglas High School.
"Left lane drivers could face penalty if this bill becomes law" via Eric Glasser of WTSP — If House Bill 421 were to become law, the Sunshine State would join just eight others where cruising in the left lane is illegal except when passing slower traffic. Proponents point to statistics that show drivers having to slow down and change lanes is more dangerous than speeding. U.S. Department of Transportation research shows the strongest predictor of an accident happening is the relative change from the average traffic speed, and a car going 5 mph slower than surrounding traffic has a greater chance of causing an accident than a car going 5 mph faster.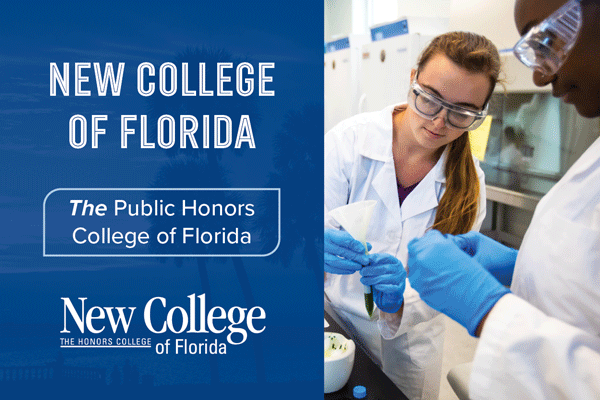 — MORE LEGISLATIVE —
"Webster Barnaby endorses Randy Fine for Senate" via Jacob Ogles of Florida Politics — State Rep. Barnaby is throwing his support behind Fine for Senate. Fine, a current state Representative and a Palm Bay Republican, last month announced his candidacy for the open Senate District 19 seat. Barnaby, a Deltona Republican, serves with Fine now in the state House. "Randy Fine is a principled leader and a leader we need in the Florida State Senate," Barnaby said. "I encourage the community of Brevard County to support and vote for my friend, Randy Fine for State Senator."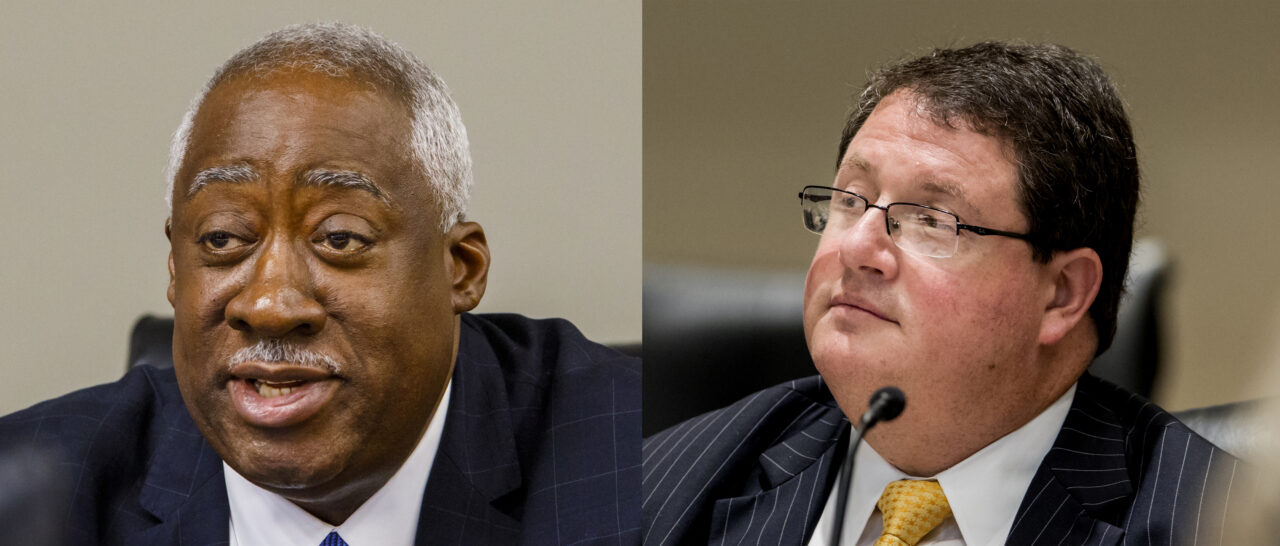 "Charlie Stone claims NRA endorsement, but one hasn't been issued in HD 24 race" via Jacob Ogles of Florida Politics — Stone hasn't served in the Florida Legislature since 2020. And the National Rifle Association hasn't issued an endorsement in the House District 24 Special Election. But as he runs to return to the House, a new mailer from Stone lists himself as "Our State Representative," and it states he's endorsed by the NRA, using the organization's official seal. Five Republican candidates have qualified for the March 7 Republican Primary in the Special Election to replace resigned Rep. Joe Harding.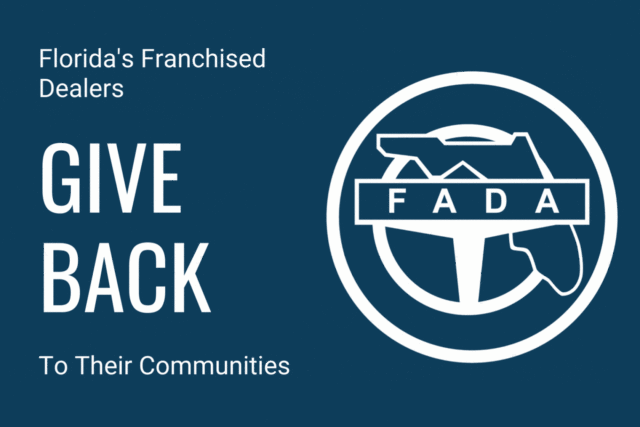 — STATEWIDE —
"As fentanyl deaths surge, state leaders and advocates disagree how to fight overdoses" via Ana Goñi-Lessan of the Tallahassee Democrat — While state GOP leaders continue to push zero-tolerance, law-and-order legislation to curb overdose numbers, drug-user advocates and some Democrats are backing harm reduction methods, like fentanyl test strips. Both sides agree, however, that the most alarming trend in overdoses is surging deaths among children and teens. In 2020, 33 children died in Florida from an accidental overdose with fentanyl as the cause or present at the time of death. In 2021, that number rose to 46.
"Eligibility for 200,000 kids on Medicaid reviewed as federal money dries up" via Arek Sarkissian of POLITICO Pro — At least 200,000 children could lose Medicaid coverage as Florida regulators redetermine participants who became eligible for free health care during the COVID-19 pandemic. The children are among 900,000 Medicaid recipients whose eligibility will be reviewed by the Florida Department of Children and Families as extra federal funding for the pandemic ends April 1. DCF will begin a final review of each of those individuals in March and Assistant Secretary Casey Penn said Thursday the process will take more than a year. "We will check eligibility for every adult and every child," Penn said. "We're not saying they are not eligible now — they just were not eligible at the time."
"Casey DeSantis awards $50,000 to nonprofit organizations through Hope Florida fund" via Michelle Vecerina of Florida's Voice — First Lady DeSantis surprised five Polk County nonprofit organizations with $10,000 each through the Hope Florida Fund. "Florida's nonprofits work selflessly to uplift and alleviate the needs of their communities," DeSantis said. "Today, I was honored to award funding to these deserving organizations. I cannot emphasize enough how grateful we are for caring nonprofit leaders and volunteers who step in to support children and families through life's challenges. We hope that today's funds help these good people continue their impactful work."
"Families for Safe Schools group, parents against conservative policies, to disband" via Finch Walker of Florida Today — COVID-19 was raging across Florida with the Delta variant as summer 2021 came to a close. DeSantis had issued an executive order that prohibited school boards from putting mask mandates back in place. Without vaccines widely available to kids yet, Brevard Public Schools went against the order. At school board meetings often filled with anger over that decision, parents Jabari Hosey, Kim Hough and a small group of others wanted their voices heard. They later formed a nonprofit, Families for Safe Schools, that regularly took the opposite views of conservative groups like Moms for Liberty as education became increasingly polarized over issues such as LGBTQ policies, history classes and book bans.
"Conservation group pressures lawmakers over right to hunt" via Humberto Sanchez of Pluribus News — A conservation nonprofit organization run by a veteran conservative strategist will kick off a new six-figure digital ad campaign pressuring lawmakers in four red states to add right-to-hunt provisions to their state constitutions. The International Order of T. Roosevelt, a 501(c)(3) group based in Scottsdale, will launch the ad campaign in Iowa, Florida, Ohio and South Dakota, according to plans shared first with Pluribus News. Luke Hilgemann, who runs the group after a tenure at Americans for Prosperity, said the number of hunters and fishermen has declined in recent decades, and the slide threatens conservation funds.
"Athletes may soon be required to submit their menstrual history to schools" via Sommer Brugal and Andrew Fernando of the Miami Herald — A proposed draft of a physical education form in Florida could require all high school student-athletes to disclose information regarding their menstrual history, a move that's already drawing pushback from opponents who say the measure would harm students. The draft proposes making currently optional questions regarding a student's menstrual cycle mandatory. The form, if approved, would ask students if they've had a menstrual cycle and if so, at what age they had their first menstrual period, their most recent menstrual period and "how many periods [the student has] had in the past 12 months."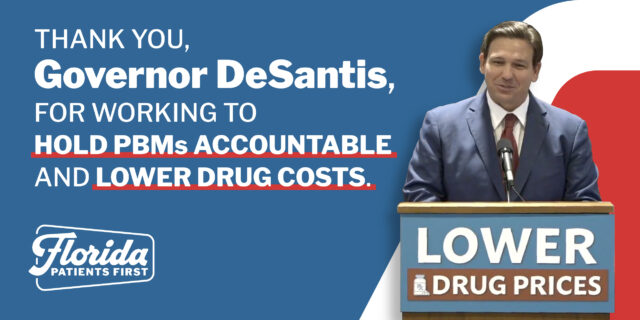 — D.C. MATTERS —
"Social Security, Medicare cuts sidelined in debt-ceiling talks" via Lindsay Wise of The Wall Street Journal — Republicans are backing away from proposals to reduce spending on Social Security and Medicare as they enter talks with Democrats over raising the nation's borrowing limit, sidelining, for now, a politically perilous fight over how to best firm up the finances of the popular benefit programs. House Speaker Kevin McCarthy has said he wants to slash federal spending in exchange for voting to raise the debt ceiling, but in recent days he stressed publicly and privately that he isn't seeking cuts to Social Security and Medicare. Democrats for weeks have pressed Republicans to provide more specifics of what they plan to cut while warning against entitlement-eligibility changes some GOP lawmakers had sought to tie to a debt-limit deal.
"GOP Attorneys General sue Labor Department over ESG rule" via Ellen Meyers of Roll Call — A group of 25 Republican Attorneys General sued Labor Secretary Marty Walsh and the Labor Department over a Joe Biden administration regulation that gives retirement plan sponsors more freedom to consider environmental, social and governance factors when selecting investments. The final rule, which went into effect this week, stays in force during the legal challenge, as the financial services industry ramps up an effort to offer ESG-focused retirement plans to more Americans. The complaint argues that the department's rule undermines key protections for retirement savings and oversteps the department's statutory authority under a 1974 law known as the Employee Retirement Income Security Act, which governs a broad range of retirement and health benefit plans.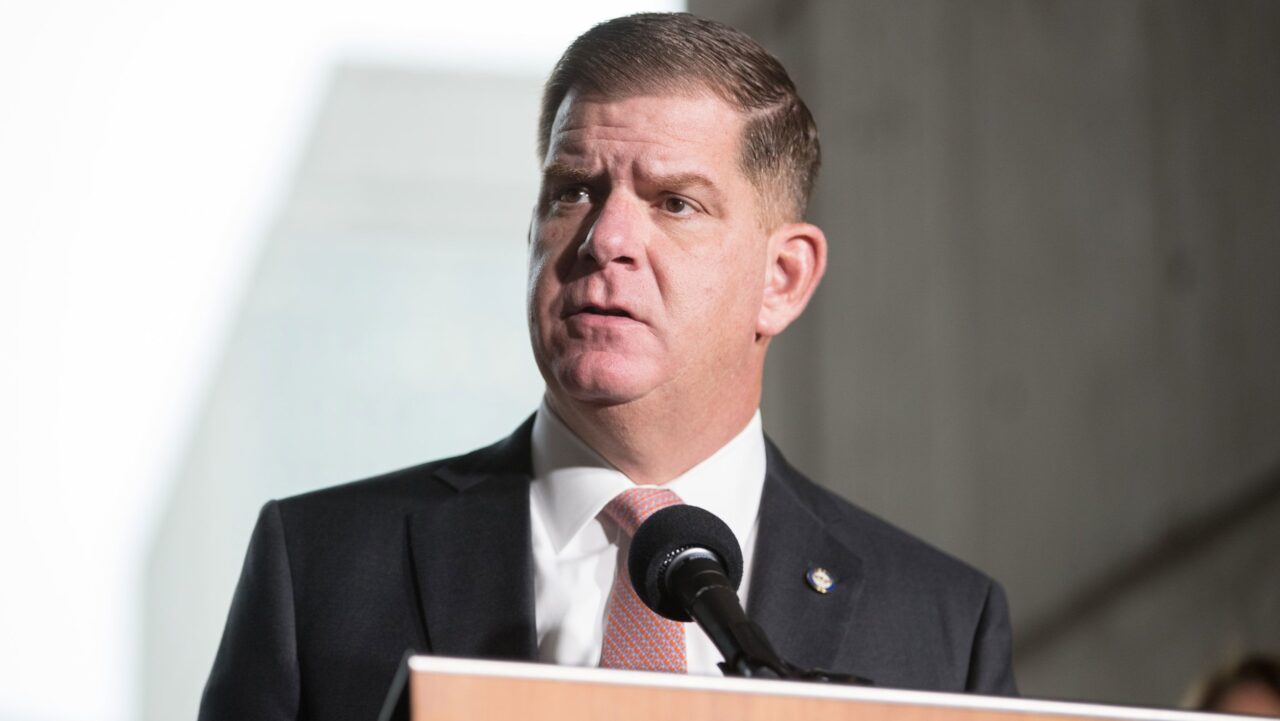 "Rick Scott off Commerce Committee, casts move as retribution by Mitch McConnell" via Jacob Ogles of Florida Politics — U.S. Sen. Scott won't keep his seat on the Senate Commerce Committee in the new Congress. The Naples Republican said he believes he was stripped of the assignment in an act of retribution. Scott told Florida Politics he characterized losing his Commerce seat as a punitive act. "This is what happens when you challenge leadership," Scott said. "It was McConnell's decision to remove someone who has actually run businesses and ran the third largest state from a committee I've served on for four years. You'll have to ask him why."
"María Elvira Salazar bill condemning 'horrors of socialism' clears House with 86 no votes" via Jesse Scheckner of Florida Politics — A U.S. House resolution describing and condemning the "horrors of socialism" is on its way to the Senate. The bill, introduced by Republican U.S. Rep. Salazar and co-sponsored by 107 other House members, including House Majority Leader Steve Scalise, cleared the chamber floor Thursday by a 328-86 vote. Every "nay" vote came from Democrats. Another 14 Democrats refused to take a side and voted "present." Six Representatives, three from each party, did not cast votes. The bill, a clone of legislation Salazar filed in July 2021, calls for no tangible action.
"Jared Moskowitz calls for panel to combat 'troublesome rise' in antisemitism" via Jesse Scheckner of Florida Politics — U.S. Reps. Moskowitz and Josh Gottheimer of New Jersey are calling for a new panel to fight a "troubling rise in antisemitic rhetoric and violence both at home and abroad." In a Thursday letter to Republican House Speaker Kevin McCarthy, the Democratic lawmakers cited several examples, including statements rapper Kanye West made denying the Holocaust and a spate of Nazi messaging across Florida, as evidence that there is a need for action. "Left unchecked, this hate poses a direct threat not only to the Jewish community but the entirety of our society as it creates division and sows discord," they wrote.
"Florida congressional leaders seek help for seasonal crop producers" via Jacob Ogles of Florida Politics — Florida congressional leaders say the federal government must protect the state's seasonal crop exports. Now members are working across the aisle to combat what they characterize as Mexico's unfair trade practices. U.S. Sens. Rubio and Scott reintroduced the Defending Domestic Produce Production Act. The Republican's bill would grant seasonal fruit and vegetable growers the ability to seek relief from unabated foreign imports. U.S. Reps. Vern Buchanan and Darren Soto introduced companion legislation in the House.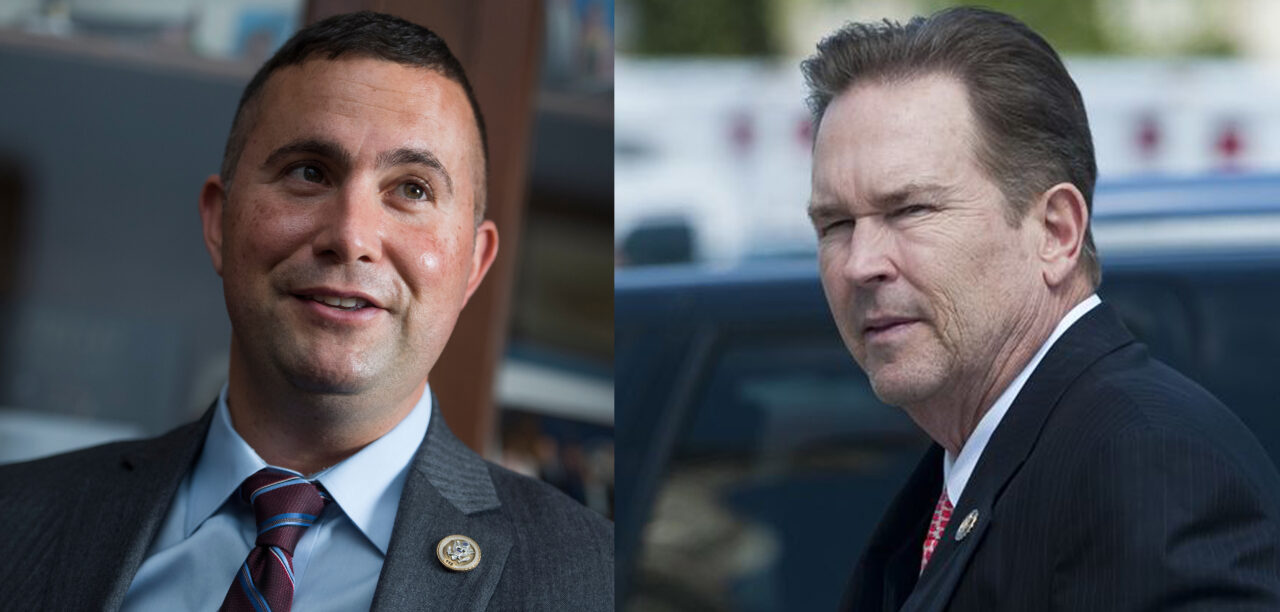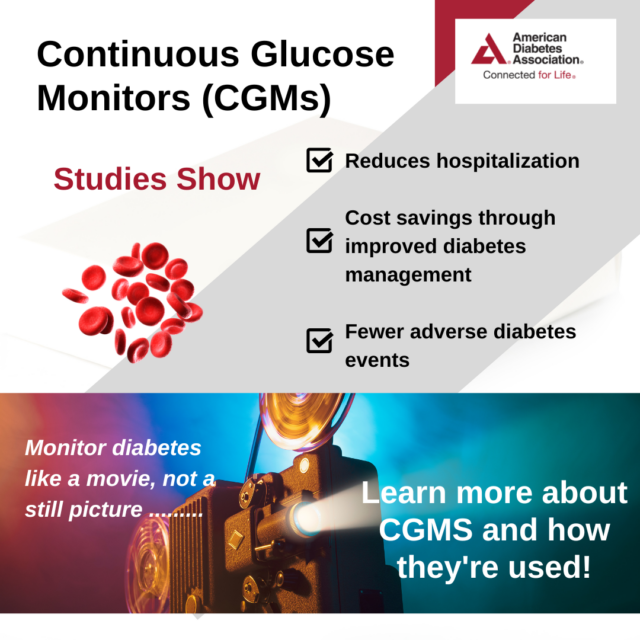 — EPILOGUE TRUMP —
"How Trump's unusual Presidential comeback could go" via Geoffrey Skelley of FiveThirtyEight — Trump's comeback campaign is unprecedented since the contemporary nomination system took shape in the 1970s. Yet in the broader history of presidential elections, his comeback effort is unusual — but not unheard of. Like Ulysses S. Grant in 1880, Trump could attract ample support for his party's nomination but ultimately fall short after a majority of Republicans coalesce around an opponent. Alternatively, after seeking his party's nomination, Trump could abandon the GOP and launch a third-party bid, as Theodore Roosevelt did in 1912. Or Trump could win his party's nomination, as Grover Cleveland did in 1892 and maybe even reclaim the White House.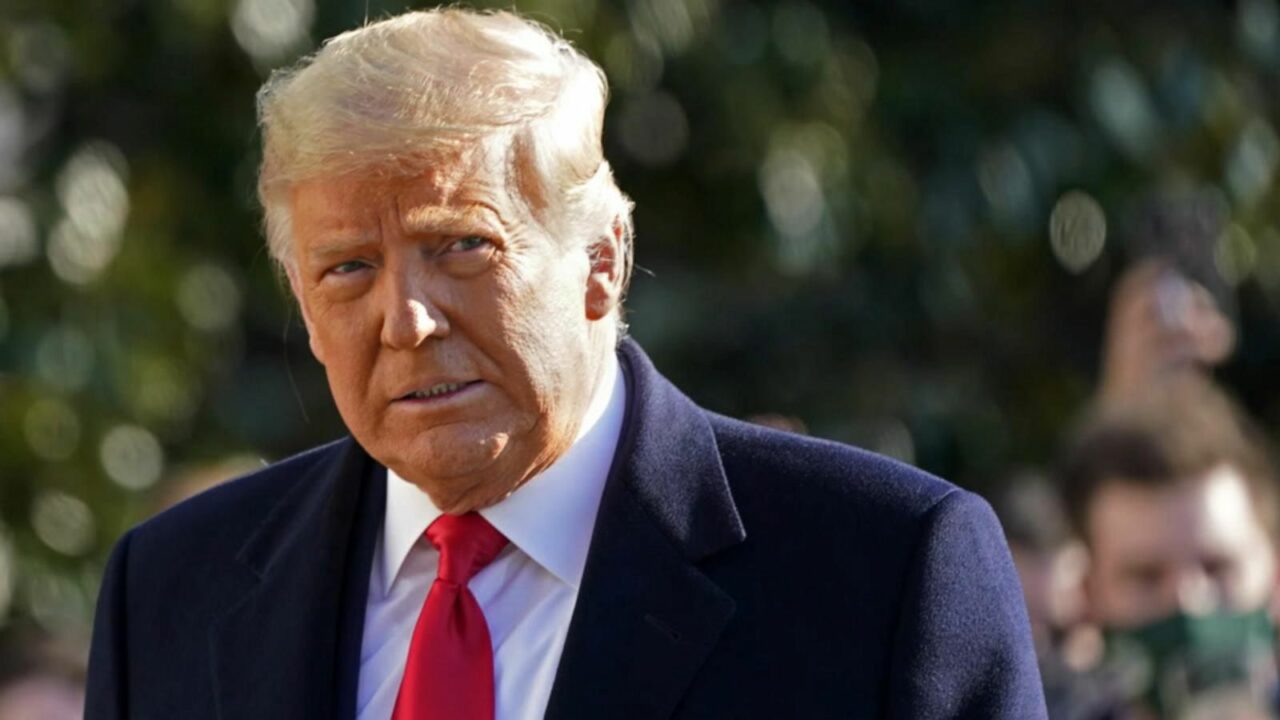 "Trump's Republican opponents are making a painfully obvious mistake" via David Byler of The Washington Post — High-ranking Republicans don't want Trump to be their 2024 nominee. But they're afraid he'll win by recycling his 2016 strategy, carving out a populist base, keeping the anti-Trump majority divided between multiple opponents and emerging as the winner. These GOP leaders don't realize that Trump has changed over the past eight years and so have his opponents. They're wading into a completely new race, yet they're still preparing themselves for 2016. Trump's 2016 campaign was an insurgency. Instead, he's hosting small events in early Primary states and courting the state and local establishments, just like a more typical front-runner would.
"Trump won't commit to backing the GOP nominee in 2024" via Michael C. Bender of The New York Times — Trump refused to say he would support the next Republican presidential nominee if it was not him, exposing a potential quagmire along the party's path toward reclaiming the White House in 2024 and showcasing, once again, Trump's transactional spin on political loyalty. In a radio interview Thursday, the conservative commentator Hugh Hewitt asked Trump if he would support "whoever" wins the party's nomination next year. Mr. Trump announced his third presidential campaign in November and faces a number of potential Republican challengers. "It would depend," Trump said, adding, "It would have to depend on who the nominee was."
"Trump's financial situation is even shakier than we knew" via Roger Sollenberger of The Daily Beast — When Trump left office in early 2021, he was apparently on much thinner financial ice than almost anyone knew. That revelation may help explain some of the financial and political moves Trump has made in the intervening years. Snowballing legal fees, along with other possible legal settlements and judgments, threaten to consume the cash pile he needs to bankroll his business activity, as well as fund a lavish lifestyle and maintain his image of excess, an emperor atop a golden toilet. How big is that cash pile, exactly? It appears Trump, depending on interest rates, may have had immediate access to anywhere between $30 million and $100 million, with that amount itself scattered across hundreds of entities.
"Trump raises nightmare scenario for GOP as he lashes out at potential Primary foes" via Stephen Collinson of CNN — Trump is raising the nightmare scenario for Republicans in the 2024 Presidential Election, that he might refuse to endorse the party's nominee if he loses his Primary race. Trump's warning comes as he escalates efforts to try to scare off or damage potential party rivals who are maneuvering ahead of their own possible campaign launches as a so-far-sleepy GOP contest bursts into life. Specifically, Trump is turning on DeSantis, former South Carolina Gov. Nikki Haley and his former Secretary of State, Mike Pompeo. These veiled threats foretell his likely attempts to stigmatize their brands in the eyes of Republican Primary voters and mirror his successful 2016 caricaturing of rivals. So far, however, his scare tactics aren't working.
"Trump declines to say if he'll support eventual 2024 GOP presidential nominee" via Mariana Alfaro of The Washington Post — Trump refused to say whether he'll commit to backing the 2024 GOP presidential candidate if it's not him, injecting uncertainty into Republican hopes of reclaiming the White House next year. Trump's unwillingness to deliver a full-throated endorsement of the eventual nominee stood in contrast to other leading Republicans, including some critics of Trump, who have promised to support the GOP nominee even if it's Trump. Trump's comments echo a response he gave Fox News's Brett Baier during a 2016 GOP Primary debate. "It would have to depend on who the nominee was."
"Hunter Biden calls for criminal probes into Trump allies over laptop" via C. Ryan Barber and Annie Linskey of The Wall Street Journal — A lawyer for Hunter Biden urged state and federal prosecutors Wednesday to investigate prominent allies of Trump and others who accessed and disseminated the contents of his laptop, alleging they broke the law in an effort to "weaponize" the personal data of Joe Biden's son during the 2020 Election. Hunter Biden's legal team alleged that a Delaware computer store owner, John Paul Mac Isaac, unlawfully accessed Hunter Biden's personal data without his consent and distributed copies to the "political enemies" of Joe Biden.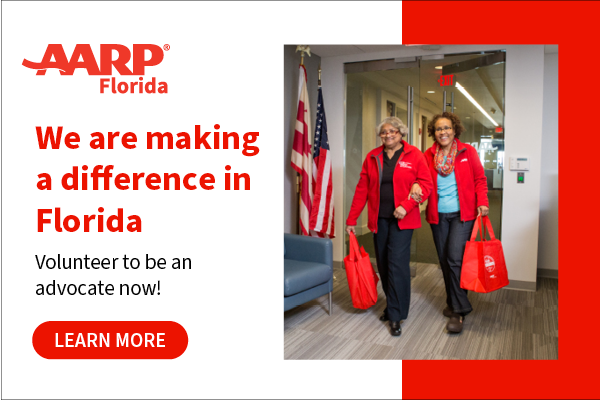 — LOCAL: S. FL —
"Billionaire Ken Griffin wants to move a historic home off his Miami property. Preservationists aren't happy." via Katherine Clarke of The Wall Street Journal — A proposal by Griffin to relocate a historic home on a site he bought in Miami's Coconut Grove for $106.875 million last year has become controversial in the community. Preservationists say a property of that level of historic designation, built around 1913 for the three-time presidential candidate and onetime Secretary of State William Jennings Bryan and listed on the National Register of Historic Places, shouldn't be moved, outside of extreme circumstances. Griffin says moving the home, possibly to a city-owned site, would allow the public access to it for the first time since it was built over a century ago.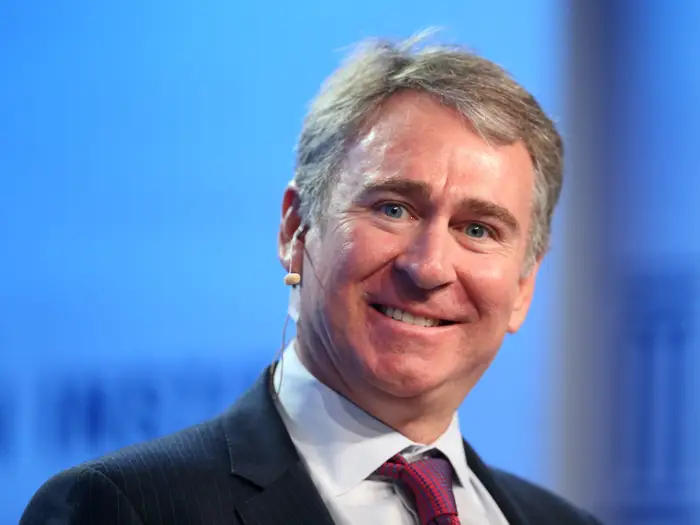 "Leave signs and insults at home: Palm Beach County School Board could clamp down on speakers" via Katherine Kokal of The Palm Beach Post — Parents and community members coming to speak their minds about Palm Beach County schools will likely be subject to new rules, including being barred from bringing signs and flags to school board meetings and from directly addressing or insulting individual members of the school board. School Board members Wednesday discussed several new proposed rules for public comment and decorum. The changes come after three years of school board meetings where tensions have run high over topics ranging from face masks to school boundaries to new guidance on supporting LGBTQ+ youth.
"A 40th municipality in Palm Beach County? Village of Loxahatchee gains momentum" via Mike Diamond of The Palm Beach Post — Palm Beach County's legislative delegation has unanimously voted to support a bill that could lead to the creation of the county's 40th municipality, the village of Loxahatchee. Supporters of the move to incorporate say it will allow residents in The Acreage and parts of Loxahatchee to have their own zoning, preserve the region's agricultural lifestyle and gain added tax revenue. "We are very pleased," said Bob Morgan, president of the Acreage Landowners Association, of the legislative delegation's decision to support the bill. "This is all about letting the people make a decision as to what they want to do."
"A migrant boat ended up on a public beach. Then a Florida Keys condo leader was arrested" via David Goodhue of FL Keys News — A part-time Florida Keys resident faces an unusual "felony littering" charge after police say he pushed an abandoned Cuban migrant boat off the property of the oceanfront condominium where he has a home, and it ended up on a public beach. The incident happened in November in the small Middle Keys town of Key Colony Beach, but police officers arrested George Freitag, an attorney from New York, on a warrant last Wednesday following an investigation. Freitag, who could not be reached for comment, was released on a $1,000 bond later that day, according to county online jail records. Information about his legal counsel was not immediately available.
"Marc Caputo leaves NBC News one week after gloating about evicting tenant" via Chris Thompson of Defector — Caputo announced Tuesday that he is leaving his job at NBC News. This sudden career change comes one week after Caputo spent a day chronicling on Instagram his recent eviction of a tenant renting a home Caputo owns in Key West, through screenshots of text conversations with the tenant and property manager. Caputo joked in his Instagram posts about airing the eviction on live television, repeatedly called the tenant a "junkie," and made history's least appropriate reference to Mao Zedong. He also responded to the property manager's sympathy for the tenant by saying that he hopes the tenant "enjoys the sex in prison."
Tweet, tweet:
A loss for NBC News. One of the only objective and trustworthy reporters in legacy media and nobody else at NBC comes close to his understanding of Florida politics. https://t.co/G7qI1Do0QE

— Christina Pushaw 🐊 🇺🇸 (@ChristinaPushaw) January 31, 2023
"NHL All-Star festivities underway in South Florida, weeks after job fair ad drew scrutiny" via Lisa J. Huriash of the South Florida Sun-Sentinel — A string of NHL All-Star events showcasing many of hockey's top players is underway in South Florida, with celebrations lined up through Sunday. The events come just weeks after the NHL drew criticism from DeSantis over the wording of a job fair that coincided with the festivities. Many events are planned through the week, including the Truly Hard Seltzer NHL All-Star Beach Festival, which began Thursday and runs through Saturday at Fort Lauderdale Beach Park.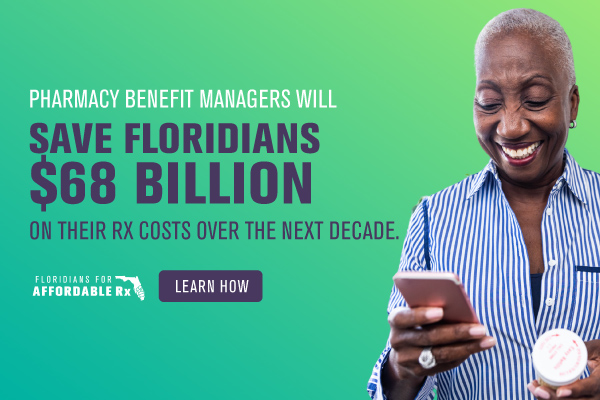 — LOCAL: C. FL —
"How Orlando's gay community, after Pulse, helped spur proposed changes to blood donor rules" via Caroline Catherman of the Orlando Sentinel — In the days after the 2016 Pulse gay nightclub shooting, the second-deadliest mass shooting in U.S. history, gay and bisexual men were turned away from donating blood unless they had been celibate for a year. Currently, men who have sex with men must be celibate for three months to donate blood. On Friday, the FDA proposed an update. Rather than universally barring men who recently had sex with men, donors of all genders and sexualities would be barred from donating if they said they had engaged in anal sex with new or multiple partners over the last three months. Gay men in monogamous relationships would no longer have to abstain from sex in order to donate.
"'Banking while Black': Ben Crump sues on behalf of woman arrested in $600 deposit dispute" via Cristóbal Reyes of the Orlando Sentinel — Linda Stephens just wanted to know what happened to her $600. In April 2021, she deposited the money at an ATM at the MidFlorida Credit Union branch in Bartow to put toward her mortgage payment, but the money didn't go through. Though she returned to the branch several times to complain, eventually cops were called and Stephens, who was 69 at the time and had no criminal record, was taken to jail for disorderly conduct. Stephens, flanked by her husband Rufus and famed civil rights attorney Crump, announced to reporters Thursday she is suing the credit union. "We don't think this would have happened to everybody's grandmother," Crump said. "This implicit bias has terrible consequences for our people."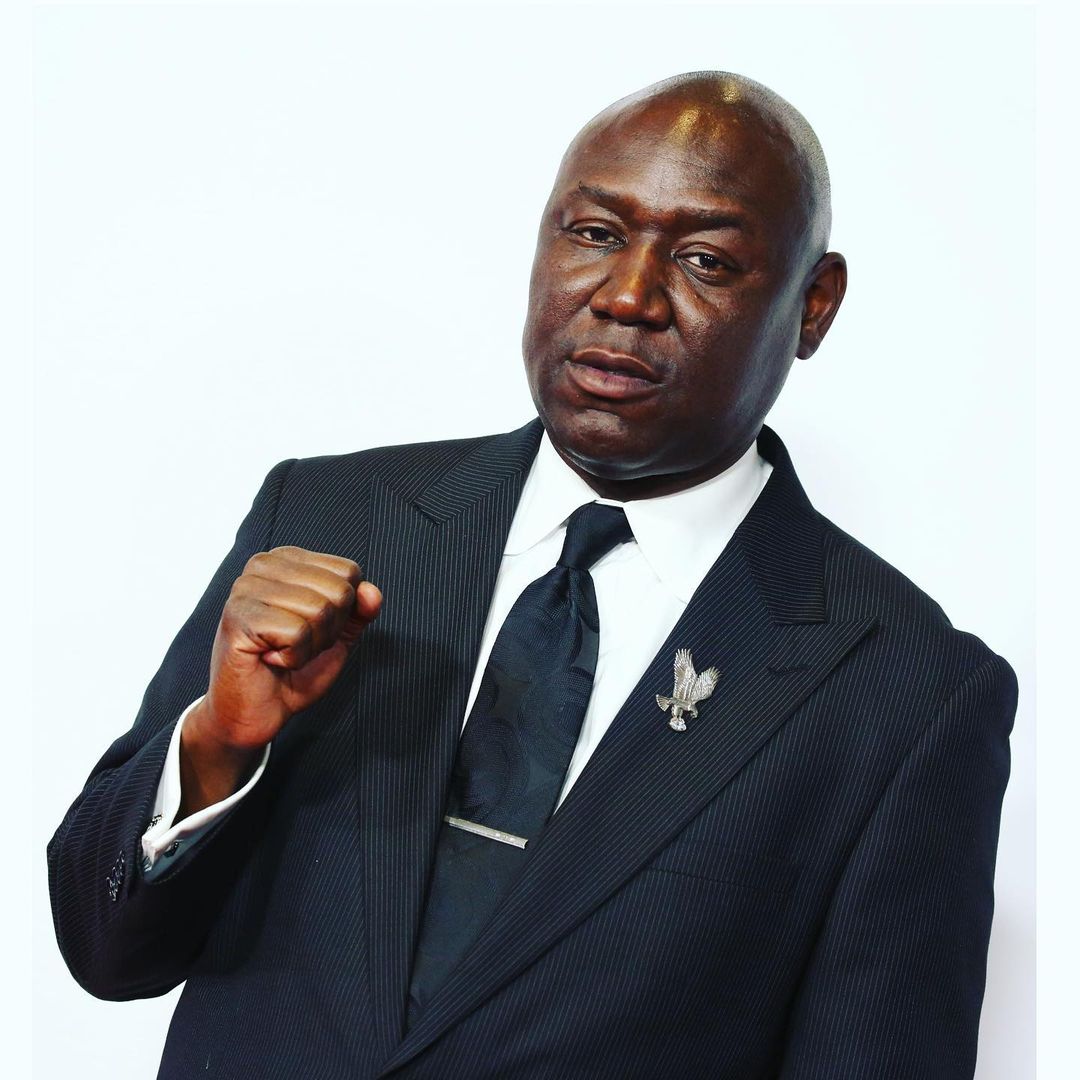 "Tesla to build third Central Florida dealership in Kissimmee" via Laura Kinsler of the Orlando Sentinel — Electric carmaker Tesla is planning to build its second new dealership in as many years in Central Florida, this time in Kissimmee, according to a report in GrowthSpotter. The Elon Musk-led company currently runs one dealership in Maitland/Eatonville and is building a second one on State Road 50 in Clermont. The third would go on South Orange Blossom Trail near Osceola Parkway in Kissimmee. The location is 9 miles south of The Florida Mall, where Tesla has a showroom. The 5.3-acre site is across from the new Orange Blossom Plaza. The Clermont service center is under construction now and should be completed by the end of the year. At 61,253 square feet, it's slightly larger than the proposed Kissimmee center.
"Former Melbourne High science teacher appointed as NASA's Chief Astronaut" via Jamie Groh of Florida Today — Former Melbourne High science teacher turned veteran NASA astronaut Joseph Acaba was appointed as chief of the agency's Astronaut Office at Johnson Space Center in Houston. Acaba is the first astronaut of Hispanic heritage selected to lead the office, according to NASA. NASA Administrator Bill Nelson said in a release, "Joe is an experienced space flyer and a proven leader, and he will undoubtedly inspire the next generation of NASA astronauts." Acaba's new role at the agency comes with the responsibility of managing astronaut resources and operations. He will also play a key role in determining crew assignments for future missions, including long-duration stays at the International Space Station and, for the first time since 1972, missions to the moon with the agency's Artemis program.
"Brevard Public Schools hosting forums, survey in Superintendent search" via Finch Walker of Florida Today — A survey has been posted online, where participants can answer multiple choice questions about the qualities they are looking for in the next Superintendent. It will be open for feedback through Feb. 17. Additionally, four community forums will be held in February throughout the county, starting Monday. Following former Superintendent Mark Mullins' dismissal by the school board in November, Robert Schiller was chosen to step in as interim superintendent in December. The school consultant, who has served as a Superintendent in multiple districts around the country officially, began his tenure Jan. 1. All community members are invited to participate in the survey and forums, said Russell Bruhn, a spokesperson for the district.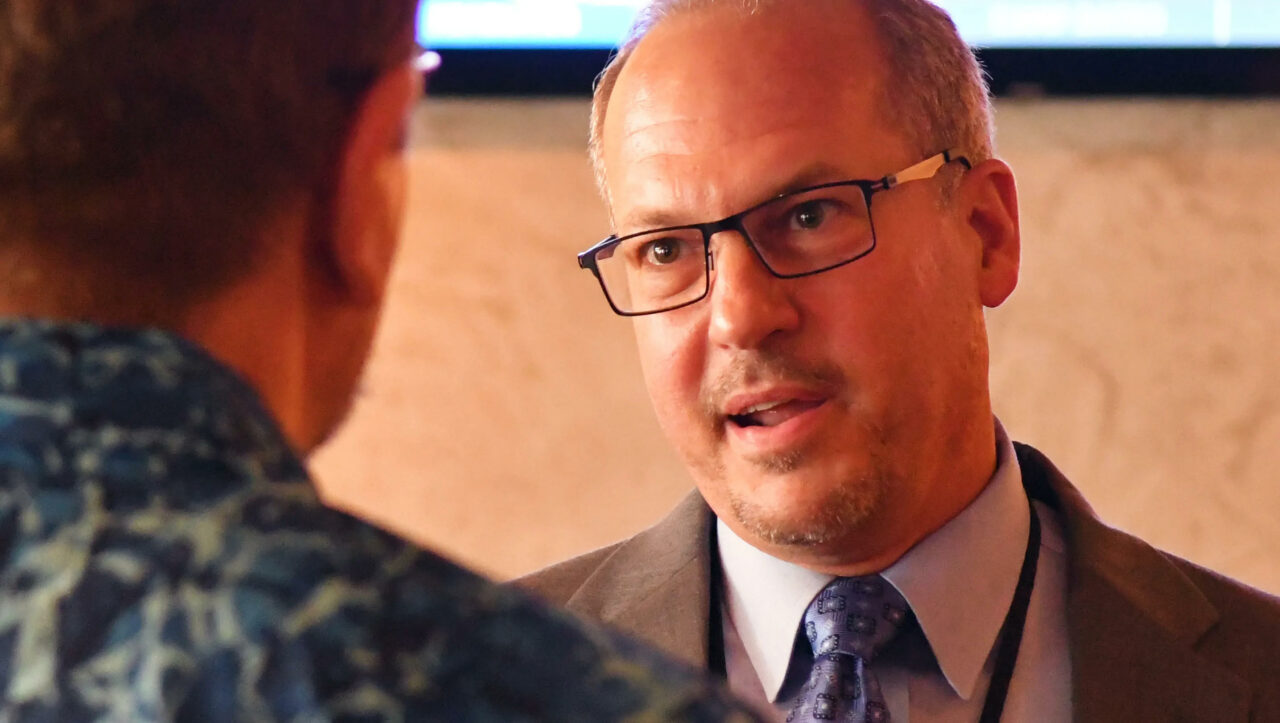 "Local, state, federal officials tout crime-fighting success" via Austin L. Miller of the Ocala Star-Banner — Federal, state and local officials gathered at the Ocala Police Department's Community Room to talk and answer questions on a variety of topics. Chief among them: the agencies' combined efforts to reduce violent crime in Ocala/Marion County. U.S. Attorney for the Middle District of Florida Roger Handberg said between July 2018 and December 2022, his office prosecuted 57 firearms cases involving 60 defendants. As of December 2022, 49 of the defendants had been sentenced in federal court to a total of nearly 400 years in federal prison. "We're united," Handberg said, noting the team approach to solving these cases. As to why he was in Ocala, Handberg said he wants to let the public know what was going on and to say that "things work well here."
"Disney World fights back against annual passholder lawsuit" via Gabrielle Russon of Florida Politics — To fight back against a pair of Disney World passholders suing over the reservation system, Disney argued the company had the right to change the terms for annual passes. "Changing the terms of their annual passes' park access due to a pandemic, after expressly reserving the right to do so, is not plausible bad faith, injustice or an unfair business practice," Disney said in a motion to dismiss the lawsuit filed last month. Palm Beach County resident Erica Kelly and Orange County resident Marilyn Paone sued Disney after they said they couldn't find open reservations when they wanted to go to the parks even though they had passes without blockout dates.
"Janitor accidentally locks herself inside holding cell at Orange County Courthouse; spends weekend with no food, diabetes medicine" via Amanda Rabines of the Orlando Sentinel — For 57 hours a janitor was trapped inside a holding cell at the Orange County Courthouse with no food and zero access to her diabetes medication. The 72-year-old woman started her shift Friday by obtaining a vendor badge in the loading dock area, which grants her access to secure locations. Around 9 p.m., she entered a holding cell on the 23rd floor in order to clean the area but was locked inside after the cell door shut behind her. Her cellphone, which she left on her janitorial cart, was too far from reach. She wasn't found until Monday at 6:45 a.m. when a deputy noticed her.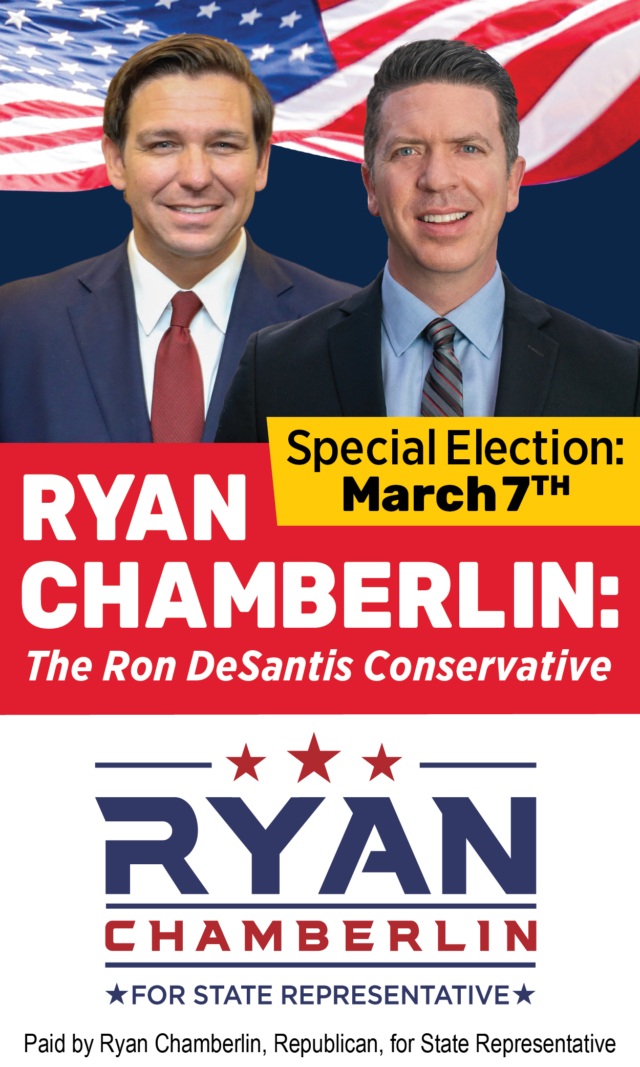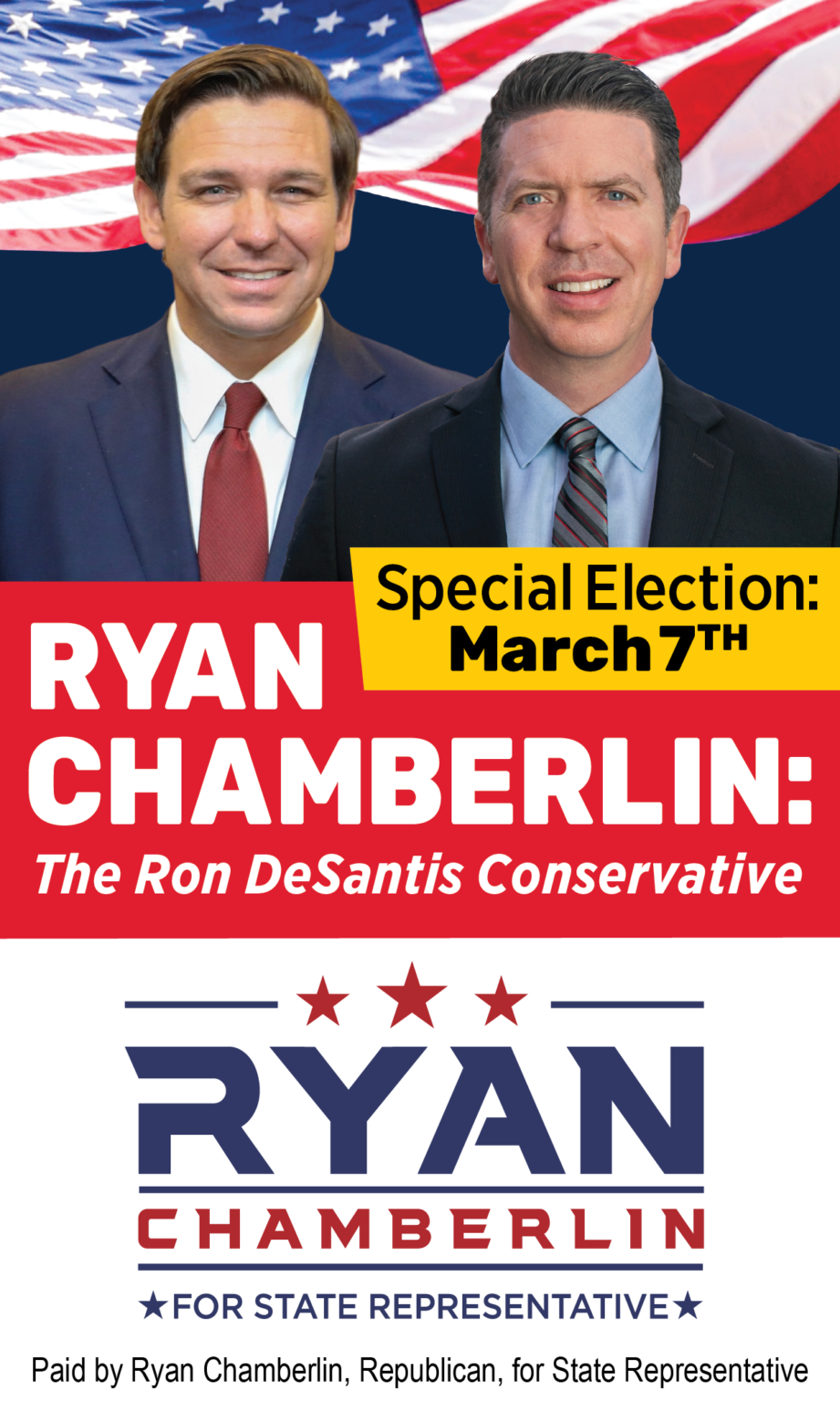 — LOCAL: TB —
"Pinellas Sheriff Bob Gualtieri named Sheriff of the Year" via Natalie Weber of the Tampa Bay Times — Sheriff Gualtieri was named the 2022 Sandra S. Hutchens Sheriff of the Year by the Major County Sheriffs of America on Wednesday. Gualtieri was recognized for his impact on the association and law enforcement nationwide, according to a sheriff's office news release. Gualtieri has served on the organization's executive board since 2018. He also previously served as President of the Florida Sheriff's Association and is currently on its legislative committee. Gualtieri is also chair of the Marjory Stoneman Douglas Public Safety Commission, which was formed by the Florida Legislature in 2018 to improve school safety after the mass shooting at the school for which it is named.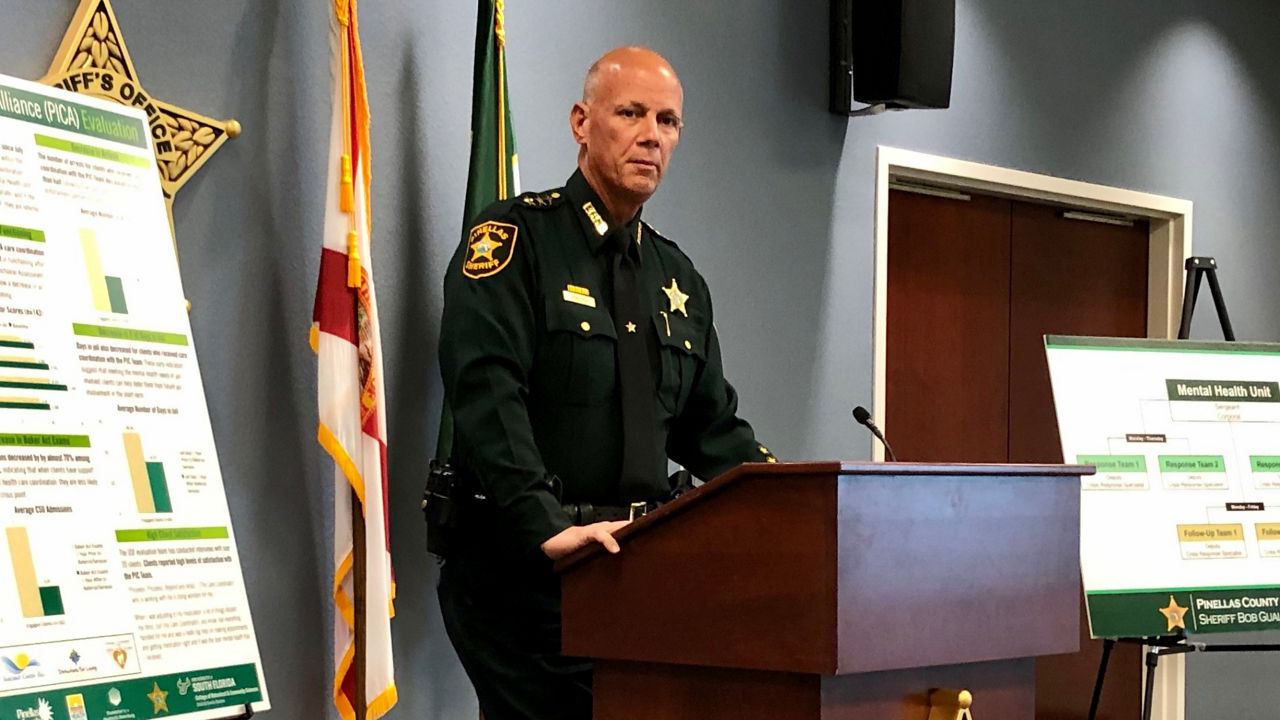 "Tampa police union backs mostly challengers in City Council races, a rarity" via Charlie Frago of the Tampa Bay Times — The Police Benevolent Association passed on the candidacies of Council members Bill Carlson, Lynn Hurtak, Orlando Gudes and Joseph Citro. Instead, they announced their support for challengers Janet Cruz, the former state Senator, over Hurtak; South Tampa business mogul Blake Casper over Castor nemesis Carlson; and Gwendolyn "Gwen" Henderson over Gudes, who retired from the police department after a long career. Carlson, Hurtak and Gudes have been critics of the Mayor. The union is also backing the Democratic Party and union activist Alan Clendenin over Council Chair Citro, a Castor ally. Council member Guido Maniscalco got the nod over Mike Suarez, a staunch supporter of the union during his time on Council from 2011 to 2019, in the race for District 2.
"Hillsborough expressway authority's revenue increases 30% in one year" via Henry Queen of the Tampa Bay Business Journal — The Tampa Hillsborough Expressway Authority's toll revenue increased 30% from $88 million to $114 million from fiscal 2021 to fiscal 2022, according to a financial statement filed this week. That marks the largest toll revenue increase since 2015. Annual toll transactions, meanwhile, increased about 31% in one year but only increased 11% since before the pandemic. THEA processed 69.4 million transactions at an average price of $1.64 in 2022, according to the filing. User fees are indexed 2.5% per year, according to Director of Communications Sue Chrzan. The increase in total transactions underscores the boom in population that the Tampa area has seen post-pandemic. Chrzan said the agency now sees more commuters in the daytime hours.
"UPC Insurance plans layoffs weeks after paying executive bonuses" via Christina Georgacopoulos of the Tampa Bay Business Journal — UPC Insurance plans to lay off around 100 employees in mid-February, individuals familiar with the matter told the Tampa Bay Business Journal. The layoffs follow months of financial uncertainty for the St. Petersburg-based insurance company, and days after UPC said it would transfer the majority of its remaining business in Florida to Slide Insurance. A number of the employees facing layoffs were selected to interview for positions at Slide, according to a former employee who requested anonymity. UPC reportedly laid off around 80 employees last August, and at least seven key executives have left the company since mid-2020. Meanwhile, filings submitted to the U.S. Securities and Exchange Commission show UPC paid three top executives more than $500,000 in retention bonuses in late December, after the company engaged with Slide about a potential deal.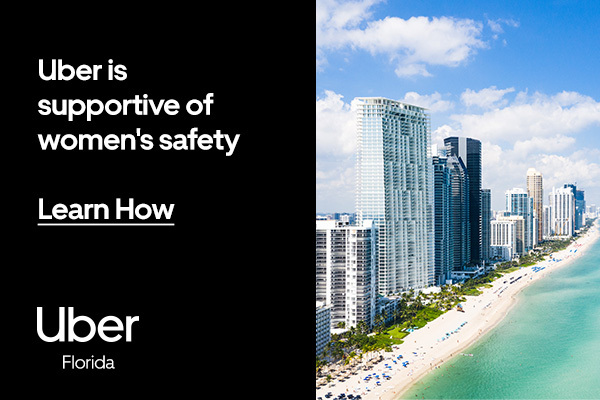 — LOCAL: SW. FL —
"New College faculty raise concerns about what comes next after trustees 'hostile takeover'" via Gabriela Szymanowska of the Sarasota Herald-Tribune — The whirlwind meeting Tuesday of the New College Board of Trustees in which President Pat Okker was fired, the faculty union's bargaining agreement was delayed and the inclusion and outreach office was targeted left some faculty with new concerns. Steven Shipman, physical chemistry professor and president of the faculty union at New College, who wasn't able to attend the meeting, raised concerns regarding Florida's Government-in-the-Sunshine Law. "It seems very strange to already have these names lined up, but to not have distributed any information about them to the board before making recommendations," Shipman said.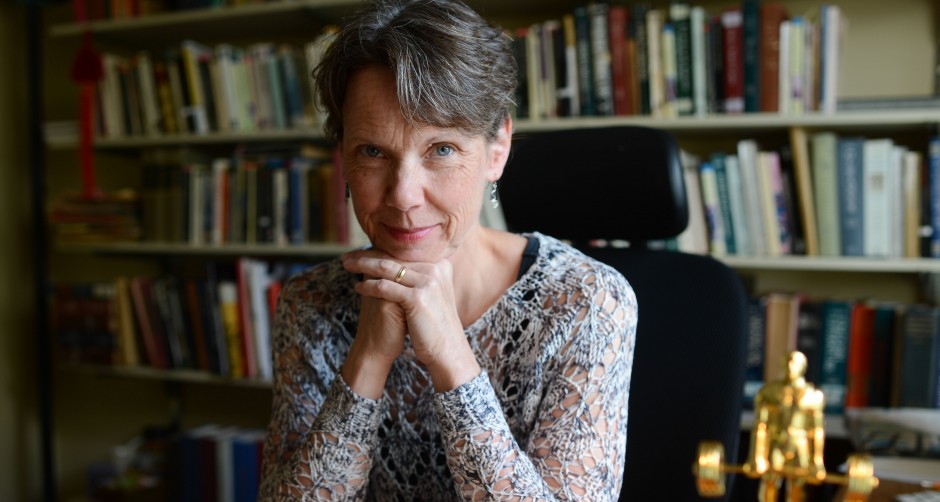 "Naples City Council votes to increase beach parking prices following Hurricane Ian" via Kendall Little of the Naples Daily News — The Naples City Council voted Jan. 30 to increase beach parking costs from $3 to $4 an hour. By October, the price will rise to $5. Council member Ted Blankenship said to keep cleaning the beaches and fixing the Naples Pier, the city needed to charge more for parking. Hurricane Ian flooded Naples beaches and severely damaged the Naples Pier when it hit at the end of September. "We have a lot of costs not only cleaning the beaches themselves but restoring the beach ends where people can park and access the beach through the various access points in the city," Blankenship said.
—"Watch: Cleaning a Fort Myers Beach canal one scoop at a time" via Mark H. Bickel of the Fort Myers News-Press
"Temporary Sanibel post office opens Monday, home delivery still in works" via Amy Bennett Williams of the Fort Myers News-Press — Thanks to a concerted citizen/public official push, Sanibel's temporary post office opens Monday. Residents won't have to wait until late summer, as originally promised, after many frustrated by the commute to a south Fort Myers mail facility took their concerns to social media, island officials and local lawmakers. Spearheaded by Mayor Holly Smith with insider help from the region's legislative delegation, the effort paid off with a Wednesday afternoon announcement that a mobile unit in the parking lot of the Hurricane Ian-damaged main building will open at 9 a.m. Monday.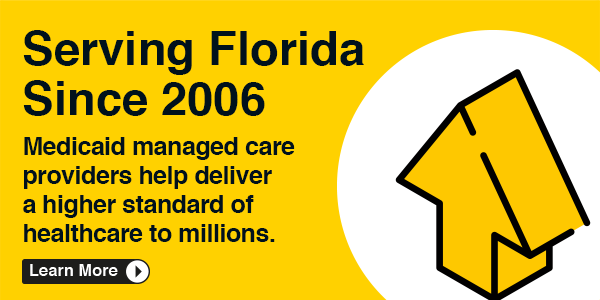 — LOCAL: N. FL —
"Florida city highlights conflicts over local gerrymandering" via Ayanna Alexander of The Associated Press — Not far from the postcard images of Jacksonville, the white sand beaches, the riverfront fountain and the upscale shopping district, is another side of the city. Here, neighborhood roads are pitted with potholes and sometimes unpaved. Weeds swallow abandoned cars in empty lots. Grocery stores are sparse. They point to a lack of representation resulting in part from the way the districts have been drawn for the City Council, the decision-making body for Jacksonville's 950,000 residents. A group of Jacksonville residents and local civil rights organizations sued the city last year, alleging that the Council's redistricting maps packed Black communities into four of the 19 Council districts, five of which are at large.
Assignment editors — JAX Chamber CEO Daniel Davis, Jacksonville Sheriff TK Waters and Fraternal Order of Police President Randy Reeves will hold a news conference: 10 a.m., Fraternal Order of Police, 5530 Beach Blvd., Jacksonville.
"'Waitlists are long and the resources are already gone': Housing concerns stressed by LCS officials" via Karl Etters and Ana Goñi-Lessan of the Tallahassee Democrat — City, county and school officials came together to share ideas and concerns, the top of which was the ongoing push for more housing. They also discussed a push from Leon County Commissioners to make the capital city more attractive for sports tourism and plans to revitalize Tharpe Street and bring mental health resources to kids. Leon County Schools staffers stressed the need for affordable housing. Social workers with the district told City of Tallahassee Mayor John Dailey, Leon County Commissioner Nick Maddox, City Manager Reese Goad and County Administrator Vince Long that housing was the most urgent concern among the children they serve. "The waitlists are long, and the resources are already gone," said Kim Scott, director of student services.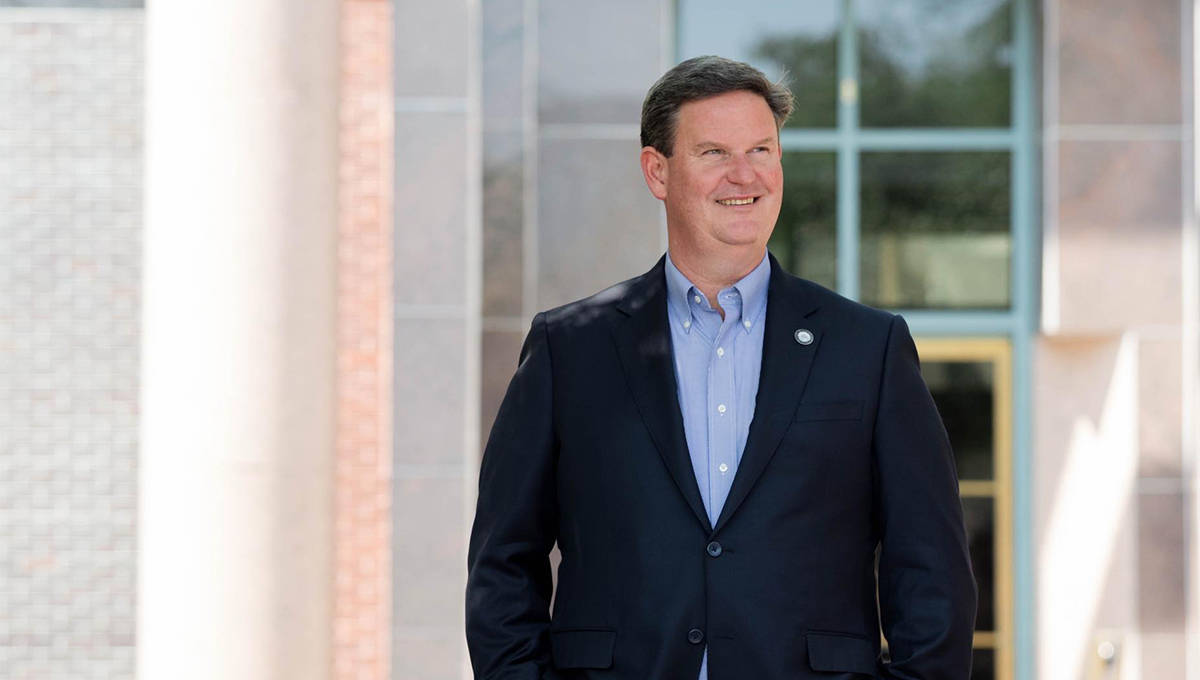 "A court battle is brewing over Milton's wastewater plant. Who's suing and what's at stake?" via Tom McLaughlin of the Pensacola News Journal — Though Milton City Attorney Alex Andrade speaks of the opening of a new wastewater treatment plant for the city as if it is inevitable, opponents of the plant's site plan have vowed to continue their fight to force its relocation and have retained an attorney to explore legal action. The city wants to build its new treatment plant on land that is 80 feet above sea level, out of the 500-year flood plain and the storm surge zone for a Category 5 hurricane. The site is 1,800 feet from the Blackwater River and 1,400 feet from a waterway known as Cooper's Basin. Plans call for treated wastewater from the plant to be deposited onto the ground where it would dissipate or evaporate.
"University of Florida students, faculty plan to protest Monday as Ben Sasse begins presidency" via Alan Festo of The Gainesville Sun — Incoming University of Florida President Sasse will be greeted by protesters Monday afternoon outside the school's administration building as he officially takes the helm of the top-5 public university. In a news release announcing the protest, which is planned for 2 p.m. outside Tigert Hall at 300 SW 13th St., the coalition of UF students, faculty, staff, alumni, and community members are demanding that Sasse commits to a series of initiatives. Those changes include market equity raises for staff, graduate assistants, and all UF-affiliated workers; publicly disavowing attacks from Tallahassee on academic and free speech; maintaining pre-existing commitments to inclusivity, equity and diversity; and committing to protecting tenure for UF faculty.
"No changes needed to cut CRT, diversity efforts, First Coast state colleges decide" via Steve Patterson of The Florida Times-Union — State college officials who pledged to remove critical race theory from coursework and policies have found almost nothing to change at Florida State College at Jacksonville. "After a thorough review of our offerings, it was not necessary to make any changes or updates to our course materials or policies," college spokesperson Jill Johnson said by email. Johnson said FSCJ's only change was a shift in the title of one human resources employee, and that no jobs had been eliminated. St. Johns River State College, which operates campuses in Clay, St. Johns and Putnam counties, also "determined it was not necessary to make changes to uphold the Council on Presidents commitment," said spokesperson Michelle Sjogren.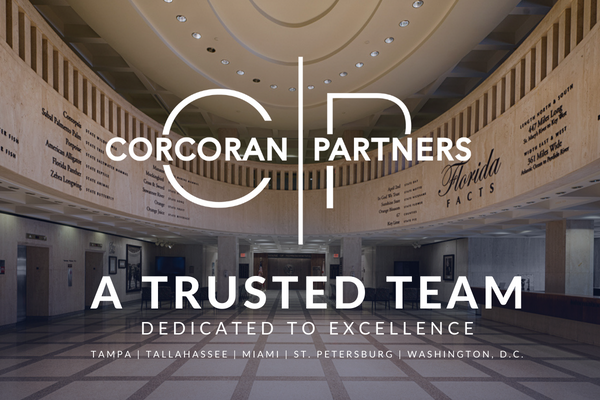 — TOP OPINION —
"The New York Times is failing in its coverage of DeSantis' radical attacks on public education" via John Knefel of Media Matters — The New York Times this week published two stories over a 48-hour period that dramatically downplayed DeSantis' reactionary attacks on public education. The Times coverage obscured DeSantis' racist, sexist policy goals, instead laundering his extreme agenda through an exercise in false equivalence and vague appeals to unspecified controversies. The first story's issues begin with its headline: "DeSantis Takes on the Education Establishment and Builds His Brand." By immediately framing DeSantis as an underdog, the Times adopts the Governor's own messaging — he appears as a brave outsider, taking on the "establishment," rather than the powerful executive authority that he is. The problems only compound from there.
— OPINIONS —
"No training, no license needed to carry gun. It's only Florida — what could go wrong?" via the Miami Herald editorial board — In Florida, you need a license to drive a car, to cut someone's hair or do their nails. But soon, to carry a concealed firearm in public, you might need zero training and no knowledge at all how to properly handle one. Florida's permitting system has worked well without any major mishaps, even when the state's licensing agency was run by a Democrat, Nikki Fried. There's no need to change Florida law, so why do it other than to give Florida's political class a chance to slap the "free state of Florida" on a piece of legislation and placate gun-toting Republicans? If House Bill 543 becomes law, perhaps not much will change in rural North Florida, but the stakes are higher in urban South Florida.
"Feel the heat? That's DeSantis going big in defense of gas stoves. Really …" via the Miami Herald editorial board — Only 8% of Florida households, about 630,000 homes, rely on gas stoves. So, it's safe to say that the Sunshine State has been doing just fine with electric cooking appliances. But now, giving sales-tax exemptions for the purchase of gas stoves is among the "really, really big things" DeSantis says he's doing with his $114.8 billion state budget for 2023-24 proposed this week. Gas stoves are apparently so crucial for Florida families that they rank right next to baby diapers and clothing, strollers, cribs and pet medications. Gas stoves have become a rallying cry for conservatives, the new emblem in their fight against "libs," the woke mob, tree-huggers and big-government federal bureaucrats.
"DeSantis schools the College Board" via The Wall Street Journal editorial board — The College Board has released a serious rewrite of its framework for a new high school advanced placement (AP) course in African American Studies. Critical race theory is out and Condoleezza Rice is in. The group insists that revisions were done for pedagogical reasons and completed in December, but even assuming that's true, it's vindication for DeSantis. Even as it deletes this academic theorizing, the College Board denies it's reacting to Florida's criticism. The other explanation is that it arrived at a similar conclusion on its own.
"Why DeSantis is right to reform universities" via Mark Bauerlein for Compact — On Tuesday, we trustees of the New College of Florida removed the college's leadership, recommended a figure close to DeSantis as the next president, and called for a comprehensive review of diversity, equity, and inclusion activities on campus. I believe the latter should be scrapped, particularly in areas of personnel. Leftists think it's straight-out tyranny flowing from Tallahassee, but they aren't the only ones concerned. Let's show the campus left what responsible and principled leadership looks like. On the other hand, maybe we will just carry out our convictions without calculating what will happen should a political switch occur.
"Don't make it easier to execute people in Florida" via the Orlando Sentinel and South Florida Sun Sentinel editorial boards — The death penalty does not deter other killers. The murder rate is higher in states with it than those without it. Condemned murderers in Florida spend decades on death row. Life without parole costs taxpayers a lot less. Current law allows judges to impose a life sentence if a jury recommends death, but not the opposite. The bill would tilt the scales even more toward death by specifying that mitigating factors must outweigh aggravating factors to justify a life sentence ― in effect, creating a presumption that death sentences should be the default in any case in which they are a possibility. That goes against decades of consensus that execution is a punishment reserved for the most heinous offenses.
"DeSantis, lawmakers must make water reforms real" via Treasure Coast Newspapers editorial board — A little more than a year ago, the TCPalm newspapers published an investigation that highlighted a number of shortcomings with the state's efforts to limit water pollution flowing from Lake Okeechobee into coastal estuaries, including the St. Lucie River. Among other issues, the report concluded there were an insufficient number of water quality monitors to pinpoint where pollutants were entering the watershed. The action plans provide "a framework for water quality restoration that contains local and state commitments to reduce pollutant loading through current and future projects and strategies."
"Tallahassee Taliban? Bare arms, short skirts for Florida's women lawmakers are dress code violations" via Frank Cerabino of The Palm Beach Post — Apparently, state legislators may be running out of everyday Floridians to mess with, so they've decided to go after each other. This has taken the form of a flyer being distributed among Florida lawmakers that advises women lawmakers that they should not wear skirts or dresses with hemlines that are more than one inch above their knees when they're at work in the Capitol.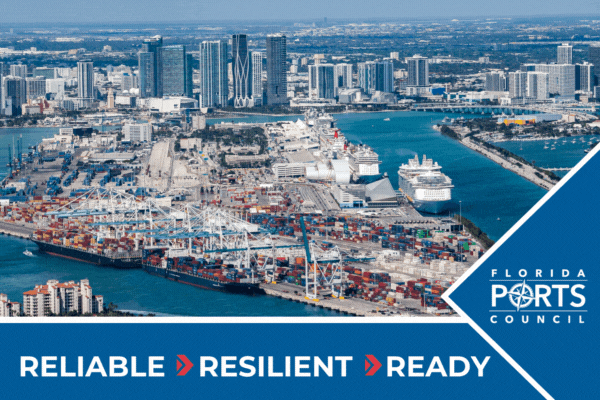 — INSTAGRAM OF THE DAY —
— WEEKEND TV —
ABC Action News Full Circle with Paul LaGrone on Channel 10 WFTS: Sen. Ingoglia, ABC Action News investigative reporter Katie LaGrone and political analyst Dr. Susan MacManus.
Facing South Florida with Jim DeFede on CBS 4 in Miami: The Sunday show provides viewers with an in-depth look at politics in South Florida and other issues affecting the region.
The Usual Suspects on WCTV-Tallahassee/Thomasville (CBS) and WJHG-Panama City (NBC): Rep. Gallup Franklin and attorney Sean Pittman.
This Week in Jacksonville with Kent Justice on Channel 4 WJXT: Jacksonville mayoral candidates Donna Deegan, City Councilman Al Ferraro, and former Sen. Audrey Gibson.
— ALOE —
"Phil's Groundhog Day prediction: 6 more weeks of winter" via The Associated Press — People gathered Thursday at Gobbler's Knob as members of Punxsutawney Phil's "inner circle" summoned the groundhog from his tree stump at dawn to learn if he has seen his shadow — and they say he did. According to folklore, if he sees his shadow there will be six more weeks of winter. If he doesn't, spring comes early. The "inner circle" is a group of local dignitaries who oversee planning the events, as well as feeding and caring for Phil himself. The annual event in Punxsutawney, about 65 miles (105 kilometers) northeast of Pittsburgh, originated from a German legend about a furry rodent. The gathering annually attracts thousands. NOAA compared Punxsutawney Phil's forecast to the national weather the last 10 years and found "on average, Phil has gotten it right 40% of the time."
—"Don't like Phil's forecast? Check out these rodents instead" via The Associated Press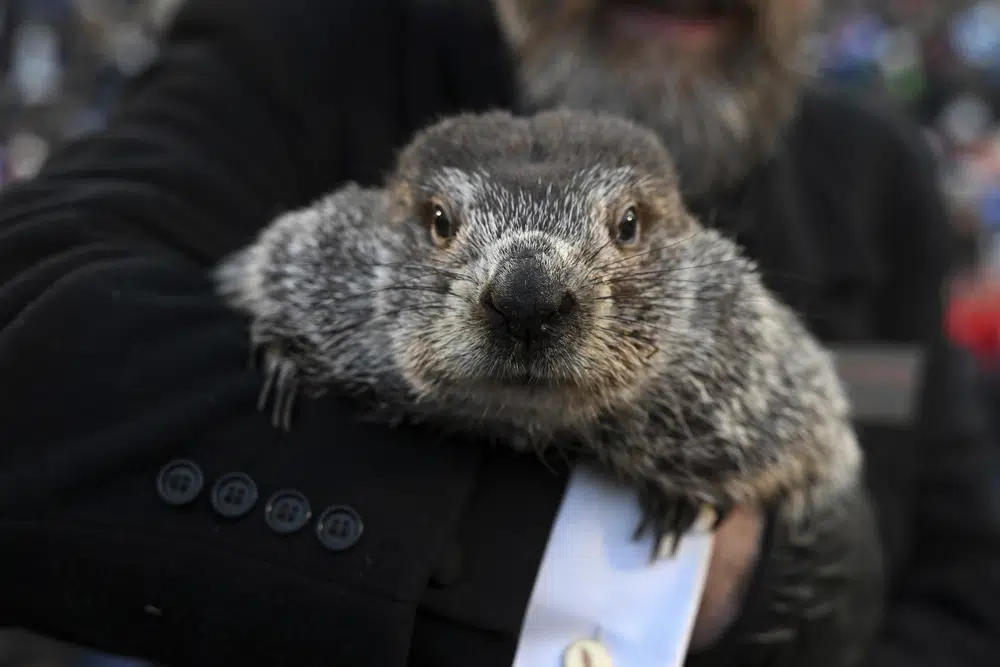 "Jim Gaffigan talks about his Tampa TV special, Disney with kids" via Sharon Kennedy Wynne of the Tampa Bay Times — After years of providing comedian Gaffigan a reason to take his family to Florida for a working vacation, his upcoming Tampa shows will be the backdrop for his new TV special. "The Dark Pale" will be streaming next year with reaction shots from the audience at four shows coming to the David A. Straz Jr. Center for the Performing Arts. Gaffigan said that he usually finds a "level of excitement" in the audience knowing they might wind up on camera. And he wanted to reward an area that has given him a lot over his career. The Indiana-born comedian's connection to Tampa is stronger than many locals may realize. He came out of college with a finance degree, and his first job was in Tampa for Peterson and Company as a litigation consultant.
"Legoland parks reach certified autism center status" via Dewayne Bevil of the Orlando Sentinel — As of next month, all Legoland resorts in North America — from Central Florida to Southern California and over to upstate New York — will be Certified Autism Centers. It's an expansion bolstered last year with the opening of Peppa Pig Theme Park, which debuted last February as part of the Legoland Florida Resort in Winter Haven. At that point, in addition to Peppa Pig park, the Legoland park, its water park, and its three on-property hotels were official Certified Autism Centers, too. "We want to make sure that there is a place where everyone feels welcome. And that fun matters," said Scott O'Neil, who became CEO of Merlin Entertainments, operator of Legoland theme parks around the world, in November.
"Forget pandemic puppies. Meet the inflation chicken." via Jeanna Smialek and Ana Swanson of The New York Times — Spooked by a huge spike in egg prices, some consumers are taking steps to secure their own future supply. Demand for chicks that will grow into egg-laying chickens — which jumped at the onset of the pandemic in 2020 is rapid again as the 2023 selling season starts, leaving hatcheries scrambling to keep up. Hatcheries from around the country are reporting that demand is surprisingly robust this year. Many attribute the spike to high grocery prices, and particularly to rapid inflation for eggs, which in December cost 59.9 percent more than a year earlier.
"Mosaic sells Streamsong Resort for $160 million" via Paul Nutcher of The Lakeland Ledger — The Mosaic Company has sold its Streamsong Resort golf resort in Bowling Green for $160 million to Lone Windmill LLC, a subsidiary of Kemper Sports Management. Mosaic, the phosphate mining company, converted a former mining site 10 years ago into three golf courses to develop Streamsong Resort as part of its reclamation process of former mines. "We sell fertilizer, so we realized that all along that we were not the best long-term steward of the place," said Ben Pratt, senior vice president for government and public affairs.
"White hot" via Florida Trend — In 2020, the University of Florida's Institute of Food and Agricultural Sciences unveiled a new strawberry with a distinct white color that ripens to a pale pink blush. The crossbred berry was the work of Vance Whitaker, a professor of horticultural sciences and a strawberry breeder. Last year, the berry hit the U.S. and European markets in a big way, garnering huge social media attention with posts generating more than 50 million views.
— HAPPY BIRTHDAY —
Celebrating today is former everything Tom Gallagher, former Sen. Arthenia Joyner, Carolyn Pardue, Hillary Stapleton, and Jodi Stevens, Director of Government Affairs for PACE Center for Girls and Monte's better half.
___
Sunburn is authored and assembled by Peter Schorsch, Phil Ammann, Daniel Dean, Ryan Nicol, Jacob Ogles, and Drew Wilson.