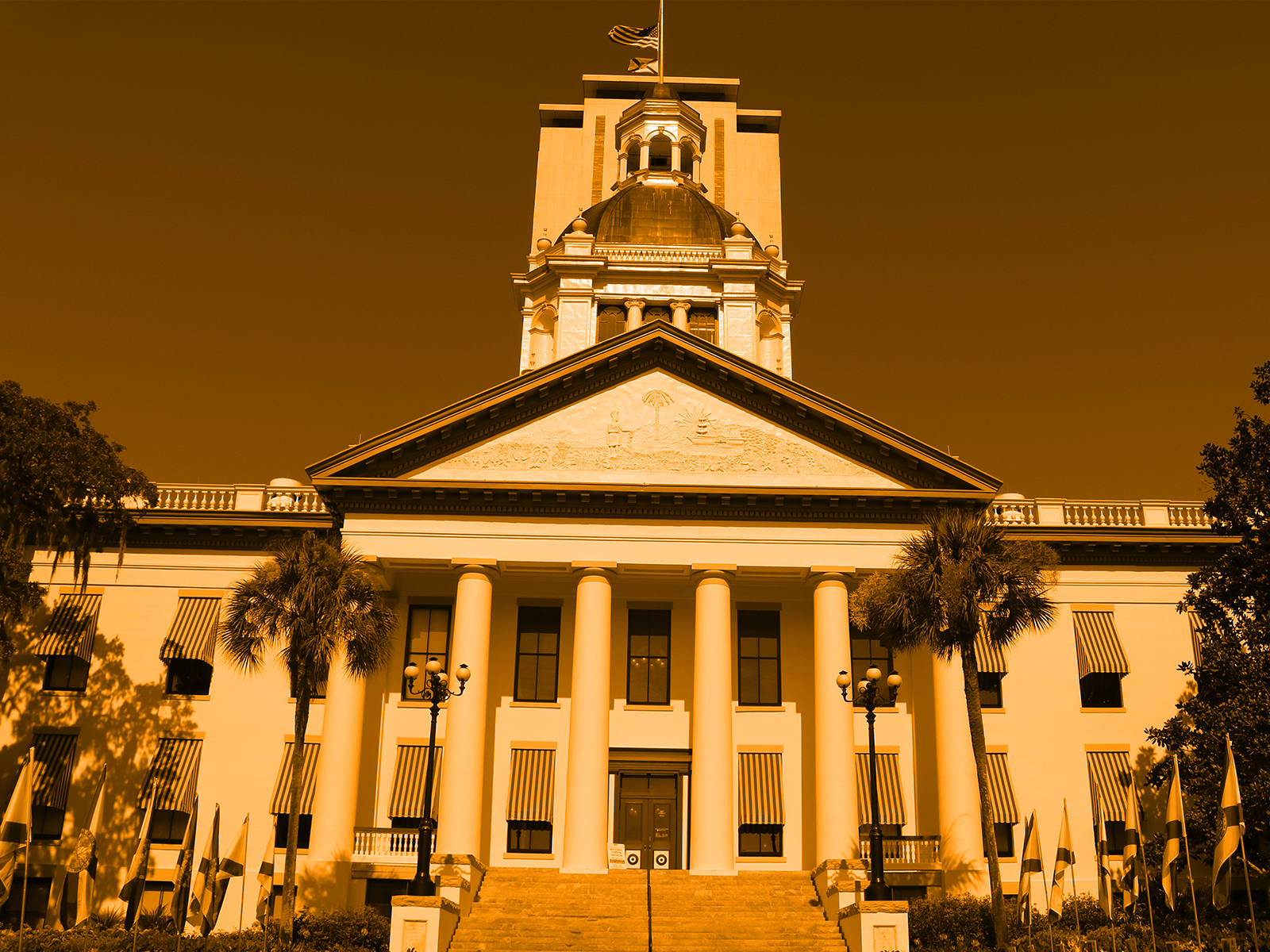 Coffee is for closers. So is Sunburn, your morning rundown of Florida politics.
Good Tuesday morning.
It promises to be a busy bill-signing day, so let's get into 'burn.
— SITUATIONAL AWARENESS —
—@RealDonaldTrump: Good luck to Sen. Tim Scott in entering the Republican Presidential Primary Race. It is rapidly loading up with lots of people, and Tim is a big step up from Ron DeSanctimonious, who is totally unelectable. I got Opportunity Zones done with Tim, a big deal that has been highly successful. Good luck Tim!
—@Rumpfshaker: watching @SenatorTimScott @votetimscott make his 2024 presidential announcement & it's a joyful, optimistic message about Americans coming together and, sigh, I'm so depressed that sort of talk seems doomed in our current political environment
Tweet, tweet:
Yesterday, I met with @FLGuard as they deployed to Texas. I want to thank these hardworking men and women for their service to aid in Texas' border security crisis. pic.twitter.com/mw9ZAuaKcM

— Kevin Guthrie (@KevinGuthrieFL) May 22, 2023
Tweet, tweet:
As Governor, Dad put Florida and Floridians first and worked with Disney to expand their attractions to benefit Florida's economy.

Below, Dad and Mickey review the map of the @DisneyStudios project – July 9, 1985. pic.twitter.com/amSiWvP8zd

— Gwen Graham (@GwenGraham) May 22, 2023
—@LydiaNusbaum: The thought that hurricane season is around the corner makes me cringe. Lots of people still recovering here in SWFL
—@SeanNyberg: Disney's #thelittlemermaid is not just Disney's best live-action remake; it is the best film they've released in years. The original is precious and has been seared into our childhoods. So, skepticism is natural, but all concerns quickly wash away once Halle hits the screen.
Tweet, tweet:
Had a great time at @UniversalORL with family, thanks for having me! pic.twitter.com/CPwyK1XSIK

— Jon Bon Jovi (@jonbonjovi) May 22, 2023
— DAYS UNTIL —
Florida Chamber 2023 Florida Prosperity & Economic Opportunity Solution Summit — 3; NBA Finals begin — 9; 'Spider-Man: Across the Spider-Verse' premieres — 9; Gov. Ron DeSantis to speak at 2023 NCGOP State Convention — 17; The 2023 Tonys — 20; Disney and Pixar's 'Elemental' premieres — 24; 'The Flash' premieres — 24; DeSantis to headline Nevada PAC's annual basque fry — 25; 'Secret Invasion' premieres on Disney+ — 29; 'The Bear' returns to Hulu — 30; Florida Chamber 2023 Florida Learners to Earners Workforce Solution Summit — 35; 'Indiana Jones and the Dial of Destiny' premieres — 38; 'Mission Impossible: Dead Reckoning — Part One' premieres — 52; Florida Chamber 37th Annual Environmental Permitting Summer School — 58; Christopher Nolan's 'Oppenheimer' premieres — 63; 'Captain Marvel 2′ premieres — 70; Beyoncé's 'Renaissance' tour in Tampa — 84; Florida House Fall 2023 Interim Committee Meetings begin — 118; Martin Scorsese's 'Killers of the Flower Moon' premieres — 136; 2023 Florida Chamber Annual Meeting & Future of Florida Forum — 153; 'Dune: Part Two' premieres — 167; Ridley Scott's 'Napoleon' premieres — 182; Florida's 2024 Regular Session begins — 231; South Carolina Democratic Primary — 248; New Hampshire and Nevada Democratic Primaries — 262; Georgia Democratic Primary — 267; Michigan Democratic Primary — 279; 'A Quiet Place: Day One' premieres — 290; 2024 Oscars — 292; 'Spider-Man: Across the Spider-Verse' Part 2 premieres — 312; 'Kingdom of the Planet of the Apes' premieres — 367; Opening Ceremony of the 2024 Olympic Games — 430; 'Thunderbolts' premieres — 430; Georgia Tech to face Florida State in 2024 opener in Dublin — 463; 'Blade' reboot premieres — 476; 'Deadpool 3' premieres — 537; 'Fantastic Four' reboot premieres — 683; 'Avengers: The Kang Dynasty' premieres — 710; 'Avengers: Secret Wars' premieres — 899.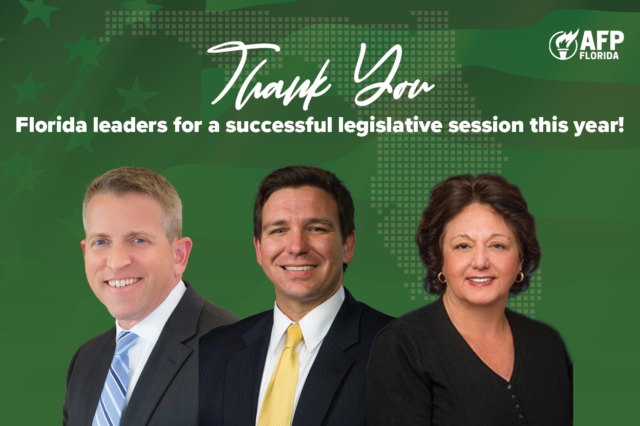 — TOP STORY —
"With all the politics and maneuvering, how is life in Florida changing for its residents?" via Brendan Farrington of The Associated Press — For your average Floridian, cost of living concerns have become an issue and really are not being addressed as vocally as most folks would have hoped.
Rents are going sky-high. Property insurance, whether you live near the coast or not, is becoming less available and less affordable.
Inflation obviously has played a role, but a lot of the discussion has been steered away from those issues affecting everyday Floridians into more of an "us against them" on cultural issues or abortion and discussions of race.
There also seems to be an uptick in hate-related incidents. Somebody projected antisemitic messages on the Jacksonville Jaguars' stadium last season and there have been self-proclaimed Nazis waving flags and signs at events.
And, again, abortion. In April 2022, Florida passed a law setting a ban on abortion after 15 weeks, two months before the U.S. Supreme Court overturned Roe v. Wade and passed a stricter one enforcing that ban after six weeks this year. It's clear reproductive rights are taking a hit in Florida.
With the "Don't Say Gay" bill — opponents call it this because it bans discussion on sexuality in schools with students — the argument for the people who support the legislation say it doesn't mention the word gay, that it's simply to protect children from material that parents should have more of a say in.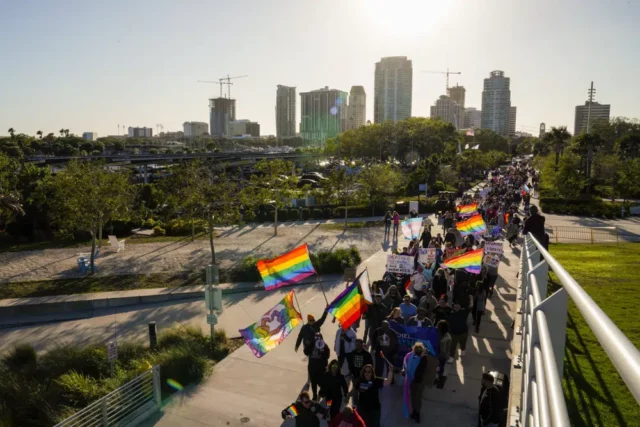 But because of vague language, some people are wondering whether they can mention LGBTQ+ issues at all.
The bill also has left some teachers feeling they can't even represent who they are in the classroom.
It empowers parents who agree with DeSantis' philosophy and ideology on education. But parents who welcome this discussion feel like, "What about us? What happened to our right to have our children taught about these things?" Parents with LGBTQ+ children feel they're being denied access to health care, and subsequently, their children will be put at risk for depression or suicide.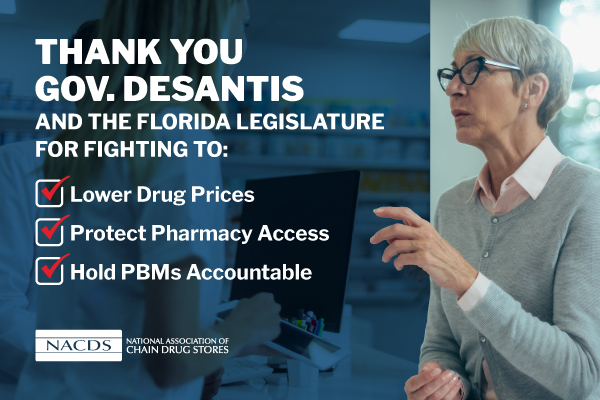 — LIFTOFF —
"DeSantis vows to protect faith, family at National Religious Broadcasters event: 'Put on full armor of God'" via Deidre Reilly of Fox News — "In remarks at the opening session here of the National Religious Broadcasters (NRB) International Christian Media Convention on Monday night, DeSantis vowed to continue taking on woke agendas, make pro-family decisions and support Americans' right to practice their faith. DeSantis, believed to be throwing his hat in the ring as a presidential candidate in 2024, spoke through strong applause at the Orlando World Center Marriott in Orlando as he outlined his views on protecting faith and family.
"Over 100 former Donald Trump administration officials back Ron DeSantis for President: 'A proven winner'" via Brandon Gillespie of Fox News — More than 100 former Trump administration officials have formed a growing coalition backing DeSantis to be the Republican Party's 2024 presidential nominee. Officially known as "The Eight-Year Alliance," DeSantis is "a proven winner," a contender with a depth of policy proven by what he's accomplished at the state level, and a leader who "does what he says." The primary motivation of the group is to promote a candidate they feel would be a viable contender for two presidential terms, something they see in DeSantis. They also want to prevent Trump from "immediately becoming a lame-duck President" should he win back the White House.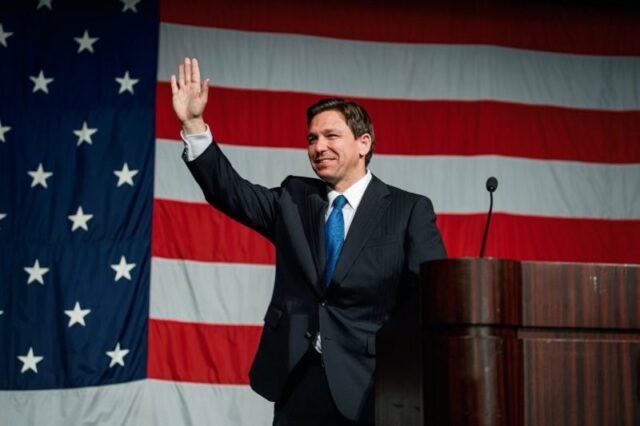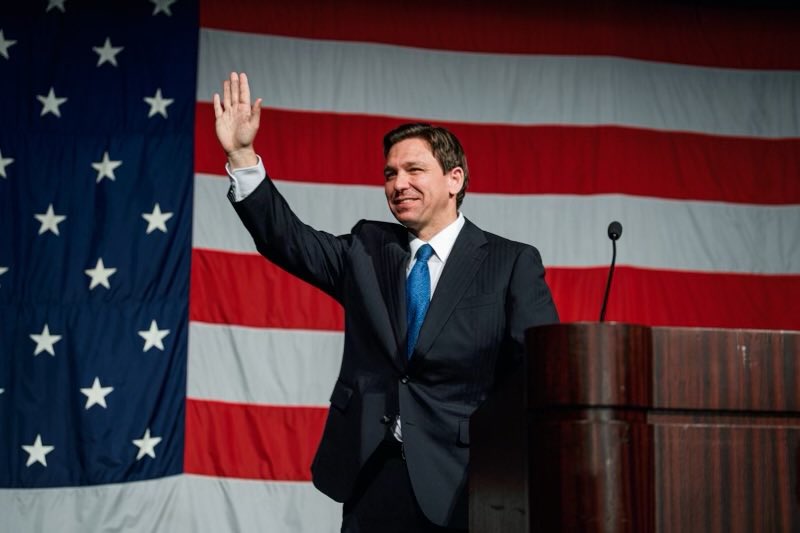 "DeSantis shut out the media. That's changing." via Max Tani and Shelby Talcott of Semafor — After weeks of relentlessly negative coverage of his nascent campaign, his staff have quietly begun the traditional campaign work of providing access for reporters and input for stories, according to people close to the various DeSantis organizations and half a dozen journalists who have engaged with them. The new DeSantis Glasnost has been run primarily through the Never Back Down super PAC. Two 2024 national political reporters said the comms team for the campaign-in-waiting has also been informally reaching out to reporters off the record to spin stories and has begun to invite some down to Florida to meet key staffers. "I'm so pushing media engagement. He can't operate like he did in FL," one person close to DeSantis told Semafor.
"Ronny on the run" via Tara Palmeri of Puck — On television, DeSantis can come across as savvy, reasonably well media-trained, and sometimes aggressive. My first personal observation of what DeSantis' critics mean when they call him a paper tiger — a superficially perfect test-tube Republican candidate who, on closer inspection, is probably not ready for prime time. It's one of the few conclusions I could draw after witnessing his poor performance at the Red Arrow diner, a low-wattage stage brimming with sycophants; or after his meeting with New Hampshire legislators, where, I heard, he apparently rambled on about his own Florida delegation, which is overwhelmingly Republican and less complicated to handle than New Hampshire's. He was, I hate to say it, sanctimonious about his record, according to people in the room.
"'We've got a real dilemma': How 'Never Trump' Republicans view DeSantis" vs Trump via Alex Roarty of the Miami Herald — A small but influential contingent of Republicans is grappling with a strategic dilemma, choosing between a candidate in Trump many of them consider a clear and present danger to the republic and an alternative in DeSantis they worry would solidify — possibly even intensify — the GOP's turn to anti-democratic demagoguery. The real danger many of them say they have already seen Trump pose in office outweighs any potential worry about a future DeSantis presidency. "I don't want Donald Trump to be the nominee because I do consider him an existential threat," said Joe Wash, a former Republican Congressman from Illinois. "I think most Never Trumpers would probably support DeSantis, even those who don't like him and have reservations."
"How DeSantis is trying to lure older voters away from Trump" via Alexandra Glorioso and Nicholas Nehamas of The New York Times — Talking about drug costs illustrates the potential messaging challenges that DeSantis could face as a candidate. The Governor, who considers himself a policy expert, has sometimes struggled when trying to make the topic accessible to voters. Drug costs are far drier and more complicated than the red meat he has fed to his base on conservative causes like defunding diversity programs at state schools, banning gender-transition care for minors and restricting the ability of undocumented immigrants to find work and gain access to social services. For now, DeSantis still appears to be workshopping his messaging on prescription drugs.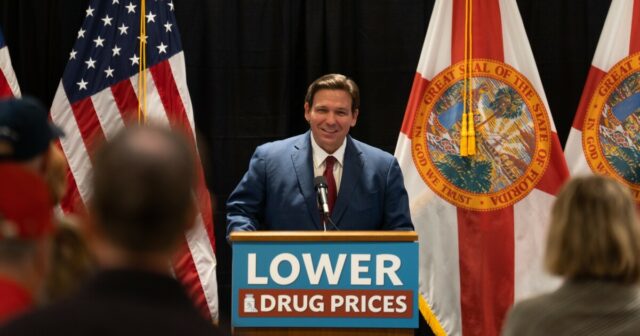 "Trump warned DeSantis not to run. Now, he plans to keep hammering away." via Jonathan Allen of NBC News — Don't say Trump didn't warn him. Trump tried to persuade DeSantis not to seek the 2024 Republican presidential nomination. Trump said he would hammer DeSantis on a personal level. He said a brutal fight would divide the party, anger the conservative base and render DeSantis "never … able to successfully run for office again." While DeSantis stood on the sidelines, absorbing attacks from Trump, the former President racked up endorsements from lawmakers — including more than half the House members from their shared home state of Florida.
"Sarah Huckabee Sanders 'front-runner' being considered by DeSantis for VP pick" via Aaron Johnson of Newsbreak — DeSantis is determined to recruit Huckabee Sanders as his running mate before making a formal announcement on his 2024 presidential bid. Insiders claim that DeSantis has set his sights on the former Trump Press Secretary to be his VP pick after she won the race to become the state's first female Governor in November, succeeding Gov. Asa Hutchinson who served in the role since 2015. "He really only has one strong choice: Sarah," the source said. "He is desperate to lock up his running mate before he makes his formal announcement. He would announce his VP candidate very soon afterward."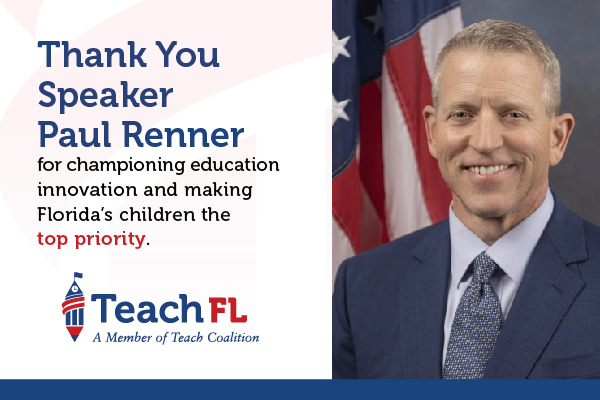 — MORE 2024 —
"Concerns about Joe Biden's re-election swamped by fear of Trump in swing voter focus groups" via Michael Scherer, Emily Guskin and Scott Clement of The Washington Post — Nearly all of the 15 gathered swing state voters described feeling negative emotions when they saw Biden on a television or computer screens, "confused," "concern," "worry," "sad," "sorry" and even "panicked." Every single one said they wished Biden, and his old Republican foe Trump, was not running for re-election. Several offered dire assessments of Biden's mental and physical capacities, calling him too old or speculating about the possibility of dementia.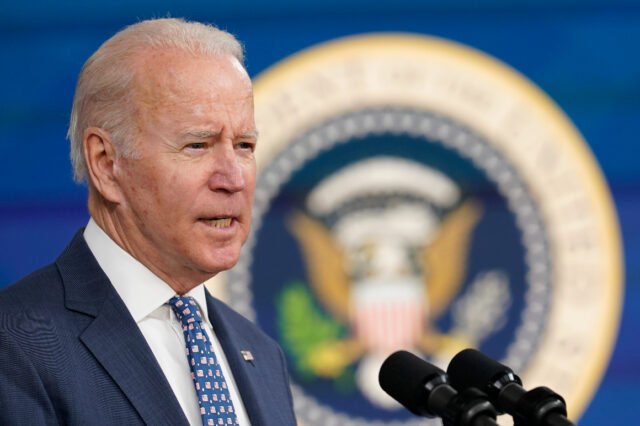 "DeSantis' woes lead to 'clown car Primary' that could help Trump" via Marc Caputo and Tom LoBianco of The Messenger — Now, as many as a dozen other Republicans are running or talking about it in a way they hadn't when DeSantis looked as if he had a much better shot at beating Trump. "Most of the candidates and potential candidates believed DeSantis had weaknesses and could be beaten. The fact that he has fallen in the polls has validated that belief and encouraged more people to get in the race," said former Maryland Republican Gov. Larry Hogan. For Hogan, the multicandidate Primary was a nightmare scenario he warned against months ago: More candidates would dilute the non-Trump vote and help the former President win the nomination with as little as 30% of the vote or so in early Primaries.
"Pro-Trump ads attack DeSantis for policies Trump once also embraced" via Glen Kessler of The Washington Post — What's unusual about the pro-Trump ads is that they attack DeSantis for policy positions that once enjoyed broad support within the Republican Party — so much so that Trump also embraced these same ideas. In other words, these ads offer a template for Biden to attack either Trump or DeSantis if either becomes the Republican presidential nominee. The pro-Trump group repeatedly has attacked DeSantis for having expressed support for a "FairTax" system. Guess who also talked it up. That's right, Trump, during the 2016 presidential election campaign. DeSantis' old policy positions are fair game, but they may not reflect policies he would embrace if he became President.
—"DeSantis vs. Trump: Who's endorsing whom?" via Tristan Wood of City & State FL
"Tim Scott formally kicks off presidential bid, saying 'our nation is retreating'" via Marianne LeVine of The Washington Post — Sen. Scott, one of the country's most prominent Black Republicans, kicked off his presidential campaign here Monday, emphasizing his personal story while also attacking Biden. Scott's betting that highlighting his biography, his Christian faith, and a more optimistic message than some rivals, combined with significant campaign cash, will be enough to carry him to the Republican nomination. But he begins polling in the single digits against much better-known competitors.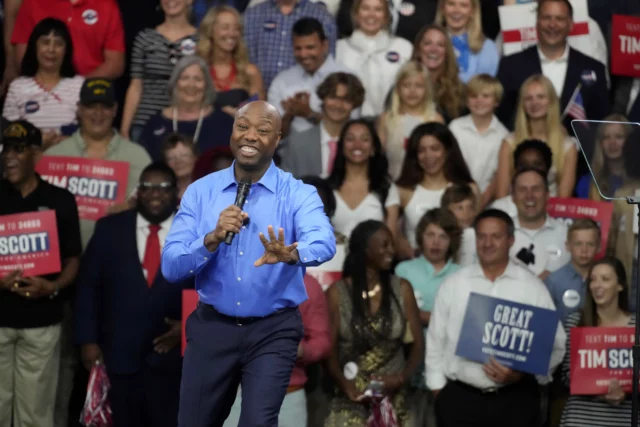 —"Scott bets personal story will boost long-shot 2024 White House bid" via Eliza Collins of The Wall Street Journal
"Francis Suarez says he appeals to a 'different segment' of America than Trump" via Jesse Scheckner of Florida Politics — While again stopping short of confirming a run, Suarez says he'd have an inside track in a theoretical faceoff with Trump, the current leader in the 2024 GOP race for President. "I'm aspirational and inspirational," he said on "Face the Nation," adding that he represents "something different" than Trump. "I can appeal to a different segment of our country, which is voters under 30 that Biden won by 26 points, people in cities that I won in my city by 86% and was re-elected (by in 2021) by 80%, and Hispanics," he said.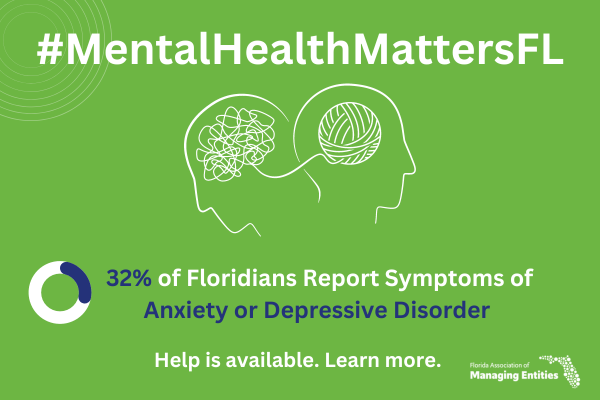 — DESANTISY LAND —
"Texts tie DeSantis closely to Trump insider Lev Parnas in 2018 race" via Aram Roston and Joseph Tanfani of Reuters — Ukrainian American businessman Parnas and his business partner were arrested in 2019, accused by the U.S. government of funneling a Russian oligarch's money into American political campaigns. One recipient of Parnas' donations, DeSantis, has said he was barely an acquaintance. "The Governor does not have a relationship with these individuals," DeSantis' spokesperson at the time, Helen Aguirre Ferré, said in a statement on Oct. 10, 2019. Six days later, DeSantis told reporters that Parnas "was just like any other donor, nothing more than that."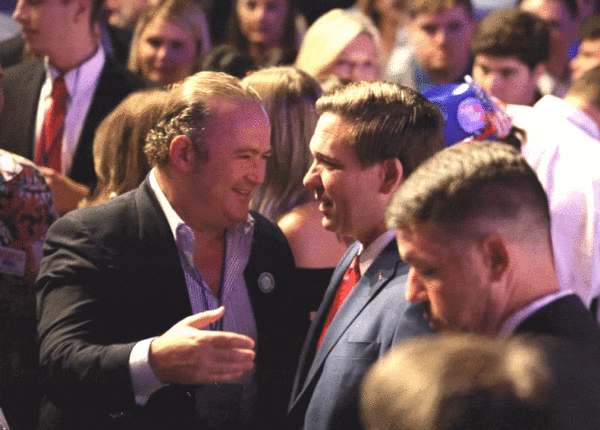 "When a travel advisory is partisan politics" via Byron York of the Washington Examiner — It just so happens, the NAACP released its dramatic "travel advisory" at the moment DeSantis prepares to make official his run for President. Another civil rights group, the League of United Latin American Citizens, or LULAC, just happened to issue what it called a "historic warning against Latinos traveling to Florida." So now, with thousands of Black and Hispanic people flocking to Florida, and the Governor of the state attracting more attention as he prepares to enter the race for President, two powerful Black and Hispanic interest groups are screaming: Don't go! Ron DeSantis is a bad man! With DeSantis a serious contender to become the Republican candidate for the White House, their motives could not be more clearly political. And people are not listening.
"Florida Public Health Integrity Committee members give WHO pandemic treaty mixed reviews" via Christine Jordan Sexton of Florida Politics — DeSantis doesn't support the World Health Organization's pandemic treaty. But it's not clear that members of the Public Health Integrity Committee hand-picked by his administration feel the same way. Chaired by Surgeon General Joseph Ladapo, the group met Monday to discuss state responses to the COVID-19 pandemic and the federal government's response. Ladapo hinted that DeSantis would make an appearance at the Committee, but the Governor did not.
— LEGISLATIVE —
Shevrin Jones says Black Floridians 'less safe' under DeSantis — Following the NAACP's issuance of a travel advisory for Florida, Miami Gardens Democratic Sen. Jones said that "in Ron DeSantis' Florida, Black Americans are absolutely less safe." He added, " … It's deeply distressing that DeSantis cares more about his campaign for President than he does delivering for people and actually doing the job he was elected to do. His dangerous agenda not only hurts people in our communities, but also harms our state's economy, tourism, and local small businesses. When we have major employers pulling events and development out of the state in response to DeSantis' embrace of right-wing authoritarianism, that hurts all of us."
"Chip LaMarca warns Broward Library over banned book promotion" via Anne Geggis of Florida Politics — Rep. LaMarca is voicing concern after the Broward County Library issued a limited edition "I read banned books" library card just ahead of budget veto season. The library issued the cards last month during National Library Week as the library system in the famously Democratic stronghold launched "book sanctuary zones." Broward Library also announced plans for events featuring banned and challenged materials throughout the year.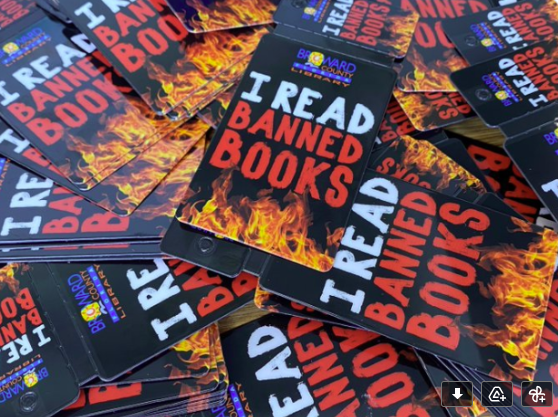 "Can Democrats take HD 35 in a Special Election?" via Dave Trotter — While Republicans are dead last when it comes to voter registration in this district, the registration number are quite even. At the book closing for the last General Election in 2022, NPA and minor party voters made up a plurality of voters at 36%, with Democrats making up 33%, and Republicans 31%. However, it's districts like this, specifically in this area of the state, where Democrats tend to underperform in places where they should have a fighting chance. Can Democrats win? Yes. When registered Republicans only make up 31% of all registered voters in the district, of course, Democrats can win. However, it will be hard. It's not going to be hard because the numbers aren't there.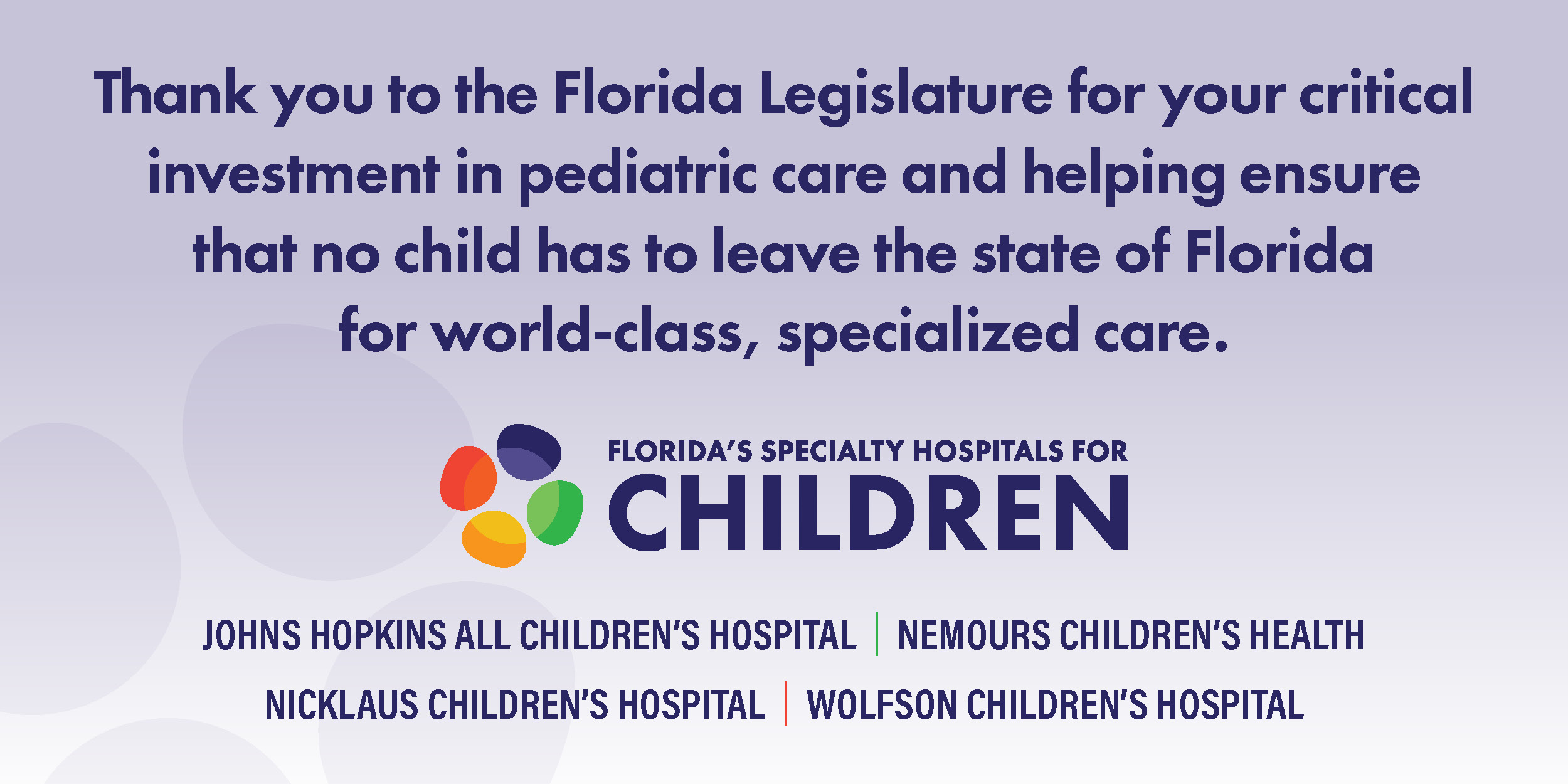 — LOBBYING COMP —
"Lobbying compensation: Johnson & Blanton earns $1.26M in Q1" via Drew Wilson of Florida Politics — New compensation reports show the firm led by Jon Johnson and Travis Blanton earned an estimated $1.26 million during the first three months of 2023. Team J&B collected $790,000 across 90 legislative lobbying contracts and added another $470,000 in pay from its 89 executive branch contracts. Advent Health split the No. 1 spot in the Legislature with The Fan Freedom Project. Both paid $35,000 for the quarter. Advent Health and the Florida Society of Anesthesiologists were the top clients on the executive side. Each paid Team J&B $25,000 for the quarter.
"Lobbying compensation: MHD collects $1.7M in Q1 of 2023" via Drew Wilson of Florida Politics — Named partners Warren Husband and James Daughton worked alongside lobbyists Doug Bell, Leslie Dughi, Allison Liby-Schoonover, Aimee Lyon, Andy Palmer and Karl Rasmussen in Q1 and represented more than 90 clients between their legislative and executive compensation reports. Their efforts resulted in $1.23 million earned lobbying lawmakers and an additional $500,000 lobbying the Governor, Cabinet and state agencies. MHD collected more than $6 million last year, making it one of the top 10 most lucrative lobbying firms in the state. Through the first three months of 2023, MHD is on track to improve upon that total this year. The firm also posted a slight boost over Q1 2022, when it posted reports totaling $1.67 million.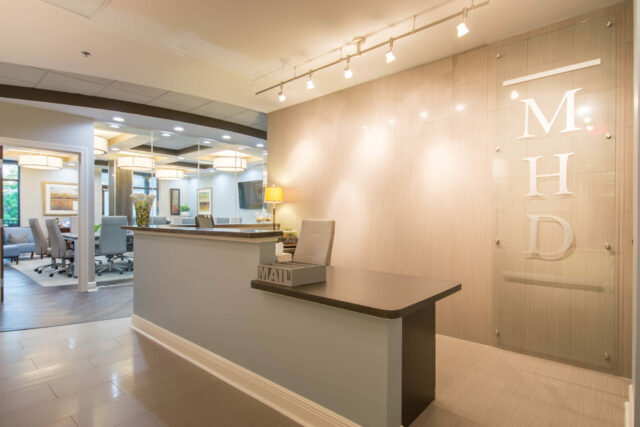 "Lobbying compensation: Shumaker Advisors Florida crosses $1M mark in Q1" via Drew Wilson of Florida Politics — Shumaker Advisors Florida continued to grow in the first quarter of 2023, earning at least $1 million in lobbying fees. Overall compensation ranges show the firm earned between $500,000 and $1 million in each branch, meaning even a low-end estimate puts the firm in the seven-figure territory. Some noteworthy clients in Shumaker's Rolodex include The Able Trust, Eckerd College, Florida Power & Light Co. and AT&T. The $1 million quarter puts Shumaker Advisors Florida on track to beat its 2022 annual earnings total of $2.25 million by nearly double — the average quarterly haul last year was about $562,000, or a little over half what the firm raked in during the first three months of 2023.
"Lobbying compensation: RSA Consulting Group earns $765K in Q1" via Drew Wilson of Florida Politics — Ron Pierce and the team at RSA Consulting Group scored $765,000 in lobbying pay last quarter, new compensation reports show. The Tampa-based firm represented more than 75 clients in Q1 and reported earning $385,000 lobbying lawmakers and another $380,000 lobbying the Governor, Cabinet and state agencies. The team's most lucrative client on the legislative side was Vinik Family Office, which is one of a handful of entities tied to Jeff Vinik that the firm represents. In addition to that $25,000 contract, RSA also lobbied lawmakers on behalf the Vinik-linked Tampa Bay Lightning and Vinik Sports Group. RSA Consulting Group earned between $250,000 and $500,000 in the Legislature and an additional $250,000 to $500,000 in the executive, meaning the firm earned no less than $500,000 in Q1 and may have earned as much as $1 million.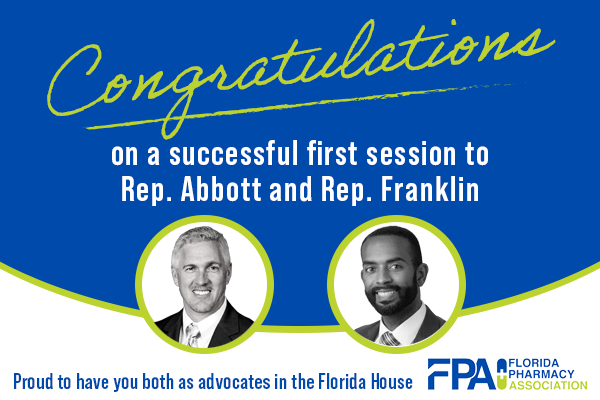 — STATEWIDE —
"DeSantis' $13.5M police program lures officers with violent records to Florida" via Richard Luscombe of The Guardian — Numerous police officers lured to new jobs in Florida with cash from DeSantis' flagship law enforcement relocation program have histories of excessive violence or have been arrested for crimes including kidnapping and murder since signing up, a study of state documents has found. DeSantis, who is expected to launch his campaign for the 2024 Republican presidential nomination this week, has spent more than $13.5m to date on the recruitment bonus program, which he touted in 2021 as an incentive to officers in other states frustrated by COVID-19 vaccination mandates.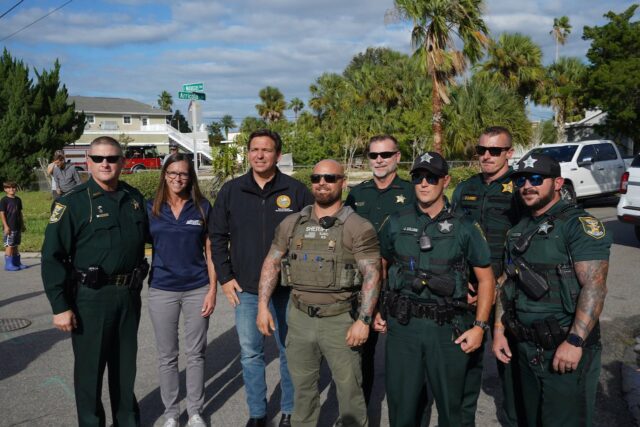 "National Hurricane Center drops chances system east of Florida will form" via Richard Tribou of the Orlando Sentinel — The National Hurricane Center began tracking a system in the Atlantic east of Florida on Sunday, but by Monday afternoon said there was no chance of it forming into a tropical depression ahead of the official start of hurricane season. In the NHC's 2 p.m. Monday tropical update, forecasters said the showers and thunderstorms of a broad area of low pressure located a couple of hundred miles northeast of the central Bahamas had decreased over the 24 hours since they first began tracking it.
"VISIT FLORIDA leader blasts travel warnings against the state as baseless partisan attacks" via Anne Geggis of Florida Politics — After a third advocacy group warned people about traveling to Florida, VISIT FLORIDA President and CEO Dana Young blasted the advisories as partisan-motivated stunts full of inaccurate claims. The NAACP issued an advisory Saturday warning people that Florida is openly hostile to African Americans, people of color and the LGBTQ community as evidenced by its legislation restricting diversity, equity and inclusion programs in schools and universities. There is no danger, Young said in a statement. In fact, it's quite the opposite. "We pride ourselves on welcoming every visitor with the same warmth and friendliness, no matter where they are from, what they believe, whom they love or what their abilities are," Young's statement said. "It is disappointing when partisan organizations attempt to weaponize travel in pursuit of political ends."
"NAACP President explains why the group issued Florida travel advisory" via Kierra Frazer of POLITICO — NAACP President Derrick Johnson on Monday said African Americans' lives "are not valued" in Florida, which is why the organization has issued a travel advisory in response to the state's education, immigration and LGBTQ policies. "We didn't end here overnight. It was because of the election," Johnson said on "CNN This Morning." "So, we have to prepare for the next election, so we can get rid of him once and for all. This othering that we have seen first by Trump, now by him, is not only un-American, it's dangerous, and we have to right-size this landscape."
— SKED —
Happening today — Gov. DeSantis and the Florida Cabinet meet: 9 a.m., Cabinet Meeting Room.
Happening today — The Southwest Florida Water Management District Governing Board meets: 9 a.m., Southwest Florida Water Management District, 7601 U.S. 301 North, Tampa.
Happening today — The Florida Public Service Commission will receive an update on hurricane-season preparations: 9:30 a.m., Betty Easley Conference Center, 4075 Esplanade Way, Tallahassee.
Happening today — Tom Grady, a former House member, former State Board of Education Chair and co-founder of CryptoLawyers.org, will give a speech to the Economic Club of Florida: Noon, Florida State University Alumni Center, 1030 West Tennessee St., Tallahassee.
Happening today — The Florida Public Service Commission will meet virtually to consider rate increases sought by Keen Sales, Rentals and Utilities, Inc., which operates water systems in Polk County: 6:30 p.m., livestream link here.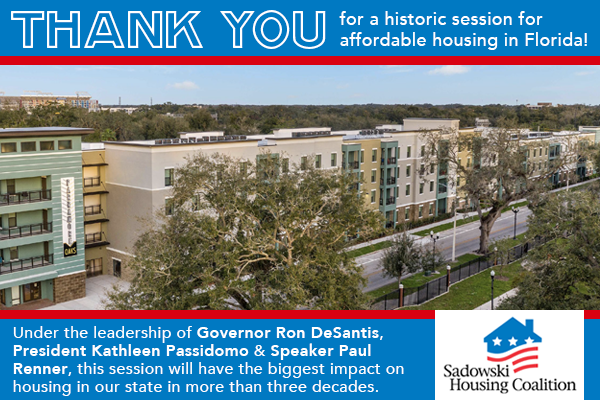 — D. C. MATTERS —
"Biden gets low ratings on economy, guns, immigration in poll" via Aamer Madhani and Emily Swanson of The Associated Press — As Biden embarks on his re-election campaign, just 33% of American adults say they approve of his handling of the economy and only 24% say national economic conditions are in good shape. Public approval of Biden's handling of the economy remains low in a time of high inflation, a difficult housing market and concerns about a potential U.S. government debt default. American opinion is also gloomy about Biden's efforts on gun policy and immigration, with only 31% saying they approve of the President's performance on those hot-button issues. Overall, 40% say they approve of the way Biden is doing his job, similar to where his approval rating has stood for much of the past year and a half.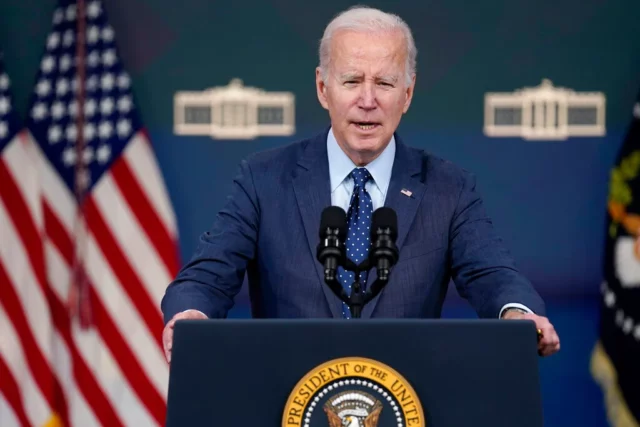 "Biden, Kevin McCarthy have productive talk on debt but no deal yet" via Akayla Gardner, Jarrell Dillard and Billy House of Bloomberg — McCarthy said he and Biden had a productive talk but have not yet reached a deal to avert a catastrophic U.S. debt default. The two sat down at the White House for more than an hour Monday evening. Earlier, Treasury Secretary Janet Yellen warned it's now "highly likely" her department would run out of sufficient cash in early June and that default could come as soon as June 1. "The tone tonight was better than any other time we have had discussions," McCarthy said as he emerged from the meeting. The two leaders, he said, "had a productive discussion. We don't have an agreement yet."
"Biden sees coming 'thaw' with China, even as he rallies allies against Beijing" via Peter Baker and David E. Sanger of The New York Times — Biden and his allies spent much of the G-7 summit in Hiroshima, Japan, announcing new arms packages for Ukraine, including a pathway to providing F-16 fighter planes. They spent hours discussing strategy with President Volodymyr Zelenskyy for the next phase of a hot war started by Russia. So, it was easy to miss Biden's prediction on Sunday of a coming "thaw" in relations with Beijing, as both sides move beyond what he called the "silly" Chinese act of sending a giant surveillance balloon over the United States, only the most recent in a series of incidents that have fueled what seems like a descent toward confrontation.
"Biden nominates telecom veteran to FCC in bid to overcome stalemate" via Cristiano Lima of The Washington Post — Biden nominated longtime telecommunications lawyer Anna Gomez to serve on the FCC, taking a step toward breaking the partisan deadlock that for more than two years has hamstrung the agency's ability to carry out Democratic agenda items, such as restoring net neutrality rules. Gomez, an FCC veteran serving as a communications policy adviser at the State Department, is the latest nominee after Gigi Sohn, another former agency staffer who withdrew from consideration in March after a grueling 16-month battle over her pick. Sohn attributed the defeat to a "concerted, coordinated campaign" by the telecom industry to block her nomination.
"Air Force looks to better control access to classified data after intelligence leak" via Lolita C. Baldor of The Associated Press — The Air Force said it is looking at ways to better control access to classified information, in the wake of revelations that superiors of the Massachusetts Air National Guard member charged with leaking highly classified documents had raised concerns internally about his handling of sensitive data. Secretary Frank Kendall told reporters that the Air Force needs to better enforce the rules that govern access to classified information based on whether someone with the correct security clearance also has a need to know the information.
"Feds give public last shot at commenting on new snowy grouper restrictions" via Wes Wolfe of Florida Politics — An amendment (Amendment 51) to the snowy grouper's federal fishery management plan is up for review by the Commerce Secretary, who has authority thanks to the National Oceanic and Atmospheric Administration's (NOAA) place in the U.S. Department of Commerce. NOAA Fisheries and a collection of regional councils manage federal saltwater fisheries. The Magnuson-Stevens Fishery and Conservation Management Act, which sets the framework for federal fishery regulation, mandates that NOAA end overfishing among snowy groupers. People wishing to submit public comments can do so by visiting the Amendment 51 page on Regulation.gov and clicking on the comment icon. Comments may also be mailed to Rick DeVictor, Southeast Regional Office, NOAA Fisheries, 263 13th Ave. S., St. Petersburg.
"Daylight saving time: Sunshine Protection Act reintroduced. Still fall back in Florida? Yes, for now" via Jennifer Sangalang of Florida Today — Just over a week before daylight saving time started for 2023, the Sunshine Protection Act, bills to permanently adopt daylight saving time, was reintroduced. That was two months ago. How are they doing? Well, in November 2023, we'll still have to change our wall clocks by one hour and "fall back." So, if you're not a fan of daylight saving time, the good news is you have six months to air out your grievances.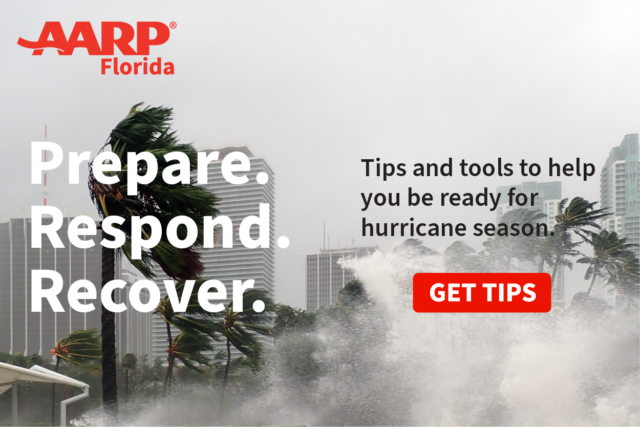 — LOCAL: S. FL —
"Will more jurors need to walk through Stoneman Douglas mass shooting site? Judge to decide this week" via Rafael Olmeda of the South Florida Sun-Sentinel — A Broward judge will decide this week whether another jury will walk through the crime scene at Marjory Stoneman Douglas High School, where 17 people were murdered on Valentine's Day 2018. Circuit Judge Martin Fein listened to arguments Monday morning from defense lawyer Mark Eiglarsh, who represents former Broward Sheriff's Deputy Scot Peterson and wants a jury to tour the outside of the building. Arguing for the state, prosecutor Steven Klinger said if jurors tour the outside of the building, they should also see the inside. Peterson is accused of taking cover instead of acting when shooter Nikolas Cruz opened fire in the freshman building of the Stoneman Douglas campus in Parkland.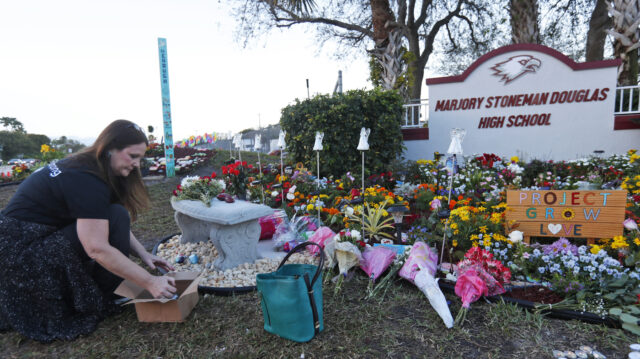 —"Ex-Florida deputy charged with failing to confront Parkland shooter says he's eager for trial" via The Associated Press
"Seven semifinalists chosen for Broward schools superintendent" via Scott Travis of the Orlando Sentinel — Seven semifinalists are now in the running to become Broward's next School Superintendent. The School Board received 31 applications, with one candidate dropping out, amid two rounds of advertising for the job. Of those, 17 qualified. Board members each chose up to five semifinalists individually, with a goal of choosing five collectively. But after the vote Monday, three tied for fifth place, so the School Board decided the final pool will be seven.
"Miami-Dade K-8 bars elementary students from 4 library titles following parent complaint" via Sommer Brugal of the Miami Herald — A K-8 school in Miami-Dade County last month issued restrictions for elementary-aged students on three books and one poem after a parent objected to five titles, claiming they included topics that were inappropriate for students and should be removed "from the total environment." The move — which allows for middle school students at the school to access the titles — is the latest example of districts and schools across the state restricting or removing books from libraries in recent months. For Stephana Ferrell, the director of research and insight at Florida Freedom to Read Project, it underscores a growing trend to redefine what is considered age-appropriate, "especially regarding books that address ethnicities, marginalized communities, racism or our history of racism."
"A very clear backlash over backpacks in Broward" via the South Florida Sun-Sentinel editorial board — Anytime the government makes a decision that affects people directly, it has a responsibility to explain that decision, clearly and openly, to those who are most directly affected by it in this case, the 256,000 public school students and their parents in Broward County. Anytime the government makes that kind of decision behind closed doors, it can easily erupt into a public relations disaster as appears to be the case in, how did you guess? Yes, Broward. The nation's sixth-largest School District has already decided that every student will only be allowed to bring clear, see-through backpacks and bags onto its school campuses when the Fall semester begins in August. "This added layer of security is a game-changer," Interim Superintendent Earlean C. Smiley declared.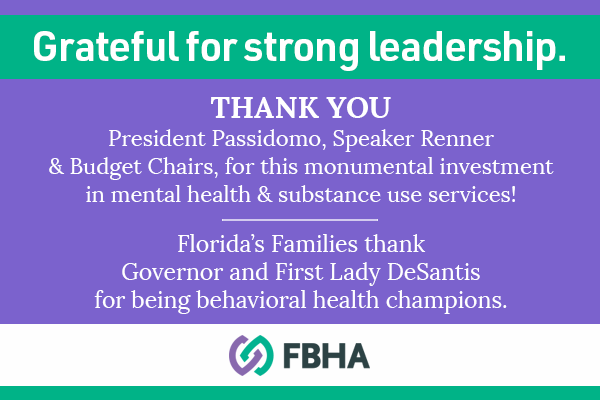 — LOCAL: C. FL —
"Hamburger Mary's sues DeSantis over drag show law" via Austin Fuller of the Orlando Sentinel — Hamburger Mary's in Orlando is suing DeSantis and the state of Florida in federal court, claiming the restaurant has been deprived of its First Amendment rights and is already losing customers under a new law affecting drag shows. DeSantis signed bills last Wednesday taking aim at transgender treatments for minors, pronouns in schools, bathroom use and children attending drag shows. The changes included penalties for venues letting children into "adult live performances" and potential first-degree misdemeanor charges for violators.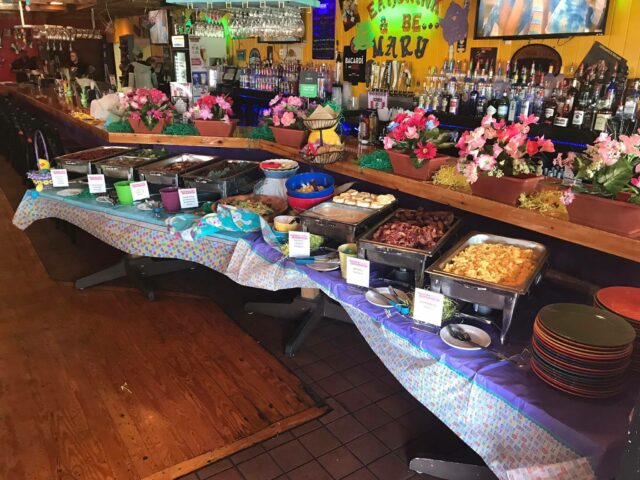 "Malabar and Brevard County reach agreement over sanctuary tree removal" via Jim Waymer of Florida Today — Malabar and Brevard County have reached an agreement on how to proceed with cutting down several thousand trees at the Malabar Scrub Sanctuary, resolving a battle over how best to make the preserve a place where threatened scrub jays, hikers and bikers can coexist. More than 100 trees are expected to be spared, but some of the trails many in the town have grown to love will have to move. The Malabar Town Council approved the agreement this past Monday and it will go before Brevard County Commission Tuesday, May 23. County officials estimate they will spare 110 or more trees than were originally planned to be cut down. The town wanted to save about 500 trees.
"Apopka Mayor asks state to strip project of affordable housing money" via Dustin Wyatt of the Orlando Sentinel — After Apopka was sued for denying an affordable housing project, a judge sided with the developer and determined that the city was violating state statutes by not allowing it on land reserved for its city center. In the months that followed that December court ruling, the city still has not granted permits to Wendover Housing Partners for its 192-unit Southwick Commons project. Now, the Altamonte Springs-based developer is threatening more litigation. The Florida Housing Finance Corporation approved $10.8 million in loans and tax credits in 2020 for Wendover's Southwick Commons project. That included $7 million from the State Apartment Incentive Loan (SAIL) program.
"Elon Musk jet-tracker at UCF starts keeping tabs on DeSantis, too" via Steven Lemongello of the Orlando Sentinel — The University of Central Florida student who famously tracks Musk's jet travel on Twitter has a new account following the government-owned plane used by DeSantis. Jack Sweeney said he launched the @DeSantisJet account because of the Governor's expected campaign for the 2024 Republican Presidential nomination, but also because of a bill DeSantis signed last week shielding his travel records from public access. "There's a lot of interest in him," said Sweeney, a 20-year-old who will be entering his junior year at UCF.
"Altamonte Springs joins growing flock of cities allowing backyard chickens" via Martin E. Comas of the Orlando Sentinel — Altamonte Springs residents wanting to make an omelet or quiche can soon skip the grocery store aisles and head into their backyards for fresh eggs. The Seminole County city recently joined a roost of other local governments — including Longwood, Maitland, Orlando, Winter Park and Winter Garden, along with Orange and Seminole counties — that now allow homeowners to keep chicken hens in their backyards for the purpose of cultivating eggs. "It's almost like that next step in gardening," Commissioner Mike Brunscheen said in favor of the new program approved unanimously by the City Commission. "People grow their own fruits and vegetables in their backyards. Now they can have eggs."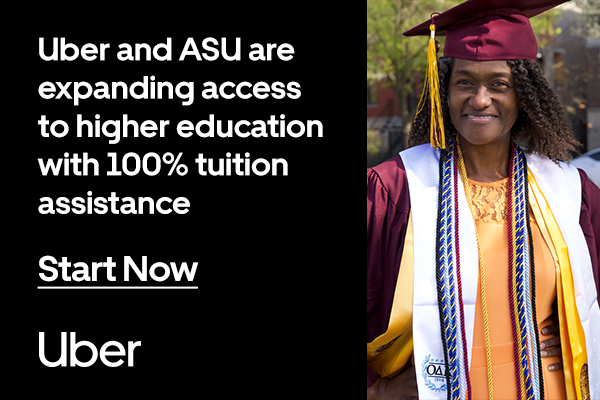 — LOCAL: TB —
"Nick DiCeglie attorneys dismiss accusations in new lawsuit as garbage" via Jacob Ogles of Florida Politics — Business partners for Sen. DiCeglie are publicly accusing him of using their sanitation company to lift his political career. But DiCeglie's attorneys say that's a load of garbage. DiCeglie owns Solar Sanitation with his cousins, Anthony and John DiNardi. That's a partnership rapidly ending. DiCeglie has called for mediation to settle family and business disputes. But the DiNardis filed lawsuits against the Indian Rocks Beach Republican and leveled more accusations through the Florida Phoenix.
"Tampa General Hospital's John Couris inducted into Tampa Bay Business Hall of Fame" via WCJB — Couris, Tampa General Hospital (TGH) president and CEO, was inducted into the Tampa Bay Business Hall of Fame by the Florida Council on Economic Education. Couris and the three other inductees joined more than 200 of Tampa's top business leaders who have been inducted since 1988. The award ceremony was on May 19.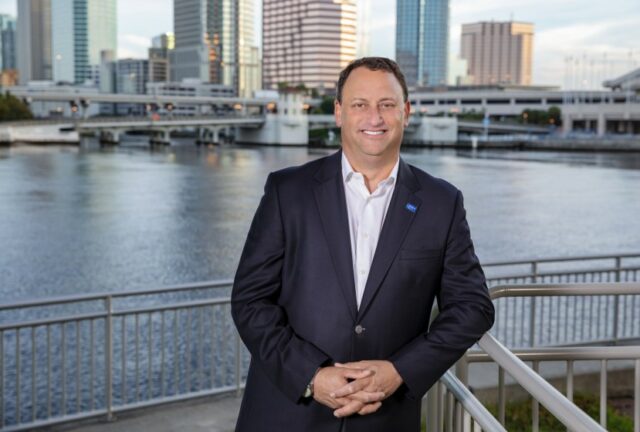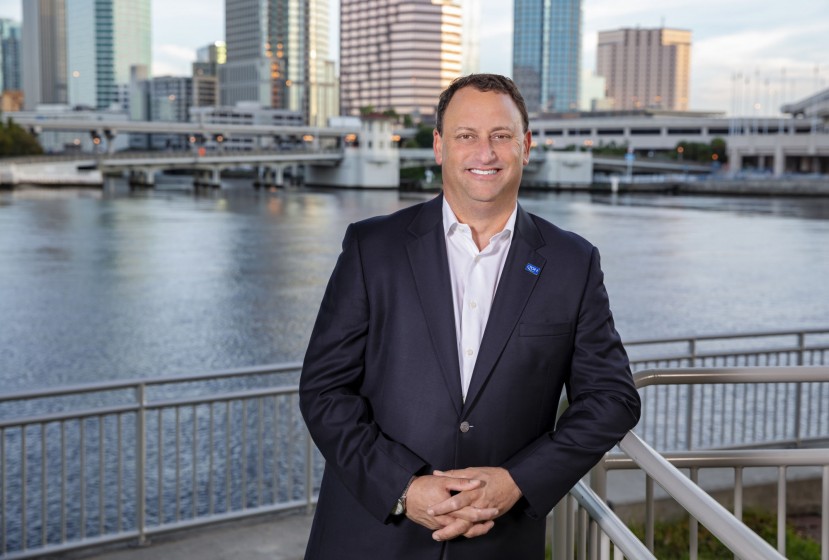 "USF faculty not sold on Bulls' $340 million football stadium plan" via Matt Baker of the Tampa Bay Times — USF officials will present the Bulls' plan to build a $340 million on-campus football stadium Tuesday, and Faculty Senate officers have questions. Lots of questions. How else could USF use the $140 million in direct funding? How will the Bulls service $200 million in debt? What happens if they can't make their payments? And how does constructing a 35,000-seat stadium north of the practice facilities help USF achieve its academic goals? "It seems to me like the dangers outweigh the positives," said Brian Connolly, the Department of History's Chair and Faculty Senate vice president.
"Tampa Bay area adds over 40,000 new residents, census data shows" via Devonta Davis of the Tampa Bay Business Journal — The latest data from the U.S. Census Bureau shows that while Tampa Bay cities have begun to level out in terms of incoming residents, the area remains one of the most popular in recent years. The annual population estimates are based on administrative data sources, such as tax returns, birth and death certificates. From April 1, 2020, to July 1, 2022, Tampa had a net gain of 13,512 people, bringing the total population to 398,173. St. Petersburg saw a net gain of 2,900, while North Port saw an increase of 10,301.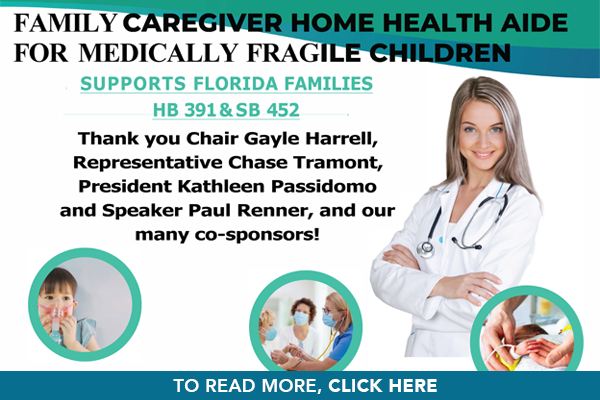 — LOCAL: N. FL —
"Scott Maddox released from federal prison after serving 18 months of 5-year bribery sentence" via Jeff Burlew and the Tallahassee Democrat — Former Tallahassee City Commissioner Maddox has been released from a federal prison camp in Pensacola after serving 18 months of a five-year sentence for his role in a notorious City Hall bribery scheme. The Bureau of Prisons website lists Maddox's current location as RRM Orlando, the residential reentry management office that oversees prisoners from north and central Florida who are on home confinement or in a halfway house. His exact location is not publicly known. However, one person with knowledge of the situation said Maddox recently returned to Tallahassee after his release from the prison camp and is on home confinement.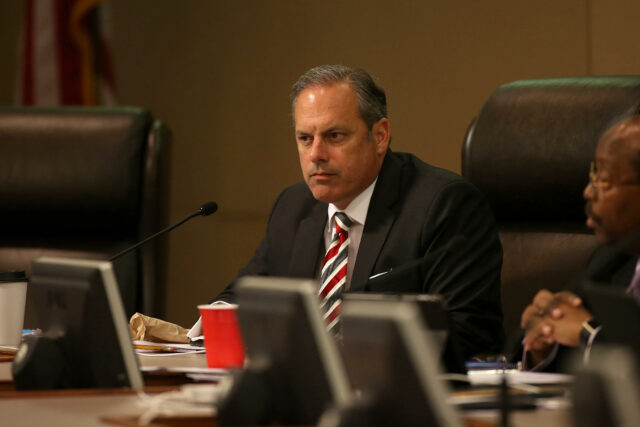 "'Not the American dream': Hard times hit 1 in 3 Jacksonville-area families" via Beth Reese Cravey of The Florida Times-Union — A new report on the working poor shows that almost 40% of Northeast Florida households, at least one in three, struggled to make ends meet during the COVID-19 pandemic, with even higher rates for Black and Hispanic families compared to white families. Based on 2021 U.S. census data, the report from United Way of Northeast Florida and its research partner United for ALICE revealed "deep racial disparities in the rates of financial hardship," with 55% of Black households and 46% of Hispanic households surviving on income less than the basic cost of living for their community, compared to 34% for White households.
"Judge hears arguments against sheriff, employees in trio of lawsuits" via Nora O'Neill of The Gainesville Sun — A judge is expected to rule soon on a trio of lawsuits filed by former Alachua County Sheriff's Office employees against Sheriff Clovis Watson Jr. after a hearing on Monday. Attorney Bobi Frank spoke on behalf of the three employees at the hearing, saying Watson repeatedly violated state law by denying her client's rights to due process while on the brink of suspension or termination. A fourth separate case, in federal court, also claims he has discriminated against employees based on their skin color. That lawsuit is still pending. "I am hoping that justice will prevail," Frank said. "I have full confidence."
"Pensacola may look for private operator to take over managing new skate park" via Jim Little of the Pensacola News Journal — Pensacola may look for a private operator to manage the new Blake Doyle Skatepark that opened earlier this month. City officials have been grappling with how to manage the downsides that come with the popularity of the new park. Last week, Pensacola Mayor D.C. Reeves said he believed a long-term solution would mean the city drafting a request for proposals to have a private company manage the operations of the skate park.
"'Not trying to be recycling police:' Recycling bin inspections start in Jacksonville" via Hanna Holthaus of The Florida Times-Union — Jacksonville recyclers have four opportunities to learn from "oops" tags attached to their recycling bins in the coming months — or else their bins may no longer be usable. Recycling inspectors will come to all four Jacksonville zones starting May 15, educating residents on what non-recyclable items contaminate their bins. The city recycles about 3,400 tons of materials per month, but about 27% is contaminated with trash and taken to a landfill. Republic Services, the company contracted through the city to process recycling, handles 10% without extra charge, but the rest costs the city between $250,000 to $300,000 per year from the general fund.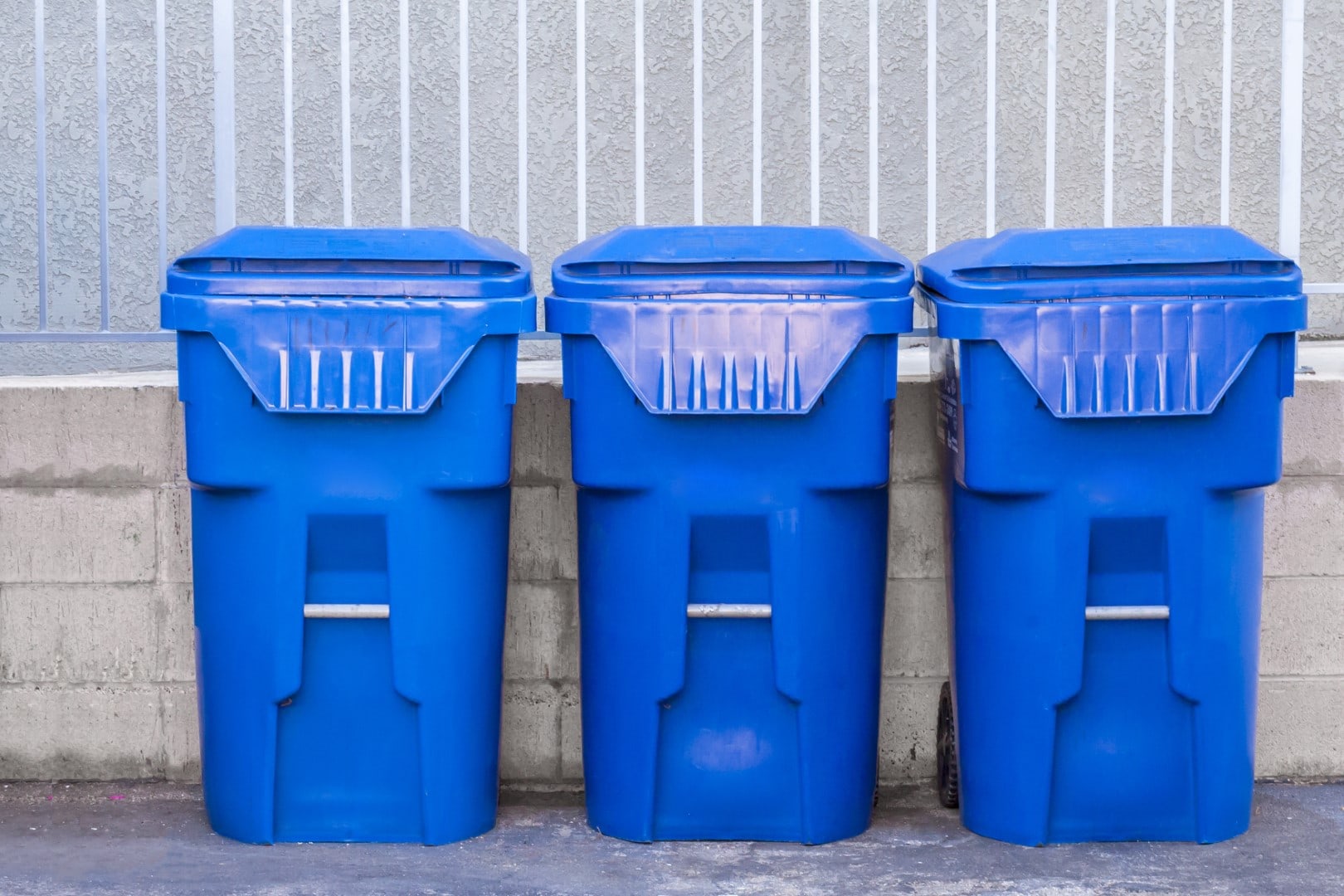 "Bass Pro Shops announces new mega retail store in Northeast Florida" via Alexandria Mansfield of The Florida Times-Union — Bass Pro Shops recently announced plans for a new destination retail store on World Commerce Parkway in St. Johns County. The store will offer its standard equipment and apparel for outdoor activities, including hiking, backpacking, wildlife viewing and camping. Bass Pro Shops is expected to bring about 115 jobs to the new location, which is expected to open in 2024. Bass Pro Shops locations feature a large aquarium and water features stocked with native fish species, thousands of local antiques and artifacts, hundreds of trophy fish and wildlife mounts and murals depicting local scenes.
"World's largest lionfish tournament begins in Destin" via Kimber Collins of mypanhandle.com — The Destin area is full of lionfish hunters. Captains gathered Thursday night for a meeting before hitting the water early Friday morning to collect the invasive fish. "So, if you're interested in doing it, you basically go down to the reef. The lionfish are sitting there. It's like picking up trash. If you miss, don't worry, they're gonna sit right there and let you try again. The good news is they taste good, so the more you get, the more you have for your dinner plate," said Alex Fogg with the Emerald Coast Open. The Emerald Coast Open is a prize-filled diving tournament to collect as many predatory fish as possible.
"Tallahassee chef to appear on new Hulu cooking show" via TaMaryn Waters of the Tallahassee Democrat — Tallahassee Chef Leon Brunson knows his way around a kitchen, but can he keep a secret? He's part of the breakthrough group of 10 cooking professionals and social media influencers appearing on Hulu Originals' new show "Secret Chef," which premieres June 29. The premise, cooked up by chef and executive producer David Chang, pits contestants against each other in a series of blind tastings where they're not only the cooks but also the judges.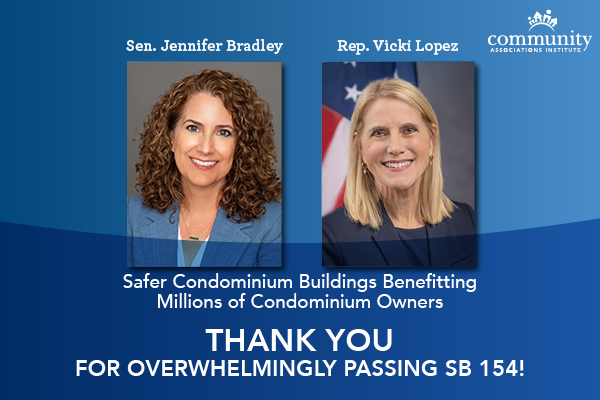 — LOCAL: SW. FL —
"New College of Florida faculty votes to censure trustees" via Divya Kumar of the Tampa Bay Times — Faculty members at New College of Florida have taken the unusual step of censuring the school's Board of Trustees for "disregarding their fiduciary duties," according to a letter sent to college leaders Monday. About 80% of the faculty voted in favor of a motion listing 13 complaints against the Board, which was revamped on Jan. 6 when DeSantis appointed six new trustees to change the direction of the small, liberal arts college. Since then, "we've just experienced one thing after another that illustrates that the Board members are not fulfilling their fiduciary duties," said Liz Leininger, a faculty member who raised the motion on behalf of a colleague.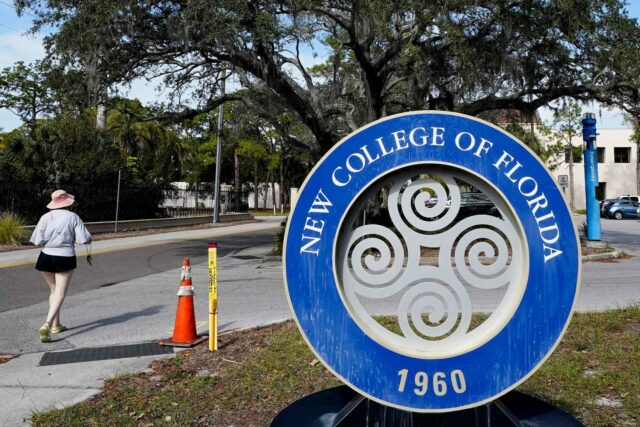 "Town with thousands of houses, shops in rural area passes Collier planning board" via Laura Layden of the Naples Daily News — Plans for a new town in the eastern stretches of Collier County have cleared another regulatory hurdle. The county's Planning Commission voted unanimously in favor of the vast development, east of Golden Gate Estates. The advisory board's recommendation now heads to the County Commission for a final decision. It requires a majority vote for approval. The town, known as Big Cypress, would take the place of a village named Longwater. The county greenlighted the village in 2021. It's one of a trio of approved villages proposed by the same developer off Oil Well Road.
"New shot spotter technology aims to curb gun violence in Manatee County" via Jesse Mendoza of the Sarasota Herald-Tribune — The Manatee County Sheriff's Office is implementing shot spotter technology to address a rise in gun violence this year and reverse a growing trend of drive-by shootings by local youth. There have been 44 incidents involving gun violence in Manatee County so far this year, and 29 of those have been drive-by shootings, according to MCSO. That compares to 83 gun-violence incidents in all of 2022 and 102 in 2021. Manatee County Sheriff Rick Wells said he is concerned that 17 of those incidents involved juveniles. He said many are isolated incidents, but some are related to long-standing disputes between youth from different parts of Manatee County.
"New Fort Myers Beach Town Manager brings Surfside experience to post-Ian recovery" via Kate Cimini of the Fort Myers News-Press — Fort Myers Beach welcomed new Town Manager Andrew "Andy" Hyatt on May 1 after a search that lasted just a few months. Roughly 80 candidates applied for the position, and four made it to the final round. Hyatt, who served as the Town Manager in Surfside when Champlain Towers South collapsed, helped manage the town through the aftermath. He earned a master's degree in public administration from the University of Tennessee at Chattanooga in 2000 and has since worked as Town or City Manager in six municipalities across Florida and his home state of Tennessee. Most Town Manager positions he held lasted between two and four years.
"Cyber Ninjas CEO faces criminal probe for 2020 election ballot audits. Here's what to know" via Melissa Pérez-Carrillo of the Sarasota Herald-Tribune — Cyber Ninjas CEO Doug Logan has been accused of tampering with voting machines in Michigan and breaching voting machines in Georgia following the 2020 election. Logan, a Sarasota County resident, has been a part of an investigation into those who pushed to overturn Biden's victory over Trump in 2020. He completed "audits" of ballots in Georgia, Michigan and Arizona elections to strengthen unproven claims of voter fraud during the election. Logan was the CEO of the now-closed Cyber Ninjas Inc., a cybersecurity organization. The company "audited" election results in several states. It shut down on Jan. 1, 2022, amid investigations into the company's hand in alleged voting fraud.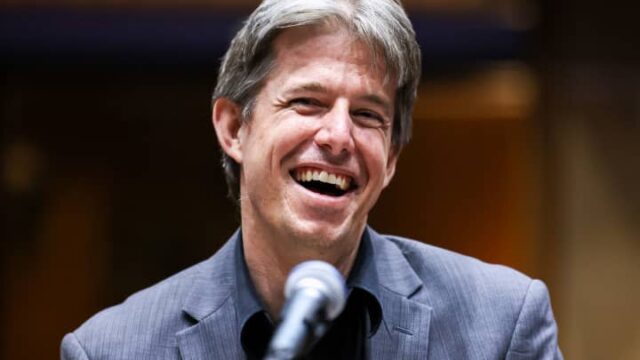 "Alfie Oakes files lawsuit against Collier School Board over Superintendent search" via Nikki Ross of the Naples Daily News — Naples grocer Oakes is suing the Collier County School Board over its Superintendent search, claiming they and their search firm violated Florida's Sunshine Law. "All I want is a fair process," Oakes said. "I think it's all pretty self-explanatory." In his lawsuit, which was filed May 17 with the Collier County Circuit Court, Oakes claims that the School Board violated the Sunshine Law by allowing search firm Hazard Young Atea Associates to select 10 candidates out of 45 applicants privately, without public notice, public comment or minutes. On May 4, the Collier County School Board in a 3-2 vote selected Leslie Ricciardelli, who had been serving as Interim Superintendent, as the district's Superintendent.
"Charity for homeless veterans receives $40K grant for its housing mission" via Liz Freeman of the Naples Daily News — Wounded Warriors of Collier County has been awarded a $40,000 grant for its mission of supporting veterans in need of housing, mental health services and other support. The grant is from the Richard M. Schulze Family Foundation, which was created in 2004 by Best Buy founder Dick Schulze to give back to the communities where he and his family have lived, in Minnesota and now in Florida. Wounded Warriors provides housing for homeless veterans with a mission to end veteran homelessness in the community. The local organization was founded and became a nonprofit charity in 2014; it is not affiliated with the Wounded Warriors Project.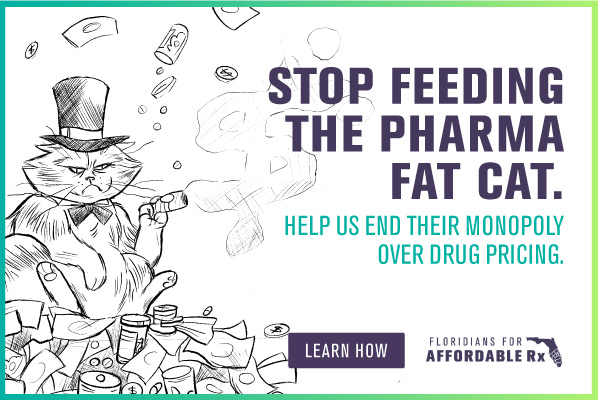 — TOP OPINION —
"The 2024 Republican ticket from the crypt" via Charles Pierce of Esquire — It's now almost five decades since the Republican Party was first bedeviled by its own Undead: an Undead appetite for cruelty in public policy; an Undead attraction to the political use of fear and cultural boogeymen; and an Undead proclivity for causing the same damage, over and over again — running up crippling deficits, following the culture wars to inevitable extremes, and harboring a misbegotten devotion to Dear Leader, whether to Ronald Reagan and his magical supply-side America, or to George W. Bush and his crusade to turn every Middle Eastern despotism into Rhode Island at the point of an RPG, or (finally and most destructively) to Trump, who lied worse than Reagan and had lousier foreign policy than Bush.
The Undead followed with them all.
Republicans in 2023 are in quite a different place. When people talked about Hillary Rodham Clinton's having cleared the field, they meant by the conventional standards of money raised, endorsements gathered, and organizations established. Other Democrats declined to contest the nomination for understandable, pragmatic reasons.
But this season's Republicans will be jumping at shadows, reacting to the phantom Trump. He occupies a haunted place in their heads, and everything they do is in response to everything he does, even when he does nothing at all.
Take, for example, DeSantis, who began campaigning against Trump long before any formal announcement that he'd be running. The Governor staked the early part of his campaign on the imaginary threat of "wokeness" in the culture, culling kindergarten libraries and forcing universities to abandon courses for wrongthink, even as his standards remain damnably imprecise.
The point is that DeSantis was running against a phantom issue to avoid being outflanked by the Trump who exists in his imagination, in dread of the spectral power of 2016's Undead candidate.
— OPINIONS —
"With 18 new public records exemptions enacted, DeSantis is flying Florida into the dark" via Martin Dyckman for the Florida Center for Government Accountability — CS/SB 1616, enacted by the ruling Republican supermajority in the Legislature, forbids the Florida Department of Law Enforcement and other police agencies from releasing any records pertaining to those officials' travels or security arrangements. DeSantis is the most conspicuous beneficiary. Those documents have been the public's go-to resource when Governors have failed to post travel itineraries and visitor logs. DeSantis is the most secretive Governor yet. So, if the public wants to know who may have provided private corporate air travel to Florida's public officials, it will be harder than ever to answer that question. The failure to report such freebies would break other laws, of course, but there is now one fewer way to expose potential violations of law.
"Why Congress must reauthorize the FirstNet communications system? It saves lives" via Mike Pendergast for the Tampa Bay Times — For first responders on the job, minutes, even seconds, matter. And in those moments, communication is key. It not only helps protect emergency responders, but it enhances public safety and improves outcomes. That's why it is essential that our state and nation's public safety agencies have access to a dedicated, reliable and state-of-the-art communications network. By separating public safety traffic from the rest, the calls, texts and data of first responders can be put in the fast lane, ensuring that time-sensitive communications are delivered immediately and without fail. During emergencies and disasters, this can help save lives, reduce response times and allow first responders to work better together.
"Heather Rae Doyle: Florida in the lead in emerging blockchain industry" via Florida Politics — Recent layoff turmoil in Silicon Valley has compelled some pundits to ask — is tech experiencing a midlife crisis? After creating "the Uber of" nearly everything, what challenges lie on the horizon? Thankfully, technological innovation is alive and well, creating jobs and boosting local economies. The best news is that some of the most exciting developments are happening right here in Florida. The driver behind these gains is blockchain, a technology known for making independent cryptocurrencies possible but also an emerging industry with more to offer. As our financial assets turn digital in the 21st century, the shifts are challenging legal and regulatory structures built in and for another era. Fortunately, our state is ahead of the pack.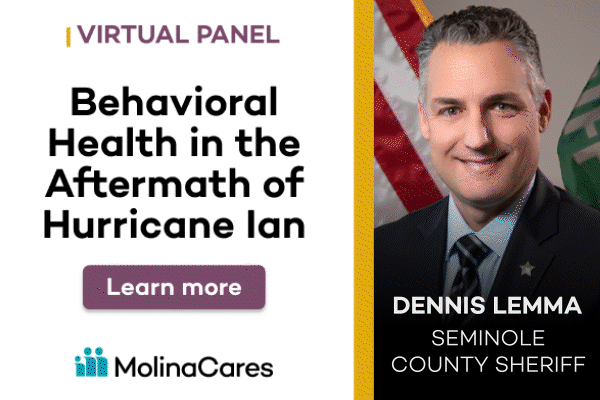 — INSTAGRAM OF THE DAY —
— ALOE —
"LeBron James, Florida A&M sneaker collab is here. Here is how to get them" via HBCU Gameday — It's been two years since James became a sponsor of Florida A&M, and the masses have largely been on the outside looking in. That's about to change — at least for a few sneakerheads. Monday APB released the campaign video and exclusive first-look images unveiling its first Nike collaboration — the APB x FAMU LeBron XX. Coming in classic FAMU Orange and one-of-a-kind Ivory colorways, the APB x FAMU LeBron XX pays homage to Florida A&M's legacy while stamping its impact on culture, anchored by its special relationship with the LeBron James franchise with NIKE.
To watch the video, please click on the image below:
— HAPPY BIRTHDAY —
Belated best wishes to Rep. Patt Maney and Sam Ard. Best wishes to the always kind Sen. Ana Maria Rodriguez, Kevin Reilly, and Caleb Spencer.
___
Sunburn is authored and assembled by Peter Schorsch, Phil Ammann, Daniel Dean, Ryan Nicol, Jacob Ogles, and Drew Wilson.