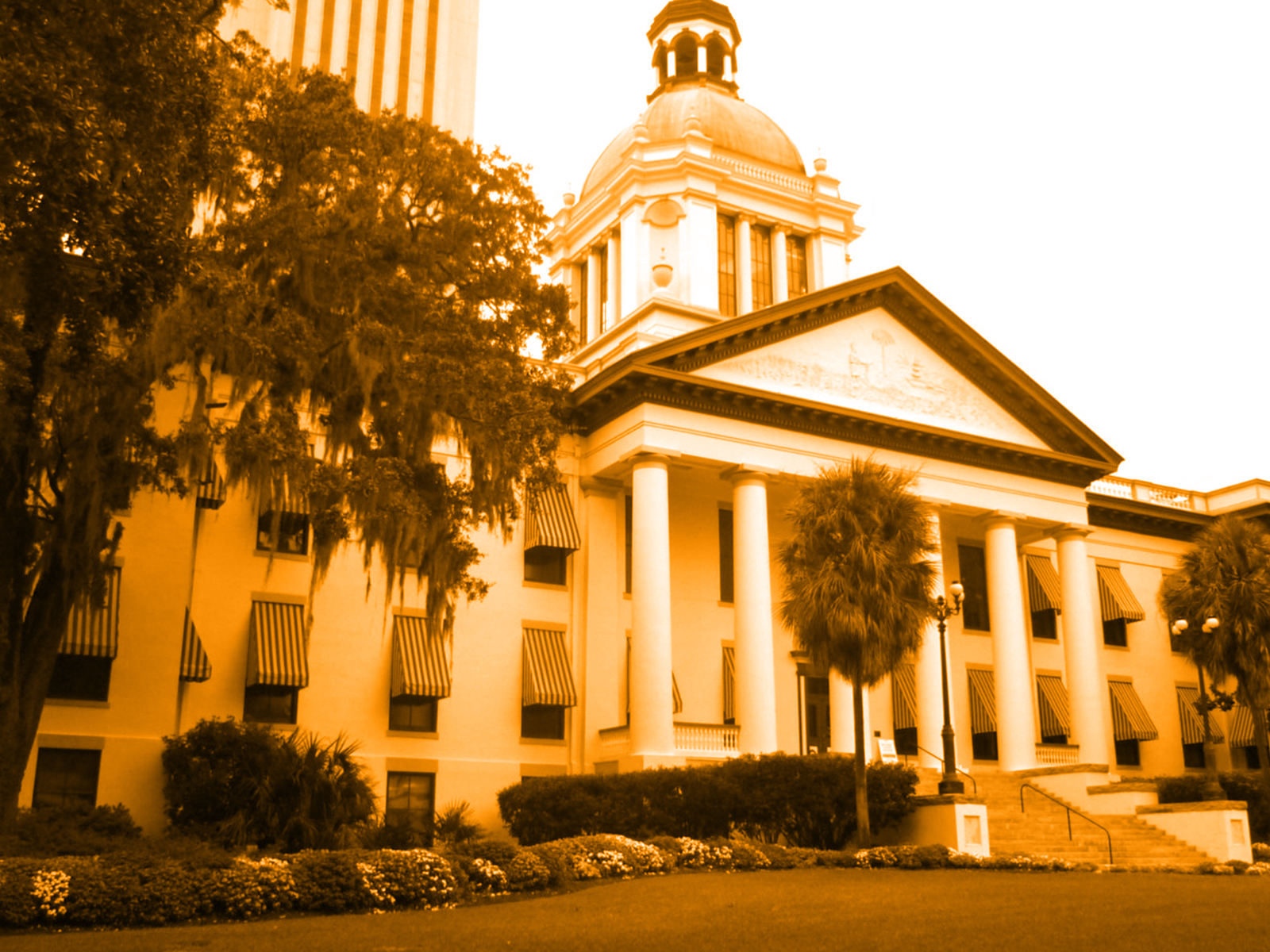 Here's your AM rundown of people, politics and policy in the Sunshine State.
Good Tuesday morning.
Welcome to the world — Republican fundraising consultant Katie Ballard and her husband Brian Logan, Senior Manager for U.S. State Government Affairs at SAP, grew their family last week with the birth of daughter Natalie James Logan, 19 inches, 7 lbs. 7 oz., Thursday, Jan. 12. Big sisters Rileigh and Olivia are already teaching Natalie about proper disclaimers, and all are healthy and very blessed.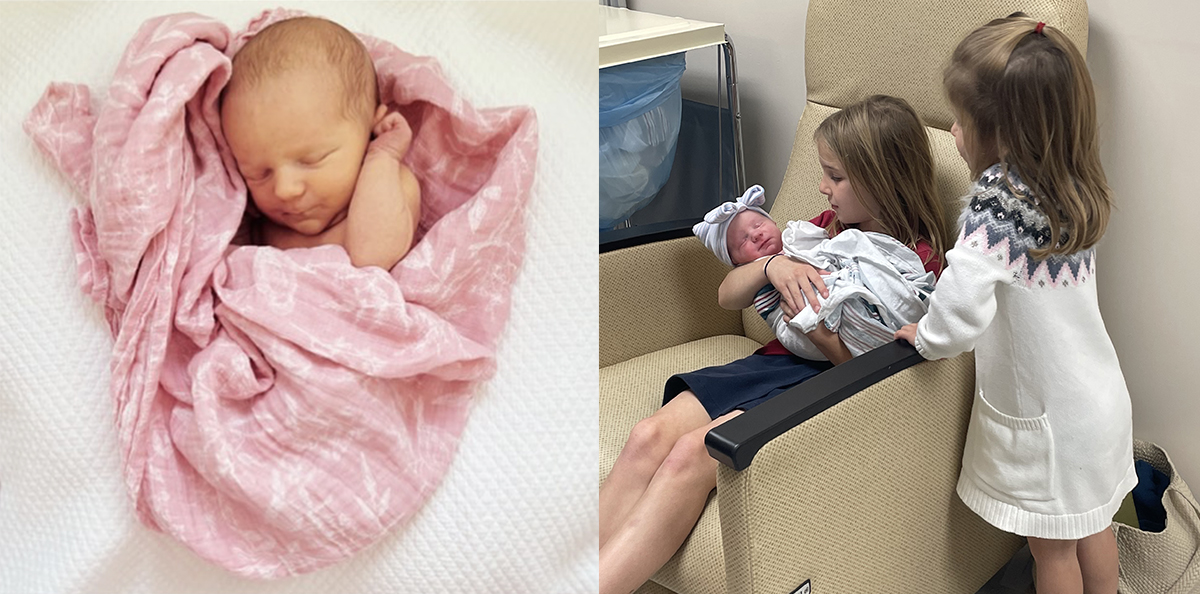 ___
Senate Republicans will be raising cash in Tampa next month when Bruce Springsteen comes to town.
The Boss' current tour swings through Feb. 1 and the Florida Republican Senatorial Campaign Committee will hold a fundraising event on the day and date according to a flier obtained by Florida Politics.
The event will be at the concert venue — Amelie Arena — starting at 7:30 p.m. The flier does not list the suggested donation to attend but encourages those who have been waitin' to give to reach out to organizers for further details.
The Tampa concert is likely the best shot for Sunshine State Springsteen fans to catch the Hall of Fame artist live. Nosebleed seats are currently going for more than $200. A spot close to the stage runs $2,500. But that pales in comparison to Springsteen's Feb. 7 show at the Hard Rock Live in Hollywood, where upper-level seats are selling in the $1,000 range.
FRSCC is stocked with more than $10 million heading into 2023 according to its most recent finance reports. The GOP also won every competitive state Senate election on the 2022 ballot, including the ouster of former Democratic Sens. Loranne Ausley and Janet Cruz.
To borrow from a couple of Springsteen's best tunes, Senate Republicans' campaign apparatus cut a six-inch valley through the middle of their opponents' souls, leaving them in the skeleton frames of burned-out Chevrolets.
Though Republicans may hold a supermajority in the Senate, Springsteen rightly notes in Badlands that a king — or queen in the case of FRSCC Chair and Senate President Kathleen Passidomo — ain't satisfied till they rule everything. And it takes cash to win elections.
___
The James Madison Institute is promoting Sal Nuzzo from Vice President to Senior Vice President.
"As JMI grows and expands our presence both in Florida and beyond, Sal's contributions to the entire organization and movement cannot be overstated," said Dr. Bob McClure, President and CEO of The James Madison Institute. "He has been a tireless advocate for exporting Florida's success story across the country. Moreover, Sal has been pivotal in our development over the past eight years, and we would not be where we are without him."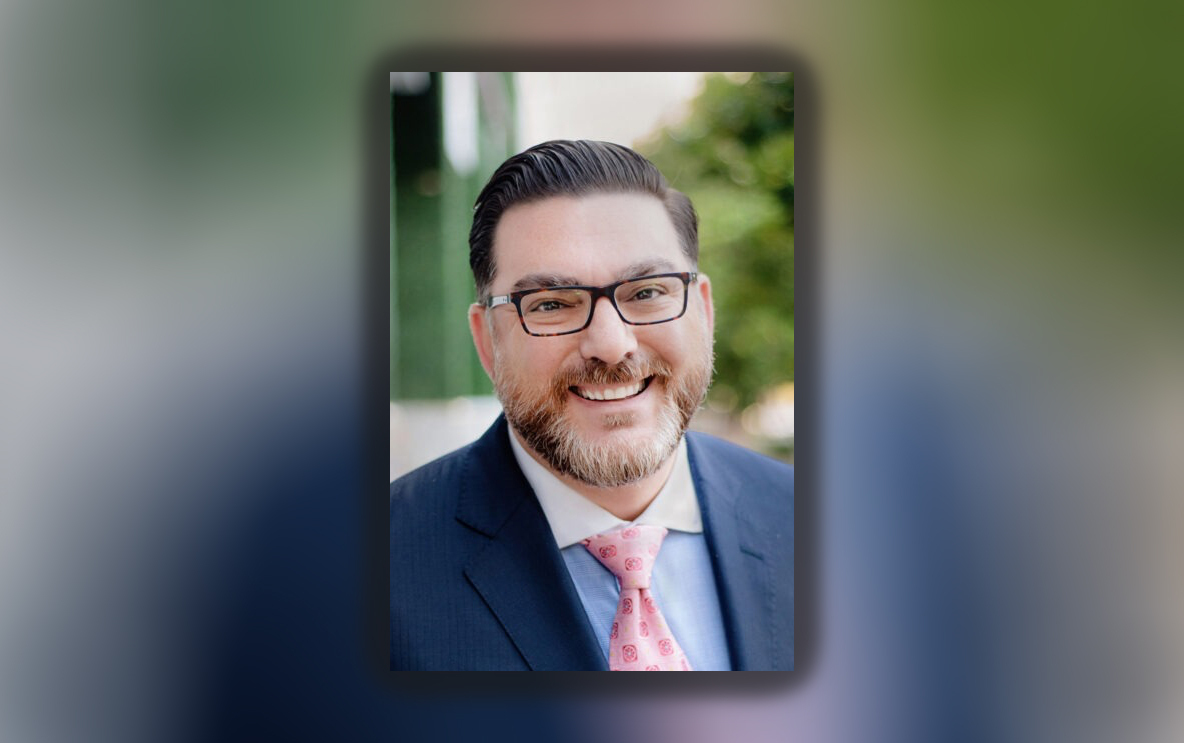 In his new role, Nuzzo will continue to oversee JMI's policy operation, coalition building, and strategy deployment across the country.
JMI noted that Nuzzo's efforts have netted him recognition from state leaders. Gov. Ron DeSantis appointed him to Florida's Government Efficiency Task Force, former Agency for Health Care Administration Secretary Simone Marstiller added him to the State Health Care Policy Advisory Council, and the American Legislative Exchange Council picked him to Chair its Communications and Technology Task Force.
"Sal is an integral part of the JMI team. I have yet to meet someone that is as dedicated and focused on the mission. He is always thinking two steps ahead. With his expertise, strong character and motivation, we are all better off," said Logan Padgett, JMI's Vice President of Communications and Public Affairs. "I can't imagine life at JMI without Sal and I look forward to witnessing all that he will accomplish in his deservingly new role as Senior Vice President."
___
AARP Florida is accepting applications for its 2023 AARP Community Challenge, which funds quick-action projects that help communities become more livable in the long-term.
The grants are part of AARP's nationwide Livable Communities initiative and are aimed at projects that improve public spaces, transportation, housing, civic engagement, diversity and inclusion and more.
The program, now in its seventh year, is part of AARP's nationwide Livable Communities initiative, which supports the efforts of cities, towns, neighborhoods and rural areas to become great places to live for all residents, especially those age 50 and older.
"AARP Florida is committed to helping communities across the state become great places to live for people of all ages with an emphasis on people aged 50 and older. The Community Challenge Grant Program has proven that quick-action projects can lead to long-lasting improvements enhancing Floridians' quality of life," AARP Florida State Director Jeff Johnson said.
This year will include two added grant categories. The first offers capacity-building microgrants for projects improving walkability and starting or expanding a community garden. The challenge will also award demonstration grants for transportation improvement projects, with funding support provided by Toyota.
Another portion of demonstration grants will focus on promoting greater awareness of the benefits of accessory dwelling units as a housing solution.
The Community Challenge is open to eligible nonprofit organizations and government entities. Other types of organizations are considered on a case-by-case basis. Grants can range from several hundred dollars for small, short-term activities to tens of thousands of dollars for larger projects.
Eligible parties may apply for the 2023 AARP Community Challenge grant program now through March 15.
— SITUATIONAL AWARENESS —
—@ScottforFlorida: Republicans are leading the way in FL and it could not be done without leaders like @JoeGruters. I fully support my friend Joe in his run for RNC Treasurer. He will do a phenomenal job!
—@RealAnnaPaulina: Thrilled to announce that I will be serving on the House Oversight and Accountability committee. Looking forward to working with Chairman @RepJamesComer. We've got a lot of work ahead of us — watch out, weaponized government agencies!
—@SenPizzo: Although we disagreed on much (policy) over the four years together in the @FLSenate, @RepAaronBean was never disagreeable.
—@MDixon55: "@JimmyPatronis dragged me over the finish line in November, so thanks for that, buddy," @GovRonDeSantis said at a news conference in Patronis' Bay County
—@AGAshleyMoody: People need to know that @JoeBiden is attempting to reinstate an unlawful mandate forcing passengers as young as two to wear masks on airplanes and other public transportation. My attorneys are in court today in Miami fighting back.
—@JayTrumbull: The pandemic created a global culture of medical authoritarianism that Florida has consistently pushed back against. I stand with @GovRonDeSantis in protecting medical freedom in Florida and empowering Floridians to make decisions that best fit their needs.
—@BrianMFloyd: Tom Brady moving from New England to Florida, getting divorced, and watching helplessly as his body and professional skill set decrease is a very American story if we're being honest
Tweet, tweet:
Would like to claim my Florida residency now pic.twitter.com/Y3Y5OJOKH8

— Matt Cohen (@Matt_Cohen_) January 17, 2023
— DAYS UNTIL —
Ashley Children's Gasparilla Parade — 3; last day to ride Splash Mountain before remodeling — 4; The James Madison Institute's Annual Dinner — 7; 2023 FAC Access 67 Broadband Summit — Florida Association of Counties begins — 8; state Senators have a 5 p.m. deadline for submitting requests for drafts of general bills and joint resolutions, including requests for companion bills — 8; Seminole Hard Rock Gasparilla Pirate Fest — 10; Bruce Springsteen launches 2023 tour in Tampa — 14; 2023 State of the Union speech — 20; 'Ant Man and the Wasp: Quantumania' premieres — 30; 2023 Florida Chamber Legislative Fly-In — 34; 'Snowfall' final season premieres on FX — 35; city of Tampa Municipal Election early voting begins — 40; DeSantis' 'The Courage to Be Free: Florida's Blueprint for America's Revival' released — 41; 'The Mandalorian' returns — 42; 'Creed III' premieres — 44; The Oscars — 45; Tampa Municipal Election — 48; 2023 Legislative Session convenes — 48; Florida TaxWatch's State of the Taxpayer Dinner — 49; World Baseball Classic finals begin in Miami — 60; 'John Wick: Chapter 4′ premieres — 65; Tron Lightcycle / Run debuts in Walt Disney World — 76; Taylor Swift 'Eras' Tour in Tampa — 87; final performance of 'Phantom of the Opera' on Broadway — 88; American Association of Political Consultants Pollies '23 conference begins — 90; 2023 Session Sine Die — 107; 'Guardians of the Galaxy Vol. 3' premieres — 107; Florida Chamber 2023 Leadership Conference on Safety, Health & Sustainability — 112; Florida TaxWatch's Spring Meeting — 120; 'Fast X' premieres — 121; Florida Chamber 2023 Florida Prosperity & Economic Opportunity Solution Summit — 128; 'Spider-Man: Across the Spider-Verse' premieres — 135; Florida Chamber 2023 Florida Learners to Earners Workforce Solution Summit — 160; 'Indiana Jones and the Dial of Destiny' premieres — 163; 'Mission Impossible: Dead Reckoning — Part One' premieres — 177; Florida Chamber 37th Annual Environmental Permitting Summer School — 181; Christopher Nolan's 'Oppenheimer' premieres — 184; 'Captain Marvel 2′ premieres — 191; 2023 Florida Chamber Annual Meeting & Future of Florida Forum — 278; 'Dune: Part Two' premieres — 289; 'Spider-Man: Across the Spider-Verse' Part 2 premieres — 436; 'Kingdom of the Planet of the Apes' premieres — 492; Opening Ceremony of the 2024 Olympic Games — 555; 'Thunderbolts' premieres — 555; 'Blade' reboot premieres — 597; 'Deadpool 3' premieres — 660; 'Fantastic Four' reboot premieres — 738; 'Avengers: The Kang Dynasty' premieres — 835. 'Avengers: Secret Wars' premieres — 1,024.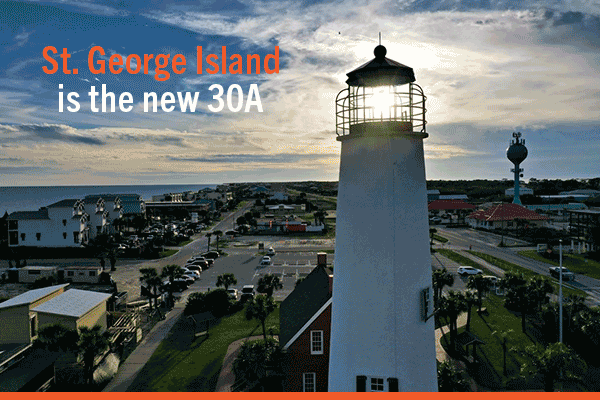 — TOP STORY —
"Behind Disney's activist investor battle: A Marvel mogul's revenge play" via KIM MASTERS and ALEX WEPRIN of The Hollywood Reporter — At age 80, Nelson Peltz is old enough to remember one of the most successful shareholder revolts in corporate history. Presumably, he also knows that he is no Roy Disney and CEO Bob Iger, back on the job only since Nov. 21, is nothing like the increasingly imperious and isolated Michael Eisner of 2004.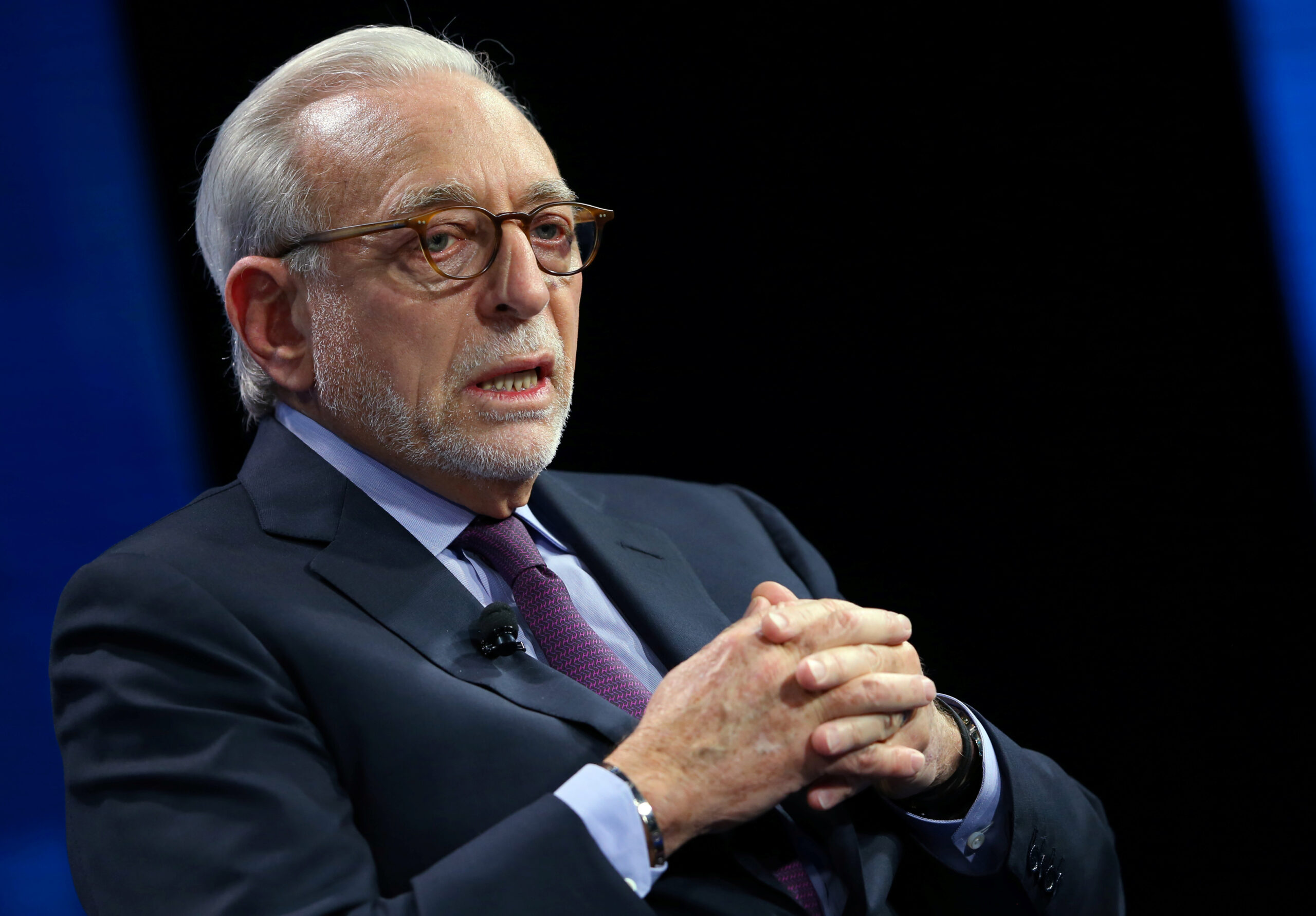 But together he and his friend Ike Perlmutter, the former Marvel Entertainment CEO who has some scores to settle with Iger dating back to 2015, can represent a tenacious, expensive and distracting problem for Iger and the Disney board at a time when the entertainment company faces the same massive challenges affecting other legacy entertainment companies. The development adds pressure as the company faces a two-year ticking clock to find a successor for Iger, an effort led by Disney's new Chair, Nike exec Mark Parker. It may also restrict Iger's ability to maneuver as he might have wanted.
Peltz is raising some valid questions: Aside from the succession problem, for example, streaming costs have to be reined in. But Iger also has some cards to play. He's already moved to respond to the sense that Disney (under ousted CEO Bob Chapek) was price-gouging at the theme parks.
Disney had attracted the attention of another activist shareholder in recent history; Chapek settled with Dan Loeb in September, making a deal that included giving former Meta executive Carolyn Everson a seat on its board. What wasn't known then is that at the same time, Loeb was publicly facing down Disney, Peltz and Perlmutter were privately doing the same.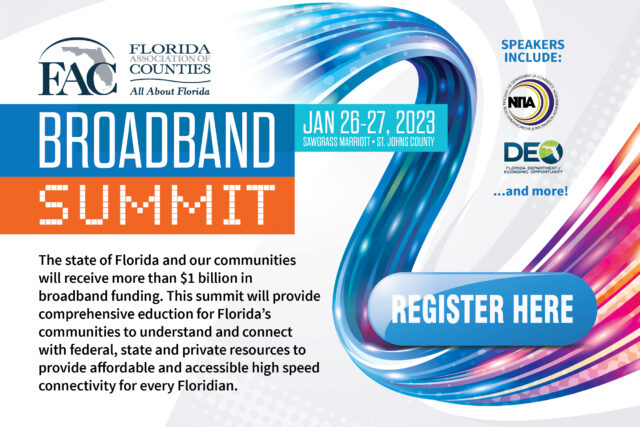 — DESANTISY LAND —
"Donald Trump says Ron DeSantis would have dropped out of Governor's race without his endorsement" via A.G. Gancarski of Florida Politics — Trump continues to gear up for a possible Primary battle with DeSantis, spilling some more tea Monday Trump said he would "handle" DeSantis if he ran against him, contending that if he hadn't endorsed DeSantis in 2018, DeSantis would have withdrawn from the race against Adam Putnam. "Ron called me and he wanted support. He was at 3%. As you probably know, the Agricultural Commissioner, his name was Adam Putnam. Adam Putnam was close to 40%. Adam Putnam had $25 million; Ron had nothing. And Ron was going to drop out of the race. He asked me if I'd endorse him. And I did endorse him," Trump said.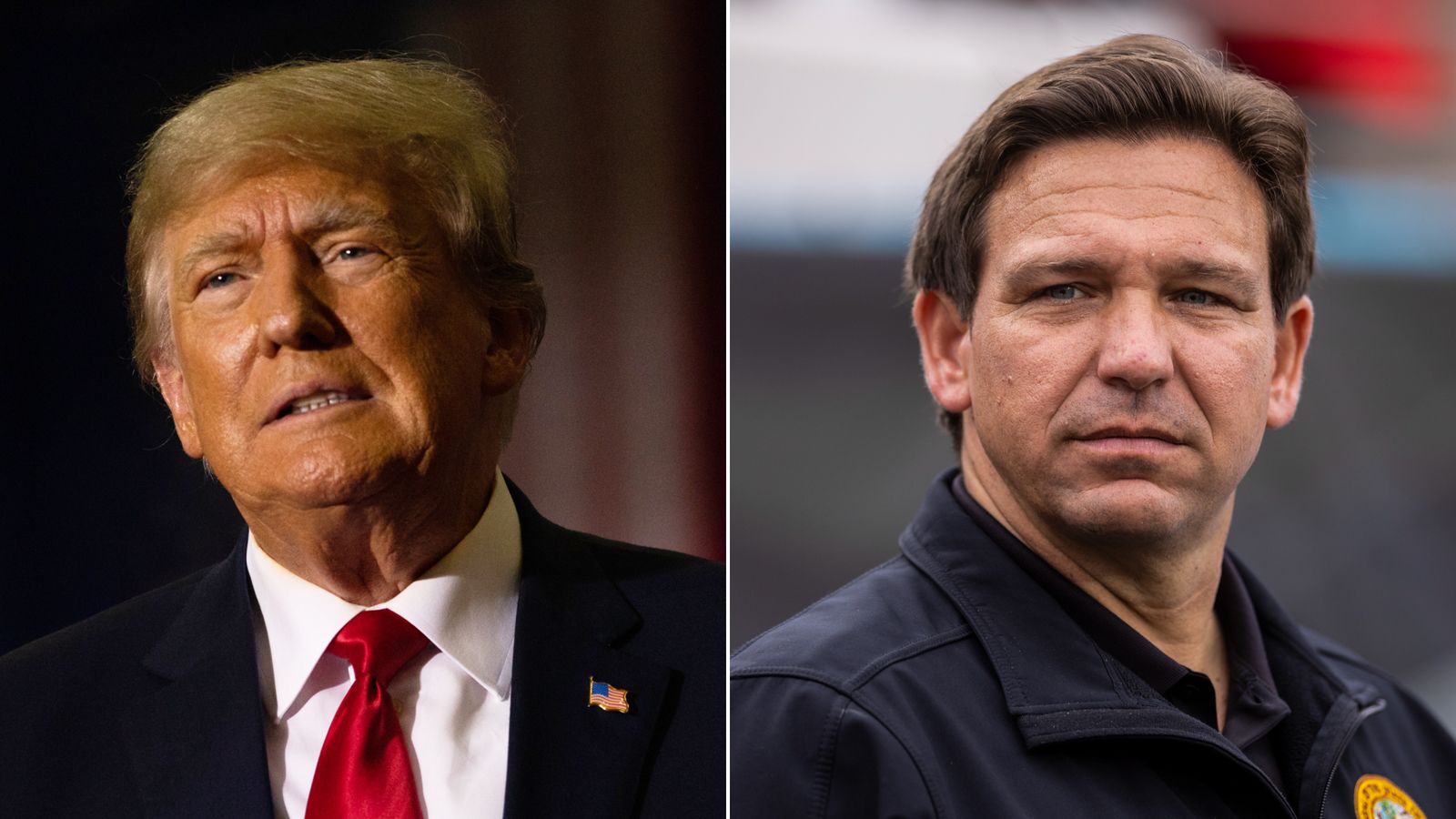 "'That was weird': DeSantis pushes to make COVID-19 changes permanent at event featuring anti-vax dermatologist" via Matt Dixon of POLITICO — At an event that featured a dermatologist who spreads COVID-19 vaccine conspiracy theories, DeSantis on Tuesday said he will push Florida's Republican-controlled Legislature to make permanent many of his pandemic-era policies that have made him a star with many in the GOP and a potential 2024 presidential candidate. The proposal would put into state law many of the policies DeSantis implemented through executive order or were temporarily passed during a 2021 Special Legislative Session. It was at a time when he was actively making himself a counterweight to elected officials in other states who instituted pandemic mitigation measures such as mask and vaccine mandates. "We believe that there is no turning back from our direction," DeSantis said.
"DeSantis, Cabinet tap three agency heads, restrict ESG in investments" via Gray Rohrer of Florida Politics — DeSantis and the Florida Cabinet — Ashley Moody, Jimmy Patronis and Wilton Simpson, have named three people to lead top agencies. But other important Departments are still without leaders two weeks into his second term. Mark Glass, who had been Commissioner of the Florida Department of Law Enforcement, was reconfirmed in that post. Dave Kerner, a former Democratic House member and Palm Beach County Commissioner, was approved as Executive Director of the Department of Highway Safety and Motor Vehicles. And Brian Newman was named Chief Judge at the Division of Administrative Hearings.
"Florida investment board approves anti-ESG investment guidelines" via Matt Dixon of POLITICO —Florida's top investment advisory board approved changes no longer allowing key state investment arms to consider things like "social, political or ideological interests" when making investment decisions. The vote by the State Board of Administration, which includes DeSantis, Patronis and Moody is one of the first material steps taken in what is expected to be a pushback this year against so-called ESG, which stands for environmental, social and governance issues. It's the general terminology used to describe companies using societal — not just fiduciary — factors like the impacts of climate change when making investment decisions. DeSantis has been a critic of the practice, and legislation on the issue is expected to be filed ahead of the 2023 Legislative Session.
"DeSantis' favorite insurrectionist is now his hype man" via Thomas Kennedy for The Florida Squeeze — Public records reveal that DeSantis' press team has a list of "journalists" who they refer to as "friendlies." That list includes Brendon Leslie, a hack who runs a pay-to-play right-wing blog and attended during the Jan. 6 riots. Leslie attends DeSantis events on behalf of a right-wing blog that's funded by Alfie Oakes. DeSantis continues to give preferential treatment and access to violent insurrectionists. He can't pretend to be ignorant of their ties, either. After Hurricane Ian devastated Southwest Florida, Leslie was given an exclusive interview with DeSantis while wearing the insignia of the Three Percenters, a far-right militia. Any objective person can see Leslie is not a journalist. By his own words, he doesn't even understand how journalism works.
"Top Michigan Republicans move to draft DeSantis for 2024" via Alex Isenstadt of POLITICO — Last month, Bryan Posthumus, the Republican floor leader in the Michigan state House, flew to Florida and hand-delivered DeSantis a letter encouraging him to run for President. The letter — which was signed by 18 Republican members of the state House, one quarter of party's caucus — called DeSantis "uniquely and exceptionally qualified to provide the leadership and competence that is, unfortunately, missing" in the White House under Biden, according to excerpts provided by a Posthumus spokesperson. The signers also say they "stand ready and willing to help [DeSantis] win Michigan in 2024."
"House Dem Leader Fentrice Driskell vows abortion fight, chides DeSantis on 'wedge issues'" via Gray Rohrer of Florida Politics — House Democratic Leader Driskell said her caucus would be ready to push back on any new restrictions on abortion pushed by Republicans this year, and criticized DeSantis for pushing "wedge issues" while ignoring pocketbook issues that plague Floridians. "We want to just make it very clear that any push for these extremist abortion bans is the wrong move and takes Florida in a direction our citizens don't want us to go in," Driskell told reporters Tuesday. "Floridians do want access to abortion. Abortion is health care. They don't want the government telling them what they can or cannot do with their bodies."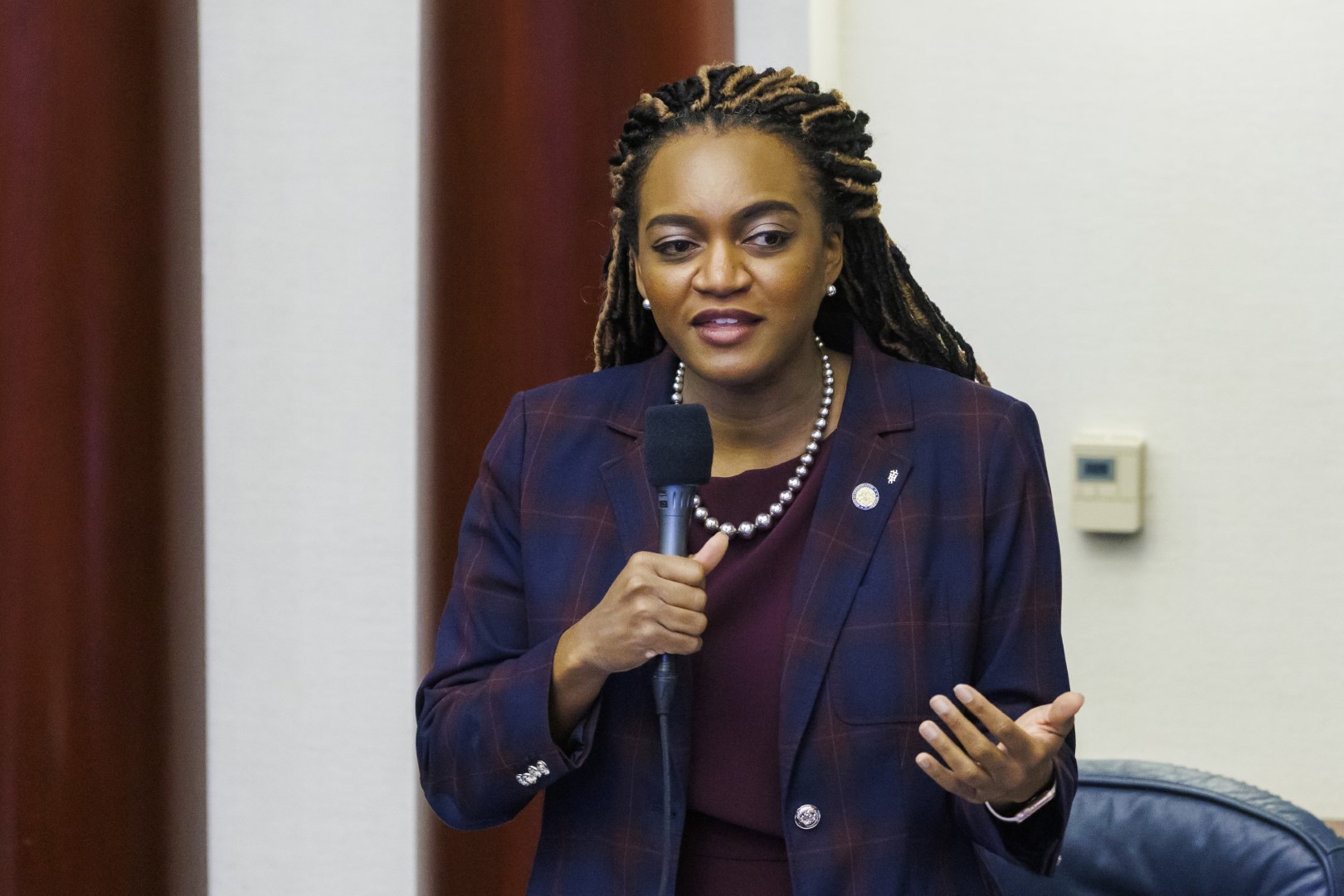 "Despite recent improvements, Florida prisons remain short-staffed" via A.G. Gancarski of Florida Politics — The Florida Department of Corrections is still dealing with staffing shortfalls, legislators in the Senate and House are hearing. The Senate Criminal Justice Committee, the House Justice Appropriations Subcommittee, and the House Criminal Justice Subcommittee heard similar presentations, which outlined progress made in remedying staffing shortfalls, along with a reminder that legislative work still needs to be done in 2023. Deputy Secretary Richard Comerford told the Senate committee that 5,000 vacancies still exist statewide, with 23,375 positions overall. The vacancy rate of just over 25% is an improvement over November 2021's 38.5%.
"Agriculture leaders seek stability after Hurricane Ian, citrus greening" via Jacob Ogles of Florida Politics — More than a million acres of agricultural land in Florida suffered damage from Hurricane Ian. Citrus greening continues to wallop yields on juice. More growers are simply calling it quits. But agriculture leaders say demand for Florida orange juice is still high and the industry remains one of the largest in the state. "We still have a lot of growers throughout Florida that are engaging in this industry," said Matt Joyner, Executive Vice President and CEO of the Florida Citrus Mutual.
"Outlook optimistic from House for Florida Wildlife Corridor" via Wes Wolfe of Florida Politics — It will be an active Legislative Session on the Florida Wildlife Corridor, according to Chair Thad Altman of the House Agriculture and Natural Resources Appropriations Subcommittee, which witnessed presentations on the corridor and land acquisition. There's a timeliness element to it all. If development stays at the same pace it is currently, then by 2070, 5 million acres of rural and natural land will be lost. That includes most of the missing links within the Florida Wildlife Corridor.
"State park reservation bill likely expanding, covering more amenities" via Wes Wolfe of Florida Politics — A bill that would open up state park reservations to Florida residents one month before anyone else could receive some amendments in the coming weeks expanding on the concept. Palm Harbor Republican Sen. Ed Hooper brought the bill, Senate Bill 76, before the Senate Committee on Environment and Natural Resources. "This bill does a simple thing," Hooper said. "Today, when that slot opens for reservations, third-party vendors take up all the spots and resell those, usually at a profit. If you're a Floridian and you want to reserve a spot, good luck to you. "All this bill does is creates a one-month window that only Florida residents might reserve a spot in one of our state parks, that all of these residents pay for."
"Veterans' nursing homes need more staff, money to meet challenges" via A.G. Gancarski of Florida Politics — A new House panel is delving into issues affecting Florida's military veterans and they hear that the relevant state agency still needs resources to deal with the state's growing population. Florida Department of Veterans Affairs (FDVA) Deputy Executive Director Bob Asztalos. appeared before the House Local Administration, Federal Affairs, and Special Districts Subcommittee. "We are working hard to get our programs back," he told legislators Tuesday in Tallahassee. "We are still down about a third of our staff … We're still trying to hire nurses."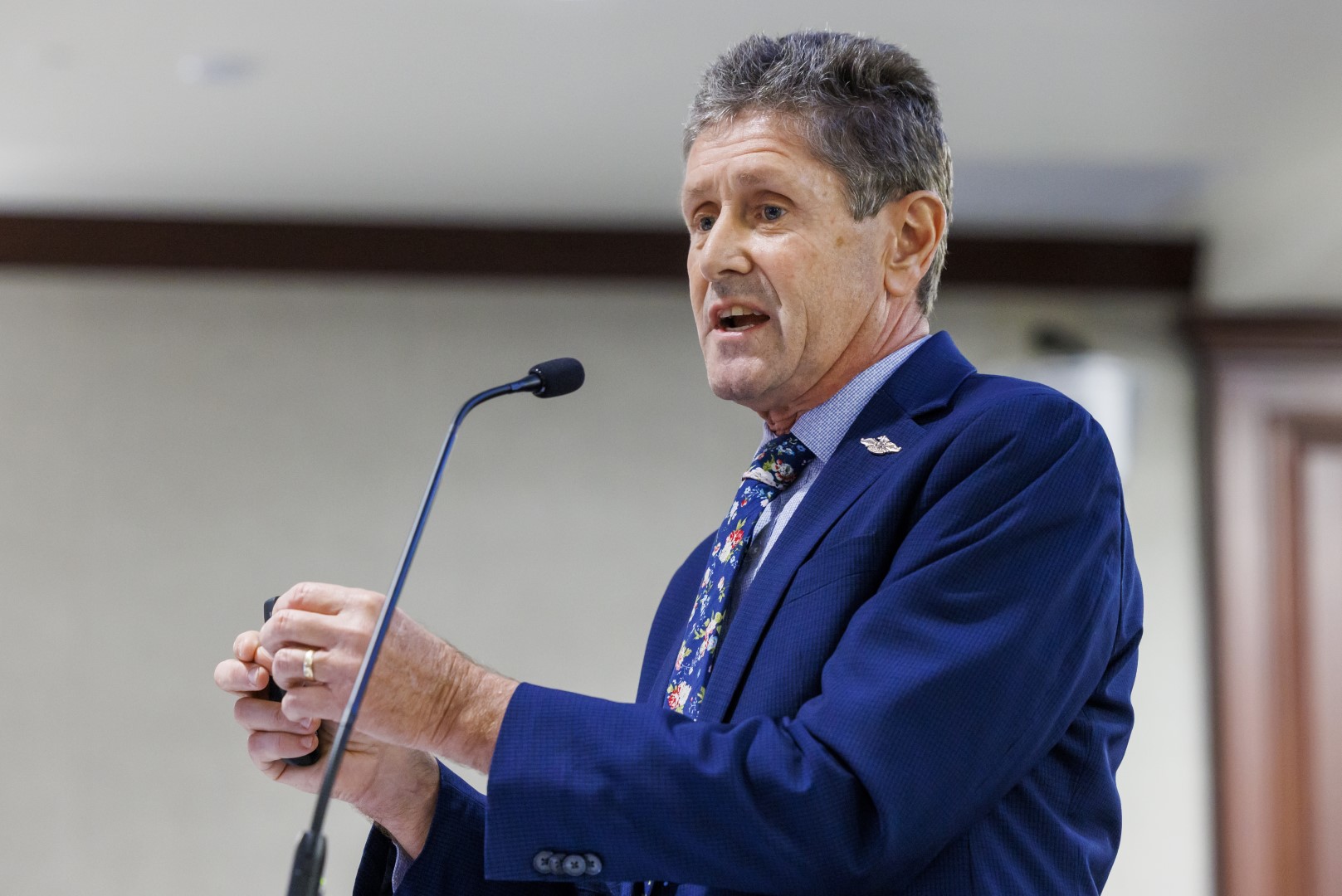 "Florida name, image and likeness law moves closer to change Tuesday" via Matt Baker of the Tampa Bay Times — Florida schools soon could see a potential competitive disadvantage in name, image and likeness (NIL) wiped away after a legislative subcommittee hearing Tuesday. The issue stems from one part of the state's current name, image and likeness law: caused compensation. It prohibits schools and their employees from causing compensation to be directed to players. Other states don't have such provisions or have repealed them. If schools in Tennessee or Alabama can facilitate deals for their players, that could put Florida's programs behind, as Seminoles athletic director Michael Alford suggested last year.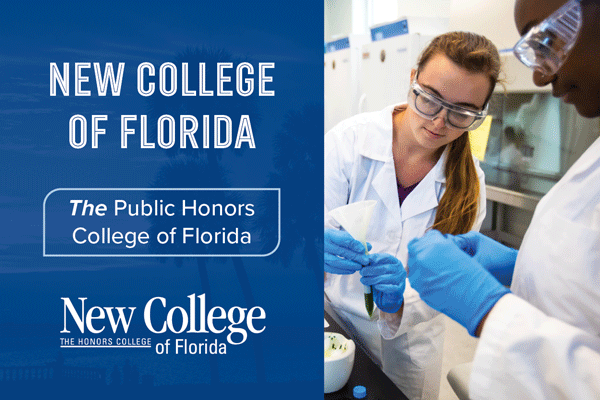 — STATEWIDE —
"New appellate court up and running, but faces hiring, facility issues" via Gray Rohrer of Florida Politics — Florida's new 6th District Court of Appeal is up and running, but the new bench doesn't have a suitable courthouse to hold oral arguments and neighboring districts are struggling to recruit staff attorneys. Sixth DCA Chief Judge Meredith Sasso, who moved to the newly created district from the old 5th DCA, which had included her native Orange County, gave an update to House and Senate panels Tuesday. The 6th DCA is using an office building in Lakeland, its headquarters, and is renting out space in the Orlando area as well. It also has a per diem agreement with Florida Southern College to use a room as needed, Sasso said. But the lack of a dedicated room for face-to-face oral arguments is the biggest deficiency right now. "There's something that's lost on Zoom when we don't get to look the practitioners directly in the eye," Sasso told the House Judiciary Committee.
"Florida education leaders say results validate school reopening, shift from Common Core" via Jacob Ogles of Florida Politics — As Florida's new education standards go into effect, state officials want transparency about progress in real time. They want to continue to climb in national rankings. And they want an end to the confusing math curriculum that left many parents angry at Common Core. At a meeting of the House Education Quality Subcommittee, Florida Department of Education officials provided an update both on Florida schools' competitive standing nationwide and on the implementation of Florida's BEST Standards. Paul Burns, Deputy Chancellor for Educator Quality, focused on the arrival of new math curricula. He stressed a desire by the state to "eradicate" the Common Core standards on math.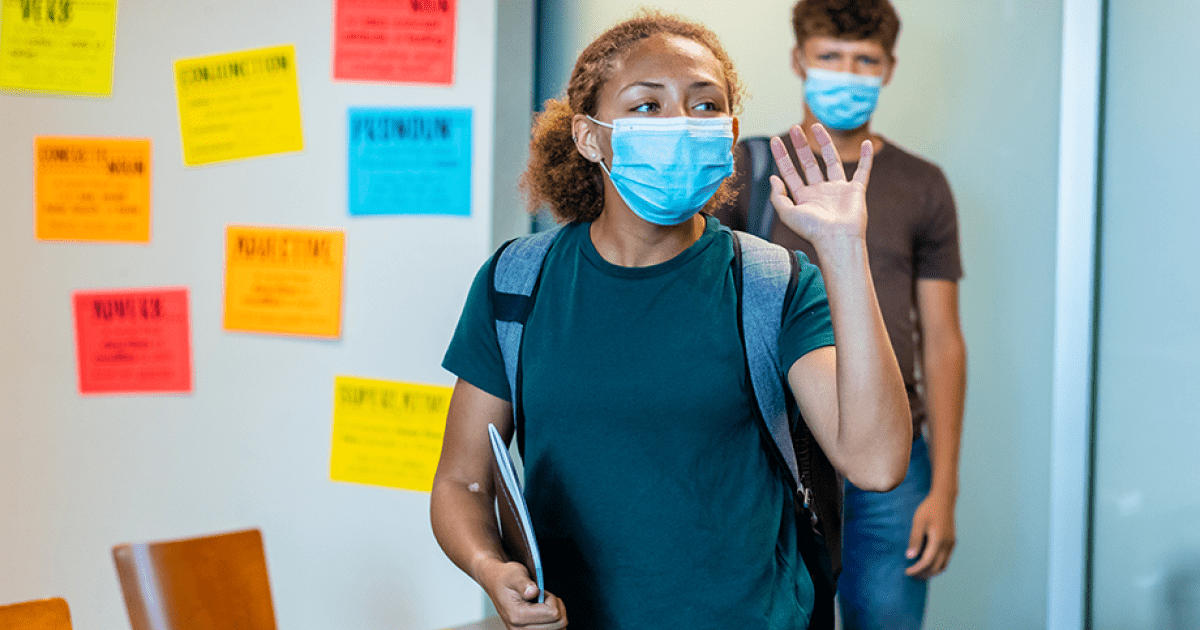 "LGBTQ+ families mull leaving Florida in wake of new culture laws" via Samantha Gholar of the Sarasota Herald-Tribune — Robby Price spent many early mornings wondering if he and his family would be able to continue to enjoy their recently constructed Sarasota home and life in Southwest Florida or if he, his husband, and their 6-year-old son would finally make the painful decision to leave the Sunshine State behind for good. Price and Jordan Letschert, or Papa and Dada to their son, Kellan, were married seven years ago at Historic Spanish Point in Osprey a few miles south of downtown Sarasota. Their son is why the family finally decided to make the life-changing decision to move from Sarasota, Letschert's hometown. "It's getting harder and harder to stay. The discrimination and the hate have gotten so in-your-face," Letschert said.
"FDOT details plan to expand electric vehicle charging with federal infrastructure funds" via Jesse Scheckner of Florida Politics — Florida is on track to receive hundreds of millions in federal dollars to expand electric vehicle (EV) charging. Judging from the uptick in adoption statewide, it's going to need every cent. And based on Florida's population, it's getting shortchanged. In the past 15 months, Florida has seen an 87% increase in electric vehicle (EV) registrations, placing it behind only California nationally in battery-powered automobiles owned. The 203,000 EVs on record with the Florida Department of Highway Safety and Motor Vehicles make up just over 1% of car registrations statewide today. That figure is expected to soar through 2040, and Florida needs to be ready, according to Trey Tillander, executive director of transportation technologies for FDOT.
"Florida gas prices drop for the second consecutive week" via Carl Lisciandrello of WUSF — According to AAA, the price of a gallon of gas in the state fell 6 cents last week, to an average of $3.26 a gallon. That is 2 cents higher than the lowest price so far in 2023, after rising to $3.31 during the first week of the year. "Pump prices may not go much lower this week, thanks to a rebound in oil prices," AAA spokesperson Mark Jenkins said in a news release. "Crude prices strengthened last week on various news reports, causing investors to grow optimistic about global fuel demand. First, reports that China is easing COVID-19 restrictions. There's also hope that the Federal Reserve could slow interest rate hikes, following reports that inflation eased in December."
"FAU study: 9 of top 21 overpriced rental markets are in Florida" via Eric Glasser of WTSP — The research from Florida Atlantic University finds that Florida has nine of the 21 most overpriced rental markets in the U.S. "Unfortunately, this is a race that Florida cities are winning that we don't want to win that," FAU real estate economist Ken Johnson said. Johnson said they found rent prices are being pushed higher here — not just by inflation like the rest of the country has seen — but by the proliferation of what used to be longer-term lease property being used as short-term vacation rentals. Also, condo association rules restrict newer owners from renting out their property — or prohibiting it completely. "They're constraining the inventory, or if you will, the supply of units," Johnson said. "And therefore, helping drive up the price of the average rental unit in Florida."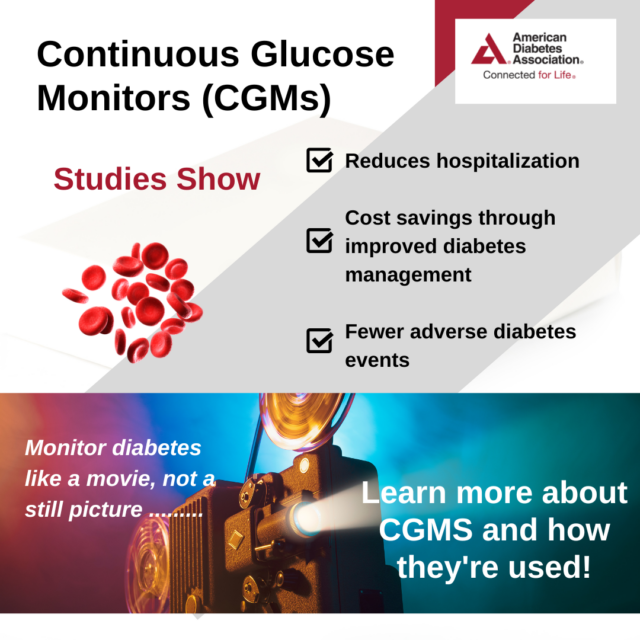 — D.C. MATTERS —
"Justice Department considered but rejected role in Joe Biden documents search" via Aruna Viswanatha, Sadie Gurman and C. Ryan Barber of The Wall Street Journal — DOJ considered having FBI agents monitor a search by Biden's lawyers for classified documents at his homes but decided against it, both to avoid complicating later stages of the investigation and because Biden's attorneys had quickly turned over a first batch and were cooperating, according to people familiar with the matter. The discussions and DOJ's willingness to let the Biden lawyers do the searches unsupervised also suggest federal investigators are girding for a monthslong inquiry that could stretch well into Biden's third year in office. One reason not to involve the FBI at an early stage: That way DOJ would preserve the ability to take a tougher line, including executing a future search warrant, if negotiations ever turned hostile, current and former law-enforcement officials said.
"White House, House GOP take aim at Big Tech, but see different targets" via Gopal Ratnam of Roll Call — Aside from a glimmer of overlap on protections for minors and the market power of the Big Tech companies, the two sides aren't offering much promise of legislation. Biden used an op-ed in The Wall Street Journal to call on Congress to pass federal data privacy legislation, especially to protect children and prevent ads targeting them. House Republicans took a different starting point, saying they wanted to first address what they perceive as social media bias against conservatives aided by pressure from federal officials. Democrats and Republicans agree that content moderation, one of the thorniest Big Tech issues, must change. But the two sides "are talking past each other, citing different use cases" to bolster their arguments for why, said Tom Romanoff of the Bipartisan Policy Center.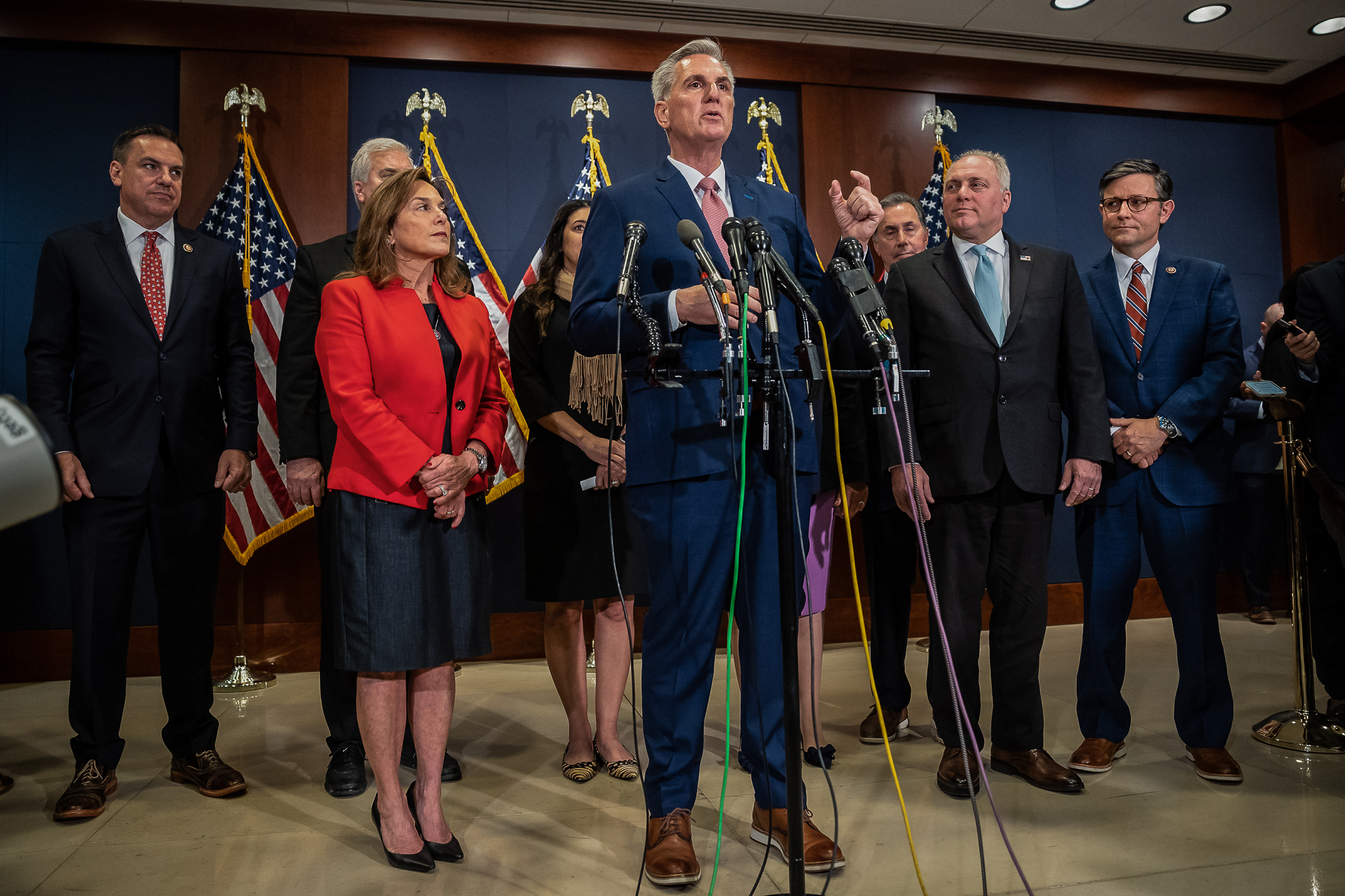 Not new on the Twitters, but new handles: U.S. Rep. Aaron Bean — @RepAaronBean and U.S. Rep. Laurel Lee — @RepLaurelLee.
"'You f**ked me': Vern Buchanan reportedly cursed out Kevin McCarthy after Ways and Means decision" via Jacob Ogles of Florida Politics — Did U.S. Rep. Buchanan curse out Speaker McCarthy on the House floor? A new report documents an angry exchange between Buchanan after the GOP Steering Committee denied him the Chair of the House Ways and Means Committee. The gavel instead went to U.S. Rep. Jason Smith, a Missouri Republican fifth in line in terms of seniority. "You f**ked me. I know it was you; you whipped against me," Buchanan reportedly told the California Republican. Sources close to Buchanan would not confirm the phrasing but acknowledged words were shared between the men.
"Republicans turn on one of their own over immigration remark" via Katherine Fung of Newsweek —Republicans attacked one of their own, Rep. Maria Salazar, after the Florida congresswoman urged the nation to treat undocumented immigrants already living in the U.S. with "dignity." Speaking as part of a bipartisan panel at the World Economic Forum in Davos, Switzerland, Salazar said after closing off America's borders, the U.S. should then offer "dignity" to the tens of millions of people living in the country without citizenship. "It's time to seal the border … Put order. Let's see who comes in and who doesn't. And then turn around and give dignity — that doesn't mean a path to citizenship—that means to include them and make them dignified members of our community," Salazar said.
"Gus Bilirakis backs campaign promise with Citrus County office" via Mike Wright of Florida Politics — Citrus County's newest Congressman made one promise on the campaign trail, and now it's fulfilled. U.S. Rep. Bilirakis cut the ribbon Tuesday to open his Inverness staff office, backing his pledge early on for a fully staffed satellite office. "I truly look forward to serving you," Bilirakis said to about 50 elected officials and community leaders. "It's always my desire to serve the people." Bilirakis lost Pinellas County and inherited Citrus when the newly redrawn CD 12 shifted north. He easily won a five-candidate Republican Primary and then took the General Election with 70% of the vote.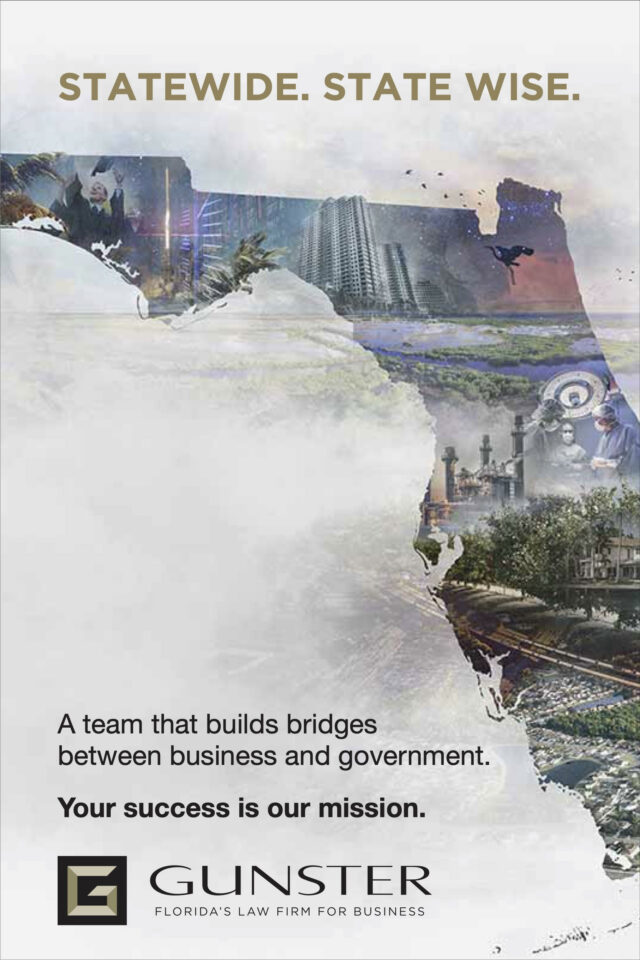 — EPILOGUE TRUMP —
"Trump to make first 2024 campaign appearance in South Carolina" via Reuters — Trump on Jan. 28 will make the first public appearance of his 2024 presidential run in the early voting state of South Carolina since announcing his candidacy in November, his campaign announced Tuesday. Two well-known South Carolina Republicans — U.S. Sen. Lindsey Graham, one of Trump's most loyal backers, and Gov. Henry McMaster — will join Trump at the State House in Columbia as he unveils his campaign's state leadership team, according to the announcement. South Carolina holds outsize influence as one of the first states to hold presidential nominating contests during election years. In 2016, when South Carolina was the third state after Iowa and New Hampshire, Trump's statewide victory helped solidify his status as the Republican front-runner.
"Trump to evangelicals: You can't break up with me because I'm breaking up with you first" via Caleb Ecarma of POLITICO — Trump is laying blame for the GOP's most recent electoral failures on the feet of evangelical leaders. "I was a little disappointed because I thought they could have fought much harder during the election," he said. "A lot of them didn't fight or weren't really around to fight, and it did energize the Democrats." Everett Piper, the former president of an evangelical university, charged Trump with bleeding dry the possibility of a red wave. "Trump's endorsements hindered rather than helped the much-anticipated 'red wave,' and his petty selfishness could likely lead to another series of runoff losses in the days ahead," wrote Piper in a Midterm autopsy.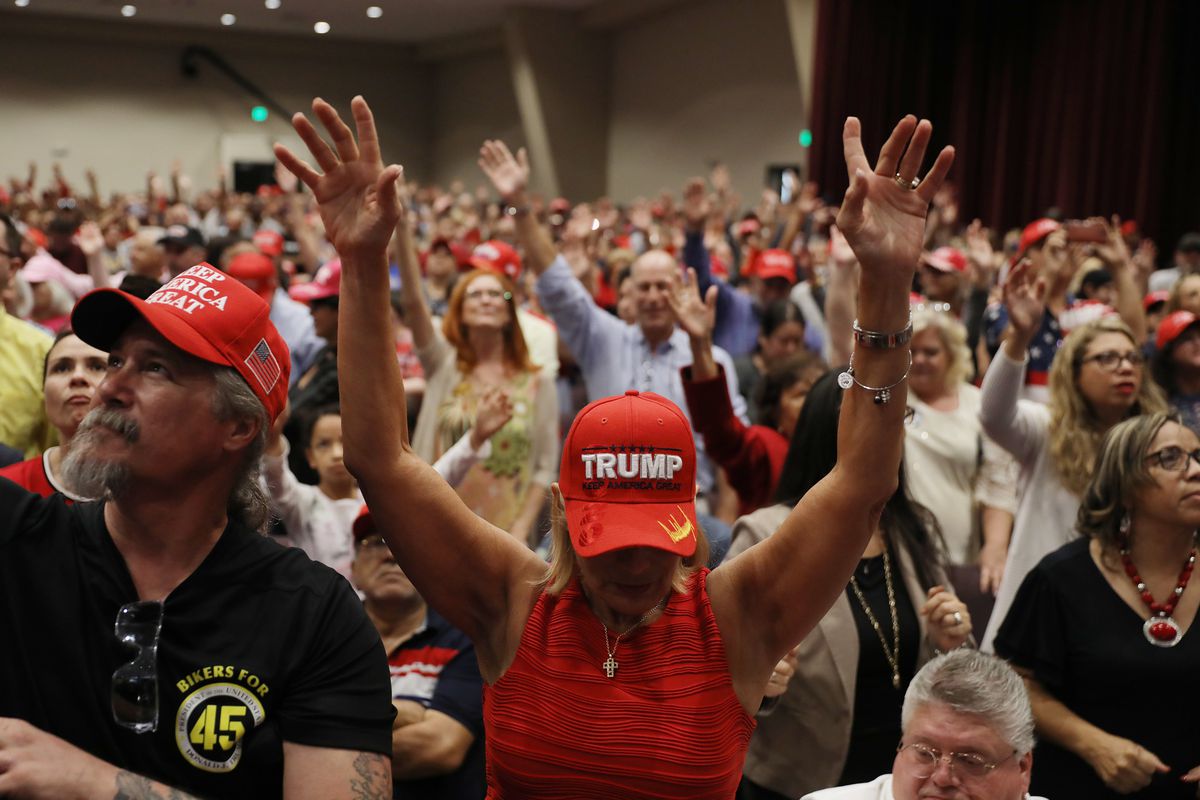 "Revealed: Who visited the Trump White House before Jan. 6" via Kyle Cheney and Paula Friedrich and Allan James Vestal of POLITICO — Trump spent his time in office fighting the release of his White House visitor logs. Then came the Jan. 6 select committee. In late December, the committee uploaded hundreds of documents as it wrapped up its exhaustive investigation into the attacks on the Capitol. Tucked into that release was an excel spreadsheet detailing seven full days of Trump's White House visitor manifests. Those logs capture key moments pertaining to the Jan. 6 probe, such as the Oval Office meeting on Dec. 18, in which outside advisers discussed the prospect of seizing voting machines.
"Michael Cohen, Trump's former "fixer," meets with Manhattan D.A. investigators" via Graham Kates of CBS News — Cohen met with investigators from the Manhattan District Attorney's Office, the latest sign that its years-old investigation into Trump may be picking up steam. Cohen confirmed that he was asked for an interview by investigators for the D.A., Alvin Bragg, as he arrived for the meeting at a government office building in downtown Manhattan. "They're calling me in for the 14th time, so we'll see what happens," Cohen said, adding that he hasn't met with investigators since the current District Attorney took office more than a year ago. "This is my first time meeting with Alvin Bragg." The interview comes four days after two Trump Organization companies were sentenced to pay a combined $1.6 million penalty stemming from a December conviction on 17 criminal counts related to tax fraud.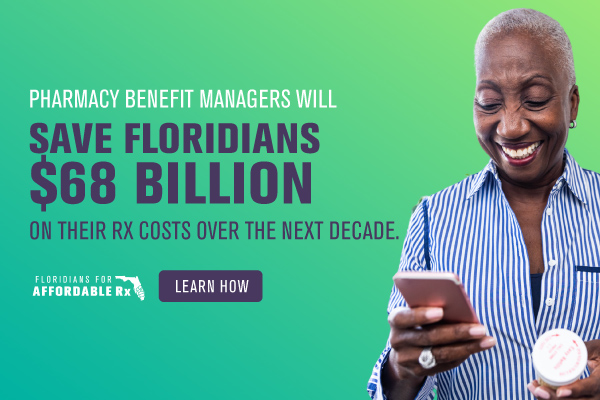 — LOCAL: S. FL —
"DeSantis appoints new school board member in Miami" via Andrew Atterbury of POLITICO — DeSantis appointed Maria Bosque-Blanco to the Miami Dade County School Board, marking the second board member the Republican Governor has appointed there during 2022-23. A guidance counselor at a Catholic all-girls high school, Bosque-Blanco is set to replace former Board member Lubby Navarro, who resigned on Dec. 30 to comply with Florida's law barring elected officials from working as lobbyists in the state. DeSantis previously appointed Bosque-Blanco in 2021 to the Miami Dade College board of trustees. The move gives DeSantis yet another ally in local education on the heels of an election cycle that featured more than 30 school board endorsements from the Republican Governor.
"New Board member drafts proposal to fire Broward Superintendent again" via Scott Travis of the South Florida Sun-Sentinel — Broward Schools Superintendent Vickie Cartwright could be fired a second time next week under a proposal by new School Board member Allen Zeman. Zeman's request is scheduled to be discussed at a Jan. 24 meeting. If approved, Cartwright would stay through the end of June, which is nearly 100 days longer than the 60-day notice required in her contract. That could be a point of contention, as several other Board members have wanted Cartwright replaced immediately with an interim Superintendent. He said Cartwright hired most of the current senior administrators, and the proposal would allow the district to finish out the school year without an abrupt leadership change.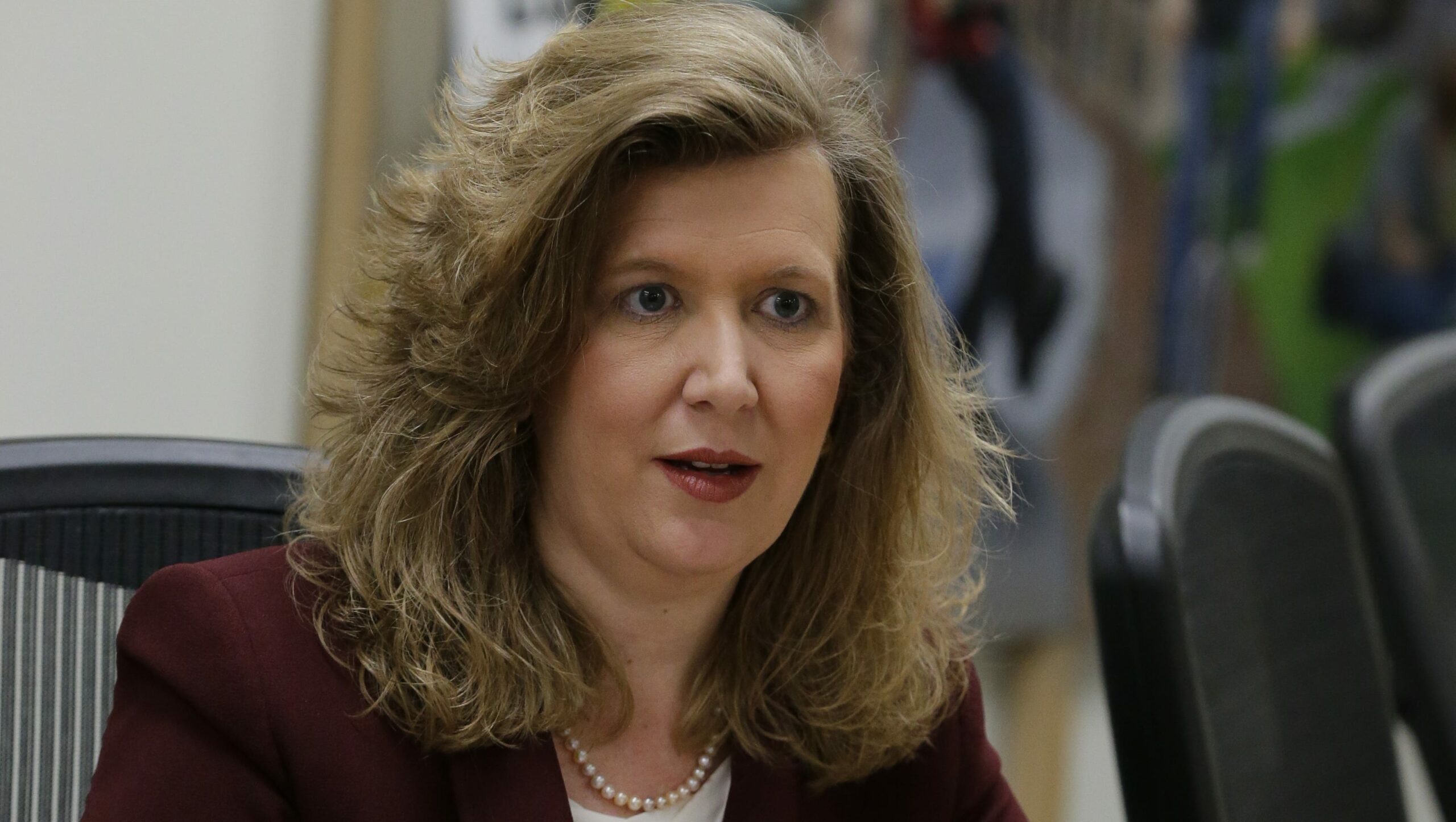 "Surfside candidate who lost election bid is now in jail on murder charges in Broward" via Grethel Aguila of the Miami Herald — A political hopeful who ran in Surfside's 2022 election is now behind bars in Broward. Shannon Gallagher was arrested in Chicago after being indicted for a March 21 killing. She was transported to Florida and booked into a Broward jail Friday on charges of first-degree murder with a firearm. Gallagher, a California licensed attorney in good standing, ran for a seat on the Surfside Town Commission. The election, which she lost, was held days before the alleged killing occurred.
"Riviera Beach, long stymied by division, enters second century with new determination, vision" via Wayne Washington of the Palm Beach Post — None of them could stop smiling. Not the fire rescue personnel who could see their new work home, Fire Station 88, rising from a patch of dirt at 1920 W. Blue Heron Blvd. Not the Black woman, Ann McNeill, whose construction firm is erecting the $17 million facility. And not the City Manager, Jonathan Evans, whose on-then-off-then-on tenure has highlighted both what has long ailed Riviera Beach and illustrated how it is trying to move into a new era. Riviera Beach, Palm Beach County's most populous majority-Black city, has long been beset by boulders — poverty, crime, racial division, political division and poor governance. But as the city enters this new year, Riviera Beach is capitalizing on its vast potential.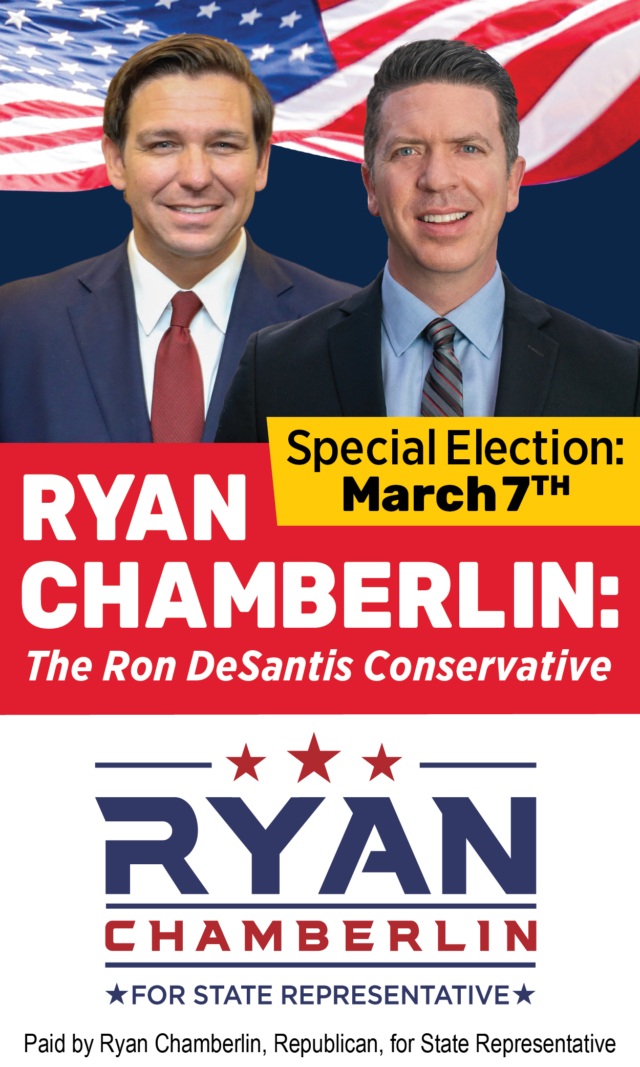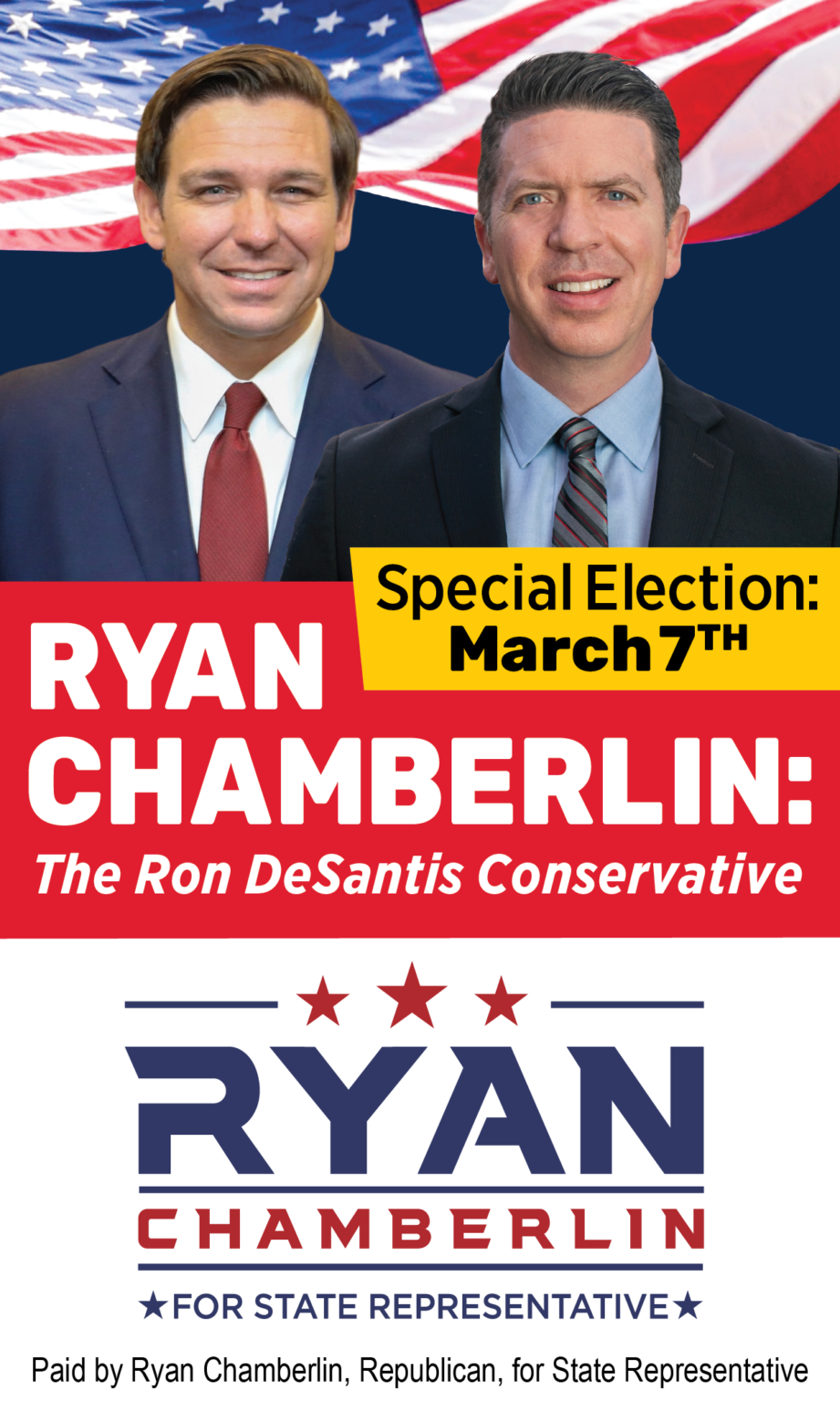 — LOCAL: C. FL —
"Plan to redesign Downtown Orlando set to go into action in 2023" via Sabrina Maggiore of WFTV — A city initiative to re-imagine Downtown Orlando and set a plan in motion for the next 10 years will see its first projects begin this year. The plan focuses on four specific improvement areas: streets, civic spaces, mobility options, and downtown neighborhoods. In the early phase of the plan, city workers walked every block of downtown, collecting more than 25,000 data points about the physical space. Business owners in the area say they're eager to see the city get to work.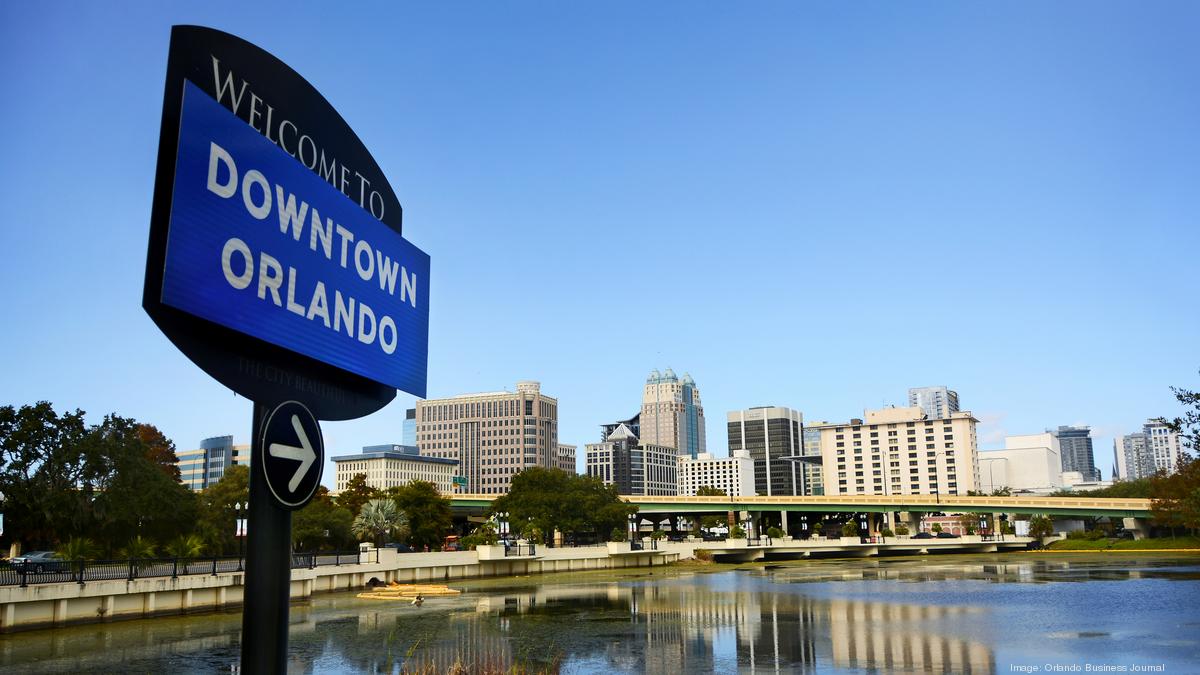 "High prices, sliding sales marked Orlando's 2022 housing market" via Trevor Fraser of the Orlando Sentinel — Orlando's hot housing market cooled in the second half of 2022, with sales and prices dropping and inventory rising, capping off a historic run on homes that began in the last months of 2020, according to a new report. The median home price in metro Orlando in 2022 was $365,000, a record high for a year, according to the recap report by the Orlando Regional Realtor Association. Home prices hit a peak in June of $387,000 before falling to $353,200 in December. Sales started the year strong, according to the report, but fell sharply in the second half of the year as the Federal Reserve raised interest rates several times to bring down inflation.
"Seminole teachers push for bigger raises after impasse in negotiations" via Leslie Postal of the Orlando Sentinel — Seminole County's teacher's union, upset by what its members view as a paltry raise proposal, ended negotiations with the school district in the fall and last week pleaded its case before an arbitrator, arguing the A-rated school district should not pay its teachers a "C-minus salary." Since 2010, Seminole County Public Schools has been A-rated every year but one — it earned a B from the state in 2016 — yet its teachers make about $655 less than the Florida average, which is $51,598.82, said Dan Smith, president of the Seminole Education Association, the local teacher's union. The district in the fall offered raises of about $2,000 to about $2,400.
"Space Florida touts more jobs in 2023 with 150 projects in the pipeline" via Richard Tribou of the Orlando Sentinel — Florida's burgeoning aerospace industry will grow at a juggernaut pace in the coming years, adding more jobs and other financial benefits to the state, according to the agency whose job it is to attract such enterprises. "We expect in the next five years to be making an economic impact on average of over a billion dollars a year to the state's economy," said Frank DiBello, President and CEO of Space Florida, the state's aerospace economic development agency, during a quarterly call with reporters this week. About 6,000 jobs across 15 companies were added to the economy in 2022.
—"SpaceX lines up fourth Florida launch of the year Wednesday morning" via Richard Tribou of the Orlando Sentinel
Of course, there is a Florida angle — "George Santos' company moves HQ from Merritt Island penthouse to Melbourne mail store" via John McCarthy of Florida Today — The Devolder Organization LLC, the supposed source of disgraced U.S. Rep. Santos' wealth, has changed its headquarters from a penthouse on Merritt Island to a mail-services store in Melbourne. The move came just as Florida Today was preparing a story about Santos's Brevard County connections. Santos, a Republican, was elected in November to represent New York's 3rd Congressional District, which includes parts of the New York City borough of Queens and Long Island. A New York Times story published Dec. 19 called into question large parts of Santos' resume noting that the Wall Street companies he said he worked for had no record of him.
— LOCAL: TB —
"Jared Moskowitz, former Senate colleagues endorse Janet Cruz for Tampa City Council" via Peter Schorsch of Florida Politics — Several former Senate colleagues and a U.S. Representative are offering their support for Cruz as she seeks the District 3 seat on Tampa City Council. State Sens. Lauren Book, Lori Berman, Tina Polsky, Linda Stewart, Shevrin Jones, Darryl Rouson, Geraldine Thompson and Tracie Davis, former state Sens. Loranne Ausley, Arthenia Joyner and Perry Thurston, and U.S. Rep. Moskowitz endorsed Cruz. "Janet Cruz has always been a fierce advocate for the people of Tampa," Book, the current Senate Minority Leader, said.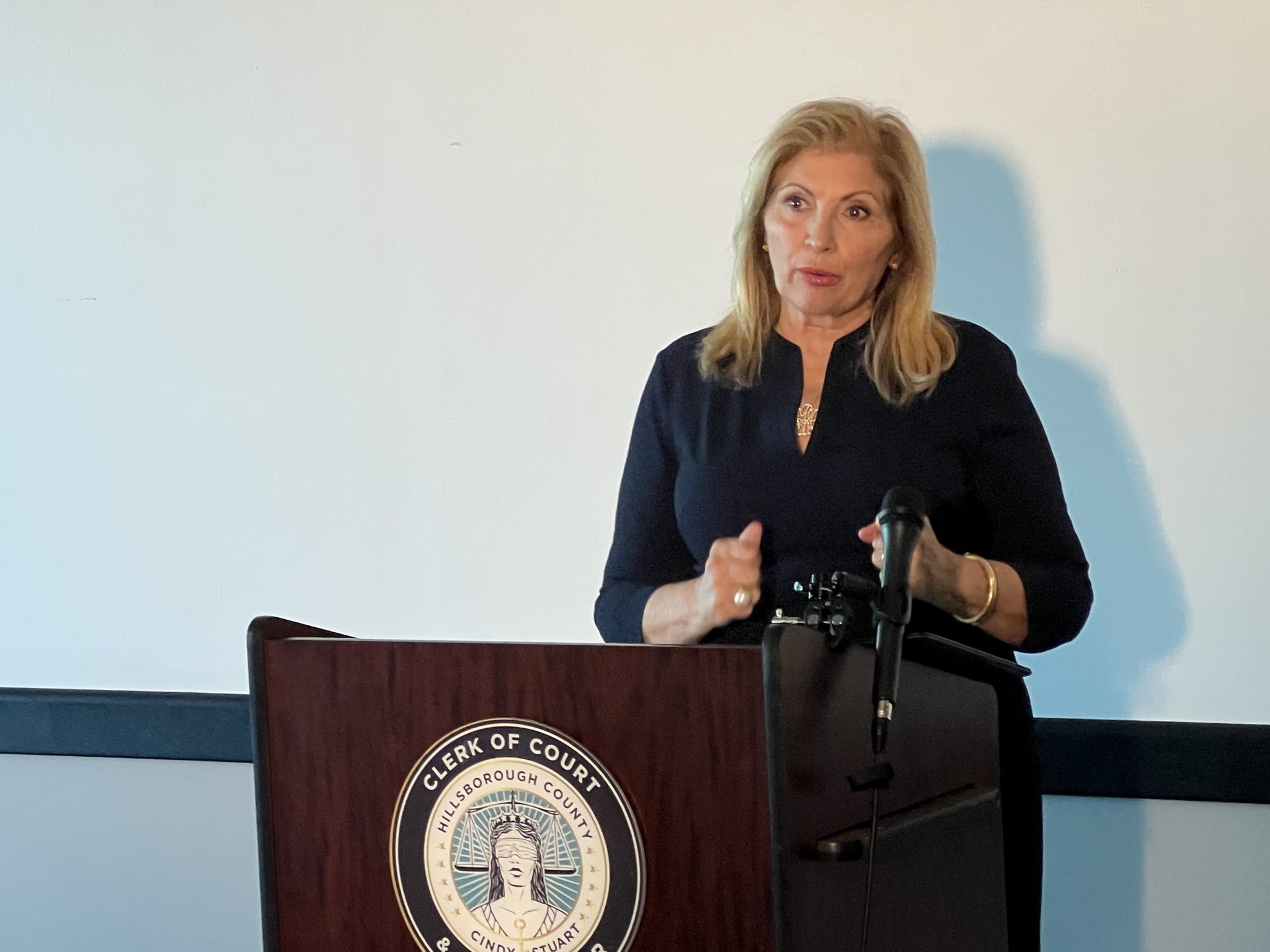 "Sugar Hill challenges St. Pete Chamber's endorsement for Tropicana Field redevelopment" via Breanne Williams of the Tampa Bay Business Journal — One of the teams that want to redevelop Tropicana Field is crying foul over the St. Petersburg Area Chamber of Commerce's endorsement of a competitive proposal. The St. Pete chamber endorsed a proposal from the Tampa Bay Rays and global developer Hines in a Jan. 12 op-ed in the Tampa Bay Times. On Tuesday, Sugar Hill Community Partners sent a letter to the chamber leadership, expressing disappointment and surprise at the endorsement.
"Wait, was that two state attorneys throwing beads at Tampa's MLK Day parade?" via Sue Carlton of the Tampa Bay Times — Tampa's annual Dr. Martin Luther King Jr. parade is a must-attend event for people in public offices and those who hope to get there. This year's parade, which wound through East Tampa on a sunny Monday, was no exception: Council members, Commissioners, constitutional officers and candidates glad-handed, bestowed beads, posed for pictures and tossed candy to the crowds. But this year's event had an unusual political spectacle: Not one but two Hillsborough County state attorneys in the parade.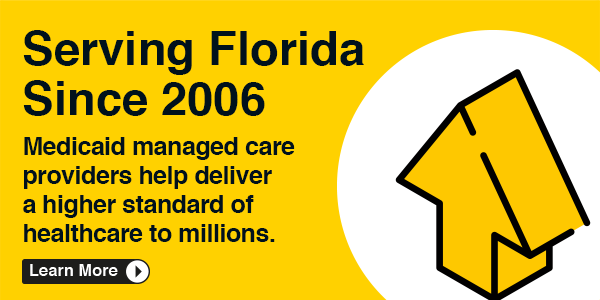 — LOCAL: SW. FL —
"George Kruse to face trial in February on DUI" via Jesse Mendoza of the Sarasota Herald-Tribune — Manatee County Commissioner Kruse will be on trial next month to dispute a driving under the influence charge from the 12th Judicial District State Attorney's Office. The incident became public after public records and body camera footage revealed the Commissioner was under investigation for a possible DUI following a traffic accident on April 20 where he crashed his truck into a tree. The responding Manatee County Sheriff's Office lieutenant did not conduct a field sobriety test, despite stating multiple times on body camera footage that he suspected Kruse was intoxicated. Lt. Nicholas Pruitt also told Kruse's wife that he was aware Kruse was a public official.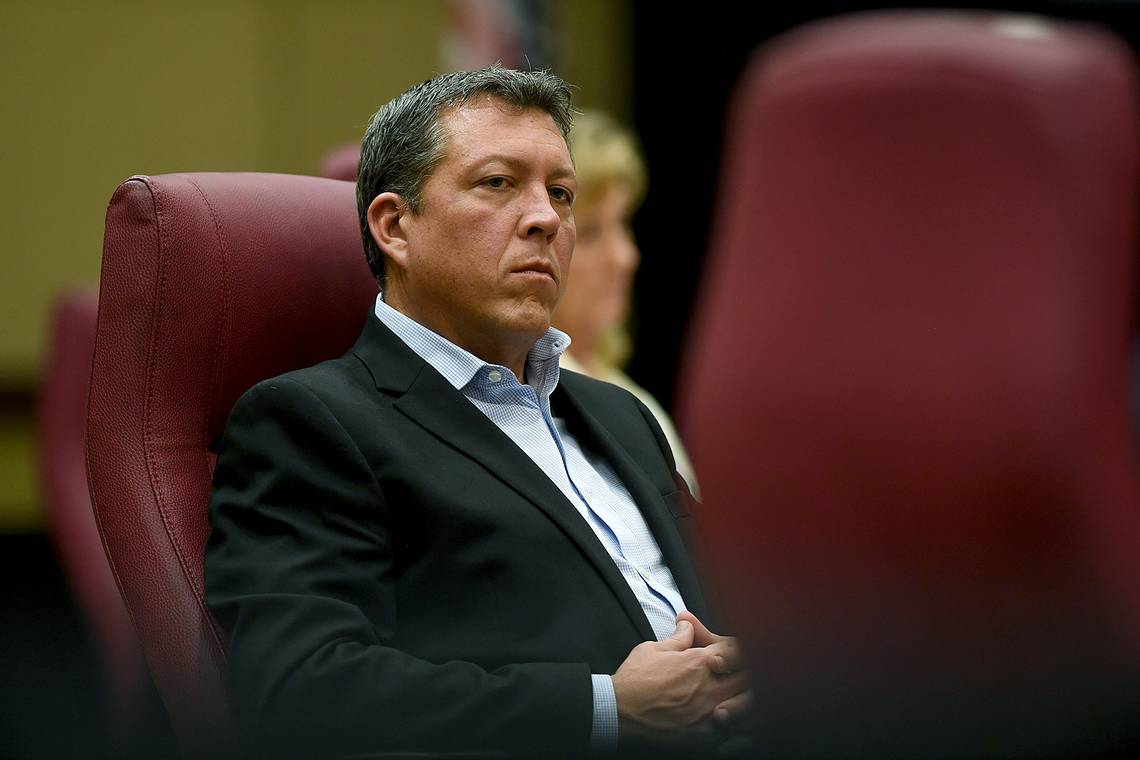 "Sarasota-Manatee home appreciation still well above national average, but now past the peak" via Derek Gilliam of the Sarasota Herald-Tribune — For the first time in 21 months, national home appreciation figures did not increase by more than double digits late last year, posting a year-over-year increase of 8.6%, according to the CoreLogic Home Price Index. The Sarasota-Manatee area's home price growth, according to data released in January by CoreLogic on November sales, came in at 19.6%, more than double the national average, but 1.16% below the housing market's peak price. CoreLogic's Home Price Index incorporates "more than 45 years of repeat-sales transactions for analyzing home price trends." They are widely considered a leader in real estate data analytics and release monthly reports on housing markets across the country.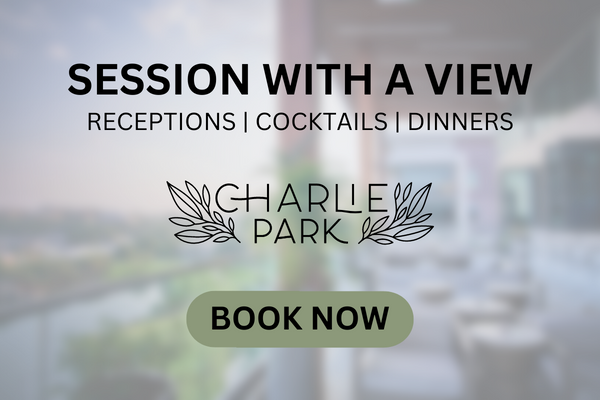 — LOCAL: N. FL —
"Judge dismisses lawsuit against Leon Schools that helped inspire 'Don't Say Gay' bill" via Ana Goñi-Lessan of the Tallahassee Democrat — A federal judge dismissed a lawsuit against Leon County Schools that alleged the district spoke to a teen about gender identity without the parent's permission, a requirement under Florida's controversial parental rights in education law. In his order to dismiss, U.S. District Judge Mark Walker of the Northern District of Florida wrote a state court, not federal, is the best venue, as the suit's claims do not meet the high standard that federal case law requires. "Because Plaintiffs' remaining claims raise novel and complex issues of state law, this court declines to exercise supplemental jurisdiction over plaintiffs' state-law claims," Walker wrote in the Dec. 22 order.
"Is it time to rein in vacation rentals? Pensacola Council may look into rental regulations" via Jim Little of the Pensacola News Journal — Pensacola City Council member Charles Bare wants to take a closer look at vacation rentals in the city. Bare is asking the Council to hold a workshop to discuss short-term rentals in the city and see what fellow Council members think of enacting regulations around the business. "One of the things I committed to during this campaign was that I was going to pursue this in doing a workshop and at least get the Council to talk about it," Bare told the News Journal on Friday. Bare, who won election to the Council in November, said he's spoken with several neighborhood groups who are concerned about short-term rentals and compliance with existing city ordinances such as parking in yards or leaving garbage cans on the street.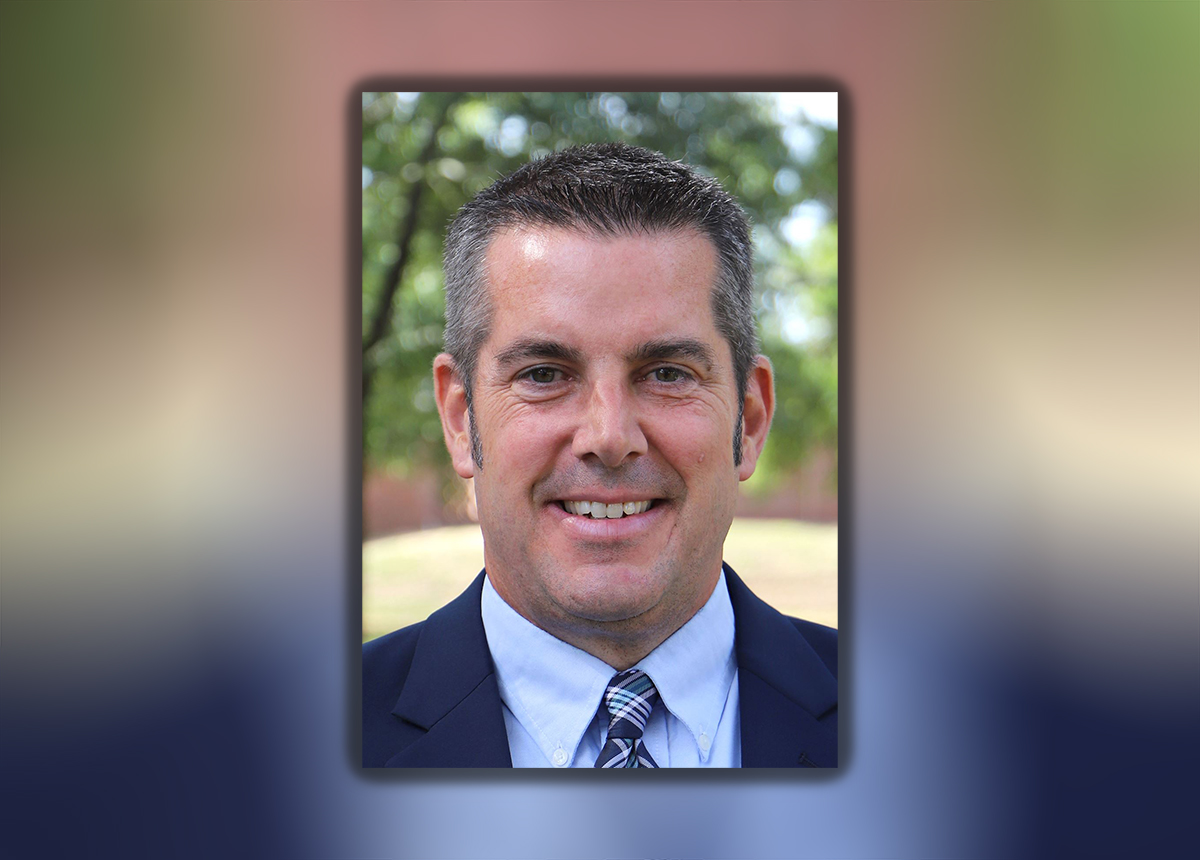 "Bay school district receives five-year grant to support student mental health services" via Ebonee Burrell of The Panama City News Herald — With the help of a grant, Bay District Schools can better address on students' mental health services within schools. In a Wednesday news conference, Bay District Schools announced they received a five-year grant from the Substance Abuse and Mental Health Services Administration for student-focused mental health services. The grant will provide approximately $1.5 million in funding for the next five years, totaling over $7.5 million. BDS Assistant Superintendent Denise Kelley said the goal is to increase the number of school counselors within schools.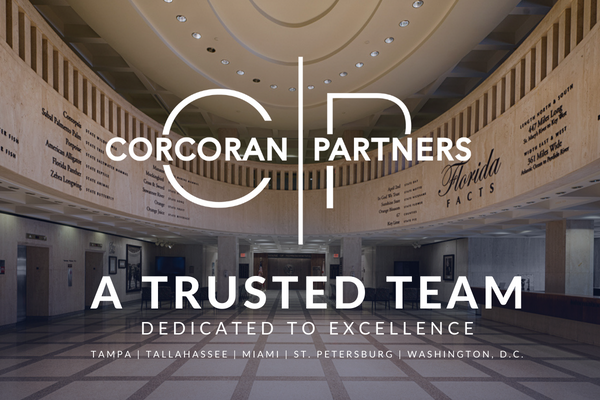 — TOP OPINION —
"New College never told me what to think; it taught me how to think" via Harrison Grandwilliams for the South Florida Sun-Sentinel — As a New College alumnus, I feel protective of my obscure little school and its experimental approach to education. New College made space for you to try new things.
Instead of rewarding you for your existing proficiency in a subject, the school rewarded your persistence when things got tough. For example, you wouldn't fail a class just because you struggled to get the material.
You might fail a class because you struggled with the material, and you stopped communicating with your professor, and then you stopped turning in your work — because you stopped trying. Short of that, you were free to work with your academic adviser throughout the semester to negotiate your schedule, drop classes or revise your academic contract if you thought that you might "un-sat" one of your classes.
This spirit of competing against yourself culminated in the completion and defense of your New College thesis. Completing your thesis inevitably meant working through at least one crisis of confidence, where you had to overcome the temptation to give up entirely. But once again, you were rewarded for your persistence, and by working through the doubts and setbacks, you would graduate.
New College is fundamentally concerned with the professional standards and institutional integrity that represent the highest achievements in academia; Hillsdale College exists to be a house organ of movement conservatism.
These are not the same things.
New College of Florida never told me what to think, but it taught me how to think and provided the structure and support to develop those skills to tackle a series of increasing challenges. I can think of no higher goal, nor a greater success in public education.
— OPINIONS —
"In DeSantis' Florida, 'reverse racism' has morphed into a new boogeyman: diversity" via the Miami Herald editorial board — "Reverse racism" once seemed like a fringe idea not to be taken seriously. Yet that concept now has gone mainstream in Florida. The fight against so-called "reverse racism" has been enshrined into law by DeSantis and the Legislature as if it were the next frontier of the civil rights movement. They have turned what we traditionally considered discrimination on its head. Discrimination 2.0 comes dressed as "diversity, equity and inclusion," commonly known as DEI, at state universities and private companies. Racists are now are those who seek to make our institutions look more like our country and address the effects of slavery and segregation on African Americans.
"Biden and the sanctuaries' dilemma: 'We're trying to make it easier for people to get here.'" via Byron York of the Washington Examiner — When confronted with more than 2 million illegal border crossers overwhelming U.S. authorities on the border last year — and 250,000 more crossers last month indicates the figure will be even higher this year — Republicans want to find a way to stop, or dramatically reduce, the flow. Democrats want to accommodate it. "We cannot wall ourselves off from shared problems," Biden said, taking a swipe at the infinitely more effective border policies of his predecessor, Trump. Biden spoke after a four-hour visit to El Paso for which federal and local officials cleaned up the city's streets, where thousands of illegal crossers have slept in freezing temperatures, so the President would not have to witness the unpleasant results of his policy.
"Tom Brady is messing with the clock, and it's about to get awkward" via Jerry Brewer of The Washington Post — The feeble pass, which Brady intended to throw out of bounds, landed softly in the hands of Dallas Cowboys safety Jayron Kearse. It was one strange, punt-like interception. In a trophy-encased career, Brady usually doesn't let such an awful mistake touch him, but here he was on Monday night, overwhelmed and unprotected. Brady really doesn't know how to quit. He couldn't on that critical play. And he still isn't inclined to abandon a gilded football life in which he is now chasing after things he had already caught.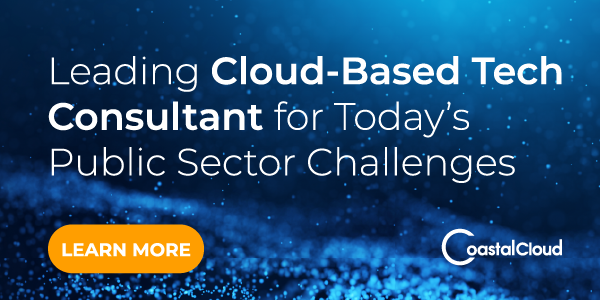 — INSTAGRAM OF THE DAY —
— ALOE —
"Madonna announces global greatest hits tour with two Florida dates" via Dave Osborn of the Naples Daily News — Madonna's The Celebration North American Tour begins July 15 in Vancouver, British Columbia. She hits Florida a couple of months later for two concerts: Sept. 7 at Amalie Arena in Tampa and Sept. 9 at Miami-Dade Arena in Miami. The pre-sale for her fan club members began at noon on Jan. 17 and ends at 5 p.m. on Jan. 18. Tickets go on sale for everyone else beginning 10 a.m. on Jan. 20. The Celebration Tour will offer an artistic journey from Madonna through four decades and pays respect to the city of New York where her career in music began. "I am excited to explore as many songs as possible in hopes to give my fans the show they have been waiting for," said Madonna in the news release.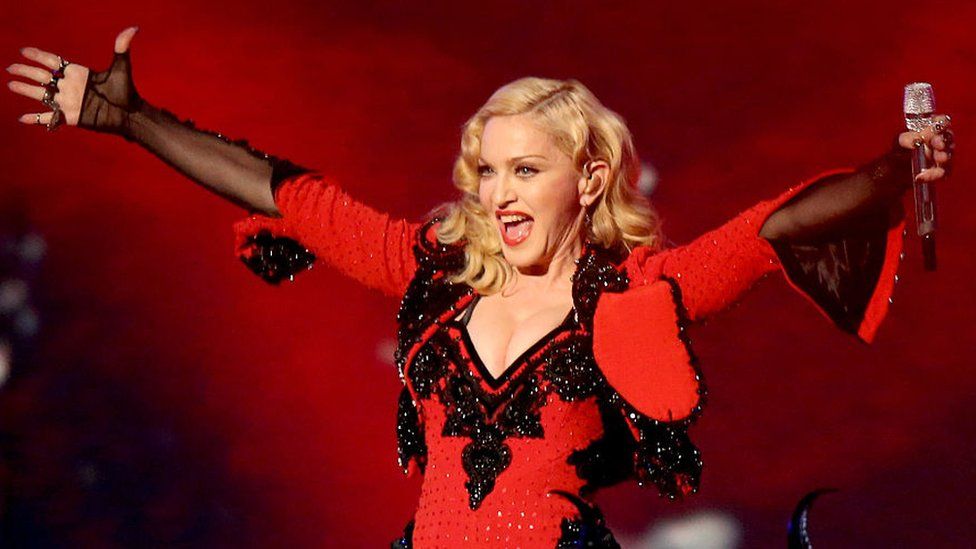 — HAPPY BIRTHDAY —
Celebrating today are former Speaker Larry Cretul, former U.S. Rep. Debbie Mucarsel Powell, as well as good folks Brody Enwright, Katie Heffley, and Sara Johnson.
___
Sunburn is authored and assembled by Peter Schorsch, Phil Ammann, Daniel Dean, Ryan Nicol, Jacob Ogles, and Drew Wilson.