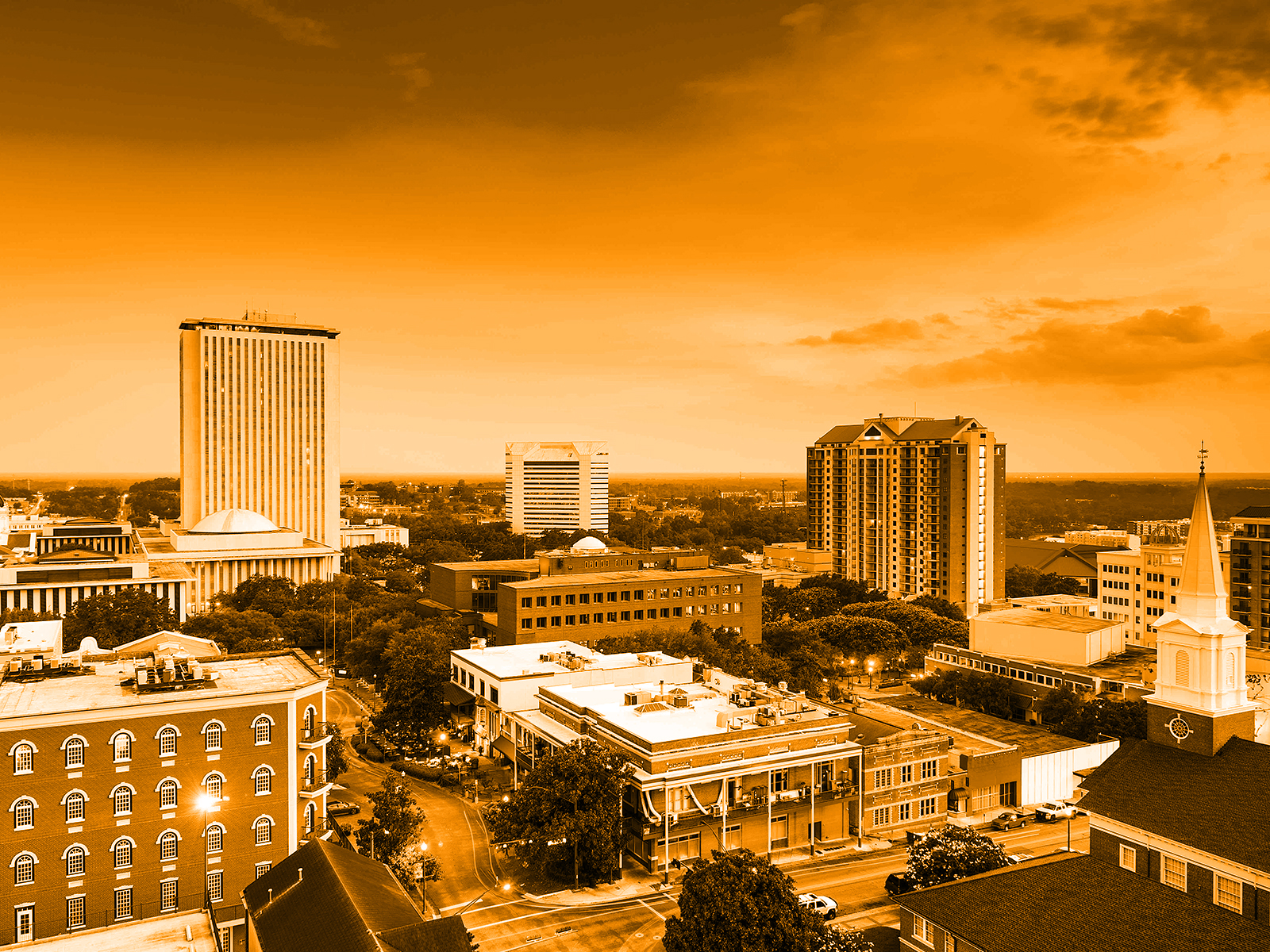 Good morning. 'Sunburn' has been waiting for you.
Good Friday morning.
Holland & Knight Managing Partner Steven Sonberg will step down in March, paving the way for new leadership at the global law firm.
Robert J. Grammig, a partner at Holland & Knight's Tampa office, will become the firm's Chair and CEO. David C. Whitestone and Tiffani G. Lee will serve as Managing Partner and Deputy Managing Partner, respectively.
"David, Tiffani and I are humbled by the confidence our fellow partners have placed in us to lead this new era for Holland & Knight," Grammig said.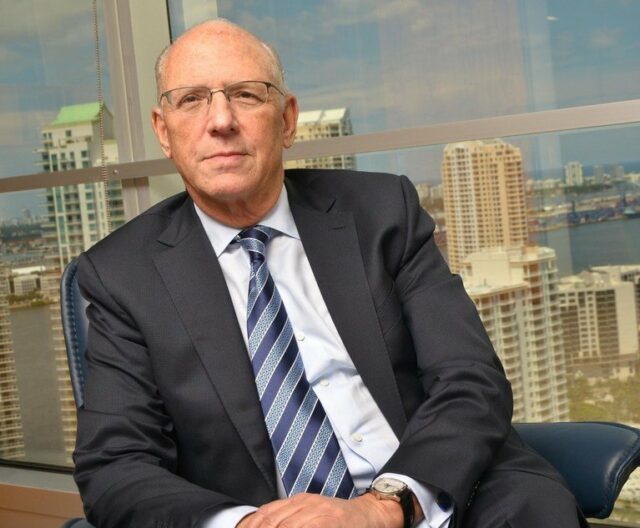 The leadership changes come as Holland & Knight experiences a period of growth, including combinations with Tennessee-based Waller Lansden Dortch & Davis in March and Texas-based Thompson & Knight in 2021.
During Sonberg's 16 years at Holland & Knight, the firm added nearly 900 lawyers and 17 offices. Through the end of 2022, the firm had grown its revenue by nearly $1 billion. Holland & Knight now employs about 2,000 lawyers in 34 offices worldwide.
"It has been an honor and a privilege to lead Holland & Knight and I am extremely grateful for the extraordinary contributions our attorneys and staff have made to our shared success," said Sonberg before offering praise for the incoming leadership team.
"Bob's sharp business and financial acumen, as well as his evenhanded approach, will serve the firm well for many years to come. In addition to Bob, David and Tiffani have been indispensable members of our leadership team for some time and have been key architects behind our growth and dedication to an inclusive and collaborative culture," Sonberg said.
"They will be an exceptional team, and I look forward to working with them through this transition period."
— SITUATIONAL AWARENESS —
—@RonDeSantis: The weaponization of federal law enforcement represents a mortal threat to a free society. We have for years witnessed an uneven application of the law depending upon political affiliation. Why so zealous in pursuing (Donald) Trump yet so passive about Hillary or Hunter? The DeSantis administration will bring accountability to the DOJ, excise political bias and end weaponization once and for all.
—@JaredEMoskowitz: I missed my son's Super Bowl game last night because I was in Washington DC waiting on votes that never happened because the Freedom Caucus has hijacked the floor from the American people.
—@BenjySarlin: The election is about to be defined by a Cambrian Explosion of nonstop AI-generated dirty tricks, so it's a good thing the main site they spread on is owned by someone with a strong BS detector and respected senior staff dedicated to preparing for this
—@MarcACaputo: "Forget documents; if Trump shot someone on Calle Ocho, a Miami jury would find him not guilty" That's the defense atty who successfully represented @AndrewGillum Says the prosecutor who put away Manuel Noriega: "I would absolutely try this case in DC"
—@VoteRandyFine: Standing on the street in DC amazed at how many people are still wearing masks while walking OUTSIDE.
Tweet, tweet: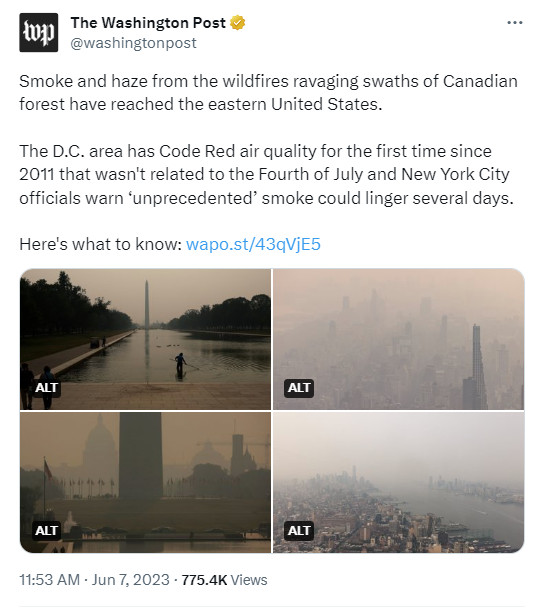 Tweet, tweet: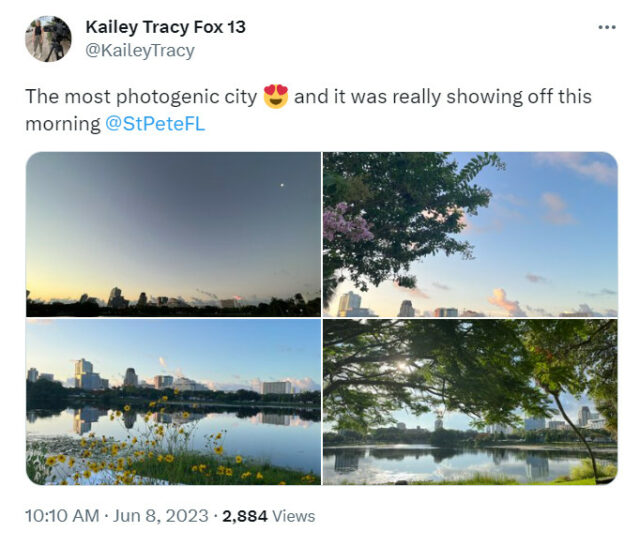 — DAYS UNTIL —
The 2023 Tonys — 2; Disney and Pixar's 'Elemental' premieres — 7; 'The Flash' premieres — 7; Gov. Ron DeSantis to headline Nevada PAC's annual basque fry — 8; 'Secret Invasion' premieres on Disney+ — 12; 'The Bear' returns to Hulu — 12; Florida Chamber 2023 Florida Learners to Earners Workforce Solution Summit — 18; 'Indiana Jones and the Dial of Destiny' premieres — 21; 'Mission Impossible: Dead Reckoning — Part One' premieres — 33; Florida Chamber 37th Annual Environmental Permitting Summer School — 40; Christopher Nolan's 'Oppenheimer' premieres — 42; Beyoncé's 'Renaissance' tour in Tampa — 68; The first GOP Presidential Primary debate — 75; 'Ahsoka' premieres on Disney+ — 75; Florida House Fall 2023 Interim Committee Meetings begin — 101; Martin Scorsese's 'Killers of the Flower Moon' premieres — 119; 2023 Florida Chamber Annual Meeting & Future of Florida Forum — 136; 'Dune: Part Two' premieres — 147; 'Captain Marvel 2′ premieres — 154; Ridley Scott's 'Napoleon' premieres — 166; Florida's 2024 Regular Session begins — 214; South Carolina Democratic Primary — 239; New Hampshire and Nevada Democratic Primaries — 242; Georgia Democratic Primary — 249; Michigan Democratic Primary — 263; 'A Quiet Place: Day One' premieres — 273; 2024 Oscars — 275; 'Spider-Man: Across the Spider-Verse' Part 2 premieres — 294; 'Kingdom of the Planet of the Apes' premieres — 350; Opening Ceremony of the 2024 Olympic Games — 413; 'Thunderbolts' premieres — 413; Georgia Tech to face Florida State in 2024 opener in Dublin — 442; 'Blade' reboot premieres — 455; 'Deadpool 3' premieres — 518; 'Fantastic Four' reboot premieres — 616; 'Avengers: The Kang Dynasty' premieres — 693; 'Avengers: Secret Wars' premieres — 1,057.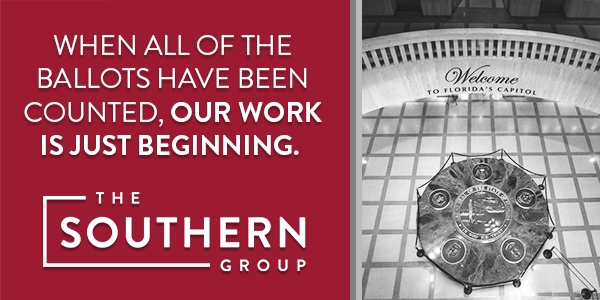 — TOP STORY —
"Supreme Court: Alabama's voting maps unfair to Black residents" via Robert Barnes of The Washington Post — A divided Supreme Court said Thursday that the Alabama legislature drew congressional districts that unlawfully diluted the political power of its Black residents, an unexpected decision from a court that recently has been more skeptical of the Voting Rights Act's protections.
The 5-4 decision, written by Chief Justice John Roberts, bucked the court's recent trend of rulings that weakened provisions of the landmark 1965 act. Fellow conservative Justice Brett Kavanaugh and the court's three liberals, Sonia Sotomayor, Elena Kagan and Ketanji Brown Jackson joined him.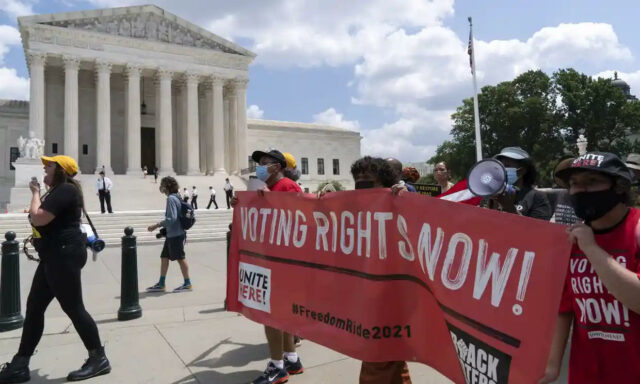 They upheld a decision by a three-judge panel that threw out Alabama's maps for its seven congressional districts, which included only one with a majority of Black voters even though African Americans make up more than a quarter of the state's population.
"We see no reason to disturb the District Court's careful factual findings," Roberts wrote, adding that Alabama was asking for a radical rewrite of the court's precedents.
The decision likely means a second Democrat could be elected from the state — its delegation is now one Black Democrat and six White Republicans. And it will likely boost challenges of maps drawn by Republican-led legislatures elsewhere; federal judges in Georgia and Louisiana have found similar violations in maps from those states.
"Alabama redistricting ruling 'opens the window to hope' for Florida challengers" via John Kennedy of USA Today Network — The Supreme Court's unexpected ruling in favor of Black voters in an Alabama congressional redistricting fight was hailed by groups engaged in similar court battles in Florida. The 5-4 decision by justices affirmed a lower-court ruling that found the federal Voting Rights Act was likely violated by an Alabama congressional map, which diluted Black voting strength by having only a single district with a majority Black population. More than one in four Alabama residents are Black. In Florida, state and federal lawsuits are challenging the new congressional district plan pushed by DeSantis that eliminated a North Florida district represented since 2017 by U.S. Rep. Al Lawson, a Black Democrat.
"U.S. Supreme Court's decision in Alabama redistricting case could affect Florida's map" via Romy Ellenbogen of the Miami Herald — Thursday's decision could impact ongoing redistricting challenges under the Voting Rights Act in states like Louisiana and Georgia, experts say. The legal situation with Florida's congressional map is slightly different. The Supreme Court ruling isn't a clear win for voting rights advocates challenging the Sunshine State's map, say people who study redistricting, but is still likely unwelcome news for DeSantis as he pushes the idea that Florida maps should be drawn in a race-neutral way.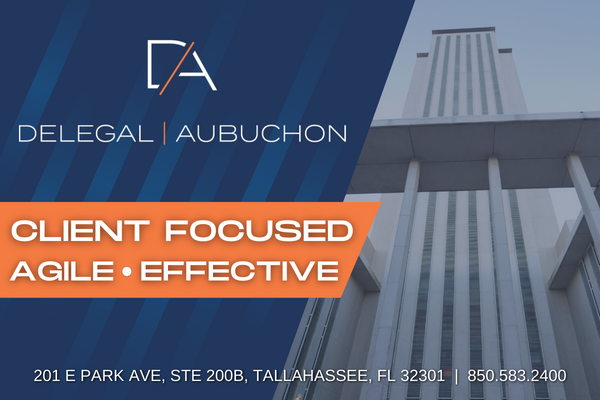 — THE TRAIL —
"Donald Trump indicted for second time, in classified documents investigation" via Katherine Faulders of ABC News — Trump has been indicted for a second time, this time on federal charges in relation to his handling of classified information while out of office. He has been issued a summons to appear in federal court in Miami on Tuesday at 3 p.m. ET, sources said. "We're learning from our sources that there appears to be at least seven counts here. This ranges from everything from the willful retention of national defense information to conspiracy to a scheme to conceal, to false statements and representations," ABC News' Katherine Faulders reported.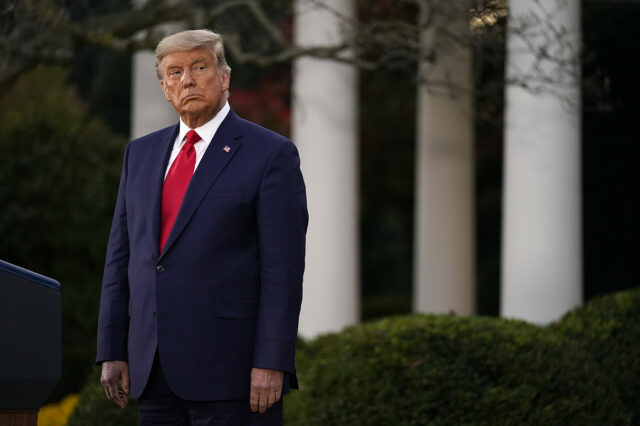 "Trump is the first former President in U.S. history to face federal charges." via Alan Feuer, Maggie Haberman, William K. Rashbaum and Benjamin Protess of The New York Times — The Justice Department took the legally and politically momentous step of lodging federal criminal charges against Trump. The indictment, filed in U.S. District Court in Miami, is the first time in American history a former President has faced federal charges. It puts the nation in an extraordinary position, given Trump's status not only as a one-time chief executive but also as the front-runner for the 2024 Republican presidential nomination to face President Joe Biden, whose administration will now be seeking to convict his potential rival. Trump is expected to surrender himself to authorities in Miami on Tuesday, according to a person close to him and his own post on Truth Social.
"Trump says he is 'an innocent man' as he's being indicted over secret documents case" via Oliver O'Connell, Joe Sommerlad, Gustaf Kilander, Maroosha Muzaffar, Graeme Massie of the Independent — Trump reacted angrily to the news on Wednesday, insisting: "No one has told me I'm being indicted, and I shouldn't be because I've done NOTHING wrong." The dramatic development comes as Mark Meadows, Trump's former White House chief of staff, has reportedly agreed to plead guilty to several federal charges.
"Ron DeSantis campaign uses apparently fake images to attack Trump on Twitter" via Nicholas Nehamas of The New York Times — As DeSantis begins to aggressively attack Trump, his campaign has spread three images of the former President embracing Dr. Anthony S. Fauci that forensic experts say are almost certainly realistic looking "deepfakes" generated by artificial intelligence. The images, which, at first glance, appear genuine and are interspersed with real photographs in a campaign video, show Trump hugging and kissing Dr. Fauci, who led the nation's pandemic response and has been a target of harsh criticism from DeSantis. The Governor has used the pandemic to contrast himself with his main rival for the Republican presidential nomination.
To watch the video, please click on the image below:
"DeSantis ushers in our fake-images-in-politics nightmare" via Aaron Blake of The Washington Post — You might want to take note of the following date: June 5, 2023. Because we might one day regard that as the date on which our politics very quietly crossed the Rubicon on AI-generated images. Few people noticed until Thursday, but DeSantis's campaign that day released a deceptive web video featuring fake images of Trump hugging former White House coronavirus adviser Anthony Fauci. While others have used artificial intelligence in their political messages before, this appears to be the first example of a major presidential campaign using it in such an obviously misleading fashion. And the DeSantis campaign is anything but apologetic about it.
"Beating Joe Biden isn't a priority for Republican voters in the 2024 Primary (yet)" via Geoffrey Skelley of FiveThirtyEight — Four years ago, the Democratic Presidential Primary was dominated by a concept nobody could clearly define but everyone could tell you was important: "electability." Today, Republicans find themselves in an analogous position to Democrats' four years ago: facing an open nomination battle to take on an incumbent President they strongly dislike. Still, the early polling on how much Republicans are prioritizing electability isn't entirely straightforward, thanks in part to differences in how pollsters word such questions.
"Biden and Trump could both lose in 2024" via Karl Rove for The Wall Street Journal — Winning one state doesn't clinch a nomination, but similar upsets in 2024's early contests could spell doom for the current GOP front-runner, Trump. So far, he has insisted that his renomination is a foregone conclusion. If his present margin slips or he's beaten in an early contest, it'll be all but impossible to resurrect that sense of inevitability — which he hammers at nearly every opportunity. There are, however, some numbers in that flood of surveys that are unlikely to shift much by November 2024. While ballot choices can change quickly and substantially, voters' opinions on a President's basic characteristics generally don't. That's bad news for President Biden's re-election. Biden could still win re-election, especially if Trump is the Republican nominee. But he's probably the only serious Democrat who could lose to Trump; too many voters see Biden as too old and too weak. Democrats ignore that real possibility at their peril.
"DeSantis to keynote Tennessee GOP dinner in July" via A.G. Gancarski of Florida Politics — DeSantis is headed to the Volunteer State next month. The Florida Governor and 2024 presidential candidate will deliver remarks at the Tennessee Republican Party's 46th annual Statesmen's Dinner on July 15. Main Street Media reports tickets for the event at Nashville's Music City Center start at $300. The event, per an email from the party obtained by Main Street Media, is intended "to recognize the volunteers that have turned the State of Tennessee from a Democrat stronghold to a bright red, conservative Republican beacon."
"Poll: Ahead of North Carolina speeches, Trump doubles DeSantis' support" via A.G. Gancarski of Florida Politics — Ahead of dueling speeches by Trump and DeSantis at the North Carolina Republican Party State Convention this weekend, a poll says the Tar Heel State is still Trump Country. A new survey shows Trump doubling DeSantis's support in a crowded field, 44% to 22%. Other candidates are far behind. When the race is reduced to a Trump-DeSantis faceoff, the former President commands 50% support, with 34% backing DeSantis, and the remainder undecided. Trump gains 6% compared to the eight-way race, while DeSantis gains 13%.
"DeSantis trails Trump by 15 points in Wisconsin" via A.G. Gancarski of Florida Politics — DeSantis faces a double-digit deficit against Trump among Wisconsin Republicans. The Florida Governor is behind the former President, 40% to 25%, in a Public Policy Polling survey of the upcoming 2024 Presidential Primary in the state. In a narrower field, DeSantis would be better off. "In a head-to-head matchup though, Trump's lead over DeSantis falls from 16 points to just 4 points at 43-39."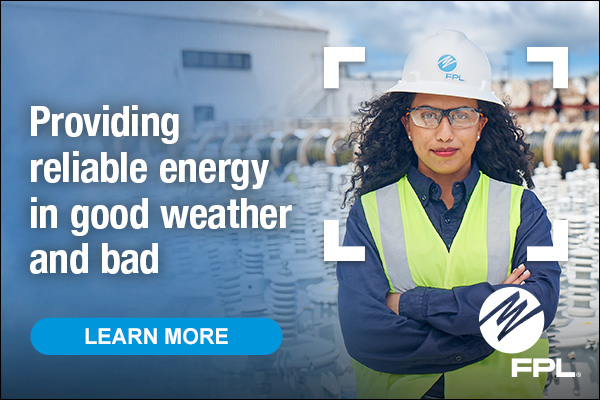 — MORE 2024 —
"The Supreme Court's new ruling could help Democrats flip the House In 2024" via Nathaniel Rakich of FiveThirtyEight — The Supreme Court just handed Democrats a massive victory in their quest to retake the House of Representatives in 2024. In a 5-4 decision that was as surprising as it was consequential, the high court agreed with a lower court's ruling that the Voting Rights Act requires Alabama to draw a second predominantly Black congressional district. Not only does that mean Democrats will very likely gain a seat in Alabama next year, but the decision will probably also force other states to redraw their congressional maps as well. And with Democrats needing to flip only five House seats in 2024 to win the majority, 1 this decision could be the difference between Republican and Democratic control of the House.
"DeSantis, Trump mourn Pat Robertson" via A.G. Gancarski of Florida Politics — Despite the bitterness of the 2024 Presidential race, the two front-runner Republicans are jointly mourning the death of a spiritual leader. In the wake of the passing of 700 Club founder Robertson at age 93, both DeSantis and Trump are expressing condolences. "(First Lady Casey DeSantis) and I are saddened by the loss of Pat Robertson, and we join many in lifting his family up in our prayers," the Governor tweeted from his non-official Twitter handle. Trump expressed his sentiments on Truth Social.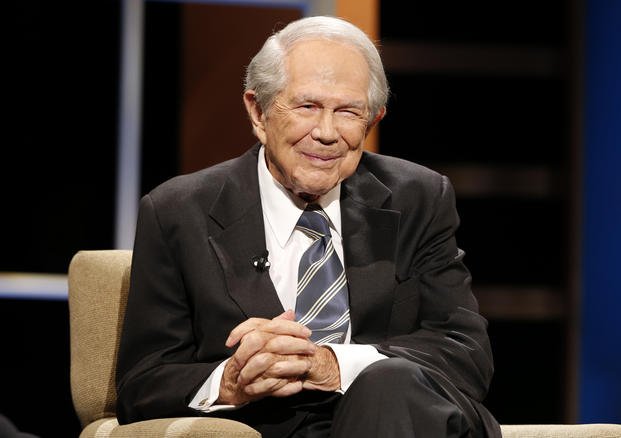 "Why Mike Pence thinks he has a prayer in 2024" via Adam Wren of POLITICO — If you want to understand why Pence believes he has a shot at winning the presidency, it's best, friends and advisers say, to look at the framed parchment Bible verse he's kept on his fireplace for more than 20 years. "For I know the plans I have for you, declares the Lord, plans to prosper you and not to harm you, plans to give you hope and a future," reads the verse from Jeremiah, a gift from his wife. Pence's theory of the case is based on a mix of divine intervention and a series of events. It goes like this: Trump and DeSantis cancel each other out in a murder-suicide pact, and Pence steals the evangelical vote in Iowa away from them both.
"'I'm worried about it': GOP agonizes over 2024 Primary field" via Burgess Everett and Olivia Beavers of POLITICO — Among the many Hill Republicans who want to see someone other than Trump atop the ticket, there's clear concern that the surge of candidates entering the 2024 fray could make it harder to defeat Biden next year. Three more candidates jumped in this week alone. "I'm worried about it," Sen. John Cornyn said of the early presidential field. He wants the GOP to "do better" than Trump and fears the former President "hasn't figured out how to expand beyond his base." Could the GOP field narrow before Primary voters go to the polls? Cornyn replied: "I can dream, can't I?" By contrast, the contingent of Capitol Hill Trump backers like what they see so far — the former President going after DeSantis as a crowded field splits the anti-Trump vote.
"Francis Suarez to speak at Reagan Library amid flurry of pre-presidential announcement activity" via Jesse Scheckner of Florida Politics — Suarez, whose possible run at the White House has grown increasingly likely in recent months, will head to the Reagan Library in California next week to share his vision for America. The July 15 engagement is part of the Ronald Reagan Presidential Foundation and Institute's "A Time for Choosing Speaker Series," a conservative forum focused on addressing critical questions facing the Republican Party. A source says his speech will center on low taxes, public safety, crime reduction and Miami's low unemployment rate, which he'll credit to the city's focus on innovation, welcoming business environment and job creation.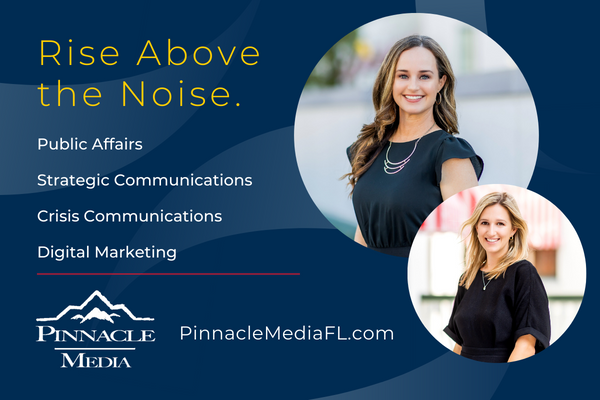 — DESANTISY LAND —
"DeSantis' top aide organized government staff to solicit campaign cash from lobbyists" via Matt Dixon of NBC News — DeSantis' chief of staff was among the biggest political fundraisers helping launch DeSantis' presidential campaign, an unusual instance of a highly influential taxpayer-funded aide's doubling as a top political bundler. And part of the way he raised that money was by having other government officials help him solicit cash from lobbyists. The Governor's chief of staff, James Uthmeier, helped raise at least $423,042 for his presidential campaign in the hours after the May 24 launch. The move, besides being out of the ordinary, raises ethical questions, and it shocked many of those Republican lobbyists here in Florida's capital who felt pressured to donate because they have business before the administration. It also underscores the extent to which DeSantis has used the state government to further his ambitions.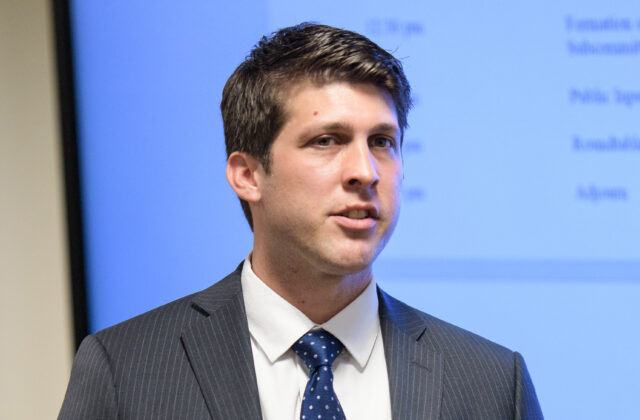 "DeSantis recruiters eyed Catholic Church for migrant flights that bishop calls 'reprehensible'" via Olga R. Rodriguez and Elliott Spagat of The Associated Press — DeSantis' recruiters set their sights on Sacred Heart Catholic Church in the Texas border city of El Paso in search of asylum-seekers they could take from its bustling migrant shelter to California's capital on taxpayer-funded private jets. Intentionally or not, envoys for Florida's Catholic Governor and Republican presidential candidate infused an element of his own religion into his latest move on immigration, which has drawn sharp criticism from El Paso's Catholic bishop. "Without going into the details of the politics of it, it does seem clear that they were being used not out of concern for the migrants but in an effort to make a political point," Bishop Mark Seitz said.
"As DeSantis touts governing chops, state of Florida has thousands of open jobs" via Emily L. Mahoney of the Tampa Bay Times — While DeSantis tours the country asking voters to look to Florida as proof of his results-oriented governing style, extensive worker shortages are quietly hobbling some of the regular functions of his state government. As of October of last year, 28 of 29 state agencies had percentages of vacant positions in the double digits. Federal data show that employees left Florida's state government at a much higher rate in recent years than the national average and the state has significantly lagged behind in spending federal dollars designed to help mitigate the exodus.
"Can Florida credit Gov. DeSantis for its No. 1 education ranking? A closer look." via Marlene Sokol of the Tampa Bay Times — As Gov. DeSantis seeks the Republican nomination for President, one of his key selling points is Florida's record on education. "Florida is taking a stand for empowering students, parents and educators to focus on creating opportunities for our younger generations," the Governor said on May 15 at a bill-signing event in Sarasota. Supporting his case is the state's No. 1 ranking in education by U.S. News & World Report, released last month and now a talking point on the "DeSantis for President" website. How much of that success can be attributed to DeSantis' policies during his 53 months as Governor? It's a mixed bag.
"DeSantis: Inside his rise from obscure member of Congress to presidential contender" via CBS Miami — How did DeSantis go from being a relatively obscure member of Congress in 2013 to a presidential contender in less than 10 years? CBS News Miami reporter Jim DeFede explores that question in an hourlong documentary released Thursday, titled, "DeSantis." Several insiders appearing in the documentary have never been interviewed on camera about DeSantis, including his former chief of staff Adrian Lukis, former State Surgeon General Scott Rivkees, and former Florida Emergency Management Director and Congressman Jared Moskowitz, Democrat.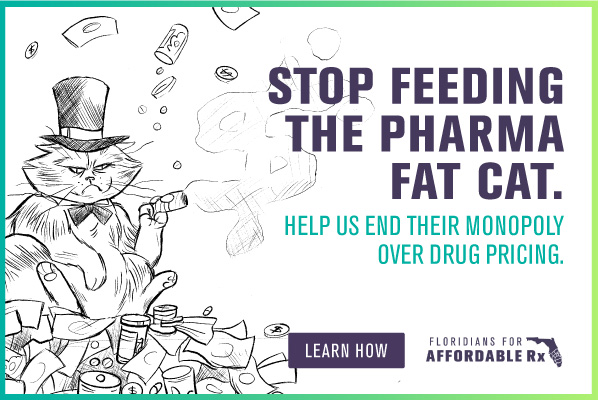 — STATEWIDE —
"Florida rejected federal youth health survey for being too sexual, so it came up with its own" via Katie LaGrone of ABC Action News — Created earlier this year, the Florida-specific youth survey (FSYS) replaces the CDC's youth risk behavior survey (YRBS). The YRBS is a biannual voluntary student questionnaire that has long been used to chart and compare risky behaviors among teens in the U.S. But last year, Florida's Education Commissioner Manny Diaz called the federal survey "inflammatory" and "sexualized." So, with the help of researchers from the University of South Florida, Florida's Department of Education (FDOE) put together its own youth survey. We obtained a copy. But when it comes to asking teens about risky behavior, the Florida-specific youth survey deliberately doesn't go very far. Just three questions address sexual behavior and focus on abstinence awareness.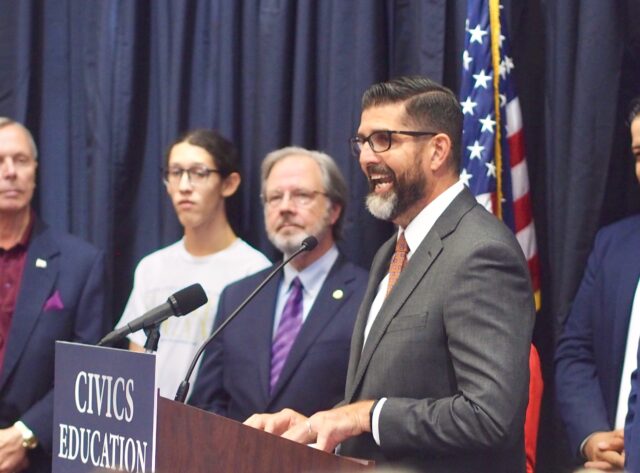 Jimmy Patronis highlights boosts to firefighter, first responder benefits — Chief Financial Officer and State Fire Marshal Patronis spoke about efforts to boost benefits for firefighters and first responders during remarks delivered at the 79th Annual Florida Professional Firefighter's Conference in Orlando. "Florida's economy and job growth continues to flourish, and as your CFO, I've been committed to ensuring these trends continue for years to come. However, none of these accomplishments would be possible without a robust safety net of first responders working 24/7/365. No matter how good the economy is, families and businesses would not relocate to Florida if our communities weren't safe," he said. Patronis highlighted recent legislation to restore age and years of service requirements for retirement and DROP; increase retiree health insurance subsidies; increase the length of time allowable in the DROP program; and increase employer contributions to retirement plans by 2 percentage points.
"Actor, cannabis farmer Jim Belushi wants to tap into Florida green" via Christine Jordan Sexton of Florida Politics — Belushi is the owner of Belushi's Farm, one of 74 entities that submitted a licensure application to the Office of Medical Marijuana Use in the Florida Department of Health. While the state has posted the names of the 74 applicants on its website, it still has not made available for the public to review copies of the redacted applications. Belushi has operated a 93-acre marijuana farm in Southern Oregon since 2015, when weed became legal there. In 2020, Discovery Channel premiered the reality series Belushi's Farm. It's now in its third season. Jim Belushi says marijuana relieves his post-traumatic stress disorder, which he attributes to his brother John Belushi's death. He also has said he doesn't think his brother would have died from a mixture of heroin and cocaine had marijuana been legal.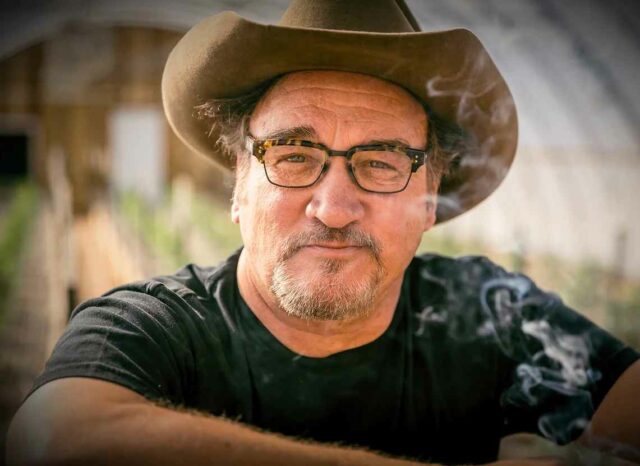 "Over two-thirds of Republicans support marijuana legalization" via Rachelle Gordon of Green State — As more states legalize cannabis, it's become apparent that reform is not a partisan issue. A recent poll of conservative voters seemingly confirmed this, with 68% of Republicans surveyed saying they support federal marijuana legalization. The survey also revealed that 70% of GOP members feel it should be up to individual states to decide how they want to proceed with regard to legalization.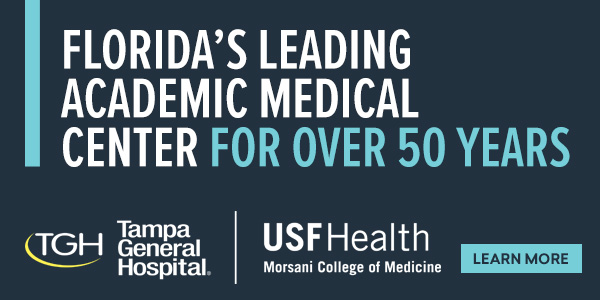 — D. C. MATTERS —
"Supreme Court preserves Medicaid recipients' right to sue" via Ariel Cohen of Roll Call — The Supreme Court on Thursday ruled 7-2 to protect the right of Medicaid nursing home residents to seek relief in federal court when state officials do not meet a certain quality of care, a ruling policy watchers are hailing as a civil rights victory for Medicaid patients. In the case, Health and Hospital Corporation of Marion County v. Talevski, nursing home patient Gorgi Talevski's wife, Ivanka, accused the Indiana health system of violating a 1987 federal law governing nursing homes that receive federal funding. The law includes a provision that prohibits nursing homes from using psychotropic drugs for nonmedical reasons.
"Biden says Americans can trust Justice Department as it investigates Trump" via Mariana Alfaro of The Washington Post — Biden said that Americans can trust an independent Justice Department as it investigates former President and 2024 Republican Primary front-runner Trump. Toward the end of a White House news conference that also featured British Prime Minister Rishi Sunak, Biden was asked whether there was anything the President could say to Americans to "convince them" that they "should trust the independence and fairness of the Justice Department that your predecessor Donald Trump repeatedly attacks."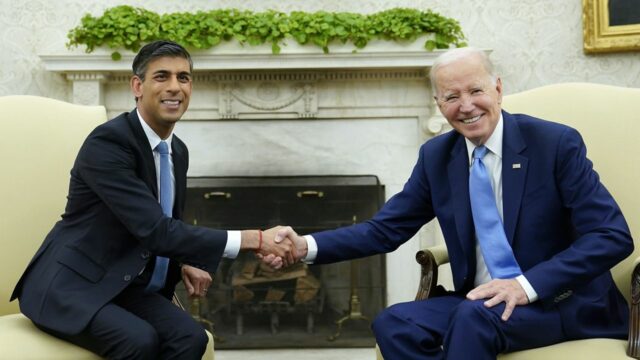 "GOP warns of pushback ahead of looming Trump indictment" via Alexander Bolton of The Hill — The expected federal indictment of Trump, which former Attorney General Bill Barr predicts is "near," is teeing up a Capitol Hill battle over funding for the Justice Department and FBI. Trump allies, led by House Judiciary Committee Chair Jim Jordan, have threatened to cut Department of Justice and FBI funding if those federal law enforcement agencies target Trump — but that's not a popular idea with Senate Republicans, who fear it gives political ammo to Democrats.
"Biden to appoint coordinator to address book bans ahead of Pride Month event" via Donald Judd and Maegan Vazquez of CNN — Biden will appoint a new federal coordinator to address the increase in book bans enacted across different states — part of a slew of new actions that he announced on Thursday aimed at protecting the LGBTQ+ community. Biden announced the actions during a news conference with British Prime Minister Rishi Sunak. He was originally set to host what White House Domestic Policy Adviser Neera Tanden called "the largest Pride celebration in White House history." The celebration on the South Lawn, which was set for Thursday but was postponed until Saturday due to air quality issues caused by wildfires in Canada, will demonstrate "that LGBTQ people belong in the People's House," she said.
"Rick Scott presses Biden to take stand against China-Cuba spy op" via A.G. Gancarski of Florida Politics — Sen. Scott is fuming over a Chinese spy operation to be positioned off the Florida coast in Cuba. In the wake of reports that the communist country will place infrastructure near Florida to spy on electronic transmissions, including from military bases in the southeastern United States, and monitor ship traffic, Scott is demanding action. "If Joe Biden gives a damn about the security of our country and safety of our people, he will speak on this today, demand that Chuck Schumer set dates for security briefings and public hearings in the Senate and announce action to push back on communist China's unacceptable aggression," Scott said.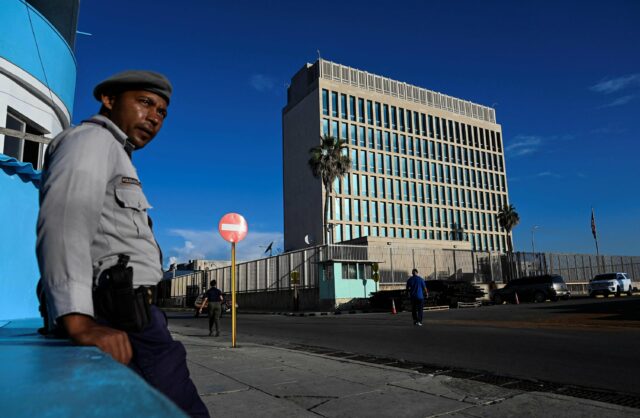 "Democrats call for DHS inspector general to resign over deleted text messages" via Rebecca Beitsch of The Hill — Two Democratic lawmakers are calling on the inspector general of the Department of Homeland Security to resign after he said in a hearing that he routinely deletes text messages from his government phone. "It is troubling, to say the least, that you have been routinely destroying or deleting official government records in violation of a law that your office is supposed to enforce. Because you apparently admitted to multiple violations of Federal criminal law, you should resign immediately," Rep. Bennie Thompson, the top Democrat on the House Homeland Security Committee, and Rep. Glenn Ivey wrote in a letter to Joseph Cuffari, who leads the agency's Office of Inspector General.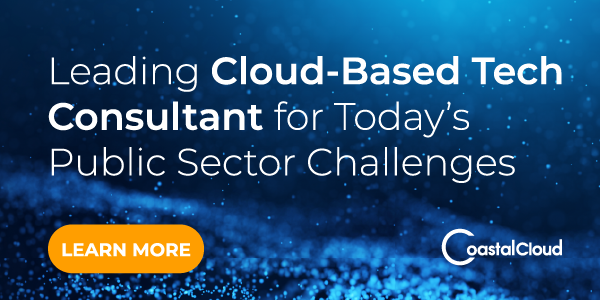 — LOCAL: S. FL —
"5 Republicans now competing to replace term-limited Rick Roth in HD 94" via Anne Geggis of Florida Politics — The Republican Primary to replace term-limited GOP Rep. Roth now has five contenders, including four first-time office-seekers and a former congressional candidate. Christian Acosta is a Palm Beach State College engineering professor who lost in a 2020 Republican Primary against Laura Loomer for the chance to go up against Democratic U.S. Rep. Lois Frankel. He's one of the newest entrants into the race, along with first-time candidate Megan Weinberger. Weinberger runs an animal sanctuary, Rescue Life in Palm Beach Gardens, and has served on numerous community organization boards.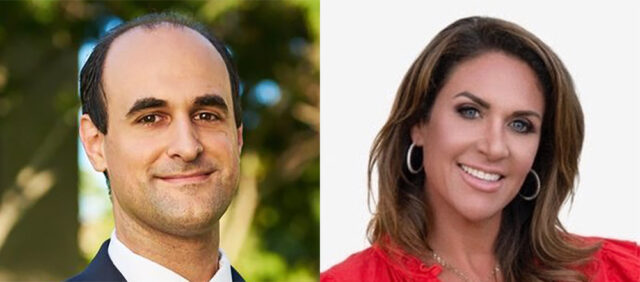 "'We can do better': Longtime activist Damián Pardo announces campaign for Miami City Commission" via Jesse Scheckner of Florida Politics — Banker and longtime community activist Pardo just made the race for the District 2 seat on the Miami City Commission a five-person contest. It's his first run at public office. Pardo says he wants to "shake things up" and "get back to the basics of serving residents." "I really believe we can do better," he said in a Thursday video announcing his candidacy. Pardo, the South Florida director of private and music wealth management for First Horizon Bank, is well-known among supporters of LGBTQ rights in the region for his decades of advocacy work.
"Will a small town rehire the Broward Sheriff's Office? Sheriff gives county an update" via Lisa J. Huriash of the South Florida Sun-Sentinel — Pembroke Park may be considering rehiring the Broward Sheriff's Office for police services, less than a year after it created its own police force to cut down on costs. The town, which broke from the Sheriff's Office, hired its own officers, bought guns and uniforms, and the force hit the streets on Oct. 1. Proponents argued the town could do it better and cheaper. But there could be talks in the works to go back to what they had. Broward Sheriff Gregory Tony told Broward County Commissioners: "I don't want to jump ahead but there has been a request from the Mayor and the Commission down there to have a conversation about examining services with BSO once again."
"Witnesses relive Stoneman Douglas shooting for jury in Broward deputy's neglect trial" via Rafael Olmeda of the South Florida Sun-Sentinel — Students took cover by parked cars just north of the 1200 building at Marjory Stoneman Douglas High School as a shooter made his way through the hallways on Feb. 14, 2018. Campus monitor Brian Staubly said he shooed them away, telling them to get farther away from the 1200 building. That, he said, is where the gunfire originated. Staubly took the stand in the trial of former Broward Sheriff's Deputy Scot Peterson, who is accused of child neglect and culpable negligence for failing to run into the 1200 building to confront the gunman, who killed 17 students and staff and injured 17 more in the mass shooting.
"No swimming in pants? No tables on the sand? Here are some South Florida beach rules you may not know about" via Lois K. Solomon of the South Florida Sun-Sentinel — It seems like it should not be a challenge: Load the folding chairs into the car, head for the beach, find a place to park and set up on the sand. But beaches have an assortment of weird rules that sand lovers could unknowingly violate. No tables allowed next to your beach chairs? No business transactions in the sand? Cigars are OK, but not cigarettes? Who thinks of these things? South Florida has so many cities on the beach, each with a different set of rules. Here's a selection to help you out.
"200,000 gallons of sewage quietly leaked in the Florida Keys — some during a hurricane" via David Goodhue of the Miami Herald — In late September, as Hurricane Ian brushed the Florida Keys on its way to hitting the state's southwestern Gulf Coast, nearly 200,000 gallons of raw sewage from the island chain's billion-dollar wastewater treatment system — not even 10 years old — leaked into the porous ground and nearshore waters. The "unauthorized discharges" weren't disclosed to the public or the five-member board that oversees the wastewater utility. The leaks were revealed in two February "warning letters" issued by the Florida Department of Environmental Protection. The letters to the utility — the Florida Keys Aqueduct Authority — were obtained by the Miami Herald/FLKeysNews.com this week.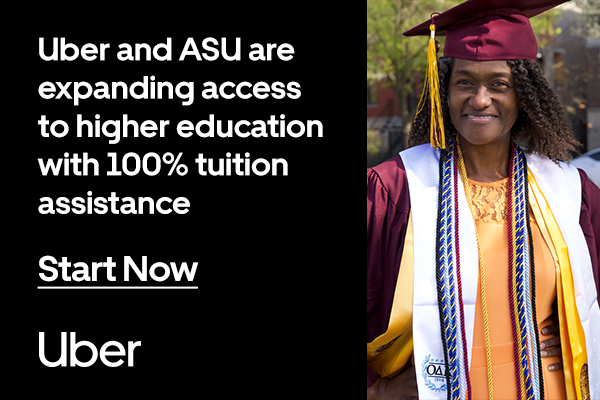 — LOCAL: C. FL —
"Carlos Guillermo Smith raises $150K, hires Allison Cassidy as campaign manager" via Jacob Ogles of Florida Politics — After raising $150,000 over the course of eight weeks, Orlando Democrat Smith is expanding his state Senate campaign. "I'm blown away by the incredible support we've received in such a short time," Smith said. "Our fundraising success reflects the people of our district's enthusiasm to elect a progressive champion. This community wants to send a Democratic leader to the Senate who's not bought and paid for by Tallahassee insiders or corporate special interests. That's why we are building a grassroots campaign that's driven by the voices and values of the people of Senate District 17, and this is just the beginning."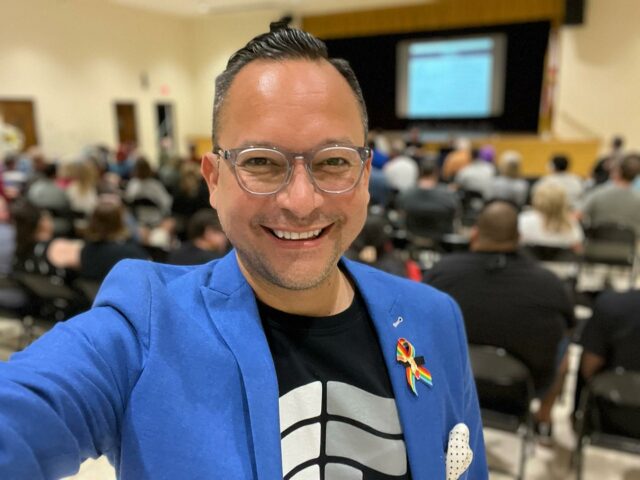 "'We aren't going anywhere': Polk Pride organizers say events are more important than ever" via Gary White of The Ledger — It seems that 2023 is the year of the backlash against LGBTQ pride celebrations. Nationally, opposition to LGBTQ pride merchandise and corporate expressions have spawned boycotts and threats against Target, Kohl's, Bud Light and other brands. In Florida, a newly passed law, intended to prevent children from attending drag shows, has prompted cancellations of long-standing pride events in some cities. But organizers of Polk Pride say they never considered canceling this year's celebration. "Having Polk Pride this year is more important than ever," said Scott Guira, founder and president of the organization of the same name.
"Expand the Convention Center? Put a roof on Camping World Stadium? Groups make their pitch to TDT board" via Stephen Hudak of the Orlando Sentinel — A day after Orange County Commissioners discussed cobbling together $100 million for scaled-down transportation needs, a task force studying tourist-tax spending heard funding pleas for projects worth more than $1.5 billion. The requests included $800 million to renovate and put a roof on Camping World Stadium and at least $600 million to restart an Orange County Convention Center expansion halted during the pandemic. The task force meeting was the appointed panel's fourth as its members sorted through over 50 requests for a share of the hotel tax revenue, which generated a record $336 million in Fiscal Year 2021-22. The money comes from a 6% levy added to the cost of a hotel room or home-sharing rental.
"Flagler Schools to audit Flagler Youth Orchestra account after 18-year 'oversight'" via Brenno Carillo of The Daytona Beach News-Journal — During a School Board meeting, Board member Will Furry and others questioned why a non-school employee and her husband had direct access to a district bank account. Additionally, they questioned why the Flagler School account has never been audited. Since the Flagler Youth Orchestra's inception 18 years ago, its director, Cheryl Tristam, and her husband, Pierre, have been signers on the account. After what some Board members and district staff recognized as an "oversight," a four-year transactional audit of the account is already underway and is expected to be finished between the end of June and the beginning of July, officials said.
"Titusville continues fight to overturn Right to Clean Water charter amendment" via Tyler Vazquez of Florida Today — The fight between a group of Titusville activists and city government over the right to clean water continues, even after a judge this past week sided with voters who overwhelmingly approved the clean water referendum. The city of Titusville has now filed a motion seeking a rehearing on the issue, in hopes of overturning the referendum that passed last Fall guaranteeing residents a "right to clean water" and legal recourse against the government if that right is not upheld. Despite the referendum passing 82.57% to 17.43%, the city still has not certified the results of the election.
"Is redistricting a political move? New lines make 2 School Board members lose incumbency" via Finch Walker of Florida Today — When the Brevard School Board voted to redistrict themselves at the end of May, two current members were pushed out of the areas they currently represent. It just so happens that those are the two members who most often vote against the new right-leaning majority. Board Chair Matt Susin insisted there was nothing political about the move, saying to suggest otherwise is a conspiracy theory and that the changes were long overdue. But short-term, it means Jennifer Jenkins, the only Democrat on the Board, and Katye Campbell, the most moderate Republican on the Board who often finds herself at odds with Susin, would lose their incumbency if they chose to run again.
"Garden Theatre gets new leaders with Disney, Olympics experience" via Matthew J. Palm of the Orlando Sentinel — After tumultuous months under interim leadership, the Garden Theatre announced two major appointments — both men with Walt Disney World experience who also have a history of involvement with the theater. Keith Davenport, who has worked for Disney in event management and produced extravaganzas, including the Olympics, Special Olympics, and Invictus Games ceremonies and Super Bowl halftime shows, has taken on the new role of chief organizational leader. In addition, the Winter Garden theater — which saw much of its staff depart the organization last Summer — has revealed new leadership for its board of directors.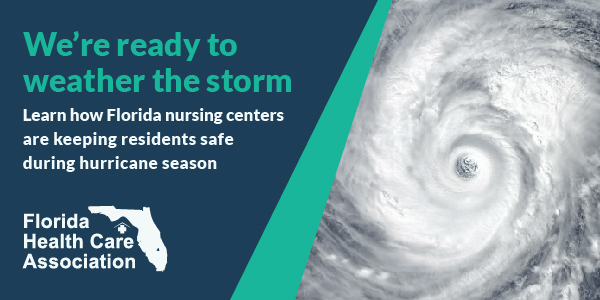 — LOCAL: TB —
"Hillsborough to consider expanded County Commission again" via C.T. Bowen — Hillsborough County Commissioner Michael Owen wants to see more people join him on the dais as elected Commissioners. Owen resurrected a frequently debated topic of adding two seats to the County Commission and eliminating the three at-large, countywide seats and replacing them with Commissioners that represent specific areas of the county. Under a timeline Owen proposed Wednesday, voters would consider the charter change needed to make it happen in 2024 and, if approved, the nine, single-member districts would become effective in the 2026 Election. "It's time," said Owen, a Republican elected in November 2022 to the sprawling District 4 seat in south and east Hillsborough that stretches from Apollo Beach to Plant City. "You just look around and you see you can't effectively represent 1.5 million people. We're not Congress. We're local home-rule politics," he said in an interview with the Tampa Bay Times.
"Tampa residents may need at least $85k to afford rent, study shows" via Rebecca Liebson of the Tampa Bay Times — How much do you have to make to afford rent in Tampa? New data collected by Florida Atlantic University may provide an answer. Researchers at FAU compiled the Waller, Weeks and Johnson Rental Index to study which U.S. cities are the most overpriced. Tampa is the 18th most expensive metro area on the index. The average cost of rent in the Tampa metro area was $2,118.75, according to April data. Based on that number, Tampeños who make $84,750.12 or less are considered "rent burdened," meaning they spend at least 30% of their income on rent. Those who make $50,850.07 or more are considered severely rent burdened, meaning they spend at least half their income on rent.
"Few St. Petersburg employees qualify for city rent assistance program" via Colleen Wright of the Tampa Bay Times — A rental assistance program created to help certain city employees who are required to live in the city but struggle to afford it has only helped 23 employees. After the City Council approved the program last Summer, it launched in October with a $1.47 million budget. It was supposed to help up to 253 employees under the residency requirement. But since then, just 11.5% of that funding has been committed. Neighborhood Affairs Director Amy Foster said, through the city's research of property records, 54 employees who double-up on their housing or live with family without a lease couldn't qualify. An employee was ruled ineligible because their household income was over the threshold because of a 19-year-old stepchild.
"What are those hundreds of concrete pyramids doing at the Skyway bridge fishing pier?" via Jesse Mendoza of the Sarasota Herald-Tribune — The Florida Department of Transportation (FDOT) is placing hundreds of wave attenuation devices to protect the south Skyway Fishing Pier access road from erosion, promote seagrass growth and create fish habitats. But some environmentalists take issue with impact credits received by the agency for the project. FDOT will place 844 wave attenuation devices, also referred to as WADs, along the shoreline to protect the fishing pier access road, which provides access to Interstate 275. The $6.3 million project will be completed by the end of Summer. The devices are made from fiber-reinforced concrete.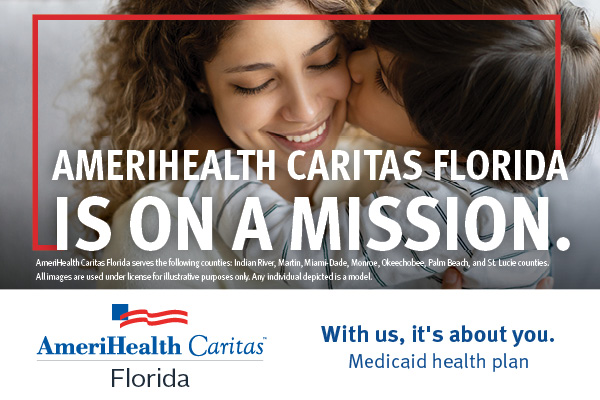 — LOCAL: N. FL —
"Pensacola Mayor wants to buy and repurpose old hotel for affordable housing" via Jim Little of the Pensacola News Journal — Pensacola may buy the old Pensacola Motor Lodge on Cervantes Street and convert it to affordable housing. Pensacola Mayor D.C. Reeves is seeking approval from the City Council to purchase the Pensacola Motor Lodge with funds from the Community Redevelopment Agency. Reeves said many other cities had used old hotels or motels to quickly stand up affordable housing opportunities. "Because of the infrastructure that's already in place, you're able to repurpose them and get that online a little bit faster than starting from scratch," Reeves said. "And I think this is a perfect opportunity for that for us."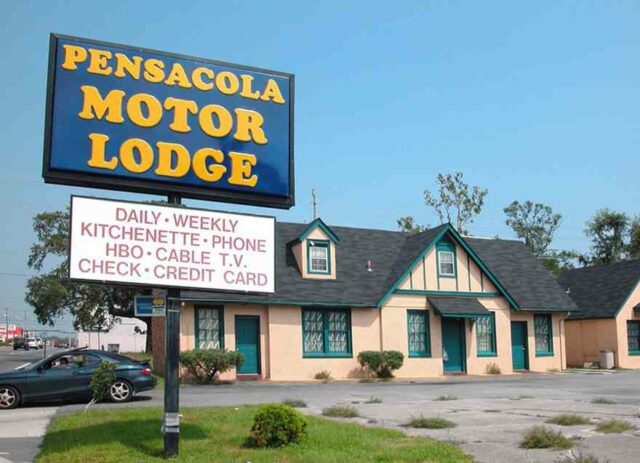 "Moving Duval County jail to be a budget priority for incoming Jacksonville City Council President" via Travis Gibson and Jim Piggott — Incoming Jacksonville City Council President Ron Salem said one of his main priorities when he takes the helm will be building a new jail and moving it away from its current home just off East Bay Street downtown. In an interview on "This Week in Jacksonville," Salem said the jail is over 30 years old and not in good condition. "I'll be setting up a process where we can have that public discussion involving the public defender, the courts, the state attorney, the clerk of the court, bringing all the people together and trying to figure out where we move it, what services are provided, mental health, health care, etc. in order to we can begin the process of hopefully building a new jail at some point in the future," Salem said.
"Conservative commentator Ben Shapiro expected to speak at UF" via Nora O'Neill of The Gainesville Sun — Famous conservative political commentator Shapiro is expected to speak at the University of Florida this Fall, though it's not final yet. The UF Student Government Senate's Budget and Appropriations Committee presented its Summer and Fall 2023 semester budget for student organizations to student Senators for review on June 5, according to James Tyger, the director of campus engagement. Included in the budget was $10,500 for the conservative campus group UF Young Americans for Freedom to host an event titled "Ben Shapiro at UF."
"Ben Pingree leaving PLACE, Blueprint 2020 to become assistant Leon County Administrator" via Jeff Burlew of the Tallahassee Democrat — Pingree, the at-times embattled head of city/county PLACE, which oversees Blueprint 2020, is stepping down from the post to rejoin Leon County government as an assistant County Administrator. Pingree, who got his start in local government work at the county some 23 years ago, is slated to become one of two new assistant County Administrators as part of County Administrator Vince Long's proposed reorganization of top staff. The restructuring, which County Commissioners will take up Tuesday, was prompted by the impending retirements of several long-serving county officials, including Deputy County Administrator Alan Rosenzweig.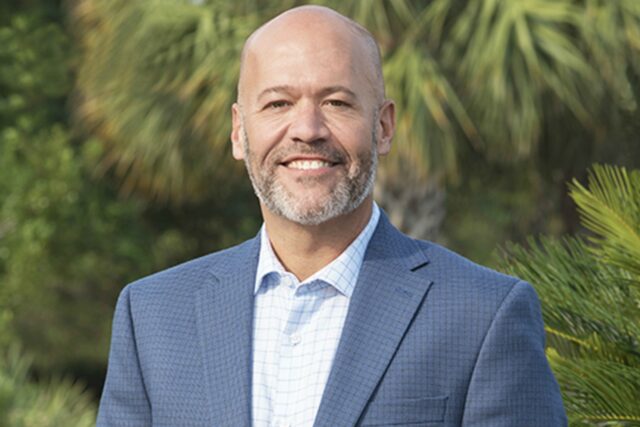 "Here are the biggest questions about the Jaguars' stadium renovation proposal" via Cole Pepper of Florida Politics — The Jacksonville Jaguars are presenting their plans for renovations of TIAA Bank Field — what they are calling "The Stadium of the Future." In truth, it's as close to a new build as you are likely to see in the NFL. If the renderings are realized, the ambitious project would transform the stadium into a state-of-the-art, modern NFL stadium, something team owner Shad Khan and team President Mark Lamping have been talking about for years. The plan calls for a seating capacity of approximately 62,000 with the ability to expand for events like the Georgia-Florida game or a College Football Playoff game, an event noted in the presentation.
"'Surreal': How road work led to the discovery of possible human remains in south Tallahassee" via Elena Barrera of the Tallahassee Democrat — The Tallahassee Police Department is actively researching the history of the property where presumed human skeletal remains were found May 30. Construction workers were digging at a project site in south Tallahassee in the 3000 block of Zillah Street when they found the remains buried under a road. A worker who was at the construction site, but asked that his name not be published, said they were installing a new water line when one of his co-workers noticed something sticking out of a pile of dirt from under the road.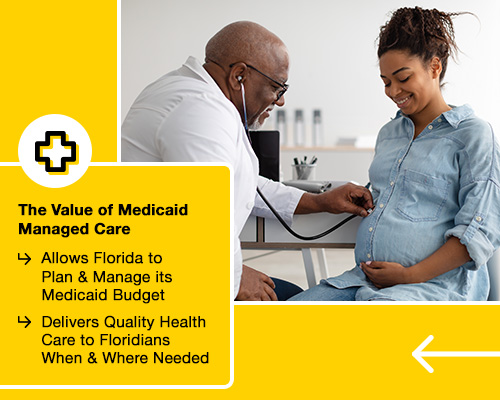 — LOCAL: SW. FL —
"North Port declines pursuit of complaint raised by one Commissioner against City Manager" via Earle Kimel of the Sarasota Herald-Tribune — Four of five North Port City Commissioners declined to pursue allegations brought by fellow Board Member Debbie McDowell that City Manager Jerome Fletcher exceeded his authority with several actions, including urging state legislators to back off adding Warm Mineral Springs to a list of outstanding Florida springs. The decision came when McDowell's motion for an independent investigation to determine whether Fletcher violated the city charter and his employment contract died for lack of a second. It followed a daylong special meeting for a team building and conflict resolution exercise for the five Commissioners, as well as the City Manager, City Clerk and City Attorney.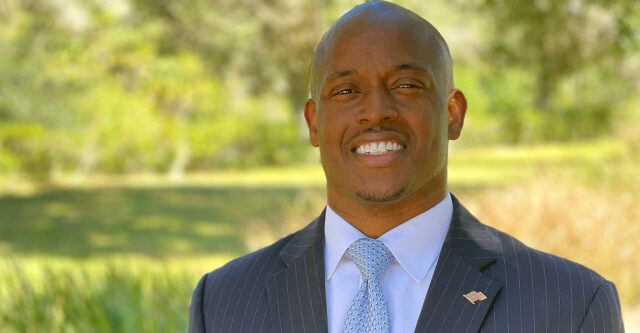 "'Protecting the taxpayers': Florida water district sues fired builder on C-43 reservoir project" via Amy Bennett Williams of the Fort Myers News-Press — Lawsuits have been flying as the South Florida Water Management District and its fired contractor quarrel over a soured $560-million deal to build the C-43 reservoir. Yet work continues at the 10,700-acre Hendry County project, district Executive Director Drew Bartlett said. "We have 20 subcontractors working on-site, with 150 employees continuing the construction of the reservoir." Next step: Hiring a "best-value contractor to start the placement of the soil cement and then we'll be completely up and running," Bartlett said.
"FDOT launches new effort against aggressive driving in Bradenton" via Beth Rousseau of News Channel 8 — The Florida Department of Transportation is launching a new campaign against aggressive driving on Thursday. The department is joining forces with local law enforcement agencies in Bradenton. Leaders with FDOT said eight people die every day from preventable crashes on Florida roads. Another 49 are seriously injured each day. According to FDOT, at the event, community members can see "a vehicle and motorcycle rollover simulator, seat belt convincer, a crashed car, (live) crash suit dummies, fatal vision simulation goggles test," as well as hear testimony from crash victims. The event starts at 6 p.m. at Bradenton Motorsports Park, located at 21000 FL-64.
"Mosquito season is here: What you need to know to stay safe as biting bugs invade" via Chad Gillis of the Fort Myers News-Press — If you see planes overhead near dusk in the Immokalee-Ava Marie area, don't worry: the spray is organic. Mosquito season is here, and an invasive species from west-central Africa has invaded both towns in the largest county in the Sunshine State. "We have this ongoing problem out in Ave Maria and Immokalee and that's with a mosquito called mansonia, said Collier Mosquito Control District representative Robin King. "They're difficult for us to control." Mansonia is known to transmit diseases to humans in Asia and the Pacific Islands, according to the Centers for Disease Control and Prevention, but it's not yet known if it will spread human diseases like Dengue fever and malaria.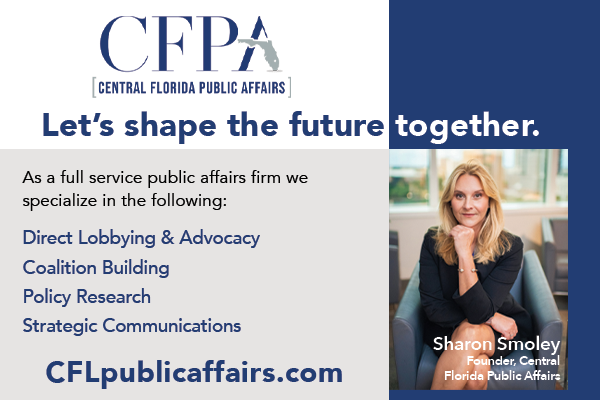 — TOP OPINION —
"Casey DeSantis is your obsession. Jill Biden is mine." via Frank Bruni of The New York Times — While we tend to exaggerate the importance of what a spouse does in public, we sometimes shortchange the relevance of what a spouse does in private. That's where and how Casey DeSantis probably matters most.
By many accounts, including an especially thorough profile of her by Michael Kruse in POLITICO recently, she's "uncommonly involved" (Kruse's words) in all aspects of her husband's career: strategy, policy, the friends-and-enemies score card. He doesn't simply turn to her in a dutiful, chivalrous, "And what do you think, honey?" fashion. She's no afterthought. She's the first thought. And the second thought. And the very last thought.
She read the news coverage about him so that he didn't have to, and she would tell him what he needed to know but not what would make him fume pointlessly at us journalists in the back of the plane. That was her impact — not the way she dressed, not how she styled her hair, not the degree of verve or humor with which she delivered public remarks when she consented to do that. She regulated his emotional temperature.
I get the impression that Jill Biden does likewise with Joe, to an extent that could be absolutely critical to what happens in November 2024.
(Biden) must stay focused and optimistic, which means tuning out as much of the Hunter Biden melodrama as he can. Rest is vital. Mood is pivotal.
And no one — not Ron Klain, not Mike Donilon, not Anita Dunn — can help with that the way Jill can. So, you go ahead and put Walmart Melania under a microscope. I'll be over here putting White House Jill on a pedestal.
— OPINIONS —
"Extremism is more bipartisan than Democrats want to believe" via Mark Mellman of The Hill —Republicans want to outlaw abortion; they're willing to default on government debts already incurred; they believe children should be able to buy weapons of war; they reject efforts to combat the climate crisis. Of course, we Democrats have some extremists too, but they are far fewer and far less extreme than the Republicans. It's all readily apparent to us. But not to ordinary voters. Equal numbers see the two parties as extreme. Neither party has a lock on the extremist label. While we Democrats are quick to assign that moniker to the Republicans alone, voters overall and in key segments, whether demographic or geographic, attach it to both parties.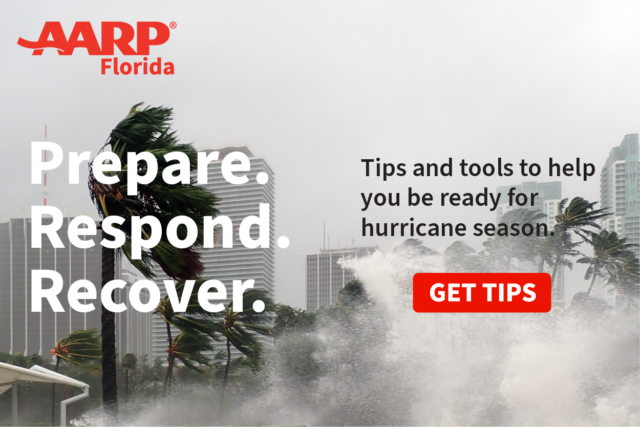 — INSTAGRAM OF THE DAY —
— WEEKEND TV —
ABC Action News Full Circle with Paul LaGrone on Channel 10 WFTS: Florida Politics publisher Peter Schorsch, Ryan Gorman of "The Ryan Gorman Show" (News Radio WFLA), Scripps News Washington reporter Joe St. George, ABC News Political Director Rick Klein and Katie LaGrone of Florida 24 Investigates.
Facing South Florida with Jim DeFede on CBS 4 in Miami: The Sunday show provides viewers with an in-depth look at politics in South Florida and other issues affecting the region.
In Focus with Allison Walker on Bay News 9/CF 13: A discussion on local efforts to be prepared for the 2023 hurricane season as communities across the area continue the recovery and rebuilding process after last year's hurricanes Ian and Nicole. Joining Walker are Volusia County Council District 2 Commissioner Matt Reinhart; Kevin Guthrie, Executive Director, Florida Department of Emergency Management; and Ashley Johnson, Communications Director, Pinellas County Emergency Operations Center.
Political Connections on Bay News 9 in Tampa/St. Pete: An interview with Justin Sayfie, a government relations consultant, about DeSantis' campaign strategy. Plus, the latest candidates who have entered the race for President.
Political Connections on CF 13 in Orlando: A look at the results from Florida's annual 60-day Legislative Session with Rep. David Smith.
The Usual Suspects on WCTV-Tallahassee/Thomasville (CBS) and WJHG-Panama City (NBC): Steve Vancore speaks Florida TaxWatch CEO Dominic Calabro.
This Week in Jacksonville with Kent Justice on Channel 4 WJXT: Jacksonville Jaguars President Lamping, future Jacksonville City Council President Salem, and Nick Allard of the Jacksonville University School of Law.
— ALOE —
"Disney's $115,000 private jet experience is back" via Hannah Sampson of The Washington Post — Disney raised eyebrows when it debuted an interactive Star Wars-themed hotel that would cost upward of $5,000 per couple for a two-night stay. Now, the entertainment giant is about to start selling spots for a private jet experience that costs nearly 50 times as much. Adventures by Disney, which provides fans with guided trips around the world, is bringing back its "Disney Parks Around the World" trip, starting at nearly $115,000 a person. The 24-day, six-country, 12-park private jet experience stops at the company's properties in California, Tokyo, Shanghai, Hong Kong, Paris and Florida as well as some non-Disney landmarks including the Taj Mahal and Great Pyramid of Giza. The company promises "access to extraordinary opportunities not available to the public."
"Your first look at Henry Cavill's last season as Netflix's 'Witcher'" via Ethan Each of Kotaku — Fans got their first sneak peek of season three of Netflix's The Witcher during the Summer Game Fest livestream. The latest chapter in the streaming adaptation of the fantasy books turned hit open-world role-playing game is shaping up to be a wild, messy ride. The new Season Three trailer shows Geralt slitting throats, Yennifer shooting fireballs, and Ciri grappling with the tragedy she leaves in her wake before kicking some ass of her own. There are monsters, labyrinths, a dress-up ball, and my favorite use of Radiohead's "Burn the Witch" yet.
To watch the trailer, please click on the image below:
— HAPPY BIRTHDAY —
Happy birthday to journalist Karl Etters and Mr. Tallahassee, Jay Revell.
___
Sunburn is authored and assembled by Peter Schorsch, Phil Ammann, Daniel Dean, Ryan Nicol, Jacob Ogles, and Drew Wilson.