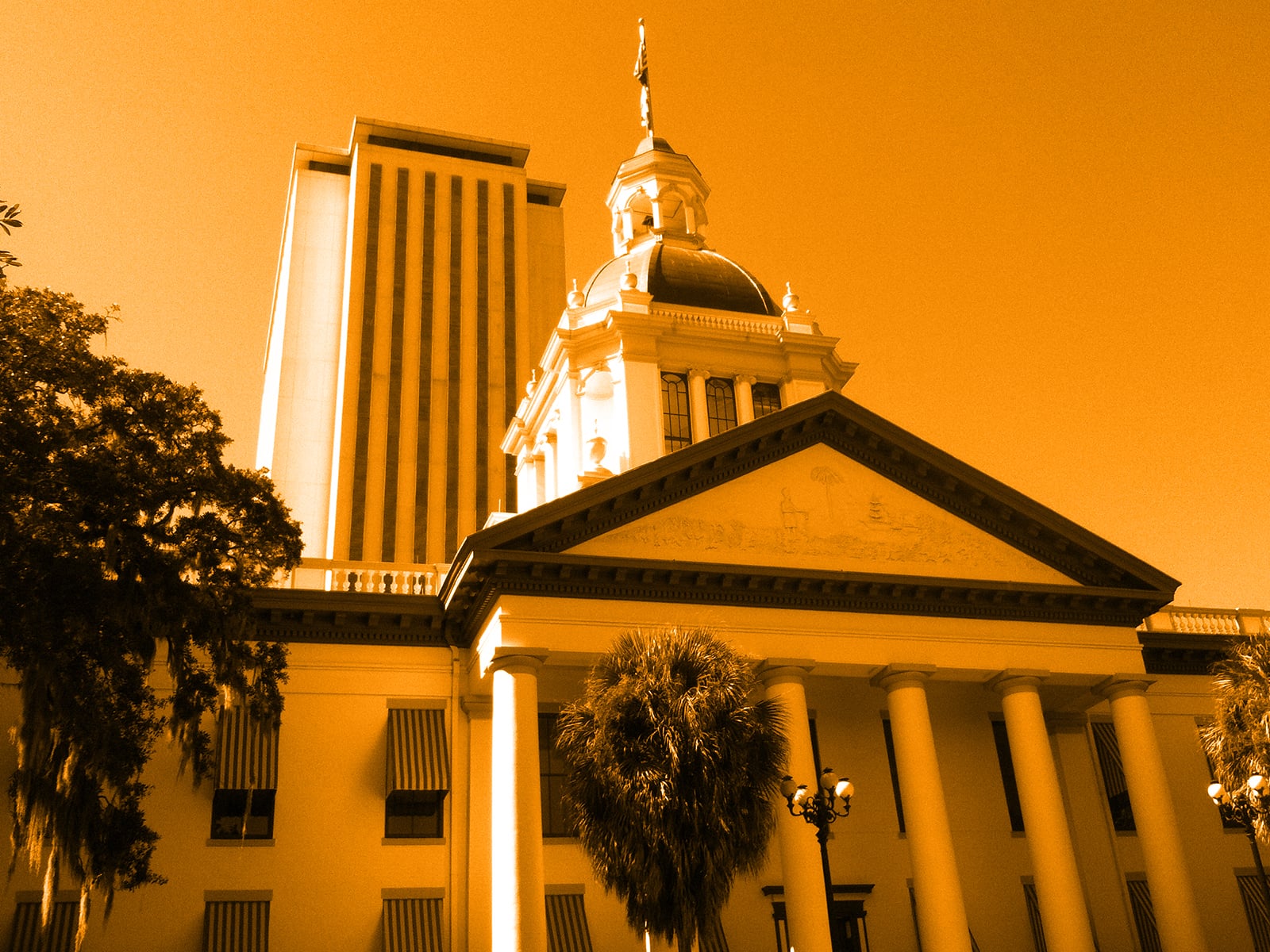 Start the day HOT — with a dose of the best in Florida Politics.
Good Tuesday morning.
Vice President Kamala Harris will stop in Miami on Thursday as part of a national tour to boost youth voter turnout.
Harris will participate in a moderated conversation at Florida International University, one of the largest Hispanic-serving institutions in the country. It will be the sixth stop on the Vice President's monthlong "Fight for Our Freedoms" college tour.
According to a news release, the tour is a "high-energy national swing that is mobilizing thousands of young people in the ongoing fight for fundamental freedoms and rights."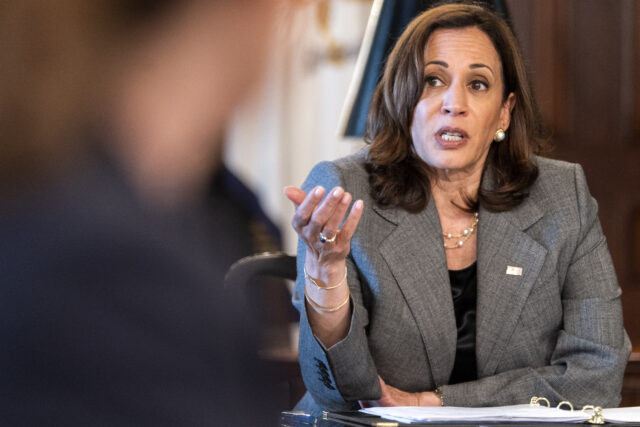 FIU is one of a dozen campus stops on the tour, which also includes HBCUs, community colleges, apprenticeship programs, state schools and other Hispanic-serving institutions. At each stop, the Vice President is focusing on key issues relevant to young voters, such as abortion rights, gun safety, climate action, voting rights, LGBTQ+ equality, mental health and book bans.
The Vice President's college tour kicked off with stops at Hampton University, North Carolina A&T State University, Reading Area Community College, and IBEW Local 743 where she spoke with members of an apprenticeship program.
The Miami appearance follows a four-part flurry in Atlanta, where Harris is scheduled to speak at Morehouse College, Spelman College, Clark Atlanta University and Morris Brown College on Tuesday.
___
The Republican Party of Florida confirmed both Gov. Ron DeSantis and former President Donald Trump will attend a November event.
The rivals for the Republican nomination for President both confirmed their attendance at the Florida Freedom Summit on Nov. 4. The event takes place at the Gaylord Palms Resort and Convention Center in Kissimmee.
In confirming both Florida men will attend the event, RPOF Chair Christian Ziegler teased the list of marquee guests could grow.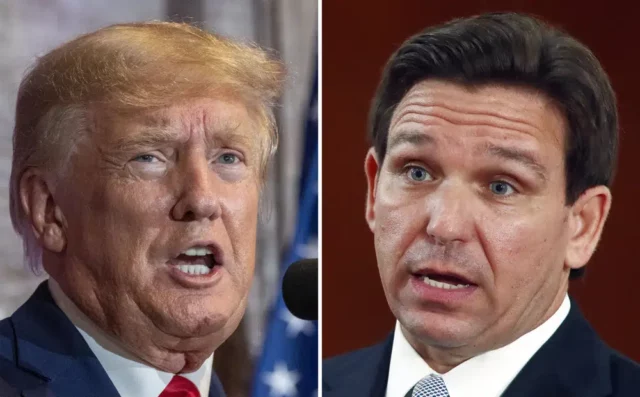 "All Republican presidential candidates have been invited to attend, and their attendance will be announced shortly," Ziegler wrote in an email to party members. "The Freedom Summit will also feature other top Republican and Conservative leaders.
"I look forward to joining you for a day of celebrating Florida Freedom with a packed agenda of speeches, panels, featured events and much more."
The announcement came days after the state party's annual Statesman's Dinner for the state party that notably lacked either Trump or DeSantis from its speaker list. Rather, pundit Ben Shapiro delivered a keynote address there. But the November event now boasts high-level draws for attendees and donors.
— SITUATIONAL AWARENESS —
Tweet, tweet:
Today, President @joebiden and Vice President @kamalaharris held a significant meeting at the White House with the Board of Advisors on Historically Black Colleges and Universities. As someone who has devoted the past year to building relationships with this remarkable group, I… pic.twitter.com/1WRo9NecmD

— Shevrin "Shev" Jones (@ShevrinJones) September 25, 2023
Tweet, tweet:
Pumped after speaking at the #AmplifyingFatherhood Conference in Tennessee today. We explored Florida's landmark fatherhood legislation & the fight to tackle fatherlessness nationally.
TY to Governor @BillLeeTN administration & the TN General Assembly for focusing on fatherhood. pic.twitter.com/CPB49rlirx

— Chris Sprowls (@ChrisSprowls) September 25, 2023
—@VictorShi2020: Nothing says more about how little Republicans understand Gen Z than them now saying Taylor Swift is "dumb & her music sucks" after she registered more than 35,000 people to vote last week. If you attack Taylor Swift, you also attack Gen Z. Good luck, Republicans. You're screwed.
—@FlossAus: Everyone wants the rom-com book between Taylor & Travis (Kelce). I want the romance between the agent/manager of the global pop star in the middle of world tour, whose life is suddenly smashed together with the footballer's agent/manager as they're forced to coordinate time for the stars
—@FDOT_Sdecretary: It's a great day to see this historic investment in Florida's infrastructure come to fruition. Thankful for the strong leadership of @GovRonDesantis, @LtGovNunez, & Pres. @Kathleen4SWFL, & support from the Legislature as Moving Florida Forward's construction schedules take shape.
—@JimRosicaFL: The winners of today's drawing for the 2022 entries for a Florida quota liquor license were announced earlier today. Four of the 35 winners share the same address, which appears to be a West Palm Beach strip mall with 3 storefronts, including a bail bondsman. http://myfloridalicen
—@MMcCarthyREV: Whoah. NBC Sports says Ohio State's last-second win over Notre Dame was its most-watched regular season game in 30 years. The telecast's 10.5M viewers ranks second only to 'Game of the Century' between ND and Florida State in 1993.
Tweet, tweet:
It's a good day when I get over to Parkesdale Farms for a "Fresh From Florida" strawberry milkshake 🍓 pic.twitter.com/gUKU8DldkC

— Rick Scott (@SenRickScott) September 25, 2023
— DAYS UNTIL —
ESPN+ and Disney+ present 'Toy Story' based telecast of game between the Jacksonville Jaguars and Atlanta Falcons — 5; Loki Season Two premieres — 10; Republican Party of Sarasota County honors First Lady Casey DeSantis with the 2023 Stateswoman of the Year Award — 23; Martin Scorsese's 'Killers of the Flower Moon' premieres — 27; 2023 Florida Chamber Annual Meeting & Future of Florida Forum — 27; Britney Spears memoir 'The Woman in Me' drops — 28; NBA 2023-24 season tipoff — 28; Swift's '1989 (Taylor's Version)' released — 31; Suncoast Tiger Bay Club hosts 'Evening with the Tigers' — 41; 2023 Florida Chamber Mental Health Innovation Summit — 44; 'Captain Marvel 2′ premieres — 45; Formula 1 will take over the Las Vegas Strip — 52; 'Squid Game: The Challenge' premieres — 57; Ridley Scott's 'Napoleon' premieres — 58; Florida TaxWatch's Annual Meeting begins — 64; 2023 Florida Transportation, Growth & Infrastructure Solution Summit — 66; 2023 Florida Chamber Annual Insurance Summit — 78; Zack Snyder's 'Rebel Moon' premieres — 87; Matt Dixon's 'Swamp Monsters: Trump vs. DeSantis ― the Greatest Show on Earth (or at Least in Florida)' released — 105; 2024 Florida Chamber Legislative Fly-In and reception — 105; Florida's 2024 Regular Session begins — 105; Florida TaxWatch's State of the Taxpayer Dinner — 110; 2024 Primetime Emmy Awards — 111; South Carolina Democratic Primary — 130; New Hampshire and Nevada Democratic Primaries — 133; South Carolina GOP holds first-in-the-South Primary — 151; Michigan Democratic Primary — 154; Georgia Democratic Primary — 168; Trump's D.C. trial on charges related to trying to reverse his 2020 Election loss — 160; Super Tuesday — 161; 'A Quiet Place: Day One' premieres — 166; 2024 Oscars — 166; 'Dune: Part Two' premieres — 171; 'Deadpool 3' premieres — 217; 2024 Leadership Conference on Safety, Health & Sustainability — 227; 'Kingdom of the Planet of the Apes' premieres — 237; Republican National Convention begins — 291; New 'Alien' premieres — 295; Opening Ceremony of the 2024 Olympic Games — 304; 'Captain America: Brave New World' premieres — 304; Georgia Tech to face Florida State in 2024 opener in Dublin — 334; Swift's Eras Tour stops in Miami — 378; 2024 Florida Chamber Annual Meeting & Future of Florida Forum — 391; 'Thunderbolts' premieres — 451; 'Blade' reboot premieres — 507; 'Fantastic Four' reboot premieres — 586; 'Moana' premieres — 643; 'Avatar 3' premieres — 817; 'Avengers: The Kang Dynasty' premieres — 948; Untitled 'Star Wars' movie premieres — 970; Another untitled 'Star Wars' movie premieres — 1,183; 'Avengers: Secret Wars' premieres — 1,322; 'Avatar 4' premieres — 2,278; 'Avatar 5' premieres — 2,641.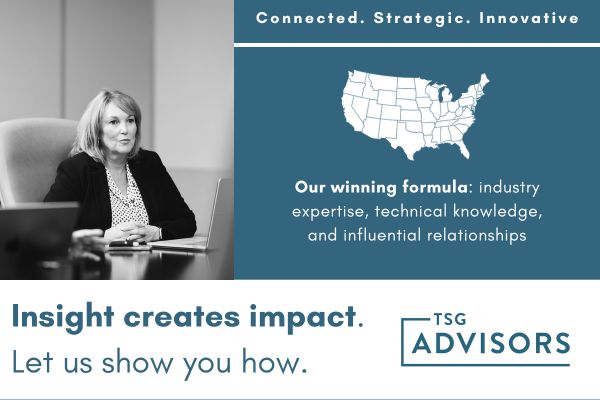 — TOP STORY —
"Gavin Newsom and Ron DeSantis to debate in November" via Kierra Frazier of POLITICO — The two Governors will debate in person on Nov. 30 in Georgia, the network said Monday. Fox News anchor Sean Hannity will moderate, as the 90-minute-long show will air during the 9 p.m. ET time slot of his show, "Hannity."
"We've agreed to the debate — provided there is no cheering section, no hype videos or any of the other crutches DeSantis requested. We want a real debate — not a circus," Newsom spokesperson Nathan Click told POLITICO.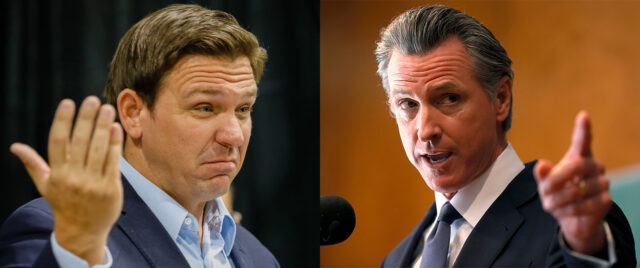 A Fox News spokesperson declined to say whether Hannity agreed to Newsom's terms of no live audience and said that more details on the debate would be available later on.
The debate comes a month after the Florida Republican and California Democrat agreed to participate in a debate hosted by Fox News after repeated, pointed sparring over policies in each other's states.
Hannity first raised the idea of a debate with Newsom during an interview in June, following which DeSantis signed on to participate.
DeSantis has mocked Newsom's handling of homelessness and quality-of-life crimes and ridiculed California for overdoing its stricter approach to the pandemic, while Newsom has taunted DeSantis over his ability to beat Trump in the Republican Primary.
The debate could raise the national profile of Newsom and DeSantis. Newsom has opted out of a 2024 run for President.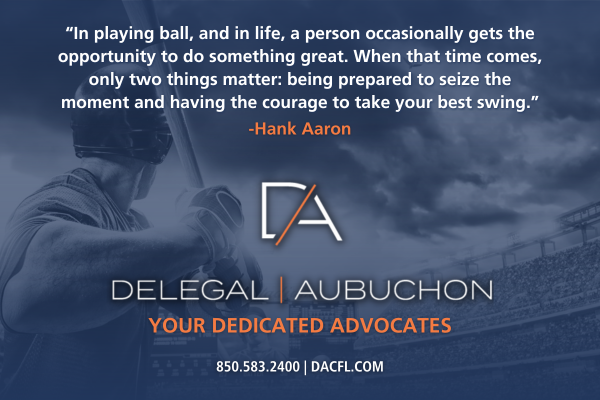 — THE TRAIL —
"DeSantis campaign pre-debate memo criticizes Donald Trump, is dismissive of other rivals despite polling gap closing" via Aaron Navarro of CBS News — A memo sent to donors Saturday from the presidential campaign of DeSantis criticizes Trump and dismisses other GOP rivals, even as his own polling numbers drop and remain stagnant. The memo, first obtained and reported on by CBS News, reassures donors and supporters of the campaign's confidence in the Governor's standing ahead of next Wednesday's Primary Debate in California. It encourages them to "help echo the Governor's message" on social media throughout the debate and comes as the latest campaign finance quarter ends Sept. 30.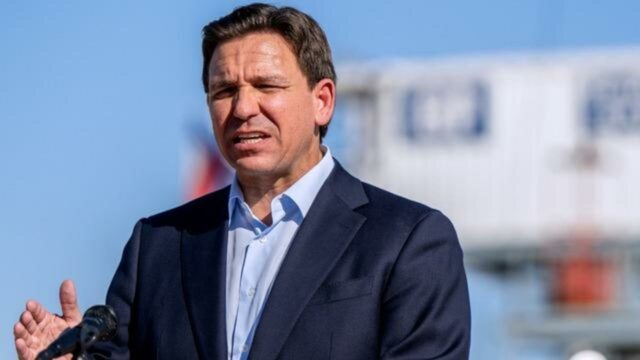 "DeSantis under pressure to get off the ropes in second Republican debate" via Naomi Li, of The Washington Examiner — DeSantis is at a critical juncture in his 2024 campaign before the second debate. After being largely ignored by his rivals during his last outing, DeSantis requires a strong performance in this debate, scheduled days before this financial quarter's fundraising deadline, to prevent further slippage in the polls and line his campaign's coffers. University of Michigan debate director Aaron Kall predicts DeSantis will be "a bigger punching bag" during Wednesday's debate at the Reagan Ronald Reagan Presidential Library and Museum in Simi Valley, California.
"DeSantis questions poll showing Trump leading Joe Biden" via A.G. Gancarski of Florida Politics — DeSantis isn't buying new polling showing Trump well ahead of Biden. DeSantis contended an ABC News survey showing Trump ahead 51% to 42% was simply an attempt to "juice a narrative." "Well, just understand that the media, if he ends up being the nominee, they will not be putting polls out like that. It will be the opposite. I mean, they use this to juice a narrative," DeSantis said. "That poll had Trump beating Biden with (voters) under 35 by 20 points," DeSantis added. "No Republican has even won that." DeSantis believes that the poll narrative is driven by media fear of his candidacy.
—"Another New Hampshire poll finds DeSantis in third place" via A.G. Gancarski of Florida Politics
—"DeSantis at 13% in North Carolina as Trump lead 'seems insurmountable'" via A.G. Gancarski of Florida Politics
"DeSantis PAC launches new energy ads in gas stations" via Henry Rodgers of The Daily Caller — The Daily Caller first obtained a copy of the ad, which comes after DeSantis rolled out his Plan to Revive American Energy Dominance, with the goal of lowering gas prices to $2 per gallon in 2025. DeSantis' Freedom to Fuel plan has six main components: "Restore American Energy Dominance," "Save the American Automobile," "Elevate Evidence Over Ideology," "Reform Environmental Permitting and End Green Lawfare," "Jump-Start Critical Mineral and Federal Land Development," and "Build the Most Efficient, Affordable, and Reliable Energy Grid in the World."
To watch the ad, please click on the image below:
"How DeSantis' early missteps hampered his 2024 presidential campaign" via Gram Slattery, James Oliphant and Nathan Layne of Reuters — Reuters spoke to 16 political operatives and donors close to DeSantis to reconstruct the roughly 10-week period from mid-March — before Trump's first criminal indictment in New York — to DeSantis' campaign launch on May 24. Three advisers involved in formulating DeSantis' strategy or close to top campaign staff, as well as some Florida-based donors, said that in hindsight they would have pushed DeSantis to respond to Trump's attacks early on more forcefully — including by moving up his formal launch. When DeSantis did jump in, it was via a glitchy launch on X, that even campaign staff privately concede was a disaster.
"All of DeSantis' crimes against good etiquette" via Margaret Hartmann of New York Magazine — Trump is a man so notoriously self-centered that during his presidency we had a public debate about whether it was ethical to diagnose him with narcissistic personality disorder from afar. Yet somehow, he's handily winning the 2024 charm contest over DeSantis. As DeSantis launched his run this Spring, people started coming out of the woodwork to make a shocking allegation: The guy who made a name for himself by bullying mask-wearing children, teachers, LGBTQ+ people, and Mickey Mouse isn't a very nice person. "I think he's an asshole," said former congressman David Trott. "I don't think he cares about people." DeSantis' lack of social grace seems to be irking some figures he needs on his side to defeat Trump in a GOP Primary.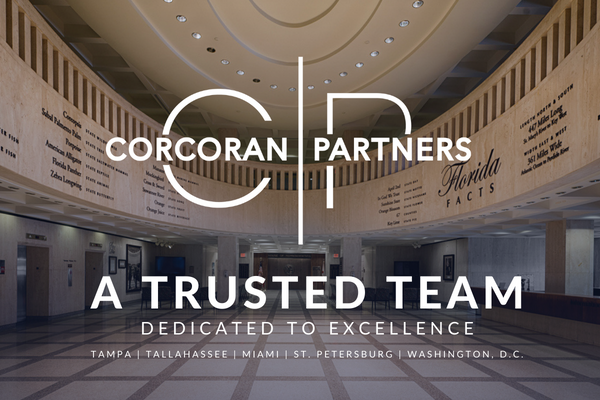 — MORE 2024 —
"Ronald Reagan's library still attracts GOP candidates. His ideas don't." via John McCormick of The Wall Street Journal — Before Trump, the GOP was defined for more than three decades by three of Reagan's core beliefs: fiscal conservatism, social conservatism and national-security hawkishness. It isn't clear how Reagan would fit in today's GOP if he were alive. "Whether he would have recognized it, I'm not sure," said Bill Kristol, co-founder of the now-closed conservative Weekly Standard magazine and a Trump critic who came to Washington as a young Reaganite in the 1980s. "I don't think he would have approved of it." David Trulio, chief executive of the Ronald Reagan Presidential Foundation and Institute, said the 40th President stood for "limited government, individual liberty, economic opportunity, freedom and democracy, peace through strength and national pride."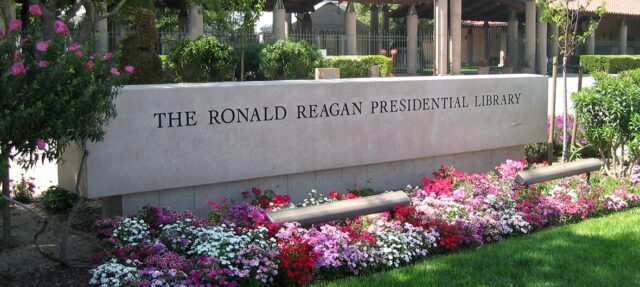 "Big GOP donors hoped for an alternative to Trump. Now some are giving up." via POLITICO — Top Republican donors shopping for a candidate not named Trump had high hopes that DeSantis would be their savior. Then it was Tim Scott who caught their eye. More recently, Nikki Haley has left them optimistic they could avert their nightmare outcome. But increasingly, it's become evident to a large segment of the donor class that salvation isn't coming. And in a lopsided Primary, their money matters less than ever. And so, many of these uber-wealthy donors are keeping their wallets closed.
"As Nikki Haley and Vivek Ramaswamy rise, some Indian Americans have mixed feelings" via Jasmine Ulloa of The New York Times — Suresh Reddy, a centrist Democrat and City Council member, is watching the Republican Presidential Primary with a mix of pride and disappointment. For the first time in the nation's history, two Indian Americans — Haley and Ramaswamy — are serious presidential contenders who regularly invoke their parents' immigrant roots. But their deeply conservative views, on display as they seek the Republican nomination, make it difficult for Reddy to fully celebrate the moment, he said. "I'm really proud," he said. "I just wish they had a better message." That disconnect may complicate the GOP's efforts to appeal to the small but influential Indian American electorate. The demographic has become one of the fastest-growing constituencies and is large enough to make a difference at the margins in swing states and in purple suburbs, including Florida, Pennsylvania, Michigan and Nevada.
"Judge orders hearings to assess possible attorney-client conflicts in Trump documents case" via David Lyons of the South Florida Sun-Sentinel — Prosecutors and defense lawyers have an October date with the federal judge in the government's classified documents case against Trump to discuss alleged conflicts involving lawyers for two co-defendants. U.S. District Judge Aileen Cannon set separate hearings on Oct. 12 for lawyers for Waltine Nauta, a personal valet to the former President, and for Carlos De Oliveira, the property manager at Trump's Mar-a-Lago estate. She directed both defendants to appear in person in her Fort Pierce courtroom. Earlier this Summer, Department of Justice special counsel Jack Smith's office filed motions alleging that Stanley Woodward Jr., the Washington lawyer representing Nauta, has conflicts because he represented other witnesses in the case who could end up testifying for the government.
"Trump floats the idea of executing Joint Chiefs Chair Mark Milley" via Brian Klaas of The Atlantic — Trump insinuated that America's top general deserves to be put to death. That extraordinary sentence would be unthinkable in any other rich democracy. But Trump, on his social-media network, Truth Social, wrote that Milley's phone call to reassure China in the aftermath of the storming of the Capitol on Jan. 6, 2021, was "an act so egregious that, in times gone by, the punishment would have been DEATH." Trump's threats against Milley came after The Atlantic's publication of a profile of Milley, by this magazine's editor-in-chief Jeffrey Goldberg, who detailed the ways in which Milley attempted to protect the Constitution from Trump.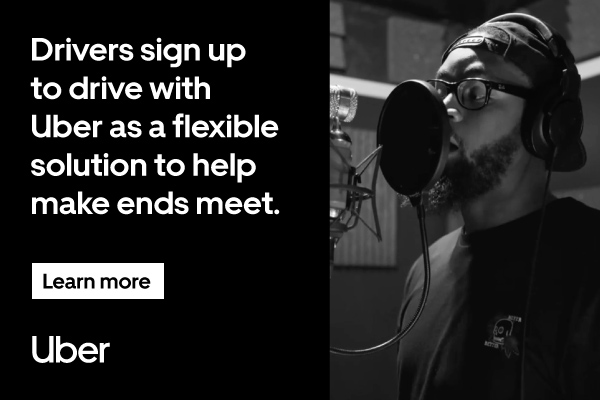 — DESANTISY LAND —
"Anthony Fauci says DeSantis comments trigger 'crazy' people: 'Reason why I have to have security'" via The Hill — DeSantis and other Republicans have repeatedly attacked Fauci — who served in the Trump and Biden administrations — over pandemic policies including mask mandates and the COVID vaccine. "I'm the one that had to, in an uncomfortable way … disagree with the President of the United States. That was very painful for me … but I felt that in order to just maintain my own personal professional integrity and responsibility to the American public that I had to say it like it was and I had to do it publicly," Fauci said.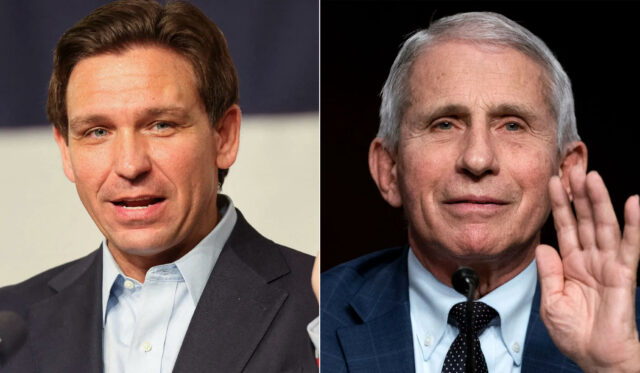 "DeSantis faces discrimination charge with congressional map, but proving it may be tough" via John Kennedy of the Tallahassee Democrat — With his "war on woke," elimination of diversity programs and a crackdown on how history is taught, DeSantis has antagonized Black voters in Florida and the nation, with a poll earlier this year showing two-thirds oppose his candidacy. But in a Tallahassee federal courtroom this week, the Republican Governor will be accused of "intentional racial discrimination," for eliminating a North Florida seat held by Al Lawson. New district boundaries pushed by DeSantis scatter thousands of Black voters across four districts won by GOP members of Congress. "To achieve that goal, he hijacked the redistricting process in an unprecedented manner, thumbing his nose at the Florida Supreme Court, the Florida Legislature and the Florida Constitution," according to plaintiffs.
"Churches, groups step up to teach Black history and banned books" via Lexi Lonas and Tiah Shepherd of The Hill — Churches and community groups across Florida are throwing themselves into efforts to teach Black history after the state's controversial move to reject AP African American Studies. While Florida has pulled the College Board's course, with DeSantis calling it "indoctrination," state residents are uniting in their churches, parks and homes to learn about the history of Black Americans, including drawing on material from books that have been removed from school shelves.
"Michael Wolff claims Tucker Carlson was behind DeSantis dog story; Carlson fires back" via Ryan Saavedra of The Daily Wire — Controversial author Wolff claimed in an interview this week that Carlson was the source of his reporting that alleged DeSantis kicked Carlson's dog while meeting with Carlson and his wife, Susie Carlson. Carlson rejected the claims in "The Fall: The End of Fox News and the Murdoch Dynasty" last week, telling The Daily Wire that the "ridiculous" story was "totally made up" and that DeSantis "never touched my dog, obviously." DeSantis' presidential campaign also slammed the story, calling it "absurd and false."
"Charlotte County school district orders librarians to purge all books with LGBTQ characters" via Judd Legum of Popular Information — Charlotte County school librarians sought guidance from the school district about how to apply an expansion of the Florida Parental Rights in Education Act, better known as the "Don't Say Gay" law, to all grades. "Are we removing books from any school or media center, Prek-12 if a character has, for example, two mothers or because there is a gay best friend or a main character is gay?" the librarians asked. Charlotte County Superintendent Mark Vianello answered, "Yes."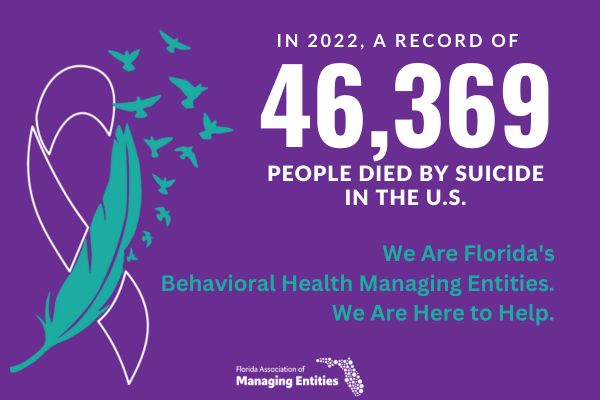 — STATEWIDE —
"Sheriff slams FWC, involving DeSantis in bear debacle" via Danny McAuliffe of Florida Politics — A Sheriff is tired of responding to bear problems, so much so that he's brought the issue to DeSantis' attention in a letter that includes criticism of an executive agency tasked with controlling Florida wildlife. After responding to 43 bear incidents this year, Franklin County Sheriff A.J. "Tony" Smith recently authored a letter to DeSantis to voice his "strongest objection to the mismanagement and incident response" by the Florida Fish and Wildlife Conservation Commission. Smith told Florida Politics that DeSantis' office reviewed the letter, reached out, and agreed to help curb the problem.
"Wilton Simpson: Florida timber took $64M hit from Idalia" via Danny McAuliffe of Florida Politics — The Sunshine State's timber industry suffered millions worth of damage from Hurricane Idalia. A bleak assessment from Simpson means the Big Bend region will need immediate and long-term attention from authorities. Simpson's Office figures that the Category 4 storm wreaked havoc to the tune of more than $64,750,000 in the tree sector alone. It's the latest toll on the timber industry, which is still reeling from the news last week that a massive cellulose plant would be pulling out of the region, having an immediate impact on the hundreds of Floridians who work there and an untold effect on their families and those in lines of work adjacent to the soon-to-be-shuttered mill. In a statement, Simpson stressed that the Big Bend's reliance on timber makes the forecast even more "devastating."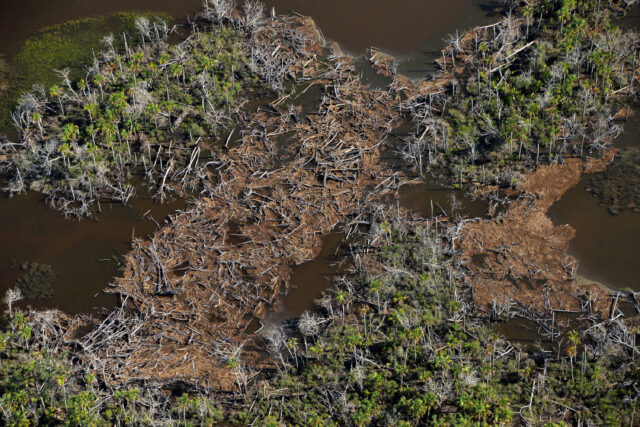 "Florida's dues deduction ban stays in place amid an ongoing lawsuit" via Lynn Hatter of WFSU — A Florida-based U.S. District judge has refused to put on hold a new law that removes the ability of some union members to automatically deduct their dues from their government paychecks. The case itself continues in the courts. "This was an emergency injunction [request] so the case as a whole is still intact and on course but we're going to talk about what is our best course of action going forward and that's a decision a lot of our lawyers will discuss and recommend," said Florida Education Association President Andrew Spar. The law singles out certain unions including the FEA, the state's largest teachers' union, along with those representing government employees. It exempts unions representing law enforcement.
Happening today — The Hamilton County legislative delegation meets: 11 a.m., 207 NE 1st Street NW, Jasper.
Happening today — The Suwannee County legislative delegation meets: 2 p.m., 101 White Ave. SE, Live Oak.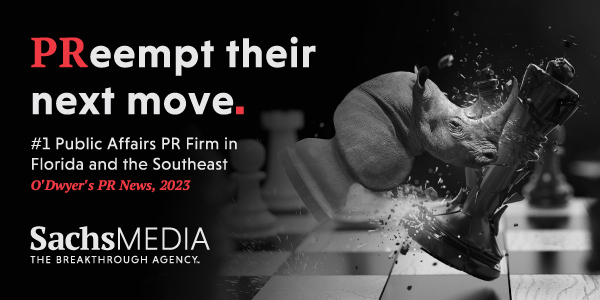 — DOWN BALLOT —
"Debbie Mucarsel-Powell campaign for Senate debuts first Spanish-language ad for Hispanic Heritage Month" via Jesse Scheckner of Florida Politics — Mucarsel-Powell's campaign for Senate has released its first Spanish-language ad of the election cycle, aimed at Floridians celebrating National Hispanic Heritage Month. The 50-second spot is titled "Nuestra Comunidad" and is running on digital platforms. It highlights how Mucarsel-Powell immigrated to America as a teenager seeking a better life, a story shared by many in the Sunshine State. "I came to the U.S. at a young age with a mother in search of opportunities and the American dream," she said.
To watch the ad, please click on the image below:
Happening tonight: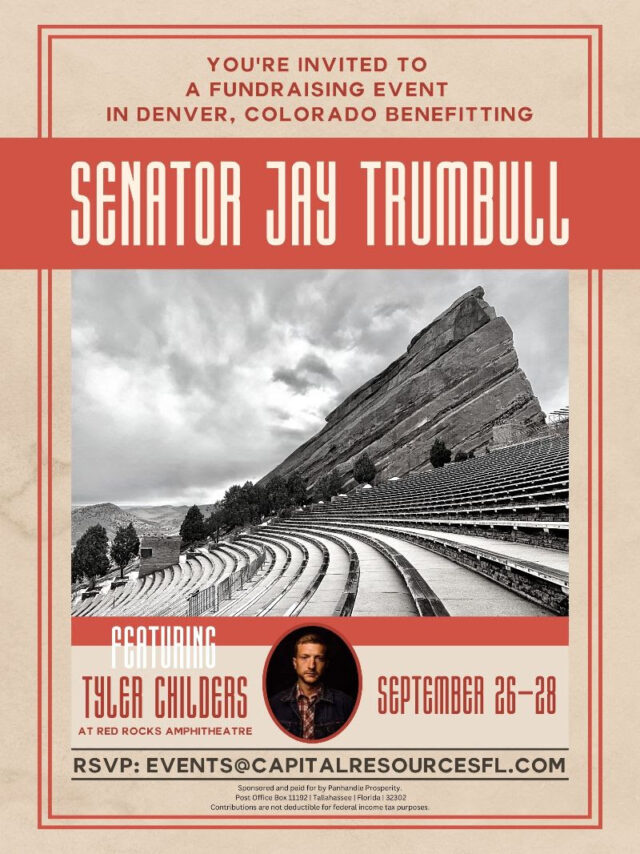 Save the date: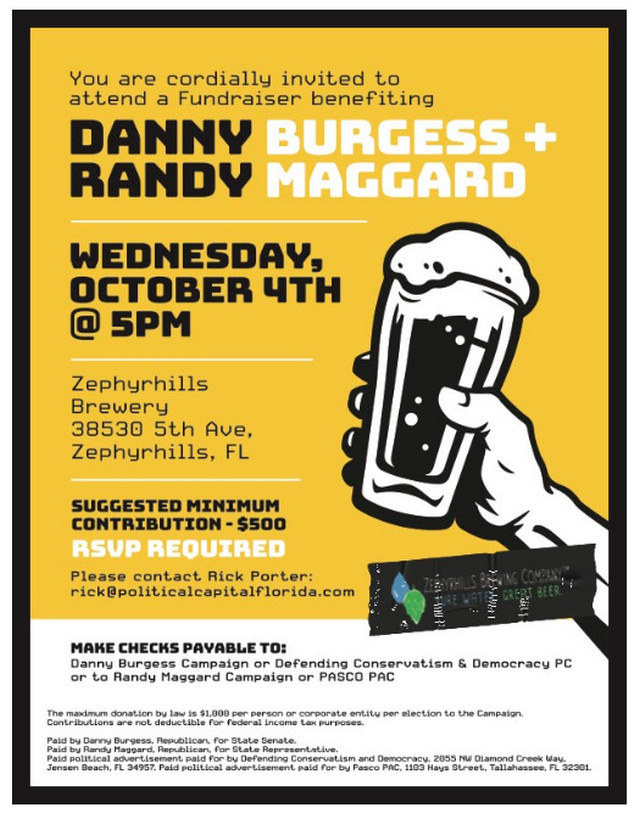 "Mike Grieco wins pro-LGBTQ group's endorsement for Miami Beach Mayor" via Anne Geggis of Florida Politics — Grieco's bid to be Miami Beach's Mayor got the nod from an LBGTQ rights organization, even after an incident involving a loaded gun. Grieco won SAVE Action PAC's endorsement for the Nov. 7 General Election over three other candidates: Former Miami Beach City Commissioner Michael Góngora, U.S. Securities and Exchange Commission lawyer Steven Meiner, and former HBO and MTV executive Bill Roedy. Orlando Gonzales, SAVE's executive director, said the gun incident that led Roedy to demand Grieco withdraw from the race did not weigh that heavily on the SAVE members deciding on the endorsements.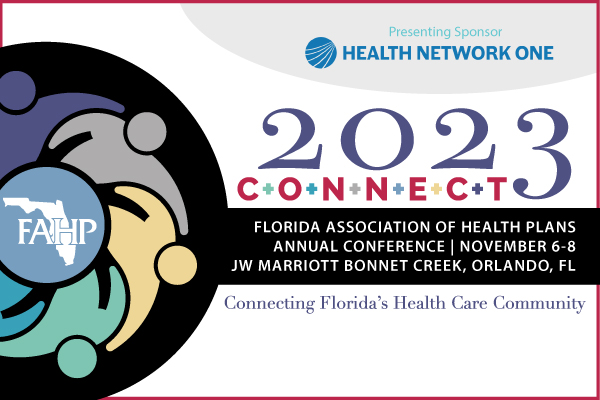 — D. C. MATTERS —
"Biden administration announces $600 million to produce COVID-19 tests and will reopen website to order them" via Will Weissert of The Associated Press — The Biden administration announced Wednesday that it is providing $600 million in funding to produce new at-home COVID-19 tests and is restarting a website allowing Americans to again order up to four free tests per household, aiming to prevent possible shortages during a rise in coronavirus cases that has typically come during colder months. The Department of Health and Human Services says orders can be placed at COVIDTests.gov starting Sept. 25, and that no-cost tests will be delivered for free by the United States Postal Service. Twelve manufacturers that employ hundreds of people in seven states have been awarded funding and will produce 200 million over-the-counter tests to replenish federal stockpiles for government use.
"Biden hosts Pacific islands, with a rising China in mind" via Michael Crowley of The New York Times — The Pacific Island state of Niue is one of the world's tiniest. Covering just over 100 square miles and with a population of about 1,700, it has no military, is not a member of the United Nations and was not recognized as a sovereign nation by the United States until last year. But Biden was talking about Niue on Monday at the White House, when he hosted the leaders of 18 Pacific Island nations, the second gathering of its kind in a year and the latest illustration of a regional competition for influence between the United States and China. Among Biden's announcements at the event was that the United States would, for the first time, establish formal diplomatic relations with Niue and the Cook Islands, a nearby haven for snorkelers.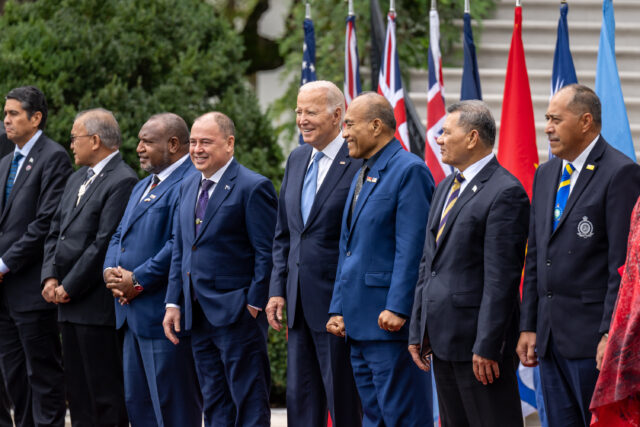 "The government is set to shut down on Sunday and Congress has no plan to avoid that" via Lindsey McPherson of The Messenger — House Republicans return to Capitol Hill Tuesday after a weekend off from infighting ready to continue where they left off: arguing. If they can't work through their internal squabbles or turn across the aisle to ask Democrats for help, the government will almost certainly shut down at the end of the week. Congress has until midnight Sunday to pass a government funding bill into law or executive agencies will partially shut down and federal workers deemed nonessential to continuing vital government operations will be furloughed. Unlike in the House, Senate leaders in both parties are negotiating a short-term funding extension. Senate Majority Leader Chuck Schumer has teed up a procedural vote Tuesday evening on a shell bill that will be used to carry whatever deal Senators can reach.
"A look at the Senate's potential stopgap shutdown-preventing bill" via Burgess Everett and Daniella Diaz of POLITICO — Congress isn't back in session yet, but Kevin McCarthy is still scrambling for a deal to fund the government that can pass the House and appease his right flank. Which leaves Schumer to move ahead this week on a bill that, by the time the shutdown clock ticks below 100 hours, may still be the only option on the table in Washington. And remember, nothing is final until the bill drops. The House is set to vote late Tuesday on four spending bills that — let's be clear — may not even pass along party lines and still would not address the shutdown that looms at week's end.
"Kevin McCarthy hopes for a miracle as Congress returns to shutdown row: 'I'm a believer'" via Ryan King of the New York Post — McCarthy is holding out hope for a breakthrough as the nation barrels toward a partial government shutdown in five days. The House and Senate will be back in session Tuesday after taking an extended break for a three-day weekend and the Jewish holiday of Yom Kippur with all eyes on McCarthy to find a way to break the deadlock in his chamber. "Look, I'm a believer in everything," McCarthy said. "I never give up." McCarthy plans to continue his push for a stopgap spending bill this week to temporarily keep the government fully open while simultaneously plowing ahead with individual appropriations bills meant to fund operations through next year.
"Moderate Republicans plot last-ditch shutdown plan with Democrats" via Mychael Schnell and Emily Brooks of The Hill — A small but significant number of moderate GOP lawmakers are plotting a path toward potentially working with Democrats to fund the government past Sept. 30 and combat a shutdown. At least three Republicans — Reps. Mike Lawler, Don Bacon and Brian Fitzpatrick — have expressed an openness to joining Democrats in signing a discharge petition, a mechanism to force a vote on a measure against the wishes of the Speaker.
"Military pay, typically exempted during shutdowns, is at risk" via Peter Cohn of Roll Call — Why is this shutdown, if one occurs, not like the others in recent history? U.S. military service members, who have to report for duty anyway because of the critical nature of their jobs, wouldn't get paid. During the prolonged partial government shutdowns in late 1995-early 1996, 2013 and late 2018-early 2019 active-duty military and reservists received their salaries during the funding lapses. That's because the full-year Defense appropriations bill had already become law or, in the case of the October 2013 shutdown, Congress preemptively passed legislation guaranteeing military pay. With no enacted Defense bill even close, the only chance for military service members to still get their paychecks if there's a shutdown is for lawmakers to go the 2013 route.
"Biden administration announces $1.4 billion to improve rail safety and boost capacity in 35 states" via The Associated Press — The Biden administration announced Monday that it has awarded more than $1.4 billion to projects that improve railway safety and boost capacity, with roughly $1 billion of the money coming from the 2021 infrastructure law. "These projects will make American rail safer, more reliable, and more resilient, delivering tangible benefits to dozens of communities where railroads are located, and strengthening supply chains for the entire country," Transportation Secretary Pete Buttigieg said. The money is funding 70 projects in 35 states and Washington, D.C. Railroad safety has become a key concern nationwide ever since a train carrying hazardous chemicals derailed and caught fire in East Palestine, Ohio, in February.
"Shevrin Jones meeting with Biden to talk HBCUs, including his alma mater" via Anne Geggis of Florida Politics — Sen. Jones, a barrier-breaking graduate of Florida A&M University (FAMU), is visiting the White House in his role serving on the President's Board of Advisors on Historically Black Colleges and Universities (HBCUs). Biden appointed Jones, the first openly gay man elected to the Florida Senate, to serve on the board that regularly meets to develop and share its recommendations to strengthen HBCUs, of which his alma mater is one. Jones will be meeting with Biden and Vice President Harris on Monday. Jones lauded the Biden administration's commitment to HBCUs, coming at a time when Black history instruction has become a flashpoint of dissension in the Sunshine State.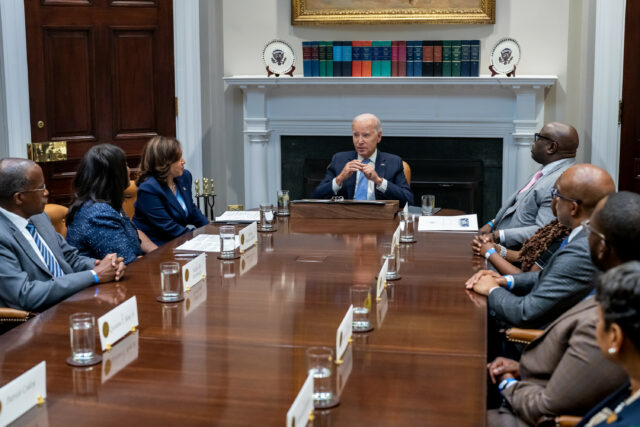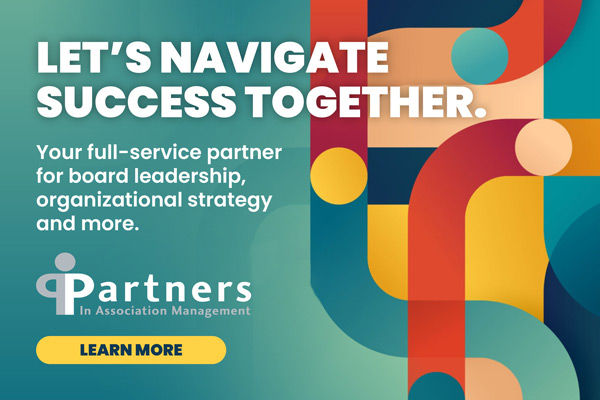 — LOCAL: S. FL —
"Swimming Hall of Fame complex in line for stunning $190M makeover" via Susannah Bryan of the South Florida Sun-Sentinel — A major $190 million makeover of the International Swimming Hall of Fame complex is on the way, with plans for an aquarium, rooftop restaurant, new museum and even a FlowRider surf simulator machine. The project will spruce up the city-owned peninsula south of Las Olas with a modern five-story building on the east side just a block from the beach and a six-story building on the west overlooking the Intracoastal Waterway. The project is expected to break ground in late 2023 and open in 2025. When it's done, two new buildings both over 100 feet tall will sit like bookends on either side of the Hall of Fame pools and dive tower.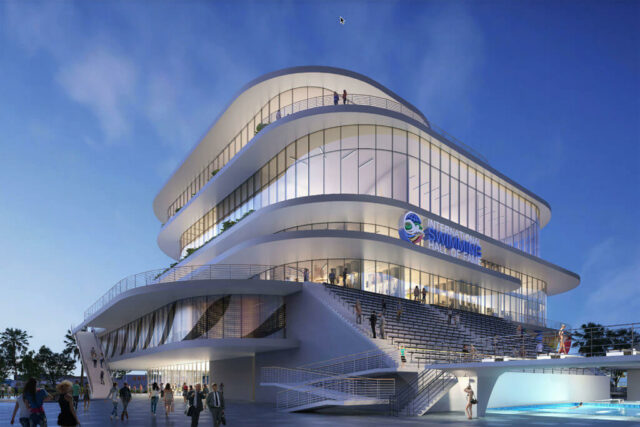 "Li'i, Lolita's longtime Miami Seaquarium companion, relocated to San Antonio SeaWorld" via Linda Robertson of the Miami Herald — Li'i, the Pacific white-sided dolphin who was Lolita's companion at Miami Seaquarium, was moved Sunday night to SeaWorld of San Antonio, where he will be reunited with two offspring, former companion Piquet and three other members of his species. The 200-pound Li'i, who is considered an elderly dolphin at age 40, was transported in a container filled with cold water on a chartered Boeing 767 and accompanied by two veterinarians and a trainer. "Li's trip was a success," said Dr. Christopher Dold, SeaWorld's chief zoological officer. "He's an older dolphin who has never moved before but he was very calm throughout the flight. We placed him in the water early this morning and he is alert and interactive."
"In Miami-Dade's toll wars, a new skirmish: severance packages for ousted executives" via Douglas Hanks of the Miami Herald — In the messy fight that shifted power over Miami-Dade's toll roads from Miami to Tallahassee, a new skirmish is emerging: severance deals approved by the old toll Board for top executives ousted by the current Board. The Greater Miami Expressway Agency (GMX) is a state-backed board that last month took over the Dolphin Expressway and four other busy commuting routes generating more than $200 million in toll revenue each year. Since the 1990s, those roads have been under the control of the Miami-Dade Expressway Authority, a toll Board governed by a majority of members appointed by the County Commission.
"Broward to study how to further reduce 'forever chemicals' in drinking water supply" via Lisa J. Huriash of the South Florida Sun-Sentinel — Broward County has hired a consultant to see what changes they can make to the water-treatment process to cut down on the volume of toxic chemicals known as PFAS in the drinking water. The "Water Treatment Impact Assessment" will cost taxpayers up to $249,284 and could take up to eight months to complete. The issue of PFAS, or "forever chemicals," has risen to greater attention as the EPA works on standards for PFAS in drinking water. PFAS, or per- and polyfluorinated substances, are a group of compounds that don't degrade in the environment and have been linked to illnesses.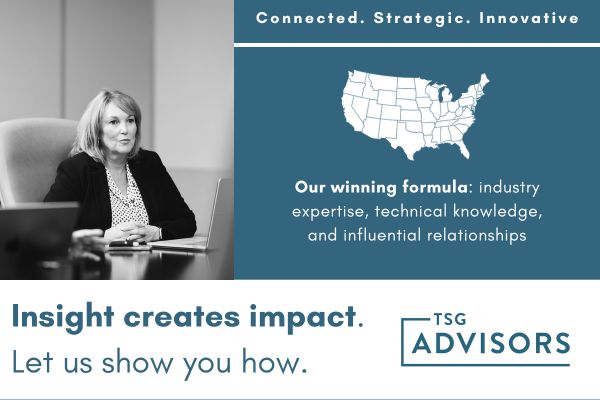 — LOCAL: C. FL —
"Orlando Commissioners unanimously OK $1.77B budget" via Ryan Gillespie of the Orlando Sentinel — Orlando city officials signed off on a $1.77 billion budget for next year, which includes 68 more public safety employees and 5% raises for benefit-eligible employees. The spending plan was unanimously approved, now set to be implemented when the fiscal year begins Sunday. Property owners will again pay $6.65 per $1,000 of taxable value — a flat rate for 10 years in a row. However, the city will collect more in property tax revenue than last year because of new construction and a rise in property values. City officials estimate they'll collect an additional $321.6 million, or about 14% more than last year.
"Almost 320 scholarships pulled at Park Maitland over 'direct ties' to Communist China" via Leslie Postal of the Orlando Sentinel — Unless Park Maitland School successfully appeals its suspension from Florida's school voucher programs, nearly 320 of its students will not be able to use state scholarships to help pay tuition at the Orange County private school. On Friday, Florida announced that Park Maitland and the former Parke House Academy, now run by Park Maitland, and two private school campuses in Broward County had been yanked from state voucher programs because of what DeSantis called "direct ties to the Chinese Communist Party." The unusual Friday evening announcement blindsided Park Maitland parents and administrators, who denied the state's claims and said their well-regarded school was being wrongly portrayed.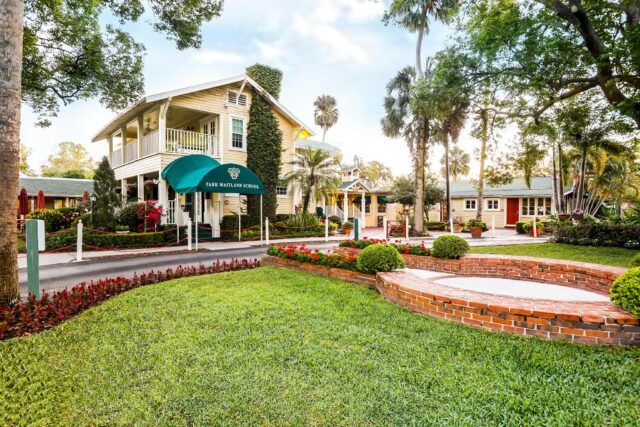 "Brightline train strikes, kills pedestrian on day it began service to Orlando from South Florida" via Tom Elia and Julius Whigham II of The Palm Beach Post — A Brightline train fatally struck a pedestrian in Delray Beach early Friday, minutes before the high-speed rail service's inaugural train left Miami for Orlando International Airport in its long-planned extension into Central Florida. Delray Beach police learned of the crash just after 6:15 a.m., department spokesperson Ted White said. It occurred on the southbound tracks at Southeast Second Avenue and Southeast Fourth Street, about half a mile south of downtown. The train had left the West Palm Beach station minutes earlier. The wreck had no effect on the northbound Brightline service from Miami to Orlando.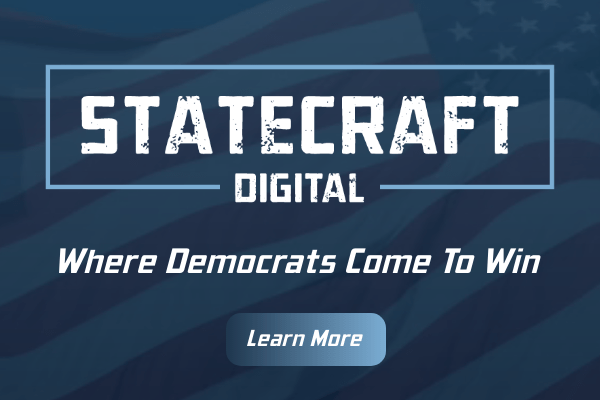 — LOCAL: TB —
"Marketing pro Mike Mastruserio joins race for Clearwater City Council" via Peter Schorsch of Florida Politics — Mastruserio, a local marketing executive, is running for Clearwater City Council, Seat 2. "Clearwater is an extraordinary and special place with limitless potential. We need leaders on the City Council who will help our city tap into that potential. I've spent years in this community, starting a business, volunteering with various organizations, and serving our city," Mastruserio said. Mastruserio is vice president of marketing for Proforma N&M Communications. He has operated the business in the Florida region for 15 years. He works to provide promotional and marketing needs for hotels and resorts, restaurants, nonprofits and local businesses in the Clearwater and Tampa Bay area.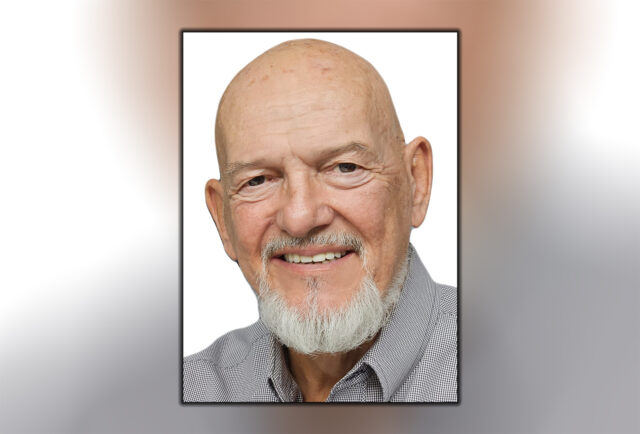 "Hillsborough County Commission chooses road repair over affordable housing" via Henry Queen of the Tampa Bay Business Journal — Hillsborough County Commissioners approved a $9 billion budget last week, $3.7 billion of which will go toward operations. Missing from the budget was a $10 million appropriation meant for affordable housing. Ken Hagan, Chair of the Board of County Commissioners, made a motion Thursday to scratch $8 million from that plan and instead put it into road repair and sidewalks. "When you consider the significant investment that Hillsborough County is [already] making in affordable housing and all our other needs … I do not have a problem with reducing that $10 million," Hagan said.
"In Hillsborough School Board races, book challenges are an early focus" via Marlene Sokol of the Tampa Bay Times — It was one of those Tuesdays when speakers line up to express to the Hillsborough County School Board their disapproval of racy reading material in the school libraries. Dalton Gregory Williford, a candidate for a Board seat in District 3, suggested parental permission slips to protect school employees from being prosecuted if a student checked out a book deemed pornographic under state law. Julie Magill, a real estate professional, said school-based "indoctrination" might be the reason for a doubling in the number of students identifying as transgender or nonbinary.
"Road dispute gets personal between landowner, Citrus County Commissioner Holly Davis" via Mike Wright of Florida Politics — Few likely know about Inverness Villages 4 outside of Citrus County. In many ways the 600-home development is like every other one dotting the Florida landscape, with one glaring exception: unpaved public roads. The roads aren't just dirt, they're notorious for turning into muddy bogs in the Summer storms. With no street drainage, each cloudburst brings the potential of rainwater creeping into houses. The original developer is long gone. In its place is a single landowner, Anton Van Usen, who sells lots. An associated company, Van Der Valk Construction, builds the homes. The county, particularly Commissioner Davis, accuses Van Usen of being a "bad actor" for leading customers to believe the county will pave the roads when officials have no plans to do so without homeowners paying for them.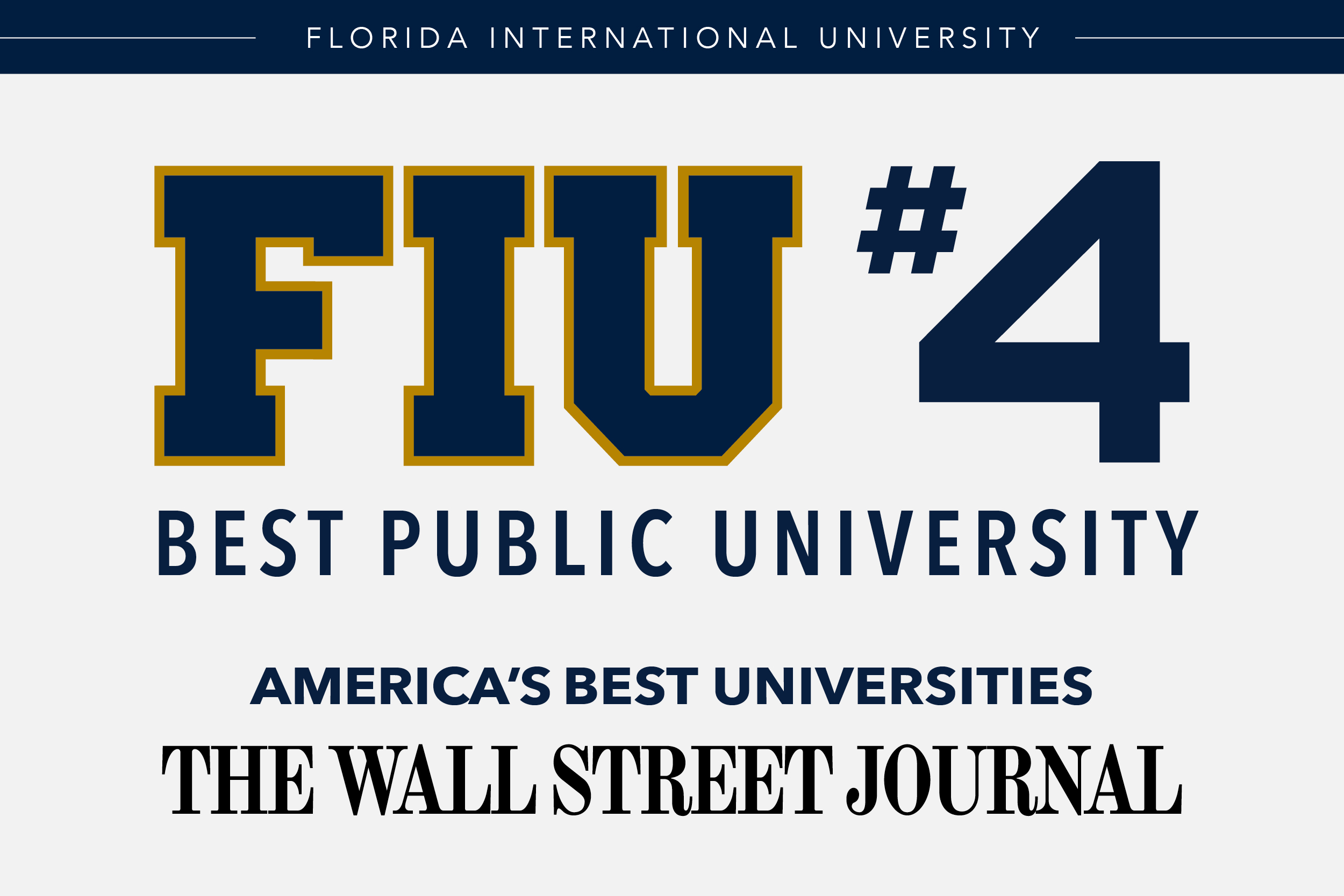 — LOCAL: N. FL —
"Two detained for questioning in Westridge burglary, TPD say" via Adrian Andrews of WFSU — Tallahassee Police Department says its detained two people for questioning in a shooting and robbery that unfolded early Monday morning. As of 3:45 p.m., no arrests have been made. Tallahassee Police Department responded to a call around 2:30 a.m. about a residential burglary at the Villas of Westridge on Sandpiper Street. TPD Chief Lawrence Revell says officers interrupted the burglary and that's when at least one suspect fled on foot before another emerged from the residence with a gun and began firing at officers.
"'Lost the plot': Blueprint Board scales back Airport Gateway amid other project changes" via Jeff Burlew of the Tallahassee Democrat — During another long and tumultuous budget workshop, the Blueprint Board voted to strip millions of dollars from the Airport Gateway, took steps to expand the North Monroe Gateway and flirted with but backed away from changing its Northeast Gateway. There were, however, plenty of twists and turns and melodrama and maneuvering during Thursday's Blueprint budget workshop at City Hall. Amid a dizzying series of motions, substitute motions and votes, County Commissioner Brian Welch said the process had descended into chaos. "We have now totally lost the plot on what we're doing with this money," Welch said.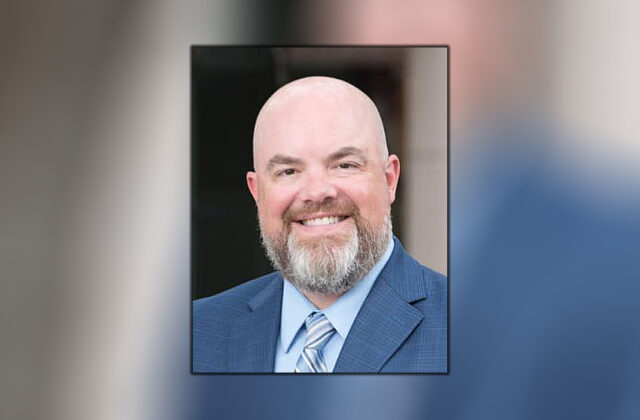 "Donna Deegan says Floridians would prefer DeSantis to Trump" via A.G. Gancarski of Florida Politics — Deegan isn't endorsing in the GOP presidential race, but she believes Floridians would prefer their DeSantis over Trump. "I would prefer Joe Biden in that role, obviously. But I think that, I don't know, that's a tough question between the two," Deegan said. "I think that Gov. Ron DeSantis is certainly extraordinarily popular, has been in the state of Florida. And so, I think most Floridians, or many Floridians, would probably prefer him," Deegan said. Deegan, elected in May against a candidate DeSantis endorsed, described a "good" relationship with the Republican incumbent, one forged in part because the Mayor worked with First Lady Casey DeSantis during their respective tenures in television news.
"City Council member proposes using $3.1 million from fund Deegan created in her budget" via David Bauerlein of The Jacksonville Florida Times-Union — The final vote on Jacksonville's budget will force a vote by City Council on putting $3.1 million toward reducing homelessness by dipping into a $25 million pot of money that Deegan set aside for future spending based on recommendations from her Transition Committees. City Council member Terrance Freeman filed the budget amendment that City Council will take up Tuesday in a meeting that will start earlier than usual at 3 p.m. Freeman said last week he planned to file legislation after the Rules Committee, which he leads as Chair, withdrew legislation that would have put City Council on record in support of the state Legislature letting Jacksonville assess a 1% food and beverage tax to raise money for a homelessness trust fund.
"U.S. DOJ refers legislators' request for Jacksonville jail investigation" via Charlie McGee of The Tributary — The U.S. Department of Justice informed two Jacksonville lawmakers that it had referred their request for an investigation into the Duval County jail for internal review. Federal prosecutors didn't "confirm or deny" they were investigating the jail conditions and said the legislators "should not interpret this acknowledgment as confirmation of an investigation of the matters described in your letter." Democratic state Rep. Angie Nixon and Sen. Tracie Davis called for a federal investigation into the jail's medical conditions under Armor Correctional Health Services after The Tributary revealed deaths in the jail had tripled since the Jacksonville Sheriff's Office privatized its health care.
"'I didn't just quit my job, I quit the state.' Book ban row drove out Escambia library boss" via Brittany Misencik of the Pensacola News Journal — It's no secret that Escambia County School Board meetings have become explosive. Whether the topic is on the agenda or not — there seems to be one thing everyone wants to talk about — banned books. With each new round of legislation coming down from Tallahassee, the responsibility came crashing down largely on one person's shoulders: former Coordinator of Library Services Michelle White. After 12 years serving the School District, White handed in a letter of resignation on March 22, 2023. It was about more than just a career shift — it was an escape from the Florida Legislature that was making young adult literature the enemy. There was no longer a place for her in the state due to the restrictive legislation, prompting her to relocate her family to Colorado.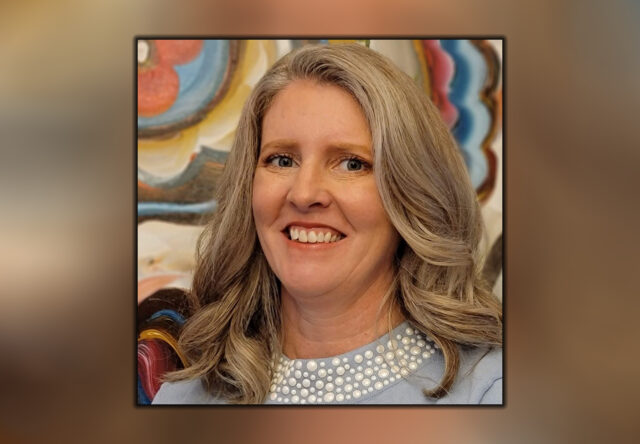 "Mexico Beach opts to not lower millage rate as much because of ongoing lawsuit with Mayor" via Nathan Cobb of The Panama City News-Herald — Though lower property tax rates are around the corner, they aren't as cheap as officials originally hoped, and they won't mean lower taxes paid by property owners. City Council members on Thursday voted to set a millage rate of 5.99 mills for the next fiscal year, or $599 per $100,000 of assessed property value. This is a slight dip from the city's current rate of 6.5 mills, however, it still is about 0.1 mill higher than the goal rate discussed by officials in a prior budget workshop. And the new rate is 13% higher than the rollback rate, or rate that would bring in the same amount as the previous year. Thanks to increasing property values, it means most property owners will pay more.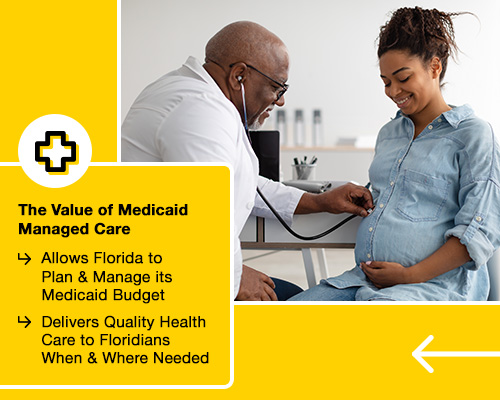 — LOCAL: SW. FL —
"Hurricane Ian: How community funds gave out $48M to help victims in SW Florida" via Dan Glaun of the Naples Daily News — Hurricane Ian's Category 4 winds were strong. But Southwest Florida's resolve has proved stronger — with the help of local relief funds that have distributed $13 million in grants and $35 million in donated goods since the storm made landfall one year ago. Those funds were administered by the Charlotte Community Foundation, the Community Foundation of Collier County and Lee County's Collaboratory in partnership with the United Way. "In our wildest dreams we could have never imagined a hurricane like Hurricane Ian," said United Way of Lee, Hendry, & Glades Counties President Jeannine Joy. "I don't think anyone here thought we would witness what we witnessed."
"Sarasota Moms for Liberty appoints Michael Flynn ally Conni Brunni as next Chair" via Steven Walker of the Sarasota Herald-Tribune — Sarasota's Moms for Liberty chapter will see a new leader, Brunni, effective immediately, according to a newsletter sent from the chapter's current Chair, Alexis Spiegelman. Brunni, a GOP activist from Englewood, is a mother of two and grandmother of three. In December, she ran against Jack Brill to be the next Sarasota GOP Chair. She lost by 33 votes out of 301 cast, despite garnering support from Trump's first National Security Adviser Flynn. She later established a rival organization, the Sarasota Republican Assembly Club, which operates outside the party, to pressure state and local GOP officials.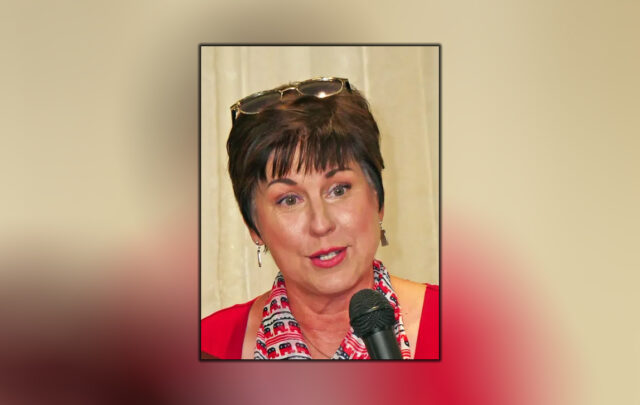 "Estero High School employee had sexual relationship with a 15-year-old student, police say" via Emma Behrmann of the Fort Myers News-Press — Lee County Sheriff's Office arrested an Estero High School clinical assistant who was reported having inappropriate sexual contact with a 15-year-old student. In January, deputies received information regarding a female employee having sexual contact with a 15-year-old. The suspect was identified as Yuriria Del Carmen Angeles-Sanchez, employed by Lee County Schools. She faces a felony charge of lewd behavior by a person 18 years or older. The investigation began with the school resource officer. A student told the officer she heard a rumor stating the victim was sexually involved with the clinical assistant, on and off campus, according to an arrest warrant. Clinical assistants provide first aid and health care to students.
"New College of Florida: What does making it the 'Hillsdale of the South' really mean?" via Tristan Wood and Ryan Dailey of City & State Florida — The Florida college whose rank dropped the most in U.S. News & World Report's 2024 Best Colleges ranking is the same one that has been getting national headlines as DeSantis has taken his presidential campaign across the country. But bringing change was always the point. Current DeSantis campaign manager and then-Chief of Staff James Uthmeier said the goal of the New College shift was to make the college the "Hillsdale of the South," a Christian private institution in Michigan that's popular among national conservatives. (Though, for the record, interim New College President Richard Corcoran disdains comparisons to other schools.)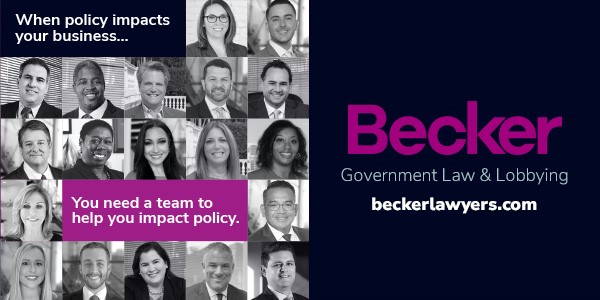 — TOP OPINION —
"Brewster Bevis: Clarifying & strengthening SB 264 to protect Florida from China's threats" via Florida Politics — China's increasing interest in acquiring land near U.S. military bases and agricultural areas poses a significant and multifaceted threat to national security.
This is not a scare tactic, and Florida has to take it seriously because we are home to 21 military bases across our state.
While guarding our national security, Florida must also ensure private businesses operate on a level playing field with clear rules and penalties. That is why the Associated Industries of Florida continues to applaud the intention of SB 264, land use legislation passed and signed into law earlier this year, while also working with the agencies charged with implementing this bill to make it clearer and more consistent.
Just last week, the Florida Real Estate Commission acknowledged that, as written, the law could be interpreted to include some publicly traded companies that were not intended to be included in the law's new rules. They committed to working with affected companies to finalize an affidavit that can be used during real estate transactions to resolve any conflicting language in this area.
AIF will continue to work with them to ensure we do not unknowingly sacrifice financial investment in Florida just because of confusion over how the law may be enforced. Because the law includes criminal penalties for violations, we have been told that significant private real estate investment is waiting on the sidelines now until there is further clarity provided by the rule-making agencies in Florida who are charged with enacting SB 264. Our focus is to help the state strike a balance between safeguarding our national security interests with maintaining Florida's commitment to being the freest state in the union that ensures the fairness required for business growth and job creation.
— OPINIONS —
"Biden poll freakout" via Byron York of the Washington Examiner — The most newsworthy of the polls came from The Washington Post and ABC News. Biden's job approval rating in the new survey is 37%, with disapproval at 56%. Approval of his handling of the economy is 30%. Approval of his handling of the border crisis is 23%. The survey found deep unhappiness about the state of the economy in general, energy prices, food prices, and the income of average workers. Only 33% of Democrats said they want Biden to run for a second term, versus 62% who don't. Those are terrible numbers for a sitting President, but truth be told, they're not all that different from the results we've seen in many polls in recent months. So why the frenzy? Because of this question from the pollsters: "If the 2024 Presidential Election were being held today and the candidates were Donald Trump and Joe Biden, for whom would you vote? Would you lean toward Trump or Biden?" The result was decisive: Trump held a 10-point lead, 52% to 42%, among registered voters.
"George Riley: Tapping into Florida's immense clean energy potential" via Florida Politics — Embracing and advancing Florida's clean energy capabilities is not only helping to mitigate the impacts of climate change on our state but is also enabling us to create 21st-century jobs and build a stronger, more sustainable economy. With National Clean Energy Week — Sept. 25-29 — just around the corner, it's a good time to reflect on the growing potential clean energy must help strengthen communities throughout Florida and across the country. As we build out our solar capacity and output increases, production costs will continue to drop, making solar an increasingly viable and attractive option for Florida homes and businesses. Ramping up in-state solar production will also help lower energy costs for end-use consumers, reduce carbon emissions and create well-paying, skilled jobs for hardworking Floridians.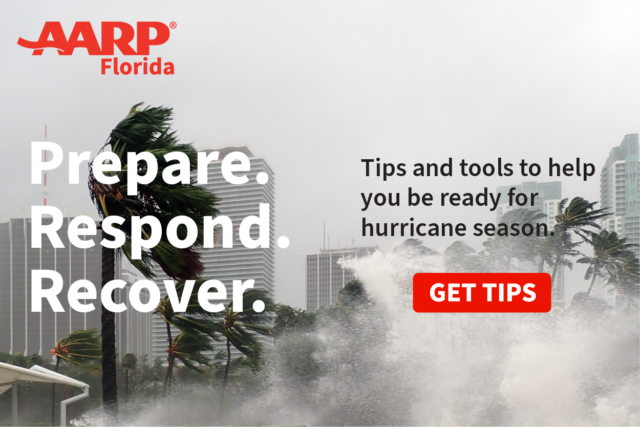 — INSTAGRAM OF THE DAY —
— ALOE —
"Dropping demand fuels 8-cent dip in state average gas price per gallon" via Anne Geggis of Florida Politics — Florida gas prices dropped 8 cents from a week ago, hitting $3.61 per gallon Monday, a 14-cent drop from a month ago, and 24 cents lower than 2023's high of $3.85 per gallon on Aug. 17. Waning demand is driving the trend, AAA officials say. Production cuts by OPEC and other countries, particularly Saudi Arabia and Russia, had crude oil prices strengthening earlier. But a dive in demand appears to have neutralized the supply side effects. Last week opened with the U.S. price of crude oil setting a new 2023 high of $91.48 per barrel. But by Friday, the closing, per-barrel price at $90.03 showed a 74-cent drop from the closing price the week before.
"U.S. Department of Education honors Alachua charter school as one of the best" via Lillian Lawson of The Gainesville Sun — Alachua Learning Academy (ALA) was recognized by the U.S. Department of Education on Tuesday as a National Blue Ribbon Award of Education recipient. The public charter school is one of 353 schools recognized. It is one of 14 schools in Florida and the only Alachua County public school to receive this recognition. Two performance categories are used to evaluate schools. Exemplary High-Performing Schools are among the state's highest-performing schools as measured by state assessments or national tests. Exemplary Achievement Gap-Closing Schools are among the state's highest-performing schools in closing achievement gaps between student groups and all students.
"Lego scraps efforts to make bricks from recycled bottles" via Rebecca Falconer of Axios — Lego has halted efforts to make building bricks from recycled plastic instead of oil-based plastics, the Danish toymaker announced Sunday. A Lego spokesperson said in an emailed statement Monday that the family-owned company was not abandoning its effort to make oil-free bricks. "On the contrary, we remain fully committed to making LEGO bricks from sustainable materials by 2032," he said. Lego pledged in June 2021 to begin selling prototype bricks from recycled plastic within two years, but Lego CEO Niels Christiansen told the Financial Times Sunday they'd since learned that using recycled PET plastic would have led to higher carbon emissions.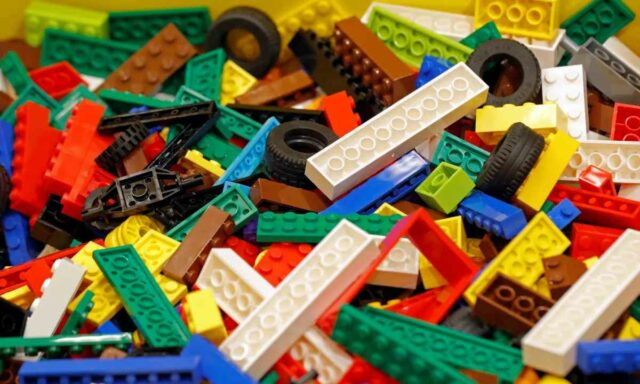 — HAPPY BIRTHDAY —
Best wishes to Brittany Davis Wise, Jessica Bakeman, Cynthia Henderson, Leslie Ingram, and Tanya Jackson.
___
Sunburn is authored and assembled by Peter Schorsch, Phil Ammann, Daniel Dean, Ryan Nicol, Jacob Ogles, and Drew Wilson.